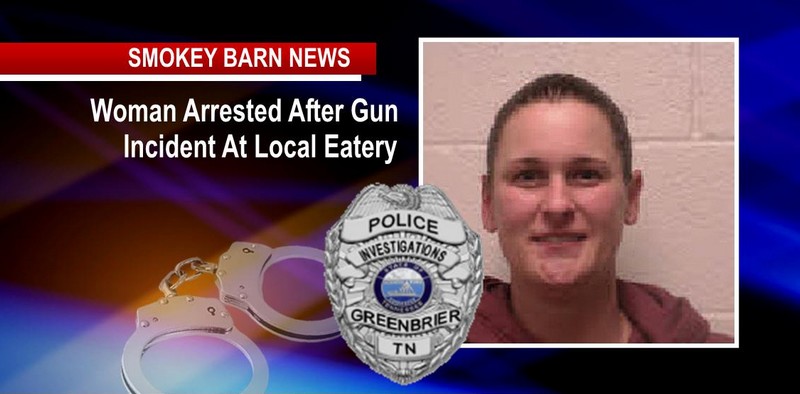 Woman Arrested After Gun Incident At Local Eatery 
GREENBRIER TENNESSEE: (Smokey Barn News) – A Gallatin woman was arrested and her gun confiscated by police after she allegedly threatened a customer with a gun at a Robertson County restaurant Friday night.
According to Lt Buster Locklayer with the Greenbrier Police Department, the woman, now identified as 33-year-old Jessica Suzanne Edgar of Gallatin, entered Makoto Japanese Steakhouse located on Hwy 41 in Greenbrier with her wife to talk with the restaurant manager regarding payment of an order.
According to Lt Locklayer, after entering the restaurant, Edgar appeared angry and allegedly began to use strong language with the manager drawing the attention of customers. One customer approached Edgar and asked her to stop for her children. That's when Lt Locklayer says Edgar pulled up her shirt revealing a gun tucked in her waistband to the customer. What Edgar didn't realize was the customer was also armed with a gun just outside Edgar's view. The customer backed away which ultimately diffused the situation and Edgar's attention refocused on the store manager who did not know Edgar was armed at that time.
Minutes later Greenbrier Police arrived and Edgar was taken into custody for disorderly conduct after officers tried to calm her, Locklayer said. After viewing security camera footage that captured the entire incident, Edgar was additionally charged with two counts of Aggravated Assault and her gun was confiscated.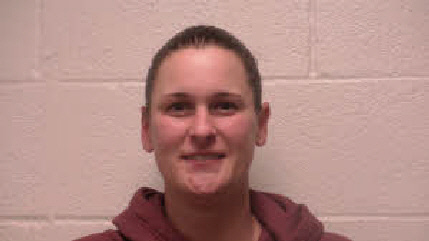 Edgar was transported to the Robertson County Detention Facility in Springfield under a $20,000 bond.
Lt Locklayer told Smokey Barn News that the incident had the potential to be much worse.
Mobile: To See The Latest Stories or to share this article, scroll below