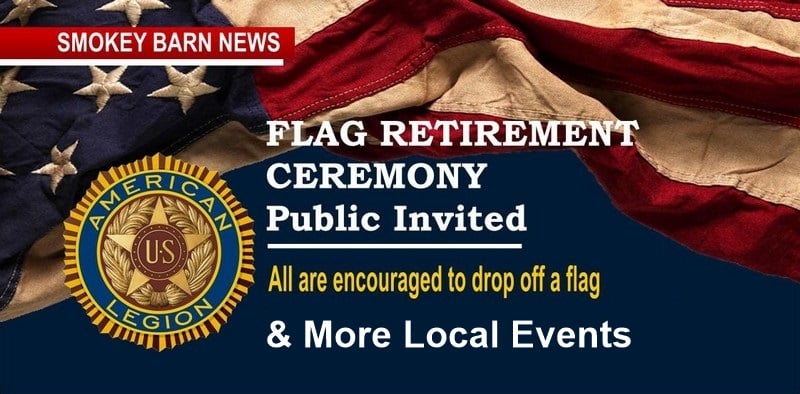 2023 Flag Retirement Ceremony (Bring Your Flag) & More Events
WHITE HOUSE TENNESSEE: (Smokey Barn News) – Post 206 of the American Legion in White House Tennessee is inviting the public to their annual Flag Retirement Ceremony at 6pm on June 14th. If you have a flag that is tattered or damaged you can bring it to the Flag bin on the northwest corner of the Post. We will prepare the flags and complete the ceremony.
The Post is at 3321 Hwy 31W. If you need assistance to deliver your flag contact our Commander at 615-513-7870
Celebrate Flag Day!
Americans everywhere will proudly hoist the Stars and Stripes for Flag Day on June 14, 2023. American Legion Post 206 will conduct a proper flag collection and retirement ceremony at the Post beginning at 6:00pm.
We urge all members of the community to attend this event. Everyone will have the opportunity to present a flag for retirement. If you have a flag you wish to have retired, you may bring it or you may use one of the many flags that we have collected.
Anyone who has a flag in need of proper disposal is encouraged to drop the flag in our collection bin located in the Post parking lot at 3321 Hwy US-31W.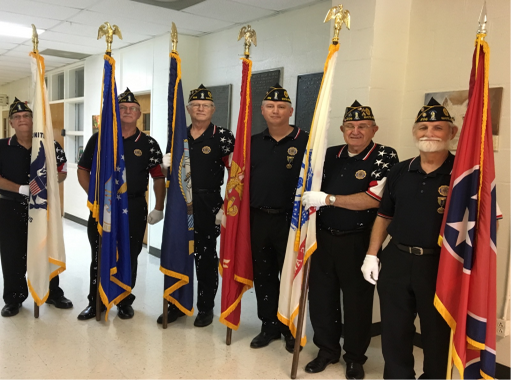 MORE SUMMER EVENTS ARE LISTED BELOW!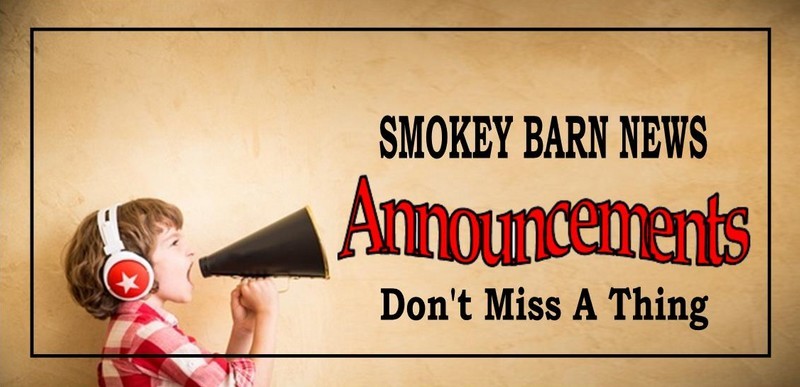 Community Events & Announcements 
ROBERTSON COUNTY & SURROUNDING MIDDLE TENNESSEE
COMMUNITY EVENTS & ANNOUNCEMENTS
NOTE: Ongoing weekly events listed below upcoming events
Reload this page often to see new events added… 

Announce Your Event On
Robertson County's #1 News Source

June 9: (White House, TN) Movie Under the Stars
Free Summer Movies are Back!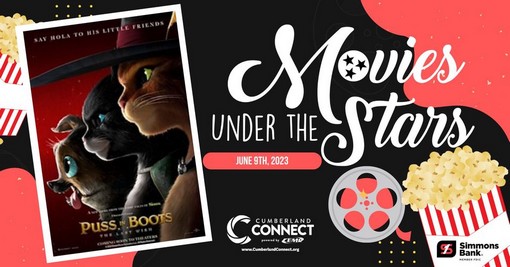 Grab your friends and family and join us for a fun night under the stars to watch the showing of Puss In Boots compliments to our friends at Cumberland Connect as he discovers his passion for adventure! Settle in on your blanket or lawn chair and enjoy FREE popcorn!
The movie begins at Dusk (around 8:15PM)
June 10: Youth Fishing Rodeo at Travis Price Park in Springfield & Tennessee's Free Fishing Day (no license required)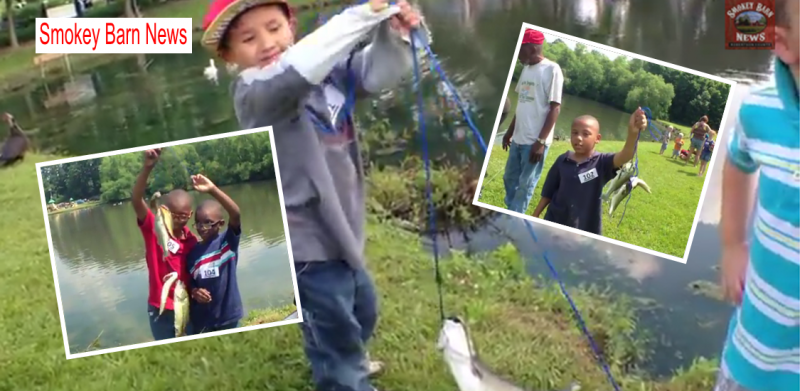 In celebration of National Fishing Month, each June, the Parks and Recreation Department in partnership with Tennessee Wildlife Resources Agency (TWRA) hosts a Free Fishing Rodeo for children 14 years of age and under.
Participants must bring all fishing gear and bait – (no artificial lures allowed). Don't forget your bucket or stringer. All participants are required to register, even if they arrive late. Prizes will be awarded mid-morning. At the conclusion of the event, the lake is open for free fishing the rest of the day.
TWRA stocks the pond with catfish, bream, sunfish, and other small fish for the event. Check our Facebook page for updates.
Dates: June 10, 2023, Tennessee's Free Fishing Day (no license required)
Time: 6:30 AM Registration opens
Location: J. Travis Price Park, 4155 Wilks Rd. at Shelter 1
Fee: Free admission.
Ages: Youth, toddlers to age 14.
Lots of Great Prizes from local sponsors!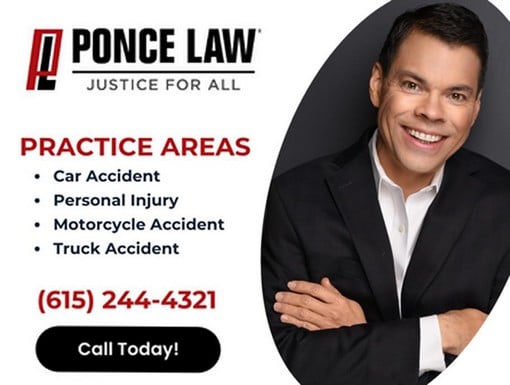 June 12-16: Vacation Bible Time @ The Berean Baptist Church in White House
You're invited to crafts, games, snacks, Bible lessons, Prizes and more! Ages 5-12 Mon- Friday June 12-16 from 6PM to 8PM.
Register Online –> Click Here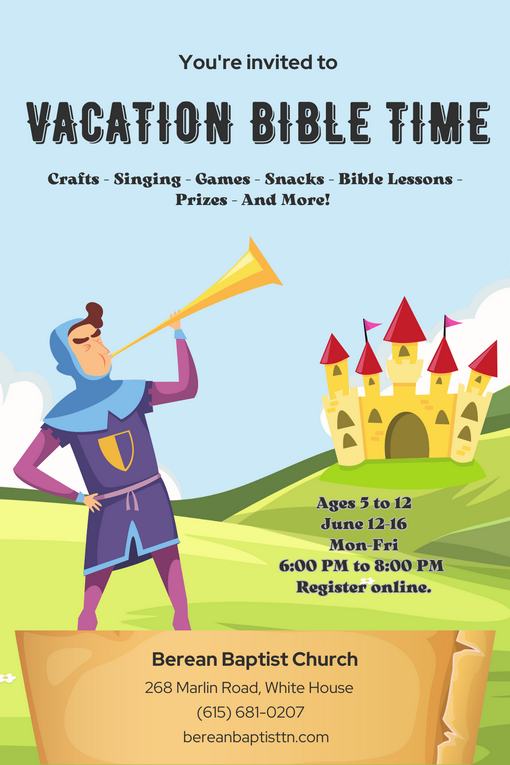 June 12-15: Greenbrier United Methodist Church to host Hero Hotline Vacation Bible School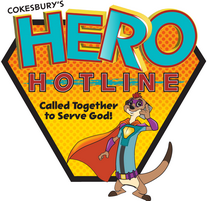 Monday June 12 – Thursday June 15!
Kick-Off will be Sunday, June 11 at 4pm.
Morning Session 9-11:30am
Evening Session 5:30-7:30pm
Classes will be offered to children age 4 – completed 5th grade.
For more details contact the church office at [email protected]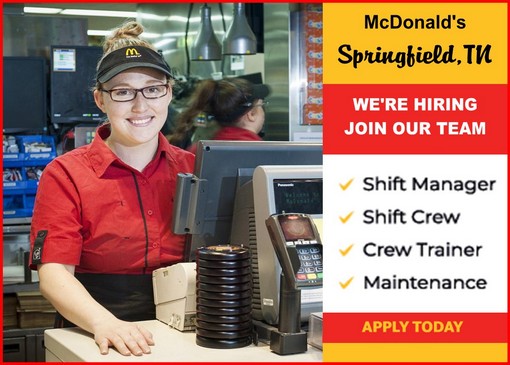 June 23: Gospel Singing at Oakland Baptist Church in Springfield

Featuring Karen Peck and New River with 20 number-one songs, Gaither Homecoming artist, and Gospel music hall of Fame.  Singing at 6 pm. No admission, love offering received. Oakland Baptist Chruch located at Hwy 76E in Springfield, TN
Free Movie Fridays….
Springfield: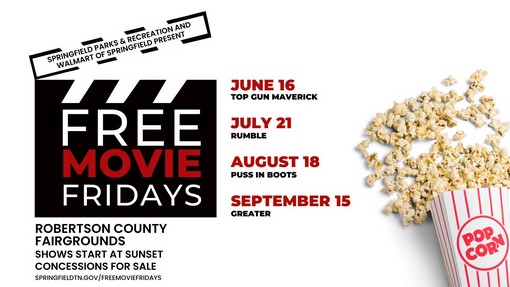 The Springfield Parks & Recreation Department is excited to partner with Walmart Springfield – Tom Austin Hwy to bring free, family-friendly movies to Springfield again as part of Free Movie Fridays!
Free Movie Fridays will be held on the third Friday of each month from June through September at the Robertson County Fairgrounds.
June 16: Top Gun Maverick
July 21: Rumble
August 18: Puss in Boots
September 15: Greater
All movies will begin at 7:30 p.m.
****Stay tuned in case of inclement weather.
Concessions will be available to purchase snacks and drinks. Guests should bring their own blankets or folding chairs for seating.

July 1:  Adams Big Boom City of Adams, TN @ 4PM
Join us as we celebrate Independence Day! We will have a cornhole tournament, food, a dunk tank, music and of course, fireworks!
Adams, Tennessee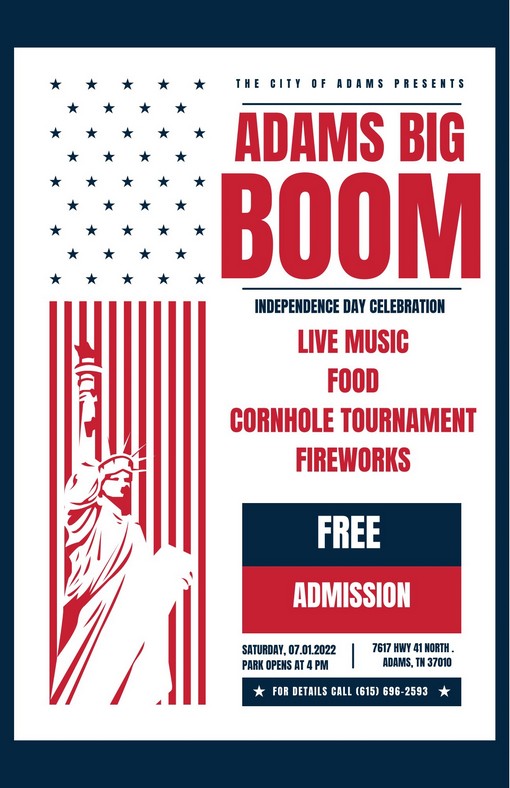 JULY 1, 2023 AT 5 PM – 11 PM: Americana Celebration,  Carnival & Fireworks Show (White House, TN – WL Anderson Sports Complex)


Event by White House Area Chamber of Commerce
Join us July 1st at the White House Soccer Complex as the White House Area Chamber of Commerce hosts their annual Americana Celebration and Fireworks Show. Bring your blankets and lawn chairs for a fantastic evening of fun!
IT'S BACK!
CARNIVAL OPEN JUNE 29 – JULY 4 – Carnival rides, games and family-fun through July 4th!
AMERICANA CELEBRATION – SATURDAY, JULY 1ST
Live music and great entertainment too! Come hungry to enjoy some of the delicious food in food truck row and plan on some family fun at the free activities for kids and adults alike – face painting, balloon twisters, henna artists and more.
FREE Shuttle buses will run from City Hall, White House Middle School and the Church at Grace Park from 4:00 pm to Midnight on Saturday, July 1st, so you can avoid the hassle of parking and walking by hitching a free ride and being dropped off in the middle of the action!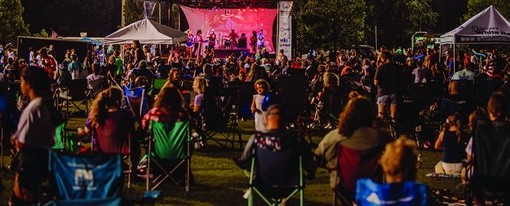 5:00 – Food Truck Row Opens
5:00 – 8:00 FREE – Face painting, Balloon Twisters and Caricatures
5:00 – 9:00 – FREE Inflatables courtesy of Revolution Church
5:30 – Entertainment
6:30 – Live Music
9:00 – Fireworks
9:30 – Live Music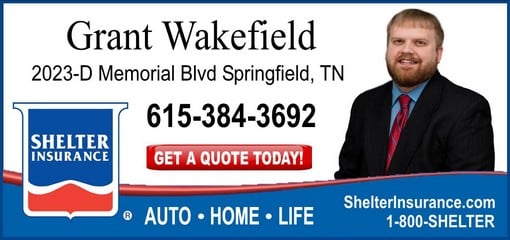 July 3: Free Movie (Greenbrier, TN) @ Louise Martin Memorial Park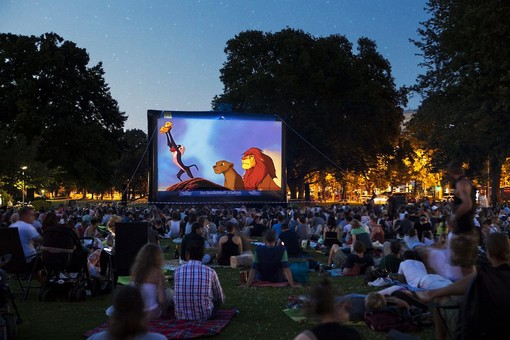 MONDAY, JULY 3, 2023 AT 8:30 PM – 9:45 PM
FREE MOVIE IN THE PARK
Louise Martin Memorial Park
Vendors & Sponsorships Available For Greenbrier's 2023 Turning Of The Pig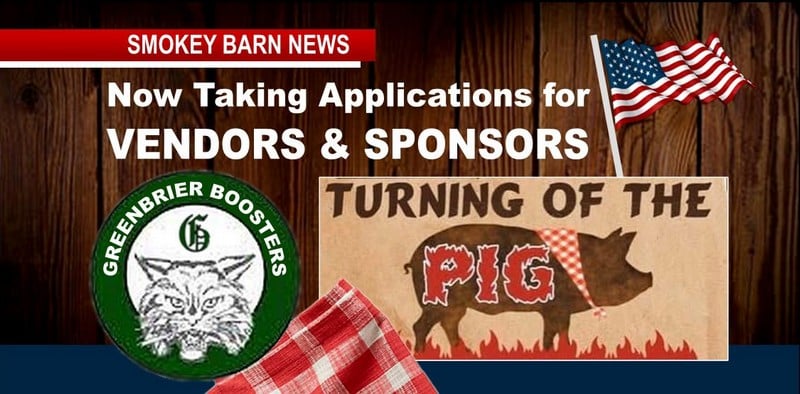 GREENBRIER TENNESSEE: (Smokey Barn News) – The Greenbrier Boosters will be hosting the historic Annual BBQ Festival known as "Turning of the Pig" again this summer July 3-4, 2023 and in an effort to make it bigger and better than ever, they have opened up the application process early for anyone interested in a vendor booth or sponsorship of this nostalgic family fun two-day event.
"Who's excited for Turning of the Pig? We're looking for sponsors and vendors! Applications for sponsors and vendors are now being accepted for 2023 Turning of the Pig on July 3rd!" says Toni Carver- Booster President.
The annual festival is free to attend, but the funds from the Turning of the Pig pork sale is the biggest fundraiser of the year and helps to meet all the needs of the Greenbrier High School Marching/Concert Band program.
The event is held at the Louise Martin Ball fields on July 3rd from 5-9 pm followed by BBQ sales on July 4th from 7 am until they're sold out. The Independence Day Parade will be held on July 4th at 10am in the Greenbrier Elementary School parking lot and travels south towards the Greenbrier High School. Parade application forms will be available soon.
Traditionally Boston butts/pulled pork is slowly cooked on a huge open fire pit throughout the evening on July 3rd. The pork and family picnic packs are ready for sale by 7 AM the morning of the fourth.
There will be a movie in the park immediately following the event at dark hosted by the City of Greenbrier. The movie will be announced at a later date. BBQ will be sold by the pound for this event as well as popcorn, drinks, candy items, and vendor items will be available at Turning of the Pig.
So come on out and enjoy the live country and gospel music, food, a dunking booth, carnival games and an array of local vendors selling everything from crafts to Greenbrier memorabilia. The Historical Society traditionally sells homemade ice cream and fresh-squeezed lemonade.
Become A Vendor:
So, if you would like to participate as a vendor or sponsor in this annual fun-filled family event this fourth of July, you are encouraged to email [email protected] to receive an application.
*All vendor applications are subject to approval.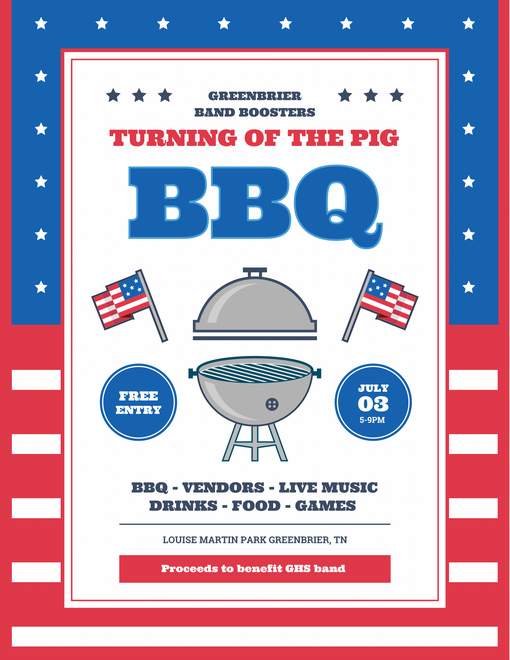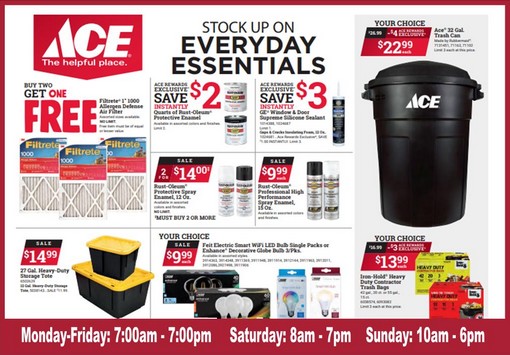 July 1: Springfield Freedom Fest @ Robertson County Fairgrounds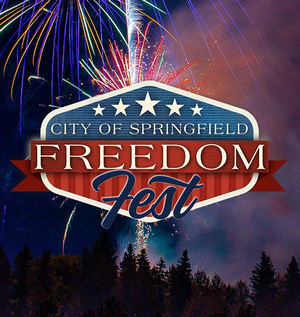 Event by City of Springfield, TN – Government
Celebrate our nation's freedom with us at the City of Springfield's third annual Freedom Fest!
CMT Music Award winner Megan Moroney will be the featured headliner at the city's third annual Freedom Fest on Saturday, July 1, 2023, at the Robertson County Fairgrounds! Singer-songwriter Ben Chapman will precede Megan Moroney with a performance. The City of Springfield is excited to welcome Jimmy Church Band and Buzzy Poole to the stage. The concert is free and open to the public.
Freedom Fest offers patrons a free experience with live music, carnival rides, inflatables, and local vendors. Food and beverages will be available for purchase from a variety of food vendors. The evening will conclude with the city's fireworks display brought to you by the Springfield Parks & Recreation Dept. around 9:15 p.m.
White House BDP Alumni Network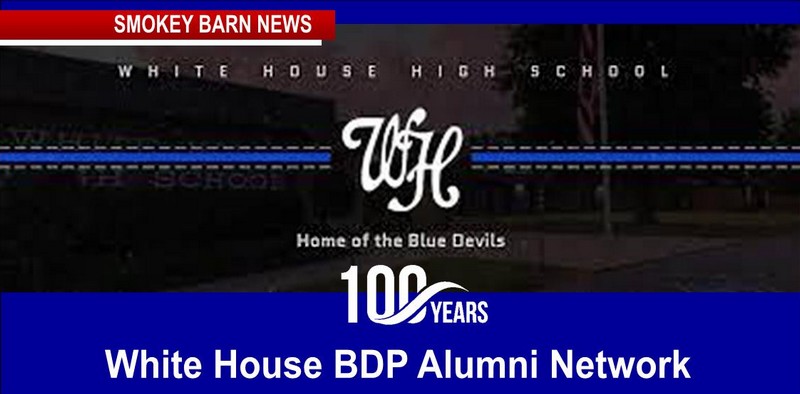 Next school year we will begin to celebrate 100 years of Blue Devil Pride. We ask that all WHHS alumni, faculty, or volunteers to fill out this form so we may make you aware of upcoming events!
Please feel free to share the form and get the word out.
White House BDP Alumni Network –> FORM

ONGOING EVENTS
Every Saturday Night – Racing at the Rim (Veterans Motorplex) in Greenbrier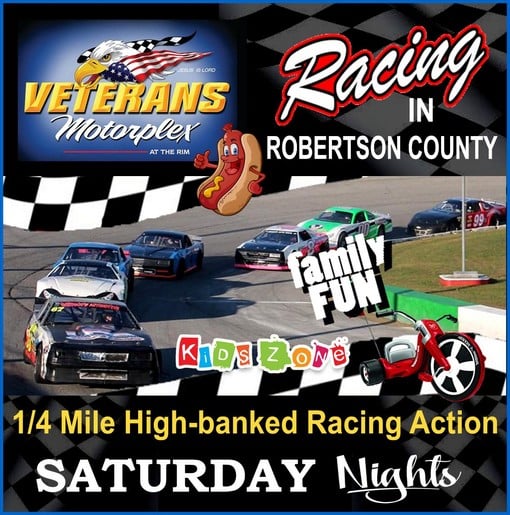 Home of Tennessee's Family Action Track! Racing Saturday nights though October on a fast 1/4 mile high-banked asphalt bullring…fun for the whole family!
Gates open at 4 – Racing at 6pm
Veterans Motorplex at the Rim (formerly Highland Rim Speedway) is a 1/4 mile oval asphalt track located off Exit 104 on I-65, just 20 minutes north of Nashville, TN.
WHERE:
6801 Kelly Willis Rd, Greenbrier, TN  – Call (615) 643-8725
The Speedway has abundant free parking both for fans and racers, and can accommodate haulers of all sizes. Race fans enjoy the racing action in the beautiful all-aluminum seating bleachers, and those needing special assistance can enjoy the racing action from the elevated wheelchair platform connected to the front stretch grandstands.
Racing every Saturday night!
TICKET INFO:
FAMILY PACK – $40 for 2 Adults and up to 6 minor children!
Adults $15 Students, Seniors & Military $12, Children 6-12 $5.00
**For Group Ticket pricing or Birthday Parties, click here. 
Great Concessions:
Fans and teams alike can enjoy mouth-watering food and drinks from our on-site concession stands located both in the grandstand areas and the pit area: Angus Beef Burgers, All Beef Hot Dogs, French Fries, Drinks, Whole Dill Pickles, candy and more!
About Veterans Motorplex at the Rim
Built in 1961 originally as a dirt track, Highland Rim Speedway has played host to several NASCAR legends, including the Alabama Gang. In addition, Highland Rim Speedway is the site of country music legend and racer Marty Robbins' first racing victory.
Veteran's Motorplex races the Pro 8 Late Model Series, Sportsman, Super Stock, Pure Stock, Legends, Bandoleros, Ridge runners, Baby Grand, Rim Runner, and Pro-4 Mod divisions.
Everyone can get great souvenir items as well as photos and videos of the racing action at the Souvenir Alley Souvenir Stand!
Follow the track on FaceBook for info on racers, divisions, winners, photos, action-packed videos and announcements of upcoming summer events!

May-August: The White House Farmers Market
The White House Farmers Market's season is every Wednesday from mid-May through mid-August from 3:30 PM to 7:00 PM. The Market is located at 420 HWY 76 (White House Municipal Park), White House, TN 37188.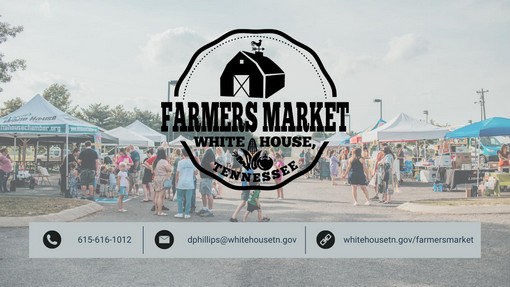 The market dates for 2023 are May 17th – August 30th.
Applications may be turned in by email to [email protected], by mail addressed to City of White House, White House Farmers Market, 105-D College Street, White House, TN 37188 or in-person to Deana Phillips at 105-D College Street, White House, TN 37188.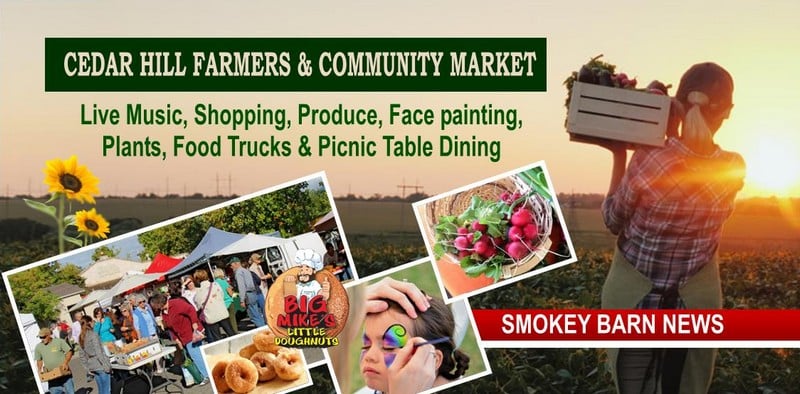 Live Music, Food & Fun Kicks off the Cedar Hill Farmers Market Season 2023
The Cedar Hill Farmers & Community Market of 2023 opens soon with shopping, produce, food trucks, face painting, a classic car cruise-in, and live music!
Where: Located behind Cedar Hill City Hall: 290 S Main St Cedar Hill, TN 37032
The Cedar Hill Farmers & Community Market is scheduled to run the Third Thursday of each month from April 20 thru September.
Many local vendors will be selling produce, clothing, plants, leather products, jewelry, baked goods, candles, decor, flowers and more.
Delicious food can be purchased from popular food trucks.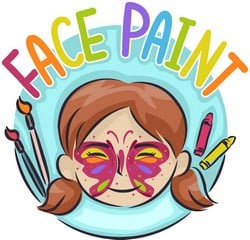 *Live music in every market!
We work tirelessly to try and bring you, local vendors, with local products.
If you are interested in being a vendor, please send a message (see info below).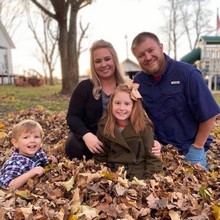 Outside vendors are welcome, but priority will be set on local availability, range of products, etc.
If you would like to become a vendor, contact Mayor John Edwards by email at: [email protected] or call (615)585-5756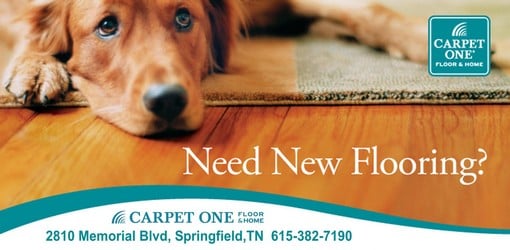 RC Senior Center Announcements

Inclement Weather Policy: We follow the Robertson County School System Policy. If schools are closed for weather related reasons, activities and outings are canceled unless otherwise notified.
Needs List: 8 oz. bottles of water; coffee & coffee cups, paper towels, toilet tissue, and legal size printer paper
Hours through March 2023 the Senior Center will open at 9:00 and close at 2:30.
TN HOPE LINE – Connect with compassionate, trained, and loving listeners for help, hope, & encouragement.
ARE YOU LONELY? AGE 60+?
M-F 10-4 EST 844-600-8262
A partnership of The Governor's Office of Faith-Based and Community Initiatives, Tennessee Baptist Mission Board, and Tennessee Commission on Aging and Disability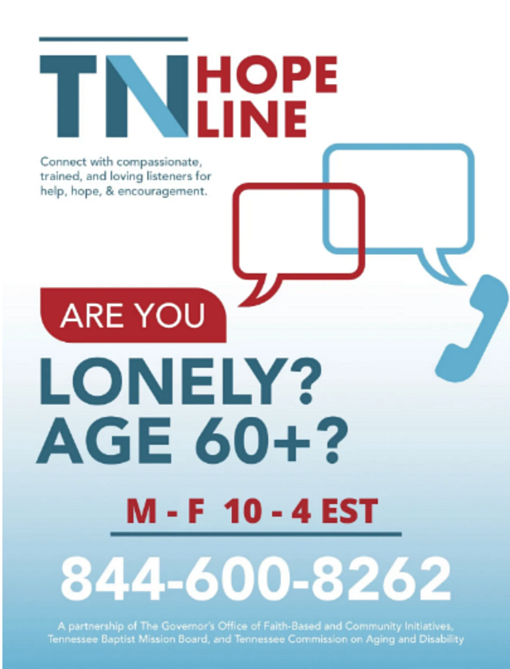 Mondays, Wednesdays & Fridays – Lunch at the RC Senior Center by Meals on Wheels

Meals on Wheels is a service through Mid Cumberland that provides hot healthy meals to Senior Adults  (age 60 and above) who cannot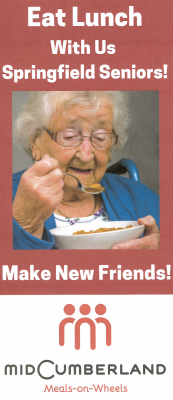 get one otherwise. There is not an income requirement and meals are free. Donations are accepted at any time.
If you would like to join us at the Senior Center for a congregate meal at lunch time, we would love to have you join us. You might even decide to stay and play a round of dominos, cards, or bingo.
Note: There is a form to fill out for all participants that can be picked at the center.
This is a good way to gather, make new friends, and enjoy some laughter. We look forward to seeing you!!
Cindy Farmer
Director
Robertson County Senior Citizens Center
Robertson County Senior Center In Springfield, TN
Lots of fun events every month, sign up for the newsletter. 
Check us out online!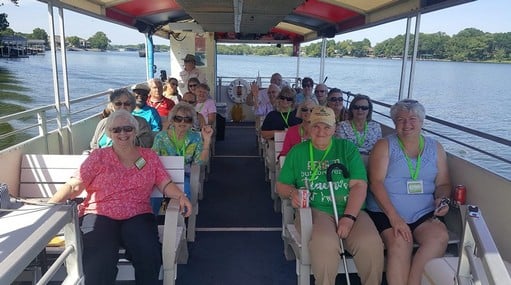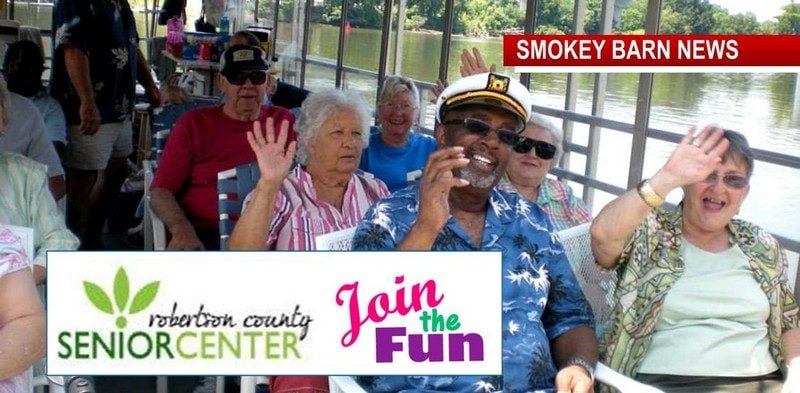 NOTICE: Food Assistance Available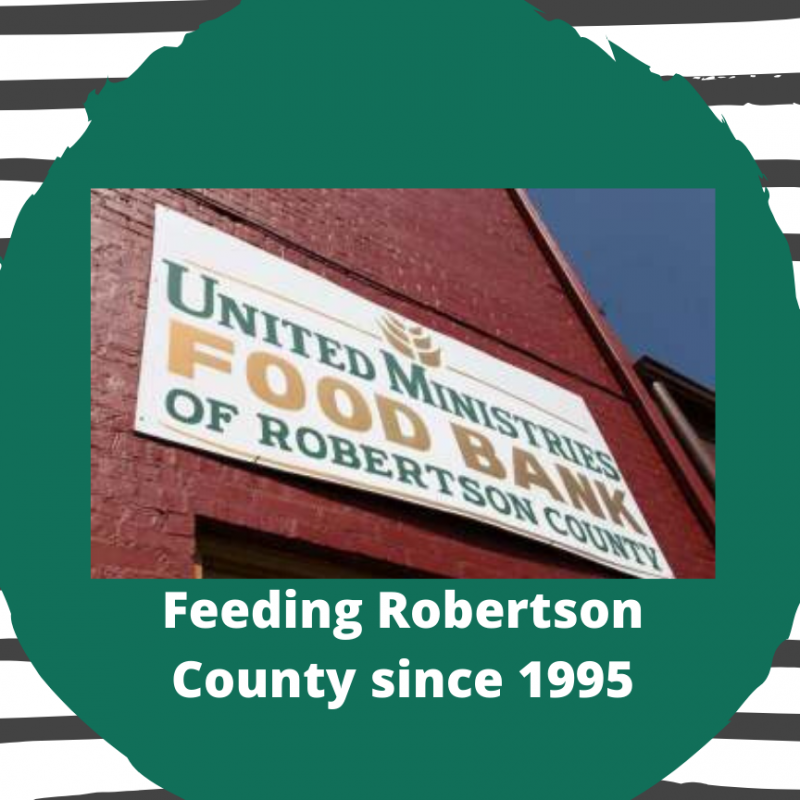 The United Ministries Food Bank would like to inform the residents of Robertson County that they are still helping with food needs.
If you are struggling to put food on your table they can help.
They are located at 808 S Main St. (beside Cope). Familes need to have ID's and Birthdays dates for all living at their residents.
Residents are welcome to come in monthly for assistance. If you have questions please call 615-384-8306.
Hours: Open Monday thru Thursday 10:30AM to 1:30 PM.

Notice: Food Pantry – Bethlehem Baptist Church Drive By Pantry 
Please drive up to Building A from the Hwy 76 entrance. Residents are asked to show proof of residence and an SSN# for each resident.
The drive-by pantry will be open on Wednesdays from 11am to 1pm.
Bethlehem Baptist Church – 5081 Bethlehem Road – Springfield, TN. 615-643-0333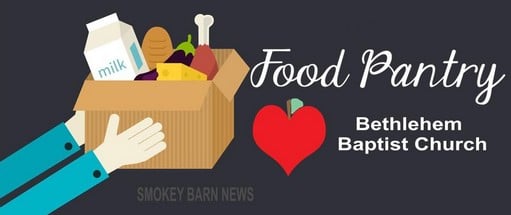 Reload this page often to see new events added…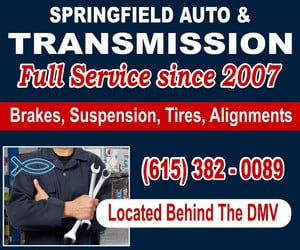 Millersville, TN Library
Click the Banner below for the full calendar of events including Art ventures, storytimes and more!

White House, TN Library
Click the Banner below for the full calendar of events including sewing, storytimes, anime' drawing, chess club and more!


Springfield's Stokes Brown Library
Click the banner for all the summer activities planned!


(Robertson County, TN)
The Robertson County Animal Control is overwhelmed by the current overpopulation of pets in our county
We have been working diligently to improve the situation in our area and lower our euthanasia rates. This has only been possible with support from our commissioners and mayor, and leadership of our Director Kevin Clinard. We promote spay and neuter. Please contact our office for information on low cost spay and neuter or to schedule to have your pet fixed.
Robertson County Animal Control
2900 W. County Farm Rd.
Springfield, TN 37172
Email: [email protected]
Phone: 615-384-5611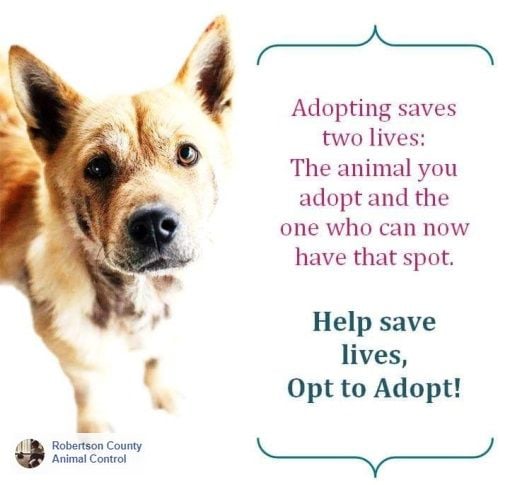 Orlinda, TN Byrum Porter Senior Center
ORLINDA TENNESSEE: (Smokey Barn News) – The Byrum Porter Senior Center in Orlinda, TN offers…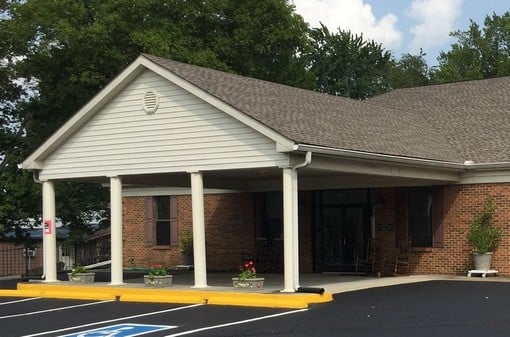 Byrum-Porter Senior Center in Orlinda, TN is open Monday – Friday from 8 am to 4 pm
We have everything from exercise classes, day trips, mystery lunches, extended trips, card games, dances and much, much more.
Checkout our newsletter to find out more about our dance themes, class times and trips on our website byrumporter.com or follow us on Facebook at Byrum-Porter Senior Center for all our fun activities.
Fitness after 50, Yoga & Tai Chi Exercise Classes, Dominoes, Canasta, Karaoke, Bridge, Shanghai Rummy, Footcare & Nail Appointments, massage appointments, paint classes and more. Request our monthly newsletter with all the details, just send an email to: [email protected]
Visit our exercise room
We have treadmills, stationary bikes, step climbers and a vibration training platform. If you can't get to our exercise classes or aren't comfortable in a group why not try this instead.
Thursday Night Dances: 
Come dance to the great tunes by The Good Time Charlie Band every Thursday night. Good Time Charlie Band rents the center on Thursday nights starting at 7 pm. Doors open at 6 pm. Limited menu available starting at 6 pm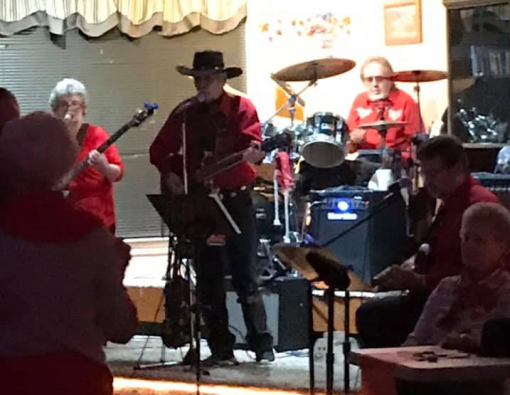 We love to Travel – Our 2021 Trips Collette Trips:
To view these trips, click here.
*All trips are subject to change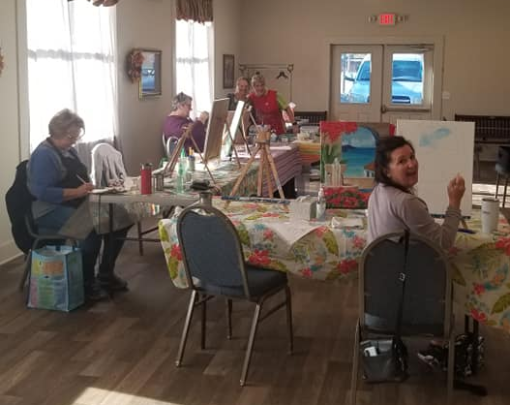 All events are subject to change. Changes will be posted on our Facebook page and our website.
Home Health supplies
We have walkers, canes, crutches, toilet risers, toilet bars, bed assist bars and a shower seat to loan if needed. We also have personal disposable hygiene items.
For updates call 615-654-3161
Location: 9123 Highway 49 E Orlinda, TN 37141
*The Center exists to make life more enjoyable for older adults, who reside in Orlinda and surrounding areas. Activities, Dances, Trips and much more.
*Coffee is always ready and waiting for you.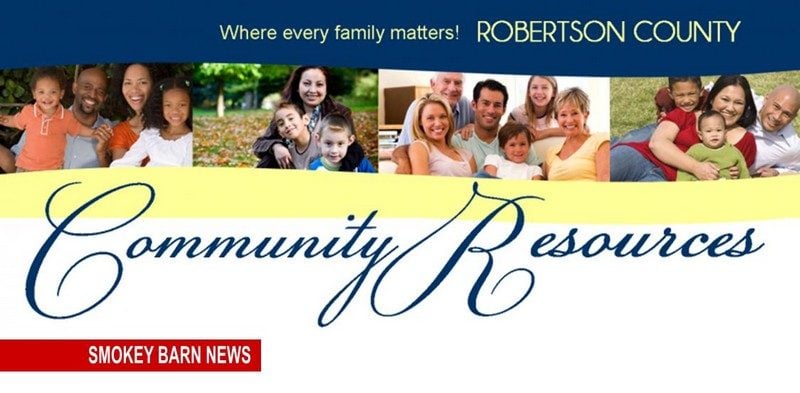 For A Full List of Family & Community Services, Resources & Meetings