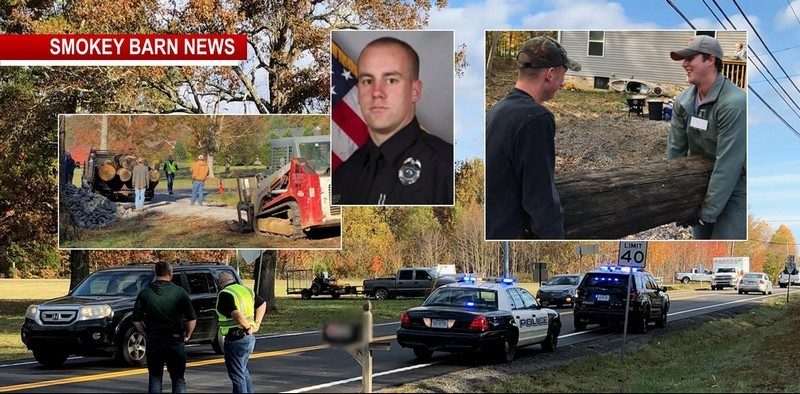 Big Turnout For Wounded Officer Work Day Event
ROBERTSON COUNTY TENNESSEE: (Smokey Barn News) – You know your event is a success when you need traffic control. That's exactly what happened for a group of volunteers this past Saturday in Robertson County. Smokey Barn News started getting calls and emails from readers early in the morning wondering what the heck was happening.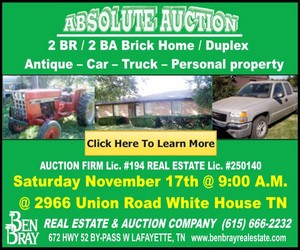 Back on October 5th Metro Nashville Officer Samuel Galluzzi, 24, who lives here in Robertson County, was shot twice during the pursuit of an armed suspect in Nashville. Thankfully, Officer Galluzzi's injuries were not life-threatening but he will need to stay off his feet for a while. Smokey's News Partner News Channel 5 covered the shooting, see their video report below.
Move forward to Saturday, over 40 volunteers showed up at Officer Galluzzi's home to get him caught up on a host of honey-dos. Volunteers brought shovels, backhoes, weedeaters, trucks, rakes, wheelbarrows and lots of manpower. The mission; tree removal, ground leveling, trench work, clearing, and cleaning. It was necessary work needed to protect Officer Galluzzi's home and property. His injuries made the work impossible so volunteers stepped in for a one day blast of work that should have him all caught up, at least for a while, so he can focus on recuperating.
"First, Let me thank everyone that participated. It is almost hard to believe what we accomplished in 7 hours," said team leader Paul Fuqua who brainstormed the project.
"The team of Tony and Trent Cobb of Cobb Construction and Excavation and their equipment added a multiplier effect to what all the volunteers accomplished. Caleb Fuqua of Square 1 Construction and his dump trailer made an impact on moving debris off the property. Chief Tyler Haley and the Officers of the Coopertown Police Department kept us safe on a busy Highway. Thank you to the person on the Zero Turn Mower and all that he did.
"To the men, women, girls and boys that slogged through weeds and mud all day tirelessly, without complaint, I salute you. Sam and the Galluzzi family have been amazed by the public support and all that was accomplished on Saturday.
"I believe that 15 large loads of debris were removed along with a dozen trees. I am a believer that good works return back to the giver in ways we cannot comprehend. Thanks again to all that worked, contributed and supported this project."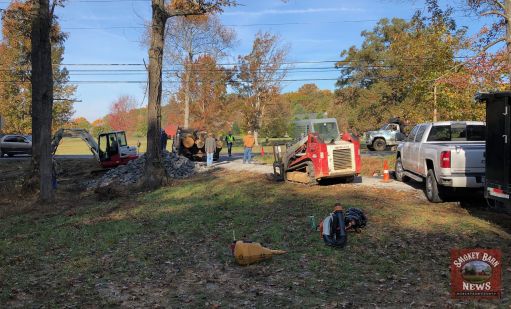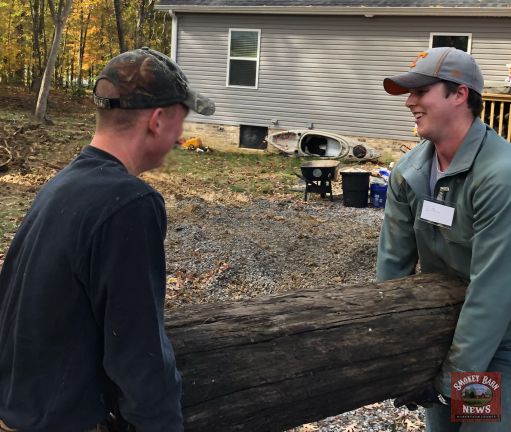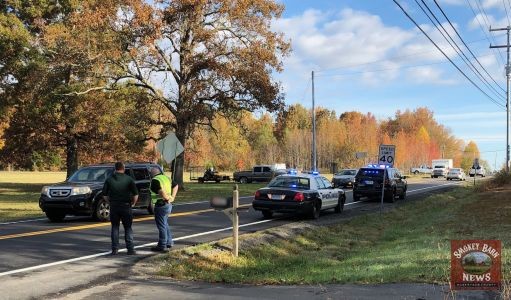 Smokey's News Partner News 5 covered the shooting..

Smokey Barn News (Advertisement)


We bring you ALL the News in and surrounding Robertson County, Tennessee.