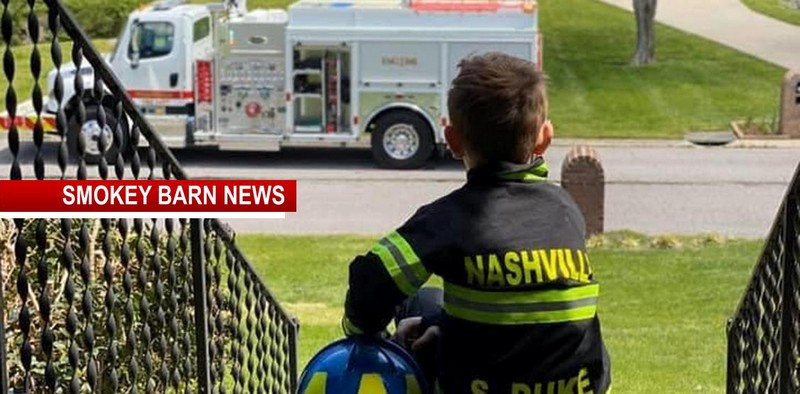 Born To Be A Firefighter…
MILLERSVILLE TENNESSEE: (Smokey Barn News) – On Tuesday the Millersville Fire Department responded to a smoke investigation which turned out to be a burnt up clothes dryer. The dryer was removed from the home and the home was ventilated.
As firefighters were walking back to their trucks, they noticed a little helper staging across the street.
"He was watching our every move and chomping at the bit to help," said officials with the Millersville Fire Department, " Glad to know he had our backs."
Learn How You Can Help First Responders On The Front Line REHAB-83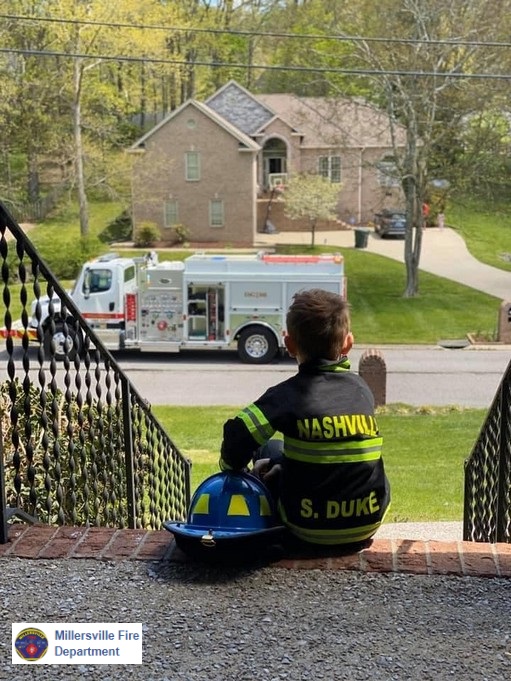 OR BECOME A FIREFIGHTER
CROSS PLAINS FIRE HIRING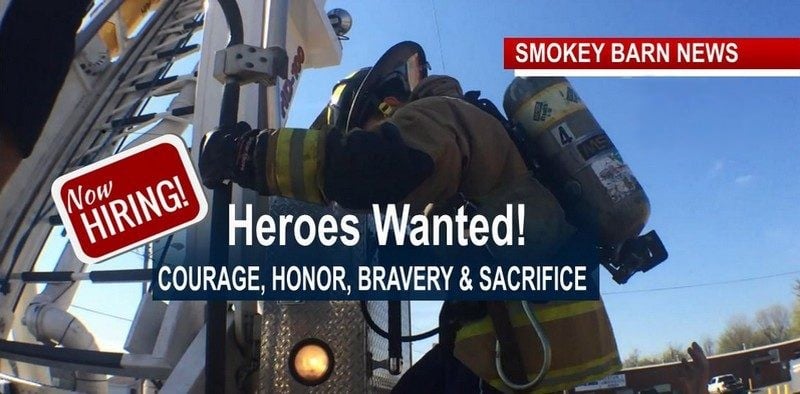 Cross Plains Fire is currently looking for entry-level to experienced firefighters. The Cross Plains Fire dept will provide all necessary training. You will be considered a volunteer firefighter, however, after training you will be paid by the call.
Job Responsibilities
• Respond to fire alarms, connect hoses, hold nozzles and direct water streams.
• Force entry of premises for firefighting.
• Position and climb ladders to gain access to upper levels of buildings.
• Perform rescue operations by removing persons from danger and administering first-aid to injured persons.
• Perform salvage operations such as sweeping water, throwing covers, removing debris, etc.
• Perform ventilating operations.
• Participate in fire drills.
• Attend training classes in firefighting, first-aid, and other related subjects.
• Assist with maintaining fire apparatus and equipment.
• Conduct residential and commercial fire prevention inspections.
• Receive and dispatch messages by radio and telephone.
• Perform general maintenance work of Fire Department property, including cleaning walls and floors, washing windows, mowing yard, and making minor repairs.
• Perform related tasks as required.
Interested applicant should go to Cross Plains City Hall to pick up an application. MAP