Boy (12) Dies In "Hunting Accident" In Cedar Hill
CEDAR HILL TENNESSEE: (Smokey Barn News) – According to Adams Tennessee Fire Chief Ray Brown, a 12 year old boy has died following some kind of hunting accident in a field behind Three Feathers Hunting Preserve in Cedar Hill.
The call into 911 came in at 2:49pm Sunday afternoon.
Three Feathers Hunting Preserve is located at 6110 Smith Road in Cedar Hill MAP Robertson County EMS Assistant Director Russell Gupton confirmed a fatality at that location. Gupton also indicated that the boy is from Clarksville and just one month away from his 12th birthday.
What we understand so far is that "a gun" accidentally discharged and the boy was shot in the lower abdominal area. Officials have not released the identity of the boy.
According to Chief Brown, when he arrived the father of the boy was assisting medics. "I took his spot when I got there," Brown said"
Initially medics were preparing to LifeFlight the boy so Adams Fire set up a landing zone. Minutes later the boy was pronounced dead.
The type of gun was a shotgun and based on the injury the boy must have been pretty close, Brown said. The boy was pronounced dead within about 20 to 25 minutes of being shot. "His daddy was tore up, everybody was," Brown said.
Robertson County EMS was the first to arrive followed by Adams Fire, Brown said.
The boy was receiving CPR from a nurse that works at NorthCrest Medical Center in Springfield, Brown said. Someone else was helping with compression strokes. "We loaded him on the cot and took him straight to the ambulance, they had him in there maybe six minutes, and they called it."
The boy was positioned back behind the house in an open field. "He was hunting Quail," Brown said. "It's a hunting game place, Tommy Porter owns it. He raises  quail from small chick type all the way up to grown and then he takes his farm and makes hunting spots out of it for people to hunt quail."
The Robertson County Sheriff's Office is currently in charge of the investigation. Robertson County Sheriff's Office PIO Ryan Martin, confirmed the Sheriff's office is investigating the death of a juvenile that was killed while hunting on Smith Rd in Robertson county.
As soon as the Sheriff's office is prepared to release more information we will bring it to you.
Three Feathers Hunting Preserve released the following statement to Smokey Barn News about the incident;
"Three Feathers Hunting Preserveis devastated by the recent accident and death that happened on Sunday, January 8, 2017. We ask that you keep the family of the young boy in your thoughts and prayers." Tommy Porter, Three Feathers Hunting Preserve, LLC.
According to their website, Three Feathers Hunting Preserve has been in business for ten years. The preserve provides guided hunts for quail, chukar, and pheasant on a private reserve in Cedar Hill, TN
The Adams Fire Department, Robertson County EMS, The Robertson County Sheriff's Office and the Tennessee Wildlife Resource Agency responded to the call.
Refresh this page for updates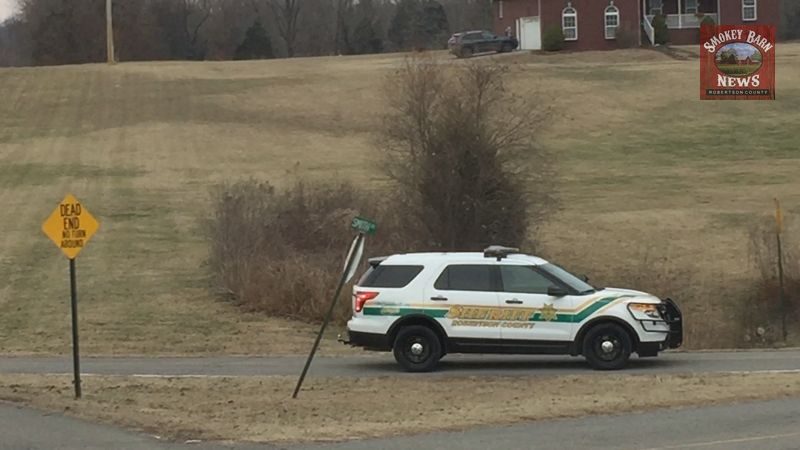 Smokey Barn News (Sponsor/Advertisement)


We bring you ALL the News in and surrounding Robertson County, Tennessee.