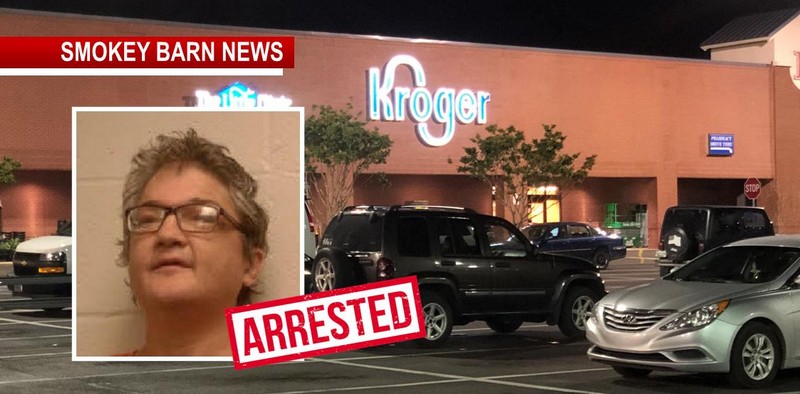 Failed Meat/Rum Heist Lands Cedar Hill Man Behind Bars
SPRINGFIELD TENNESSEE: (Smokey Barn News) – A Cedar Hill man is behind bars facing charges that include Aggravated Robbery, Burglary and Shoplifting following a single visit to the Kroger shopping center in Springfield where he allegedly threatened to shoot a Kroger employee.
The incident occurred on Thursday when Springfield Police were dispatched to the Springfield Kroger located on 2600 Memorial Blvd. in regards to a possible shoplifting/robbery.
Officers met with Kroger loss prevention personnel who indicated that security footage had captured Douglas Brietenmoser, 50, of Cedar Hill with a large amount of meat. Kroger staff allegedly observed Mr. Brietenmoser go down an aisle, pull a grocery bag out of his pocket, and place the meat in the bag.
Police say that Mr. Brietenmoser passed the last point of sale with the meat in tow. Kroger staff approached Brietenmoser to retrieve the merchandise. When asked to come to the office, Mr. Brietenmoser said he wasn't going and threatened to shoot the Kroger employee with a pistol while reaching in his left pocket.
According to a police report obtained by Smokey Barn News, Mr. Brietenmoser then left the store with his hand in his pocket stating, "If I ever have to come back I will shoot you."
According to the report, Kroger staff were able to retrieve the meat. Whether the meat was restocked, saved as evidence, or discarded was not in the report.
According to the report, the items included Sirloin Steaks valued at $80, Pork Loin Chops valued at $60, one Top Round Steak valued at $17, and one Beef Brisket valued at $34.
A prominent local judge just happened to witness the encounter. The judge told police that as he was walking into Kroger he spotted Mr. Brietenmoser exiting the store with several bags of meat past the last point of sale. The judge stated that he witnessed the Kroger employee confront Mr. Brietenmoser and obtain the meat from him, though he was out of earshot.
According to Springfield Police, Mr. Brietenmoser had already been barred from Kroger permanently.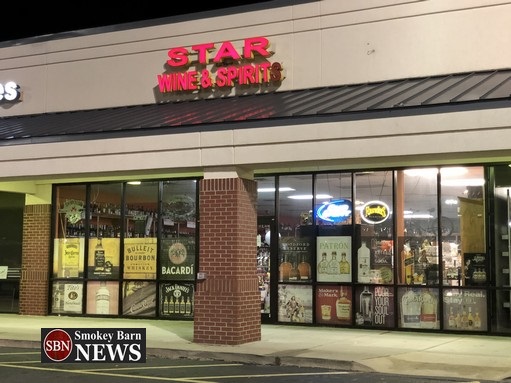 After leaving Kroger, Mr. Brietenmoser allegedly headed over to Star Wine & Spirits located in the Kroger shopping center. (MAP)  According to Springfield Police, surveillance video once again captured Mr. Brietemozer allegedly entering the store and concealing a gallon of Captain Morgan Rum valued at $29.99 and leaving the store without paying.
Springfield Police later caught up with Mr. Brietemozer and were able to retrieve the Rum and return it to the store.
Warrants were obtained and served for criminal attempt to commit robbery, and burglary as well as shoplifting.
Mr. Brietemozer was apprehended and transported to the Robertson County Sheriff's Office. He is currently being held on $41,500 bond, collectively. He has a return court date set for August 10th.
RELATED STORIES:
Cedar Hill Man Confesses To Burglary/Vandalism In Springfield Cases