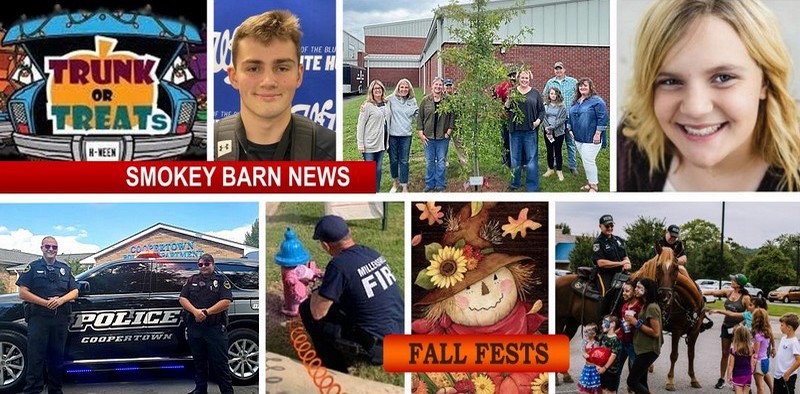 Fall Fests, Trunk Or Treats, Community News Stories Across Robertson County (10/10/2021)
ROBERTSON COUNTY TENNESSEE: (Smokey Barn News) – Welcome to Smokey's Community news column. It's a look back at this week's top community news in and around Robertson County.
Smokey's People & Community News column highlights local stories of people, schools, community events, and charities that continue to make Robertson County great!
BECOME A SPONSOR TODAY!! [email protected]
Got a story? Email your story ideas to our 24/7 news desk; [email protected]

(Robertson County, TN)
Major Tony Crawford Announces Retirement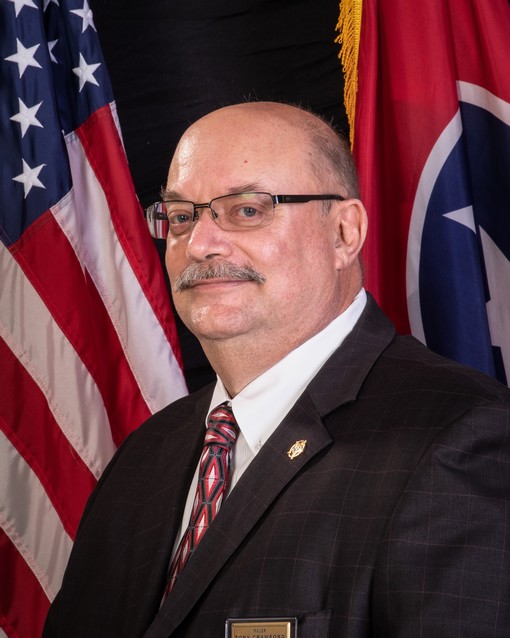 Springfield, TN (October 11, 2021) Major Tony Crawford has announced his retirement as Jail Administrator for the Robertson County Detention Facility.
Major Crawford has served in Law Enforcement for 47 years. His vast career includes serving in the United States Army Military Police Corps, Federal Bureau of Prisons, and Terre Haute, IN Police Department. Major Crawford joined the United States Marshals Service and served in multiple positions throughout his career with a duration as Interim Chief Deputy. Major Crawford retired from the US Marshals Service as a Senior Inspector after 21 years of service. After he retired from the US Marshals, Major Crawford joined the Robertson County Sheriff's Office and served for 11 years as Jail Administrator. During his service with the Sheriff's Office, he was awarded Jail Administrator of the year for the State of Tennessee.
"It was an honor and privilege to serve with the great staff of the Robertson County Sheriff's Office," stated Major Tony Crawford.
"Major Crawford has been a valuable and much-appreciated asset to the Sheriff's Office team. His knowledge and experience have made our Detention Facility one of the best in the State of Tennessee. I am honored to have served with Major Crawford, and hope he enjoys his well-deserved retirement," stated Sheriff Michael Van Dyke.
With the retirement of Major Tony Crawford, Sheriff Michael Van Dyke has appointed Major Brad Edwards as the new Jail Administrator. Major Edwards has served with the Robertson County Sheriff's Office for 16 years. He has served many roles within the Sheriff's Office including Corrections Officer, Patrol Deputy, Patrol Corporal, Training Officer, General Department Instructor, Administrative Lieutenant, Administrative Captain, and Captain – Assistant Jail Administrator.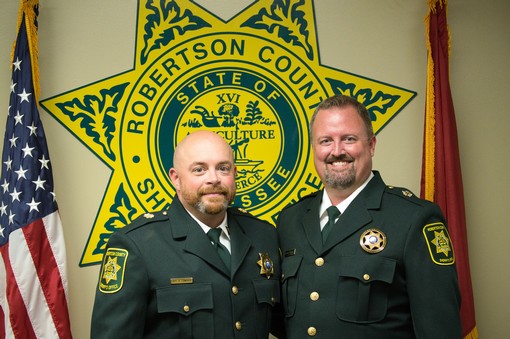 Additionally, Major Edwards holds numerous instructor certifications to include; Firearms, Taser, Defensive Tactics, Active Shooter, and many others. Captain Edwards has a Bachelor of Science in Criminal Justice and a Masters of Business Administration.
"Major Tony Crawford has been a great servant to the citizens of Robertson County, the inmates of the Detention Facility, and the employees of the Robertson County Sheriff's Office. Major Crawford was an advocate for both his staff and the inmates within the detention facility. Major Crawford retired honorably and handed down an award-winning detention facility, an award-winning staff, and some pretty massive shoes to fill. Not many in my position can say that, and for that, I am grateful," stated Major Brad Edwards.
"Captain Edwards has held many roles within this Sheriff's Office. We are excited for this next step in his career and are excited for the future of the detention facility. His education and well-rounded experience will assist him in his new command of Jail Administrator," stated Sheriff Michael Van Dyke.

(Cross Plains, TN) Tree Dedication to Beloved Teacher, Coach, & Vietnam Vet, Dale Mettler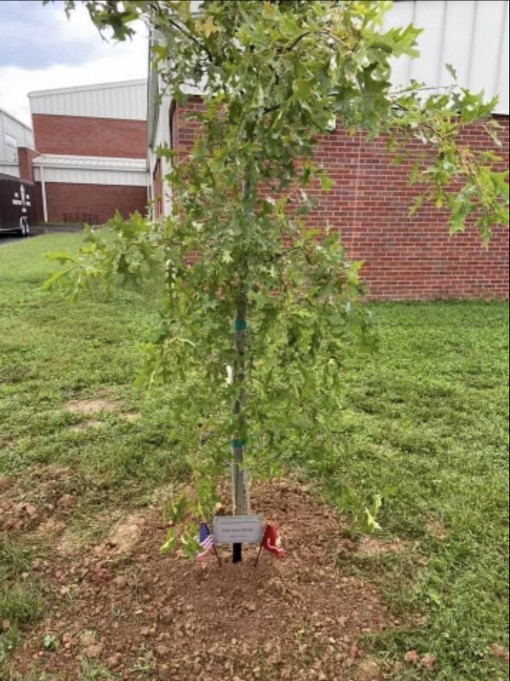 After a fierce battle with A.L.S., and just weeks after an interview with Smokey Barn News back in 2019, local teacher, coach, and Vietnam Vet, Dale Mettler died, he was 71. Dale would be another victim of A.L.S..
To honor his memory a Pin Oak tree was planted at the school he loved so much, East Robertson High School.
"Thank you to everyone that came out on Saturday to honor Dad with the tree that was planted in his memory"
Donna Dorris and Mary Cook made a promise to Mr. Mettler that they would plant a Pin Oak at the school that he loved so much. "Mr. Mettler had lots of happy memories & made lifelong friends in this community."
Pictured:  Donna Dorris, Mary Cook, Jeff Chatman, April Mettler, Kevin Evans, Kassie lane ………..SRO Seth Hopkins and Lisa Melton. CONTINUED…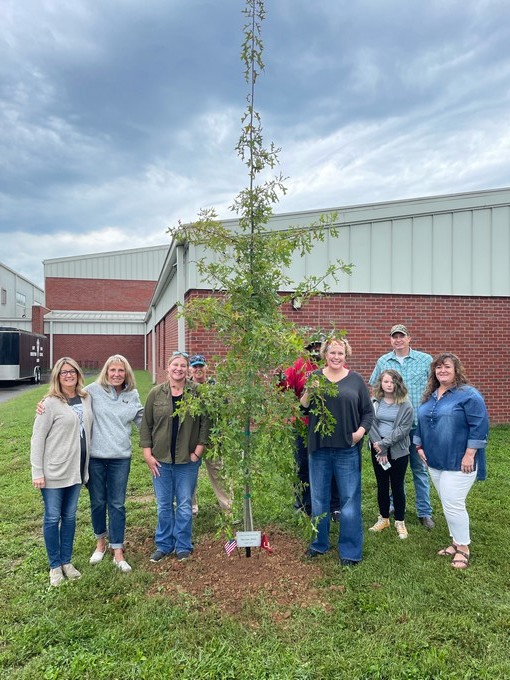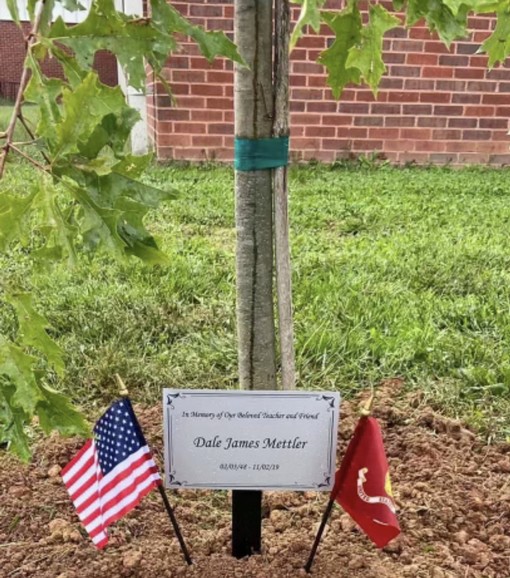 Reported on November 3, 2019…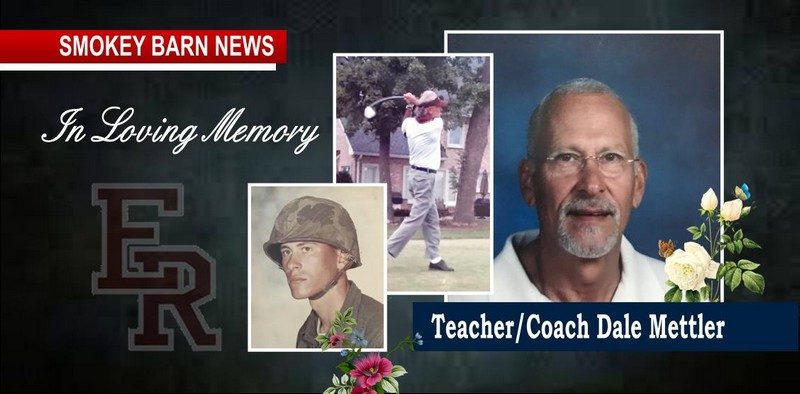 Mr. Mettler CONTINUED…
Smokey Barn News met Mr. Mettler at his home in Cross Plains back in 2019. Our interview (video) with Mr. Mettler has been added to the bottom of this report. Mr. Mettler wanted to reach out to the community, mostly to show his appreciation but he also wanted to talk about the disease that, in just weeks, would take his life, Amyotrophic Lateral Sclerosis, "A.L.S.."
During our interview with Mr. Mettler, he spoke of his love for teaching, coaching and Robertson County. Knowing that his time was short, Mr. Mettler wanted to thank Robertson County for welcoming him with open arms as he began his teaching career at East Robertson High School years ago.
Mettler's passing came just five months after his A.L.S. diagnosis. After we released our interview with Mr. Mettler it was clear by the outpouring of love that he had touched many lives.
Just weeks before A.L.S. would claim his life, Mr. Mettler felt well enough to attend an A.L.S. golf charity event at The Legacy Golf Course in Springfield Tennessee. The event raised $25k for A.L.S. research. Mettler was featured on hole 15. FUL STORY
Dale Mettler was a hobbyist and loved riding horses, restoring cars and was an avid golfer.  Dale even collected Native American artifacts and turned them into jewelry.
Back in June, Doctors told Dale that he has little time left but his passing back in 2019 still came as a shock. With the clock ticking and while he was still able to effectually communicate, Dale wanted to reach out to the community about A.L.S. and a possible connection for Vietnam Veterans exposed to Agent Orange. He also talked about his fond memories at East Robertson High.
If you haven't seen our interview with my Mettler we have added it for you below.
VIDEO BELOW: Former East Robertson Teacher Dale Mettler Talks About Facing A.L.S.
RELATED: For the community's response to Smokey's original interview with Mr. Mettler on social media CLICK HERE.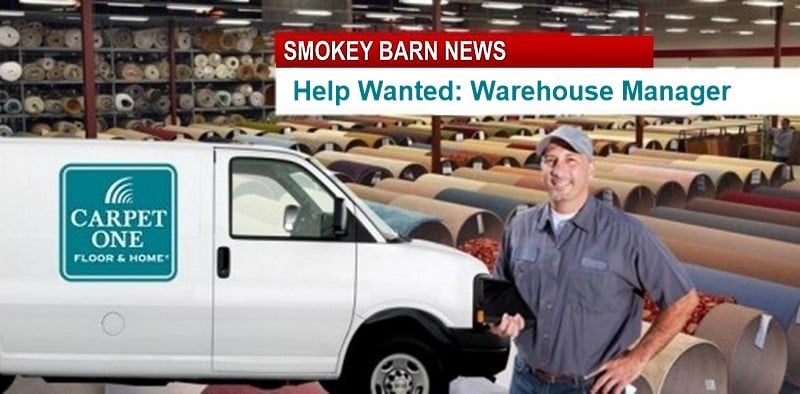 (Greenbrier, TN)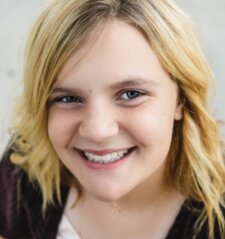 Riley Holloway of Greenbrier, Tennessee recently won a national poetry contest put on by Extra Inning Softball.
Riley is an 8th grader at Greenbrier Middle School, is an honor-roll student, and plays both softball and basketball. She also plays on an elite travel softball team, Fury Premier 2026 – Ventura.
She's been playing softball since she was 6, starting in the Greenbrier recreational league, and went to two state championships.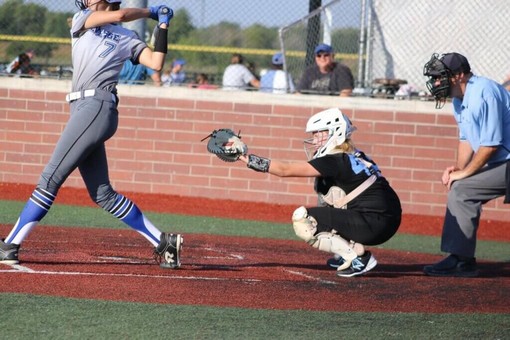 Here is her poem….
For the Love of the Game
by Riley Holloway
It's the butterflies in your stomach
When you wake up on tournament day
It's the gratefulness you feel inside
When taking the field to play
It's the warm-ups with your teammates
And building that special bond
It's hoping the best for all of them
In this game and beyond
It's wondering if you worked too much
Or maybe not enough
It's knowing that no matter what
Your job is to play tough
It's the adrenaline pumping through you
When the umpire says 'Play ball'
It's feeling the weight of the bat in your hands
And sending one over the wall
It's the swell of pride when you make a great play
And hearing the crowd cheer with glee
It's the frustration of losing precious time
When your coach and the ump don't agree
It's the thrill in every victory
And the humility of each defeat
It's the handshakes and the high fives
When gameplay is complete
It's exhaustion and melancholy on the drive home
Wishing you were back on the field
It's the determination to improve more every day
Because that's what hard work yields
It's dreaming of the day you commit
And what school will announce your name
It's sacrifice, pure joy, and grit
All for the love of the game

(Millersville, TN) October Is Breats Cancer Awreness Month – Millersville Fire Department
In memory of those that lost their battle and to honor those that won the fight. Our department is turning pink for October to support breast cancer awareness month.
It's a small gesture to bring awareness and attention to such a horrible disease. #breastcancerawareness # MFDcares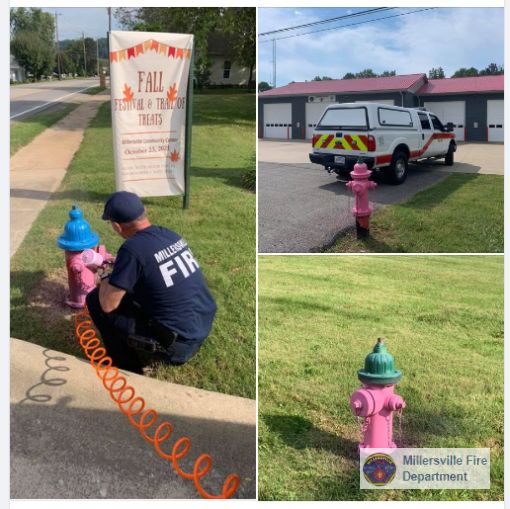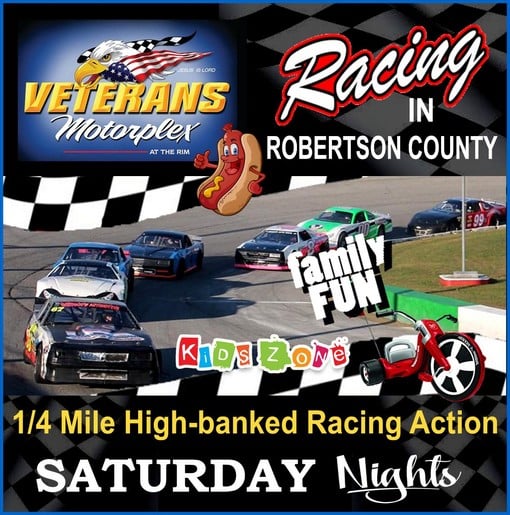 (White House, TN)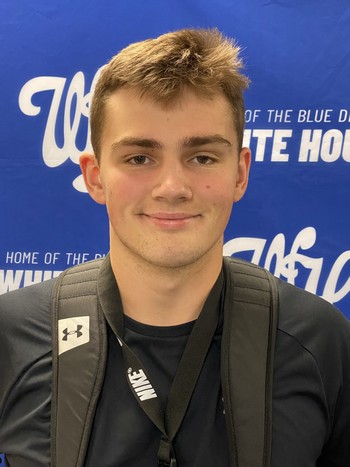 Braeden Grieb of White House High School was one of the  National Merit Semifinalists.
Less than 1% of US high school seniors qualified for this prestigious honor.
More than 1.5 million students entered the National Merit Scholarship Program by taking the Preliminary SAT/National Merit Scholarship Qualifying Test (PSAT, NMSQT), which serves as an initial screen of program entrants. Nationwide, 16,000 students were selected as semifinalists.
To become a finalist, these students and a high school official must submit a detailed scholarship application, in which they provide information about the semifinalist's academic record, participation in school and community activities, demonstrated leadership abilities, employment, and honors and awards received.
"Our students have earned a prestigious honor for themselves and their schools," said Dr. Del Phillips, Director of Sumner County Schools. "This recognition is a culmination of their hard work and dedication. They are excellent ambassadors for Sumner County, and we are excited to see what they accomplish in the future."
National Merit finalists will be announced in February 2022.

(Coopertown, TN) Coopertown Police
Coopertown Police Department – Officer "Z" Zumbroegel and Officer Brown are sporting pink sunglasses for Breast Cancer Awareness Month.
#BreastCancerAwarenessMonth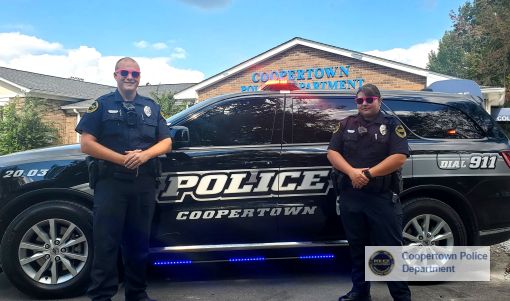 (Robertson County, TN)
UT Extension-Robertson County Horse Club is coming back to Robertson County 4-H!
You do not have to own a horse or have horse experience to be a part of this club.
There is also no fee associated with this club.
Come join us October 27th. 4-12th grade
If you are not a 4-H member you can sign up at the meeting.
We can't wait to see you!
UT Extension – Robertson County 408 N. Main Street, Springfield, TN 37172 Phone: 615-384-7936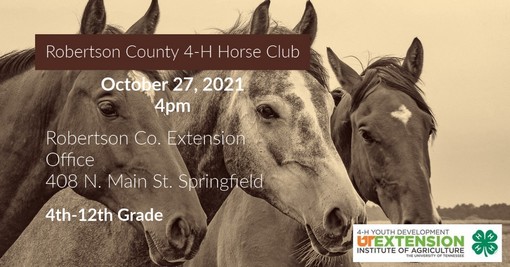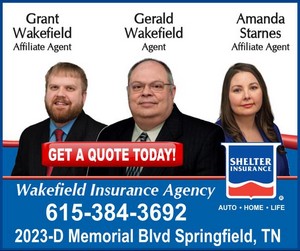 (Springfield, TN)
Crestview Elementary Welcomes State Education Commissioner
The Tennessee Commissioner of Education, Dr. Penny Schwinn, paid a visit to Crestview Elementary School on Friday, October 1, to visit some classrooms and see first-hand the level of education that students are receiving.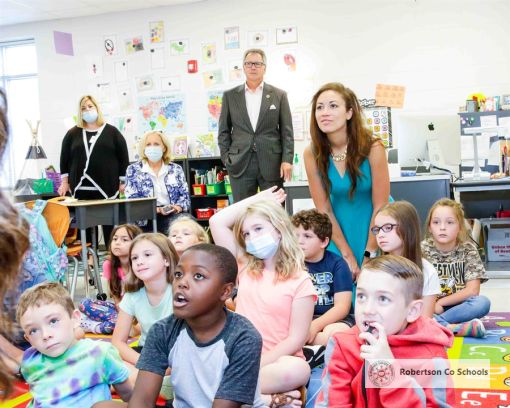 Schwinn, accompanied by several local elected officials and school administrators, sat in on two separate classrooms and a library reading session. Her observations of the activities were positive and encouraging.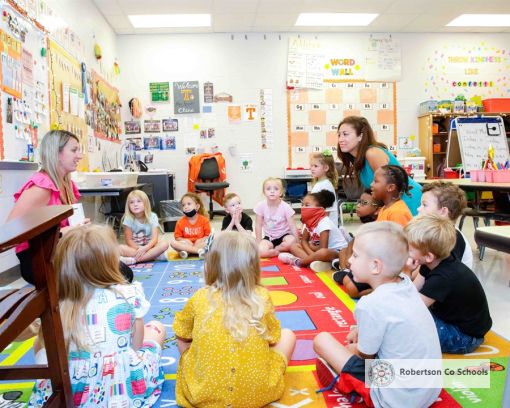 "Robertson County is a shining example of a school district emphasizing early literacy and building strong readers," she said. "Their team remains focused on foundational elements that will translate to long-term success, and their families, students, and school-staff have much to be proud of!"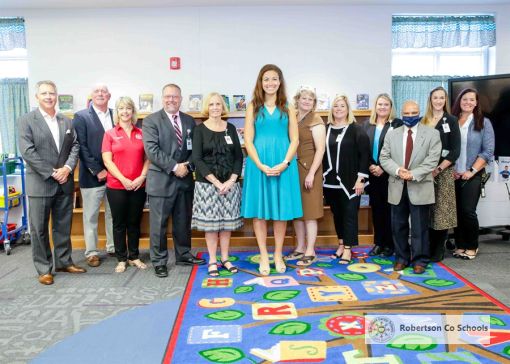 Report: Robertson County Schools

(Pleasant View, TN)
Pleasant View Volunteer Fire Department has gone Pink for Breast Cancer Awareness month!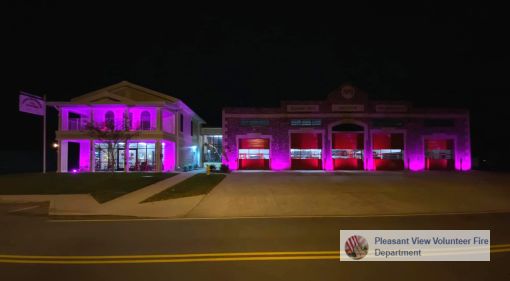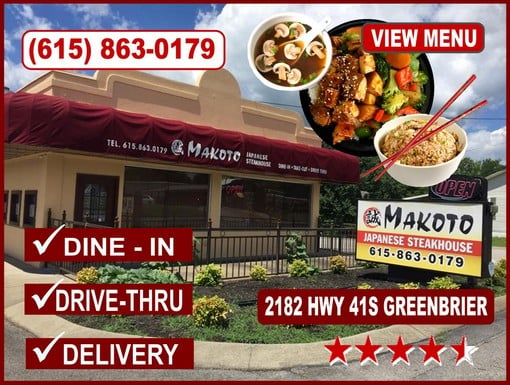 (Millersville, TN)
City of Millersville Police Dept. We are happy to announce, the swearing in of our two newest Reserve Police Officers.
Welcome to the team Officer R. Sharp and W. Harris.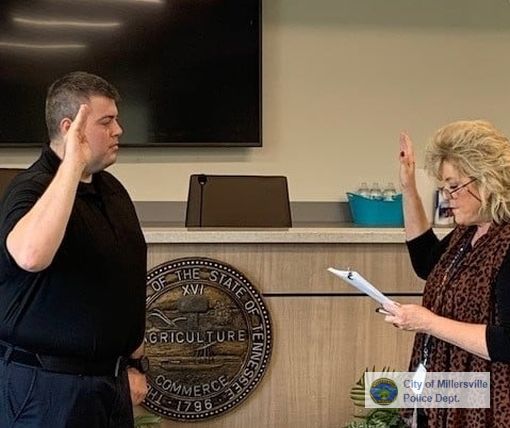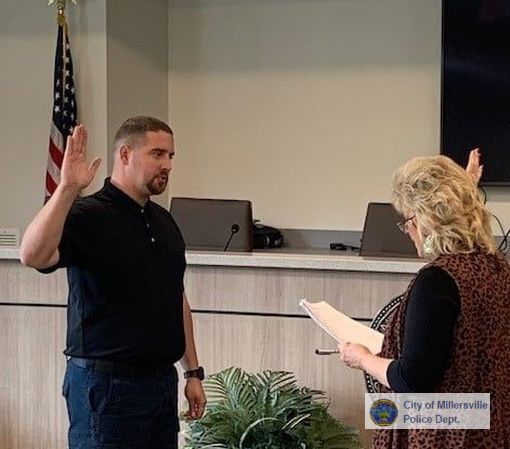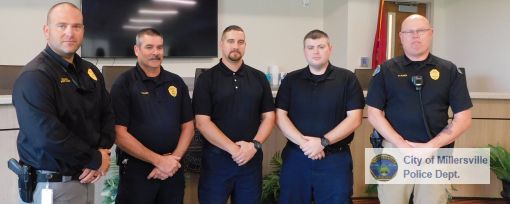 (Robertson County, TN)
Robertson Community Health Foundation, Inc. created following sale of NorthCrest Medical Center
100% of investment earnings to be used to improve quality of health for people in area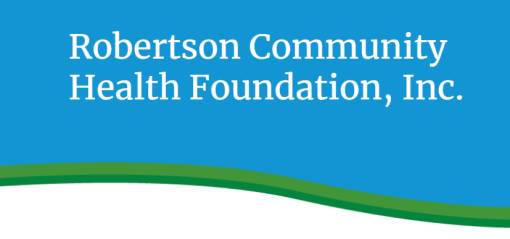 (Springfield, TN) — The Robertson Community Health Foundation, Inc., a 501(c)(3) foundation, has been created from the net proceeds of the sale of NorthCrest Medical Center to HCA Healthcare. The new foundation is led by a 10-member Board of Directors. These individuals have long standing ties to Robertson County and previously served on the Board of Trustees of NorthCrest Medical Center. Sam Ramsey is serving as Chairman of the Board and President of the new foundation.
NorthCrest Medical Center has served the people of Robertson County and the surrounding area for more than 25 years. As the hospital joins TriStar Health, an affiliate of HCA Healthcare, the foundation has a new opportunity to continue to serve the people of this region. Upon completion of the sale's escrow commitments and the finalization of financial report filings with governmental agencies, it is anticipated that there will ultimately be, approximately $14 – $16 million as the initial endowment to the foundation. The Robertson Community Health Foundation, Inc. Board of Directors will use the investment earnings, while preserving the initial endowment, to make grants to tax-exempt healthcare related organizations in the area. These grants will support services addressing local determinants of health and healthcare education.
The Foundation Board expects to have a significant portion of the funds available for investment within the next 18 months and will begin evaluating grants sometime in early 2023. The Board has engaged Regions Institutional Services to be their investment manager for the funds.
"We anticipate that residents and healthcare related tax-exempt organizations in Robertson County and adjacent communities will be interested in learning more about the work of the Foundation and the process for grant application. We have launched a website, www.robertsonchf.org, that has additional information and details," said Sam Ramsey, Robertson Community Health Foundation President.

(Springfield, TN)
One of Springfield's Premier Restaurants, the Depot Bar & Grill now has a food truck!
…and they have created a mobile ordering system that allows you to order anywhere, anytime, and then pick up your meal when it's ready right from the truck!
To inquire about having the Depot Food Truck at your next big event, please call the restaurant Monday, Tuesday, Thursday or Friday, from 10 am – 11 am. (615) 382-8584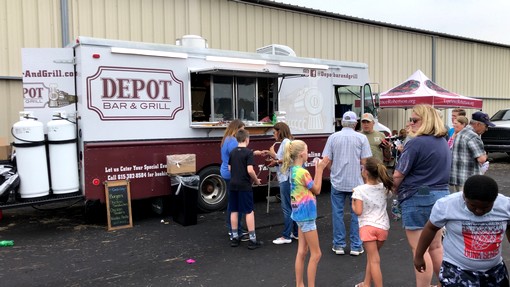 (Robertson County, TN)
Meals On Wheels Needs You! Volunteers Needed In Robertson County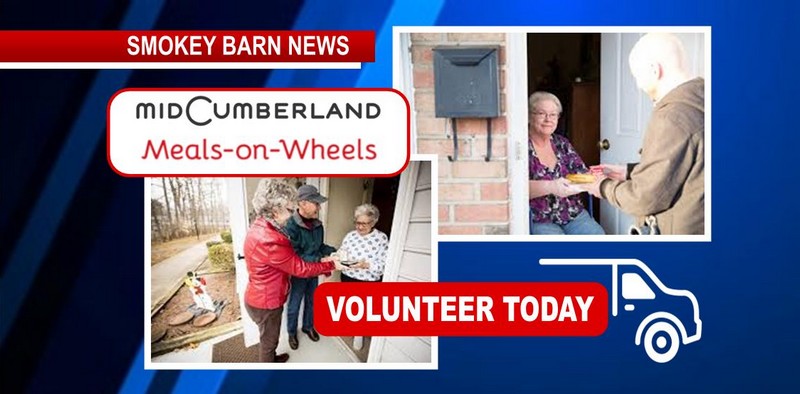 Meals-on-Wheels has become a lifeline for many local residents but it's more than just food, it's friendship too.
Meals-on-Wheels provides meals to seniors age 60+ but volunteers also give emotional support and a daily well-being check on seniors who live alone. To keep this vital service going takes volunteers.
The meals are not delivered by autonomous flying drones, they are delivered by real people who can spin a good yarn, offer a needed hug or just listen to a lonely heart. We are really in need of volunteers Monday, Wednesday and Friday around 10:30 AM to deliver meals in Robertson County so please reach out to us today.
Over 11 million meals served to seniors in Middle Tennessee
"A hot meal and a good friend are two of life's greatest enjoyments. Mid-Cumberland Meals-on-Wheels has been providing both for more than 40 years. In fact, we provide congregate meals, home-delivered meals, outreach, nutrition education, supportive services, and recreational activities for individuals age 60 and older."
Best Lunch Date You Will Ever Have!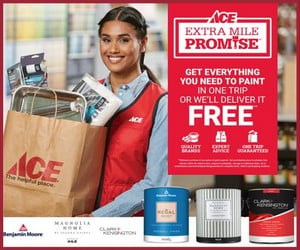 We love to have individuals, businesses, churches, girl and boy scout troops, grade school classes and civic groups come to volunteer! It doesn't matter whether you are one person or a group of 20, come volunteer! We would love to have you!"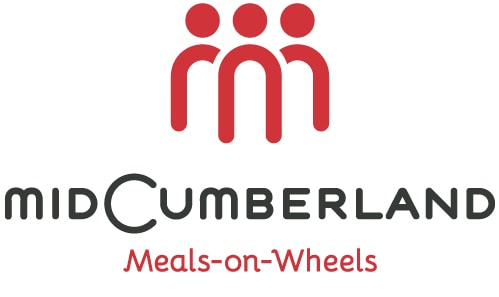 TOP 5 REASONS WE LOVE OUR VOLUNTEERS
1. Volunteers foster a sense of family for a lonely senior
2. If the program had to pay delivery drivers instead of using volunteers, the program would serve 25% fewer meals. Volunteers are critical to meals-on-wheels!
3. Many volunteers will bring their children to deliver so they are teaching their children the importance of "giving back" to the vulnerable members of their community
4. Volunteers deliver the only meal a senior may have in a day
5. Volunteers save lives! Volunteers have been able to call 911 for seniors who have collapsed in their homes.
Meals-on-Wheels Volunteer opportunities are for packing and delivering a weekday lunchtime meal. So come on out and bring a big smile and join the Meals-on-Wheels family!
All volunteers will need to complete a volunteer registration form. Volunteer Today! Click Here to Register
For questions please email: [email protected]

(White House, TN)
City of White House Fire Dept. 3rd Annual Community Breakfast
Don't forget our friends from Bojangles will be serving up breakfast at the firehall for our 3rd Annual Community Breakfast! Make plans to join us on Tuesday, October 12 from 8 am to 9 am, for breakfast, tours and a meet and greet with our firefighters!
Everyone is welcome! #MyWhiteHouseTN #DiscoverWhiteHouse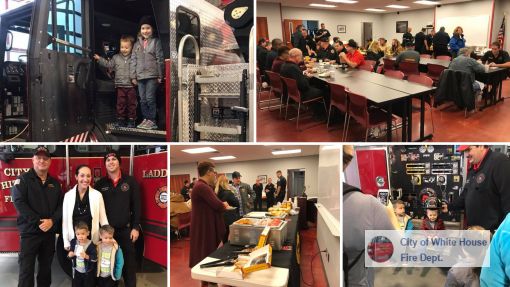 We enjoyed seeing so many smiling faces at the Discover White House Expo & Safety Day…
#MyWhiteHouseTN #DiscoverWhiteHouse #fireprevention #getalarmed
Photos courtesy of White House Chamber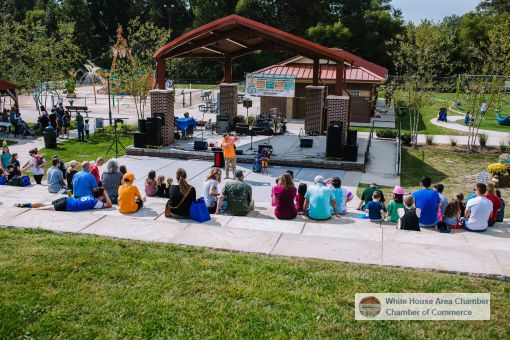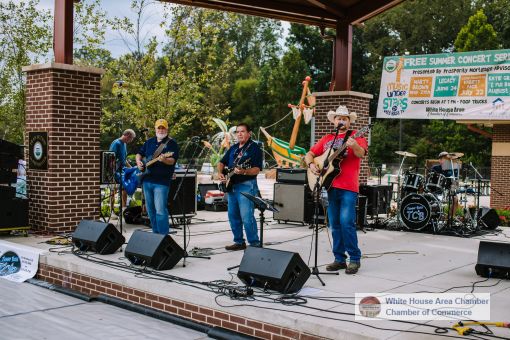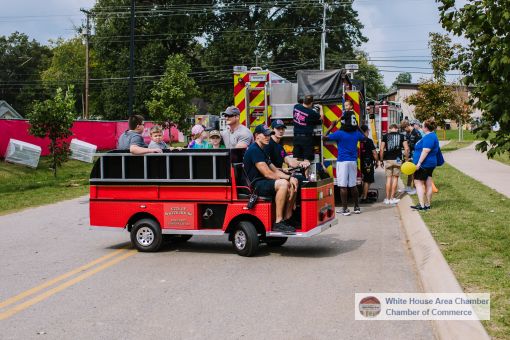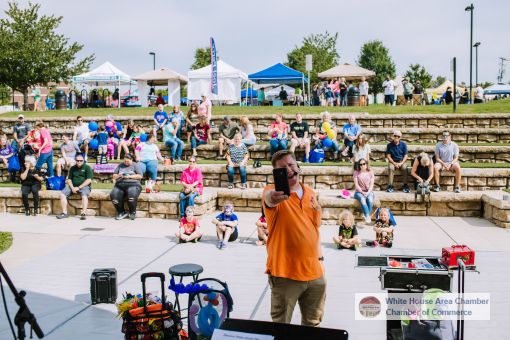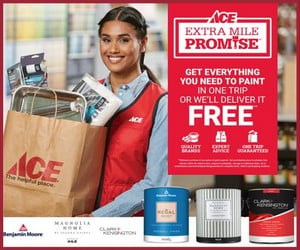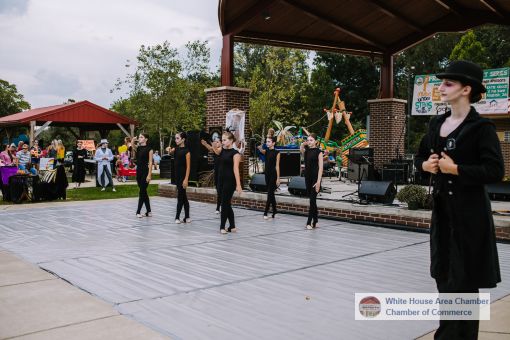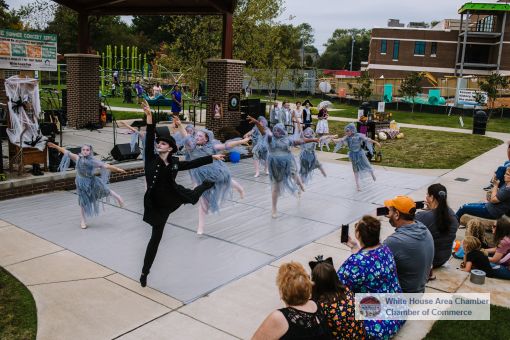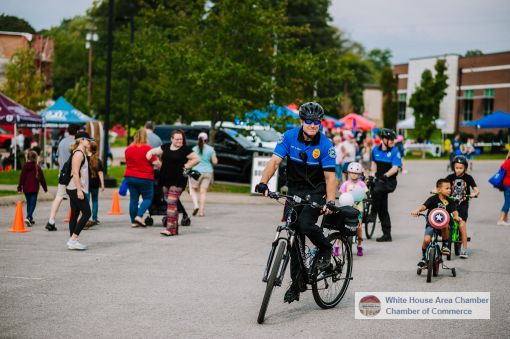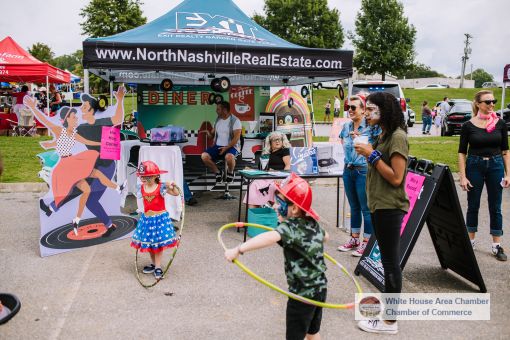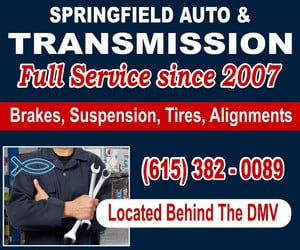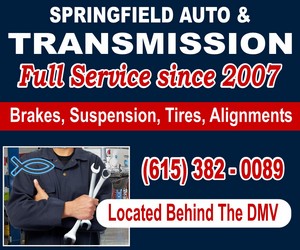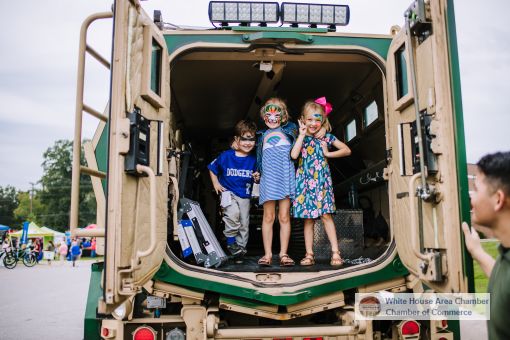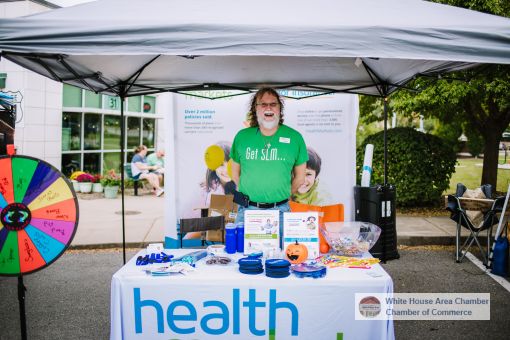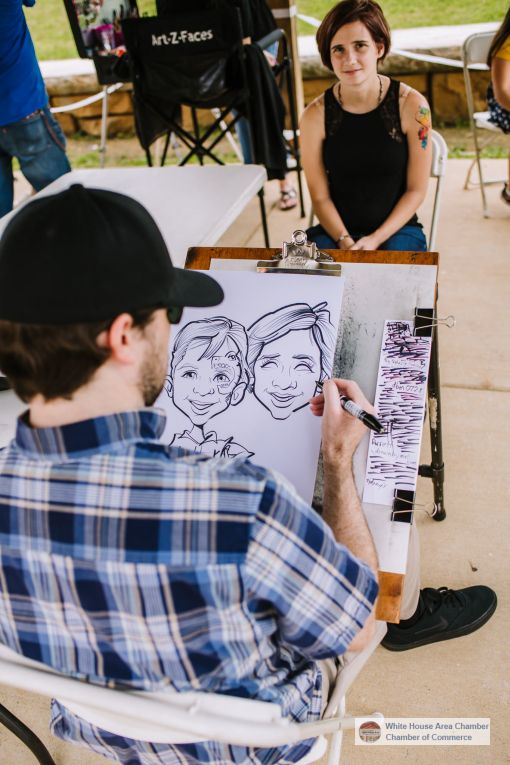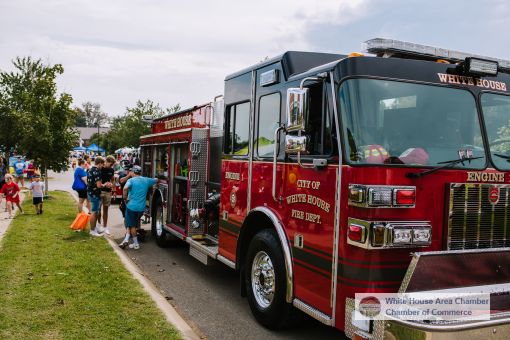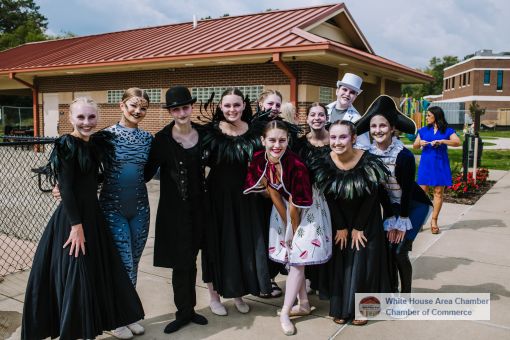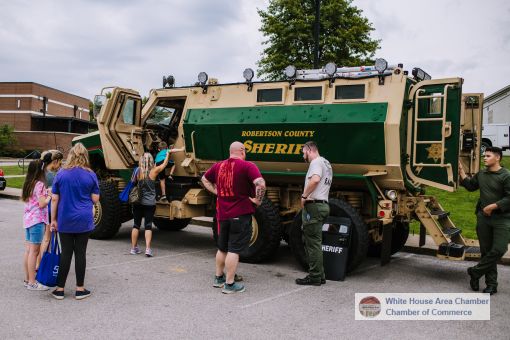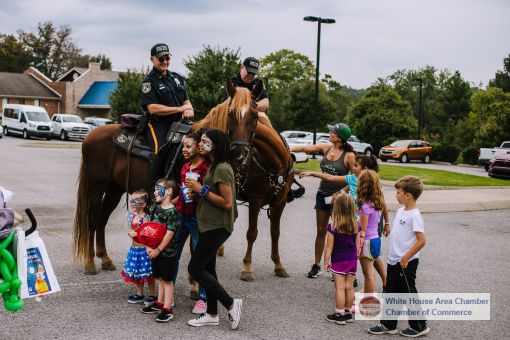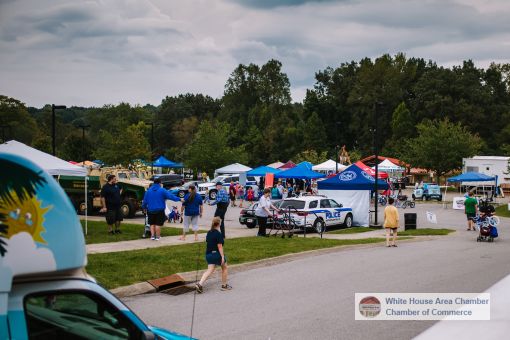 Rate the Plates: Gov. Lee Unveils New License Plate Design Picked by Tennesseans
300,000+ Tennesseans cast their vote
Tennessee Governor Bill Lee unveiled the state's next standard license plate chosen by Tennesseans through a statewide vote.
"In our 225th year of statehood, we invited Tennesseans to cast their vote and help select the state's next license plate," said Gov. Lee. "I'm proud to announce the winning design that will represent our unique grand divisions and take its place in Tennessee history."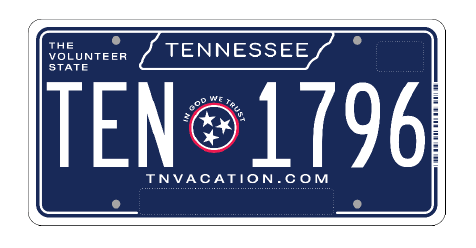 More than 300,000 Tennessee residents cast a vote, with 42% voting for the winning design.
New plates will be available online and in-person beginning January 3, 2021 as residents complete their annual tag renewal. Up to 100,000 plates per week will be produced to meet initial inventory demands.
Per Tennessee statute, the plate is redesigned every eight years if funds are approved in the General Assembly's annual budget. Statute also requires the display of "Tennessee," "Volunteer State" and "TNvacation.com" on the plate, as well as county name and expiration year decal locations. Statute provides that Tennesseans may select an "In God We Trust" plate option.
This new license plate design will replace the current plate that launched in 2006 with modifications in 2011, 2016 and 2017.
Angie H. Groves, County Clerk – Certified Public Administrator Robertson County, Tennessee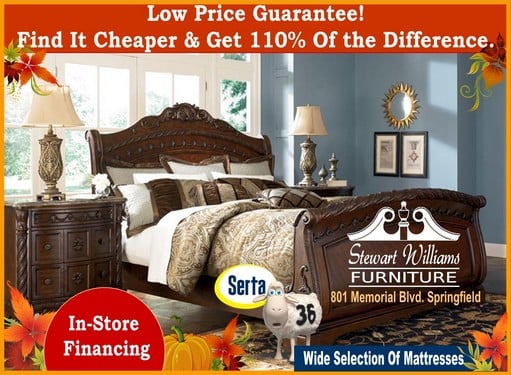 COMMUNITY EVENTS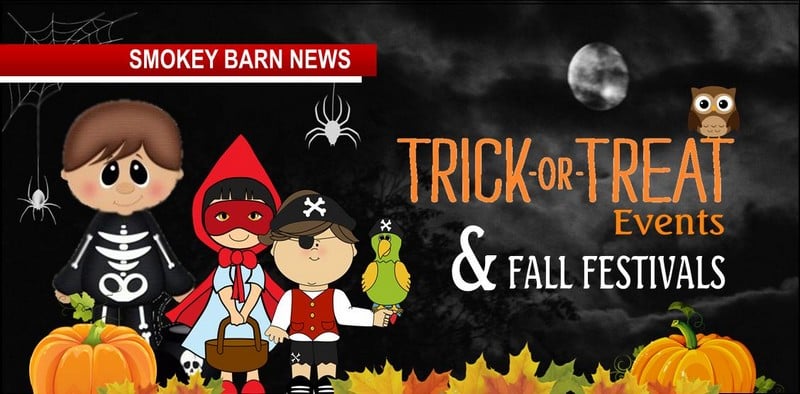 Local Fall Fest's & Trunk Or Treats
Save this page! We will update with more events as they come in.

Announce Your Event On
Robertson County's #1 News Source

October 16: Special Needs Fishing Rodeo AT J. Travis Price Park In Springfield from 9 AM – 11 AM
Springfield Parks and Recreation will be hosting its first Special Needs Fishing Rodeo, sponsored by Springfield Baptist Church. Admission is free and is open to all ages. Don't forget your chairs, pole, bait, and stringer!
Participants must bring all fishing gear and bait – (no artificial lures allowed). Don't forget your bucket or stringer. All participants are required to register on the event day, starting at 9:00 am.
Dates: Saturday, October 16, 2021
Time: 9:00 A.M.-11 A.M.
Location: J. Travis Price Park, 4155 Wilks Rd. at Shelter 1
Fee: Free admission.
Ages: All ages.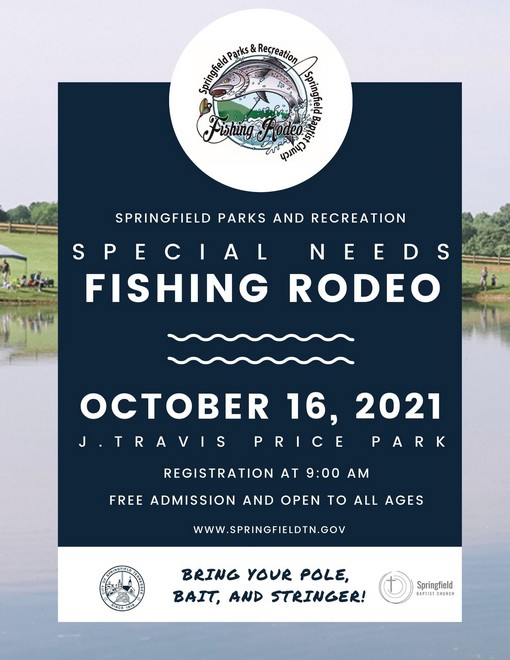 October 16: Saturday Cruise'n N Groove'n – Cruise-In / Trunk N Treat / Honor our Veterans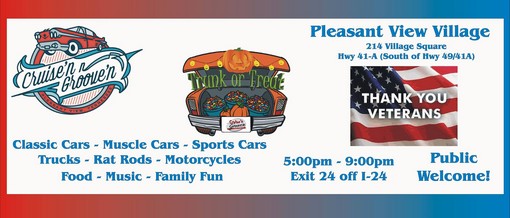 Cruise'n N Groove'n cruise-in at the Pleasant View Village on 41A, South of intersections Hwy 49 & Hwy 41A. The Cruise-In Times are: 5pm – 9pm.
We ask each car owner to bring "lots" of candy to pass out to the ghosts and goblins. Trunk N Treat will start at 5:00pm til 9:00pm (or til the cars leave). We plan to "Honor our Veterans" at 6:00pm. We plan to have a Flag presentation, National Anthem and the Mayor will present to each Veteran a lapel pin as a small token for their service. The public will have access to parking on the parking lots outside the entrance to the Cruise-In and weather permitting, we will use the one grassy field for public parking.
Each month this year, the Mayor selected a Mayor's Choice Vehicle. At the October event, all the Mayor's Choice Vehicles will be up for TOP pick for the year, voted on by the people. We will also ask O'Reilly Auto Parts to pick a vehicle for October and present their plaque.
For more info, contact 615-746-0600 or Jim Hutchens 615-517-1423 or Larry Rediker 615-419-5214.

October 22, 2021 – Historic Springfield Events presents a Fall Family Festival on the square.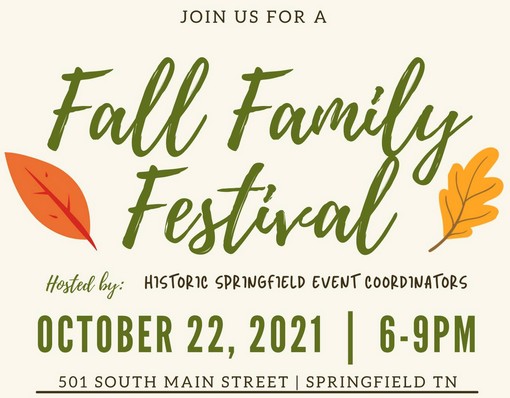 501 S Main St, Springfield, TN 37172-2866, United States
We are excited to announce that we will be hosting a Fall Family Festival on Friday, October 22nd from 6-9pm on Springfield's beautiful, historic downtown square.
The event will feature:
🎃 Kids Zone with pumpkin decorating kits and games
👜 Local artisans, boutiques, crafters, makers, farmers, food trucks
🎤 Live music by: Mr. Perry's School of Rock and The Fortunate Sons, featuring Buzzy Poole and Dewayne Bellar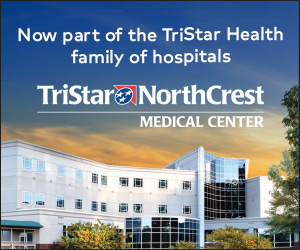 October 23: Millersville Fall Festival & Trail of Treats
At the Millersville Community Center (MAP) from 11 am to 3 pm. with balloon twisting, face painting, food, music, games and fun.
Join Us!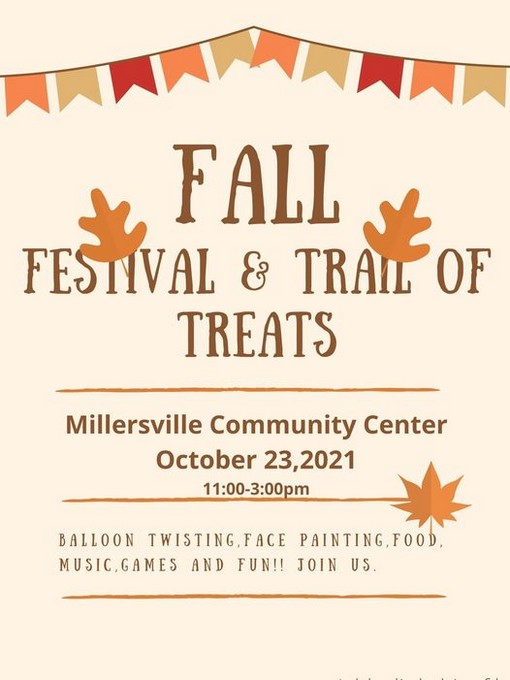 October 23: Portland Fall Festival
The Portland Fall Festival will be held on Saturday, October 23rd in Portland, TN. Bring your entire family for a great day of Fall fun from 10am-2pm!
There will be food and craft vendors, Fall Festival t-shirts available for purchase for $15, photo ops with the downtown murals and a Fall photo op. Some local area farms will also be set up selling products.
There will be free live music during the event on Market Street:
10am: Mattie Taylor
11am: Stoney Creek Band
12pm: Dalton Elliott
1pm: Incognito Cartel
There will be Magic Shows on the Kid Zone stage at 11am, 12pm and 1pm. There will be a costume contest on the Kid Zone stage at 12:30pm. The Kid Zone area will also include a pumpkin patch, pumpkin painting and various games…
There will also be a free hayride. Children are required to ride with an adult. Make sure to check out the classic car cruise in on Main Street as well!
Parking will be available in the city lot off E. McGlothlin Street, First Baptist Church parking lot and other downtown Portland parking areas.
Road closures will begin by 6am Saturday morning and include Market Street, the gazebo parking lot off Market Street, N. Russell Street and Main Street. Thank you to the City of Portland for partnering with us to bring this event back for 2021!
For more information regarding the Portland Fall Festival or the Portland Chamber of Commerce: [email protected] or (615) 325-9032.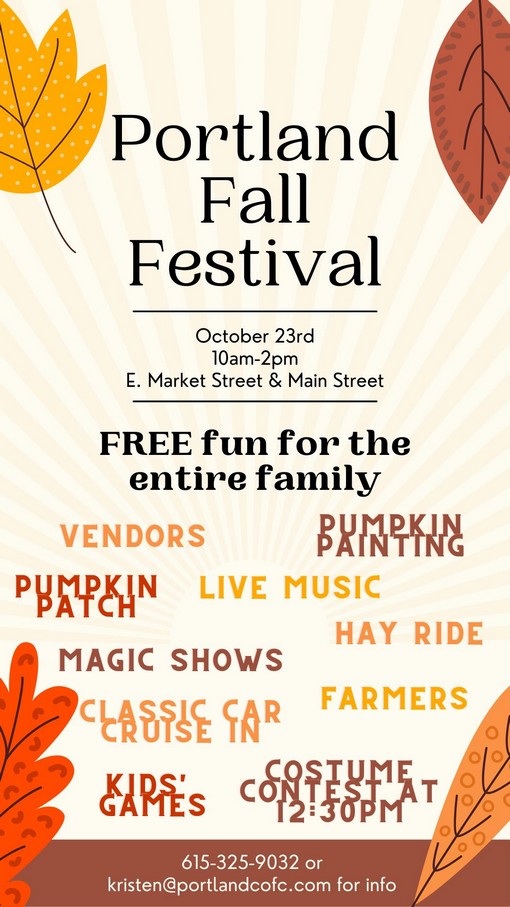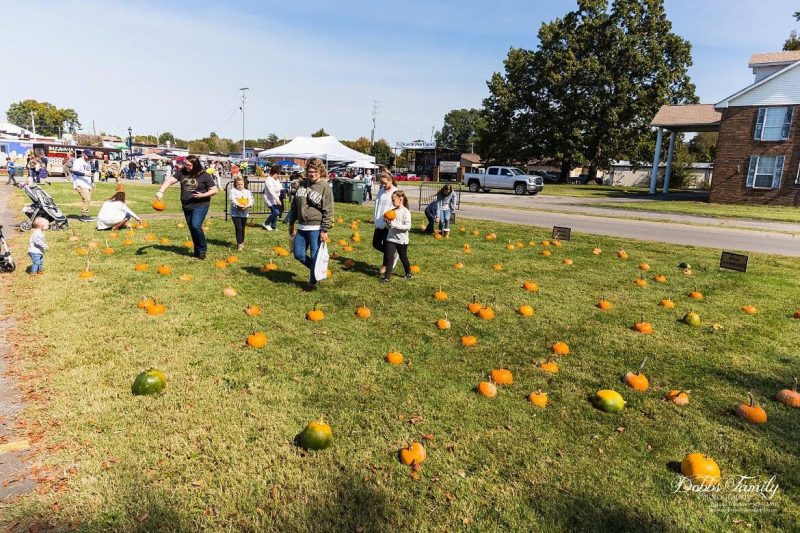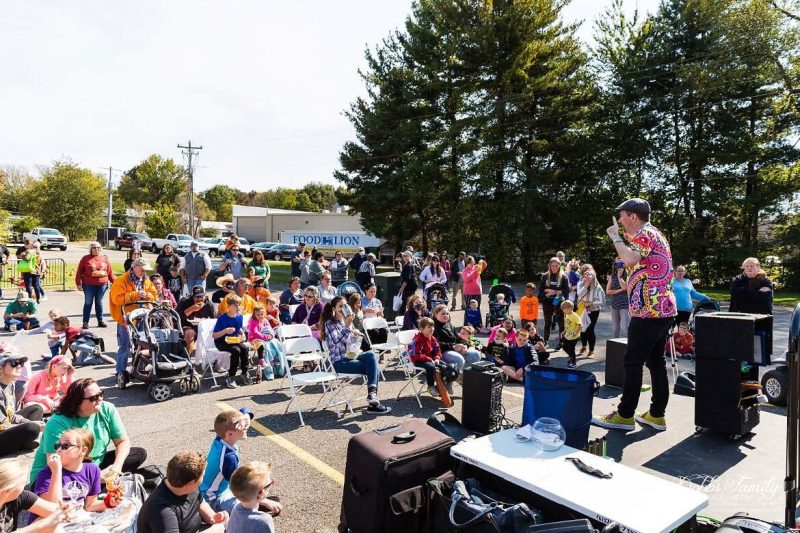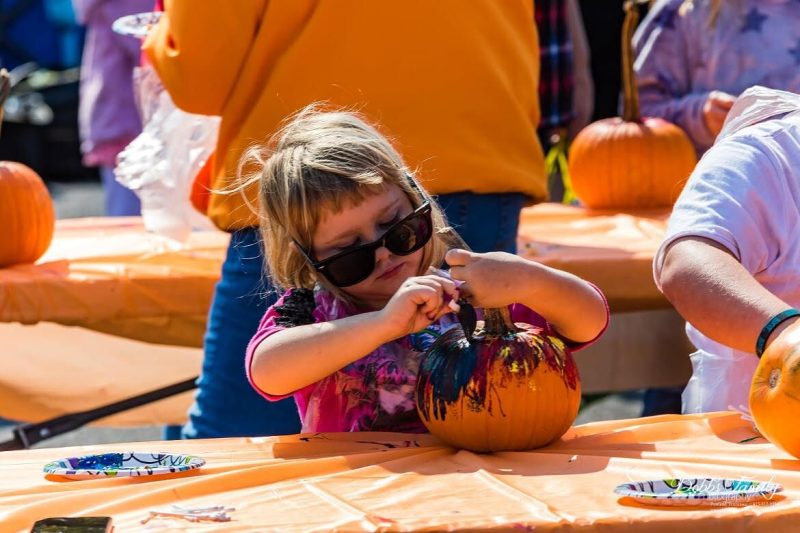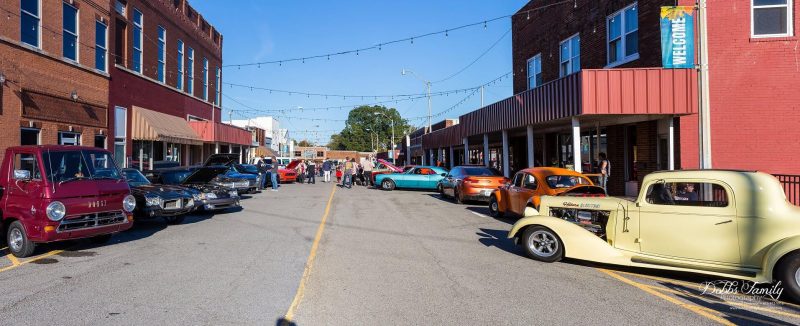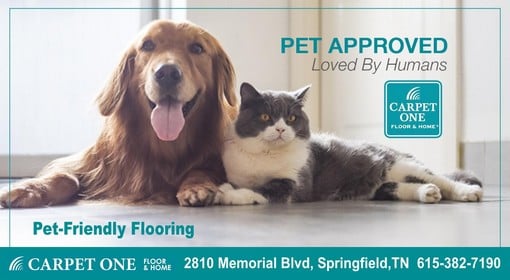 October 24: Bethlehem Baptist Fall Harvest Fest
From 5-8pm at Bethlehem Baptist with food, games, trunk or treat, hayrides, inflatables, and free pumpkin patch. (MAP)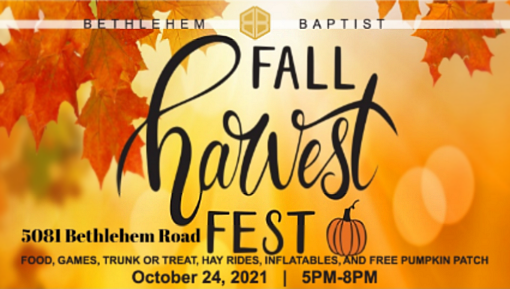 October 24: Springfield – Tent Or Treats= at Travis Price Park from 4pm – 6pm
Candy, inflatables, & games. Sponsored by Springfield Baptist Church and partnered with Springfield Parks & recreation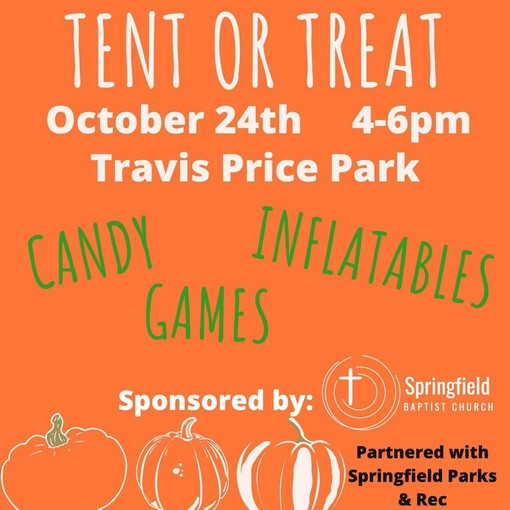 Wed. October 27: In Springfield – Classic Tin Cruise-In Trunk or Treat from 6-8PM
Held at 2008 Memorial Blvd, Springfield, TN, Between the Hardees and Burger King.
Classic car cruise-in for Springfield and the surrounding communities coming together, sharing and talking cars, trucks and bikes. Family Fun!
*Bring lots of candy!
Any questions please call Shelby Horner at 615-336-2257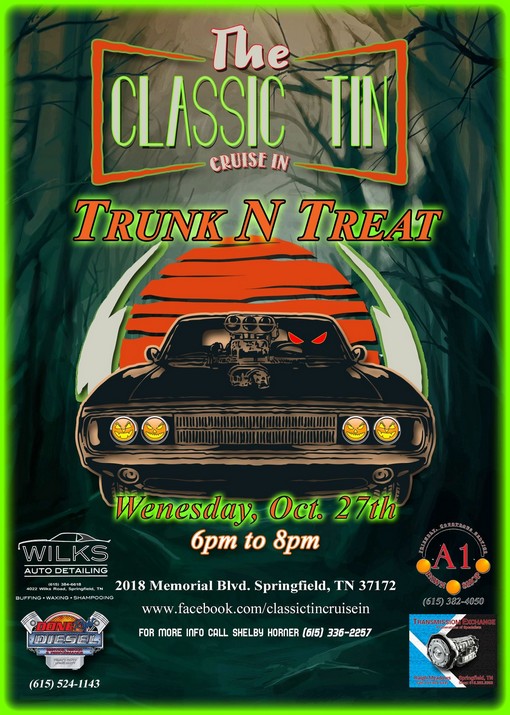 October 28: 16th Annual White House, TN Trail of Treats
6 PM – 8 PM – 508 Tyree Springs Rd, White House, TN 
The Trail of Treats will begin at the Tyree Springs Trailhead, which is located at White House High School, and will continue to North Palmers Chapel Road. The event will consist of booths setting up alongside the Greenway to give candy or treats to kids.
The City of White House extends to you the opportunity to reserve a 10' x 25' booth space. There is a $10.00 registration fee. For event guidelines and booth registration, click here.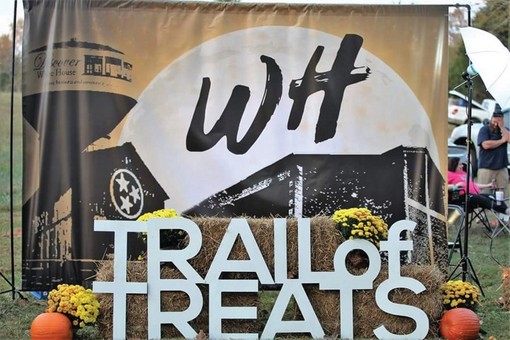 October 29th: RC Senior Center Chili On The Square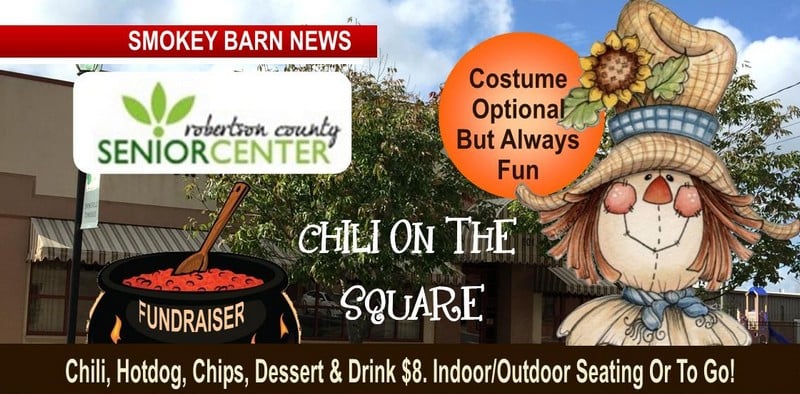 The Robertson County senior center will be holding their annual chili on the Square fundraiser Friday, October 29 from 11 AM to 2 PM.
The senior center is located at 601 Locust St. in Springfield Tennessee
For just $8 you can get a bowl of chili, hotdog, corn chips, dessert and drink! The fundraiser is open to the community and proceeds raised for day to day operations for the center.
Outdoor or indoor seating choices are available.  (Covid friendly) served in to-go boxes.
 *Costume/dress optional but always fun!
Check out all the fun activities planned this month in our October Newsletter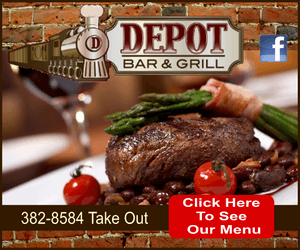 The City Of Adams to Hold First Annual Fall Festival October 29-30 2021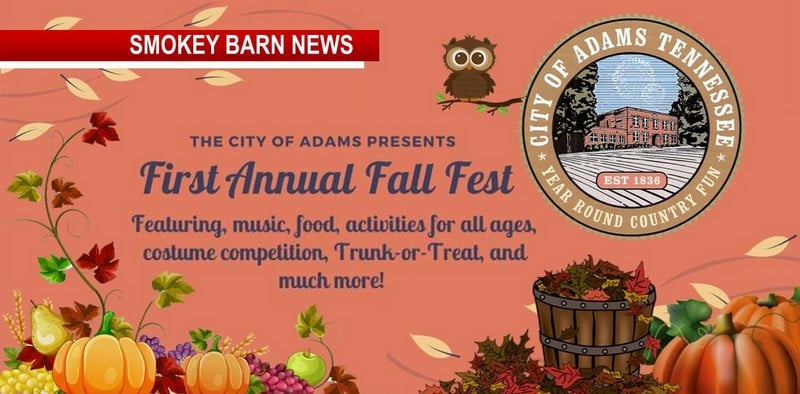 The City of Adams, Tennessee is hosting their First Annual Fall Fest and would love to see everyone there.
The fall festival is set for October 29, 2021 from noon to 9 PM & October 30, 2021 from 10 AM to 9 PM at the Bell School and Omer gene Brooksher Pavilion and will feature music, food, activities for all ages, costume competition, trunk or treat, and much more! READ MORE…

October 30: White house Wheels of White House car meet AT 6 PM – 9 PM
Trunk Or Treat, Car Decoration Contest, Prizes & More!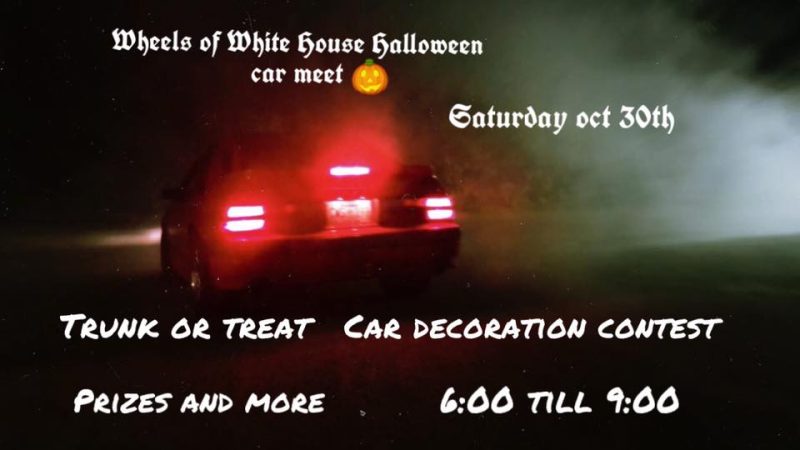 We are having a car meet/ Trunk or treat in the White House park parking lot in the back of the park so we don't bother anyone have the cops called. NO BURN OUTS we are trying to have a family event and have fun keep it peaceful so we can do more events like this. (Event by Hayden Hardy)

Greenbrier Halloween Bash 2021 October 30th Featuring Hayrides, Trunk or Treat, S'mores & Fire Pit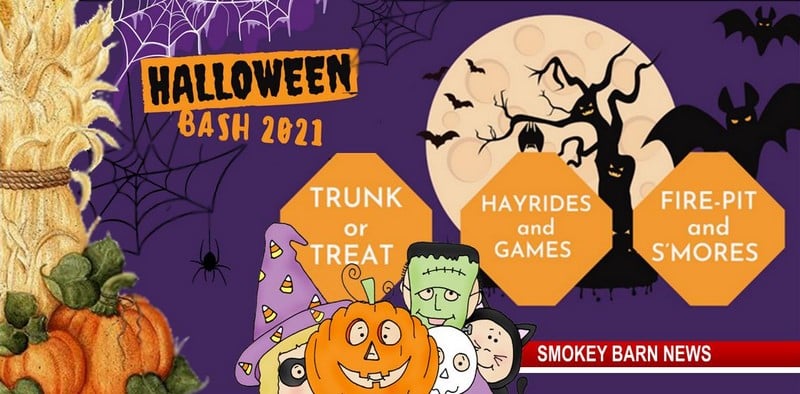 The Greenbrier Halloween Bash 2021 is back this year, just in a different location. This year it will be at Bethel Baptist church off Bethel Rd, according to organizer Tommy Stratton.
"They were so gracious enough to let us have it there. Amazing people. So with all that being. said, would love for it to be Robertson county's largest trunk or treat ever. So we need all the cars we can get. Bring a car and lots of candy for the children. Expecting 2000 or more kids. READ MORE

"We're A Go" Payne Chevrolet's Trucks & Treats Is A Go-Oct 30th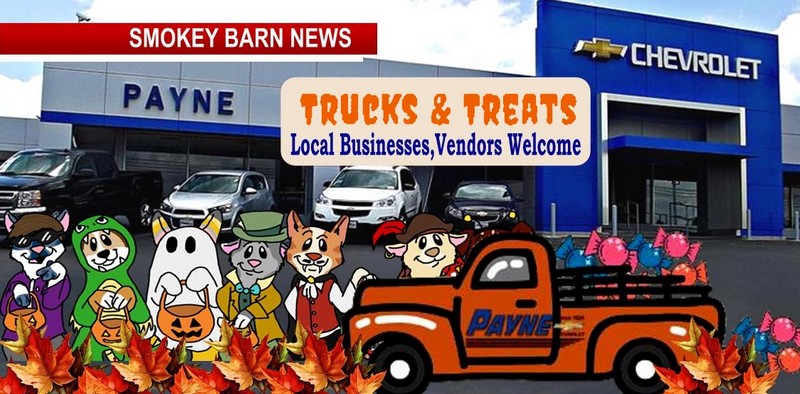 Payne Chevrolet's Trucks & Treats is back! After being unable to have our annual Halloween Trucks & Treats event last year, we're bringing it back again this year at the lot!
WHEN: SATURDAY, OCTOBER 30, 2021 AT 5 PM
Bring your kids out to trick-or-treat in a safe environment surrounded by local community vendors. READ MORE…

October 30: Annual Trunk or Treat at the Veterans Motorplex Race track during Intermission
The track will be lined with 50 plus High Powered Race cars and the children will be able to walk on the racing surface up to their favorite drivers that will be giving out candy to all the Trick or Treaters.
Get to meet and greet with the drivers, car owners and crew!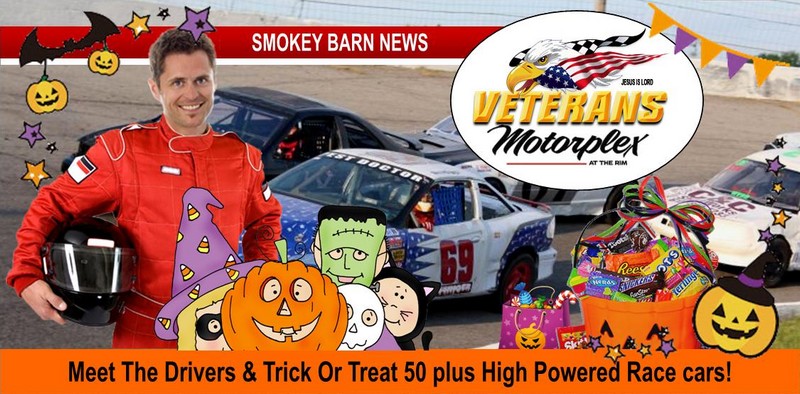 Pits open at Noon
Grandstands Open at 4pm
Racing at 6pm
Pit Pass $35 for all Drivers & Adults. Non Driving Minor child $20
ANYONE UNDER THE AGE OF 18 MUST HAVE A SIGNED AND NOTORIZED MINORS RELEASE TO ENTER PIT AREA… SORRY NO EXCEPTIONS.
WHERE:
6801 Kelly Willis Rd, Greenbrier, TN – Call (615) 643-8725
TICKET INFO:
FAMILY PACK – $30 for 2 Adults and up to 6 minor children! OR $12 for adults; $10 for seniors (62+), military and students 13-17; $5 for youth 6-12; 5 and under are free $35 for the pits.
Great Concessions, Big Wheels Races, Kids Zone and FREE PARKING!
Everyone can get great souvenir items as well as photos and videos of the racing action at the Souvenir Alley Souvenir Stand!
Follow the Track on FaceBook for info on racers, divisions, winners, photos, action-packed videos and announcements of upcoming summer events!
A fun safe time for all!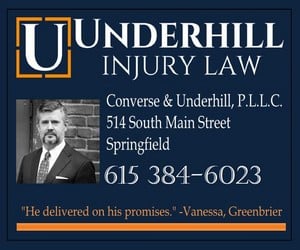 October 30: Ridgetop – Halloween In The Park
Come out and join us on the 30th!! Prizes will be awarded for best kids costume (newborn – 5th grade) as well as best themed trunk /costume. Participants needed for the trunk or treat portion, so please let us know if you want to be a part. Message us on our Facebook page. David Wiley loved Halloween, so let's help make this an event he would be proud of!
And if you can't set up, but want to donate some candy, please let us know or you can drop it by City Hall during their normal business hours.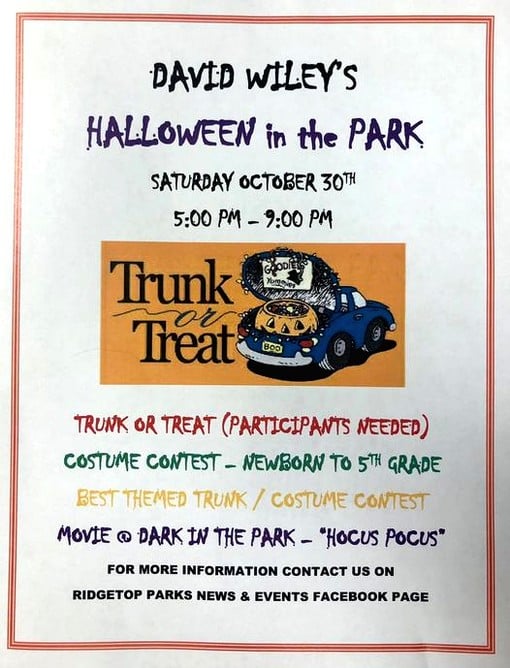 October 30: PORTLAND, TN Trick or Treat Saturday, October 30, 2021 Richland Park – 321 Portland Blvd. – 4:00PM – 6:00PM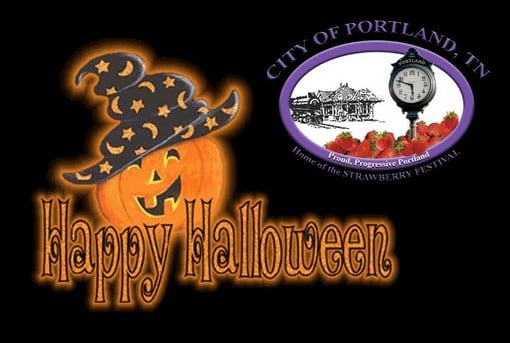 Vendors will be provided an area to hand out treats and may supplement their site with a tent or other decorations. The vendor whose staff displays the best costumes at their site will receive a free shelter rental for the business or organization.
For a vendor registration form, click here

Sunday, October 31:  Calvary Baptist (Indoors) Trunk Or Treat from 6-7:30pm

Bring your Children to safely Trunk or Treat in our Gym.
Free Hot Cocoa! Always an exciting time. Hope to see you there!!
Calvary Baptist Church: 2806 Hwy 41S Greenbrier, TN 37073
(615) 643-7737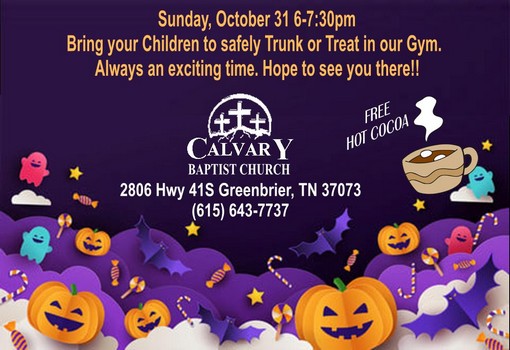 November 6: The Grove Church's Chili Supper and Cornhole Tournament
The Grove Church's Chili Supper and Cornhole Tournament on Saturday November 6th, from 5pm to 7pm. This event will take place at The Grove Church 2122 Tom Austin Hwy Greenbrier, TN 37073.
There will be family activities: hayrides, games, food, and prizes.
We will have an optional Chili Contest for those that enter during registration.
Questions? Call 615-382-1522 during office hours or email [email protected]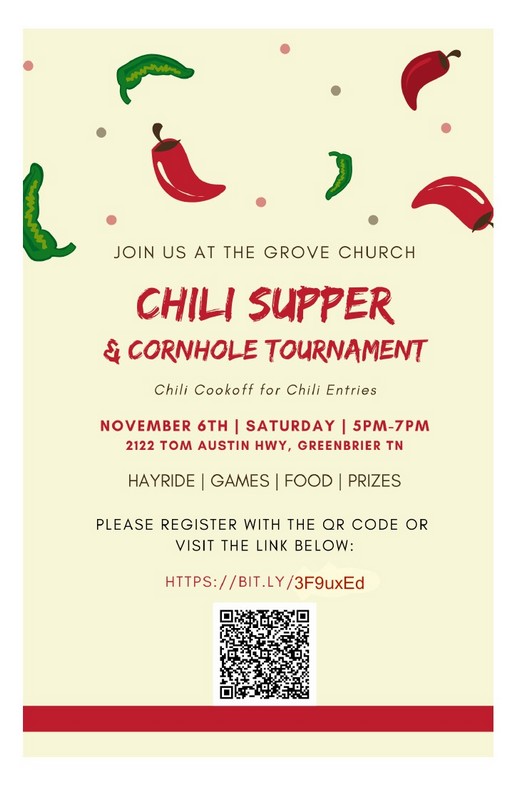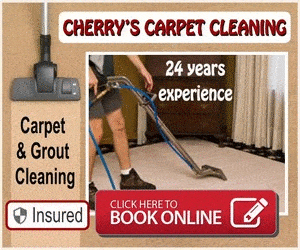 November 6: SHOW & SHINE by Springfield High School Baseball
From  9 AM – 12:30 PM: 5240 Highway 76 E, Springfield, TN
Bring your classic cars to compete for an award. First 20 registered cars also gets a free T-shirt. We will also have door prizes for registered entries. $20 first car, $10 additional cars.
FREE family fun! Come see the beautiful classic cars and enjoy the day with the Springfield High School Baseball Team. Meet your 2022 Yellow Jackets and show them your support for a wonderful season ahead. Enjoy local food vendors.
*Contact Chris Hollingsworth at (615) 992-8020 or [email protected] for questions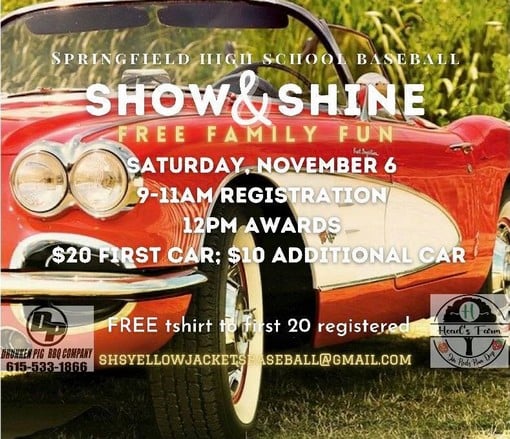 Save this page! We will update with more events as they come in.
Got a story? Email your story ideas to our 24/7 news desk; [email protected]

Mobile: To See The Latest Stories or to share this article, scroll below