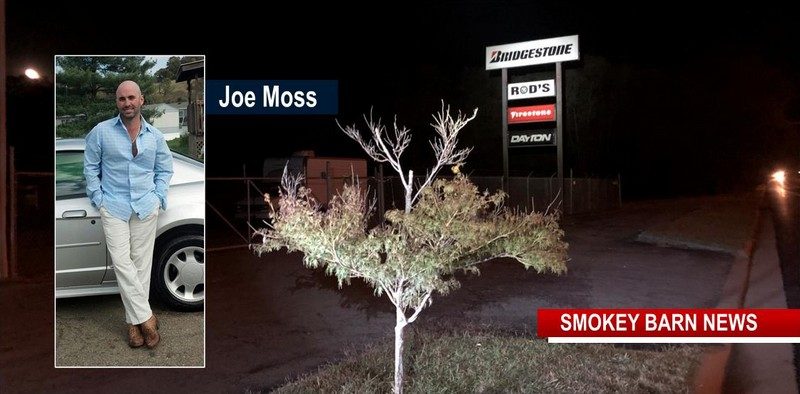 Fatal Pedestrian Hit And Run Case Dismissed Against Springfield Man
SPRINGFIELD TENNESSEE: (smokey Barn News) A lonely tree planted in front of Rod's Tire in Springfield still grows almost five years after it was planted in the memory of a man that lost his life there.
On December 30th of 2014, Joseph Moss, 37 of Springfield, TN was found dead on the side of the road.  Springfield Police Detectives concluded that Moss had been struck by a passing vehicle.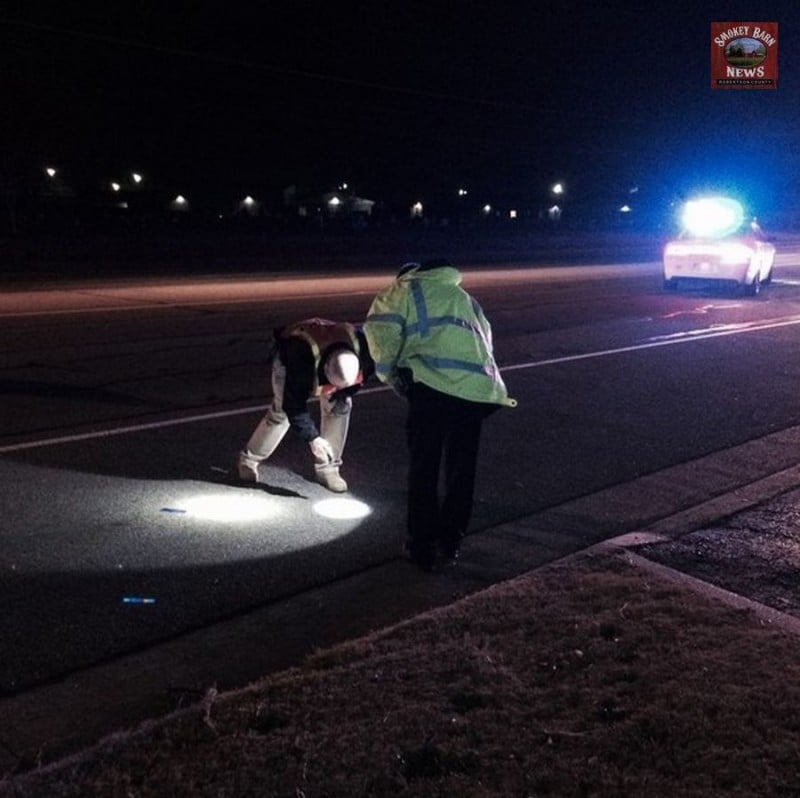 The accident occurred on Memorial Blvd directly in front of Rod's Tire & Automotive Service Center.
MAP
.
After a year-long investigation, Springfield Police identified Glenn Gainous, 40, of Springfield as a suspect in connection with the case.
On March 22, 2016, Gainous was charged with "Leaving the Scene of an Accident with a Death."
Move forward to a hearing that was held last week (October 14th, 2019) in which the prosecution and defense presented information to Circuit Court Judge Jill Bartee. After the information was presented,  Bartee dismissed the case against Gainous, citing a lack of evidence, according to Robertson County Assistant D.A. Jason White.
The D.A. added that if new evidence is uncovered further charges could be brought.
After talking to the Robertson County D.A.'s office and officials with the Springfield Police department, the case remains open and the pursuit for closure continues.
BACK STORY:
Reported Tuesday December 30, 2014
Police Seek Driver After Hit And Run Fatality In Springfield
SPRINGFIELD TENNESSEE: (Smokey Barn News) – A pedestrian that was struck and killed by a vehicle on Memorial Blvd directly in front of Rod's Tire & Automotive Service Center located at 4002 Memorial Blvd has been identified.
The victim was not carrying any identification but Springfield police were able to identify him as Joseph Moss, 37 of Springfield, TN.
The call came in to 911 around 5:15 PM on Tuesday evening. Police called in their special crime scene unit to investigate the incident.
Springfield Police are leading the investigation and they stayed at the scene for several hours in the frigid temperatures as investigators went over every detail and piece of evidence. Rod's Tire was a lifesaver for police and emergency personnel by offering a place to warm up for detectives.
All northbound lanes of Memorial Blvd were closed while officials conducted their investigation.
According to other witnesses, the vehicle that left the scene is described to be a white full-sized Chevrolet pickup truck or a white extended cab mid-90's model S-10 with a sliding rear window and damage to the front passenger side. There should be damage to the fender or hood area as well as a missing blinker assembly.
On Monday, January 5th Springfield revised their description of the vehicle to a white, full-sized Chevy Pick Up Truck, possibly mid-90s or possibly 2005 model. There would likely be damage to the front fender or hood and a blinker assembly on the passenger side…
If you have any information concerning this incident please contact Springfield Police at 615-384-8422
Responding to the scene was Springfield Police, Robertson County EMS, and the Springfield Fire department.
"Joe Moss was one of the most good-hearted people you would ever meet, according to Long time friend, Jennifer Woody. "There was not one kid that didn't love him, and he loved kids, he didn't have any children but I think that's what he always wanted. My children cried when they heard about his passing.
"He loved the Raiders, the Lakers and the Dodgers, Joe was a sports fanatic. There have been so many Sundays and Saturdays at our house just watching ball, that's what he loved to do.
"Everybody that knew Joe Moss loved him, being with Joe Moss was kind of like being with the mayor, there's wasn't anybody that he didn't know. To know him was to love him," Jennifer said.
According to Jennifer Woody, Joe Moss went to Springfield High and his mother Donna Joe Moss was a teacher there too.
Joe and his mother were both runners and Jennifer Woody tells us Donna Joe ran in the Boston Marathon. "Joe may have been running last night, he ran because he liked to do it," Woody said.
Funeral services were conducted Friday, January 2, 2015 at 1:00 PM in the Oakhurst Chapel of Robertson County Funeral Home. Interment followed at Elmwood Cemetery.
Mr. Moss was born April 24, 1977 in Davidson County. He was a member of 1st Baptist Church in Greenbrier and worked in pipeline construction.
Reported Friday February 13, 2015
Vigil Held To Remember Hit & Run Victim:
The Message; "Don't Forget Joe Moss"
(HD VIDEO)
GREENBRIER TENNESSEE: (Smokey Barn News) – A Candlelight Vigil was held for Joe Moss Friday evening February 13, 2015 at the First Baptist Church of Greenbrier. Joe was killed in a hit and run driver in Springfield and Police are still looking for suspects. The message tonight, please don't forget Joe.
Smokey Barn News (Advertisement)
Smokey Barn News (Advertisement)
We bring you ALL the News in and surrounding Robertson County, Tennessee.