Four Injured In Head-On Rollover Crash In White House
UPDATED
WHITE HOUSE TENNESSEE: (Smokey Barn News) – A head-on rollover crash in White House sent four people to area hospitals after police say a vehicle fled while the occupants tossed a firearm out the window during an attempted traffic stop.
According to Millersville Police Chief Dustin Carr, preliminarily, the incident started on Bethel Rd in Millersville when a Millersville officer spotted a vehicle committing a traffic violation. The tag on the vehicle came back expired and to a different color vehicle. The officer initiated a traffic stop but the vehicle didn't stop.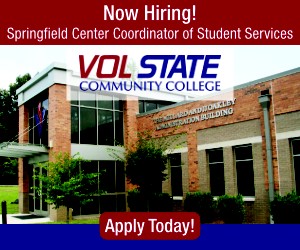 The pursuit was initially low speed but then increased as the occupants threw something out the window, Carr said. That item later turned out to be a firearm. Seconds later the vehicle veered into oncoming traffic and impacted another vehicle head-on. In total, four people have been transported to area hospitals.
If you are traveling in the area, expect Hwy 31W to be congested for several hours.
This is a developing story, as soon as more information becomes available we will bring it to you.
UPDATE: Millersville Police Release Statment Regarding Incident
On Sunday, June 5th, 2022, around 5:46 PM Officer Lassiter with the Millersville Police Department observed a silver Honda CRV near the intersection of Bethel Road and Louisville Highway with a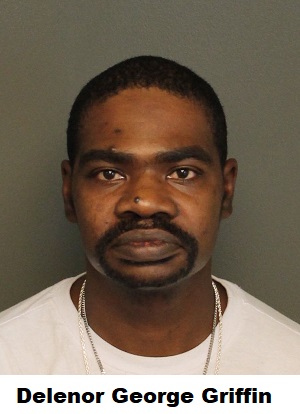 registration violation. The vehicle, occupied by Suspects: 40-year-old Delenor George Griffin, and 34-year-old Misty Alderidge, begin traveling north on Louisville highway. Officer Lassiter initiated his emergency equipment and attempted a traffic stop with the vehicle. The Honda began slowing down and pulled to the right shoulder of the roadway but never came to a complete stop.
The vehicle then continued northbound on Louisville Highway towards White House at speeds of approximately 47 mph. Officer Lassiter requested additional units to respond to his location. At approximately 5:49 PM a 22-caliber pistol was discharged and thrown from the Honda CRV. Speeds began to increase and reached between approximately 80 mph and 90 mph.
At approximately 5:50 pm, the Honda CRV was approaching Marlin Road in White House when the vehicle swerved into the southbound lane hitting a Hyundai Accent head-on. The Honda then flipped and ended up in a grassy area adjacent to Louisville Highway. The Hyundai Accent was Occupied by a husband and wife from Millersville Tennessee. All four individuals involved in the vehicle accident were transported to Skyline Medical Center.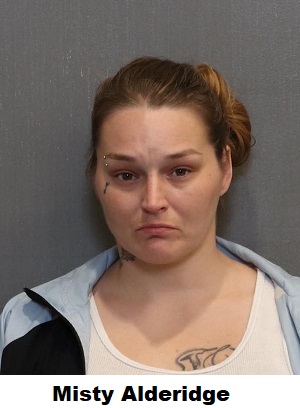 Law Enforcement was able to recover the pistol from the location where it was thrown from the vehicle. The driver of the Honda CRV has been identified as Delenor Griffin. The passenger of the Honda CRV has been identified as Misty Aldreridge. Both Griffin and Alderidge are convicted felons with extensive criminal histories.
Griffin has been released from Skyline Medical Center and is currently being booked into the Sumner County Jail. Griffin is being charged with Felony Evading, Vehicular Assault (X2), and Reckless Endangerment (X2).
According to Skyline Medical Center, Misty Aldreridge is currently in critical condition. Millersville Police are currently obtaining warrants on Aldreridge for Unlawful Carrying or Possession of a Weapon and Criminal Impersonation.
According to Skyline Medical Center, the driver of the Hyundai Accent is in stable condition and the passenger of the Hyundai Accent is currently in critical condition.
White House Police Department, Tennessee Highway Patrol, White House Fire Department, Millersville Fire Department, Robertson County EMS, Sumner County EMS, and Robertson County EMA all assisted with the incident.
Refresh this page for updates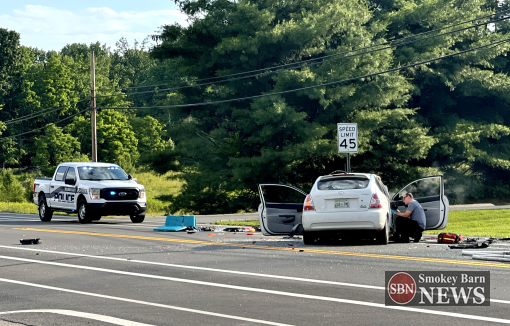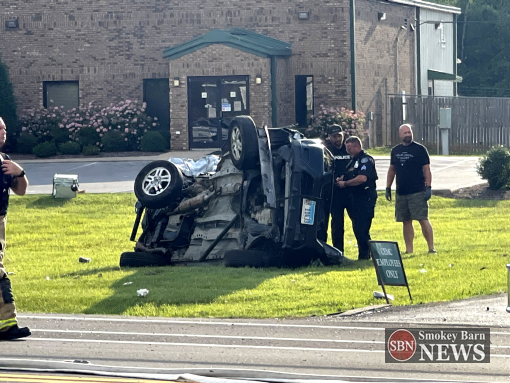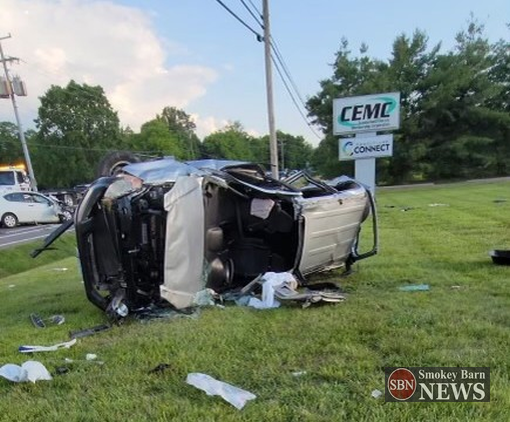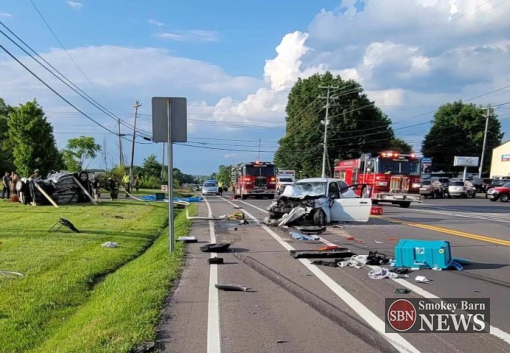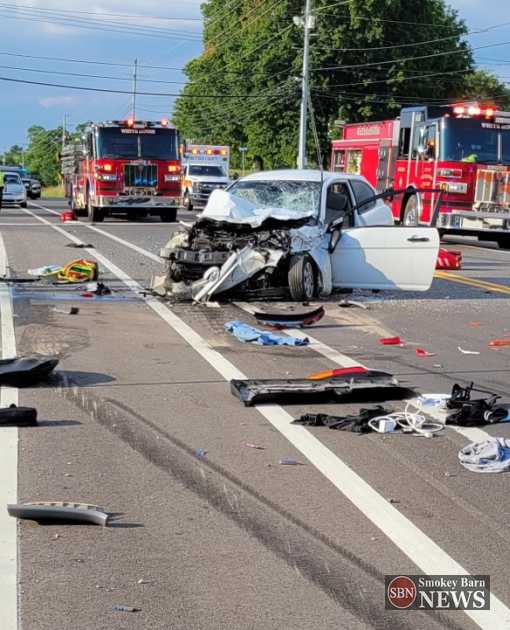 Mobile: To See The Latest Stories or to share this article, scroll below