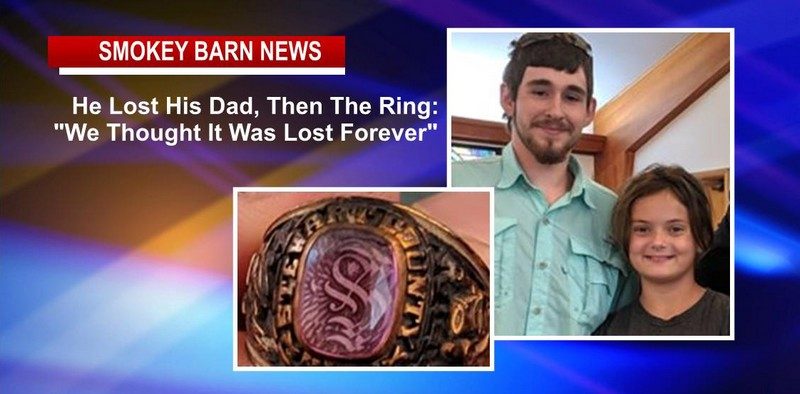 He Lost His Dad, Then The Ring: "We Thought It Was Lost Forever"
RIDGETOP TENNESSEE: (Smokey Barn News) – If properly classified, this would be a "never give up story" or perhaps it's a "story of kindness." You be the judge.
We're going to let the Stamper family tell the tale..
"This is a story you don't hear of too often. My daughter MacKenzie, 10,  was at church playing in the creek (First Baptist Church Ridgetop) when she saw something that caught her eye. She bent down to carefully remove the rock and found a class ring. She ran inside and showed her father and pastor. They began to ask around to see if the ring had belonged to someone. One of the ladies saw the ring and couldn't believe what she saw. The ring had been lost for 9 years!
"Nine years earlier, a young boy, Zack Stafford, was playing by the creek with his father's class ring around his neck. The young boy lost his father, Brian Stafford, to a massive heart attack earlier. He wore the ring around his neck for comfort and to remember the legacy of his father. That night the ring fell off into the creek. They drained the creek to search for the ring but it was never recovered. His mom, Joyce Stafford, had given up hope that the ring would be found. Many people from the church searched with a metal detector and still couldn't find the ring. Many years pass by, and the creek went through improvements, rock added and several floods.
"Last month, my little girl went about her morning routine before church. She slipped her shoes off to catch whatever she could get her little fingers on in the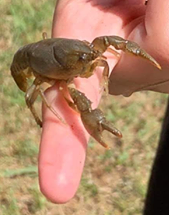 creek. She has been known to catch crawdads, frogs, and turtles and plop them down on my lap before church. However, this time she found a ring that was glistening from the sun's reflection. After nine years of searching for a ring that was deemed lost, it had been found.
"Many tears were shed that morning at church when the young man and the ring were reunited. Now a young man and his mother remember the legacy of a man they loved and cherished so much."
– Maggie Poole Stamper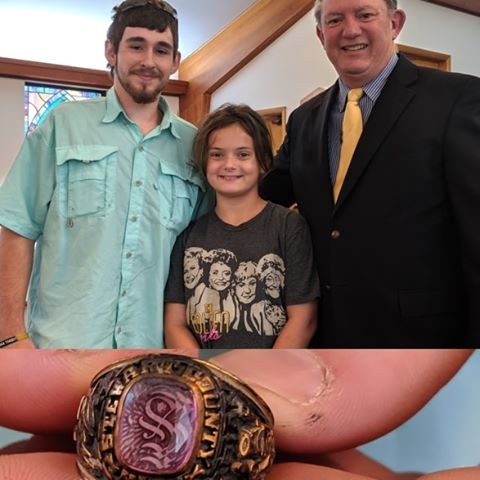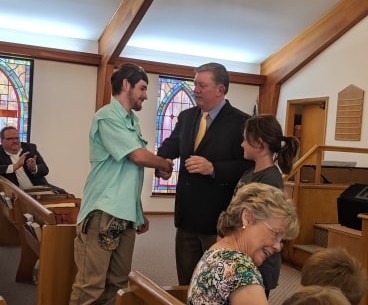 Smokey Barn News (Advertisement)
Smokey Barn News (Advertisement)


We bring you ALL the News in and surrounding Robertson County, Tennessee.