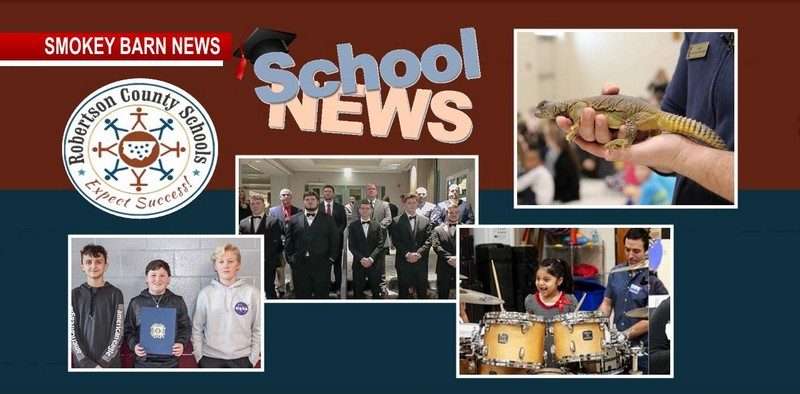 In School News: Academic, Music, Football Achievements Across The County (3/11/19)
ROBERTSON COUNTY TENNESSEE: (Smokey Barn News)
VFW 2120 Awards East Robertson Middle School Essay Participants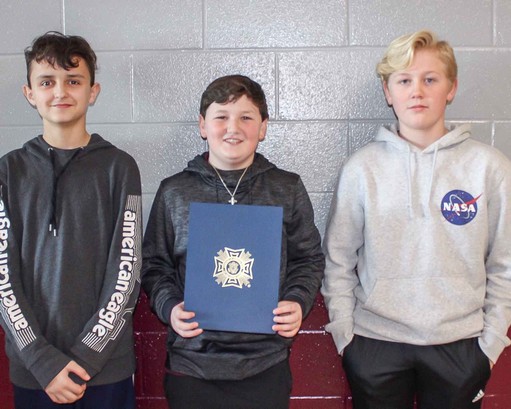 The Robertson County VFW Post 2120 hosted its annual Patriot Pen essay contest last fall with a deadline of October 31, 2018. "Why I Honor the American Flag" was the essay topic; and thirty East Robertson Middle School students submitted entries.
Members from VFW Post 2120 recognized the following students in a ceremony held in the school auditorium on January 23, 2019: Kaitlyn Blair, Kamryn Bobinger, Brooklyn Brown, Bryce Corbin, Ryan Dawdy, Jaxon Day, Katie Denney, Kayla Evans, Zac Farmer, Emily Gibson, Nathan Gibbs, Hayden Gillihan, Elizabeth Hooper, David Hunt, Darby Inman, Valerie Jones, Nick Marlin, Carson Melton, Travis Morris, Sara Newberry, Tad Patterson, Wyatt Pearson, Jaxson Rooney, Haley Seay, Tuff Slate, Ty Slate, Conner Sneed, Matthew Swearingen, Dylan Thomson, Hayden Wiktorek, Noah Williams, Aaliyah Zemba. Each participant was given a patriotic coin holder and ink pen.
All East Robertson Middle School essay winners received a certificate and medal. Monetary awards were a $100 check for first place, Carson Melton; $75 check for second place, Matthew Swearingen; and $50 check for third place, Nick Marlin. Winning essays are forwarded to the district, state, and national levels. National winners are honored at the VFW 2019 Legislative Conference in March 2019. Scholarship opportunities are available for grades 9-12 each year, and students in grades 6-12 are encouraged to enter the future annual VFW essay contests.

Smokey Barn News (Advertisement)

Krisle Elementary Scholars Enjoy Unique STEM-Focused Learning Module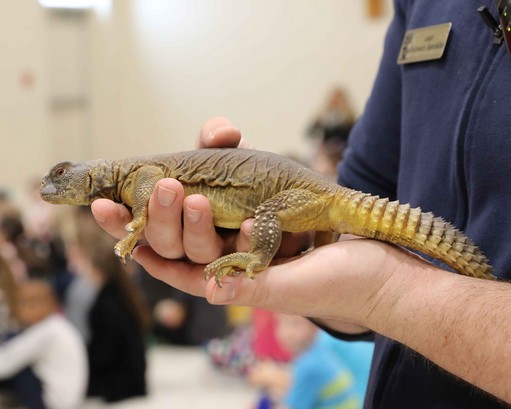 Krisle Elementary School second grade students recently enjoyed a unique and exciting learning experience as a result of a new position one of their teachers enjoys.
In the fall of 2018, KES teacher, Shelby Johnson, was accepted into a statewide cohort of educators to promote STEM (Science, Technology, Engineering, and Math) within her school. STEM experiences promote inquiry learning, encourage problem solving, and challenge students to think critically. Ms. Johnson is a member of the Tennessee STEM Innovation Network (TSIN) Rural STEM Collaborative Program. As one of forty-three educators in this statewide program, she developed a STEM initiative for all second grade scholars at KES.
Johnson implemented a project-based learning unit for her initiative during the month of February, which focused on habitats and animal adaptations. Second grade KES teachers used complex and informative texts throughout the unit; focusing on specific habitats and animal adaptations in order to survive in a particular habitat environment. Scholars were assigned an animal and challenged to describe how it could adapt to a new habitat for a two-week visit. They concluded by presenting their findings orally and in writing, along with creating a habitat diorama showcasing those findings visually.
Projects included explaining how the following animals could adapt to a new habitat for a two-week visit:
-Camel to the arctic
-A frog from tropical rainforest to the grassland
-A lizard from the woodland traveling to the desert
-Wetland turtle to the ocean/marine habitat
-Arctic fox to the woodland forest
Special outside STEM speakers came to KES and spoke to scholars to further assist in their learning even more about habitats, animal needs, and animal adaptations.
Additionally, the Nashville Zoo visited on February 11, and brought five animals to show scholars. Each animal was from a different habitat and possessed several adaptations to help them survive in their particular environment. Animals included a chinchilla, an owl, a lizard, a gopher tortoise, and a sloth.
On February 12, Johnson's class Skyped with a scientist, Dr. Travis Hagey: an animal biologist from Mississippi. Hagey researches specifically how animals adapt to their surroundings, and presented information to scholars helping them to understand many unique examples.
A veterinarian tech from the Robertson County Animal Clinic, visited scholars on February 13. During her visit she shared methods she utilizes to cares for animals each day and provided instruction about pet care and specific adaptations.
All speakers explained to scholars, how they use all aspects of STEM in their careers each day. They also provided information on educational requirements and salary expectations for wildlife related professions. As a result, scholars are now aware of several new STEM career choices available after graduation. KES is very fortunate for the cooperation and participation of these community partners, as they further enriched this STEM instructional unit.
Individually, Johnson's class was able to use virtual reality technology to view the habitats in an immersive experience, further helping them determine what characteristics should be included in their habitat diorama. Scholars worked collaboratively as a group to build a diorama, which proved their animal could adapt to its new habitat for two weeks.
As an ending to the STEM PBL (project-based learning) unit, KES hosted a Second Grade STEM Showcase. This special event was held on Thursday, February 28. Family members and friends were invited, on this evening, to hear students perform a musical performance featuring habitat songs. Then they were able to visit the school gymnasium to both see the scholars' habitat dioramas, and hear them verbally explain how they made their project and how their given animal could adapt to the new habitat. Guests could also scan a QR code using a mobile device to view a video of scholars explaining even more about their project.
Overall, this educational unit was both effective and engaging to the scholars. Their academic vocabulary, scientific knowledge, and STEM career awareness were all deepened and enlarged. Additionally they were challenged to think in abstracts, support that thinking with scientific facts, and work as a collaborative team.
Participating scholars were positive in their response to the project, saying things like:
-"Is this even learning? It is so fun!"
-"When I grow up, I now want to work with animals each day and help them live a healthy life."
-"Let me be clear, I did not like this unit… I absolutely loved it!"
Johnson said that without the support of TSIN and the KES administration she'd not have been able to provide her second-grade scholars with the memorable and meaningful results of this unique learning experience.


District Stand-outs Honored at Football Foundation Banquet
Robertson County was well represented on Wednesday, Feb. 27, at the 53rd Annual National Football Foundation Awards Banquet in Franklin, TN.
The district had 5 Charles W. Hawkins III Scholar-Athlete Award Honorees representing all 5 high schools.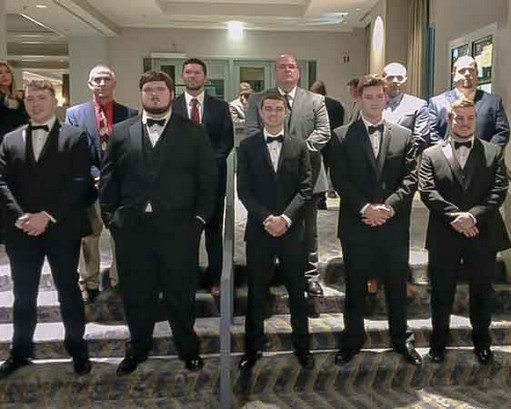 Honorees from RCS are front row left to right –
Braxton Ray Ashabraner – JBHS
Jim Burysek – ERHS
Travis Dale Arms – GHS
Jonathan Riley Glodoski – WH HHS
Benjamin Michael Galluzzi – SHS
Coaches are back row left to right –
Tom Adkins – JBHS
Chad Broadrick – ERHS
John Elmore – GHS
Stetson Dickerson – WH HHS


February was Music Month at Bransford Early Learning Center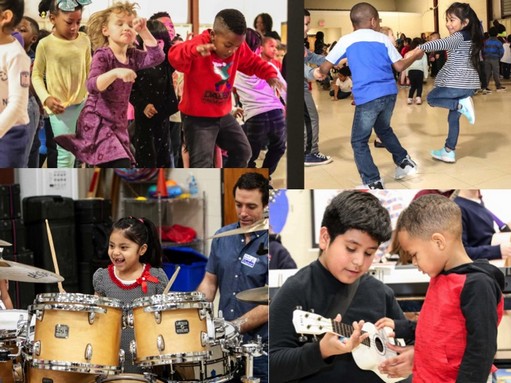 Young budding musicians came to life at Bransford Elementary during the month of February for the school's Fourth Annual Music Appreciation Celebration.
A number of talented people from Robertson County schools, the Robertson County community, and the Greater Nashville area shared their talents for Bransford pre-k and Head Start children.
The celebration began with Cloggers Kyler Willson, Addison Osborne, Ella Lax, Addy Belle Johnson, and Kinsley Willson under the direction of Ty and Abby Jackson from Shalom Dance Studio. High step, tap dancing was displayed by this young group of dancers.
The Nashville Ballet presented the story, "Jump Frog Jump," through dance to go along with a book reading that teachers had provided beforehand. Dancers were dressed in costume and showed various ballet techniques.
Rock band drummer Kevin Jones performed with his drums and demonstrated each type of percussion instrument. Additionally, Jones allowed each child to sit and play the drums on their own.
Local business owner, Hope Borthick, provided several of her talented performers from Shalom Dance Company to share different types of dance for the children. Ballet, jazz, interpretive dance, and some gymnastic skills were beautifully done for the group.
Kalanie Thomas from the Innovation Academy performed several vocal selections to entertain the pre-k students on Feb. 20.
On Feb. 26,Watauga Elementary' s fourth and fifth graders, directed by Linda Messinger, provided a fun, engaging time for BES students. The Watauga students played ukuleles, keyboards, drums, and guitars for the children as well as providing vocal solos and a group sing-a-long. A number of pre-k students were then invited to come up front to play the instruments with the older students as well.
A quartet consisting of Retha and Johnnie Marlin, Daniel McNatt, and Charlotte Gray provided a colorful, smiley-face music staff showing students which of their members sang soprano, alto, tenor, and bass. They sang a four part harmony selection before including the students in the singing of a familiar song "Baby Shark."
DJ Johnny was in the house on February 28, providing movement and music to all genres of music. Children danced and kept the beat to his groovy music more than an hour.
Bransford administrators, teachers, staff members, and students would like to thank everyone who took time out from their busy schedule to share their unique talents. The children will remember you with a song in their heart and a beat in their step.


District Celebrates Read Across America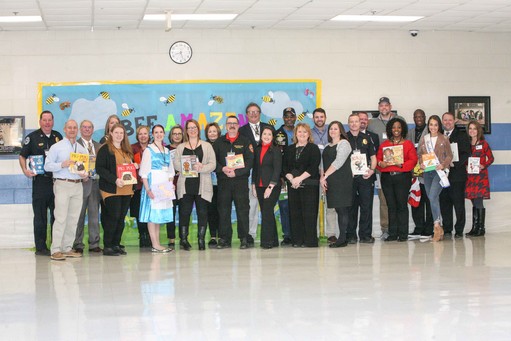 On Monday, Feb. 25, Robert F. Woodall Elementary School hosted 25 community, civic, political, and educational leaders to read to students in celebration of the 22nd annual National Read Across America Week.
Created by the National Education Association in 1997, The Read Across America Day is celebrated each year on the school day that falls closest to the birthday of Dr. Seuss, on March 2.
Schools throughout Robertson County celebrate this day, and the inclusive week, with events, activities, book fairs, and classroom readers held throughout the week.

March Students of the Month for JBES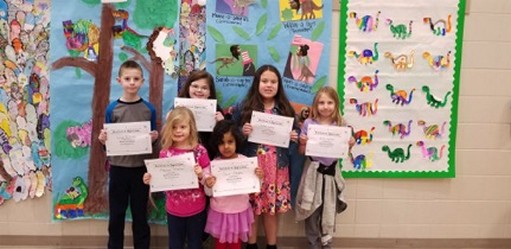 Front Row: L to R: Adalyn Traughber (K), Sarah Nageeb (PreK)
Back Row: L to R: Lucas Christy (5th), Savannah Black (2nd), Olivia Little (3rd), and Holley Wilson (4th)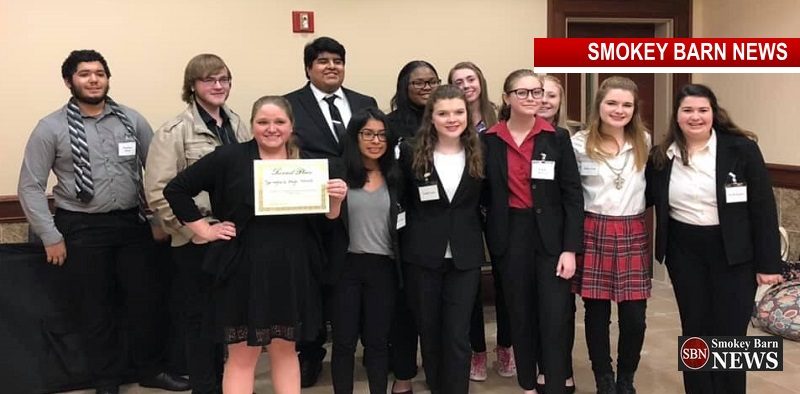 Springfield High School Mock Trial Team Headed To State (Again)
SPRINGFIELD TENNESSEE: (Smokey Barn News) – Moments ago officials with Robertson County Schools announced that the Springfield High School mock trial team has once again been selected to compete at the state level.
Though we don't have the full history of the team, we do know that the team has won the State Mock Trial Championship at least twice in recent years, a remarkable accomplishment.
In 2014 the team clinched the state title for the first time in the school's history (see photo below)  FULL STORY. Then, in 2015, the team did it again (see photo below)  FULL STORY.
Smokey Barn News will follow the team's progress as they go for yet another win in 2019. Be sure to wish the team luck in comments.

Robertson County Schools Voluntary Pre-k Registration (Dates & info)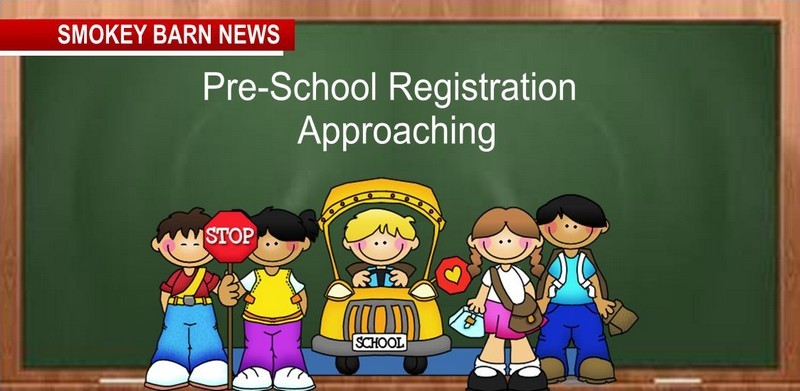 Smokey Barn News (Advertisement)
We bring you ALL the News in and surrounding Robertson County, Tennessee.