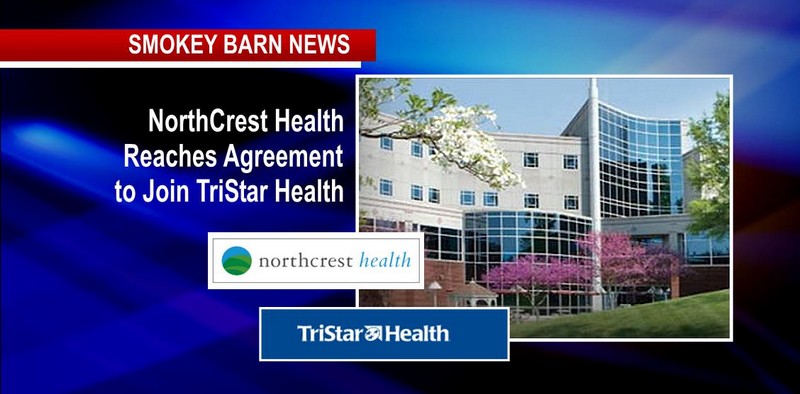 NorthCrest Health Reaches Agreement to Join TriStar Health
A release from NorthCrest Health distributed by Smokey Barn News.
UPDATED: Insurance concerns and Vanderbilt relationship… Read below…
"Agreement ensures access to quality healthcare services in Robertson County, addresses evolving healthcare needs of the community and surrounding area."
SPRINGFIELD TENNESSEE: (Smokey Barn News) – The NorthCrest Health senior leadership and Board of Trustees today announced the organization has reached an agreement to become part of TriStar Health, an affiliate of HCA Healthcare, a leading healthcare provider throughout the United States and U.K. Pending standard regulatory review and approvals, the two organizations will begin the integration process in which NorthCrest Health will become the newest member of TriStar Health through the acquisition.
In November, NorthCrest Health announced the organization had signed a non-binding Letter of Intent with TriStar Health and was progressing through a due diligence period to explore the potential benefit to the community of NorthCrest Health joining the TriStar Health family.
"The last few months have given our leadership team and the Board of Trustees the opportunity to determine if a partnership with TriStar Health will benefit our region for generations to come," said Randy Davis, president and CEO of NorthCrest Health. "As our exploration process progressed, it became clearer that TriStar Health shares our commitment to the Robertson County community. Reaching an agreement to become part of TriStar Health is a promising next step toward an even brighter future for healthcare in our area."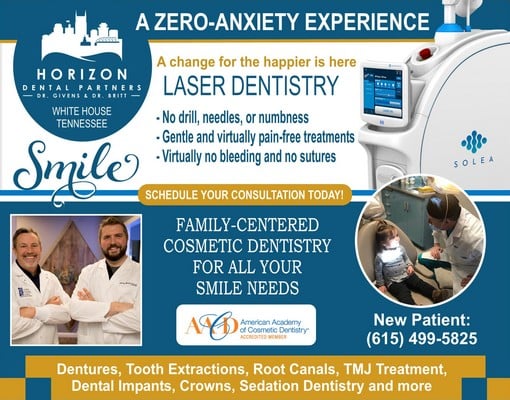 What about our providers and physicians on our medical staff who are affiliated with Vanderbilt or other providers?
Nothing changes today for our providers. We understand the critical role our physicians play in delivering care. As we work through this process, maintaining a strong physician community will be of the utmost importance.
Insurance Concerns…
At this time, NorthCrest Health will continue to accept all the current insurance plans that we do today.  TriStar Health is committed to ensuring that patients seeking care at NorthCrest Health have access to the care they want and need. TriStar Health works closely with employers and every major insurance provider in the region to ensure that patients are covered at its facilities….
During the due diligence process, the NorthCrest Health Board of Trustees made it a priority to ensure that any potential affiliation would meet the growing healthcare needs of the surrounding community. Since November, TriStar Health and HCA Healthcare representatives have visited and met with NorthCrest Health officials to determine specifics and conduct research into each organization to ensure the integration of NorthCrest Health with TriStar Health would be beneficial for NorthCrest Health's patients, physicians, employees, and the community.
"HCA Healthcare and TriStar Health know how important our physicians, nursing team, other providers, and support staff are to everything we do at NorthCrest Health," said Davis. "Becoming part of a learning health system, like TriStar Health, will provide opportunities for our colleagues and physicians and bring additional innovation to our patients in the Robertson County area."
Net proceeds from the transaction will be approximately $14-$16 million and will be used to create a new non-profit foundation specifically focused on supporting programs and initiatives to improve the health and wellness of Robertson County. With this initial endowment, the foundation will help advocate for services addressing local determinants of health in communities served by NorthCrest Health in ways that would not be otherwise possible. The foundation will be overseen by a separate, independent foundation board with representation from community leaders in Robertson County.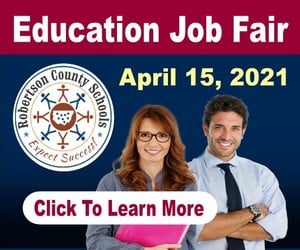 "We are excited to share we have come to an agreement with TriStar Health on how we will become part of their vast healthcare network while continuing to play a vital role in our community," said Amy Gallagher, chairman of the NorthCrest Health Board of Trustees. "The Board is excited to have found a partner that will enhance healthcare in our community while sustaining the services our community members have come to rely on. TriStar Health is also committed to engaging with the communities we serve and are strong proponents of open communication between hospital leadership teams and the local communities that ultimately provides valuable input on strategy and decision making. As part of the TriStar Health family, we will have greater opportunity to build out our capabilities to meet our community's needs well into the future."
As part of TriStar Health, NorthCrest Health will join a comprehensive network giving our patients and their families access to a broader range of healthcare services.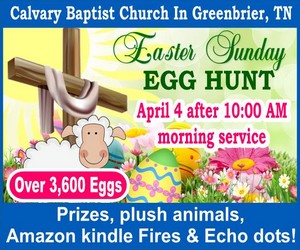 "NorthCrest Health has shown a unique commitment to Robertson County and the surrounding area for decades, and TriStar Health shares that same commitment to the communities we serve," said Mitch Edgeworth, TriStar Health Division President. "Our commitment to the care and improvement of human life can be seen throughout every facet of NorthCrest Health, and we look forward to beginning the integration process and the opportunity to serve this community for generations to come."
Pending standard regulatory review and approvals, NorthCrest Health will begin the integration process with TriStar Health. To learn more, please visit www.northcrest.com
About NorthCrest Health
NorthCrest Health has served Northern Middle Tennessee and Southern Kentucky since 1956. NorthCrest Health consists of teams at NorthCrest Medical Center, NorthCrest medical staff, and NorthCrest Physician Services. NorthCrest Medical Center, located in Springfield, TN is a 109-bed not-for-profit acute care hospital. NorthCrest Physician Services is home to a collaborative team of physician specialists serving the area in a variety of locations. The purpose of NorthCrest Health is to connect our community with quality health education, resources, and providers in the mission to foster better health.
About TriStar Health
TriStar Health is the largest and most comprehensive healthcare provider in Middle Tennessee, comprised of ten hospitals, 21 imaging centers, 110 physician offices, four freestanding ERs, six outpatient surgery centers, 15 CareNow® Urgent Care centers and nine medical parks. TriStar Health provides the latest in clinical technology and innovative procedures, while delivering the highest quality care. The TriStar Health network had over 2.2 million encounters last year, including 459,988 ER visits, 60,927 inpatient admissions and 7,087 babies delivered and provides $132 million annually in uncompensated care. The network is supported by over 1,400 physicians and 10,000 employees – including more than 4,000 nurses – who, above all else, are committed to the care and improvement of human life. TriStar Health is an affiliate of HCA Healthcare, one of the nation's leading providers of healthcare services. Learn more at TriStarHealth.com
Mobile: To See The Latest Stories or to share this article, scroll below