Police Investigate Four Vehicle Rollover Crash In Springfield Tuesday
One of two rollover crashes Tuesday
SPRINGFIELD TENNESSEE: (Smokey Barn News) – A four-vehicle rollover crash in Springfield sent one person to the hospital Tuesday afternoon.
According to accident investigators with the Springfield Police Department, a Chevy SUV, traveling South on Memorial Blvd, lightly brushed a Camaro that was pointed South in the left turn lane at Mooreland Dr. MAP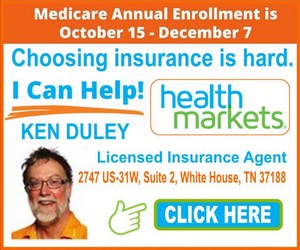 Officials say, after making contact with the Camaro, the SUV continued into the intersection where it was t-boned by the Ram 15o owned by Autoglass Fitters. The impact pushed the SUV sideways causing it to tip over and roll into a Subaru that was preparing to turn right from the parking lot in front of Papa John's Pizza.
There were three occupants in the SUV and one occupant in each of the other three vehicles. Everyone was ok except for the driver of the AutoGlass vehicle. According to witnesses at the scene, the driver was in shock. Christy Albright, a former ER Nurse with 15 years of experience that currently works at NorthCrest Medical Center and a physician that just happened to nearby rushed to offer driver aid.
Albright said the driver was in shock and seemed disoriented.  Albright was concerned that the driver may have had a neck fracture, so with the help of some Good Samaritans, she stabilized the driver's neck until paramedics arrived. While Albright was tending to the driver, her brother Josh Mooneyhan assisted the occupants in the SUV. At one point Mooneyhan offered his shirt to shield the driver from the hot pavement.
The driver was transferred to NorthCrest Medical Center in Springfield.
We have reached out to Springfield Police, Robertson County EMS and  Autoglass Fitters for an update on the condition of the driver but no updates were available. As soon as more information becomes available we will bring it to you.
Robertson County EMS and EMA, as well as Springfield Police and the Springfield Fire Department all, responded to the scene.
Robertson County is experiencing an increase in Rollover crashes in recent weeks, in fact, this is the second rollover crash today alone. The second rollover crash occurred around 6 pm Tuesday. Look for that report shortly. For more information on other recent crashes see links below.
One Hospitalized In Three Vehicle Rollover Crash In Springfield
Two More Rollover Crashes In Springfield Thursday
Springfield Woman OK After Rollover Crash On Owens Chapel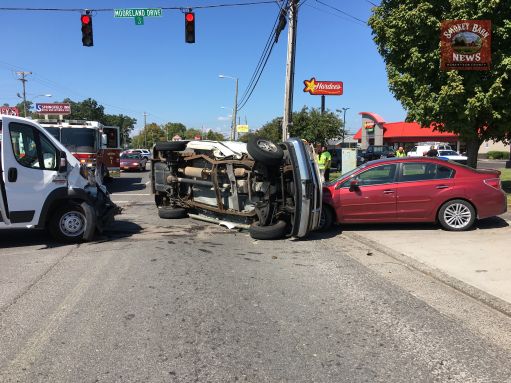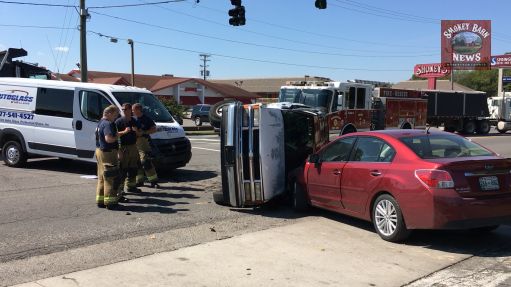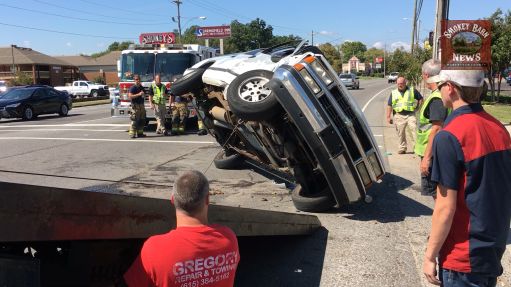 Smokey Barn News (Sponsor/Advertisement)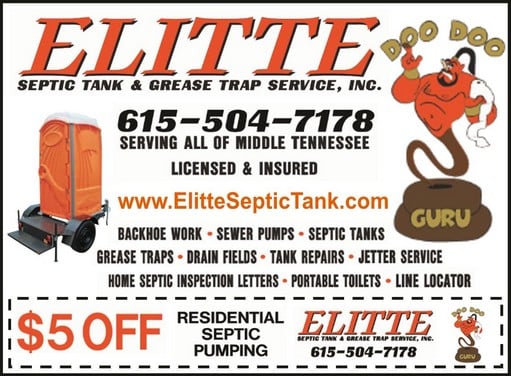 We bring you ALL the News in and surrounding Robertson County, Tennessee.