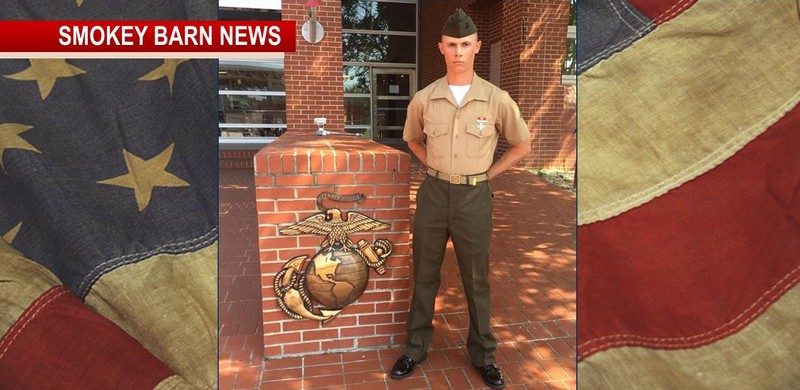 Robertson County: Meet Brandon Gardner, Private First Class
GREENBRIER TENNESSEE: (Smokey Barn News) – If pride had a name it would be Carmen Porter.  Mrs Porter contacted Smokey Barn News last week, she wanted to know if her son, Brandon Gardner, graduating early From Greenbrier High School to become a Marine was news, she was very very proud. We said, "Sure."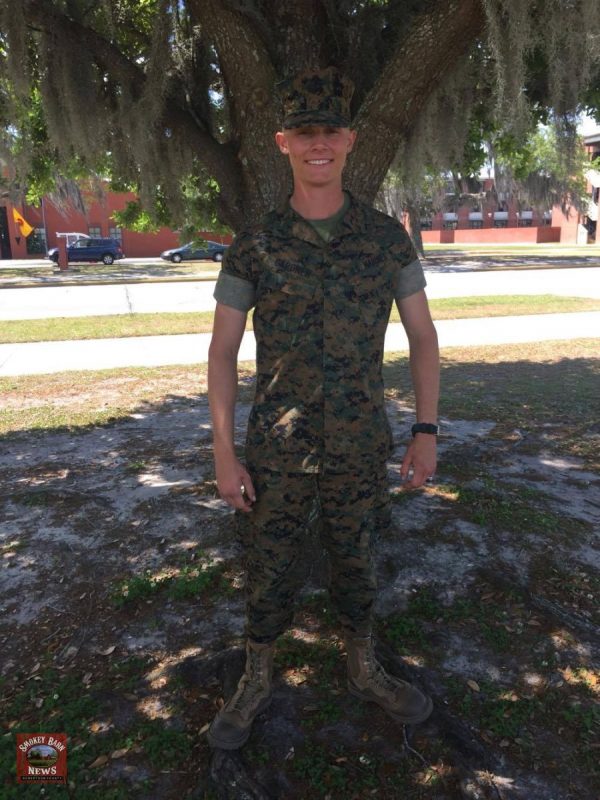 Here's the 411: 18 year old Brandon Gardner graduated from Greenbrier High School on January 8, 2016 and on January 24, he left for Marine Boot Camp. Yesterday, April 22, 2016, PFC (Private First Class) Brandon Gardner Graduated Boot Camp and achieved his goal of becoming a United States Marine as a Squad Leader.
Brandon signed up the day after his 18th birthday, October 5th 2015 because (as he put it) "I love my country sir."  During Boot Camp Brandon was part of Echo Company second Battalion Platoon 2026.
Boot Camp lasted 13 weeks and by the sound of it, Brandon will never forget it. We asked Brandon to tell us about his worst and best day in Boot Camp.
"My worst day? Basic Warrior Training, we had to do a Combat Endurance Course. What it was, is to simulate a combat situation, setting up securities and patrolling the area while overcoming certain obstacles.
"I was First Squad Leader for my platoon, they tend to mess with the squad leaders since you are in a leadership position. They want to see where you stand on your morals and strength.
During that training exercise Brandon had to carry another soldier about a half a mile.
"I had to buddy-drag and fireman-carry him through mud and sand while they have bombs going off and machine-gun fire played through speakers for realism.
"They throw smoke grenades at you, I got caught in barbed wire pulling my buddy, I was coughing with snot coming out of my nose and my eyes were burning, I was hurting, couldn't breathe, my back was hurting. Every step was just really painful, that was probably the most excruciating experience I ever went through in my life."
The best day….
"My best day, man that's hard, probably the riffle range. We were 500 yards from what they call a B-Mod target, which is a persons (simulated) body,  and from 500 yards with an M16 A-4 service rifle and a 4X RCO scope I pegged the actual target on the head several times. My coach and my PMI really congratulated me for applying the fundamentals to become a great shooter."
What's next?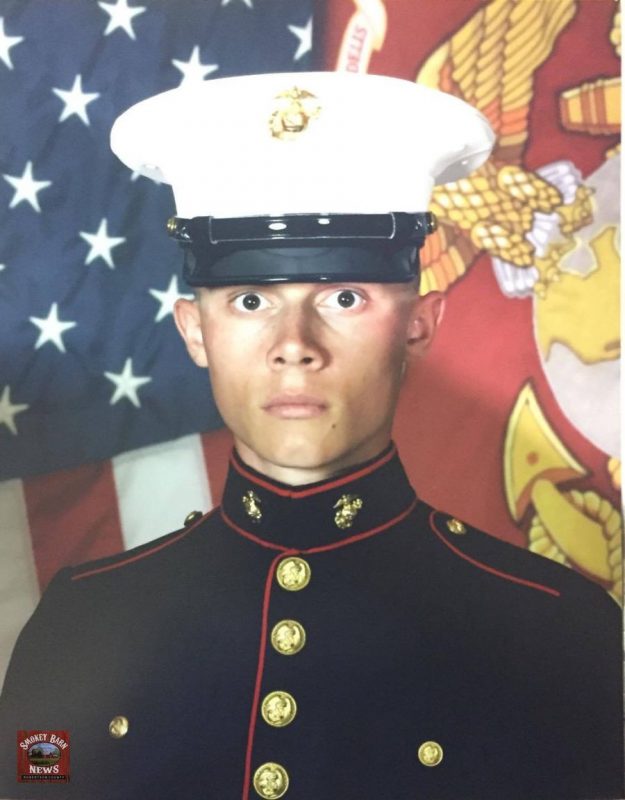 "I'm waiting to go to the School of Infantry at Camp Pendleton  California along with BRC (Basic Reconnaissance Training) It's Special Forces, that will take about a year to complete."
How does it feel to be on the other side of Basic Training?
"It's definitely weird, you expect someone to come up behind you and start yelling. It's also a humbling feeling that you're doing the right thing, choosing to suffer so others can prosper and live a good life."
Do you have a loved one that is-or-has served the the armed forces? Post a photo and tell us a little about them under this story on Facebook. Here's the link…
Smokey Barn News (Sponsor/Advertisement)

We bring you ALL the News in and surrounding Robertson County, Tennessee.