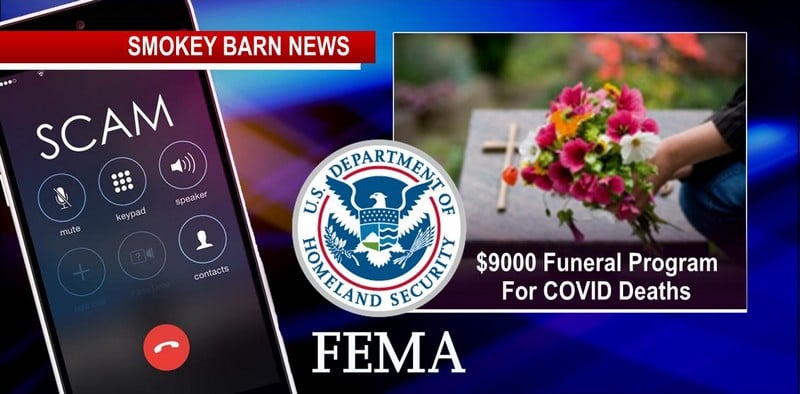 Scammers Target FEMA Funeral Money, What You Need To Know?
ROBERTSON COUNTY TENNESSEE: (Smokey Barn News) – At Smokey Barn News we have been tracking some unusual traffic in our obituary section. The traffic is coming in from all over the US and abroad and at all hours. We weren't sure what to make of it until we learned about a FEMA scam that's robbing families out of FEMA COVID money meant to help bereaved families with funeral expenses. A byproduct of the scam of course would be identity theft.
Let's face it, when we lose someone close to us we might be more vulnerable to just the right scam.
So what is FEMA doing? FEMA is offering financial assistance to families that have lost a loved one due to COVID-19 to help with funeral costs. Here's why it's so attractive to scammers. The assistance can be as much as $9,000 per funeral and a maximum of $35,500 per application.  Click here to sign up.
FEMA believes that scammers are scouring obituary sections looking for COVID-19 victims. Once they have a target they call and impersonate a FEMA representative. "We hear you lost a loved one due to COVID-19, we can help." The scammer will then gather social security and other personal information. After that, the scammer can apply for the FEMA money themselves, or just sell the information on the net.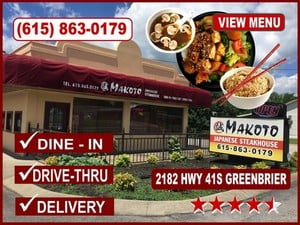 To start, FEMA will NEVER call you unless you have initiated contact. So if you get a call, it's fake.
Here's what FEMA says; "FEMA's Funeral Assistance Program has controls in place to mitigate fraudulent activity. FEMA will not contact anyone until they have called FEMA or have applied for assistance. Do not disclose information such as the name, birth date or social security number of any deceased family member to any unsolicited telephone calls or e-mails from anyone claiming to be a federal employee or from FEMA."
FEMA added; "If you doubt a FEMA representative is legitimate, hang up and report it to the FEMA Helpline at 800-621-3362 or the National Center for Fraud Hotline at 866-720-5721. Complaints also may be made by contacting local law enforcement agencies."
If you are having issues with forms or the sign-up process, the firm handling your funeral arrangements may be able to assist you.
Remember, the scammers are dialing for dollars and could call any member of your family that may or may not be aware of the scam.
Mobile: To See The Latest Stories or to share this article, scroll below