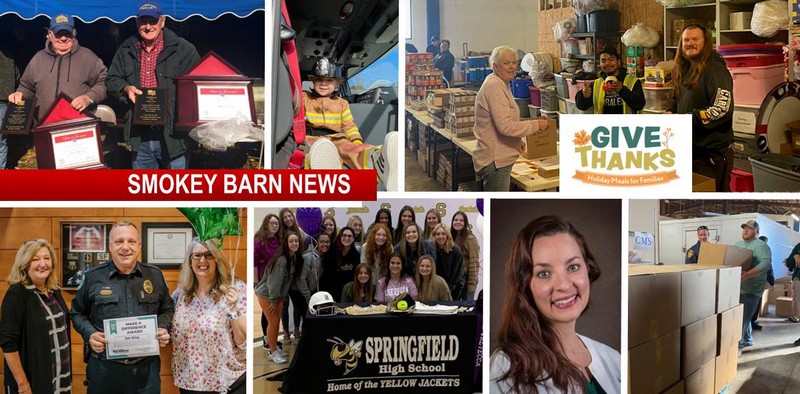 Smokey's Community Column, Stories Across Robertson County (11/22/2021)
ROBERTSON COUNTY TENNESSEE: (Smokey Barn News) – Welcome to Smokey's Community news column. It's a look back at this week's top community news in and around Robertson County.
Smokey's People & Community News column highlights local stories of people, schools, community events, and charities that continue to make Robertson County great!
BECOME A SPONSOR TODAY!! [email protected]
Got a story? Email your story ideas to our 24/7 news desk; [email protected]

(Greenbrier, TN)
Greenbrier 'A' Bobcat Super Bowl Champions
SUPERBOWL CHAMPS!
The Single-A division boys won 19-14 against South Cheatham. And great job to the cheerleaders for cheering them on to victory!!
Way to Go Bobcats!!!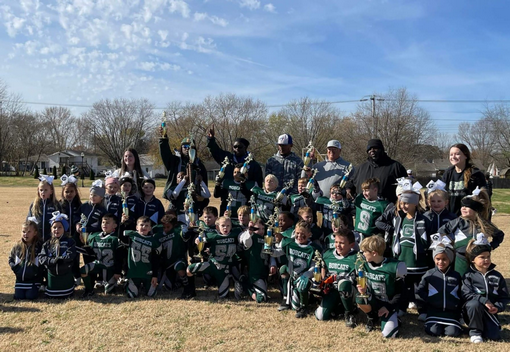 (Cedar Hill, Robertson County, TN)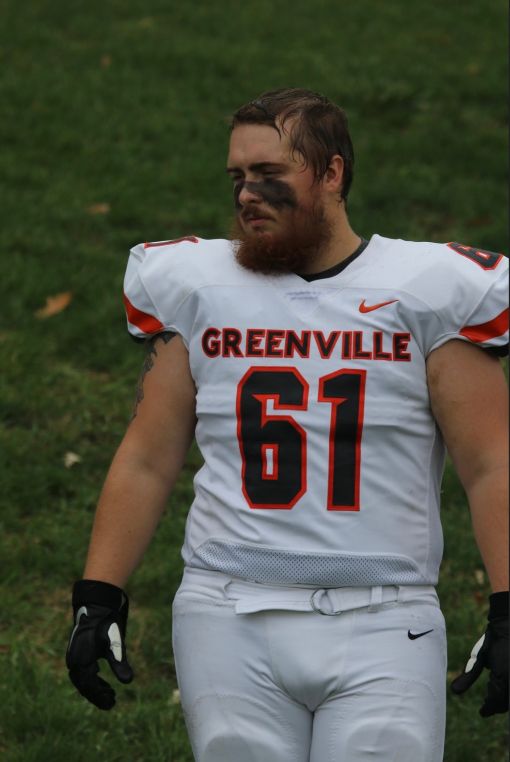 Blane Minnis, a 2017 Jo Byrns High School football alum played for the Division III UMAC Conference Championship on November 13, 2021, defeating the University of Minnesota-Morris 47-21.
Blane, a senior, plays offensive guard for the Greenville University Panthers in Greenville, Illinois.
The Panthers finished the season with an 8-2 overall record and 6-0 in the conference.
Greenville will make their first-ever Division III playoff appearance playing the University of Wisconsin-Whitewater.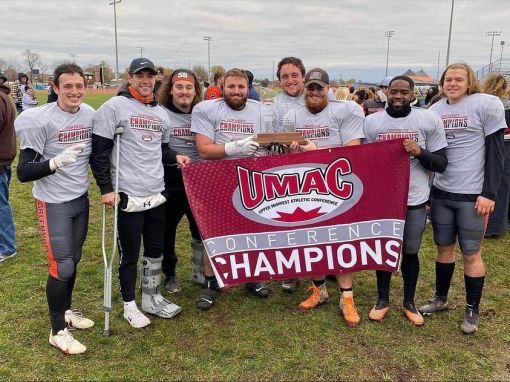 (Springfield, TN)
Gov. Lee Awards GIVE Grants to Fuel Rural Workforce Development –  The Springfield location for  the Tennessee College Of Applied Technology received a grant of $979,898.20 for Advanced Manufacturing/Robotics/IT Programs for Springfield/Robertson County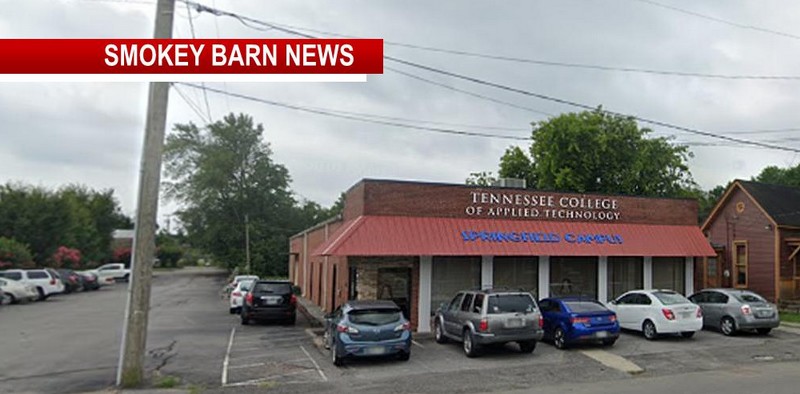 Thursday, November 18, 2021 | Tennessee Governor Bill Lee announced projects receiving funding through the second round of the Governor's Investment in Vocational Education (GIVE) program which prioritizes learning opportunities in rural counties and enhances career and technical education statewide. Tennessee has made notable progress in rural workforce development in recent years which has resulted in securing over 24,000 new jobs and nearly $13 billion in capital investment in rural counties since 2019.
Since creating GIVE, Gov. Lee's first legislative priority, he has invested $50 million in the program to support rural workforce development through technical education. The first round of GIVE funding in 2019 served an estimated 8,000 students, and this second round will serve an estimated 7,500 students.
"We are especially proud to announce these well-deserved grants during National Workforce Development Week," said Gov. Lee. "Rural workforce development has been one of my top priorities since day one, and I'm glad to see the remarkable progress we're making. By developing a highly-skilled workforce, Tennesseans' lives are transformed, and companies are choosing to invest and expand in our state at record rates."
The Governor's Rural Summit this past week focused on at-risk and distressed counties by engaging city and county mayors, education and economic leaders, and cabinet members.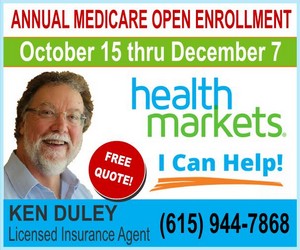 (White House, TN)
Robert F. Woodall Elementary – A huge thank you to Chris White for donating $650 to Woodall for the Recognition & Celebration/HERO program.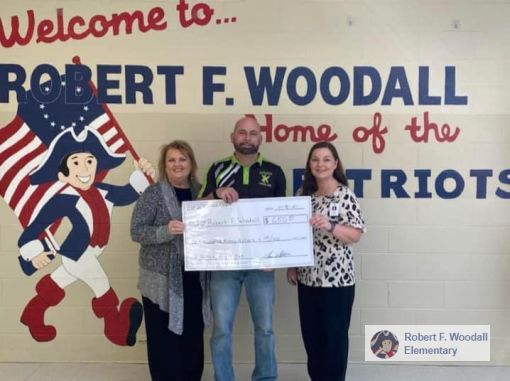 (White House, TN)
White House Community Volunteer Fire Dept. – Welcome our newest QRV (Quick Response Vehicle)
We are responding to over 700 medical calls a year. it has already responded to 20 calls in the last 2 weeks. We purchased this 2009 Tahoe used from another fire Department that was used as a Chiefs Vehicle Since new.
This will keep our Larger and more expensive trucks the the Stations for The Fires and Rescue Calls. Thank you for your Continued support.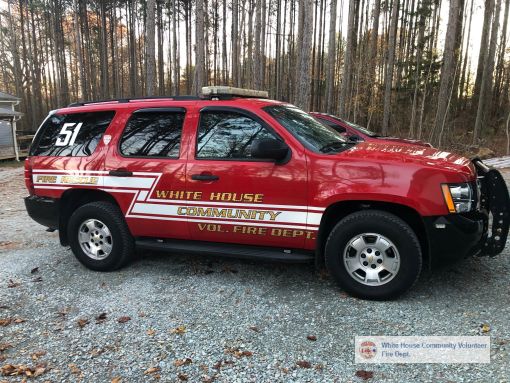 (Coopertown, TN)
The Coopertown Men's Club, took a short break during their annual Turkey Shoot fundraiser to honor American Veterans. Three veterans were singled out for special honors.
84 year old Army Reserve Veteran Tommy Sprouse, who served in the US Army Reserves from 1959 to 1965. Tommy has been an active member of The Coopertown Men's Club since November 1967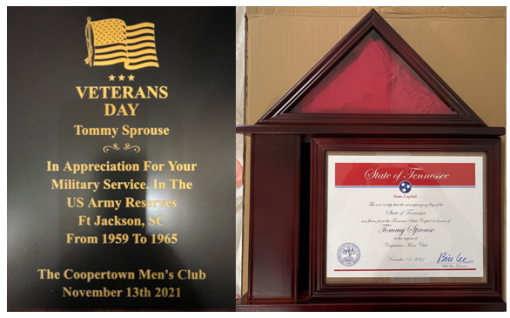 79 year old James (Buddy) Lipscomb, who served in the Continental Air Command from 1963 to 1969. Buddy has been an active member of The Coopertown Men's Club since April 2005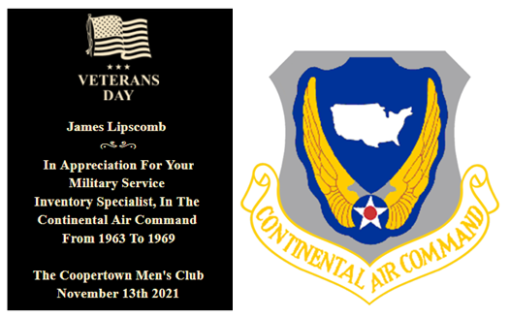 79 year old Wilburn Beal, who served in the US Army 1st Battalion, 21st Field Artillery from 1964 to 1970. Wilburn has been an active member of The Coopertown Men's Club since January 2017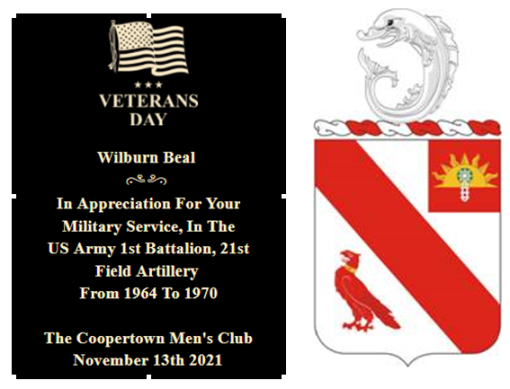 The three honorees Tommy Sprouse (not pictured) Buddy Lipscomb (left) and Wilburn Beal, with their Tennessee State Flag that flew over our state capitol in their honor and adjoining certificate sign by Governor Bill Lee, along with plaques of appreciation for their Military Service.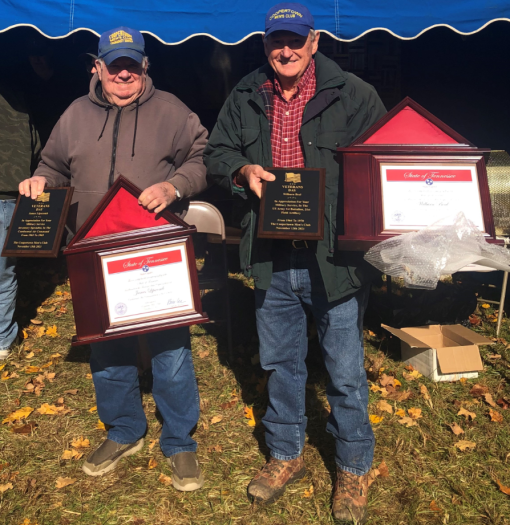 Bob Lipscomb (left) had the honor of presenting Wilburn Beal and Buddy Lipscomb, his brother appreciation for their service.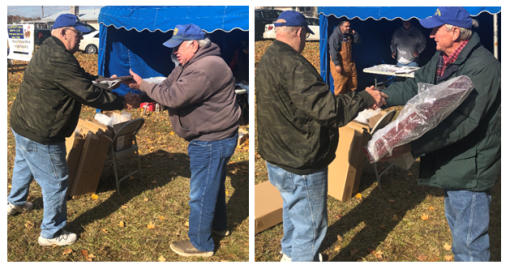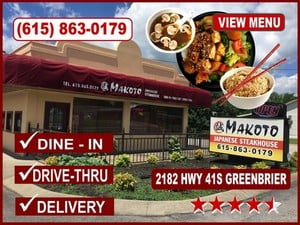 (Springfield, TN)
Electrolux announced this past week that it is making a $90,000 donation to United Way of Greater Nashville to cover the full cost of Thanksgiving meal boxes for 1,500 local families in Robertson County.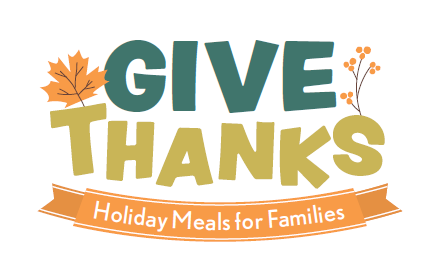 Electrolux asked United Way what funding they would need to scale their process to cover the full need in the community, which is approximately 1,500 local families. The "Give Thanks" boxes include all the food needed for a traditional holiday meal for a family of four.
"We are so thankful for the Robertson County community," said Nolan Pike, head of Electrolux North America. "Not only are we able to quadruple Robertson County's holiday meal distribution this Thanksgiving, but we are providing fifteen hundred Thanksgiving meals to local needy families. We are proud to live our purpose – to shape living for the better – and hope that these meals bring joy to families this holiday season."
According to the United Way, the average family of four receives $9.23 a meal through public assistance programs. The average cost of a traditional holiday dinner is roughly $60, which is six times the amount a family has available to spend on a single meal.
"United Way has never had funding for this many people for our 'Give Thanks' meal boxes, so we greatly appreciate the generous support from and our collaboration with Electrolux," said Brian Hassett, president and CEO of United Way of Greater Nashville. "They have gone above and beyond to help support our efforts of providing meals for families who need it most this season."
About Electrolux
Electrolux is a leading global appliance company that has shaped living for the better for more than 100 years. We reinvent taste, care and wellbeing experiences for millions of people, always striving to be at the forefront of sustainability in society through our solutions and operations. Under our brands, including Electrolux, AEG and Frigidaire, we sell approximately 60 million household products in approximately 120 markets every year. In 2020, Electrolux had sales of USD 14 billion and employed 48,000 people around the world. For more information, go to www.electroluxgroup.com.
About United Way of Greater Nashville/Robertson County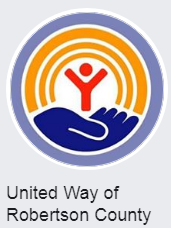 At United Way, we unite the community and mobilize resources so that every child, individual and family thrives. Together, we are working to create a community where every child receives a quality education, no one lives in poverty or poor health, and the most basic needs of our families are met. We are uniquely positioned to the lead this fight by bringing individuals, businesses, nonprofits and government to the table to have the tough conversations, mobilize the resources and make the smart investments that will create lasting solutions for our region's most pressing issues. For more information, visit unitedwaygreaternashville.org and follow us on social media @UWNashville.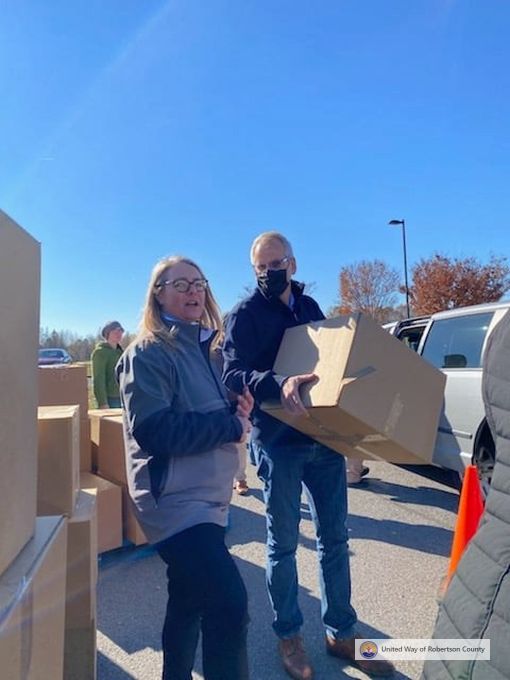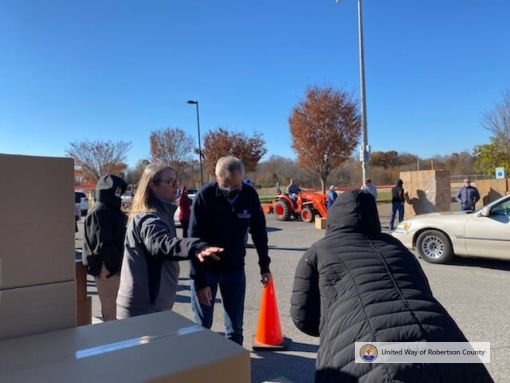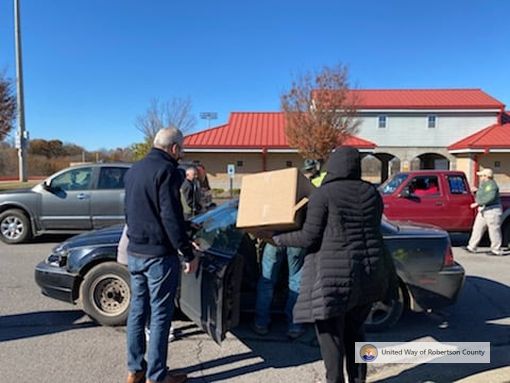 City of Springfield, TN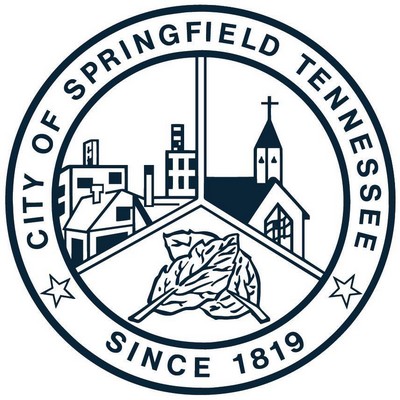 "Over the past few days, City of Springfield employees volunteered to pack meal kits for the United Way's Give Thanks Meal Kit program, benefiting Robertson County families!
Thank you, United Way of Robertson County for organizing the program and allowing us to help.
Thank you, Electrolux for providing 1,500 Give Thanks Meal Kits for Robertson County families.
Springfield and Robertson County is a community that cares and we are thankful for that."❤️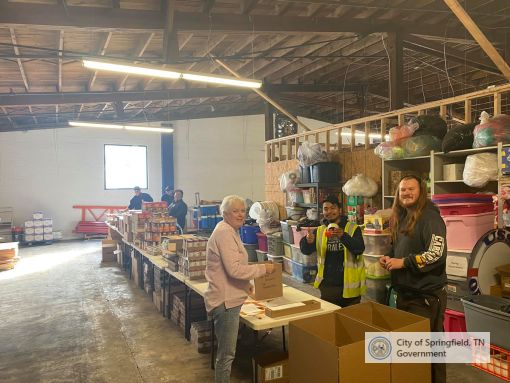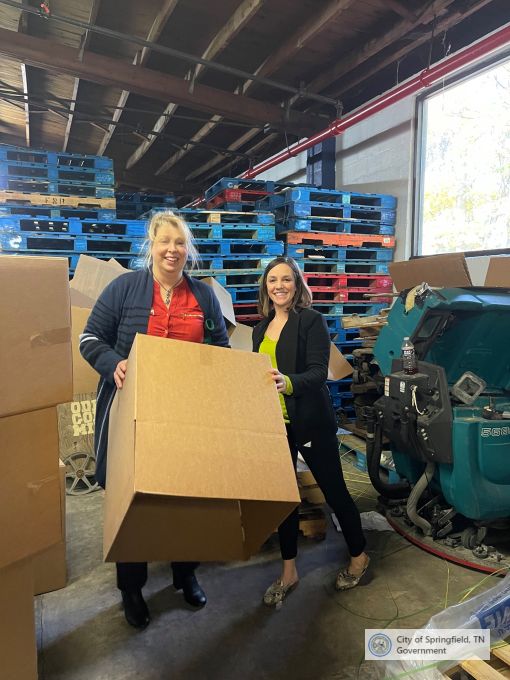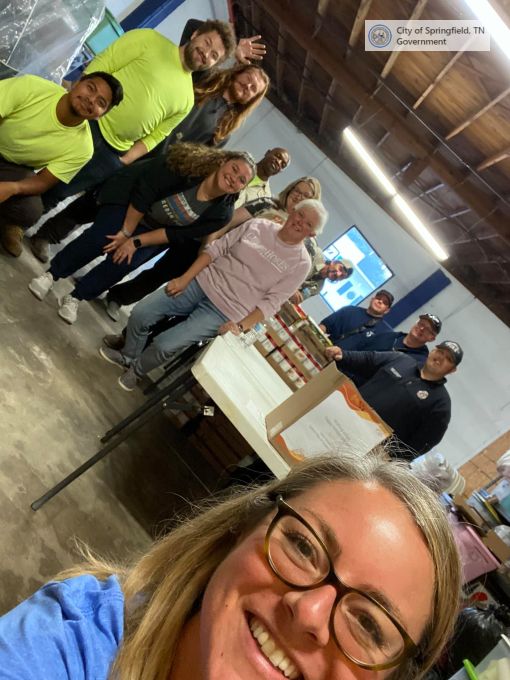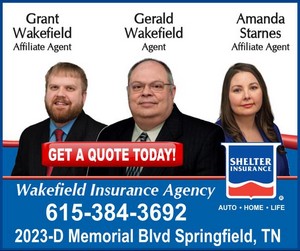 (Springfield, TN)
Springfield High School – Congratulations to senior softball player, Brianna Asmondy, for signing with Trevecca Nazarene to continue her softball journey!
We look forward to her upcoming season, and her future seasons as a Trojan. #yjp #gojackets #spt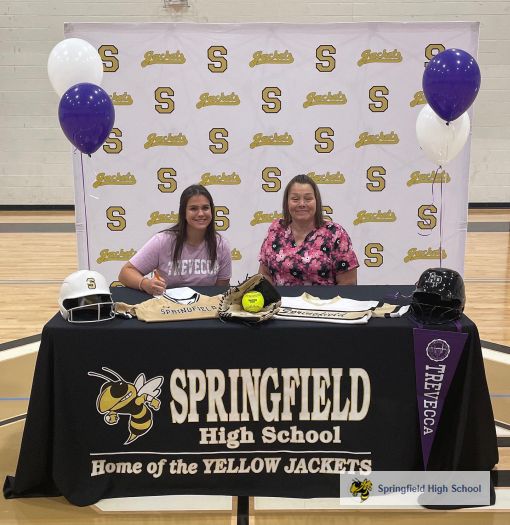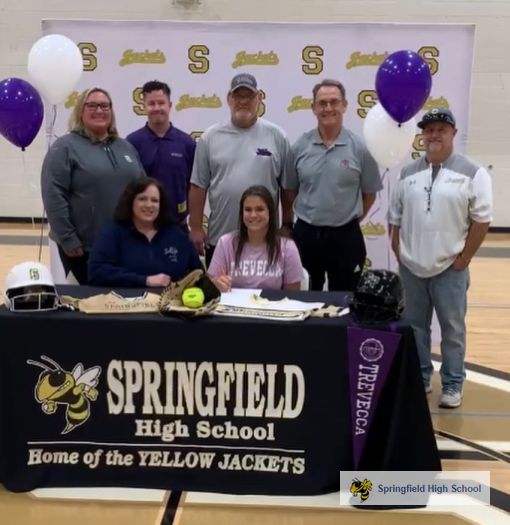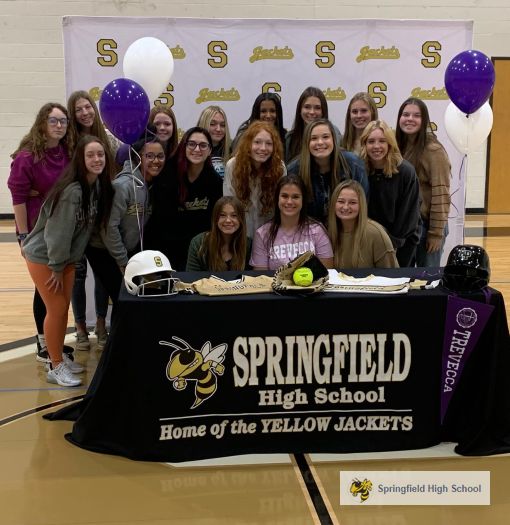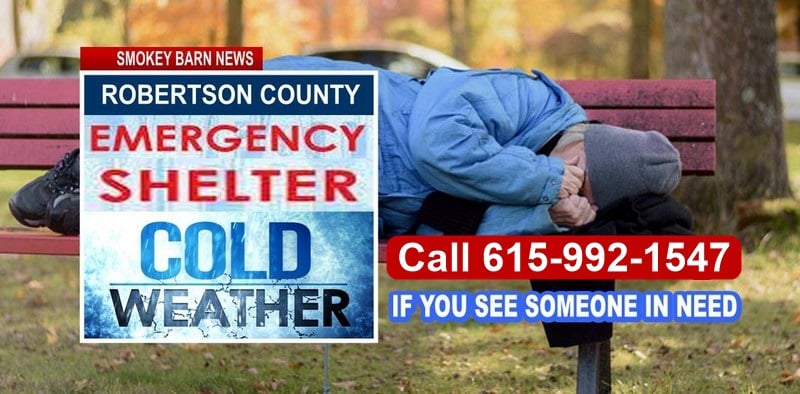 (White House, TN)
White House Chamber presents Make A Difference Awards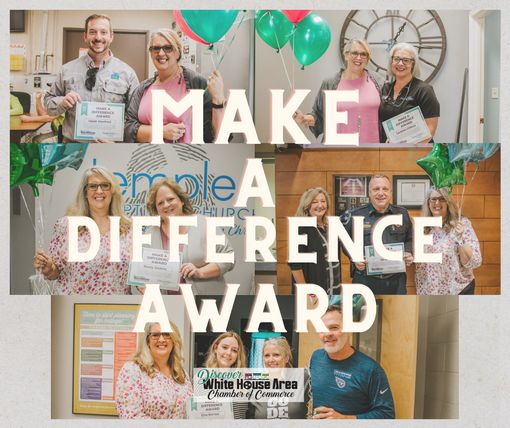 The White House Area Chamber of Commerce typically hands out awards annually but this year they wanted to recognize more than just two or three deserving citizens and businesses. In the last two years, more people have shown how truly amazing they are and how committed they are to the community, their workplace and beyond. Saturday, October 23, 2021 was National You Make A Difference Day, in recognition of this day the Chamber of Commerce took the opportunity to celebrate and recognize some individuals in the community who are truly making a difference. Since the actual day fell on a Saturday, the awards were presented the week before with a surprise presentation at each recipient's workplace. These awards will become an annual recognition so begin thinking now about who you believe is a worthy candidate for next year's Make A Difference Awards presented by the White House Area Chamber of Commerce.
Photos with cutlines:
Gina Burrow (center) works in the guidance office at White House High School. With staffing issues, class disruptions and illnesses within families and students, she has stepped up to serve the students and faculty at the school in a variety of ways. Gina serves with her whole heart and all around her see her dedication. Pictured left of Gina is Valerie Webb accompanied by Shelley Wilkinson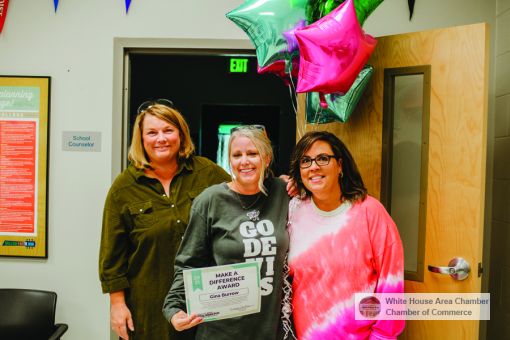 Lavonne Clifford with NP Clinic has gone above and beyond in service to her patients and community through the pandemic. She and her staff have worked long hours, met patients after hours and on weekends and even made home visits to care for her patients. Lavonne is pictured with White House Area Chamber of Commerce's CEO, Mandy Christenson.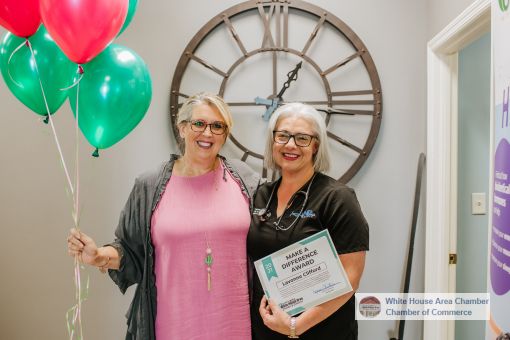 Isaiah Manfredi with the City of White House Public Services Department has been an invaluable asset to the Chamber helping with events and supplies in addition to serving the citizens of White House while the community sees major spikes in growth and development.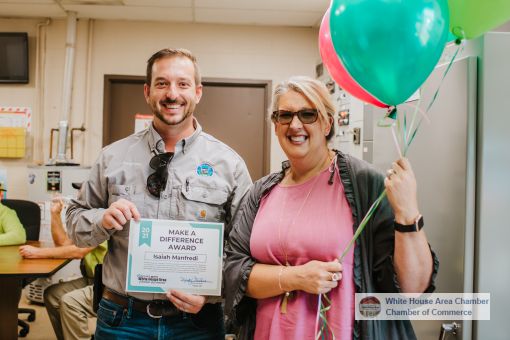 Assistant Police Chief Jim Ring truly leads with a servant's heart and most recently has led the effort to bring a National Day of Prayer service to the community of White House and also Cross Plains. Jim has vowed that the City of White House will always honor this day. Fran Hutson joined Mandy Christenson to present the award to Ring.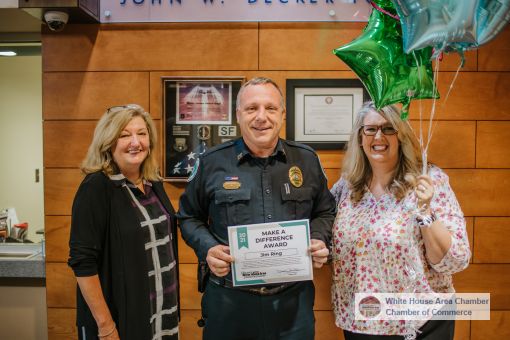 Becky Jenkins serves as the Children's Director at Temple Baptist Church and in doing this job also serves the entire community with family friendly events. She's had to work creatively to serve and meet the needs of her congregation and the community throughout the pandemic. She restructured annual events like Trunk or Treat and Easter Egg Hunts to provide activities for the community's children and families. . She's also a dedicated volunteer with several of our local organizations and gives special attention to the WHHS Tennis team.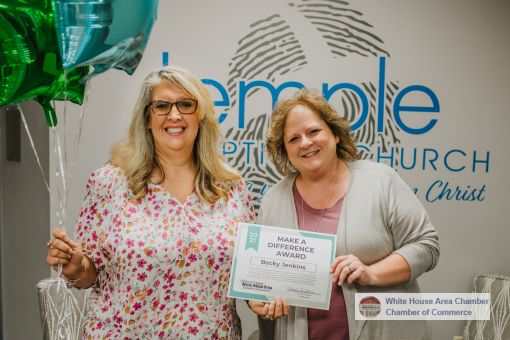 Impact Award presented to the White House Rotary Club
The White House Area Chamber of Commerce with their Board of Directors was honored to present the 2021 Impact Award to the White House Rotary Club at their weekly luncheon on Thursday, November 18. The Impact Award recognizes a local non-profit organization that demonstrates the following: service, community impact, leadership, and reputation.
One could say that the Rotary Club in White House should receive this award every year, but this year particularly they have made an impact within the community of White House. Every year the club's program of work includes these services: awarding $8,000 in scholarships to three area high school seniors, giving away dozens of bicycles for their Wheels In Motion program that recognizes elementary school students for exemplary behavior. They also host annually a banquet to honor the City's Police and Fire Departments and present the Police Officer of the Year and Firefighter of the Year Awards. They also partner with these departments to host Shop with a Cop/Firefighter in early December to bring Christmas to 24 children in the community annually.
What makes this year different and their club even more outstanding, is the way their group chose to serve fellow Rotarians in the community that were impacted with serious health issues. The club created a new event, a Corn Hole Tournament, that was hugely successful in raising funds to assist these families. Their plan is to continue this event and use the funds it raises to serve others in the area.
The Rotary motto is 'service above self' and the White House Rotarians exemplify this motto in their club, community and workplaces.
Cutlines:
Brett Barker accepted the Impact Award on behalf of the White House Rotary Club from Chamber of Commerce CEO Mandy Christenson.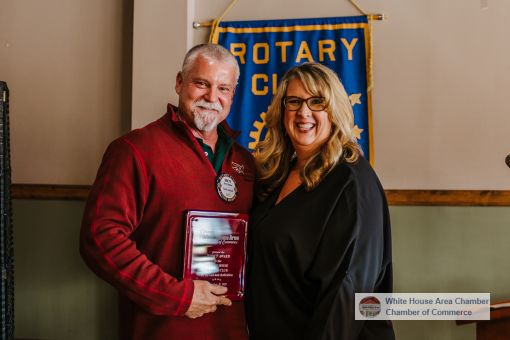 Rotary members present at the luncheon when the Impact Award was presented. Included are two of the club's founding members: Dr. Billy S. Hobbs and Dr. Phil Vickery. The White House Rotary Club received their charter in 1989.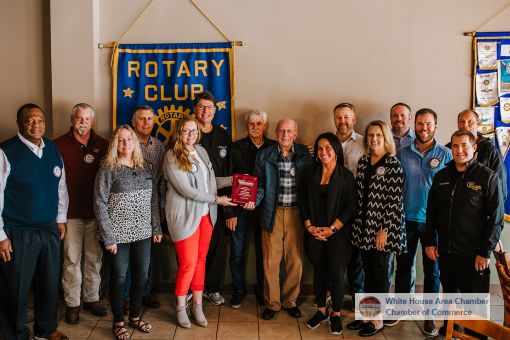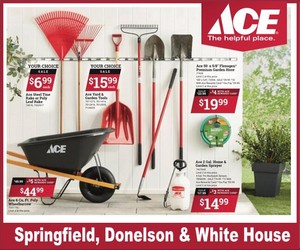 Robertson County Schools – 
District's Nursing Coordinator Named To State Presidency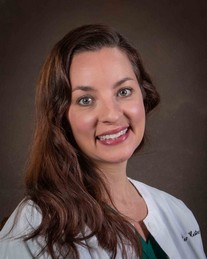 Robertson County Schools Nursing Coordinator Amber Hester was recently elected as president of the Tennessee Association of School Nurses.
She began her career in care-giving in 2003 as a Unit Clerk at the former Baptist Hospital in Nashville, TN. She was promoted to a Patient Care Tech when she began her formal training in nursing and served as a Registered Nurse after her graduation (Cum Laude) from Tennessee State University in 2005.
While at Baptist, the majority of her experience was in medical/surgery nursing, with two years that additionally included serving as a Nurse Preceptor, teaching and supervising new nurses.
Hester began her job as a school nurse with Robertson County Schools in 2008. From 2011 to 2016 she was the district's full-time float nurse, providing extra support to school nurses with heavy clinic schedules and providing school clinic coverage when assigned nurses were absent. These responsibilities often required covering multiple schools in a day. In 2017, she was promoted to the district Nursing Coordinator position, where she currently serves.
In 2019, Hester worked with Tennessee State Representative, Dr. Sabi Kumar, and spoke to the Tennessee House Education Committee, to create a legislative bill that would advance the position of School Nurses across the state.
On a personal level, Hester lives with her two teenage daughters and her grandmother whom she is caregiver for. The four of them enjoy the additional companionship of their three dogs and one cat. For relaxation she enjoys the outdoors, music, and spending quality time with extended family and friends.
Hester began her official duties Thursday, October 28, and will serve a two-year term. She said she's looking forward to her new responsibilities.
"I am honored to have been elected into this role by my peers," she said, adding, "My goal is to use my time in this role to provide opportunities for professional growth and development for nurses across the state. I hope to assist in the advancement of the profession of school nursing in the state of TN by being an advocate for my fellow nurses at both the local and state level."
Director of Schools, Dr. Chris Causey said Hester is representative of the district's medical professionalism and care.
"We have one of the best school nursing programs in the state," he said, "and are proud that Ms. Hester can now share her expertise and leadership with this organization on a state-wide scale."

(Springfield, TN)
Cheatham Park Elementary School Choir Performed for Christmas On The Square
It was a beautiful day for a choir performance. Our choir led by Mrs. Macafee did an incredible job.
Congratulations on an amazing performance. We are so proud of your hard work.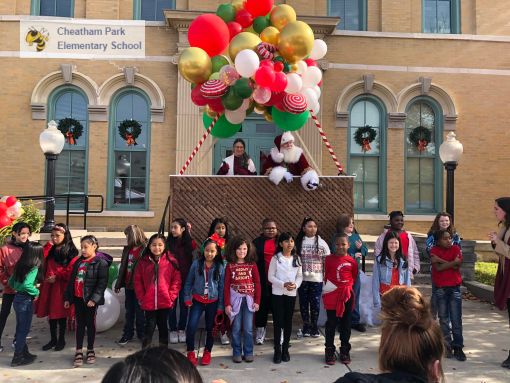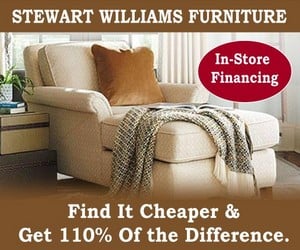 (Pleasant View, TN)
Pleasant View Learning Center – Thank you Pleasant View Volunteer Fire Department for bringing the truck to end a great Fire Safety Week.
We appreciate you!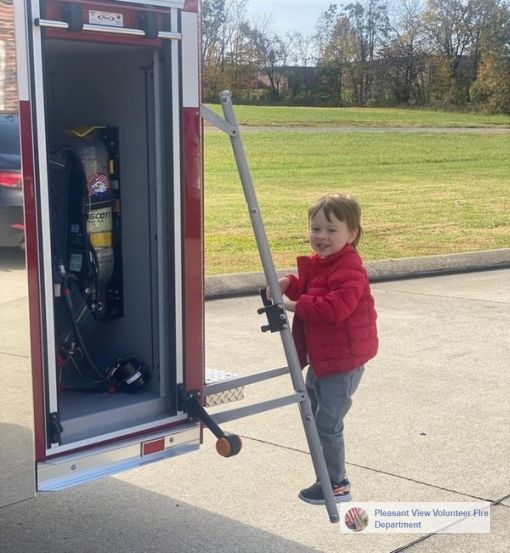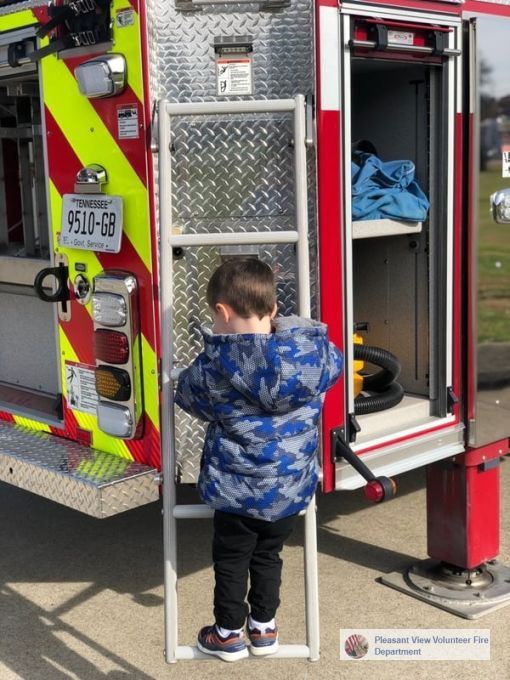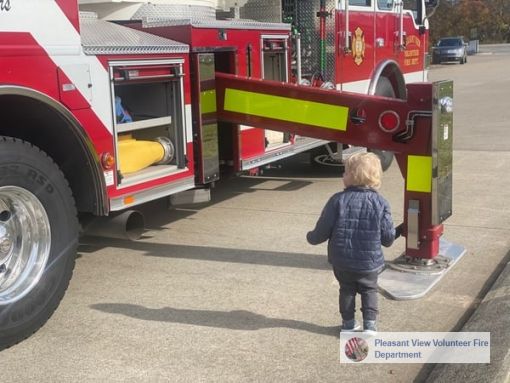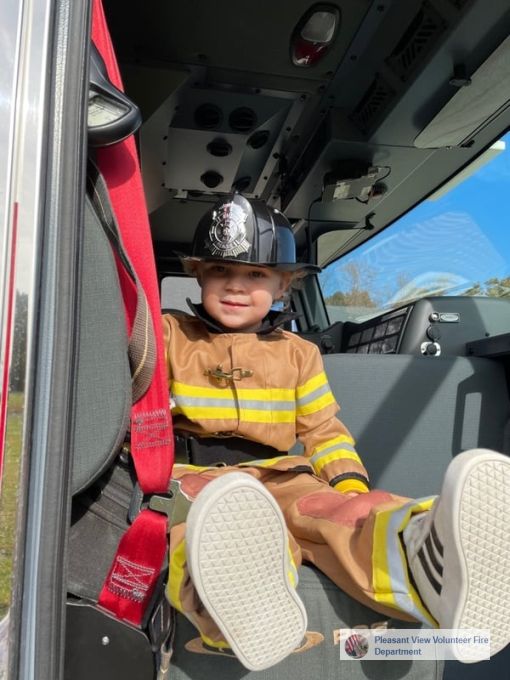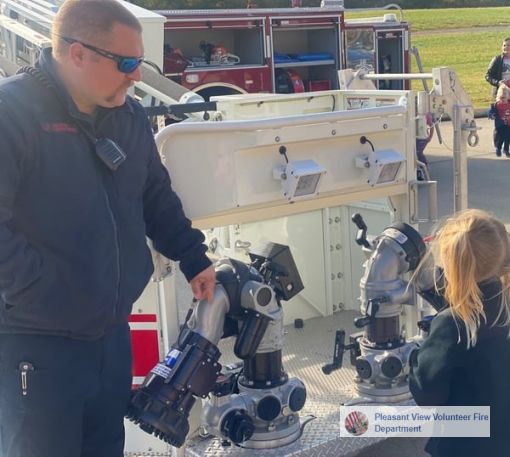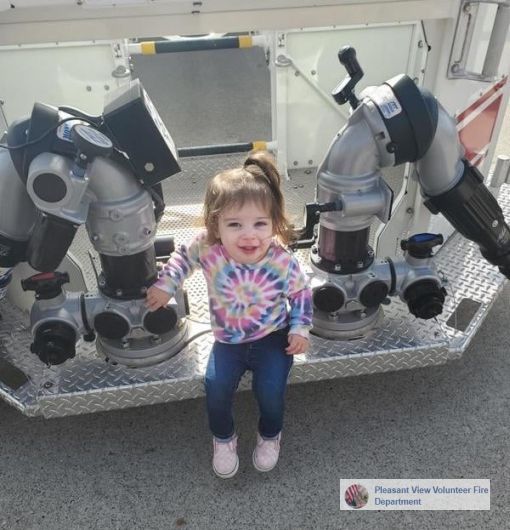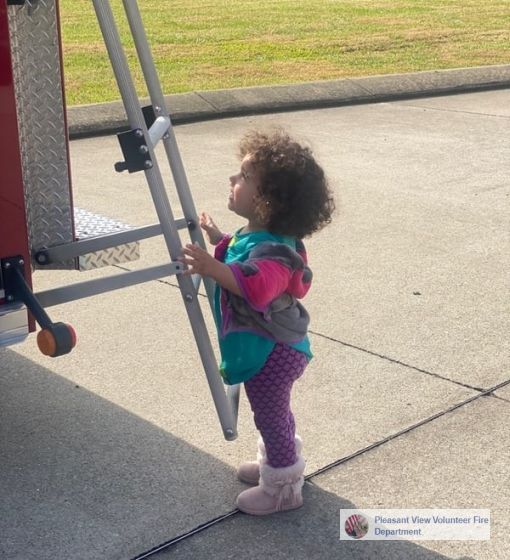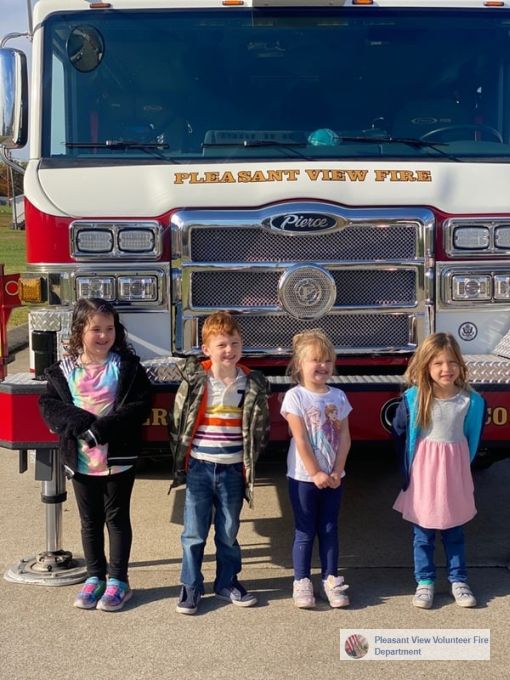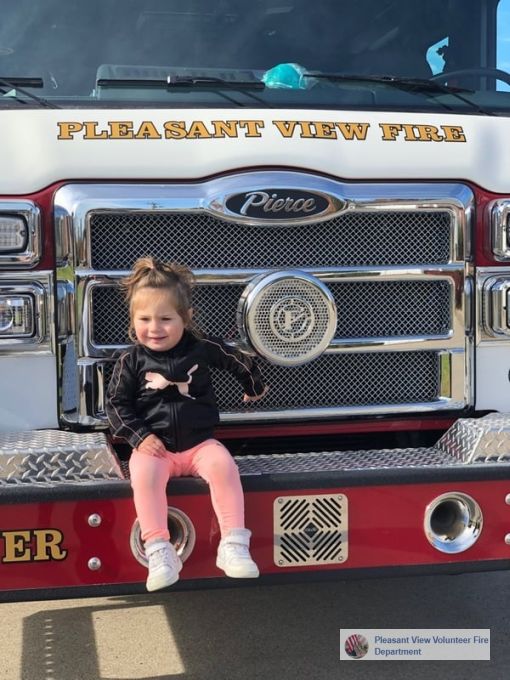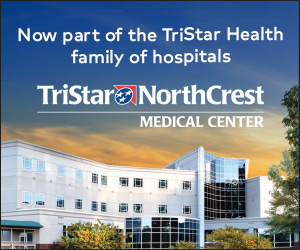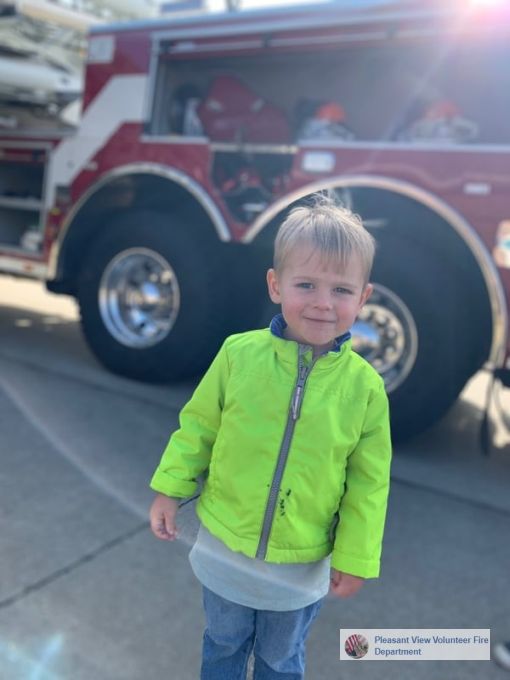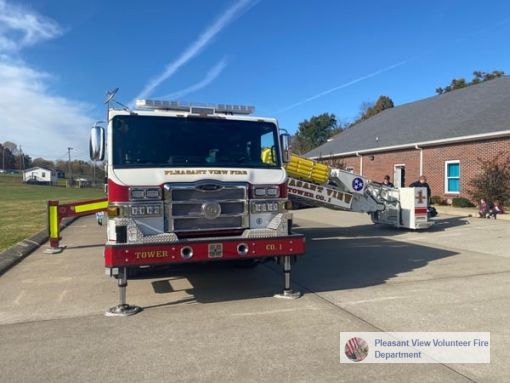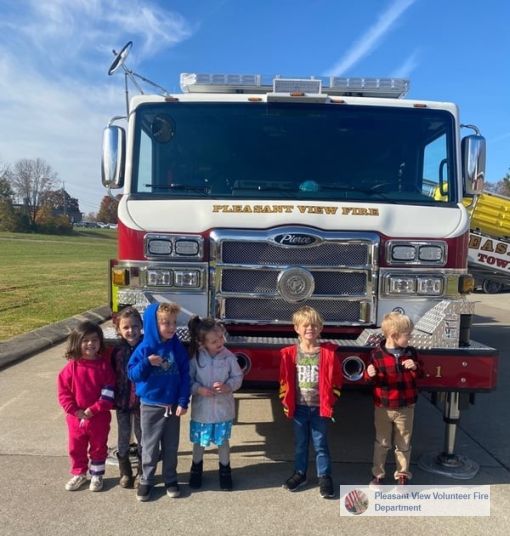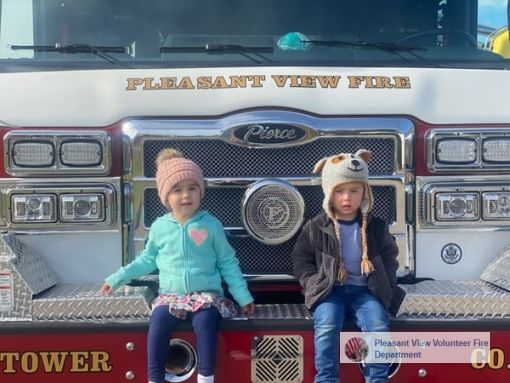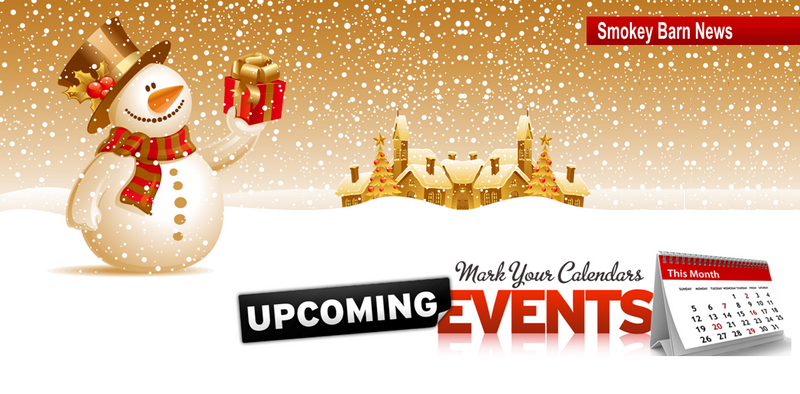 Community Events & Announcements 
ROBERTSON COUNTY & SURROUNDING MIDDLE TENNESSEE
COMMUNITY EVENTS & ANNOUNCEMENTS
NOTE: Ongoing weekly events listed below upcoming events
Reload this page often to see new events added… 

Coopertown Food drive to support local families, along with the Robertson County Family Resource Center
The food drive runs through November 30th. Drop off the food items listed below at Coopertown City Hall.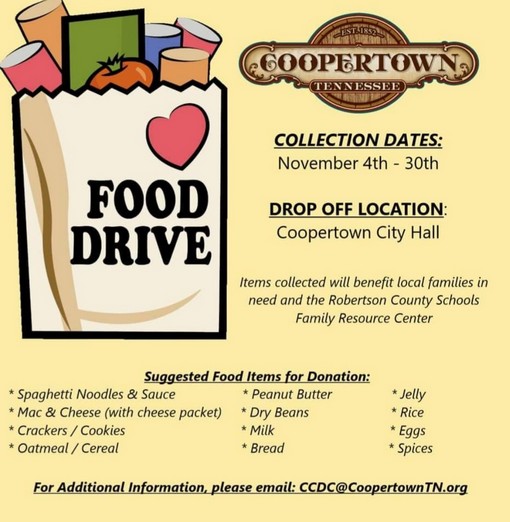 Turkey Shoot Through November 27th In Robertson Co.
Greenbrier American Legion Post 45 Annual Turkey Shoot
American Legion Post in Greenbrier, TN (MAP) will be holding their annual traditional turkey shoot on Saturdays from 8 AM to 12 noon through November 27the from 8 AM to 12 noon.
Stock guns only. No custom guns or barrels over 36″. Prizes include but not limited to: turkey, bacon and ham. Hot and cold refreshments will be available.
*Proceeds assist local veterans and the Greenbrier American Legion Post 45.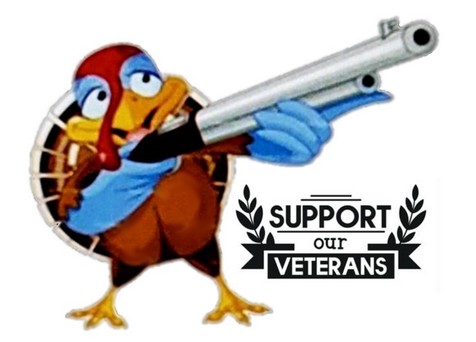 Saturday, November 20, 2021  Christmas is in the Air – Christmas on the Square and Christmas Parade from  10 AM – 6 PM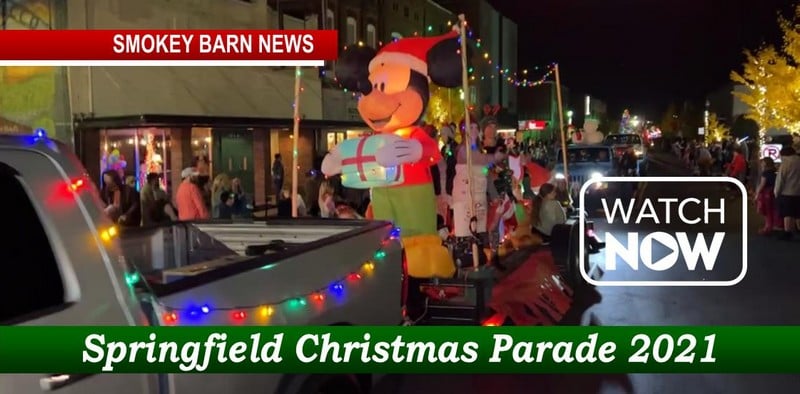 The Greenridge Civitan Operation Elf (Toys for Tots)
Applications are available at Greenbrier Cash express and the Dollar General. Toy donations can be dropped off at Farmers Bank in Ridgetop or Brandon Frank's business at 2550 Highway 41 S, Greenbrier, TN 37073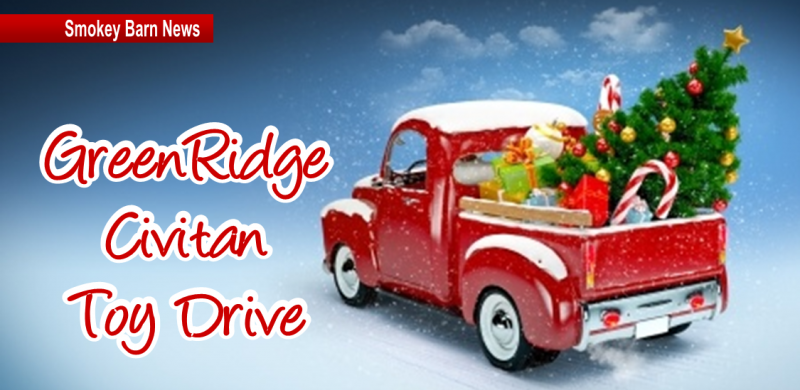 Reload this page often to see new events added… 

Master's Table Thanksgiving Lunch: Tuesday, November 23rd from 10AM-12PM, while supplies last.
To-go pickup only (no delivery available).
Address: 619-B Central Avenue West, Springfield, TN 37172.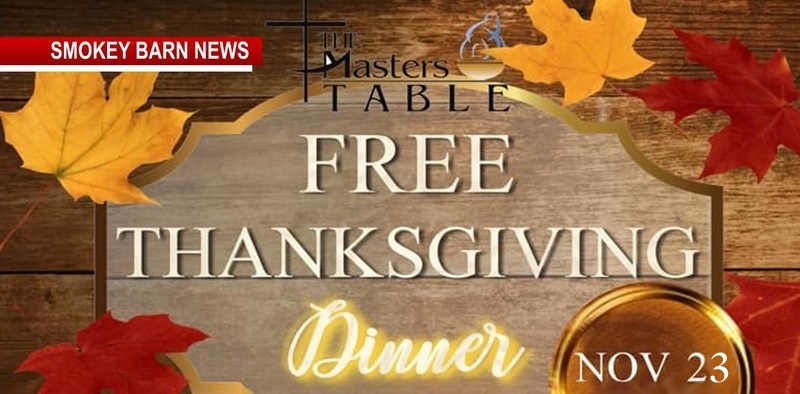 Tuesday, Nov. 23rd: GIVING THANKS Meal – Robertson County Senior Center at 11:30am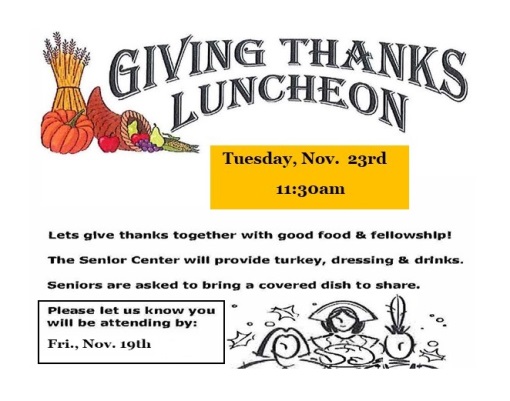 Lets give thanks together with good food & fellowship!
The Senior Center will provide turkey, dressing & drinks.
Seniors are asked to bring a covered dish to share.
Please let us know you will be attending by Fri., Nov. 19th
Robertson County Senior Center: 601 LOCUST STREET, SPRINGFIELD TN 37172
Send message to [email protected] or call (615) 384-6367



TUESDAY, NOVEMBER 23, 2021 City of Portland Christmas Tree Lighting AT 5 PM – 6 PM
Join the City of Portland as we light the Christmas Tree on November 23rd at 5:00 PM. Located on Main Street, next to the strawberry crate.
There will also be Christmas carols with the children of Gateview Elementary.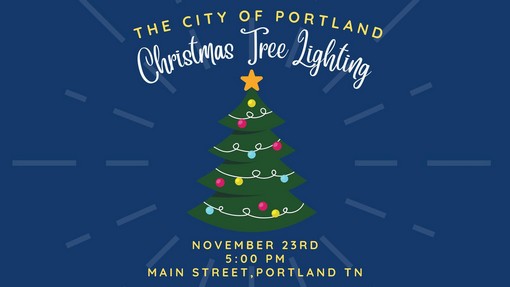 November 25: FREE Thanksgiving Day Meal from 12:00 pm 2:00 pm on Thursday, November 25 at Greenbrier United Methodist Church (Hosted by Five & Company)
Free complete meal and fellowship. We welcome those who can not get together with family/friends, who are first responders, or have fallen on hard times.
We do not feel like ANYONE should be alone or figure out how to get a meal.
*We do ask that masks be worn while not eating*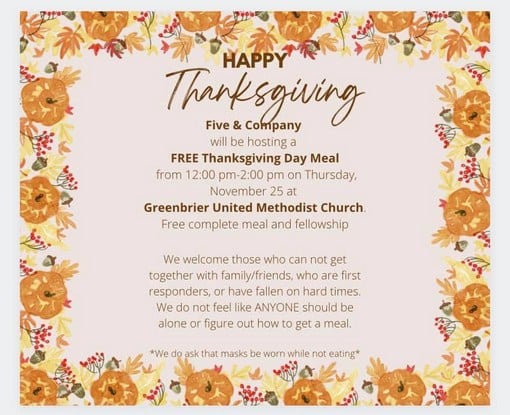 Thanksgiving Day, November 25th, 2021: Community Thanksgiving Meal
Delivery between 10:30am-1:00pm
If you or someone you know is in need of a hot meal for
Thanksgiving, please call 615-384-3581
Information Needed
Name, address, phone number and
number of plates to be delivered
There is no cost for the meal or delivery. Sponsored by Springfield Baptist Church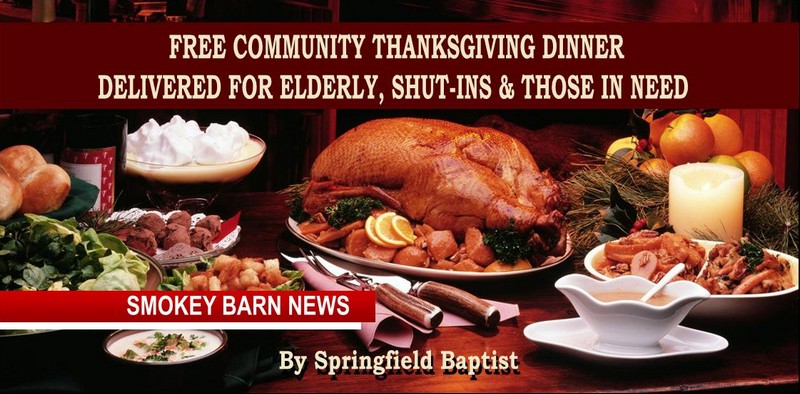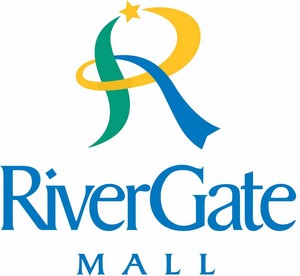 Friday November 26, 2021: Black Friday Shopping! At Rivergate Mall in Goodlettsville
All Day…..
Join us for a day full of great deals! This year, Black Friday shopping will begin on Friday, November 26 from 7:00 a.m. to 9:00 p.m.
Throughout the day and into the month of December, a Mystery Elf will be roaming the mall, looking to share random acts of kindness and extra joy this holiday season with our wonderful shoppers.
You never know where or when the elf may appear and take care of your holiday purchase!!!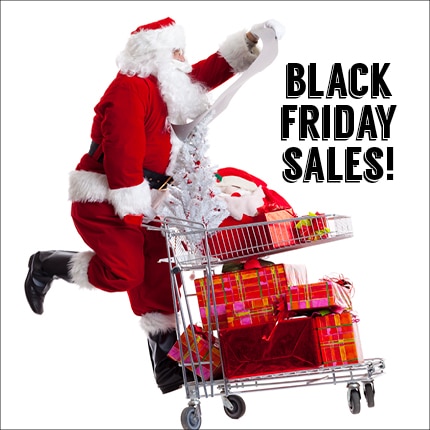 For more Holiday events and a detailed schedule of RiverGate Mall Holiday Hours, visit www.RiverGate-Mall.com.

Thursday, November 25th: Thanksgiving Day – Free Thanksgiving Community Meal at the Byrum Porter Senior Center in Orlinda, TN
Need a place to go on Thanksgiving? "Please join us for a free Thanksgiving Community Meal November 25th from 11am to 1 pm at the Byrum Porter Senior Center at 9123 Hwy 49 East in Orlinda, Tennessee. (615) 654-3161. Email: [email protected]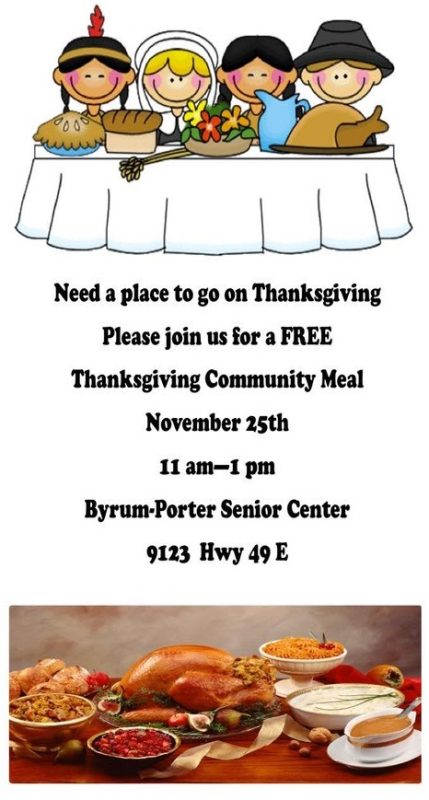 Reload this page often to see new events added… 

Kiwanis for Kids Christmas Assistance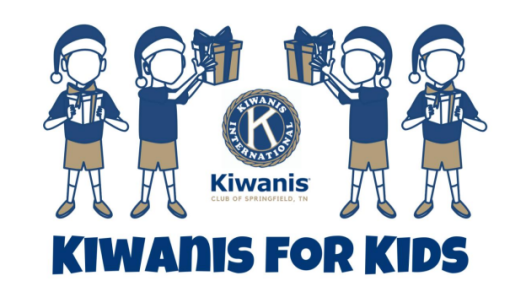 We are excited to officially kick off the 2021 Kiwanis for Kids Christmas Assistance for families. As with last year we will continue to use a digital application system for families in need – there are no paper applications, please connect families to the two intake locations listed below.
Help us spread the word to our community about how families may sign up for this year's Christmas assistance, so we are able to reach as many as possible.
Details & Eligibility
• Kiwanis for Kids is intended to serve the children of Robertson County.
• Kiwanis for Kids provides gifts for children aged birth to senior in high school. This is a change, a good one!
• Eligibility for Christmas assistance is determined during the application process conducted at one of the two locations listed below. Primary determining factors are household income, enrollment in public assistance (e.g., SNAP, WIC), and other hardships.
• Applications will open on November 2, 2021, and close on November 30, 2021. Hard stop for applications is December 6, 2021.
• The two locations for families to complete an application are:
1. Family Resource Center, 700 Bransford Drive, Springfield, TN. Phone: 615- 382-3104 *SPANISH & ENGLISH INTAKE
2. United Way of Greater Nashville, 100 5th Avenue, Springfield,
TN. Phone: 615-780-2511
*** Please have families reach out via phone to schedule a time to complete their application.***

December 1st: Holiday Music & Tree Trimming at the Byrum Porter Senior Center in Orlinda, Tennessee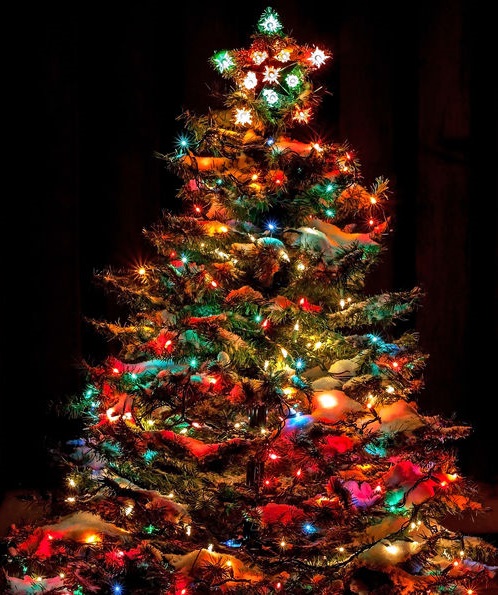 The East Robertson Elementary School 5th Grade class will be coming on December 1st (around 10 a.m.) to continue our tradition of having a tree that they will decorate.
Come and join in the fun and let the children entertain us with some Christmas Music.
This tradition was started by Mildred Denning who loved to read stories to the children, and we want to keep her memory alive by celebrating Christmas with them. Finger Food will be provided.
The Byrum Porter Senior Center at 9123 Hwy 49 East in Orlinda, Tennessee. (615) 654-3161. Email: [email protected]

December 3rd: "Start your Holidays off with us at the Annual Ridgetop Christmas Parade sponsored by: The Ridgetop Natural Gas Department. 🎄🎅🏼🎄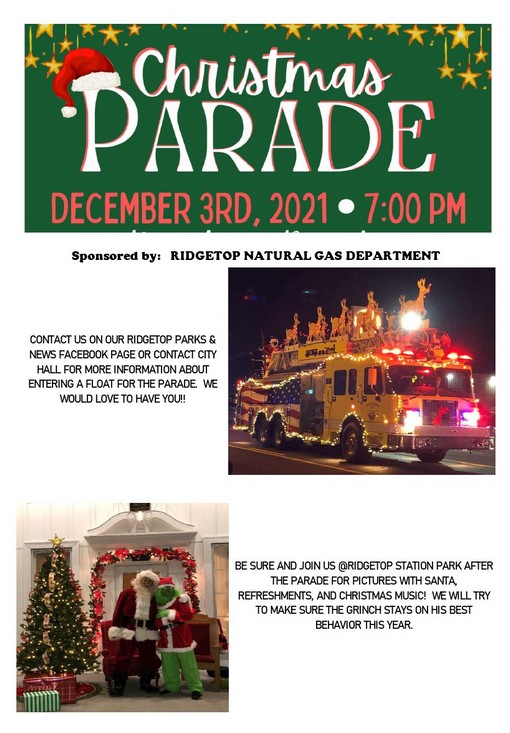 The parade will be on Friday, December 3rd at 7pm. It will start at Watauga and make its way to the Ridgetop Station Park where Santa and Mrs. Clause will be there to greet the kiddos and take pictures! There will also be Christmas Music, Cookies and Hot Cocoa available at the park.
Be sure to visit Ridgetop First Baptist Church before the parade for Reindeer games for the kiddos and more Hot Cocoa, Cookies, and Christmas Music!
Also, if you would like to have a float in the parade, please contact City Hall or print out the application below or message us on the Ridgetop Parks and News Facebook page.
See you there holly jolly neighbors!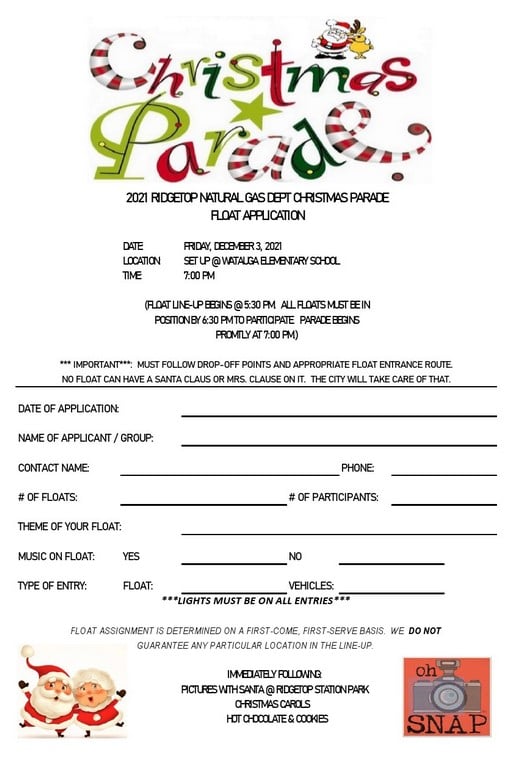 (Springfield, TN)
December 4th: Stokes Brown Public Library, Santa's Coming!
Mark your calendars! Santa will be here Saturday, December 4th from 9:00-11:00 am. You can get your picture taken with him, and we'll have cookies and milk to go for everyone!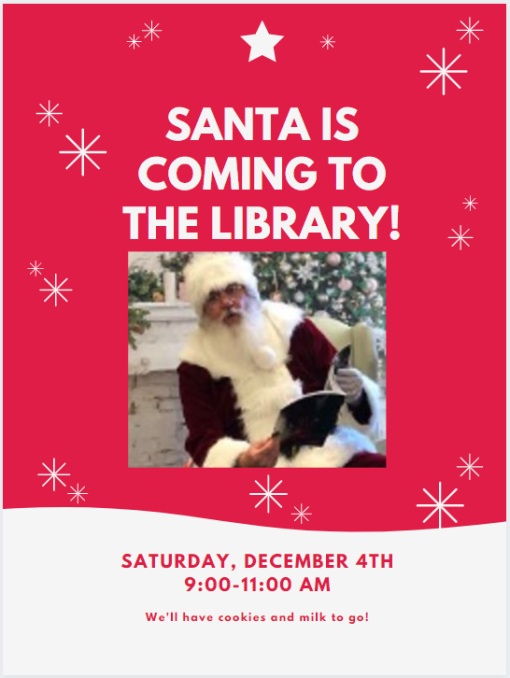 Springfield & White House, TN
Christmas is upon us! Ace Has what you need! Come on in!
Check out all the great holiday sales, click here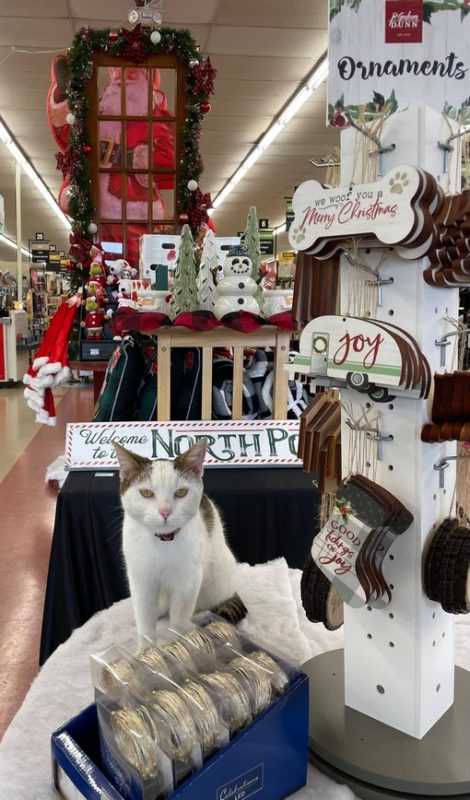 December 4th: Robertson County Schools – Stuff the Bus for the Holidays
Donate a gift to a child in need. Saturday December 4, 2021 from 9am to 2pm at the Springfield Walmart located at 3360 Tom Austin Hwy, Springfield TN


December 4th: Greenbrier's Hometown Christmas & Parade Event
The GreenRidge Chamber of Commerce is excited to announce their Hometown Christmas and Parade event! The Christmas festivities will be on December 4th from 11am-4pm with the parade beginning at 6pm.
Prior to the parade, from 11am to 4pm, you'll find shopping and activities for kids of all ages young and old at the Louise Martin Park.
Petting Zoo, free train rides, cookie decorating, snow globe pictures, pictures with Santa and the Grinch, make your own stockings and ornaments, local vendors for holiday shopping, & food trucks on site!
Afterwards, at 6pm,  you can watch the nighttime parade that will start at Greenbrier Elementary and end at Greenbrier High School.
Parade floats will need lights and there will be an award for the best float! We look forward to kicking off the Christmas season with you and your family on December 4th!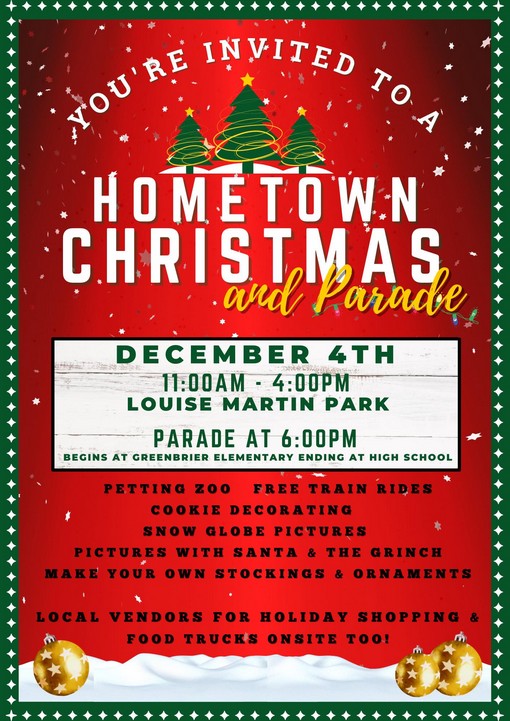 Reload this page often to see new events added… 

Saturday, December 4th: Cross Plains Pancake Breakfast, Christmas Parade & Mainstreet Christmas Market!
Join us in Cross Plains on Saturday, December 4th for food, vendors, cars, kids activities & Santa. More things are in the works! If anyone would like to be a vendor, caroler or have a float in the parade, send us a message.
Pancake breakfast, Inflatables, Make a birdseed ornament, face painting, pictures with Santa, make a reindeer craft, antique vehicles!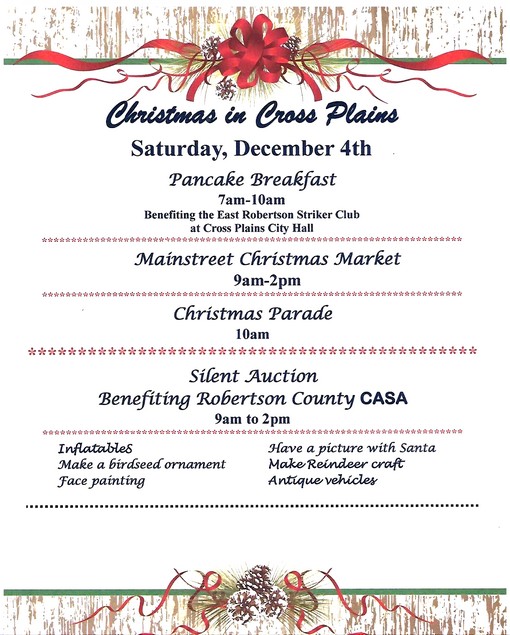 ~~~~~~~~~~~~~~~~~~~~~~~~~~~~~~~~~~~~~~~~~~~~~
December 4th: The Byrum Porter Senior Center will participate in the Cross Plains Christmas Parade on December 4th (Saturday) at 10 a.m.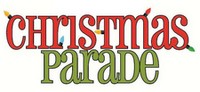 The Byrum Porter Senior Center at 9123 Hwy 49 East in Orlinda, Tennessee.
(615) 654-3161.
Email: [email protected]

SATURDAY, DECEMBER 4, 2021 Pleasant View Christmas Parade AT 10 AM – 11 AM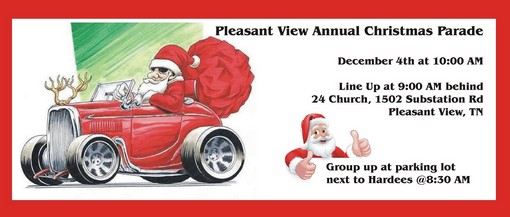 You are invited to bring your Classic Car / Truck and participate in Pleasant View's Annual Christmas Parade. We will group up at the parking lot next to Hardee's at 8:30AM and go to the parade line-up at 8:45AM as a group.
Many of us will be throwing candy along the parade route, Plus, the Pleasant View JEEPERS Club will be accepting UNOPENED TOYS for the Pleasant View Toy Drive. Should you have questions, TEXT or CALL Jim Hutchens 615-517-1423.

SATURDAY, DECEMBER 4, 2021 Adams Christmas Parade AT 2 PM

SATURDAY, DECEMBER 4, 2021 AT 11 AM – 4 PM Adams Tinsel and Tobacco
Come celebrate a little Christmas cheer at the Adams Tinsel and Tobacco event. The Craft fair will begin at noon. 7617 Highway 41 North, Suite 101, Adams, TN.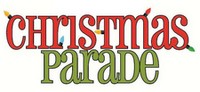 The annual Christmas parade begins at 2:00pm followed directly by some Christmas fun!
Hot Chocolate, Cookies & Pictures with Santa following the parade located at the Omer Gene Booksher Pavilion on the grounds behind Bell School.
The parade begins on Main Street, traveling up Commerce and Cedar Hill Road, then passing through White Haven, coming down Church Street, and onto Hwy 41 and ending at Bell School.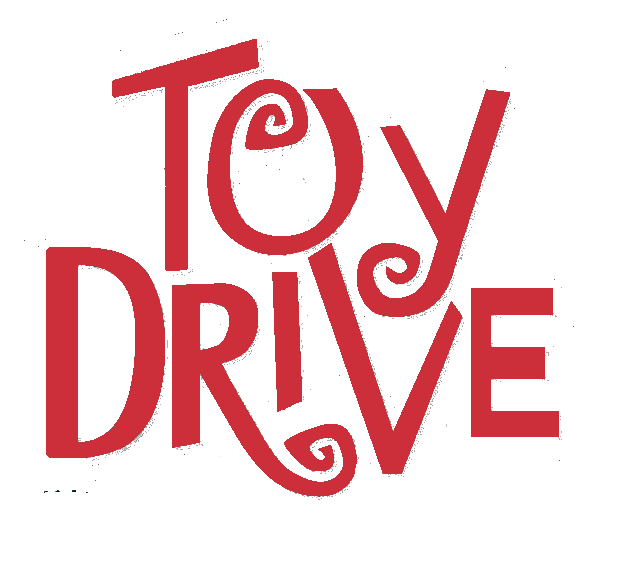 Parade entry participants should arrive 30 minutes early to fill out the entry form. Anyone interesting in being in the parade please go to South Commerce street by Adams Gas to line up around 3:00 to 3:30
Although there is no entry fee required to participate in the parade in the city of Adams volunteer fire department humbly ask you to donate one new, unwrapped, toy for "Toys For Tots"
Cookies, Photos with Santa After Parade
Santa will be present following the Christmas Parade. Come get your picture made with Santa! Hot Chocolate and cookies will be available, free of charge!
There will be the lighting of the City's Christmas lights just after sunset.

December 4th: White House Parade & Christmas on Main Street Celebration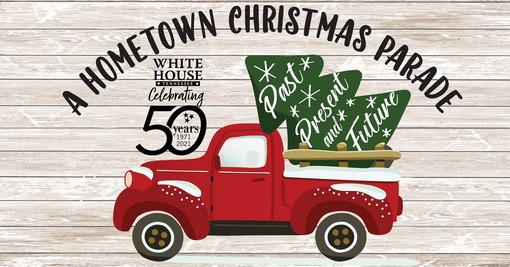 SATURDAY, DECEMBER 4, 2021 AT 3 PM – 6 PM
Event by City of White House, Tennessee – City Administrator's Office
Billy S Hobbs Municipal Center
The annual Christmas Parade for White House, Tennessee will have a new theme and a new start time this year to celebrate the City's 50th Anniversary. The "A Hometown Christmas… Past, Present & Future" will be held on Saturday, December 4, 2021.
Immediately following the parade at the City Hall Complex we'll host the final celebration for the City's 50th Anniversary – A Main Street Christmas Celebration!
Activities will include:
– Refreshments
– Live Music from local choirs
– Library Open House
– Free photos with Santa
– Sealing of the Time Capsule
– Reading of 'Twas the Night Before Christmas
– Tree Lighting Ceremony
The parade will leave White House Municipal Park on Highway 76 at 3:00 pm and head East towards City Hall, turning South onto Highway 31W and ending at the intersection of West Drive and Highway 31W where floats will disperse. Walkers that are participating in the parade will continue back to the park via West and Elementary Drive. Please note traffic will be blocked near the parade route for approximately an hour beginning at 3:00 pm or until the parade is over.
The parade will feature floats and entries from individuals, local businesses, schools and churches.
Participants are encouraged to decorate their float or entry with a historical theme celebrating the last 50 years in White House. Participants should consider historic events in their organization, for instance a championship team, construction of a new church or the grand opening of a business. Or participants could put their imagination to work and create a futuristic entry that represents the City of White House in the next 50 years and beyond.
There will be awards for the top three entries as determined by a panel of judges selected by the White House Parks & Recreation Department. To register visit www.whitehousetn.gov or contact the Parks Department.
City of White House, TN- Police Department
🥛🍪 MILK and COOKIES🍪🥛
We know milk and cookies are Santa's favorite treat, but they may be ours too!
At the Main Street Christmas Celebration, directly after the Christmas parade on December 4th at 3PM, milk and cookies provided by the White House Utility District will be served! These along with other refreshments will be located throughout the round about area!
Be sure to come check out all the activities going on that day!🎄🎅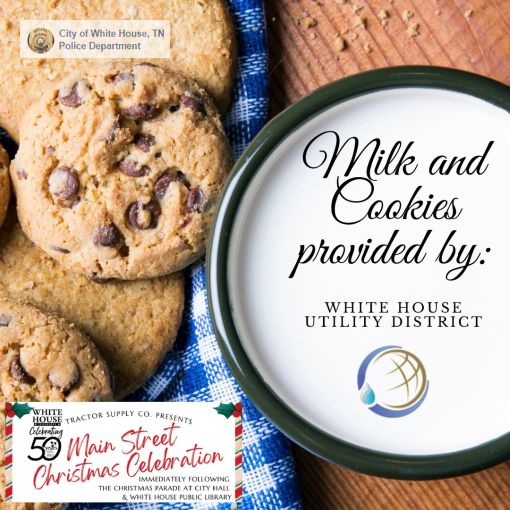 Saturday, December 11th: Millersville Christmas Parade & Festivities starting at 1pm.
Register your business now to enter a float, and compete with other local citizens in the parade for great exposure and community fun!
Call Lisa at 615-420-6417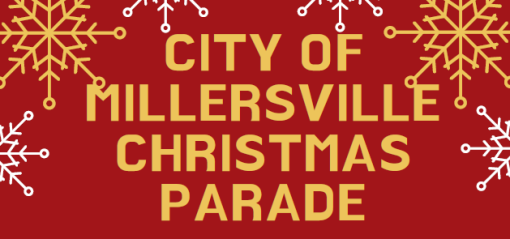 Christmas Party after the parade at the Millersville Community Center – Vote for your favorite chili, Free Food and Drinks, Clowns, Santa, Christmas Characters, Bounce House @ 1181 Louisville Hwy Millersville, TN. 615-420-6417

December 7th: The Byrum Porter Senior Center In Orlinda – Annual Christmas Potluck will be held on Tuesday, December 7th at 6 p.m.
Everyone is invited to attend, and we will have a great time.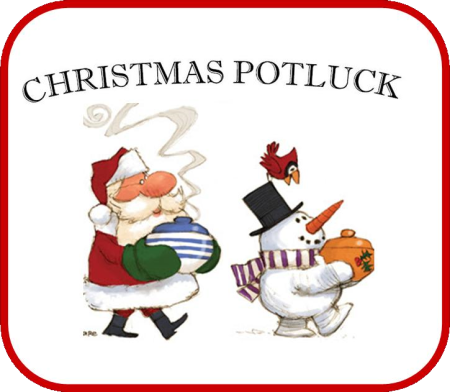 DEC 16 AT 3:30 PM – DEC 17 AT 4:30 PM – Braxton's 2021 Christmas Blessings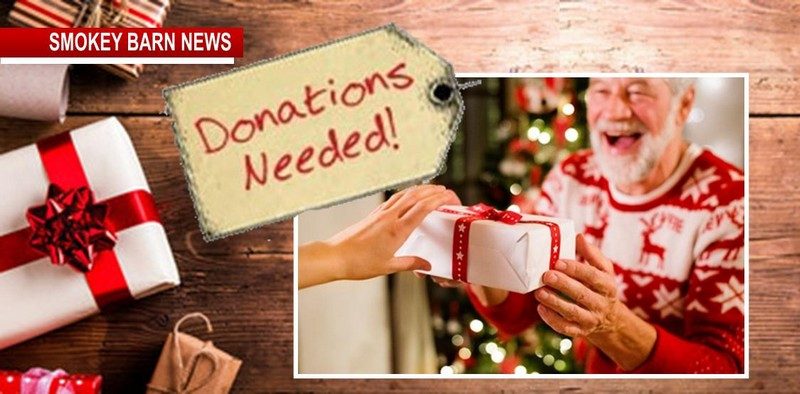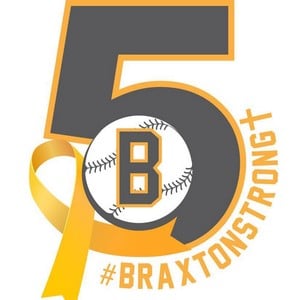 It's that time of year again!! Let's bring some Christmas cheer to local elderly in assisted living.
🛍 We will be filling 65 large gift bags (19 men & 46 women) full of holiday cheer to pass out!
We will be visiting and passing out gifts on Thursday to MorningSide and Friday to Springfield Heights. If you have children that would like to join in on spreading cheer please let me know. The senior love to have children visit them! Mask will be required inside both buildings and I ask please do not come if you or anyone around you have any illness symptoms. We want to keep our elderly healthy!!
If you would like to donate items or funds to help purchase these items, please contact BraxtonStrong Foundation on how to do so. PayPal, Venmo, cash or check accepted. Items may be dropped off (new and unused) with Nicole Turnbow. Also willing to meet. Thank you all for helping to show some love to our local seniors!!
LIST: Donations/Christmas Blessings For Seniors
Blankets
Non-slip/grip or fuzzy socks
House slippers
Lotion
Large print word searches/crossword puzzles
Bibles/daily devotions
Brushes
Combs
Toothbrush/toothpaste
Sugar free candy
Hand soap
Snacks
Playing cards (large print)
Lip balm
Stationary
Pens/pencils
Adult coloring books
Coloring pencils
Air fresheners
Home decor
Gloves/scarves
The BraxtonStrong Foundation is a nonprofit organization to help raise awareness for childhood cancer, to give back, and to spread love in honor & memory of Braxton.
Phone: (615) 351-1341
Email: [email protected]

December 16th: The Byrum Porter Senior Center in Orlinda – Santa Hoe Down will be on Thursday, December 16th at 7 p.m.
Music by Good Time Charlie Band and the cover for this is $6. The Byrum Porter Senior Center at 9123 Hwy 49 East in Orlinda, Tennessee. (615) 654-3161. Email: [email protected]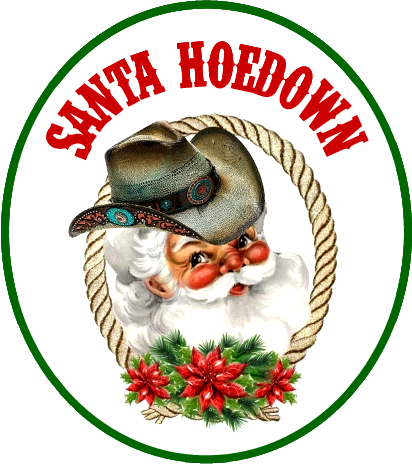 December 19th: A Charlie Brown Christmas Airs on TV!
A Charlie Brown Christmas will air on PBS and PBS Kids on Sun., Dec. 19, 2021 at 7:30 pm ET/6:30 CT (check local listings). The broadcast will be commercial-free.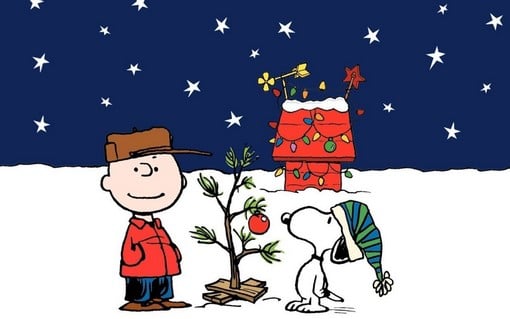 Reload this page often to see new events added… 

It's that time of year again. Dancing Christmas lights on Brownstone in Cross Plains is at it again! (MAP)
Almost 100,000 bulbs dancing to the music from the comfort of your vehicle.

The address is 8208 brownstone ext Cross Plains 37049 MAP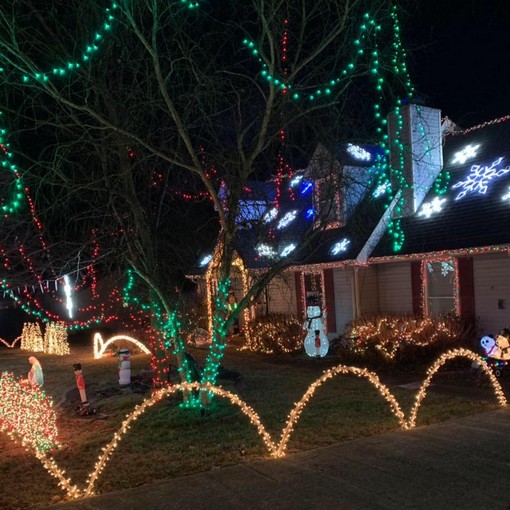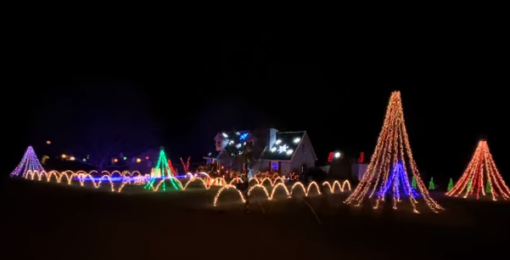 Springfield Parks & Recreation Present "Winter Wonderland"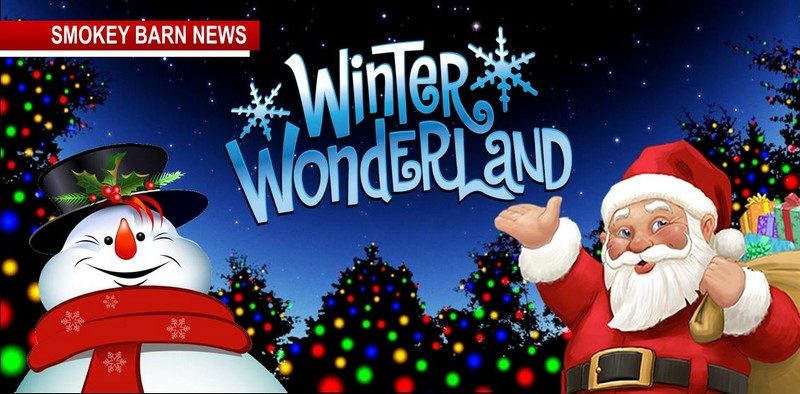 Enjoy thousands of Christmas lights and more than a dozen holiday scenes this holiday season.
Dates: Friday, December 10- Thursday, December 23, 2021
Time: 5:30 PM – 9:00 PM
Location: J. Travis Price Park, 4155 Wilks Road
Fee: Free admission!

PLEASANT VIEW! – Remember last year, Santa came rolling through our neighborhoods on a fire truck?!
"Well, he wants to join in again this year! Need your feedback!! Last year, we threw it together very quickly so this year we want to have enough time to make sure we pick a great date/time and any new neighborhoods that want to be included!"
Drop your information in a comment HERE! What time/date? What neighborhood are you in?!
Very excited to bring this back this year!! We have posted a picture of LAST YEARS breakdown so please let us know what needs to be added! Look forward to hearing from y'all!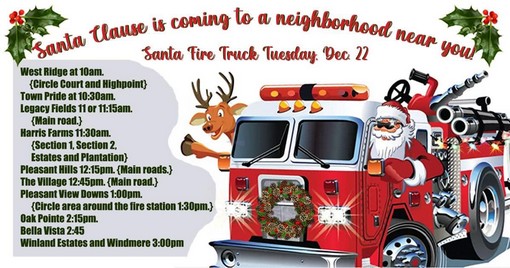 December 31st: The Byrum Porter Senior Center in Orlinda – New Years' Eve Dance (December 31st at 8 p.m.) will be just $15 per person.
We always have a great time and finger foods are provided and dance the night away to the Good Time Charlie Band.
The Byrum Porter Senior Center at 9123 Hwy 49 East in Orlinda, Tennessee. (615) 654-3161. Email: [email protected]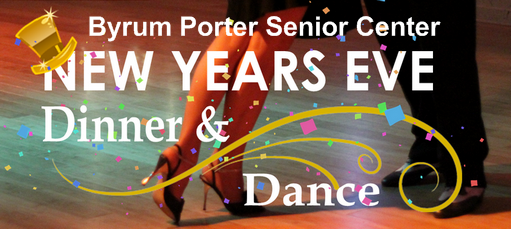 Robertson County Senior Center In Springfield, TN
Lots of fun events every month, sign up for the newsletter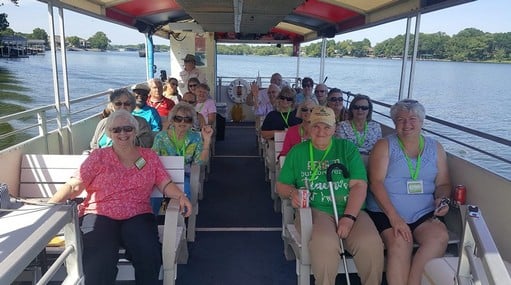 Our Operating hours will remain from 9:30am- 2:30pm. This allows adequate time to sanitize and prepare for activities.
We plan to add many activities in May like, our Harmonica class, another exercise class, etc. We also plan to start our "Out & About trips again!
WOO Hoo! Things are really looking up!
Can't wait to see your smiling face!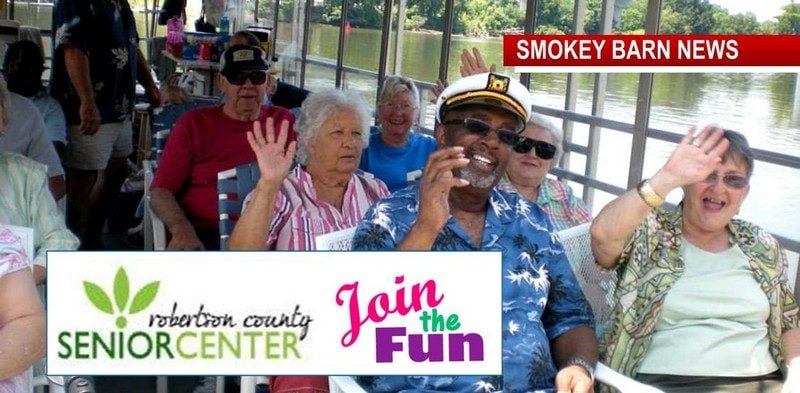 Check out all the fun activities planned each month, Join us on FaceBook

(Robertson County, TN)
The Robertson County Animal Control is overwhelmed by the current overpopulation of pets in our county
We have been working diligently to improve the situation in our area and lower our euthanasia rates. This has only been possible with support from our commissioners and mayor, and leadership of our Director Kevin Clinard. We promote spay and neuter. Please contact our office for information on low cost spay and neuter or to schedule to have your pet fixed.
Robertson County Animal Control
2900 W. County Farm Rd.
Springfield, TN 37172
Email: [email protected]
Phone: 615-384-5611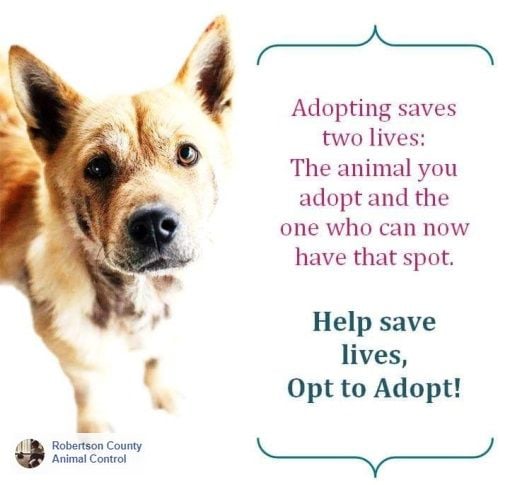 (Springfield, TN)
Orlinda, TN Byrum Porter Senior Center
ORLINDA TENNESSEE: (Smokey Barn News) – The Byrum Porter Senior Center in Orlinda, TN offers…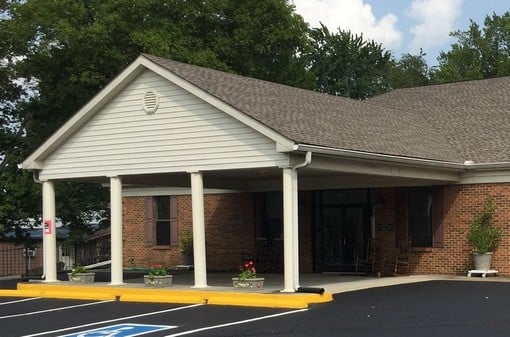 Byrum-Porter Senior Center in Orlinda, TN is open Monday – Friday from 8 am to 4 pm
We have everything from exercise classes, day trips, mystery lunches, extended trips, card games, dances and much, much more.
Checkout our newsletter to find out more about our dance themes, class times and trips on our website byrumporter.com or follow us on Facebook at Byrum-Porter Senior Center for all our fun activities.
Fitness after 50, Yoga & Tai Chi Exercise Classes, Dominoes, Canasta, Karaoke, Bridge, Shanghai Rummy, Footcare & Nail Appointments, massage appointments, paint classes and more. Request our monthly newsletter with all the details, just send an email to: [email protected]
Visit our exercise room
We have treadmills, stationary bikes, step climbers and a vibration training platform. If you can't get to our exercise classes or aren't comfortable in a group why not try this instead.
Thursday Night Dances: 
Come dance to the great tunes by The Good Time Charlie Band every Thursday night. Good Time Charlie Band rents the center on Thursday nights starting at 7 pm. Doors open at 6 pm. Limited menu available starting at 6 pm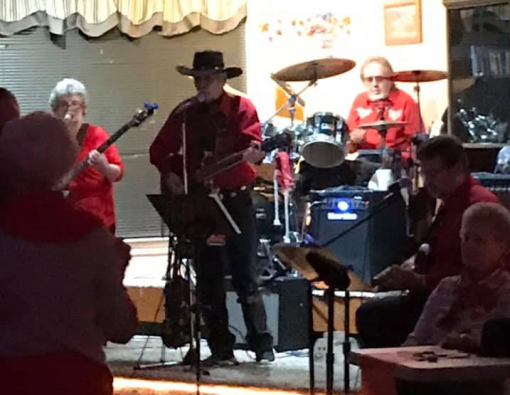 We love to Travel – Our 2021 Trips Collette Trips:
To view these trips, click here.
*All trips are subject to change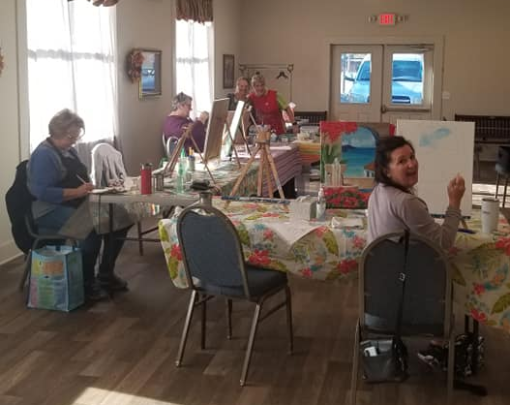 All events are subject to change. Changes will be posted on our Facebook page and our website.
Home Health supplies
We have walkers, canes, crutches, toilet risers, toilet bars, bed assist bars and a shower seat to loan if needed. We also have personal disposable hygiene items.
For updates call 615-654-3161
Location: 9123 Highway 49 E Orlinda, TN 37141
*The Center exists to make life more enjoyable for older adults, who reside in Orlinda and surrounding areas. Activities, Dances, Trips and much more.
*Coffee is always ready and waiting for you.

NOTICE: Food Assistance Available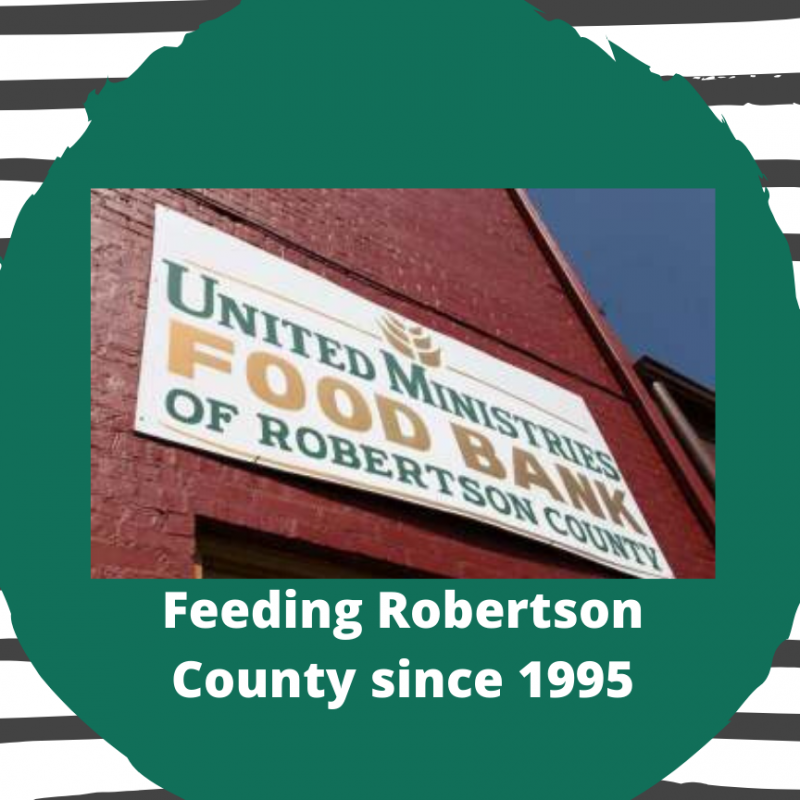 The United Ministries Food Bank would like to inform the residents of Robertson County that they are still helping with food needs.
If you are struggling to put food on your table they can help.
They are located at 808 S Main St. (beside Cope). Familes need to have ID's and Birthdays dates for all living at their residents.
Residents are welcome to come in monthly for assistance. If you have questions please call 615-384-8306.
Hours: Open Monday thru Thursday 10:30AM to 1:30 PM.

Notice: Food Pantry – Bethlehem Baptist Church Drive By Pantry 
Please drive up to Building A from the Hwy 76 entrance. Residents are asked to show proof of residence and an SSN# for each resident.
The drive-by pantry will be open on Wednesdays from 11am to 1pm.
NOTE: Beginning 9/2/2020 the pantry will be open 4:00-6:00 pm on the first and third Wednesday evenings of the month.
Bethlehem Baptist Church – 5081 Bethlehem Road – Springfield, TN. 615-643-0333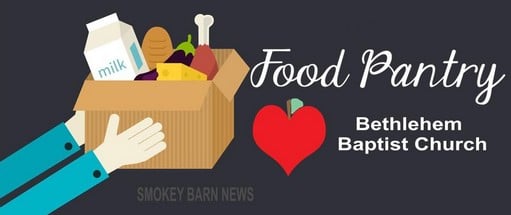 LOCAL LIBRARY EVENTS
Springfield, TN

Millersville, TN Library
Click the Banner below for the full calendar of events including Art ventures, storytimes, sign language and more!

White House, TN Library
Click the Banner below for the full calendar of events including sewing, storytimes, anime' drawing, chess club and more!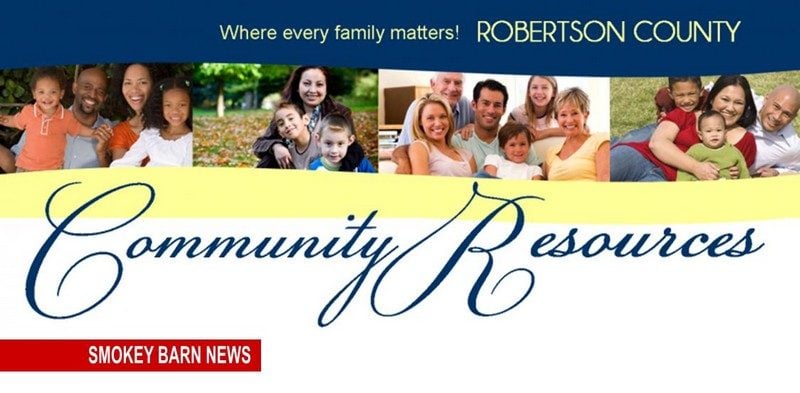 For A Full List of Family & Community Services, Resources & Meetings
Mobile: To See The Latest Stories or to share this article, scroll below