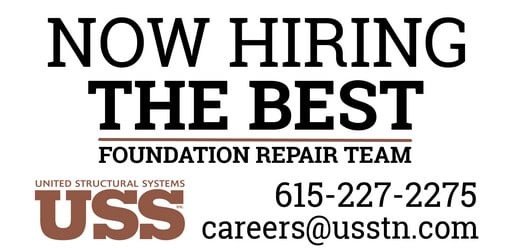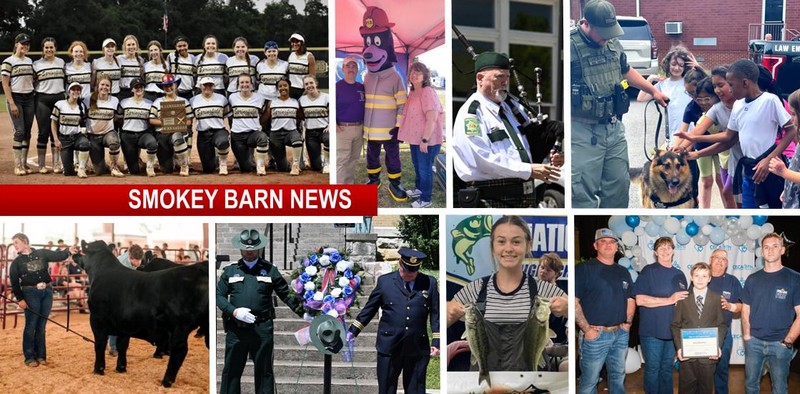 Smokey's Community Column, Stories Across Robertson County (5/22/2022)
ROBERTSON COUNTY TENNESSEE: (Smokey Barn News) – Welcome to Smokey's Community news column. It's a look back at this week's top community news in and around Robertson County.
Smokey's People & Community News column highlights local stories of people, schools, community events, and charities that continue to make Robertson County great!
Upcoming Events are listed below the Community News!
So, mark Your Calendars and don't miss the fun!
BECOME A SPONSOR TODAY!! [email protected]
Got a story? Email your story ideas to our 24/7 news desk; [email protected]

(Orlinda, TN)
Orlinda Volunteer Fire Department Recognized for Excellence ( A LIFE SAVED! )
The City of Orlinda is proud to acknowledge the Orlinda Volunteer Fire Department for the recent recognition and award bestowed upon it by the Children's Emergency Care Alliance of Tennessee at a May 4, 2022 ceremony held in Nashville, TN.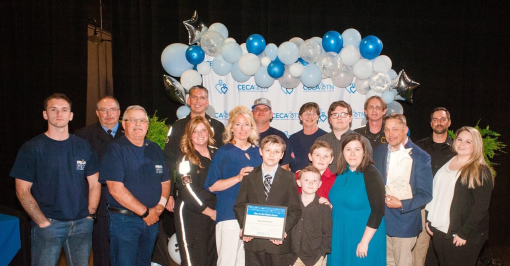 CECA is a statewide agency that works with all levels of medical providers and EMS agencies and personnel across TN. Once a year they host a banquet to recognize excellence and outstanding performance by emergency medical professionals in scenarios where their actions demonstrate a high quality of care that resulted in a positive outcome for one or more critically injured children. The following is a description of the events for which the Orlinda Fire Department received this award and recognition: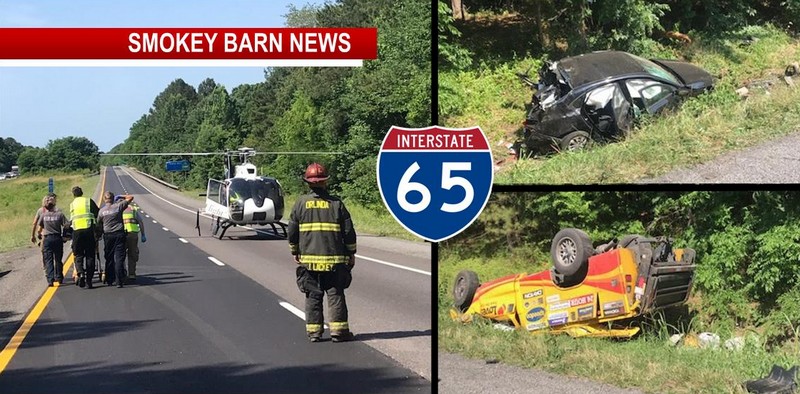 On June 20, 2021, the Orlinda Volunteer Fire Department had responded to and were working the scene of a one-vehicle rollover accident (FULL STORY) that had occurred on the southbound side of I-65 near mile marker 115. Just as they were completing their work on that accident, a utility truck that was driving past the scene failed to notice that traffic ahead of him had stopped for construction. As a result, that truck rear-ended a passenger car filled with a family of five on their way to church. This was a horrific collision at interstate speeds that caused the passenger car to be destroyed and everyone inside to be injured, some critically. Without detailing each passenger's injuries, suffice it to say that they all had injuries requiring emergency medical care, transport, and treatment at area hospitals. But the worst injuries were those to an 11 year old child passenger who had critical, life threatening injuries that most certainly would have resulted in death were it not for the quick and effective treatments provided by the Orlinda Volunteer Fire Department and Robertson County EMS.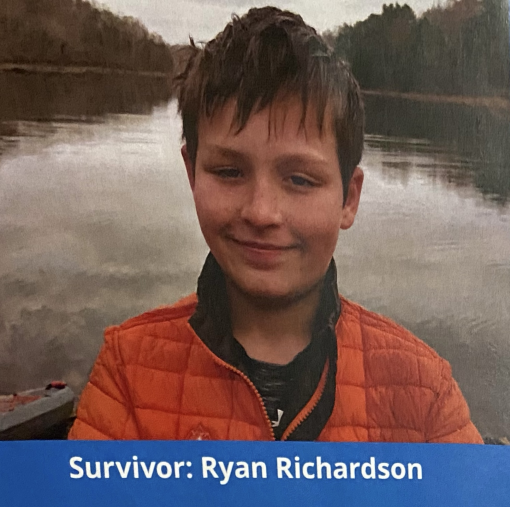 In fact, when Orlinda Firefighters began emergency treatment just moments after the crash occurred, the child had no vital signs- meaning he was clinically dead. Emergency treatment was initiated including CPR.
The proper and speedy use of CPR allowed the boy's brain and vital organs to remain oxygenated and sustained until the treatments being administered were finally able to restart his heart and lungs, essentially bringing the child back to life. While all this was going on, the Orlinda fire fighters/first responders had the presence of mind to call for Vanderbilt Medical Center's LifeFlight helicopter for emergency air transport of the patient. Because of their skilled care and fast response, this 11 year old child's life was saved and he and his family were able to attend the May 4 ceremony and personally thank the Orlinda Fire Department personnel who had worked so hard and saved his life.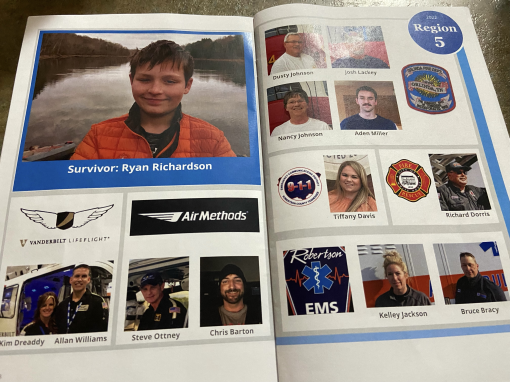 While Orlinda currently has 10 outstanding fire fighters and medical responders on staff, on the day of this accident it was Fire Chief Dusty Johnson, Assistant Fire Chief Nancy Johnson, Lieutenant Josh Lackey, and firefighter Aden Miller who were on scene that day and therefore received this special recognition.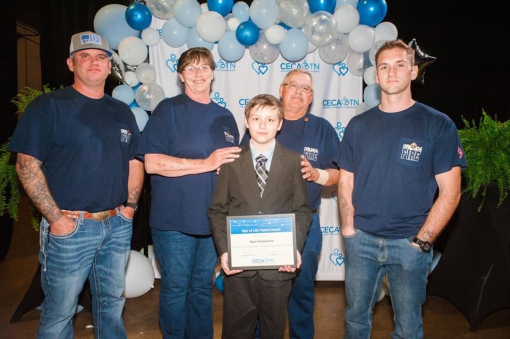 Orlinda is very fortunate to have such skilled and devoted emergency response professionals. Please remember that these are the people who get up in the middle of those cold, wet winter nights to go and help you and your family in your time of need, or who come and rush into your burning house if you or your loved ones are trapped. Our firemen spend countless hours training, practicing, and getting certified just so they will be prepared if and when you need them. The City of Orlinda thanks each one of them and is very proud of the recognition they received in this case. If anyone reading this sees one of our fire fighters, please be sure and thank them for their service and congratulate them for the aforementioned award they received on May 4, 2022.
-Kevin Breeding Orlinda City Manager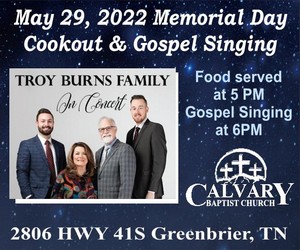 (Springfield, TN) Springfield High School Lady Jackets Softball Team is headed to STATE!
Congratulations to the Springfield High School Lady Jackets Softball Team!
The team will leave Springfield High School at 1:45 pm Tuesday, May 24 with a send-off parade that will travel down 5th Avenue, turn left on Memorial Blvd, and right on Tom Austin Highway towards the interstate.
-photo: Bill Diehm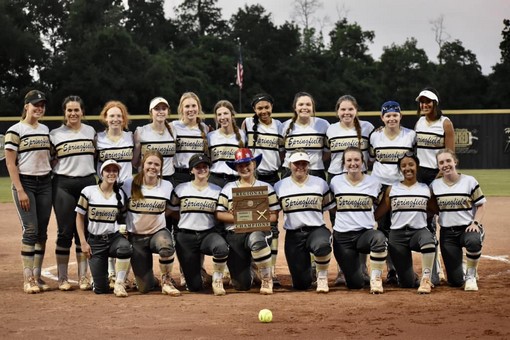 Springfield High School Fishing Team –  Congratulations to you all!
This weekend was the North Central Championship on Center Hill Lake. We had 2 teams fish the event. I understand they braved a little heat, some monsoon type rain and even a little hail. But they kept fishing!
Congratulations to Lee Goodwin and Luke Reynolds who had a limit. These guys weighed in 5 fish for 13.26 pounds. This was their first limit for the year. It was also good enough to land 3rd place for them on Saturday. Good job!!
Kinsey Smith was fishing alone and was able to put 2 keepers in the boat. Her 2 fish had a total weight of 3.62.
Congratulations to you all!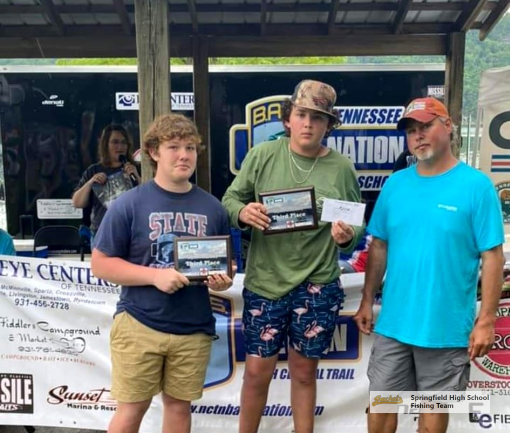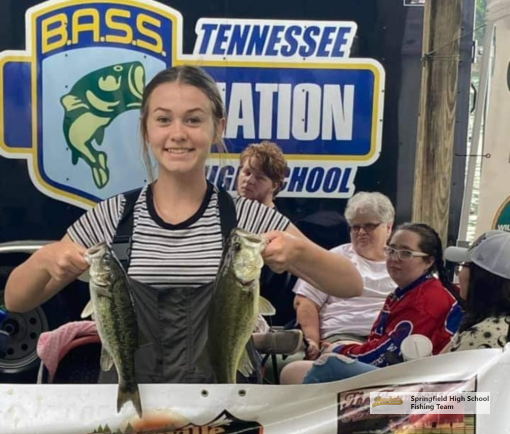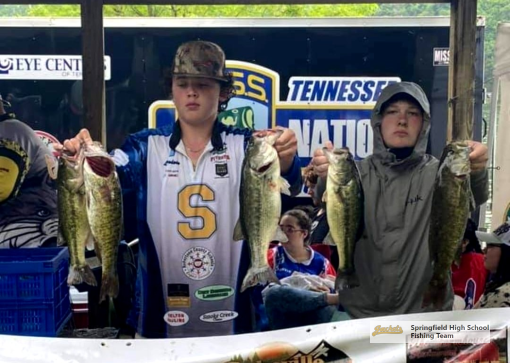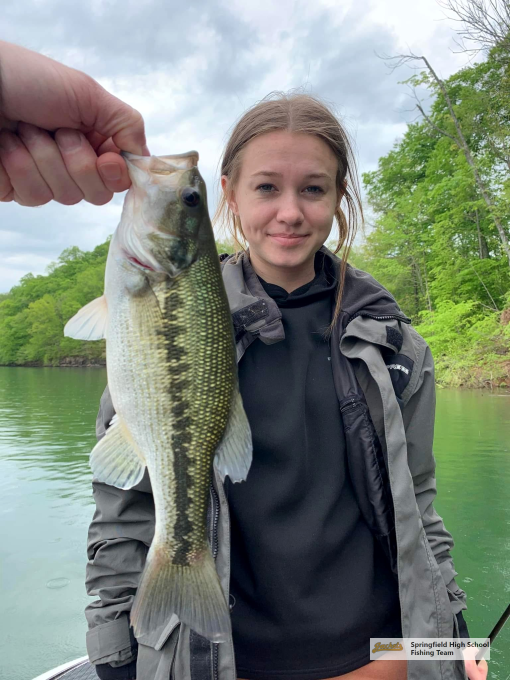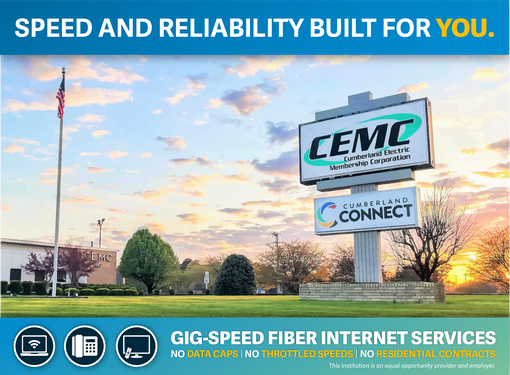 (Cedar Hill, TN)
JoByrns FFA – Let's go Abby Newberry!
"We would like to recognize the outstanding performance by Abby Newberry with Newberry Farms! This scale-crushing steer won the rate-of-gain contest at the Clarksville Area Better Beef Show, while gaining an astonishing 5.29 lbs a day! This dude weighed in at 685lbs and after 155 days on Performance Feeds Canyon Creek Finisher he weighed a whopping 1,505lbs! Jason at Newberry Farms stated "The feed was always consistent and the steers never stopped eating." Newberry Farms also took home some hardware after winning Grand Champion Bred & Fed with another steer! This was a showmanship award for a steer that was born and raised on their farm! Huge congratulations to Newberry Farms on a job well done!" Performance Feeds LLC.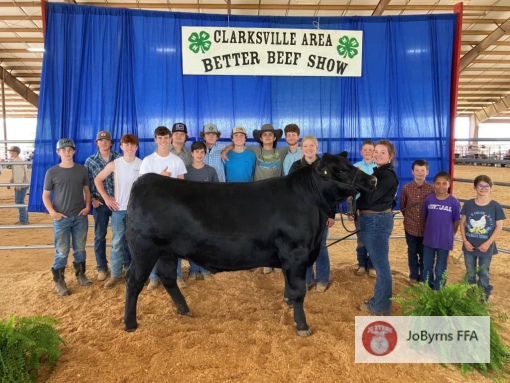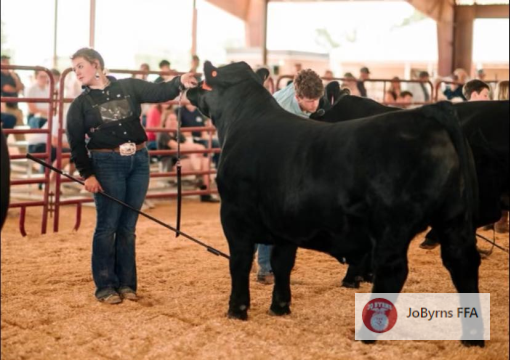 Jo Byrns All The Way To STATE!
-photo courtesy Shannon Holt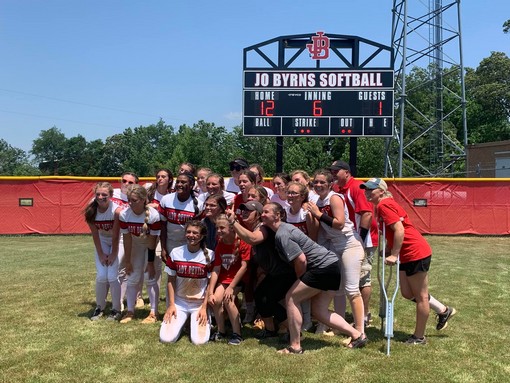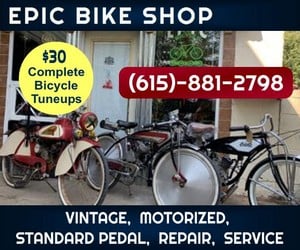 (Robertson County, TN)
National Police & EMS Week – Robertson County, TN
"This years EMS Week theme was "Rising to the Challenge". EMS providers all over the country have faced numerous challenges over the past few years. Over the past two years, Robertson County EMS providers have faced unprecedented challenges ranging from a global pandemic, massive healthcare staffing challenges and a 30% increase in our call volume last year. Our providers have risen to the challenge, performed admirably and provided some of the best prehospital patient care in Tennessee." – Robertson County Emergency Medical Services
Thank you to all of our EMS clinicians for everything you do for our community!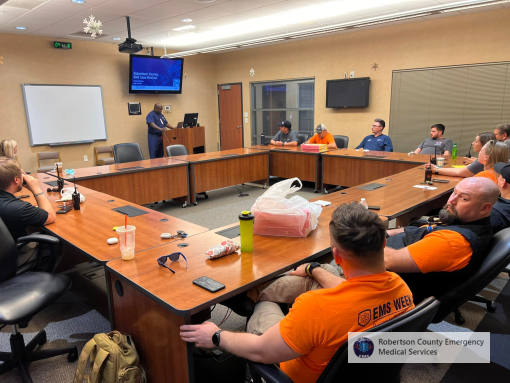 "Thank you to everyone who attended and honored the officers who lost their lives in the line of duty at our annual Law Enforcement Memorial Ceremony with the #rcsoteam, Springfield Police Department – City of Springfield, TN – Government, and Cross Plains Police Department. We are honored and blessed to serve such an amazing community." Robertson County Sheriff's Office #NationalPoliceWeek2022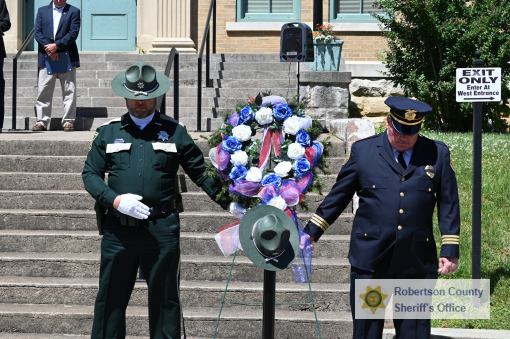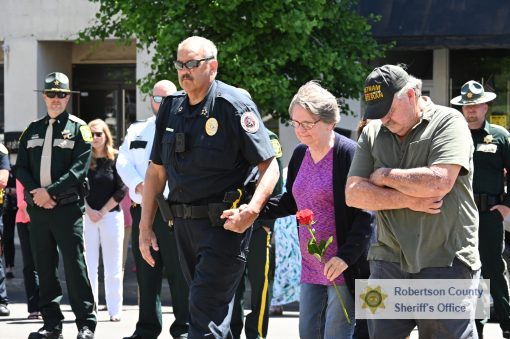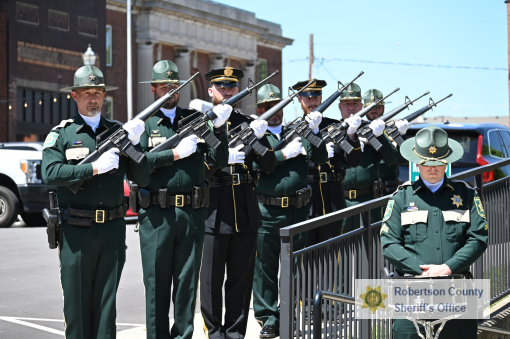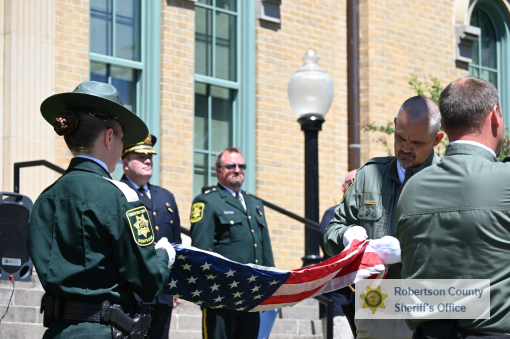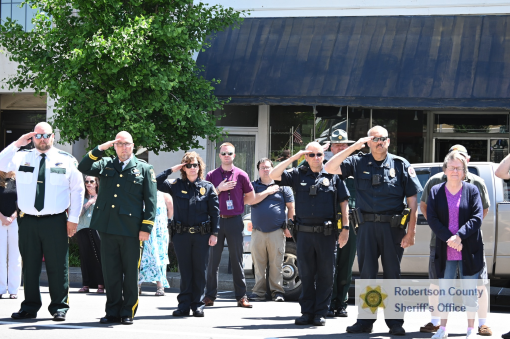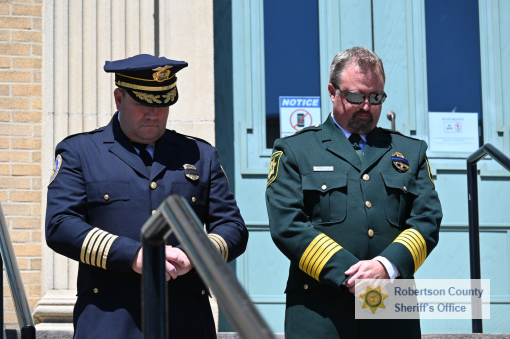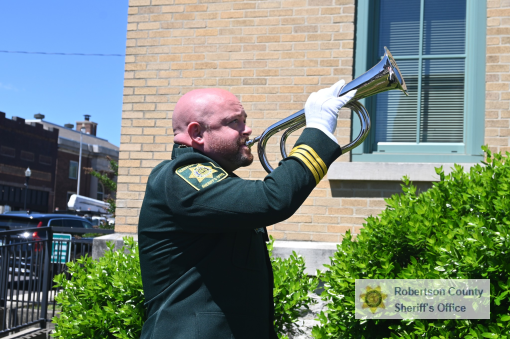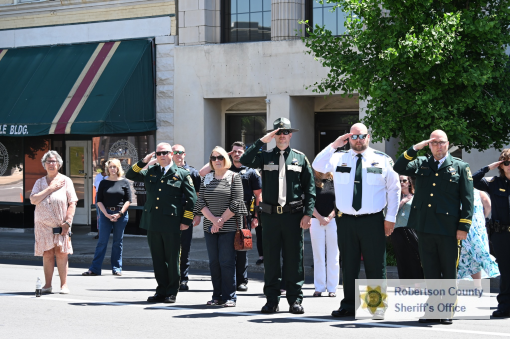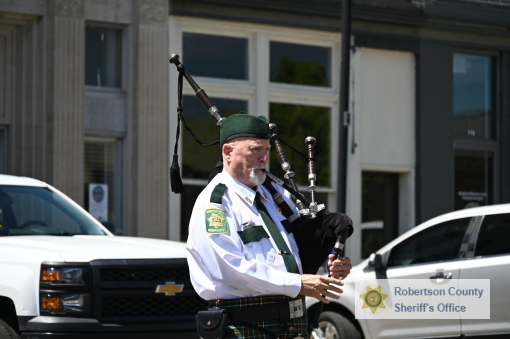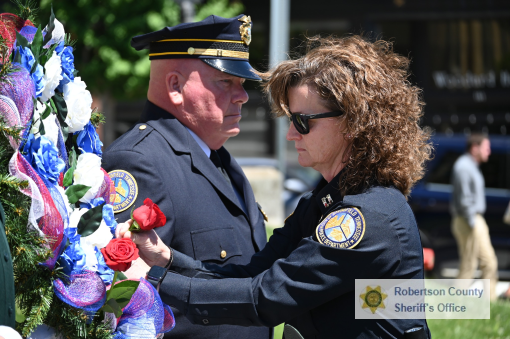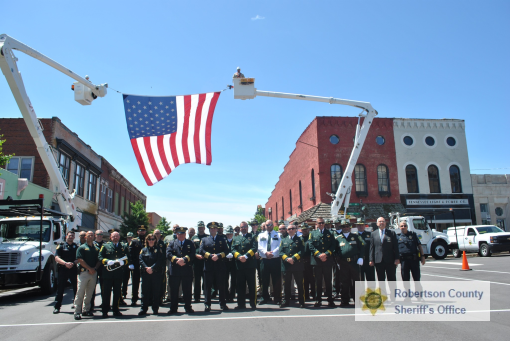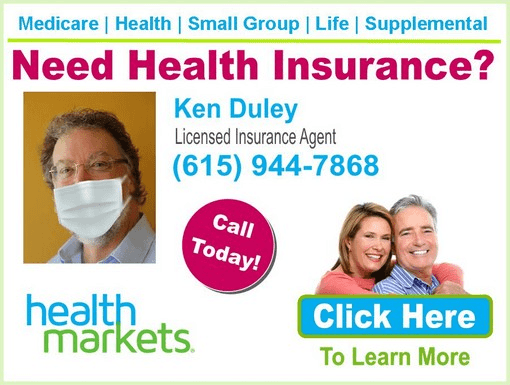 (Portland, TN)
Important messages from the Portland TN Fire Department…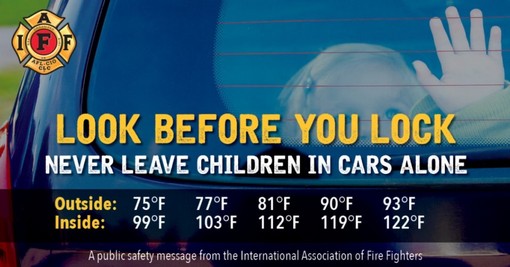 Two Recent RECALL Alerts…
FORD MOTOR COMPANY RECALLS CERTAIN 2021 MODEL YEAR FORD EXPEDITION AND LINCOLN NAVIGATOR SUVS FOR POTENTIAL UNDERHOOD FIRE CONCERN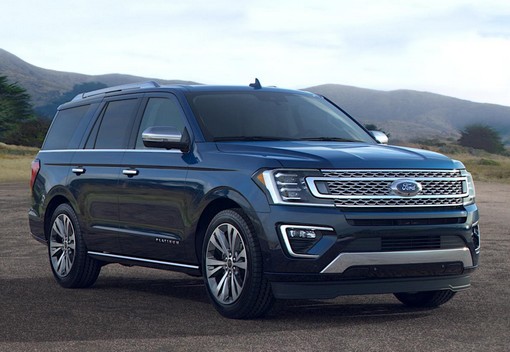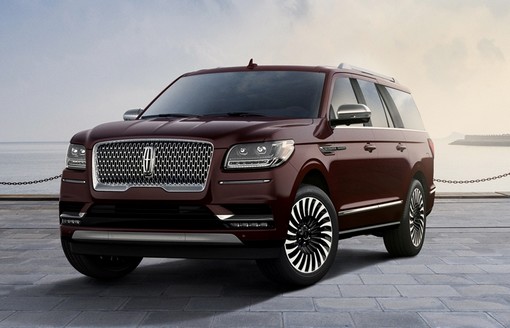 May 19, 2022
DEARBORN, Mich., May 19, 2022 – Ford Motor Company is advising customers of certain 2021 Ford Expedition and Lincoln Navigator SUVs – built over a four-month period between late 2020 and early 2021 – to park their vehicles outside and away from structures while Ford investigates the cause of under hood fires.
Responding to 16 reported incidents, Ford is recalling 39,013 Expedition and Navigator SUVs in the U.S. built between Dec. 1, 2020 and April 30, 2021. These vehicles may pose a risk of under hood fire, including while the vehicle is parked and off. As of Ford's filing with NHTSA, there have been no reported incidents with vehicles built before or after these dates.
Ford, which began investigating the issue on March 24, 2022, has not yet established a cause. The incidents are believed to originate in the rear of the engine compartment near the passenger side of the vehicle.
Fourteen of these incidents occurred on vehicles owned by rental companies (across multiple locations) and two were retail customer vehicles. Of the 16 incidents, 12 reportedly occurred while the vehicle was parked and off, one reportedly while the vehicle was parked and on, and three reportedly while the vehicle was in motion.
Ford is treating this recall with a high sense of urgency and will communicate to customers – via FordPass and Lincoln Way app and mail – as soon as it finalizes the list of owners and addresses within the recalled vehicle population.
Ford has not issued instructions to stop driving vehicles under this recall and is not aware of any accidents related to this issue. The company is aware of one reported injury.
"We are working around-the-clock to determine the root cause of this issue and subsequent remedy so that customers can continue to enjoy using their vehicles" said Jeffrey Marentic, General Manager, Ford Passenger Vehicles. "We recognize the importance of staying in touch with our customers until we resolve this matter."
-source: https://media.ford.com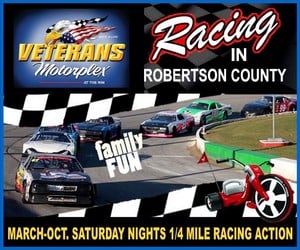 Best Buy Recalls Insignia™ Air Fryers and Air Fryer Ovens Due to Fire and Burn Hazards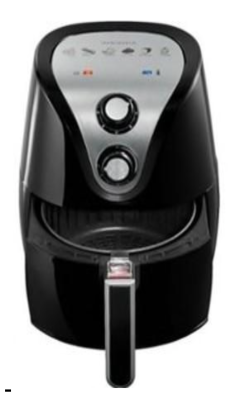 Name of Product:
Insignia Air Fryers and Air Fryer Ovens
Hazard:
The air fryers and air fryer ovens can overheat, posing fire and burn hazards.
Remedy:
Refund
Recall Date:
April 21, 2022
Units:
About 635,000 (In addition, 137,000 in Canada)
This recall involves the Insignia Digital Air Fryers, Insignia Analog Air Fryers, and Insignia Digital Air Fryer Ovens, model numbers NS-AF32DBK9, NS-AF32MBK9, NS-AF50MBK9, NS-AF53DSS0, NS-AF53MSS0, NS-AF55DBK9, NS-AFO6DBK1 and NS-AFO6DSS1 sold by Best Buy. The brand name INSIGNIA is on the top or front of each unit. A rating label on the underside of each unit identifies the brand INSIGNIA and the model number.
The air fryers and air fryer ovens have cooking chamber capacities ranging from approximately 3.4 to 10 quarts, and plastic or plastic and stainless-steel bodies in black and stainless-steel finishes.
Remedy:
Consumers should immediately stop using the recalled air fryers and air fryer ovens and register online at www.insigniaairfryerrecall.expertinquiry.comor call Best Buy at 800-566-7498 from 8 a.m. to 5 p.m. ET Monday through Friday to arrange a return through a pre-paid shipping box and label and return instructions. Best Buy is also contacting all known purchasers directly to arrange returns. The consumer should not return the recalled air fryers and air fryer ovens to a Best Buy retail store for a refund. The consumer will receive a refund in the form of a credit for use at Best Buy stores or Bestbuy.com. Consumers will receive a credit of $50 or the amount on the purchase receipt if higher. Consumers do not need a purchase receipt to get the $50 credit.
Incidents/Injuries:
Best Buy has received 68 reports from U.S. consumers and 36 reports from Canadian consumers of the air fryer or air fryer ovens catching fire, burning or melting. These include seven reports of minor property damage and two reports of injuries, including an injury to a child's leg.
Sold At:
Best Buy stores nationwide and online at www.bestbuy.com, www.eBay.com and www.google.com from November 2018 through February 2022 for between $30 and $150.
-source: https://www.cpsc.gov/Recalls/2022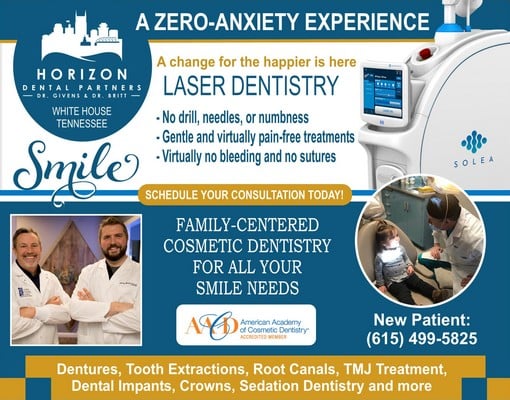 Portland TN Fire Department May is Wildfire Awareness Month.
Check out the LINK  to learn more about how to #PreventWildfires.
DYK: Smokey's first appearance on a Forest Fire Prevention campaign poster was in 1944. #SmokeyBear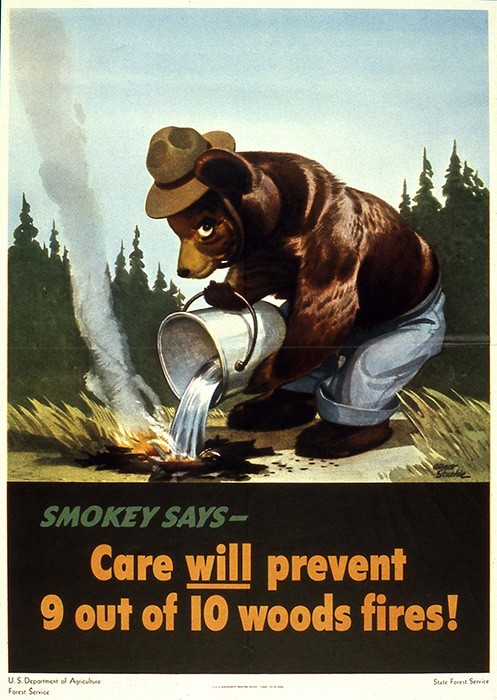 Portland TN Fire Department – That's a good picture with Captain Berry! (at the Strawberry Festival)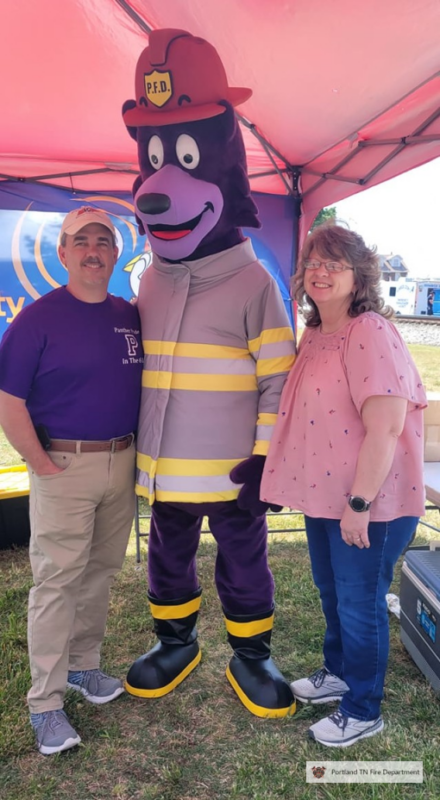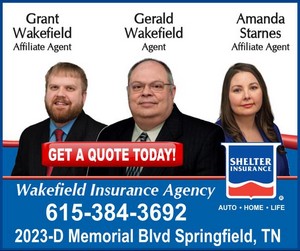 (Cross Plains, TN)
City of Cross Plains TN – East Robertson Men's Baseball team is headed to STATE!
"Congratulations to our East Robertson Men's Baseball team.
Region 5A champions Next stop. SUBSTATE! We are ER!" city of Cross Plains, TN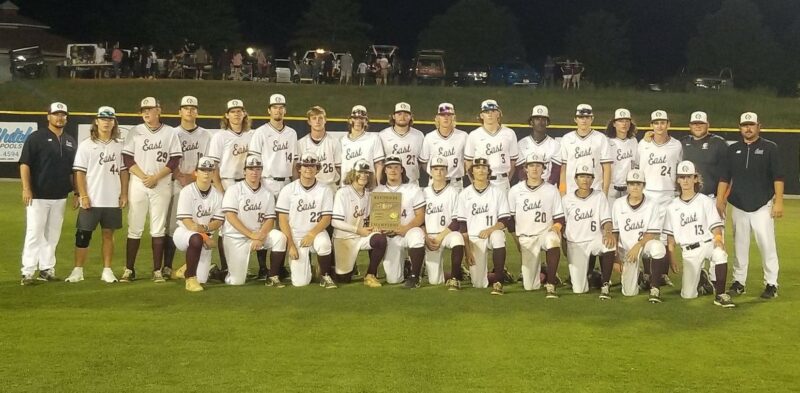 (Millersville, TN)
Millersville Fire Department – Busy day for the FD. Running calls, putting out fires and playing in foam with the elementary school.
Our City of Millersville Police pals got to play on the ladder truck today too!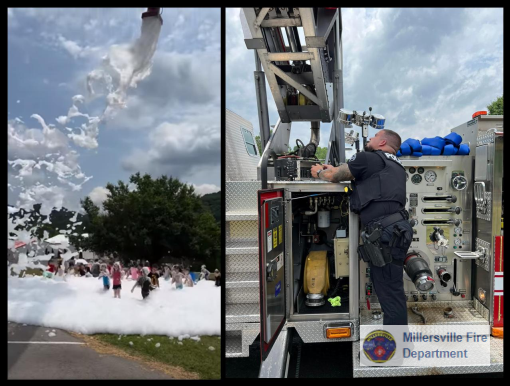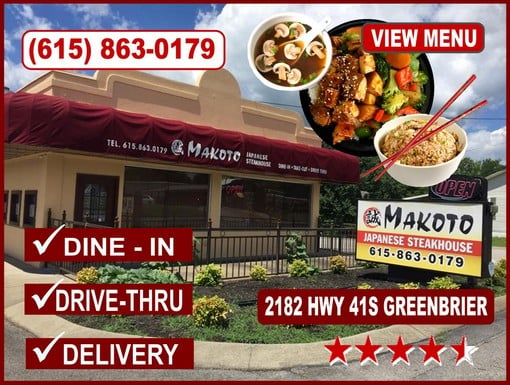 (Greenbrier, TN)
Greenbrier Baseball Booster Club – Your 2022 Region 5 Champions! 
-Photo – Greenbrier Baseball Booster Club


(Robertson County, TN)
Robertson County Emergency Medical Services – Paramedics Reunited with patient at Trauma Survivors Dinner
"Tonight (May 19, 2022), we were honored to attend the TriStar Skyline Medical Center Trauma Survivors Dinner. This dinner reunites trauma survivors with the healthcare team members who were with them from their initial injury and all the way through their recovery. Tonight, Critical Care Paramedic Sean Bartram and AEMT Andrew Randall were reunited with a patient from an accident they responded to on I-24. Sean and Andrew are stationed on Medic 5 in Coopertown. Thank you for all that you guys do. Great job!" RC EMS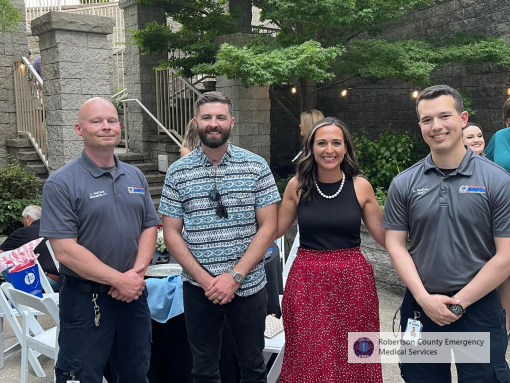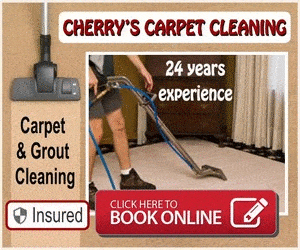 (Robertson County, TN)
Robertson County 4-H Shooting Sports – Congratulations to Young Guns Shotgun members Mason Belcher, Cooper Johnson and Ryan Lee.
They will represent Robertson County at the TN State Shotgun Jamboree in the fall of 2022. The shooters competed today at the Nashville Gun Club in the Middle TN 4H State Shotgun Jamboree.
To qualify, Sr. shooters were required to break a combined total of 75 out of a possible 100 Trap/Skeet. Belcher and Lee led the group, each breaking 86 out of 100 clays. Johnson was able to bust 85 clays. The Young Guns are coached by Michael Belcher and Chris Drake.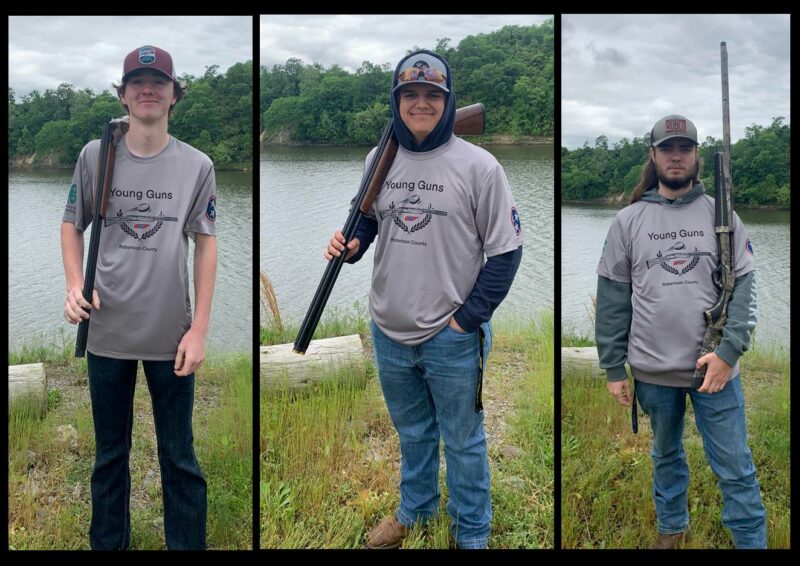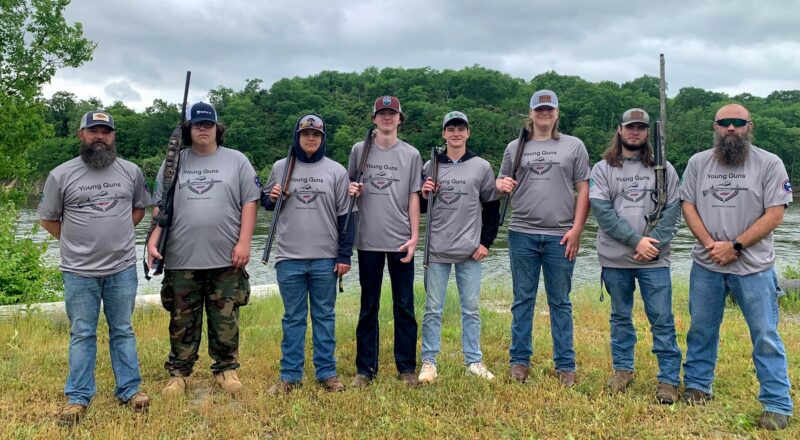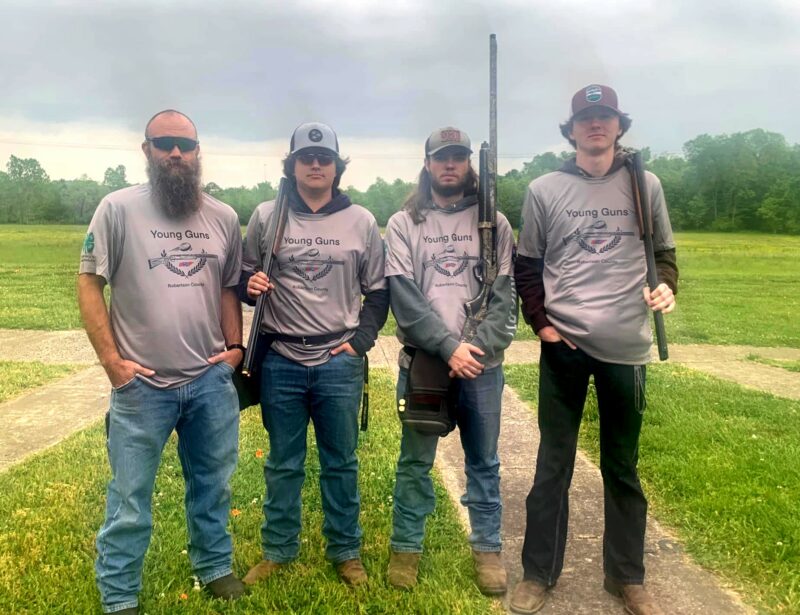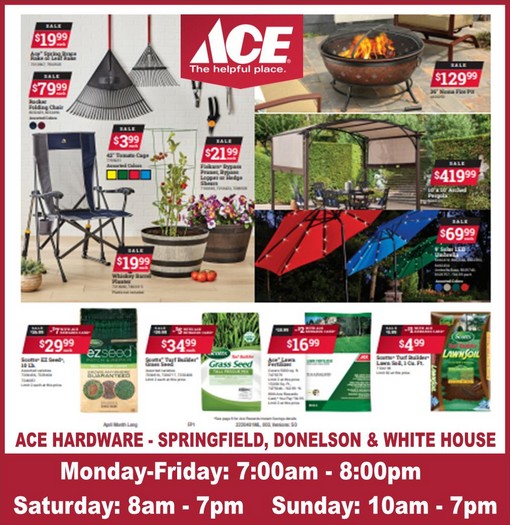 (Springfield, TN)
Robertson County Sheriff's Office – The #rcsoteam was excited to be a part of career day for Westside Elementary School!
K-9 Deputy Zeus showed off his super sniffer while Deputy Duffey and Detective Stiles educated the students on why he is a vital member of the Sheriff's Office team.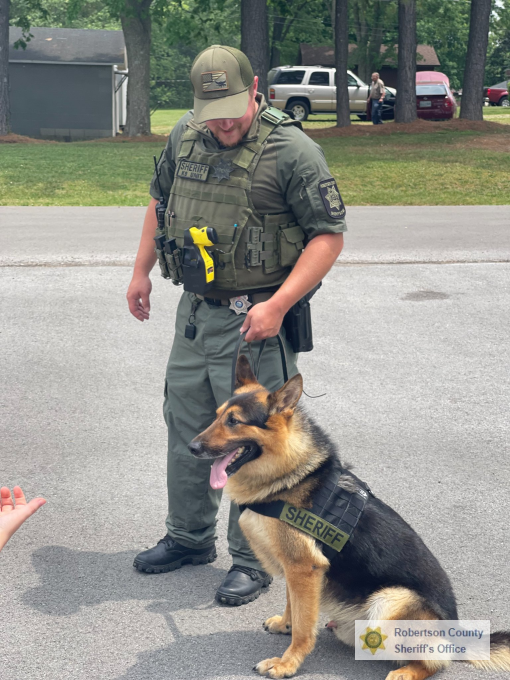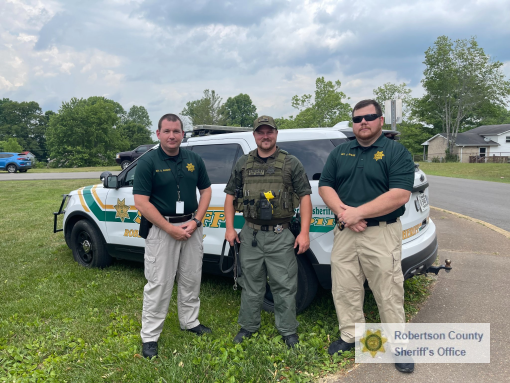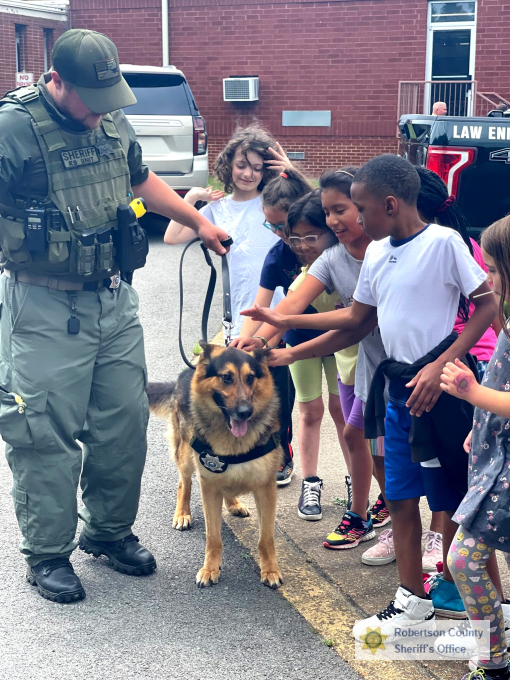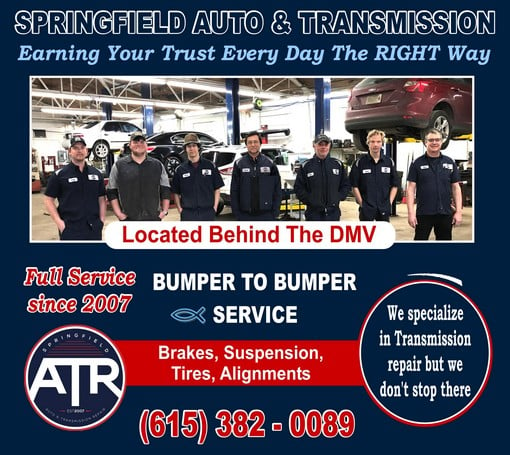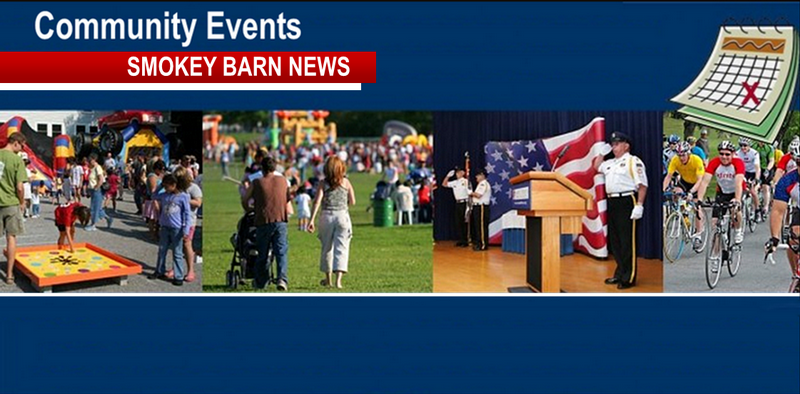 Community Events & Announcements 
ROBERTSON COUNTY & SURROUNDING MIDDLE TENNESSEE
COMMUNITY EVENTS & ANNOUNCEMENTS
NOTE: Ongoing weekly events listed below upcoming events

Every Wednesday – Classic Tin Cruise In – Springfield, TN
Located in the parking lot next to the Waffle House in Springfield. Every Wednesday night from 5-9PM. For more info call Shlby Horner at 615-336-2257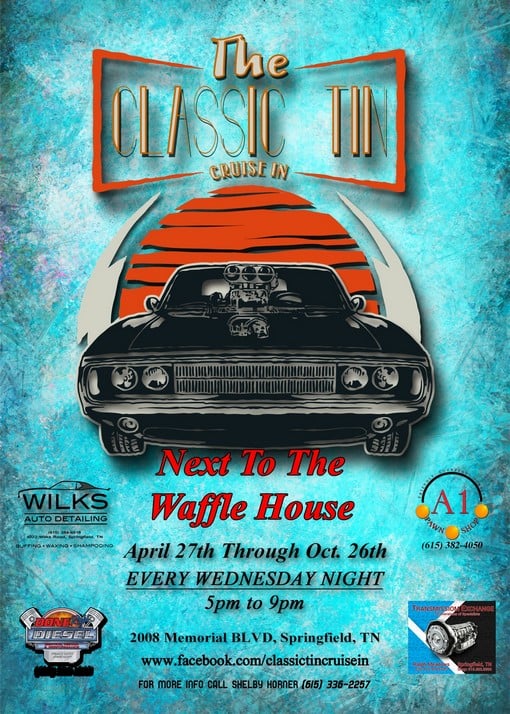 Millersville, TN Library
Click the Banner below for the full calendar of events including Art ventures, storytimes and more!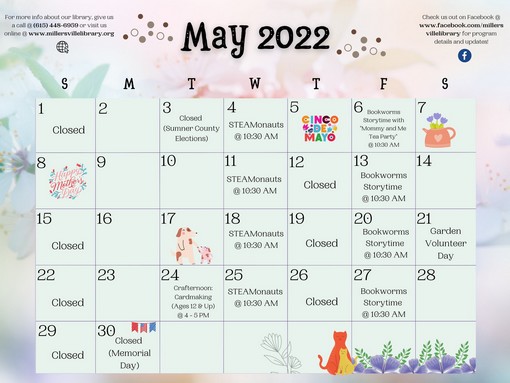 Culinary Camp Every Tuesday from June 9 to July 21 By the UT Extension-Robertson County
As we are getting ready for summer, we are so excited about 2022 Summer Fun Stops! Culinary Camp is just around the corner! There are limited spots and it will be first come first serve!
Make sure to email [email protected] or [email protected] to sign up. You can also call us at 615-384-7936.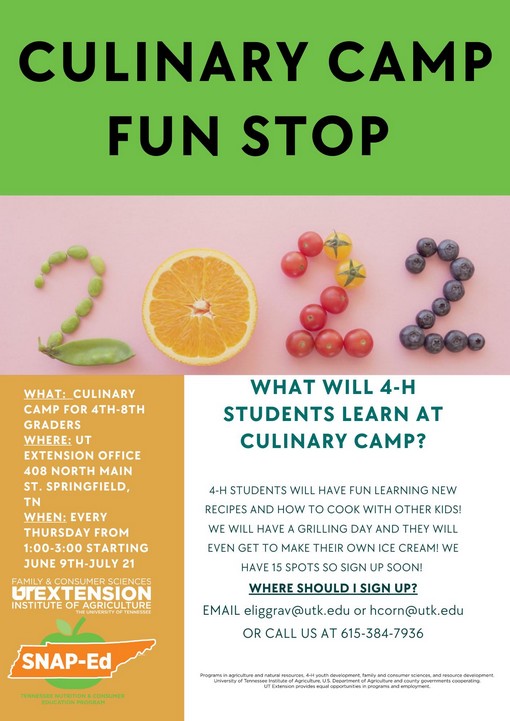 White House, TN Library
Click the Banner below for the full calendar of events including sewing, storytimes, anime' drawing, chess club and more!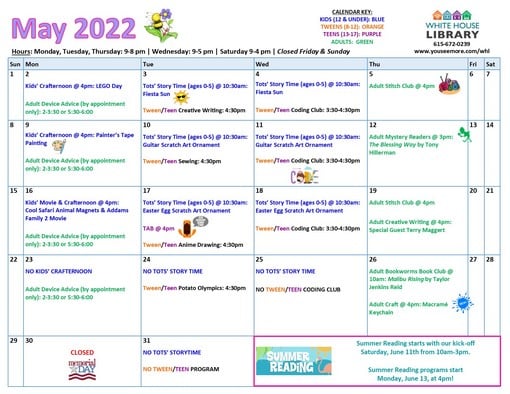 May 26:THURSDAY, MAY 26, 2022 AT 6:30 PM – 8:30 PM
Music Under the Stars | Variety Pak – Fran Hutson Amphitheater
Event by White House Area Chamber of Commerce
Fran Hutson Amphitheater
Live and local that's what you'll get at this year's Music Under the Stars Summer Concert Series. Concerts will take place at the Fran Hutson Amphitheater with the music beginning at 6:30 pm. A fun, family-friendly event! To kick off our series we will welcome Variety Pak to the stage with a selection of classic rock and just a little country too. You'll no doubt recognize some of the fellas in this band as White House's own Gilber McMurtry and Jay Peyton will be entertaining the crowd. Tesha's Food Truck on site so you won't even have to plan dinner. Bring your lawn chairs, blankets and friends for a fun evening of reminiscing and live music. #DiscoverWhiteHouse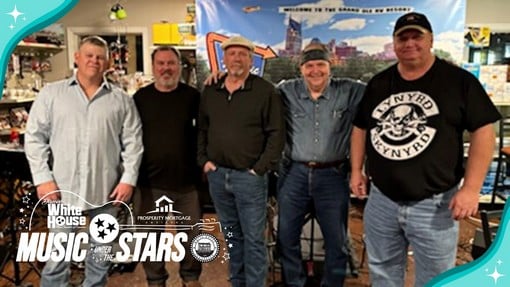 May 29: Memorial Day Cookout & Gospel Singing at Calvary Baptist in Greenbrier, TN
Music by the Troy Burns Family. Food served at 5pm, gospel singing at 6pm

June 3: Starts The Friday Night Markets in downtown Springfield
(Springfield, TN) Fun On The Square Returns With Live Music, Food, Classic Cars & More In '1st Friday Night Markets'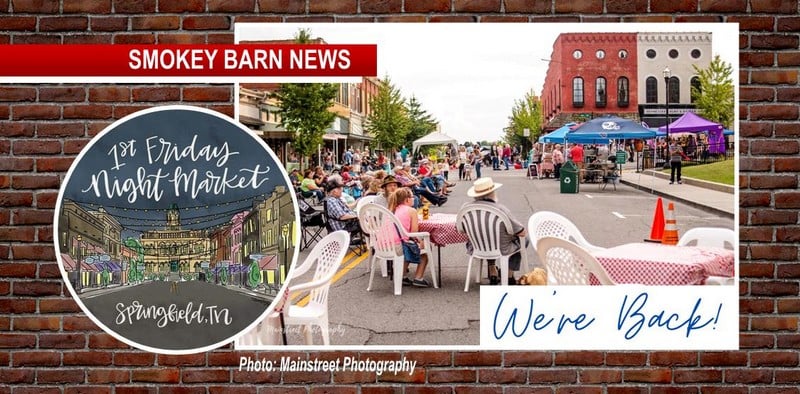 Back by popular demand, the 1st Friday Night Markets on the square in Springfield, TN are scheduled to return May 6, 2022 and run the 1st Friday each month through September 2021 from 6-9pm. (June 3, July 1, August 5, September 2)
The Historic Springfield Event Coordinators will be hosting classic cars, vendor booths of farmers, makers, crafters, artisans, etc., [no MLM], Kids zone and food trucks.
This is a FREE event and family/pet friendly!
Event Time: 6:00pm to 9:00pm
The 1st Friday Night Markets team will also be partnering with Springfield's Parks & Recreation Dept. again this year to bring you the "Summer Concert Series" with foot-tapping, head bobbin', movin' & groovin' live music during the event.
The series will feature five concerts each beginning at 6:30 p.m. and ending at 8:30 p.m.
This year's live music lineup includes:
May 6: The Fortunate Sons on
June 3: Four on the Floor
July 1: High Road
August 5: Ten Year Town
September 2: Jimmy Church Band

June 7 – 10: VBS Spark Studios @ BBC Bethlehem Baptist Church 
(Springfield, TN)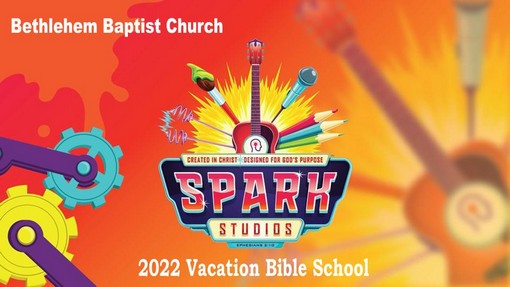 JUN 7 AT 6 PM – JUN 10 AT 8:30 PM
Tickets: bbclife.online
Nursery- 5th grade: Join Bethlehem Baptist on June 7-10th @6pm-830! On the 10th we ask families to stay and join in on the family night fun for all.
Register NOW!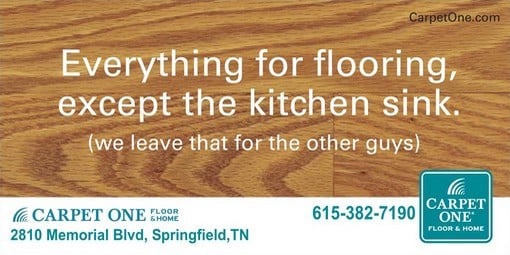 June 11: Springfield Parks & Rec Free Youth Fishing Rodeo at J Travis Price Park
SATURDAY, JUNE 11, 2022 AT 6:30 AM – 11 AM
Springfield Parks and Recreation in partnership with Tennessee Wildlife Resources Agency (TWRA) hosts a Free Fishing Rodeo for children 14 years of age and under at J. Travis Price Park to celebrate National Fishing Month.
Participants must bring all fishing gear and bait – (no artificial lures allowed). TWRA stocks the pond with catfish, bream, sunfish, and other small fish for the event.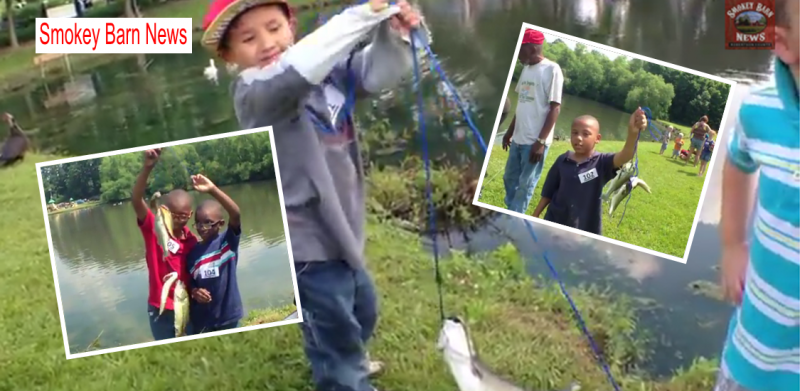 Registration begins at 6:30 AM. Help youth begin an activity of a lifetime. Prizes will be awarded.
Springfield's Parks & Rec Director Terry Martin is always out in the community working to bring more fun family events. Stay tuned!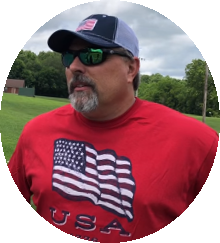 Terry has been with the Parks and Recreation Department since 1995. He started in grounds maintenance and rose through the ranks to become Director of Parks and Recreation in April of 2016. Terry has more than 21 years of experience in all aspects of parks and facilities maintenance, as well as recreational programming and athletic league administration. Terry is a member of the Tennessee Parks and Recreation Association (TRPA) and received TRPA certification in Maintenance Management. He has served as the Dixie Softball District Director since 2013.
Springfield's Splash Pad To Open Memorial Day May 28th
Saturday, Memorial Day  – August 1st, 10 am to 8:00 pm
August 9th- October 1st, 10:00 am to 7:00 pm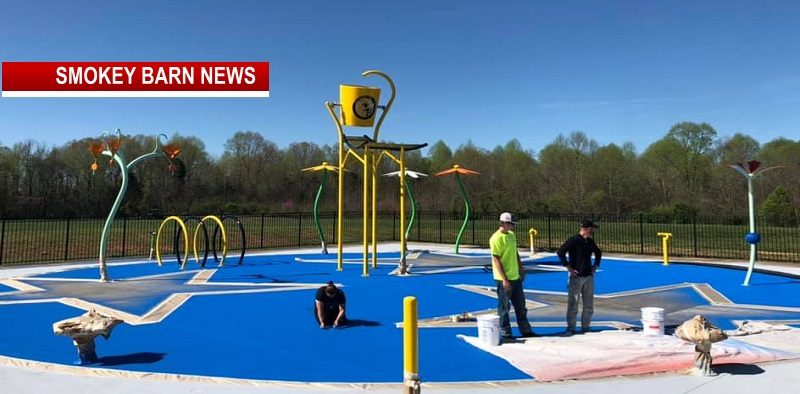 There is an activator at the splash pad. In order for the water to come on, you will simply touch the activator, which is in the shape of a flower and located to the left of the splash pad as you enter.
Picnic Shelter (adjacent to Splash Pad) available on a first-come, first-serve basis.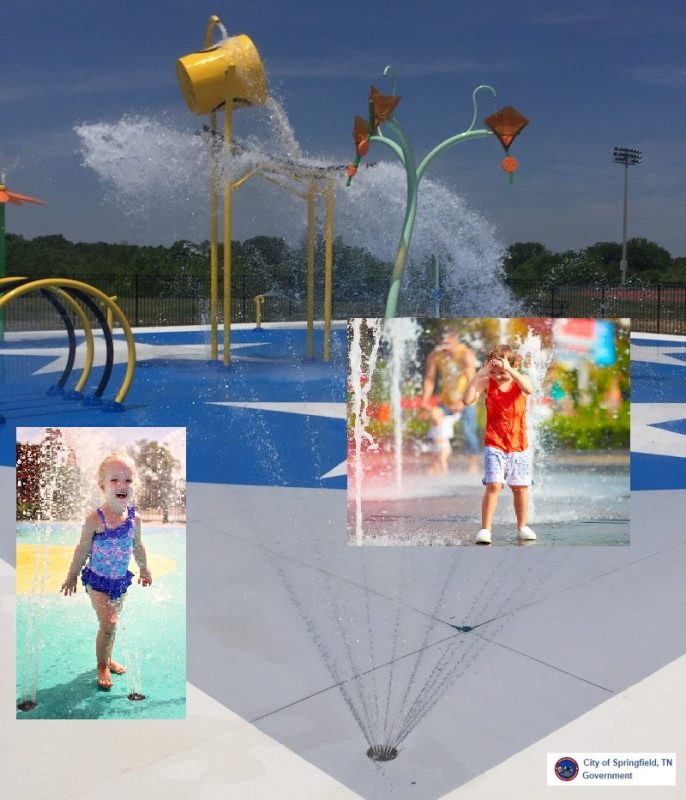 The splash pad is an unsupervised facility. Use at your own risk.
All children must have adult supervision at all times.
Children under the age of ten (10) must be accompanied by an adult 18 years of age or older at all times
All participants must conduct themselves in a courteous, safe and family-oriented manner
No food or drink permitted on the splash pad
No glass containers are permitted in the park area
Climbing on splash pad features are strictly prohibited
No pets are allowed on the splash pad
Non-toilet trained children must wear swim diapers
Roughhousing or violent play is prohibited
Be mindful of inclement weather. Remember, "lightning Kills"
Splash pad shall be vacated at the first sign of thunder or lightning
Splash pad may be closed occasionally due to weather, maintenance or other operational concerns
No water balloons permitted in the park
Do not enter the splash pad area if you have a communicable disease or an open wound
No skateboards, rollerblades, bicycles, scooters, or other wheeled toys are allowed on the splash pad
No diaper changing within the splash pad area. Use changing tables in restrooms
The splash pad is for recreational use only. No bathing allowed
Water shoes or sandals are recommended
Toys are not permitted on the splash pad
Do not drink the splash pad water
Surveillance cameras recording at all times
ANY PERSON VIOLATING ANY OF THE INSTRUCTIONS WILL BE EVICTED FROM THE PARK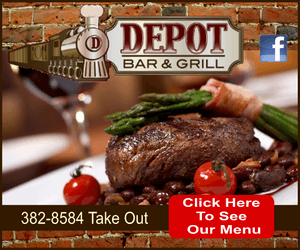 Starting June 18:CRUISE'N N GROOVE'N in Pleasant View, Tn
SATURDAY, JUNE 18, 2022 AT 5 PM – 9 PM
2501 Pleasant View Rd, Pleasant View, TN 37146-8040, United States
**********NEW LOCATION************
Cruise'n N Groove'n cruise-in at the Pleasant View Community Park, 2501 Pleasant View Road, Pleasant View, TN.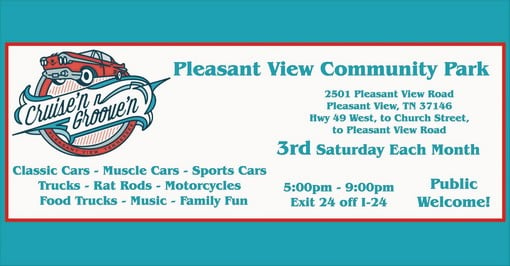 Starts May 21st thru October 15th. Times: 5pm – 9pm (or when the participants leave). We have DJ music, Food Trucks, "Pick of the Month" sponsored by O'Reilly Auto Parts.
At the October event, we will have our annual Trunk N Treat for the kiddos. For more info, contact 615-746-0600 or Jim Hutchens 615-517-1423 or Larry Rediker 615-419-5214.

June 21: Millersville – Mini-art camp & Cookies with Cops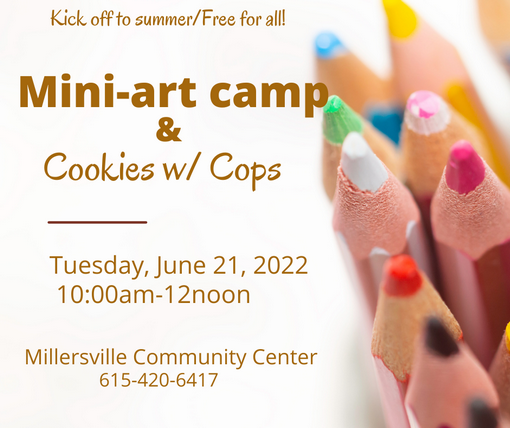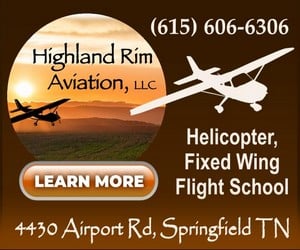 Third Thursday of Every Month! —-Live Music, Food & Fun Kicks off the Cedar Hill Farmers Market Season 2022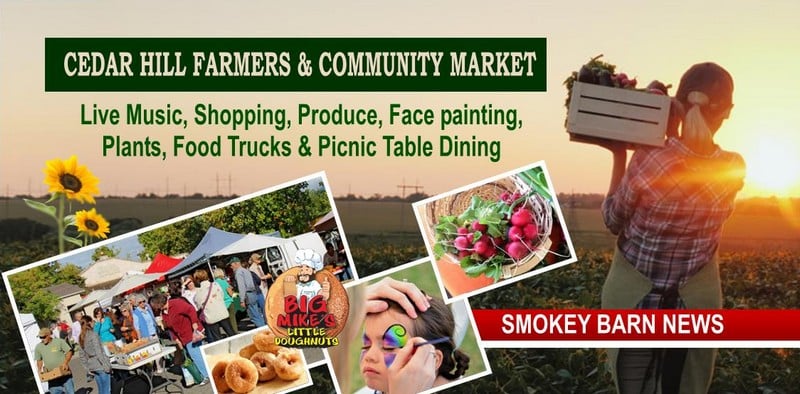 CEDAR HILL TENNESSEE: (Smokey Barn News) –The Cedar Hill Farmers & Community Market of 2022 opens Thursday, April 21 with shopping, produce, food trucks, face painting and live music!
When: Third Thursday every month from 5 PM CDT – 8 PM CDT
Where: Located behind Cedar Hill City Hall: 290 S Main St Cedar Hill, TN 37032
The Cedar Hill Farmers & Community Market is scheduled to run the Third Thursday of each month from April 21 thru September.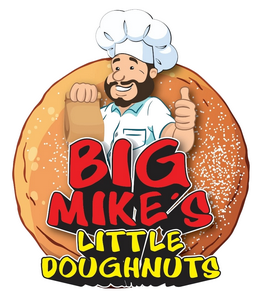 Many local vendors will be selling produce, clothing, plants, leather products, jewelry, baked goods, candles, decor, flowers and more.
Delicious food can be purchased from the Santa Fe Food Truck, Taco Azteca and Retro Monkey shaved ice.
Big Mikes Little Doughnuts will be there for the perfect snack or dessert. Picnic tables will be placed near the food trucks to allow patrons to eat onsite if they'd like.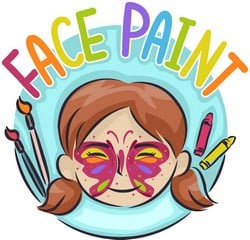 *Live music will be Austin Williams May 1oth!
We work tirelessly to try and bring you, local vendors, with local products.
If you are interested in being a vendor, please send a message (see info below).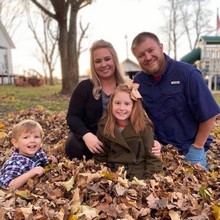 Outside vendors are welcome, but priority will be set on local availability, range of products, etc.
If you would like to become a vendor, contact City Commissioner/ Vice Mayor John Edwards by email at: [email protected] or call (615)585-5756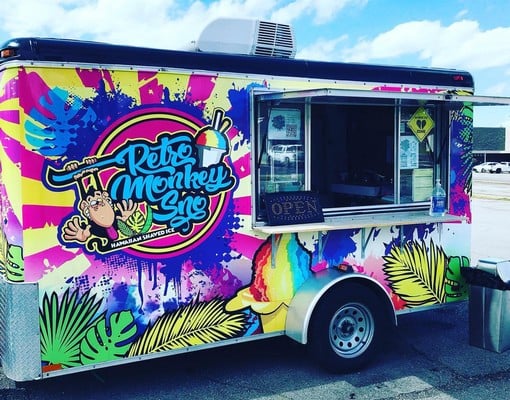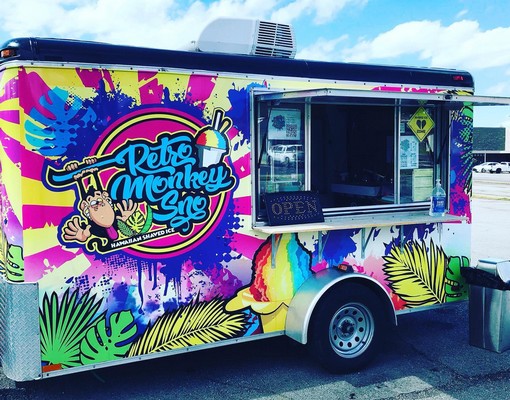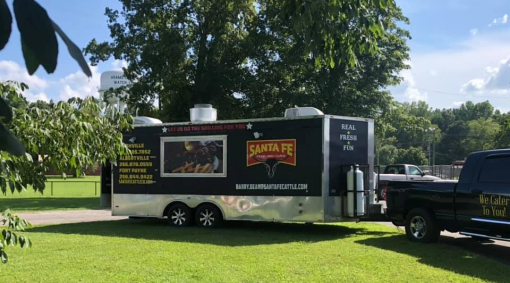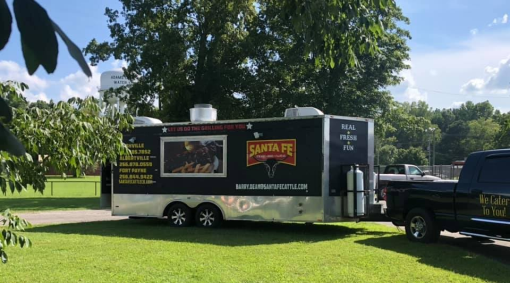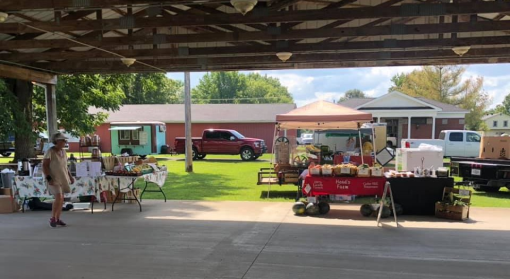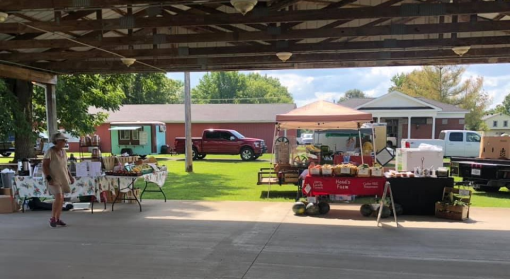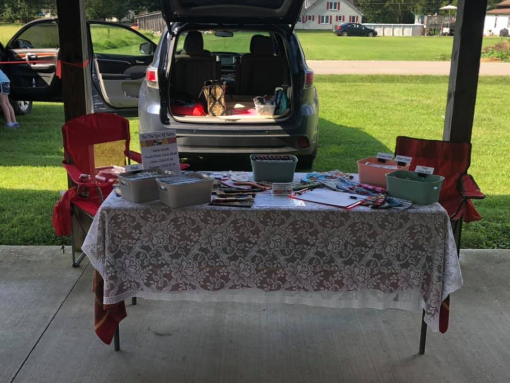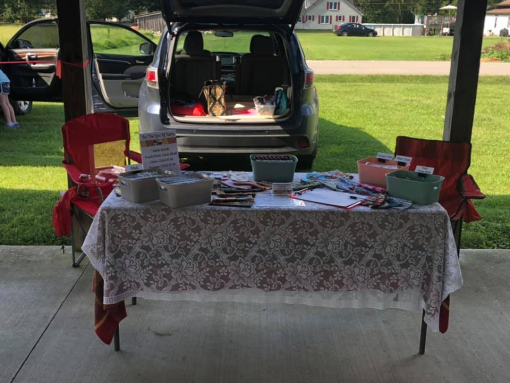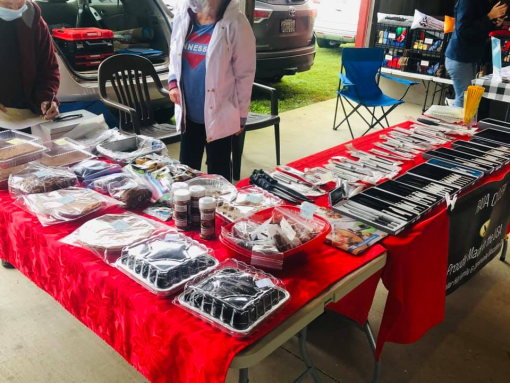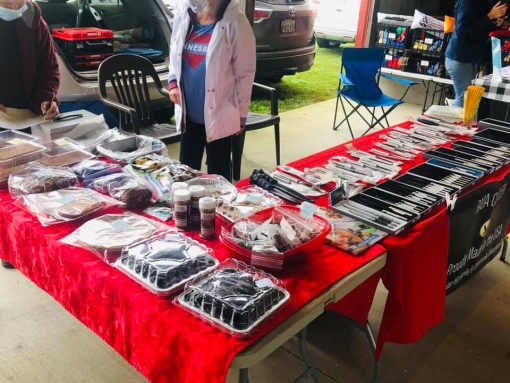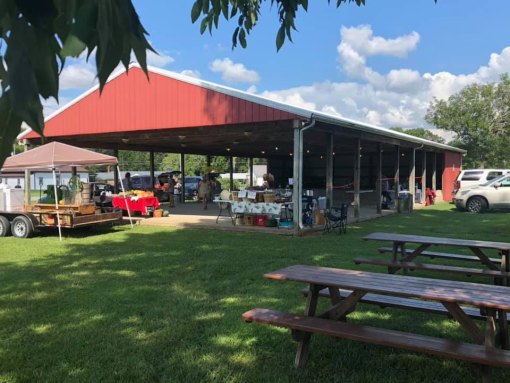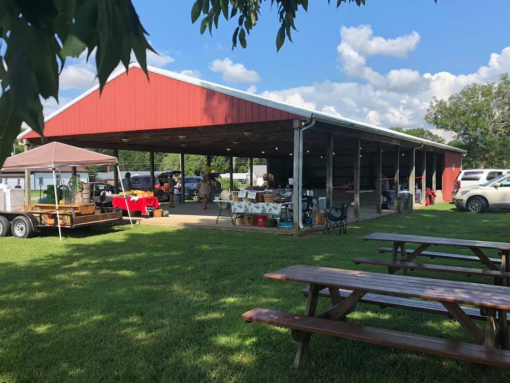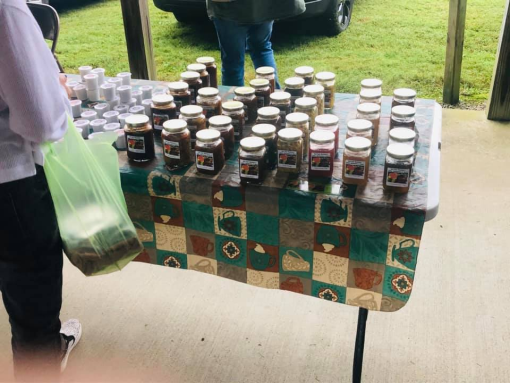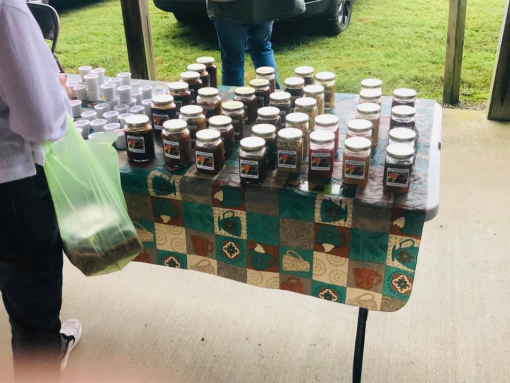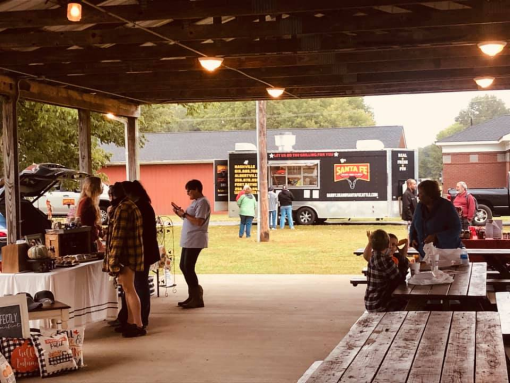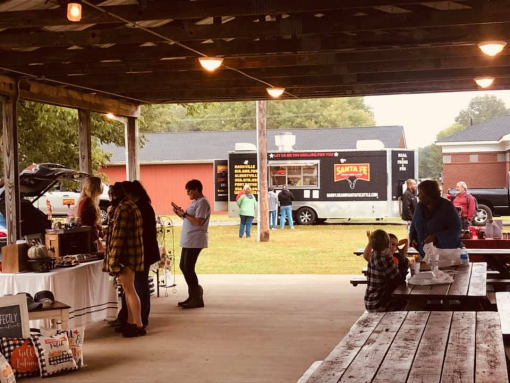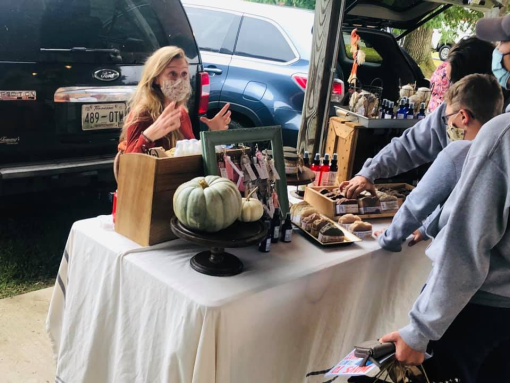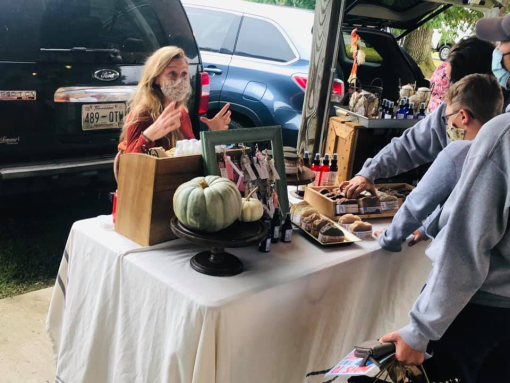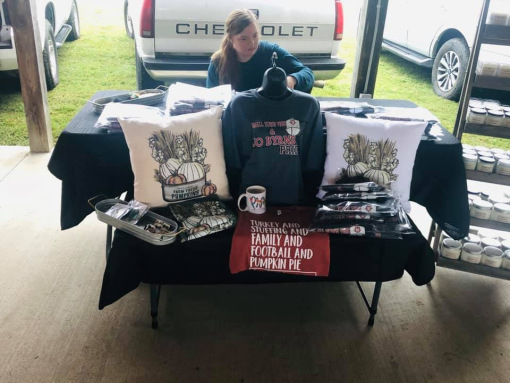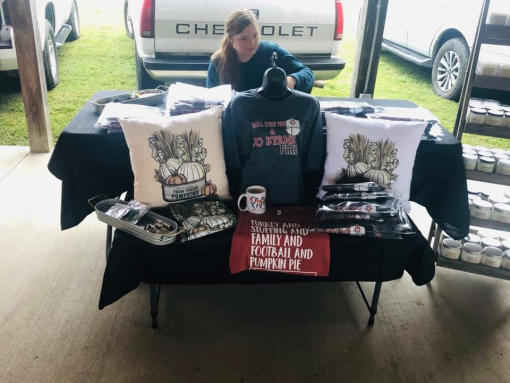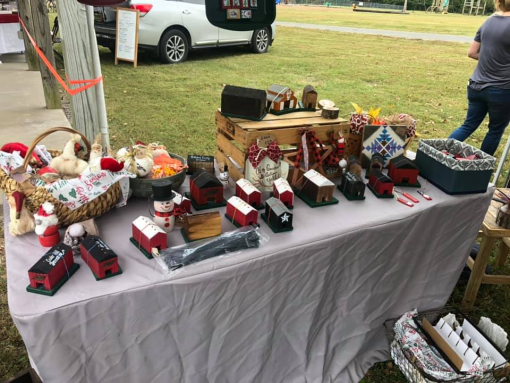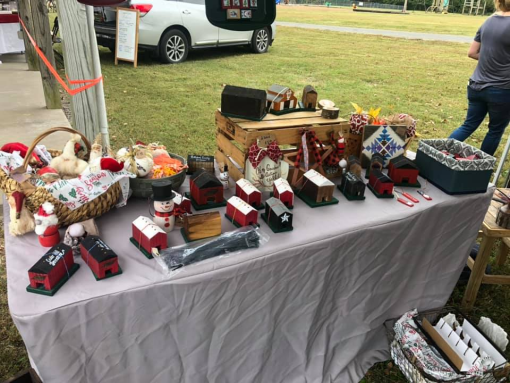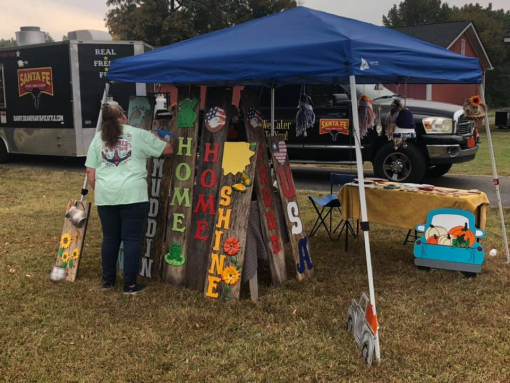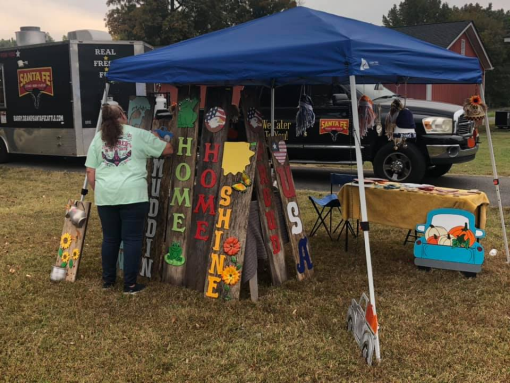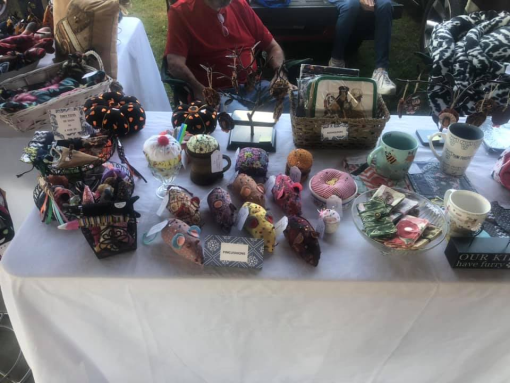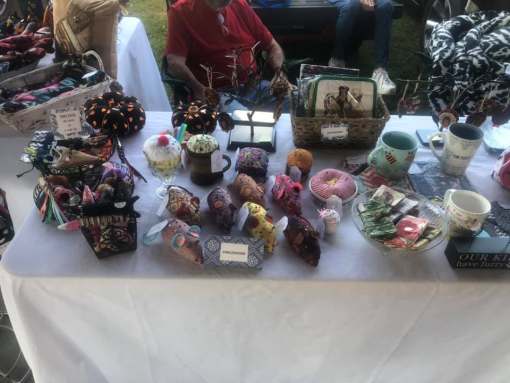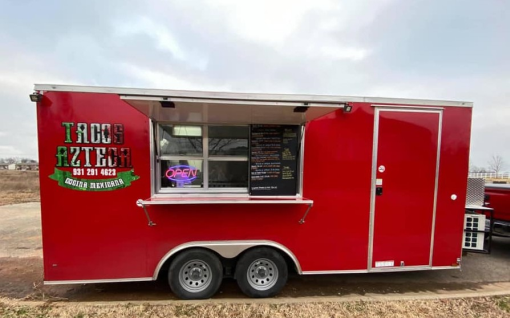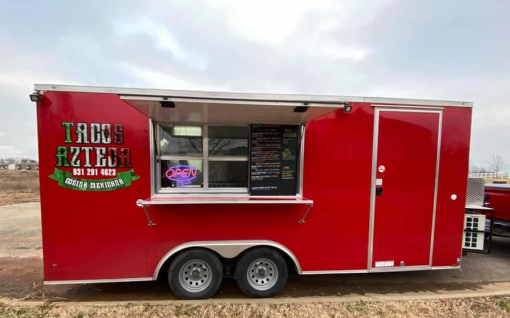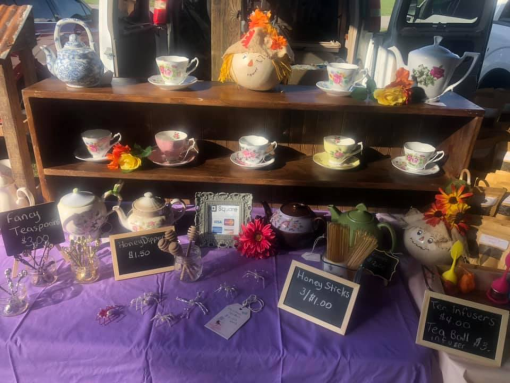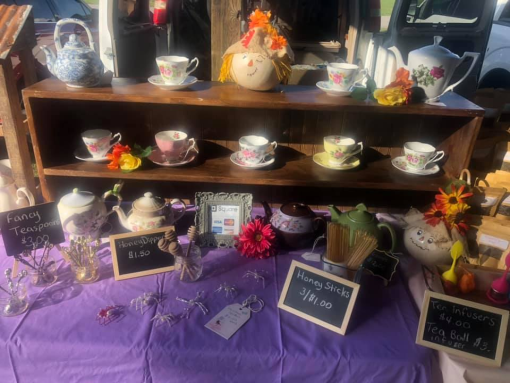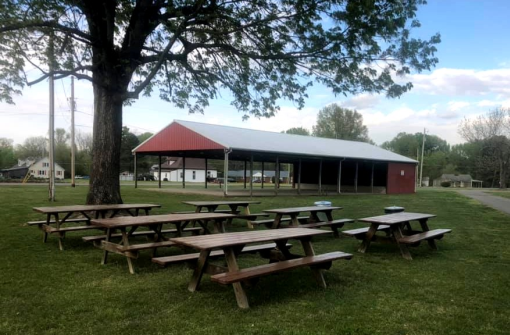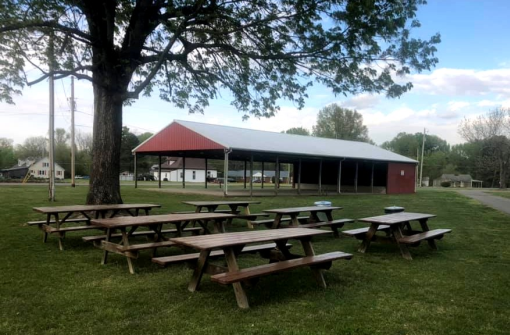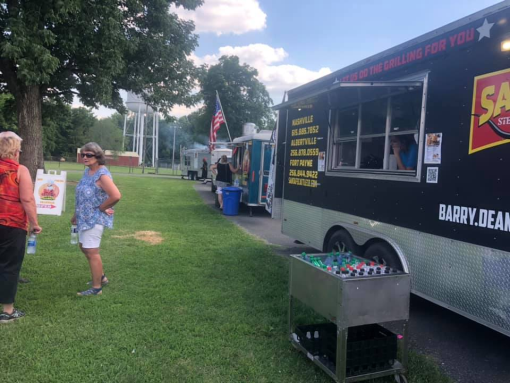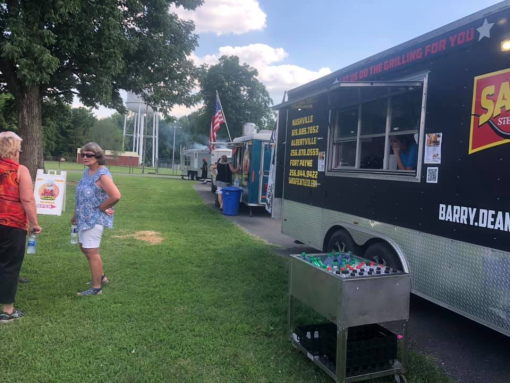 Photos: John Edwards – Cedar Hill Farmers & Community Market

Robertson County Senior Center In Springfield, TN
Lots of fun events every month, sign up for the newsletter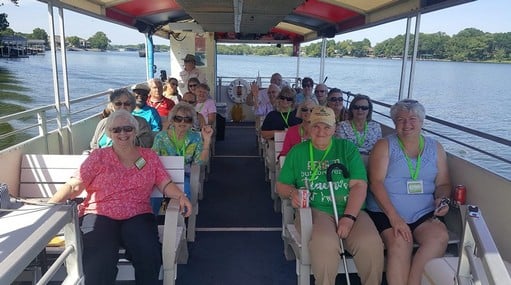 Our Operating hours will remain from 9:30am- 2:30pm. This allows adequate time to sanitize and prepare for activities.
We plan to add many activities in May like, our Harmonica class, another exercise class, etc. We also plan to start our "Out & About trips again!
WOO Hoo! Things are really looking up!
Can't wait to see your smiling face!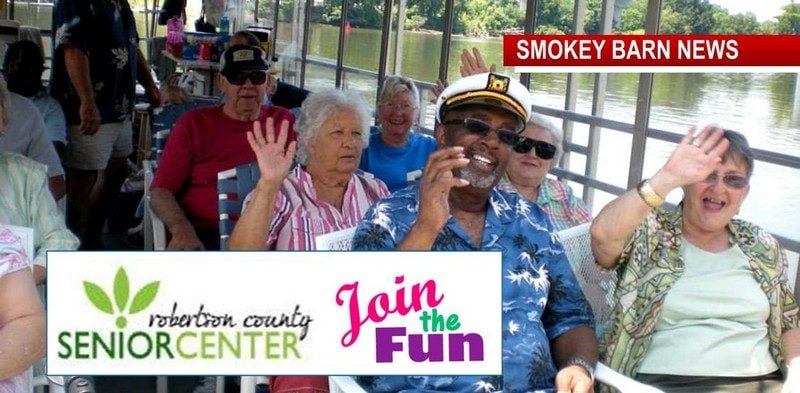 Check out all the fun activities planned each month, Join us on FaceBook

(Robertson County, TN)
The Robertson County Animal Control is overwhelmed by the current overpopulation of pets in our county
We have been working diligently to improve the situation in our area and lower our euthanasia rates. This has only been possible with support from our commissioners and mayor, and leadership of our Director Kevin Clinard. We promote spay and neuter. Please contact our office for information on low cost spay and neuter or to schedule to have your pet fixed.
Robertson County Animal Control
2900 W. County Farm Rd.
Springfield, TN 37172
Email: [email protected]
Phone: 615-384-5611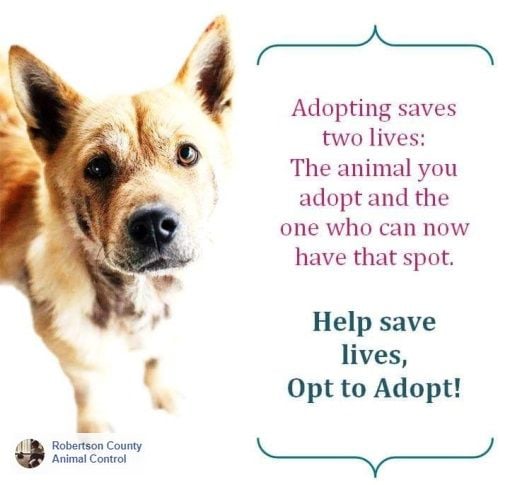 (Springfield, TN)
Orlinda, TN Byrum Porter Senior Center
ORLINDA TENNESSEE: (Smokey Barn News) – The Byrum Porter Senior Center in Orlinda, TN offers…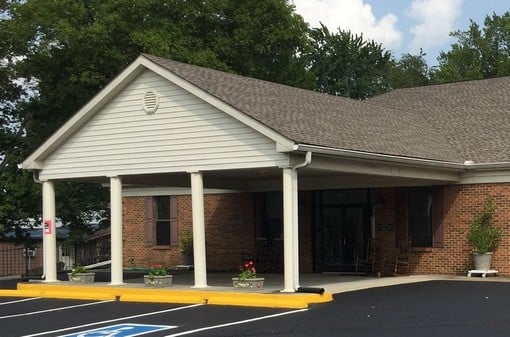 Byrum-Porter Senior Center in Orlinda, TN is open Monday – Friday from 8 am to 4 pm
We have everything from exercise classes, day trips, mystery lunches, extended trips, card games, dances and much, much more.
Checkout our newsletter to find out more about our dance themes, class times and trips on our website byrumporter.com or follow us on Facebook at Byrum-Porter Senior Center for all our fun activities.
Fitness after 50, Yoga & Tai Chi Exercise Classes, Dominoes, Canasta, Karaoke, Bridge, Shanghai Rummy, Footcare & Nail Appointments, massage appointments, paint classes and more. Request our monthly newsletter with all the details, just send an email to: [email protected]
Visit our exercise room
We have treadmills, stationary bikes, step climbers and a vibration training platform. If you can't get to our exercise classes or aren't comfortable in a group why not try this instead.
Thursday Night Dances: 
Come dance to the great tunes by The Good Time Charlie Band every Thursday night. Good Time Charlie Band rents the center on Thursday nights starting at 7 pm. Doors open at 6 pm. Limited menu available starting at 6 pm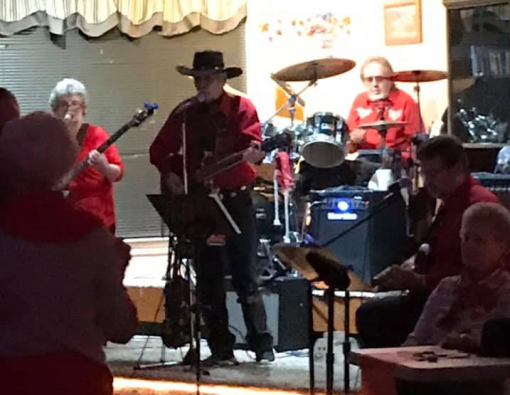 We love to Travel – Our 2021 Trips Collette Trips:
To view these trips, click here.
*All trips are subject to change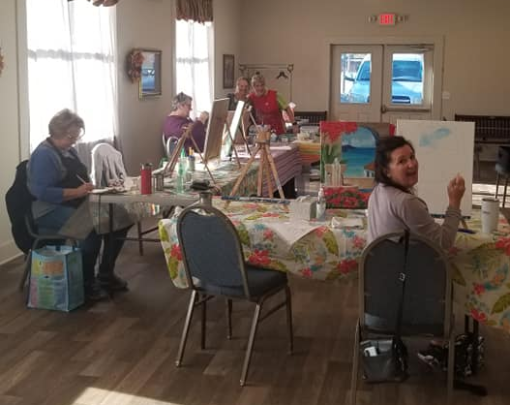 All events are subject to change. Changes will be posted on our Facebook page and our website.
Home Health supplies
We have walkers, canes, crutches, toilet risers, toilet bars, bed assist bars and a shower seat to loan if needed. We also have personal disposable hygiene items.
For updates call 615-654-3161
Location: 9123 Highway 49 E Orlinda, TN 37141
*The Center exists to make life more enjoyable for older adults, who reside in Orlinda and surrounding areas. Activities, Dances, Trips and much more.
*Coffee is always ready and waiting for you.

NOTICE: Food Assistance Available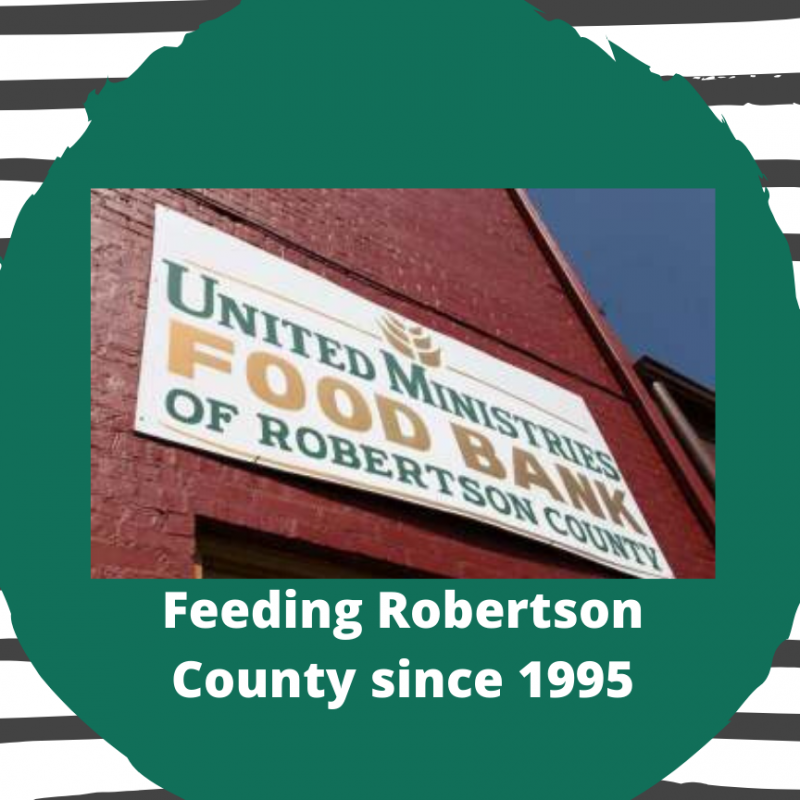 The United Ministries Food Bank would like to inform the residents of Robertson County that they are still helping with food needs.
If you are struggling to put food on your table they can help.
They are located at 808 S Main St. (beside Cope). Familes need to have ID's and Birthdays dates for all living at their residents.
Residents are welcome to come in monthly for assistance. If you have questions please call 615-384-8306.
Hours: Open Monday thru Thursday 10:30AM to 1:30 PM.

Notice: Food Pantry – Bethlehem Baptist Church Drive By Pantry 
Please drive up to Building A from the Hwy 76 entrance. Residents are asked to show proof of residence and an SSN# for each resident.
The drive-by pantry will be open on Wednesdays from 11am to 1pm.
Bethlehem Baptist Church – 5081 Bethlehem Road – Springfield, TN. 615-643-0333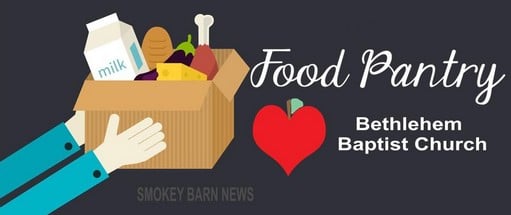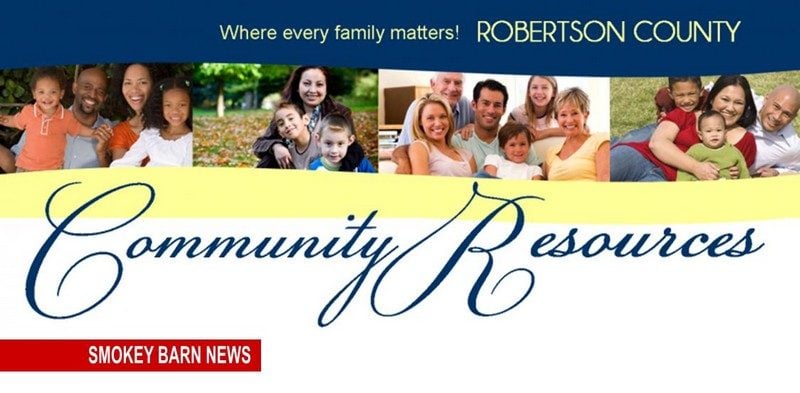 For A Full List of Family & Community Services, Resources & Meetings
Mobile: To See The Latest Stories or to share this article, scroll below