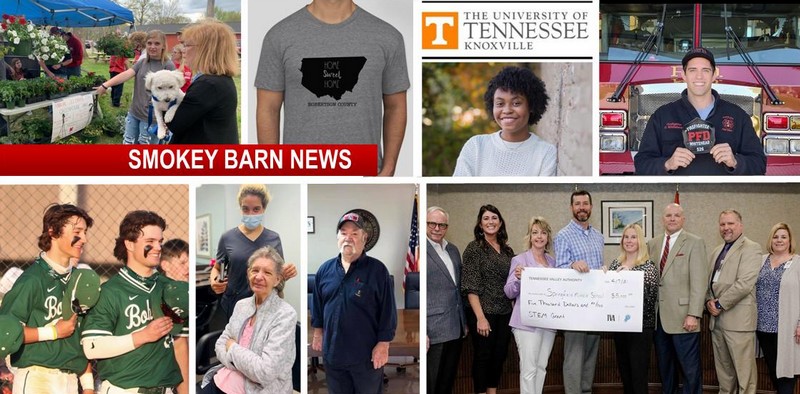 Smokey's Community Column, Stories Across Robertson County (4/11/2021)
ROBERTSON COUNTY TENNESSEE: (Smokey Barn News) – Welcome to Smokey's Community news column. It's a look back and forward covering the latest news, happenings in and around Robertson County.
Smokey's People & Community News column highlights local stories of people, schools, community events, and charities that continue to make Robertson County great!
Do you have a story you would like to submit? Smokey Barn News welcomes your community news and photos. Email your story ideas to our 24/7 news desk; [email protected]

CEDAR HILL, TN
THURSDAY, APRIL 22: Cedar Hill Farmers Market 
When: Thursday, April 22, 2021 at 4 PM CDT – 8 PM CDT and will run every two weeks through October
Where: Located behind Cedar Hill City Hall: 290 S Main St Cedar Hill, TN 37032
Nearly two dozen local vendors selling produce, clothing, plants, leather products, jewelry, baked goods, knife ware, candles, decor, flowers and more. We're also excited to bring our local FFA chapter from JBHS in to assist support their program and to help shape and mold the future generations of farmers and create a long term sustainability for our Market.
Our Local Vendors:
Bellhollow Farms, Head Farms, Corbin Creek Greenhouse, Jo Byrns FFA, Gingham Roots, For The Love of Fabric, Sweet Loaves & Ivey, Hudson Barn, Roan Clay Designs, Wholesome Homemade Home, Easy Peasy Lemon Squeezy, Perfectly Imperfect Gifts by Michelle, Tennessee Keepsakes, Gracefully Plain Jane, Rampant Lion, Leathersmith, The Tree Maker, Rustique Essentials, Cedar Hill FCE, Sugar Roots Bakery.
Delicious food can be purchased from the Santa Fe Food Truck!! Picnic tables will be placed near the food truck to allow patrons to eat onsite if they'd like.
Big Mikes Little Doughnuts will be there for the perfect snack or dessert. Pick up some homemade ice cream from Heads Farm or some lemonade from Easy Peasy Lemon Squeezy.
Music will be provided by the guys from the Inglewood Old Time String Band.
You spoke and we listened. This year you'll experience expanded food truck options by alternating food trucks during markets. Santa Fe will be with us for a market each month and another always different food truck will be there for the other market during the month. Also, we've added some new local vendors and are switching several vendors out each market to ensure variety and help us keep our market exciting and fresh. We have increased our roster of local farmers and growers, so this year you'll be seeing more produce and organic products; especially as produce and other products come in and reach harvest time.
We work tirelessly to try and bring you local vendors with local products. If you are interested in being a vendor, please message me and let me know. Outside vendors are welcome, but priority will be set on local availability, range of products, etc.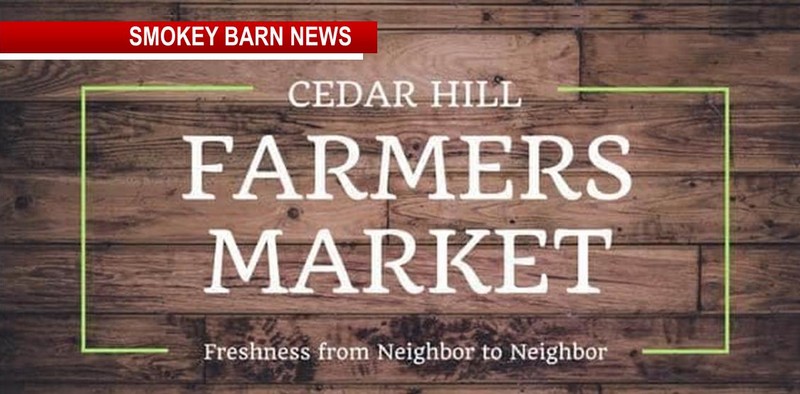 JoByrns FFA – Thanks to everyone that came to the Farmer's Market and purchased some flowers and veggies from us!
We love seeing all of our wonderful community members!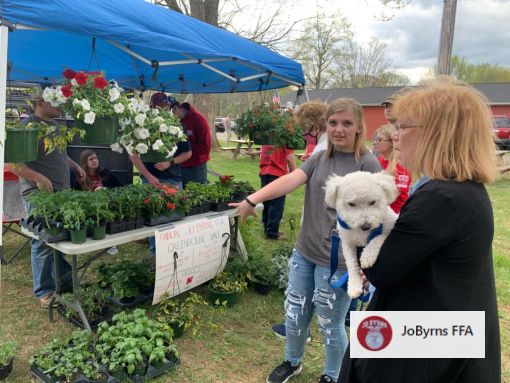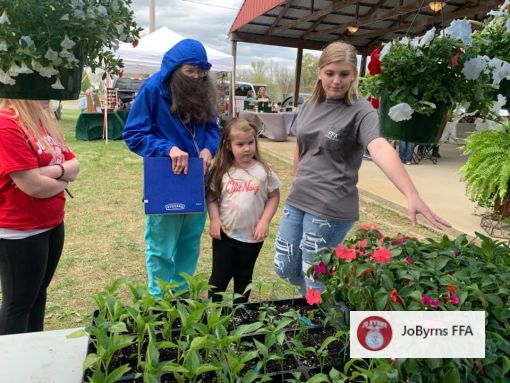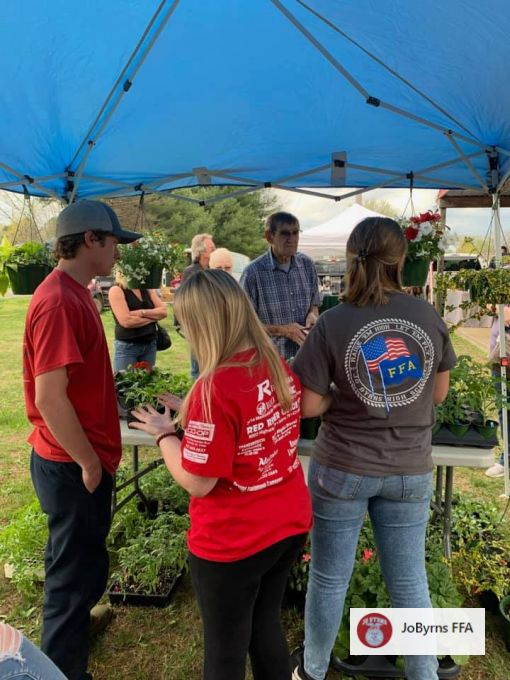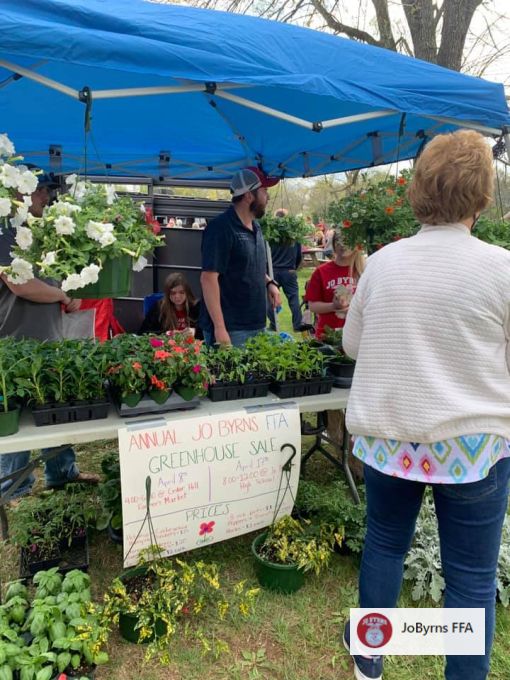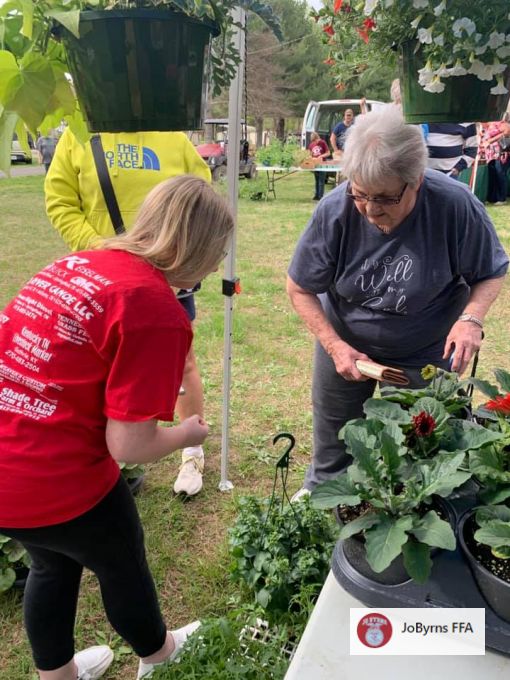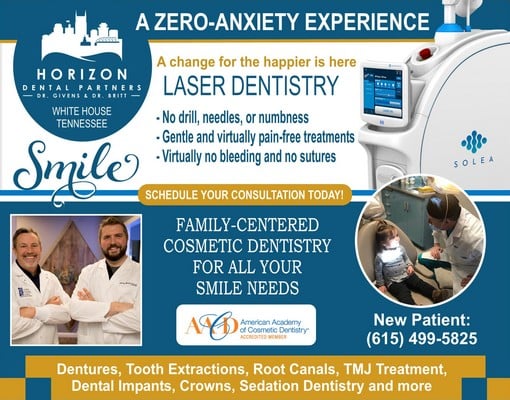 CITY OF CROSS PLAINS
The First Annual Community Easter Egg Hunt was a huge success.
Thanks to our area churches for doing this. We love to see a park full of happy kids and families!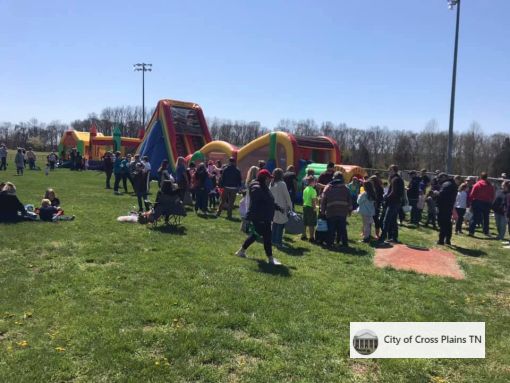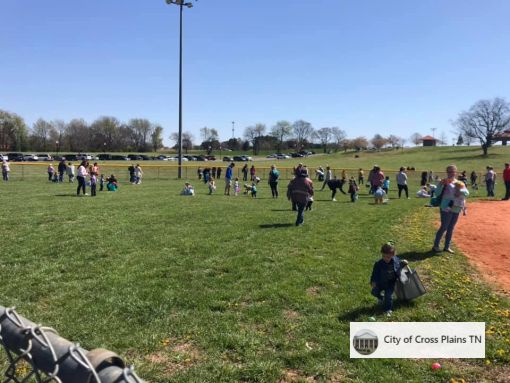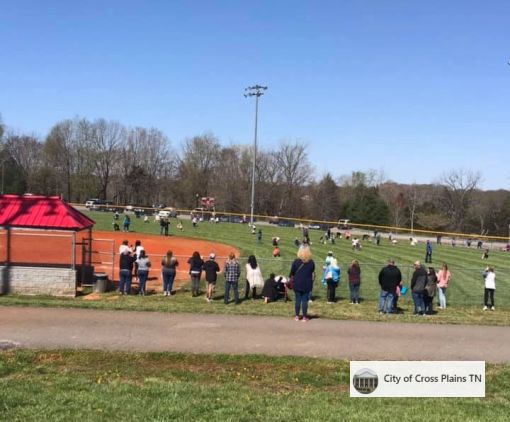 Cross Plains Employee Spotlight
"Mr Cecil Stubblefield is our eyes and ears at Kilgore Park. He keeps everything running smoothly and an eye out if things get out of place. He is usually one of the first people there every morning. He and his wife Faye have served our City in some capacity for many years. Thank you Mr Cecil for all you do."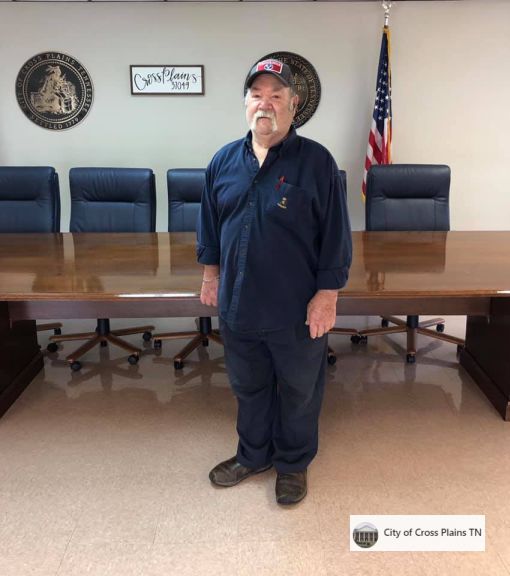 The City of Cross Plains has accepted the resignation of The City Planing and Zoning Manager Kevin Stephens.
"Kevin has held this position for 20 years. During Kevin's tenure the City's interest were well represented. Mayor Barry Faulkner thanked Kevin for a job well done!
Replacing Kevin is former City Commissioner Dan Chaney. Daniel resigned as commissioner to accept this position. He is looking forward to continuing to help our City grow in a sustainable manner."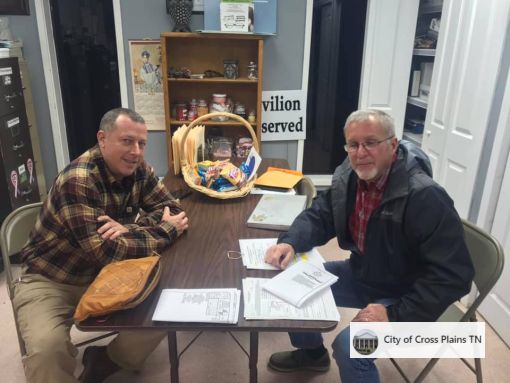 The City of Cross Plains would like to welcome Dianne Sturdivant to the City Council.
"She was appointed to serve the remainder of the term left vacant with the passing of Vice Mayor James Forrester. Diane has previously served on the City Planning and Zoning Commission.
Dianne is a retired educator with 30 years of teaching and administration experience. She and her husband David love living in Cross Plains! Welcome!"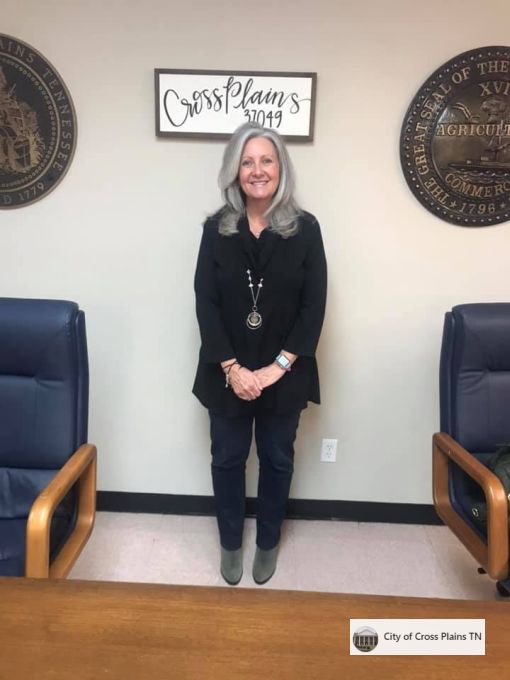 East Robertson Youth Soccer
Attention:
Bobby's Buddies (Special Needs Soccer Team) is starting the season. For more information message here or email [email protected] or text 615-390-6397.
"The City of Cross Plains is proud to play a part in this very special program!" City of Cross Plains TN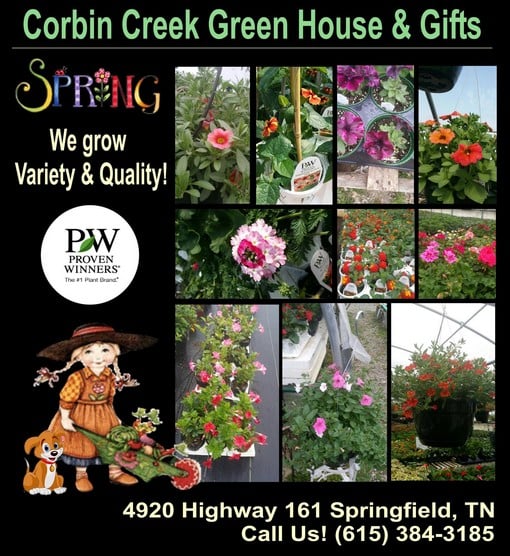 TOWN OF COOPERTOWN, TN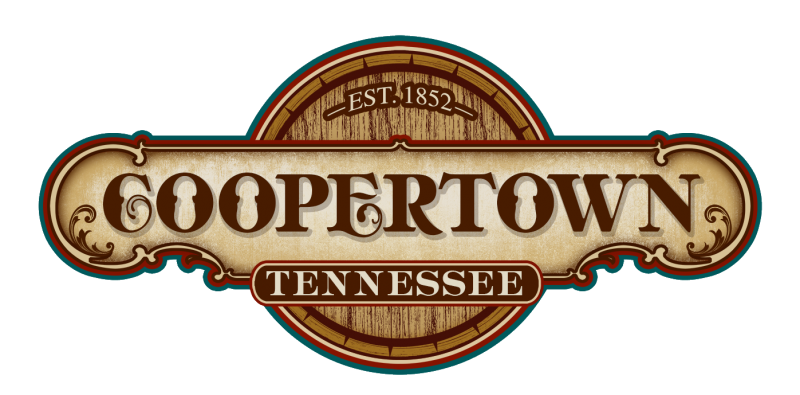 April 17:  Coopertown Clean-Up Project (Rescheduled Date)
Keep Coopertown Beautiful!
The Coopertown Clean-Up Project is set for Saturday, April 17th. This event is part of the Great American Clean-Up Event!
Grab your family, neighbors, and friends and meet at Coopertown City Hall at 8:00 a.m.
Your team will receive your assigned areas for clean-up, trash bags and other supplies and head out to pick up litter along Coopertown roads. Don't have a team – no worries, we will put you on one!
Each team will need to elect a team leader and should be made up of at least four people. Each team must have at least one participant over the age of 18 years.
Each participant will be required to sign a waiver and we request that you wear hi-vis colored clothing (bright yellow or orange) – some vests will be available for use that day.
You should plan to wear sturdy, waterproof shoes/booths as some of the ditches may be muddy. We also recommend wearing sunscreen and bug repellant.
Gloves are required. We will have a small supply of gloves, but recommend your bringing your own for use that day.
This is a terrific way to support your community and help to Keep Coopertown Beautiful.

April 24: Coopertown City-Wide yard Sale
Call City Hall to get your sale on the map. 615- 382-4470

Town of Coopertown – Continuing with the "25" theme this year, Mayor Werner delivered donations in the amount of $2,500 to both the Middle and Elementary Schools today.
The donations are offered this year to promote and support keeping Coopertown kids healthy and active.
Pinwheels (in yellow and purple of course) were also presented in recognition of April being Autism Awareness and Child Abuse Awareness and Prevention month. Go Eagles!!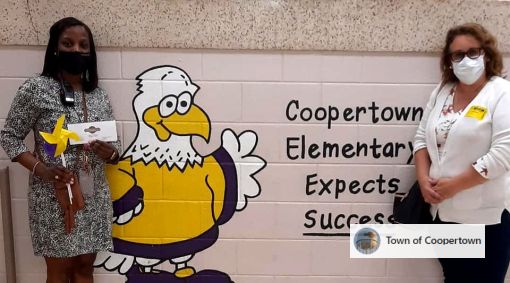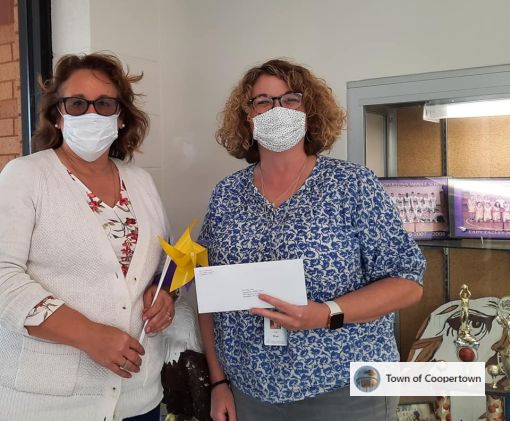 Opportunities to Serve Coopertown:
Coopertown is in the process of establishing the following Committees and are seeking residents to serve our community:
Community Development Committee:
Helps plan, promote, and facilitate numerous activities, festivals, and other community related events in the town. Meets last Thursday of every month at Chappell Acres – 6PM. Open to all wishing to serve.
Financial & Budget Advisory Committee: Helps plan, prepare and review the annual budget and acts in an advisory capacity to the Mayor and Board of Aldermen relating to financial matters for the town. Financial background required. Meetings will be on an as needed basis.
Economic Development Committee: Aides in the review, recruitment, and coordination of both commercial and residential developers in the town. Previous economic development and or related background required. Meeting day and time to be determined.
If you have interest in serving on any of these Committees, please email your resume to [email protected]
Thank you for helping to make Coopertown an even better place to call home!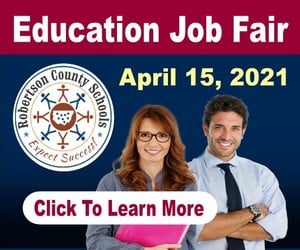 CITY OF GREENBRIER
City of Greenbrier, Tennessee NOTICE –  Workshops & Special Called Planning & Zoning Commission Meeting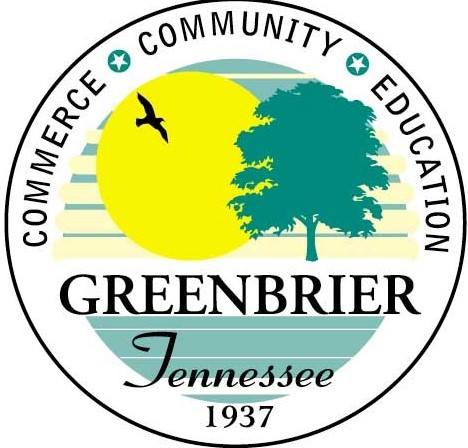 City of Greenbrier
FY 21-22 Budget Workshops
The City of Greenbrier Board of Mayor and Aldermen will meet at Thursday, April 13, 2021 at City Hall at 6:00 pm on the following date to discuss the upcoming budget:
The public is invited to attend but will not be allowed to participate in discussions. There will be limited seating due to social distancing. For more information, please call City Hall at 615-643-4531.
City of Greenbrier – Special Called Meeting
Public Hearings – April 15, 2021
The following public hearing will take place at a Special Called Meeting of the Board of Mayor and Aldermen on April 15, 2021 at 6:00 pm:
Discuss and possibly take action on Ordinance 21-07 on first reading. An ordinance to increase the water rates and sewer rates effective June 1, 2021.
This notice can be found on our website. The public is invited to attend; however, due to social distancing guidelines, there will be limited seating.
The 2021 Rate Study can be found HERE.

Watauga Elementary – We are so proud of our students for collecting over THREE THOUSAND snack cakes to donate to the amazing @RMHCNashville! #WeAreWatauga #WeAreRCSTN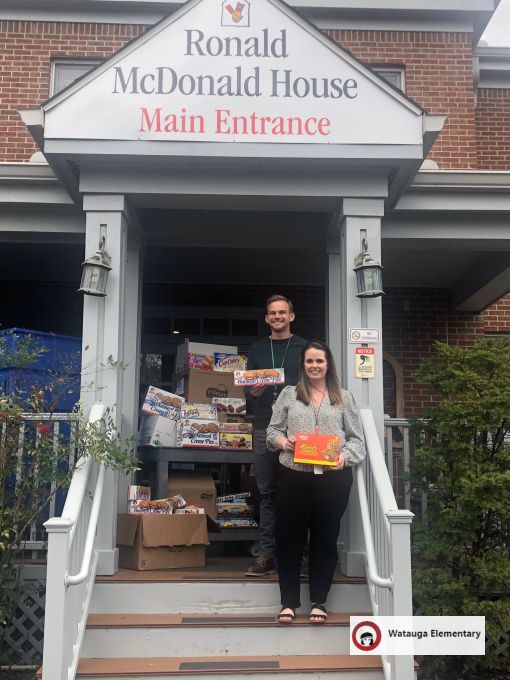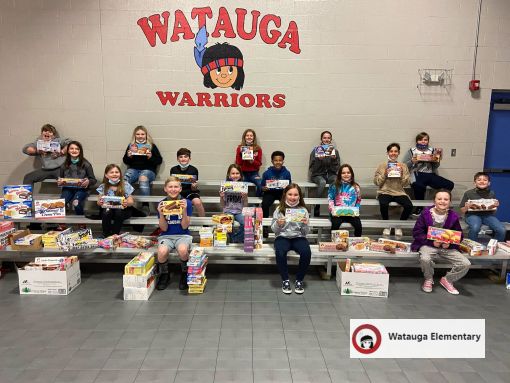 Spring is in full swing in Greenbrier! Enjoy some awesome shots by Greenbrier High School's yearbook staff. Go Bobcats!
Greenbrier High School Yearbook staff has been busy taking pictures of our spring sports. Here are some photos from the last few weeks.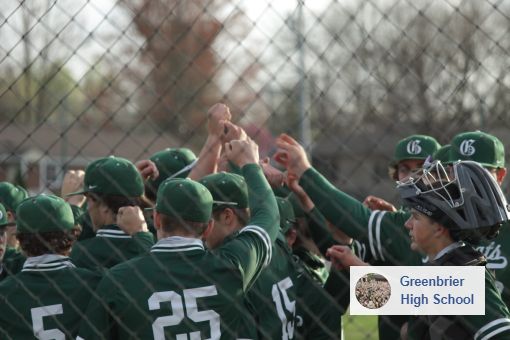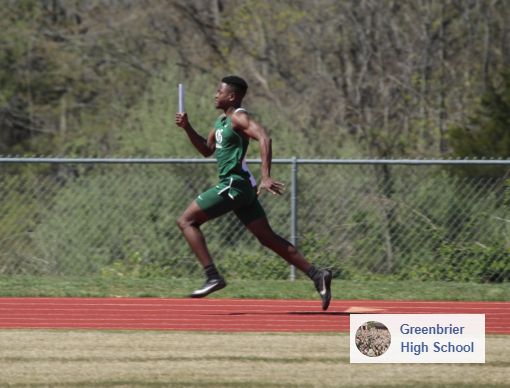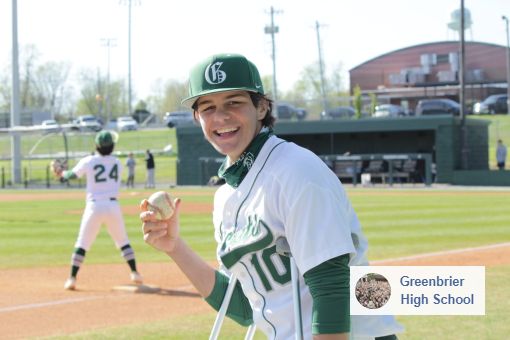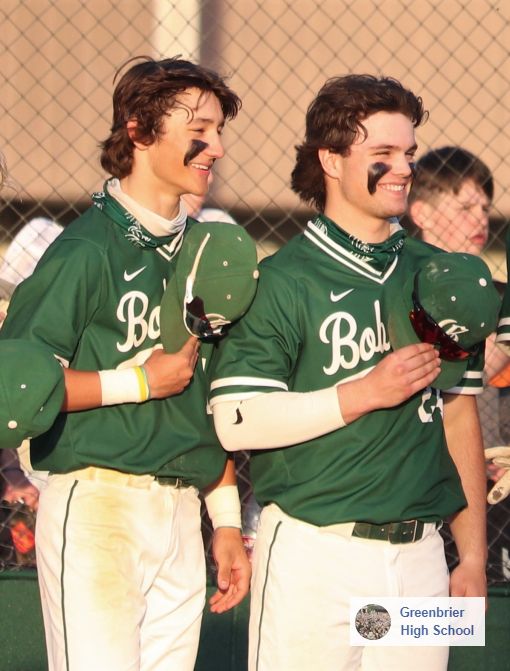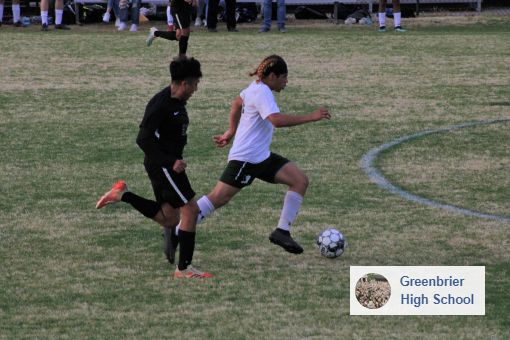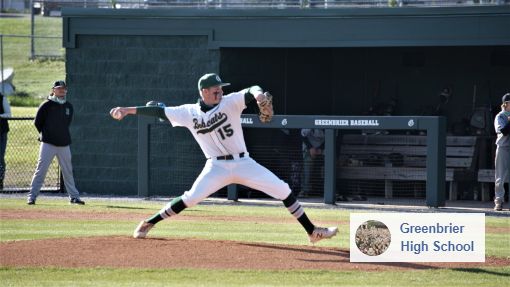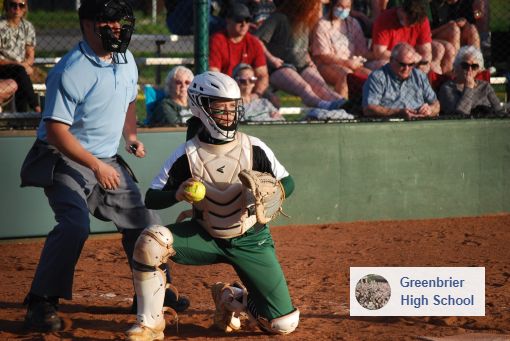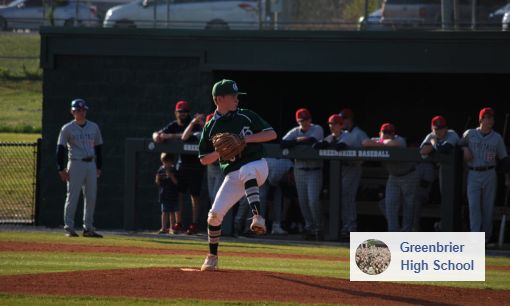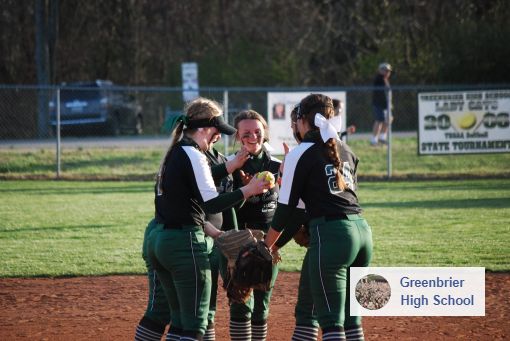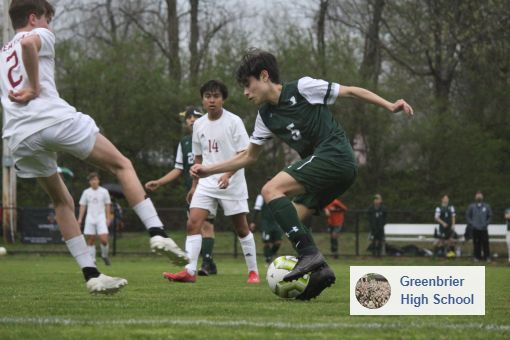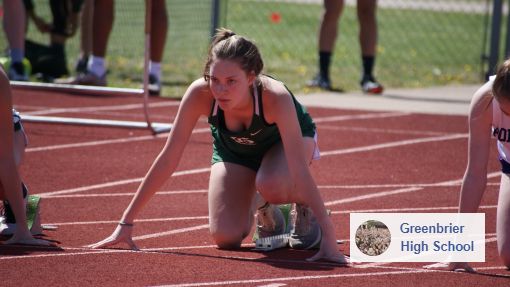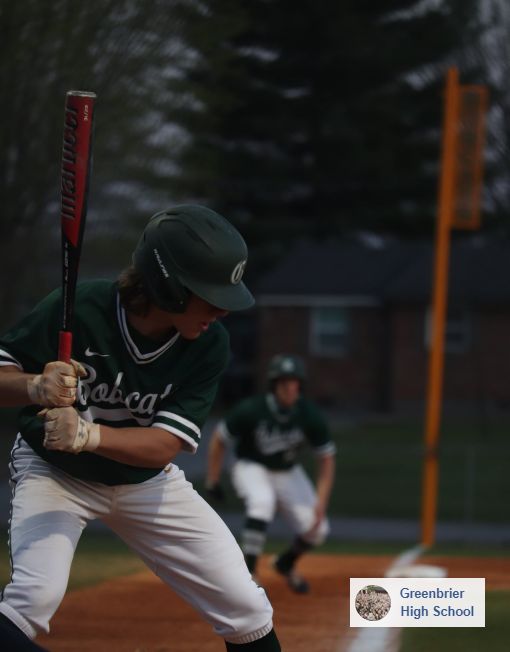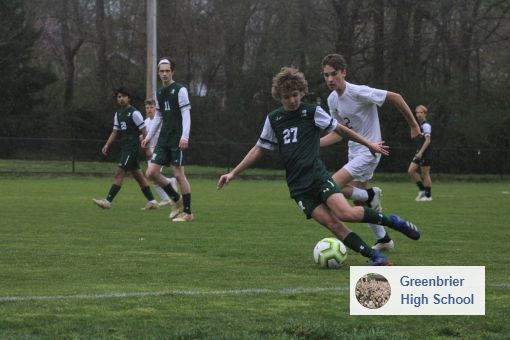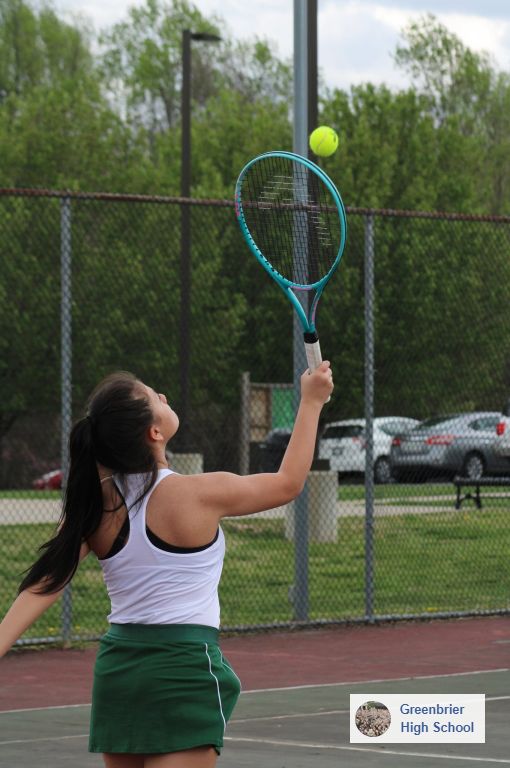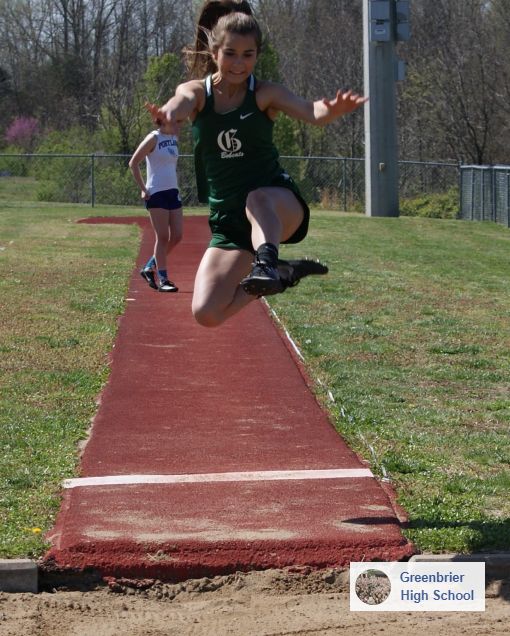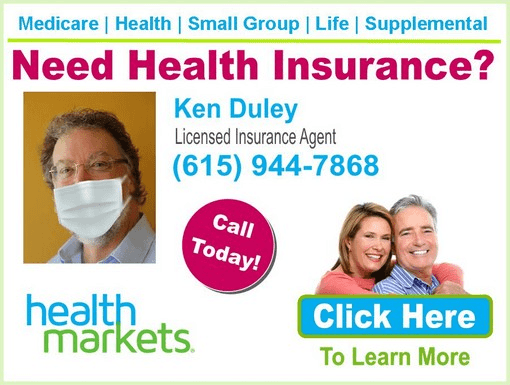 Greenbrier High School Band is doing a Laundry Detergent Fundraiser for new band equipment!
If you use laundry detergent, dishwasher pods, lotion, shampoo, conditioner, etc, be sure to see your favorite band member to help them out.
Check the flyer for what they're selling…FB Message Jenn Houchin or Cheyenne Houchin.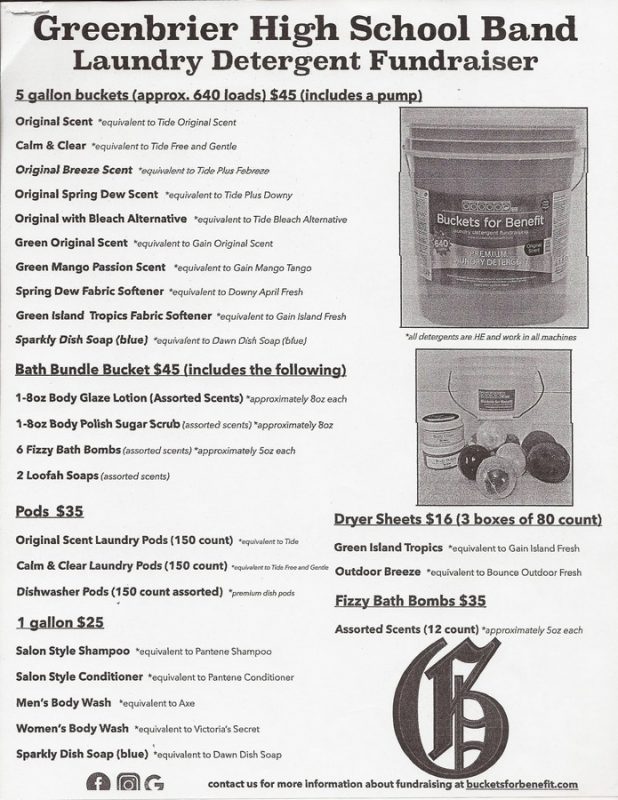 Every Saturday In April…
Annual Spring Turkey Shoot Coming To American Legion Post 45 In Greenbrier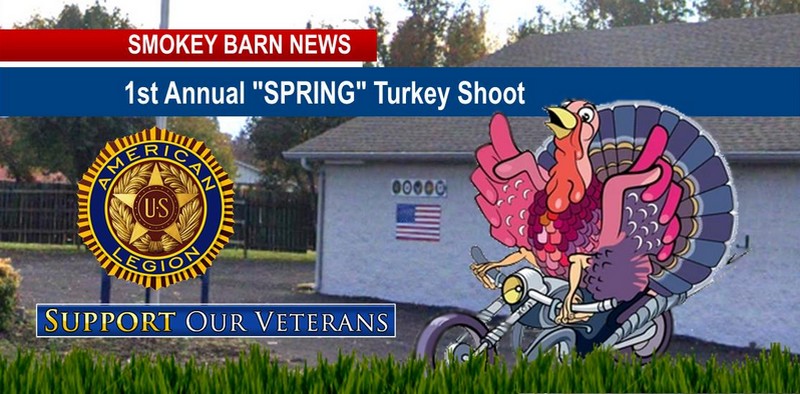 Time is not the only thing that has "sprung" ahead! New for 2021, the American Legion Post 45 in Greenbrier, TN will be hosting its first annual Spring Turkey Shoot for all 4 Saturdays in April!
"Our faithful shooters asked and we heard you! Our great American Legion Riders group has stepped up to organize this event.
We begin at 8 am and run till 12 noon! Family-friendly! Only about 3 weeks to we start so get those shotguns dusted off!" American Legion Post 45.
The Spring Turkey Shoot takes place Saturdays starting April 3 from 8 AM to 12 PM or no more shooters through April 24 8 AM to 12 PM or no more shooters.
Location: American Legion Post 45: 2730 US-41 S, POB 160, Greenbrier, TN 37073
Stock guns only. No custom guns or barrels over 36 inches
Prizes include but not limited to turkey, bacon, and ham. This is a family-friendly event and all ages are welcome.
All proceeds are used to assist our local veterans.
Hot and cold refreshments available
***SUPPORT OUR LOCAL VETERANS***

City of Greenbrier, Tennessee – Please do not flush wipes…
The City of Greenbrier is once again asking its residents to stop using flushable wipes. This picture shows you what is causing a $15,000 pump to burn up.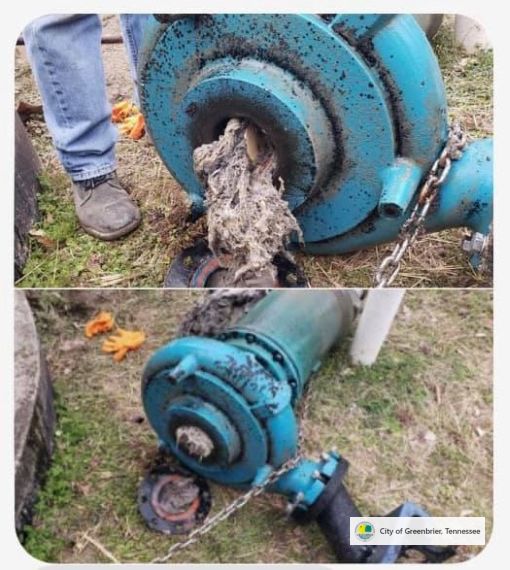 Saturday, April 17, 2021  City of Greenbrier's Cleanup Day!
Location: 790 W College St, Greenbrier, TN 37073
Saturday, April 17, 2021 at 7 AM CDT – 3 PM CDT
For Greenbrier residents only!
Bring all unwanted items to city hall. Please separate items to be thrown away such as tires, wood, metal, paint, antifreeze, and oil from general debris.
Not accepted:
No shingles, propane tanks, asbestos, dirt, rocks, or ashes will be accepted. No scavenging of scrap metals will be allowed.
Elderly or disabled residents can make arrangements for pick up at City Hall staff at 615-643-4531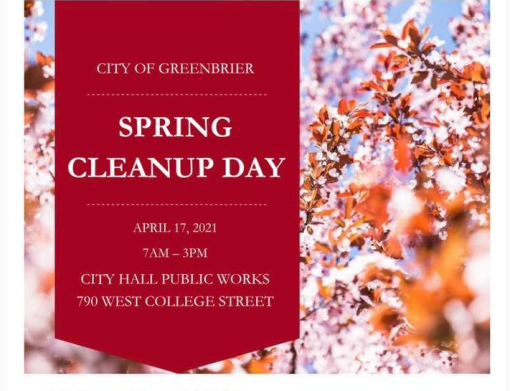 Vendor, Sponsor Applications Now Available For Greenbrier's 2021 Turning Of The Pig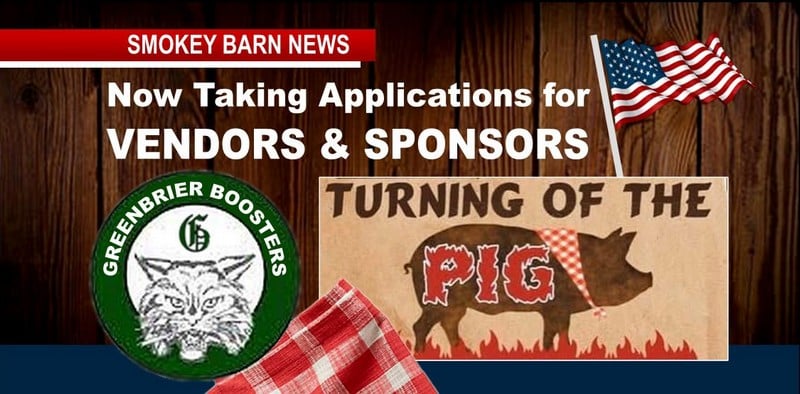 The Greenbrier Boosters will be hosting the historic Annual BBQ Festival known as "Turning of the Pig" again this summer and in an effort to make it bigger and better than ever, they have opened up the application process early for anyone interested in a vendor booth or sponsorship of this nostalgic family fun two-day event.
"Who's excited for Turning of the Pig? We're looking for sponsors and vendors! Applications for sponsors and vendors are now being accepted for 2021 Turning of the Pig on July 3rd behind City Hall!" says Jenn Houchin.
The annual festival is held behind Greenbrier City Hall and offers live country and gospel music, food, a dunking booth, carnival games and an array of local vendors selling everything from crafts to Greenbrier memorabilia. The Historical Society traditionally sells homemade ice cream and fresh squeezed lemonade.
Traditionally Boston butts/pulled pork is slowly cooked on a huge open fire pit throughout the evening on July 3rd. The pork and family picnic packs are ready for sale by 6 AM the morning of the fourth.
Greenbrier's Independence day parade usually begins at 10 a.m. in the Greenbrier Elementary School parking lot and travels south towards the Greenbrier High school.
The event is free to attend, but the funds from the Turning of the Pig pork sale is the biggest fundraiser of the year and helps to meet all the needs of the Greenbrier High School Marching/Concert Band program.
So, if you would like to participate as a vendor or sponsor in this annual fun-filled family event this fourth of July, you are encouraged to email [email protected] to receive an application.
*All vendor applications are subject to approval.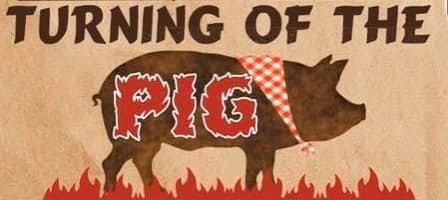 CITY OF MILLERSVILLE
Millersville Public Library of Sumner County – Attention movie lovers!
On April 17th…
we will be at Authentic Coffee for an outdoor showing of Indiana Jones and the Raiders of the Lost Arc! Bring a chair or blanket to sit on and we'll see you at 6!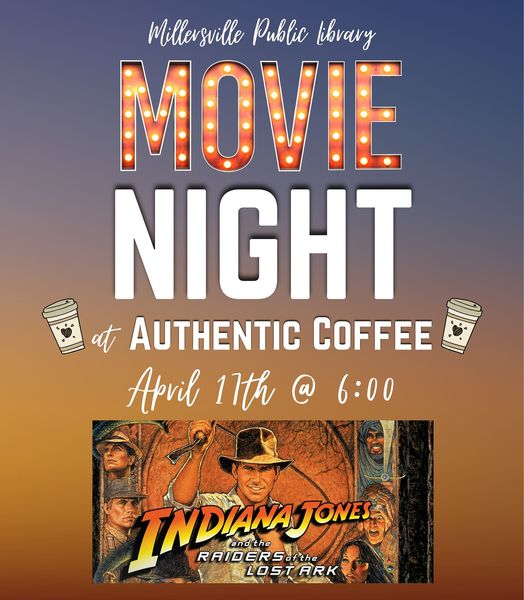 Millersville Public Library of Sumner County – Join us next Friday to meet our special guests from Reading PAWS!
We'll have centers set up where kids can meet the dogs, read stories with them, and make a craft. We'll be in the library parking lot starting at 10:30 am.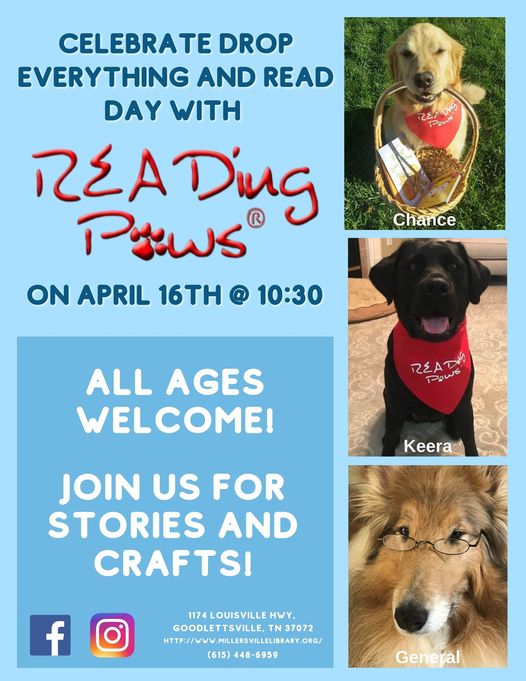 The Millersville Police Department is accepting applications for police officers.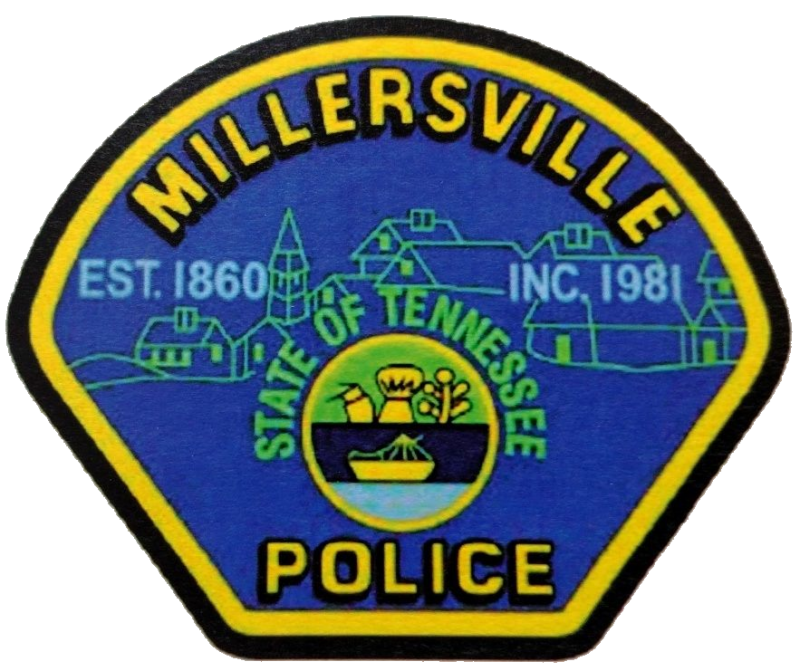 SPECIAL REQUIREMENTS:
Possession of an appropriate driver's license valid in the State of Tennessee. P.O.S.T. Certification must be obtained within six months of employment. Must meet Minimum Standards Law (TCA 38-8-106) requirements. Must be a citizen of the United States, at least 21 years of age and meet the physical, psychological and criminal records and other standards for the assignment established by the Police Department.
Job Type: Full-time
Apply online or at Millersville City Hall, 1246 Louisville Highway, Millersville, TN 37072 Monday – Friday 9 a.m. – 4 p.m.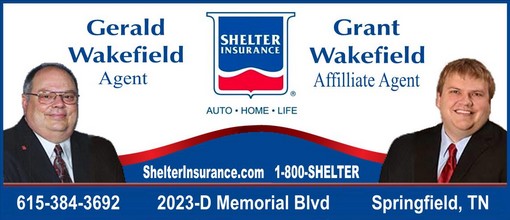 ORLINDA, TN
Orlinda: Field Trips & More At Byrum Porter Senior Center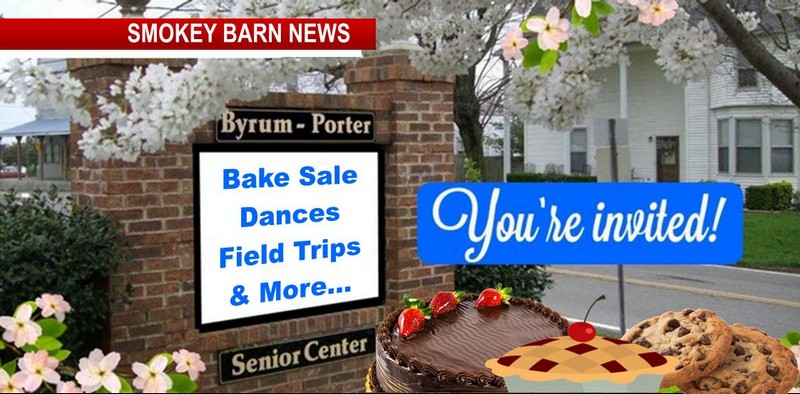 The Byrum Porter Senior Center in Orlinda, TN is ramping up for a very bright spring with a host of fun-filled events, classes and field trips you don't want to miss.
Byrum Porter Senior Center COVID-19 Guidelines
We will take your temperature. We will clean and disinfect high-touch areas often. Hand sanitizer available on each table and at sanitizer stations. We will space tables and limit seating at each table. Please do not come to the center if you are not feeling well or have been exposed to someone that has Covid.
*Coffee is always ready and waiting for you.
Fitness after 50, Yoga & Tai Chi Exercise Classes:
Tuesday and Thursdays
9 am Fitness after 50 – SAIL Class
Staying Active & Independent Living
10 am Yoga
Starting in April — new times
Part I Tai Chi Tuesday 11 am
Part II Tai Chi Monday 3 pm
Please practice social distancing during classes
Classes are taught by Sheri Link, who is a Certified Instructor, and the courses are based on the techniques of an Evidence Based course called SAIL. Modifications can be be made for all fitness levels!
Visit our exercise room
We have treadmills, stationary bikes, step climbers and a vibration training platform. If you can't get to our exercise classes or aren't comfortable in a group why not try this instead.
Thursday Night Dances: 
Come dance to the great tunes by The Good Time Charlie Band every Thursday night. Good Time Charlie Band rents the center on Thursday nights starting at 7 pm. Doors open at 6 pm. Limited menu available starting at 6 pm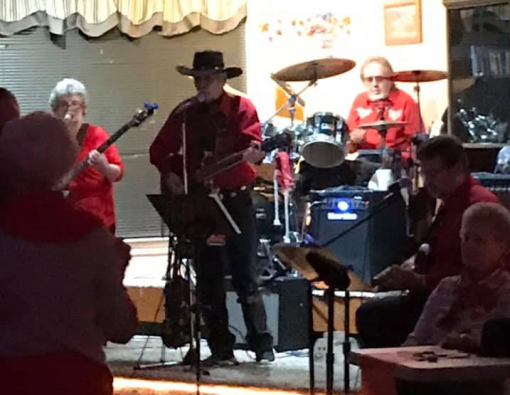 We love to Travel – Our 2021 Trips Collette Trips:
Canyon Country May 7th-14th(new date) learn more here.
Canadian Rockies July 31- August 6th, learn more here.
Hawaii November 4th – November 13th, learn more here.
Diamond Tours ***** new information *****
Diamond Tours is requiring all travelers with their groups to have updated Covid 19 vaccine.
To view these trips, click here.
The Ark Encounter & Creation Museum
(new date) – September 13-17
Niagara Falls & Toronto – September 5-11
Beautiful Maine – October 9-17
*All trips are subject to change
More…
Dominoes, Canasta, Karaoke, Bridge, Shanghai Rummy, Footcare & Nail Appointments, massage appointments, paint classes and more. Request our monthly newsletter with all the details, just send an email to: [email protected]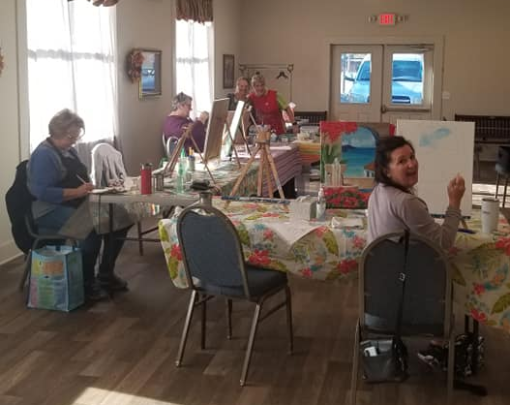 All events are subject to change. Changes will be posted on our Facebook page and our website.
Home Health supplies
We have walkers, canes, crutches, toilet risers, toilet bars, bed assist bars and a shower seat to loan if needed. We also have personal disposable hygiene items.
For updates call 615-654-3161
Location: 9123 Highway 49 E Orlinda, TN 37141
*The Center exists to make life more enjoyable for older adults, who reside in Orlinda and surrounding areas. Activities, Dances, Trips and much more.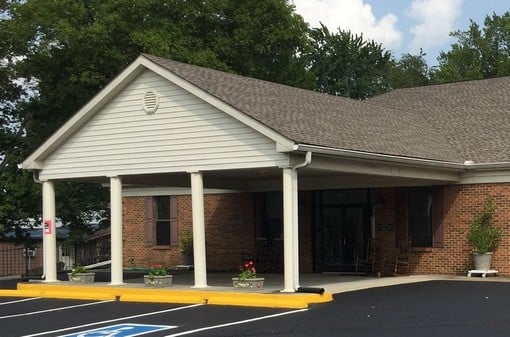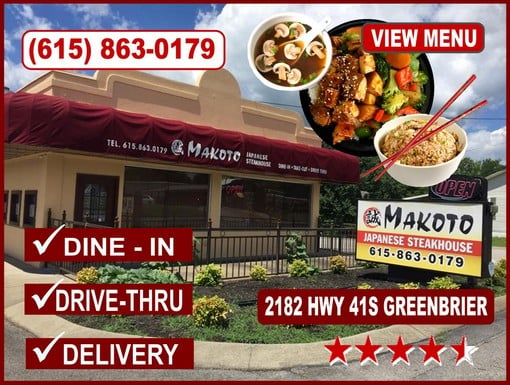 CITY OF PORTLAND, TN
Portland TN Fire Department –  Congratulations to FF Whitehead for passing his Basic Firefighter Training and on the receiving of his shield.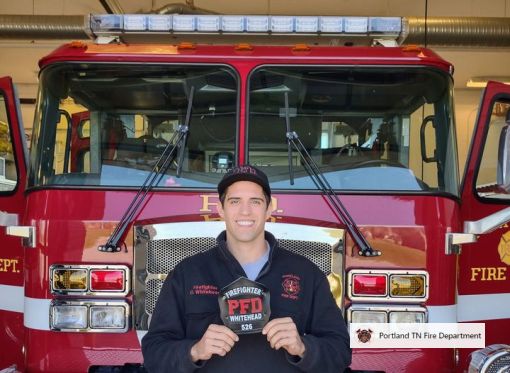 Portland TN Parks & Recreation – The new playground at Meadowbrook Park is now open!
Please excuse the mess as we continue to work on the finishing touches.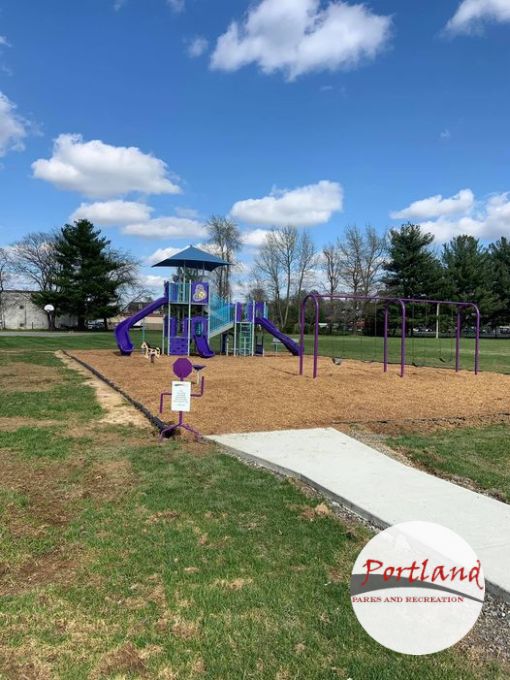 An AED is now located in the Portland City Hall Business Office, which is located in the rear of the building.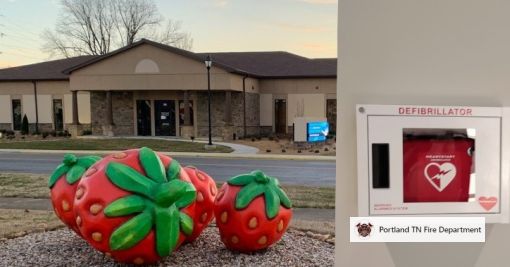 Battery Fire Safety Tips:
Only use lithium batteries designed for the device you want to charge. Keep lithium batteries in a cool dry place. Don't overcharge lithium batteries or put in household trash.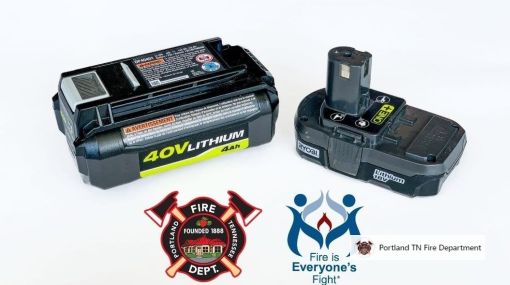 Portland Fire: This month we would like to spotlight Engineer Petersen. Eng. Petersen is assigned to Engine 1 – A Shift.
He has been in the fire service for 5 years. Some Fun Facts: Petersen was a professional baseball player for 10 years (mostly with the Marlins organization) before joining the fire service. Petersen is owner/operator of Whitaker Farms and we would like to share he will be celebrating his birthday this Friday.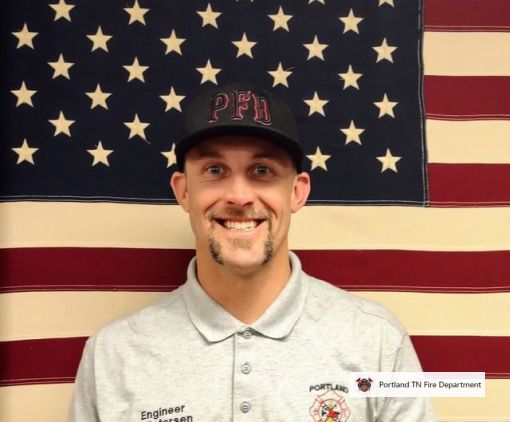 Portland Fire- U.S. Consumer Product Safety Commission
"Whatever the occasion, leave professional explosive devices to the professionals."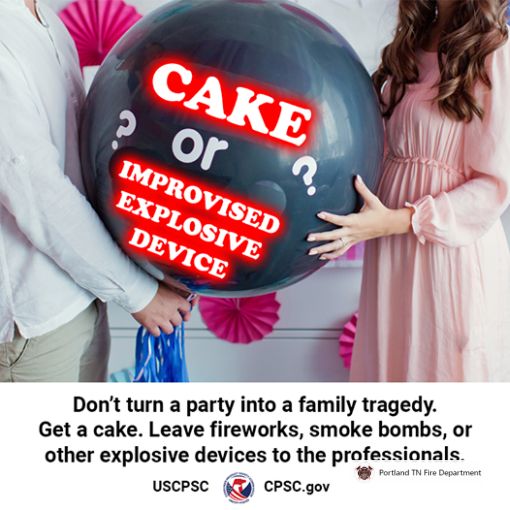 Mark your calendars… May 7-8 in Portland, TN!
May 7th – concert & fireworks
May 8th – festival day!
5K, pancake breakfast, 200+ vendors, live music on 2 stages, magic shows, bingo, carnival, robocars, KidTown USA, strawberry farmers, mascot face and parade!
Free admission, free parking at Portland High School and free shuttle to the festival area beginning at 10am May 8th!


Saturday Nights…Portland, Tn – Car, Motorcycle & Truck Show
Bring your classic cars, trucks, motorcycles and everyday car and SHOW them off on Main Street under the lights in Portland, TN on Saturdays from 5:00PM to 9:00PM. First Saturday in April through the last Saturday of October.
Address: 125 Main St. Portland, Tn 37148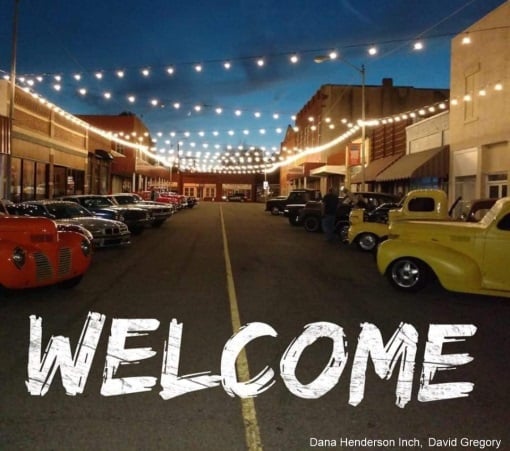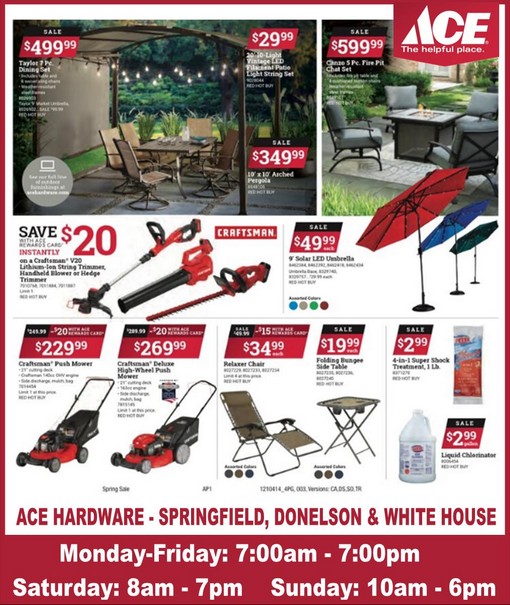 CITY OF SPRINGFIELD, TN
Do you have trouble getting all your laundry done? We'd like to help. Come in for a FREE laundry day.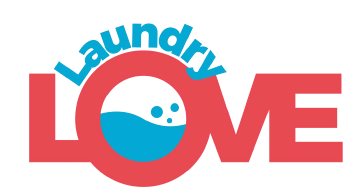 Our next Laundry Love day is set for Friday, April 16th – first loads in at 8am, last loads in at 11am. As a reminder, this free laundry day is available to anyone in need.
If you're able to join as a volunteer in April or any other month please let me know via email, phone, text, or stop by my office.
For March's Outreach:
"We had 11 volunteers, two of which were new. One of those new volunteers was Montgomery, aged 9, son of Jenni & Ben Dusky. Montgomery decided to spend part of his Spring Break from school washing laundry with us. We paired him up with Reagan Garner, daughter of Jillian & Jonathan Garner, one of our seasoned junior volunteers who comes every month with her mom, grandmother and sisters. We're so proud to see the younger generation engaging with our community – I see some future community leaders bourgeoning forth!"Asailio "Ace" Timmermeier, Manager, Community Impact, United Way of Greater Nashville.
LAUNDRY LOVE (IN SPANISH)
When: 3rd Friday each month
First loads in at 8:00 a.m. last loads in at 11!
Where: Sister's Coin Laundry (in the Big Lots/Belk Plaza),
Memorial Blvd., Springfield
What: Only need to bring us your clothing and bedding for washing – we supply the volunteers, all the detergents, dryer sheets and new plastic bags to put your freshly washed laundry in.
2021 Dates*:
• APRIL 16TH
• MAY 21ST
• JUNE 18TH
• JULY 16TH
• AUGUST 20TH
• SEPTEMBER 17TH
• OCTOBER 15TH
• NOVEMBER 19TH
• DECEMBER 17TH
Our volunteers washed, dried and freshly bagged 460 loads of laundry. We have speculated that there are several reasons why our load count is down, one of which was the postponement of March's free laundry day…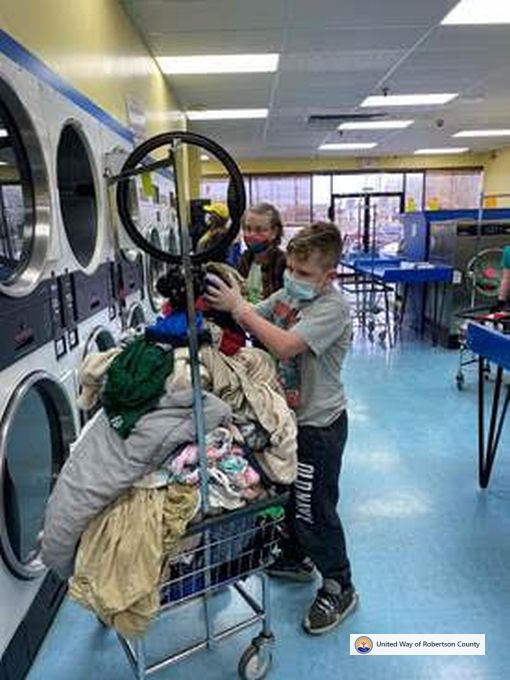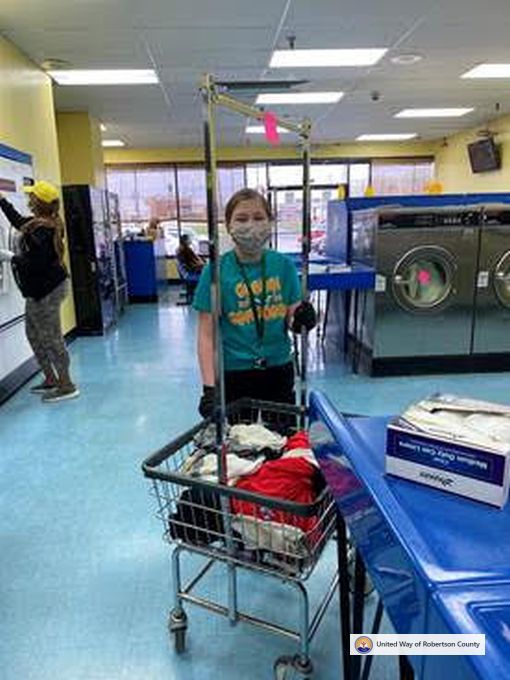 Community Support:
We had a very nice donation of laundry detergent, dryer sheets, and scent beads from a local Church Youth Group.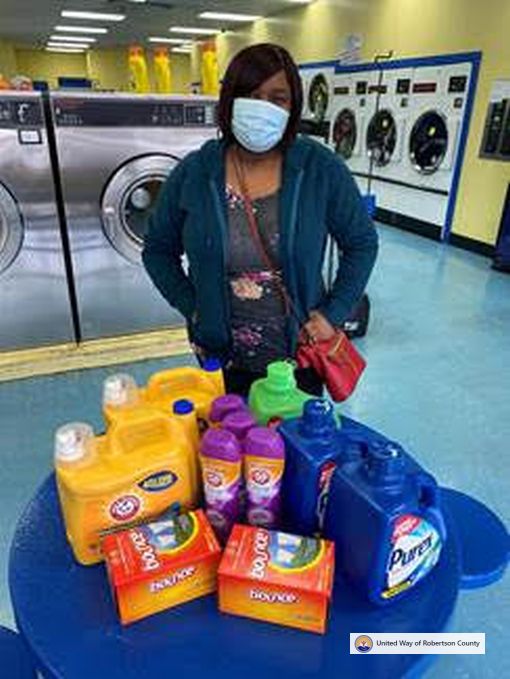 We also had a very nice donation of laundry supplies and cash from a women's devotional group.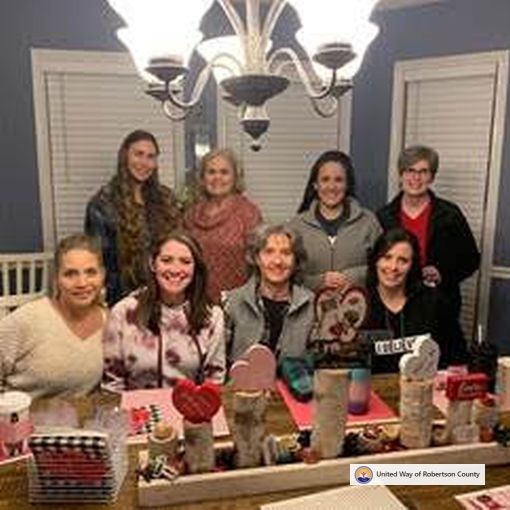 Rotary Club of Springfield sent over a very generous donation for our April 2021 outreach.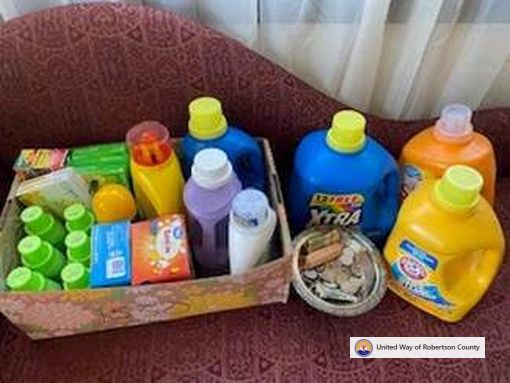 Thank you to each of these groups for continuing to support Laundry Love!

City of Springfield, TN – Spring Junk Collection Thru April 30
VOLUNTEERS NEEDED!
Do you have large items cluttering your home or garage? The City of Springfield will conduct its first of two planned city-wide junk collection pickups for 2021 beginning Thursday, April 1 through Friday, April 30.
The City of Springfield provides residents living within the city limits of Springfield junk collection pickup twice per year for larger items that cannot be disposed of with household trash; such as mattresses, furniture, etc. This service is provided in addition to, not a replacement of, resident's household and brush collection.
Loose and small items must be bagged for collection. Hazardous waste, tires, construction, or home improvement materials will not be collected. This service is not available for commercial properties, apartments, condominiums, vacant properties and lots, and junk on private roads.

April 24: City of Springfield, TN –  Community Cleanup
The City of Springfield is on a mission to keep Springfield beautiful by launching a city-wide cleanup and a new Adopt-a-Street program.

Community Cleanup
Citizens are invited to participate in Springfield's Community Cleanup on Saturday, April 24, 2021, from 9 a.m. to noon at various locations throughout the city. The city has partnered with Tennessee Valley Authority (TVA) to provide all volunteer supplies including safety vests, bags, and gloves along with water to stay hydrated. Volunteering is easy. Register online

Adopt-a-Street Program
The city understands our streets need attention year-round, so the public works department has launched a new Adopt-A-Street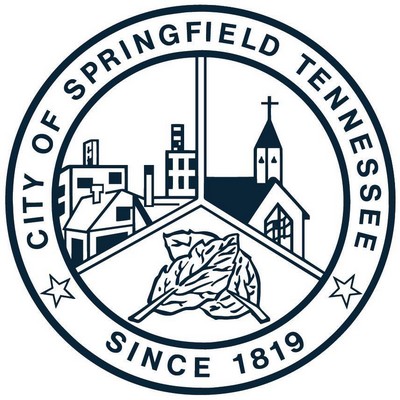 Program to keep them litter-free. This volunteer program enables community organizations, businesses, and individuals the opportunity to help maintain and beautify city streets.
To participate in the Adopt-a-Street program, volunteers agree to adopt one-mile segments of a major or collector street and agree to remove litter a minimum of four times per year for at least one year. In recognition of the litter removal efforts, the city will install a sign recognizing participants for their commitment to the program and community.
Adopting a street is free, but you must conduct a cleanup at least four times throughout the year, specifically one during each season. The agreement is valid for one year and can be renewed annually.
Online Application
Safety Guidelines
Volunteer Cleanup Report

City of Springfield, TN – The track located at Martin Luther King Jr. Park will be temporarily closed to the public on the following dates due to track meets: April 3 & 15 and May 1 & 8.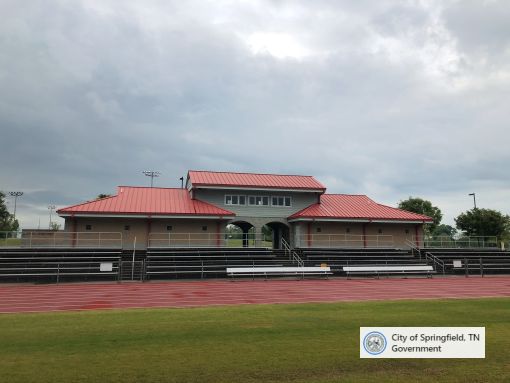 June 12, 2021 Free Youth Fishing Rodeo – J Travis Price Park Springfield, Tn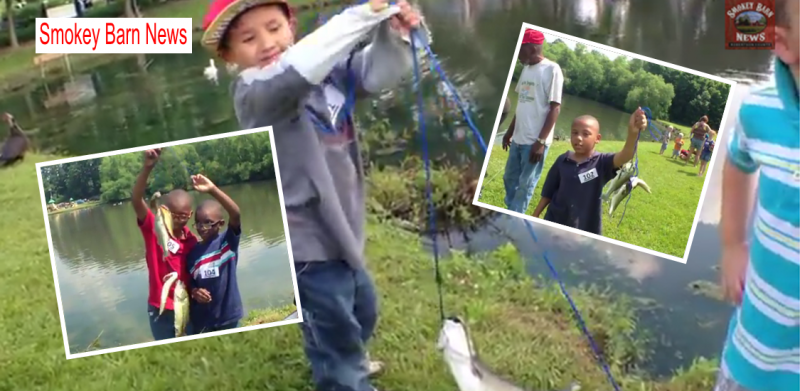 When: Saturday, June 12, 2021 at 6:30 AM CDT – 11 AM CDT
Price: Free
Location: Travis Price Park
Springfield Parks and Recreation in partnership with Tennessee Wildlife Resources Agency (TWRA) hosts a Free Fishing Rodeo for children 14 years of age and under at J. Travis Price Park to celebrate National Fishing Month.
Participants must bring all fishing gear and bait – (no artificial lures allowed). TWRA stocks the pond with catfish, bream, sunfish, and other small fish for the event.
Registration begins at 6:30 AM. Help youth begin an activity of a lifetime. Prizes will be awarded from local sponsors!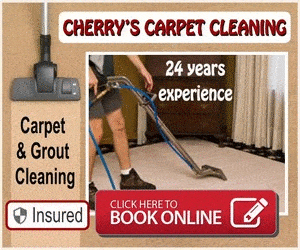 Payne Chevrolet of Springfield 
The Hearn family just rolled out in their new 2021 Tahoe! Thank you for your business and congratulations on the new ride.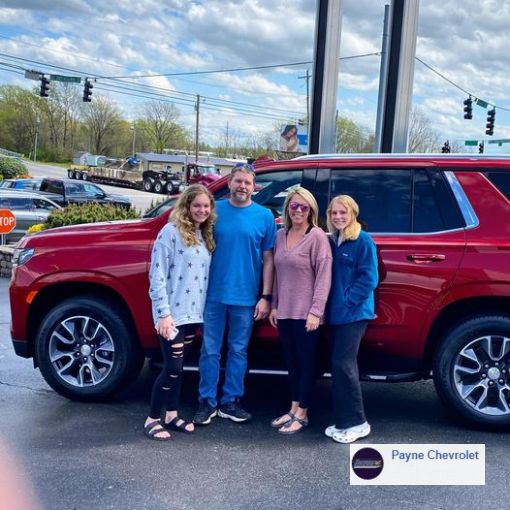 Payne Chevrolet of Springfield – The Chevy Trail Boss finally gets a music feature in this video by Breland.
"Don't Touch My Truck"
Payne Chevrolet of Springfield
The Riley family picked up this Buick Enclave yesterday and couldn't be happier! Thank y'all for your business; we look forward to serving you in the future.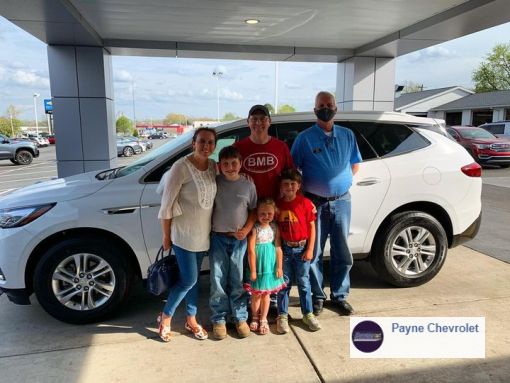 The first turbocharged production car was the Chevy Corvair. Learn more about the controversial classic below.
Here's why Jay Leno thinks the 1966 Chevrolet Corvair Corsa is an under-appreciated classic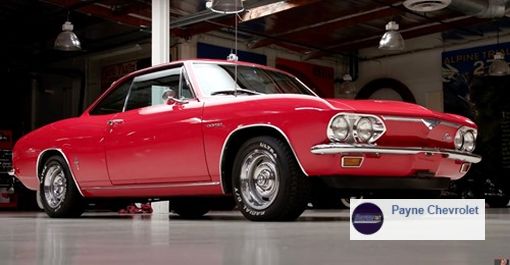 Springfield High School – Congratulations to our own Micaiah Harrison
…for being selected for the Tennessee Governor's School of Science and Engineering, a month long program held through the University of Tennessee at Knoxville. Congratulations, Micaiah!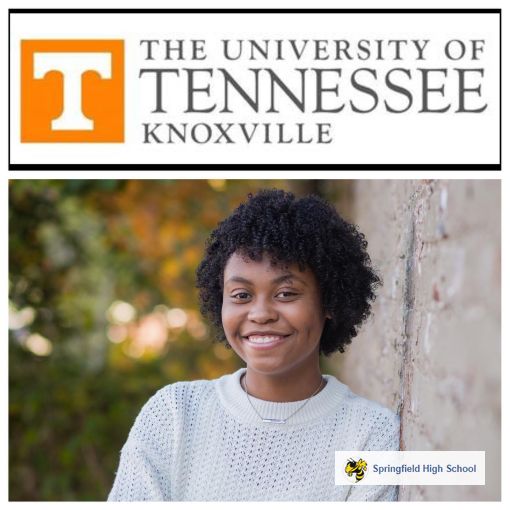 Springfield Heights Assisted Living By Americare
At One Year of the COVID-19 Pandemic, Americare Looks Back at Lessons and Learnings
By Clay Crosson, President and Chief Operating Officer, Americare Senior Living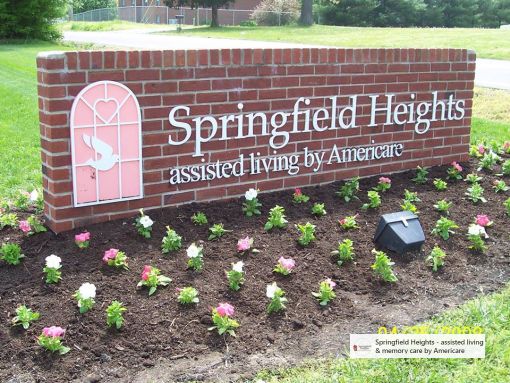 On March 31, the last two Americare communities conducted the final of their three COVID-19 vaccine clinics. With these clinics, each community has now administered vaccines to every resident and team member interested. In fact, 91% of residents and 40% of employees have now received the vaccine protection. The number of employees agreeing to the vaccine continues to climb week to week as well. This milestone comes almost a year from the date – March 13, 2020 – when the potential pandemic became evident and the company started it COVID protocols across all of its communities in Missouri, Tennessee, Kansas, Illinois and Mississippi.
The last year has been a year of learning, investment, compassion and unprecedented communication. We are a stronger company today, a better company today, than we were when all of this began. I am thankful for our people and that we as a company had the resources and financial strength to not just withstand this pandemic, but to make our services better with each lesson learned.
In late February 2020, I was attending a senior living management conference that featured a panel discussion with epidemiologists that caught my full attention. COVID-19 was not yet a universally recognized word, yet the discussion spurred us to action, beginning with daily Americare management meetings to make sure everyone was getting as much information as possible.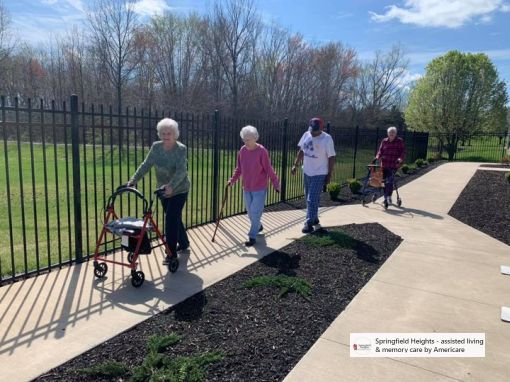 In just a couple weeks on March 13, 2020, based on all information available, Americare began doing everything it could to lessen the chance of the virus entering any community and protect residents and employees as much as possible. All visitors were restricted from entering facilities and all group activities were suspended. Of course, nothing could prevent the pandemic from touching Americare like it touched every aspect of life during 2020. But, it is what Americare did when COVID-19 stuck that really differentiated us.
We began this with an established culture that included trust in each other to make good decisions, family taking care of family and of using our financial strength to invest in care and protection. The two things that made the most difference in my mind are our total dedication to communicating with openness with everyone, and our decision to make financial investments where and when they were needed.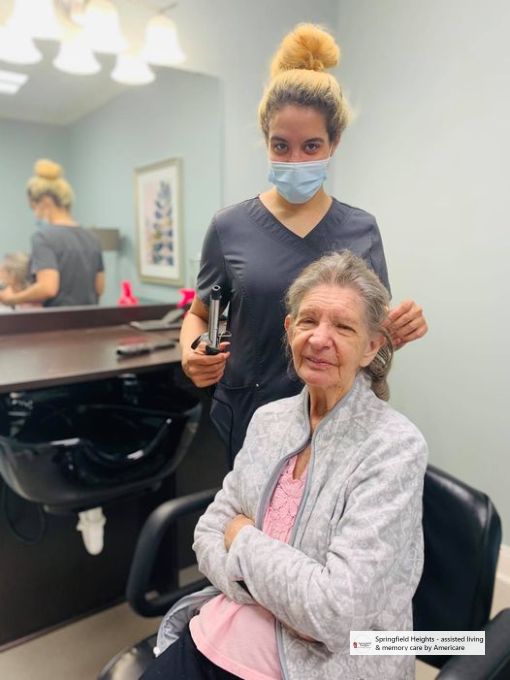 The Americare communication protocols established included total transparency and multichannel communication with employees, residents, families, health communities and the media. The foundation for each outreach were scripts prepared for all administrators that focused on "what is happening" at the community and "what we are doing."
No one ever had to "wing it," no one was ever left to feel alone, we wanted no one to ever feel like they were missing information.
The effectiveness of financial investments made by Americare were best demonstrated when positive cases were identified in a community. When that happened, in many cases, Americare established a separate COVID-19 care wing within the facility where all residents who tested positive could be cared for. The hall was separated by a plastic barrier and had separate care equipment and was staffed by personnel who only worked on that unit. Droplet isolation protocols for COVID-19 positive residents were implemented, including wearing of full personal protective equipment (PPE) while in the resident's room. PPE is defined as gown, gloves, N95 mask, level 1 mask and face shield. For these situations and in all communities, Americare invested in technology to assist in the monitoring of vital signs to maintain the highest levels of information on residents' conditions at all times.
Americare also invested in local and corporate supplies of PPE and a tracking system that allowed supplies to be made readily available where needed when needed companywide.
I believe our investments of well over $1 million on technology and PPE meant the difference between adequate protection and treatment versus exemplary protection and treatment in our communities. Our investments also included another $1 million in "hero pay" which was extra pay for our teams working in the midst of COVID treatment and others providing vital roles at every level.
Yet, even with our resources and culture, there were still moments of sadness. To date since the pandemic began a total of 1,199 residents tested positive for the virus, which is an infection rate of just under 11 percent. 1,031 residents recovered which is an 86 percent recovery rate, and due to the protocols put in place and carefully observed 9,775 residents were protected from contracting the virus.
Still our prayers go out to the families and friends of our residents who passed away due to complications after contracting the virus. Our residents become like family to us. We've put special programming in place to help our employees cope with their grief as well. Still, I believe our investments, communications, protocols and processes, especially the establishment of special care units, kept that number from being much higher.
As of today, there are two residents across all of Americare being treated for COVID-19.
What a year it has been. We know how hard this has been on everyone and that realization is what made #AmericareStrong our rallying cry. We have gotten better at many things, not just infectious disease control. We end these 12 months of COVID even more dedicated to our culture of caring, family values, uber transparency and communication, and always learning what we can do for each other from each other. And, perhaps most important, we are returning to 'normal' in every way and ready for family visits and new residents.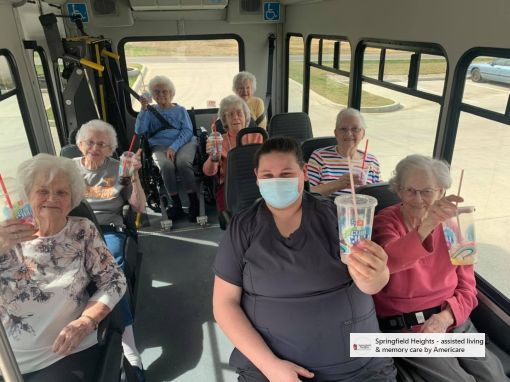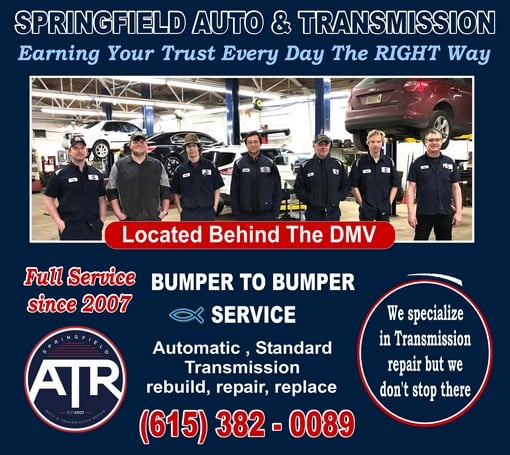 Feeding the ducks at J. Travis Price Park 4155 Wilks Road Springfield, TN 37172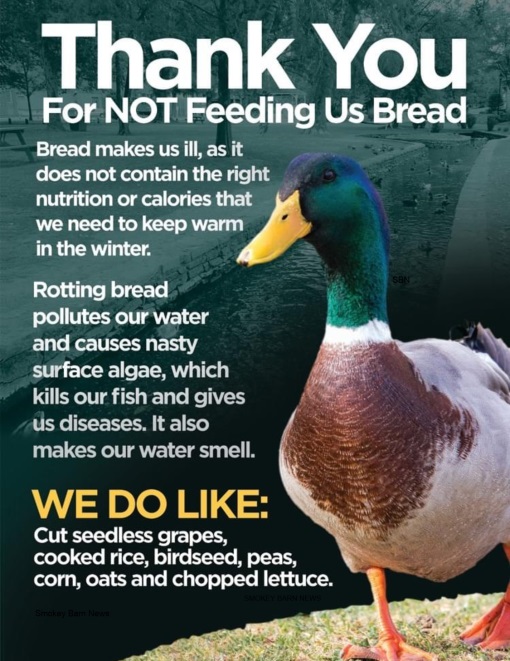 Wednesday, April 14: Blood Drive at NorthCrest Medical from 9-3 PM

To find other blood drives near you, click here. 

Starting April 28 – Classic Tin Cruise-In 
(Wednesdays In Springfield)
"It's almost time for Cruise-In Season! Starting April 28th. Every Wednesday (weather permitting) Springfield!" Shelby Horner
Classic car Cruise-In for Springfield and the surrounding communities coming together, sharing and talking cars, trucks and bikes.
Family Fun!
Held every Wednesday, from spring till Halloween, Classic Tin Cruise-In will be in Springfield, TN. The classic car, truck, and bikes Cruise-In for Springfield and the surrounding communities coming together for some Family Fun!
Being held at 2008 Memorial Blvd, Springfield, TN, Between the Hardees and Burger King.
Any questions please call Shelby Horner at 615-336-2257 See Less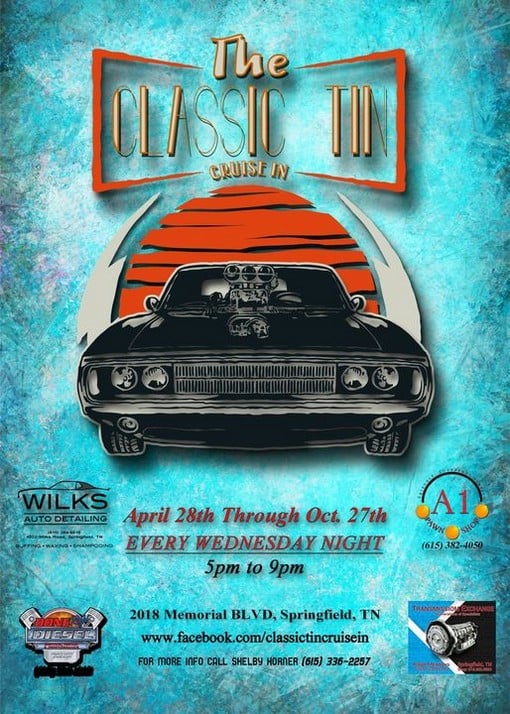 NOTICE: Food Assistance Available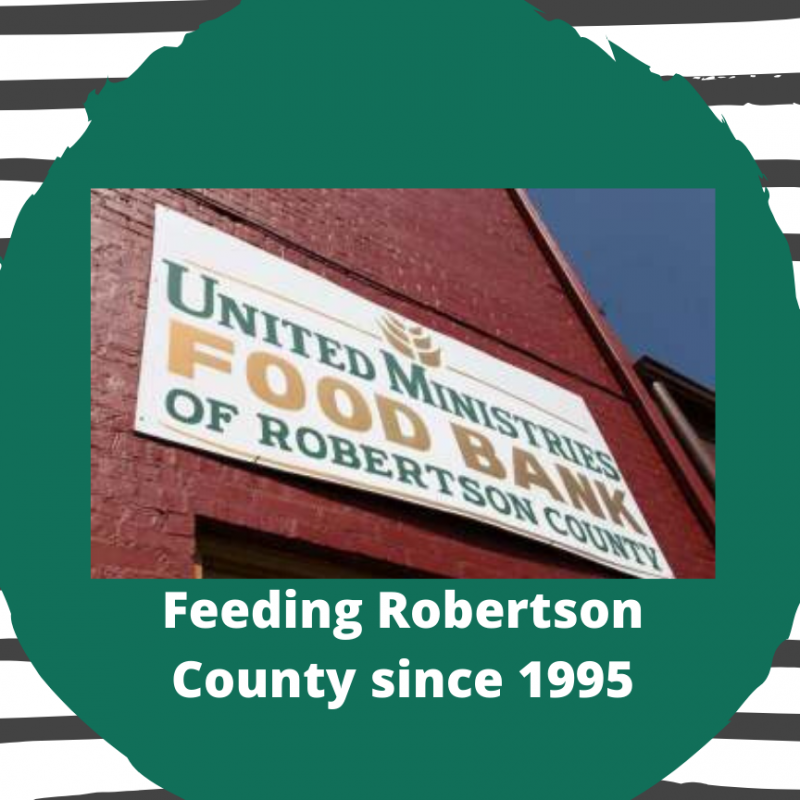 The United Ministries Food Bank would like to inform the residents of Robertson County that they are still helping with food needs.
If you are struggling to put food on your table they can help.
They are located at 808 S Main St. (beside Cope). Familes need to have ID's and Birthdays dates for all living at their residents.
Residents are welcome to come in monthly for assistance. If you have questions please call 615-384-8306.
Hours: Open Monday thru Thursday 10:30AM to 1:30 PM.
FRIDAY, MAY 7, 2021 Drive-Thru Food Pantry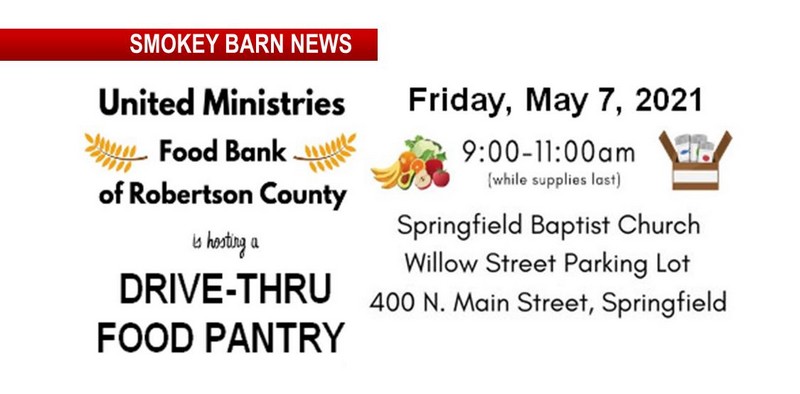 United Ministries Food Bank of Robertson County, TN
will be having a drive-thru food pantry at Springfield Baptist Church
When: Friday, May 7, 2021 at 9 AM CDT – 11 AM CDT
Where: Springfield Baptist Church – 400 North Main St. in Springfield, TN
Please help us spread the word about our upcoming drive-thru food pantry happening Friday, May 7, 2021 starting at 9am.
We will be setup in the Willow Street parking lot next to Springfield Baptist Church.
Clients will be asked to stay in their car, volunteers will collect food items according to family size and place in your car.
VOLUNTEER!
Want to volunteer with us for the drive-thru food pantry? Please give us a call: 615-384-8306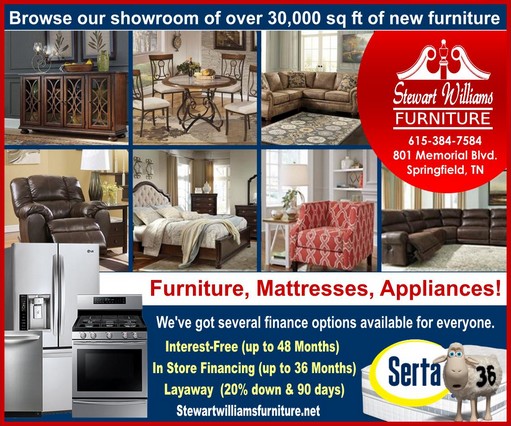 CITY OF WHITE HOUSE
April 24: White House Turns 50!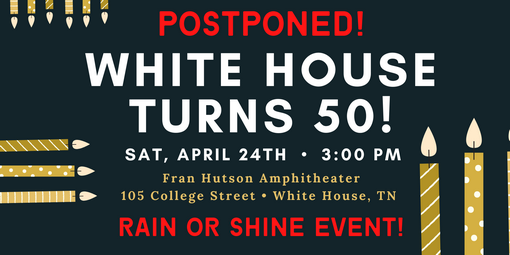 The city of White House turns 50!
Celebrate the city of White House turning 50 at the Hudson amphitheater 105 College St., White House Tennessee on Saturday, April 24 at 3:00 PM to 6 PM.
There will be live music performed by Jeff Allen and AC Drive, children's activities and lots of fun FREE things for the family to enjoy at the Birthday Celebration!
🎈 FREE Balloon Artists 🎈
🎨 FREE Face Painting 🎨
👩‍🎨 FREE Caricature Artists 👨‍🎨
🧁 FREE CUPCAKES 🧁
There will also be photos displays reminiscing the last 50 years in White House!
READ ALL ABOUT IT – 1970's In The City of White House – Click HERE

The City of White House is currently accepting applications for Firefighters
Starting Range: $37,299.67 – $44,352.49 annually DOE
Deadline: April 22, 2021
For a full job description and details on how to apply, just click the image below.
EOE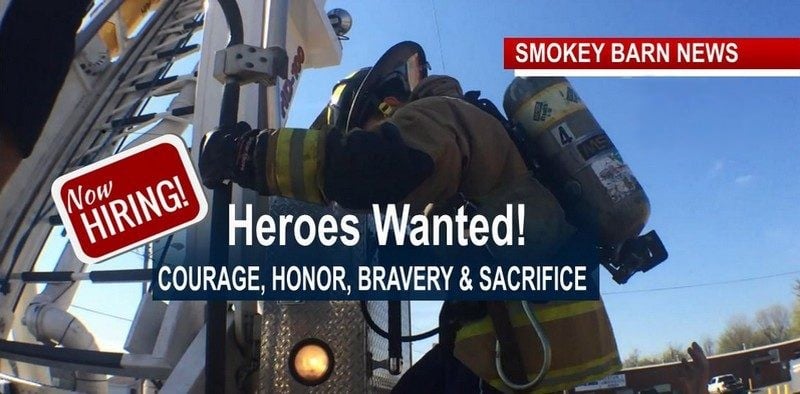 White House Heritage High Senior Signs Volleyball Scholarship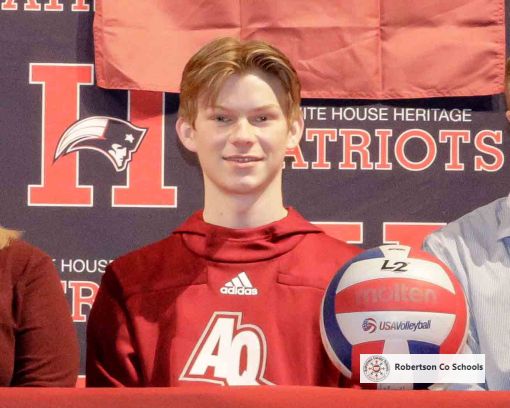 White House Heritage High senior, Daniel Austin signed a scholarship offer from Aquinas College in Grand Rapids, Michigan on Wednesday, March 31.
Austin, who played soccer for 13 years prior to being recruited by the Heritage volleyball coach said he's loved volleyball and wants to continue playing. Acquinas has now given him that opportunity.
When asked why the choice of Aquinas, Austin said it was a combination of their volleyball program and scholastic offerings.
"Their team is incorporating younger players and they have a really strong team," he said about their volleyball program. Academically, Austin will be majoring in biochemistry. "They have a brand new science building, so that was an attraction," he noted. "We have a bio STEM lab here at Heritage, and after taking those two classes I wanted to work in the lab a lot more."
Congratulations to Daniel as he sets out soon on a course of achievement in his chosen areas of both sports and academics.

Congratulations to the City of White House, TN- Police Department
White House Police Department Accreditation Manager, Susan Johnson (center), and White House Police Chief Patrick Brady, (right), accept the Certification of Meritorious Accreditation 3rd Award on Thursday, April 8, 2021, from the Tennessee Association of Chiefs of Police (TACP) President Troy Lane, at the 2021 TACP Conference in Franklin, Tennessee.
The Tennessee Law Enforcement Accreditation Program was created under the direction and authority of the Tennessee Association Chiefs of Police, which supports and endorses the continued improvement of law enforcement services by establishing standards of accountability, management, and operations.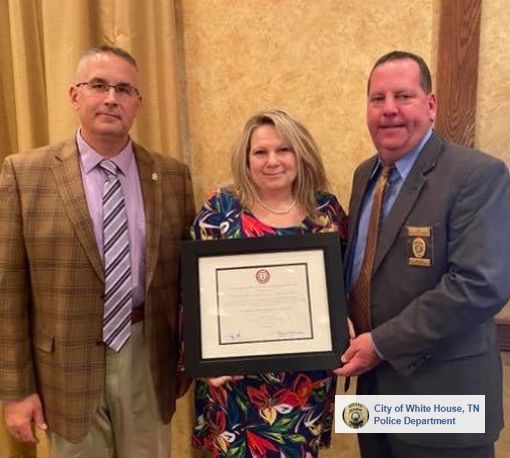 White House Greenway Safety Tips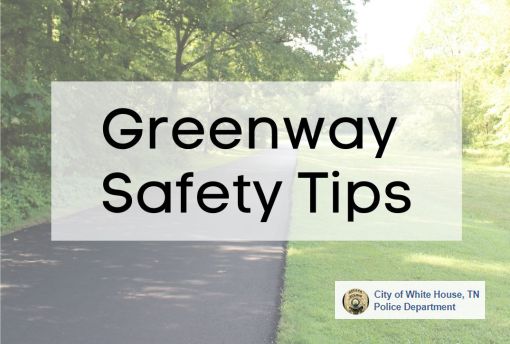 📍Trail Watch/General Number: 615-382-6863 for White House Police Department
📍 Crime in progress, or a serious life-threatening injury can be reported to the White House Police Department at Emergency # 9-1-1.
📍Suspicious activity, strange behavior, threatening presence, loitering: Call White House PD.
📍Illegal camps or litter related to alcohol or public intoxication: Call White House PD.
📍Incidents involving domestic animals: Call 615-382-6863 White House Police Department.
📍Trail erosion, trail obstruction, graffiti, trail hazards: Call 615-672-4350, ext. 2114 White House Parks .
📍Carry a cell phone in case of emergency. Program the White House Police Department's number into your cell phone before you leave.
📍There is safety in numbers. Use the buddy-system and enjoy the trail with a companion.
📍 Park in a well-lit, heavily-trafficked area. Lock your vehicle and do not leave valuables such as purses, wallets, jewelry, or cell phones inside.
📍Carry identification including your name, phone number, critical medical information, and a contact name/number in case of an emergency.
📍Wear comfortable sport shoes, loose-fitting clothing appropriate for the weather, and use proper safety equipment. Wear bright and/or reflective fabrics and carry a whistle or noisemaker.
📍Tell friends or family the route you will be taking and when you expect to return. If you are going to be late, give them a call.
📍Stay on the designated trail and avoid short-cutting or crossing open country.
📍Be alert and aware of your surroundings. Avoid areas where visibility is poor, and be aware of sounds in your environment.
📍Be confident. Look people in the eye and let others know you are aware of their presence with a polite "Hello!"
📍When you approach your car, have your key ready. Check the floor and back seats before you get in.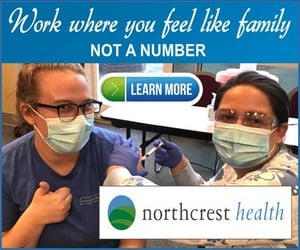 Congratulations to White House Police Officer Larry Meadors Jr. on his graduation today from the TENNESSEE LAW ENFORCEMENT TRAINING ACADEMY.
Officer Meadors was named early on as the Class Chaplain, and his experience and knowledge will be a huge benefit to not only the W.H.P.D but to the community as well!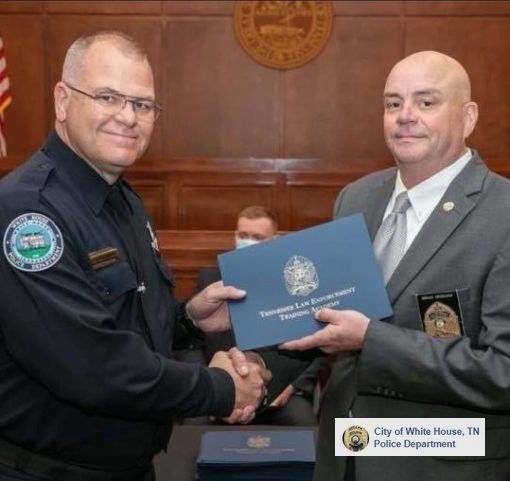 White House Youth Basketball Winners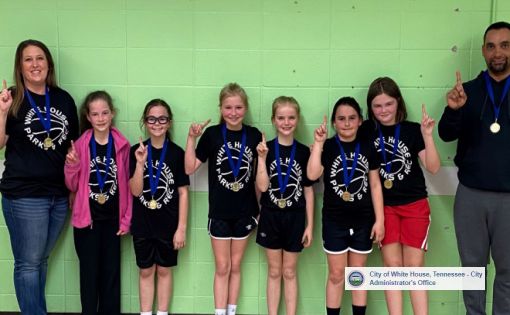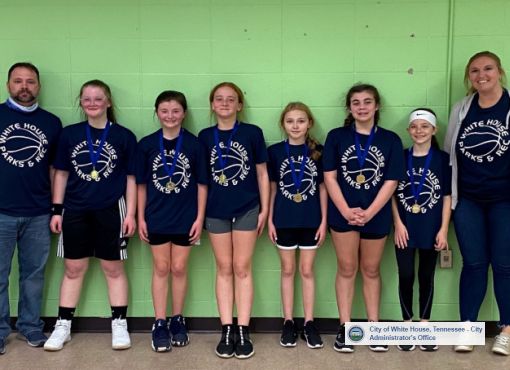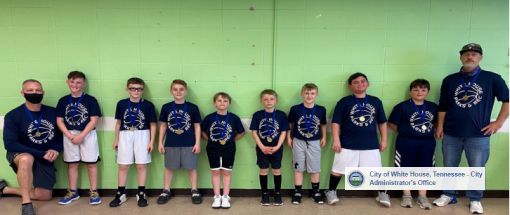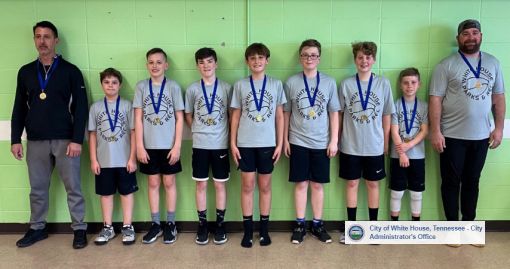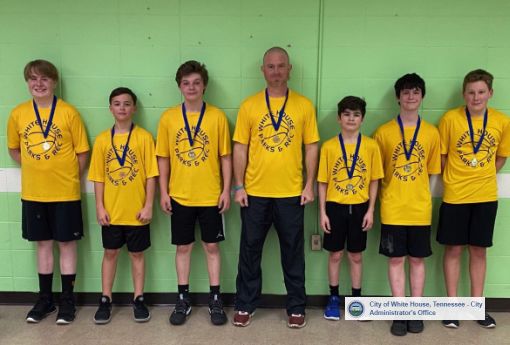 City of White House, Tennessee – SENIOR CENTER
Did you know that White House has a Senior Citizens Center that offers senior citizens lunch on Wednesday's for $2.50?
The meal includes a meat, vegetables, bread, and dessert. Reservations are required by noon on Monday.
Find out more HERE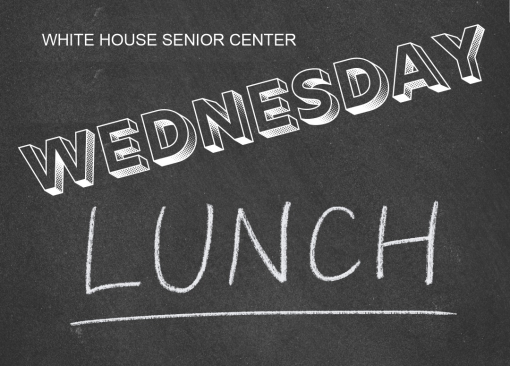 SENIOR CLASSES FOR THE YOUNG AT HEART! 
Introducing Fittercise, our new line up of fitness classes, a variety of fun and energizing workouts, suitable for all levels of fitness. Make friends and improve your physical health and mental well being!
Class Description: (Giggle and Wiggles Work Out)
Tuesday & Thursday @ 9a—A whole body workout that tones arms, abs and legs combines with low impact cardio. Enjoy upbeat music that will have you wiggling, giggling and having a blast.
Wednesday @ 10a-10:45a—Chair Yoga
A gentle way to build strength, increase flexibility and relieve stress. Postures are performed either seated in a chair or standing next to it.
**Classes are taught by certified instructor, Ann Manly. All students are encouraged to go at their own pace and modifications are offered.
More classes to be added in May. Stay tuned!!!!!
WE WILL CONTINUE TO PRACTICE SOCIAL DISTANCING! MASKS & TEMPERATURES REQUIRED!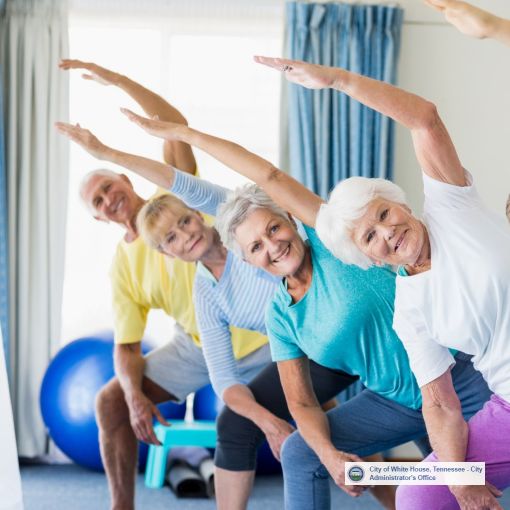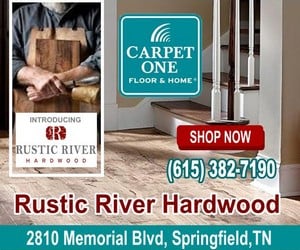 TOWN OF PLEASANT VIEW
Town of Pleasant View Community-Wide Yard Sale – April 10th
The Community-Wide Yard Sale is April 10th….less than a month away! Call City Hall and get your address added to the map. The cut off to be added is Wednesday, March 31st at Noon.


Pleasant View Volunteer Fire Department Training
The PVVFD conducted training at Sycamore High School as part of an 80 hour certification course that their firefighters are involved in. This helps their firefighters better respond to your emergencies.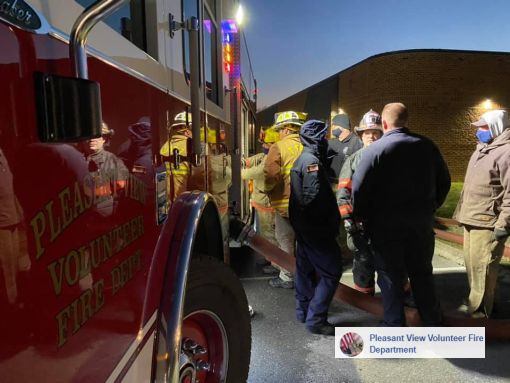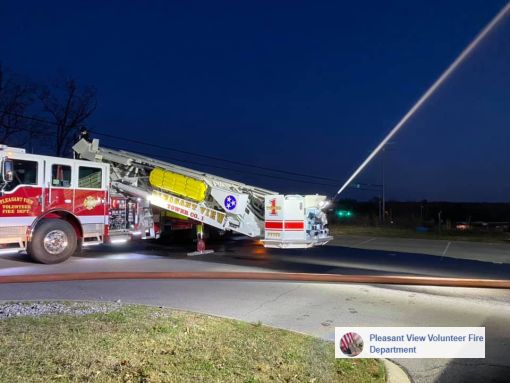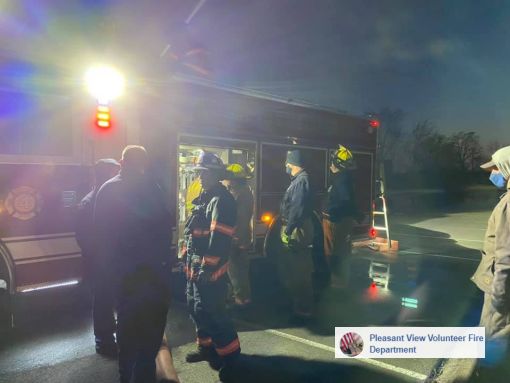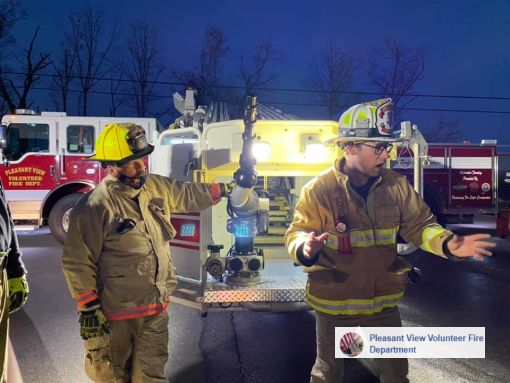 Pleasant View Volunteer Fire Department Honors Fire Service "Spark plug" and Leader Vickie Pritchett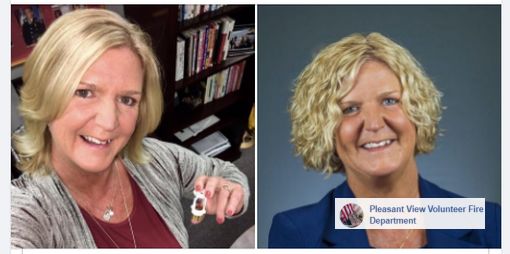 By Dennis Compton
For nearly a quarter-century, Vickie Pritchett has been an advocate and leader in the fire service. Her work serves as another example of all that should be celebrated during this 2021 Women's History Month. Like so many others, her fire service career began at the local level and has steadily expanded to become national in scope. In 1997, she became involved with the Pleasant View Volunteer Fire Department (PVVFD) in Tennessee – and from 1998 until 2013 Vickie served on their Board of Directors.
However, she also served as the Community Development Liaison for the Town of Pleasant View and the Executive Director of the Joint Economic and Community Development Board of Cheatham County (TN) at the same time she got involved with the PVVFD. The connection of Vickie and the PVVFD was tailor made for doing some really good things for the fire and life safety profile of the community. Her ability to bring fire department officials, builders and developers, as well as elected officials together resulted in a zero square foot fire sprinkler ordinance for the town in 2001 – and for the entire county in 2006. So, from then forward, if you built a structure in Pleasant View or anywhere else in Cheatham County, it was equipped with fire sprinklers. Imagine the long-term impact of that achievement on the safety of the people who live there and the firefighters who protect them. It was the success she had in Tennessee that catapulted her to national fire service prominence as an enthusiastic and talented advocate for fire sprinkler requirements at the local, state, and national levels.
Vickie Pritchett is currently the Vice President/Executive Officer of the National Fire Sprinkler Association (NFSA). She is a collaborator of the highest order, and her involvement in other fire service organizations has made each one more effective in their mission. Vickie shares her talents with the Volunteer and Combination Officers Section (VCOS) of the International Association of Fire Chiefs (IAFC); is a Board Member of the Home Fire Sprinkler Coalition (HFSC); is the catalyst behind "Common Voices" – a small advocacy group that supports national legislation and policies relating to fire sprinklers in Washington, DC and other venues; is a member of both the National Fire Protection Association (NFPA) and the International Code Council (ICC); and works closely with the National Fallen Firefighters Foundation (NFFF) and the Congressional Fire Services Institute (CFSI) on a host of fire safety issues and projects.
Vickie is an outstanding presenter and public speaker, and if you're attending anything where she is the Facilitator, plan to be involved and enjoy your time with her. She is a graduate of Middle Tennessee State University and received her MBA from Vanderbilt's Owen School of Management. And to top it all off, in 2013, Vickie was awarded lifetime membership in the PVVFD – which she is quite proud of. Sher and I have come to treasure our friendship with Vickie. Her positive approach to life and work, love for her beautiful family, and dedication to the safety of others is contagious and an asset to any organization.
I was thrilled to honor this fire service "spark plug" and leader during Women's History Month. You can't help but admire and love Vickie Pritchett!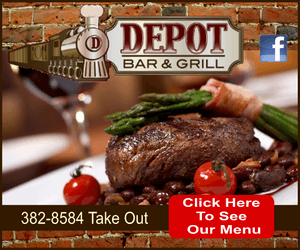 Starting in May – Pleasant View's – Cruise'n N Groove'n 
(3rd Saturday of each month thru October)
"Don't take the dust covers off yet! We are looking forward to seeing everyone in May. Stay safe and stay well."
Location: 214 Village Square Pleasant View, TN 37146
This fun event is held every 3rd Saturday of the month in Pleasant View, TN. Come see vintage cars, great food choices, and enjoy a family fun evening. Time: 5pm – 9pm
Along with Mayor's Choice, this year O'Reilly Auto Parts will sponsor the "Pick of the Month" vehicle.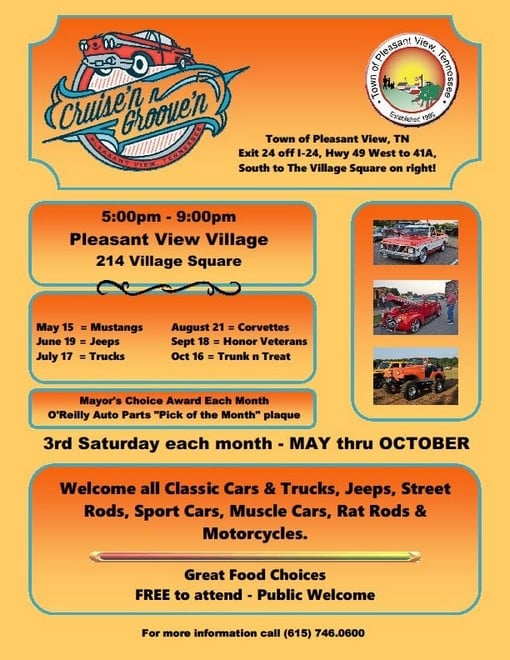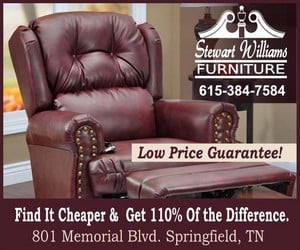 ACROSS ROBERTSON COUNTY
TVA Partnership Awards Innovation Academy STEAM Grant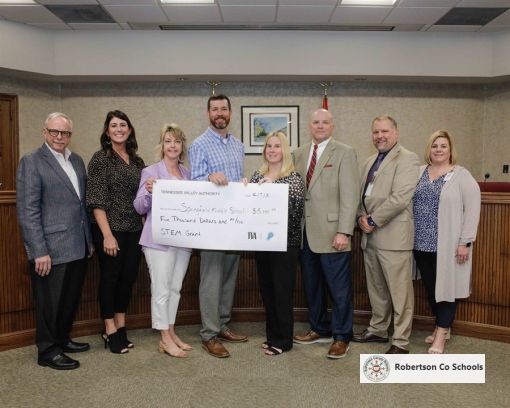 The Tennessee Valley Authority, in partnership with Springfield Electric and Bicentennial Volunteers Incorporated (a TVA retiree organization), awarded the Robertson County Schools Innovation Academy $5,000 for a STEM (science, technology, engineering, and math) education project, on Wednesday, April 7.
This grant award is a part of $800,000 in total competitive STEM grants awarded to nearly 200 schools across TVA's seven-state service territory.
Maureen Henderson, STEAM Magnet Coordinator for Innovation Academy expressed her appreciation saying, "We are extremely fortunate to receive amazing support from our community stakeholders." She added that, "TVA does a phenomenal job highlighting the importance of STEM education in schools," and expressed her gratitude for their contribution and partnership.
This competitive grant program provided teachers an opportunity to apply for funding up to $5,000 per school, with preference given to grant applications that explored TVA's primary areas of focus, which include: environment, energy, economic and career development and community problem solving as well as pandemic related projects. Additionally, schools chosen for grant funding must receive their power from a TVA distributor.
The project submitted by Innovation Academy will offer scholars continued opportunities to engage in PBL, or project-based learning. Project-based learning is comprised of fun, hands-on activities that allow scholars to use their creativity and problem-solving skills for real-world challenges. Some examples of Innovation Academy PBLs include building little libraries for the community to have greater access to books, creating raised garden beds/landscaping for campus beautification, upcycling to produce art, building model wind turbines, and designing acoustic panels for sound reduction in the cafeteria. The awarded grant money will provide similar learning opportunities for all scholars.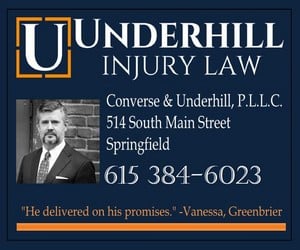 Robertson County Emergency Management/Springfield Fire – Hazardous materials class
Robertson County EMA had the privilege to sit in on a day of the City of Springfield Fire Department's in service. Springfield Fire had an 8 hour hazardous materials class. Each shift has a day lined up for the class. This class goes over how to properly handle hazardous materials. The prop pictured is what would be seen on top of a rail tank car. A demonstration was performed showing how to properly secure a leak around the valves. There was lots of laughs and knowledge shared.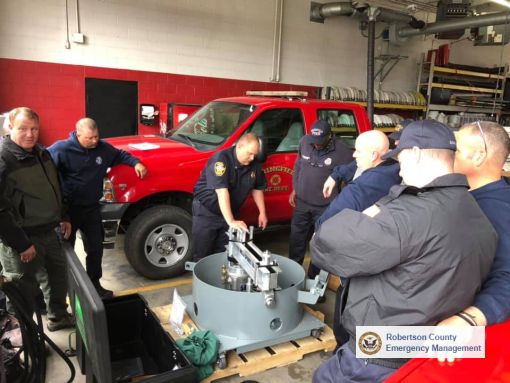 We know this training better prepares first responders should the need arise. Thank you as well to TEMA for the prop and to Robertson County Sheriff's Office for their presentation on illegal drugs and the hazards they pose to first responders.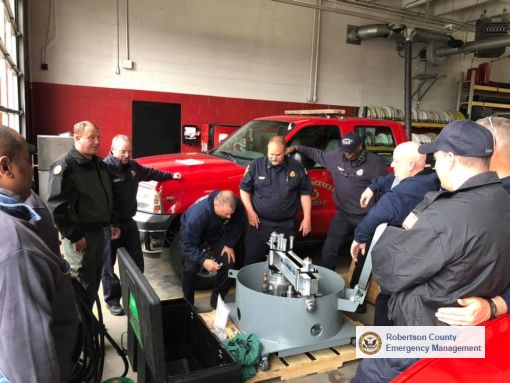 You're invited to join CASA of Robertson County, TN next Friday (April 16 at 9:00 AM) for the annual Pinwheel Planting in honor of Child Abuse Prevention Month.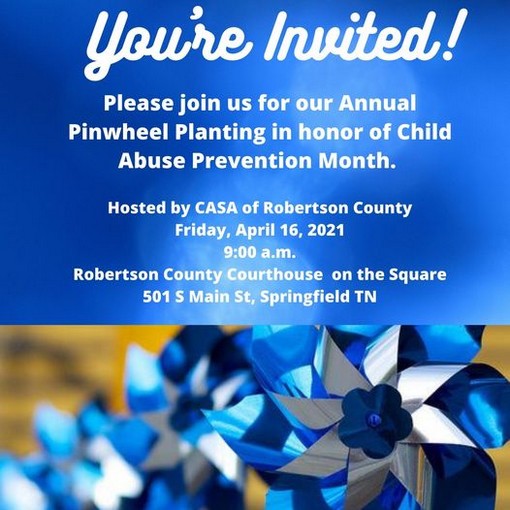 Morriss-Gregory Child Advocacy Center of Robertson County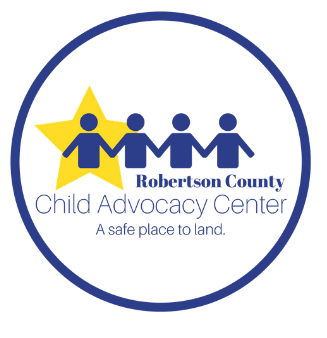 People are often surprised to hear how prevalent child sex abuse is in their communities. According to the website, www.whatifitoldyou.com, 1 in 4 girls and 1 in 7 boys will be sexually abused by the time they turn 18. There are also some other staggering statistics regarding sex abuse including that most children know the person that sexually abused them and around 95% of the time the perpetrator is a family member or friend (www.whatifitoldyou.com).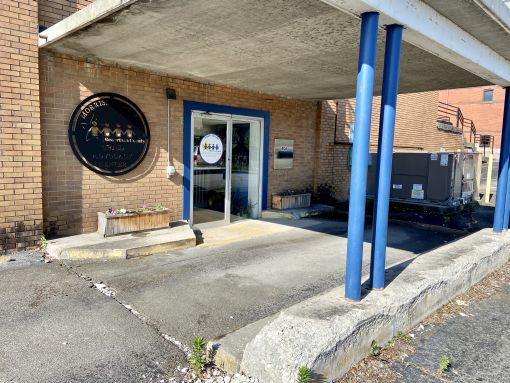 So, what happens when a child in Robertson County discloses sexual abuse? Once reported to the Department of Children's Services, each child is assigned a case manager from the Department of Children's Services and a detective from their local law enforcement agency. Children are set up with the Morriss-Gregory Child Advocacy Center for a Forensic Interview. Children participate in Forensic Interviews by trained professionals so hopefully the child only has to tell their story about the abuse once.
The Morriss-Gregory Child Advocacy Center of Robertson County is a non-profit that provides multiple services to children and their families at NO COST who have been victims of child sexual abuse, severe physical abuse, and/or witnesses to violent crimes. The Child Advocacy Center also strives to improve communication and case outcomes with joint efforts from Robertson County's Law Enforcement agencies, Child Protective Services, and the Robertson County District Attorney's Office.
In honor of Child Abuse Prevention Month this April, the Morriss-Gregory Child Advocacy Center of Robertson County is holding a t-shirt fundraiser. As a non-profit, the Child Advocacy Center depends mostly on grants and donations. Because child abuse is a difficult topic to discuss and the lack of exposure the Child Advocacy Center has had on the community, the non-profit does not get as many donations as other child-serving non-profits.
To help the Morriss-Gregory Child Advocacy Center, buy a cute shirt and represent Robertson County. All proceeds will go to the Morris-Gregory Child Advocacy Center.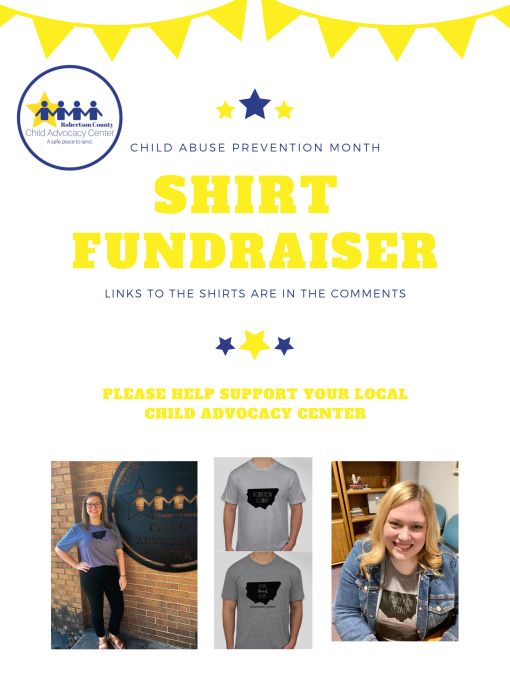 Help the Morriss-Gregory Child Advocay Center of Robertson County! Click Here  Or Here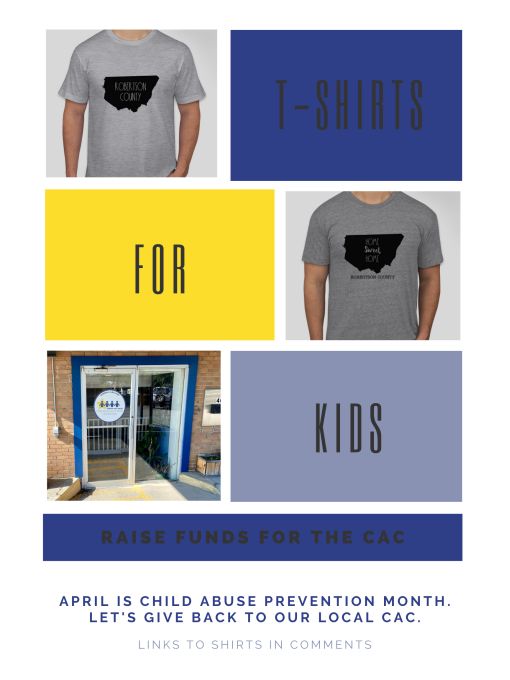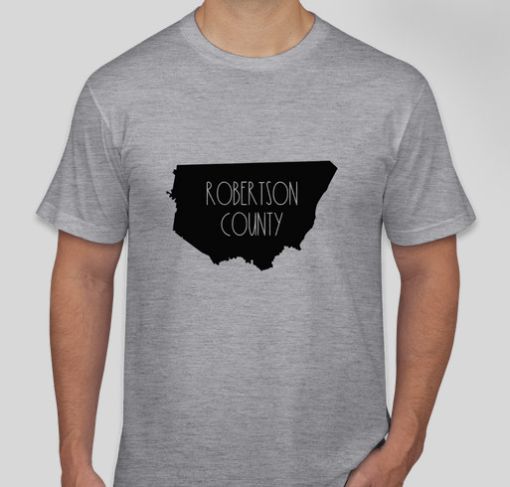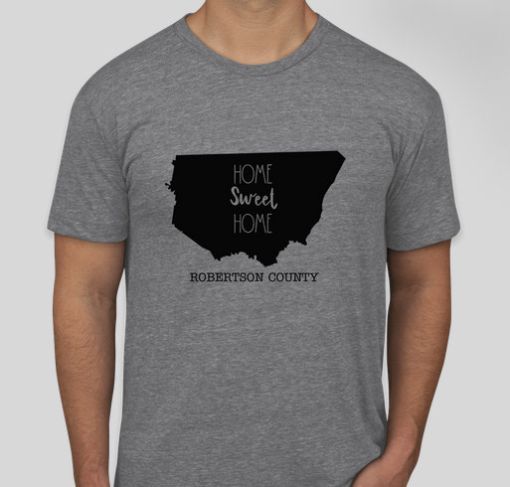 Robertson County Sheriff's Office
"We would like to welcome Deputy Beasley, and Corrections Officer Rabideau to the Robertson County Sheriff's Office! They have started their career with taking their Oath of Office with Sheriff Michael Van Dyke.
Deputy Beasley – School Resource Officer
C/O Rabideau – Corrections Officer
Welcome to the Sheriff's Office family!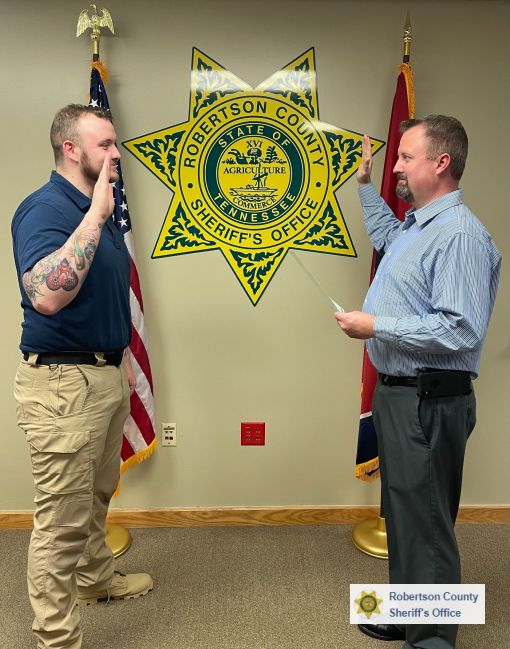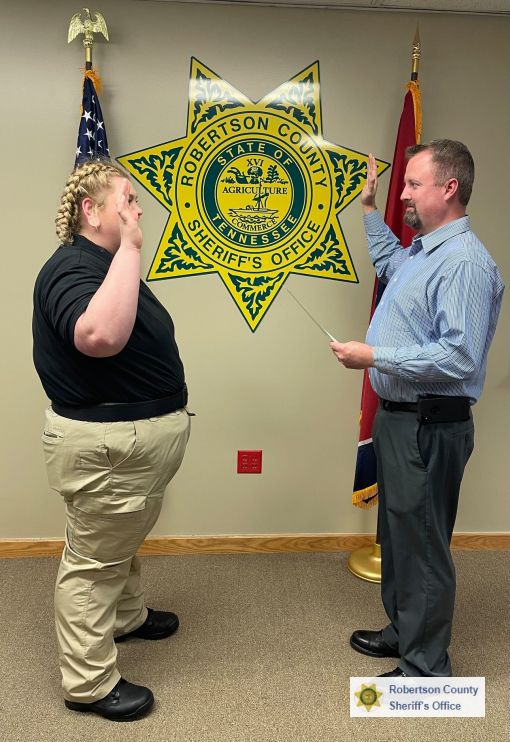 DRUG TAKE BACK is Saturday, April 24th from 10am – 2pm in the CVS Parking Lot!
Dispose of any unused or unwanted pills or medications with NO QUESTIONS ASKED!
We will also have proper disposal of any e-cigarettes and vaping devices.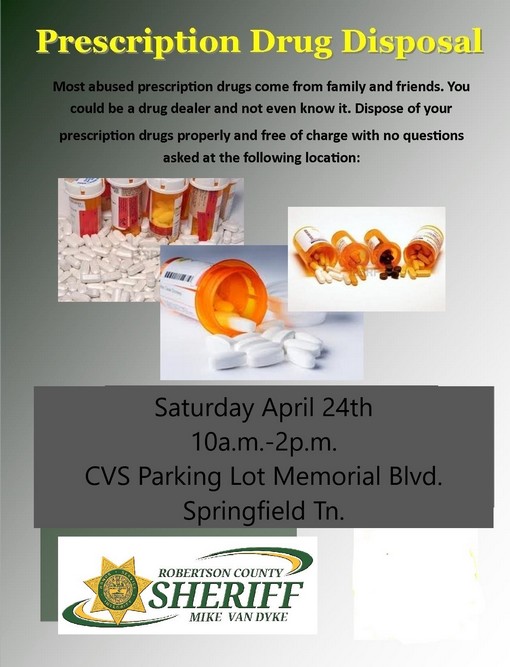 E-Cigarette & Vaping devices – On the DEA National Take Back Day on April 24, 2021 (NTBI 20):
• DEA will collect vape pens or other e-cigarette devices from individual consumers only after the batteries are removed from the devices. It is important to stress that the DEA is not responsible for removing the batteries from the devices.
• If the battery cannot be removed, individual consumers can check with large electronic chain stores who may accept the vape pen or e-cigarette devices for proper disposal.
• Individual consumers may also contact their local Hazardous Materials Management Facility to determine if they accept these devices, and for additional guidance regarding proper disposal.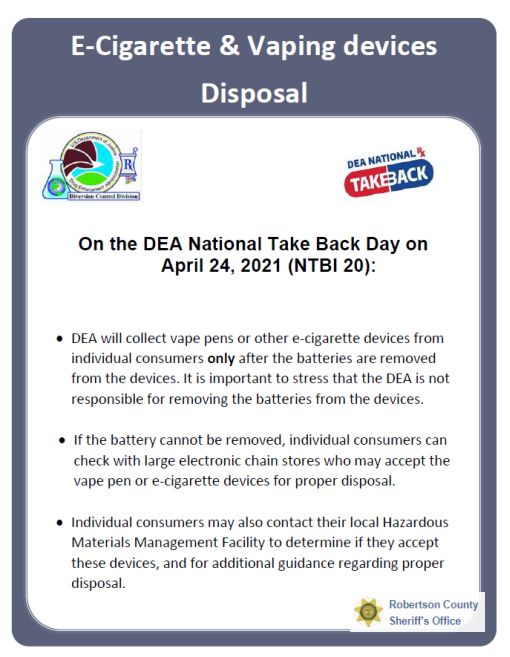 Robertson County Sheriff's Office – Congratulations Corrections Officer Adcock on being March employee of the month for the Robertson County Detention Facility!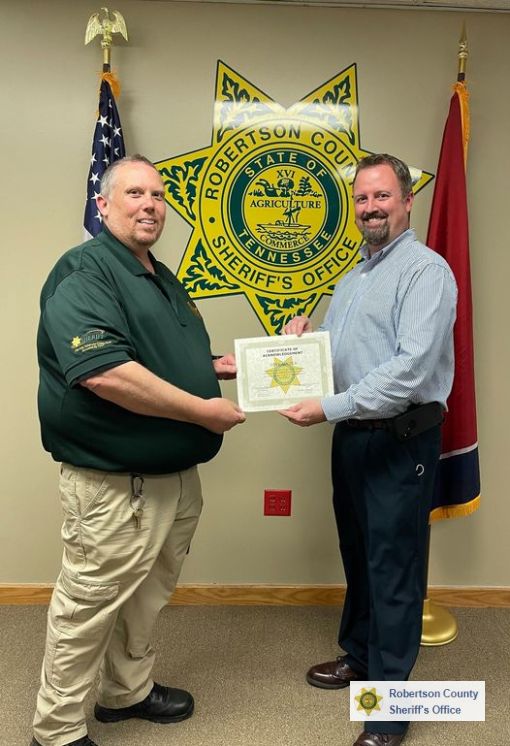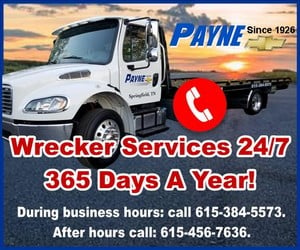 4-H Youth Agent at the UT Robertson County Extension Office (position X2113)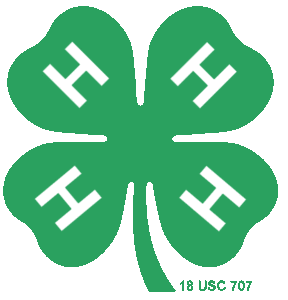 REQUIREMENTS:
• Bachelor's degree in Agriculture, Family and Consumer Sciences or a field related to Education and/or youth development is required.
• A 2.7 cumulative GPA (BS degree on a 4-point scale) or an earned Master's Degree is required. Preference will be given to applicants with a MS Degree, and/or work experience in a related field.
• A complete application package will include a 1) letter of interest, 2) a resume or curriculum vitae, 3) and official or unofficial transcripts showing degree(s) conferred
SALARY:
Commensurate with training and experience. This position is funded jointly by UT Extension and Robertson County. Robertson County Government funds 34% of the position salary and benefits costs.
RESPONSIBILITIES:
• Plans, executes, and evaluates 4-H Youth Development (100%) educational programs.
• Implements, evaluates, and reports 4-H Youth Development Programs related to organization, leadership, recognition, sponsorship, etc.
• Assumes responsibility for all youth projects, activities, shows, events, and committees.
• Secures and trains volunteer leaders and serves as an educational resource for educational youth programs within the county.
• Responsible to the County Extension Director and must keep current on the latest research information in youth development.
• Provides leadership for a program of activities that meets the needs of all eligible clientele regardless of race, color, national origin, sex, age, disability, religion, or veteran status.
• Assume other duties as assigned.
BENEFITS:
Group hospitalization and life insurance; State Retirement; Workers' Compensation; sick and annual leave; numerous University of Tennessee and state benefits programs, including liberal time off for holidays, and longevity pay after three years of service; reimbursement for official travel.
APPLICATION PROCESS:
The job application process is all done online through the University of Tennessee Taleo system
Please apply online by clicking this link

4-H Camp is coming to Robertson County!
Join us for the 2021 4-H Jr Day Camp on June 3rd from 8-3 at the Robertson County Fairgrounds!
Sign-ups are still open and spots are LIMITED!
Questions? Contact the Robertson County Extension Office at (615) 384-7936!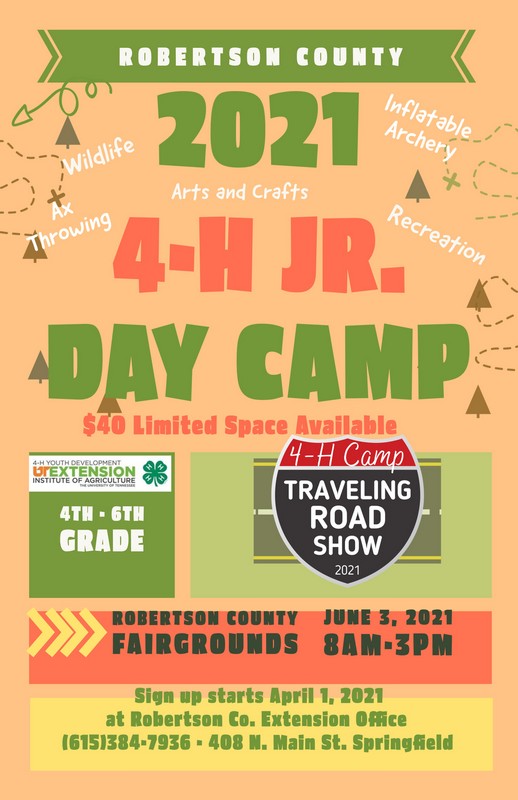 Graduation Dates Announced For Robertson County Schools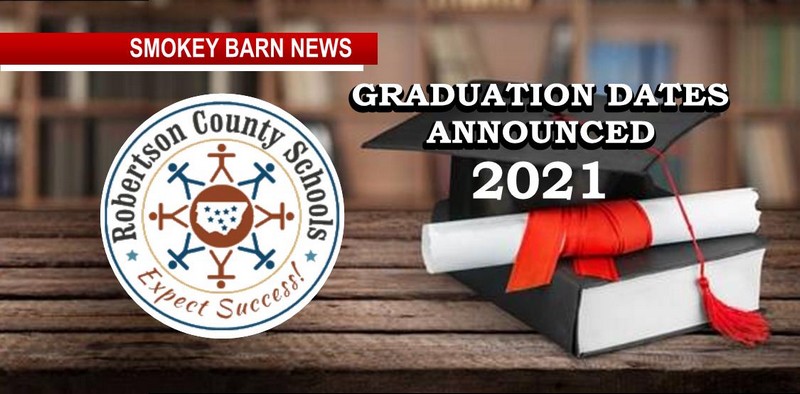 The following graduation dates for the 2020-2021 School Year have been announced for Robertson County Schools.
Springfield High School:
Thursday, May 20, 2021 6 pm

East Robertson High School:
Friday, May 21, 2020 6 pm

Jo Byrns High School:
Saturday, May 22, 2020 10 am

White House Heritage High School:
Sunday, May 23, 2020 2 pm

Greenbrier High School:
Monday, May 24, 2020 6 pm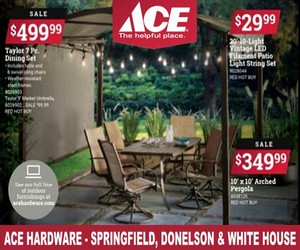 Assistance Available For 2021-22 Pre-k Registration Application Process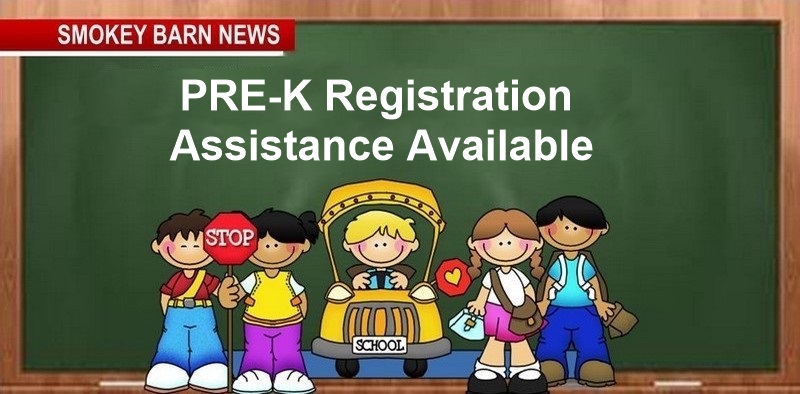 Robertson County Schools is offering parents of pre-k students assistance in the application process for the 2021-22 school year!
Need assistance applying?
Please go to Bransford Elementary School at 700 Bransford Drive, Springfield on the following dates and times:
Wednesday, April 7 from 4:00 – 6:00
Tuesday, April 20th from 4:00 – 6:00
Friday, April 23rd from 8:30 – 11:30
Wednesday, May 5th from 4:00 – 6:00
VOLUNTARY PRE-K PROGRAMS for four-year-old children are available at Bransford, Coopertown, East Robertson, Greenbrier, Krisle, and Jo Byrns elementary schools. Children must be 4 years old on or before August 15 to apply for enrollment in this program for the upcoming school year. Students in households meeting the income requirements defined by the Tennessee Department of Education are eligible for enrollment and will be selected based on income eligibility requirements defined by state guidelines. Only a parent or legal guardian may register a child.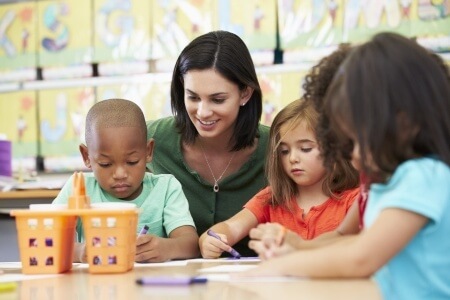 DOCUMENTS NEEDED TO APPLY FOR THE VOLUNTARY PRE-K PROGRAM
1. Proofs of Residence – shall include two of the following:
• property tax records
• mortgage documents / property deed
• income tax documents
• lease agreement/rent receipts including date, amount and names of persons who made and received payments.
• utility bill (issued within the last 3 months of date of verification – water, gas, electric)
• state or government issued ID (example: driver's license, auto registration)
• voter precinct identification
• affidavit certifying address as student's primary residence (student resides Monday through Thursday or the majority of the nights per month)
If you do not have the above listed proofs of residence, you must provide a letter from the individual that permits you and your family to reside at his/her property. The letter must state the relationship to the student and that the student will reside at his/her property full time for the length of the upcoming school year. The letter must include the address of residence along with two proofs of residence (see required documents listed above).
2. Child's birth certificate – long-form requested – must list name(s) of parent(s)
3. Evidence of a current (within the past year) medical exam and required immunizations on a Tennessee form
4. Parent's / Guardian's Driver's License and/or Photo ID
5. Emergency contact information (names, addresses, and telephone numbers)
6. Custody papers (if applicable)
To apply for the Voluntary Pre-K Program, documents 1 – 6 listed below are required. Students in households meeting the income requirements defined by the Tennessee Department of Education are eligible for enrollment and will be selected based on income eligibility requirements defined by state guidelines. Proof of income for all adults residing in the child's home is required as outlined below in items 7 and 8.
Complete the Application to Determine Income Eligibility online and include:
7. Proof of participation in one or more of the following programs if any apply to your family: Early Head Start, Head Start, Foster Care, Homeless, Migrant, (EBT) Food Stamps, (TANF) Families First, (AFDC) Public Assistance Payments. If your family did not participate in one or more of these programs, move on the step 2.
8. Proof of income for every adult residing in household: Examples of proof of income are as follows: employer pay stub(s), W-2 form(s), income tax documents, unemployment compensation documentation, workman's compensation documentation, pension pay stub(s), documentation of retirement income, social security, veteran's benefit letter, child support and/or alimony documentation, foster care reimbursement(s), and SSI documentation.
FOR SPANISH APPLICATION INFO, CLICK –> HERE
TO APPLY ONLINE:
You can complete your child's online application. Just go to www.rcstn.net and click on the following button in the blue ribbon. Only a completed application can be considered for placement.

UT Extension Announcements  

Attention Christmas Tree Growers & Enthusiasts…
The Tennessee Christmas Tree Growers Association will gather on Saturday, April 17 in Franklin, TN at Pinewood Christmas Tree Farm from 9 am – 2 pm.
The Spring Field Day will include a farm tour, the "story" of the farm, a tree shearing demonstration, a wreath making demonstration, container production session and more!
There will also be the Annual Business Meeting at the end of the day. Jamie and Laura Faircloth will be our hosts for the day.
Registration includes lunch, snacks, and printed program.
Adults and children can attend, but must register.
This event will happen rain or shine. Wear appropriate clothing and bring umbrella, etc.
For this event, we will be following CDC and state guidelines for Covid19.
A detailed agenda will be sent out in advance.
REGISTER TODAY!
$10 Per Adult for TCTGA Members
$5 Per Child (16 and under)
$20 Per Person for Non-TCTGA Members
PINEWOOD CHRISTMAS TREE FARM
7561 SOUTH HARPETH ROAD
FRANKLIN, TN 38476
Everyone is welcome (member or non-member). Register –> Here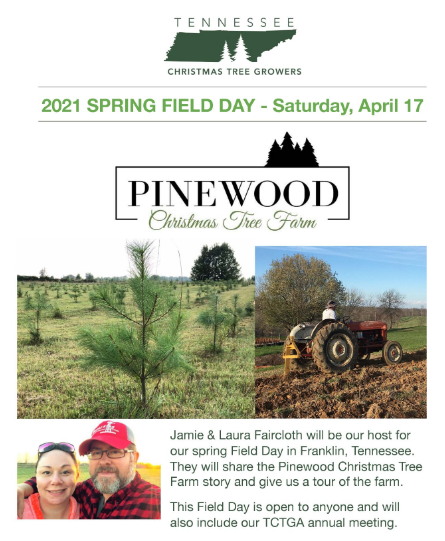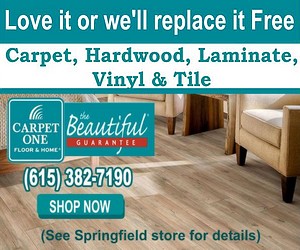 Education Job Fair With Robertson Co. Schools Set For April 15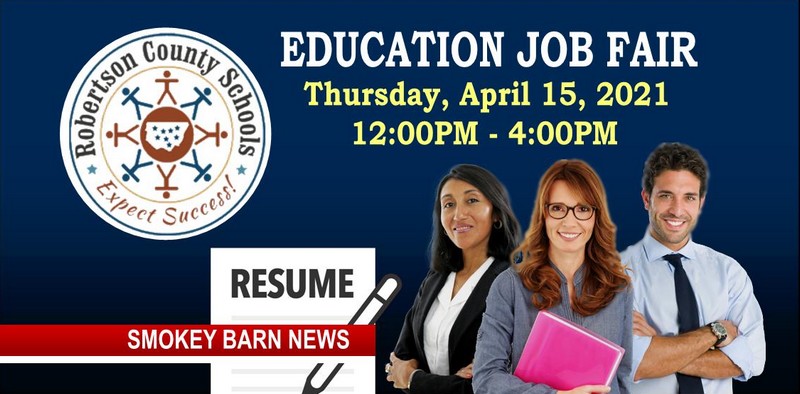 Robertson County Board of Education is holding its Annual District Job Fair on Thursday, April 15, 2021 located at 800 M.S. Couts Blvd. in Springfield, TN. from noon to 4 p.m.
Robertson County Schools' annual job fair is a great opportunity to start that new career you've been looking for.
This event will be held at the Robertson County Board of Education Central Office. The district is needing certified teachers in all areas:
• Elementary Education
• ELL & Speech Language Pathologists
• Foreign Language
• Middle School and High School Mathematics
• School Psychologist
• Middle School and High School Science
• Special Education
Administrators from every school in the district will be on site to conduct interviews and discuss job opportunities.
Classified Departments will also be there to discuss numerous opportunities in areas such as:
• Building & Grounds
• Custodial (ABM)
• Instructional Assistants
• Nursing
• Office Personnel
• School Nutrition
• Substitute Teaching
• Technology
• Transportation
Don't forget to bring your up-to-date resumé. Sign in at the front of the building. Masks are required.
800 M.S. Couts Blvd. Springfield, TN 37172
615-384-5588
Please register in advance for interview times –> Here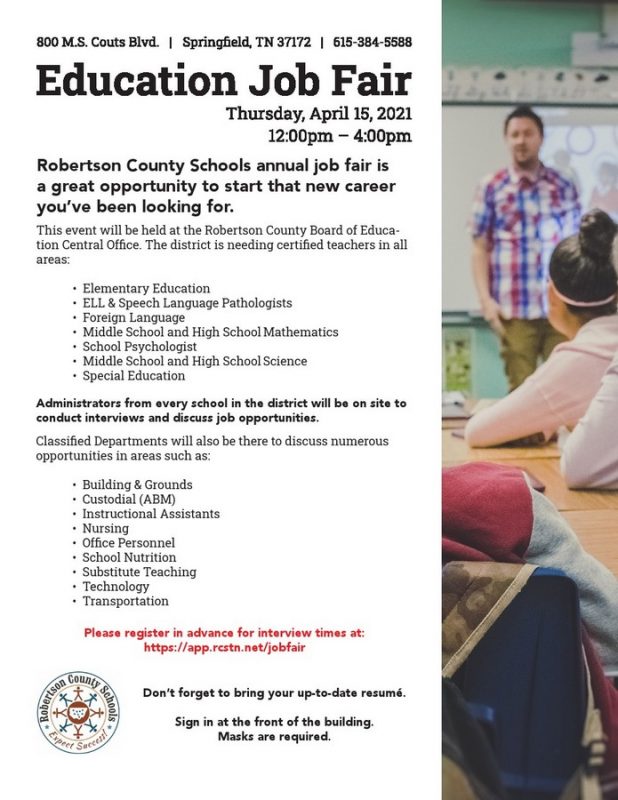 Robertson County Emergency Medical Services
"Thank you TriStar Skyline Medical Center for the great trauma and stroke case reviews today!"
"Our dedication of caring like family extends beyond our hospitals' walls and into the communities we serve. Thank you to our TriStar Skyline Trauma and Neurosciences team for partnering with our dedicated community first responders, working together to uncover more possibilities to improve the health and well-being of our patients and community at large." TriStar Skyline Medical Center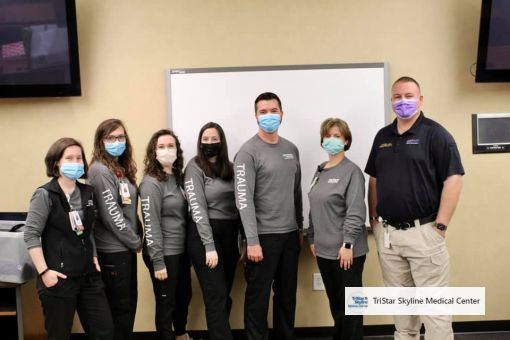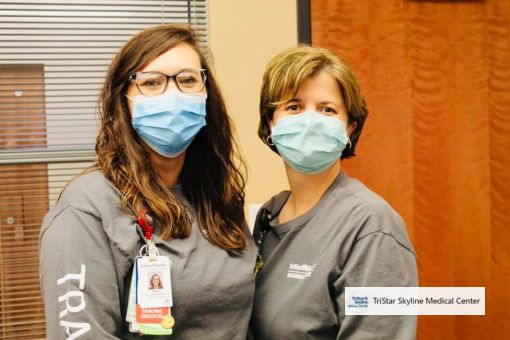 TN Bill Reclassifies EMS As Essential, Opening Doors For Funds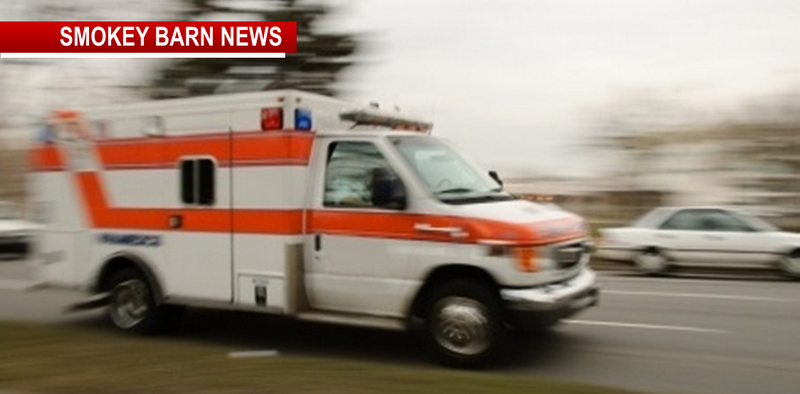 Today ambulances are portable hospitals with a team of highly skilled people on board trained to do one thing, save lives. They do it every day in Robertson County. It's called Emergency Medical Service, or E.M.S.
The services they perform often mean the difference between life and death. Without a doubt, they are an essential part of the arsenal of Firefighters, EMA personal, and Police. It's the group we call -first responders.  Now the state of Tennessee agrees, officially recognizing EMS as an "essential service." It's a classification that will free up funding for EMS state-wide.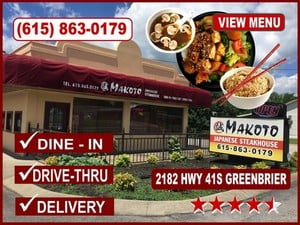 Robertson County EMS: "It's official, EMS is now an essential service in the State of Tennessee! I bet that many of you reading this think of EMS as being essential. But, unlike fire and police services, EMS has not been officially recognized as essential. Tennessee becomes only the 12th state in the US to make this recognition. This should open up multiple funding sources, especially on the federal level, that can help communities that struggle to provide emergency medical services to their community." Robertson County Emergency Medical Services
"Being recognized as an essential service is a huge step forward for EMS in Tennessee," said Robertson County EMS Assistant Director Joshua Rice. "The passing of this bill is the culmination of several years of hard work by many of the EMS leaders in Tennessee. Robertson County is fortunate to have an EMS system that is capable of providing a high level of medical care to our citizens.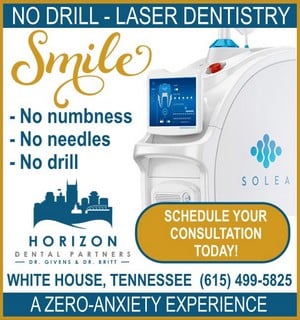 "Some rural communities struggle to have 1 ambulance on duty and may even rely on volunteer staff to provide emergency care in the community. This bill will give ambulance services the essential status that we deserve and open up access to critical federal funding. It also mandates that counties provide EMS services to the citizens of their county. It's no longer optional. One of the things that the pandemic proved is how important EMS is. EMS played an essential role during the pandemic and continues to play an essential role in the healthcare of our community. Being recognized as an essential service is well deserved and long overdue."
Tennessee Ambulance Service Association posted…
HB0719/SB1597 has passed unanimously in the State legislature. This bill recognizes EMS as an Essential Service in the State of TN. Thank you to the bill sponsors (Keisling/Bailey), the County Mayor's Association, the County Services Association, our Lobbyist (Caroline Simmons), TASA Board & Legislative Committee…..and all the EMS professionals across the State of TN who worked so hard to get this bill passed. STRONG WORK BY ALL!!!

NEIGHBORING CHRISTIAN COUNTY
The Neighboring Christian County Sheriff's Office is excited to announce the Kentucky Sheriff's Boys and Girls Ranch will be having camp this year!

Donations needed… (see wish list below)
As many of you know, the Ranch provides a summer camp experience for children from around the state, helping them to build self-esteem, moral character, and have a little fun in the process.
This year, the Ranch is asking for the public's help in donating items needed to make camp a success! If you or your business is interested in helping this worthy cause, please bring items from the list provided to the Christian County Sheriff's Office located at 701 West 7th Street Hopkinsville. We will be collecting these items over the next couple of months and will take these donations to the Ranch during the first week of June.
For more information about the camp, please visit their website HERE.
For further information, contact our office, 270-887-4141.
As always, thank you for partnering with the Christian County Sheriff's Office and the Kentucky Boys and Girls Ranch!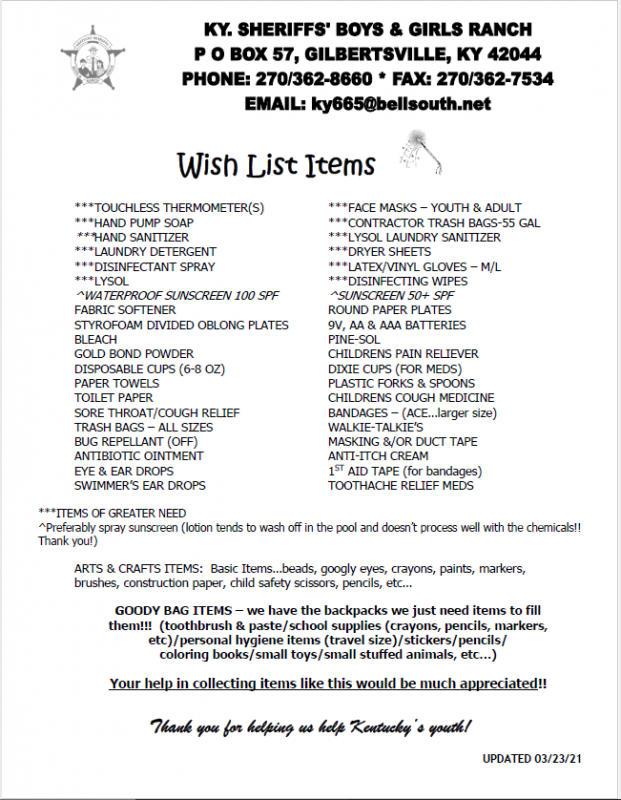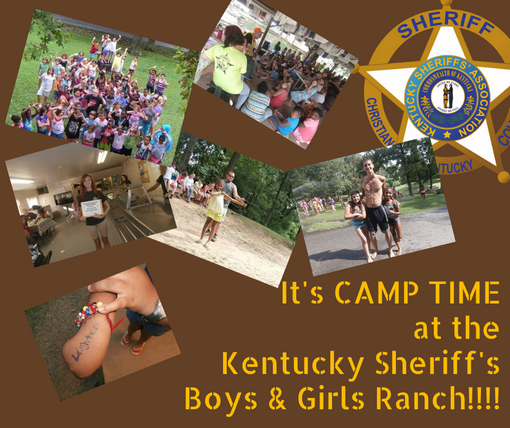 NEIGHBORING CLARKSVILLE MONTGOMERY COUNTY
Academy Graduation – Montgomery County Sheriff's Office
CLARKSVILLE, TN – The Montgomery County Sheriff's Office would like to congratulate the following deputies from their recent graduation from Law Enforcement Academy.
Deputies Jonathan Brown, Wyatt Orr, James Wall and Lieutenant Sheila Ratliff graduated from the East Tennessee Regional Law Enforcement Academy at Walters State Community College in March 2021.
Deputies Gustavo Acevedo, Nicki Baggett, Dylan Ragsdale, and Matthew Thompson graduated from the Tennessee Law Enforcement Training Academy in December 2020.
Deputies Tyler Luckey, John Oganeku, and Ignacio Rivera graduated from Tennessee Law Enforcement Training Academy in March 2020.
Please help us welcome and congratulate these deputies on their accomplishment.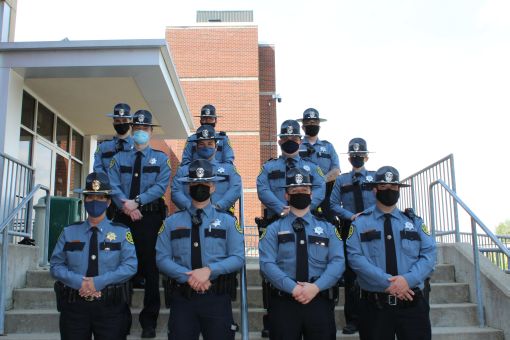 FTO Graduation – Montgomery County Sheriff's Office
CLARKSVILLE, TN – The Montgomery County Sheriff's Office would like to congratulate Blair Beeler, Symon Fair, Kyle Lee, Alexis Maher, William Morris, Daryl Payne, Keshauna Wade, and Scott Abraham (not pictured) on their completion of the Jail Field Training Officers (FTO) Program.
In recognition of their achievement, Sheriff John Fuson held a commencement ceremony. During the ceremony each deputy was sworn in before family and friends and received a certificate of completion.
The FTO Program provides new deputies with 430 hours of training through practical and classroom instruction. Each deputy learns constitutional and state law, department policy, firearms proficiency, and defensive tactics. They also complete a shift rotation in the detention center before assuming their permanent position.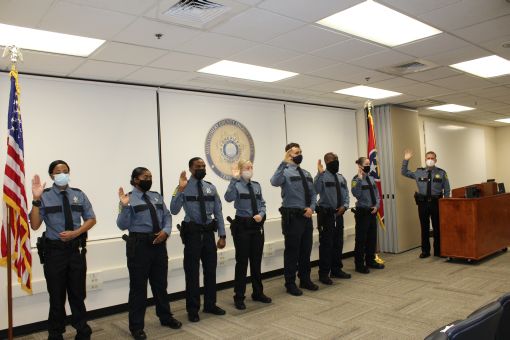 Six Officers Graduate Police Academy – Clarksville Police Department
CLARKSVILLE, Tenn. – On March 25th, 2021, six Clarksville Police officers graduated from twelve weeks of training at the Tennessee Law Enforcement Training Academy.
The officers will soon begin a 14-week field training program where they will be assigned to a Field Training Officer (FTO), to build upon the basic law enforcement skills that they learned while attending the academy.
After successful completion of the field training phase, the officers will be assigned to a district/shift.
(L – R) Pono Frank, Justin Bolden, Steven Davis, Juan Mazuera, Richard Malone, and Joseph Preski.


Clarksville Parks and Recreation – Take a Sunday stroll! Grab a friend, head over to one of our locations, and rent a BCycle today.
📍Locations: Foy Center @ APSU, Liberty Park, Pollard Rd. Trailhead, McGregor Park, Legion & 2nd Street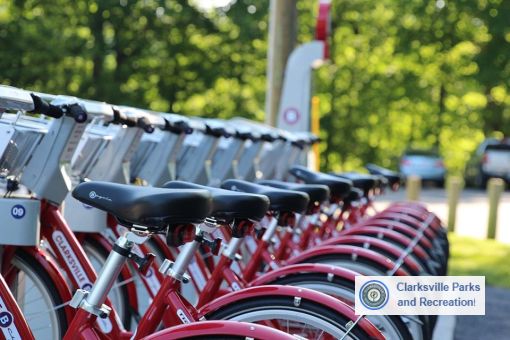 Join us at Burt-Cobb Recreation Center for the 2021 Community Flea Market!
Vendors will be showcasing all their fabulous finds at this one-day market, so come early for the best deals! 🛒👜
–
📍Saturday, May 1
⏰8 AM – 1 PM
Ages 18 & up
FREE!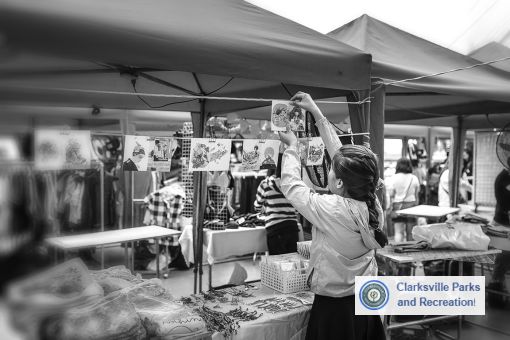 The Clarksville Downtown Market Opens May 15!
The Clarksville Downtown Market is a weekly open-air market featuring local farmers and artisans who offer locally-grown fresh produce, food items, and handcrafted products. The Market has been running May through October each year since 2009 and strives to provide an opportunity for local customers to connect with local businesses, while enhancing quality of life in our community.
Enjoy live music, meet our Market mascot, "Corny the Cob," and experience special events on select market days.
The Clarksville Downtown Market is produced by the staff and personnel of Clarksville Parks & Recreation.
For ADA assistance, please call 931-645-7476.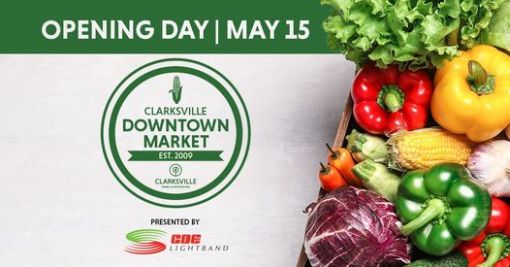 Singers, musicians and performers of all kinds, we need you!
Entertainment is a big part of our market, so if you love to perform, we would love to talk with you! There is no charge to perform at our market, but we will need you to fill out an application to go on our entertainment schedule. Click the link below to apply today: https://bit.ly/38vXYQ2
If you have questions contact our Market Manager at 931-645-7476. Let your light shine at our 2021 Clarksville Downtown Market!
Mobile: To See The Latest Stories or to share this article, scroll below