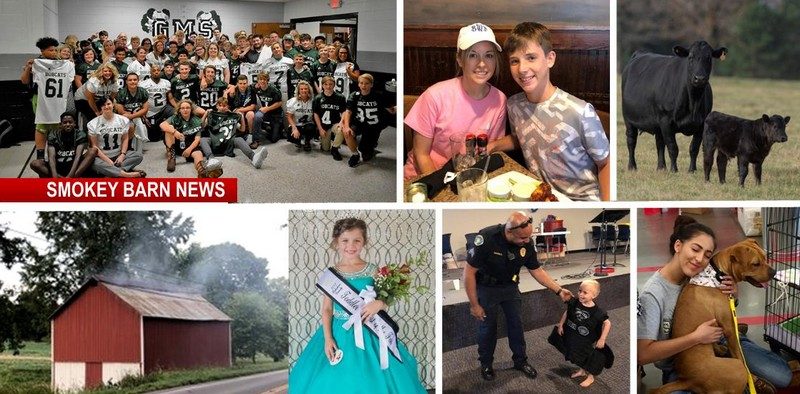 Smokey's People & Community News Across The County Aug. 25, 2019
ROBERTSON COUNTY TENNESSEE: (Smokey Barn News) – Welcome to Smokey's news in review. This week we have over 20 stories and events for you. It's a look back and forward covering news and events along with this week's top stories, some you'll only see on Smokey Barn News.
Don't be the only one around the watercooler this week that doesn't know what's going on. Smokey's People & Community News column comes out once a week with stories of people, events, charities and businesses that make Robertson County great!
Do you have a story you would like to submit? Smokey Barn News welcomes your community news and photos. Email your story ideas to our 24/7 news desk; [email protected]

In Greenbrier News
Greenbrier Middle School Football game days the players can give their jersey to their favorite teacher to wear for the day or to display in their rooms for the day.
What an honor for these teachers to share this moment with students. Good Luck Boys! Go Bobcats! #MAKINGADIFFERENCE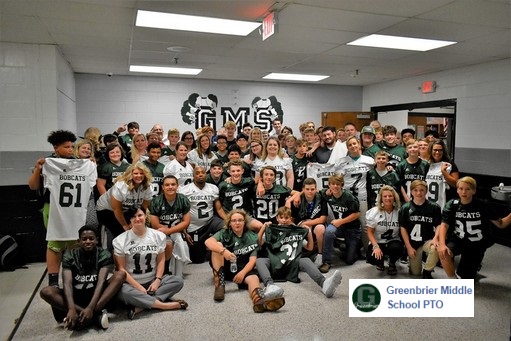 Greenbrier High School Juniors and seniors making their written commitment to graduate during lunch this week #C2G #gbweall Jostens Renaissance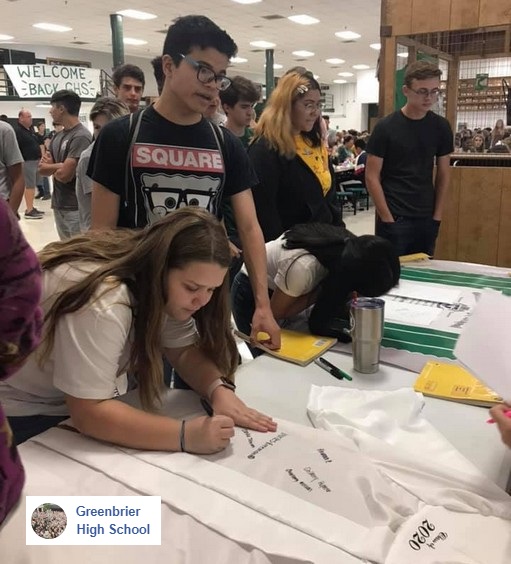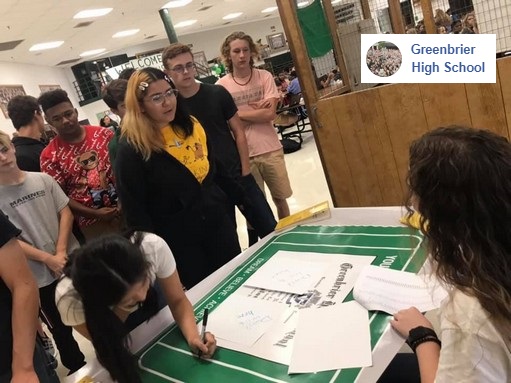 Greenbrier High School Renaissance showed the cafeteria ladies appreciation this morning by providing them breakfast.
They do an outstanding job providing lunch for our students! #gbweall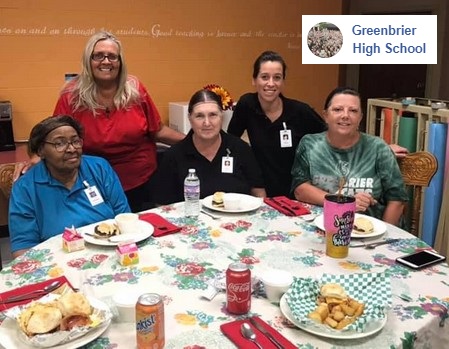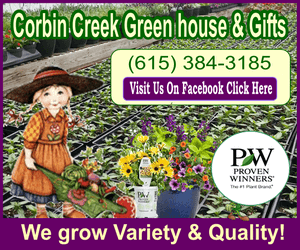 SAVE THE DATE OCTOBER 26…
1st Annual Greenbrier City-Wide Halloween Bash Set for October 26
Hosted by Trey Craig and Tommy Stratton
Saturday, October 26, 2019, at 4 PM – 11 PM at Louise Martin Memorial Park
located at 2295 Old State Highway 11, Greenbrier, TN
Events include: Movies on the Ballfield @dark, Face Painting, Bonfires with Smores,
Music, Hayrides, Trunk or Treat for the kids, Halloween Photobooth, Finger Foods will be provided.
Please bring your own blankets and bag chairs. This is a completely FREE event! Family fun for all.
Volunteers are needed. Please Contact : Tommy Stratton – 615-582-0182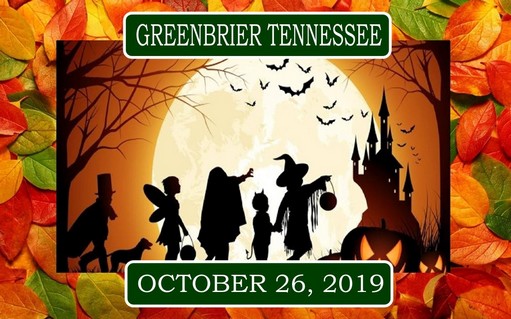 In Springfield News
Springfield 8th Grader Answers Science Question- Wins Dinner…
Eighth-grade student Landon Roberts who attends Springfield Middle School poses with his mother Brittany Winston at the Depot Bar and Grill on Thursday. Landon won a dinner at the Depot for being the first one to answer Smokey's science question about the moon. The question had to do with why the dark side of the moon was still visible which happens only occasionally during a crescent moon.
Brandon's answer was "it is Earth shining on the moon" which is correct. During certain phases of the moon's orbit around the earth sunlight reflects off the earth and illuminates the dark side (or back of the moon) during its crescent phase. Congratulations again Landon and we hope you enjoyed your dinner at the Depot.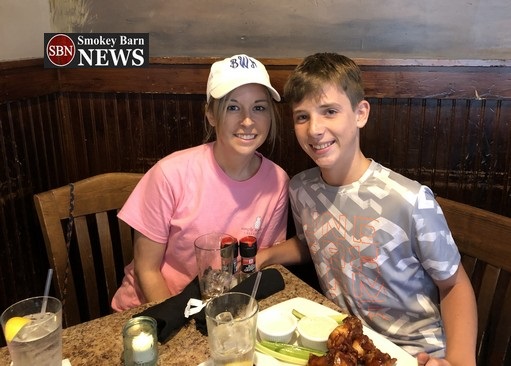 SAVE THE DATE Sept. 15
September 15: Williams Chapel Baptist Church 1886-2019 Homecoming Celebration.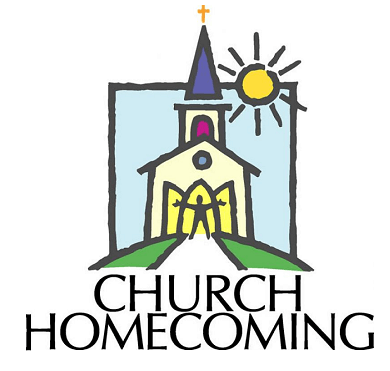 Sunday, Sept 15th, 11:00 AM. Rev Michael Duff is the guest speaker.
There will be lots of singing and special music. Dinner to follow. Everyone is invited!
5946 South Lamont Road Springfield. For more info about Williams Chapel Baptist Church click here

It's That Time of year, Smoking Barns Season
For your viewing enjoyment, we have added 3 new photos of local Smokey Barns. Remember, this time of year farmers are will be on the roadways so keep an eye out. This is also the time of year that the 911 dispatch center starts getting calls from people passing through. To people that live in the city, a smokey barn appears to be on fire. Each and every time firefighters are dispatched just to be sure. We are averaging about two or three 911 calls a day as we enter the height of the season. For a full album of local smokey barn's CLICK HERE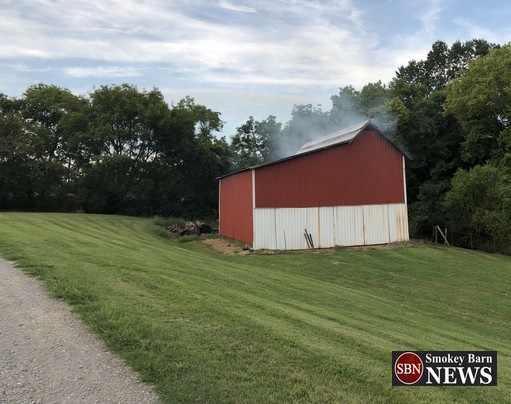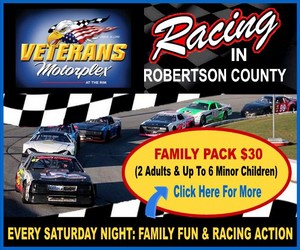 (Springfield) Dickie Stewart Retires after 16 years with Payne Chevrolet
After 16 years at Payne Chevrolet, Mr. Dickie Stewart is retiring at the end of this month and moving further south to be closer to family. He has been an invaluable member of our team and a great friend to all. If you have the time, he said he would invite anyone who would like, to come out and catch up for a few moments before he leaves.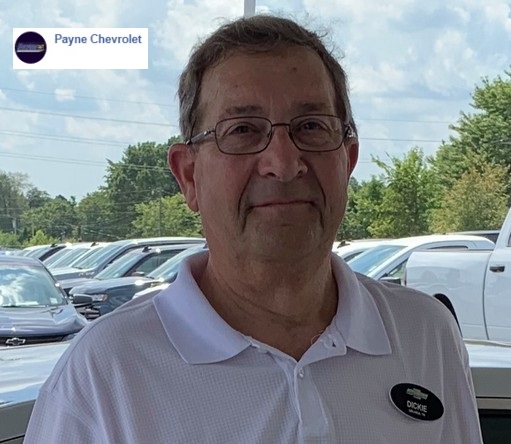 Payne Chevrolet – We would like to congratulate Rose on the purchase of her brand new 2019 Sonic RS!
Thank you for your business, and we look forward to providing great service for you down the road.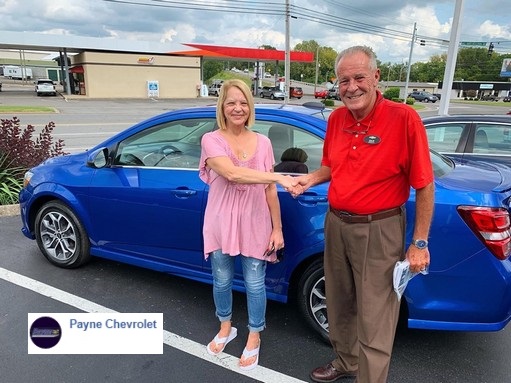 SAVE THE DATE Oct. 13…
October 13: Springfield's Depot To Host  "Fall Fiesta Dinner Party" for Bransford!
Join us for a Fall Fiesta Dinner Party on October 13th from 5-9 pm PM at the Depot Bar & Grill located at 1007 S Main St, Springfield, TN! MARK YOUR CALENDARS – this event sold out in less than three hours last time!
Depot is BACK and hosting another incredible fundraising dinner for Bransford Community Center! This time, we are TRIPLING the number of tickets available to the public and having several food stations! For tickets click here.
Enjoy a delicious array of food, mix and mingle as you please both in the restaurant and on the patio, and have a wonderful time while helping us make Bransford Community Center a reality!
Tickets will be $75 per person and include all food stations, soft drinks and one margarita per ticket. A cash bar will also be available.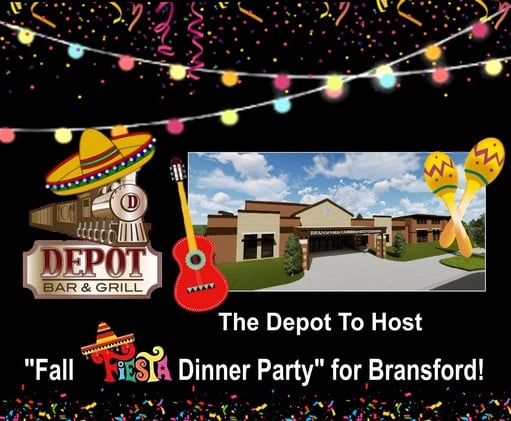 In Ridgetop News
He Lost His Dad, Then The Ring: "We Thought It Was Lost Forever"
RIDGETOP TENNESSEE: (Smokey Barn News) – If properly classified, this would be a "never give up story" or perhaps it's a "story of kindness." You be the judge.
We're going to let the Stamper family tell the tale..
"This is a story you don't hear of too often. My daughter MacKenzie, 10,  was at church playing in the creek (First Baptist Church Ridgetop) when she saw something that caught her eye. She bent down to carefully remove the rock and found a class ring. She ran inside and showed her father and pastor Read more…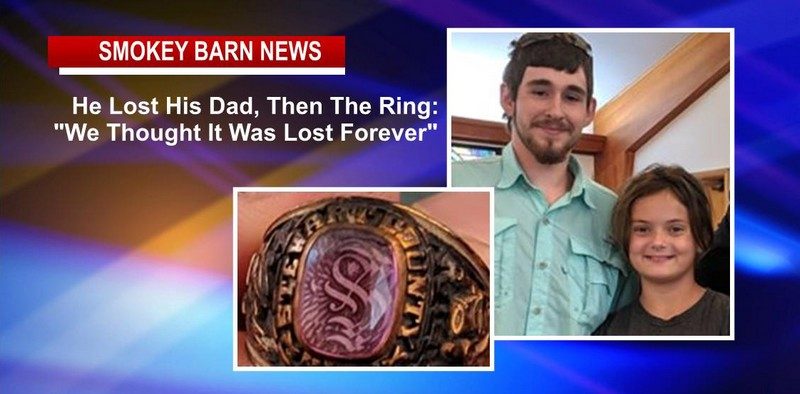 SAVE THE DATE…October 5
Ridgetop Parks Presents SMOKE on the RIDGE Set for October 5
Come out Saturday, October 5, 2019, at 10 AM – 4 PM at the Ridgetop Station Walking Park located at 1954 Woodruff Ave, Greenbrier, TN for some Music, Vendors, Games, Food, And Bbq Contest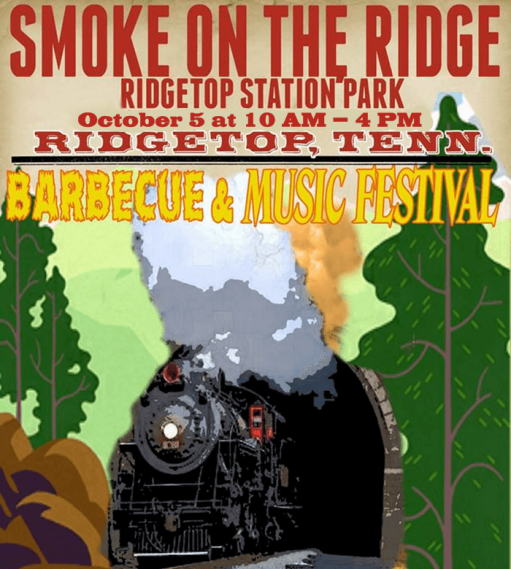 Smokey Barn News (Advertisement)

In White House News
White House Area Chamber of Commerce & White House Fire Department welcome students, teachers, faculty, and staff back with handshakes and high fives this week at White House Middle School!
We wish you nothing but a fun and awesome school year. #DiscoverWhiteHouse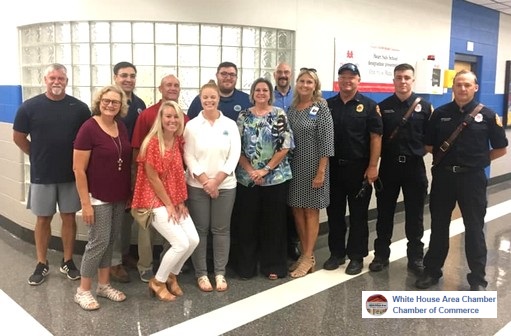 White House Area Chamber of Commerce Congratulates White House Heritage Elementary School!
Out of all the schools in the state, they were named a 2019 Reward School for having outstanding scores on their TN Ready test taken last school year. We are so proud of the students, faculty, and staff for achieving this accomplishment. #DiscoverWhiteHouse
NOTE: Coopertown Middle School, Crestview Elementary School and Krisle Elementary School were also named. See last weeks segment – click here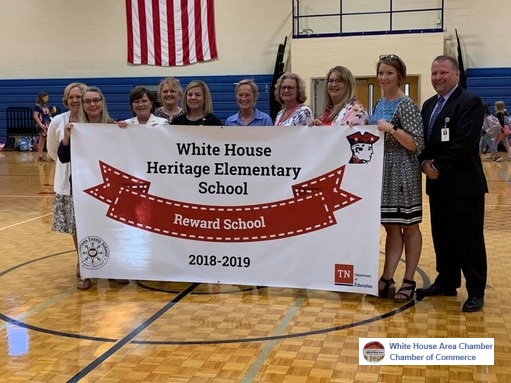 White House Heritage High School‬ – Robertson County Schools congratulates the last of our F I V E, yes 5, Reward Schools!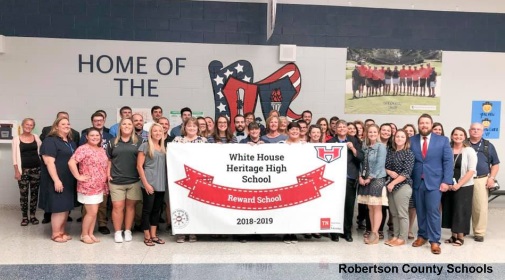 White House Heritage High Volleyball Wins Big
These girls pulled off a huge win against a very talented Greenbrier team!!!! Proud Coach!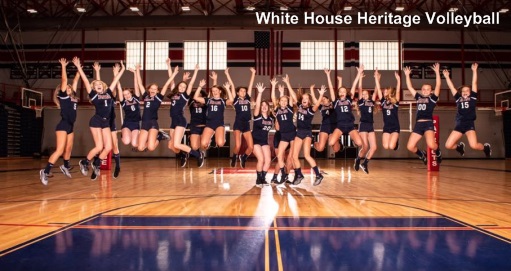 Laura Jones, manager, and the staff at Robert F. Woodall Elementary School receive a score of 100 on their Health Department inspection/RCS School Nutrition Program
"Way to go Ms. Laura! Not only did she score a 100 on the health inspection, but our students also love her. She is an amazing lady and a true blessing to our school," Robert F. Woodall Elementary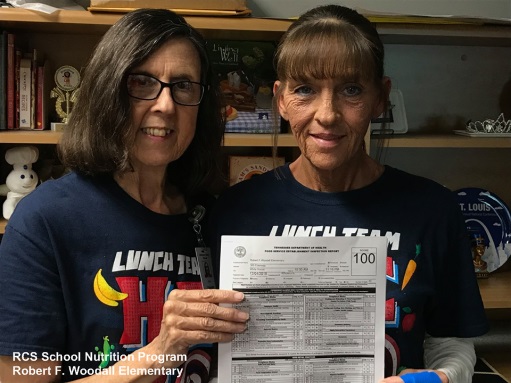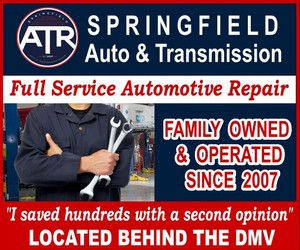 City of White House, TN- Police Department Announcement regarding White House Football
Come experience the NEW Fan Zone on Friday Nights. Be sure to take a look at the map below for the new traffic flow and parking availability at the White House Football games. BOTH gates are open before and after games.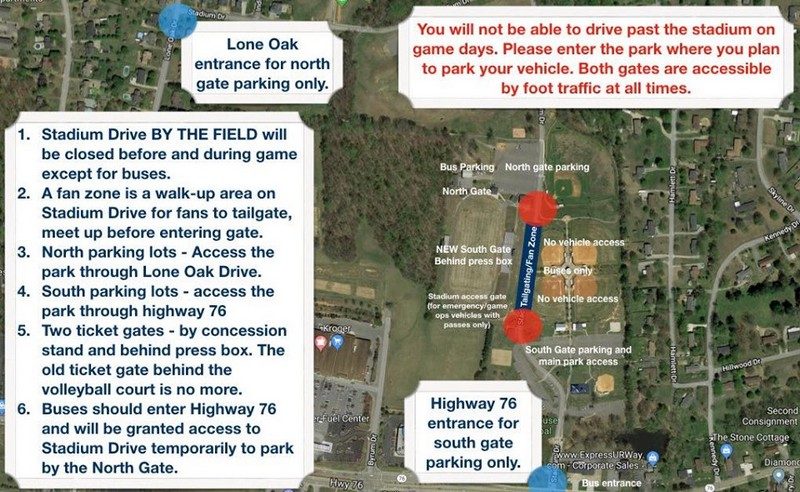 In Adams News
Jo Byrns Elementary School has earned a Five out of Five score from the Tennessee Department of Education!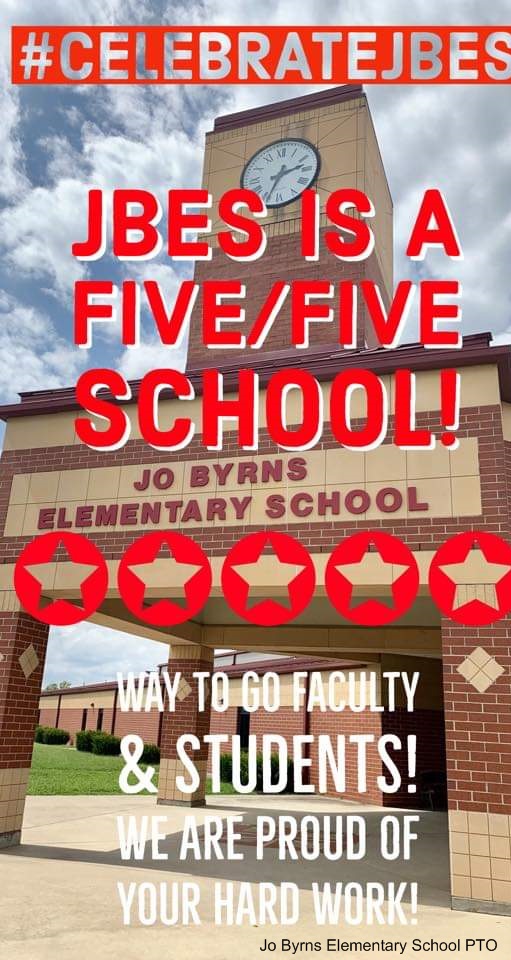 In Portland News
The Portland TN Fire Department gets a special thank you…
"Thank you, ma'am, for the kind words and support. We're glad we could make your son smile. We love serving our great citizens and great community!"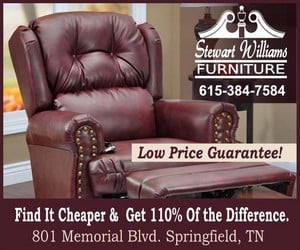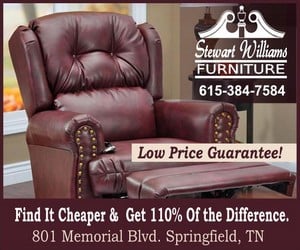 Portland's Tractor Supply Co. Held A Pet Adoption/Pet Supply Drive Saturday, August 24.
All donations go to community organizations.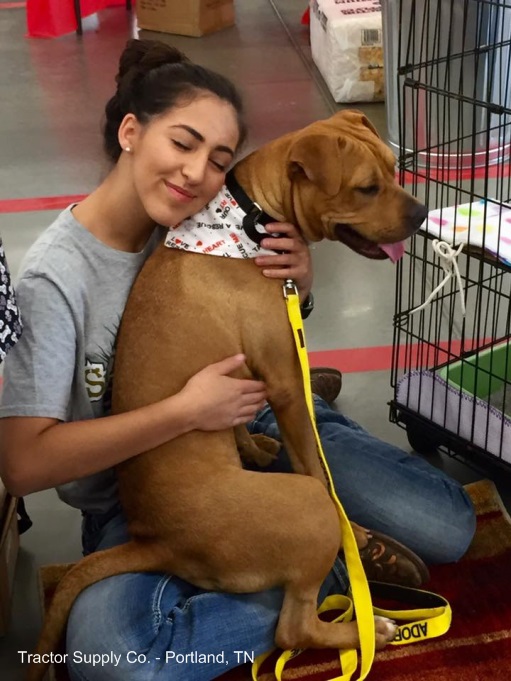 Portland Chamber of Commerce won Event of the Year again this year at the TCCE Annual Conference for the Back to School Bash!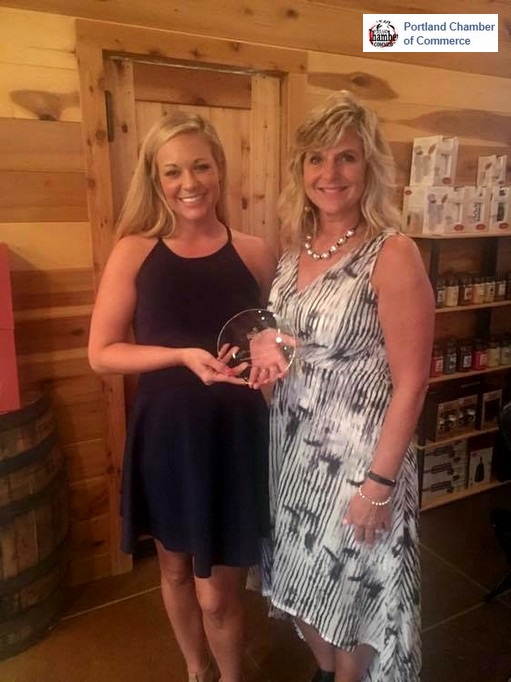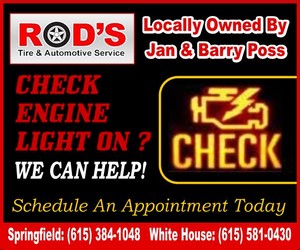 (Portland, Tn) Letter To the Editor:

Whenever something bad happens such as gun violence, the cry goes out for the government to do something. The truth is, people always look in all the wrong places for answers. Many people will say it's "the system."
Laws and Police can never replace these restraints on personal conduct so as to produce a civilized society. The more uncivilized we become the more laws that are needed to regulate behavior. But, it is moral values, not government regulations that make for a civilized society.
We have kicked God out of society and rejected His Word, the Bible. What's wrong with the Bible? It hasn't hurt anyone. Its good news. The Bible gives us guidance to live by, teaches us morality and how to love one another. Remember the golden rule? Remember the ten commandments?
We have replaced God with the devil into every area of life. Morals is now a thing of the past, which delights the devil.
All violence is pure evil. The Bible says in John 10:10 that, The devil's purpose is to steal and kill and destroy, but Jesus' purpose is to give a satisfying life.
Crime begins and it ends in the human heart. This is a place where the secular worldview and the biblical worldview come into sharp conflict. Biblical worldview includes original sin, the Fall, and human depravity. The human heart is desperately wicked, the Bible tells us. So when we see Violence and lawlessness, we have to point out the gruesome truth: Sin is in us. Because if a society fails to understand this, it simply preserves the horrors.
We are reaching a time when you must make a choice. There's no government or laws that are going to save us. This is bigger than politics, this is bigger than culture, this is a spiritual war we are engaged in, and we need a spiritual solution. Only a Christian worldview realistically understands human sin and realistically understands that in the Bible there is an answer: redemption. And it's God that can change the sinful heart.
America, don't be deceived by the devil of this world, but seek and turn to God and pray for a revival.
-K Blinco of Portland, TN

SAVE THE DATE Sept. 21
September 21: Portland, TN Parks & Recreation – Trash and Treasure Sale Saturday, September 21, 2019, at 7 AM – 12 PM
The Portland Parks Dept. will sponsor their fall Trash and Treasure sale on Saturday, September 21, 2019, from 7am-12 noon at Richland Park located at 321 America's Way. The cost is $20 a parking space and you can sell anything you like as long as it is legal. For more information, contact the park office at 615-325-6464 or visit our website at www.cityofportlandtn.gov.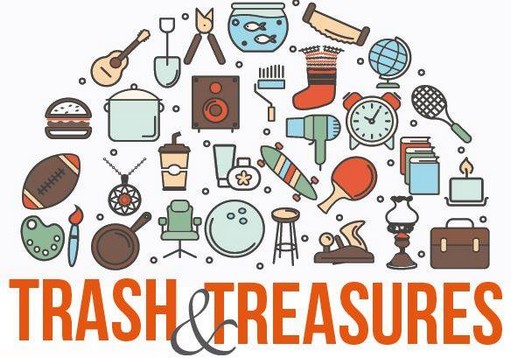 In Millersville News
City of Millersville Police Dept. get Big Smiles from students at Life Christian Academy this past Wednesday
"We enjoyed visiting with the children and staff at Life Christian Academy" – Millersville Police.
"Police Officers are our heroes!" – Life Christian Academy.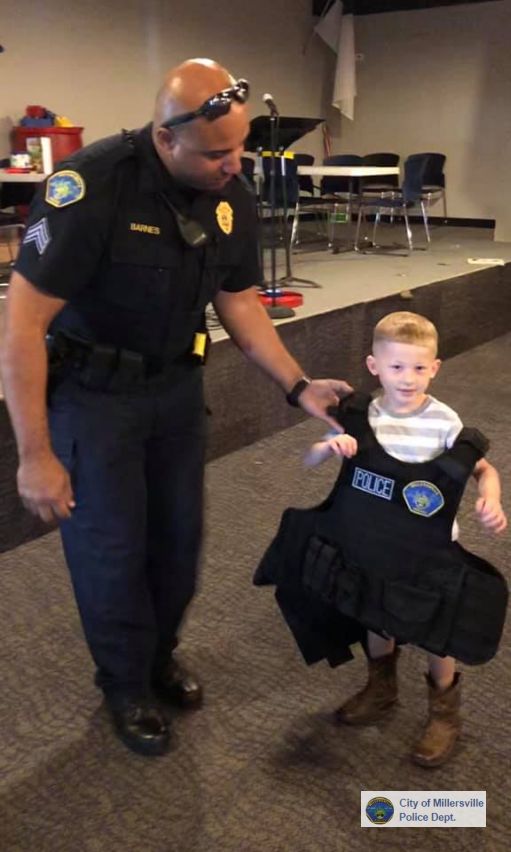 Millersville Detective Towers teaching kids about "Stranger Danger".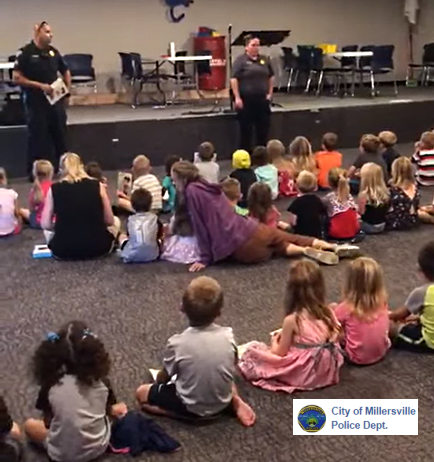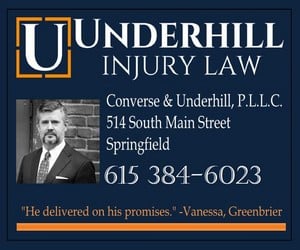 In Robertson County News
The 2019 Robertson County Fair was a big hit. Did you go? Be sure to send your photos to [email protected] for our upcoming fair album.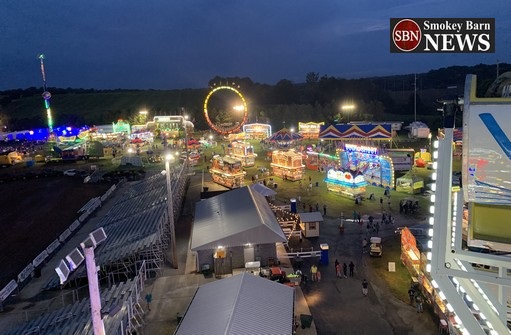 NorthCrest Health participated in the Robertson County Fair's Lip Sync and won the grand prize of $250 for the NorthCrest Foundation
NorthCrest Health Heroes performed "Holding Out For a Hero" last night at The Credit Union for Robertson County Lip Sync Competition at the Robertson County Fair, TN. With a little sweat, lots of laughs, and hard work, the team brought home the Grand Prize – a $250 donation to our charity of choice, the NorthCrest Foundation! Thank you to the Credit Union for putting on this fun contest to raise money for local charities and to the NorthCrest team members who participated. Video of the performance coming soon!
Thanks to the following team members for your commitment and great dance moves: Alicia Sweeney, Nan Eldridge, Lauren Sutton, Marcie Henley, Sherri Fox, Sarah Kane (choreographer), Adele Watts and Dr. Love Anani.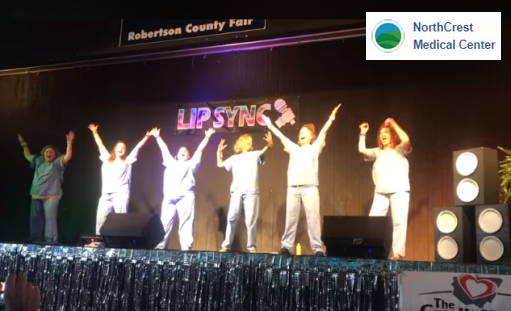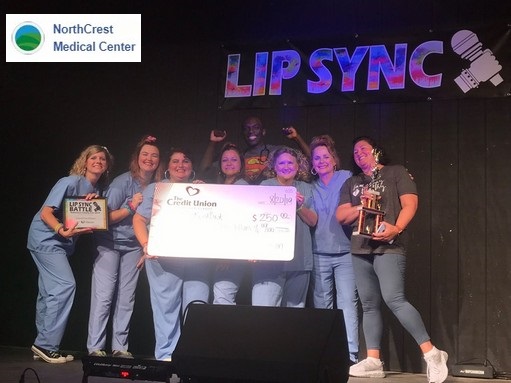 Click here to watch the whole video for a fun performance and tune in until the end for information on the NorthCrest Foundation from Adele Watts, NorthCrest Foundation Executive Director, and Dr. Love Anani, NorthCrest ER Medical Director and Robertson County Emergency Medical Services Medical Director.

Team Etta Bea Design Won 2nd place/People's Choice Award at the Fair and took home some cash for the Bransford Community Center!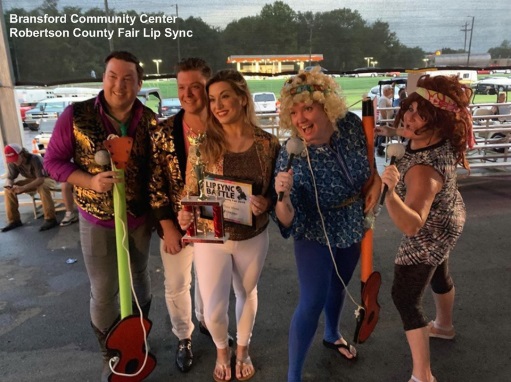 A Glimpse at The Robertson County Fairest of The Fair 2019 Winners
Fairest of the Fair Photos: Kathy Neal Photography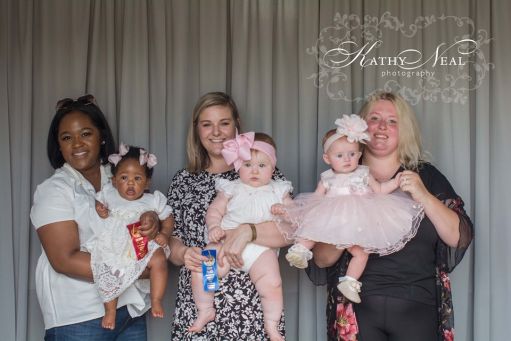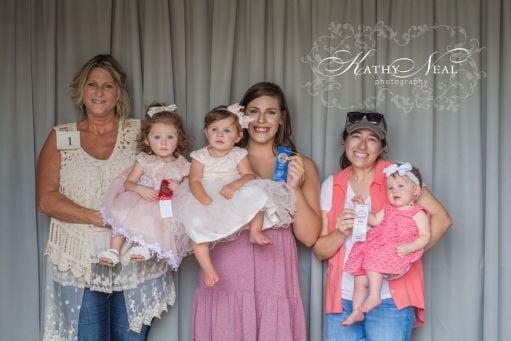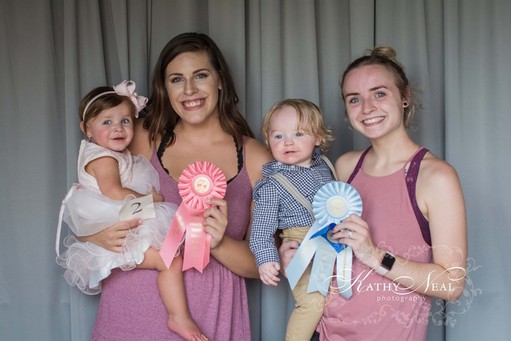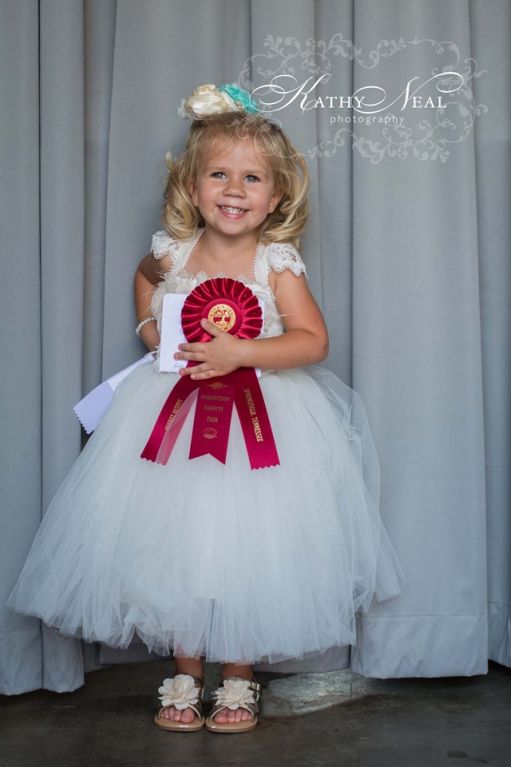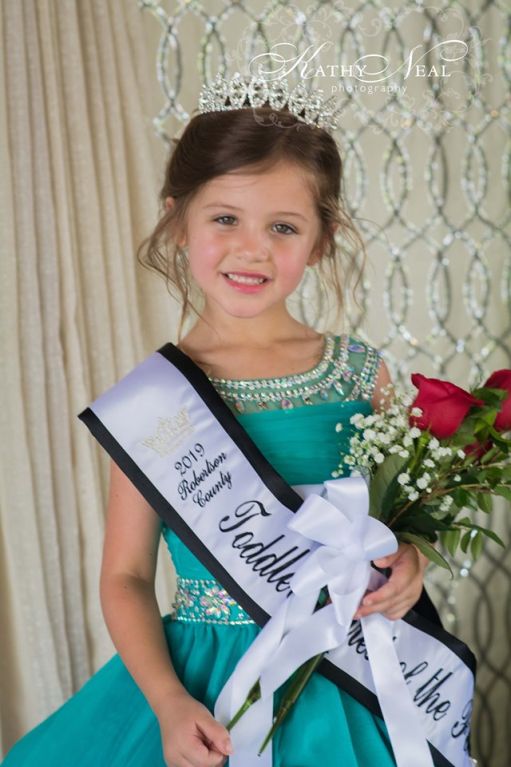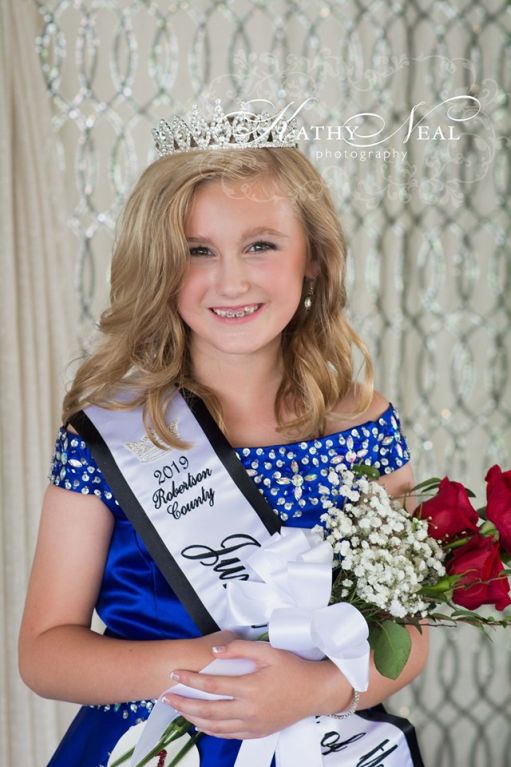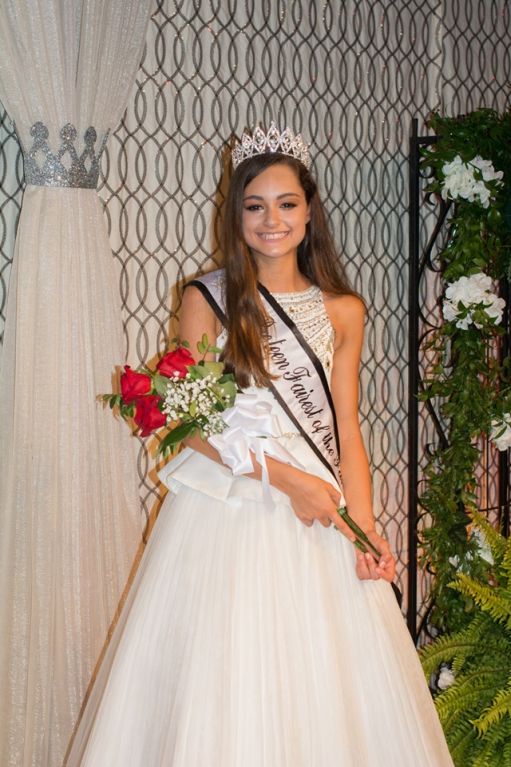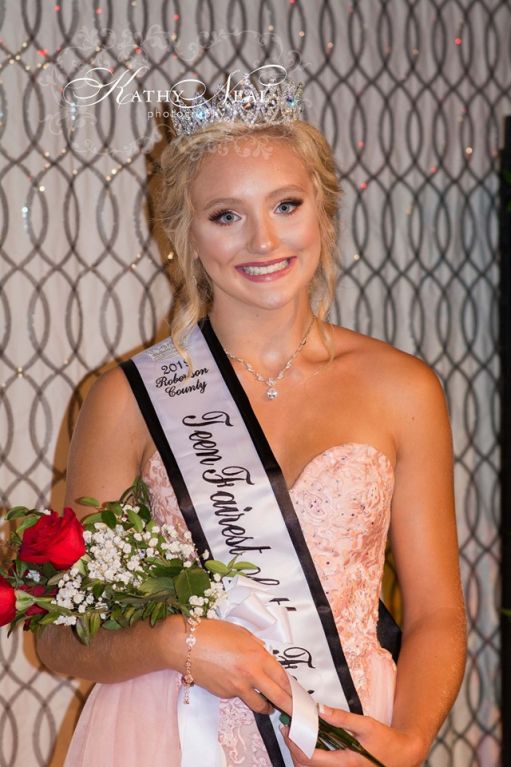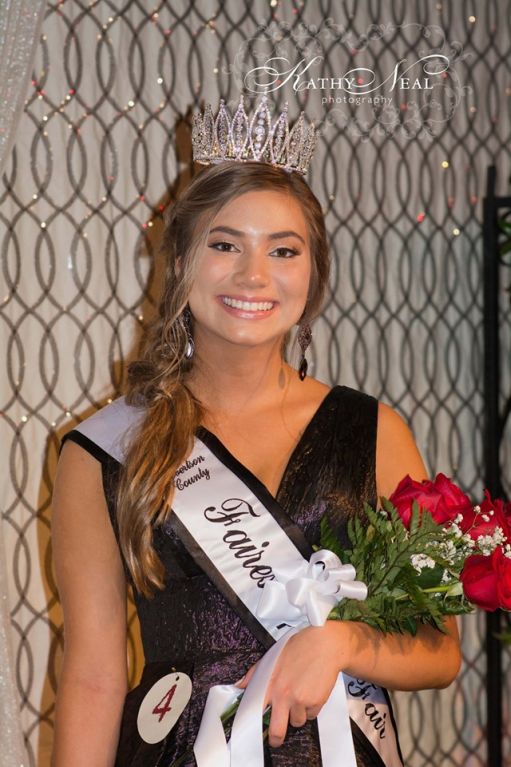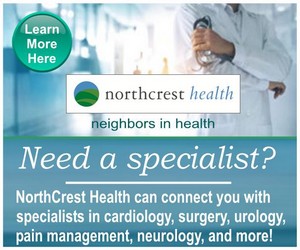 SAVE THE DATE Aug. 29…
August 29:  CEMC ANNOUNCES CUMBERLAND CONNECT
"For years something has been missing from rural Tennessee. It's time for everyone to have access to high-speed internet. Introducing Cumberland Connect, powered by Cumberland Electric Membership Corporation." CEMC
WHO: CEMC Management and Community Officials
WHAT: Cumberland Electric Membership Corporation will host a special event to introduce its new broadband subsidiary Cumberland Connect, LLC.
WHEN: Thursday, August 29, 2019, 2 p.m.
WHERE: (Adams, TN) Bell School Community Complex, 7721 Old Hwy 41 N, Adams, Tennessee
ABOUT CEMC
Founded in 1938, CEMC is a power distributor in a growing five-county area in Tennessee, serving Cheatham, Montgomery, Robertson, Stewart and Sumner counties. Our mission is to provide dependable, affordable electric service through the expertise and dedication of competent leadership and a well-trained and responsive workforce. For more information, visit www.cemc.org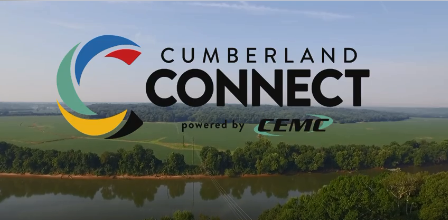 SAVE THE DATE Sept. 7…
September 7: Robertson County Republican Party monthly meeting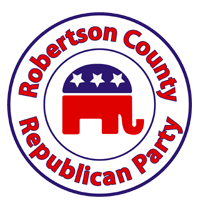 The Robertson County Republican Party will hold it's monthly meeting on Saturday, September 7th.
Our featured speaker this month will be Brian Wilson, Nashville Morning News Host for Super Talk 99.7 WTN
Brian is a veteran broadcaster. He spent 31 years in Washington D.C. including 12 years as a reporter/ anchor for Fox News covering the White House, Congress, the Pentagon, and the Supreme Court.
His insight into the events of the day is spot on, as he reflects on his personal experience in our nation's capital.
The meeting is held at the Robertson County Senior Center, 601 Locust Street in Springfield. A free breakfast buffet will be served at 8:30. Our program begins at 9:00, and will conclude at 10:00. Everyone is invited! Bring a friend!

Robertson County's UT Extension: TAEP Applications Announcement

You can come by to pick up a paper copy of the Application A for the TAEP Cost-Share Program at our Extension Office,  408 North Main Street, Springfield, TN 37172.
· Programs include:
o Genetics – (BQA required) Examplesà beef bred heifers, bulls, BSE evaluation of bulls, pregnancy exams, A.I. supplies, etc. The program also covers Goats/Sheep (no BQA required).
o Livestock Equipment – (BQA required) Examples of items à hay ring, feed bin, creep feeder, bunk feeder, animal scale, covered mineral feeder, squeeze chute, corral panel, etc.
o Hay Equipment – (BQA required) Examples of items à hay mower, hay tedder, hay rake, hay baler
o Herd Health – (BQA required) Examples of items à 840 EID tags, pregnancy exams, PI tests, treatment for parasites, respiratory booster vaccinations, BSE evaluation of bulls, etc.
o Livestock Solutions- (BQA required) – Examples à Self-unloading feed wagon, silage bagger, hay wrapper, bale processor, mixer wagon & grinder/mixer, no-till pasture drill, etc.
o Working Facility Covers – (BQA required) – Examples à new structures, additions to existing structures, permanent working pen
o Row Crop Structures – Examples à bin unload auger, conveyor, drying equipment, GPS, grain bin, stationary fuel tank, etc.
· Online – These Applications are also available online at (www.tn.gov/taep).
· BQA – If you need BQA certification, please call me to set up an appointment to come to the Office. There is a fee for the training and it only takes about 45 minutes.
· Deadline – All applications must be completed from October 1-15, 2019.

Smokey Barn News (Advertisement)

SAVE THE DATE SEPTEMBER 24…
Robertson County UT Extension:  Weaning and Marketing Workshop Beef Cattle Producers

September 24, 2019 at 5:30 pm at the Kentucky-Tennessee Livestock Market located at 9169 Russellville Road Guthrie, KY 42234
*Marketing 101
*Live Animal Grading Demonstration
*Live Animal Vaccination Demonstration
*Guess the Weight Contest
RSVP by Sept 19th for your meal. Call the Robertson County Extension Office, 615-384-7936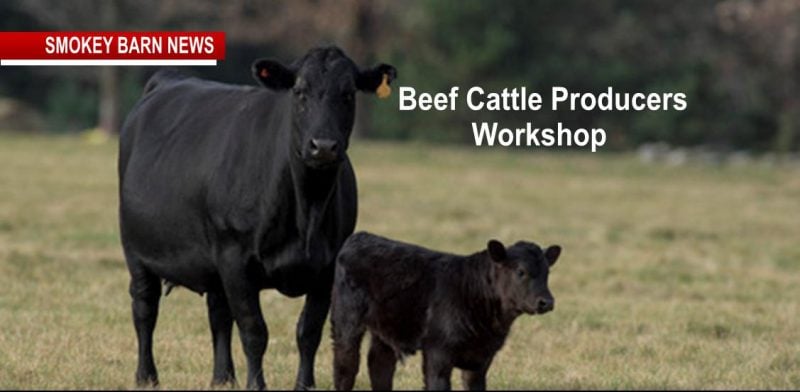 Robertson County UT Extension: To All Goat & Sheep Producers, Tn Master Small Ruminant Producer Classes
DATES:
-Sept 9th, 10th, 16th, 17th at Dover, TN at 5:30 – 9:00 pm each night
-Sept 21st at Houston County Fairgrounds – 10 am- 2 pm
Topics:
-Management/Marketing
-Nutrition / Forages & Soil Testing
-Reproduction / Health
-Forages / Fencing & Equipment
-Industry / Genetics / Ag Enhancement Update
-Equipment / Famacha / Foot Trimming
LOCATION:
Farm Bureau Conference Room
313 Spring Street, Dover, TN 37058
COST: $100.00, This training meets the requirements of the TN Ag Enhancement Program
REGISTRATION:
Please call to register by SEPT. 3rd or if you have any questions, at (931)232-5682
For more info on agenda, click here
Master Goat Flyer 2019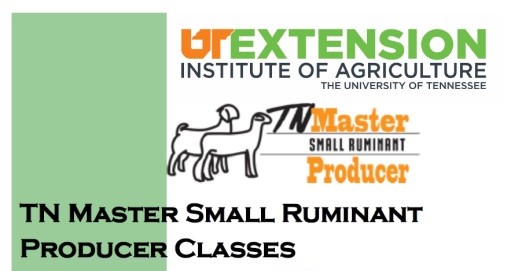 SAVE THE DATE…AUG. 28th
Robertson County Senior Center To Host Labor Day Luncheon on August 28th.
Come and enjoy BBQ, sides, drink and a dessert at 11AM at the Robertson County Senior Center located at 601 S Locust St Springfield, Tennessee.  Just $6. Questions Please let us know you are coming, sign up by August 26.
Our mission is to promote independence, wellness, and advocacy for 50+ adults, their caregivers, and their families. Questions Call (615) 384-6367.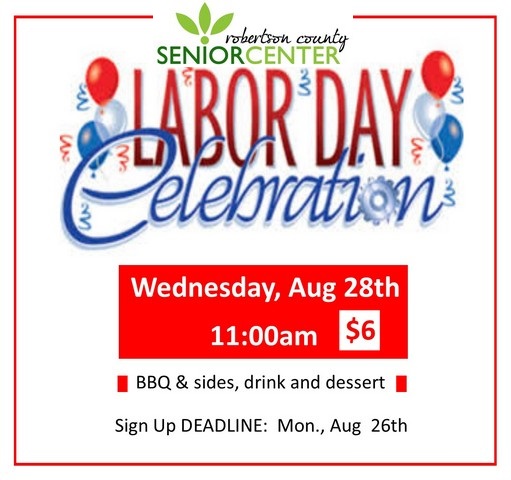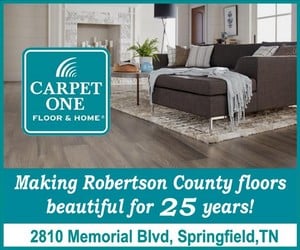 SAVE THE DATE Sept. 27…
A message from the Robertson County Offers after Hours Passport Fair
The after Hours Passport fair is set for September 27 from 4:30 PM – 6:30 PM at 511 Brown St in Springfield. If you are looking to get your passport, but can't get to our office by closing time, this is your opportunity! Passports will be back in time for your Thanksgiving trip. For questions call 615-384-5895. Photos $10. Be sure you have a check or money order.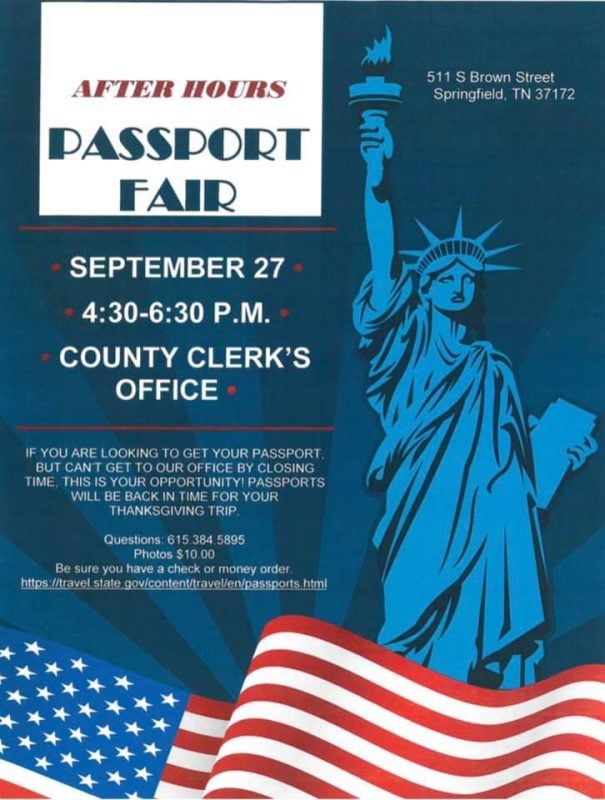 In Neighboring Montgomery County News
Montgomery County Sheriff's Office Promotions
CLARKSVILLE, TN – The Montgomery County Sheriff's Office would like to congratulate David Corder and Bruce Hartley on their promotion to Corporal in the Detention Service Bureau.
Corporal Corder began his career with the Sheriff's Office in December 2013 as a Deputy in the Detention Services Bureau. He was promoted to FTO in February 2015. He transferred to the Courthouse to fill a vacant Court Deputy position in our Investigative & Court Services Bureau in November 2018. Corporal Corder brings nearly 6 years of experience to his new position.
Hartley began his career with the Sheriff's Office in October 2016 as a Deputy in our Detention Services Bureau. He also served our country in the U.S. Army where he retired with over 20 years of service. Corporal Hartley brings nearly 3 years of experience to his new position.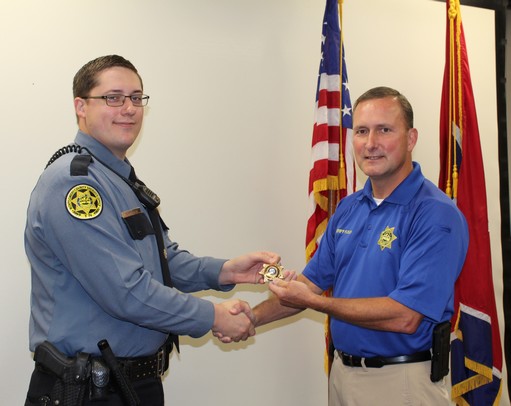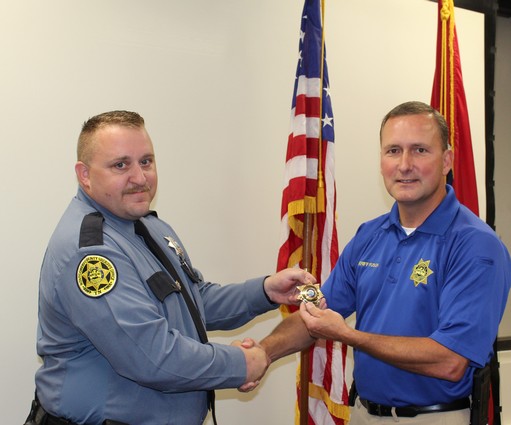 Here's a link to our last issue…
Smokey's People & Community News Across The County August 18, 2019

Smokey Barn News (Advertisement)
Smokey Barn News (Advertisement)


We bring you ALL the News in and surrounding Robertson County, Tennessee.