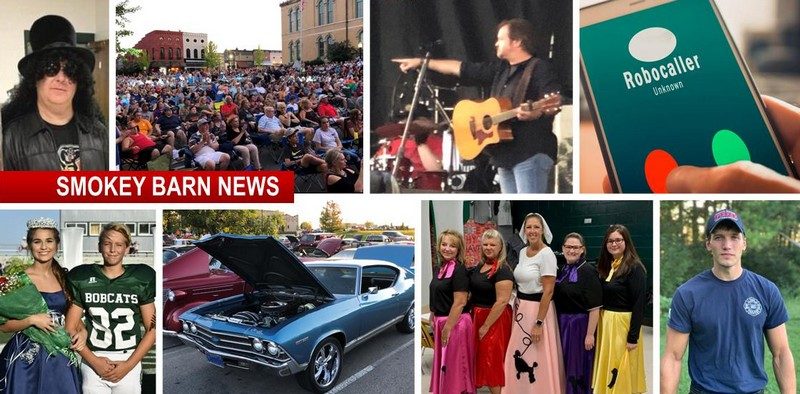 Smokey's People & Community News Across The County Sept. 3, 2019
ROBERTSON COUNTY TENNESSEE: (Smokey Barn News) – Welcome to Smokey's news in review. This week we have over 29 stories and events for you. It's a look back and forward covering news and events along with this week's top stories, some you'll only see on Smokey Barn News.
Don't be the only one around the watercooler this week that doesn't know what's going on. Smokey's People & Community News column comes out once a week with stories of people, events, charities and businesses that make Robertson County great!
Do you have a story you would like to submit? Smokey Barn News welcomes your community news and photos. Email your story ideas to our 24/7 news desk; [email protected]

In Robertson County News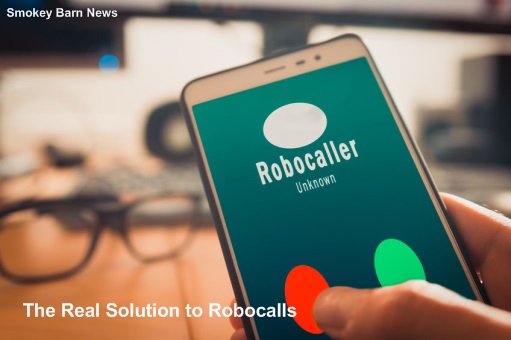 The Real Solution to Robocalls – Sabi 'Doc' Kumar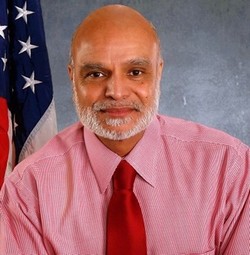 Recently, someone very dear to me turned 65. It is a milestone in our lives. It is a happy occasion, with mixed feelings about aging and times past. Of course, there are, also, the obligatory jokes about wheelchairs and nursing homes. These are funny and help to soften the serious edge about the 'golden years'. Maybe!
The phone rang at breakfast. She still has a landline. It was not a 'Happy Birthday' call. Instead, the caller enthusiastically offered her a great deal on pre-final arrangements, reminding her to spare her would-be survivors from such burdens and decisions. The man was remarkably cheerful about the subject. An hour later, the call was from a service that would provide her with instant emergency help in case of a fall, by the push of a button that she could wear around her neck. This was followed by the single-day installation offer for a walk-in bathtub, assuming her inability to climb into a regular bathtub. Other offers towards loan consolidation, medicare insurance plans and free cruises, for which she needs to pay to register, continued to pour in.
Certainly, some of the above services can be valuable, and even life-saving, in the right circumstances. But, my 'very dear' had mixed feelings that varied from concern about the future, fear of disability and anger towards unscrupulous callers exploiting the elderly. Planning for our later years in life is an important responsibility that we must undertake with proper thought and discussion with family and friends. Purchase of a service from a robocaller may not be the best course.
We have all been annoyed by the untimely, persistent and pesty nature of robocalls. Fraudulent sales, demand for alleged taxes that are really, not due, computer hacking and other threats have occurred. In 2003, the U.S. government established a National Do Not Call Registry. Citizens could call 1-888-382-1222 and register their phone number so that they do not receive unsolicited calls. Cell phones calls and Do Not Text were later added to this registry. The callers are liable for fines up to $ 40,000 for each violation!
The enforcement of this Registry has been a failure. There were 124 million robocalls placed to phone numbers in Tennessee during the month of June, 2019 alone. The yearly volume is almost 1.5 billion calls! The robocallers are technologically far ahead of law enforcement. Most robocallers are located outside the U.S., beyond the reach of law. They are able to 'spoof' the phone numbers so that a call is not coming from the number it appears to be coming from. In response to complaints from citizens, the Federal government recently passed the Telephone Robocall Abuse Criminal Enforcement and Deterrence (TRACED) Act! A clever name indeed, isn't it? The smart law graduates deserve a trophy for inventing a very good name for this law! Under this law, the Federal Communications Commission (FCC) is asked to close loopholes in the law, require phone companies to provide better tracing, create a database and stiffen the penalties. The current fine of $ 40,000 per violation is apparently not enough! I have serious doubts about the success of this law.
The better way to curtail robocalls is to charge the callers by the volume of calls placed. A charge of a penny per call will cut down or eliminate robocalls. It will decrease the cost to the citizens who use the phone for legitimate every day needs. The phone companies will make more money from those who use their services more. That is only fair. Presently, we the citizens are paying for the lines, poles, equipment and personnel. That is not fair. This idea has been encouraged by many. Pray that our Congress will listen. God Bless!
– Sabi 'Doc' Kumar MD is State Representative, District 66 – Robertson County. Reach him at [email protected]

Smokey Barn News (Advertisement)

SAVE THE DATE Sept. 27…
Robertson County Clerks Office Offering After Hours Passport Fair
The after Hours Passport fair is set for September 27 from 4:30 PM – 6:30 PM at 511 Brown St in Springfield. If you are looking to get your passport, but can't get to our office by closing time, this is your opportunity! Passports will be back in time for your Thanksgiving trip. For questions call 615-384-5895. Photos $10. Be sure you have a check or money order.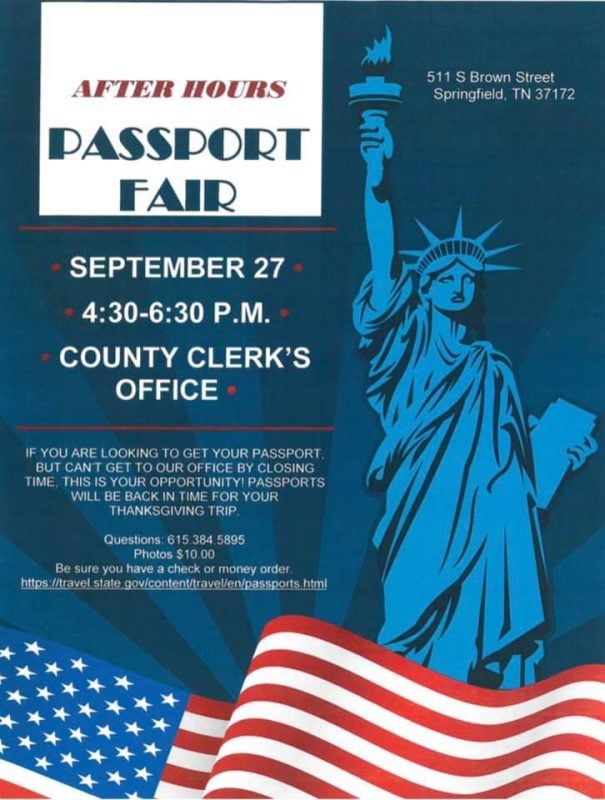 UT Extension-Robertson County – East Robertson FFA members and Robertson County 4-H group is partnering to present ATV Safety programs throughout the county.
4-H and FFA members from (9) Middle TN Counties gathered for the Ride On TN-ATV Safety Program kickoff at Monroe Carell Jr. Children's Hospital at Vanderbilt last week. East Robertson FFA members and Robertson County 4-H (far right) is partnering to present ATV Safety programs in the county. The program is sponsored by Farm Bureau HEALTH PLANS Tennessee.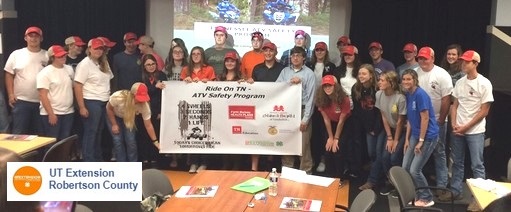 UT Extension-Robertson County – Is your team of 4 ready to Walk Across Tennessee? 
Teams can be family members, friends, coworkers or neighbors! All forms of exercise count even the swimming you're going to do on Monday!
Register your team: click here
Register each team member: click here
For questions, contact Lauren Patterson at [email protected]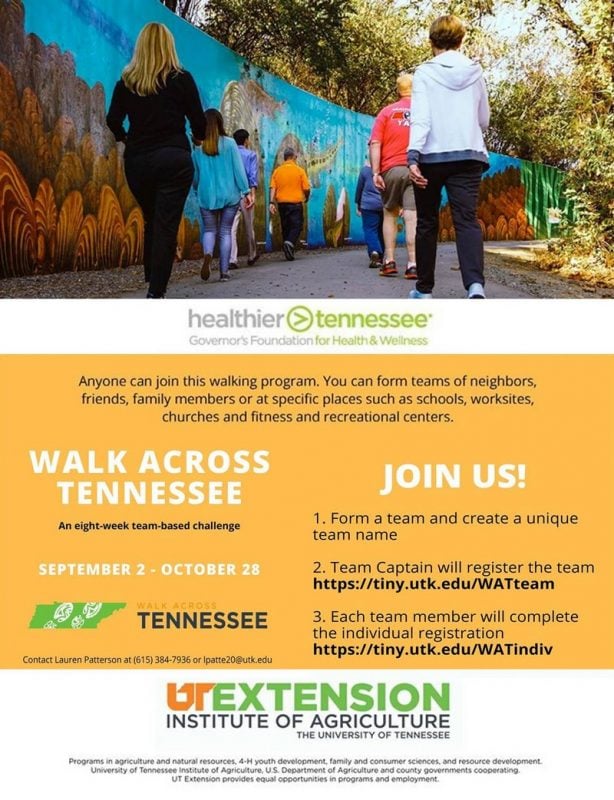 Robertson County Historical Society offering Memberships with lots of perks!
As each day passes by, a part of history goes by with it. Fortunately, here in Robertson County, there are many people who are doing their part to preserve that history and share it with others.
You've asked, we've answered! You can now purchase memberships online! A membership gives you many benefits, such as:
-Access to regular meetings and lunchtime lectures on a variety of Robertson County history topics
-Subscription to our quarterly newsletter
-Free admission to the Robertson County History Museum
-Early access to special event ticket sales, such as the 2019 Christmas Tour of Homes
Sign up now! – click here. Annual dues are $25 for a household or $15 for an individual membership.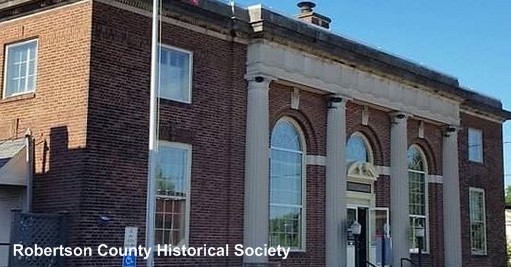 Robertson County Director of Archives, Yolanda Reid Retires
County Mayor Billy Vogel declared Friday, August 30, 2019 as Yolanda Reid Day in recognition of her service as Director of the Robertson County Archives. Yolanda retired after serving 37 years as Director but will continue in her role as County Historian. A reception was held for her at the museum celebrating her service to Robertson County.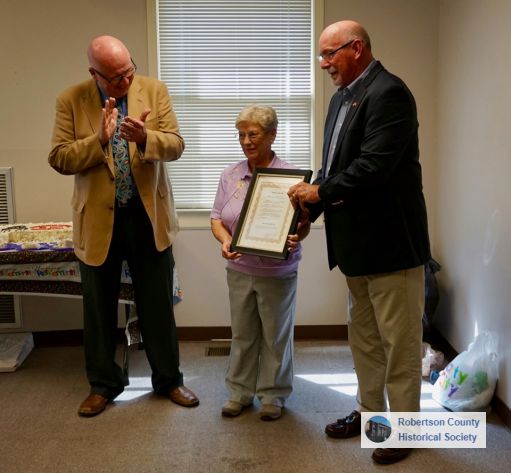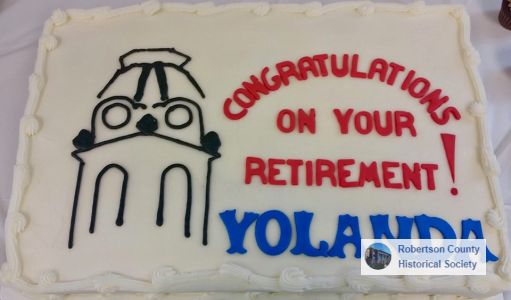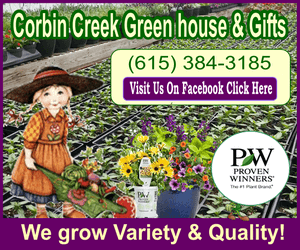 Robertson County Senior Center – Lots of fun and adventure with Local seniors
If you have never been on a Senior ( retired not high school ) trip with these two, you do not know the fun time you are missing. Call 615-384-6367 to check out the next time they will be going somewhere, anywhere! Ask for Elaine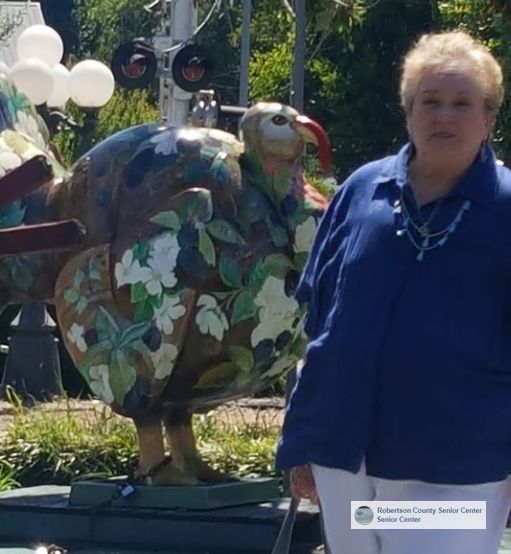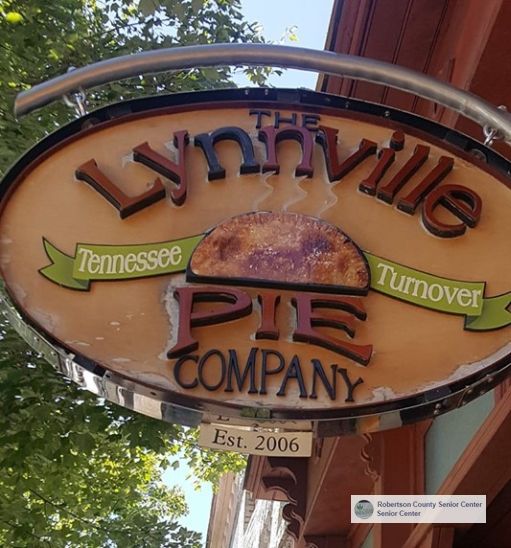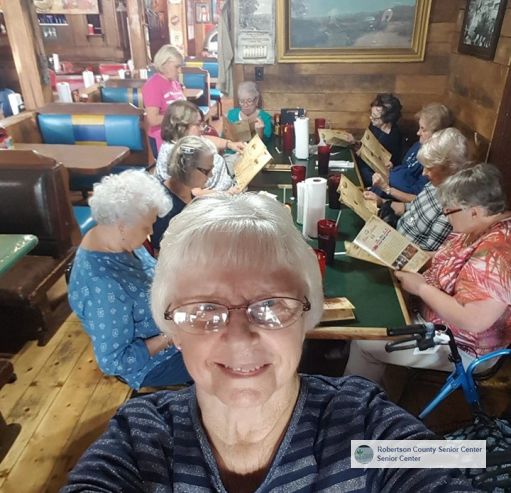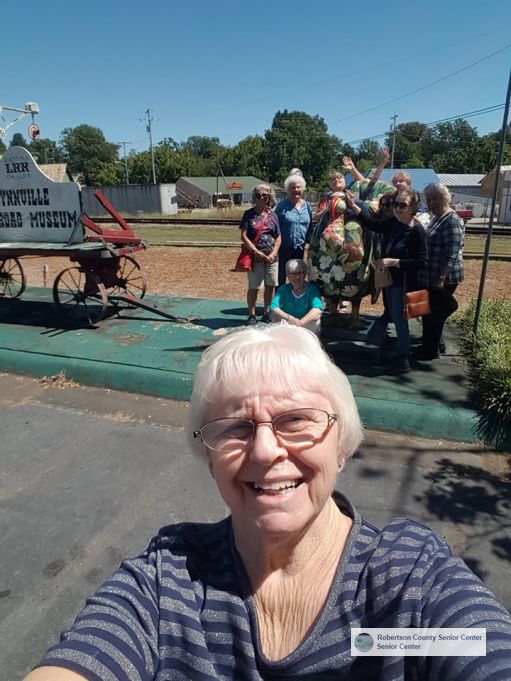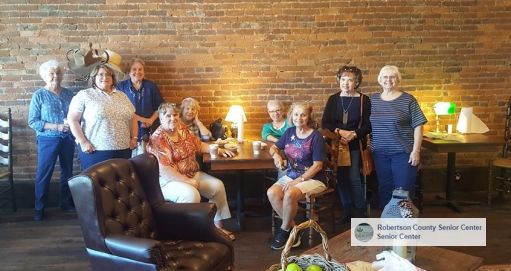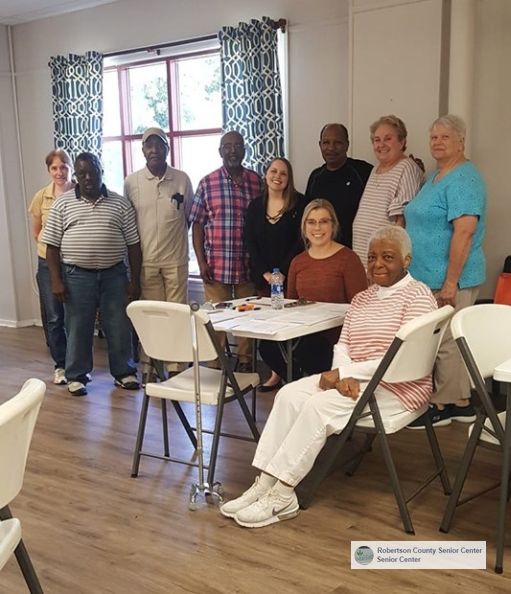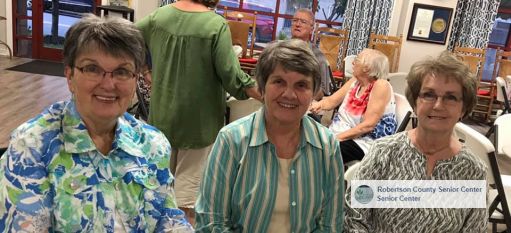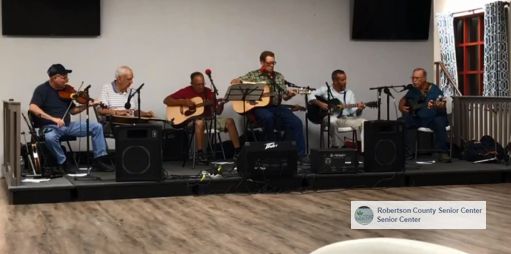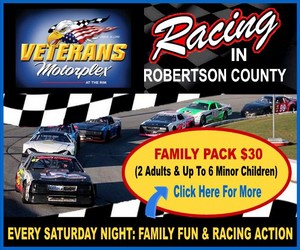 (Robertson County) Stolen Chainsaws Recovered With SmartWater Forensics
Finding stolen property became a little easier following the development of SmartWater CSI technology. In 2017 Robertson County became the first police agency in Tennessee to employ the technology. (see demonstration videos below)
It's been a year and ten months since the Robertson County Sheriff's Office employed SmartWater CSI technology, now that decision has led to its first arrest. Read more and see demonstration videos – click here

SAVE THE DATE… October 26…
Robertson County's Boo Bash Dash 2019 – October 26 – Hosted by CASA of Robertson County, TN
You asked for it, we're giving it to you! THE BOO BASH DASH IS BACK! Saturday, October 26, 2019, at 7:30 AM – 12 PM. This 5K/1 Mile Fun Run is hosted by CASA of Robertson County, a nonprofit advocating fro abused and neglected children in the Juvenile Courts. So get your running shoes on and your costumes out and come show your support for the children of our community.
When: Saturday, October 26, 2019.
Registration is from 7:30 a.m. to 8:45 a.m.
5K begins at 9 a.m.
1-mile Fun Run/Walk begins at 9:15 a.m.
Awards ceremony to follow
Where: J. Travis Price Park at the back ball fields
4155 Wilkes Rd
Springfield, TN 37172
Cost: $30 registration fee for the 5K through August 30
– increases to $40 September 1- October 24
$15 Fun Run registration fee
Sign up at RunSignUp 
Awards will be broken down in to age categories.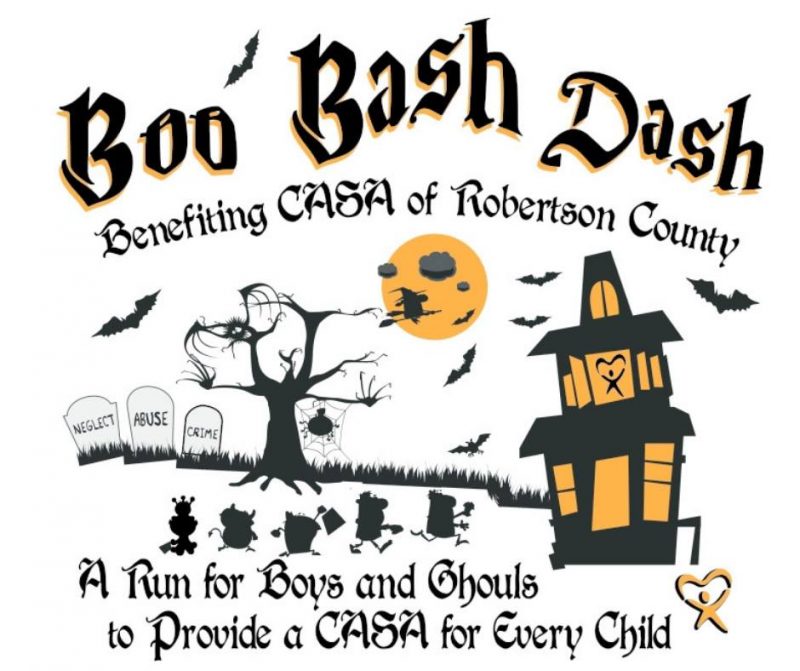 In Springfield News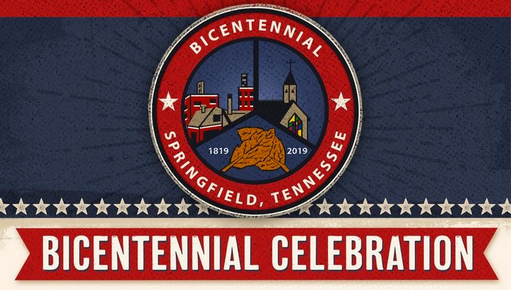 Springfield, Tennessee Celebrates 200 Years!
On Sunday evening over 3000 spectators enjoyed a night of music to celebrate Springfield's 200th birthday. The City of Springfield celebrated its bicentennial this year with a FREE concert that opened with local musician Buzzy Poole and headlined with Shenandoah & Restless Heart on the Springfield Square Sunday, September 1, 2019.
The GRAMMY®, CMA and ACM Award-winning band Shenandoah has been to Robertson County before. Back in October of 2018, they came to White House to film a music video for their hit song "That's Where I Grew Up." Incredibly, it was their first music video in more than 20 years. Smokey Barn News has added the music video for you below.
This version of "That's Where I Grew Up," featuring Ray, on the Reloaded album is exclusive to the music video. The newly-recorded track merges Ray's signature deep vocals with Raybon's distinctively smooth croon for a special collaboration.
CMT Music and CMT.com exclusively premiered the video, which also features fellow country star and Florida-native, Michael Ray.
The music video is directed by the Edde Brothers and was filmed in a day using only one location to bring to life the tune's reminiscent narrative— a scenic farm in White House, Tennessee.
Ray even makes a special cameo appearance in one of the most pivotal scenes in the video.
According to officials with Shenandoah, their performance at Springfield's Bicentennial Celebration starts at 6 pm on Sunday, September 1st. It will be a great opportunity for fans to see Shenandoah and Restless Heart perform live. The FREE concert will be held on Springfield's downtown historic square.
About Shenandoah
Shenandoah originally formed in Muscle Shoals, Alabama in 1985. The band has charted 26 singles on the Billboard Hot Country charts, including No. 1 hits "The Church on Cumberland Road," "Sunday in the South" and "Two Dozen Roses" from 1989, "Next to You, Next to Me" from 1990, and "If Bubba Can Dance (I Can Too)" from 1994 and "Ghost In This House". The single "Somewhere in the Vicinity of the Heart," which featured guest vocals from Alison Krauss, won both artists a GRAMMY®, Award for "Best Country Performance by a Duo or Group with Vocal." To date, the group has sold millions of albums worldwide and is a recipient of the Academy of Country Music's coveted "Vocal Group of the Year" award. For more information on Shenandoah, visit ShenandoahBand.com
About Restless Heart
According to Wikipedia, Restless Heart has seven studio albums, two greatest-hits albums, and a live album which is only available on their website. Their second through fifth albums are all certified gold by the Recording Industry Association of America, and 26 of their singles have entered the Billboard Hot Country Songs charts, including six that reached number one. "The Bluest Eyes in Texas" Four of their country releases also crossed over to the Adult Contemporary chart, with two of those ("I'll Still Be Loving You" in 1986 and "When She Cries" in 1992) also reaching top 40 on the Billboard Hot 100. The band also had a number one on Adult Contemporary in 1993 with "Tell Me What You Dream", a collaboration with smooth jazz saxophonist Warren Hill.
"I'll Still Be Loving You"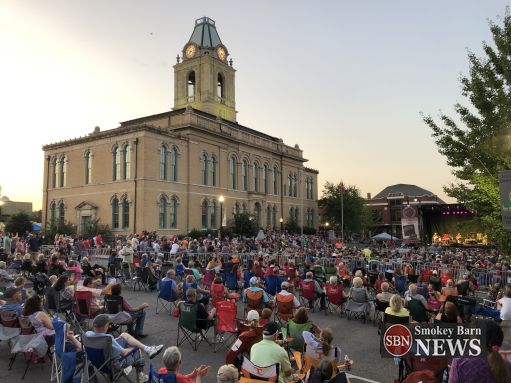 Smokey Barn News (Advertisement)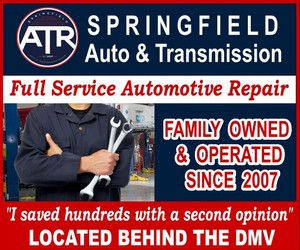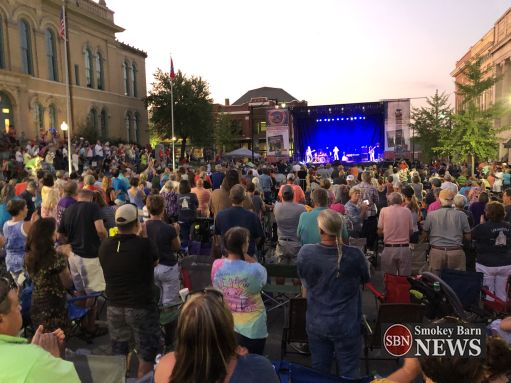 New Springfield Theater Owners Release Teaser  
The new Springfield theater owner, Gary Bowie, is already generating excitement about the future of the old landmark with a clever light show and poster teaser on the front of the theater. Is Gary taking us back to the future? Only time will tell. Watch the video below and judge for yourself. More on Gary Bowie and the future of the theater

SAVE THE DATE Sept. 15
Springfield's Williams Chapel Baptist Church 1886-2019 Homecoming Celebration is set for September 15th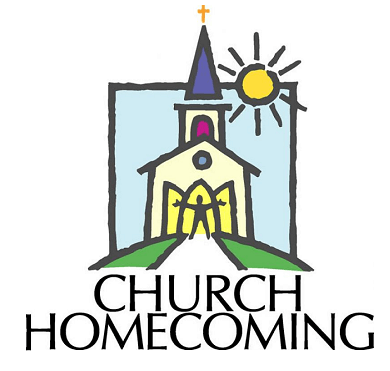 Sunday, Sept 15th, 11:00 AM. Rev Michael Duff is the guest speaker.
There will be lots of singing and special music. Dinner to follow. Everyone is invited!
5946 South Lamont Road Springfield. For more info about Williams Chapel Baptist Church click here

Springfield's NorthCrest Medical Center Congratulates Gina and Tracy on earning your HEART pins!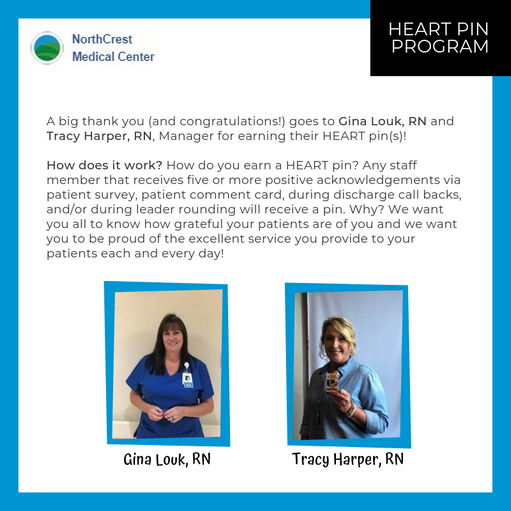 Springfield's NorthCrest Medical Center Congratulates Women's Services for earning the Inpatient Customer Satisfaction Trophy for the month!
This team achieved the highest percentage of positive responses from the inpatient survey for July 2019. Way to go!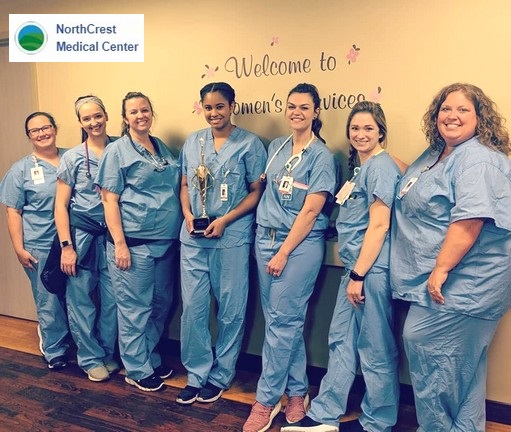 Springfield's NorthCrest Women's Services would like to announce the August  2019 Baby of the Month: Miss Greylyn Brooks Ellis!
Greylyn was born August 20th, 2019 measuring a total of seven pounds and seven ounces. Miss Greylyn's mom, Alexis Ellis, is part of the NorthCrest family and works in the laboratory. Congratulations Alexis on your new addition!
Keep a look out for next month's Baby of the Month! NorthCrest Women's Services will feature a newborn to be announced on the 28th of each month.
For more information about NorthCrest Women's Services, Labor and Delivery, Newborn Nursery, and more visit our website or give them a call at 615-382-6016.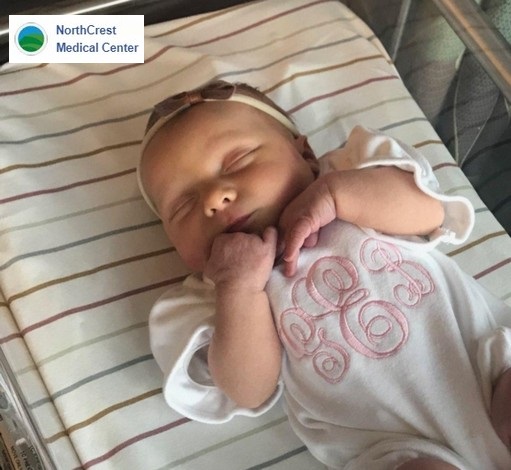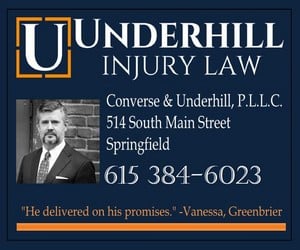 SAVE THE DATE…September 21…
(Springfield, TN) Sock Hop Pizza & Dance Party For Bransford on September 21! Hosted by Bransford Community Center and Retro Lee Marie
Saturday, September 21, 2019 at 5 PM – 9 PM at The Center located at 401 N Main St, Springfield, TN
Get your Tickets!
• Adults – Sales end on Sep 20 at 6 PM $20.00
• Veterans & Seniors Sales end on Sep 20 at 6 PM $15.00
• Kids ages 3-12 Sales end on Sep 20 at 6 PM $10.00
• Kids 2 and younger Sales end on Sep 20 at 6 PM Free
It's time to dress up and dance the night away for Bransford Community Center!
Join us for a family-friendly fun time at The Center as we throw a huge Sock Hop Dance & Pizza Party filled with yummy pizza, root beer floats, and, of course, dancing!
Retro Lee Marie will be on hand giving beginner dance lessons that require no experience and no partner – learn something new and make some new friends while you do!
We'll also have dance contests including the Twist and Hand Jives, show us what you've got and win a fun prize. Plus, a silent auction will be going on throughout the night with some great items up for grabs!
All ages are welcomed. Come dance the night away while supporting Bransford Community Center!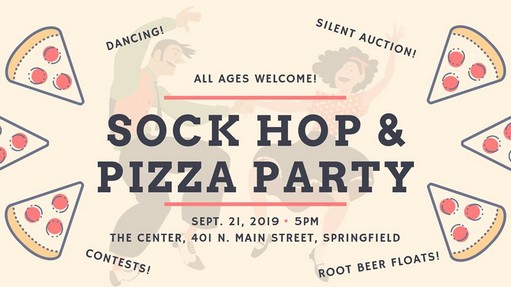 Springfield's Payne Chevrolet Congratulates another happy customer
"The man, the myth, the…..yeti? Congrats Kenny on the new wheels! That's a good looking 'vette. If you see the abominable snowman driving around town make sure to wave!"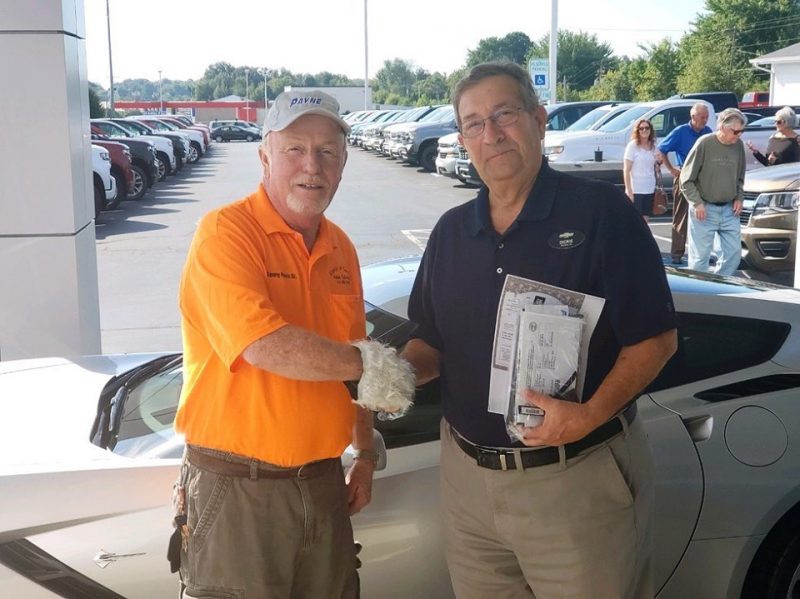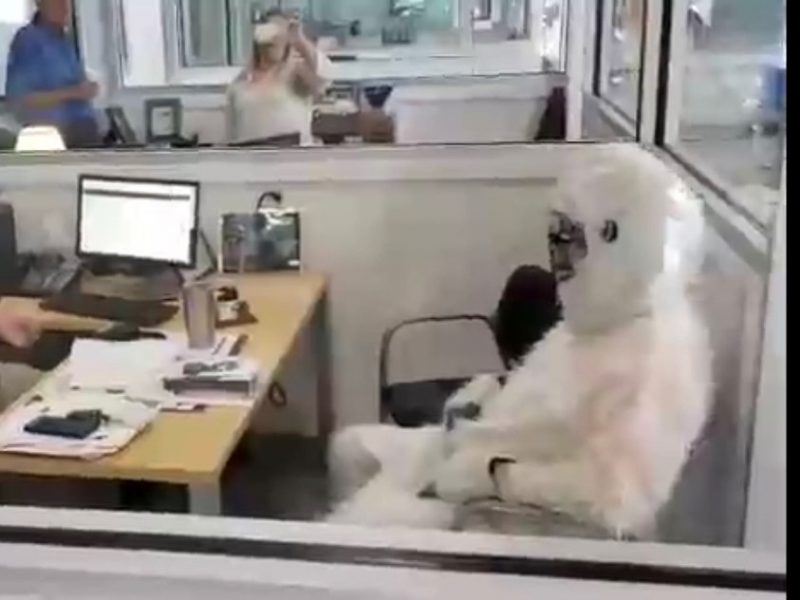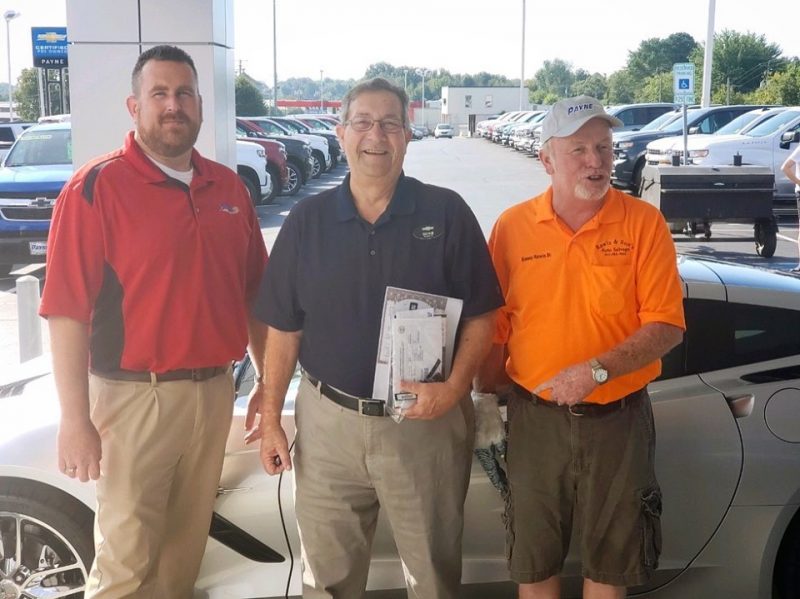 AND… Congratulations to Mr. Rodgers for purchasing his Brand New Silverado LTZ! Thank you for your business and we hope you have safe travels back to Adairville. We would also like to give a shout out to Joe for his first of many sales here at Payne Chevrolet!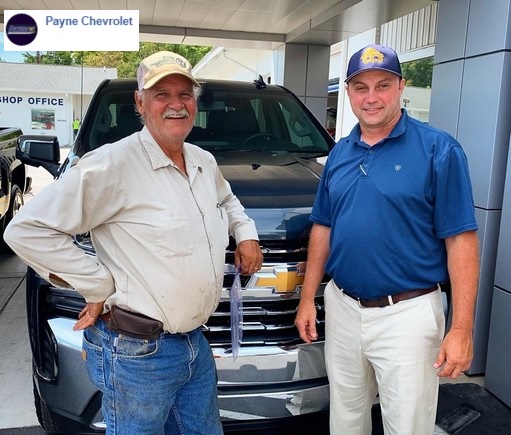 SAVE THE DATE…October 12…
Springfield, TN Historic District Yard Sale – October 12 
Saturday, October 12, 2019 at 8 AM – 4 PM at 304 N Oak St, Springfield, TN
Hi everyone! Several Historic District neighbors and myself will be having a yard sale at 8am on Saturday, October 12th. No early birds please!!!
Historically the temps that day are in the 50s and 60s which will make for a much nicer shopping day for everyone involved!
There will be flyers at each participating house listing the addresses of the other home participating in the sale. Hope to see you all there!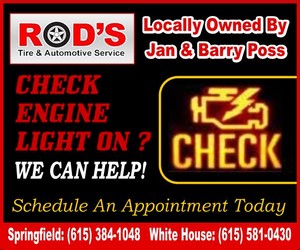 Springfield Middle School UT Extension Afterschool Friday Sept. 6th
Parents if you are interested in the program, or your child have submitted an application for participation this year. Please attend the mandatory meeting.
Come out to meet the staff, learn about the day to day activities, see what's new this year, and let us answer any questions that you may have about our program..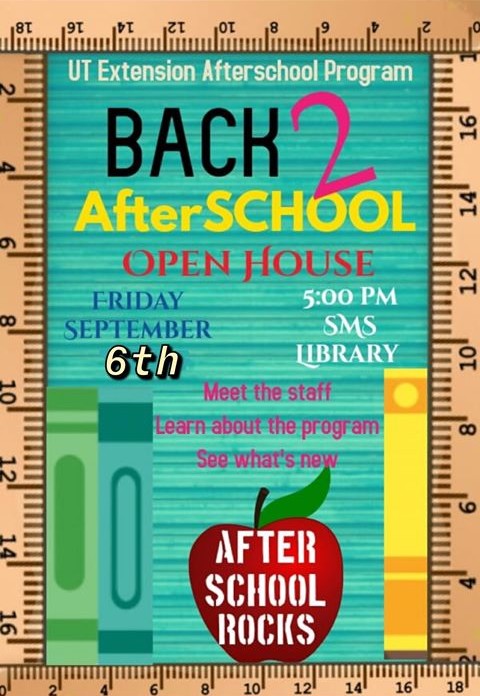 In Millersville News
Millersville Couple Behind Bars After Drug Raid
A Millersville couple is behind bars this week after authorities allegedly discovered a large array of drugs in their home.
After an extensive narcotics investigation, on Thursday, Millersville Police executed a search warrant at 1012 Blue Ridge Parkway in Millersville Tennessee. MAP Police say the investigation was triggered by a tip that drugs were being sold from the home.
Once inside the home, officers allegedly discovered methamphetamine (METH), marijuana, crack cocaine, and various prescription opiates. Additionally, Marijuana…Read more – click here

Millersville Public Library Fall Calendar of fun
We're closed today, but we have a lot of fun stuff coming up this month! Check out our September calendar now! CLICK IMAGE TO ENLARGE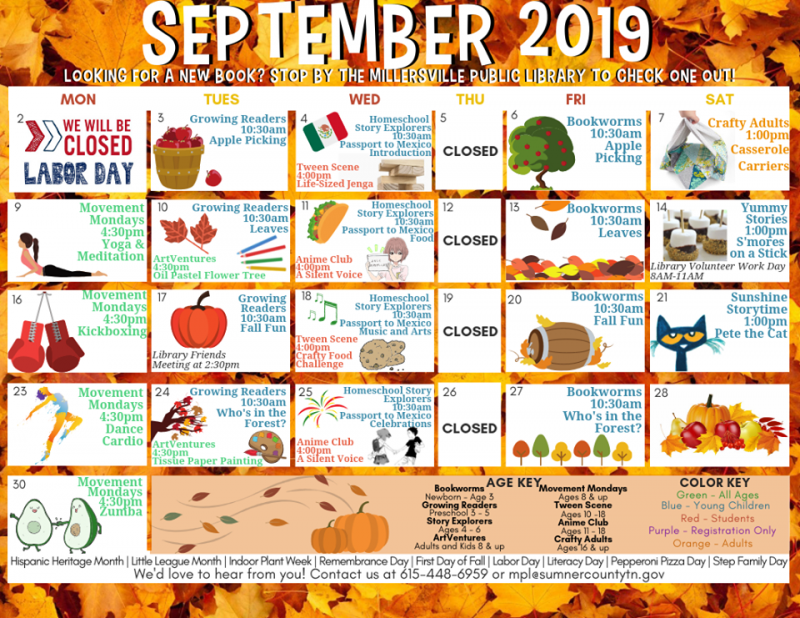 In Greenbrier News
Greenbrier Middle School…
Just a preview of decades day at GMS!… & Homecoming Week!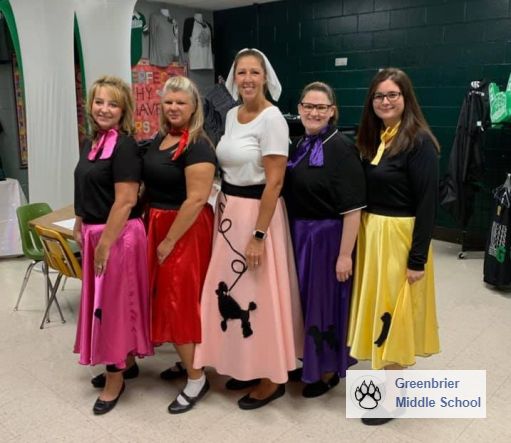 Smokey Barn News (Advertisement)


Greenbrier Middle School Homecoming Ceremony 2019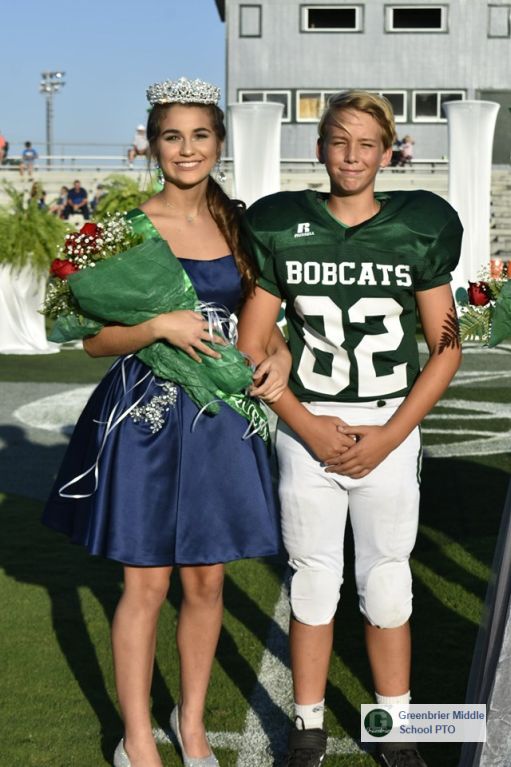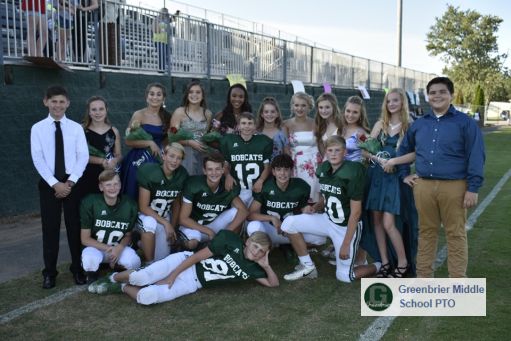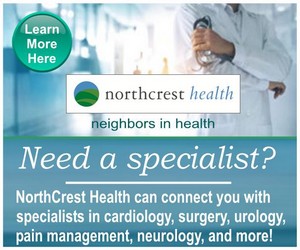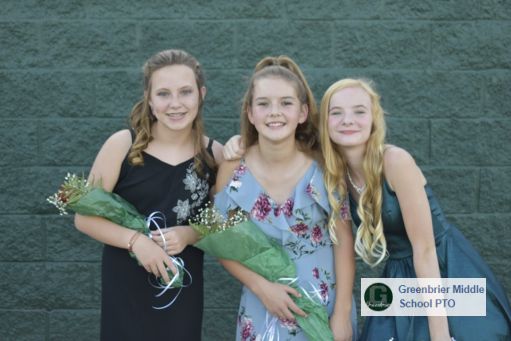 In Cross Plains News
A message from the City of  Cross Plains Tennessee
Rule of thumb for those passing through….
If the smoke is white
Its probably alright
But if it's black
You better get back!……..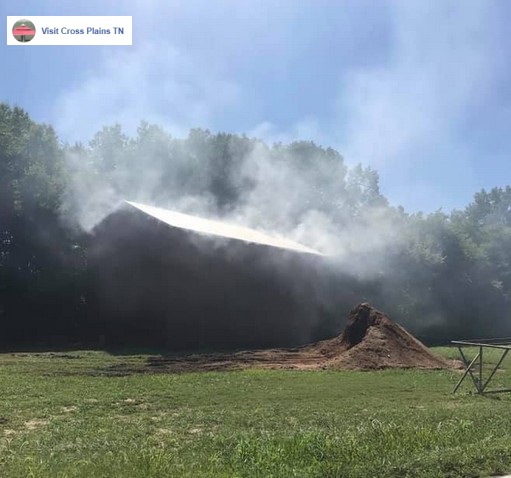 ……..Remember, this time of year farmers will be on the roadways so keep an eye out. This is also the time of year that the 911 dispatch center starts getting calls from people passing through. To people that live in the city, a smokey barn appears to be on fire. Each and every time firefighters are dispatched just to be sure. We are averaging about two or three 911 calls a day as we enter the height of the season. For a full album of local smokey barn's CLICK HERE

A shout out to local businesses…
(Cross Plains, TN) Become a Sponsor of East Robertson Elementary School PTO Color Run Saturday Septemeber 7th.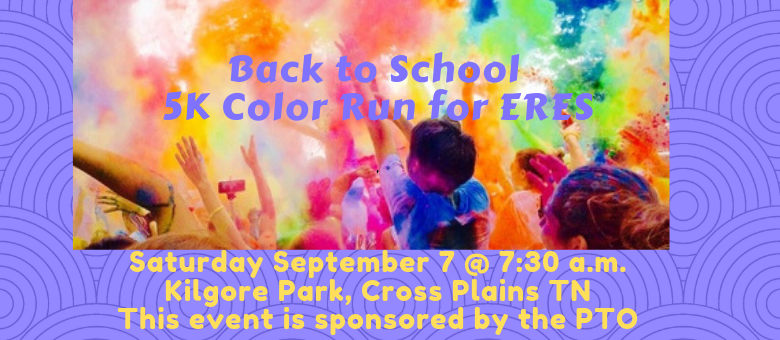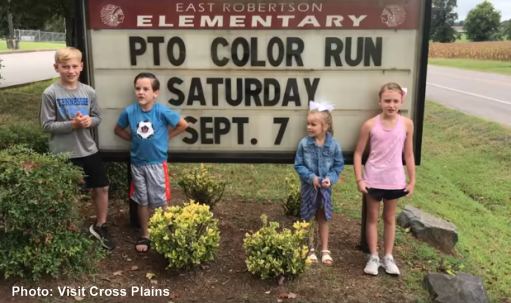 In Coopertown News
Coopertown Middle School – Robertson County Beginning Band Clinic 
New band students got to learn all about their instruments!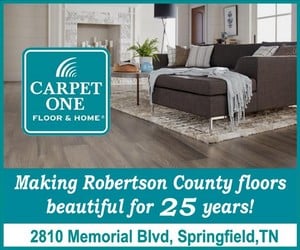 In White House News
City of White House Fire Dept. Welcomes Billy Gaull as our newest firefighter.
Billy spent the day with his new shift mates working to get the hang of fire department life. Welcome to the WHFD team Billy!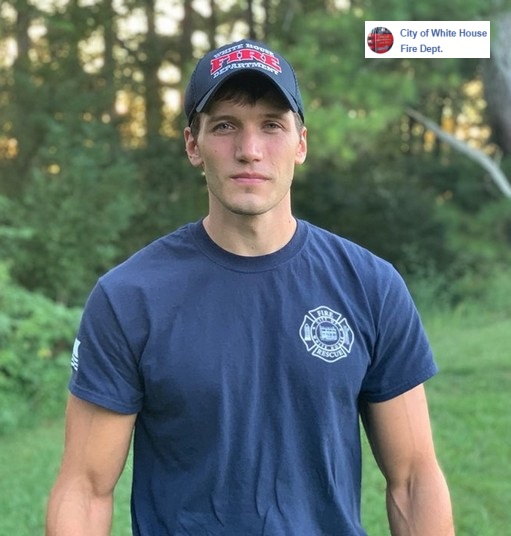 White House Area Chamber of Commerce & Volunteers Encourage High School students with Handshakes and High Fives!
We had a great morning on August 28, 2019 welcoming students at White House High School with our Handshakes and High Fives! Special thanks to all of our volunteers that came out to encourage our students today. #DiscoverWhiteHouse

Smokey Barn News (Advertisement)

White House Area Chamber of Commerce had a great visit this week at the Museum with a local homeschool group!
Have you been to see all the museum has to offer? Beginning September 14 come see our new quilt exhibit. #DiscoverWhiteHouse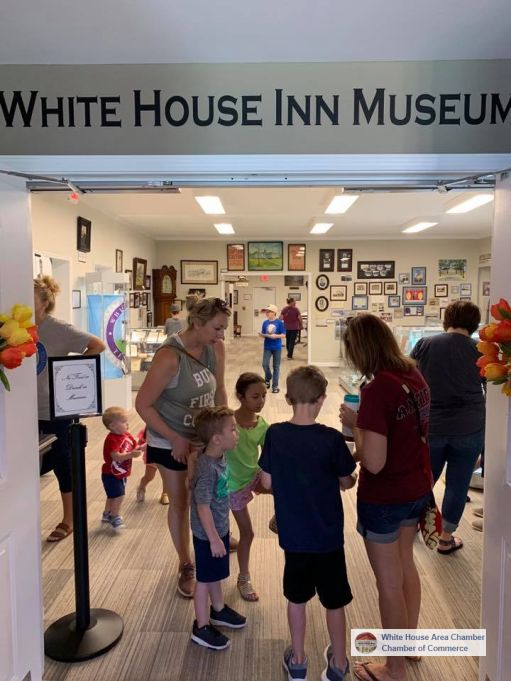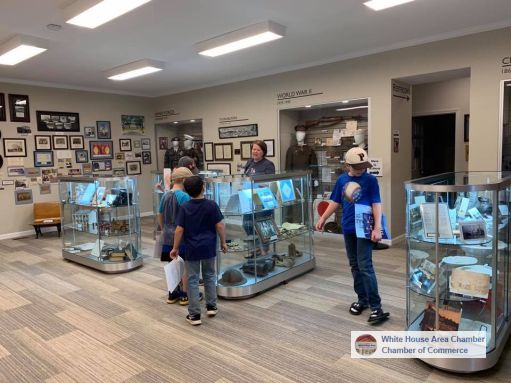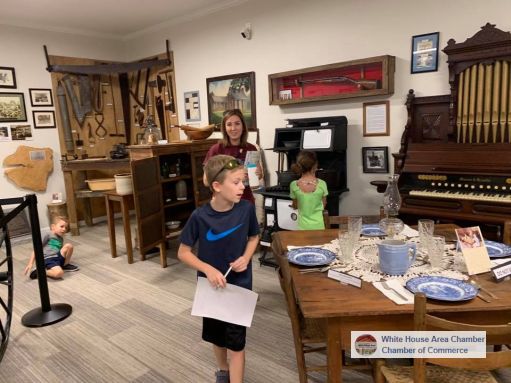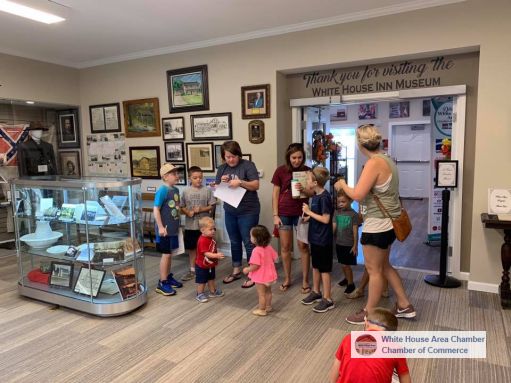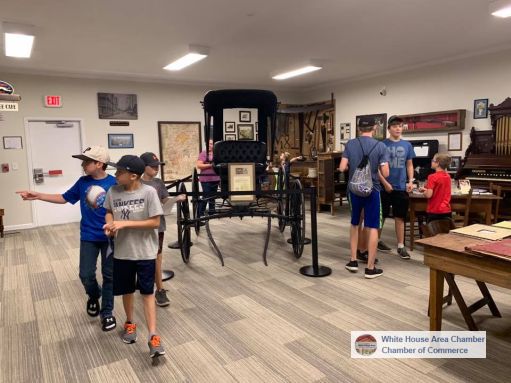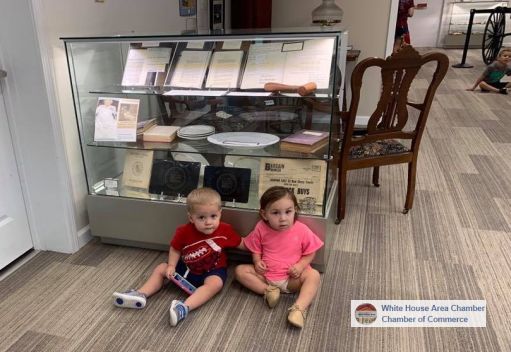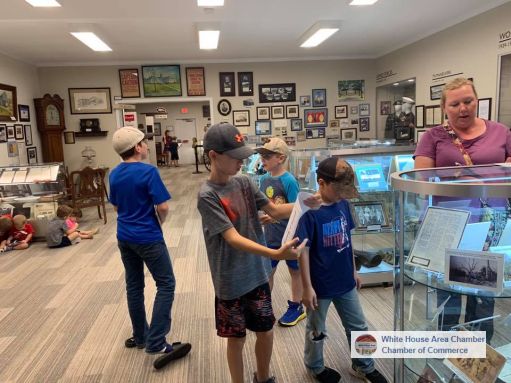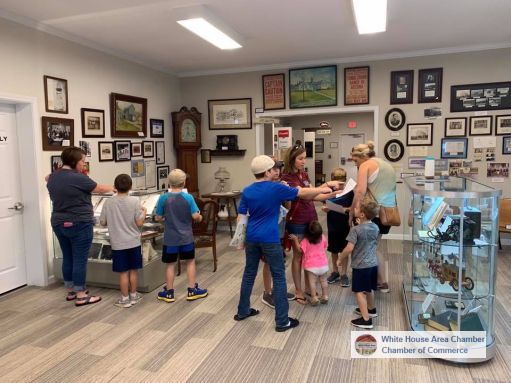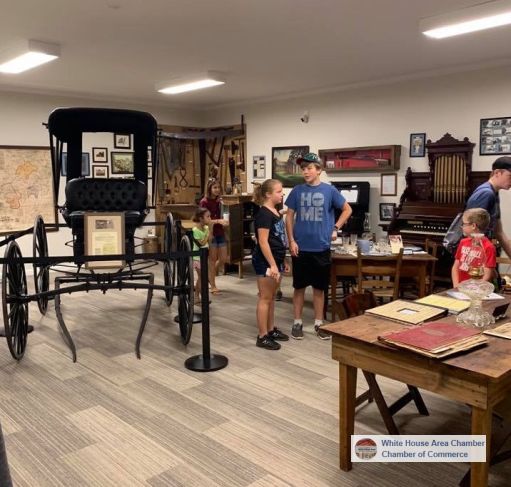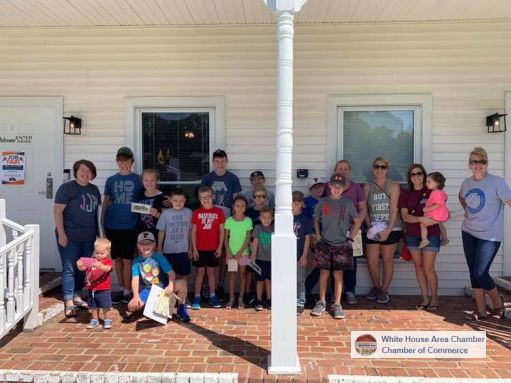 City of White House, TN- Police Department Participate in Golf Scramble to Benefit 2 local families as they battle cancer
Thank you to everyone for their tremendous support of the White House Police Department Golf Scramble at Oak Hills Golf Course. All proceeds from the event benefitted two of our own families as they battle cancer. We more than met our goal and we are truly grateful for the outpouring of support from these contributors and sponsors and teams for making it a great day!
Photos: Drew Christenson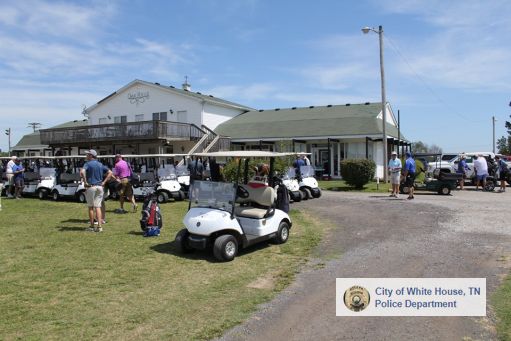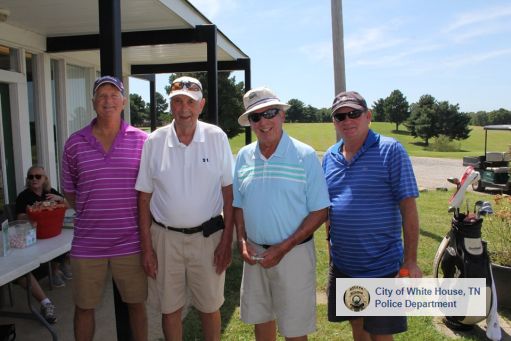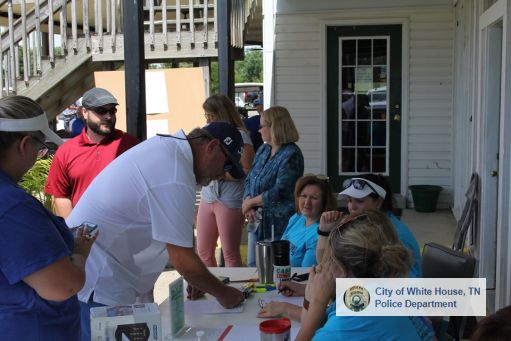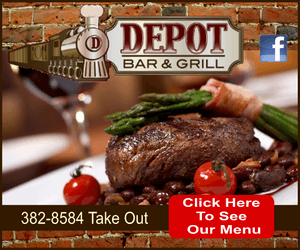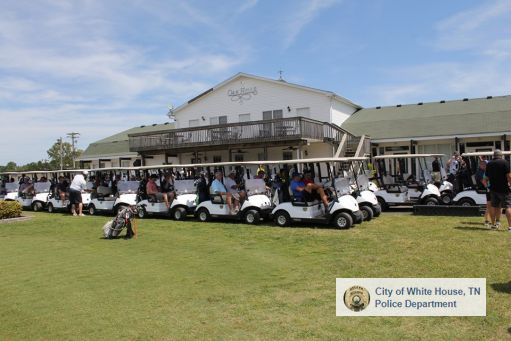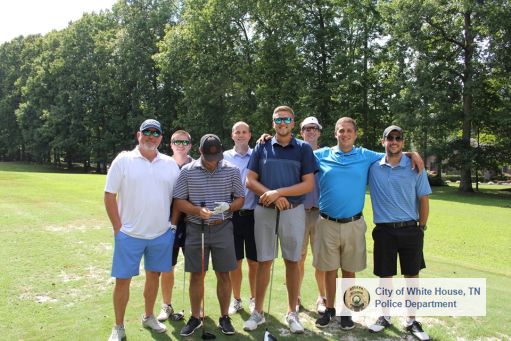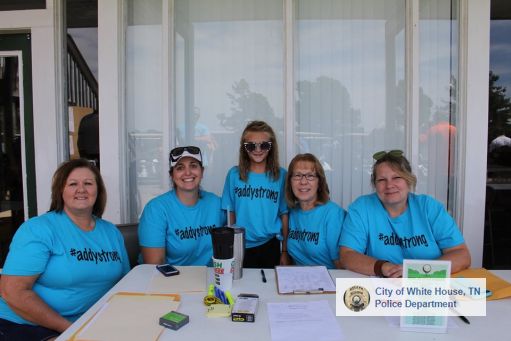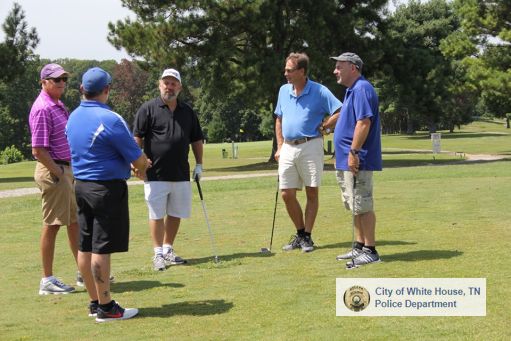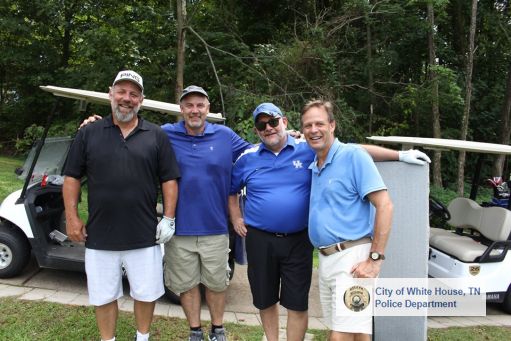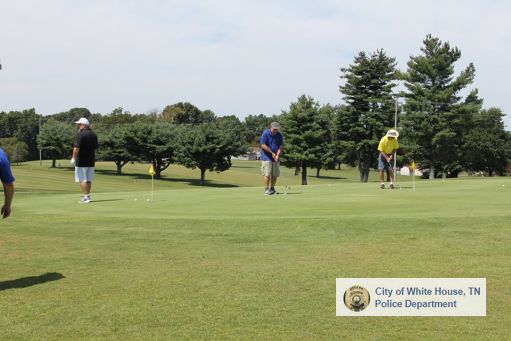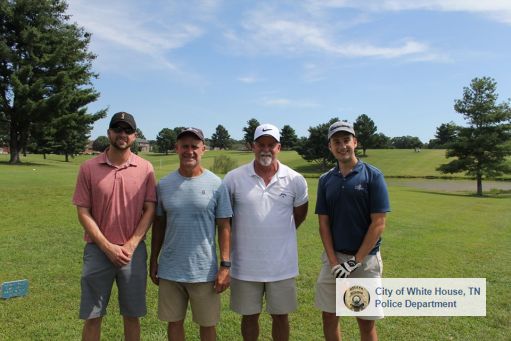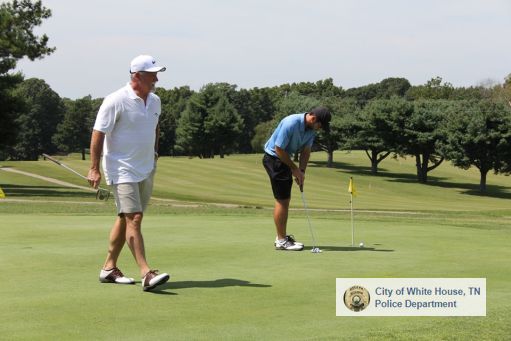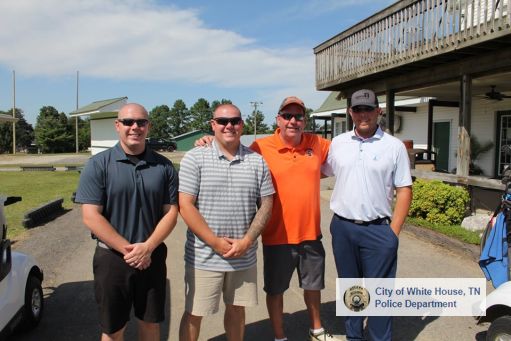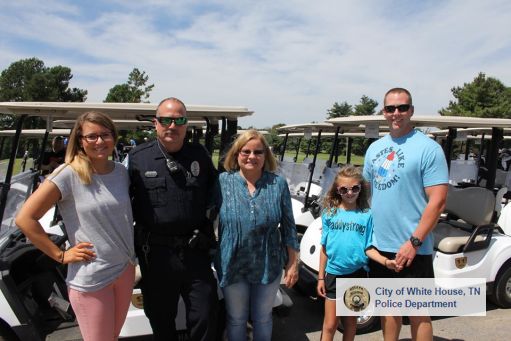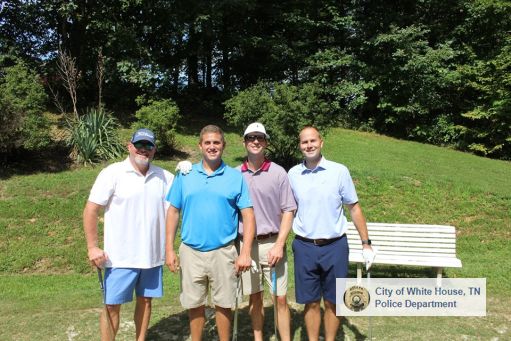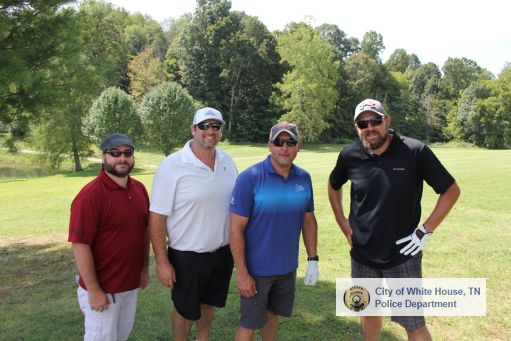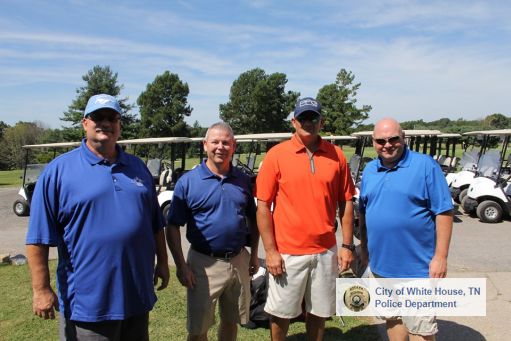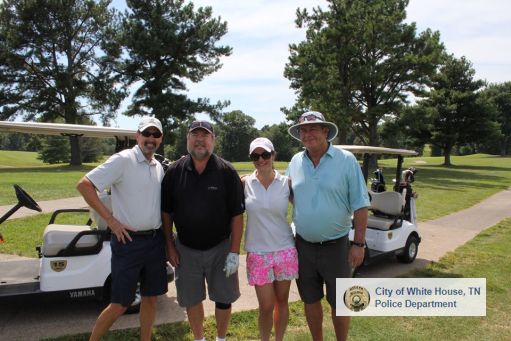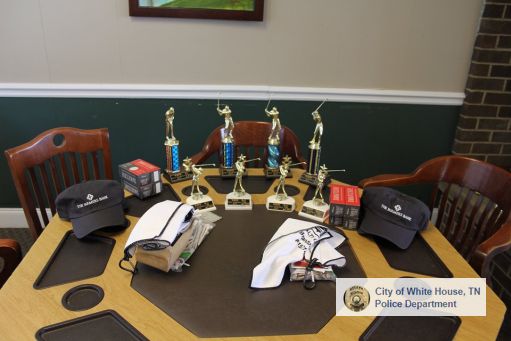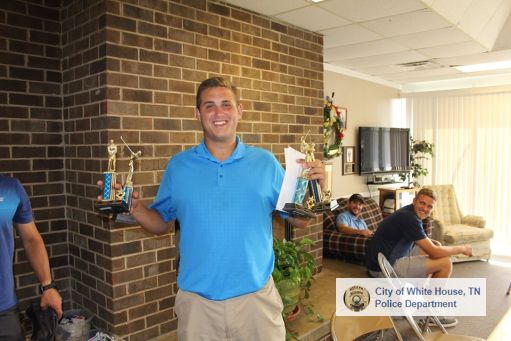 (White House) H.B. Williams Elementary remembers long-time teacher, Mrs. Danita Brown
On August 30th, we lost Mrs. Danita Brown. Mrs. Brown was very private but fought cancer for several years. She taught at HB and in White House for over 30 years. She touched many student lives throughout the years, as well as her coworkers and the parents of her students. We'd like to thank her family for sharing her with HB & White House. Thoughts and prayers to all who loved her!
Mrs. Brown will be at Hermitage Funeral Home. Services will be 9/14. In lieu of flowers, she asked that backpacks be donated. If you wish to send any into school or drop off, one of the PTO members or Staff will be happy to take for you. Just attach a card that says who it is from, so her family will know. Please continue to pray for her family as her daughter is having a baby this week.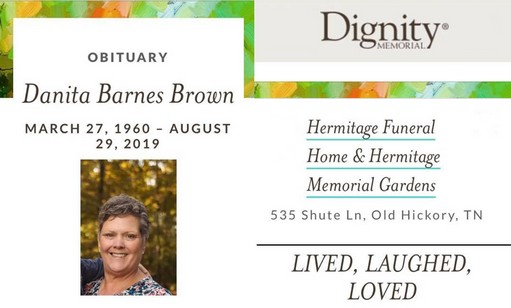 White House Cruisers – Car Show
The White House Cruisers car club met at the White House Kroger Monday afternoon. The standouts were a 70's Datson Z, an AMC Gremlin and a 90's NSX. Enjoy Smokey's album below.
White House Cruisers. Club President, Wayne Malugin, says to check'em out on FaceBook at White House Cruise-In if you'd like to join or keep track of future events.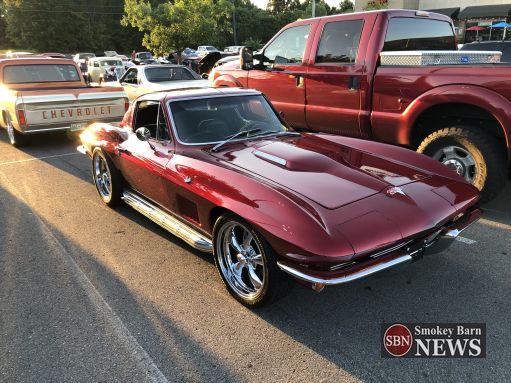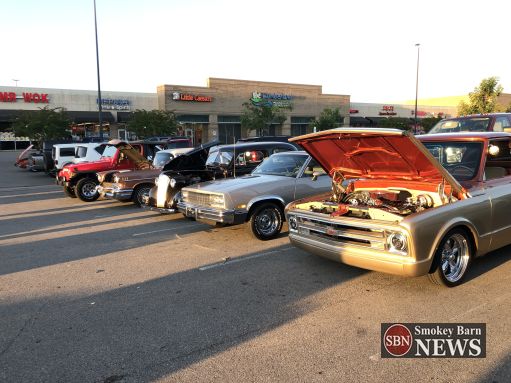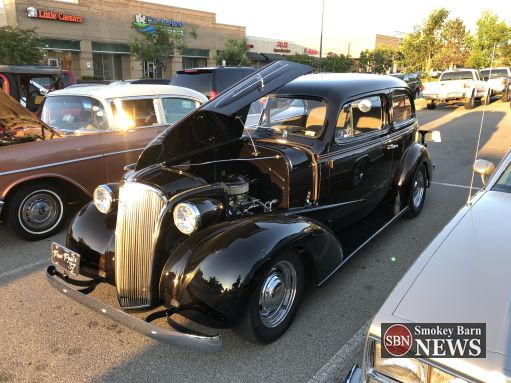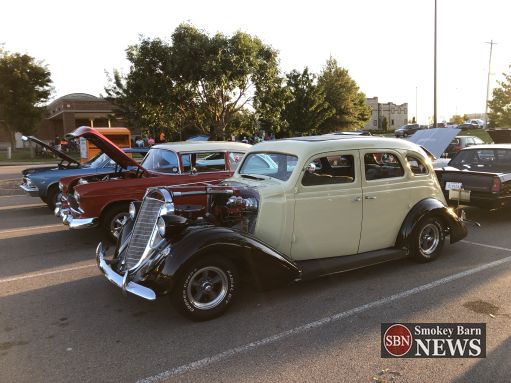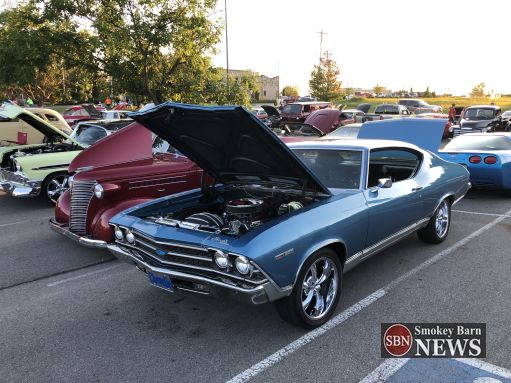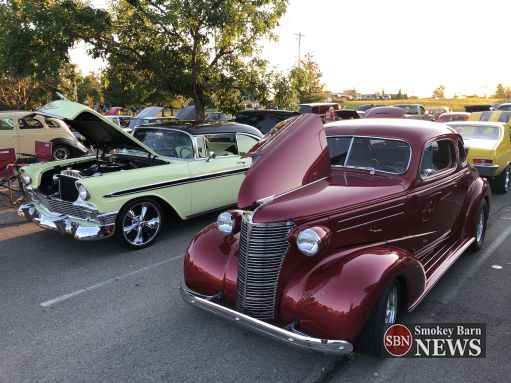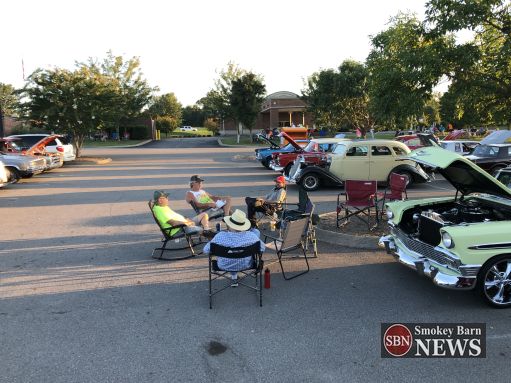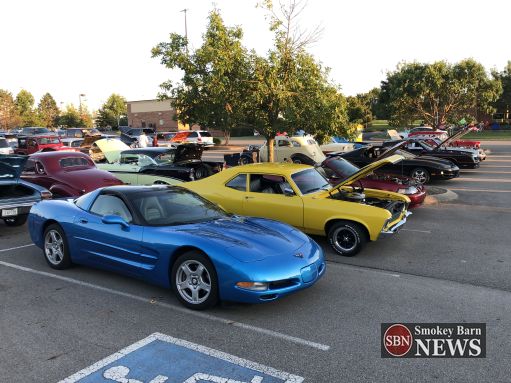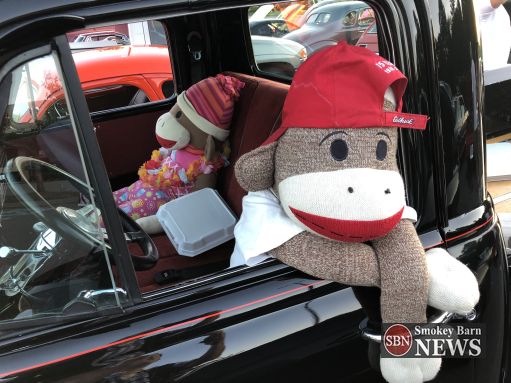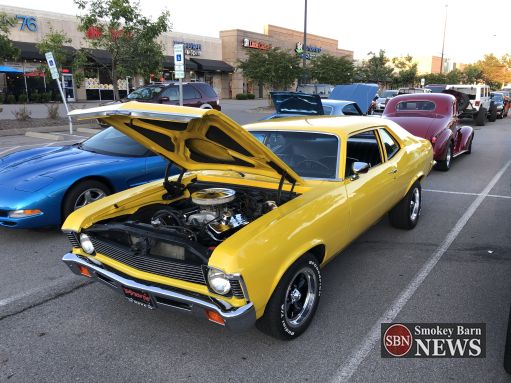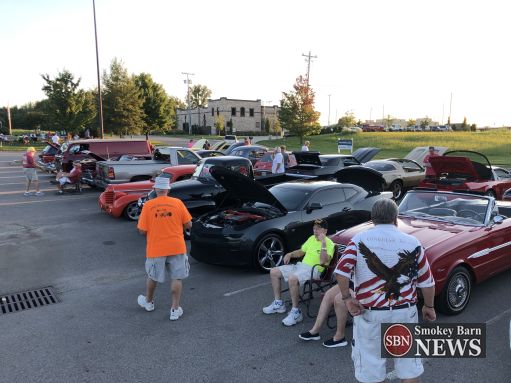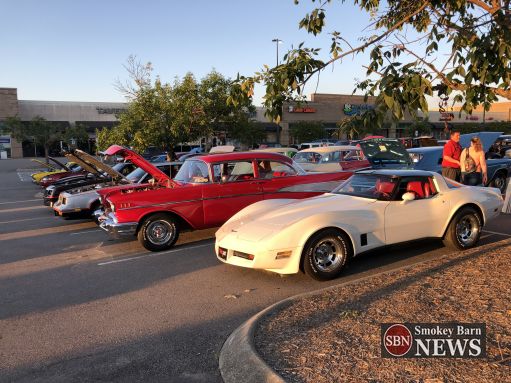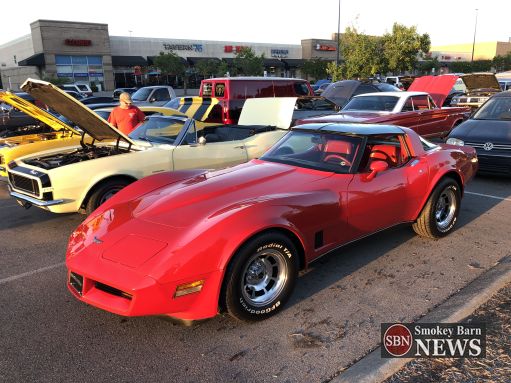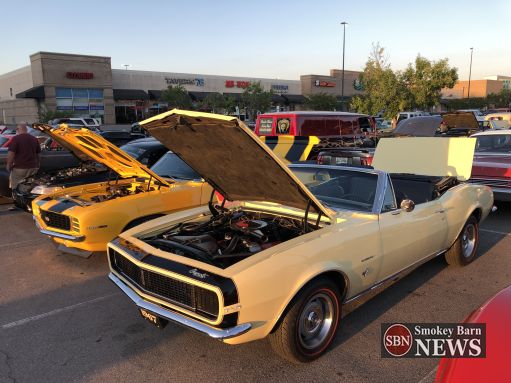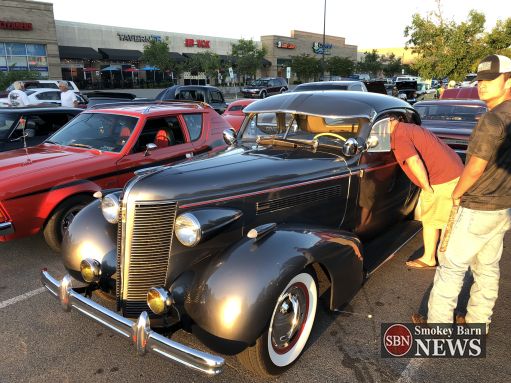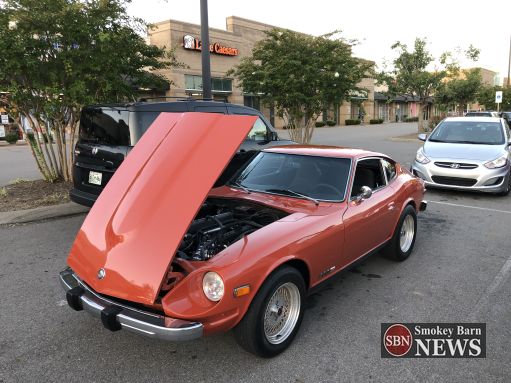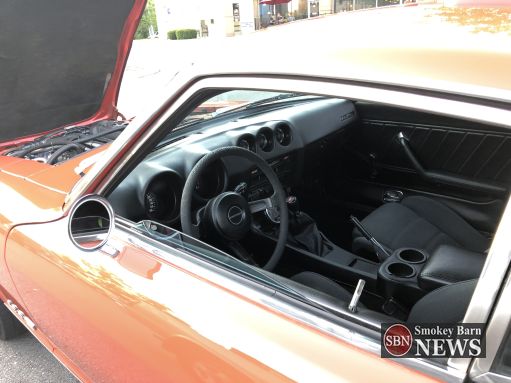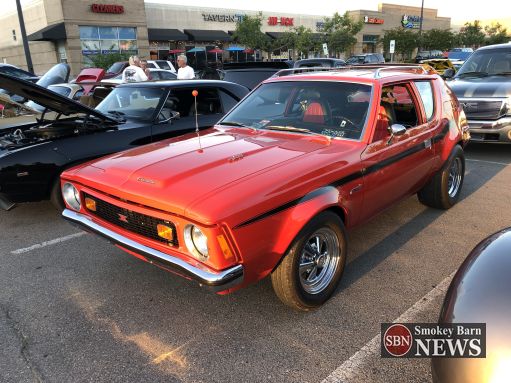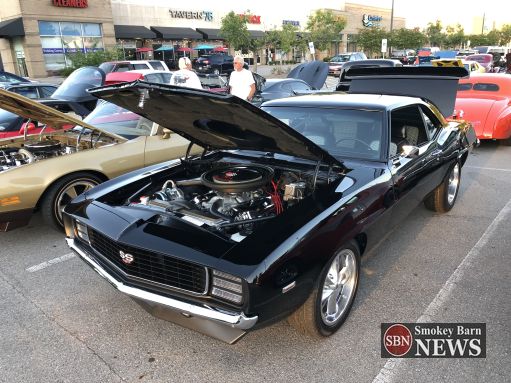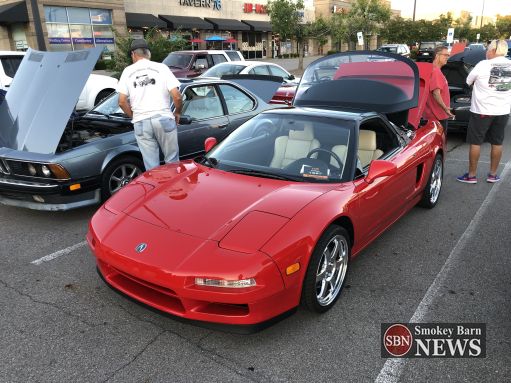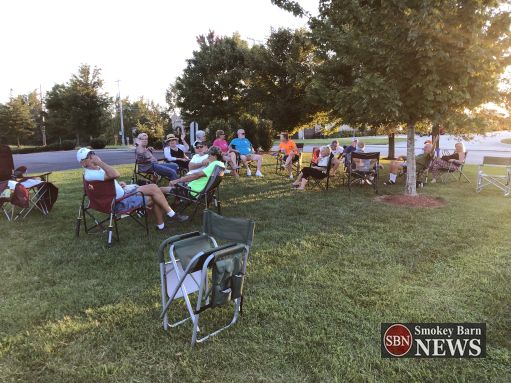 White House Cruisers did very well at Saturday's Car Show at Moss Wright Park in Goodlettsville, TN this weekend.
Several Cruisers took home awards along with the Cruisers winning the Club Participation Award with 21 cars.
One of the biggest and greatest run Car Shows in the Nashville area.
This year they had 227 Participants.
Do not forget the Monday Night Cruise-In now held at the Tavern 76 in White House, TN.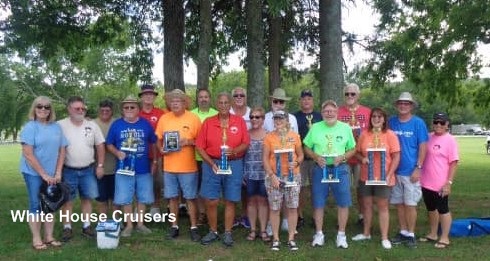 In Neighboring Goodlettsville News
SAVE THE DATE SEPT. 7…
Goodlettsville's annual Salty Dog festival is set for September 7th at Goodlettsville City Hall with food, crafts, art, car show, kiddie train, live music and a dog costume contest. A full day of fun for everyone!

The city of Goodlettsville Fire department – "Come out and meet Sparky"!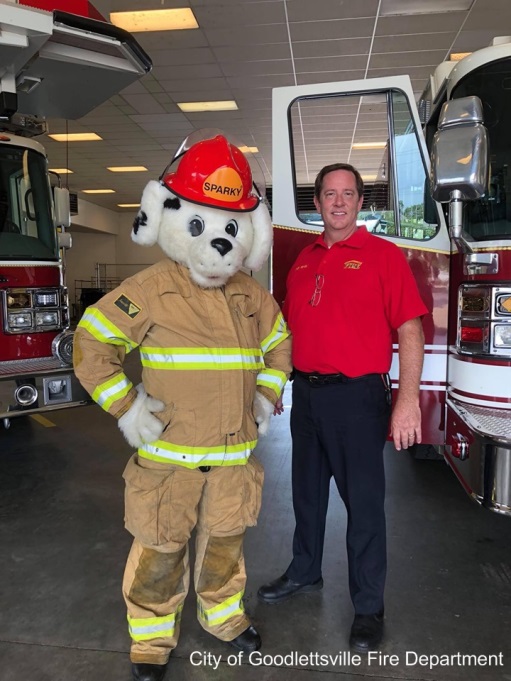 Also, SAVE THE DATE SEPTEMBER 19th…
Goodlettsville- Music At The Farmers Market, Mark your calendars!!! You don't want to miss this one! Kids activities too!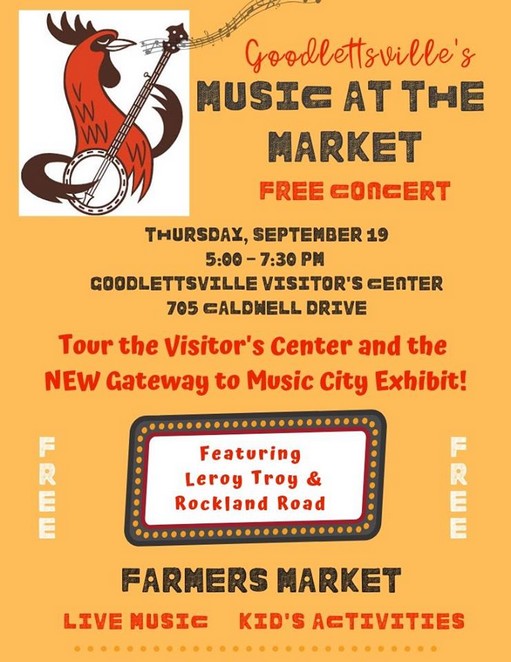 Here's a link to our last issue…
Smokey's People & Community News Across The County August 18, 2019

Smokey Barn News (Advertisement)
Smokey Barn News (Advertisement)


We bring you ALL the News in and surrounding Robertson County, Tennessee.