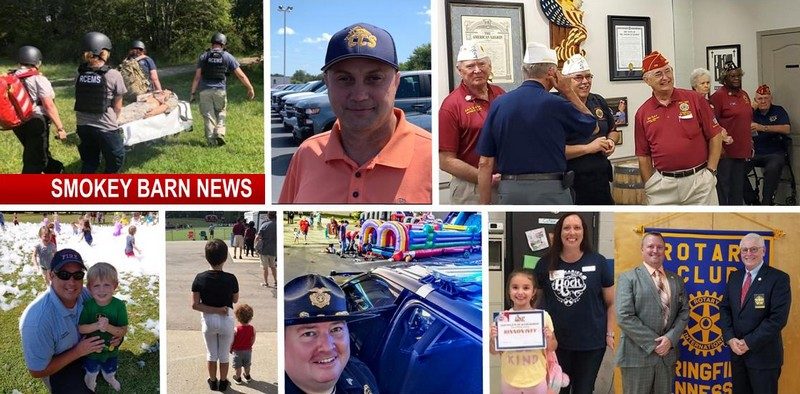 Smokey's People & Community News Across The County Sept. 9, 2019
ROBERTSON COUNTY TENNESSEE: (Smokey Barn News) – Welcome to Smokey's news in review. This week we have over 25 stories and events for you. It's a look back and forward covering news and events along with this week's top stories, some you'll only see on Smokey Barn News.
Don't be the only one around the watercooler this week that doesn't know what's going on. Smokey's People & Community News column comes out once a week with stories of people, events, charities and businesses that make Robertson County great!
Do you have a story you would like to submit? Smokey Barn News welcomes your community news and photos. Email your story ideas to our 24/7 news desk; [email protected]

In Robertson County News
Happy Grandparents Day Robertson County! September 8, 2019
(Grandma, Grandpa, Gamma, PaPa, Nana, PePop, GG, Me-ma, Mimi etc…) Send your wishes in comments below or share your fondest Grandparent moments AND Post a pic of your grandparents below.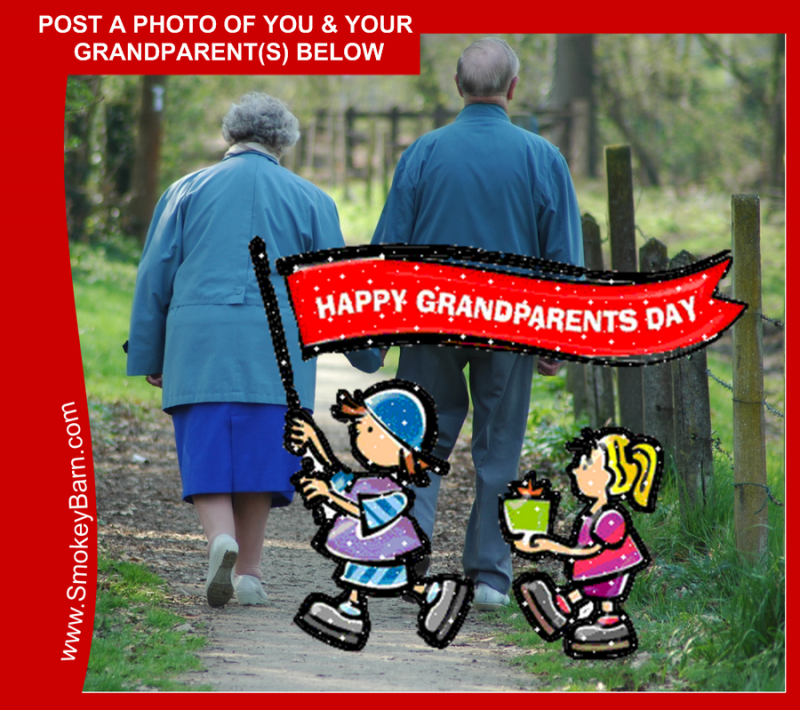 Robertson County Sheriff Michael Van Dyke had the privilege of introducing Gary Cordell, statewide SAVIN Coordinator for the Tennessee Sheriffs' Association at the Springfield Rotary Club Wednesday.
Gary Cordell discussed the program SAVIN which is an automated victim notification system that allows victims to receive notifications of inmate custody status in the County jail systems. Call 1-888-868-4631 or visit www.vinelink.com for more information.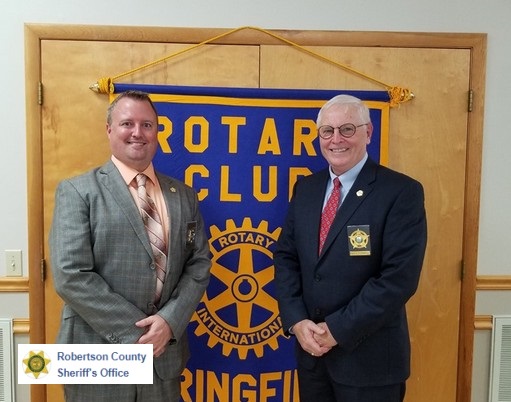 (Robertson County, TN) A message fromNorthCrest Medical Center, "September is National Cholesterol Education Month"
People with high cholesterol are twice as likely to have heart disease than people with lower cholesterol levels. Find out if you're a heart attack candidate, or at risk for heart disease, with a Heartview at NorthCrest. Learn more here #CholesterolEducationMonth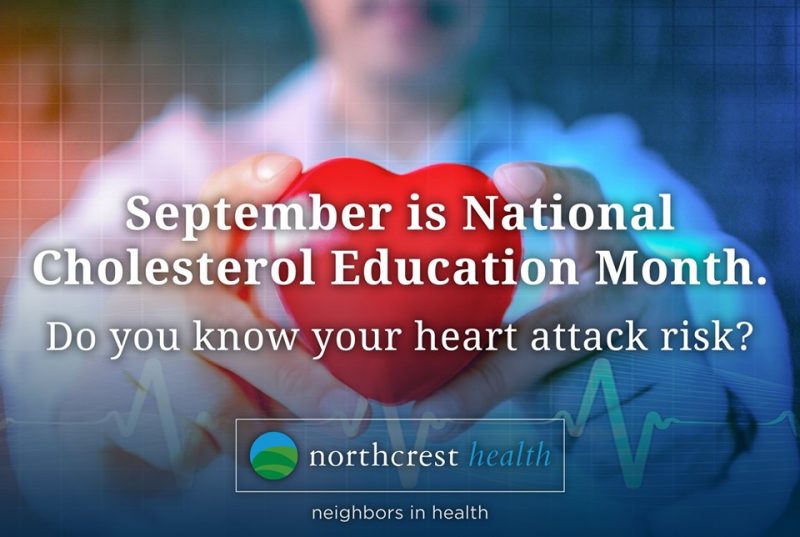 NorthCrest Foundation Mum Sale September 12 from  8 AM – 4 PM
Stop by the Grapevine Gift Shop and place your mum orders by Thursday, September 12th! NorthCrest Medical Center: 100 Northcrest Dr, Springfield, TN
Pick up will be on Thursday, September 19th!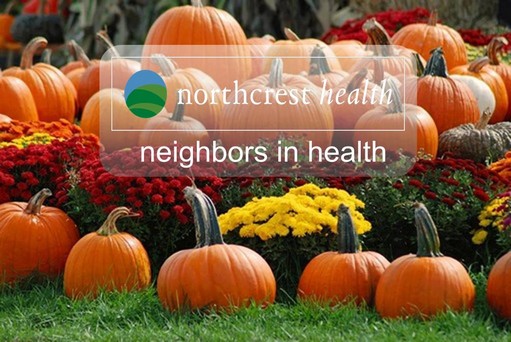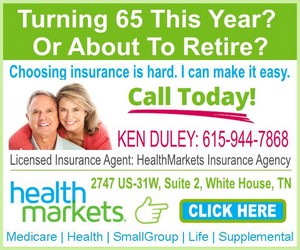 SAVE THE DATE…
The Robertson County UT Extension kick off for 2019-2020 4-H Clover Club school year.
Our first club meeting will be Monday September 23rd from 4:00 – 5:00 at the UT Extension office in downtown Springfield. This meeting will be open to all 4th-12th grade students (if you have a child interested in 4-H who is younger than 4th grade please contact Kathy Finley or Timmy Mann at the UT Extension Office 615-384-7936).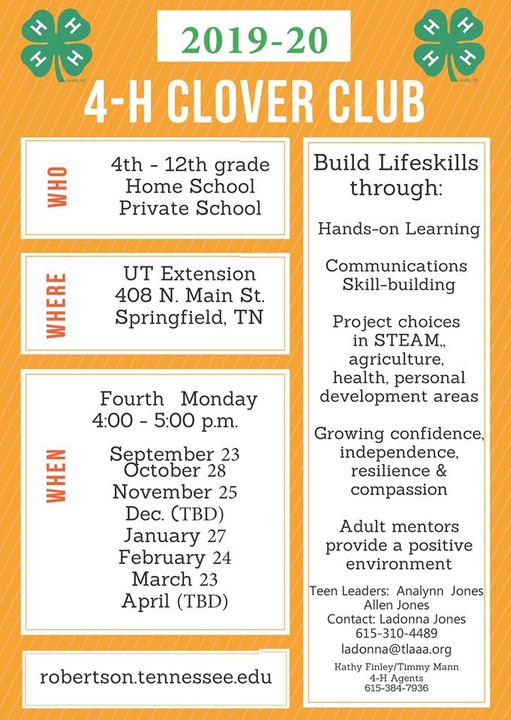 SAVE THE DATE…
Robertson County UT Extension Cloverbuds is a pre-4-H club opportunity, primarily non-competitive, and introduction to 4-H. Cloverbuds are limited to K-3rd grade youth.
Check out the flyer for more information and club dates for the year. First meeting is September 12 4 – 5 pm at the UT Extension Office in Springfield.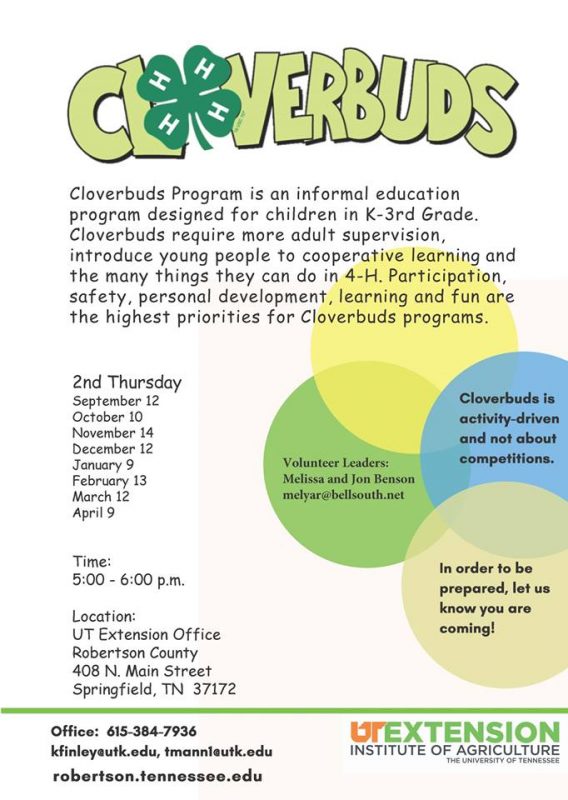 SAVE THE DATE…
Baby Shower for Robertson County new or expectant families – September 19
DATE: Thursday September 19, 2019
TIME: 5:00 PM – 7:00 PM
LOCATION: Robertson County Family YMCA
Contact Rachel Wright 615.384.4504
[email protected]
See Full Flyer in English
See Full Flyer in Spanish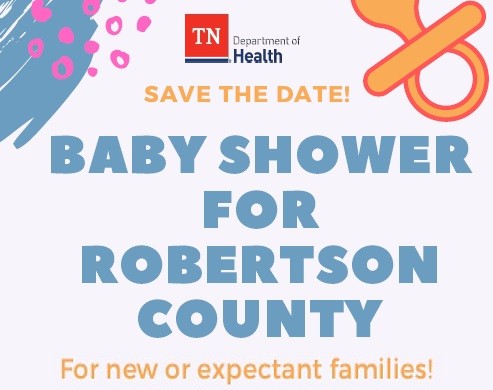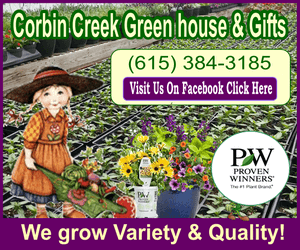 Robertson County Emergency Medical Services crews conducted Rescue Task Force Training with the US Army at the School of Combat Medicine on Ft. Campbell last week.
This training will prepare our crews to enter an active shooter incident, with law enforcement, and begin immediate treatment of any patients on the scene. It's been super hot and grueling training, but we need to be prepared for any situation we may encounter. Thank you to the military cadre at the Rascon School of Combat Medicine for the use of their facility and assistance with this training!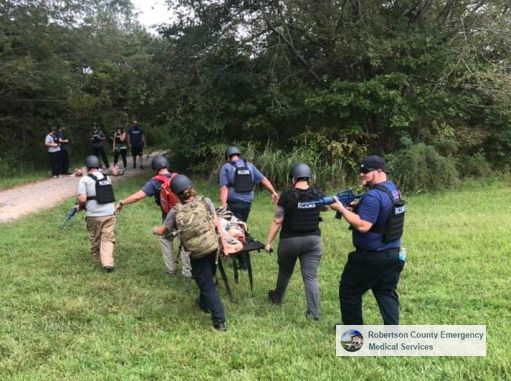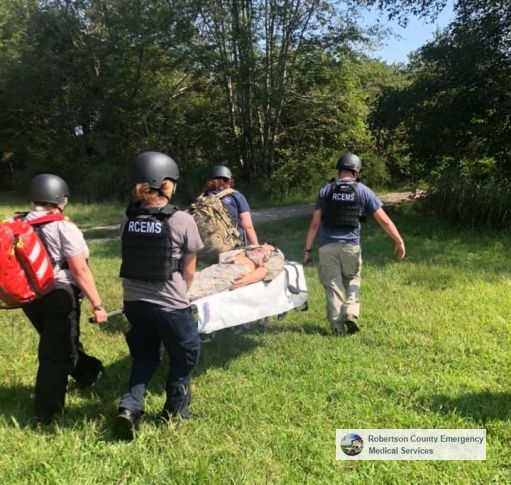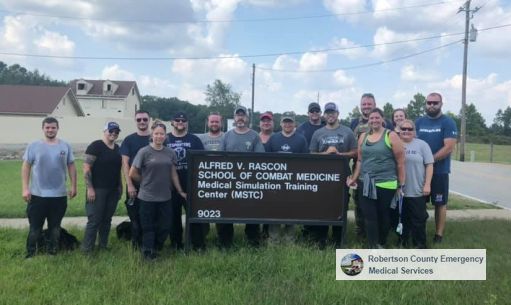 September 27: A message from the Robertson County Offers after Hours Passport Fair
The after Hours Passport fair is set for September 27 from 4:30 PM – 6:30 PM at 511 Brown St in Springfield. If you are looking to get your passport, but can't get to our office by closing time, this is your opportunity! Passports will be back in time for your Thanksgiving trip. For questions call 615-384-5895. Photos $10. Be sure you have a check or money order.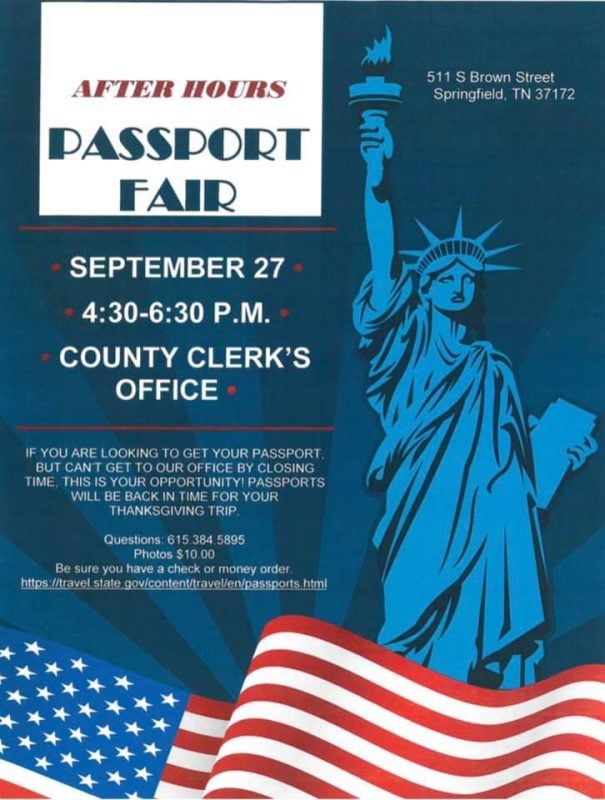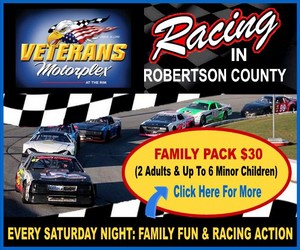 In Adams/Robertson Co. News
"It's time for everyone to have access to high-speed fiber internet service!" – CEMC Connect Meeting at Bell School in Adams, TN
Internet is the information highway that we need for learning, business and entertainment! For those of us living in rural areas, the availability is zero to poor because private service providers do not find it profitable to bring service to remote areas! As your TN State Rep, along with my legislative colleagues, I have worked so that public utilities can provide internet service to their customers! It is good to see Cumberland Connect will bring that internet service to Robertson County!
It is fitting that CEMC will be doing this! Back in 1938, they were the ones that provided safe, reliable and affordable electricity to its members in Robertson and surrounding counties! CEMC was formed for the specific purpose of providing electricity to our area! It was my honor, to be included in today's discussion at the 'Cumberland Connect Announcement'! It will take a few years to complete, with plans already in progress, and expected construction work to begin in February 2020 in the most needed areas of Orlinda and Adams first! The other areas will follow! Cumberland Connect, and I, will do our best to keep our Robertson County people up to date and informed on the progress!
– Sabi 'Doc' Kumar MD is State Representative, District 66 – Robertson County. Reach him at [email protected].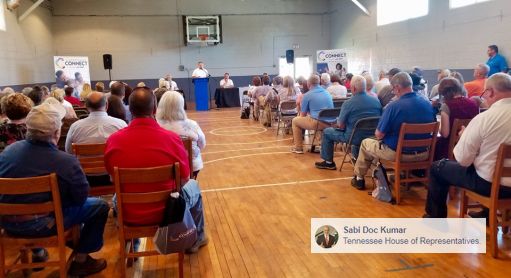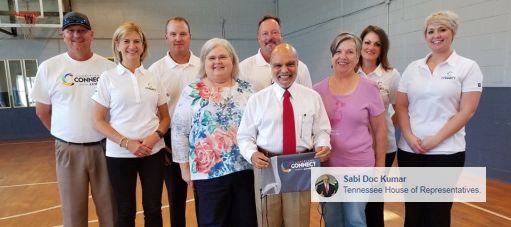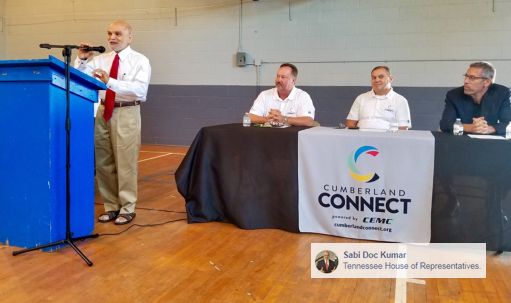 (Robertson County, TN) Cumberland Connect is bringing access to REAL High-Speed Fiber Internet, TV & Phone Services to ALL of our CEMC members!
NO data caps. NO teaser rates. NO throttling data. NO residential contracts. EVER. Just Fair Pricing & Amazing Service. Period. #GetCCFiber
Question: "When will Cumberland Connect services be available for sign up in my area?"
Answer: We are working as fast as we can to build out our fiber network throughout our entire service area! It's a huge project and we are working at records speeds with an aggressive Phase 1 schedule in the process of development.
Lots of details are still being determined at this time, such as when service will be available at specific addresses. Our Phase 1 construction start date is planned for November 2019 with a goal to sign up our first subscribers in February 2020!
If you'd like to sign up for project updates specific to your area, please sign up – just click here.
We promise it will be worth the wait!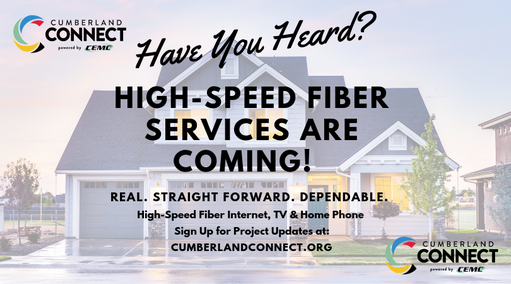 In Springfield News
City of Springfield, TN Announcement: SPLASH PAD UPDATE!
The splash pad will remain open until September 23rd. Post-Labor Day hours are: 10:00am-6:30pm every day.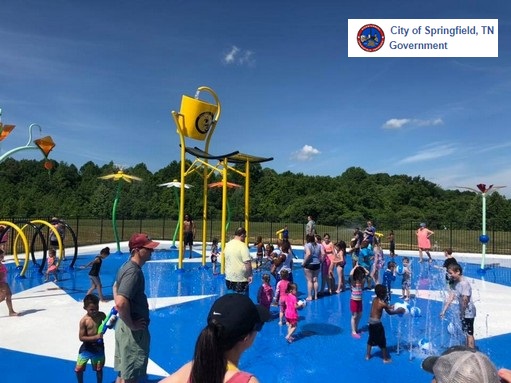 Smokey Barn News (Advertisement)

SAVE THE DATE…
Springfield's Copper VaultSeptember 21 Live 60s – 80s Music on September 21 
Come join us for lots of fun, great music, great food, and awesome people at 7:30 PM at the Copper Vault located at 118 6th Ave W, Springfield, TN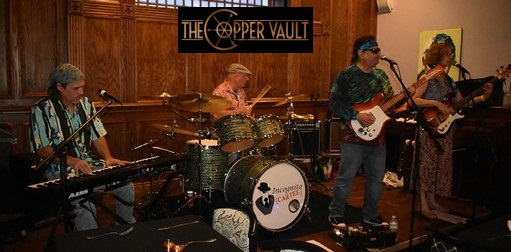 City of Springfield, TN Congratulates to Sam Andavazo for receiving the Excellence in Risk Management Award for 2019 from Public Entity Partners!
Sam is a 31-year veteran of the gas department and works diligently for safety and compliance in the department and citywide. The award is well-deserved!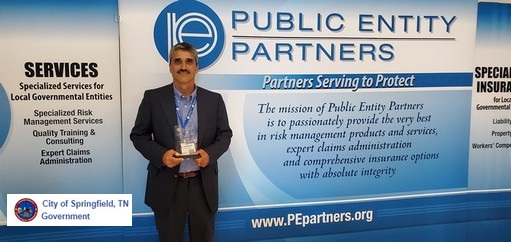 Springfield's Payne Chevrolet would like to give a warm welcome to their newest employee, Joe Mcpherson!
Joe is a longtime local, and he and his family currently reside near White House, TN where his boys attend CCS. He is an avid outdoorsman and enjoys experimenting with new recipes on the grill in his spare time. Joe has joined Payne's sales team so go on in and say hello when you get a chance or feel free to call him at (615) 384-5573. Just ask for the new guy, Joe…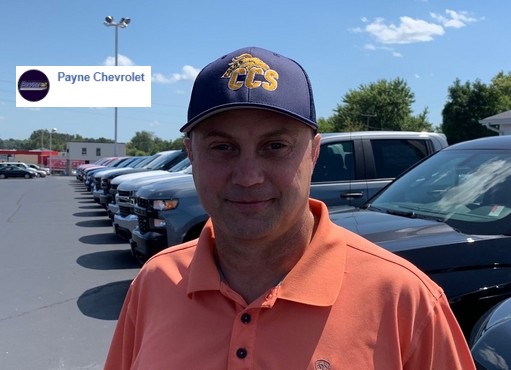 SAVE THE DATE…
October 13: Springfield's Depot To Host  "Fall Fiesta Dinner Party" for Bransford!
Join us for a Fall Fiesta Dinner Party on October 13th from 5-9 pm PM at the Depot Bar & Grill located at 1007 S Main St, Springfield, TN! MARK YOUR CALENDARS – this event sold out in less than three hours last time!
Depot is BACK and hosting another incredible fundraising dinner for Bransford Community Center! This time, we are TRIPLING the amount of tickets available to the public and having several food stations! For tickets click here.
Enjoy a delicious array of food, mix and mingle as you please both in the restaurant and on the patio, and have a wonderful time while helping us make Bransford Community Center a reality!
Tickets will be $75 per person and include all food stations, soft drinks and one margarita per ticket. A cash bar will also be available.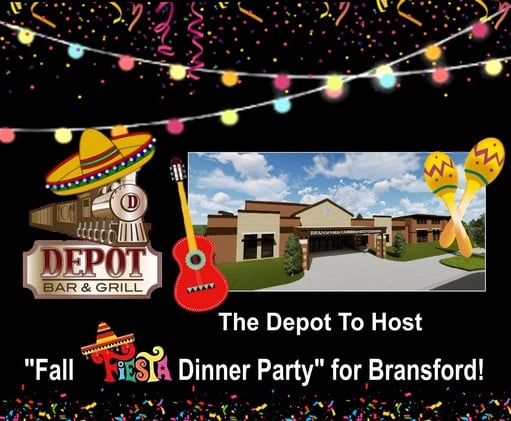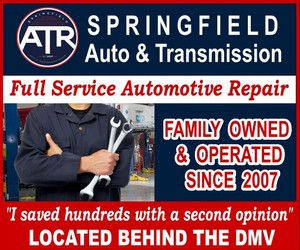 SAVE THE DATE…
(Springfield, TN) On September 22: First Annual Robertson/Montgomery county sickle cell support group awareness event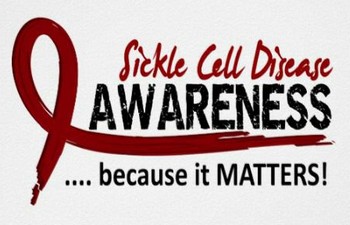 The Robertson/Montgomery county sickle cell support group Partnered along with Sickle cell Foundation of Tn is having its first annual awareness event.
The event is held from 3pm until 6pm. at 2518 Memorial Blvd, Springfield, TN (Holiday Inn Express) Please come to help support this event.
For questions or more info email: [email protected] or follow on Facebook – Robertson/Montgomery County Sickle Cell Support Group

Rashaud Singletary Pettis 1st Annual Community Day Set for Saturday, September 28, 2019 at 10 AM – 6 PM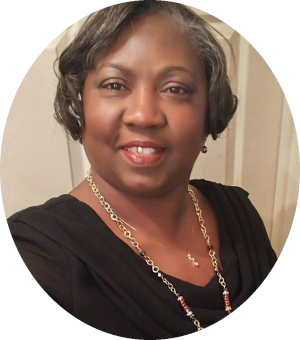 Bransford Community Center: 1519 John L Patterson St, Springfield, TN
Come join us for a day filled with clean fun, good fellowship, baby contest, delicious food, games, vendors, etc. at the Bransford Community Center: 1519 John L Patterson St, Springfield, TN.
All Proceeds go towards Rashaud Singletary Scholarship Foundation. Learn more about Rashaud.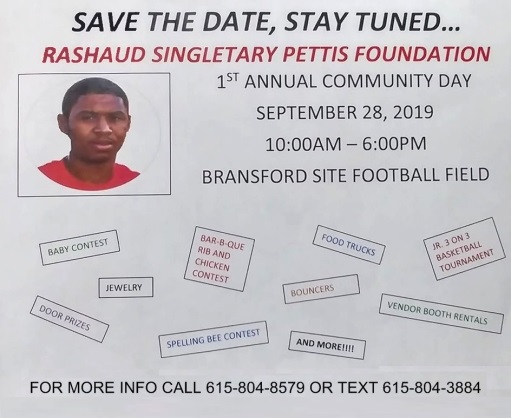 In Greenbrier News
Greenbrier High School Congratulates our September Students of the Month!
Freshmen:  Elainia Gordon, Dylan Richter
Sophomores: Kayla Doble, Eli Fudge
Juniors: Gabrianna Bass, Alex Hollingsworth
Seniors: Courtney Allison, Will Weaver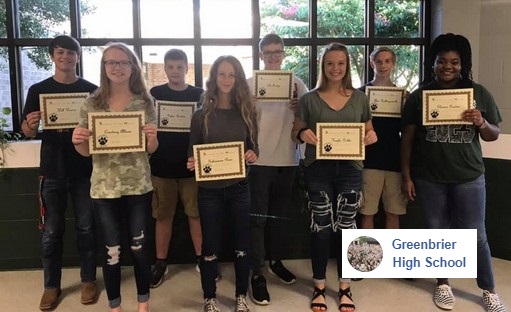 SAVE THE DATE…
September 21: 1st ANNUAL CAR SHOW – Hosted by Solid Rock Baptist Church of Greenbrier
Saturday, September 21, 2019 at 10 AM – 4 PM at Solid Rock Baptist Church of Greenbrier located at 2327 Old Greenbrier Pike, Greenbrier, TN
Our mission is to better engage the community while fundraising for our children and youth programs. This event is free for the public, and is children friendly! There will be several jump houses, with lots of fun children activities in our "Kid Fun Zone!", vendor booths, awesome food, and LOTS of incredible items to be raffled off!!! Best of all there is going to be tons of Cars, Trucks, Jeeps and Motorcycles to check out!!!!
If you're interested in placing your vehicle in the show: Register Here
Want a vendor booth?: Register Here
"Details for the Cars, Trucks, Jeeps and Motorcycles & Booths will be given in the Registration Links."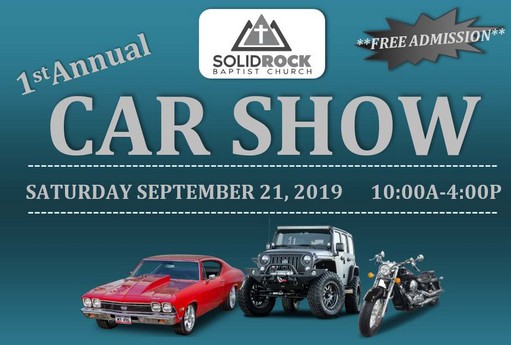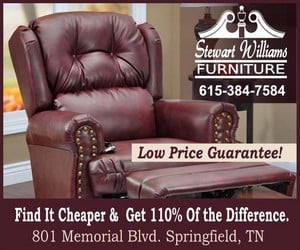 Head's Farm (Cedar Hill, TN) Builds Corn Maze To Benefit The #BraxtonStrong Foundation (Greenbrier, TN)
Heads Farm has teamed up the #BraxtonStrong Foundation which was created earlier this year for a local Greenbrier boy, Braxton, who was diagnosed with a type of brain tumor, Medulloblastoma & after a year & a half of fighting his fight he's the one who ultimately won. As an 8-year-old his passion was playing baseball anywhere & anytime he could. If he wasn't physically playing he was playing it on a game or talking about it.
Part of the proceeds from this event that are received will go to help raise awareness for other children in need as Braxton was always wanting to help & give to others.
#BraxtonStrong bracelets, decals, baseball tees & t-shirts are for sale at Heads Farm located at 3422 Kinneys Rd Cedar Hill, Tennessee. (615) 573-2401
More details to follow about the event with the dates, times, admission, activities & such at a later date so be on the lookout for all the fun things that will be happening in Mid September thru the month of October here at the farm. Donations to #BraxtonStrong can be made at this  link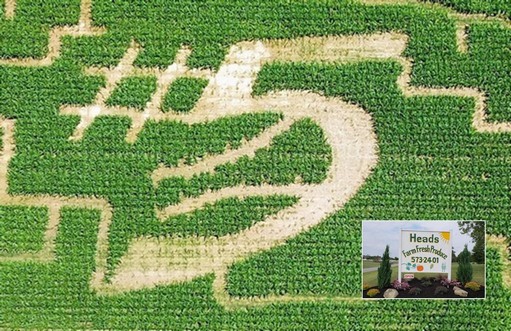 National Commander James W. Oxford visits us folks at Greenbrier, TN American Legion Auxiliary Post 45
Our next monthly meeting will be on September 10, 2019. Door open at 6:00 pm and the meeting will start at 6:30pm. This will be a very informative and fun meeting as we plan out our events through next year!
If you are thinking of joining the auxiliary or just want to know more about what we do, please swing by! We would love to meet you!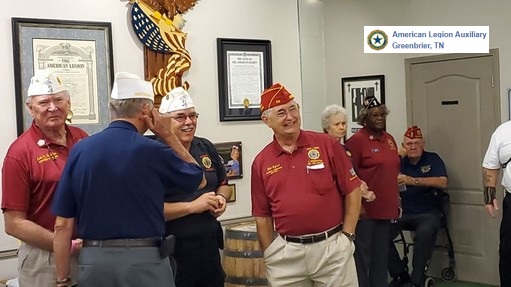 SAVE THE DATE…
September 21: Fall Carnival Ebenezer Baptist Church
Saturday, September 21 from 2-4PM. Carnival games, tattoos, balloons, Nachos and lots of fun!
Ebenezer Baptist Church: 6028 Ebenezer Road, Greenbrier, TN. For more info call (615) 643-0637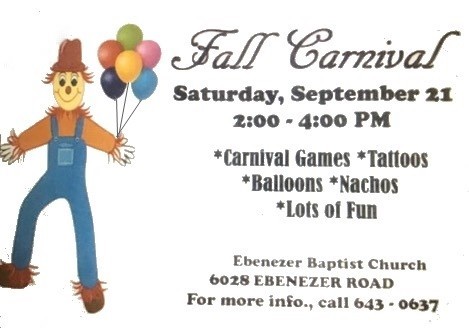 SEPTEMBER BOOK SALE
Greenbrier Historical Society Museum & Library host its annual "September Book Sale" to benefit the library and museum.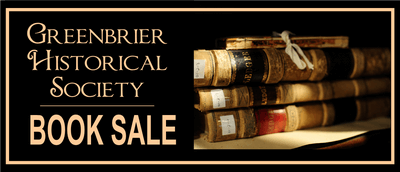 There are 4 rooms packed full of hardbacks and paperbacks including:
Fiction (westerns, mystery/suspense, action/adventure, Star Wars, Star Trek, romance and "chick lit"), and Non-Fiction such as history, biography, health and wellness, religion, cookbooks, house & garden, children's books, lots more.
The Book Sale runs from Sept. 4 through Sept 28 during open hours on Wed/Thurs/Friday 10 AM to 4 PM and Sat. 10 AM to 1 PM. "Autumn in the Brier" happens on Sept 14 with craft booths, Bake Sale, Silent Auction, plate lunches, sandwiches and fun.
Located on W. College Street across from City Hall. The museum phone number is 615-643-8461.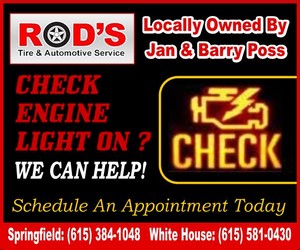 October 20: Free Community Event: Trunk-or-Treat/ Chili & Hot Dog Dinner – Hosted by Solid Rock Baptist Church of Greenbrier
Sunday, October 20, 2019 at 5 PM – 8 PM at the Solid Rock Baptist Church of Greenbrier located at 2327 Old Greenbrier Pike, Greenbrier, TN
Trunk-or-Treat is a FREE & Fun Family Event. We will be serving a Chili & Hot Dog Dinner from 5-7PM and the kids will be able to Trick-or-Treat from car trunks in our parking lot as well as games set up in our Sanctuary from 5-8PM.
This is a great event for your WHOLE Family as we don't charge for anything. We'd love to have you join us!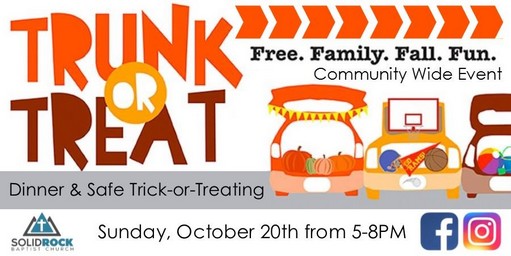 In Cross Plains News
Visit Cross Plains TN – Photo of the Week!
When big brother stands for the National Anthem then little brother stands too. (Maybe not the whole thing)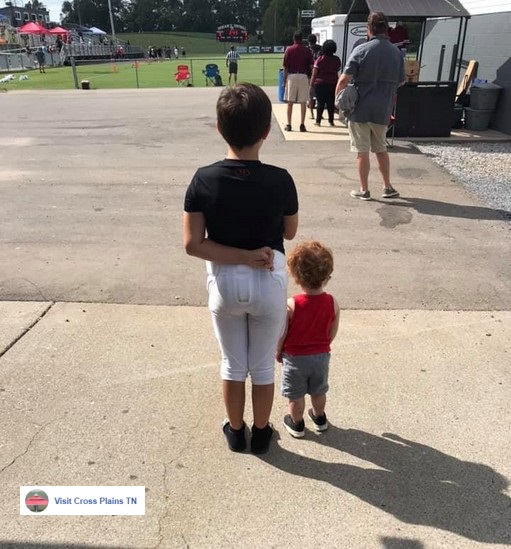 In Millersville News
Millersville Elementary School Congratulates Rinnon! She is the Millersville Public Library's Battle of the Books winner.
Rinnon was recognized by Melissa Clark, the manager of the Millersville Public Library, during our Mustang Morning Meeting this past week.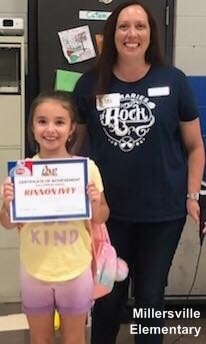 (Millersville, TN) Meowing Drain Pipe Triggers Feline Rescue
The Millersville Fire Department was dispatched to a home to assist the police department this morning for a meowing drain pipe.
A Millersville officer was first on the scene with a can of tactical tuna. The officer could hear the feline but it was tucked up inside the home's facade and out of sight.
Further investigation revealed that the meowing was coming from the home's soffit. Read More – Click Here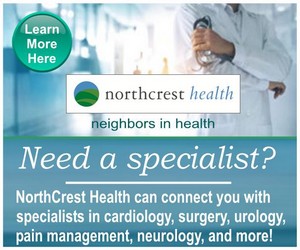 In White House News
(White House,TN) Robert F. Woodall Elementary Selected for General Youth Literacy Grant!
We are excited to announce Woodall was selected to be a recipient of the Dollar General Youth Literacy Grant! We will use these funds to increase student achievement and accessibility to the myON reading program. #WeAreRCSTN Dollar General.


City of White House Fire Dept. HOW ABOUT THIS WEATHER…
Saturday our C shift crew took advantage and did some "precision" ladder placement training. The object of the exercise is to bring the cone on the ladder down right on top of the various cones setup on our training tower. Nice job guys!

Drug Take-Back Day by City of White House, TN- Police Department on October 26
On Saturday, October 26, from 10 a.m. to 2 p.m. the White House Police Department and the U.S. Drug Enforcement Administration will give the public its 18th opportunity in nine years to prevent pill abuse and theft by ridding their homes of potentially dangerous expired, unused, and unwanted prescription drugs. Bring your pills for disposal to White House Kroger at 510 TN-76 E, White House, TN 37188. The service is free and anonymous, no questions asked.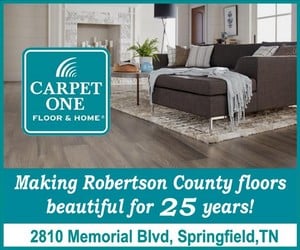 In Coopertown News
Coopertown Police Department Participates in Lowe's First Annual Family day
We were honored to be a part of Lowe's First Annual Family day Saturday, September 7th. #CommunityStrong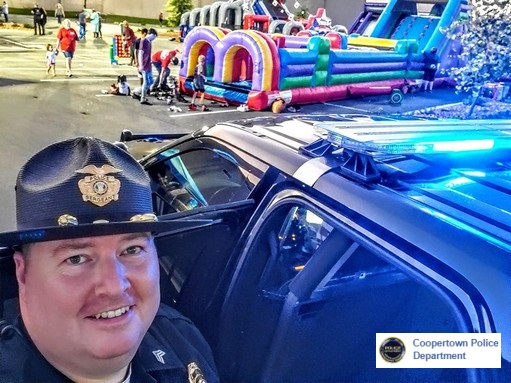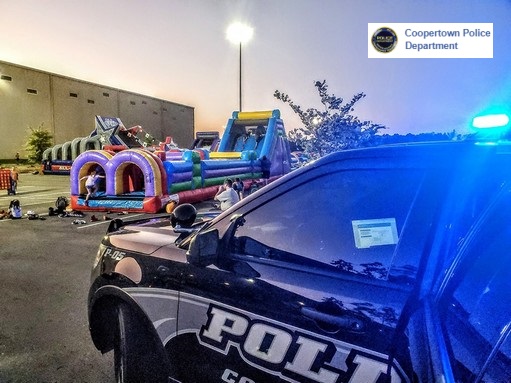 In Portland News
Portland TN Fire Department B-Shift Station 2, wearing purple in support of the Panthers.
We're thankful our Chief lets us wear purple on Fridays to support the team. Go Panthers!!!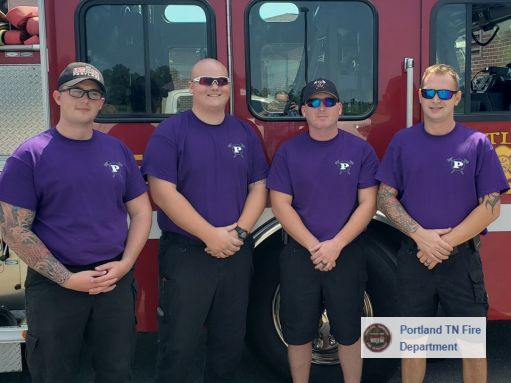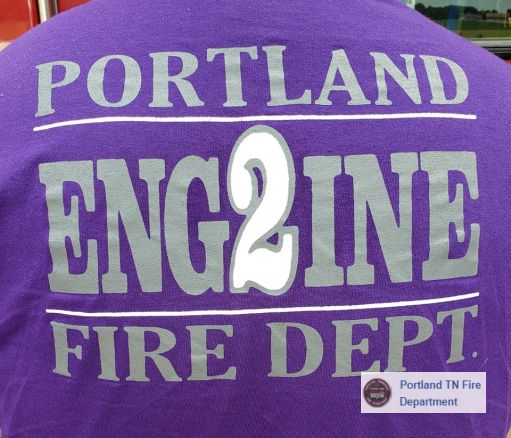 Smokey Barn News (Advertisement)

SAVE THE DATE…
September 21: Portland, TN Parks & Recreation – Trash and Treasure Sale Saturday, September 21, 2019 at 7 AM – 12 PM
The Portland Parks Dept. will sponsor their fall Trash and Treasure sale on Saturday, September 21, 2019, from 7am-12 noon at Richland Park located at 321 America's Way. The cost is $20 a parking space and you can sell anything you like as long as it is legal. For more information, contact the park office at 615-325-6464 or visit our website at www.cityofportlandtn.gov.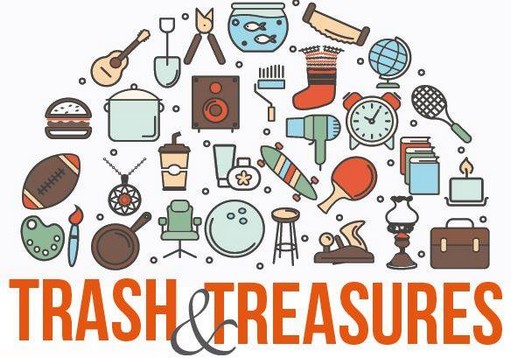 Portland TN Fire Department – A-Shift went to First Baptist Church Thursday for Weekday Early Education to make some bubbles for the Preschoolers.
The kids enjoyed it and so did our firefighters.
"WEE kids had a fabulous time during their Foam Party! Thank you to Portland TN Fire Department for creating the foam! #FBCPortland #ReadySetGo #PortlandTN #FoamParty #PortlandTNFireDepartment #ThankYou", First Baptist Church of Portland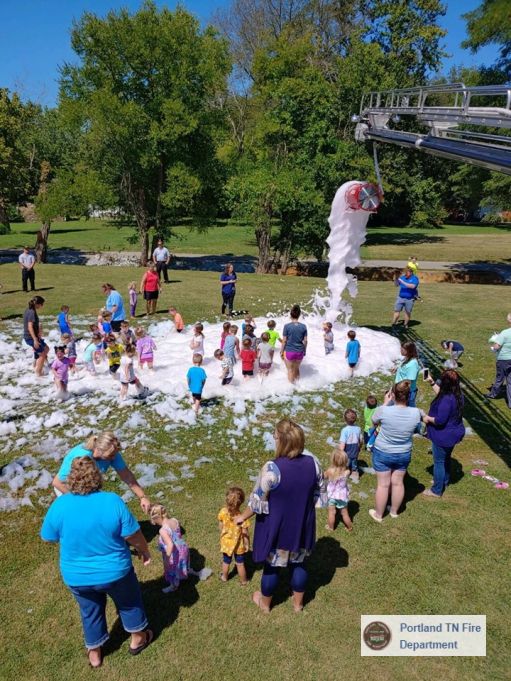 In Neighboring Clarksville News
Seven New Clarksville Police Cadets Take Oath of Office
Mayor Joe Pitts administered the oath of office to seven new Clarksville Police Department cadets September 3rd at the City Council Chambers. The new officers will be trained in-house at the Police Department until they begin the Tennessee Law Enforcement Training Academy on September 29, 2019 and graduate December 20, 2019. The Clarksville Police Department has an extremely competitive hiring process to become a Clarksville Police Officer and each new cadet should be congratulated and proud of their achievement.
(L to R)
Chief Ansley, John Riley, Matthew Harrington, Tanner Cernick, Jorge Castillo, Matthew Cassford, Breighanna Dilsaver, Armando Ferreira, Mayor Pitts.
Photos by Jim Knoll-CPD

Here's a link to our last issue…
Smokey's People & Community News Across The County September 3, 2019

Smokey Barn News (Advertisement)
Smokey Barn News (Advertisement)

We bring you ALL the News in and surrounding Robertson County, Tennessee.