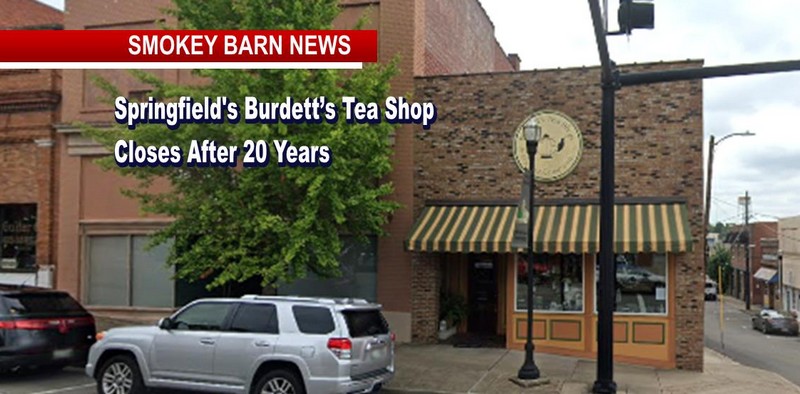 Springfield's Burdett's Tea Shop Closes After 20 Years
SPRINGFIELD TENNESSEE: (Smokey Barn News) – After a 20-year run, Burdett's Tea Shop & Trading Company in downtown Springfield has closed.
It's an end of an era for an eatery that drew in celebrities like Dolly Parton. FULL STORY Burdett's last day of operation was Saturday, May 22.
A note from the owner Sandy Ramsey.
"After 20 incredible years, we have decided that it is time to close the tea shop. We wish to thank everyone for their sustaining support over the years and hope that you will carry wonderful memories with you of the times spent with us at the tea shop.
"We will be having a 'Farewell Sale' starting Tuesday, June 1 from 10 AM-2 PM. The sale will continue each day until we have cleared out the shop. Any current retail items will be 50% off the original price. Chairs, tables, store/office furniture and fixtures will be priced as marked. Any remaining bags of Blue Roses Tea will be 20% off.
"For the sale, we will require masks inside the shop and we will limit the number of people who may shop at one time. I know many of you have attended our Warehouse Sales on Shop Small Saturday and recall how crowded and hectic it can get. We will make every effort to prevent extreme crowding due to the continued presence of Covid.
"Again, we thank each of you for your unwavering support and love over the years. Each day, each week, each year, we have heard that love expressed in so many ways. 'How are you today?' 'Broccoli Salad and 'a Frozen' are my favorite sides on the Jumble Plate.' 'That is the best scone I have ever eaten!' 'Where did Dolly Parton sit?' "Could we have that little table by the window?' 'How's your mama feeling?' 'Could I get a pot of Russian Caravan, please?' 'That piece of Hummingbird Cake is huge—I'm gonna need a TO GO box!' 'Thank you and come back!' All those words-and more will echo throughout this building for years to come and we will recall with love the ones who said them and the ones who heard them."
More on Burdett's history in Springfield.
Featured In "Tea Time" Magazine
Established in 2001, Burdett's Tea Shop & Trading Company celebrated its twentieth anniversary this year. The shop is located just off the courthouse square in
downtown Springfield, Tennessee in a building that was built in 1912. To offer a historical reference point, that's the same year the Titanic sailed into history.
Originally the building was a general store and later, McCord and Harris Drug Store.
Forward in time to the year 2000, Sam and Sandy Ramsey find the old building and fall in love with it. The goal was to modernize the building without losing any of its original charm and beauty. It was a lot of work, time, and elbow grease but it paid off. The popular eatery drew diners in from near and far, all coming to enjoy great food, tea, and seasonal whimsies in an atmosphere that made you feel like time itself had stopped at the height of elegant dining.
Burdett's Tea Shop (Burdett is Sandy's maiden name) was one of the first to invest in Springfield's historic downtown square and paved the way for other businesses.
Specialties of Burdett's were homemade scones, quiche, and delectable desserts that rivaled those found in some of the world's top kitchens. According to founder Sandy Ramsey, chicken salads were a favorite as well as Burdett's signature sandwiches and freshly made soups but the star of the show is the "scone of the day" made fresh daily from scratch in Burdett's kitchen.
Over the years, Burdett's has been featured in the Tennessee Home and Farm magazine, Travel Tennessee and PBS's Tennessee Crossroads and voted 2010 "Best Tea Room" by the readers of The Busy Bee Trader (a shopping and destination guide that covers Tennessee, Kentucky and Alabama). Burdett's Orange Cream Scone Recipe and a feature about the shop were included in the Scones and Tea book published by Tea Time Magazine.
Back in 2015, Burdett's captured the eye of Tea Time Magazine editor Lorna Reeves, pictured above. In a story released in March of 2016, Tea Time Magazine featured Burdett's to its nationwide readers.  Tea Time Magazine sits under Hoffman Media which also publishes Southern Lady, Victoria and Paula Dean.
Tea Time Photographer, John O'Hagan was at Burdett's taking photos for the write-up back in 2015. O'Hagan stepped aside to talk with Smokey Barn News.  We talked about Burdett's and
Robertson County.
"Burdett's has a great reputation with people who know tea and travel and take tea in. Burdett's is also the center of the square and kind of an anchor in the town."
"We're very excited to have him here." Burdett's owner, Sandy Ramsey told Smokey Barn News back in 2015. "We've been hoping to get an article like this for a long time. We're going to be featured in a national magazine and we are very excited."
–"You know, 20 years seems rather perfect for the tea shop. It has been an absolute pleasure. As they say, "Thanks for the memories!" Sandy Ramsey Owner Burdett's Tea Shop & Trading Company, LLC
Smokey Barn News pulled some pictures of Burdett's from our archives. Be sure to share your favorite memory at Burdett's in comments on Smokey's FB.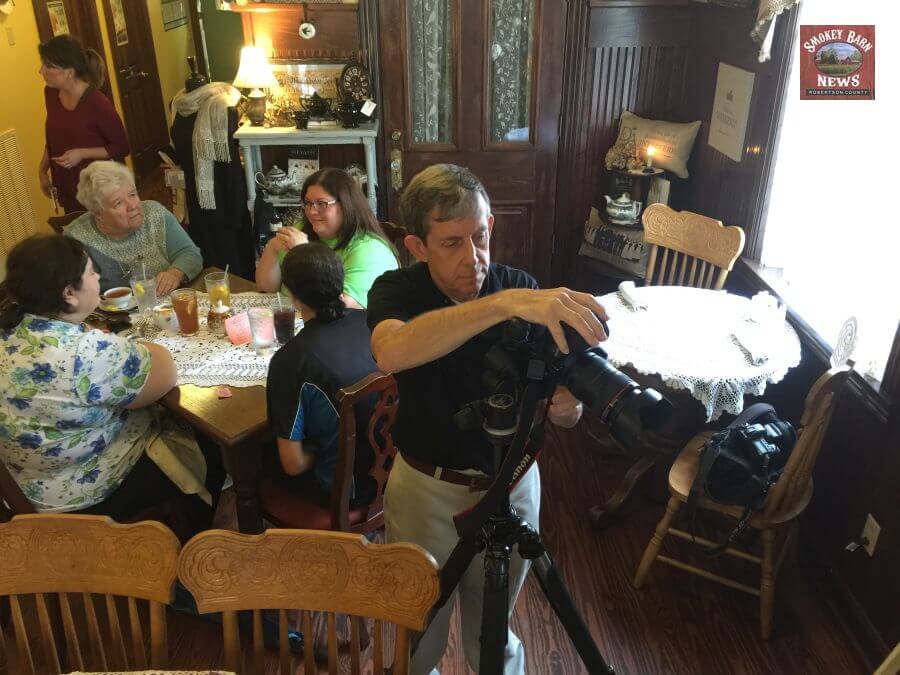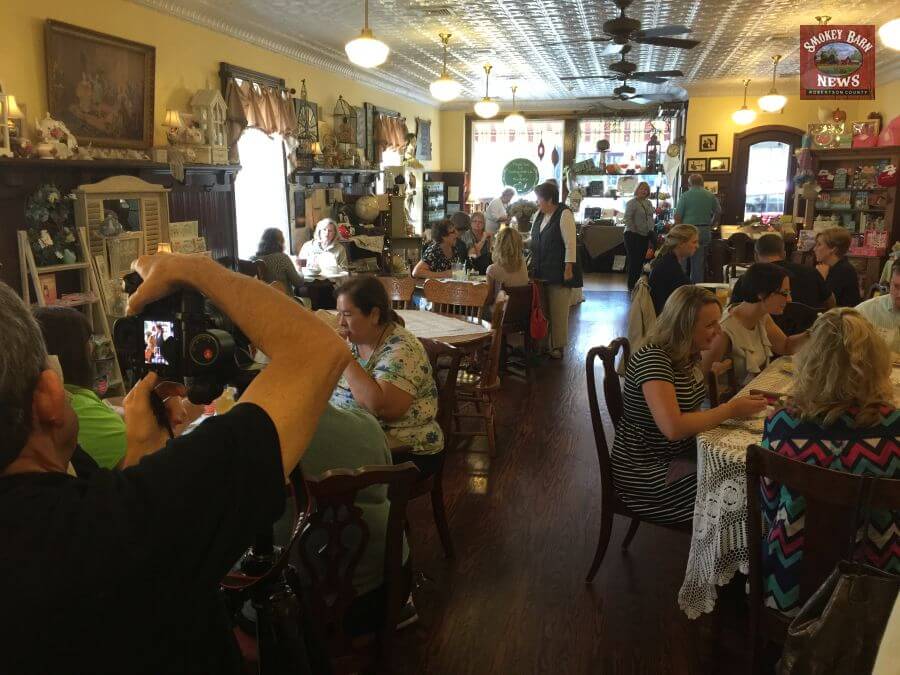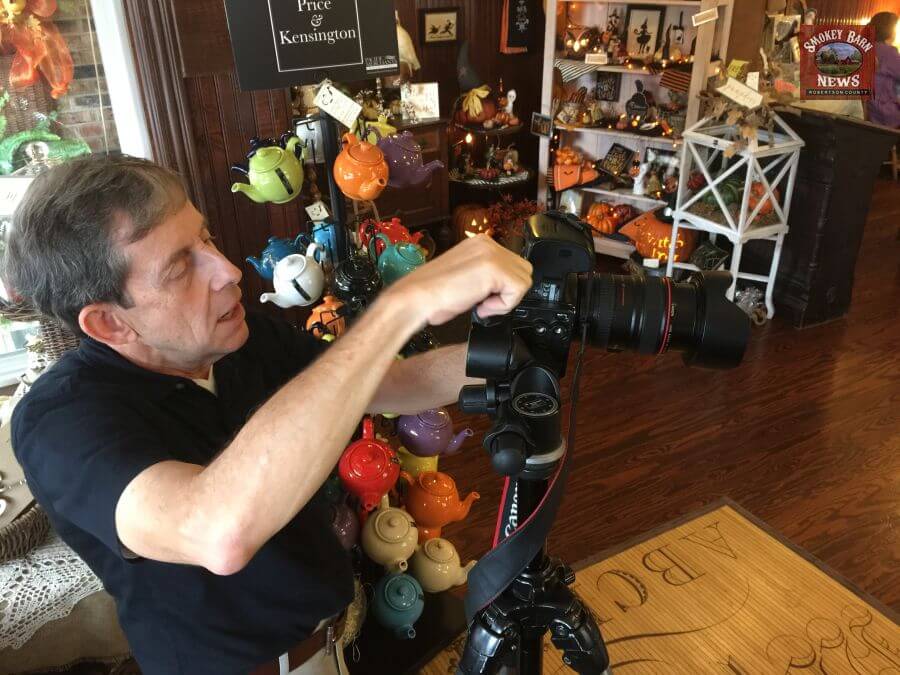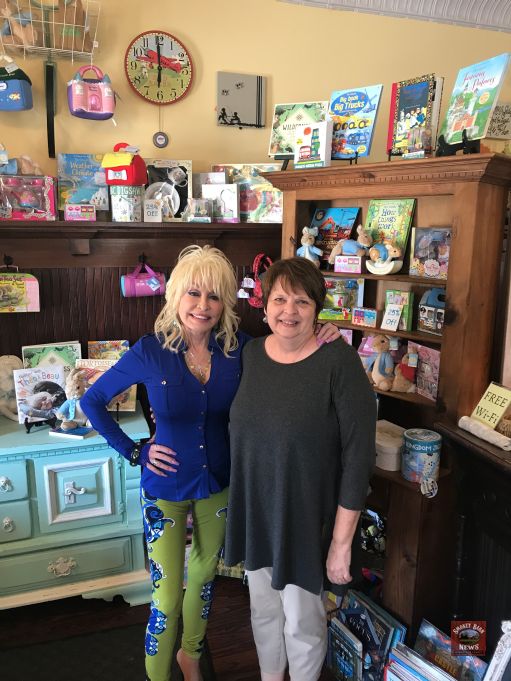 Mobile: To See The Latest Stories or to share this article, scroll below