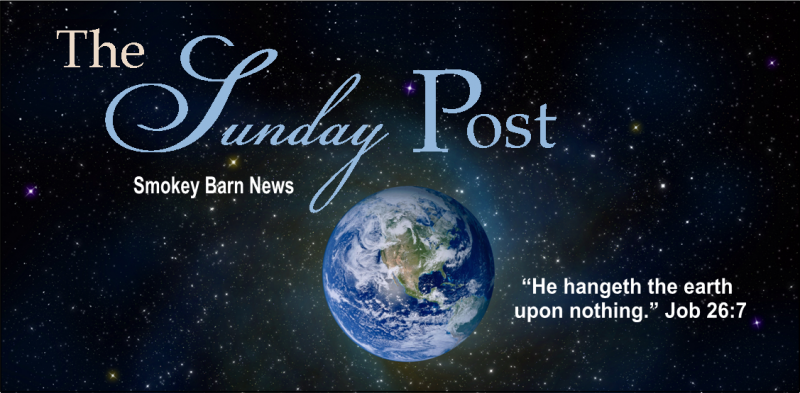 The Sunday Post 5/30/2021
Articles/Illustrations of Faith, Quotes, poetry, and devotions…
"The Sunday Post"  is a non-denominational column comprised of articles of Faith, poetry, and devotions…

No Hope or Blessed Hope?
ccording to the world, hope is nothing more than mere wishful thinking or a fleeting desire. On the other hand, the Bible always uses the word to describe a well-founded and well-grounded expectation for the future. It speaks of complete confidence in one's future in this life and in the one to come, that God will keep His promises. It speaks of unshakable faith in one's future and an eternal home in Heaven.
Today we often use the word "hope" in a very careless sort of way. We say we hope it doesn't rain or we hope we have a snowy winter. But the Bible never uses the word hope in such a way.
Psalm 31:24 Be of good courage, and he shall strengthen your heart, all ye that hope in the Lord.
Psalm 71:5 For thou art my hope, O Lord God: thou art my trust from my youth.
1 Cor. 13:13 And now abideth faith, hope, charity, these three; but the greatest of these is charity.
The doctor lays his finger upon the sick man's pulse and looks at the family and says, "No hope." Now, these are very dark words in the context in which I have used them, but there is even a darker sense in which God uses the phrase, No Hope, to describe the condition or the lost.
The men here in Ephesians 2 are Gentiles coming neither under God's program for Israel, the circumcision, or the church being without Christ, (the uncircumcision)
Eph 2:11-12 Wherefore remember, that ye being in time past Gentiles in the flesh, who are called uncircumcision by that which is called the Circumcision in the flesh made by hands; That at that time ye were without Christ, being aliens from the commonwealth of Israel, and strangers from the covenants of promise, having no hope, and without God in the world
Now we know that faith cometh by hearing and hearing by the Word of God. The greatest gift of God to man, second only to His only begotten Son, is the Bible. Without it we can never be saved for it alone reveals the plan of salvation. Without the Bible, our faith and hope can never grow nor prosper. Today we are living in a very dark time spoken of by the prophet Amos.
Amos 8:11 Behold, the days come, saith the Lord GOD, that I will send a famine in the land, not a famine of bread, nor a thirst for water, but of hearing the words of the LORD:
No greater curse can come upon men than for God to take away His true words. We are living in a time in which the truth of God has been made over into a lie.
Romans 1:25 Who changed the truth of God into a lie, and worshiped and served the creature more than the Creator, who is blessed forever. Amen.
Pastor Brown Sims- I urge you to carefully read the first chapter of the Epistle to the Romans today and read it thoughtfully and carefully and make your own judgment about the condition the world you see around you. It is the men and women spoken of in Romans 1 that are without hope in the world, but it does not have to be.
In the face of the hopelessness that grips our world, there is one group of people that possess genuine hope. The believer has hope!
Salvation, full and free, is available to all. The greater the sin the greater the grace and mercy extended by the Lord Jesus. This brings me to the last and the greatest hope of all, the return of Jesus to this very earth as He said He would return in clouds of great glory.
Acts 1:10-11 And while they looked steadfastly toward heaven as he went up, behold, two men stood by them in white apparel; which also said, Ye men of Galilee, why stand ye gazing up into heaven? this same Jesus, which is taken up from you into heaven, shall so come in like manner as ye have seen him go into heaven.
He is coming soon and that is the greatest expectation for the future a man or woman can have. The return of Jesus is called by Titus the blessed hope.
Titus 2:11-13 For the grace of God that bringeth salvation hath appeared to all men, teaching us that, denying ungodliness and worldly lusts, we should live soberly, righteously, and godly, in this present world; looking for that blessed hope, and the glorious appearing of the great God and our Saviour Jesus Christ;
What is your condition today? Is it one of no hope or blessed hope? When the Titanic went down in 1912 there were only two lists posted in the Cunard shipping line office: lost and saved. That list is irreversible. The souls of those who lost their lives on the Titanic are eternally locked onto one list or the other. But what about you, you are different in that even though you may be on the lost list, as long as you live, you can get moved to the saved list. Today if you hear the voice of the Holy Spirit calling you, harden not your heart, but come to him seeking forgiveness and repentance before it is everlastingly too late.
Hebrews 3:15 While it is said, Today if ye will hear his voice, harden not your hearts, as in the provocation.
– Pastor Brown Sims

In every language in the world two words are always the same: Amen and Hallelujah. The Chinese, Russians, Swedes, Japanese, everybody on earth pronounces these two words the same.




Words Of Wisdom…
We are making preparations for a place we are leaving and no preparations for a place we are going.
If there is no fear in judgement, there is no joy in deliverance.
No one who dodges the cross will ever wear the crown.
We can't become what we need to be, "if" we remain who we are.
F.A.T. Christians = faithful, Available, teachable
Where you sit in Heaven depends on where you stand down here.
Nothing is successful that ends up in Hell.
Backsliding: is not so much where you are going as when you left, Not so much doing what you ought NOT to do…. BUT NOT DOING what you should be doing.
Human efforts will never produce fruits of the spirit, only the spirit produces fruit
Don't forget in the darkness what you have learned in the light. God remains the same, even in the dark.


A lil' Bible Trivia……
The answer may be found at the end of this post.


More Than Words…
Hebrews 4:12 – For the word of God is quick, and powerful, and sharper than any two edged sword, piercing even to the dividing asunder of soul and spirit, and of the joints and marrow, and is a discerner of the thoughts and intents of the heart.
Many years ago in a Moscow theater, matinee idol Alexander Rostovzev was converted while playing the role of Jesus in a sacrilegious play entitled Christ in a Tuxedo. He was supposed to read two verses from the Sermon on the Mount, remove his gown, and cry out, "Give me my tuxedo and top hat!" But as he read the words, "Blessed are the poor in spirit, for theirs is the kingdom of heaven. Blessed are they that mourn, for they shall be comforted," he began to tremble. Instead of following the script, he kept reading from Matthew 5, ignoring the coughs, calls, and foot-stamping of his fellow actors. Finally, recalling a verse he had learned in his childhood in a Russian Orthodox church, he cried, "Lord, remember me when Thou comest into Thy kingdom!" (Luke 23:42). Before the curtain could be lowered, Rostovzev had trusted Jesus Christ as his personal Savior.
– J.K. Johnston, Why Christians Sin, Discovery House, 1992, p. 121
Isaiah 55:11 – So shall my word be that goeth forth out of my mouth: it shall not return unto me void, but it shall accomplish that which I please, and it shall prosper in the thing whereto I sent it.

"The greatest enemy of hunger for God is not poison but apple pie…
It is not the banquet of the wicked that dulls our appetite for heaven, but endless nibbling at the table of the world. It is not the R-rated video, but the prime-time dribble of triviality we drink in every night. For all the ill that Satan can do, when God describes what keeps us from the banquet table of his love, it is a piece of land, a yoke of oxen, and a wife (Luke 14:18-20). The greatest adversary of love to God is not his enemies but his gifts. And the most deadly appetites are not for the poison of evil, but for the simple pleasures of earth. For when these replace an appetite for God himself, the idolatry is scarcely recognizable and almost incurable."
Lord God, please direct our steps and show us how to love you more than our own normal, busy lives. Please show us how to live for you above all else this year.
– Biblical Homemaking

Scott Hamilton – American figure skater and Olympic gold medalist resides here in middle Tennessee and tells his personal testimony in "I am Second"

Sheep can't help each other back on their feet. Only the shepherd can help!

Our greatest need
If our greatest need had been information,
God would have sent us an educator;
If our greatest need had been technology,
God would have sent us a scientist; If our greatest need had been money,
God would have sent us an economist;
If our greatest need had been pleasure, God would have sent us an entertainer;
But our greatest need was forgiveness, so God sent us a Savior.
— Source Unknown
And the Word was made flesh, and dwelt among us, (and we beheld his glory, the glory as of the only begotten of the Father,) full of grace and truth. (John 1:14)
Jesus said unto her (Martha – after her brother's death – Lazarus), I am the resurrection, and the life: he that believeth in me, though he were dead, yet shall he live: And whosoever liveth and believeth in me shall never die. Believest thou this? (John 11:25-26)




"You either believe God (that's revelation), or you believe speculation. Faith must be anchored in something."
– Dr. McGee

Parable of the Devil & The Rich Man
A very wealthy man lived on a vast estate with many natural treasures. He possessed rivers and lakes. He owned untold acres of woodlands with trees a thousand years old. The mountains in view were his and so were the plains that stretched out before the hills. But the trees were perhaps his most prized possessions.
Now this man had a neighbor (who plays the part of the devil) who was just filled with jealousy and hatred for the rich man and all that he owned.
Many plans are in a man's heart, But the counsel of the Lord will stand. Proverbs 19:21
He spent his days and nights plotting what he could do to injure and hurt his wealthy neighbor.
Finally, he hit upon it. He would go out yonder under the cover of darkness and cut down one of the rich man's magnificent trees. He went on the first moonless and cloud covered night with his ax, his saw, and his wedges. He worked feverishly through the dark night. His hands were soon blistered and bloody but he worked on. Finally, it began to get light and he heard the sound of a wagon with the voices of two men approaching.
Quickly he drove in his last wedge and the towering tree began to fall and he ran for all he was worth, but a gigantic branch caught and pierced him and pinned him to the ground.
Just then the wagon pulled up to this bloody scene and it was the man who owned the estate and another man the tree cutter did not recognize. The tree cutter, even in his pain, shook his fist at the owner and said: "I hate you with a perfect hatred and I have cut down one of your precious trees. WHAT do you think of that?"
The owner of the homestead said this man with me is my architect and we are here to look over the sight of a new mansion I intend to build. Our plans require that only one of my great trees need be cut in order to build my new home. And the tree you just lost your life in cutting is the one. Thank you for your services."
You can be sure the devil has never cut one of God's trees except it was by His design and by His permission. The devil is only a puppet really, and it is God who pulls the strings.
By Donald G. Barnhouse
And we know that God causes all things to work together for good to those who love God, to those who are called according to His purpose. Romans 8:28
"The Lord kills and makes alive; He brings down to Sheol and raises up. "The Lord makes poor and rich; He brings low, He also exalts.1 Samuel 2:6-7 
The Lord is slow to anger and great in power, And the Lord will by no means leave the guilty unpunished. In whirlwind and storm is His way, And clouds are the dust beneath His feet. 4 He rebukes the sea and makes it dry; He dries up all the rivers. Bashan and Carmel wither; The blossoms of Lebanon wither. 5 Mountains quake because of Him And the hills dissolve; Indeed the earth is upheaved by His presence, The world and all the inhabitants in it. 6 Who can stand before His indignation? Who can endure the burning of His anger? His wrath is poured out like fire And the rocks are broken up by Him. Nahum 1:3-6


God whispers to you in your prosperity
God Speaks to you in your need
God shouts at you in your affliction
Whatever trials you are facing seek God and His wisdom and strength. Pray without ceasing! He is faithful!
Be anxious for nothing, but in everything by prayer and supplication with thanksgiving let your requests be made known to God. And the peace of God, which surpasses all comprehension, will guard your hearts and your minds in Christ Jesus. Philippians 4:6-7
Trust in the Lord with all your heart, and do not lean on your own understanding. In all your ways acknowledge him, and he will make straight your paths. Proverbs 3:5-6

The Beginning & The End
The Bible is all one story. The last part of the last Book in the Bible reads like the close to the first part of the first Book of the Bible.
The first Words in Genesis: 1:1
In the Beginning God created the heavens and the earth.

Almost the last words in Revelation: 21:1
I saw a new heaven and a new earth.

The gathering together of the waters he called the sea. (Genesis 1:10)
And the sea is no more. (Rev. 21:1)

The darkness he called the night. (Genesis 1:5)
There shall be no night there. (Rev. 21:25)

In the day you eat thereof you shall surely die. (Gen. 2:17)
Death shall be no more. (Rev. 21:4)

Genesis 3:14 the sun appears for the first time.
There is no more sun nor moon for the Lamb is the light of it. Rev. 21:23 and Rev. 22:5 

I will greatly multiply your pain. (Gen. 3:16)
Neither shall there be pain anymore. (Rev. 21:4)

Cursed is the ground for your sake. (Gen. 3:17)
There shall be no more curse. (Rev. 22:3)

Satan appears as the deceiver of mankind. (Gen. 3:1, 4)
Satan disappears forever. (Rev. 20:10)

Man is driven from the Tree of Life. (Gen. 3:22-24)
The Tree of Life reappears. (Rev. 22:2)

Man is driven from God's presence. (Gen. 3:24)
We shall see His face. (Rev. 22:4)

Man's primeval home was beside a river. (Genesis 2:10)
Man's eternal home is also beside a river. (Rev. 21:1)

There is no devil in the first two chapters of Genesis
There is no devil in the last two chapters of Revelation!
(Source: Halley's Bible Handbook)


Saved!, How?
All have sinned—

"For all have sinned and come short of the glory of God" – Romans 3:23
Sin must be paid for—

"For the wages of sin is death but the gift of God is eternal life" – Romans 6:23
Jesus Christ paid for our sins—

"But God commendeth His love toward us, in that while we were yet sinners, Christ died for us" – Romans 5:8
What we must do—

"For whosoever shall call upon the name of the Lord shall be saved"  – Romans 10:13
How we can know we are on our way to Heaven—

"He that believeth on the Son hath everlasting life…" – John 3:36
How To be Sure We are Saved—

"But as many as received him, to them gave he power to become the sons of God, even to them that believe on his name"  – John 1:12
Prayer is our most powerful resource and our direct line with Heaven! You can call on the Lord any hour of the day or night no matter where you are. Pray honestly and openly with the Lord in your own words from the heart. Richard Sibbes Once said, "God can pick sense out of a confused prayer!" And The angel fetched Peter out of prison, but it was prayer that fetched the angel according to Thomas Watson. So pray!!!, God is listening, he knows you, He knew you before you were born according to Jeremiah 1:5.
*Check out the various links and resources provided below to help you grow in your Christian walk.


Bible Trivia Answer: Nothing

Mobile: To See The Latest Stories or to share this article, scroll below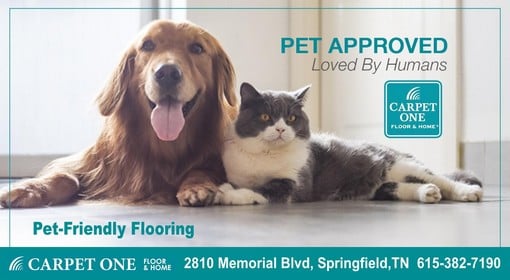 Click Here to Read A Past Sunday Post Archive 
Helpful links……