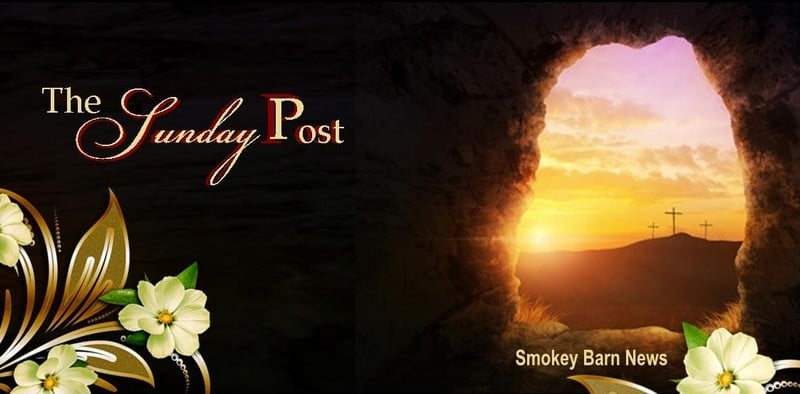 The Sunday Post – Resurrection Sunday/Easter Edition April 12, 2020
ROBERTSON COUNTY TENNESSEE: (Smokey Barn News) – As COVID-19 pushes us farther and farther apart it seems that the virus has delivered another unexpected side-effect. It is bringing us all closer together.
We are now more aware of each other and closer than we have been in years. COVID-19 will prove once and for all what defines the church. It will prove that the church is not the building on the corner, it is the body of Christ, it's the people.
COVID-19 has assured that this Easter/Resurrection Sunday will be remembered by more Christians around the world than any other Easter in history.
Below are writings, poetry, devotions and scripture that have been submitted to Smokey Barn News from local readers.
Happy Easter!

He's Alive!
"O death, where is thy sting? O grave, where is thy victory? The sting of death is sin; and the strength of sin is the law. But thanks be to God, which giveth us the victory through our Lord Jesus Christ" (1 Cor. 15:55-57)
"Jesus said unto her, I am the resurrection, and the life: he that believeth in me, though he were dead, yet shall he live: And whosoever liveth and believeth in me shall never die. Believest thou this?" (John 11:25-26)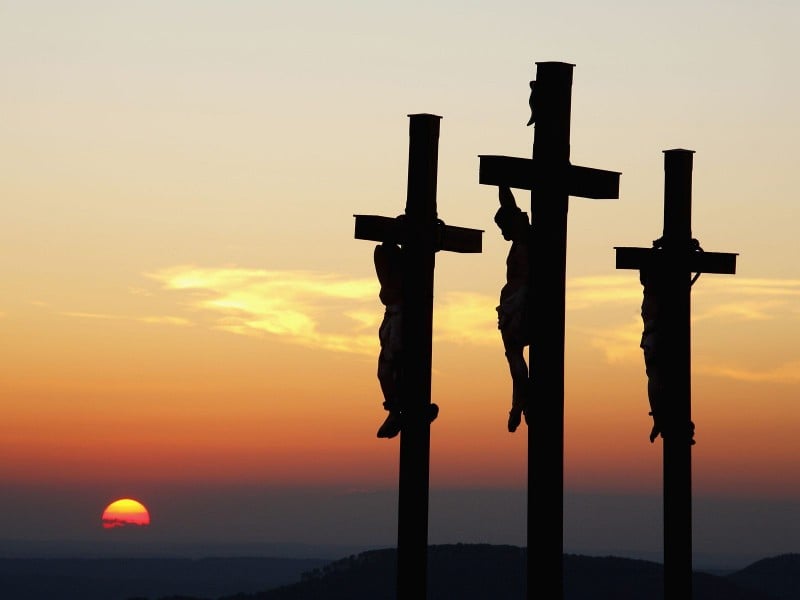 "Blessed be the God and Father of our Lord Jesus Christ, which according to his abundant mercy hath begotten us again unto a lively hope by the resurrection of Jesus Christ from the dead" (1 Peter 1:3)
"Now if we be dead with Christ, we believe that we shall also live with him: Knowing that Christ being raised from the dead dieth no more; death hath no more dominion over him. For in that he died, he died unto sin once: but in that he liveth, he liveth unto God. Likewise reckon ye also yourselves to be dead indeed unto sin, but alive unto God through Jesus Christ our Lord" (Romans 6:8-11)
"Who was delivered for our offences, and was raised again for our justification" (Romans 4:25)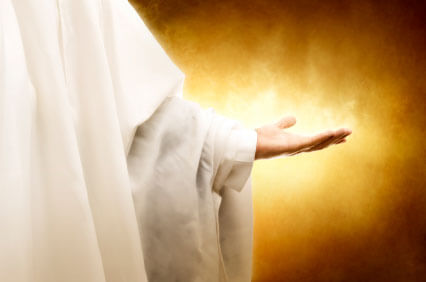 For God so loved the world, that he gave his only begotten Son, that whosoever believeth in him should not perish, but have everlasting life. For God sent not his Son into the world to condemn the world; but that the world through him might be saved. (John 3:16-17)
Jesus said: "Fear not; I am the first and last: I am he that liveth, and was dead; and, behold, I am alive for evermore, Amen; and have the keys of hell and of death" (Rev. 1:17-18)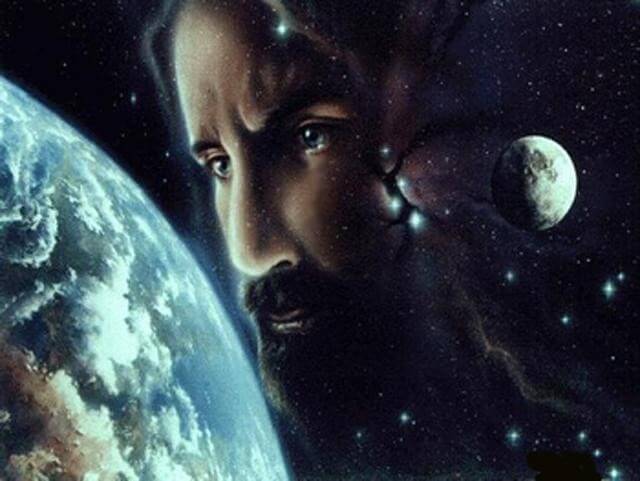 For as much as ye know that ye were not redeemed with corruptible things, as silver and gold, from your vain conversation received by tradition from your fathers; But with the precious blood of Christ, as of a lamb without blemish and without spot: Who verily was foreordained before the foundation of the world, but was manifest in these last times for you, Who by him do believe in God, that raised him up from the dead, and gave him glory; that your faith and hope might be in God. Seeing ye have purified your souls in obeying the truth through the Spirit unto unfeigned love of the brethren, see that ye love one another with a pure heart fervently: Being born again, not of corruptible seed, but of incorruptible, by the word of God, which liveth and abideth for ever. (1 Peter 1:18-23)
That I may know him, and the power of his resurrection, and the fellowship of his sufferings, being made conformable unto his death; (Philip. 3:10)

In every language in the world two words are always the same: Amen and Hallelujah. The Chinese, Russians, Swedes, Japanese, everybody on earth pronounces these two words the same.

I exhort therefore, that, first of all, supplications, prayers, intercessions, and giving of thanks, be made for all men. For kings, and for all that are in authority; that we may lead a quiet and peaceable life in all godliness and honesty. For this is good and acceptable in the sight of God our Savior.
1 Timothy 2:1-3 KJV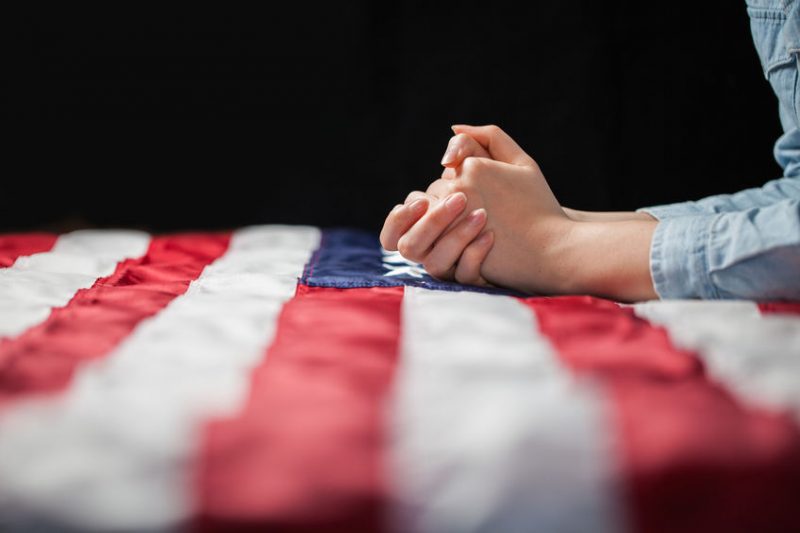 A Call to Pray for Our Leaders
By Callie Daruk
As we watch our nation change before our eyes, uncertainty grows and forces its way to the forefront of our hearts and minds. While our beloved United States of America has faced its share of epic battles over the course of her history and always came out on the other side, none have presented themselves quite like the one we all find ourselves in now.
There is little else that exposes quite so vividly, the true nature of one's heart, one's community, or one's county than the way adversity does. In homes around every corner, a father's concern for his family's well-being grows as he wonders how he's going to feed them after being laid off. Single mothers' question where their children will go when they work their daytime shift stocking groceries now that schools are out. Small business owners with a huge dream and a small bank account struggle to keep their business afloat as they've staked more than they could afford to in it already. Special needs parents who've spent more time in a hospital room in the past year with their child then many have spent in a lifetime, beg for help as their immunocompromised child can simply bear no more. Each heart bearing a difficult yet heavy burden, we trudge through trying our best to disseminate a plethora of information, all telling us what we should and should not do.
Awake at night fighting back tears and putting aside their own personal pain, our community leaders watch as the towns and communities they love become places they wouldn't wish on their worst enemy. In every state and at every level, our governors, mayors, representatives, physicians, pastors, our deacons and so many more – all carry loads that are far beyond that of the average person.
Do we add insult to injury and rip them apart with our own short-tempered, confused and volatile opinions or do we take a moment to do what we here in the Volunteer State and surrounding areas are known for? Show grace, compassion and kindness. Words that have long been used to describe us. Of all times, let's not change that now.
At a time when so much is changing so quickly, we can rest in knowing that God does not nor does his word. The Bible commands us to pray for all men and certainly for those in authority. Right now, will you join with me in doing that? When the urge to state our opinions rise and if stating those opinions would come at the expense of another, let us lay them down and pick up a prayer, pick up a supplication, an intercession or a thanksgiving instead.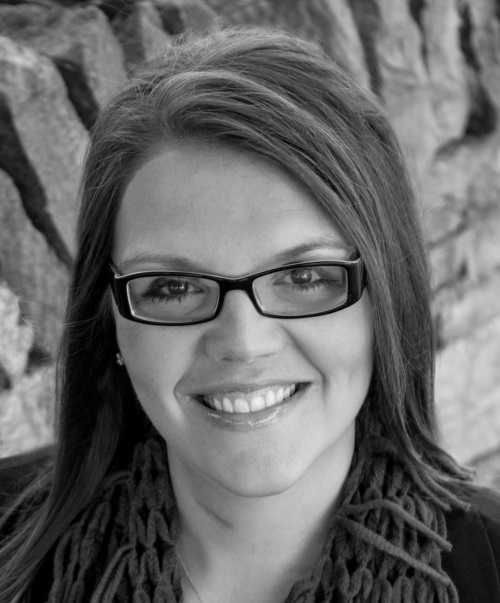 Callie Daruk is an award-winning author and speaker. Her new book, What Does God Want You to do Before You Die, releases October 6, 2020.
She is also the founder and co-owner of the inspirational publication, Rooted & Grounded, LLC. Connect with her on social media or at www.calliedaruk.com and www.rootedandgroundedllc.com



Did you know a lot of old sayings actually came from Scripture?…..
"The Skin of my teeth"  – Who said that?
"Red sky in the morning" – Who said that?
"A little Bird told me" – Who said that?
"A thorn in the flesh" – – Who said that?
*The answers may be found at the end of this post.

Letter to the Editor

There is a warning taken from Revelation 22 of the Bible. Most specifically it is Jesus' warning which says … "Behold, I am coming soon." This current existence, as we know it today doesn't go forever, and Jesus Christ will come back to earth to begin His reign.
56 million people die every year, and we need to realize that we are all part of the ultimate statistic: 10 out of 10 of us die! And if a person doesn't have a personal relationship with Jesus Christ they will spend a conscious eternity in the Lake of Fire away from the presence of God, which makes this a very serious issue.
Every religion except for Biblical Christianity teaches that you can be saved by your own merit, like "being good" or doing certain "rituals." But the Bible says no one can be right in God's eyes by doing "Good Works" (Romans 3:20) and that all have sinned and fell short of the Glory of God (Romans 3:23). The Biblical standard of getting into Heaven is to be perfect, totally sinless or righteous as the Bible calls it.
Many people think they will go to Heaven when they die, but they think all they have to do is just live a "good life" and they're in for a big shock! Because it's not enough! God has a standard of absolute perfection to get into Heaven.
You see, when Jesus was on this earth He lived a totally perfect life because He was God, and He died for us on the cross to pay the penalty for our sins, and rose from the dead. This was not because He was a "Good Guy" but it was because He, and He alone, met the requirements of being perfect. Jesus is Righteous, and only the righteous will inherit Heaven.
Our eternal destiny is at stake and is going to depend on what we do with Jesus Christ. If we confess and repent our sins and humbly receive Him as our Lord then we too will be with Him in heaven forever. Salvation is for all mankind, no one is excluded. His resurrection is God's guarantee that everyone who believes on Him as Lord and Savior will not perish but have everlasting life.
-Ken Blinco
Portland, TN

A lil' Bible Trivia……
The answer may be found at the end of this post.

 Kids are funny, aint they?…
I have never met anyone who really did not want to go to heaven. Once a preacher was preaching on heaven and asked, "Raise your hand if you want to go to heaven." Everyone raised their hands except a little boy toward the front. The preacher was perplexed, stopped his message and said, "Son don't you want to go to Heaven?" The little boy replied, "Yes Sir, but I thought you were getting a bus load to go right now." We all want to go to Heaven, but some of us don't want to get there too soon.

The Beginning & The End
The Bible is all one story. The last part of the last Book in the Bible reads like the close to the first part of the first Book of the Bible.
The first Words in Genesis: 1:1
In the Beginning God created the heavens and the earth.

Almost the last words in Revelation: 21:1
I saw a new heaven and a new earth.

The gathering together of the waters he called the sea. (Genesis 1:10)
And the sea is no more. (Rev. 21:1)

The darkness he called the night. (Genesis 1:5)
There shall be no night there. (Rev. 21:25)

In the day you eat thereof you shall surely die. (Gen. 2:17)
Death shall be no more. (Rev. 21:4)

Genesis 3:14 the sun appears for the first time.
There is no more sun nor moon for the Lamb is the light of it. Rev. 21:23 and Rev. 22:5 

I will greatly multiply your pain. (Gen. 3:16)
Neither shall there be pain anymore. (Rev. 21:4)

Cursed is the ground for your sake. (Gen. 3:17)
There shall be no more curse. (Rev. 22:3)

Satan appears as the deceiver of mankind. (Gen. 3:1, 4)
Satan disappears forever. (Rev. 20:10)

Man is driven from the Tree of Life. (Gen. 3:22-24)
The Tree of Life reappears. (Rev. 22:2)

Man is driven from God's presence. (Gen. 3:24)
We shall see His face. (Rev. 22:4)

Man's primeval home was beside a river. (Genesis 2:10)
Man's eternal home is also beside a river. (Rev. 21:1)

There is no devil in the first two chapters of Genesis
There is no devil in the last two chapters of Revelation!
(Source: Halley's Bible Handbook)


 Jeremy's Egg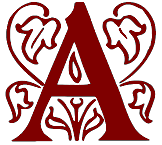 A third grader by the name of Jeremy was afflicted with Down's syndrome. He had a great deal of difficulty with instructions from his teacher and frequently did his assignments wrong and was often a distraction in class. The parents were called in and the teacher explained that Jeremy really needed to be in a special school.
The trouble was that it was hours away to such a school and Jeremy loved his teacher and his classmates. Near Easter time the students were each given a brightly colored and empty plastic egg. They were instructed to take them home and bring them back the next day with something in them that reminded them of the resurrection of the Lord Jesus and the new life that we are promised.
In turn each child shared their egg and its treasure hidden inside. On little girl had placed a small cross inside her egg and another had found a butterfly cocoon to put in her egg. One of the boys had put a picture of a newly born puppy in his. Lastly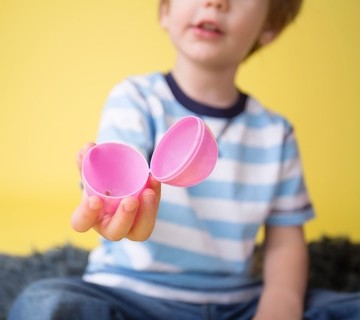 Jeremy was called upon to bring his egg up. The teacher held her breath at what he might have done with his assignment. When he clumsily opened his egg it was totally empty.
The teacher was embarrassed for him and she had known all along that he would make a mess of things. In a rather harsh tone she exclaimed to Jeremy that his egg was empty and that it held nothing. How could an empty egg say anything about Easter? Jeremy's answer was devastating. He told the teacher and the class who were by now snickering in their sleeves; "My egg is empty because on Easter morning the Tomb of Jesus Christ was also empty."
A few weeks later Jeremy grew very sick and in a short time he passed away. The entire third grade class came to the funeral and placed 19 plastic colored eggs on top of Jeremy's casket—-all of them empty.
– Author: Ida Mae Kempel

How Can I Be saved?
Examine what is taught in the Holy Scriptures for yourself and see
All have sinned—

"For all have sinned and come short of the glory of God" – Romans 3:23
Sin must be paid for—

"For the wages of sin is death but the gift of God is eternal life" – Romans 6:23
Jesus Christ paid for our sins—

"But God commendeth His love toward us, in that while we were yet sinners, Christ died for us" – Romans 5:8
What we must do—

"For whosoever shall call upon the name of the Lord shall be saved"  – Romans 10:13
Then he called for a light, and sprang in, and came trembling, and fell down before Paul and Silas, And brought them out, and said, Sirs, what must I do to be saved? And they said, Believe on the Lord Jesus Christ, and thou shalt be saved, and thy house. (Acts 16:29-31)
For by grace are ye saved through faith; and that not of yourselves: it is the gift of God: Not of works, lest any man should boast. (Eph. 2:8-9)
He that believeth on the Son of God hath the witness in himself: he that believeth not God hath made him a liar; because he believeth not the record that God gave of his Son. And this is the record, that God hath given to us eternal life, and this life is in his Son. He that hath the Son hath life; and he that hath not the Son of God hath not life. These things have I written unto you that believe on the name of the Son of God; that ye may know that ye have eternal life, and that ye may believe on the name of the Son of God. (1 John 5:10-13)
How we can know we are on our way to Heaven—

"He that believeth on the Son hath everlasting life…" – John 3:36
How To be Sure We are Saved—

"But as many as received him, to them gave he power to become the sons of God, even to them that believe on his name"  – John 1:12
Prayer is our most powerful resource and our direct line with Heaven! You can call on the Lord any hour of the day or night no matter where you are. Pray honestly and openly with the Lord in your own words from the heart. Richard Sibbes Once said, "God can pick sense out of a confused prayer!" And The angel fetched Peter out of prison, but it was prayer that fetched the angel according to Thomas Watson. So pray!!!, God is listening, he knows you, He knew you before you were born according to Jeremiah 1:5.
It will change your life, and you will NEVER be the same!
*Check out the various links and resources provided below to help you grow in your Christian walk.


I Never See The Sunday Post Anymore, Why?
Preacher Brown Morris Sims Jr. age 66, of Fleetwood, NC  was saved by Gods grace at the age of 44. Preacher Sims enjoyed teaching and preaching the word of God. He was the primary author and editor for the articles, sermons, short stories and poems for "The Sunday Post" on Smokey Barn News.  Pastor Sims entered heaven on Sunday, July 5, 2015,  after a long battle with cancer.
He wanted you to know the following…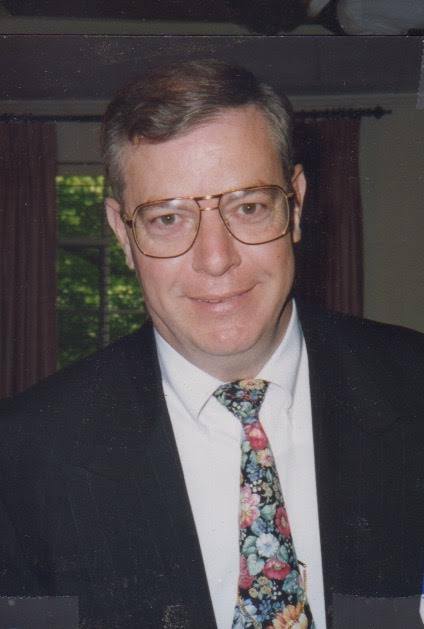 Things I Enjoyed,
My wife…
My kids…
Skeet shooting…
Dirt Bikes …..Yamaha…
Guns and target shooting and plinking…
Bass fishing…………………………boats…
Dirt Roads…
Old Guitars…
Making stuff out of wood…
Helping folks with anything….car work, yard work, fixing anything…
Fishing from the pond bank with worms & a cane pole…
Mowing grass…
Did I mention, my daddy, who hung the moon, had cancer too…
I love my sister and brother…
Being in the woods while it is snowing…
Love all my nurses and hospice folks…
I love dogs…
Old cemeteries and neat epitaphs…
Love to hear Whip Or Wills…
Mocking birds…
Bob White Quail, owls, esp. Screech Owls…
To see deer and turkeys in the pasture…
Good preaching…
My pastor Russell Sheets…Liberty Baptist Lansing NC…
Most of all I love, Bible study and being in a Bible believing church…
Things I hate,
Hate big cities…
Stuck up people…
Traffic…
Bugs…esp ones that go bsssszzzzzzzzzzzzzzzzzzzz…
Snakes…
Preacher Sims's favorite verse:
For as in Adam all die, even so in Christ shall all be made ALIVE!           
(I Corinthians 15:22)


A little Humor for the Heart…

Answers to the Bible Quiz:
"The Skin of my teeth" – Who said that? answer: Job (Job 19:20)
"Red sky in the morning" – Who said that? Answer: Jesus (Matthew 16:3)
"A little Bird told me" – Who said that? Answer: Solomon (Ecclesiastes 10:20)
"A thorn in the flesh" – – Who said that? Answer: Apostle Paul (2 Corinthians 12:7)
The answer to the Bible Trivia question:
"Nothing"

For more Sunday Posts Click Here