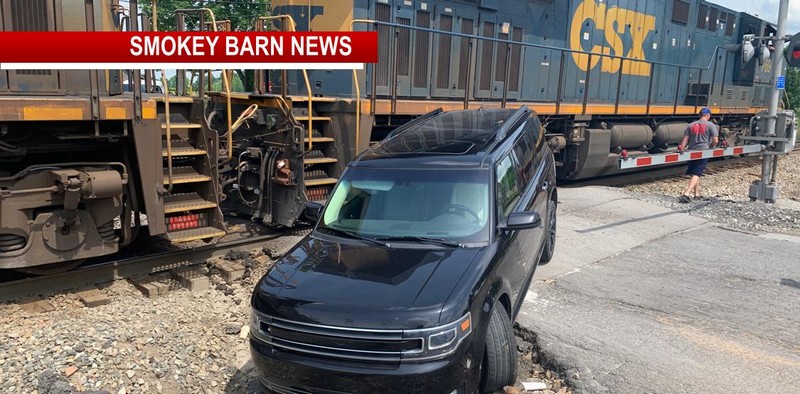 Three Escape Train After Vehicle Gets Stuck On Tracks
GREENBRIER TENNESSEE: (Smokey Barn News) – An SUV was struck by a train in Greenbrier Thursday afternoon after the vehicle became stuck on the tracks with just seconds for the occupants to escape, officials said.
The accident occurred at the Lights Chapel Rd/ Ebenezer Rd Crossing, the first call coming in to 911 at 2:24 pm. LOCATION OF CRASH
According to Greenbrier Police Chief Randy Pack, the vehicle stopped on the tracks with a tractor-trailer in front of them when the railroad crossing arms came down locking them in and on the tracks.
Pack says, the driver made the decision to go around the front arm and in doing so encountered a culvert or ditch trapping the right front tire. The vehicle was now stuck on the tracks. Chief Pack says, with the train approaching,  people screamed for them to get out of the vehicle. Chief Pack says just seconds after the three got out, the vehicle was hit by the train. No one was injured.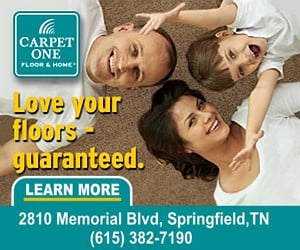 According to Robertson County Emergency Managency Director Chance Holmes, fortunately for the occupants, the train was moving very slowly, in fact, you can see the front of the train in the below photo meaning the train was able to stop in just feet and not the half-mile it would normally take to stop at speed.
Chief Pack says drivers should never stop on train tracks no matter what the circumstances. Always wait for vehicles in front to clear the other side or use proper distancing so there is zero chance you will end up stopped on the tracks for any reason.
EMA Dir. Chance Holmes told Smokey Barn News that the couple was lucky to have escaped without injury.
The Greenbrier Police Department, the Robertson County Emergency Management Agency, and the Greenbrier Fire Department all responded to the scene. Drake's Towing and Auto Repair in Greenbrier recovered the vehicle.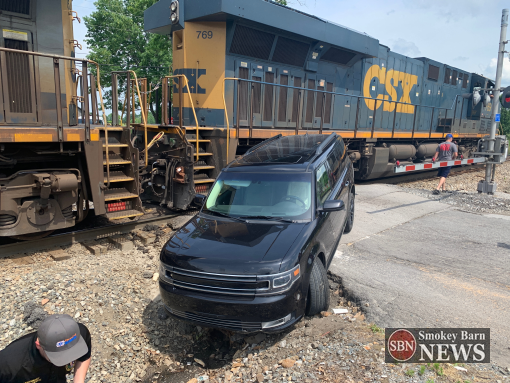 Mobile: To See The Latest Stories or to share this article, scroll below