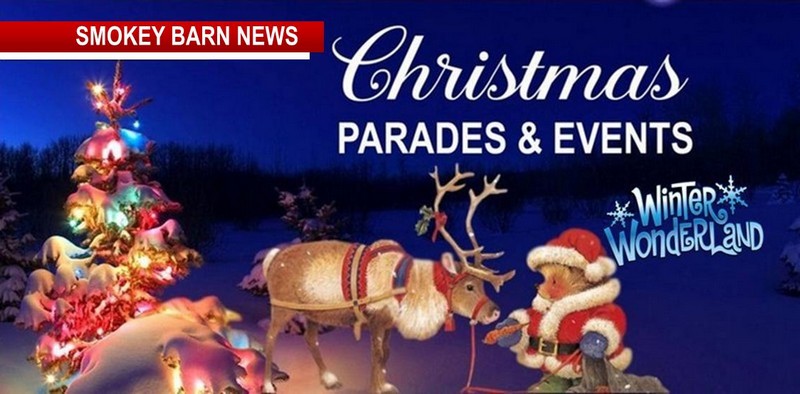 TONIGHT: Ridgetop Christmas Parade Kicks Off Weekend Of Parades & Events (FULL SCHEDULE)
ROBERTSON COUNTY TENNESSEE: (Smokey Barn News) – One great thing about Robertson County is if you miss a Christmas Parade you'll have about eight others to choose from in cities all across the county! Some people attend all of them! Whatever you decide to do, we've attached the full schedule for all the Christmas parades and events in Robertson County. From all of us at Smokey Barn News, we hope you have a very Merry Christmas and a Happy New Year!
Below is a list of all the local parades scheduled, Winter Wonderland, toy drives and more holiday events you won't want to miss.
Mark your calendars and save the dates and reload this page often for newly added events throughout the season.

Reload this page often to see new events added… 

(Ridgetop, TN): December 2, 2022 at 7:00 p.m. – Ridgetop Natural Gas Christmas Parade
Friday Set up at Watagua Elementary School. Float Line-Up begins at 5:30 p.m. All floats must be in position by 6:30 p.m. to participate. Parade will being promptly at 7:00 p.m. Important must follow drop-off points and appropriate float entrance route. No float can have a Santa or Mrs. Clause on it. The city will take care of that.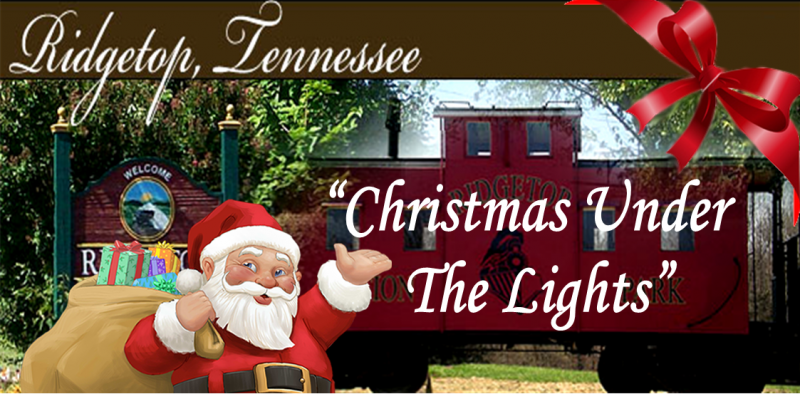 NOTICE: Food Assistance Available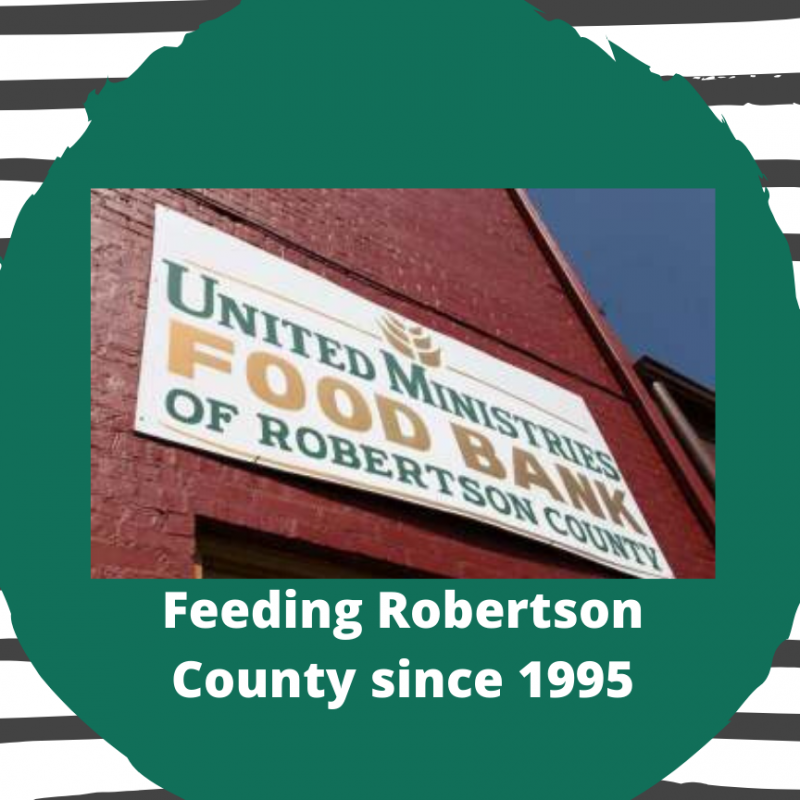 The United Ministries Food Bank would like to inform the residents of Robertson County that they are still helping with food needs.
If you are struggling to put food on your table they can help.
They are located at 808 S Main St. (beside Cope). Familes need to have ID's and Birthdays dates for all living at their residents.
Residents are welcome to come in monthly for assistance. If you have questions please call 615-384-8306.
Hours: Open Monday thru Thursday 10:30AM to 1:30 PM.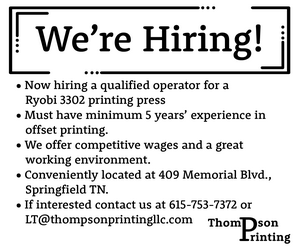 Notice: Food Pantry – Bethlehem Baptist Church Drive By Pantry 
Please drive up to Building A from the Hwy 76 entrance. Residents are asked to show proof of residence and an SSN# for each resident.
The drive-by pantry will be open on Wednesdays from 11am to 1pm.
Bethlehem Baptist Church – 5081 Bethlehem Road – Springfield, TN. 615-643-0333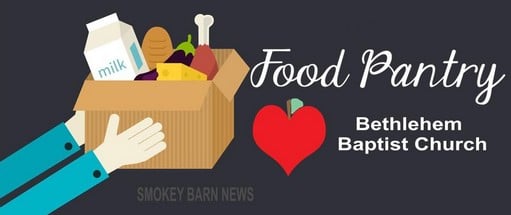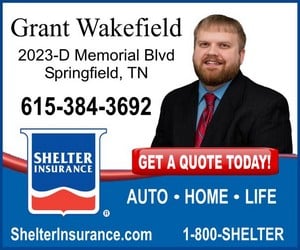 (Springfield, TN) Breakfast with Santa – Stokes Brown Public Library
Mark your calendars…Breakfast with Santa is Saturday, Dec. 3rd from 9:00 – 11:00 am! Come get a free picture taken with the jolly old elf and enjoy some free pancakes, too!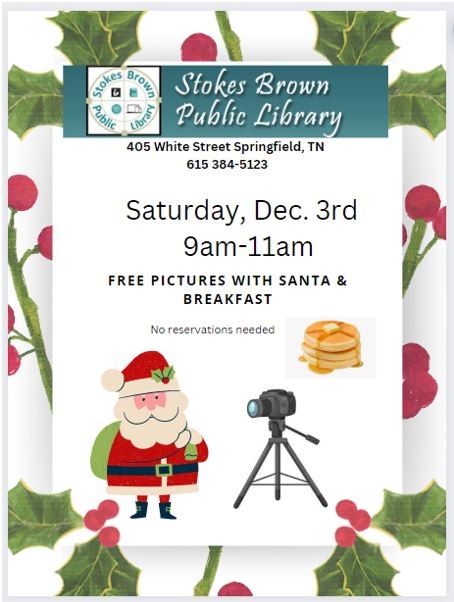 (Pleasant View, TN):  December 3, 2022 @ 10:00AM – "Christmas Movies" is the theme! Floats, candy, cars, Toy Drive, Santa and more!

Reload this page often to see new events added…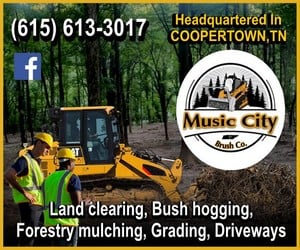 (Cross Plains, TN): SATURDAY, DECEMBER 3, 2022 AT 7 AM – Christmas in Cross Plains
Get in the Christmas Spirit! Main St., Christmas market from 7 AM to 2 PM with food trucks, handmade items, baked goods, and merchants with great last-minute gifts.
• Pancake breakfast at City Hall
• Christmas parade
• Tour the Doctors House museum and library
• Silent auction benefiting Robertson County Casa
• Cruise In Car Show
• kids crafts
• Live nativity
• Christmas program visit with Santa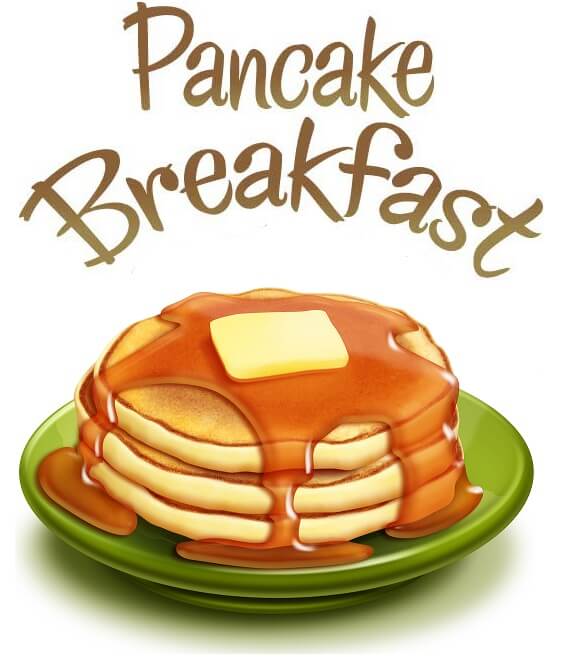 Pancake Breakfast By East Robertson Striker Club AT 7 AM at Cross plains City Hall 
Please come join us for a Pancake Breakfast hosted by The ER Striker Club. Donations at the door.
All proceeds go to help the East Robertson Soccer program.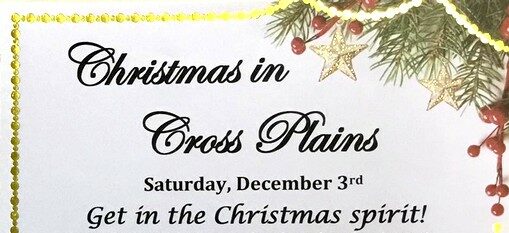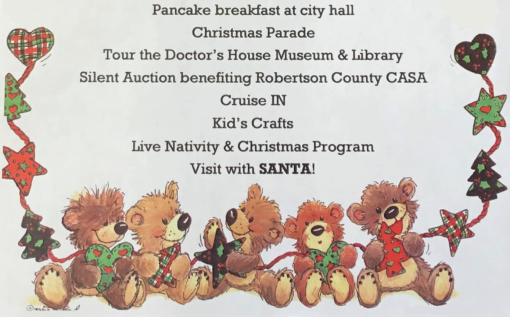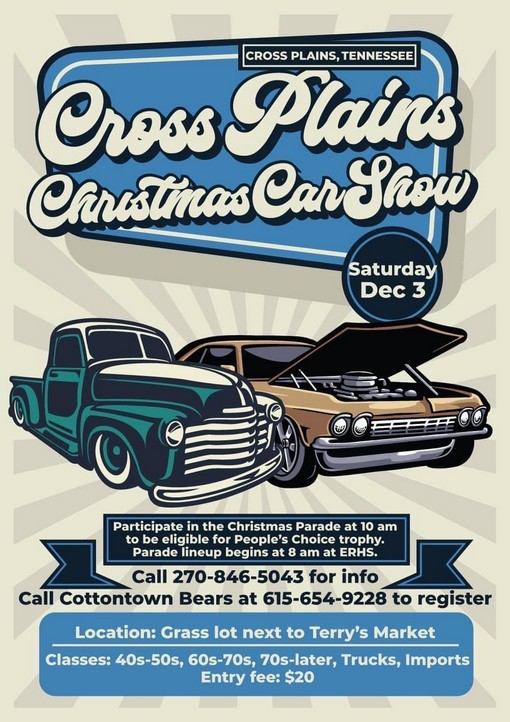 Reload this page often to see new events added…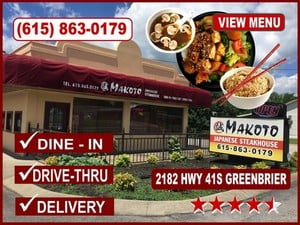 (Adams, TN): December 3, 2022, Tinsel and Tobacco Christmas Parade, Santa & Cookies!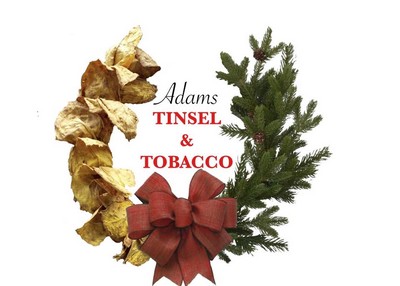 Get the Christmas season started with us.
The Christmas parade starts at 3:00pm.
Tree lighting with the parade Grand Marshal and parade float awards will be directly after the parade at the Omer Gene Brooksher Pavilion.
We will also have cookies with Santa after the parade at the pavilion.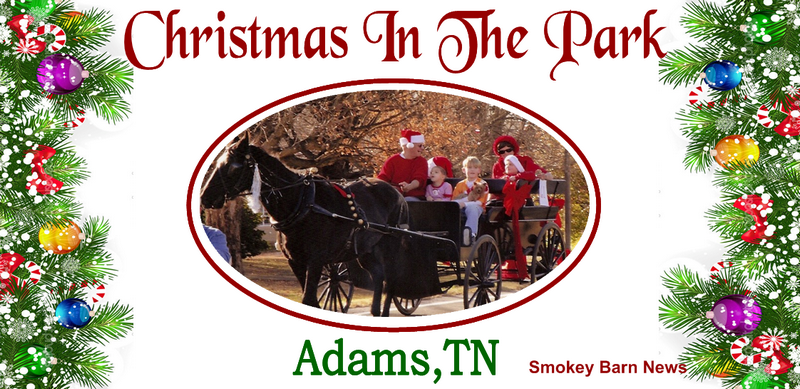 Be a part of the Adams Parade:
The City of Adams is looking for individuals or companies interested in placing a float or vehicle in the Christmas Parade on December 3rd at 3 o'clock.
Prizes for 1st and 2nd place best float!! Any one is welcome!
If you are interested, please call 615-696-2593.

Reload this page often to see new events added… 

(Greenbrier, TN): December 3, 2022 – Christmas In the Park at Louise Martin Park from 10AM to 3PM.
Retail vendors, food trucks, Christmas games, Kids' activities, Santa, and more!
Christmas Parade at 6PM
"The weather is supposed to be FANTASTIC on December 3rd and we are still accepting vendor applications!"
Email Tracy Coleman at [email protected] or call 615-643-4531 for more details.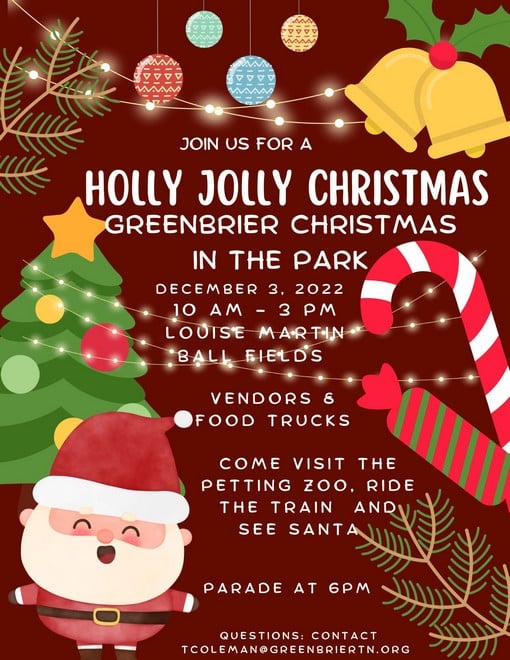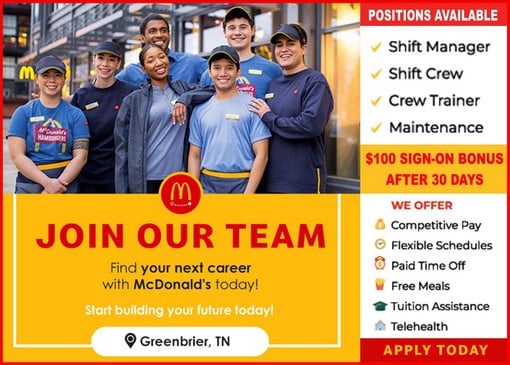 (White House, TN): SATURDAY, DECEMBER 3, 2022 AT 3 PM – 5:30 PM – Christmas Parade & Christmas on Main Street
Location: Billy S Hobbs Municipal Center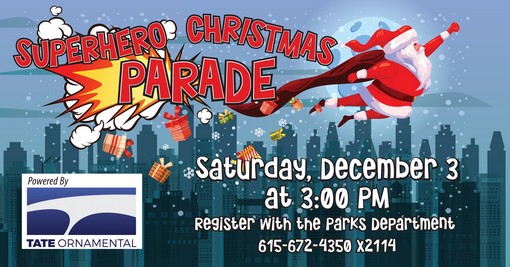 Event by White House Area Chamber of Commerce and City of White House, Tennessee – City Administrator's Office
Tate Ornamental is proud to power the annual White House Christmas Parade with a super fun, Super Hero Christmas theme!
Register to be part of the parade here and make sure to give plenty of details on your float so the Parade Emcees can tell the crowd all about you when you reach the Grand Stand!
The parade will leave White House Municipal Park on Highway 76 at 3:00 pm and head East towards City Hall, turning South onto Highway 31W and ending at the intersection of West Drive and Highway 31W where floats will disperse.
Walkers that are participating in the parade will continue back to the park via West and Elementary Drive. Please note traffic will be blocked near the parade route for approximately an hour beginning at 3:00 pm or until the parade is over.
The parade will feature floats and entries from individuals, local businesses, schools and churches. There will be awards for the top three entries as determined by a panel of judges selected by the White House Parks & Recreation Department.
Immediately following the Tate Ornamental White House Christmas Parade will be A Main Street Christmas Celebration!
Activities will include:
– Free Refreshments
• Cookies & Milk Compliments of
White House Utility District
• Free Hot Cocoa from Deja Moo
• Free Popcorn & More
– Live Music from local school choirs
– Free photos with Santa in the Library
– Letters to Santa Station compliments of White House Dental
– Mayor of the Day sponsored by Simmons Bank
– Tree Lighting Ceremony

Reload this page often to see new events added…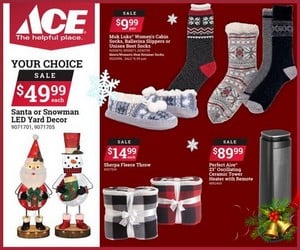 (Portland, TN):  SATURDAY, DECEMBER 3, 2022 AT 3 PM – 6 PM Portland Christmas Festival & Parade – "Winter Wonderland"
Event by Portland Chamber of Commerce
Main Street activities begin at 3pm including food vendors, live music, cookie decorating, visit with Santa and more!
Parade will begin at 5:30pm at Freedom Drive and travel south on Highway 109 to Portland East Middle School. This year's theme is "Winter Wonderland."
Email [email protected] or fill out the parade application online

(Millersville, TN): December 10th, 2022 @ 1pm – Ugly Sweater Christmas Parade,  Ugly Sweater Contest, Christmas Movies & Popcorn at the Millersville Community Center.
Beginning at 1pm, Louisville Hwy will be shut down from Pole Hill Road to Long Dr. for the parade. The roadway will reopen right after the parade.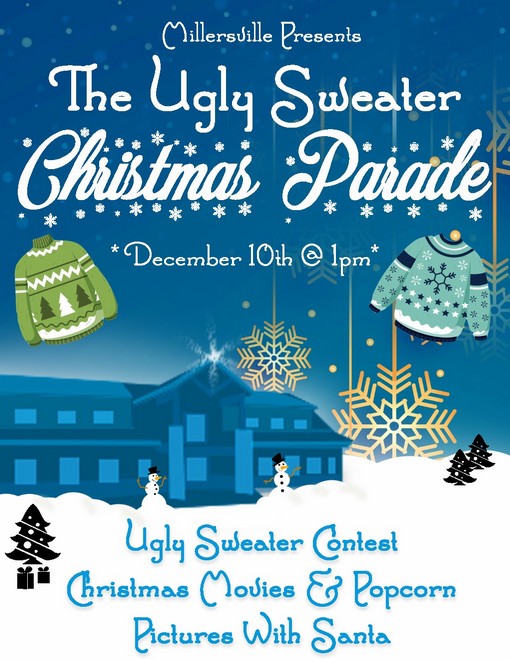 Reload this page often to see new events added…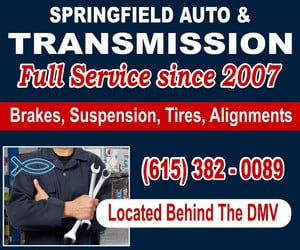 (White House, TN) December 13, 2022 – Robertson County Community Band Christmas Concert
The Robertson County Community Band will present a Christmas Concert on Tuesday, December 13th at the White House Senior Center, located at 105 College Street in White House. The concert will begin at 7:00 pm and is free. Refreshments will be served during intermission.
The Community Band will perform many well-known favorites including "White Christmas", "Christmas at the Movies" – which is a medley of songs made famous in various Christmas movies, "All I Want for Christmas Is You", "Sleigh Ride" and many more sounds of the season!
The Robertson County Community Band, in its seventeenth season, is always looking for new members. For more information about the concert, joining the band, or sponsorship, please call Janet Ozimek at (615) 973-5771. Ozimek can also be contacted at [email protected]
We invite everyone to come enjoy this Christmas Concert with us!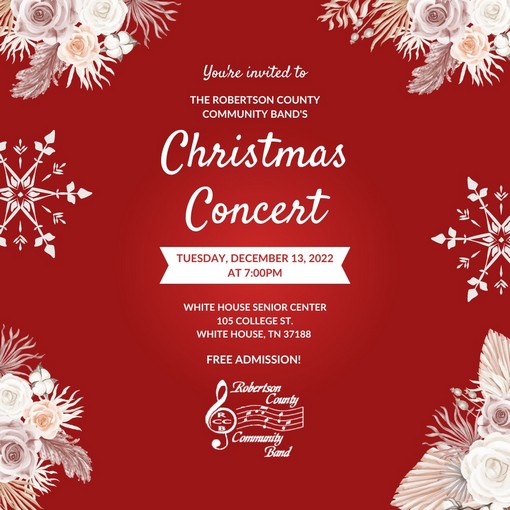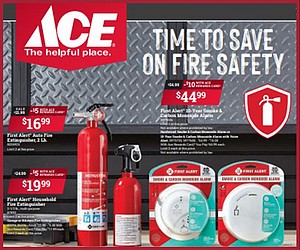 Springfield Parks & Recreation Present "Winter Wonderland 2022"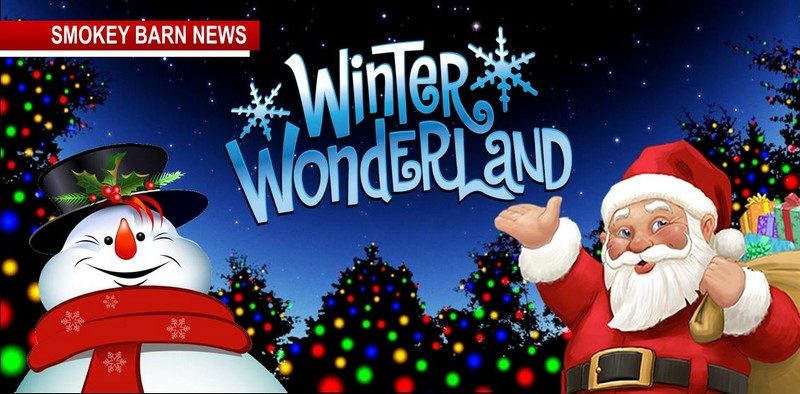 Enjoy thousands of Christmas lights and more than a dozen holiday scenes this holiday season.
Location: J. Travis Price Park, 4155 Wilks Road
Dates:
WALK THROUGH 
December 9, 10, 16, & 17
Walk through the lighted candy cane trails to enjoy festive holiday decorations, music, fire pits, and visit with Santa on. Food will be available for purchase from a variety of food vendors.
Don't miss your chance to feed the animals in the petting zoo on December 10 & 17 only.
DRIVE THROUGH
Dec. 9th-10th, Dec. 11-15, 18-23:
walk-through or drive-through. Time: 5:30 PM – 9:00 PM. Visitors are not permitted to exit their vehicles during these dates.
In preparation for Winter Wonderland, J. Travis Price Park is closed to the public.
Fee: Free admission!
According to Springfield's Parks & rec Director Terry Martin, "All parking will be in the back of the park by the ballfields with shuttle buses running from the back to the front on the 9th, 10th 16th and 17th.
It has been two years since we have opened the park to walk through and we are excited for everybody to come out and get out to enjoy the sights and the scenes along with the lights and have a great time with your family. We will have picnic tables at the food truck area where you can sit down and eat and enjoy yourself and live Christmas music all through the park."

Reload this page often to see new events added…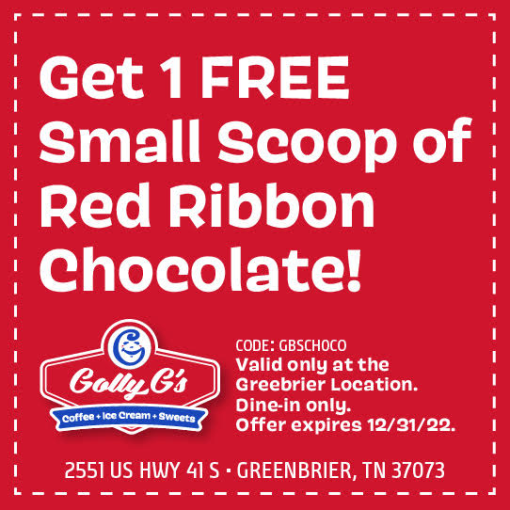 SHARE YOUR LIGHTS WITH SMOKEY READERS
If you are proud of your Christmas Lights and decorations and you are comfortable with hundreds of people driving by your home, send us a video or photo to [email protected]
If you know of any other great light displays in the area, let us know.
Email:
OR


Benefit Dinner Honoring Coach Gooch!
Local Volunteer Coach David Gooch Francis is currently battling cancer and the Springfield Middle School/Innovation Academy is having a community wide benefit dinner for David "Coach Gooch" Francis on January 21st at the John 3:16 building at Main Street Church of Christ. Tickets are $20 and a spaghetti supper, along with a silent bake auction will take place.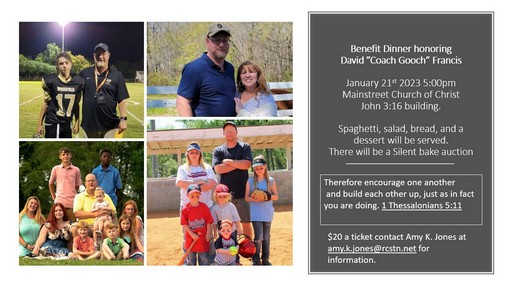 ONGOING EVENTS
Millersville, TN Library
Click the Banner below for the full calendar of events including Art ventures, storytimes and more!

White House, TN Library
Click the Banner below for the full calendar of events including sewing, storytimes, anime' drawing, chess club and more!


Springfield's Stokes Brown Library
Click the banner for all the summer activities planned!


Robertson County Senior Center In Springfield, TN
Lots of fun events every month, sign up for the newsletter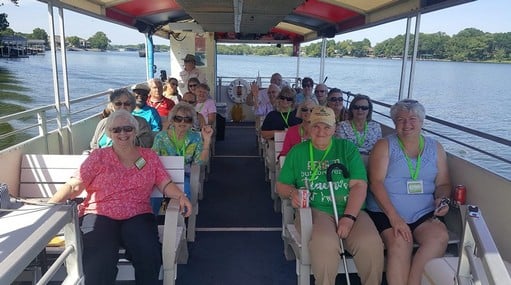 Our Operating hours will remain from 9:30am- 2:30pm. This allows adequate time to sanitize and prepare for activities.
We plan to add many activities in May like, our Harmonica class, another exercise class, etc. We also plan to start our "Out & About trips again!
WOO Hoo! Things are really looking up!
Can't wait to see your smiling face!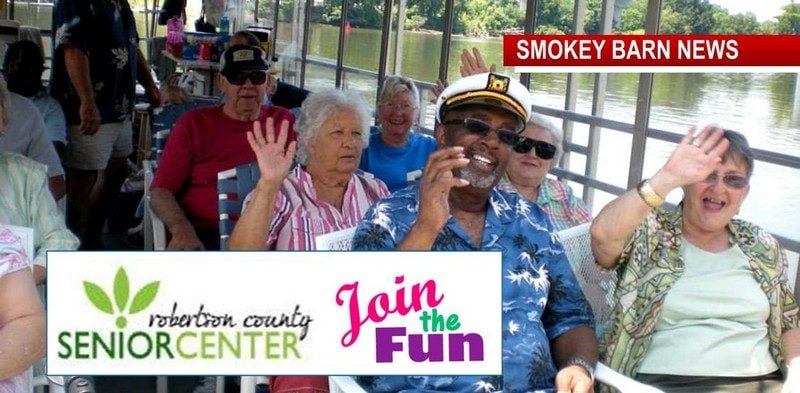 Check out all the fun activities planned each month, Join us on FaceBook

(Robertson County, TN)
The Robertson County Animal Control is overwhelmed by the current overpopulation of pets in our county
We have been working diligently to improve the situation in our area and lower our euthanasia rates. This has only been possible with support from our commissioners and mayor, and leadership of our Director Kevin Clinard. We promote spay and neuter. Please contact our office for information on low cost spay and neuter or to schedule to have your pet fixed.
Robertson County Animal Control
2900 W. County Farm Rd.
Springfield, TN 37172
Email: [email protected]
Phone: 615-384-5611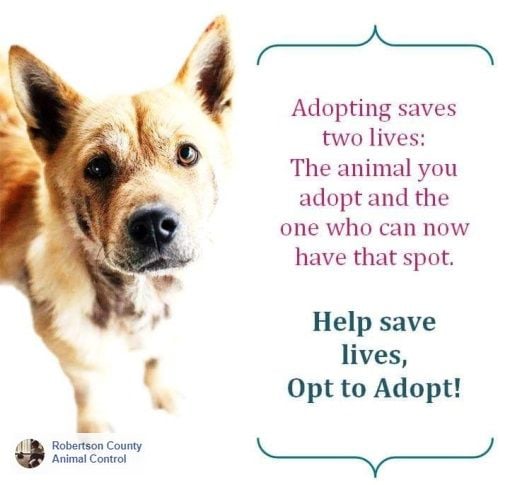 Orlinda, TN Byrum Porter Senior Center
ORLINDA TENNESSEE: (Smokey Barn News) – The Byrum Porter Senior Center in Orlinda, TN offers…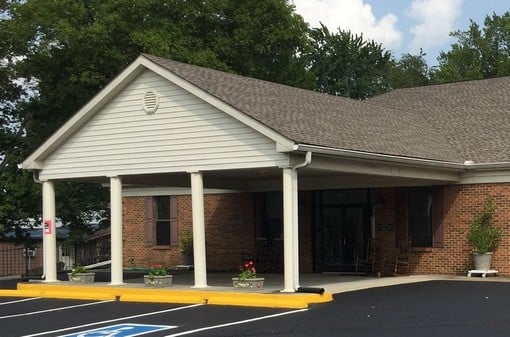 Byrum-Porter Senior Center in Orlinda, TN is open Monday – Friday from 8 am to 4 pm
We have everything from exercise classes, day trips, mystery lunches, extended trips, card games, dances and much, much more.
Checkout our newsletter to find out more about our dance themes, class times and trips on our website byrumporter.com or follow us on Facebook at Byrum-Porter Senior Center for all our fun activities.
Fitness after 50, Yoga & Tai Chi Exercise Classes, Dominoes, Canasta, Karaoke, Bridge, Shanghai Rummy, Footcare & Nail Appointments, massage appointments, paint classes and more. Request our monthly newsletter with all the details, just send an email to: [email protected]
Visit our exercise room
We have treadmills, stationary bikes, step climbers and a vibration training platform. If you can't get to our exercise classes or aren't comfortable in a group why not try this instead.
Thursday Night Dances: 
Come dance to the great tunes by The Good Time Charlie Band every Thursday night. Good Time Charlie Band rents the center on Thursday nights starting at 7 pm. Doors open at 6 pm. Limited menu available starting at 6 pm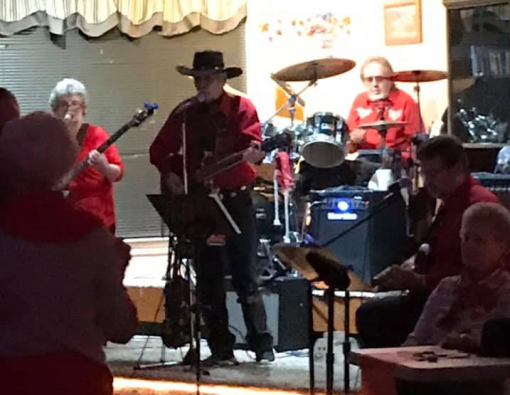 We love to Travel – Our 2021 Trips Collette Trips:
To view these trips, click here.
*All trips are subject to change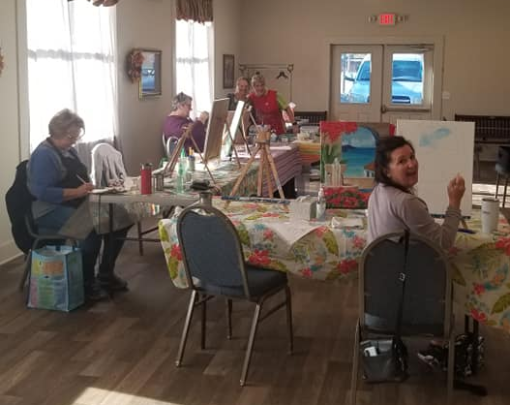 All events are subject to change. Changes will be posted on our Facebook page and our website.
Home Health supplies
We have walkers, canes, crutches, toilet risers, toilet bars, bed assist bars and a shower seat to loan if needed. We also have personal disposable hygiene items.
For updates call 615-654-3161
Location: 9123 Highway 49 E Orlinda, TN 37141
*The Center exists to make life more enjoyable for older adults, who reside in Orlinda and surrounding areas. Activities, Dances, Trips and much more.
*Coffee is always ready and waiting for you.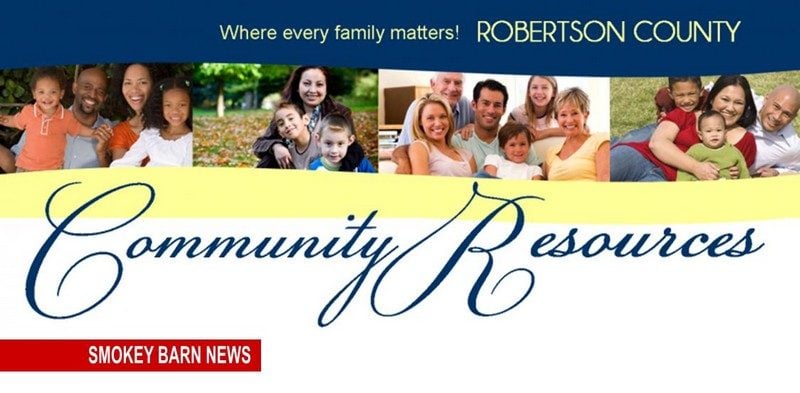 For A Full List of Family & Community Services, Resources & Meetings