(Video) Fire Claims Robertson Tobacco Barn, Over 3 Acres Lost
BARREN PLAINS, TENNESSEE: (Smokey Barn News)- A Barren Plains area tobacco barn is a total loss following a fire that fully engulfed the structure Tuesday evening.
The barn is located on Hwy 161 not far from Minnis Rd, between Springfield and Barren Plains, the first call coming into 911 at 9:38 PM. MAP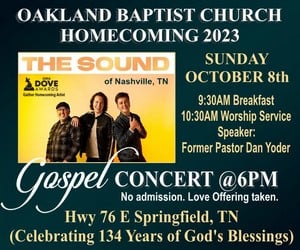 According to Fire Chief Chad Gregory with North Robertson Fire And Rescue, about 3.5 to 4 acres of tobacco were lost in the fire. The barn was already fully involved when firefighters first arrived. When a fire has any kind of a head start on a tobacco barn there's little first responders can do but prevent the fire from spreading to adjacent structures or brush.
The barn is positioned close to the road and near a utility pole which was also chared. CEMC arrived quickly to make repairs but they'll have to wait until the fire is completely out. Hwy 161 remains closed, no word on when it will reopen.
This will be the fourth tobacco barn lost to fire this season as farmers move into the latter stages of the firing process. At least two of the barns lost to fire were in their latter stages of the firing process and we've had little rain. Those two combined make for a very dry barn. According to Chief Gregory, this barn was in its third firing. For more info on the other three tobacco barn fires  CLICK HERE.
North Robertson Fire And Rescue, the Cross Plains Fire Department, the Adams Fire Department, and  Robertson County EMS all responded to the call.
If you are new to the Robertson County area and or the smoke-firing tobacco industry, here's a little context. Tobacco farming in Robertson County dates back generations. If you've ever seen a great big barn with white smoke coming out of the top of it, that's a tobacco barn. The process is called smoke firing. It's the process of curing tobacco before it is sold.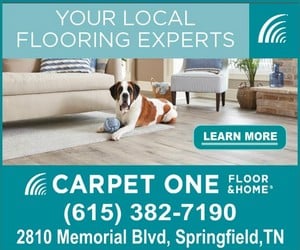 For farmers, smoke-firing tobacco carries risks. The tobacco is hung in a barn and a smoldering fire is lit on the floor underneath the tobacco. The barn is then sealed shut. It's a delicate balancing act between smoke and fire. Too much oxygen and the barn could ignite. Not enough oxygen and fire will go out. It's all just part of the rink of doing business every tobacco farmer faces in the firing season. Smokey Barn News is named after the smoke-firing industry, thus the name "Smokey Barn" and we are always saddened to see one lost to fire. For tobacco farmers, fires represent a tremendous loss in man-hours, income, structures, and product.
For a photo album of beautiful smoking barns captured by readers and Smokey Barn News reporters; CLICK HERE.