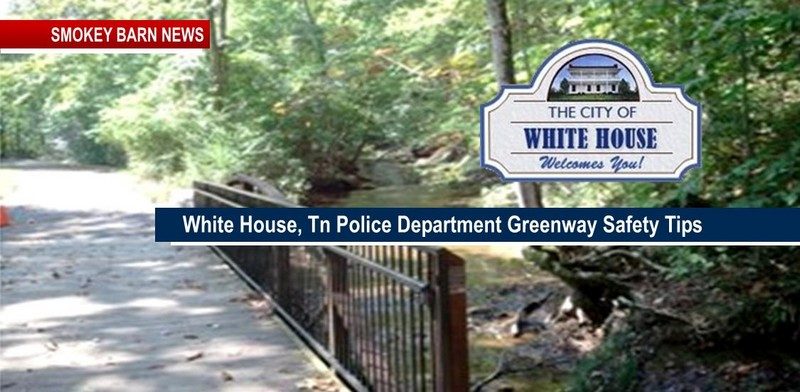 White House Police Investigate Greenway Incident & Recommend Safety Tips
WHITE HOUSE TENNESSEE: (Smokey Barn News) – According to officials with White House Police, on Tuesday around 1:15pm a victim arrived at the police department reporting that she was walking on the greenway just off of 31W North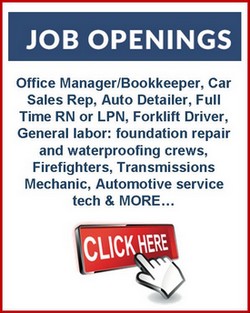 when a white male, wearing khaki shorts, a light colored baseball cap and glasses, approached her and said "I want you." The victim looked at the man and replied "what?" The man then placed his arms around the victim's waist and replied "I want you right now."
The victim was able to push the man away and run to her vehicle. According to Police, the subject did not follow. The victim immediately drove to the police department to report the incident.
White House Police Officers immediately went to the area and began a search but were unable to locate the individual.
White House Police Chief Pat Brady told Smokey Barn News that they are currently looking at video surveillance of the area to try to identify the individual.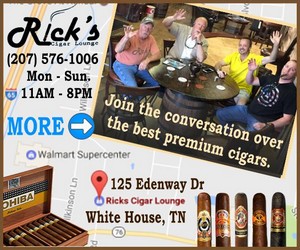 Chief Brady said that in the last year four White House Police Officer's have been bicycle certified to better patrol the Greenway and the park system.
Chief Brady said they are also purchasing two more bicycles and another Greenway vehicle.
"The Greenway system is extremely safe, we've had no other incidences, Chief Brady said.  "However, the Greenway system is about 6 miles long which is a lot of area to cover."  Chief Brady is asking that citizens be diligent.
Below is a list of safety tips Chief Brady recommends that you follow when in the park system.
Greenway Safety Tips:
Trail Watch/General Number: 615-382-6863 for White House Police Department
-Crime in progress, or a serious life-threatening injury can be reported to the White House Police Department at Emergency #9-1-1.
-Suspicious activity, strange behavior, threatening presence, loitering: Call White House PD.
-Illegal camps or litter related to alcohol or public intoxication: Call White House PD.
-Incidents involving domestic animals: Call 615-382-6863 White House Police Department
-Trail erosion, trail obstruction, graffiti, trail hazards: Call 615-672-4350, ext. 2114 White House Parks .
Trail Safety Tips:
-Carry a cell phone in case of emergency. Program the White House Police Department's number into your cell phone before you leave.
-There is safety in numbers. Use the buddy-system and enjoy the trail with a companion.
-Park in a well-lit, heavily-trafficked area. Lock your vehicle and do not leave valuables such as purses, wallets, jewelry, or cell phones inside.
-Carry identification including your name, phone number, critical medical information, and a contact name/number in case of an emergency.
-Wear comfortable sport shoes, loose-fitting clothing appropriate for the weather, and use proper safety equipment.
-Wear bright and/or reflective fabrics and carry a whistle or noisemaker.
-Tell friends or family the route you will be taking and when you expect to return. If you are going to be late, give them a call.
-Stay on the designated trail and avoid short-cutting or crossing open country.
-Be alert and aware of your surroundings. Avoid areas where visibility is poor, and be aware of sounds in your environment.
-Be confident. Look people in the eye and let others know you are aware of their presence with a polite "Hello!"
-When you approach your car, have your key ready. Check the floor and back seats before you get in.

Smokey Barn News (Sponsor/Advertisement)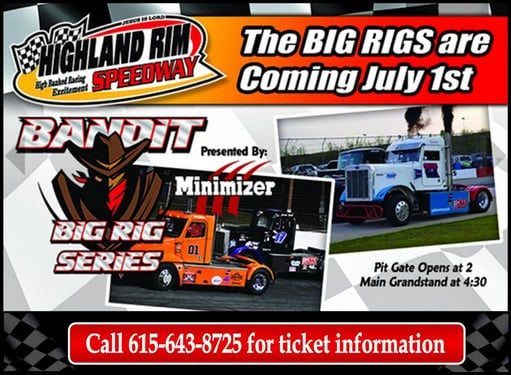 We bring you ALL the News in and surrounding Robertson County, Tennessee.