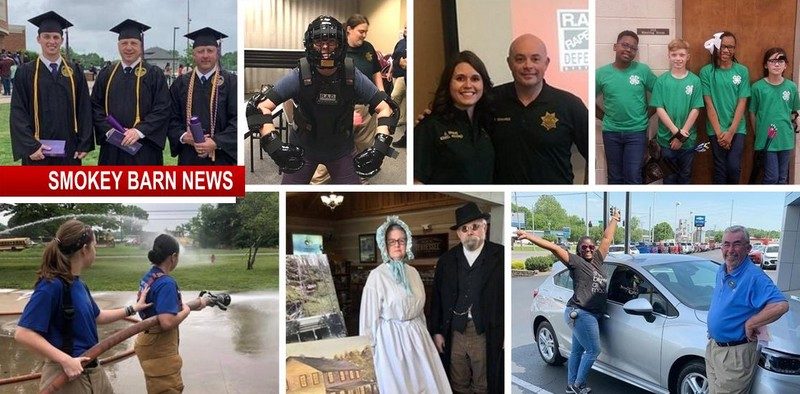 Smokey's People & Community News Across The County May 13, 2019
ROBERTSON COUNTY TENNESSEE: (Smokey Barn News) – Again it was a busy week in Robertson County and surrounding cities, and again, Smokey Barn News has pulled it all together for you. Submit your story to [email protected]

City of White House, TN- Police Department: Congratulations!
Congratulations to Assistant Chief Jim Ring, Detective Sergeant Dan Hunter, and Detective Danny Ward. All 3 received their bachelor's degrees from Bethel University on 5-4-19. Great job guys!!!! White House Police Department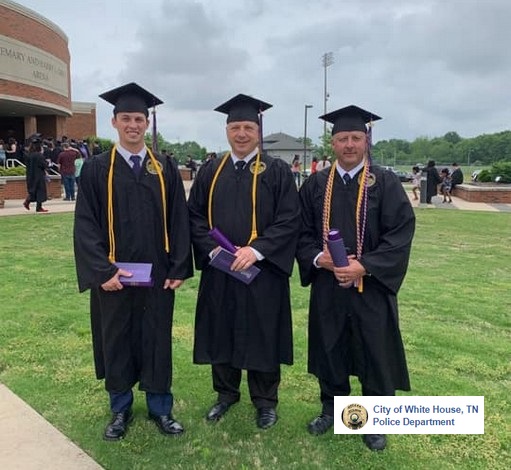 UT Extension-Robertson County 4-H Archery Awards
Recently the Robertson County 4-H Archery team did a fantastic job at the 4-H Jamboree match at TN Tech. Five of the open compound participants won awards on the Saturday of the event. On the opening day of the contest, we had 4 Genesis competitors and one took home awards. Great Job! Recently the Robertson County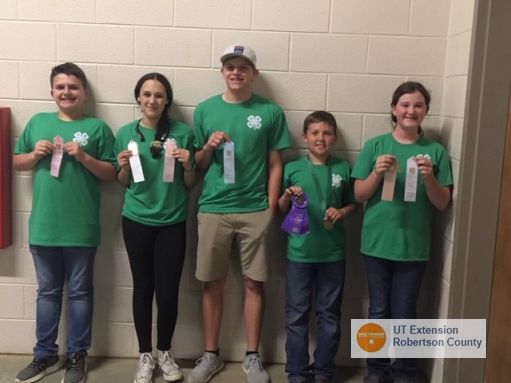 Award-winning Robertson County 4-H Archery/Open Compound winners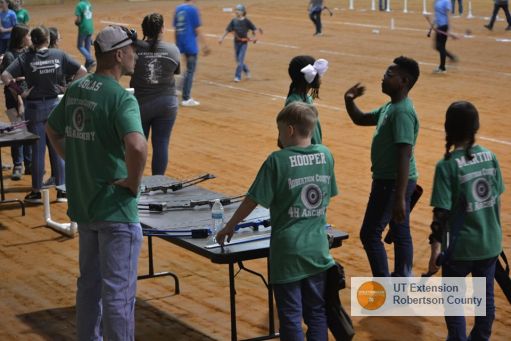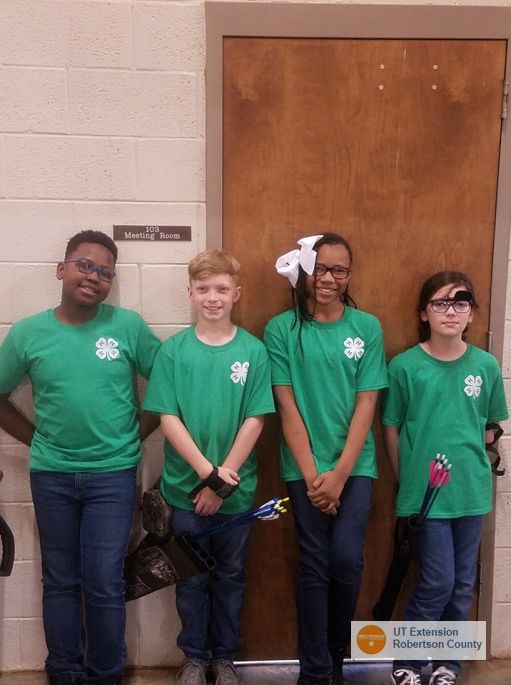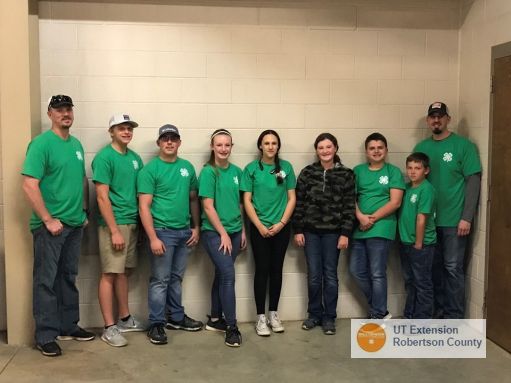 City of White House Fire Dept. WHAT'S GOING ON!?!?
Our Fire Station One is undergoing some facelift work, and everyone knows before construction there is destruction! Our front driveway has been showing its age more and more in the last few years. The time has finally come for out with the old, and in with some new concrete! Keep an eye on the station and our FB for more updates on "Operation Facelift WHFD edition" and yes the station is still open and running calls for service!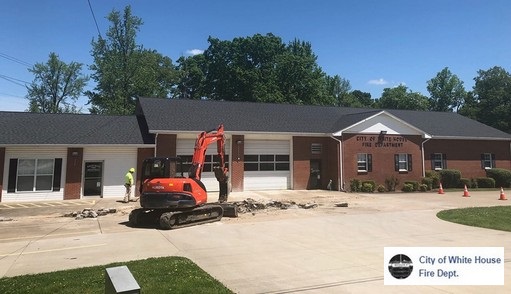 Robertson County Senior Center Remembers George Porter
Many good folks have walked through the doors at The Robertson County Senior Center but today we Honor the Memory of George Porter, Our Friend and A Friend To Many. Corn Toss was his game On Wednesday. George Porter's online obituary can be seen here.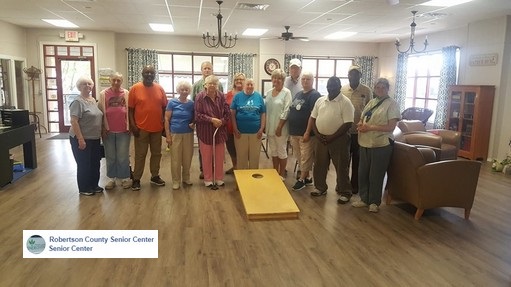 City of Adams, TN Gets New Sign!
We are excited to see our new sign up! Shout out to Mr. Eddie Bellar for his fabulous work! City of Adams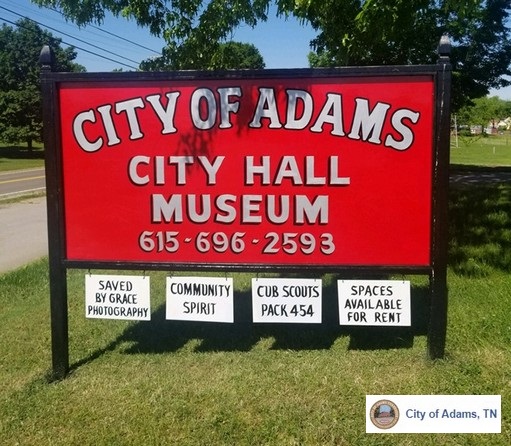 Robertson County Sheriff's Office – RAD women's self-defense class
Thank you NorthCrest Medical Center for having our RAD instructors teach a RAD women's self-defense class for you all. We are happy that the women who participated enjoyed and walked away feeling empowered.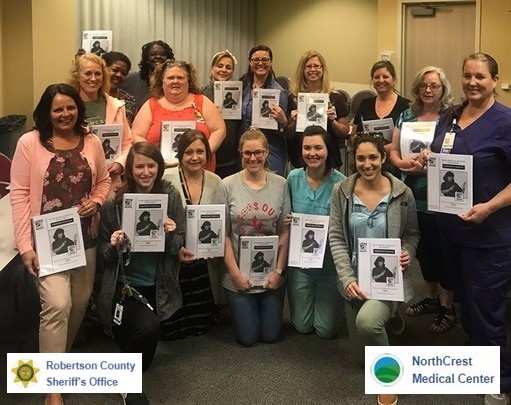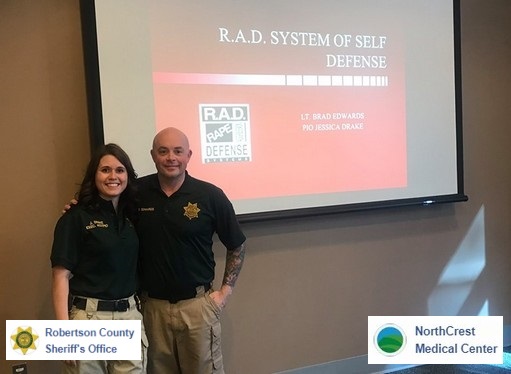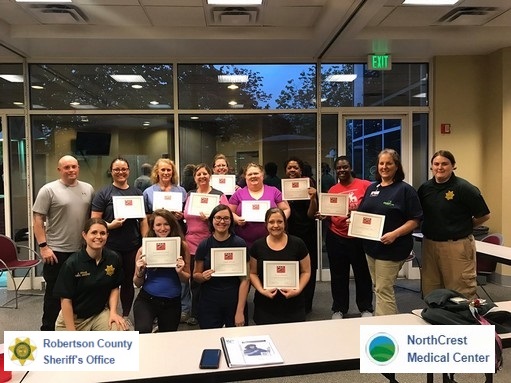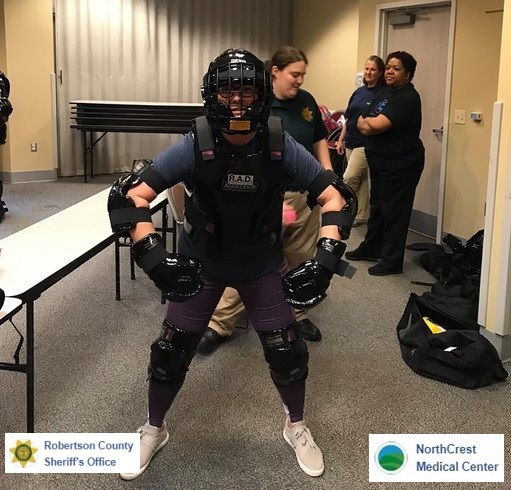 A premier Smokey Barn News sponsor
Payne Chevrolet: Another happy customer!
Makiya is driving off in one of our last New 2018s! Congratulations on your new Cruze.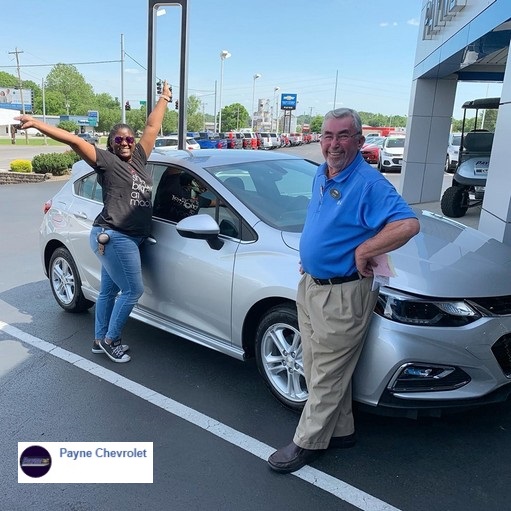 2019 Jerome P. Ellis Memorial Scholarship Recipient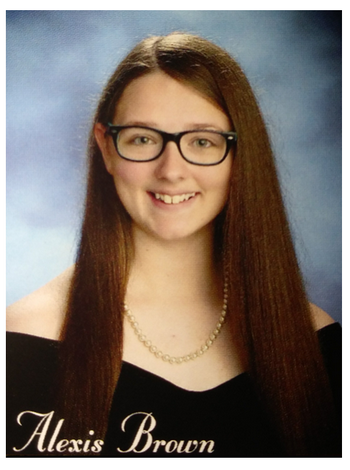 The Ellis Family Foundation is honored to announce Ms. Alexis Brown of Greenbrier as the inaugural recipient of the 2019 Jerome P. Ellis Memorial Scholarship.
Alexis is a 2019 graduate of Greenbrier High School. Her outstanding academic achievements and her desire to continue her education in obtaining an Education Degree qualified her for this scholarship. Alexis has a 3.965 GPA, is a member of the National Honors Society, Beta Club and Future Teachers of America. She has been a member of the Greenbrier High School Marching Band for her entire high school career. Alexis has an impressive community service record including volunteering at her church, Ebenezer Baptist in Greenbrier, COPE and at Greenbrier Elementary School just to mention a few. After graduation, Alexis plans to attend Austin Peay State University in Clarksville and will major in Education with an emphasis in PreK-3rd grade. Alexis is the daughter of Robert and Jennifer Brown of Greenbrier.
To qualify for this scholarship, Alexis had to be a future full-time student working towards an undergraduate degree at an accredited college or university, have a minimum cumulative grade point average of 3.0, graduate from a Robertson County Public School and seeking a degree in Education. The $2,000 scholarship will assist Alexis in all expenses that she may incur while in college.
The Jerome P. Ellis Memorial Scholarship was created in memory of Mr. Ellis who was a lifetime educator in Robertson County and where he served as Superintendent and Director of Schools for over twenty-three years. His greatest passion was to see young men and women grow into great adults and leaders in their community.


The City of Portland and the Portland Chamber of Commerce Present Strawberry Crate 
The City of Portland wanted to create a unique area for tourists to make memorable pictures in the home of the Middle Tennessee Strawberry Festival, thanks in part to a tourism enhancement grant. The City and Chamber encourage locals & tourists alike to take their pictures with the crate and share on Facebook, Instagram and Twitter using #SeetheCrate37148. Strawberry Crate is located in Citizen's Park at the corner of Main Street in Portland.
(Note: A sliver of Portland runs along the border of 31W & I65 in Robertson County)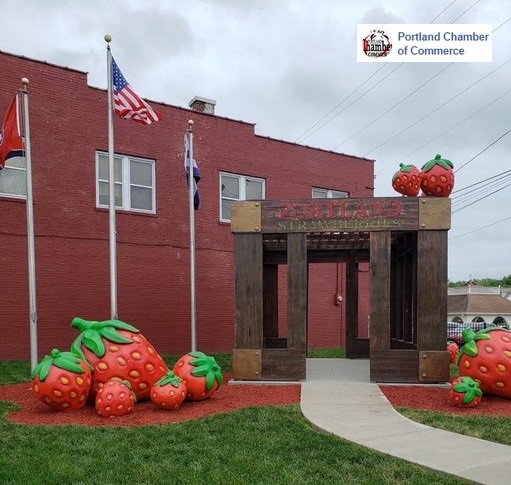 Healthier Robertson County Acting For Life (Peer to peer education)
Today we wrapped up our final Acting For Life (AFL) performance with the Robertson County Health Council. A total of middle and high 7 schools had the privilege of seeing these 10 troupe members over the last 3 months. Thank you to JBHS, WHHES, WHHHS, CMS, ERHS, GHS and SMS for giving us the opportunity to work with your students. AFL skits include alcohol, tobacco and drug use, body image, self-esteem, sexting and bullying. Peer to peer education is powerful and we look forward to year 21 with this troupe!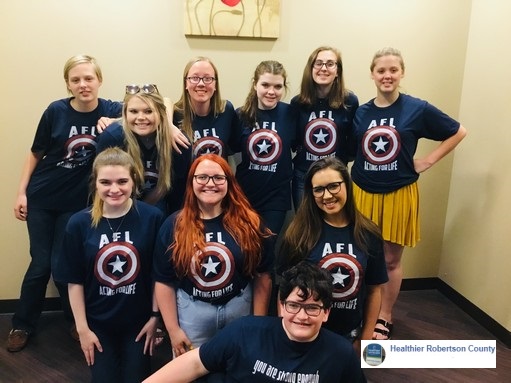 Pictured back row: Melissa Miller (ERHS), Kylie Jones (SHS), Jasmine Ayers (SHS), Emily Gass (SHS), Caelia Burchett (WHHHS), Catherine Miller, Bailey Gass (SHS), Megan Sowell (SHS), Elliot Esquilla (SHS), Lillian Mays (JBHS).


SAVE THE DATE! (June 23) The Depot hosts "Summer Fiesta Dinner Party" fundraiser for Bransford!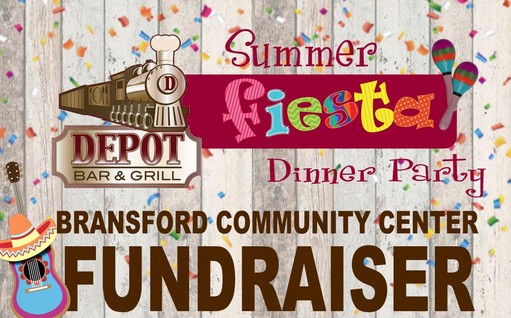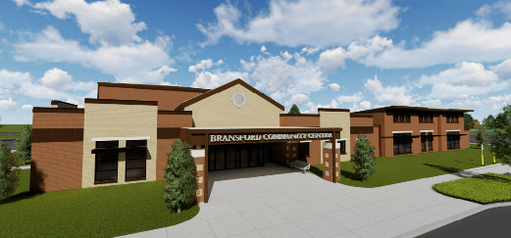 Sunday, June 23, 2019 at 5 PM – 9 PM at the Depot Bar & Grill – 1007 S Main St, Springfield, TN
Starting Monday, May 13 at 7 am will be 120 tickets for sale. They sold out within hours for the last event, so click here to get your tickets! Enjoy a delicious array of food, mix and mingle as you please both in the restaurant and on the patio, and have a wonderful time while helping us make Bransford Community Center a reality!
Tickets will be $75 per person and include Live Music all food stations, soft drinks and one margarita per ticket. A cash bar will also be available.
Food stations and menu (Items may change as we get closer to the date)
Homemade tamales
Carnitas
Taco station
Pork & black bean stew or posole
Yucatan pickled red onions
Quesadillas
Mango salsa carnitas
Homemade guacamole
The Center, which will be located on the grounds where the Bransford High School once stood, will stand for unification across all groups of Robertson County.
Poor or wealthy. Minority or non-minority. Old and young. All will be welcome through our doors as we work to build a safe haven for community members to enjoy each other's company in while learning, networking, playing and growing.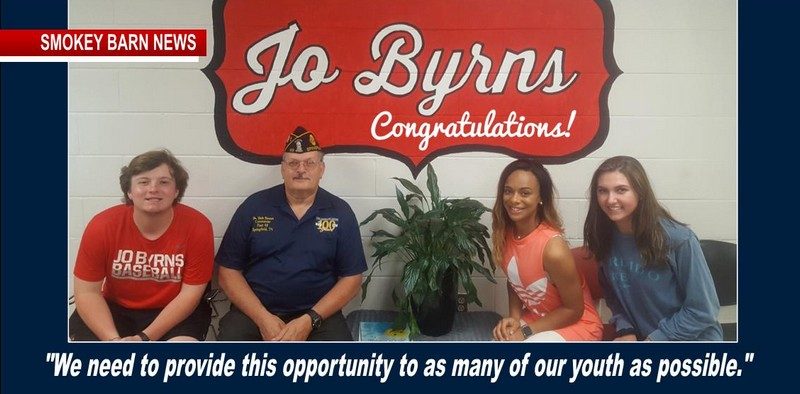 Pictured from left to right are: Lonnie (Rudy) Tucker, Dr. Barner (Post 48 Commander), Jaya Herring, and Eve Miller, all from Jo Byrns High School. Post 48 is also sponsoring Lakien Pratt and Daniel Neal from Springfield High School.
American Legion Congratulates Future Leaders (Boys State/Girls State)
SPRINGFIELD TENNESSEE: (Smokey Barn News) –The officers and members of Springfield Post 48, American Legion, wish to congratulate this year's students who will be attending American Legion Boys State and American Legion Auxillary Girls State.
Students from High Schools across the state will be attending. Boys State is being held at Tennessee Technological University, in Cookeville, TN from May 19 – May 25, 2019 and Girls State is being held at Lipscomb University, in Nashville, TN from May 26 – Jun 1, 2019.
"At American Legion Boys State, participants are exposed to the rights and privileges, the duties and the responsibilities of a franchised citizen. The training is objective and practical with city, county and state governments operated by the students elected to the various offices. Activities include legislative sessions, court proceedings, law enforcement presentations, assemblies, bands, chorus and recreational programs." FULL STORY


National Police Week Starts May 12-18
In 1962, President John F. Kennedy signed Public Law 87-726 designating May 15 as Peace Officers' Memorial Day, and the week in which May 15 falls as National Police Week. The law was amended by the Violent Crime Control and Law Enforcement Act of 1994, Public Law 103-322, signed by President Bill Clinton, directing that the flag of the United States be displayed at half-staff on all government buildings on May 15 each year. While the actual dates change from year to year, National Police Week is always the calendar week, beginning on Sunday, which includes May 15.
Each year, on average, our nation loses between 140-160 law enforcement officers in the line of duty.
In 2019, National Police Week (NPW) will be May 12-18. Each year, on average, our nation loses between 140-160 law enforcement officers in the line of duty. In 2018, 163 officers died in the line of duty. There were 28 K9 line-of-duty deaths in 2018.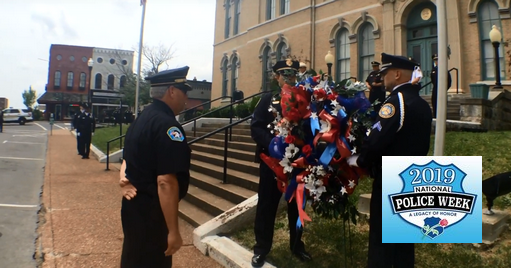 *****A Law Enforcement Memorial Ceremony will be held at Noon on Wed. May 15th at the Robertson County Courthouse in downtown Springfield.



The Separation Between Church & State?
To the Editor;

When a lie is repeated over and over, many simply begin believing it. For instance the alleged "wall of separation between church and state."
This often used phrase is falsely attributed to the Constitution. In reality it came from a letter written by Thomas Jefferson, in 1802, in response to the Danbury Baptist's concern over a rumor they had heard that the American government was going to set up a national church, much like the Anglican Church in England. In the letter, Jefferson explained to the clergymen that the founding fathers had set up a wall of separation between church and state to prevent that from happening in America.
Thomas Jefferson had no intention of allowing the government to limit, restrict, regulate or interfere with public religious practices. He believed, along with the other founders, that the First Amendment had been enacted only to prevent the federal establishment of a national denomination. In 1947 the Supreme Court took a simple statement intended to imply that government wouldn't interfere with the church and they distorted it. The court used Jefferson's letter to create a new interpretation of the First Amendment. The result was an interpretation that went well beyond the framers' original intent. It's the duty of the Court to protect the Constitution not change it.
The Declaration of Independence clearly claims that there is an Almighty Creator God, that our rights come from Him. There can be no separation of God from government, because He created it to secure the unalienable rights He created you with.
It should be obvious that the "separation of church and state" phrase has been used to twist the meaning of the First Amendment to the opposite of the original intent.
-Ken Blinco
Portland, TN


White House Area Chamber of Commerce – Visit Our Museum for National Tourism Week
This week is National Tourism week so Susan and one of our great museum volunteers, Terry Palmer, spent time at the Welcome Center inviting people to Discover White House! If you haven't visited our museum yet you need to put it on your Summer bucket list!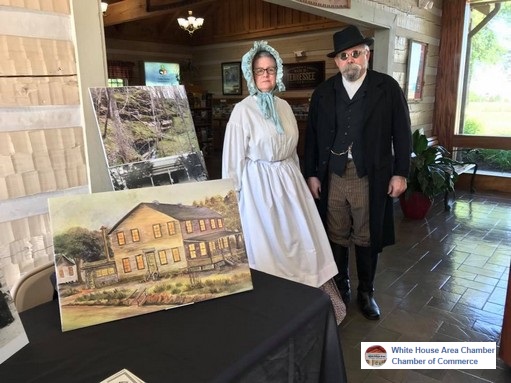 White House Inn Museum
412 HWY 76, White House, TN 37188
Monday – Thursday 9:00am – 4:00pm
Group tours can be scheduled by calling 615-672-5223
The White House Stage Coach Inn was built by Richard Stone Wilks in 1829. It was the only house painted white between Nashville and Louisville, KY and was located on the L & N Turnpike which was the primary route of travel north and south. The first stagecoach route was established in 1838 and the Inn became one of the stops for food and lodging. It was the travelers and coach drivers that referred to the Inn as "The White House" so this is how the town derived the name of White House.
The White House Stage Coach Inn welcomed many travelers including the famous President Andrew Jackson of Tennessee en route to the White House in Washington, DC.


Pleasant View Volunteer Fire Department Explorers Training
Today, our explorers got to get some hands-on training with the basics of handling hose lines and vehicle fires. We are blessed to have a great group of kids that are eager to learn about the fire service! These kids are the future and we take pride in that.
(Note: A sliver of Pleasant View runs along the border of I24 in Robertson County)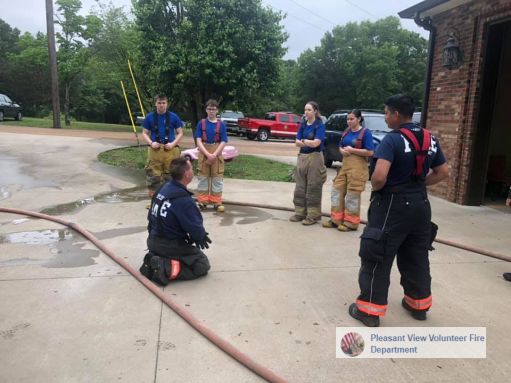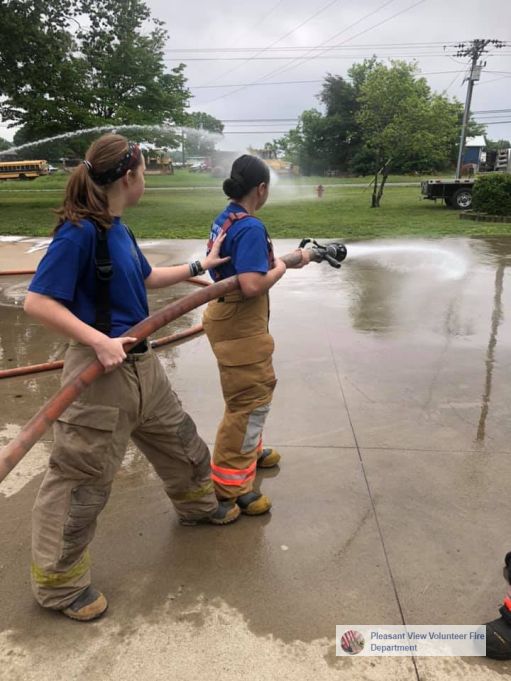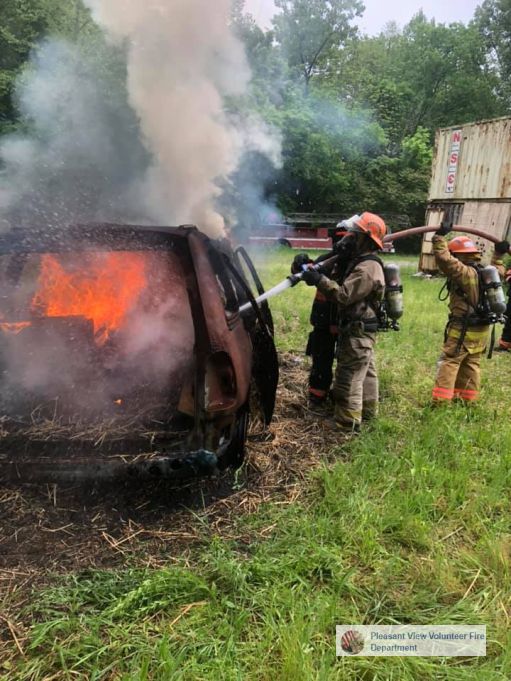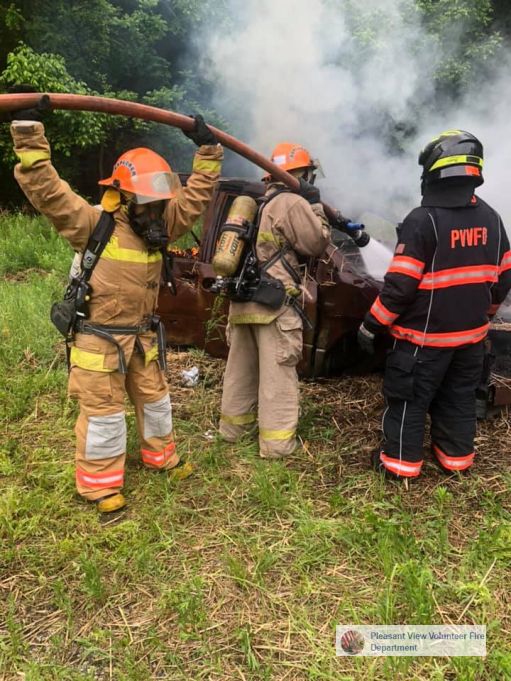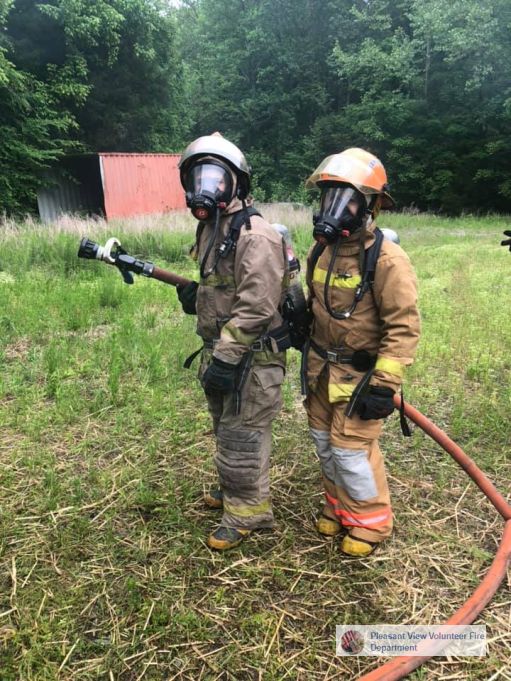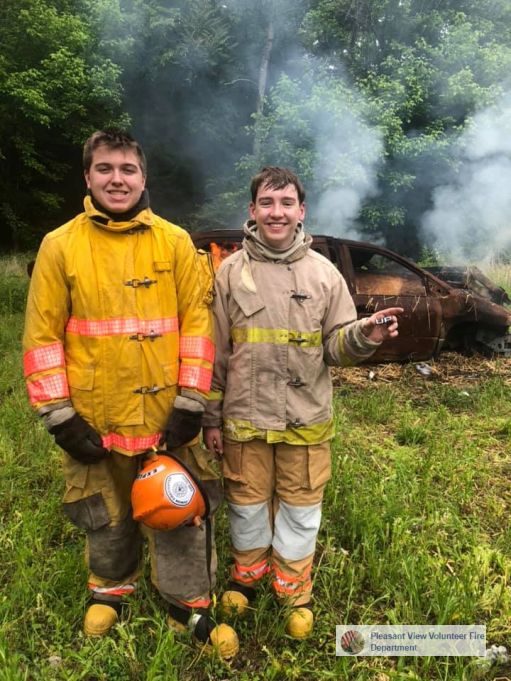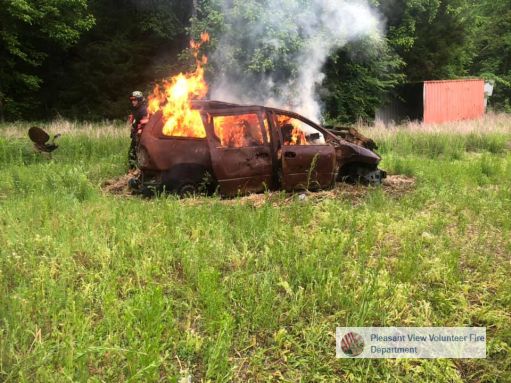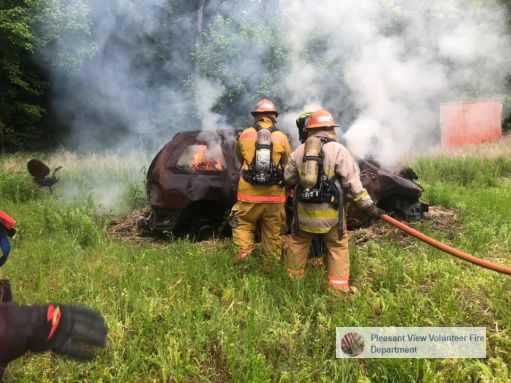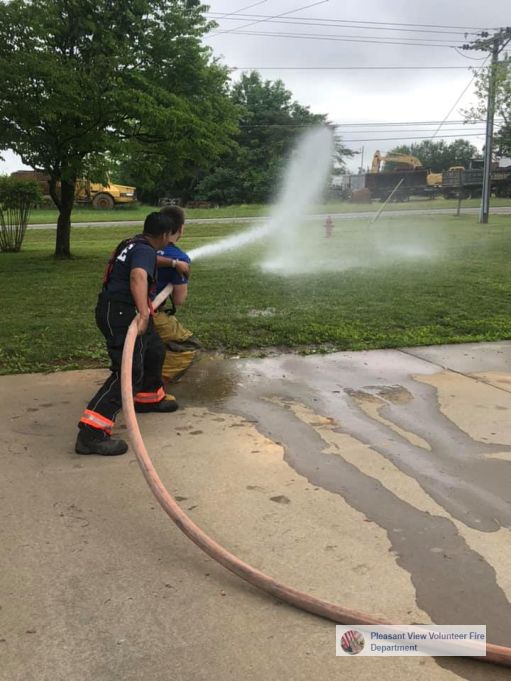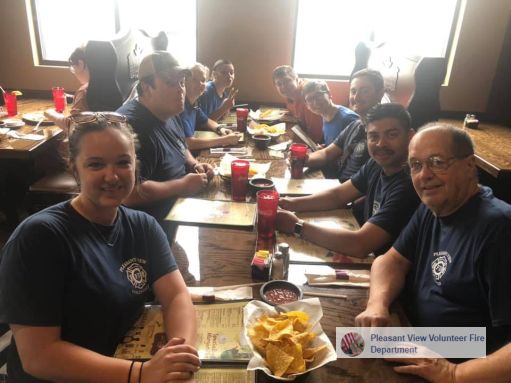 Robertson County Animal Control Adoption Event A Hit!
We've had an awesome adoption event today at Krogers in Springfield. We want to personally thank everyone that's either adopted one of the animals or made a donation.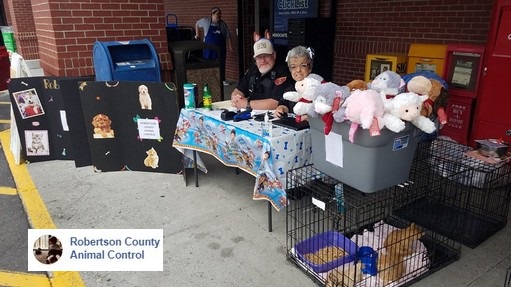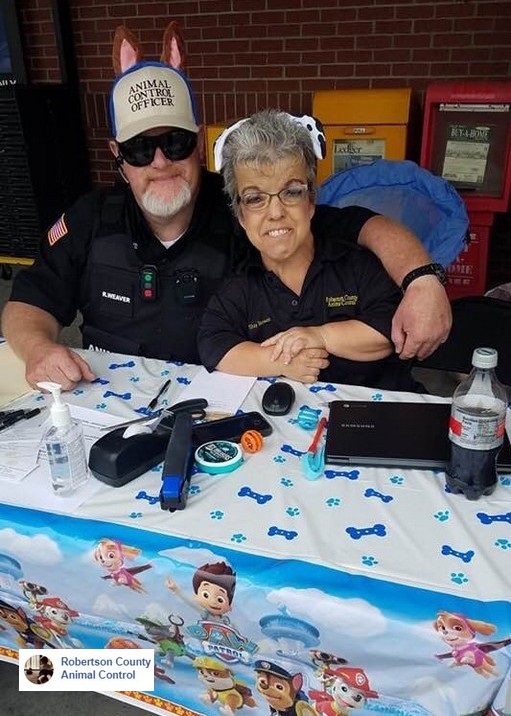 The Robertson County Animal Control is a county shelter overwhelmed by the current overpopulation of pets in our county. We have been working diligently to improve the situation in our area and lower our euthanasia rates. This has only been possible with support from our commissioners and mayor, and leadership of our Director Kevin Clinard. We promote spay and neuter. Please contact our office (615) 384-5611 for information on low cost spay and neuter or to schedule to have your pet fixed.
Supplies are always needed:
The items used the most includes: bleach, laundry detergent, paper towels, hand sanitizer, Pine-Sol, disinfecting wipes, Equine Pine ( sold at Tractor Supply, used as cat litter), canned dog and cat food, dry dog and cat food, dog treats (no rawhide), cat treats, 13 and 48 gallon trash bags, latex gloves (large and x large size), etc.
"Thanks in advance to anyone that donates. We do greatly appreciate your generosity."
Adoptable animals are pictured on our Facebook page.
RC Animal Control is located at 2900 W County Farm Rd, Springfield, TN MAP
Hours:
Friday 10 AM–4 PM
Saturday 10 AM–4 PM
Sunday Closed
Monday 10 AM–4 PM
Tuesday Closed
Wednesday 10 AM–4 PM
Thursday Closed


A Message from Springfield Mayor Ann Schneider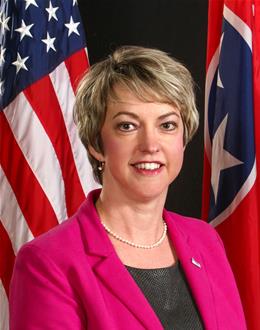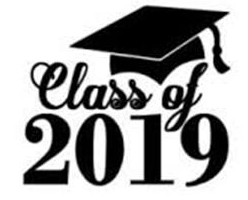 Springfield High School graduation is Thursday night at 6 pm at APSU Dunn Center.
The public is welcome so please come help us celebrate with our graduates.
Mayor Schneider will be recognizing National Skilled Nursing Care Week by visiting The Waters of Robertson and The Waters of Springfield on Monday.
She will be presenting proclamation at both facilities.
National Skilled Nursing Care Center Week (NSNCW) is May 12-18, 2019


Last weeks Across The County- This Weeks Movers & Shakers
MORE LOCAL STORIES THIS WEEK
Motorcyclists Dies In Hwy 76 Crash Near Springfield
Cross Plains Motorcyclist Murder Suspect In Custody
Gas Pump Ignites After Parking Accident In Coopertown
Obituaries Of The Week May 8, 2019

Smokey Barn News (Advertisement)
Smokey Barn News (Advertisement)
We bring you ALL the News in and surrounding Robertson County, Tennessee.