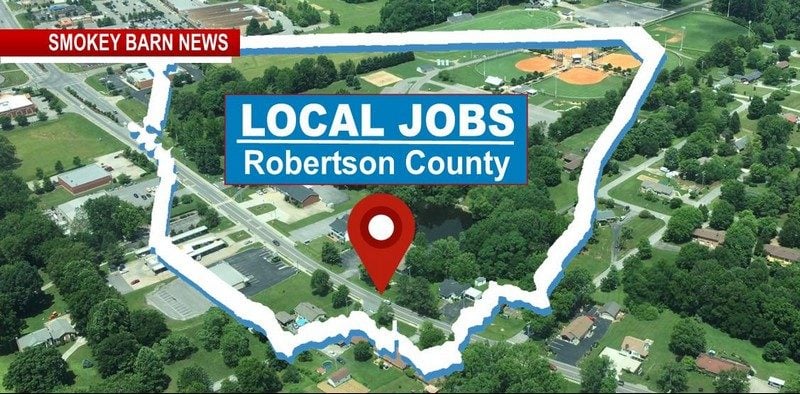 Area Top Jobs (The Local Jobs Insider)
Is your company hiring? Fill your job fast on Smokey!
Email us for prices–> [email protected]
ROBERTSON COUNTY TENNESSEE: (Smokey Barn News) – How far do you drive to work? Many in Robertson County travel outside the county for work but that is starting to change.  Perhaps your problem is boredom and you would consider a change for the right company. Either way, we've got you covered with some of Robertson County's top jobs at many local firms. As more and more companies move into the Robertson County area and/or expand their facilities, more and more great jobs are becoming available.
Take a look at the jobs below and continue to follow Smokey's jobs page to get the 411 on great local career opportunities and think of a day without the headache of traffic or boredom.
Take a look at the jobs below and feel free to reach out to the companies with whatever questions you have, and good luck.

ROBERTSON COUNTY's TOP JOBS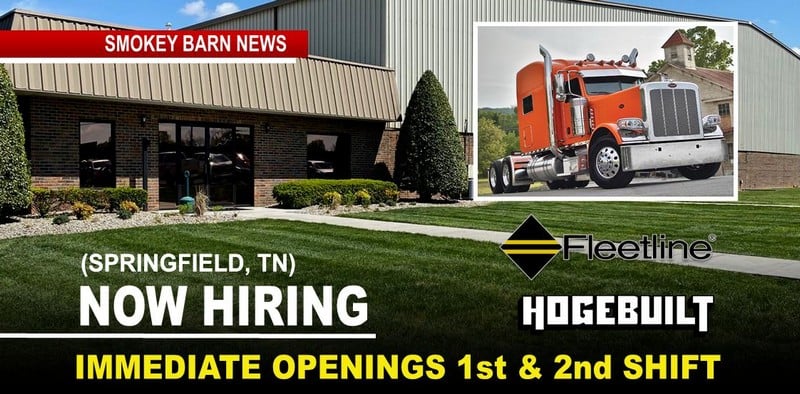 Springfield's Hogebuilt/Fleetline Expands, Adding Second Shift 
APPLY TODAY
Robertson County conglomerate Fleetline and Hogebuilt are expanding in Springfield and the pair have opened hiring across the board.  Together they are adding day shift positions and opening a new second shift as they expand their workforce to meet the growing demand for their products.
Operating like two divisions under one roof, Hogebuilt and Fleetline are located in the heart of Springfield's industrial park. MAP
For a sneak peek inside their Springfield plant and a look at their very popular products, see videos below.
With the creation of the new second-shift along with day-shift opportunities, both Fleetline and Hogebuilt have opened up opportunities across the board.  "Due to growth across all of our product lines, we are opening up a second shift," the company(s) said in a statement Friday.
Here's a look at the opportunity and how you can apply.
SIGN-ON BONUS: $250.00 signing bonus, payable after 30 days of employment.
Our benefits start immediately. (See benefits below)
We are hiring: Assembly Candidates & Machine Operators.
Manufacturing Team Member:
I. Job Description
Job Purpose: Assemble and prepare product for shipment.
Job Duties:
1. Build parts in accordance to daily schedules, pick lists and/or documented instructions.
2. Prepare orders for shipment with appropriate labeling and packaging.
3. Work to production or sales orders, assembling in proper sequence the configurations required to satisfy orders.
4. Must legibly and accurately document first piece inspection and other forms as required.
5. Report to the group leader any problems that may arise (i.e. non-conforming parts, lack of material, etc.)
6. Maintain clean and orderly work area and work in a safe manner to protect themselves, other employees and equipment.
7. Operate a forklift in a safe manner, if applicable.
8. Follow all safety/work rules and regulations.
9. Other duties as assigned.
10. Run press machines and change out dies, if applicable.
11. Periodic cleaning and maintenance of machinery and work areas including storage and organization.
Responsibility and Authority:
Reports to: Group Leader. Not responsible for other employees.
Assist: Various support areas when needed.
Interface: Other operators and production departments.
II. Workplace Conditions
Tools and Equipment: Various hand tools, press machines, dies, etc.
Working Conditions: Subject to noise and dust in a non-temperature controlled environment.
III. Worker Abilities
A. Physical
1. Ability to lift moderate amounts of weight (under 50 pounds).
2. Ability to stand for up to ten hours, climb a ladder, bend/twist at waist, push, pull, pick and grasp objects with hands.
3. Ability to perform repetitive operations.
B. Mental
1. Ability to understand and closely follow instructions.
2. Ability to comprehend written and verbal instructions, drawings, and do basic mathematics.
3. Must have good interpersonal skills and be able to communicate clearly and precisely.
Pay:
The minimum starting pay is $14.00 per hour for the day shift.
Benefits:
• Health Insurance: Blue Cross Blue Shield
• Delta Dental
• Vision: VSP
• Company-paid short term and long term disability
• Company-paid life insurance
• Nine paid holidays a year
• Holiday Bonus
• Begin earning vacation on the first day of employment
• Sign-on Bonus of $250 after 30 days of employment.
How To Apply?
Apply in person Monday-Friday 8-4 at 784 Bill Jones Industrial Drive or Apply online –> Here and an interview will be scheduled.
Candidates that apply in person and call (615) 667-6597 will be interviewed when they drop off their application.
*All candidates must be able to pass a drug screen, background check, and physical. 
Hogebuilt/Fleetline are both equal opportunity employers.

About Hogebuilt
Hogebuilt's mission is to produce the best-looking quality stainless steel fenders in the trucking industry; and to achieve The Ultimate Finish for Trucks! Hogebuilt entered the heavy-duty truck market in 1944 by introducing its first line of 24″ quarter fenders. The quarter fenders with a new and most effective spray suppression design quickly became the leader in the quarter fender market. To remain the leader in design and quality, Hogebuilt introduced the very first 27″, 30″ and 34″ quarter fender options produced in a 304 stainless steel with a mirror finish and our unique 3″ side flange. Our side flange is the longest in the industry and gives Hogebuilt products the sleek look that our customers desire. To complement its line of fenders, Hogebuilt was the first in the industry to develop a complete line of unique suspension specific mounting brackets. At this time, we have all models to choose from, filling the needs of all major truck manufacturers. Read MORE…
About Fleetline
For over 40 years, Fleetline Products has been known as the leading OEM supplier of spray suppression products to the trucking industry. We opened our doors in 1973 and quickly built a strong reputation for producing high quality parts, while providing excellent customer service. Our commitment to quality and helping customers find the right solution for their needs is a tradition that continues today.
Fleetline provides a full line of products for trucks and trailers built to service multiple vocations. Our product line includes fenders for single axle, half tandem and full tandem applications, as well as mud flap hanger brackets and mounting components. Our quarter fenders and mud flap hanger brackets are factory installed options on Peterbilt, Kenworth, Freightliner, Western Star, International, Volvo and Mack trucks. Fleetline is proud to be first fit in truck production for over 40 years. Read MORE…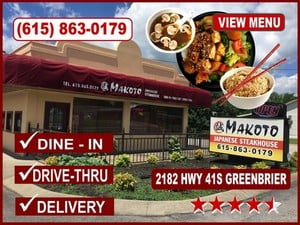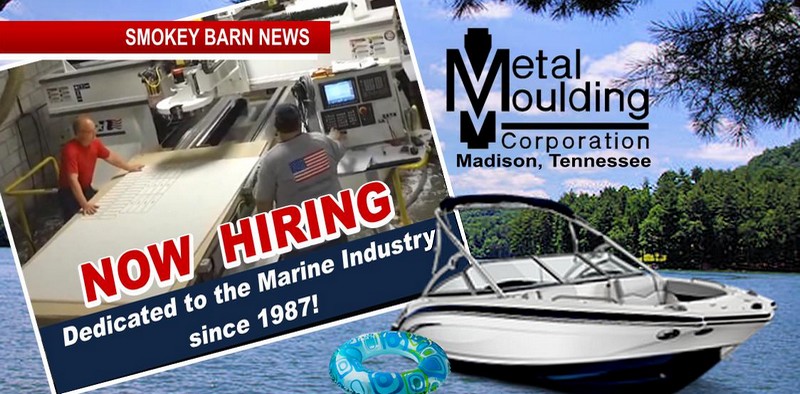 1st & 2nd Shift Openings Across The Board At Metal Moulding Corp/Patrick Industries  
Metal Moulding, a division of Patrick Industries, Inc., has been dedicated to the Marine Industry since 1987! Their 90000 sq ft. plant is just north of Nashville, TN and they are currently hiring Full and Part-time Positions, starting at $14.00 and up depending on skill level and experience. We have added some info about the opportunities, how to apply as well as our history in middle Tennessee below.
Since its inception, MMC has been a major supplier to many notable marine manufacturers such as Sea Ray, Correct Craft, Mastercraft, Boston Whaler, Ranger, Triton, Key West Boats, Phoenix Boats, Crownline, Bennington, and Premier. Non-marine Lennox Hearth & Patio, Shoals Solar and Pro Charging are just a few of our many customers.
Job Openings (1st & 2nd Shifts):
• Assemblers Plastic/metal Dept.
• Paint Line Operators/painters
• Grinders/Sanders
• Brake Press Operators
• Laser Machine Operators
• CNC Machine Operators
• Turett Machine Operators
• Ship/Rec Order Picker & Packers
• Welders
• Drill Press Operators
• Routers Operators
• Floaters
• Design Engineer
Benefits vary per position.
401(k) matching, Dental insurance, Disability insurance, Employee assistance program, Health insurance, Health savings account, Life insurance, Paid time off, Referral program, Vision insurance.
APPLY TODAY!
Apply In Person at Metal Moulding Corp at 1225 Northgate Bus Pwy Madison, Tn 37115 or Email Resume To: [email protected] Phone Number: 615-865-9867
JOIN OUR TEAM!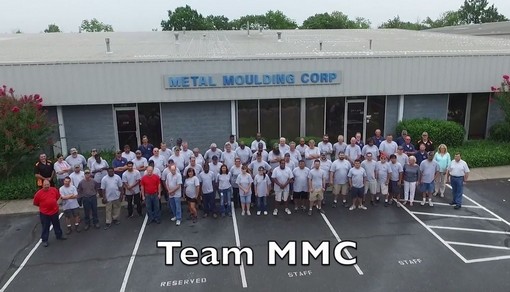 More About Us:
MMC is an approved ABA, IBBI and BBG supplier. We are a member of the NMMA (National Marine Manufacturing Association) and are BBB (Better Business Bureau) accredited (view BBB certificate ).
All metal shop equipment is CNC controlled, giving our customers the exact same part every time.
A waterjet, three lasers, six break presses, five full timer welders, three turrets and two shears are just a part of the many pieces of equipment in the metal shop.
Our plastic department has four CNC routers. This department also works with acrylic & PVC sheet stock and solid surface materials.
MMC's volume enables us to purchase poly material direct from the factory at a more competitive price.
We have an in-house appliance quality powder coating operation with a 5-stage wash system.
Standard Orders lead time for in-house production is 25 working days. For any parts that require outside services (anodizing, electro-polishing, etc.) lead time is 30 to 35 days. Our sales team is willing to work at any level to help customers with design projects for a superior fit, function, cost-effective, and quality part.
MMC has designers in the metal department and plastic department who work directly with our customers, sales team, engineers, and staff. We work with sales agencies (William F. Miller, Coatney Sales) that cover the eastern U.S.
MMC is located on the north side of Nashville, TN, offering some of the best freight rates in the US. www.metalmoulding.com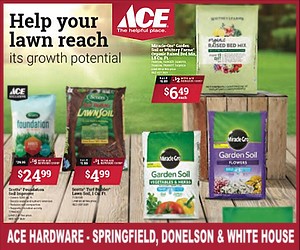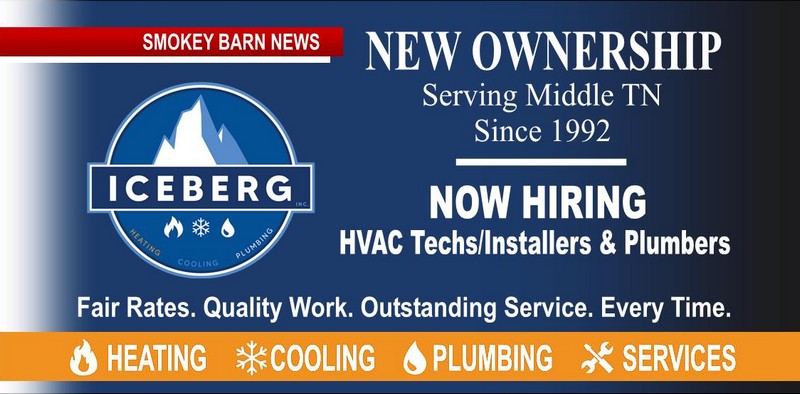 Iceberg HCP Acquired, Expands, Hiring Opens Across The Board
Iceberg HCP, servicing customers across middle Tennessee, announced Monday that the firm has been acquired. Along with the acquisition, the firm has announced that it is expanding its range of services to include plumbing and have opened up hiring across the board.
Founded and based out of Robertson County since 1992, Iceberg HCP serves Middle Tennessee in Cheatham, Davidson, Montgomery, Robertson, and Wilson counties. The original founder, John Grovesnor, and staff will continue to be a part of daily operations at Iceberg. John will be staying on with Iceberg as Director of Sales and Operations. "We will continue to value his customers just as he has done for almost 30 years," said Michael Crawley, the firm's new owner.  "We appreciate John and his customers and look forward to serving our community alongside him!"
With the acquisition, the firm has opened up hiring on both sides of the business, Heating/Cooling and Plumbing. See job descriptions below.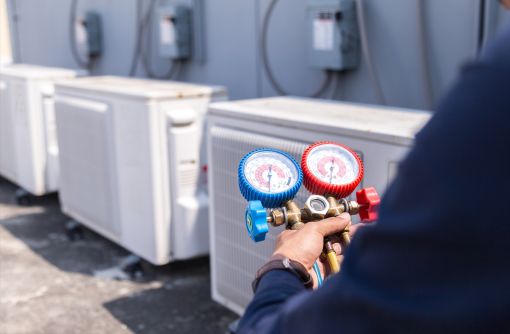 Iceberg HCP works with homeowners, builders (on new construction projects), and commercial businesses installing quality HVAC equipment such as: American Standard, Tempstar (by Carrier), and other brands upon request — with competitive pricing!
We install A/C and heating units, mini-split and city multi-systems, gas logs, whole-house dehumidifiers, and water heaters.
You can rest easy knowing that you have the best technicians servicing and repairing your equipment no matter the brand.
Iceberg, Inc. is Licensed: TN State Mechanical, Bonded and Insured.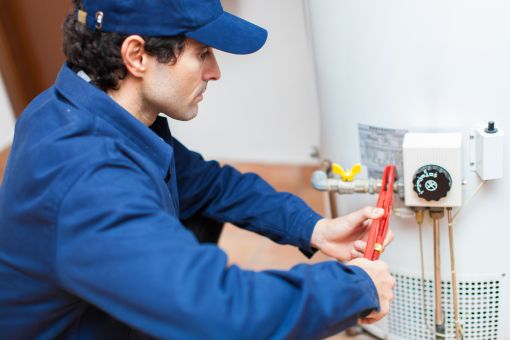 Iceberg Heating Cooling & Plumbing Job Opportunities:
NOW HIRING HVAC Techs/Installers & Plumbers
We are pleased to announce a plumbing division to what was once Iceberg Heating & Cooling.
HVAC Techs/Installers (Full Time): $19-$33/hour
● $2,000 Sign on Bonus (after 6 months)
● Experience with in-service calls, and installing duct work and units.
● Change-outs on all brands of HVAC units required.
● 2+ yrs of experience
● Hand tools required
● Driver's license required
● Clean MVR required. Must bring to interview.
● EPA cert. required.
● Job Type: Full Time
● Bonuses Available
● NEW Service Vehicles
Plumber (Full Time): $15-$24/hour
● $2,000 Sign on Bonus (after 6 months)
● Experience with in-service calls
● 2+ yrs of experience
● Hand tools required
● Driver's license required
● Clean MVR required. Must bring to interview.
● Job Type: Full Time
● Bonuses Available
● NEW Service Vehicles
Contact us @ [email protected] or (615) 210-0092
Learn more about Iceberg, click the banner below…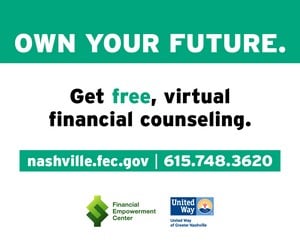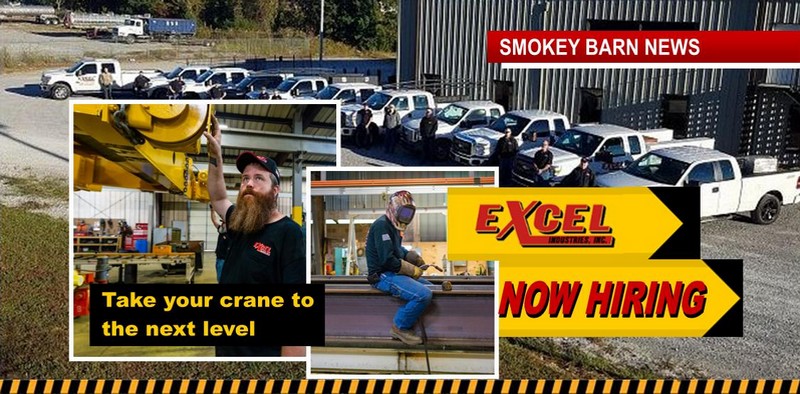 Overhead Crane Technician & Welder Needed At Excel Industries, How To Apply
Excel Industries, a family-owned and operated material handling company located in Springfield Tennessee has two exciting opportunities for the right candidates. Excel Industries is actively seeking a qualified experienced Overhead Crane Service & Inspection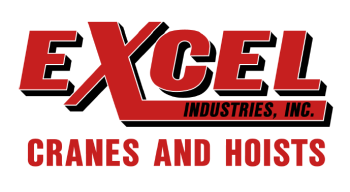 Technician, and an experienced Welder.
The right candidate for the Overhead Crane Service & Inspection Technician will have solid overhead crane industry experience or similar technical experience and have a solid work and business ethic. Candidates will be responsible for building sound relationships with Excel Industries clients, vendors, and fellow employees. See more info below.
Excel Industries has also created an opening for an experienced welder at their Springfield facility. The specifics of the opportunity have been added below for your convenience.
Excel Industries is a small business and employees work very closely with one another on projects.
Thank you for considering Excel Industries. Below we have added more information about the two career opportunities we currently have open and more information about our firm.
Overhead Crane Service & Inspection Technician
Requirements:
Candidates will have at least 3+ years' experience in the crane service industry
– Pass a DOT drug screen and physical Note: Candidates will be screened before offered position.
– Clean motor vehicle record and valid license with background check.
– Ability to drive large DOT vehicles, and tow large trailers.
– Excellent oral and written communication skills
– Have the ability to understand OSHA, ANSI and CMAA codes and regulations.
– Organized and self-motivated with the ability to prioritize and work with minimal supervision is a must.
– Ability to push/pull material and carry/lift 50 pounds.
– Self-motivated with the ability to work alone.
GENERAL WORKING CONDITIONS
Candidates must be aware that employees are on customer sites and are required to comply with each of their required PPE standards. Most facilities vary vastly on their requirements.
– Ability to work in areas that are exposed to the elements. Can be excessively hot or cold.
– Elevation for work is a must. So, candidates must be comfortable with heights utilizing scissor lifts or other means for access.
– Salary is determined by experience.
– If you cannot pass a drug screen, you need not apply.
Pay rate $20-$30 plus per hour, depending on experience.
Welder: 
As a Welder for Excel Industries, Inc., you shall in most cases use jigs and/or holding fixtures to lay out items to be welded according to blueprints, layouts, schematics, or work orders. You will then use manual/semi-automatic/automatic welding equipment to join, surface, fabricate, and repair parts of metal or other weldable materials. This role does require knowledge of Flux Core, Stick, and Carbon Arcing Weld processes as well as the ability to perform flat groove welds and horizontal flat fillet welds.
Job specifications:
• Weld clips and other hardware
• Perform full penetration (such as slip joint) welds to weld ends to poles or channels.
• Perform basic repairs.
• Operate grinding equipment.
• May layout and mark weld points on parts or subassemblies.
• May position pieces to be welded into jigs, holding fixtures, guides, and steps using measuring instruments and hand tools in accordance with layouts, work orders, blueprints, schematics, and sketches.
• May inspect completed work for conformance to specifications and Q/C.
• Observe all standard safety practices.
• Maintain and complete all required records.
• May be involved in safety committees or initiatives.
• Perform other duties as assigned.
Job Requirements:
• Minimum of 2 years of experience
• Flux Core and Stick welding experience required.
• Ability to maintain 92% pass rate.
• Experience with Oxy Fuel/Plasma burning preferred, but not required.
• Carbon Arcing experience preferred.
• Ability to maintain good attendance.
• If you cannot pass a drug screen or arrive on time, you need not apply.
Description Excel Industries, Inc. is looking for a qualified Structural Welder for a project in Springfield, TN. Job Details Start- ASAP Duration- Long Term Hours- 40+ per week Competitive Pay Scope-Structural Welder, Welding Per Diem Primary Function: Support production needs by performing various weld and finish operations involved with structural frame and accessory foundations and fixtures. Primary Responsibilities: To perform the primary job requirements satisfactorily and safely. Connects and assures proper grounding to obtain amperage and voltage required. Manually guides electrode or gun along weld line, maintaining length of arc and speed of movement to form specified depth of fusion and bead, as judged from color of metal, sound of weld and size of molten puddle. Sets the weld machine to correct setting for the weld application. Capability of welding in flat, horizontal, vertical, or overhead positions is necessary. Cleans metal joint to assure a quality weld. Chips off excessive weld, slag and spatter. Capable of effectively burning/cutting various metal pieces, as necessary. Must be able to gain required welding certifications supporting ABS standards. Understand weld sequencing concepts to minimize distortion. All other duties and tasks as assigned. Job Requirements: 2-5 years of welding experience within a commercial or industrial environment. Flux Core .045 ' all position test, stick, mig and tig welding and carbon arc gouging skill experience preferred. Vocational school training or other equivalent OJT training desired. Strong mechanical aptitude with fundamental understanding of various practices. Ability to read blueprints and schematic drawings. Ability to follow detailed directions. Must have strong commitment towards safety and working safe. Must have good interpersonal skills and ability to get along with various personnel and work as a member of a team. Schedules must be flexible, and candidates must be able to effectively communicate with direct work leaders and supervisors.
Salary based on experience.
Pay rate $20-$30 plus per hour, depending on experience.
ABOUT EXCEL
Founded in 2004 By David and Charles Roanhouse, Excel Industries, Inc. was nothing more than an idea. Starting from scratch in the garage of their homes, the father and son believed that a true service company should be something all-inclusive, with the customer's needs being paramount. Because of their profound skills and business ethics, the company has grown into a successful business, serving some of the largest manufacturing companies in the Southeast.
Company Values and Growth
Since opening in 2004, Excel continues to focus on the same principles from which we started; the customer is number one, no matter the size. Because of the integrity and values of this company, most all of the growth has been simply word of mouth. Thanks to our customers, they refer us time and time again.
Overhead Crane Systems, Fabrication, Inspections And Repairs
Excel Industries is now located in Springfield, TN in a 50,000 sq ft manufacturing facility. This building was purchased in June of 2013 and is the permanent home for Excel.
Their new facility is now able to offer better lead times, and everything from complete crane systems to specialty fabrication for our customers. All of Excel's services are housed out of this location including service, inspections, modernizations, in-house repairs, fabrication, and design. Click here to check us out online today!
EXCEL INDUSTRIES INC. – BENEFITS OF A LARGE CORPORATION WITH THE CUSTOMER CARE OF A FAMILY RUN COMPANY.
• Service Technicians have a company vehicle
• All employees are eligible for
• Health/Dental/Vision insurance
• Long/Short Term Disability
• Life Insurance
APPLY TODAY!…
Email your background and contact info or resume to: [email protected] or fax to 615-212-0842
Excel Industries is an equal opportunity employer.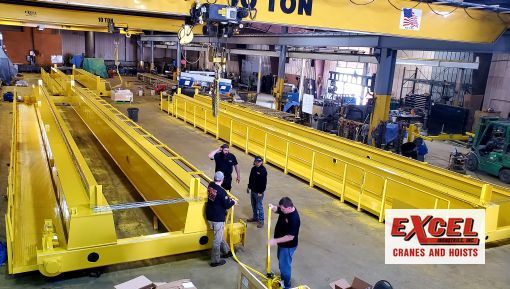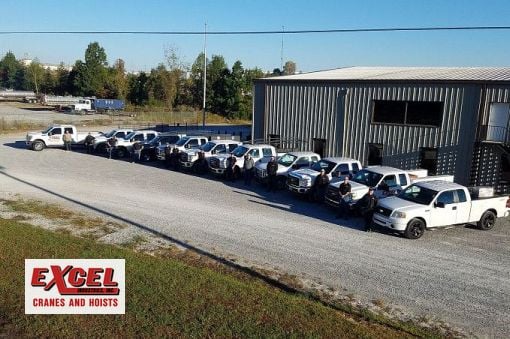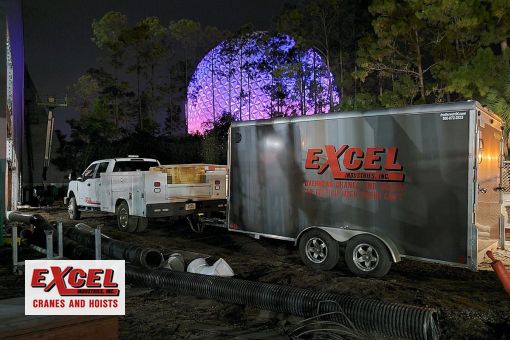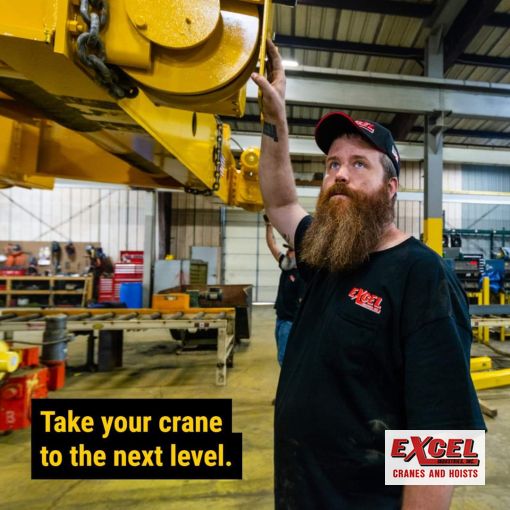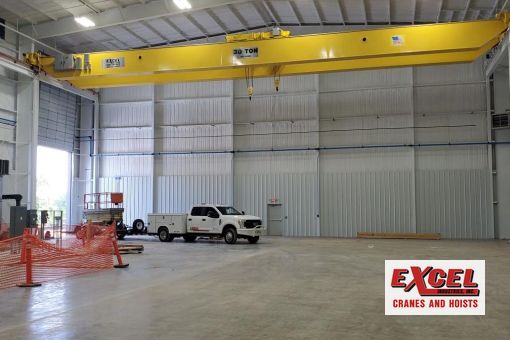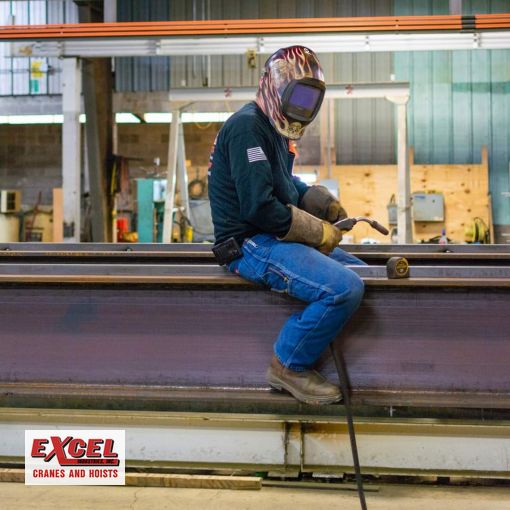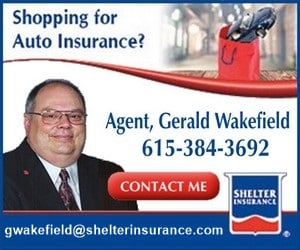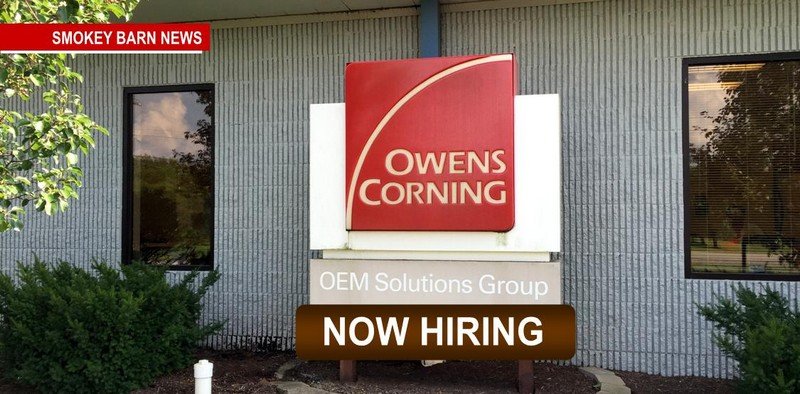 Sign-On Bonus & Quarterly Bonus! "Come Join The Owens Corning Team Today!"
Owens Corning in Springfield, Tennessee is now hiring Production Associates.
$1000 SIGN ON BONUS
Starting Pay is $14.00 with no top out and
Quarterly bonus payout up to 10%!
1st Shift (4-10 hour shifts) Monday-Thursday in a safe, team-oriented environment with competitive wages and benefits.
Owens Corning develops, manufactures, and markets insulation, roofing, and fiberglass composites.
SUMMARY:
The Production Associate position is an hourly position and reports to the Shift Supervisor. The employee works at presses, assists machine operators, removes parts from the press, separates parts from scrap, assembles parts, stacks or packages parts, and operates equipment.
JOB DUTIES AND RESPONSIBILITIES:
• Follows all plant safety guidelines, practices, and procedures. This includes the proper use of personal protective equipment when required
• Regular attendance is essential
• Works in a team environment ensures helpers understand their role, knows what precautions are necessary and location of emergency stop buttons
• Understands and interprets company work orders and job control procedures
• Works efficiently and accurately to achieve and maintain 100% of goal. Gets or requests materials needed, assembles totes, prepares skids, bags and boxes for packaging • Packages specific number of parts on skids, in bags, boxes, etc., labels them, stacks bags of parts on racks, or in appropriate packaging and moves totes/skids of parts to a storage area or to the next operation
• Ensures that safety devices are in place and reports any unsafe behavior or situation
• Is aware of activities in working surroundings and is responsible for keeping the area clean, tidy, and safe
• Other tasks as assigned by Leader
JOB REQUIREMENTS, SKILLS AND ABILITIES:
• Must have ability to read/write and interpret documents (safety rules, operating/procedure instructions, etc….)
• Must have ability to communicate effectively with co-workers, supervision and management
• Must have the ability to do basic mathematical calculations
• Must have the ability to use a tape measure
EDUCATION AND/OR EXPERIENCE:
• Must be at least 18 years old
• Must have a high school diploma or equivalent
• 3-6 months related experience and/or training preferred; or equivalent combination of education and experience
ESSENTIAL PHYSICAL REQUIREMENTS/WORK ENVIRONMENT:
• Standing/walking for 8 – 12 hours at a time
• Exposure to noise is usually moderate
• Bending, twisting and turning
• Full use of both hands – to handle, feel objects, tools, controls, etc.
• Close and distance vision abilities
• Potential work with fiberglass insulation
• Regularly works near moving mechanical parts
APPLY TODAY – CLICK HERE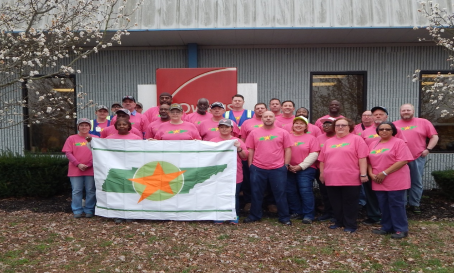 JOIN OUR TEAM TODAY! CLICK HERE TO APPLY
Learn more about what we do at Owens Corning – Click Here
Mobile: To See The Latest Stories or to share this article, scroll below
For more jobs, click –> Here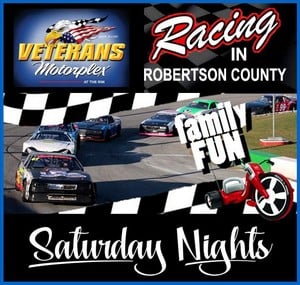 4-H Youth Agent at the UT Robertson County Extension Office (position X2113)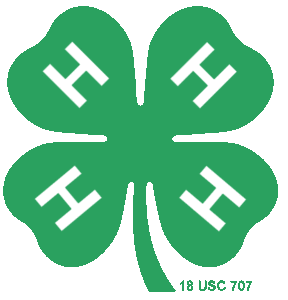 REQUIREMENTS:
• Bachelor's degree in Agriculture, Family and Consumer Sciences or a field related to Education and/or youth development is required.
• A 2.7 cumulative GPA (BS degree on a 4-point scale) or an earned Master's Degree is required. Preference will be given to applicants with a MS Degree, and/or work experience in a related field.
• A complete application package will include a 1) letter of interest, 2) a resume or curriculum vitae, 3) and official or unofficial transcripts showing degree(s) conferred
SALARY:
Commensurate with training and experience. This position is funded jointly by UT Extension and Robertson County. Robertson County Government funds 34% of the position salary and benefits costs.
RESPONSIBILITIES:
• Plans, executes, and evaluates 4-H Youth Development (100%) educational programs.
• Implements, evaluates, and reports 4-H Youth Development Programs related to organization, leadership, recognition, sponsorship, etc.
• Assumes responsibility for all youth projects, activities, shows, events, and committees.
• Secures and trains volunteer leaders and serves as an educational resource for educational youth programs within the county.
• Responsible to the County Extension Director and must keep current on the latest research information in youth development.
• Provides leadership for a program of activities that meets the needs of all eligible clientele regardless of race, color, national origin, sex, age, disability, religion, or veteran status.
• Assume other duties as assigned.
BENEFITS:
Group hospitalization and life insurance; State Retirement; Workers' Compensation; sick and annual leave; numerous University of Tennessee and state benefits programs, including liberal time off for holidays, and longevity pay after three years of service; reimbursement for official travel.
APPLICATION PROCESS:
The job application process is all done online through the University of Tennessee Taleo system
Please apply online by clicking this link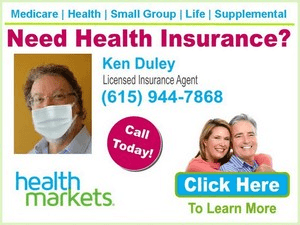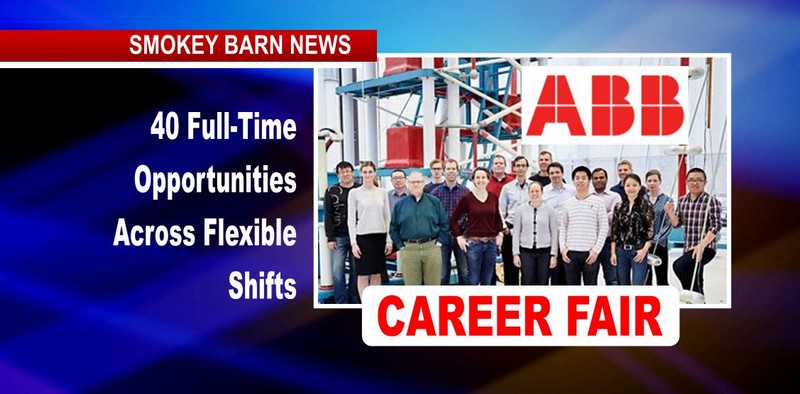 Did You Miss Our Career Fair? ABB Portland, TN Has 40 Full-Time Opportunities Across Flexible Shifts
ABB Installation Products is making a multimillion-dollar investment this year and staffing up to 40 positions as it expands and updates its manufacturing facility in Portland, Tenn., to meet increased demand for electrical equipment.
The integration of new automated equipment and ABB robotics technology, along with the more than 35,000 square feet of building improvements, will help boost production capacity of the 200,000 square-foot site by more than 20 percent. The facility manufactures Carlon® electrical boxes and fittings used in homes and buildings worldwide.
We're Hiring Assemblers!
The ABB Career Fair will be held on Saturday April 10 10am-12pm and 1pm-4pm
Location: 200 Challenger Dr, Portland, TN 37148
• Interviews will be held in 30 minute increments and no walk-ins will be available due to safety protocols
• In order to be scheduled for the fair please apply online
• Temperature screenings/masks will be required that day
• Tours will be taken so steel toe boots are welcomed but not required that day.
• Someone from the team will contact you to phone screen and schedule for a time slot
• Pay starts out at $16.50 + shift differentials where applicable
• Benefits day 1
• Background check and drug screens are required
• Interviews will be completed and verbal offers will be made within 24- 48 hours to those who qualify
1st, 2nd & 3rd shifts
New weekend shifts: Weekend Crew A and Crew B
• Friday night 11pm to 11am (Friday, Saturday and Sunday)
• Saturday morning at 11am to 11pm (Saturday, Sunday and Monday)
ABB's Portland, Tenn., facility is the largest manufacturer of electrical junction boxes in North America and also produces millions of parts and PVC fittings each week under the Carlon® brand name used by retailers and contractors for lighting, outlets and wiring. Read more.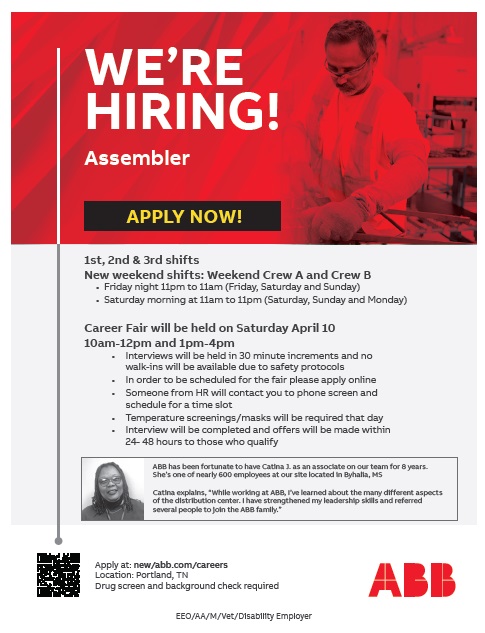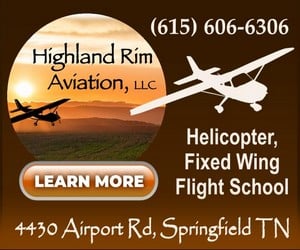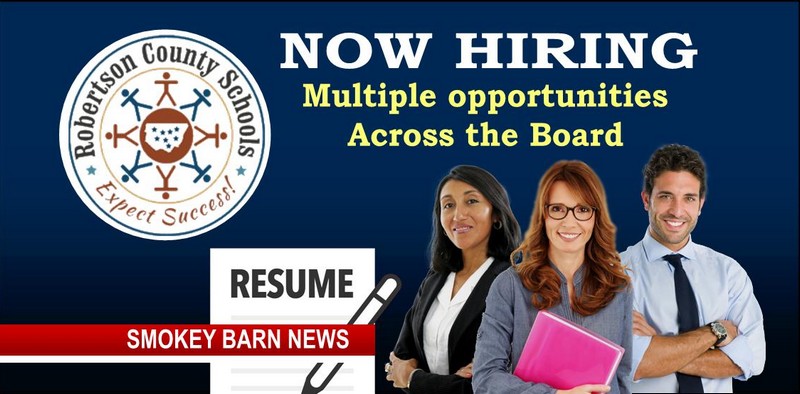 Now Hiring –  Robertson Co. Schools 
Robertson County Board of Education is hiring. The district is needing certified teachers in all areas:
• Elementary Education
• ELL & Speech Language Pathologists
• Foreign Language
• Middle School and High School Mathematics
• School Psychologist
• Middle School and High School Science
• Special Education
Administrators from every school in the district will be on site to conduct interviews and discuss job opportunities.
Classified Departments will also be there to discuss numerous opportunities in areas such as:
• Building & Grounds
• Custodial (ABM)
• Instructional Assistants
• Nursing
• Office Personnel
• School Nutrition
• Substitute Teaching
• Technology
• Transportation
800 M.S. Couts Blvd. Springfield, TN 37172
615-384-5588
Learn more and apply today, click –> Here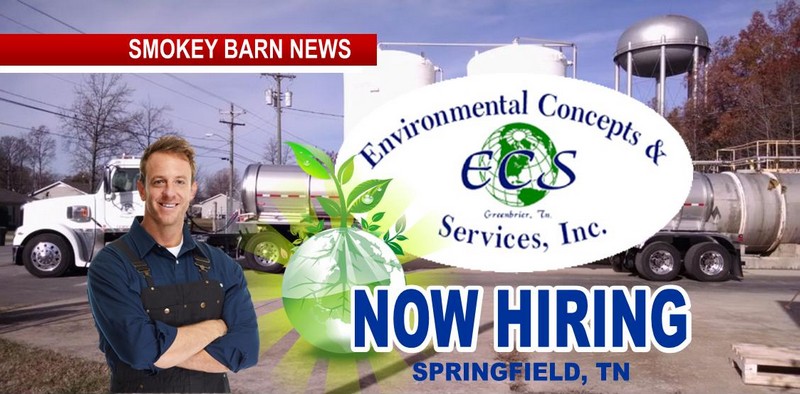 Springfield's Environmental Concepts & Services Now Hiring
ECS, Environmental Concepts & Services, Inc., is once again looking to hire. They currently have (3) positions to fill at their Springfield location, 1134 New Hope Lane, Springfield, TN.
ECS, Environmental Concepts & Services, Inc. is a small, locally-family-owned company that was founded in 1999. They provide specialized services such as Hazardous Materials Transportation, Non-Hazardous Waste Treatment and Disposal, Industrial Services and Maintenance, and Environmental Consulting.
*Drug-Free Workplace * Pre-employment and random Drug Test
*Smoke-Free Workplace*
-Full-time position provides full benefits: 100% paid employee Health Insurance, 401Kwith Profit Sharing, Vacation and Holidays

JOB OPENINGS
(1) Labor Position (Springfield)
General Labor – Immediate Opening in Springfield, TN Compensation: $14 to $18/hour
• general cleaning
• cleaning vehicles and equipment
• operate drill press
• pressure washer-forklift
• light Maintenence
• Industrial Services
• Environmental Services-mowing
This position requires Manual Labor: lifting, climbing and moving equipment and materials is routine
Monday through Friday with occasional weekends.

(2) Environmental Technician (Springfield)
Compensation: DOE $18 to$22/hour, DOE
• Operate pumps, drill press, forklift, company pickup, pressure washer
• Day shift
• General Maintenance
• Industrial Services such as PM or replacing equipment
• Environmental Services cleaning process areas, or spill clean up-welding and fabrication is a plus
• Confined Space Entry
Environmental and Industrial Services Training, HazMat, HazWopper and Confined Space Entry training preferred. If not ECS will provide training in these areas.
This position requires Manual Labor: lifting, climbing and moving equipment and materials is routine. Mechanical ability is necessary
Monday through Friday with occasional weekends.

(3) Project Manager / Facilities Supervisor (Springfield)
Full-time Compensation: $25 plus, DOE
Multi-purpose position for a Multi-talented Person
Environmental Concepts & Services, Inc. in Springfield, TN has an Immediate opening for a Supervisor to perform various duties and manage various operations.
Such as:
• the operations of a Non-hazardous waste treatment facility
• installation and maintenance of process equipment, tanks, plumbing, pumps and etc.
• maintenance of shop equipment
• maintenance of road tractors and trailers
• operation of and maintenance of skid steer, excavator, tractor and man-lift
• facilities maintenance
• welding and fabricating: carbon and stainless steel
*It is not a requirement to possess all these skills, some can be taught A candidate must be:
• reliable
• self-motivated
• dependable
• willing to learn
• able to pass a drug test (post and random test)
• willing to complete HazMat and Confined Space training And have a valid driver's license
Environmental and Industrial Services Training, HazMat, HazWopper and Confined Space Entry training preferred. If not ECS will provide training in these areas
Monday through Friday with occasional weekends. Pay depends upon Qualification

Apply Today!
For more information, to fill out an online application, click here. 
Or you can send a resume via email to: [email protected]
Or you can pick up an application at: 1134 New Hope Lane Springfield, TN 37172
We're an equal opportunity employer. Visit us online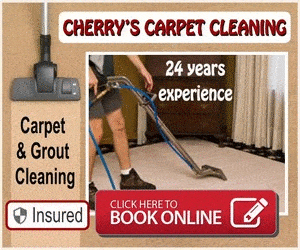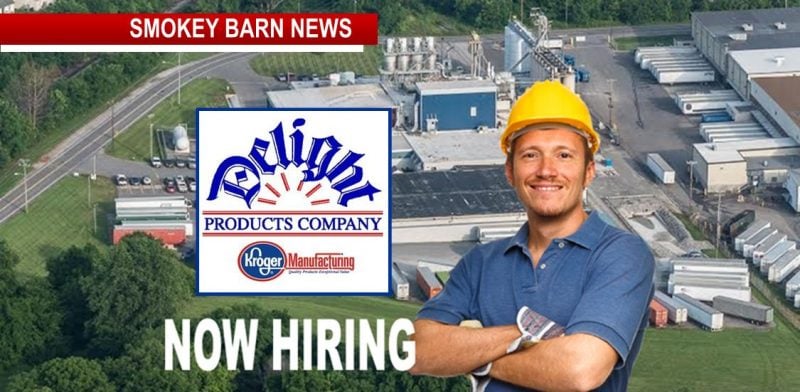 Delight Products (Springfield) -Div. Of Kroger: HIRING EVENT
Delight Products, a Manufacturing Division of Kroger, is hosting a hiring event in Springfield, TN, MAP. Read below for a list of exciting opportunities.
Open Interviews for Delight Products
Date: March 8, 2021,
Time: 9:30 am to 12:30 pm
Location: Holiday Inn Express, 2518 Memorial Blvd., Springfield, TN 37172.
Starting wages: $15.90-$21.09/hr.
Benefits: medical, dental, vision insurance, 401k, stock options, incentive plans, vacation and holiday pay, associate discounts and much more.
Positions available:
• Weekend Shift Maintenance Mechanic
• 2nd Shift Processing/Lab Entry Level Technician
• 2nd Shift Packaging/Distribution Entry Level Technician
• 3rd Shift Processing/Lab Entry Level Technician
• 3rd Shift Packaging/Distribution Entry Level Technician
• 2nd Shift CDL Driver/Forklift Operator
Requirements:
• Must be at least 18 years of age or older;
• High School or Equivalent required prior to hire date;
• CDL License required for CDL Driver/Forklift Operator position.
• Background and Drug Screening Required.
A laptop will be provided for candidates to apply online prior to the interview.
If you can't make it on this date and time, please feel free to apply online.
Search by location: Springfield, TN
Filter by Company: Delight Products
About:
The Kroger Manufacturing Vision and Mission are dependent on and rooted in our employees. It is only with dedicated and capable employees that we are able to achieve success and superior quality with all of our Corporate Brands. Our standard of uncompromising quality dates back to 1883 and has become a foundation on which we base our business. Our Kroger Corporate Brands build lifetime loyal customers with our exclusive and preferred brands. Through individual commitment to quality and team efforts, we have established Kroger as a leader both in the manufacturing industry and in retailer private label brands.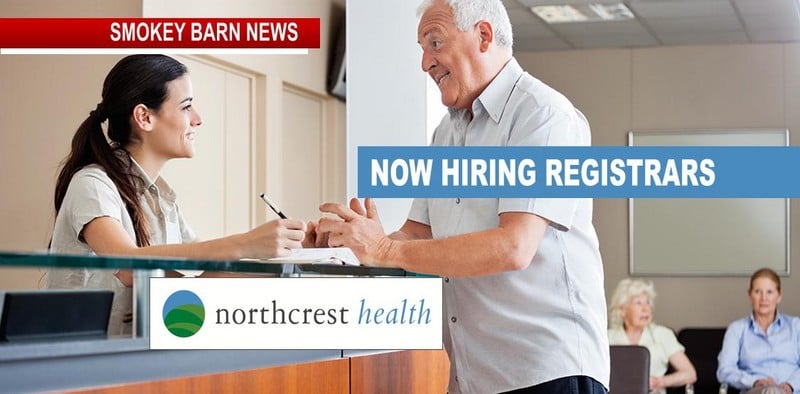 Be A Registrar At NorthCrest Medical Center Or Learn About Other Career Opportunities 
NorthCrest Medical Center in Springfield, a not-for-profit, 109-bed community hospital serving Northern Middle Tennessee and Southern Kentucky, has opened up full-time openings across the board.  Information about each opportunity has been added below.
One critical area and immediate need at NorthCrest Medical Center are Registrars. As a Registrar, you are literally the face of NorthCrest Medical Center. You are the calm voice during an emergency or that friendly face for regular appointments. To learn more about this and other career opportunities at NorthCrest Medical Center read below.
NorthCrest Medical Center has been built to serve the community. Every year NorthCrest supports the community beyond the walls of the medical center. Through sponsorships, health screenings, support groups, educational classes and more, Northcrest donates thousands of hours and dollars in service to the surrounding community in promotion of good health and well-being.
Here are the details of the opportunity!
Registrars in the Hospital and Physician Services. (FT positions)
POSITION RESPONSIBILITIES:
• Responsible for timely and accurate registering of patients.
• Interviews patients for all pertinent account information.
• Verifies insurance coverage
• Calculate patient estimated responsibility due at time of service
• Understand insurance deductibles, co-pay, coinsurance in order to explain and educate the patient
• Verifies past due amounts
• Request/collects patient payments and issues receipts
• Understands financial payment options available to patients
• Open/close individual cash bag assuring in balance
• Makes appropriate documentation in the system
• Answers and directs incoming calls including "stat" calls as well as cover PBX when needed
• Demonstrates knowledge of human growth and development and the care of patients appropriate to the ages of patients served.
• Adheres to HIPAA privacy regulation in accordance with hospital's policies and procedures
• All other duties as assigned.
QUALIFICATIONS:
• High School Diploma/GED preferred
• Excellent communication skills
Physician Services: Apply Here
3 – Full Time – Days – 8a-5p
Hospital – Patient Access – Apply Here
• Full Time – 6p-6a – Thur/Fri/Sat
• Full Time – 9a-5:30p – M-F
• Full Time – 6a-6p Sat/Sun/Mon
MORE CAREERS AT NORTHCREST HEALTH
FT Environmental Services Tech
3 – FT positions open – 1st shift – 7:00 am – 3:30 pm; 2nd shift – 3:oo pm – 11:30 pm; and 3rd shift – 10:30 pm – 7:00 am.
POSITION RESPONSIBILITIES:
• Performs cleaning functions in assigned areas to maintain a sanitary, attractive, and orderly condition (i.e., high dusting, sanitizing room and bed, bathroom cleaning, floor sanitizing, emptying wastebaskets, and vacuuming).
• Follows procedures established for area cleaning, chemical usage, safety and maintenance of work equipment.
• Assists in linen delivery and laundering as required.
• Requests and collects supplies and equipment.
• Restocks and cleans carts daily.
• Notifies supervisor of any concerns.
• All other duties as assigned
QUALIFICATIONS:
• High School Diploma/GED Preferred
• Previous Cleaning Experience Preferred
To apply for the Environmental Services Tech, click Here
Position: RN – MED SURG 3 $5000 Sign on Bonus
Springfield, TN
RN – MED SURG
$5000 – Sign on bonus for Full Time Med Surg Nights – for 2 yr commitment – This is for MS3 only
POSITION RESPONSIBILITIES:
• Demonstrates knowledge of human growth and development the and care of patients appropriate to the ages of patients served
• Conducts and documents nursing assessments through the collection and analysis of data
• Develops and revises the individualized plan of care based on assessment, desired outcomes, and knowledge
• Provides patient/family education based on plan of care and identified needs
• Promotes customer service initiatives
• Demonstrates ability to perform technical skills and procedures
• All other duties as assigned
QUALIFICATIONS:
• Current RN licensure
• Current BLS certification (or obtain prior to the completion of orientation)
• Current ACLS certification (applies to charge nurse & RN team leaders)
For full, detailed job description, click –> Here.
ADITIONAL OPENINGS
Wound Healing
Women's Services
Surgery
Sleep Lab
Security
Respiratory Therapy
Physician Services
Nutritional Services
Nursing
Medical Imaging
Med Surg 2
LAB
Informational Security
Infection Control
Environmental Services
Emergency Department
Education
Coding
CCU
Cath Lab
Cardiac Testing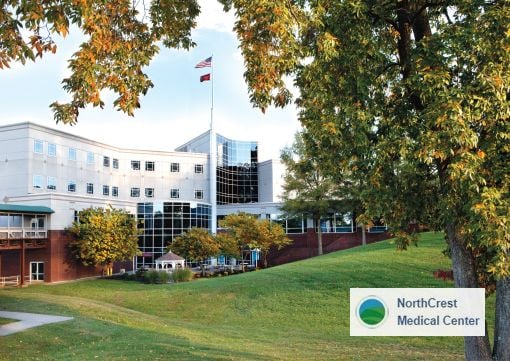 NorthCrest offers an RN Career Ladder with various learning opportunities including monetary rewards.
Integrity – Maintaining the highest standards of behavior. Encompasses honesty, ethics, and doing the right things for the right reasons.
Innovation – Capable of extraordinary creativity and willing to explore new approaches to improving quality of life for all persons.
Superior Service – Committed to providing excellent service and compassionate care.
Teamwork – An abiding respect for others, and a sustaining commitment to work together.
Stewardship – Dedicated to responsible stewardship of NorthCrest Medical Center's assets and financial resources, and to community service.

About NorthCrest
NorthCrest is a not-for-profit, 109-bed community hospital serving Northern Middle Tennessee and Southern Kentucky. Located in Springfield, Tennessee, this hospital has been built to serve the community. Every year NorthCrest supports the community beyond the walls of the medical center. Through sponsorships, health screenings, support groups, educational classes and more, Northcrest donates thousands of hours and dollars in service to the surrounding community in promotion of good health and well-being.
For work, our employees travel as close as right down the street and as far as Clarksville, TN and Hopkinsville, KY. Some employees spend hours on their commutes. They happily drive the distance every day because NorthCrest Medical Center looks and feels like home to them.
While NorthCrest is a great place to work based on its people, it also offers benefits to employees that promote a comfortable, fulfilling life. To provide expert care to patients, our employees must be cared for themselves. NorthCrest is continuously working to create an environment that elevates the well-being of employees. A balanced work environment and proper benefits provide employees the opportunity to work harder and smarter on behalf of our patients.
Award-winning workplace | Community feel | Health, dental, vision insurance | Life insurance | Retirement |
Is NorthCrest right for you?
At NorthCrest, our focus is providing quality healthcare in a safe, welcoming environment. We put the patient first through personal attention and expert medical care. We smile and greet everyone we meet – from patients, to coworkers, to visitors – and do it because we want to. Everyone who steps foot in this hospital is like family. We are warm, friendly, helpful, and supportive—we want the best for you, and we want to see you excel in your position. Our HEART Standards of Performance stand as the backbone for our organization and the practices we commit to following every day.
If you want to love coming to work every day, to an organization where you feel wanted and can make a difference in the lives of our community, then NorthCrest is for you. If NorthCrest sounds like home, we invite you to review and apply to an open position.
Awards & Recognitions
NorthCrest has been nationally recognized as a Military Friendly Employer, Military Friendly Spouse Employer, and a 2019 Top Work Place by The Tennessean. These awards are all based on our own employee feedback. Additionally, NorthCrest is accredited by The Joint Commission with the Gold Seal of Approval for Chest Pain Certification and Advanced Certification for Primary Stroke Centers, and is a Blue Distinction Center+ for Knee and Hip Replacements and Maternity Care as recognized by Blue Cross Blue Shield.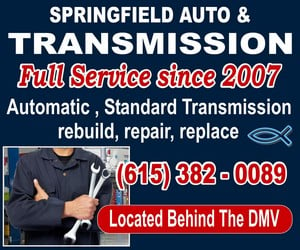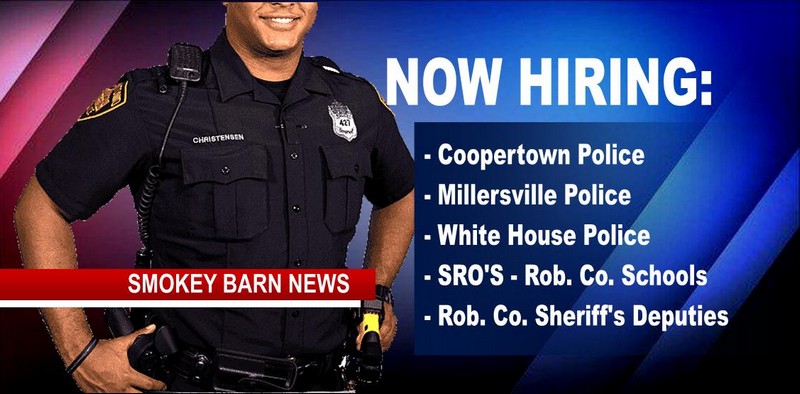 Apply Now To Serve & Protect – Multiple Opportunities Across Robertson County
Did you know that Robertson County has eleven municipalities? Each city is different with an identity and character all its own. It's what makes Robertson County such a great place to live. Our large agricultural footprint (consisting of almost 500 square miles), historic and modern architecture, nature, and wildlife all create a beautiful mix of rural and urban living. If you are in or are considering a career in law enforcement, Robertson County offers a diverse landscape that can be a place to build a career and a home.
Smokey Barn News has added law enforcement opportunities currently available in Robertson County that include the Robertson County Sheriff's Office, the Coopertown Police Department, and the White House Police Department.
After looking over the opportunities below, you can find links to more information about each city at the bottom of this page.
Coopertown Police  Now Hiring Full-Time Patrol Officer: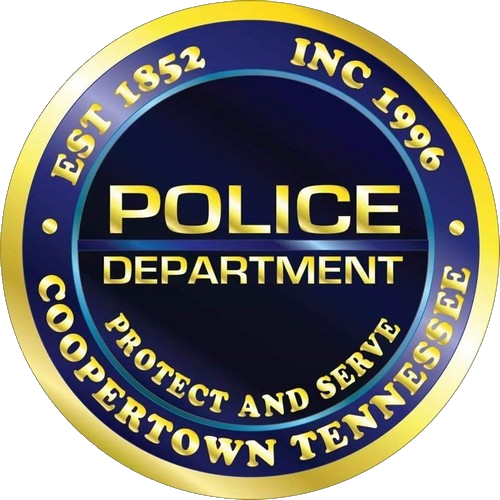 Interested applicants are asked to mail resume, cover letter, and full list of training and certifications to:
Town of Coopertown
2525 Burgess Gower Rd.
Springfield, TN 37172
Attn: Emily McKellar

The Millersville Police Department is accepting applications for police officers.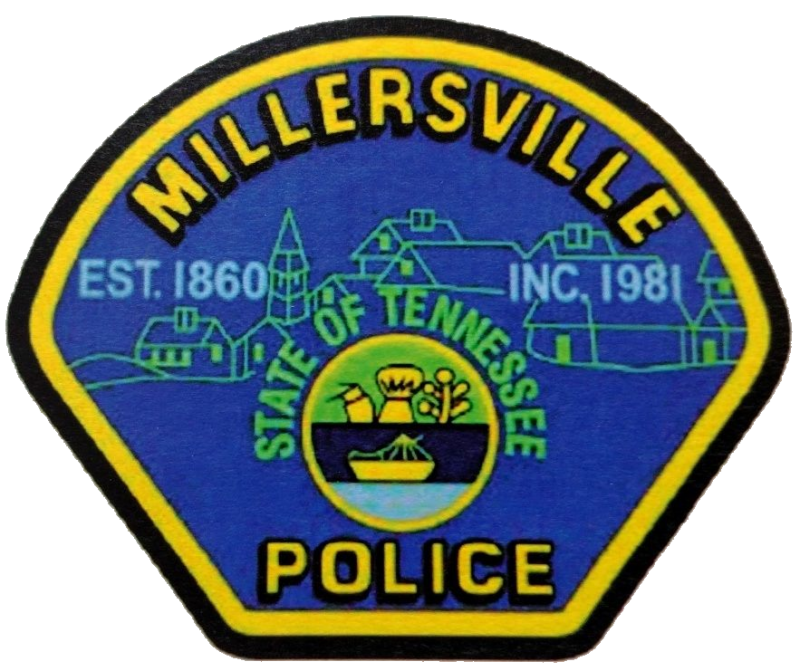 Apply online or at Millersville City Hall, 1246 Louisville Highway, Millersville, TN 37072 Monday – Friday 9 a.m. – 4 p.m.


City of White House Police Now Hiring Full Time Police Officer
Opportunites
Applications may be obtained by clicking here or by calling Human Resources at 615-672-4350, ext. 2109 or by emailing [email protected]
Applications may be returned by email [email protected], by fax at 615-616-1058 or by mail at City of White House, Attn: Human Resources, 105 College Street, White House, TN 37188.

Robertson County Sheriff's Office – Join Our Team Of SRO's, Deputies & Corrections Officers

With a coverage area of almost 500 square miles in both rural and urban areas, and one of the newest and largest detention facilities in the state, the Robertson County Sheriff's office is a great place to add to your portfolio of law enforcement experience.
With programs like our Senior Outreach (SOS) Program and SmartWater forensic technology, the Robertson County Sheriff's Office is a leader in both tech-based crime-fighting and community outreach programs.
If you would like to join our family of highly skilled Deputies, School Resource Officers and Corrections Officers then follow the instructions below. We look forward to hearing from you.
Patrol Deputy
Corrections Officer 
School Resource Officer 
CLICK HERE to download and complete the application.
Applications may also be picked up in person at the Robertson County Sheriff's Office, 507 South Brown Street, Springfield, TN 37172 or emailed to: [email protected]
The Robertson County Sheriff's Office is an Equal Opportunity Employer (EOE).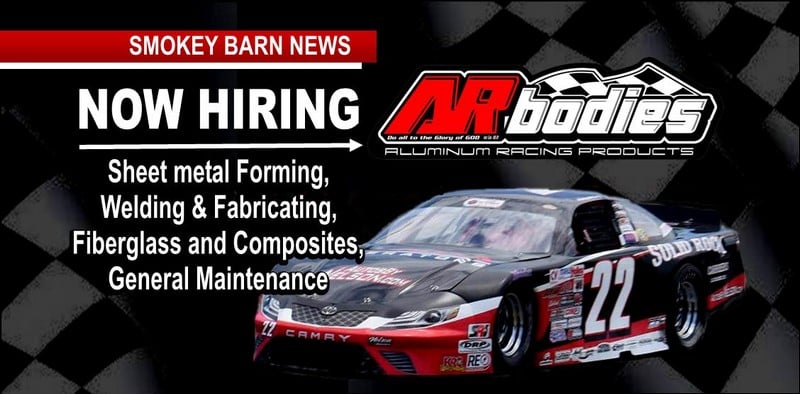 Racing Products Firm Expands Hiring In Greenbrier
A Greenbrier aluminum racing products firm has opened up hiring across the board. The firm is even offering training for anyone interested in learning sheet metal forming, welding, fabrication, plastics thermoforming as well as Fiberglass and Composite material design.
"Do you like racing? Would you like to work around race cars? Aluminum Racing has opened up some exciting careers and we'd like to hear from you," said AR-Bodies – Aluminum Racing Products founder Jerry Criswell. "We offer great career opportunities."
Here's the rundown of available opportunities.
Full-time, Part-time, and flexible work schedules available for some positions.
• Sheet metal forming / Welding and fabricating
• Thermoforming plastics
• Fiberglass / Composite component manufacturing
• General maintenance
*Graphics design. Must have photoshop and illustrator experience. Website maintenance with Facebook / Social media experience
To apply, email your name and contact information to [email protected] When you email, list the position you are applying for.
Pay depends on experience
Experience not necessary
About ARBODIES – Aluminum Racing Products
Aluminum Racing Products (ARBODIES) is a founding manufacturer of ABC (Approved Body Configuration) bodies; as well as a long-time manufacturer of NASCAR Late Model Stock Car bodies.
ARBODIES are built for racers by racers and will continue to lead the way in building custom made race-winning bodies for the next generation of racers.
We are committed to serving our customers by providing a quality product at a competitive price with extraordinary customer service! Learn more, click –>Here.
ARBODIES – Aluminum Racing Products – (615) 643-4739
2308 Industrial Dr Greenbrier, TN 37073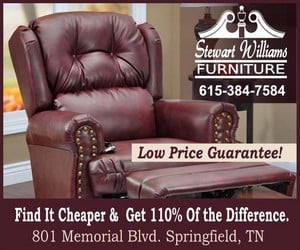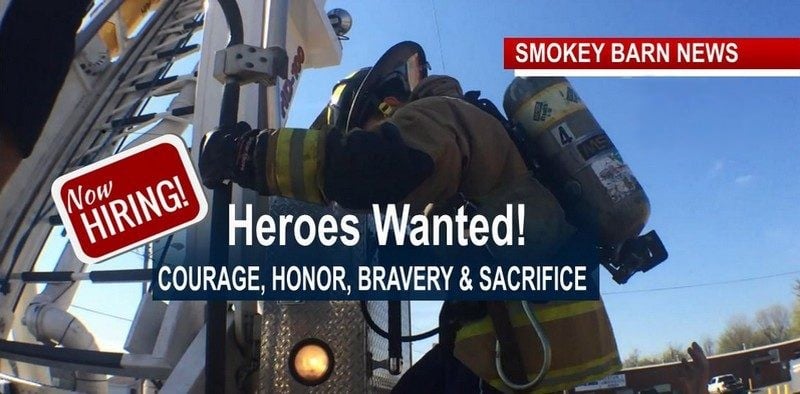 CROSS PLAINS VOLUNTEER FIRE IS LOOKING FOR YOU
Cross Plains Fire is currently looking for entry-level to experienced firefighters. The Cross Plains Fire dept will provide all necessary training. You will be considered a volunteer firefighter, however, after training you will be paid by the call.
Job Responsibilities
• Respond to fire alarms, connect hoses, hold nozzles and direct water streams.
• Force entry of premises for firefighting.
• Position and climb ladders to gain access to upper levels of buildings.
• Perform rescue operations by removing persons from danger and administering first-aid to injured persons.
• Perform salvage operations such as sweeping water, throwing covers, removing debris, etc.
• Perform ventilating operations.
• Participate in fire drills.
• Attend training classes in firefighting, first-aid, and other related subjects.
• Assist with maintaining fire apparatus and equipment.
• Conduct residential and commercial fire prevention inspections.
• Receive and dispatch messages by radio and telephone.
• Perform general maintenance work of Fire Department property, including cleaning walls and floors, washing windows, mowing yard, and making minor repairs.
• Perform related tasks as required.
If you interested are in becoming a volunteer firefighter, you may go to Cross Plains City Hall to pick up an application. MAP or contact Chief Tommy Jackson. Call (615) 654-9287
Email: [email protected]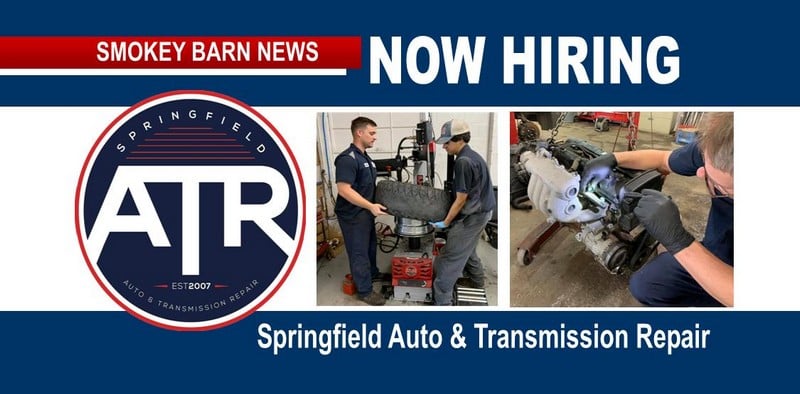 Hiring: Automotive, Lube and Service, Transmission R&R Mechanic, Tire Technician
Springfield Auto & Transmission repair is now hiring for the following positions:
Monday – Friday
1) Transmission R&R Mechanic
2) Automotive Technician with at least 5 years of experience with Domestic and Asian vehicles.
3) Lube and Service, tire technician. Will train on alignments if needed.
Salary is based upon experience. (615)382-0089. Health insurance, paid holidays, and vacation provided.
*Medical, Eye, Dental insurance. Paid Holidays and Vacation. Uniforms provided.
Please send a resume to [email protected] Applicants can mail resumes or apply in person to Springfield Auto & Transmission Repair, 4 N. Main Street, Springfield, TN 37172. (615)382-0089.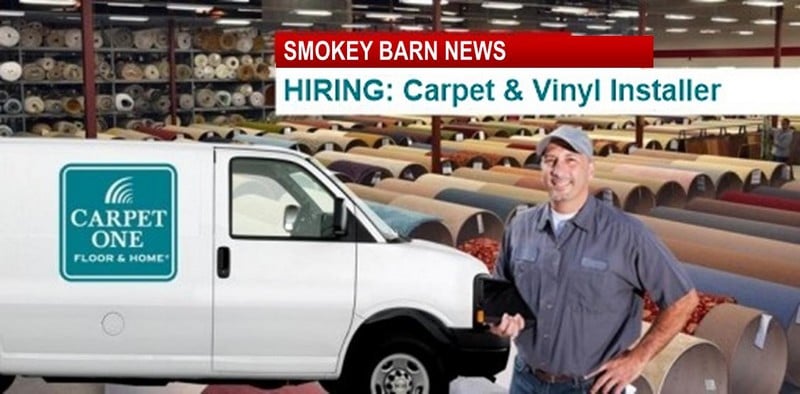 ATTN Carpet & Vinyl Installers, Springfield's Carpet One Is Hiring
Springfield Carpet One has created an opening for a carpet and vinyl installer.
Experienced candidates will have good references, be able to pass a background check, and have current workers comp & general liability insurance certificates.
Compensation rate: compensatory on experience.
To inquire, please visit Carpet One at 2810 Memorial Blvd, Springfield, TN or call 615-382-7190.
*Springfield Carpet One Floor & Home is an Equal Opportunity Employer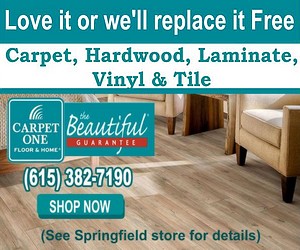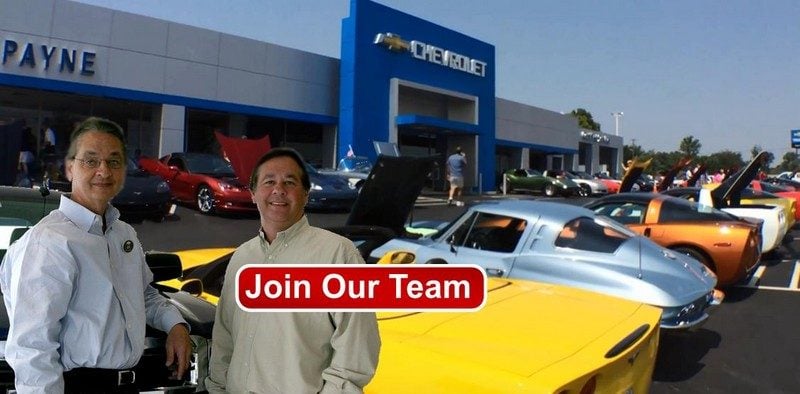 Payne Chevrolet, Now Hiring
Here's a look at the current openings at Payne.
Body Shop Estimator MORE INFO
Springfield, TN
From $60,000 a year.
Sales Representative MORE INFO
Springfield, TN
$30,000 – $60,000 a year.
Automotive Technician/Mechanic MORE INFO
Springfield, TN
$35,000 – $50,000 a year.
Auto Parts Delivery Driver MORE INFO
Springfield, TN
$12 an hour.
Tire and Lube Technician MORE INFO
Springfield, TN
$10 an hour.
Collision Repair Coordinator MORE INFO
Springfield, TN
$24,000 – $30,000 a year.
Apply Today!
For full job details and how to apply, click here. You can also send your resume to: [email protected]

PLEASANT VIEW VOLUNTEER FIRE DEPARTMENT FULL-TIME POSITION: COMMUNITY RISK REDUCTION COORDINATOR
The PVVFD is in need of part-time firefighters! If you have been looking for a fresh start and have any of these certifications, apply today! Come out and see us at our picnic and parade on Saturday Oct. 6th if you are looking for more details about who we are and what we do!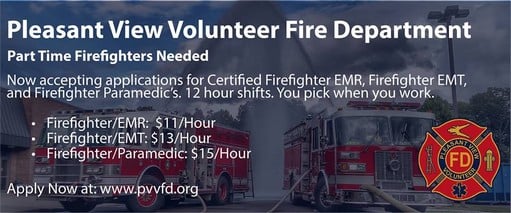 Part-time firefighters needed:
Now accepting applications for certified firefighter EMR, Firefighter EMT, and Firefighter Paramedic's. 12 hour shifts. You pick when you work.
Firefighter/M R: $11/Hour
Firefighter/EMT: 13/Hour
Firefighter/Paramedic: $15/Hour
Apply now: Follow —->> LINK to apply
GET YOUR JOB FILLED FAST!!
Advertise Your Job Openings or Job Fair With Us &
Get Listed On The Jobs page FREE!
Find a job or Fill a job on the number one news site in the Robertson County area. Thousands of middle Tennesseans just like you rely on Smokey Barn News every day, let us tell your story of opportunity.
Let Smokey help you grow your business!!
"Thank you so much for your help. We had a monumental response to our job posting. I'm sure we are going to find the perfect person for the job. The immediate response was overwhelming. I am so glad I decided to go to Smokey Barn!" Rita Hallman,  KMC Music
——–JOB LISTINGS——–
Mobile: To See The Latest Stories or to share this article, scroll below

Local jobs, job openings, job postings, job listings, help wanted,  employment opportunities, businesses now hiring in Springfield tn, Greenbrier tn, Adams tn, Ridgetop tn, White House tn, Cross Plains tn, Millersville tn, Cedar Hill tn, Coopertown tn and Orlinda  in Robertson County Tn, Tennessee!