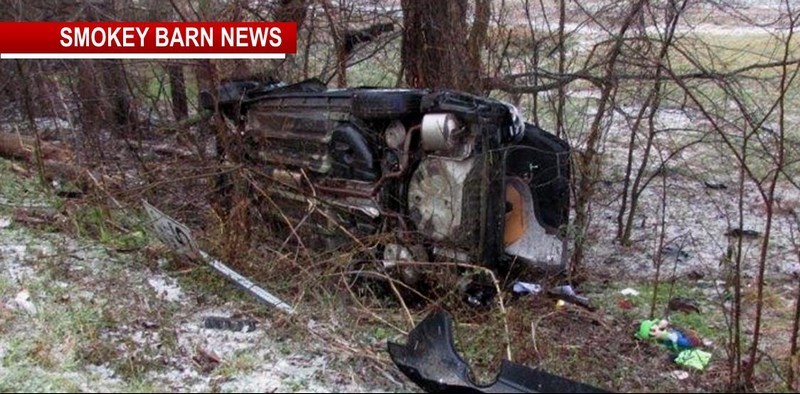 Arturo Ayala Of Adams Dies In Fatal Wreck
ADAMS TENNESSEE: (Smokey Barn News) – A motor vehicle accident has taken the life of 24 year old Arturo Ayala, an Adams area resident.
The accident occurred on Hwy 41N between Bryant Rd and North Qualls Rd just outside Adams city limits, not far from the Robertson/Cheatham Farmers Co-op. (Location of wreck)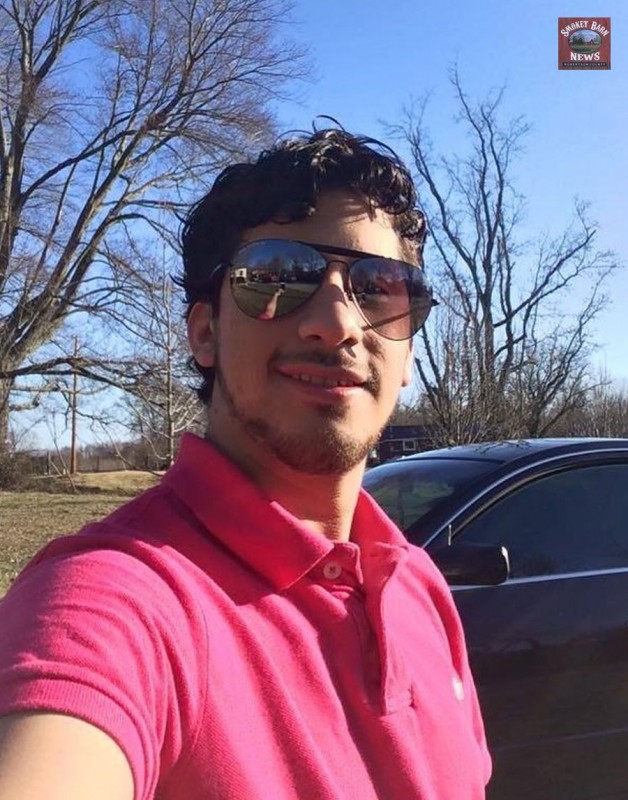 According to the Tennessee Highway Patrol, Ayala was traveling northbound on US Hwy 41 in his 2008 Nissan Altima when he hit a patch of ice causing the vehicle to leave the roadway and strike a tree.
Officials tell Smokey Barn News that Ayala's Nissan was on its side when it impacted the tree caving in the roof of the vehicle.
The call to 911 came in around 6:00am Monday morning, however officials tell Smokey Barn News that they believe the accident actually occurred the night before, around 8:30pm Sunday night, February 14, Valentines Day.  The wreck was not discovered until the next morning when daylight made the vehicle visible.
Officials said the 911 caller (a neighbor) heard a loud noise around 8:30 Sunday night but did not see anything until morning. "It would have been difficult to see the car that night, it was a few feet off the road obscured by trees and brush," one official told Smokey Barn News.
There was also minimal traffic on the roads Sunday evening due to the slick roads. There were at least 10 accidents reported across Robertson County Sunday including several rollovers.
According to several officials, Ayala likely died on impact.
According to the THP, drugs or alcohol were not considered to be factors in the accident.
Adams Fire Chief Ray Brown told Smokey Barn News, "If he had gone just three more miles he would have made it home."
The Adams Fire Department, Robertson County EMS, the Robertson County Emergency Management Agency and the Tennessee Highway Patrol all responded to the scene.
Arturo Ayala's Aunt Rudy Marta Garcia told Smokey Barn News that the family is grief stricken over the loss of Arturo.
We are so sad over the loss of Arturo,  anyone that knew him is welcome to attend his funeral. TIMES UPDATED: Visitation with the Ayala family will be Thursday evening from 5:00-8:00 PM.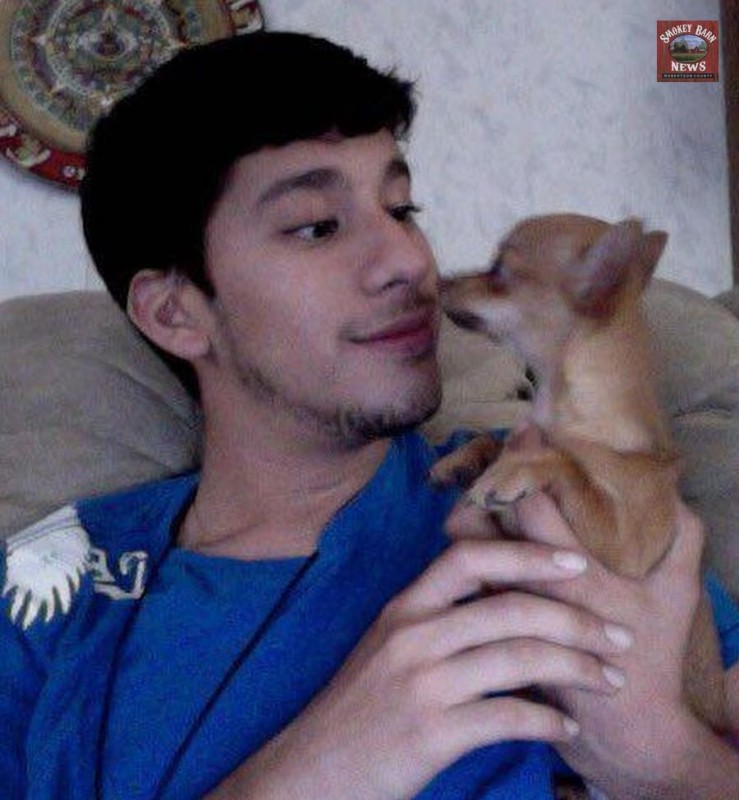 Funeral services will be held on Friday at 2:00 PM in the Chapel of the Cook-Webb Funeral Home in Guthrie Kentucky (MAP) with Father Frank Ruff officiating. Interment will follow at Highland Cemetery in Guthrie.
According to Arturo's online obituary, he was born June 30, 1992 in Mexico, the son of Lucio and Irene Ayala. He loved his family and soccer. He was preceded in death by his mother Irene Ayala (2007) and his daughter Irene Faith Ayala (2015). He is survived by his father Lucio Ayala (Adriana) of Adams; five brothers Jonathan, Jerry and Randy Ayala all of Adams, Ivan Ayala of Nashville and Rodolfo Ayala of Guthrie and one sister Jocely Ayala of Adams.
"He was a nice boy didn't drink or smoke everybody loved him," Rudy Garcia said.
The family has set up a GoFundMe page, to donate click here.
The recent loss of life due to motor vehicle accidents is staggering. Arturo Ayala was the sixth person to lose their life on Robertson County area roadways since February 3rd.
The first wreck on February 3rd,  took the life of Marjorie Chowning, 70, of White House who died following a tragic accident early that Wednesday morning on Hwy 76 in Springfield. Full story.
Just three days later on February 6th, Michael "Kevin" Wilson, 42, of Mount Juliet lost his life in a head on collision in the Ridgetop area Full story.
On February 7th, well known guitarist Rick Wright died in a fatal wreck in White House Tennessee when his vehicle overturned during a two vehicle accident on Hwy 31W. MORE
The next day, February 8th, Portland special education teacher Glenda Brinkley, 58, of White House died following a motor vehicle accident on Hwy 52 in the Portland area MORE. That same day 82 year old Mary J Kraft of Alabama traveling through Tennessee died tragically following an accident on I65 in Robertson County. Kraft was killed after striking a retaining wall,  she was pronounced dead at the scene.
There doesn't seem to be a singular cause for the accidents. They occurred at different times of the day under different weather conditions across a wide range of ages.
The thoughts and prayers of the staff at Smokey Barn News are with all the families facing the loss of a loved one this past week.
Smokey Barn News (Sponsor/Advertisement)
We bring you ALL the News in and surrounding Robertson County, Tennessee.