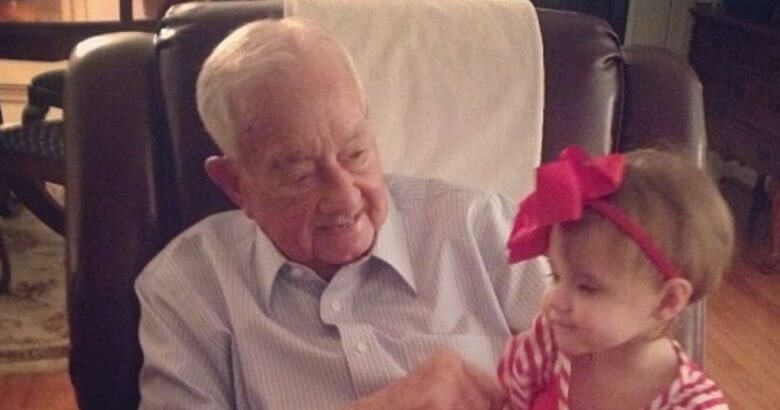 Don Gupton Of Gupton Motors Dies, He was 88
Walter "Don" Gupton, Sr., 88, of Springfield, died Wednesday April 20, 2016 at Creekside Nursing and Rehab Center in Madison.
Graveside services will be conducted on Saturday April 23rd at 11:00 a.m. in the Will Smith Cemetery on Lockertsville Road in Ashland City. His grandchildren will serve as pallbearers.
If you live in the Springfield area and navigate at all in town, you likely passed by Mr. Gupton every day. Gopton Motors has two locations in Springfield, the new car lot on Tom Austin Highway and their used inventory lot on Memorial Boulevard. 
Mr. Gupton was the President of 50+ year old Gupton Motor's in Springfield. He loved gardening and yard work. In addition to his parents, Mr. Gupton was preceded in death by his wife: Maxine Shearon Gupton, his brother: Bobby Gupton, and his sister: Peggy Keith. According to his on-line obituary Mr. Gupton was of the Christian faith.
Mr. Gupton was born October 8, 1927 in Cheatham County to the late Harvey D. "H.D." and Wanda Shearron Gupton. He graduated school in Cheatham County and then went on to serve in the U.S. Air Force.
The name Gupton may also be familiar for another reason. Mr. Gupton's grandson, Russell Gupton is the Robertson County EMS Assistant Director. If you have any kind of medical emergency, EMS is the team that responds.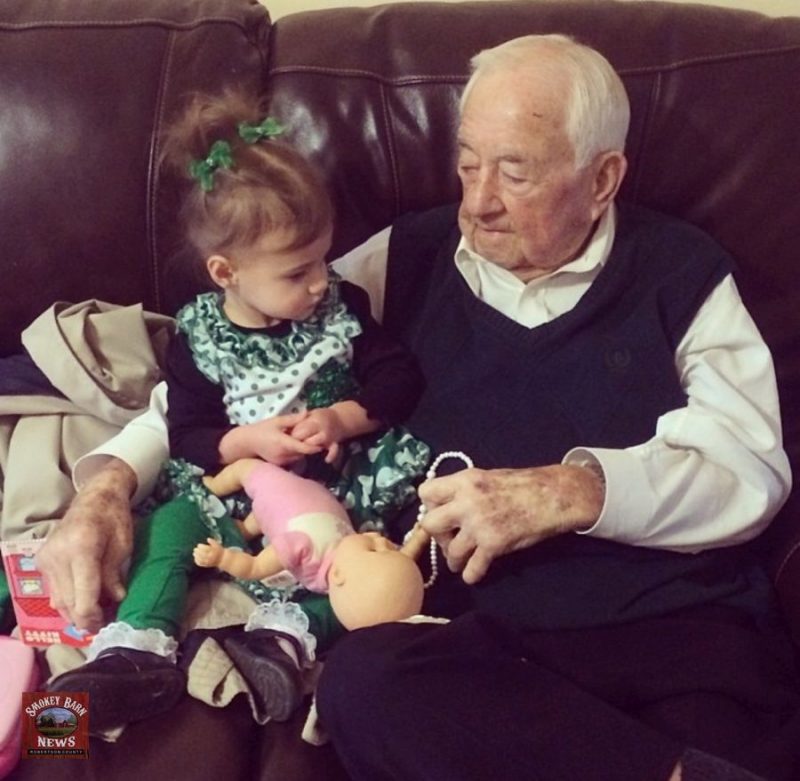 "My granddad was known by all of his grandchildren as PaDon," Russell Gupton Told Smokey Barn news. "He was the kind of person that had a hard time expressing love and affection as many men do, but you knew that he cared. He was dedicated to his work and never officially retired. In his 80s you would still find him interacting with the staff and greeting customers.
You could say he was an "old school" car salesman. "He wore a suit and tie most of the times that I saw him at work when I was a child and had multiple colors of suit-coats. I remember him polishing his shoes while sitting behind his desk when Gupton Motors was located on 5th avenue. Many people tell me how they bought their first vehicle from PaDon and my uncle Bobby. They managed to run a successful business although they often had differing ways of thinking and were not much alike at all. Don never embraced technology and would rather have kept up with his business on paper and do things the way he always had. I once saw him attempt to use a computer that was placed on his desk one time. When he got done using it, he said 'well I guess I need to shut it down and just pulled the plug out of the wall.'
"He and my grandmother built their home in Mooreland Estates in 1986 or so. They spent a lot of time working in the yard and on their home. He was very proud of his grass and his landscaping. He was a perfectionist with the upkeep of his home and lawn. Up until a few years ago, he mowed his yard with an old Snapper mower and sometimes would cut it multiple times per week. He always had some scheme to get rid of moles, chipmunks, or weeds in his yard. He would take forever to put up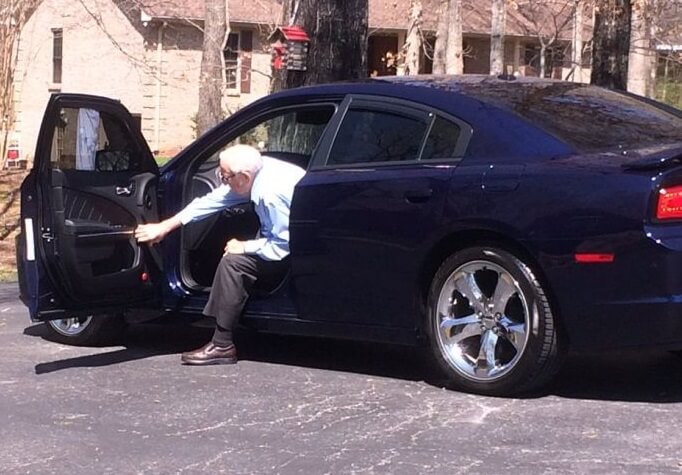 Christmas lights each year because he would have to get in his car and ride around the block to see how they looked from the street and then get out and adjust them.
"When the City of Springfield banned fireworks, he obtained a permit to use firecrackers to scare the undesirable birds out of the trees in his back yard. He loved to grill and watch sports on television. I always thought it was funny to see what kind of car he would be driving. They would range from convertibles to sporty cars with several hundred horsepower. Some of the things he did were pretty entertaining."
Jim Ball of Smokey Barn News (also a clock repairmen) got to know Mr. Gupton in recent years while repairing his grandfather clock. Mr. Gupton's wife was the one that looked after the clock and she had passed. It was very important to Mr. Gupton that the old clock kept running and on time.
"I think the old clock helped him deal with missing his wife," Ball said. "He was having a little trouble winding and setting the clock as he got older, his hand would slip and he'd knock the pendulum off, so he'd call me to come fix it.
"I think I made him a little crazy with my billing. I did bill him $25 once early on. I said, 'here's a bill but only send a check if the clock is still running perfectly in 30 days,' he said 'OK' but he hated it, he wanted to pay me right then. 30 days to-the-day-exactly, a check arrived from Mr. Gupton for $25, he had character that's for sure.  I didn't bill him after that. He would say 'Let me pay you now' with a worried look. I'd say 'You'll get a bill, you'll get a bill'… He'd say 'OK' but it was clear he hated not paying on the spot, I think I enjoyed messing with him a little because he was so honest.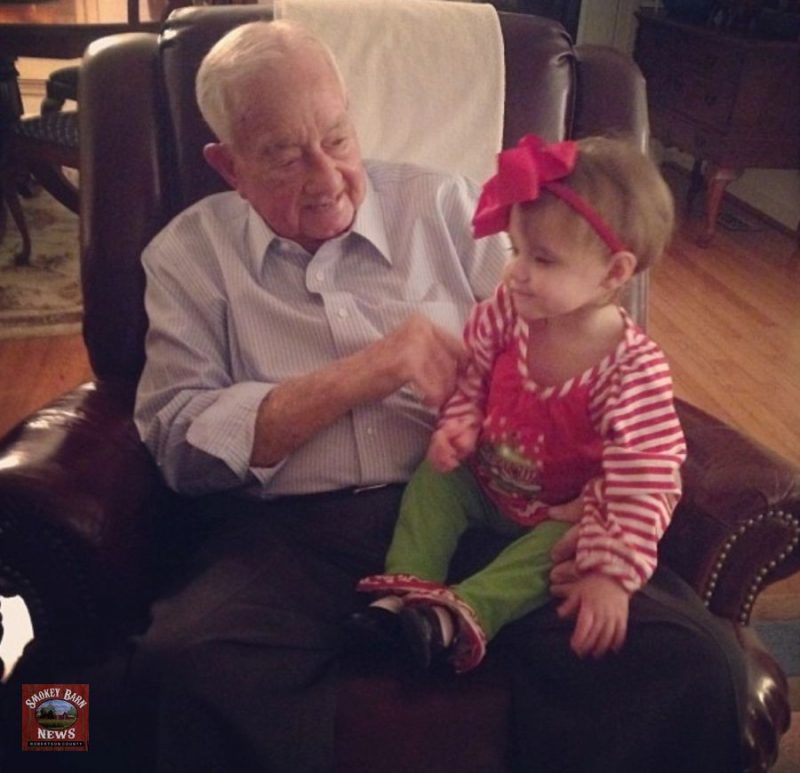 "As I got to know him, it was clear he had a lot of history here in Robertson County and he loved being up at the dealership. He told me how much he missed being there after he injured his foot and had to sit all day. He just needed to work, it was part of who he was.
"On one of my trips to his home in Springfield to repair his clock I brought over a hearing aid gadget and asked him to try it out, he was hard of hearing. He put it on and suddenly he could hear! We had a nice quiet chat that afternoon. Then, when the chat was over, he promptly removed the hearing aid, handed it back and never wanted to speak of it again, I said OK and we went back to yelling. I really didn't mind,  I'm just glad I got the chance to know him a little and make him laugh at my dumb jokes, which I of course had to yell at him."
The family request that memorial contributions be made to the Will Smith Cemetery Fund and sent c/o Robertson County Funeral Home 2201 Memorial Blvd. Springfield, TN 37172
Smokey Barn News (Sponsor/Advertisement)


We bring you ALL the News in and surrounding Robertson County, Tennessee.