Eclipse: We Want to Hear From You
ROBERTSON COUNTY TENNESSEE: Smokey Barn News) – As the Eclipse races towards Middle Tennessee, so are lots of people. Why? because we have the best seat in the house.
Hotels all full, rooms for rent almost gone, events all over, farms renting space, can't find glasses, kids out of school, businesses bracing, police patrolling, it's like we all get to be movie stars for a day.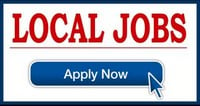 Smokey Barn News has done our best to give you all the facts we can get from officials but we want to hear from you. We'd like to hear what you think about the Eclipse and what affect you think it will have on us. What have you heard, how many people do you think we'll get?
In comments below, give us the skinny. What's your prediction? Will it be fun or a nightmare or both? Do you have glasses for sale? How about a room for rent? Do you have relatives coming in town, are you attending an Eclipse party? ……We want to hear from you…
So in comments below, give us your insights and predictions..
Let's all work together to make the best out of this historic event.
RELATED:
Eclipse: How To Prepare & What To Expect
431/Memorial Roadway Project To Halt For Eclipse/Fair Thanks To Legislators Roberts/Kumar
Eclipse 2017: The Science, Best Local Events & More

We bring you ALL the News in and surrounding Robertson County, Tennessee.