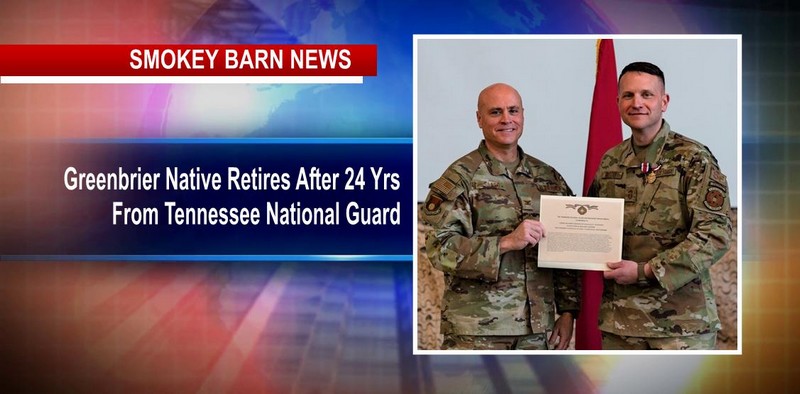 Greenbrier Native Retires After 24 Yrs From Tennessee National Guard
GREENBRIER TENNESSEE: (Smokey Barn News) – After 24 years of service, Chief Master Sgt. Ronald F. Hartley, a long-time native of Greenbrier, retired from the Tennessee Air National Guard during a ceremony held at Nashville's Joint Force Headquarters, Feb. 5.
Hartley, who served as the Tennessee Air National Guard's superintendent of recruiting and retention for the last 5 years, enlisted in the Air Force as a Security Police Law Enforcement Specialist in 1998. Upon leaving active duty, Hartley joined Nashville's 118th Wing with the Tennessee Air National Guard and continued working in Security Forces. Throughout his career, he held various positions in the 118th to include being a combat arms instructor.
In his last assignment as the superintendent of recruiting and retention, Hartley's leadership was responsible for Tennessee leading the nation in recruiting for the last 3 years. His efforts ensured that Tennessee achieved a 108% personnel rate.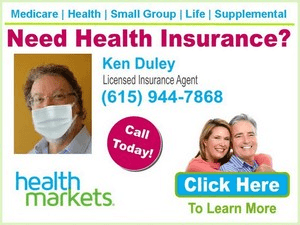 "One of the best decisions we made was bringing Hartley on to lead the recruiting and retention team," said Chief Master Sgt. Ben Williams, the Command Chief for Tennessee. "He built cohesive teams that made Tennessee the absolute best."
During his 24-year career, Hartley did more than recruiting and security. He served around the globe on deployments that include South Korea, Saudi Arabia, Pakistan, Afghanistan, and Iraq.
"It's hard to choose my favorite part about being in the Guard," said Hartley. "I've had wonderful opportunities to serve from Iraq and other deployments to training our Eastern European allies, and finally here in recruiting. It has all been really rewarding."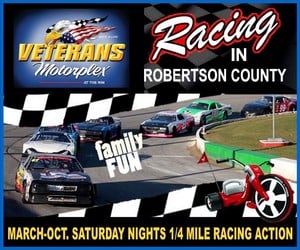 Throughout his career, Hartley earned numerous decorations that include the Bronze Star Medal, Meritorious Service Medal, Air Force Commendation Medal, Army Commendation Medal, Air Force Achievement Medal, and the Air Force Combat Action Medal.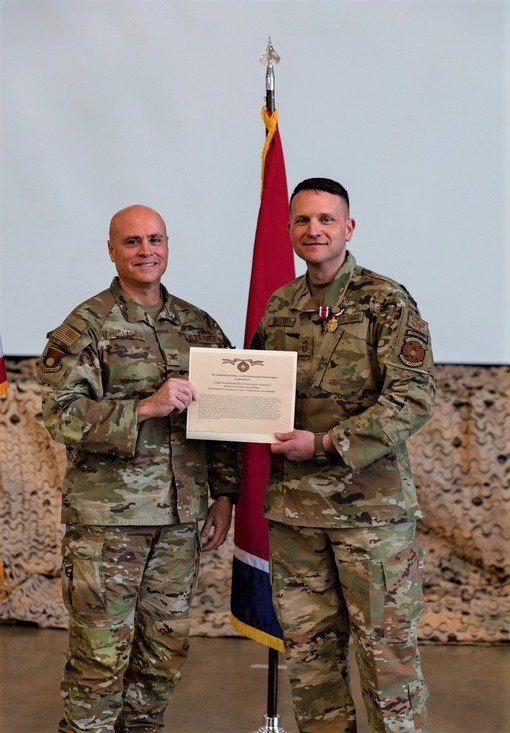 Chief Master Sgt. Ronald F. Hartley, the superintendent of recruiting and retention with the Tennessee Air Nation Guard, receives the Tennessee National Guard Distinguished Service Medal at Nashville's Joint Force Headquarters on Feb 5. Hartley retired from the Tennessee Air National Guard after 24 years of military service. (Photo by Staff Sgt. Geraldine Espiritu)
Mobile: To See The Latest Stories or to share this article, scroll below