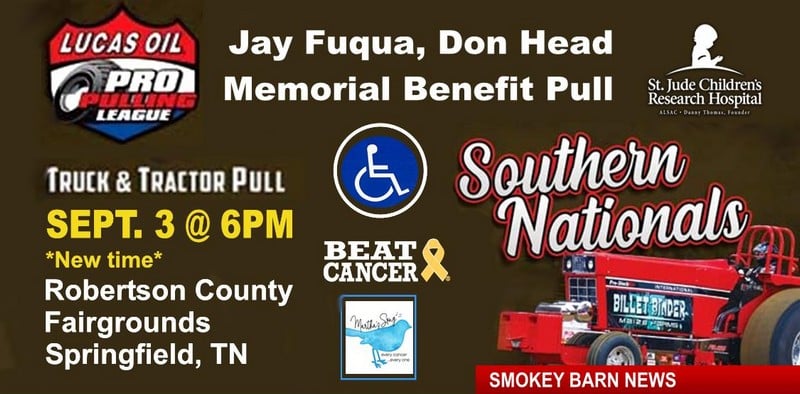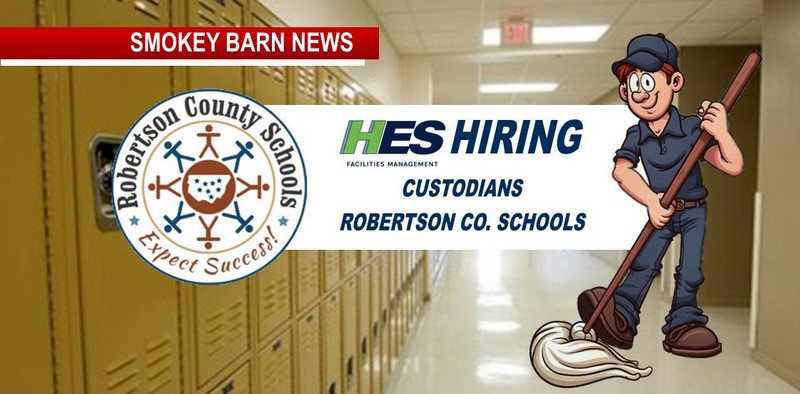 (Sponsored)
HES: We're Hiring Custodians – Robertson Co. School District
ROBERTSON COUNTY TENNESSEE: (Smokey Barn News) – HES facilities is looking to hire up to 35 new Robertson County School custodians.
HIRING: Full and Part-Time positions with daytime, mid-day, and night shifts.
OVERVIEW
Every job within a school district is important! An HES custodian plays an essential role in maintaining the cleanliness, safety, and functionality of school facilities, ensuring every school day runs smoothly and students can focus on learning. In addition to regular building maintenance functions, the school custodian provides direct support to classroom teachers in setup and maintenance of furniture and equipment.
Employment is contingent upon the successful completion of our background check and fingerprint clearance. HES Facilities Company is an Equal Opportunity Employer (EOE). Qualified applicants are considered for employment without regard to age, race, color, religion, sex, national origin, sexual orientation, disability or veteran status.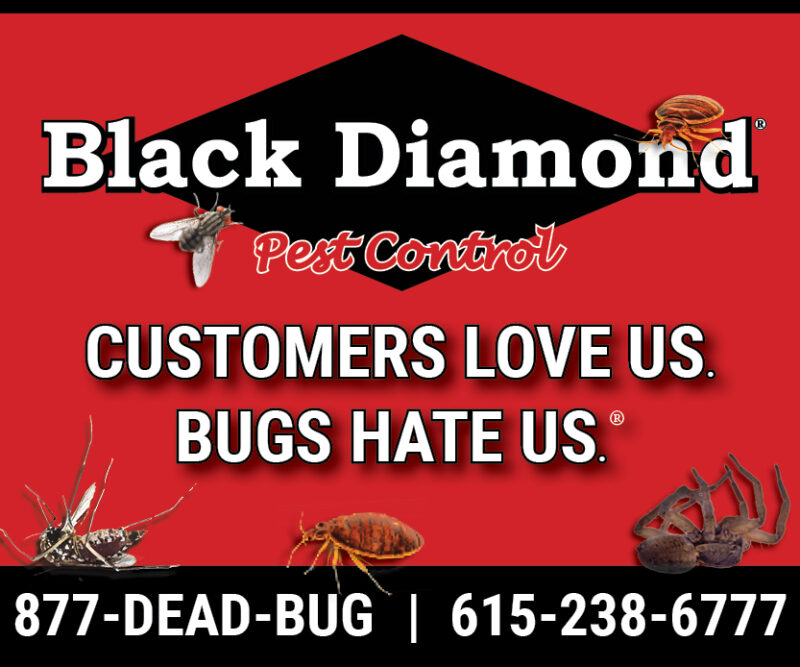 Job Skills / Requirements Robertson County School District
No prior work experience is required!
$10:00- $10.50 per hour depending on experience.
RESPONSIBILITIES:
• Sweep, mop, vacuum, scrub, and wax floors.
• Machine shampoo carpeting.
• Clean walls, vents, screens, furniture, drinking fountains, light fixtures, window blinds, brass, and other interior fixtures
• Wash interior and exterior windows and glass doors.
• Sweep entryways, empty exterior cigarette urns, and empty trashcans immediately outside building entrances.
• Clean restrooms, plunger sinks and toilets, and replenish supplies.
• Change interior light bulbs that can be reached from the sixth step of a ladder or lower.
• Complete work requests to notify management of needed repair work.
• Remove snow and ice and apply salt and/or ice melting products to assigned areas when needed.
• Organize and supply custodial closets as needed.
• Move, remove, and/or set up furniture, furnishings, supplies, equipment, and any other items, inside specified rooms for special functions as directed.
• Additional job-related duties as required by the supervisor.
QUALIFICATIONS:
• Able to read, write and comprehend at a level appropriate to the duties of the position
• Good interpersonal skills
• Must be able to work with a diverse group of people
• Willingness to learn
• Criminal background check
PHYSICAL REQUIREMENTS: – – – Must be able to:
• Lift up to 50 pounds
• Ability to push, pull, stand, bend, stoop, and kneel
• Walk up to 8 hours per day
• Climb ladders, scaffolds up to 6' high, and stairs
• Able to use basic hand tools
• Additional Information / Benefits
• Benefits: Medical Insurance, Dental Insurance, Vision Insurance
Pay is to be discussed with the manager after applying.
Hours are to be discussed at hiring but are somewhat flexible.
Applicants will have to do a background check and drug test.
*This is a great opportunity for people wanting to have the same schedule as school schedules.
APPLY TODAY!, click here
Mobile: To See The Latest Stories or to share this article, scroll below