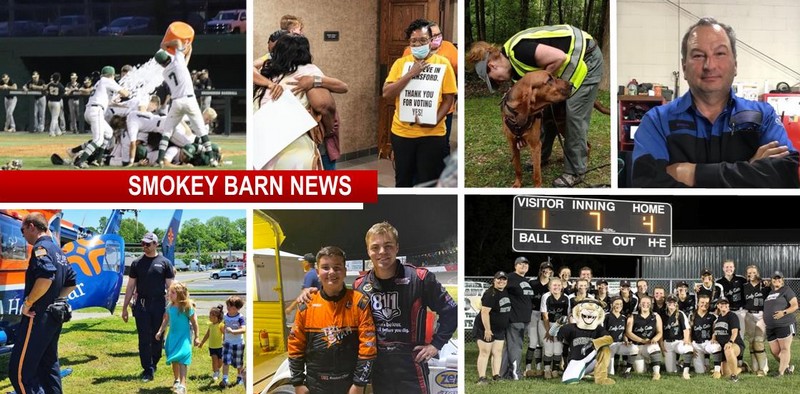 Smokey's Community Column, Stories Across Robertson County (5/23/2021)
ROBERTSON COUNTY TENNESSEE: (Smokey Barn News) – Welcome to Smokey's Community news column. It's a look back at this week's top community news in and around Robertson County.
Smokey's People & Community News column highlights local stories of people, schools, community events, and charities that continue to make Robertson County great!
BECOME A SPONSOR TODAY!! [email protected]
Got a story? Email your story ideas to our 24/7 news desk; [email protected]
(Springfield, TN) 
National EMS Week, Residents got a chance to see a Helicopter Up Close & Meet Our Local EMS Heroes— PHOTOS David King.
May 16th marked the beginning of National EMS Week. It's a week set aside to pay tribute to the hard-working men and women who dedicate their lives to responding to calls for help, treat sick and injured patients at the scenes of emergencies and provide high-quality medical care on the way to the hospital. 24 hours a day/7 days a week, EMS answers your calls for help.
As part of the festivities for this week, on Thursday TriStar SkyLife landed at the EMS station in Springfield (1305 Hill St.) which is directly across from Springfield's ACE Hardware. The beautiful bird was on display from 12 pm-3 pm. It was a chance for citizens to stop by and say hello to the crew and checked out the helicopter!
According to Robertson County Emergency Medical Services, they answered over 10,000 calls for assistance last year, in the midst of a global pandemic. Thank you to each and every Critical Care Paramedic, Paramedic and AEMT at RCEMS. Your daily dedication to your community and to your patients is greatly appreciated
When you see Robertson County's EMS crews out and about, be sure to wave or say hi!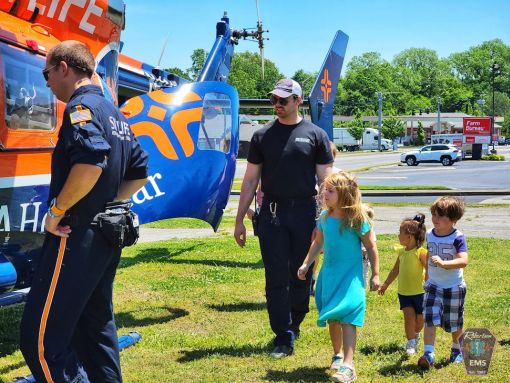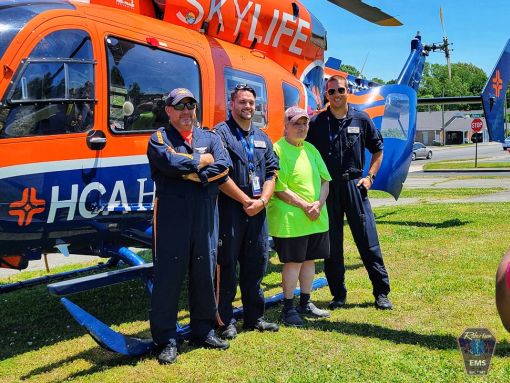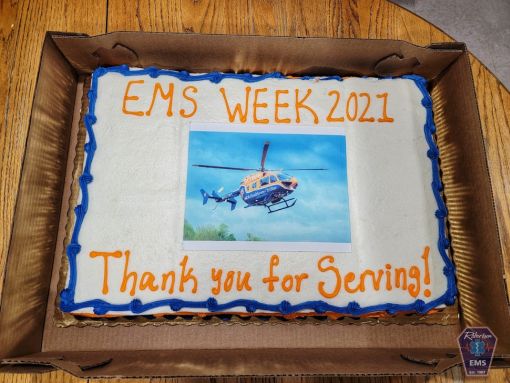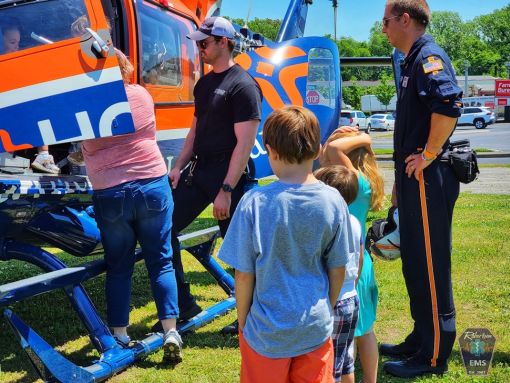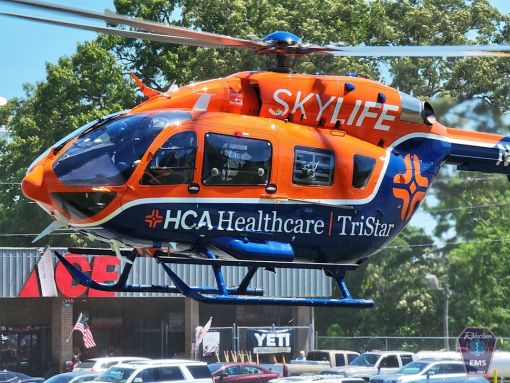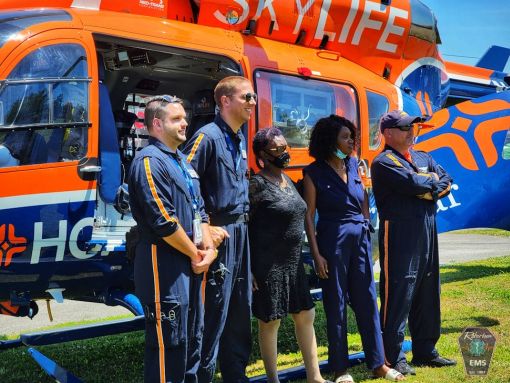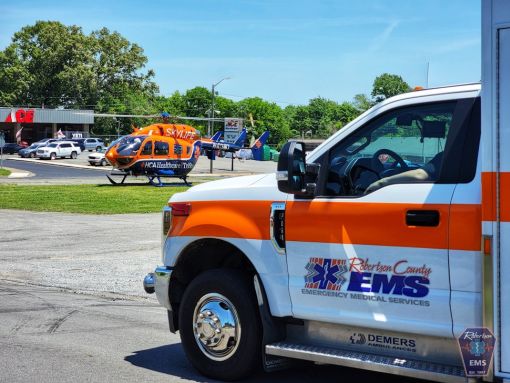 (Greenbrier, TN)
CONGRATULATIONS!
Greenbrier Lady Cats Softball, Greenbrier Baseball – District/Region CHAMPIONS! – STATE Bound!!!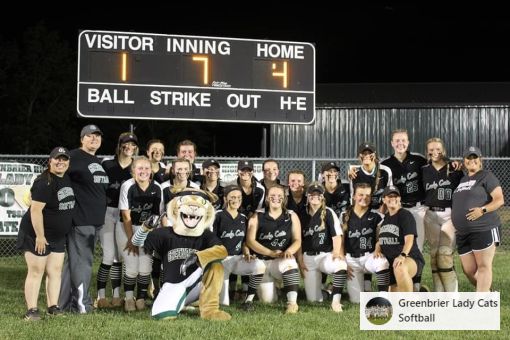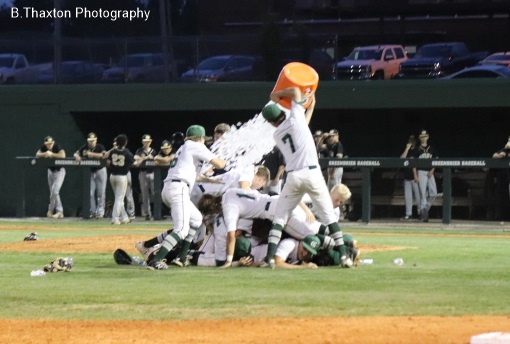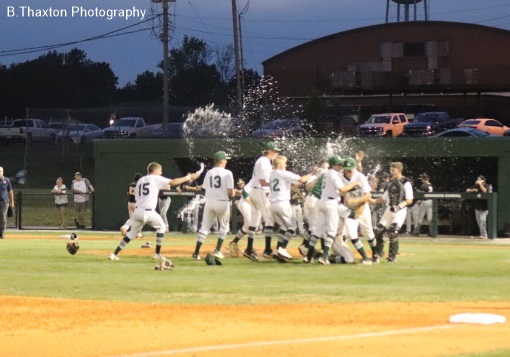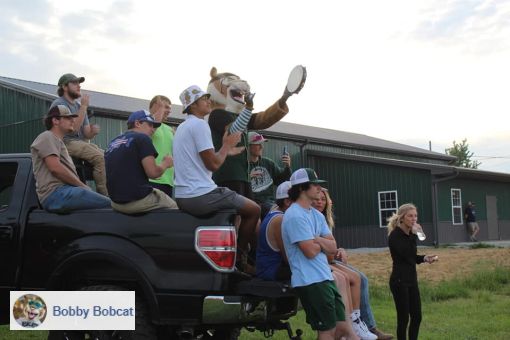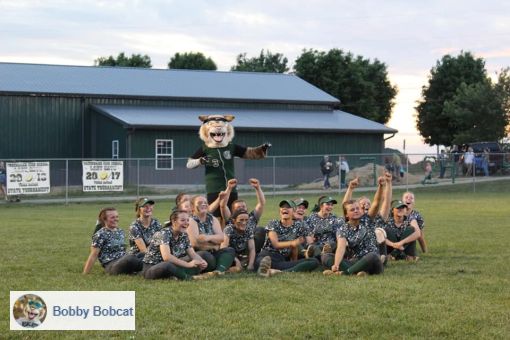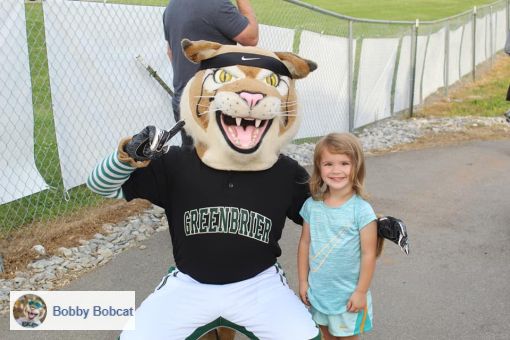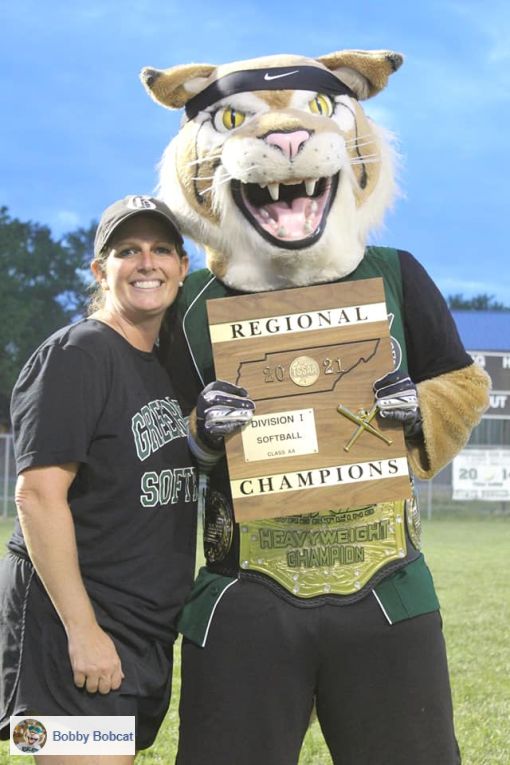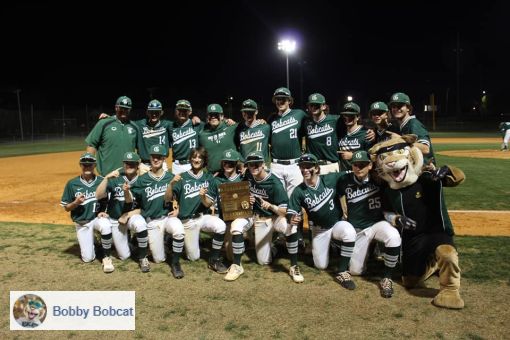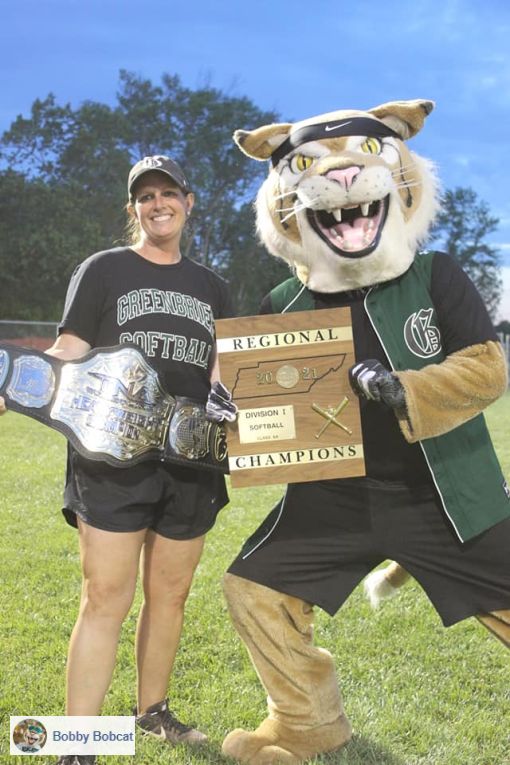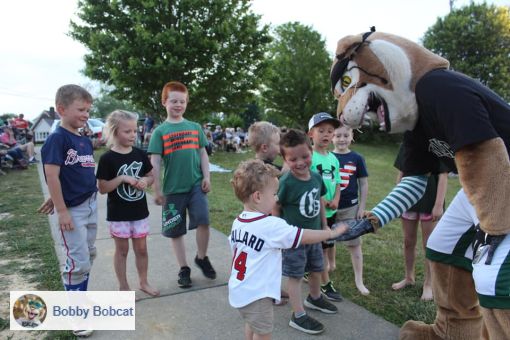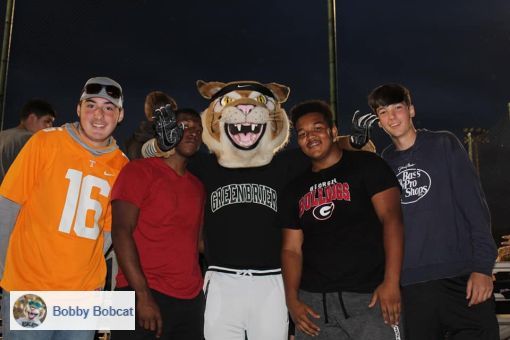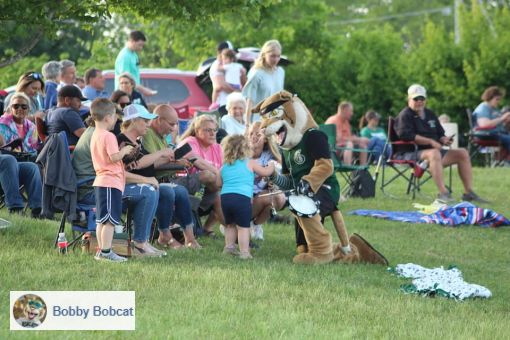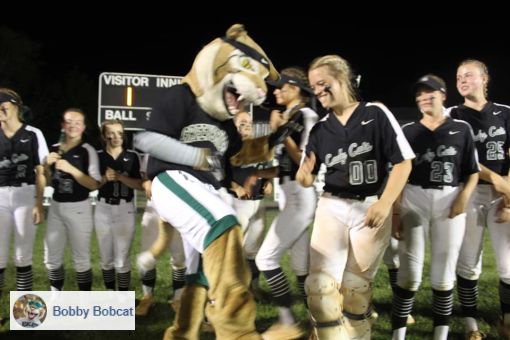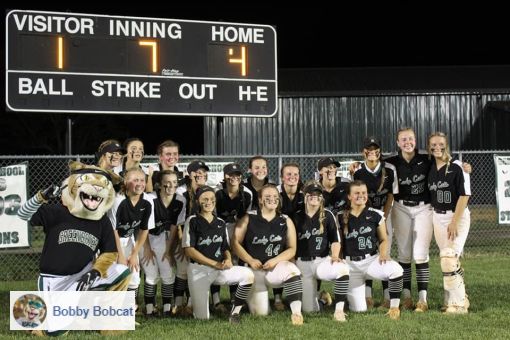 (Springfield, TN)
Bransford Awarded $1 Million From City Of Springfield
Bransford Community Center was awarded $1,000,000 from the City of Springfield on Tuesday, May 18th to begin Phase 1 of their community center development.
The board unanimously voted to donate the money to Bransford Community Center. Lisa Arnold, alderman of Ward 5, abstained from voting since she is the head fundraiser for the Bransford project.
"This is a bit serendipitous because we are taking the funds from our general fund," Ryan Martin, City Manager said during the meeting. "We had such a good year with sales tax from remote working during the pandemic, that we actually had a surplus of about $1,000,000 over the budgeted amount."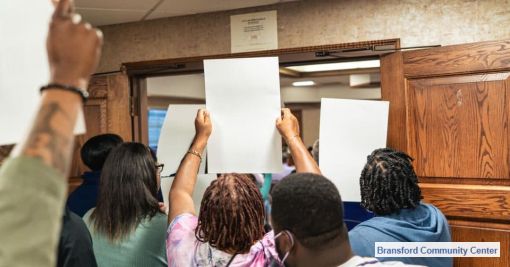 The Bransford Community Center board has been raising funds since the building was torn down in 2017. They've raised more than $100,000, and created an operational budget and plan that was presented to the City of Springfield at their monthly board meeting.
"I am very thankful to Ryan Martin and the City of Springfield Board of Mayor and Aldermen for this tremendous vote of confidence", said Robert Gardner, Bransford Board President. Our board is really energized and ready to build something great for the Springfield Community. With God's help, we can do this!"
The Bransford Community Center board hopes to break ground on their first phase of development, which will include a gym/multipurpose center, a kitchen, restrooms and offices, by early Fall 2021.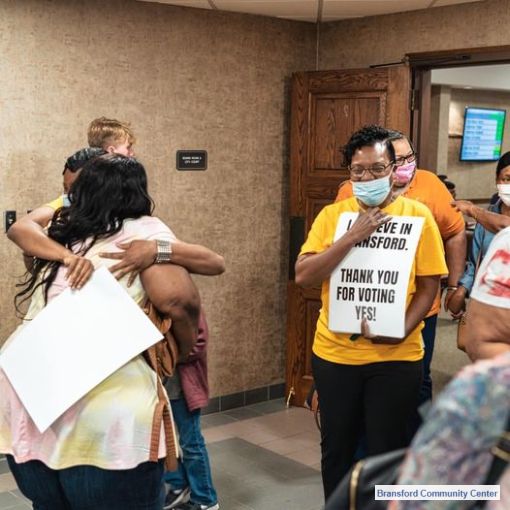 The Bransford Community Center will house several social services and programs, including the existing Bransford Pride program which holds afterschool and summer programs for children in grades K-5 across the county. They typically serve up to 70 children each semester at Bransford Elementary School. They would be able to allow more students into the program, however, there isn't enough room to adequately serve them.
"We have multiple groups wanting to have a presence in this center. The YMCA has already committed to locating their Y-CAP program there. We want as many non-profit agencies there as we have space for because the need has never be greater. The programming will be diverse and inclusive, from children to seniors. Our Core Provisions are REACH: Recreation, Education, Arts, Community Access, and Human Services. We have a vision, we just need more partnerships and funding. Thank God, we are well on our way!" Robert Gardner
For more information about Bransford Community Center, or to get involved with fundraising and volunteer opportunities, visit www.bransfordcommunitycenter.com.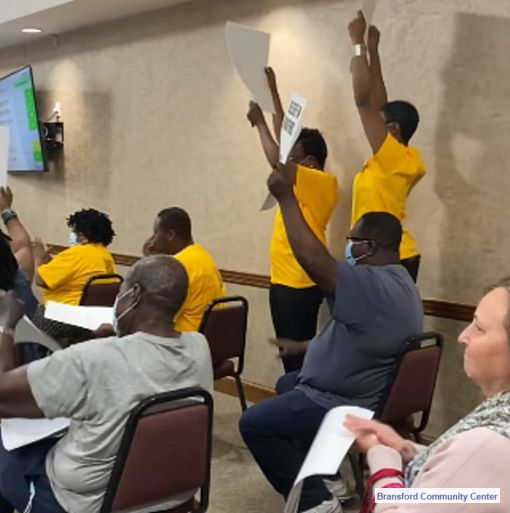 May 30th: 5th Sunday Gospel Sing & lunch at Oakland Baptist Church
Everyone is invited to come out and enjoy some amazing gospel singing featuring the Thorntons from White House, TN.
When: May 30th starting at 10:30 AM
Where: Oakland Baptist Church – Hwy 76E in Springfield, TN (MAP)
Catered lunch to follow, No cost…All are welcome!

(Robertson County, TN)
District's Athletic Director Named Athletic Director Of The Year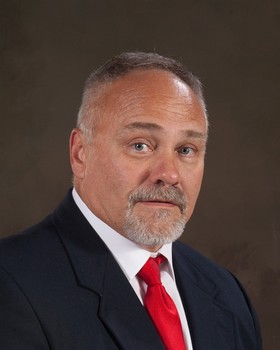 Robertson County Schools Athletic Director Pat Brown has been named as the Director of the Year for the 2020-2021 school year by the Interscholastic Athletic Administrators Association.
Brown has been the Robertson County Schools district AD since 2017. He came to the district's central office from White House Heritage High, where he taught and coached for nine years. His history with RCS since beginning in 1987 at East Robertson High. Since then he has coached numerous sports, taking the ERHS football team to the playoffs seven out of eight years. He has also coached two TSSAA Mr. Football winners, and taken the WHHHS football team to the state quarterfinals.
Over the past three years as the district AD, Brown has been the TMSAA Area 11 Basketball Director and served as the 2020-2021 Section 3 Basketball Director. Additionally, he and his wife Tracy serve on the local board of the Fellowship of Christian Athletes, and Brown, himself, is a board member of the local chapter of the National Football Foundation.
Director of Schools, Dr. Chris Causey, acknowledged the asset that Brown has been to the district, saying, "The job that Pat has done with adding and expanding athletic opportunities for Robertson County students has been remarkable. We are proud of him and the example he sets for our coaches and student-athletes."
Robertson County Schools is privileged to have Mr. Brown at the helm of the district's athletic program and congratulates him on this well-deserved recognition by his peers.
– Jim Bellis PIO RCSTN

NorthCrest's Grapevine Gift Shop Needs Gently Used Books!
Now with more visitors to NorthCrest, the used book cart can use a few more titles on it. All of the proceeds from the Volunteer Book Cart go directly to the fund for college scholarships! Believe it or not, selling books at $1.00 or $2.00 really adds up! So clean out your bookshelves, and let our volunteers put them to good use!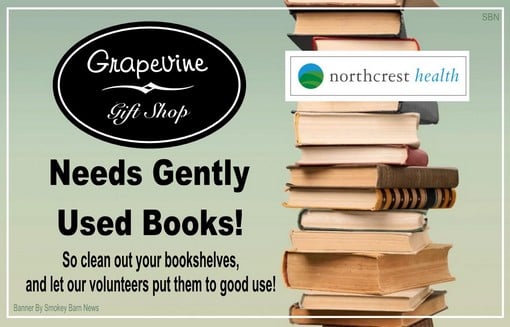 June 15: (Orlinda, TN) Free Concert by Robertson County Community Band
Community Band presents a Summer Concert
A Summer Concert will be presented by the Robertson County Community Band on Tuesday, June 15th at the Byrum-Porter Senior Center in Orlinda – 9123 Hwy 49 Orlinda, TN 37141. The concert will begin at 7:00 pm and is free. Refreshments will be served during intermission.
The community band will perform many well-known favorites including music from the Associations, Chicago, music from the 80's and Broadway hits, followed by patriotic pieces including "The Liberty Bell March", "Stars and Stripes Forever", "Fairest of the Fair", and many more.
The RCCB, in its sixteenth season, is always looking for new members. For more information about the concert, joining the band or sponsorship, please call the band manager, Janet Ozimek at (615) 384-2015. Ozimek can also be contacted at [email protected]
The RCCB will also be performing at the 4th of July celebration in Cross Plains.
We invite everyone in Orlinda and surrounding communities to come join us for our "Summer Winds" concert!



(Robertson County, TN)
Robertson County Emergency Management Members from our department were able to participate in a Swiftwater training hosted by Shackle Island Fire Department.
We appreciate the invite as this helps both departments be ready if the need arises.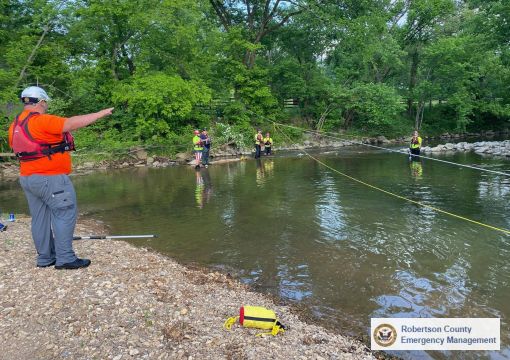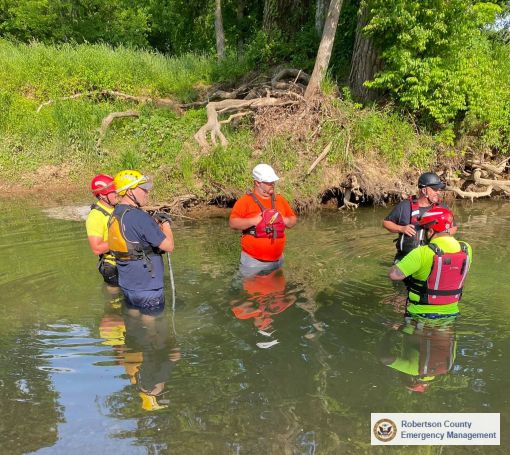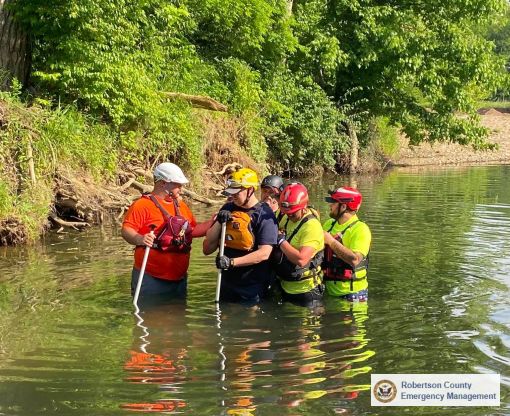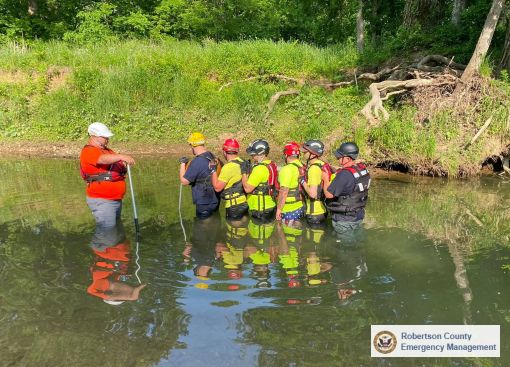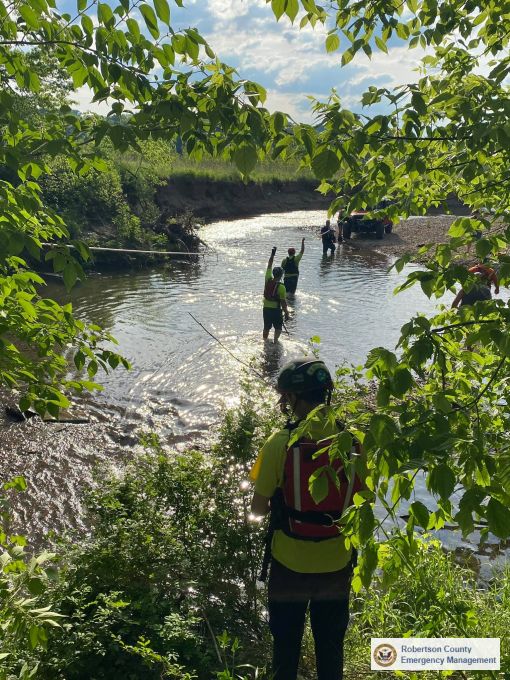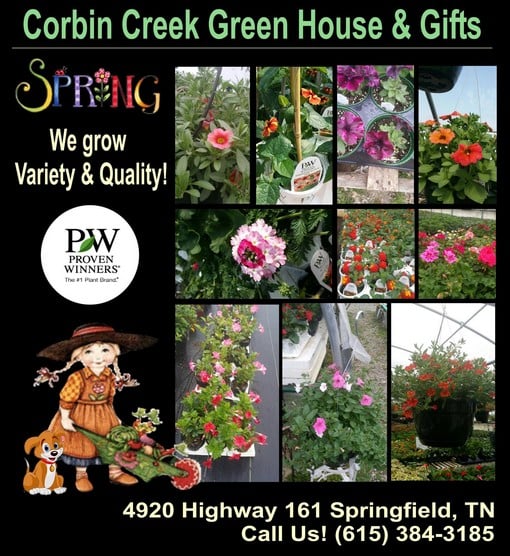 Wednesdays In Springfield – Classic Tin Cruise-In Through October
"It's almost time for Cruise-In Season! Starting April 28th. Every Wednesday (weather permitting) Springfield!" Shelby Horner
Classic car Cruise-In for Springfield and the surrounding communities coming together, sharing and talking cars, trucks and bikes.
Family Fun!
Held every Wednesday, from spring till Halloween, Classic Tin Cruise-In will be in Springfield, TN. The classic car, truck, and bikes Cruise-In for Springfield and the surrounding communities coming together for some Family Fun!
Being held at 2008 Memorial Blvd, Springfield, TN, Between the Hardees and Burger King.
Any questions please call Shelby Horner at 615-336-2257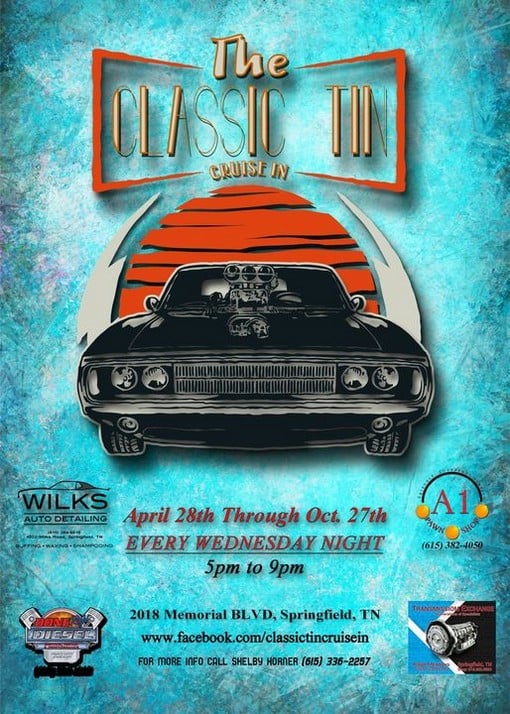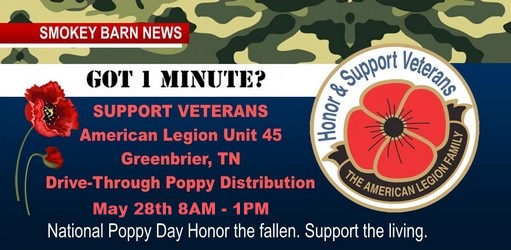 May 28, 2021 – National Poppy Day – (GREENBRIER, TN) American Legion Auxiliary 2nd Annual Drive-Through Poppy Distribution
Where: American Legion Post 45 Parking Lot – 2730 US 41 Greenbrier, TN 37073 MAP
When: 8:00 am- 1:00 pm
Bring the family to learn the history of how the poppy became the symbol of remembrance for veterans. This will be an interactive non-contact drive-through or if the weather is nice, feel free to park and walkthrough.
New this year, have your picture taken in a cut-out poppy!
We look forward to seeing you there!
Kathi Carney
President, Unit 45
American Legion Auxiliary Greenbrier
The Poppy Story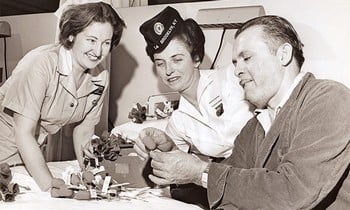 After World War I, the poppy flourished in Europe. Scientists attributed the growth to soils in France and Belgium becoming enriched with lime from the rubble left by the war. From the dirt and mud grew a beautiful red poppy. The red poppy came to symbolize the blood shed during battle following the publication of the wartime poem "In Flanders Fields." The poem was written by Lieutenant Colonel John McCrae, M.D. while serving on the front lines.
On September 27, 1920, the poppy became the official flower of The American Legion family to memorialize the soldiers who fought and died during the war. In 1924, the distribution of poppies became a national program of The American Legion.
Led by the American Legion Auxiliary, each year members of The American Legion Family distribute poppies with a request that the person receiving the flower make a donation to support the future of veterans, active-duty military personnel and their families with medical and financial needs.
Poppy Day is celebrated in countries around the world. The American Legion brought National Poppy Day® to the United States by asking Congress to designate the Friday before Memorial Day, as National Poppy Day.
On May 22, wear a red poppy to honor the fallen and support the living who have worn our nation's uniform.
source: https://www.legion.org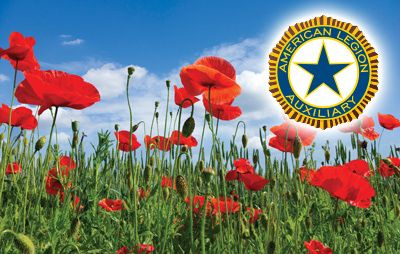 (Springfield, TN) Sponsor
Don't Miss The Huge Memorial Day Sale & Parking Lot Festival at Springfield's Stewart Williams Furniture May 29th!
In business since 1923 (that's 98 years1)…At Stewart Williams Furniture, we dedicate ourselves to bringing you the highest quality of customer service, knowledge and superior assistance when you come in to our store. Since the beginning, we have been most of all interested in helping our customers find that perfect furniture collection for their home.
We stand by all of our products 100% and will assist you in any way we can once you set foot into our showroom to view our brands. Don't worry we never employ pushy sales techniques, and we will always ensure you have a stress-free, calm shopping experience.
You can shop with confidence at Stewart Williams Furniture because we guarantee excellent quality, prices, and services. It's that simple. We always stand behind your purchase.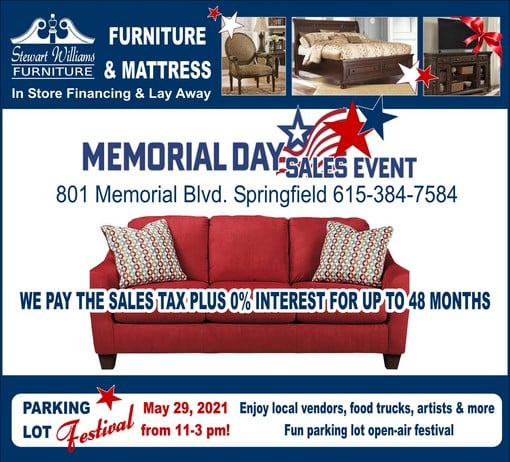 (Springfield, TN)
FREE Summer program – Robertson County Junior Golf Association
This program is Free for juniors ages 7 to 16. The program is called "Robertson County Junior Golf Association" and the Legacy Golf Course is having golf clinics to introduce the game of golf to the juniors.
"A brief history of participation, year one we had 16 juniors, year two we had 66 juniors, last year we capped it at 72 juniors and this year we had added a fourth week to hopefully fill the clinics to the capacity of 96 juniors."
Dates: June 7-8-9, June 14-15-16, June 21-22-23 & June 28-29-30. Three times a day 9:00am to 10:30am, 11:00am to 12:30pm & 1:00pm to 2:30pm. Limited to eight juniors per session.
If the juniors have golf clubs, please bring them. If you do not have golf clubs, Legacy will have some for the juniors to use.
To sign the juniors up: Call The Legacy Golf Course 615-384-4653.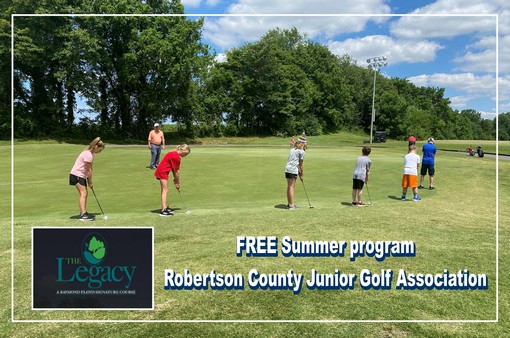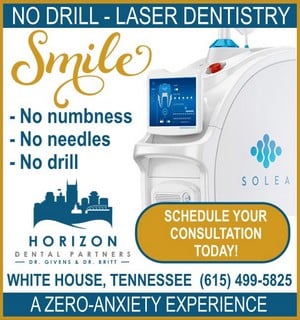 (Cross Plains, TN)
Mt Carmel Baptist Church – Our Stone Soup crew was out delivering meals this week!
Each week they take meals to people in our community that could use a warm meal and a smiling face.
They've delivered over 1,000 meals in the last year.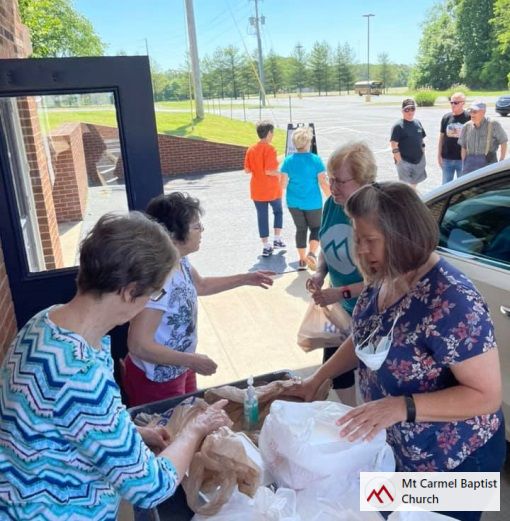 (Robertson County, TN)
Robertson County Sheriff's Office Hey Agricultural Community, do you have your farming equipment marked with SmartWater CSI yet? If not, Sheriff Michael Van Dyke wants to make sure you have access to it for free!
This tiny bottle of SmartWater CSI acts as an invisible serial number and creates a chemically unique forensic code that is registered to only you! Not only does it help to deter theft of your property, it helps to identify and reunite you with your stolen property.
Contact the Sheriff's Office at 615-384-7971 for more information and to sign up for free.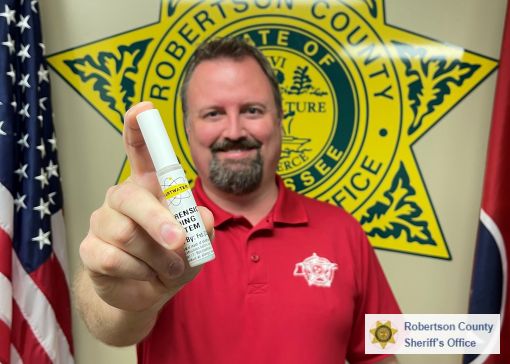 EVERY SATURDAY NIGHT IN GREENBRIER, TN – Racing Action/Family Fun At Veterans Motorplex At The Rim
Sponsor
Here's everything you need to know…
Pits open at 11 am
Grandstands at 4 pm
Racing at 6 pm
WHERE: 6801 Kelly Willis Rd, Greenbrier, TN – Call (615) 643-8725
TICKET INFO: FAMILY PACK – $30 for 2 Adults and up to 6 minor children!
Adults $12 Students, Seniors & Military $10, Children 6-12 $5.00
Great Concessions, Kids Zone and FREE PARKING!
Everyone can get great souvenir items as well as photos and videos of the racing action at the Souvenir Alley Souvenir Stand!
A snapshot of winners, crew and fans from Saturday night's racing at Veterans Motorplex May 22, 2021.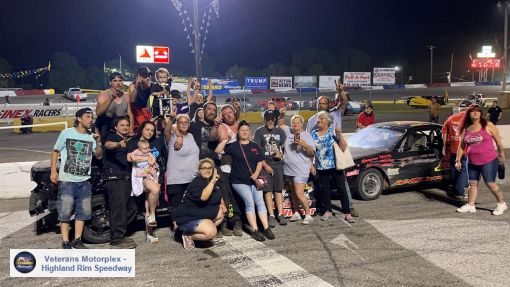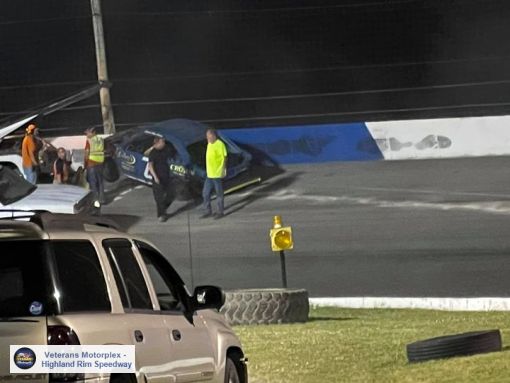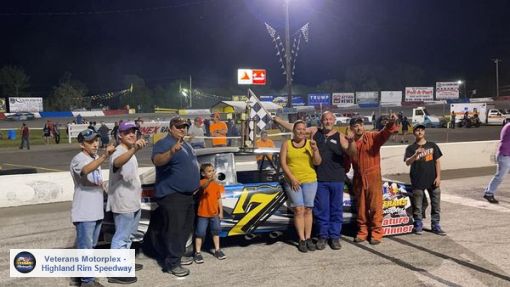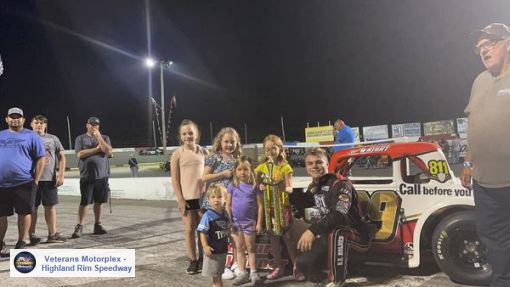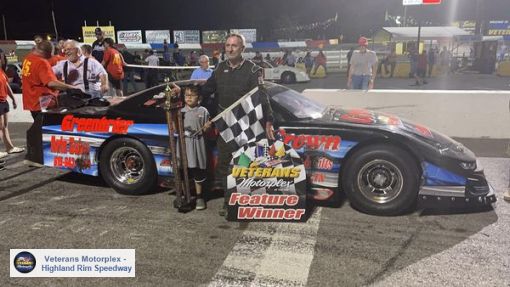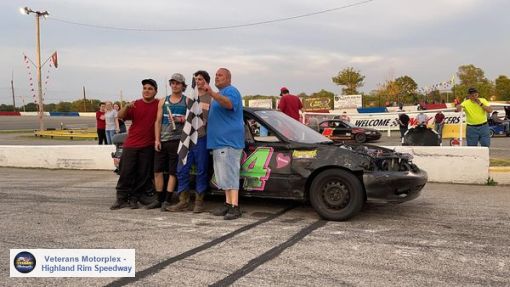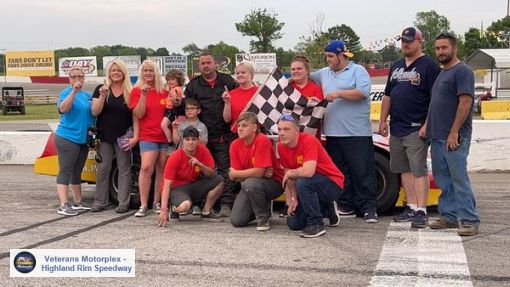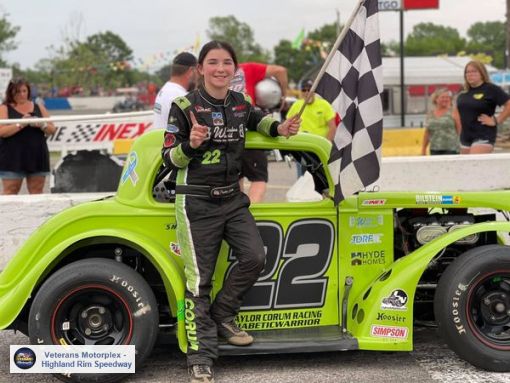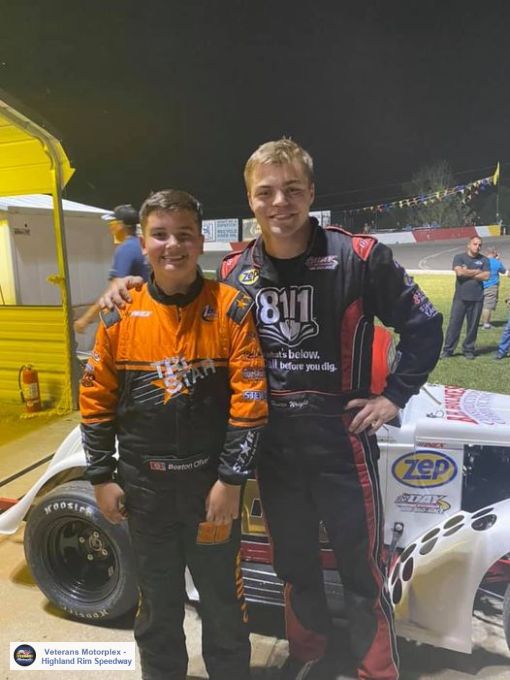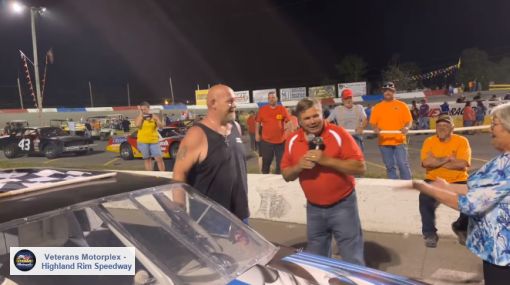 Follow Veterans Motorplex On FaceBook for info on racers, divisions, winners, photos, action-packed videos and announcements of upcoming summer events!
(Robertson County, TN)
Barbeque Throwdown Competition – Robertson County Fair Association
JUNE 11-12 come join the throwdown and serve up your best recipe for a chance to win CASH PRIZES in 5 different categories: Chicken, Ribs, Pork, Anything Butt & Friday Night Wings!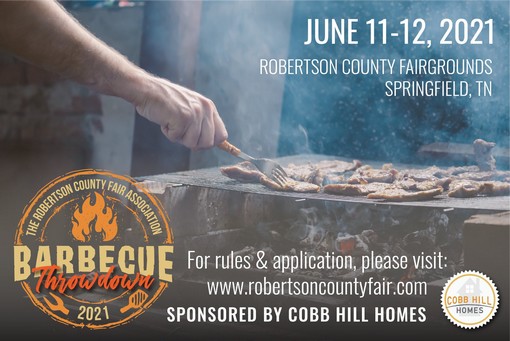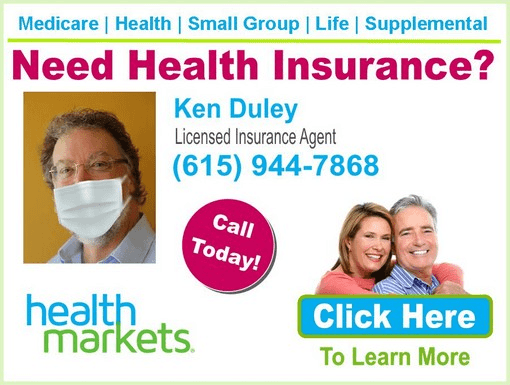 (Orlinda, TN) 
Byrum-Porter Senior Center – Another fun dance night. Straw hat night!
And the winners are……Cheryl: most unique. Marie: cutest. And for the biggest hat goes to Brenda. Join us next week for luau night. Come and limbo, lol.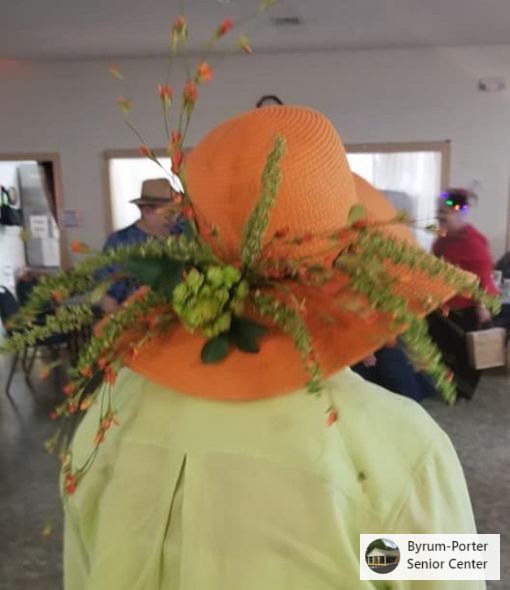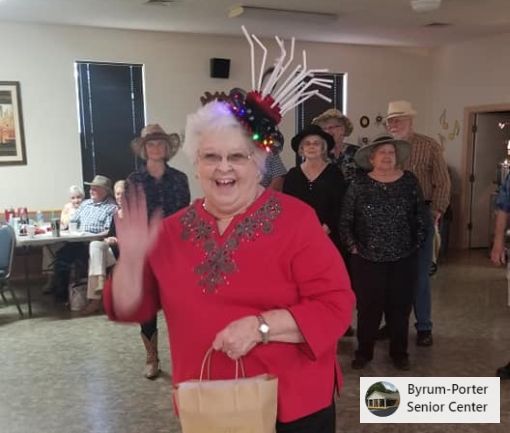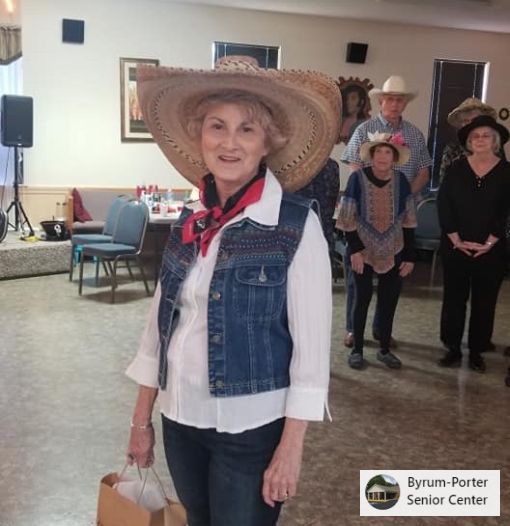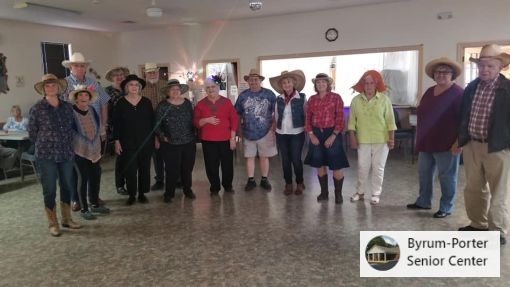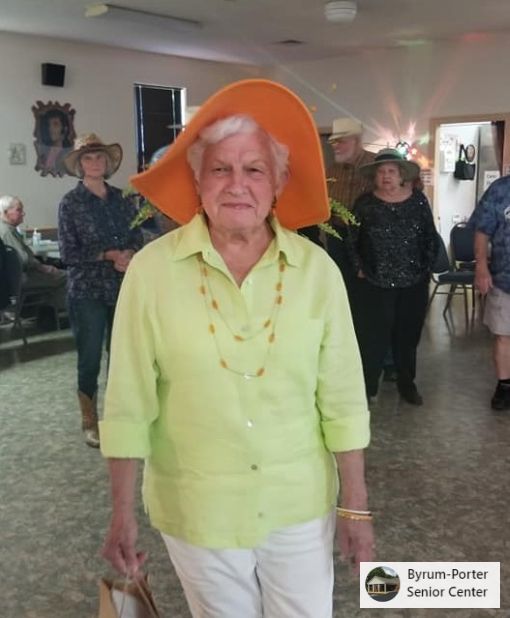 Byrum-Porter Senior Center Wonderful Ladies Luncheon this week.
Thank you to Sharon and Melanie for the beautiful music.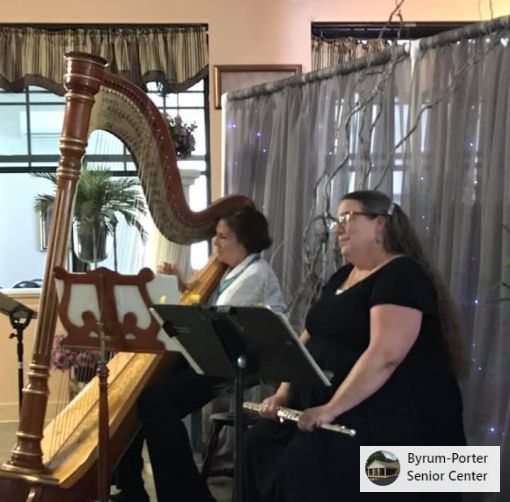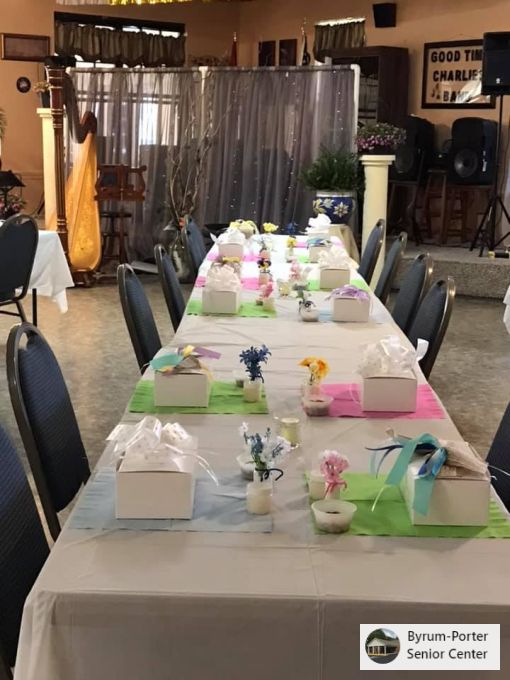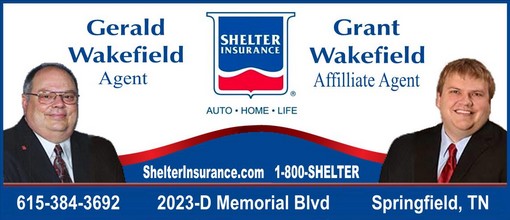 (City of Springfield, TN) Free Movie Fridays
The Springfield Parks & Recreation Department is excited to once again partner with Walmart of Springfield to bring free, family-friendly movies to Springfield as part of Free Movie Fridays.
Free Movie Fridays will be held on the third Friday of each month, June through September at the Robertson County Fairgrounds.
June 18: The Croods, a New Age
July 16: Moana
August 20: The Trolls World Tour
September 17: Raya and the Last Dragon
All movies will begin at 7:30 PM. Guests should bring their own blankets or folding chairs for seating.
(City of Springfield, TN) SUNSET CONCERTS ARE BACK!
Enjoy the sounds of summer at free sunset concerts downtown Springfield as part of the Historic Springfield Event Coordinator's First Friday Night Markets. Concerts begin at 6:30 p.m.
June 4: The Fortunate Sons
July 2: Howard Decker
August 6: Hot Lanta Allman Bros. Tribute Band
September 3: Jimmy Church Show/Dance Band
Important Message from the US National Weather Service Nashville Tennessee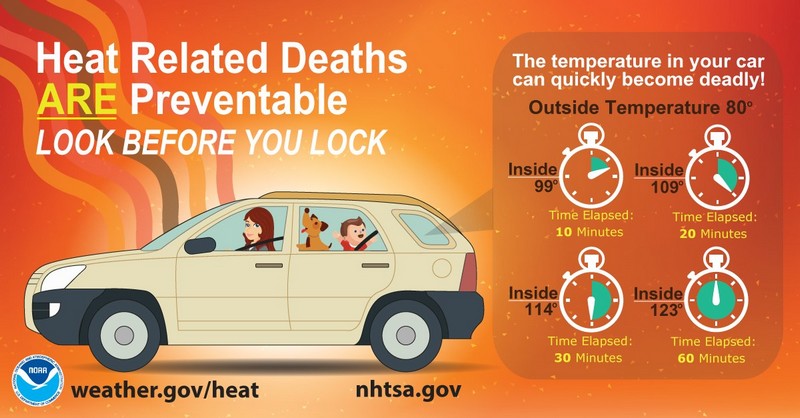 If you do have young children traveling with you over next few days with these seasonably hot conditions expected, remember this simple saying: "Beat the Heat, Check the Back Seat!" Tragically, nationwide 24 children died in hot cars in 2020 and 1 toddler already has died in April 2021. For Additional Heat Safety Tips & Resources: https://www.weather.gov/safety/heat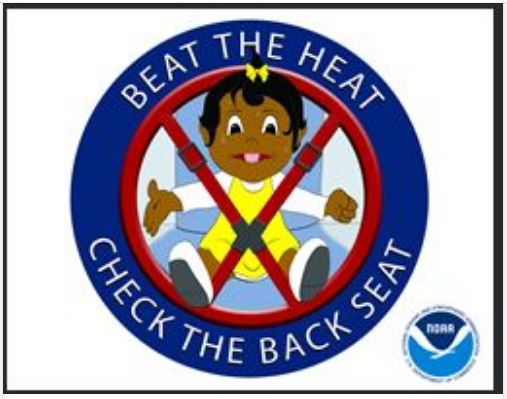 Robertson County 4-H Shooting Sports Team Takes 1st Place IN New Horizon Clay Shoot at Nashville Gun Club
Congratulations Young Guns members Mason Belcher, Isaiah Short, Jacob Spivey, Ray Wix and Brickey Cox. The team competed in the New Horizon Clay Shoot at Nashville Gun Club Saturday, taking 1st place with a combined team score of 222 out of a possible 250 targets.
Belcher and Short tied for 2nd Place Individual Shooter busting 47 out of 50 clays each.
The team was coached by Michael Belcher.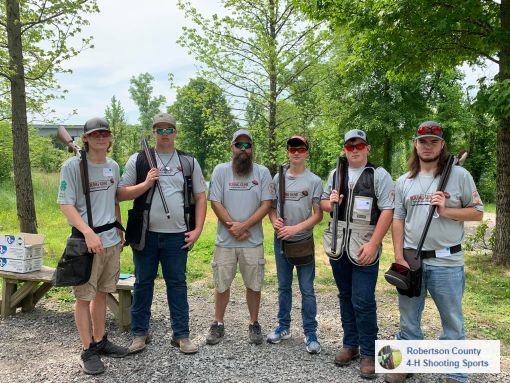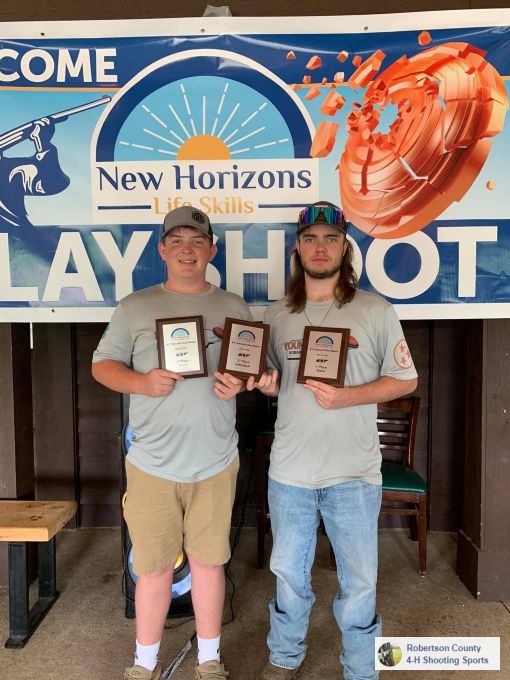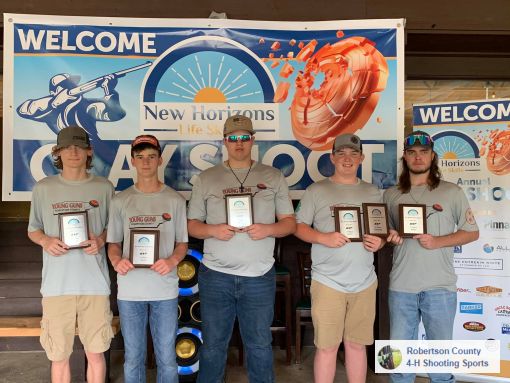 Robertson County 4-H Shooting Sports
Young Guns: Mason Belcher ties for 3rd at Youth Sporting Clays Open
On Saturday, May 15th, members of the Robertson County Young Guns competed in the Shooting Hunger 2nd Annual Youth Sporting Clays Open. The event was held at Cross Creek Clays in Palmyra, TN.
In 2015, Tennessee Farm Bureau and Farm Credit Mid- America created the event in an effort help feed hungry Tennesseans through regional food banks. To date, Shooting Hunger events have provided more than 2 million meals for those who need it most in our communities.
This event had over 65 youth-collegiate participants. Shooting in the 10th-12th Varsity Division, the Young Guns had two members place in the top five of their division. Mason Belcher tied for 3rd busting 91 of a possible 100 Sporting Clays. Tying for 5th, Isaiah Short broke 83 targets.
Young Gun members representing Robertson County this weekend were Mason Belcher, Isaiah Short, Ray Wix, Brickey Cox, Caty White, Bailey Dodd, Brett Webb and Andrew White. The team is coached by Michael Belcher and Sam Short. The team was sponsored by Rogers Group, Cobb Hill Homes and Terry's Tees of Goodlettsville.
-Story by Shelly Belcher for Young Guns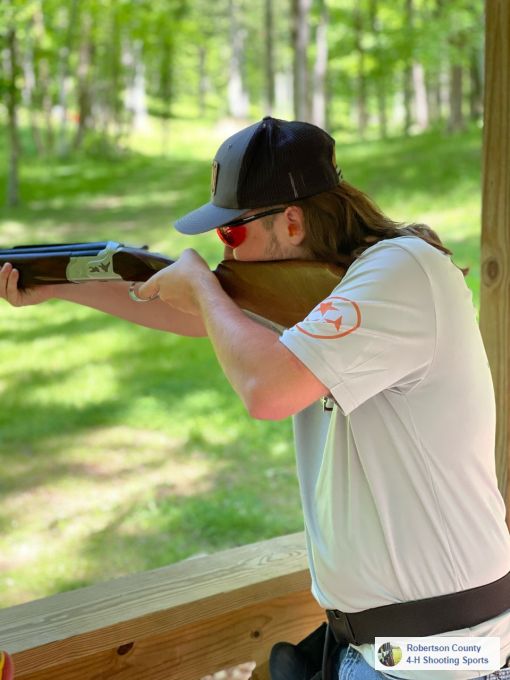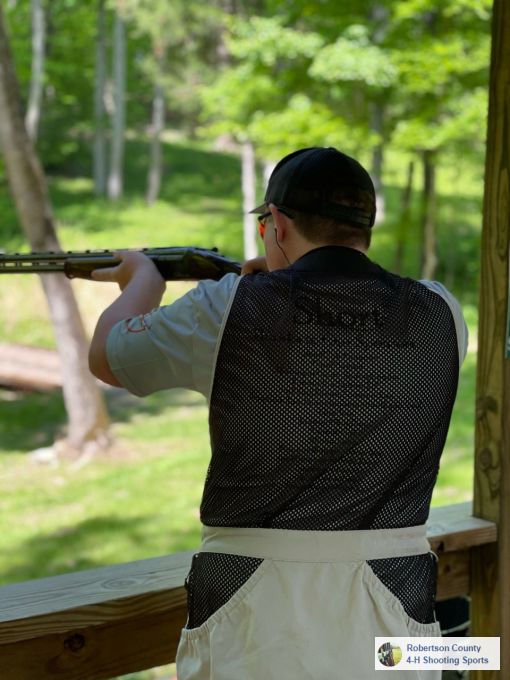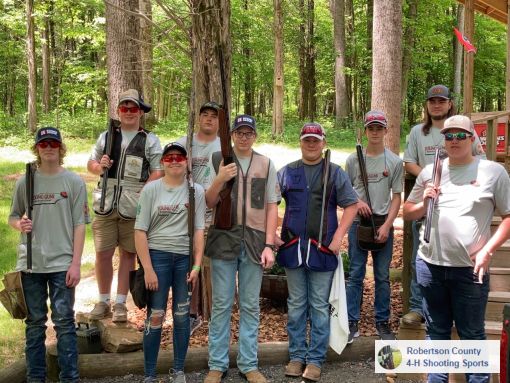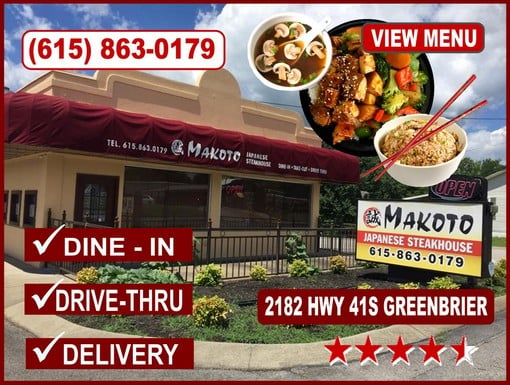 Monday Nights – White House Cruise-In 
5:00 PM to 8:30 PM
Location: Tavern 76 Parking Area (Only)
520 Highway 76
White House TN, 37188
Contacts Wayne Maligin 615-566-7343 or Bob Boone 601-354-3604 (Tavem 76 Parking area is located in the parking area in front of the Tavem 76)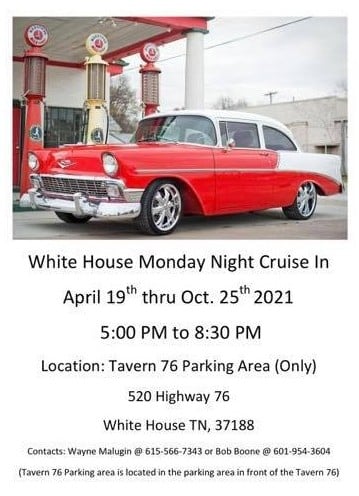 (Robertson County, TN)
The Robertson County Emergency Management Assists Missing Person Search with Dog Team
"On May 7, 2021, Robertson County EMA was requested by TARS Region 3 for assistance with a missing person. The callout was located in Overton County. On May 8, 2021, our dog team was deployed to assist with search efforts.
The dog team met at the command post to receive their search location. They were able to bring all three dogs and able to search for most of the day. The search was called off around 3 p.m. without finding the subject.
Our dog team made it home safely after a long day of searching in thick woods. Our department is fortunate to have them as an asset to the community. Below are some pictures that was taken throughout the day." Robertson County Emergency Management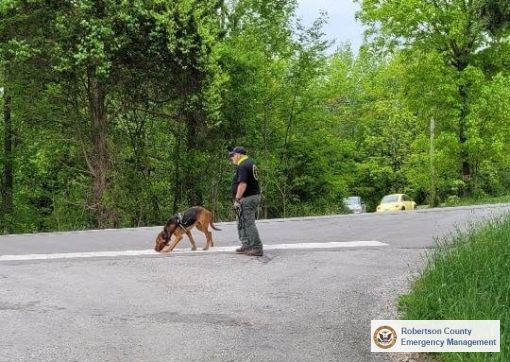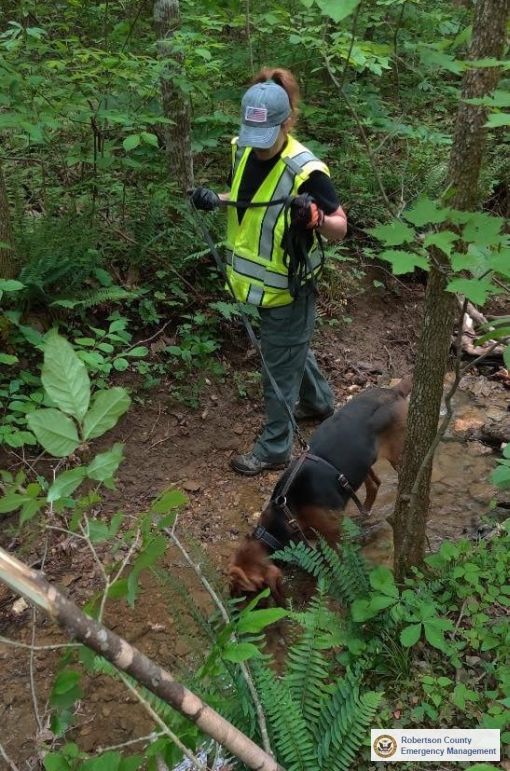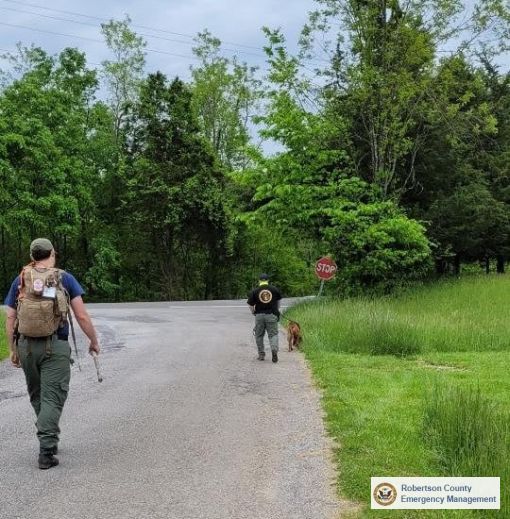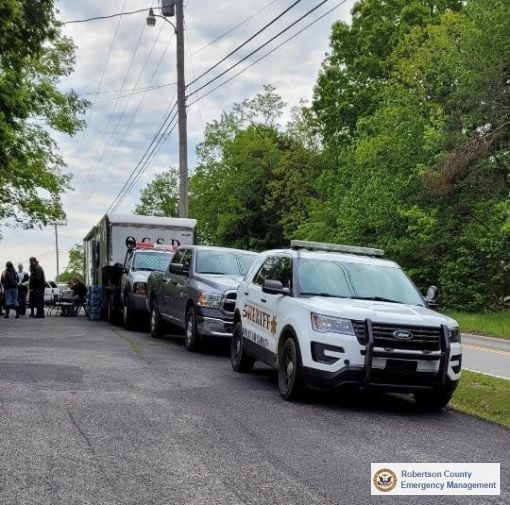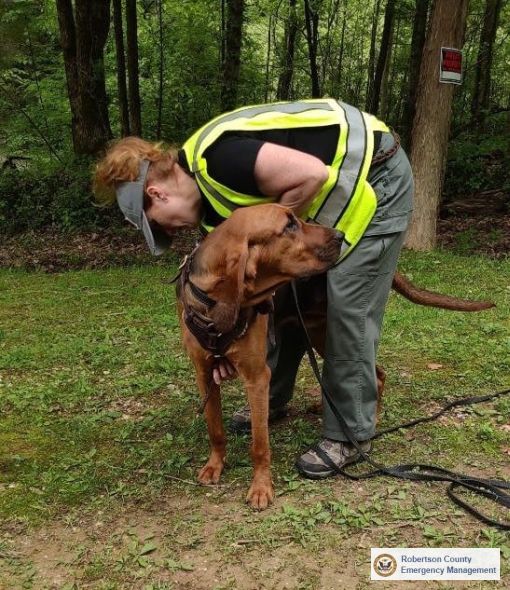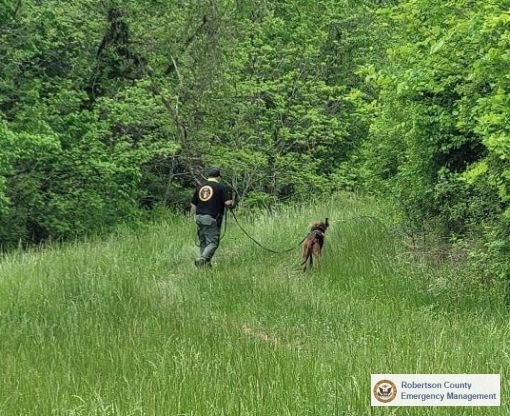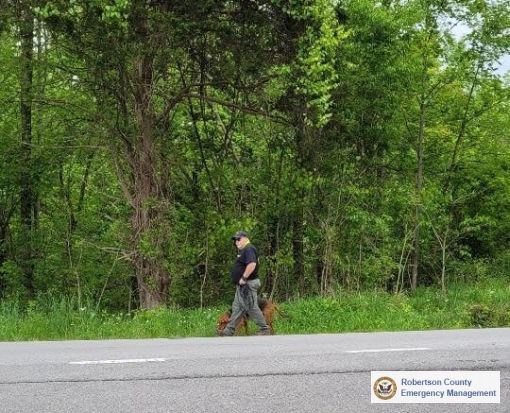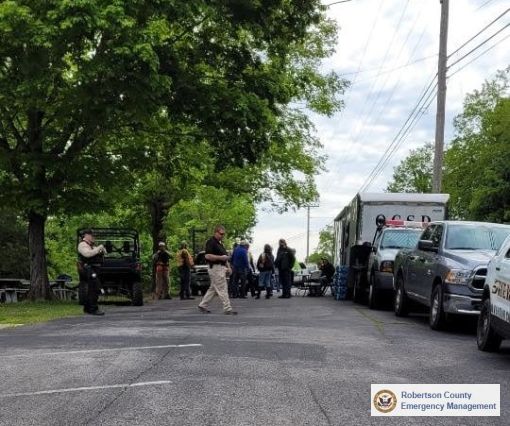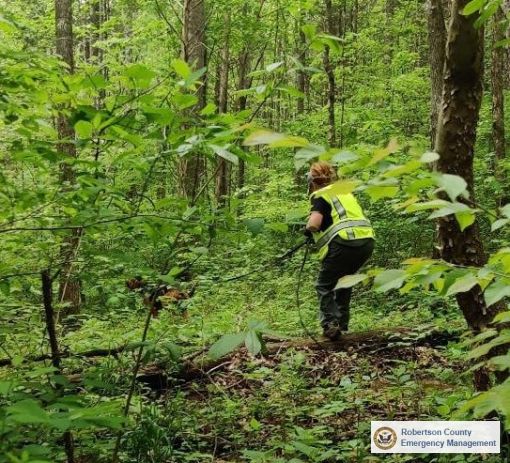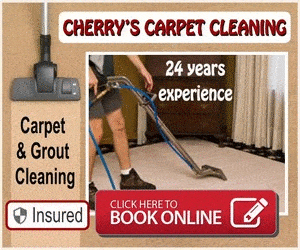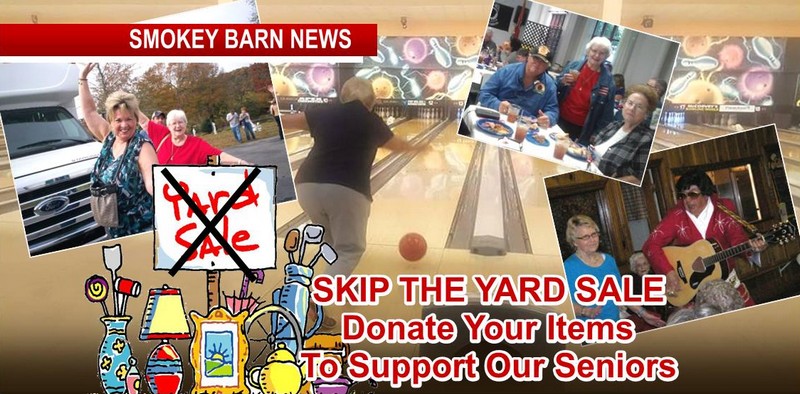 Skip The Yard Sale, Support Our Seniors With Your Donated Items
SPRINGFIELD TENNESSEE: (Smokey Barn News) – A critical lifeline to many seniors, the Robertson County Senior Center, depends on donations, fundraisers, and volunteers to keep the doors open. If you are doing some spring cleaning and or planning a yard sale, please consider donating your items to the Robertson County Senior Center for their annual indoor rummage sale fundraiser.
Donations accepted:
Pre-loved stuff baby/children's clothes only, toys, books, gently used household items, bags, shoes, Christmas and holiday decorations, small appliances accessories and more are gratefully accepted.
Drop Off:
Donations may be dropped off Monday, May 24th – Wednesday, May 16 26th from 9:00 am to 2:00 pm. No heavy furniture, clothing or large exercise equipment as they do not have the manpower to move heavy items.
All proceeds go to Robertson County Senior Center.
Questions call: 615-384-6367 or 615-319-1281 

About the Robertson County Senior Center
With a mission to promote independence, wellness, and advocacy for 50+ adults, their caregivers and their families, the Robertson County Senior Center has been a vital link to our community for many years. At the senior center, Read More…

(Millersville, TN)
The city of Millersville presents its first annual bluegrass festival
The festival will be held at the Millersville Community Center, Friday, July 2 at 6 PM with stars of the stage,screen and radio: "The Tennessee Mafia Jug Band" and "The Ridgetop Ramblers" plus special guests! FREE admission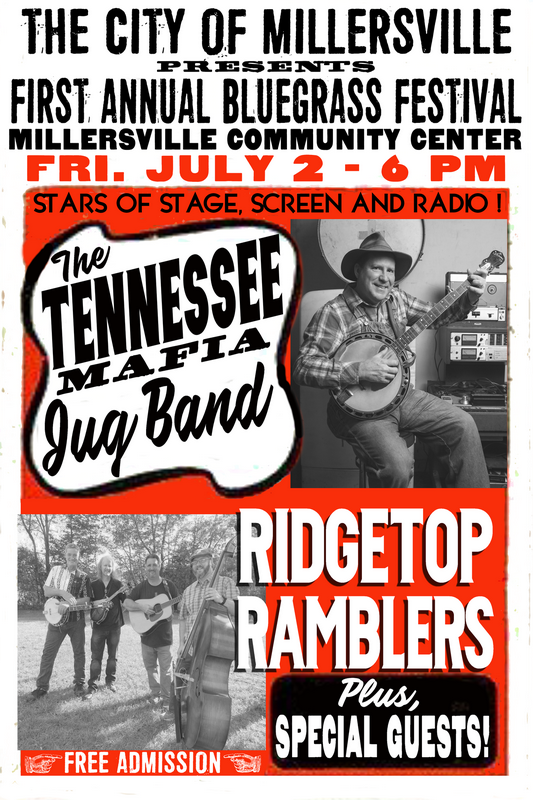 (Robertson County, TN)
The Robertson County Animal Control is overwhelmed by the current overpopulation of pets in our county
We have been working diligently to improve the situation in our area and lower our euthanasia rates. This has only been possible with support from our commissioners and mayor, and leadership of our Director Kevin Clinard. We promote spay and neuter. Please contact our office for information on low cost spay and neuter or to schedule to have your pet fixed.
Robertson County Animal Control
2900 W. County Farm Rd.
Springfield, TN 37172
Email: [email protected]
Phone: 615-384-5611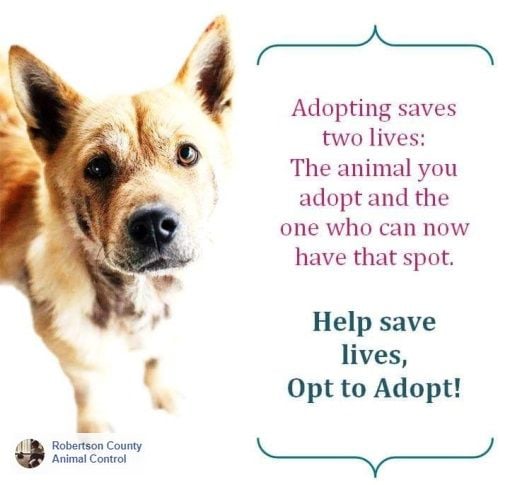 (Robertson County, TN)
Robertson County Highschool Seniors celebrate 2021 graduation. 
Congratulations to all the 2021 seniors from the Staff at Smokey Barn News.
"There are far, far better things ahead than any we leave behind."
—C.S. Lewis
"Twenty years from now you will be more disappointed by the things you didn't do than by the ones you did do. So throw off the bowlines. Sail away from the safe harbor. Catch the trade winds in your sails. Explore. Dream. Discover."
—Mark Twain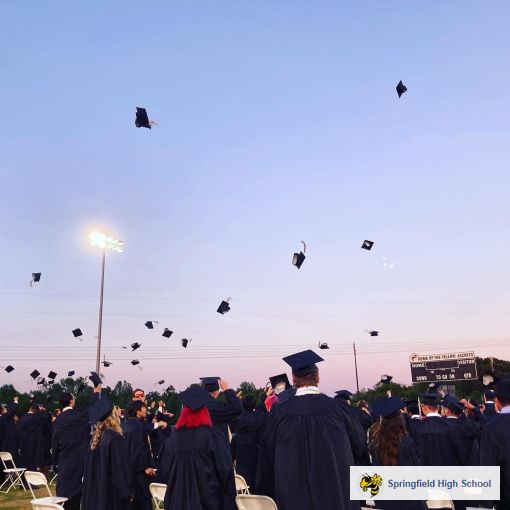 Greenbrier High Seniors celebrated their graduation at Veterans Motorplex at the Rim in Greenbrier. Smokey covered the event LIVE end-to-end. Click the pic to watch the video.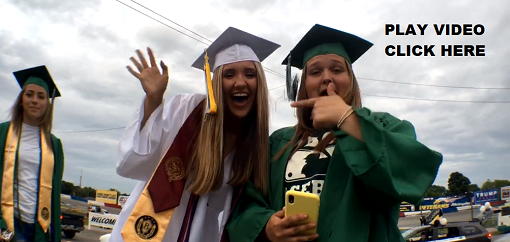 The Robertson County Scholarship Foundation has awarded 19 scholarships totaling $47,350 to graduating seniors of the class of 2021.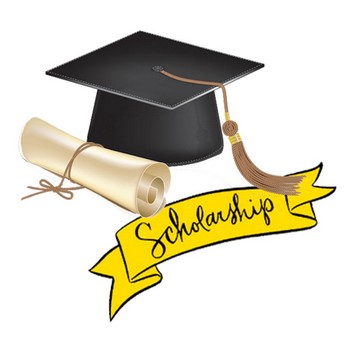 Scholarships are awarded based on student's GPA, ACT score, evidence of financial need, participation in extra-curricular and community service activities, and teacher recommendations.
New this year is the addition of the Stephanie D. Mason Aspiring Educator Memorial Scholarship which goes to a deserving Robertson County student pursuing a degree in education.
The Scholarship Foundation is privileged to assist Robertson County students by providing funds enabling them to continue their education following high school. Here is a list of the 2021 scholarship recipients:
• Talia Story, Greenbrier High School, Joe Ellis Family Scholarship
• Morgan Gunn, Springfield High School, C. W. Dean Family Scholarship
• Megan Sowell, Springfield High School, Nadine Sundell Memorial Scholarship
• Savannah Groth, Springfield High School, Northcrest Auxiliary Scholarship
• Mikayla Armstrong, Springfield High School, Northcrest Auxiliary Scholarship
• Emily Richter, Springfield High School, Federation of Women's Club Scholarship
• Halle Barnes, Greenbrier High School, Sanford Family Scholarship
• Colby Drake, Jo Byrns High School, J. W. Borthick Memorial Scholarship
• Darby Browning, Springfield High School, Morningside Achievers Scholarship
• Luke Pennington, Greenbrier High School, Springfield Rotary Club Scholarship
• Raquel Murillo, Springfield High School, Springfield Rotary Club Scholarship
• Brenner Rogers, Springfield High School, Springfield Rotary Club-VSCC/Highland Crest Scholarship
• Kenny Li- Greenbrier High School, Springfield Industrial Corp Scholarship
• Jessica Seeley, Springfield High School, Foundation Scholarship
• Zachary Logsdon, White House Heritage High School, Foundation Scholarship
• Ky'Asia Gardner, Springfield High School, Foundation Scholarship
• Keely Stewart, Springfield High School, Gary Benmark Scholarship
• Caroline Balthrop, Springfield High School, Kenna Brooke Gupton Robards Memorial Scholarship
• Mackenzie Williver, Springfield High School, Stephanie D. Mason Aspiring Educator Memorial Scholarship

(Millersville, TN) 
Millersville Fire Department – First responder day and end of school party at the Elementary school today.
We're pretty sure we had more fun than the kids did.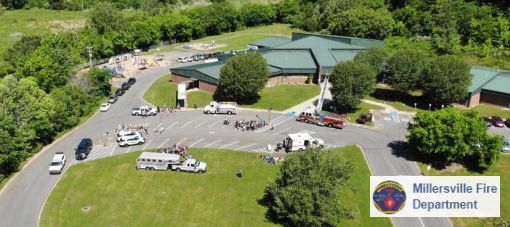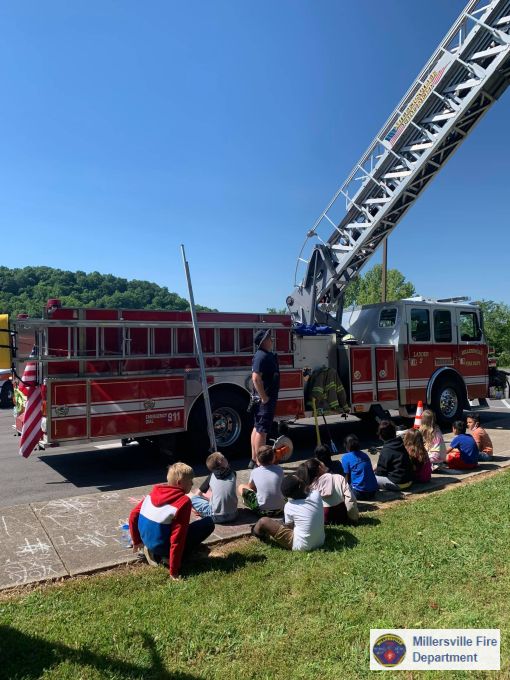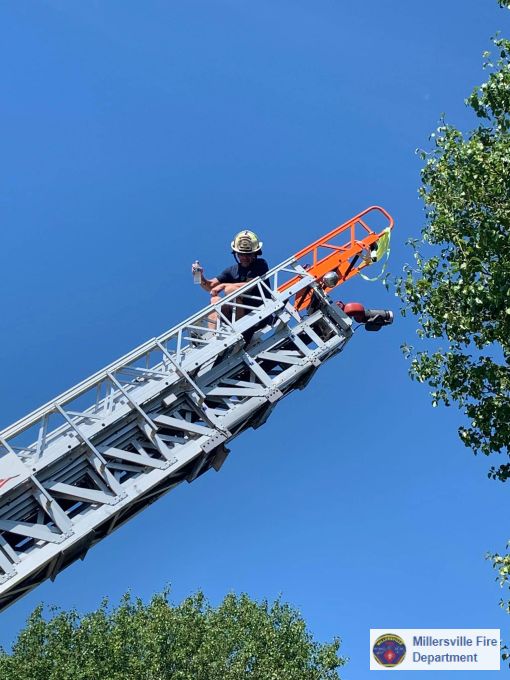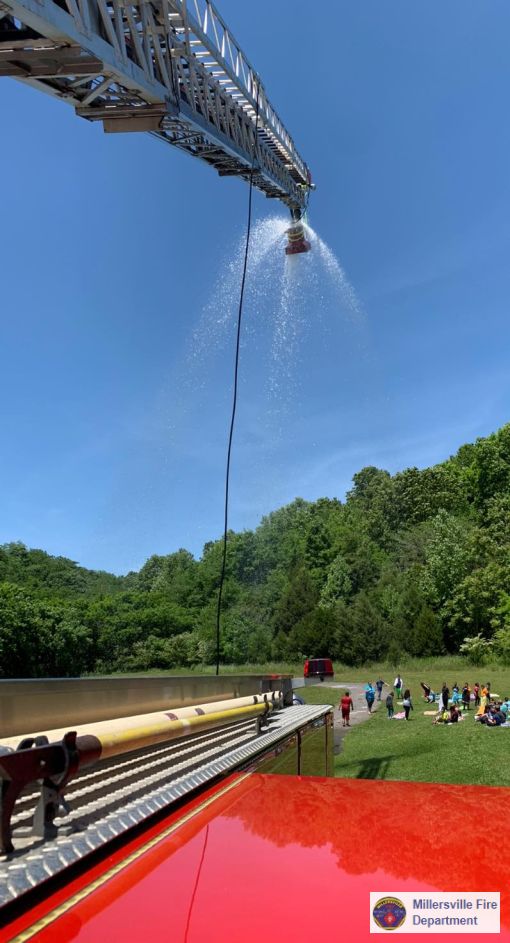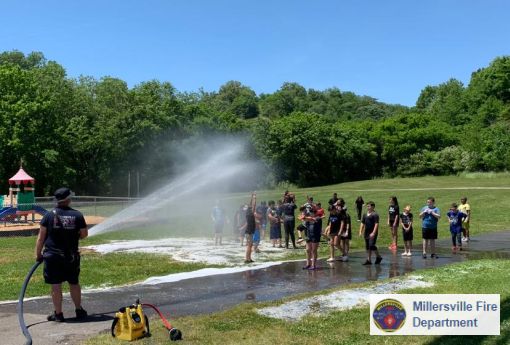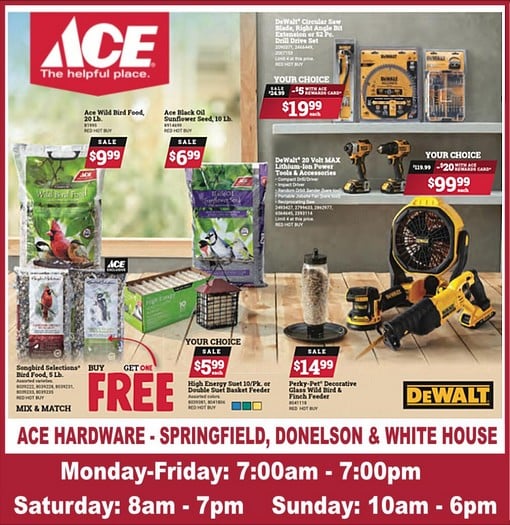 3rd Saturday of each month thru October – Pleasant View's – Cruise'n N Groove'n 
Cruise'n N Groove'n at the Pleasant View Village on 41A, South of intersections Hwy 49 & Hwy 41A, Starts May 15th thru October. Times: 5pm – 9pm.
We have music, several food choices, shopping for the ladies, and lots of cars.
Each month the Mayor will select Mayor's Choice Vehicle, plus a "Pick of the Month" sponsored by O'Reilly Auto Parts.
At the October event, all six (6) Mayor's Choice Vehicles will be up for TOP pick for the year voted on by the people.
Location: 214 Village Square Pleasant View, TN 37146
For more info, contact 615-746-0600 or Jim Hutchens 615-517-1423 or Larry Rediker 615-419-5214.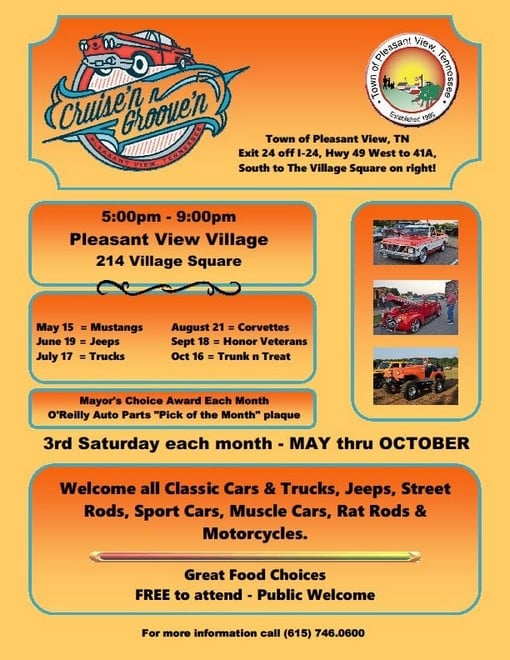 (Springfield, TN)
Springfield's Gupton Motors would like to congratulate Ronnie Proctor on 40 years of service
CONGRATULATIONS!
"Ronnie Proctor started back on May 1, 1981 in HS shop class and has stuck it out all this time. He is one of our Master Techs thru FCA/Stellantis", congratulations! Ken Gupton & the whole Gupton Motors Family.
"It's been exciting, there is always something new coming out. Every year, we have new models, new systems. It's never boring and this is my favorite place to work. Thank you for 40 years of employment and being treated like family"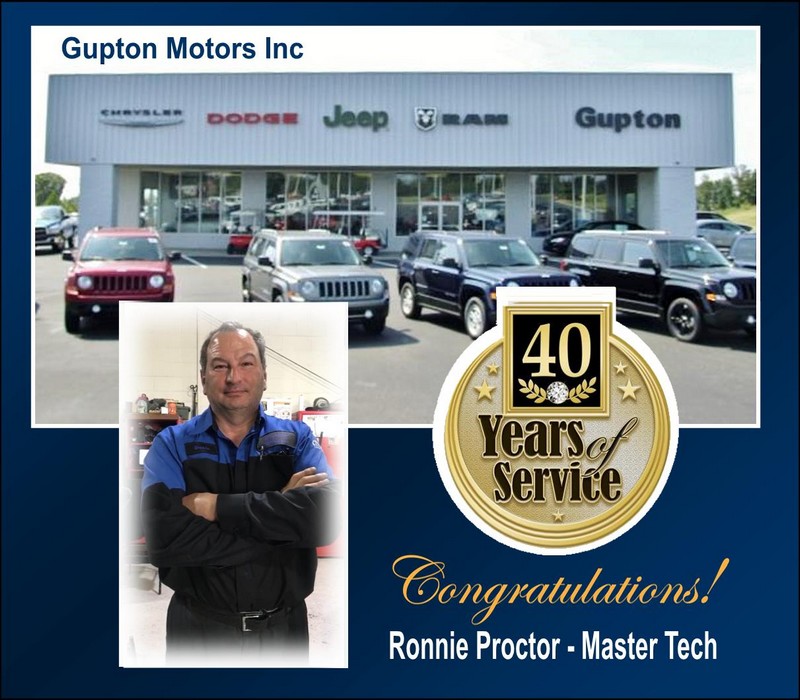 (Springfield, TN)
Stokes Brown Public Library – Story Time fun every time!
"Thanks to everyone that came out to Head's Farm today for storytime at 10:30am. The weather was great and the strawberries were delicious. It was great seeing all those smiling faces."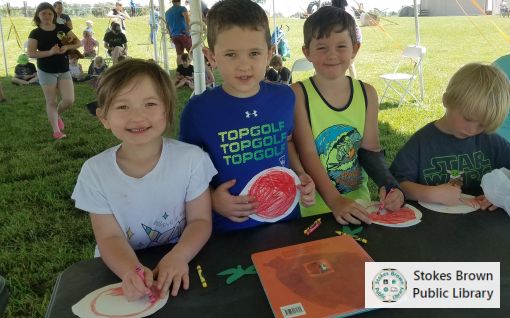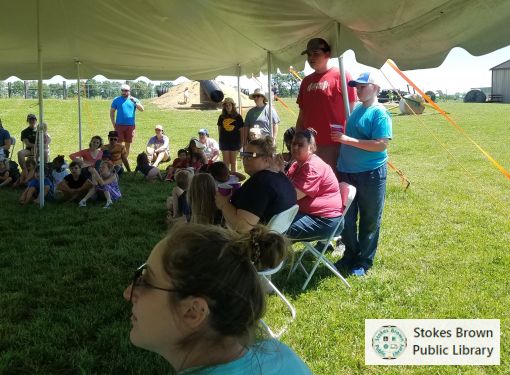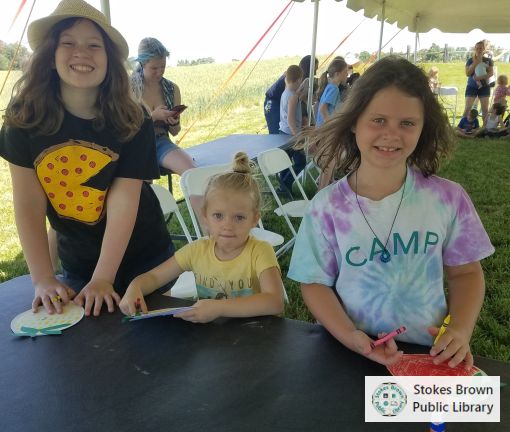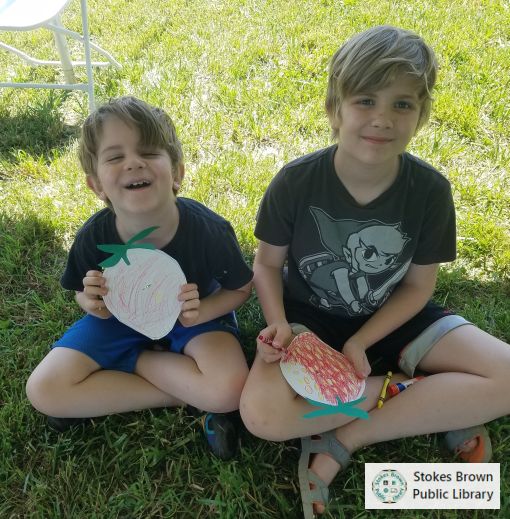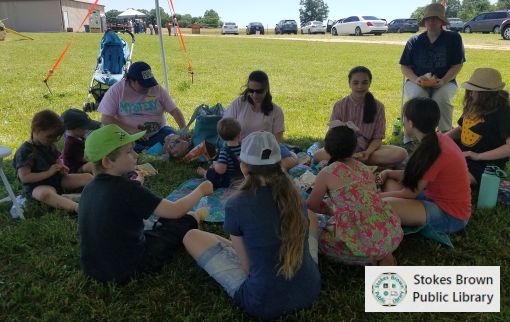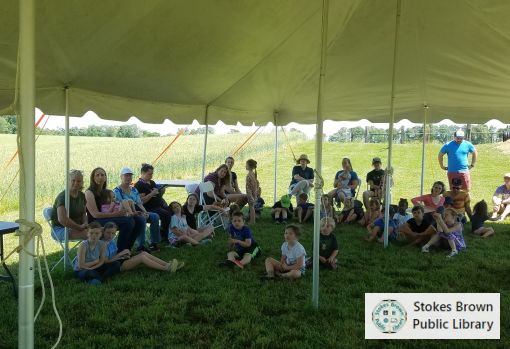 Check out the calendars below for the full schedule of storytimes.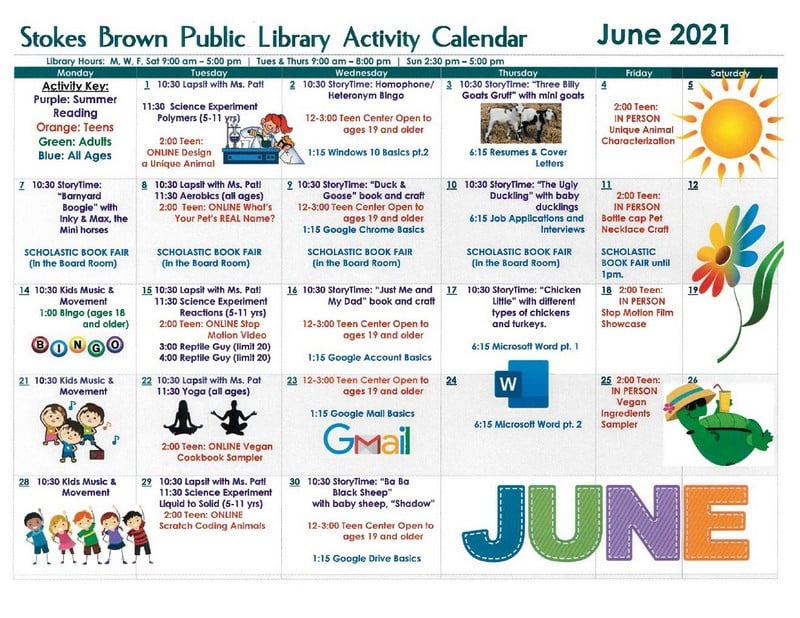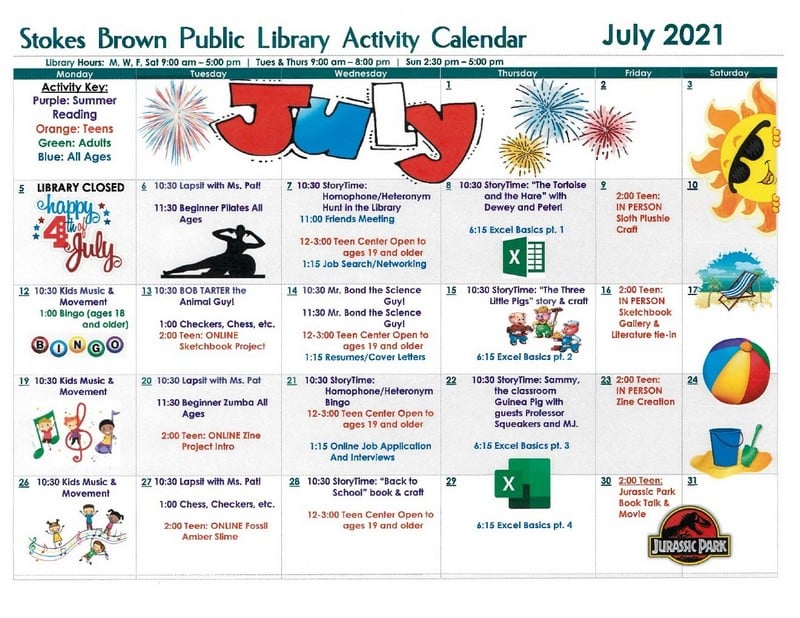 Mark Your Calendars for July 13 at 10:30 for Bob Tarter the Animal Guy at the Stokes Brown Library!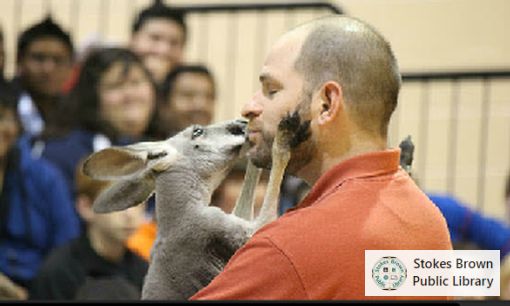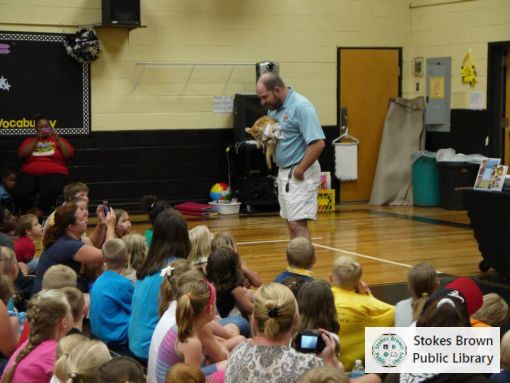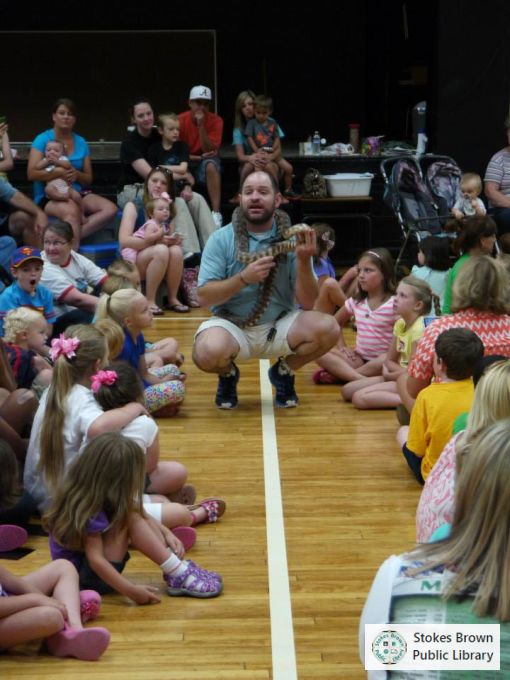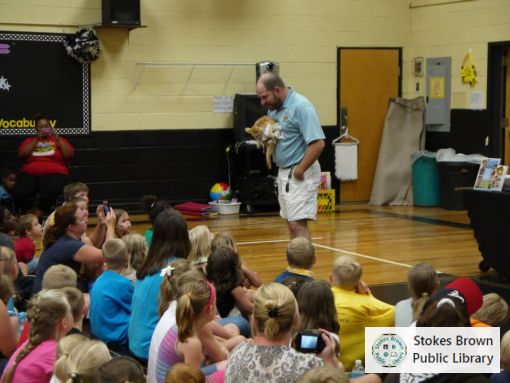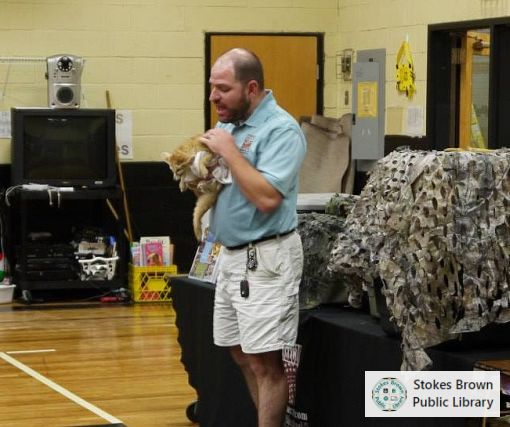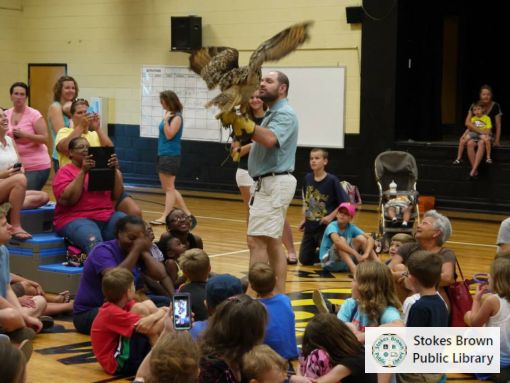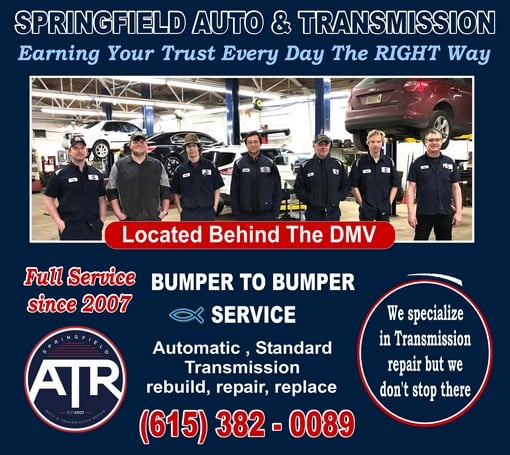 WEDNESDAYS – Farmers Market! – White House, TN 
When: Wednesdays from 3:30 PM CDT – 7 PM CDT
Come out and visit all of your favorite farmers!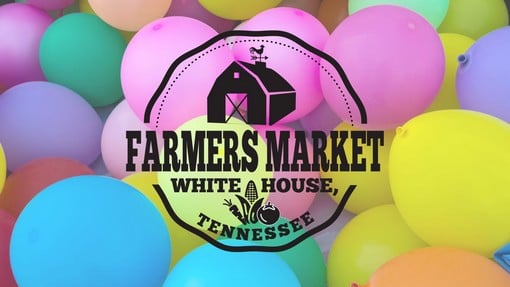 We are excited to announce that the White House Farmers Market is now accepting applications for the 2021 farmers market season!
Please visit our website at www.whitehousetn.gov/FarmersMarket to view the policies and procedures and fill out an application.
The NEW location for the market this year will be at the White House Municipal Park (located at 420 HWY 76)!
Spots will be limited this year, but we are hoping to have more than years past!
We look forward to a new and fun season this year!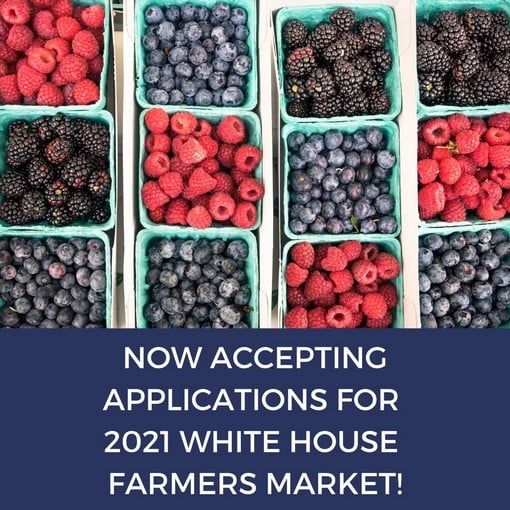 (Springfield, TN) Sponsor
Ace Hardware Springfield – We're here to help with your outdoor living!
We've got tons of grills, lounge chairs, canopies, tables, chairs, umbrellas, and more. Come see us soon!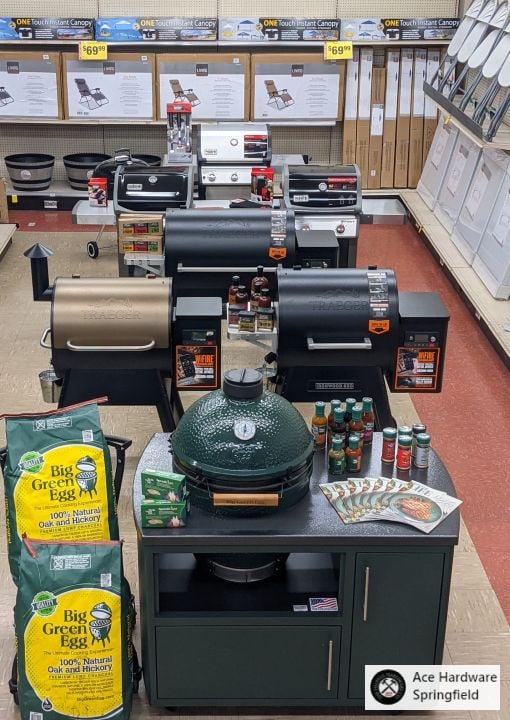 Ace Hardware Springfield Memorial Day Sale is on!
Great deals for a great day! Get into Ace and ensure your ready to celebrate!
*****(CLICK HERE TO SEE ALL SALES)*****

(Springfield, TN)
Springfield Heights – assisted living & memory care by Americare – We are out enjoying the beautiful weather! 😎 Feel free to drive by and say hello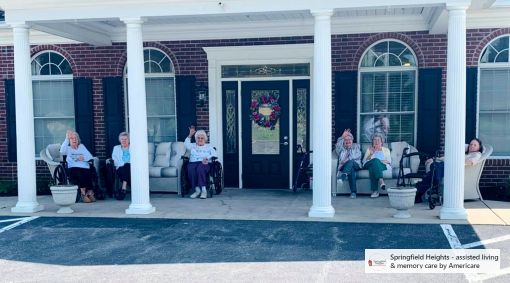 Springfield Heights Wishes Safe travels Jo Byrns Softball!!
Bring home the Win against Summertown!!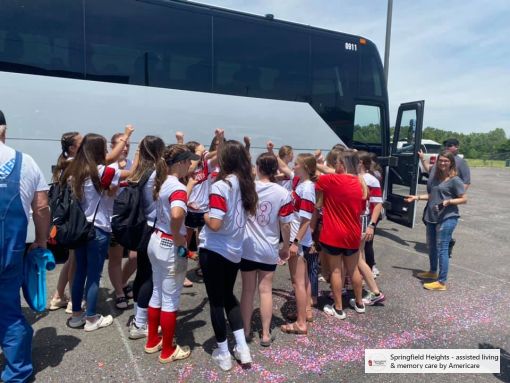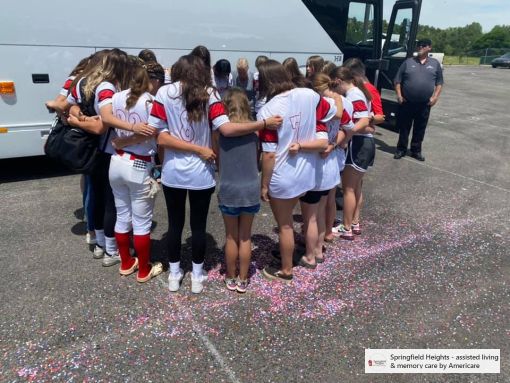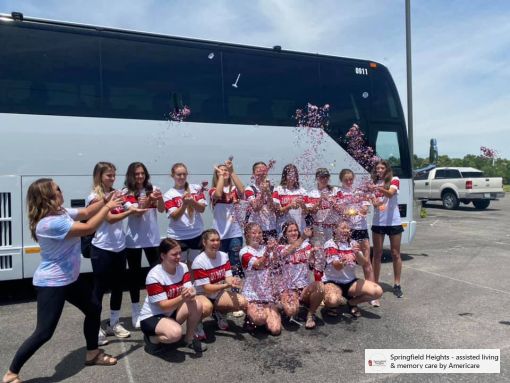 Got a story? Email your story ideas to our 24/7 news desk; [email protected]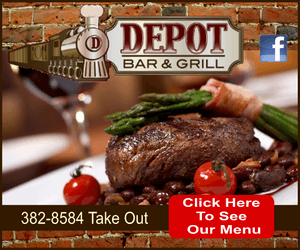 (Portland, TN)
Portland TN Fire Department This weekend, members of PFD are joining first responders from across the state for specialized training which will better prepare them for school bus-related emergencies.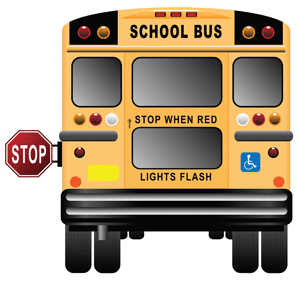 School bus statistics:
• 450,000 school buses in service
• 25,000,000 students riding daily
• 2,000,000 miles traveled each school day
• 16,000 school bus crashes every year
• 12,000 injuries from these collisions
• 130 deaths from school bus wrecks
TARS Mass Transit Training – Training first responders all across the state to respond to school bus accidents. Check out the stats—It's why we train so hard.
Thanks to Dennis Bush and all the volunteer trainers, as well as Carroll County Schools for putting this on!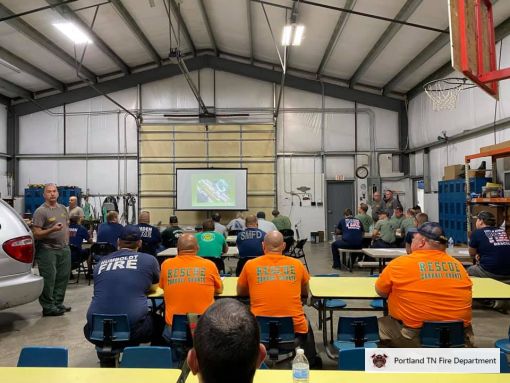 THURSDAY, JUNE 3:  Cedar Hill Farmers Market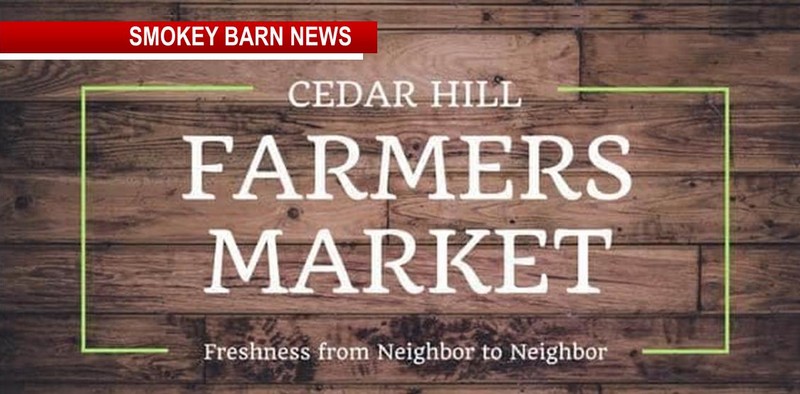 When: Thursday, June 3, 2021 at 4 PM CDT – 8 PM CDT
Runs every two weeks through October
Where: Located behind Cedar Hill City Hall: 290 S Main St Cedar Hill, TN 37032
Nearly two dozen local vendors selling produce, clothing, plants, leather products, jewelry, baked goods, knife ware, candles, decor, flowers and more. We're also excited to bring our local FFA chapter from JBHS in to assist support their program and to help shape and mold the future generations of farmers and create a long term sustainability for our Market.
Our Local Vendors:
Bellhollow Farms, Head Farms, Corbin Creek Greenhouse, Jo Byrns FFA, Gingham Roots, For The Love of Fabric, Sweet Loaves & Ivey, Hudson Barn, Roan Clay Designs, Wholesome Homemade Home, Easy Peasy Lemon Squeezy, Perfectly Imperfect Gifts by Michelle, Tennessee Keepsakes, Gracefully Plain Jane, Rampant Lion, Leathersmith, The Tree Maker, Rustique Essentials, Cedar Hill FCE, Sugar Roots Bakery.
Delicious food can be purchased from the Santa Fe Food Truck!! Picnic tables will be placed near the food truck to allow patrons to eat onsite if they'd like.
Big Mikes Little Doughnuts will be there for the perfect snack or dessert. Pick up some homemade ice cream from Heads Farm or some lemonade from Easy Peasy Lemon Squeezy.
Music will be provided by the guys from the Inglewood Old Time String Band.
You spoke and we listened. This year you'll experience expanded food truck options by alternating food trucks during markets. Santa Fe will be with us for a market each month and another always different food truck will be there for the other market during the month. Also, we've added some new local vendors and are switching several vendors out each market to ensure variety and help us keep our market exciting and fresh. We have increased our roster of local farmers and growers, so this year you'll be seeing more produce and organic products; especially as produce and other products come in and reach harvest time.
We work tirelessly to try and bring you local vendors with local products. If you are interested in being a vendor, please message me and let me know. Outside vendors are welcome, but priority will be set on local availability, range of products, etc.

(Springfield, TN) Sponsor
Springfield Carpet One – Do your pets require unique floors made specifically with their needs in mind?
At Springfield Carpet One Floor & Home, we offer the durable and scratch-resistant floors you've been waiting for! Save up to $1,000 on pet-friendly flooring today during our Claws + Paws Flooring Sale.
Check out the details, click image below.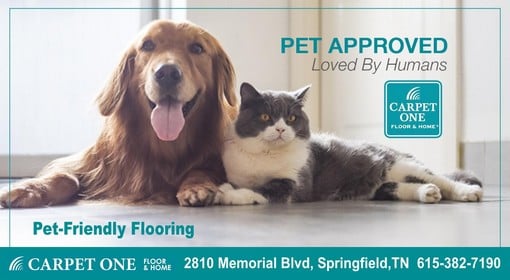 (Cross Plains, TN)
CONGRATULATIONS!
REGION CHAMPS! East Robertson Indians – WE ARE ER!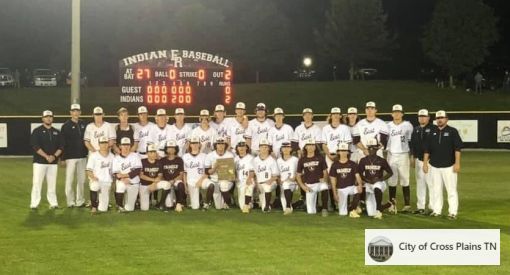 (Millersville, TN)
Millersville Public Library  – Are you ready to kick off Summer Reading with us? Join us for a Foam and Water party on June 5th in the library yard!
Enjoy some fun in the sun and sign up for Summer Reading. We'll see you there!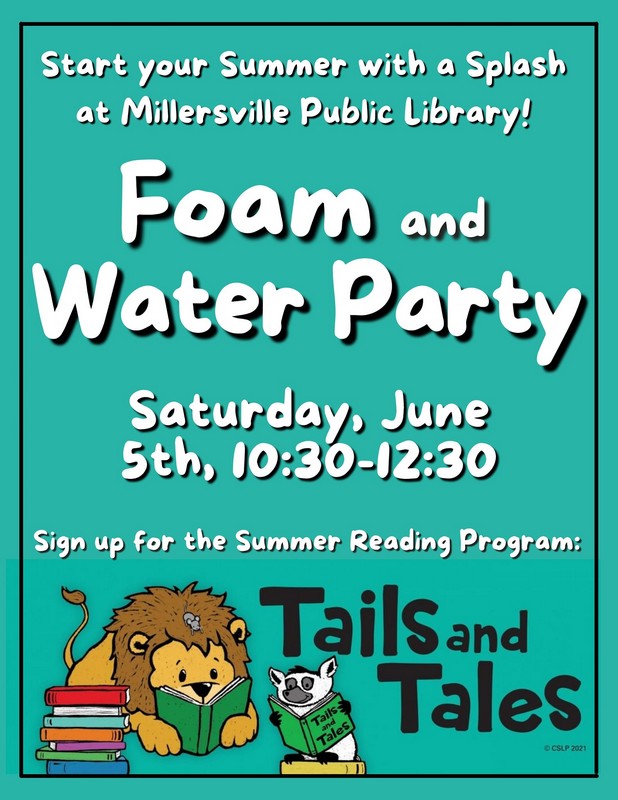 Saturday Nights…Portland, Tn – Car, Motorcycle & Truck Show
Bring your classic cars, trucks, motorcycles and everyday car and SHOW them off on Main Street under the lights in Portland, TN on Saturdays from 5:00PM to 9:00PM. First Saturday in April through the last Saturday of October.
Address: 125 Main St. Portland, Tn 37148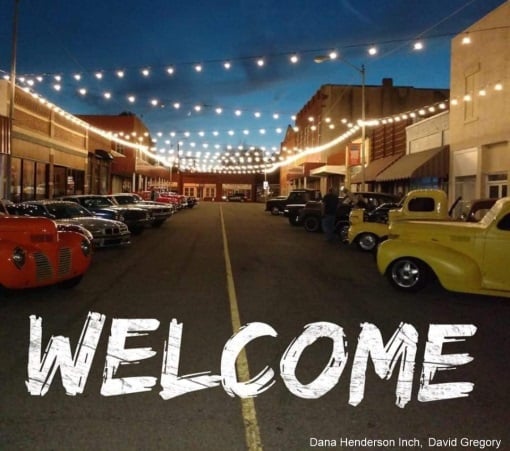 NEIGHBORING ADAIRVILLE, KY
Market Days are back on the Town Square in Adairviile Ky!
Wednesdays 12 PM to 5 PM and Saturdays from 8 AM to 1 PM. Quality products from people you know. Fresh produce market, Artisans, Crafts, Baked Goods and more…
Photos: Felicia Rivers and Kim Hayes Fowler



(Neighboring Adairville, KY) 
Sat. June 12: Adairville Fire Dept Fundraiser – Adairville City Square
Saturday, June 12, 2021 at 11 AM CDT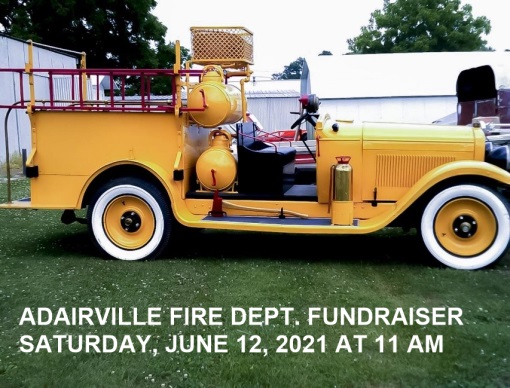 The Adairville Fire Department is having a fundraiser on Saturday June 12th. This is in conjunction with the City Market Days and the guest band, No Deposit, the city is planning on having Friday and Saturday night on the Square.
Fire Department members and volunteers will be set up on the square in Adairville selling BBQ plates (sandwich, beans, chips, dessert and a drink) Saturday June 12th from 11:00AM until they sell out. Cost of plates will be by donation. They will also offer a pound of BBQ with no sides for $9.00.
Proceeds will be benefiting the restoration of their 1927 Fire Truck. This truck is one of the original trucks that serviced Adairville. Through a journey that spanned about 20 years and several states they re-acquired it to bring it back home to its rightful place.
The department is hoping to get enough donations to have it professionally restored to the red exterior, with Adairville Fire Department lettering. As well as vintage equipment true to the original issue.
This is a project that has been in the works for several years and one that the fire department knows would make all of Adairville proud to see accomplished. So please come out and enjoy some fine food, do some shopping at vendor booths and listen to some great music.
City Chief Zach Rouse
Rural Chief Teddy Smith
And the Adairville Fire Department

Do you have a story you would like to submit?
Smokey Barn News welcomes your community news and photos. Email your story ideas to our 24/7 news desk; [email protected]

Mobile: To See The Latest Stories or to share this article, scroll below