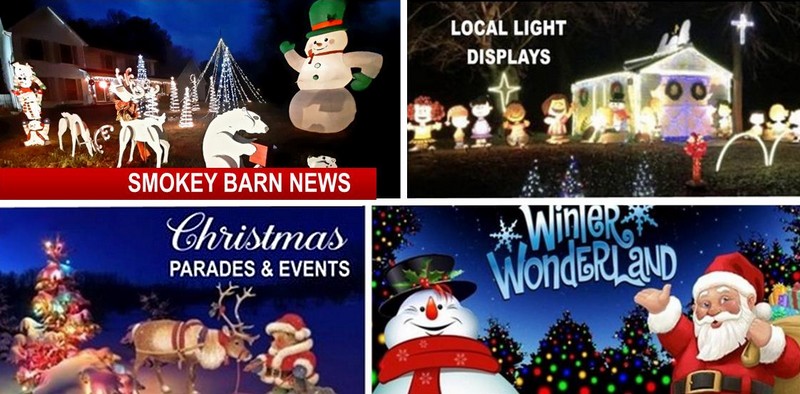 Local 2022 Christmas Light Shows – Take A Drive With Family & Friends (Must See)
ROBERTSON COUNTY TENNESSEE: (Smokey Barn News) – It's that time of year again, pile the kids in the car and see the lights!! Below are some of the best light shows in Robertson County!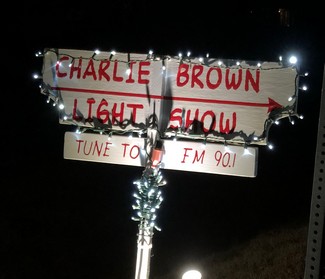 Load the kids in the car and see the local Charlie Brown Christmas Animated light Show and other area light shows across Robertson County!
• (Springfield, TN) "A Charlie Brown Christmas Light Show" Complete with story! Tune your radio to 90.1 for the show. (MAP)
A themed synchronized light show on 4700 block of Palestine Rd in Springfield. Tune your radio to 90.1 for the show.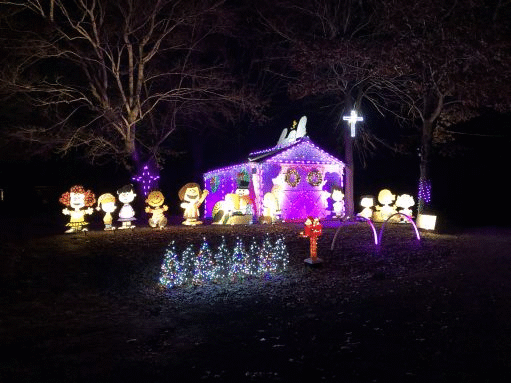 • (Pleasant View, TN) Hadley's House of lights is a magical display of lights set to music.
The display will run from December 14th to January 1st from 5 pm to 9pm Monday thru Thursday and 5pm to 930pm Friday and Saturday nights. 4050 oak pointe drive Pleasant view tn.
Free candy canes for our visitors and a great family to enjoy. Merry Christmas from the Hadley's.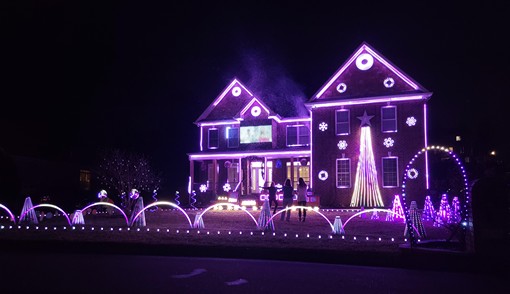 • (Springfield, TN) "Christmas Lights Spectacular" The Whole House and yard decked with lights and festive scenes: On the corner of 4th & Willow In Springfield MAP Behind Springfield Baptist Church.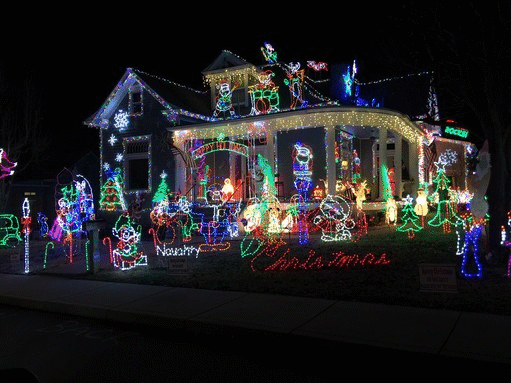 • (Greenbrier, TN) 2019 Lights On Logan light Show (MAP)
Over 35,343 lights synchronized to 388 channels of computer-controlled animation.
"We are planning to start the show December 1st… Unlike some years we're not able to start the night of Thanksgiving. Can't wait to see you in December!"
The show will be running til December 31 from 5 p.m. until 10 p.m. Address: 2760 Logan Road Greenbrier, TN.  The light show runs every 25 minutes from 5:00 p.m. until 10:00 p.m. (11 p.m. on Fridays and Saturdays) Tune your car stereo to 103.9 FM when you arrive to hear the show.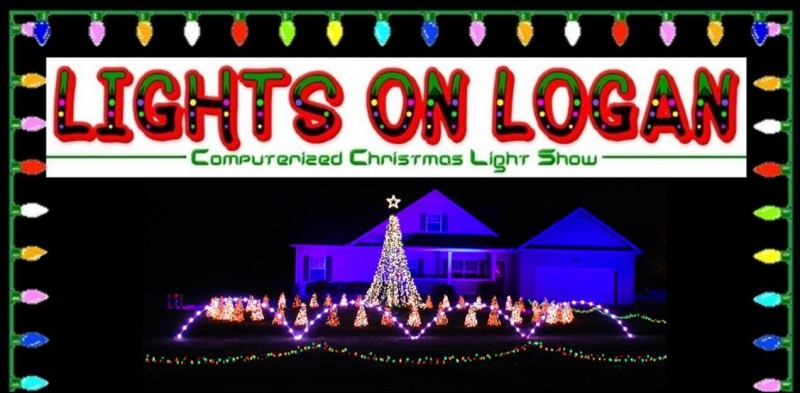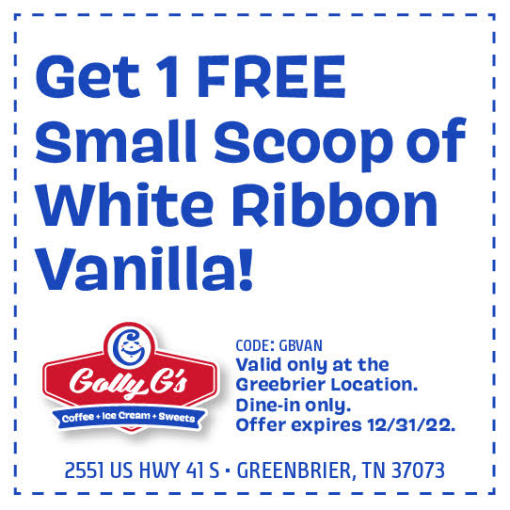 • (Greenbrier, TN) A "Christmas Village" (MAP)
Light Display: Intersection of Candy & Old Greenbrier Pike behind Greenbrier Church of Christ on Hwy 41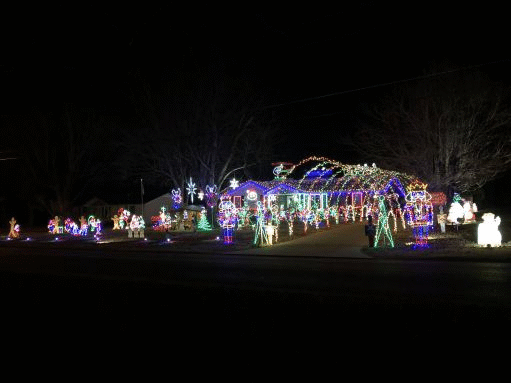 Greenbrier – Christmas on Lights Chapel.
2953 Lights Chapel Rd. The show runs 5:00PM to 10PM. Just tune your radio to the designated station via the sign when you arrive. Turn off of Hwy 41 in Greenbrier to Lights Chapel by the Calvary Baptist church.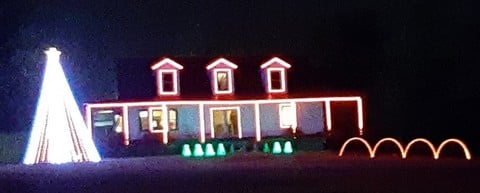 • (White House, TN) Christmas Light Show
3626 Pleasant Grove Rd, White House, TN 37188
Photos courtesy of Kevin and Lisa Ragland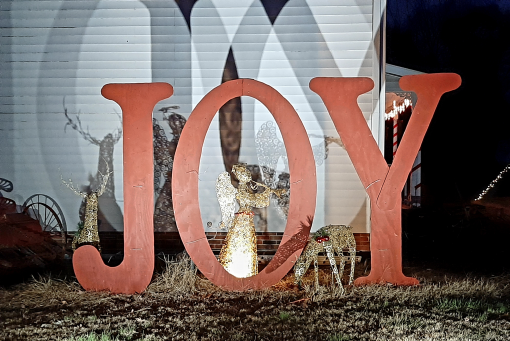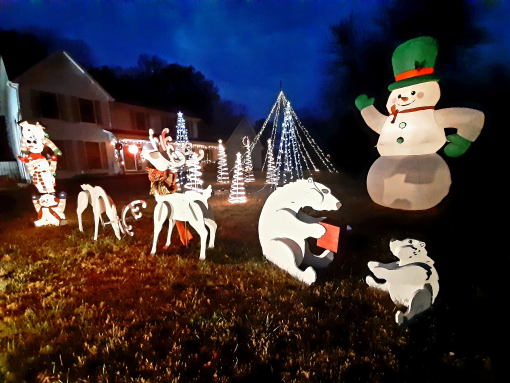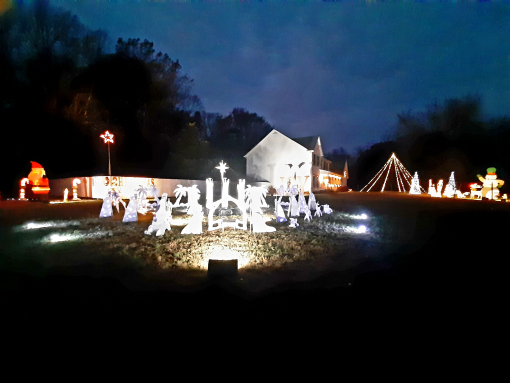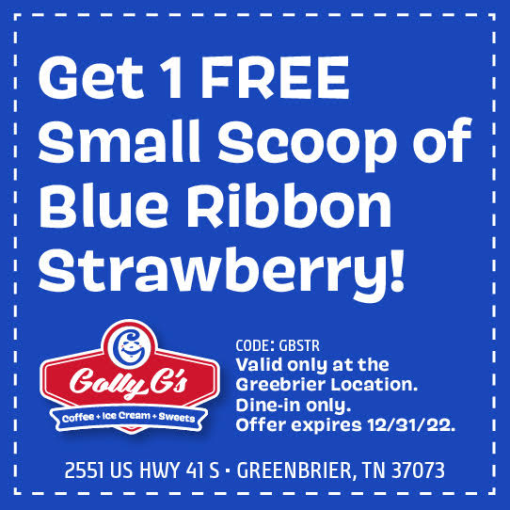 (Cross Plains, TN) Dancing Light Show To Music – Brownstone neighborhood (MAP)
"John Fleming is at it again here in the great town of Cross Plains. Roughly 80,000 bulbs dancing to the music for the comfort of your vehicle. Tune to 107.3 Fm to listen."
Show will run nightly starting November 26th though Dec. 30th
5:15pm – 9pm Sunday- Thursday
5:15 – 10pm Friday and Saturday
The address is 8208 brownstone ext Cross Plains 37049 MAP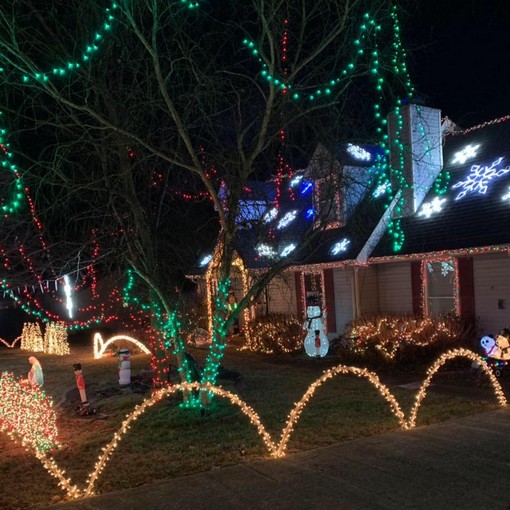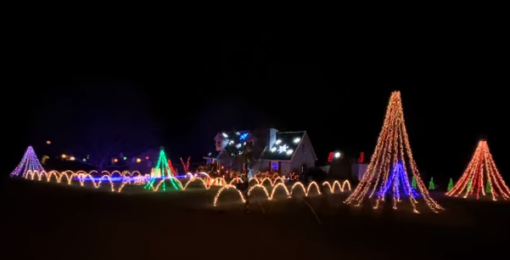 (Adams, TN) Dancing Lights & Music On N Adams St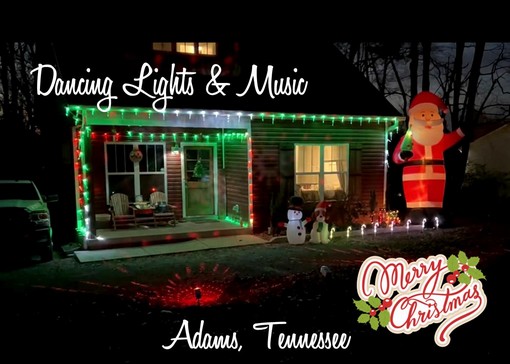 SHARE A LIGHT SHOW
If you are proud of your Christmas Lights and decorations or know of any other great light displays in the area, or upcoming Christmas events, let us know. Email a photo and location to [email protected] or events to [email protected]

Reload this page often to see new events added… 

(December 18th) Local Live Nativity Dec. 18th: Experience Bethlehem The Night Jesus Was Born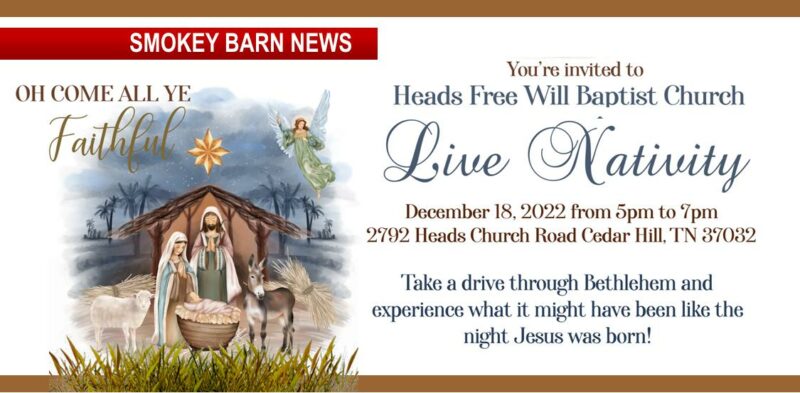 Heads Free Will Baptist Church would like to invite you to the "OH COME ALL YE Faithful Live Nativity" on December 18, 2022 from 5pm to 7pm 2792 located at Heads Church Road Cedar Hill, TN 37032
Take a drive through Bethlehem and experience what it might have been like the night Jesus was born!
*Live Farm/ Barn Animals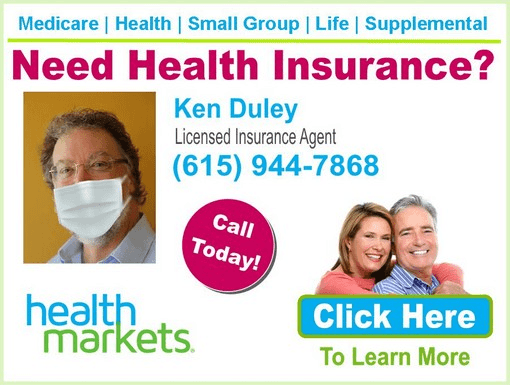 Reload this page often to see new events added…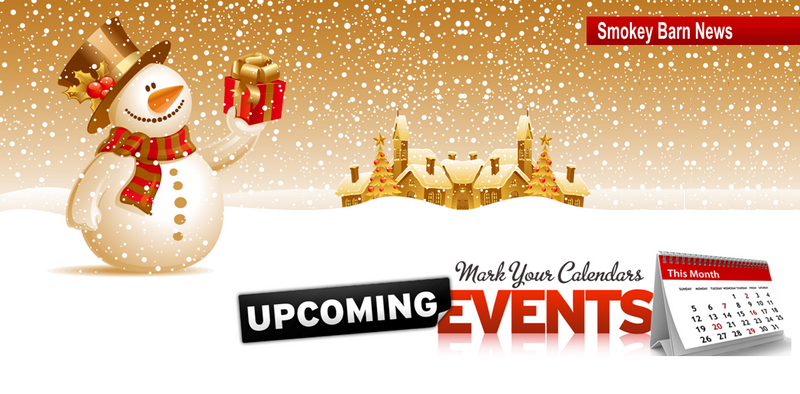 (Millersville, TN): December 10th, 2022 @ 1pm – Ugly Sweater Christmas Parade,  Ugly Sweater Contest, Christmas Movies & Popcorn at the Millersville Community Center.
Beginning at 1pm, Louisville Hwy will be shut down from Pole Hill Road to Long Dr. for the parade. The roadway will reopen right after the parade.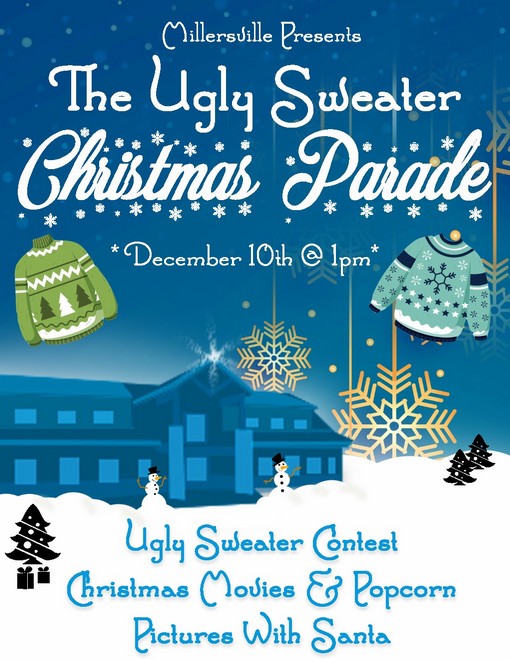 Reload this page often to see new events added… 

NOTICE: Food Assistance Available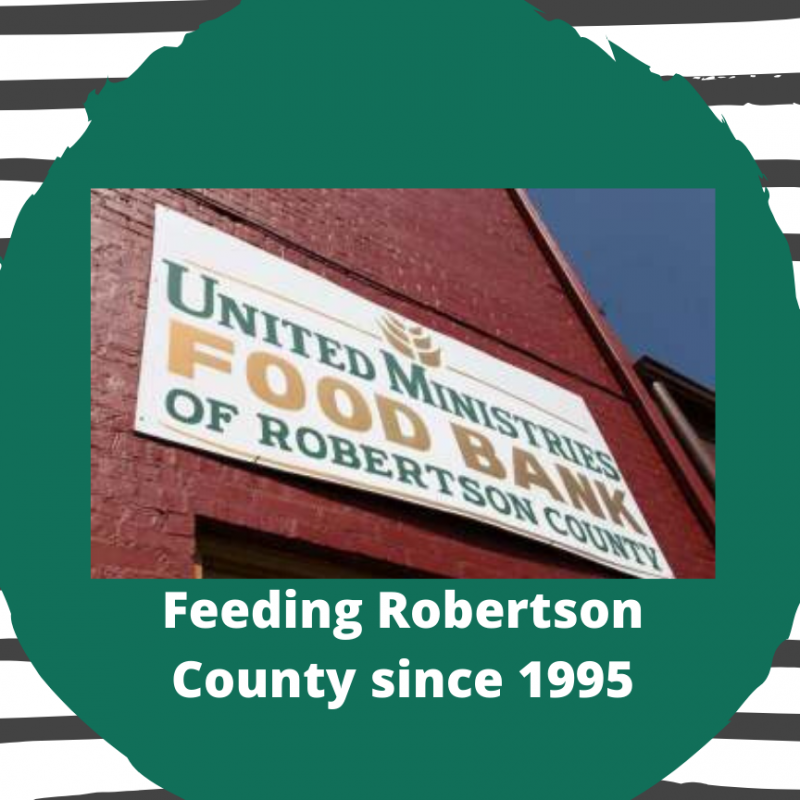 The United Ministries Food Bank would like to inform the residents of Robertson County that they are still helping with food needs.
If you are struggling to put food on your table they can help.
They are located at 808 S Main St. (beside Cope). Familes need to have ID's and Birthdays dates for all living at their residents.
Residents are welcome to come in monthly for assistance. If you have questions please call 615-384-8306.
Hours: Open Monday thru Thursday 10:30AM to 1:30 PM.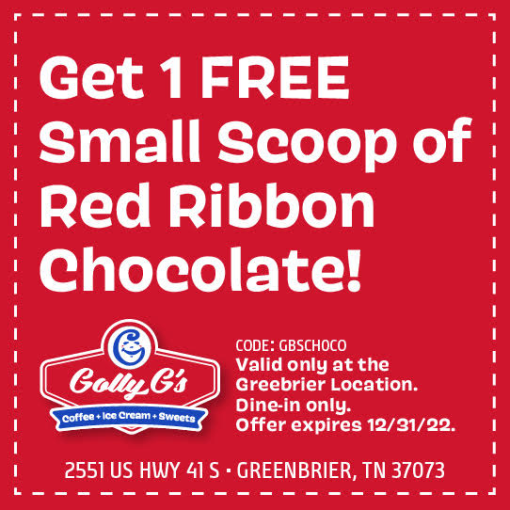 Notice: Food Pantry – Bethlehem Baptist Church Drive By Pantry 
Please drive up to Building A from the Hwy 76 entrance. Residents are asked to show proof of residence and an SSN# for each resident.
The drive-by pantry will be open on Wednesdays from 11am to 1pm.
Bethlehem Baptist Church – 5081 Bethlehem Road – Springfield, TN. 615-643-0333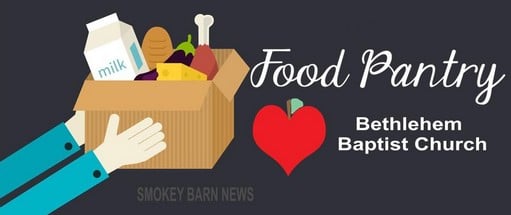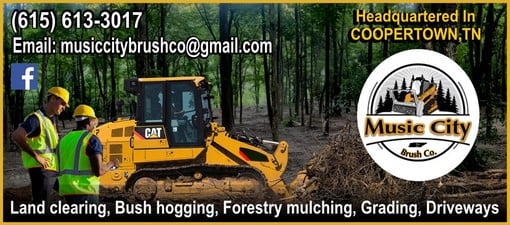 (White House, TN) December 13, 2022 – Robertson County Community Band Christmas Concert
🎄 Come join us in White House for our Christmas Concert 🎄
We will be in the brand new, three story, 26,000 sq ft, Billy S. Hobbs Community Center (City Hall). The Senior Center is on the first floor in the back corner. In the same municipal complex as the Library, Gym, Splash Pad, Amphitheater etc – Hwy 31W & 76. We are looking forward to our first performance there!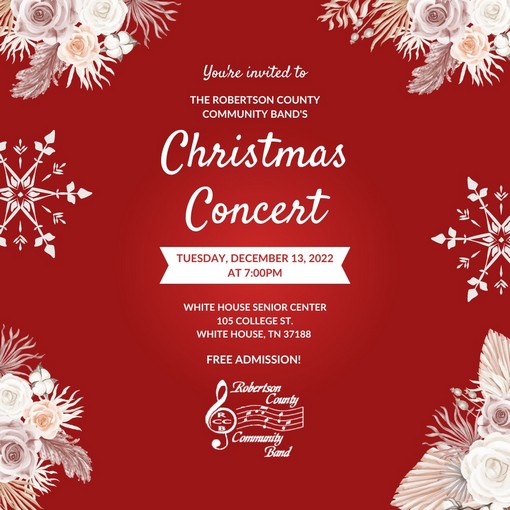 Springfield Parks & Recreation Present "Winter Wonderland 2022"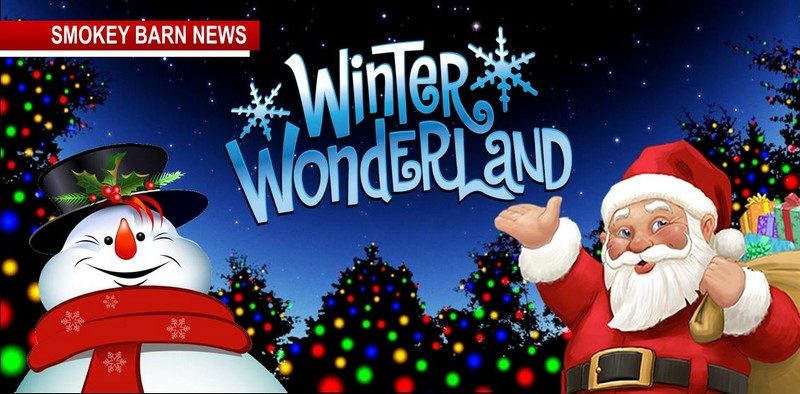 Enjoy thousands of Christmas lights and more than a dozen holiday scenes this holiday season.
Location: J. Travis Price Park, 4155 Wilks Road
Dates:
WALK THROUGH 
December 9, 10, 16, & 17
Walk through the lighted candy cane trails to enjoy festive holiday decorations, music, fire pits, and visit with Santa on. Food will be available for purchase from a variety of food vendors.
Don't miss your chance to feed the animals in the petting zoo on December 10 & 17 only.
DRIVE THROUGH
Dec. 9th-10th, Dec. 11-15, 18-23:
walk-through or drive-through. Time: 5:30 PM – 9:00 PM. Visitors are not permitted to exit their vehicles during these dates.
In preparation for Winter Wonderland, J. Travis Price Park is closed to the public.
Fee: Free admission!
According to Springfield's Parks & rec Director Terry Martin, "All parking will be in the back of the park by the ballfields with shuttle buses running from the back to the front on the 9th, 10th 16th and 17th.
It has been two years since we have opened the park to walk through and we are excited for everybody to come out and get out to enjoy the sights and the scenes along with the lights and have a great time with your family. We will have picnic tables at the food truck area where you can sit down and eat and enjoy yourself and live Christmas music all through the park."

Reload this page often to see new events added…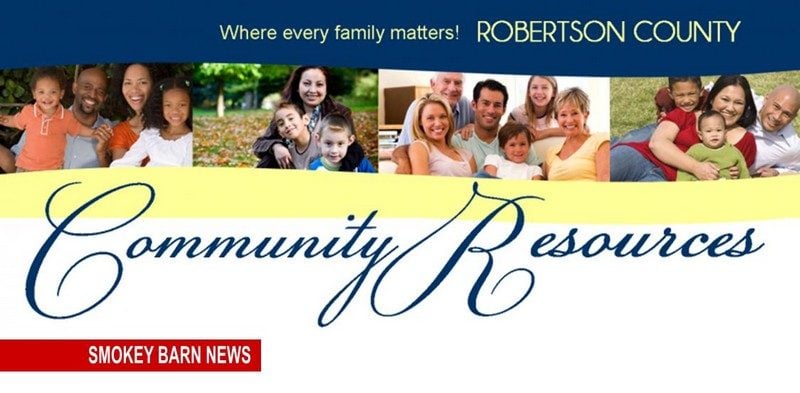 For A Full List of Family & Community Services, Resources & Meetings
Mobile: To See The Latest Stories or to share this article, scroll below