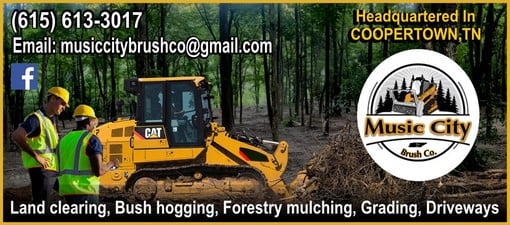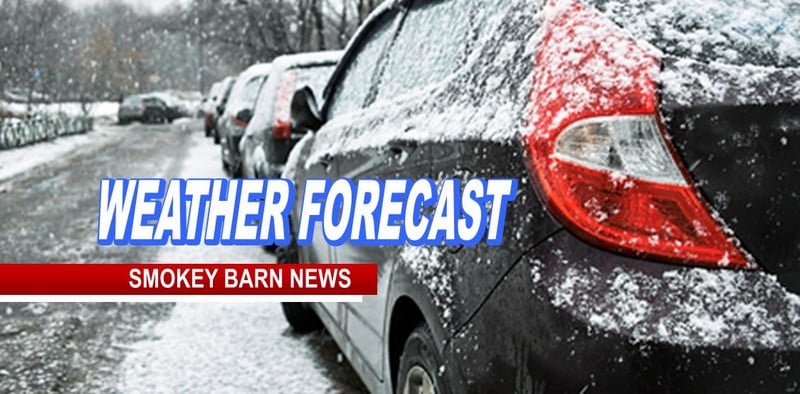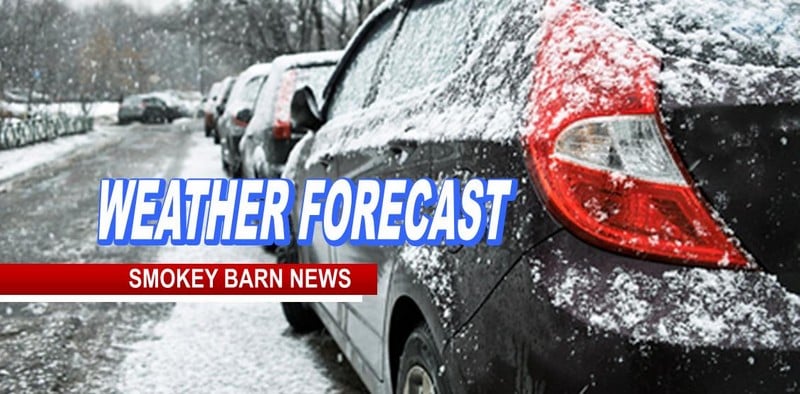 Rain/Snow Thurs. Night, Dangerously Frigid Temps Til Monday
ROBERTSON COUNTY TENNESSEE: (Smokey Barn News) –According to the National Weather Service, a frigid Holiday Weekend is in store for Middle TN with a Wind chill watch in effect starting Thursday evening with mixed freezing precipitation. Dangerously cold wind chills are possible through Sunday. Wind chills as Low as 15 below zero.
BEING EXPOSED TO THIS KIND OF WIND CHILL CAN CAUSE FROSTBITE IN 30 MINUTES!
Where: All of middle Tennessee.
Impacts: The dangerously cold wind chills could result in
Hypothermia or frostbite if precautions are not taken.
What We Know
• Dangerously cold temperatures expected beginning Friday morning through at least Sunday
• Wind chill values will be well below 0 Friday, Saturday, and possibly Sunday morning
• Temperatures will not rise to above freezing until Monday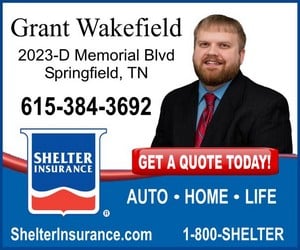 Unanswered Questions (Thursday Night Into Friday)
• How much snow (if any) we will see overnight Thursday into early Friday. Windy. Snow in the evening will taper off overnight but it will remain cloudy. Low 1F. Winds WNW at 20 to 30 mph. Chance of snow 90%. Early indications are less than 1″ but there is still a lot of uncertainty. Winds could occasionally gust over 40 mph.
What You Can Do Now
• Prepare yourself and your home for this extended period of freezing temperatures!
• Continue to monitor the forecast for updates
Be Prepared:
Create an emergency car kit. It is best to avoid traveling, but if travel is necessary, keep the following in your car:
• Cell phone, portable charger, and extra batteries
• Items to stay warm such as extra hats, coats, mittens, and blankets
• Windshield scraper
• Shovel
• Battery-powered radio with extra batteries
• Flashlight with extra batteries
• Water and snack food
• First aid kit with any necessary medications and a pocket knife
• Tow chains or rope
• Tire chains
• Canned compressed air with sealant for emergency tire repair
• Cat litter or sand to help tires get traction, or road salt to melt ice
• Booster cables with fully charged battery or jumper cables
• Hazard or other reflectors
• Bright colored flag or help signs, emergency distress flag, and/or emergency flares
• Road maps
• Waterproof matches and a can to melt snow for water
Bring your pets indoors
If you have pets, bring them indoors. If you cannot bring them inside, provide adequate shelter to keep them warm and make sure they have access to unfrozen water.
Prevent Frozen Pipes:
• Insulate Pipes. The best way to keep your pipes from freezing is to purchase specifically designed pipe insulation.
• Keep Garage Doors Closed.
• Open Cabinets.
• Let Faucets Drip.
• Keep the Thermostat Consistent.
• Seal Cracks and Openings.
• Leave the Heat On.
• Open Interior Doors.
Check On Older Neighbors
*Remember the harsh cold weather can be tough on our older neighbors, be sure to check up on them when you have an opportunity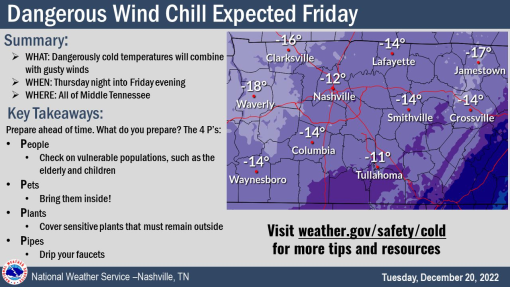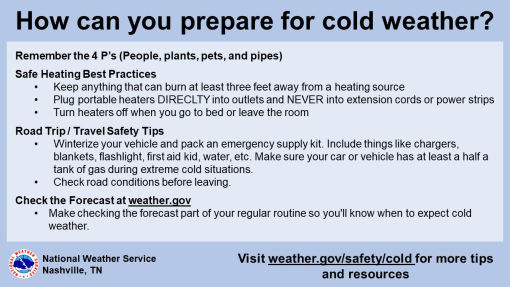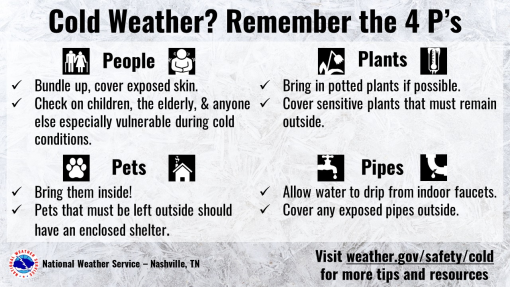 Mobile: To See The Latest Stories or to share this article, scroll below