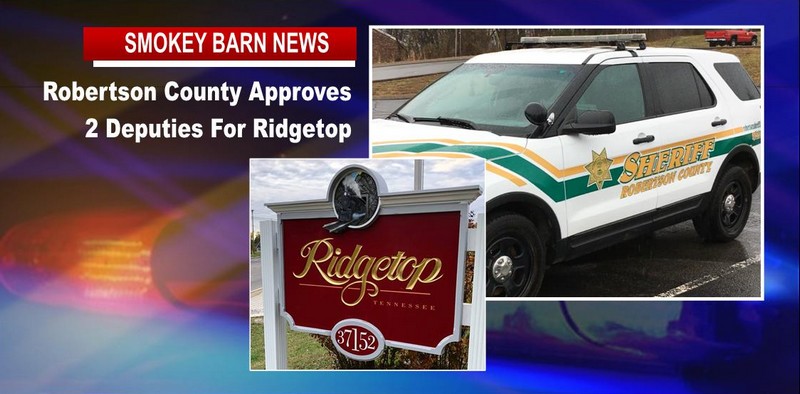 Robertson County Approves 2 Deputies For Ridgetop
RIDGETOP TENNESSEE: (Smokey Barn News) – After a year of meetings, frustration, and turmoil, the city of Ridgetop may be finally seeing the light at the end of the proverbial tunnel regarding its police department.
Since January of 2019, the city of Ridgetop has gone from a police force of about five officers down to zero. Then, following a brief legal battle, the department was reopened and two officers were hired back.  Then city leaders downsized the department to just one officer citing budgetary constraints. A short time later the one remaining officer resigned leaving the city, once again, with no police department. Full STORY
Now it appears that the city may be going in an entirely new direction.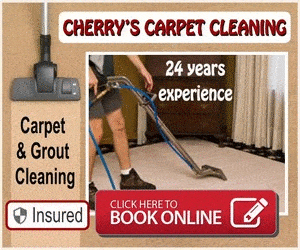 Following the resignation of its last remaining officer, the city of Ridgetop approached the county about receiving additional law enforcement services.  The Robertson County Sheriff's Office is currently assisting Ridgetop by responding to calls for services. The City of Ridgetop offered to provide funding for additional law enforcement services within the city limits,  equivalent to two full-time Patrol Deputies.
At the Robertson County Commission meeting Monday evening, a budget amendment was presented to the Commission for the two additional deputies. The budget amendment was approved unanimously.
The funding is for salaries, training, benefits, equipment and other related costs totaling $125,000.00, the equivalent of two deputies operating up to 80 hours of service per week. The city of Ridgetop has offered the Sheriff's Office the use of the city's old police station as a substation but it is unclear if or how the Sheriff's Office would use the facility.
According to the Robertson County Sheriff's Office, the two deputies would operate/patrol within the city of Ridgetop but would be employees of the Sheriff's Office. They would not be employed or managed by Ridgetop city leaders. The two Deputies would offer a full range of services that include investigatory, patrol, moving vehicle violations, visibility, and calls for service.
The final step in the process will be an official approval of the budget parameters by the city of Ridgetop.
Smokey Barn News (Sponsor/Advertisement)
Smokey Barn News (Sponsor/Advertisement)
We bring you ALL the News in and surrounding Robertson County, Tennessee.
Smokey Barn News (Advertisement)