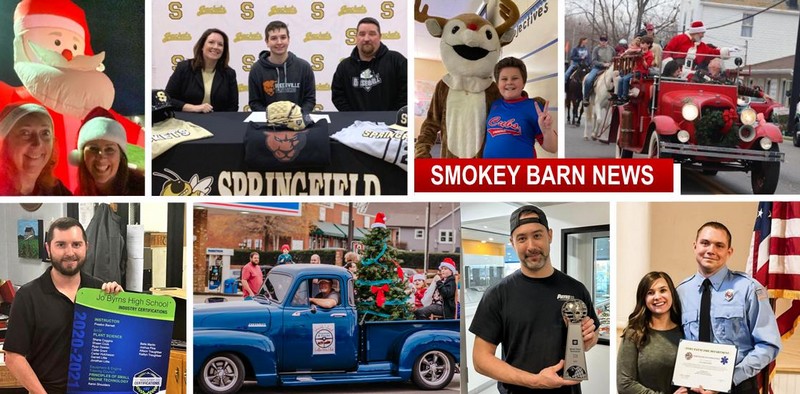 Smokey's Community Column, Stories Across Robertson County (12/12 2021)
ROBERTSON COUNTY TENNESSEE: (Smokey Barn News) – Welcome to Smokey's Community news column. It's a look back at this week's top community news in and around Robertson County.
Smokey's People & Community News column highlights local stories of people, schools, community events, and charities that continue to make Robertson County great!
BECOME A SPONSOR TODAY!! [email protected]
Got a story? Email your story ideas to our 24/7 news desk; [email protected]

(Springfield, TN)
Springfield Police Chief Receives State's Highest Leadership Certification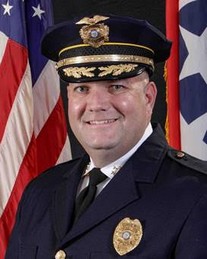 The City of Springfield is pleased to announce that City of Springfield Police Chief Jason Head received Level 4, the highest level, of the Leadership Certificate Program by the Tennessee Association of Chiefs of Police (TACP). The recognition came during the Tennessee Association of Police (TACP) meeting held on December 3, 2021, in Franklin, Tennessee.
To achieve Level 4 of the TACP Leadership Certificate Program, officers must meet multiple requirements to be considered for the award. The requirements include a minimum of seven years of law enforcement experience, two continuous years as Chief or Assistant Chief, and a graduate of an approved executive-level leadership program for law enforcement.
Chief Head has been an active member of the Tennessee Association of Chiefs of Police for over three years. He has been employed with the City of Springfield Police Department for 15 years and has served as Chief of Police for three years.

(Cross Plains, TN)
City of Cross Plains TN – CHRISTMAS PARADE RECAP
The Cross Plains community turned out last Saturday for one of the biggest parades to date.
Our State Championship Baseball team served as Grand Marshals.
The Parade, the Pancake breakfast and the Christmas Marketplace raised around $3000 for local organizations to invest back into our community.
We look forward to seeing everyone next year!
Photos: City of Cross Plains, Tn, Lorrie Forewright Swann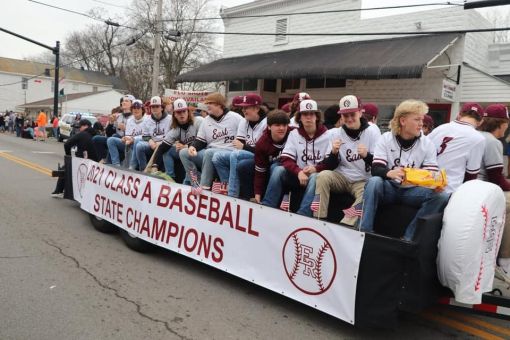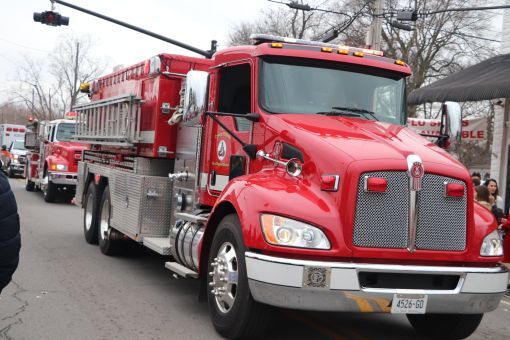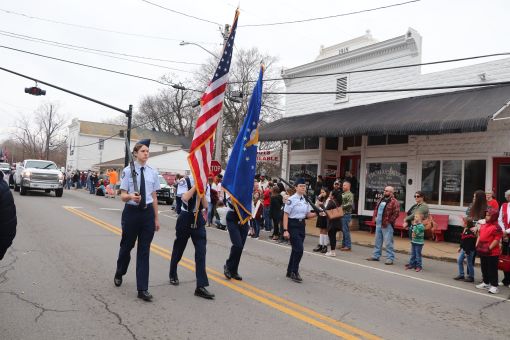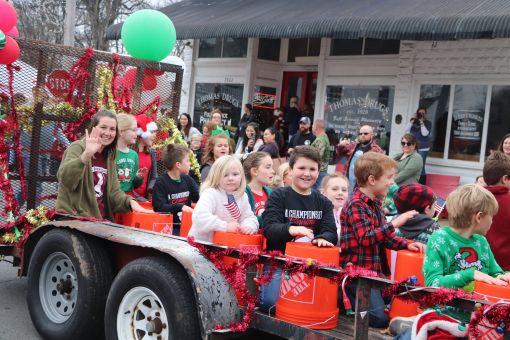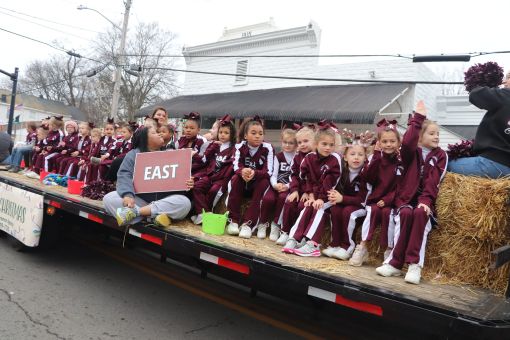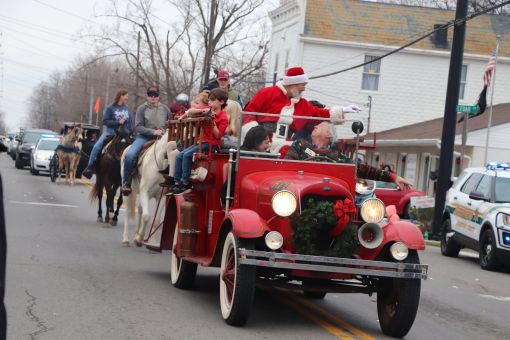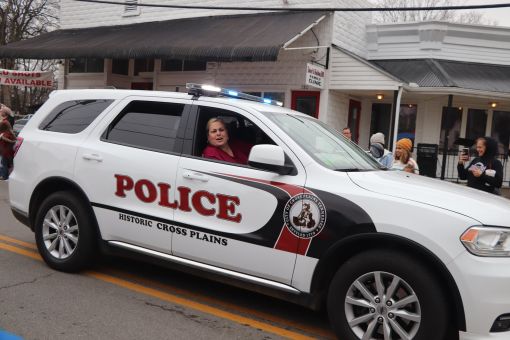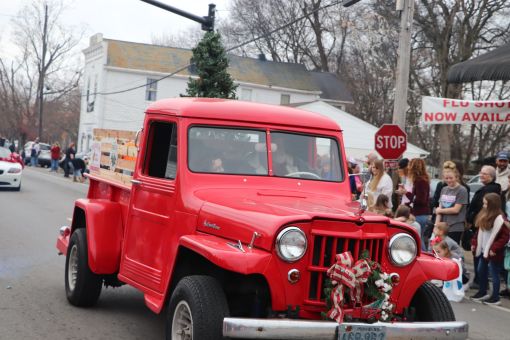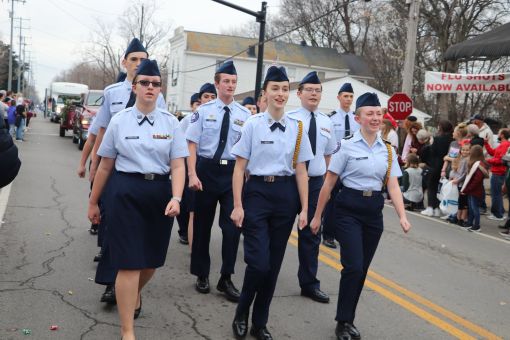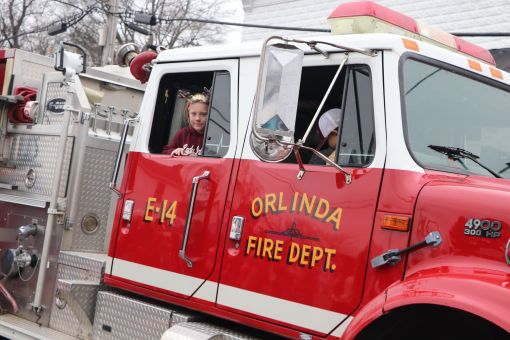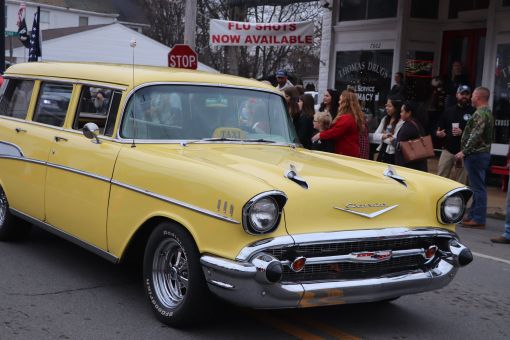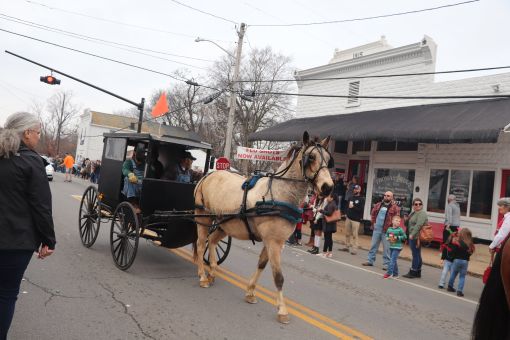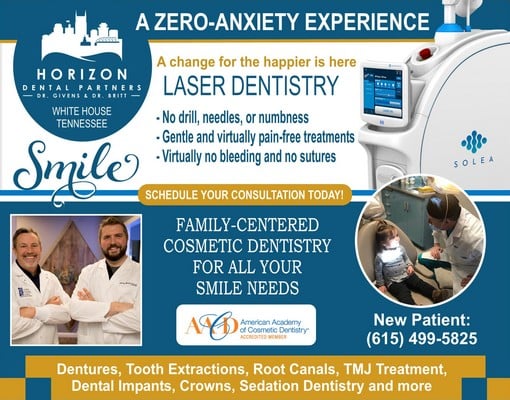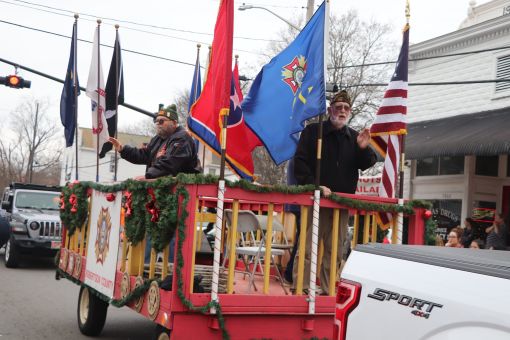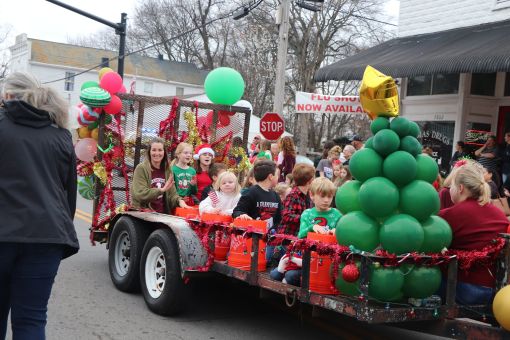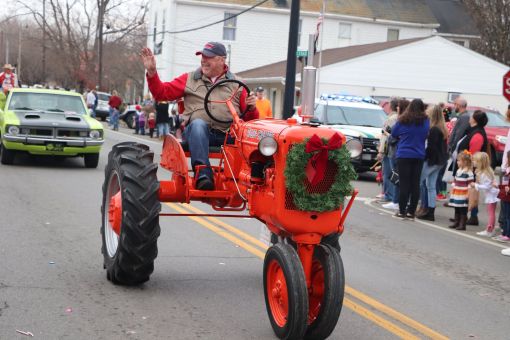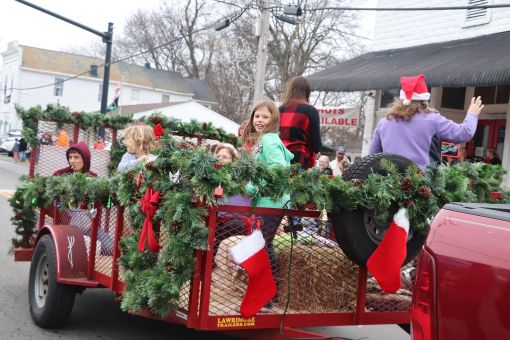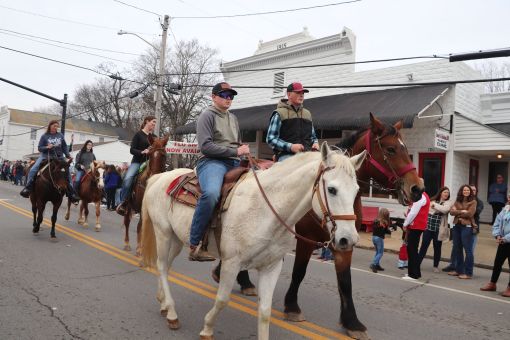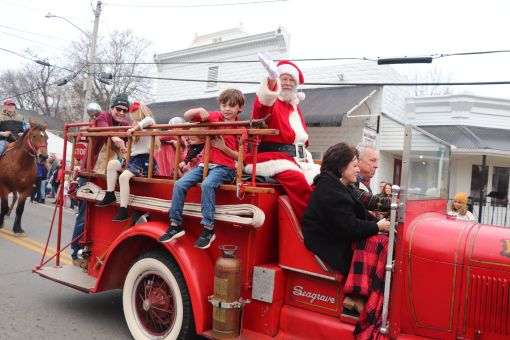 (Robertson County, TN)
District Technology Coordinator Honored At Statewide Conference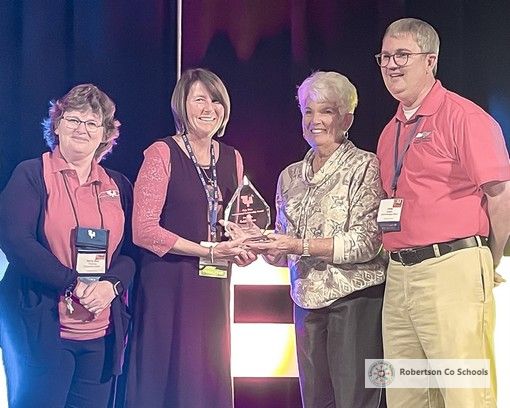 Robertson County Schools Instructional Technology Coordinator, Robin Couts, was awarded the first-ever Joan Gray Instructional Leadership award on Thursday, Dec. 2, at the Tennessee Educational Technology Conference in Murfreesboro, TN.
The award, in honor of longtime educator and Bedford County director of technology, Joan Gray, was awarded by Gray, herself, who retired from TETA last year after more than 20 years of association with the group at all levels including executive director.
Couts was selected from a group of nominees as the one who most typified instructional technology leadership above and beyond expected performance levels. She is constantly looking for ways to improve learning and communication and has innovated a number of new approaches to learning. When COVID 19 affected school schedules and classroom attendance last year, Couts initiated many instructional technology methods for teachers and students alike, that are still widely used.
James Marshall, RCS Supervisor of Technology, said he believed no one was more worthy of the award than Couts.
"She is so well deserving of this award because she literally has the same passion for education that Joan had." he said.
Robertson County Schools is fortunate to have a technology coordinator with the drive and creativity of Couts. Her selection for this prestigious award is testimony to her value to the RCS technology department and the district as a whole.
-Robertson County Schools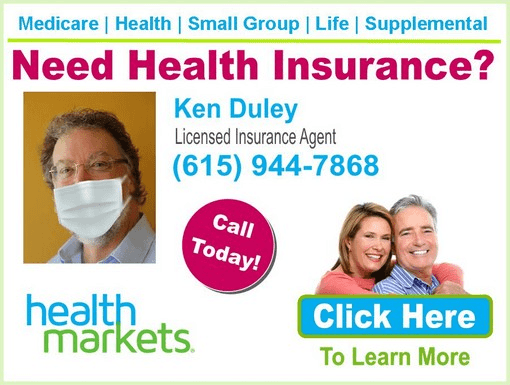 (Springfield, TN) Going Out of Business
Tobacco Road Golf ⛳️ Carts announces a Going Out of Business Sale. Rick Williams, General Manager said, "It was a bad time to start a new business. The supply chain problems at this current time are just not conducive to operating a new business. All models are on sale at cost to the last day of the year ".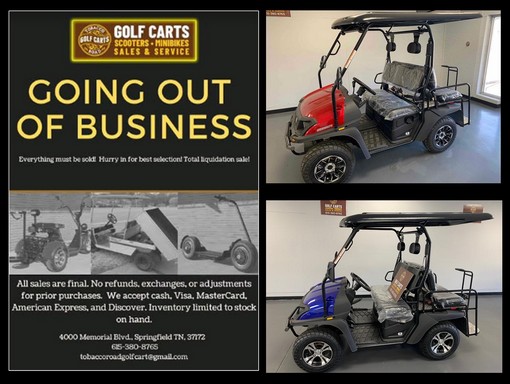 (Greenbrier, TN)
District Attorney General Robert Nash met with the Greenbrier Elected City Officials including Mayor Lanny Adcock and Police Chief Randy Pack on Monday Night.
Nash said, " It is important that I as the new District Attorney for Robertson and Montgomery Counties get out into the community and meet the leaders and listen to their concerns."
John Carney retired on August 31st after a long career as District Attorney. Robert Nash was appointed by Governor Bill Lee on November 08, 2021. Nash will have to seek re-election in the May Republican Primary and the August General Election for an 8-year term.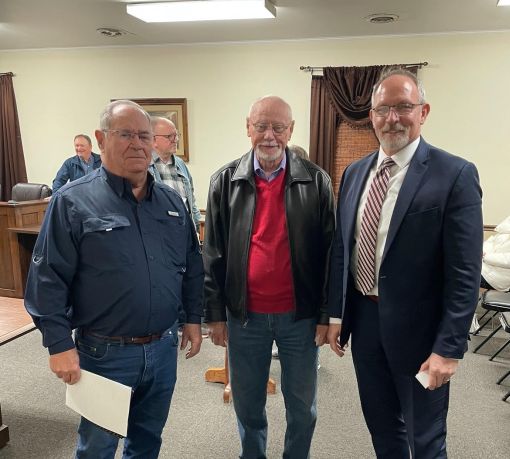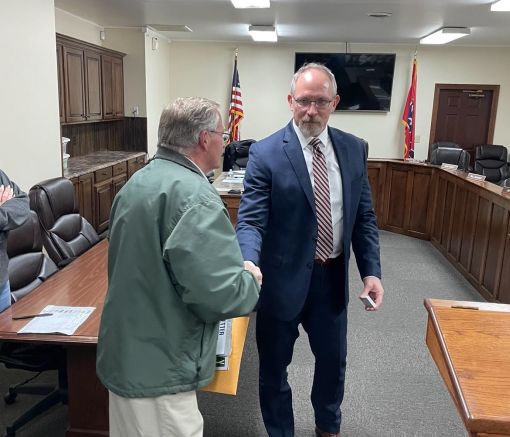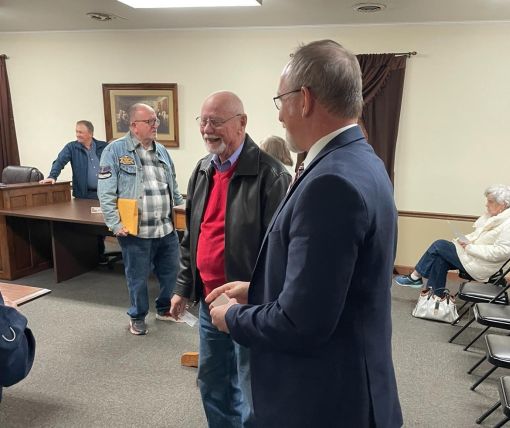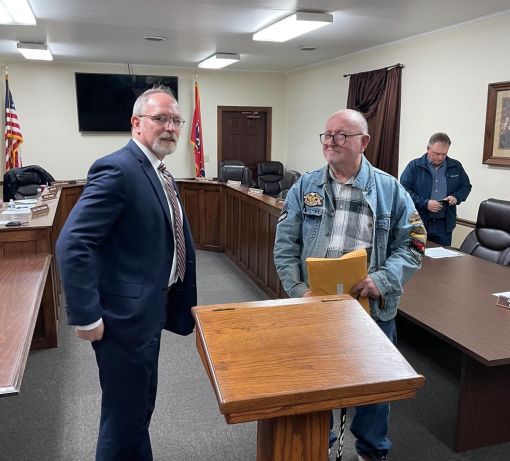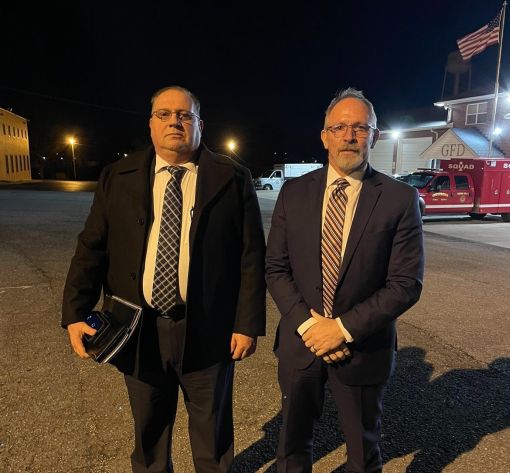 Greenbrier Christmas Parade 2021. Click Image to watch video of the full parade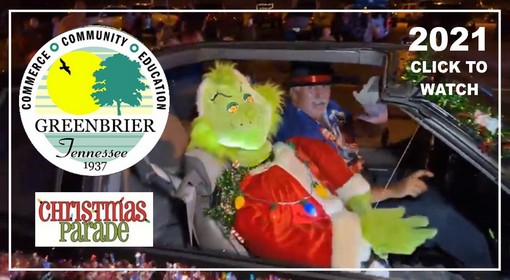 Former Greenbrier Mayor & Fire Chief Billy Wilson Dies, He Was 64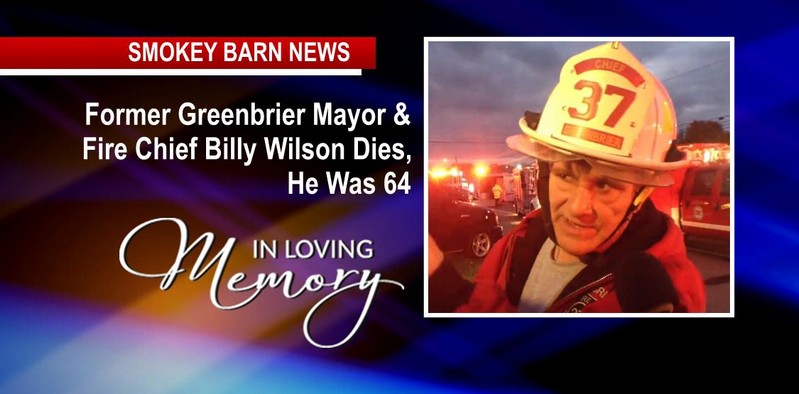 Former Greenbrier Mayor and Greenbrier Fire Chief for many years, Billy Wilson has died, he was 64, his family confirmed Monday.
According to a family rep, Billy passed this morning around 5 am. Billy had several health battles in recent years culminating with a diagnosis of Small-Cell Lung Cancer just weeks ago.
"We are deeply saddened at the death of our dad, Pap, and husband. He lived a life of helping and serving others. He loved God, his family, and the Greenbrier community. As our family grieves, we are comforted by the stories and good memories of those who were blessed to know him. Please be respectful of our family and pray for us in the coming days." Wilson family…
Wilson joined the Whites Creek Fire Dept when he turned 18 then later moved to Greenbrier around 1994 and joined the Greenbrier Fire Department shortly after. Wilson was made Fire Chief in 2002 and became Greenbrier Mayor in 2003. He held both titles until 2013.
Visitation is Sunday, December 12 from 2-7 then Monday 9-11 am with service at 11. Both will be at Jackson Park Church of Christ. 4103 Gallatin Pike, Nashville. Afterward, there will be a procession to Forest Lawn Cemetery for the burial.
Back in 2012, the Guns and Leather store in Greenbrier ignited into a fireball. The Greenbrier Fire Department, under Mr. Wilson, led the battle to control the blaze. Below is our coverage of the fire and interviews with Chief Wilson.
UPDATE: OBITUARY Added below.
On July 3rd, 1957, Billy Wilson, also known as Punkin, Chief, Mayor, and most importantly Honey, Dad, and Pap, was born in Nashville, TN. This was the beginning of what was to become a life of service to others.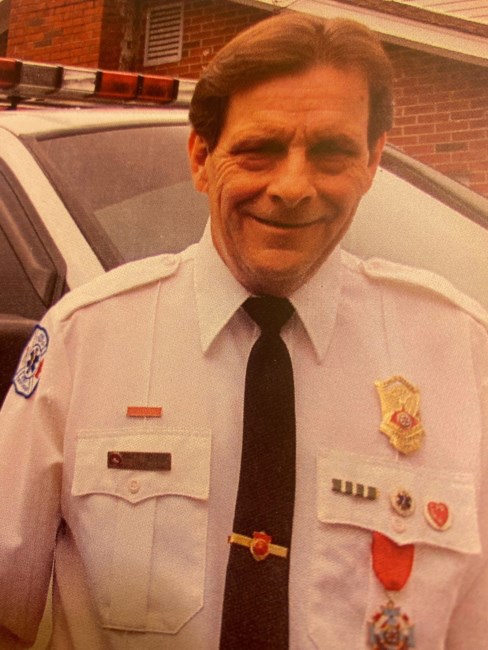 At the age of 18, he became a firefighter which ultimately led to becoming a First Responder and Fire Chief of Greenbrier, as well as the mayor. He cherished these titles, and having enormous pride for his city, he worked tirelessly to fulfill those duties to the betterment of the community. He began attending Jackson Park Church of Christ as a baby.
He loved his family there and made every effort to attend, no matter how bad he felt. It was there that he married the love of his life, Lisa, and raised their family. He spent many years serving the homeless community through the church and has served in many other capacities throughout the years. Beyond his community and church, Billy provided a home to over 100 foster children, acted as Santa through Toys for Tots for thousands of others, all while running his own construction company and providing for his family.
Billy loved his family, church, and community beyond measure doing everything he could for them all up until his death. After several years of health troubles and a diagnosis of lung cancer, he was called home to finally rest pain-free on December 6th, 2021. Billy was preceded in death by his parents, Billy G. and Helen J. Wilson, and grandsons Hartley Wilson and Bentley Garcia.
He is survived by wife, Lisa Hartley Wilson , children April (Evan) Wilson, James Wilson, Steven (Rachel) Wilson, Beth (Joe) Rhodes, Aaron (Morgan) Wilson, Breyannah Wilson and grandchildren, Katie, Wesley and Alie Wilson, Kyran Williams, Bennett Huntington, Bradley and Carrie Ann Wilson, Hunter Merrill, Layla and Lucy Wilson, Collin, Preston, Harrison and Scarlett Rhodes, KenzieLou Oden and Weston Wilson. He is also survived by his brother Jerry (Angela) Wilson and many beloved aunts and cousins.
Visitation will take place at Jackson Park Church of Christ, 4103 Gallatin Rd on Sunday, December 12 from 2-7 PM and Monday, December 13 from 9-11 AM with the service at 11 AM. Burial will commence after procession to Forest Lawn at 1150 S. Dickerson RD. Goodlettsville, TN 37072
Pallbearers will be James Wilson, Steven Wilson, Aaron Wilson, Wesley Wilson, Kyran Williams, Bradley Wilson, Hunter Merrill, Evan Huntington, and Joseph Rhodes. Honorary pallbearers are Doug Downey, Chuck Hawkins, Zane Williams, Miguel Malgioglio, Jeremy Medley, elders of Jackson Park Church of Christ, and Greenbrier Fire Dept. Jim Olive, Heath Pickard, Scott Trew, and Robbie MacKenzie will be officiating. Fond memories and expressions of sympathy may be shared at www.ForestLawnFuneral-Goodlettsville.com for the Wilson family.



(Springfield, TN) City of Springfield Sends Electric Crews to assist our Neighbors devastated by the storms
City of Springfield, TN – Government – Our hearts are hurting for our neighbors affected by the devastating storms Friday night.
To do our part to help, the City of Springfield is sending electric crews to Bowling Green, Kentucky today to help with the restoration of power in the area.
We ask that you keep all of the families and communities affected in your thoughts and prayers.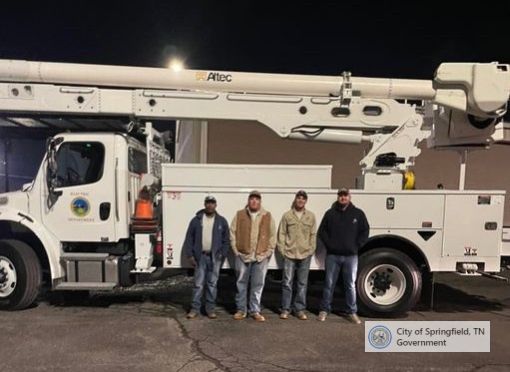 City of Springfield, TN – Government  – Shop with a Cop 
Officers from the Springfield Police Department had the opportunity to shop with 25 kids at the Springfield Wal-Mart on Friday, December 10!
Throughout the month of November, funds were raised by Springfield police officers, and donations were accepted by a few local businesses.
The police department worked with the Robertson County School System's Family Resource Center to identify children to participate in Shop with a Cop.
The Springfield Police Department greatly appreciates the tremendous support to help provide positive holiday experiences for the children in our community! A special thank you to all of those organizations that made this happen: Patriot Industrial Maintenance, Robertson County Schools, Family Resource Center, and Walmart Springfield – Tom Austin Hwy.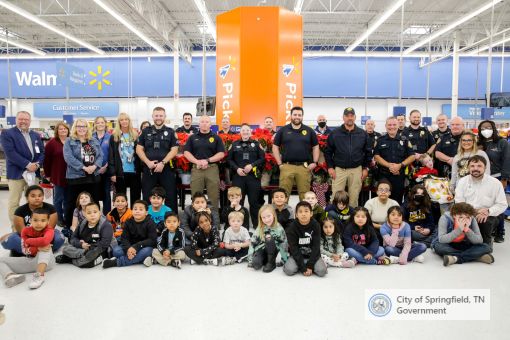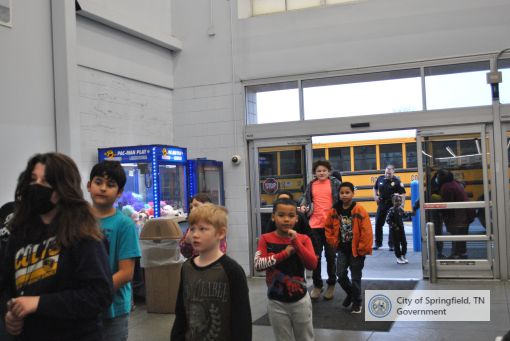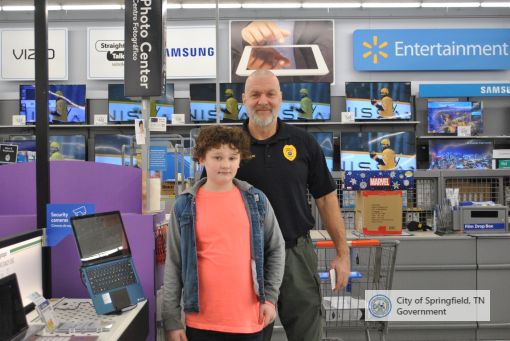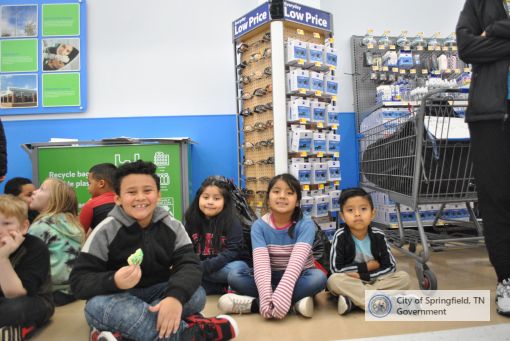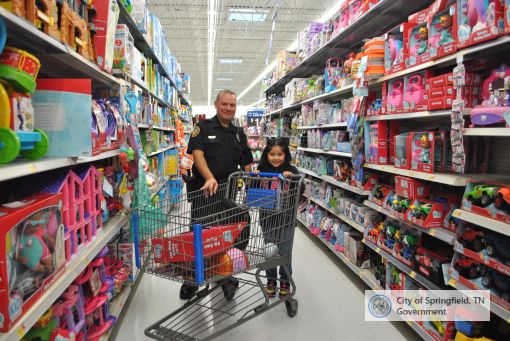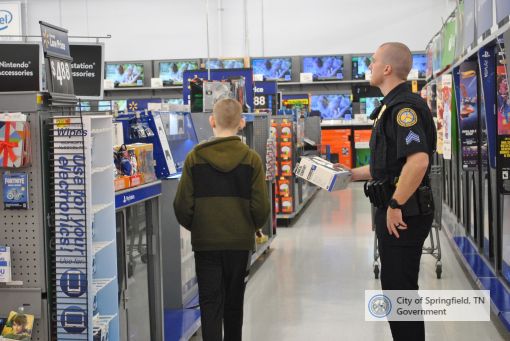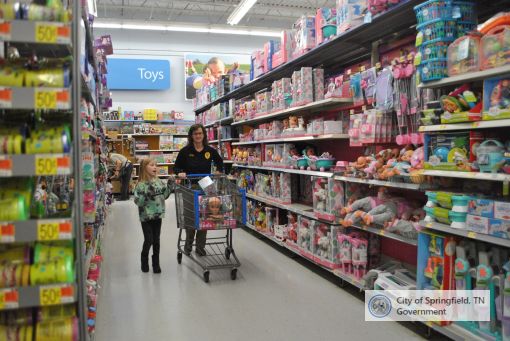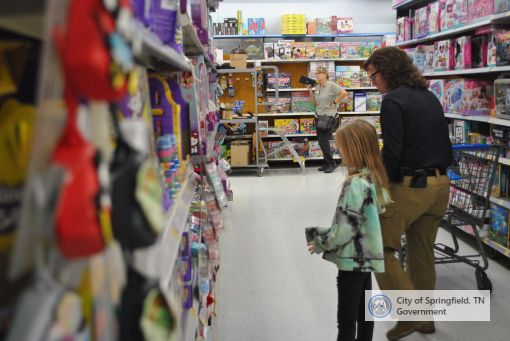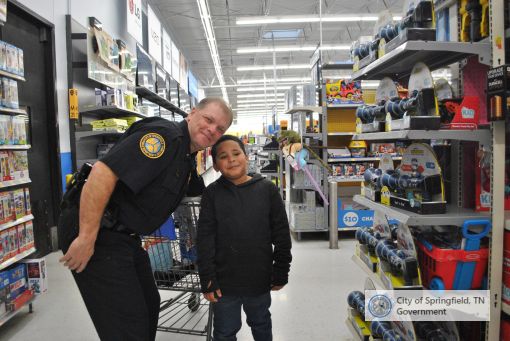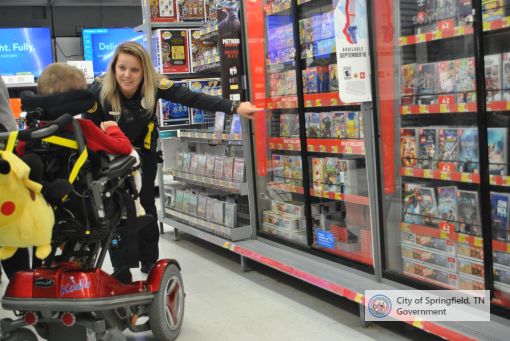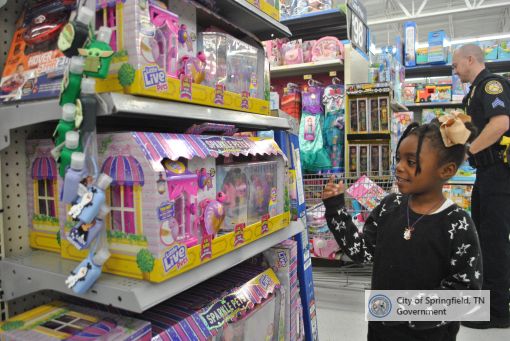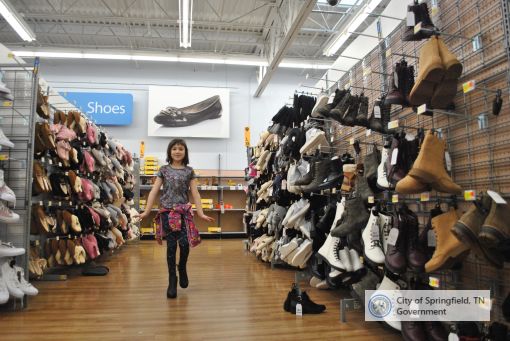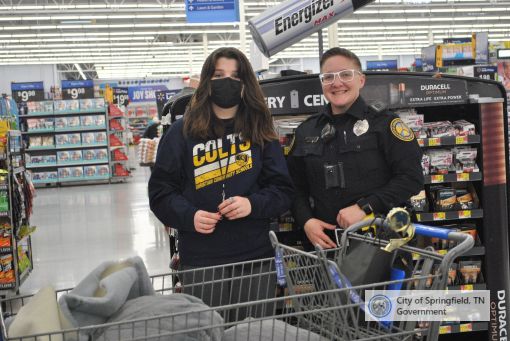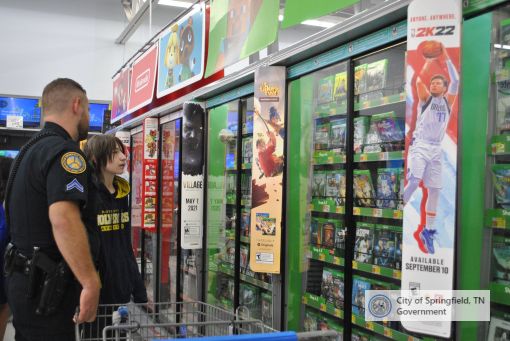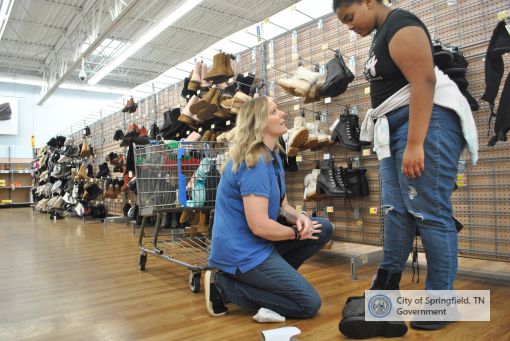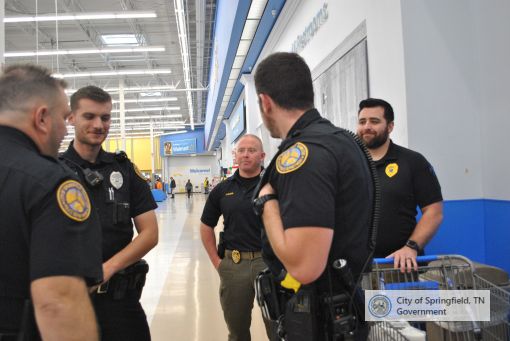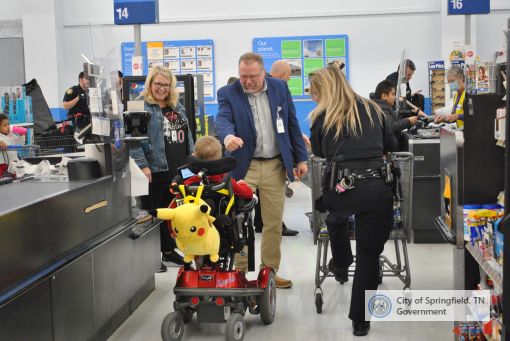 (Springfield & White House, TN)
Ace Hardware – Gifts for the family and you!
Your local Ace has deals on Milwaukee, DeWalt and Craftsman tools that come in handy all year.
 —> ACE HARDWARE <—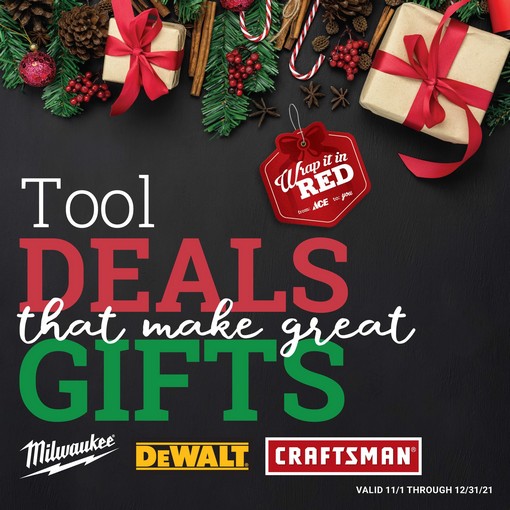 (Springfield, TN)
Did you miss the Springfield Christmas Parade? No worries, we recorded it for you. Just click the banner to watch…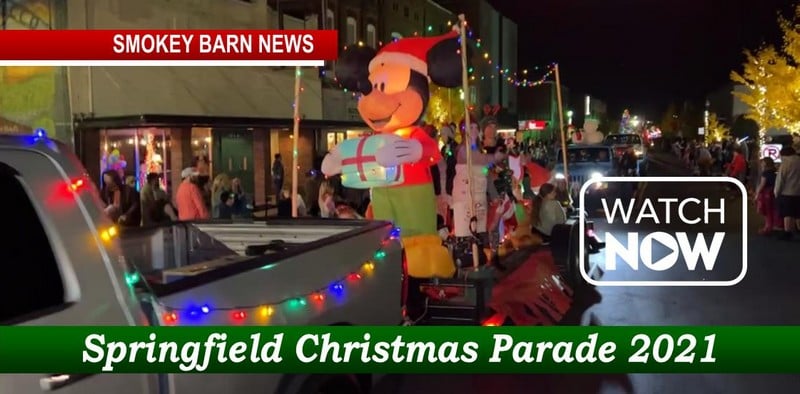 (White House, TN)
RCS School Nutrition Program – The Lunch Team at Woodall Elementary School is on Santa's Nice List!
It's fun to deliver shirts, lunch bags, flashing necklaces, and Perfect Attendance awards. Have a great day!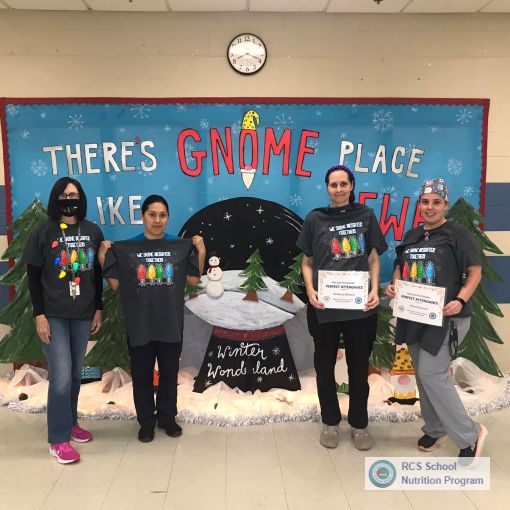 RCS School Nutrition Program – Santa found two more Lunch Teams on the Nice List —
White House Heritage Elementary and White House Heritage High. Lots of goodies being delivered to our staff.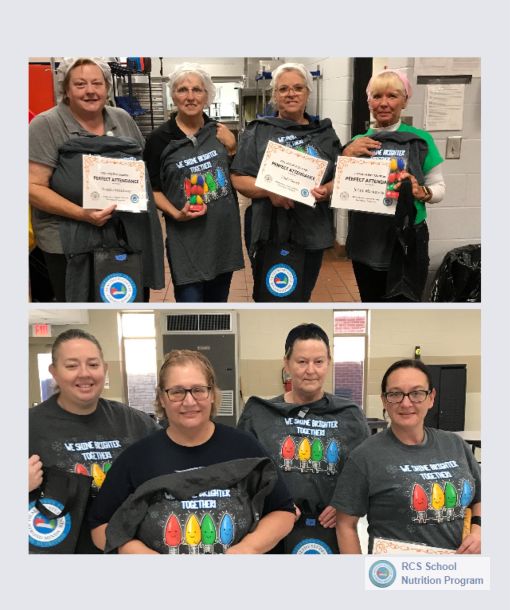 (Springfield, TN) Service Technician, Craig Levitt Honored
Springfield's Payne Chevrolet – Recently one of our Service Technicians, Craig Levitt, received the honor of becoming a World Class Technician and was recognized with this award from General Motors.
Along with being a World Class Technician, he is also a fully certified ASE Technician. This is a huge accomplishment, as there are only 16 in the whole state of Tennessee. Congratulations Craig!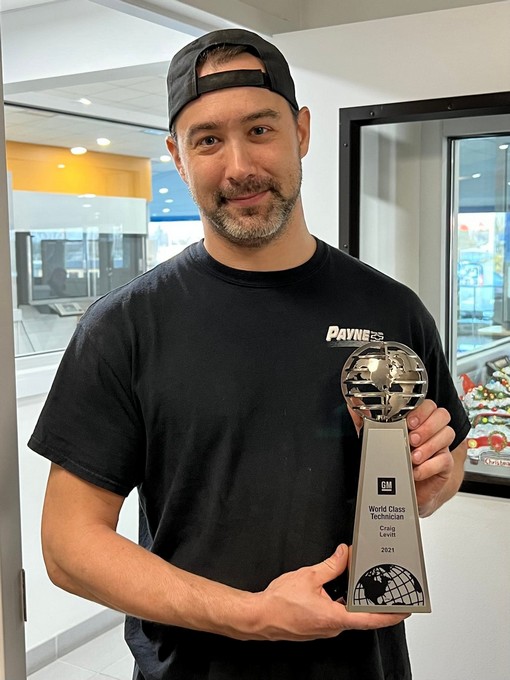 (Robertson County, TN)
UT Extension-Robertson County – NEW Program focusing on beginning farmers, and it is called "UT Farming Fundamentals"
TAEP: Participants that complete the program will receive a certificate, and if they signed up, they will qualify for TAEP Beginning Farmer funding.
Modules: Each module is 1.5 hours of content videos. After each video there will be a link to a quiz that must be completed. You must complete the 5 Required Modules, and complete 3 of the Optional Modules for a total 12 hours of programming. In order to receive certification, a participant must watch the videos and complete the quizzes (8 total modules). Modules will be available starting on Jan 1, 2022.
Website: UT Farming Fundamentals
Registration: You register online that will enable them to access all of the program's videos and resources. The cost of participating in the program is $100. LINK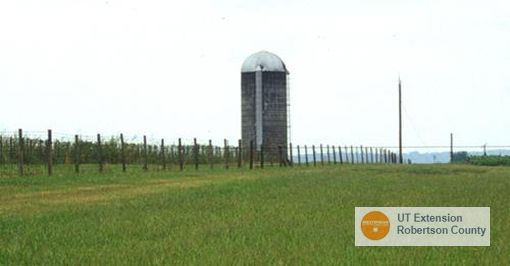 (Ridgetop, TN)
Ridgetop Parks News and Events is at Ridgetop Station Walking Park. – Thank you to all who came out and participated in the Ridgetop Parade! We hope you enjoyed it!
And a special thank you to All of our float entries, The Natural Gas department, Ridgetop First Baptist Church, the Seventh Day Adventist Church, Highland Chapel Union Church, the Sheriff's Department, and of course, Santa and Mrs. Clause! 🎄🎅🏼🧑🏼‍🎄🎄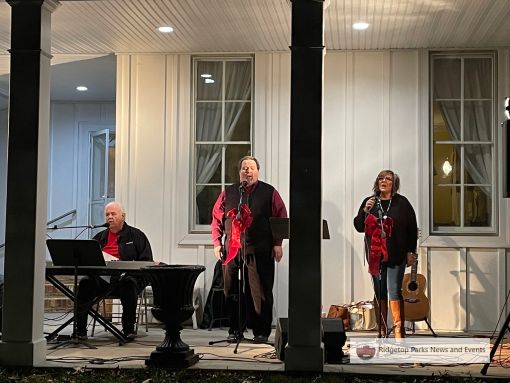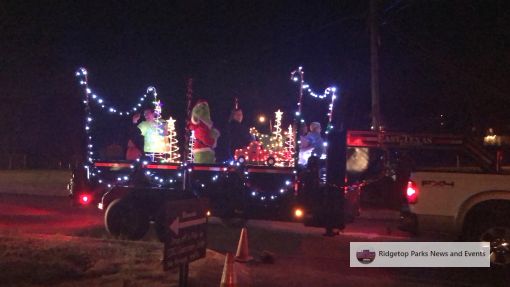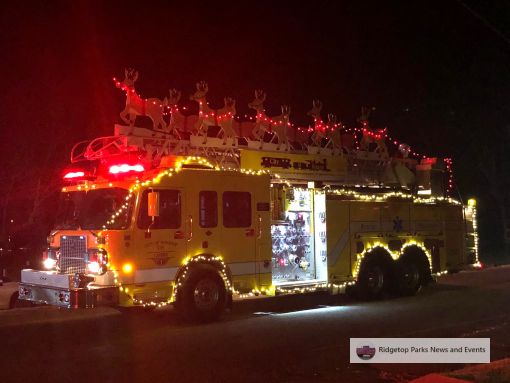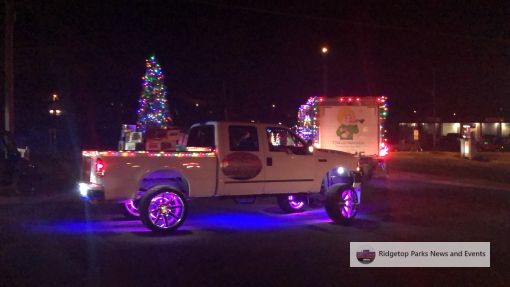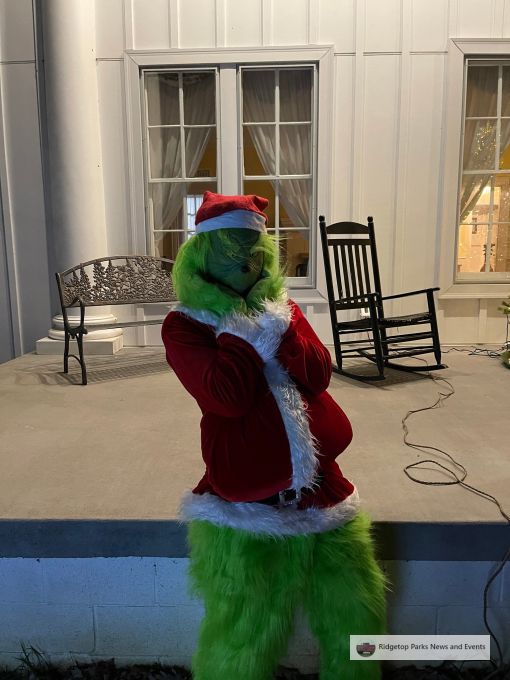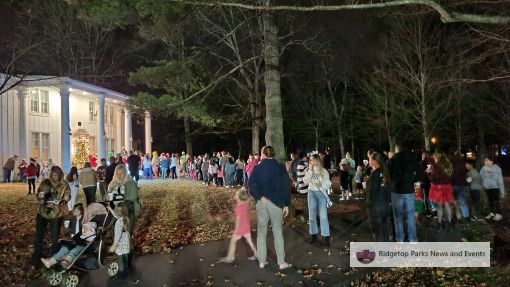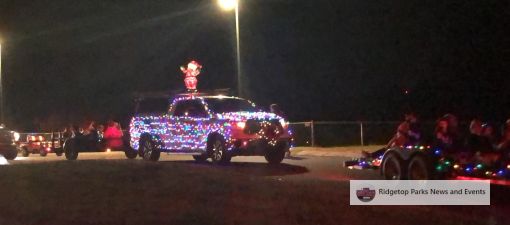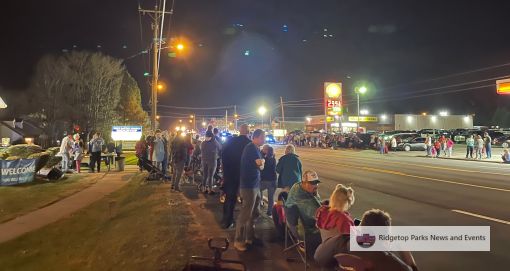 Ridgetop Christmas Parade on the GreenRidge Chamber of Commerce float.
Tammy Johnson Perko and Vivian Murphy Weaver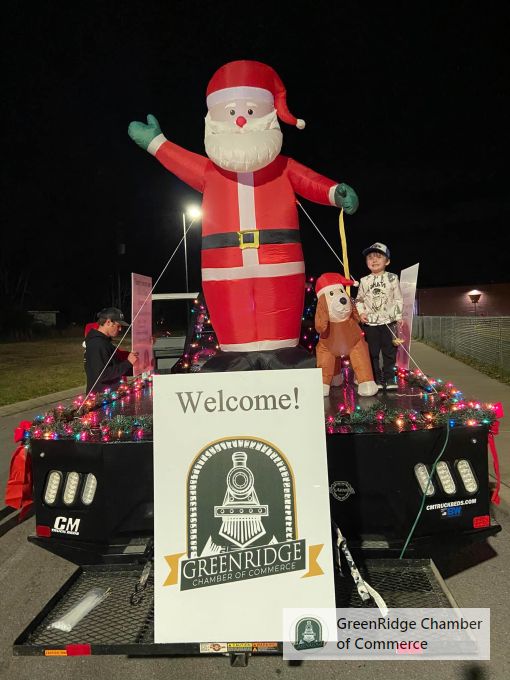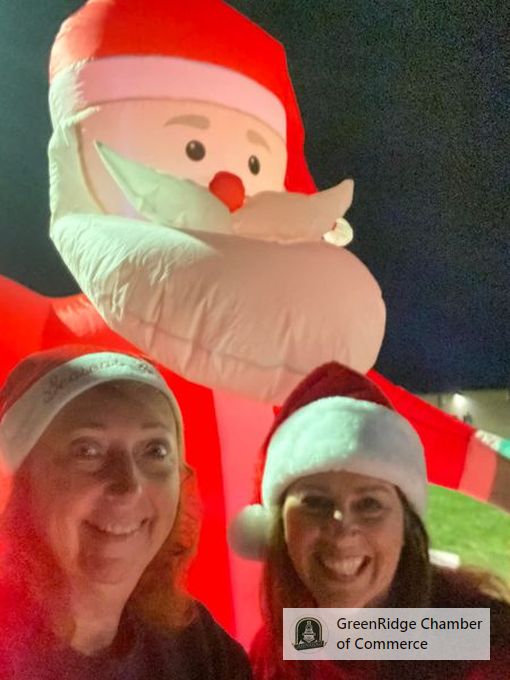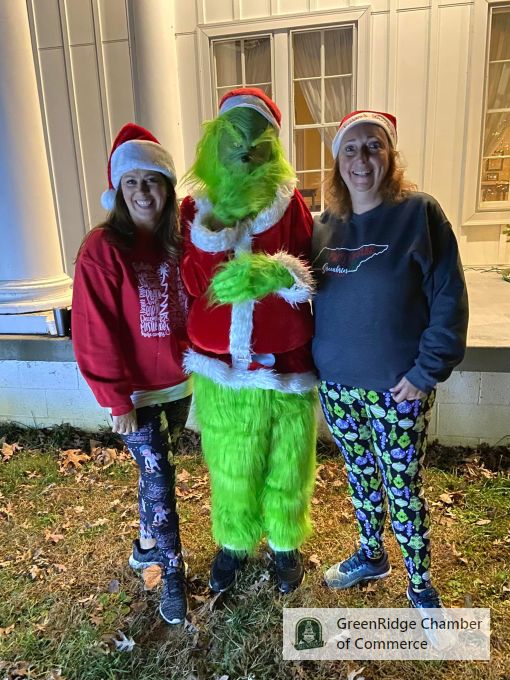 (Springfield, TN)
Congratulations to Josh Vaden, Springfield High School English teacher and 2021 TEA Distinguished Educator Award winner!
Springfield High School – It was just announced that Mr. Vaden has been nominated for the TEA 2023 Awards for Teaching Excellence award!
Back in September, Mr. Josh Vaden (SHS Class of 2007) along with Mrs. Jones, won the awards for state distinguished educator.
He along with other representatives from across the country will meet in Washington DC to be honored for their hard work with their students. Mr. Vaden does everything in his power to make an inclusive classroom where students are loved and love learning. We are honored to work with him and all that he does for SHS!
Watch full video –> Here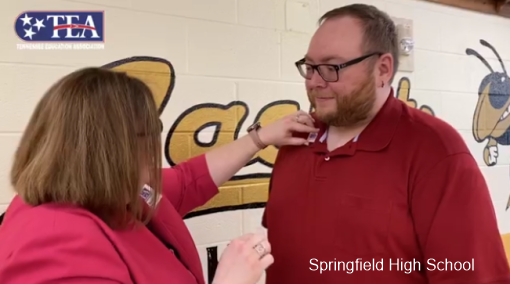 Springfield High School – Congratulations go out to senior baseball player, Austin Moses, for signing with Greenville University!
We look forward to his success as a senior yellow jacket, and pitching as a panther in the future. #yjp #gojackets #spt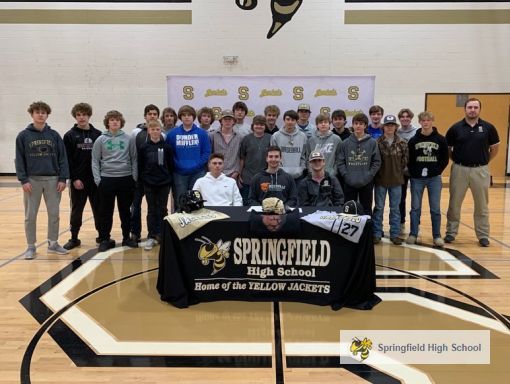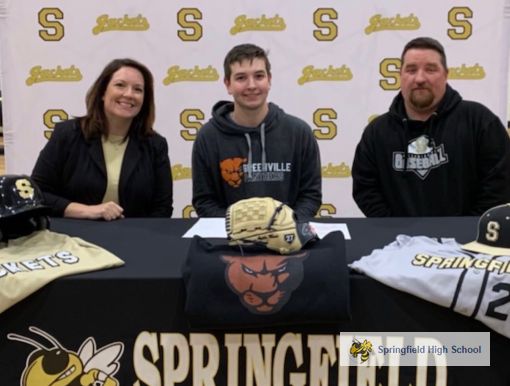 (Cedar Hill, TN)
Jo Byrns Red Devils – Mrs. Cook's Small Animal Science class put on a Mock AKC Best in Show Dog Show.
Students were asked to make dogs as life size as possible, name and introduce their dog and provide facts about their breed. Best in Show went to Blake Jackson and Fred the Bloodhound. #Ag#WeBeJB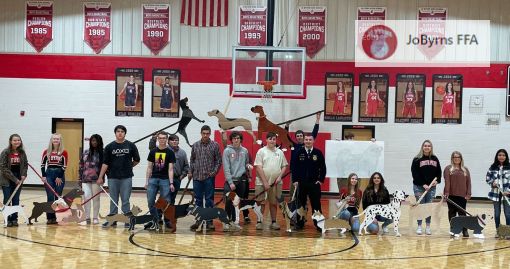 Robertson County CTE/JoByrns FFA Jo Byrns Red Devils – Mr. Barnett Honored by Career & Technical Education
One of the counties own was recognized in a surprise visit from Dr. Causey, Mr. Gregory, Mr. Elliott along with his assistant principals and Mrs. Amanda Sharp from iCEV for his students' success in industry certifications last year. Mr. Preston Barnett has led his students in his Agriculture program to many different certifications in Plant Science and Small Engines. Mr. Barnett received a plaque from iCEV to hang on his wall. Great job to Mr. Barnett and his students! #WeAreRCSTN
Photos: Robertson County CTE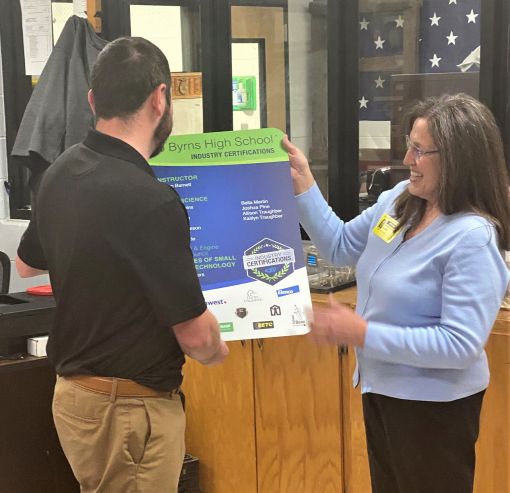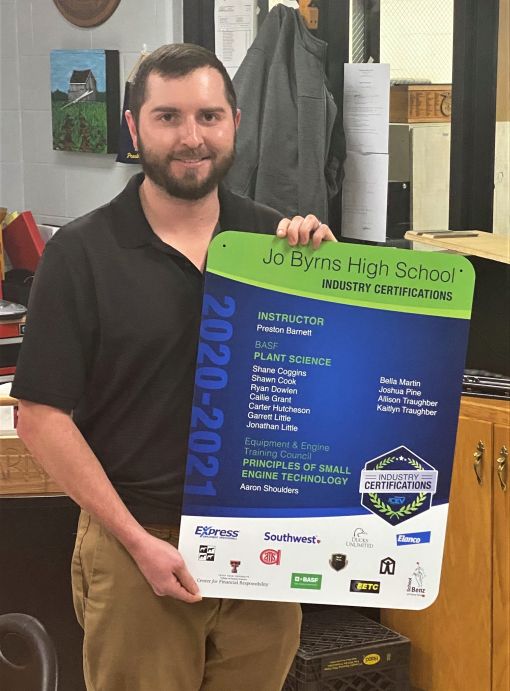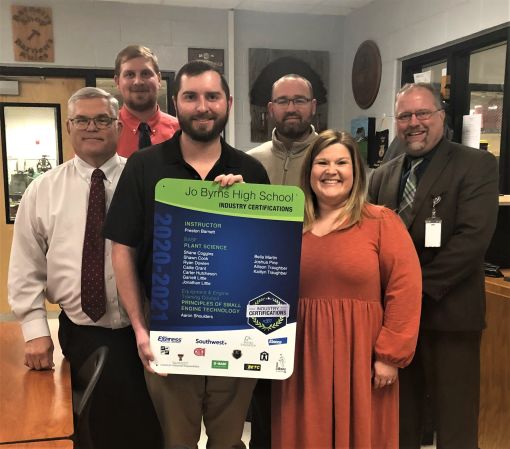 BBB Releases The 12 Scams of Christmas This Year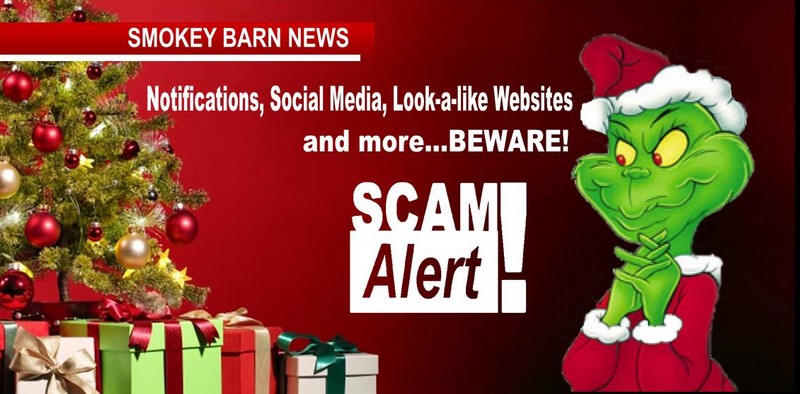 It's the Better Business Bureau's (BBB) newly released 12 scams of Christmas. The list certainly does not cover every scam but it's a good read for those of you that are security conscious.
Have you seen a scam not listed below, feel free to tell us about it in comments under this post on our Facebook page–> HERE
While 2021 is quickly winding down, scams targeting the public continue to cause trouble. Consumers should watch out for any fraudulent schemes aimed at swiping their cash and stealing personal information. Better Business Bureau (BBB) has a Naughty List with the top 12 scams of Christmas that are most likely to catch consumers and donors off guard during this season.
Many of the scams on this list are facilitated through emails and social media platforms, however the latter is where most people are vulnerable. Exercise caution when coming across social media ads about discounted items, event promotions, job opportunities and donation requests, as well as direct messages from strangers. If you are asked to make a payment or donation by wire or e-transfer, through third parties, by prepaid debit or gift cards, treat this as a red flag.
Be mindful of these scams that could cut into your holiday cheer and our tips to avoid them:
1. Misleading Social Media Ads: As you scroll through your social media feed, you often see items for sale from a small business. Sometimes the business even claims to support a charity to try to get you to order, or they offer a free trial. BBB Scam Tracker receives reports of people paying for items that they never receive, getting charged monthly for a free trial they never signed up for, or receiving an item that is counterfeit or much different from the one advertised. The 2020 BBB Scam Tracker Risk Report found that online purchase scams were the most common cons reported to Scam Tracker and the category with the most victims. Do your homework and research the company before ordering. Check out the business profile on BBB.org and read the reviews.
2. Social Media Gift Exchanges: Each holiday season this scheme pops back up, and this year is no different. A newer version of this scam revolves around exchanging bottles of wine; another suggests purchasing $10 gifts online. Another twist asks you to submit your email into a list where participants get to pick a name and send money to strangers to "pay it forward." There is even a twist about "Secret Santa Dog" where you buy a $10 gift for your "secret dog."
In all of these versions, participants unwittingly share their personal information, along with those of their family members and friends, and are further tricked into buying and shipping gifts or money to unknown individuals. And– it's an illegal pyramid scheme.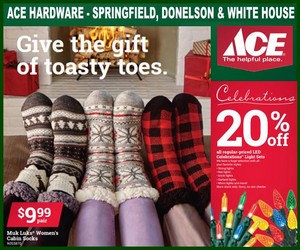 3. Holiday Apps: Apple's App Store and Google Play list dozens of holiday-themed apps where children can video chat live with Santa, light the menorah, watch Santa feed live reindeer, track his sleigh on Christmas Eve, or relay their holiday wish lists. This holiday season, like last year when COVID-19 caused children to skip the traditional in-person visit with Santa, apps may play a more important role than ever. Review privacy policies to see what information will be collected. Be wary of free apps, as they can sometimes contain more advertising than apps that require a nominal fee. Free apps can also contain malware.
4. Alerts About Compromised Accounts: BBB has been receiving reports on Scam Tracker about a con claiming your Amazon, Paypal, Netflix or bank account has been compromised. Victims receive an email, call, or text message which explains that there has been suspicious activity on one of their accounts, and it further urges them to take immediate action to prevent the account from being compromised. Be extra cautious about unsolicited calls, emails, and texts.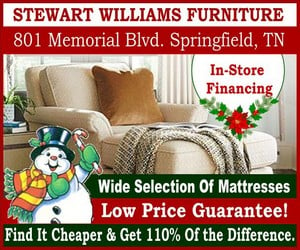 5. Free Gift Cards: Nothing brings good cheer like the word 'FREE'. Scammers have been known to take advantage of this weakness by sending bulk phishing emails requesting personal information to receive free gift cards. In some of these emails, scammers impersonate legitimate companies like Starbucks and promise gift cards to loyal customers that have been supporting their business throughout the pandemic. They may also use pop-up ads or send text messages with links saying you were randomly selected as the winner for a prize.
If you have received an unsolicited email with gift card offers, do not open it. Instead, mark it as Spam or Junk. However, if you opened the email, do not click on any links.
6. Temporary Holiday Jobs: Retailers typically hire seasonal workers to help meet the demands of holiday shoppers. Shippers and delivery services are top holiday employers this year because of the increase in online orders and the need to get most of these packages delivered before Christmas. These jobs are a great way to make extra money, sometimes with the possibility of turning into a long-term employment opportunity. However, jobseekers need to be wary of employment scams aimed at stealing money and personal information from job applicants. Keep an eye out for opportunities that seem too good to be true.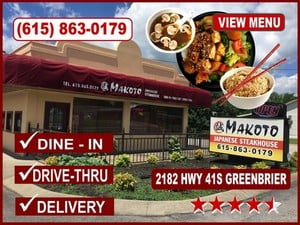 7. Look-Alike Websites: The holiday season brings endless emails offering deals, sales and bargains. Be wary of emails with links enclosed. Some may lead to look-alike websites created by scammers to trick people into downloading malware, making dead-end purchases and sharing private information. If you are uncertain about the email, do not click any of the links. Instead, hover over them to see where they reroute.
8. Fake Charities: Typically, 40% of all charitable donations are received during the last few weeks of the year. However, due to the COVID-19 pandemic, many organizations had to cancel their usual fundraising events and awareness campaigns and are now inviting donors to support online. Donors are advised to lookout for fraudulent charities and scammers pretending to be individuals in need. Avoid impromptu donation decisions to unfamiliar organizations. Responsible organizations will welcome a gift tomorrow as much as they do today. Verify a charity at BBB's give.org or on the Canada Revenue Agency website. Where possible, donate to the charity through their website and use a credit card.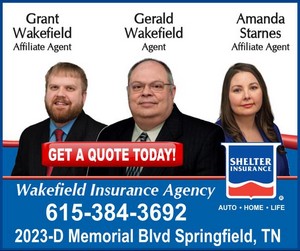 9. Fake Shipping Notifications: More consumers are making purchases online, there is also an increase in the number of notifications about shipping details from retailers and carriers. Scammers are using this new surge to send phishing emails with links enclosed that may allow unwanted access to your private information or download malware onto your device. They may also try to trick people into paying new shipping fees.
10. Pop Up Holiday Virtual Events: This year, many local in-person events such as pop-up holiday markets or craft fairs, have moved online. Scammers are creating fake event pages, social media posts, and emails, charging admission for what used to be a free event. The goal is to steal credit card information. Confirm with the organizer of the event if there is an admission fee. In the cases where there is a charge, use a credit card. If the event is free, watch for scammers trying to claim otherwise.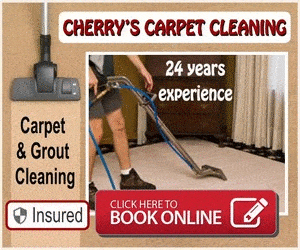 11. Top Holiday Wishlist Items: Low or ridiculously priced luxury goods, jewelry, designer clothing, and electronics are almost always cheap counterfeits and knockoffs. This year, the Galactic Snackin' Grogu Animatronic (aka Baby Yoda) and game consoles are some of the items in high demand. Be very cautious when considering to purchase these high-value items from individuals through social sites.
12. Puppy Scams: Many families, especially those with children, may be considering to add a furry friend to their household this year. However, you could fall victim to a pet scam, which are on the rise this year. Request to see the pet in person before making a purchase.
Source: Better Business Bureau

(White House, TN)
City of White House, TN- Police Department – Saturday, Dec. 11th Shop With A Cop/Fighter event
"Today is one of our favorite days of the year. The Police and Fire Departments held their annual Shop With A Cop/Fighter event, sponsored by the White House Rotary club, at WalMart.
Thank you so much to everyone who has donated throughout the year to make this event happen. A very special thanks to Detective Sergeant Dan Hunter, who is the original organizer of this event, and who spends countless hours working behind the scenes to make sure it's a success!"
#shopwithacop #Shopwithafirefighter #MyWhiteHouseTN #DiscoverWhiteHouse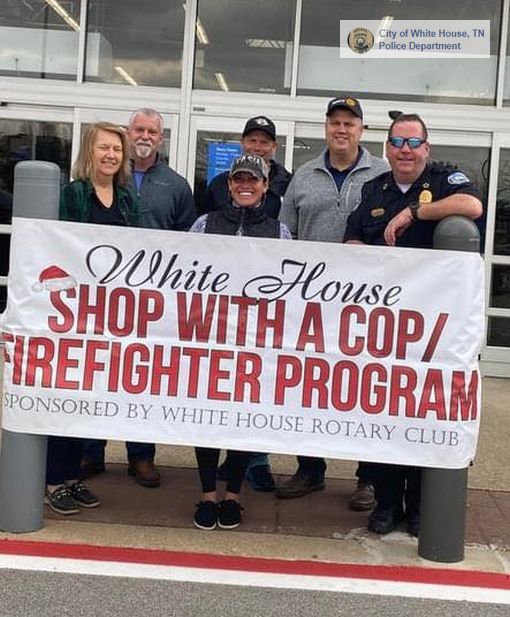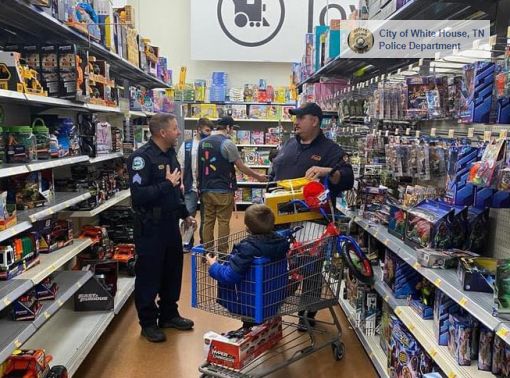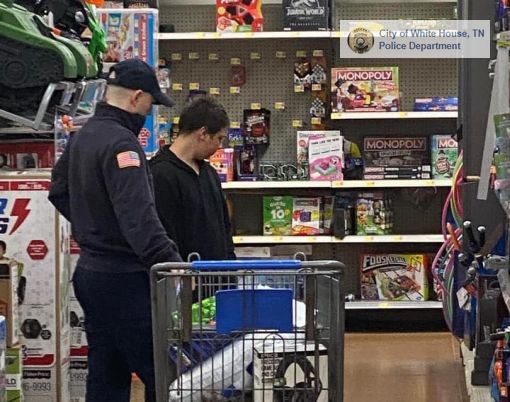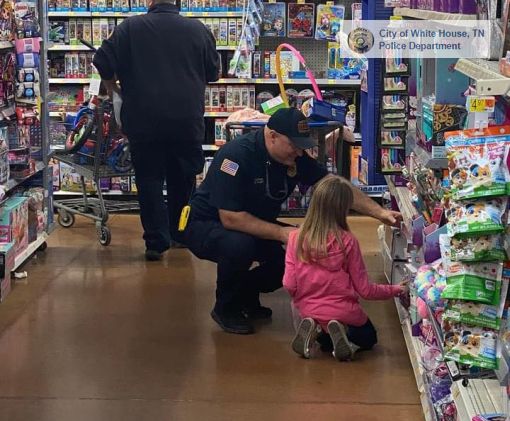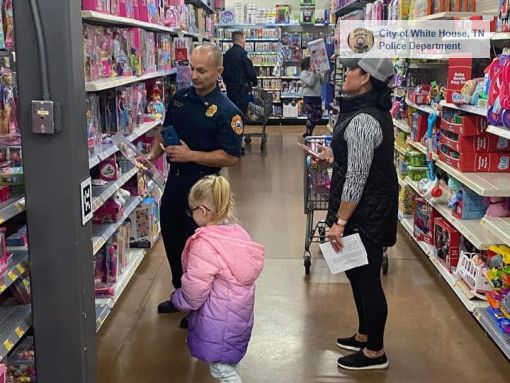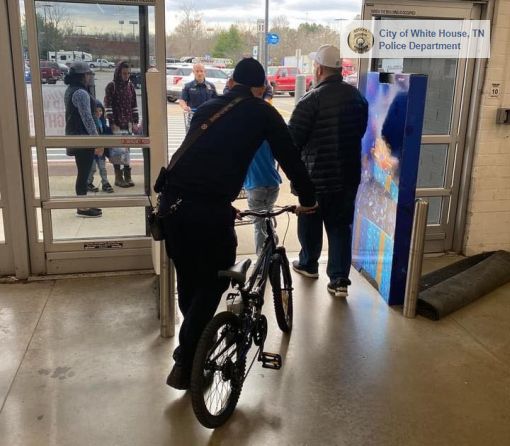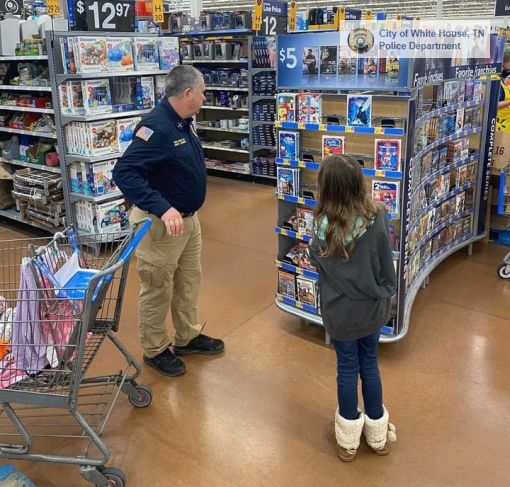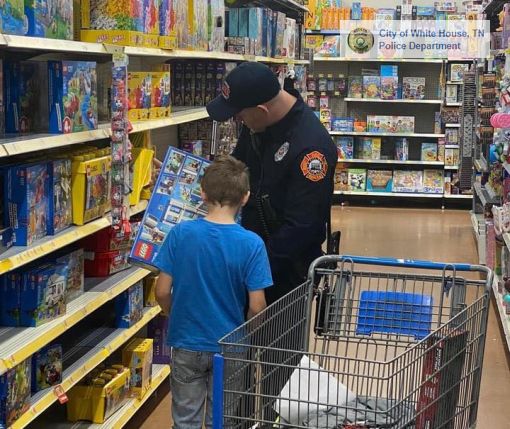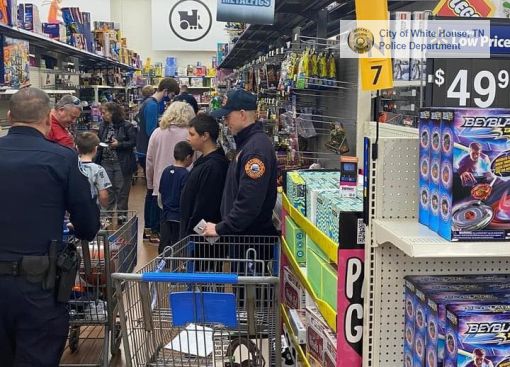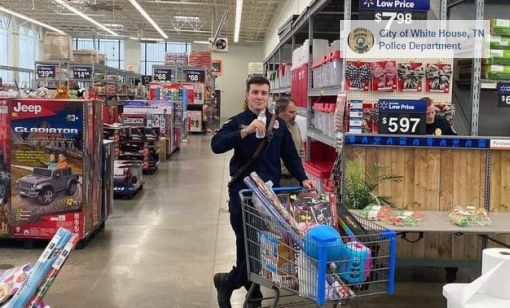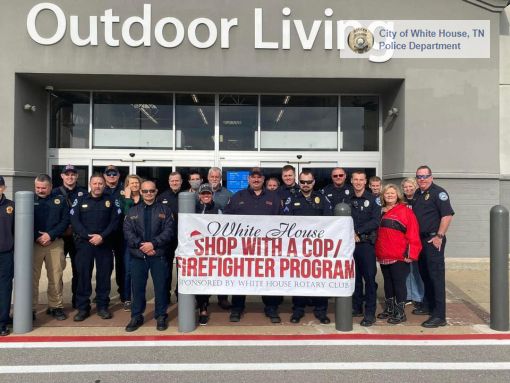 City of White House Fire Dept. – Cub Scouts Pack 459 has placed a box inside Station 2 (120 Business Park) to collect worn or damaged American Flags.
The box was built to fulfill requirements for Boy Scout Venturing Summit Award for William Palmieri.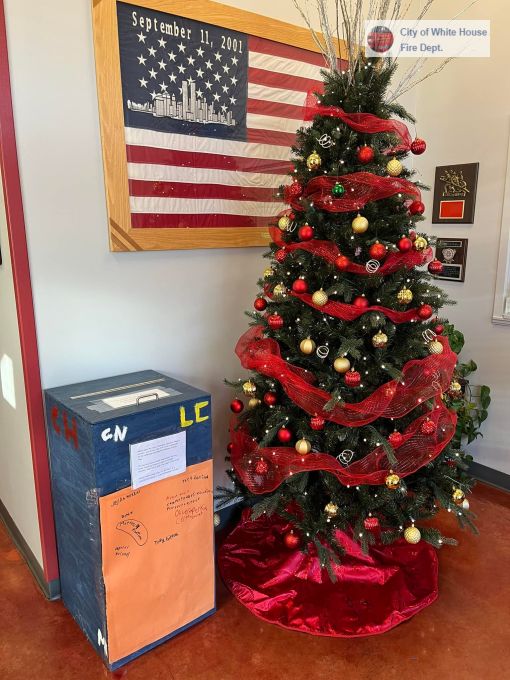 White House Community Volunteer Fire Dept.
With great sadness, we announce the passing of our Assistant Chief's Rodney Hoover's father.
We would ask for prayers for the Hoover family.
Obituary for Thomas Wayne Hoover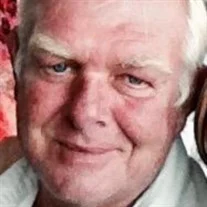 Age 70 of White House passed away Tuesday, December 7, 2021 at Centennial Medical Center. He was born June 21, 1951 in Madison, TN to Roy Franklin & Janell Carmack Hoover, Jr. He worked as the owner/operator of the White House Feed Mill before his retirement.
He is preceded in death by his father. He is survived by his mother, Janell Hoover, White House, TN; son, Rodney W. (Kelley) Hoover, White House, TN; daughter, Lori Watlington, Red Boiling Springs, TN; sister, Teresa Harrison, Cottontown, TN; 5 grandchildren, Peyton (Lekse), Logan, Cody, Courtney and Cameron.
A Graveside Service and interment was held Friday, December 10, 2021 at 11am in Hillcrest Cemetery with Chief Joe Palmer officiating and with family and friends serving as pallbearers. There was no visitation planned.
Arrangements entrusted to Austin & Bell Funeral Home 533 Highway 76 White House, TN 37188


Dear Editor;
According to the book of Genesis in the Bible, God announced at the end of His "six days of creation" that everything He made was "very good."
The original creation was a beautiful place, full of joy. There was no sin and therefore no suffering, no violence, and no death. God created Adam and Eve in a perfect paradise.
What happened to the "very good" world?
Genesis chapter 3 says that while Adam and Eve were in the Garden of Eden, they fell to the seductive lies of Satan who appeared as a serpent. "Ye shall be as gods" was Satan's promise. Adam, in loyalty to Eve, joined in her disobedience and ate of the forbidden fruit. This is where sin had its awful beginning. Sin corrupted the perfect world God made.
When people experience suffering of the death of a loved one, they almost always misplace the blame, and believe that God created the world this way.
The Bible makes it clear that death, disease, suffering and the mess we see in the world today is the fault of man's sin, not God. We need to realize that every human is a descendant of Adam and Eve, born with the same problem: a sinful nature. We all have the capacity to lie, steal, commit sexual sin, murder, etc.
But even in this sin cursed fallen world, there's hope, for where sin increased, grace increased all the more. Through God's love and mercy, and without ceasing to be God, He became a man through Jesus Christ, died on the cross for mankind's sin. Then He rose from the dead, conquering death, so that all who truly believe and trust in Him will live for eternity in heaven with their Creator.
The Bible says in John 10:10 that the devil's purpose is to steal and kill and destroy, but Jesus' purpose is to give a satisfying life. The purpose of Jesus coming to earth was to destroy works of the devil, to take away sin, and to reveal God the Father.
As another Christmas comes upon us, lets remember the deeper meaning of Jesus Christ's life-changing message of God's love and His promise of salvation for all people.
– Ken Blinco


White House 2021 Christmas Parade & Christmas on Main Street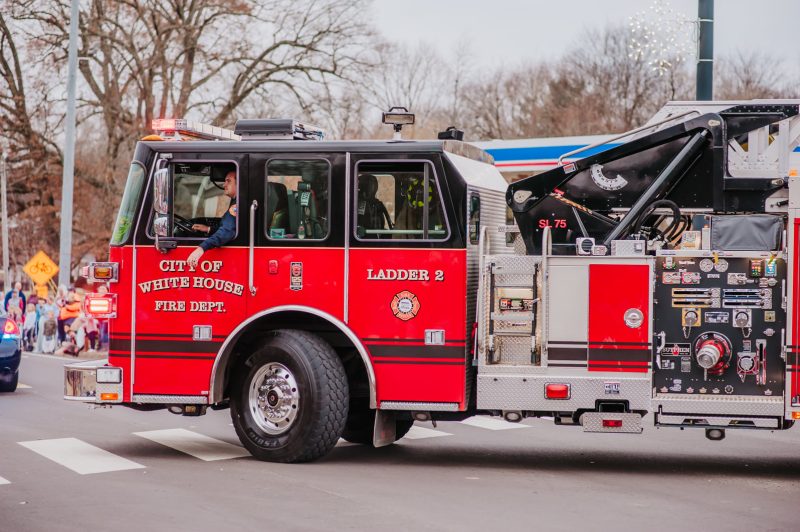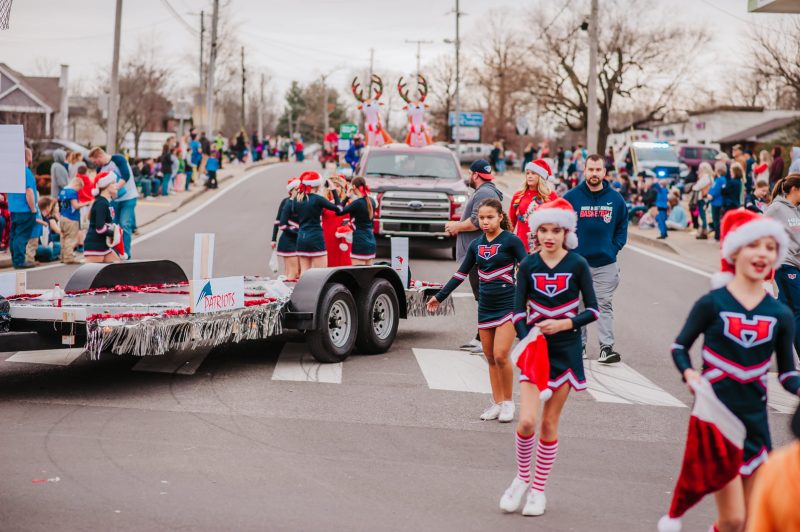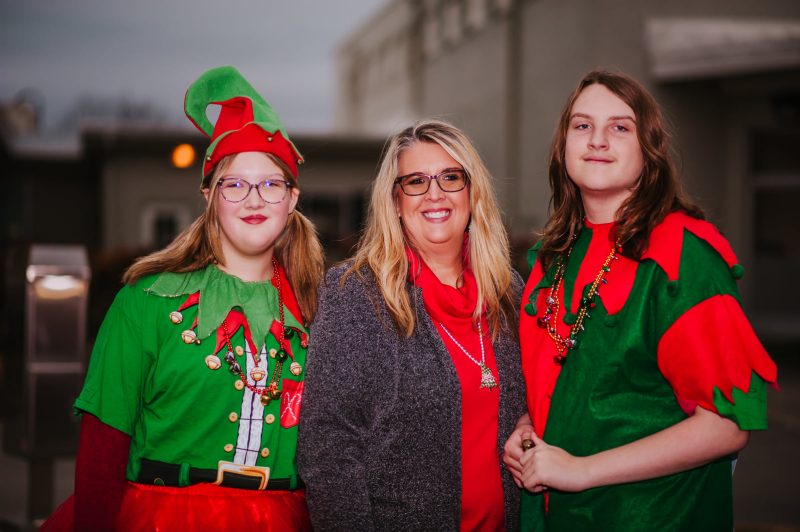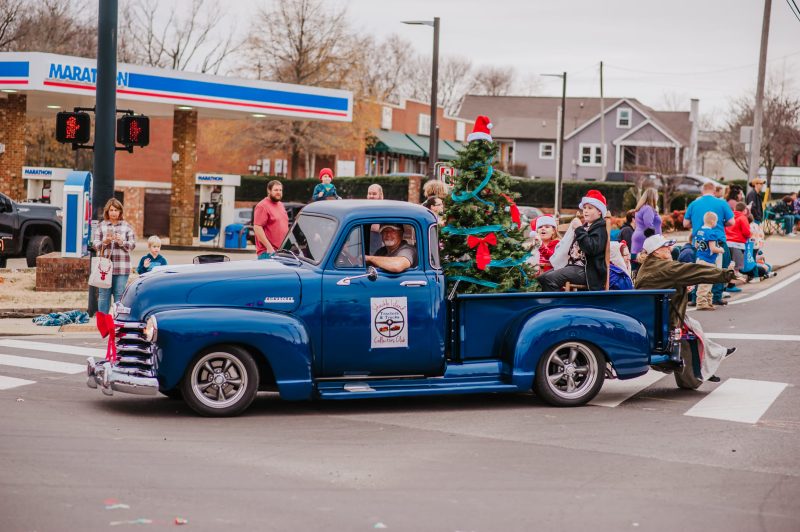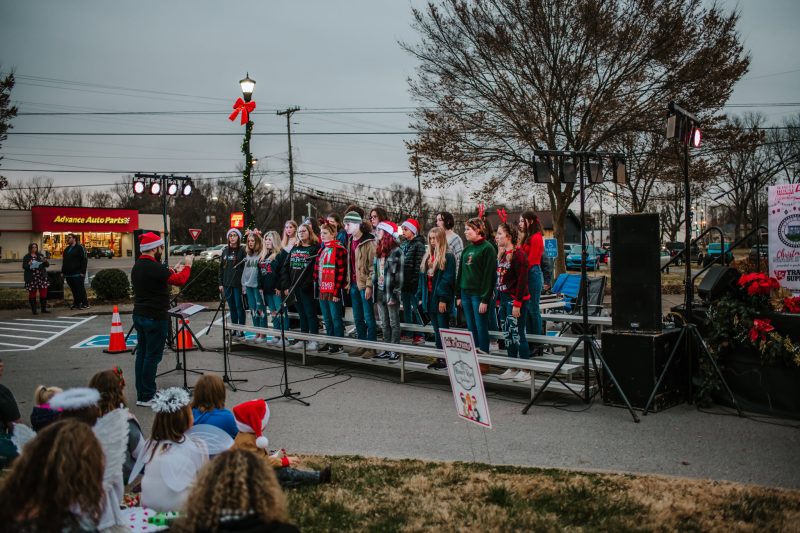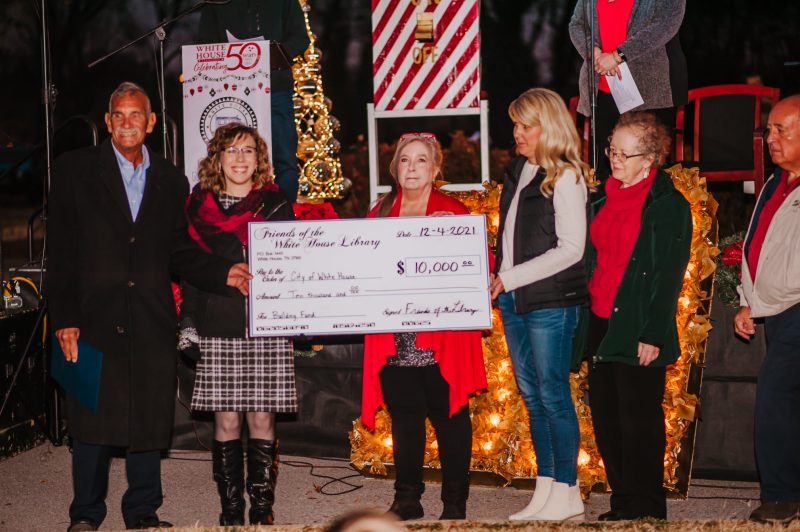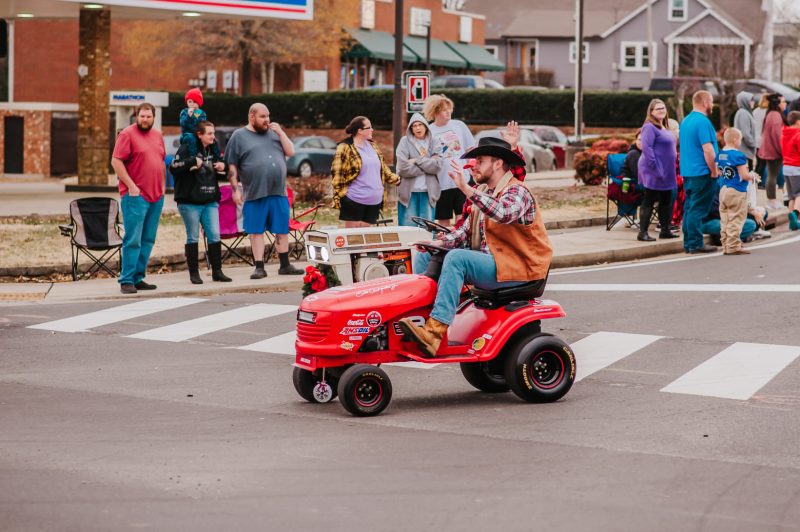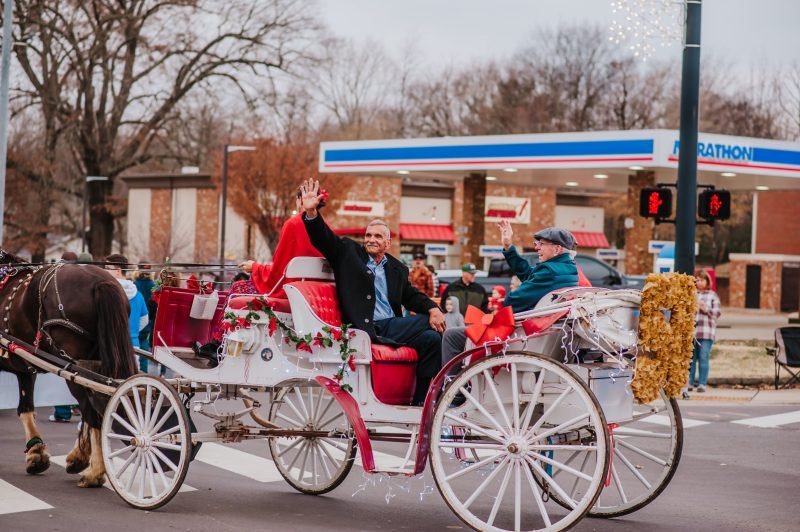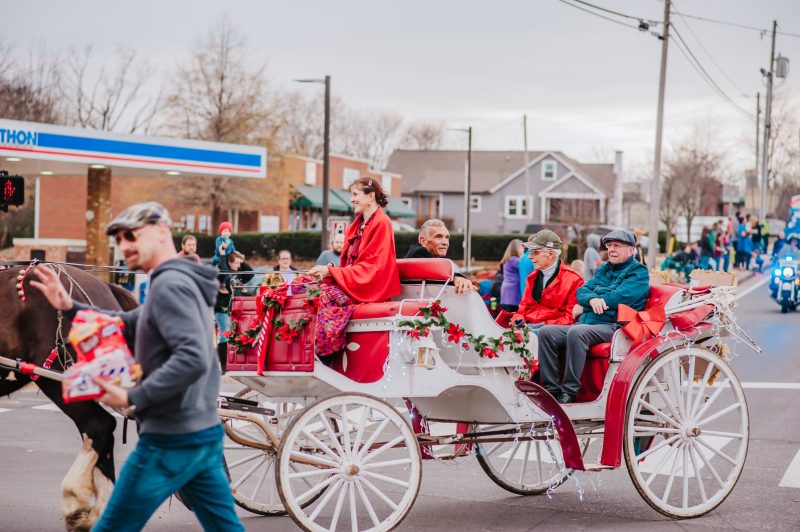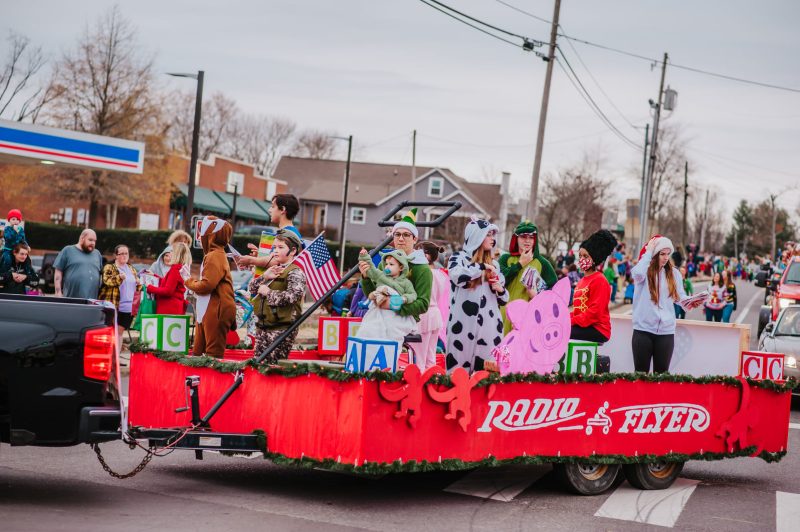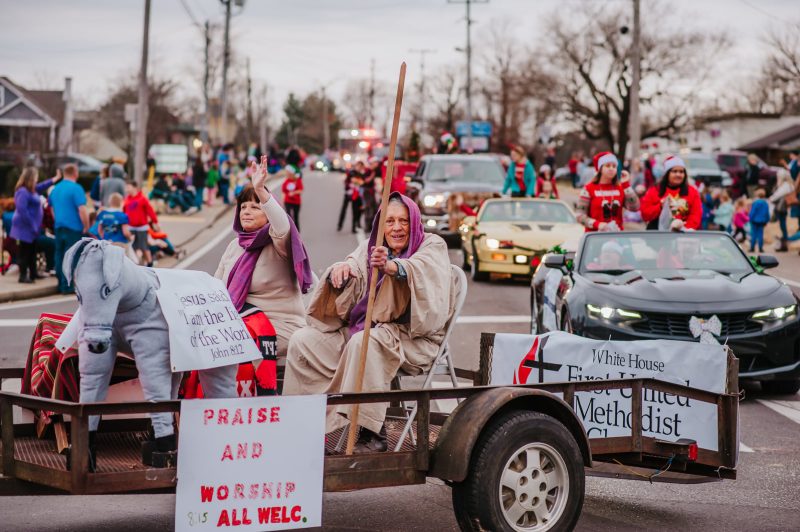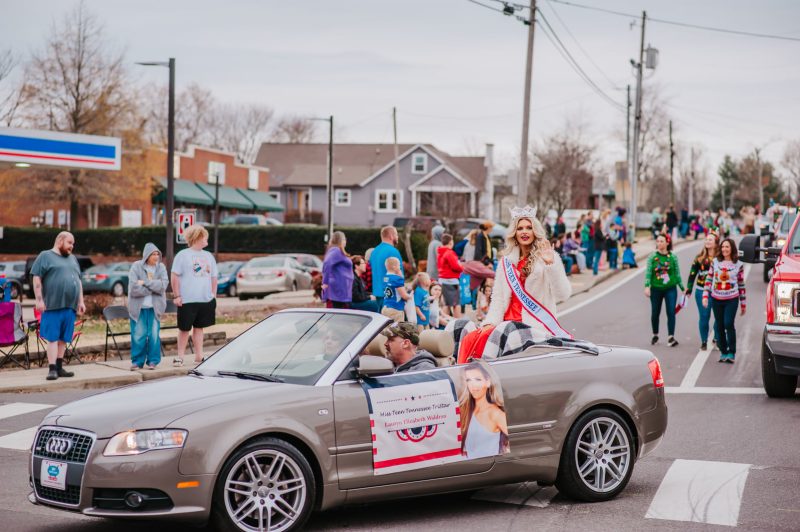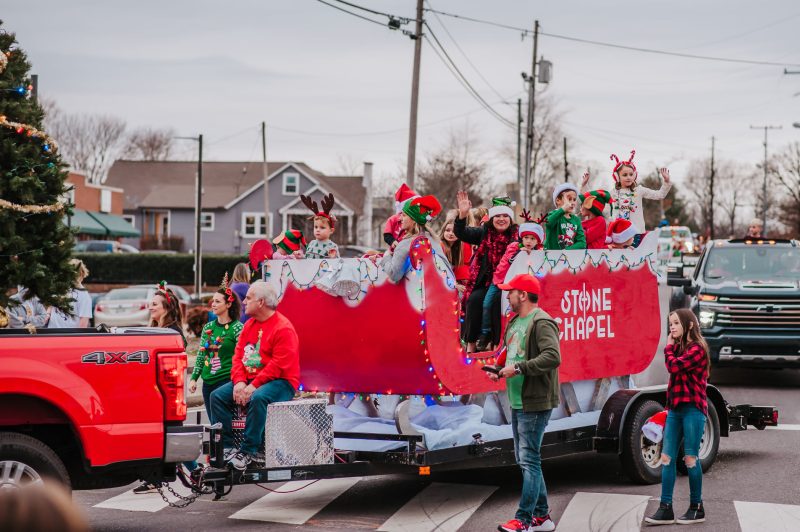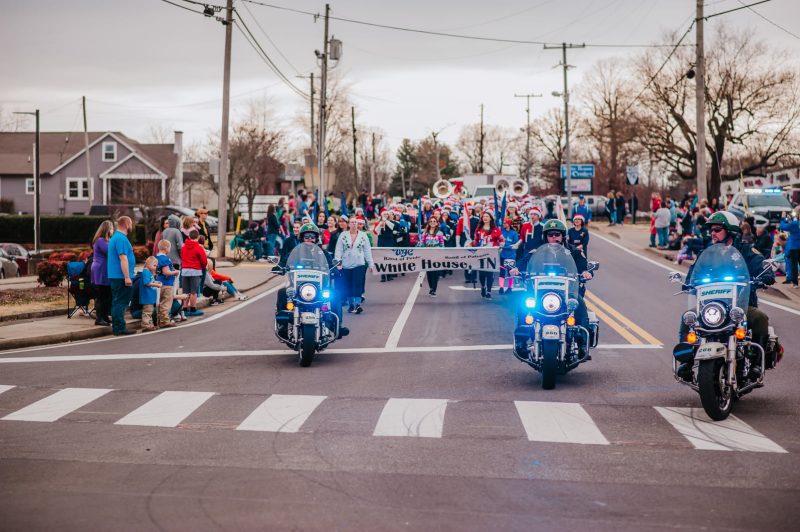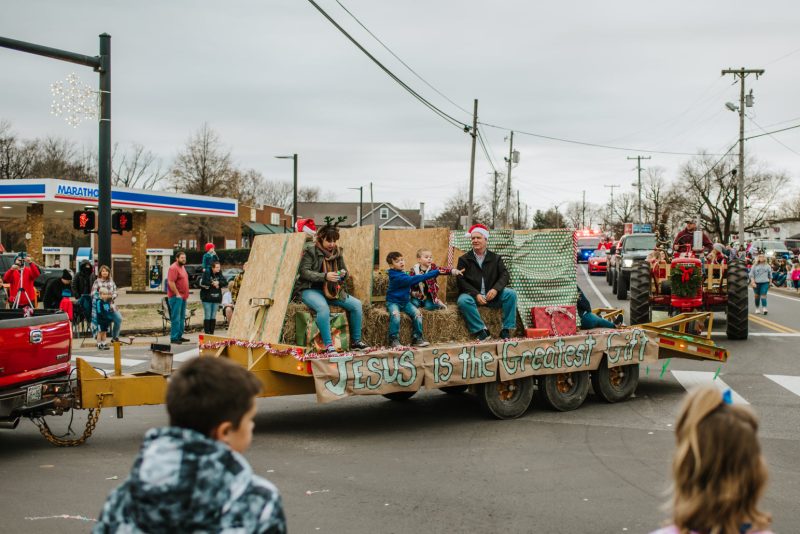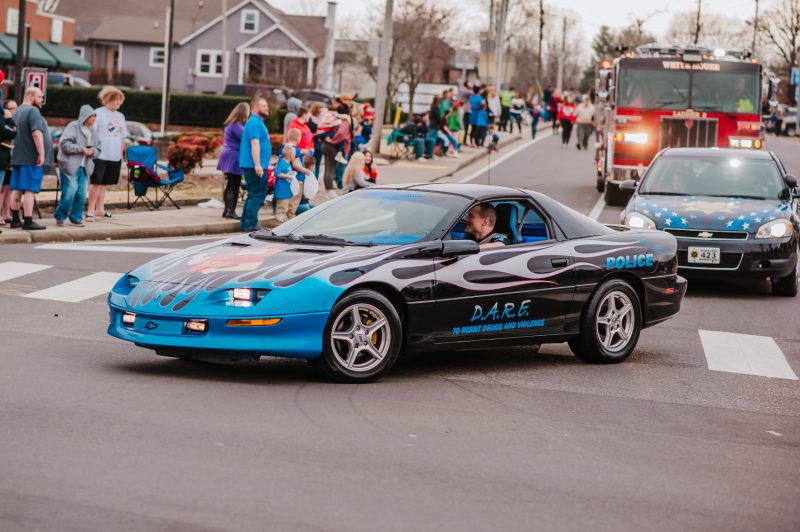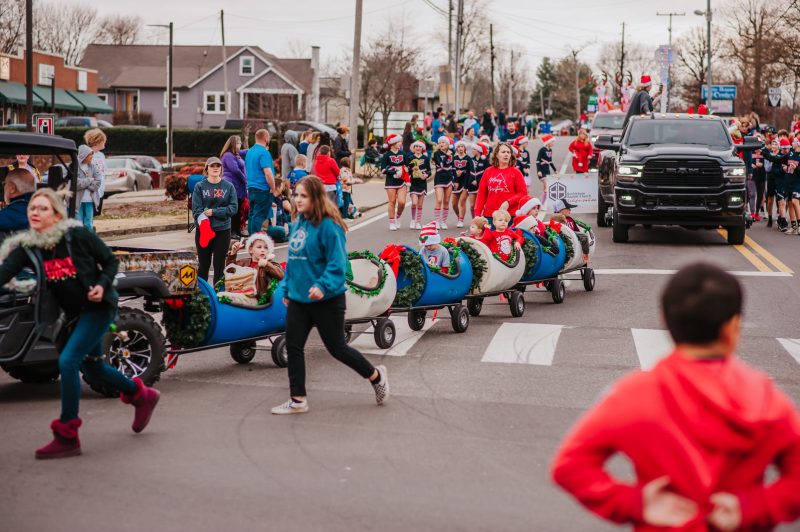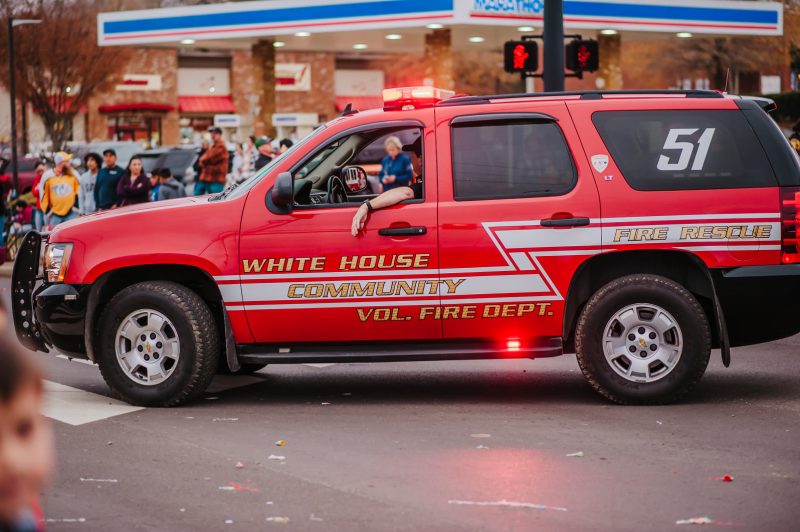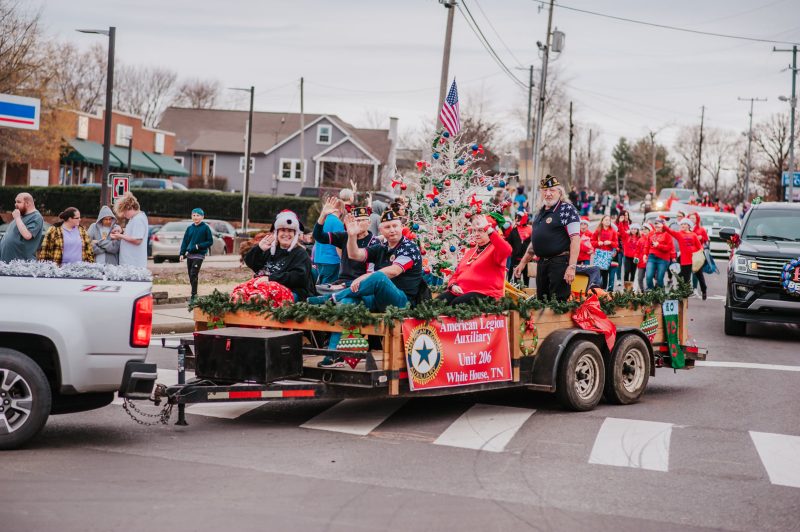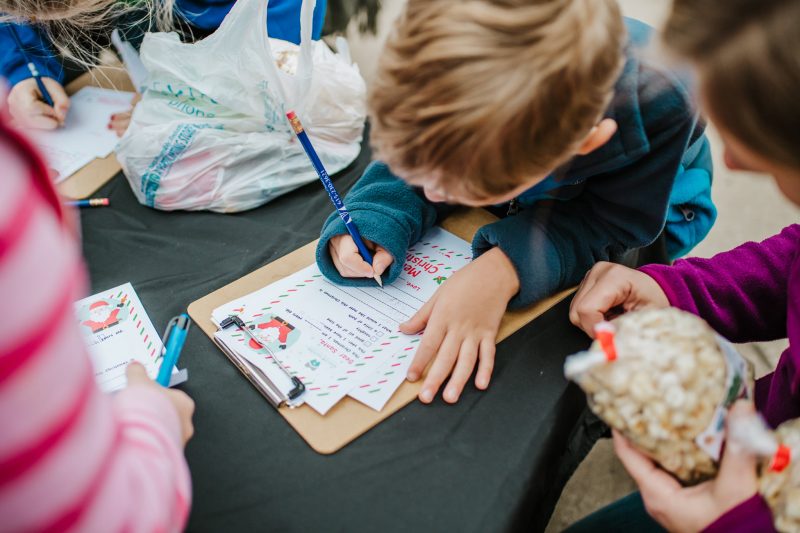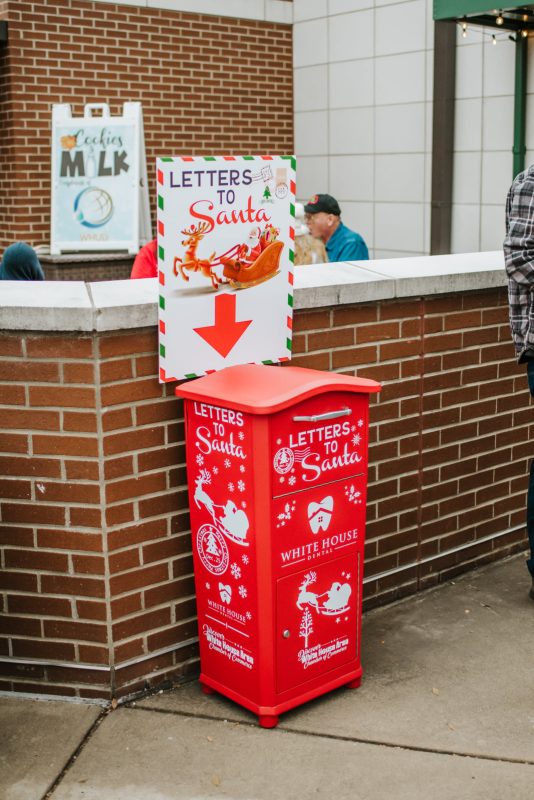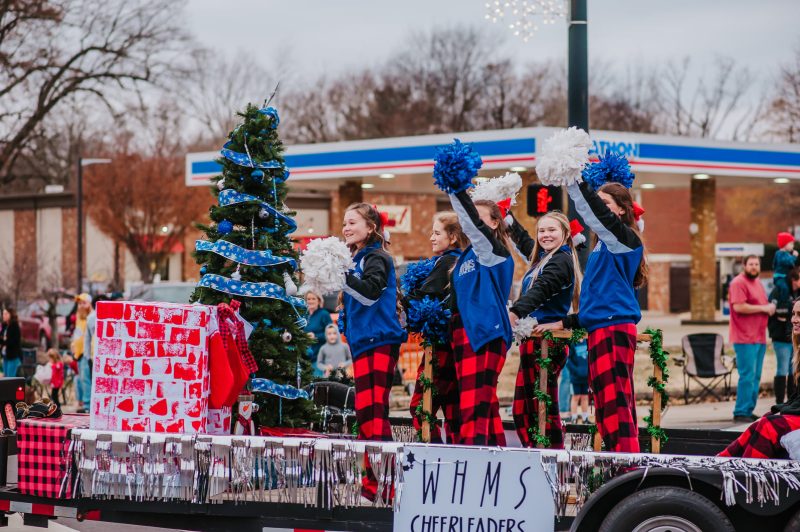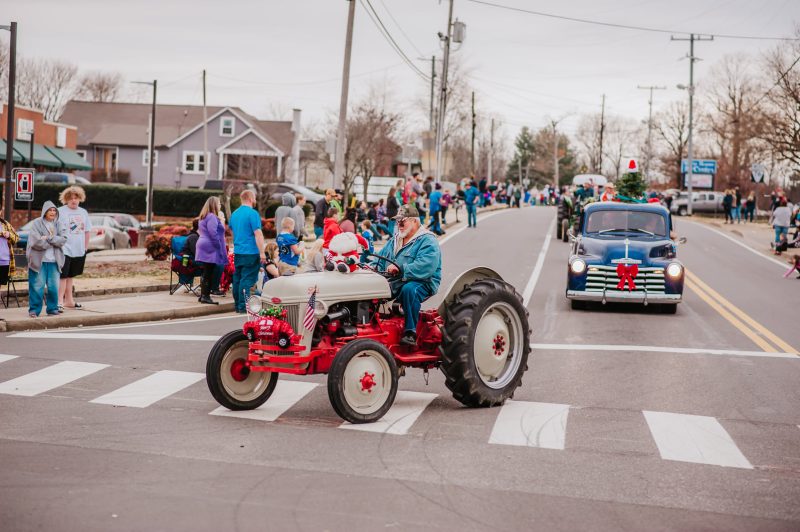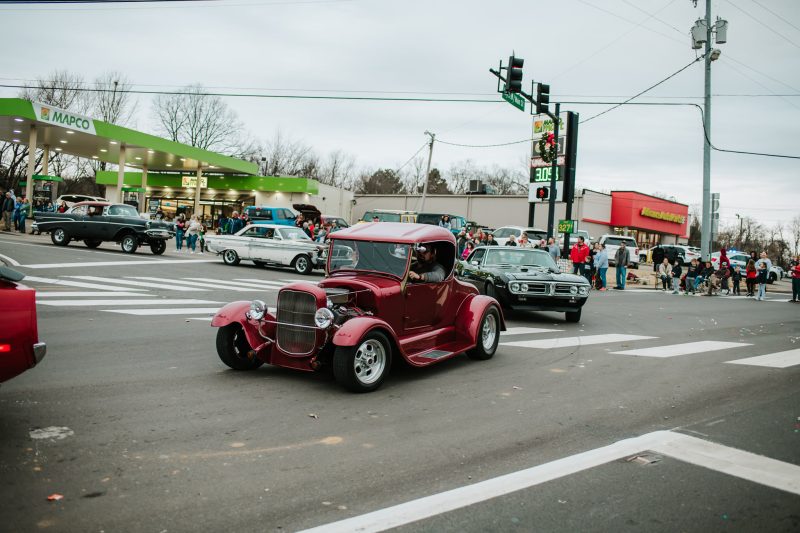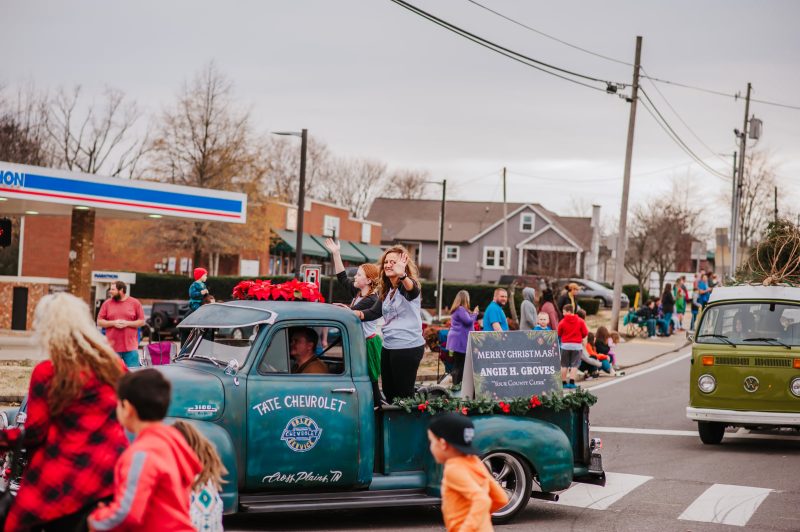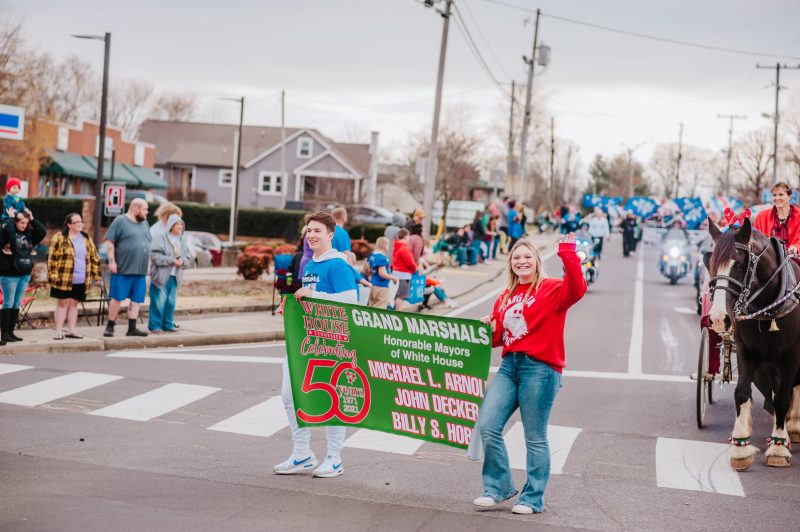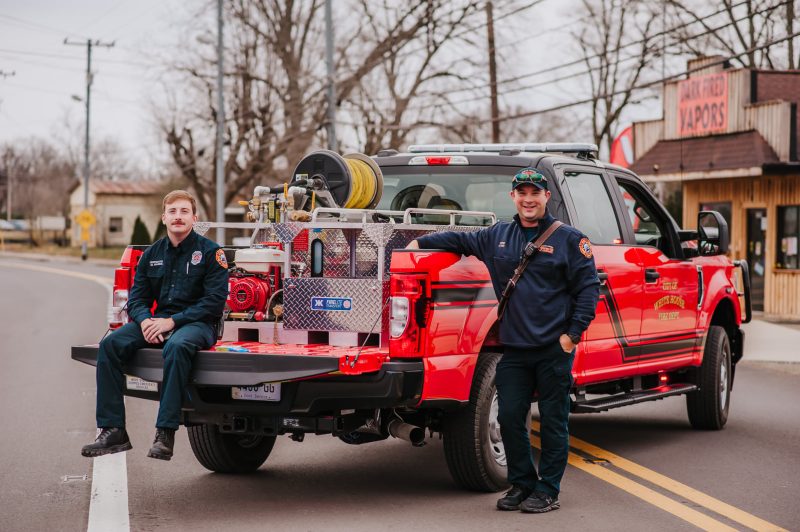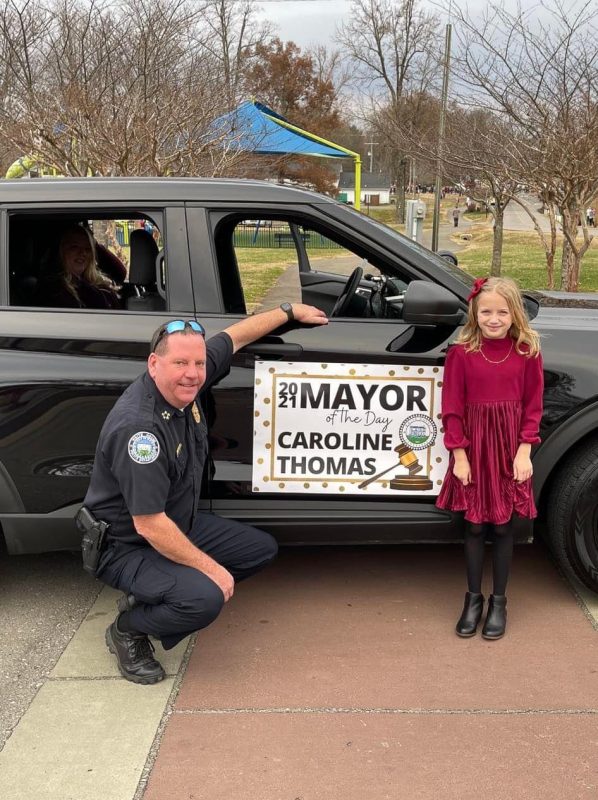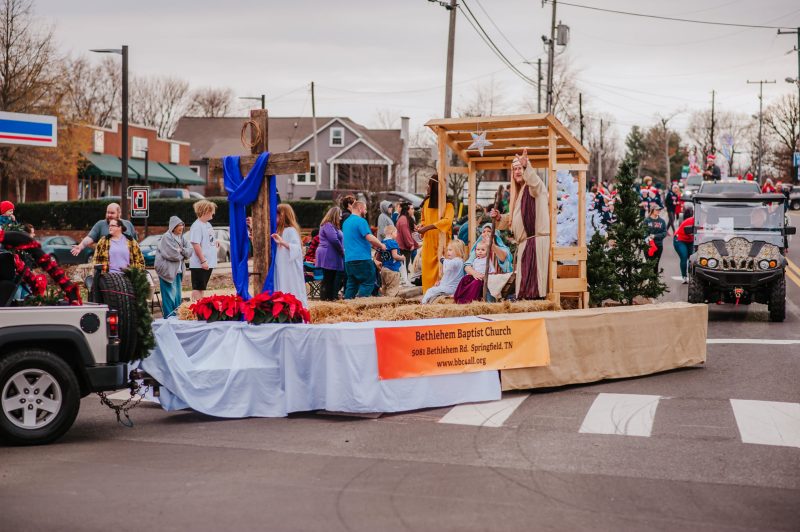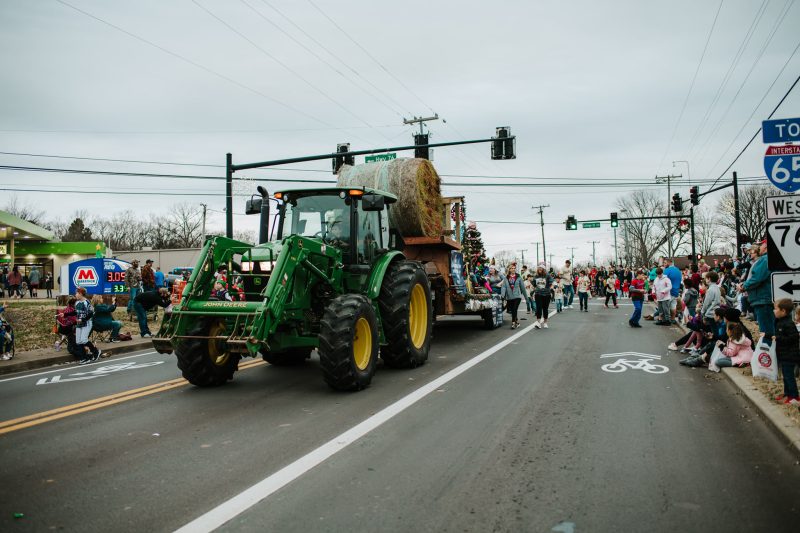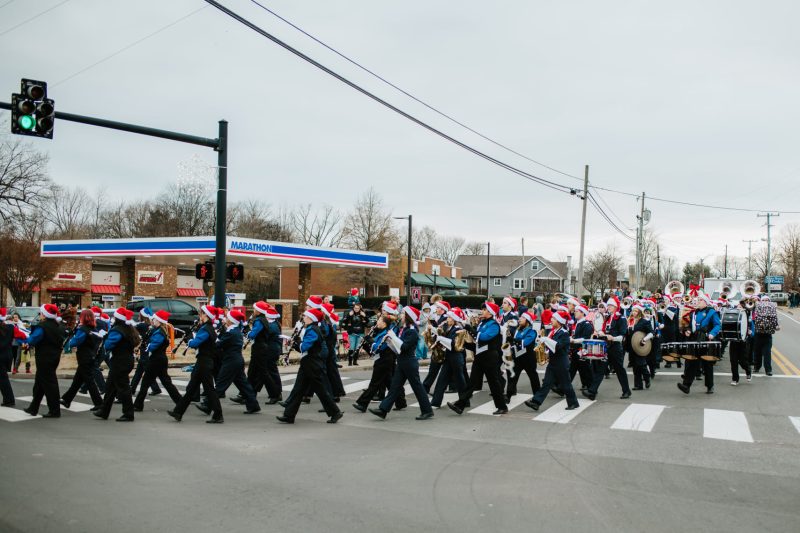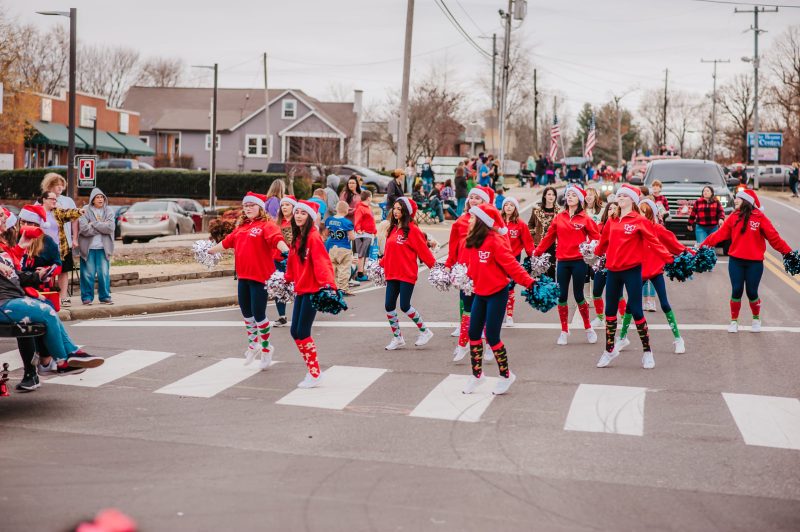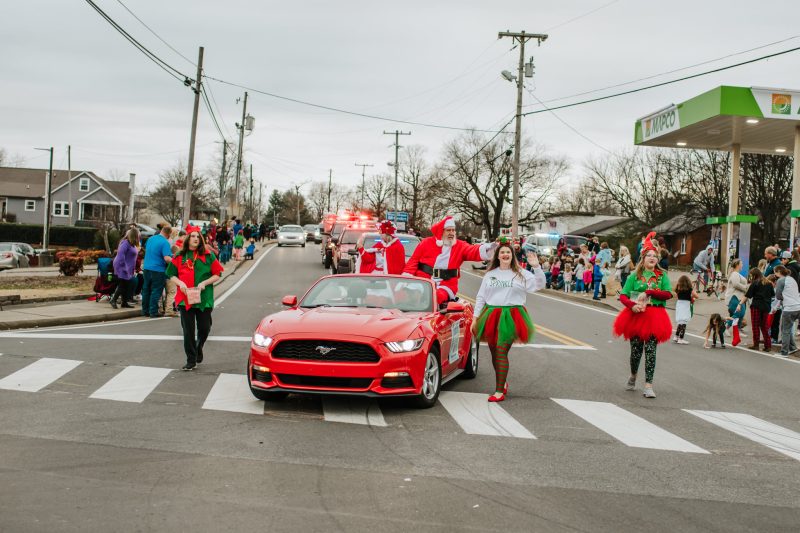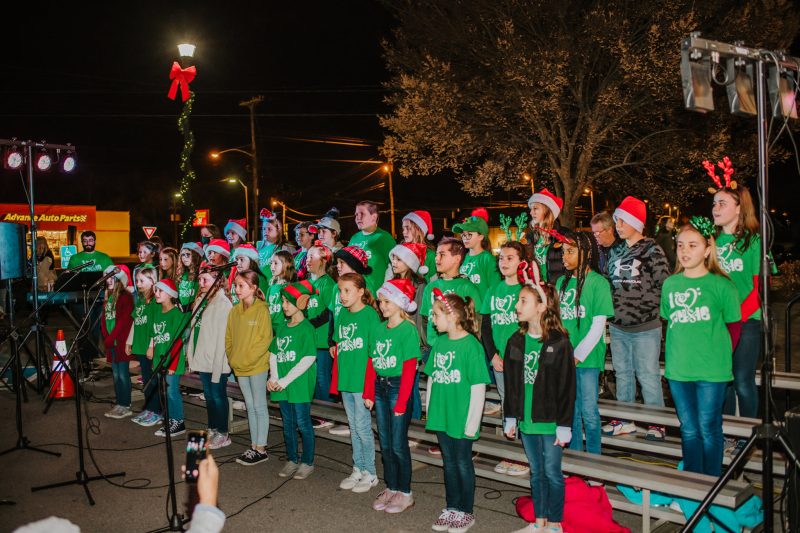 (Coopertown, TN)
Coopertown Coat Drive 
COOPERTOWN TENNESSEE –Give the gift of warmth! The Coopertown Community Development Committee is collecting winter coats, hats, and gloves from December 1-17th. Both children and adult, new or gently used, coats will be donated to the Robertson County Family Resource Center to be distributed to children and families in need this winter.
Coats, hats, and gloves can be dropped off at Coopertown City Hall. For additional information or questions, please email: CCDC@Coopertown TN.org
"Thank you for your donation and helping to give the gift of warmth this winter." Coopertown Mayor Becca Warner
Share The Warmth COOPERTOWN TENNESSEE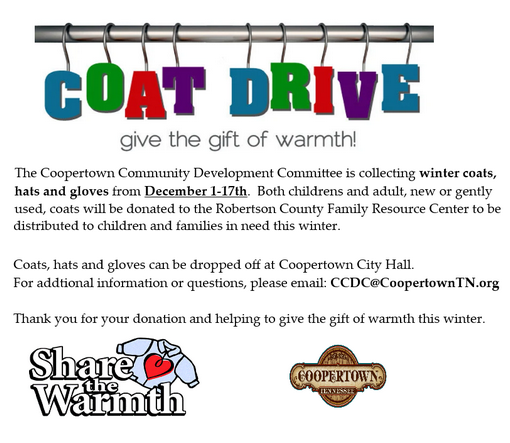 Coopertown Street Department Supervisor Johnny Diven Dies, He was Age 51.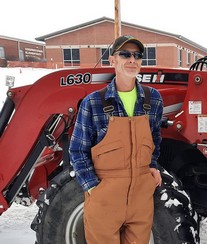 "We are all saddened by this tragic loss. When I was first elected, the first thing that struck me about Johnny was just his deep desire to always do what was right. Next came his incredible work ethic.
It didn't matter what day it was…what time it was…or really what it was…if Johnny could help…he was there.
My heart goes out to his son Hunter and the rest of his family during this very difficult time.
Johnny my friend…you left us to soon and you will be missed by so many but I will keep those you held dear in my thoughts and prayers in hopes that you rest in peace." Coopertown Mayor Becca Werner
Obituary – Johnny Diven, age 51 of Indian Mound, TN passed away December 5, 2021.
He was born June 11, 1970 the beloved son of the late Bobby Diven and Mary Cruse. Johnny served as the Street Department Supervisor for Coopertown, TN for over two years. He was a beloved member of the community and worked hard for the citizens. Whether it was working to clear the roads during rain or snow storms, helping set up for festivals, fixing potholes or picking up trash, he did what needed to be done with a smile on his face. Johnny was a loving father, grandfather, brother, uncle and loyal friend to many.
He left behind to cherish his memory, son; Hunter Diven (Caitlyn), the mother of their son; Kimberly Pipkins; step daughter; Alyssa Pipkins, grandchildren; Kynleigh Jo 3 years old, Lakelynn Cait 4 months old; brothers; Billy Woodward, Shawn Woodward, sisters; Anna Bush, Dawn Mathis and Lisa Woodward.
Visitation will be Thursday, December 9, 2021 at 4:00 pm and continue until the hour of the funeral service at 7:00 pm with Bro. Tony Chester officiating the service.
In lieu of flowers, memorials may be made to Hunter Diven, c/o Anglin Funeral Home; P.O. Box 100; Dover, TN 37058
Arrangements are entrusted to Anglin Funeral Home, Dover, TN, and online condolences may be made at anglinfuneralhome.com

(Portland, TN)
Highland Volunteer Fire Department – TN – Huge congratulations to one of our former members Corey Mount for graduating from the 10 week Alabama Fire School!!
We miss you and your family! Keep making us proud!!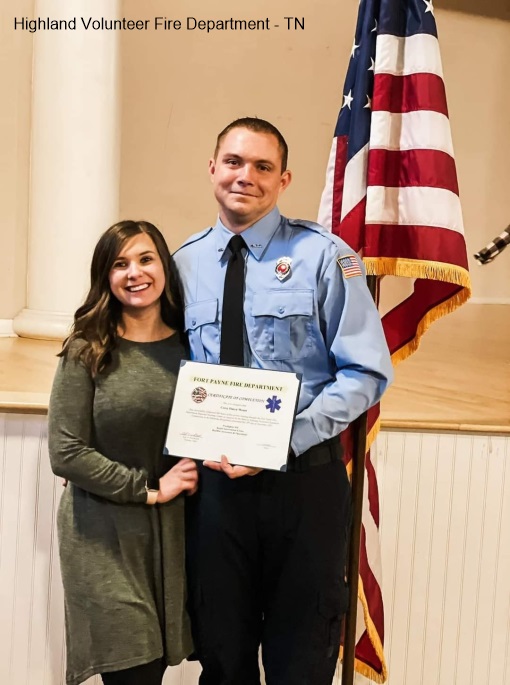 Portland TN Fire Department – Christmas came early for us at PFD.
We received our new MSA air packs that will outfit our entire department. This was largely funded by the FEMA Federal Emergency Management Agency Assistance to Firefighters Grant that saved the city taxpayers over $230,000. We will now have SCBA air packs that are compatible with our neighboring departments. #firefighter #AFGgrant #portlandtnfire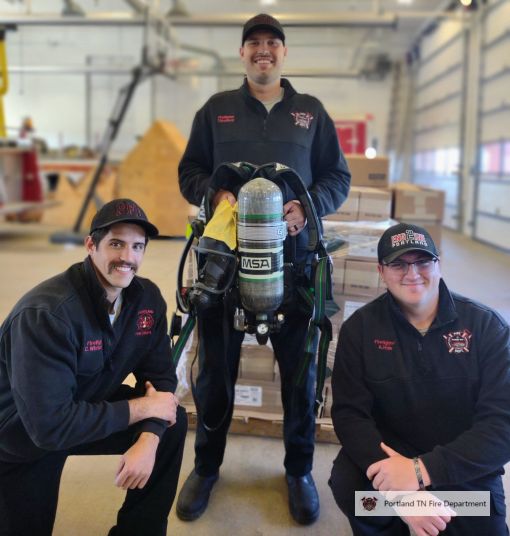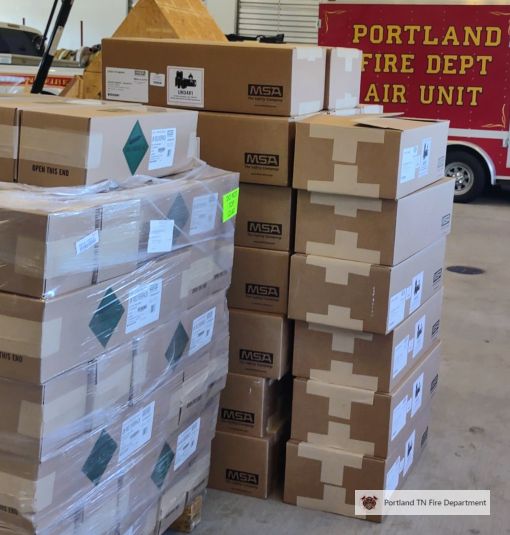 Portland TN Fire Department – Make your portable heater happy this holiday season by giving it the gift of space.
Heating is the second leading cause of home fires. Keep all things that can burn, such as paper, bedding or furniture, at least 3 feet away from heating equipment. #portlandtnfire #WinterSafety #holidayseason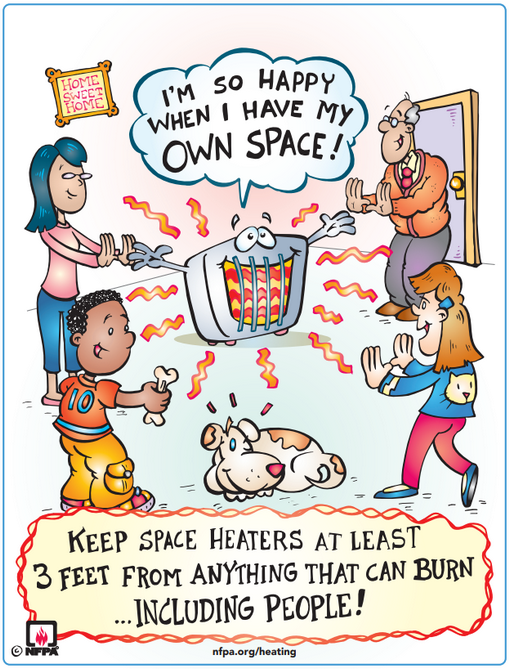 (Springfield, TN)
Cheatham Park Elementary School – Thank you Springfield Parks and Recreation for sending Rudolph to visit CPES.
Students and Staff enjoyed meeting him!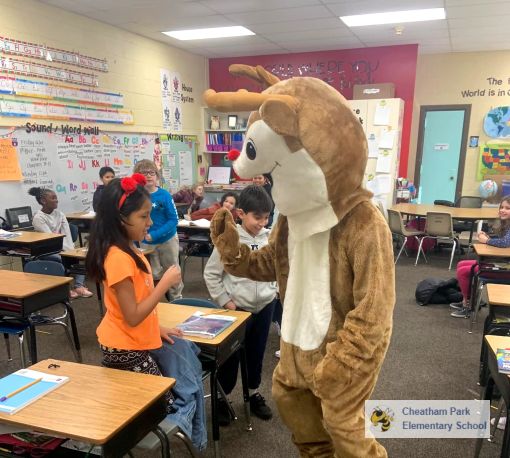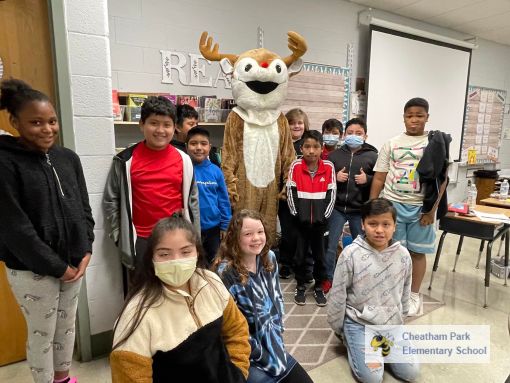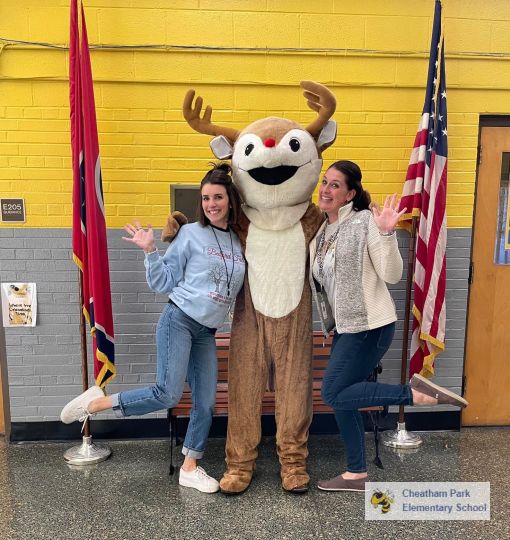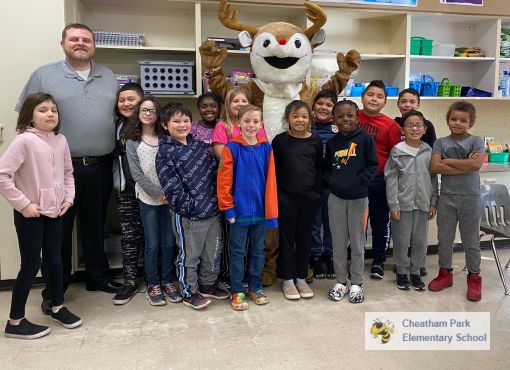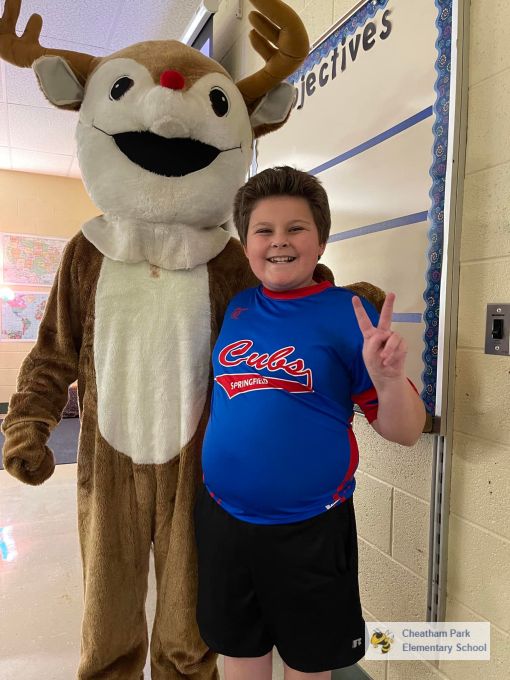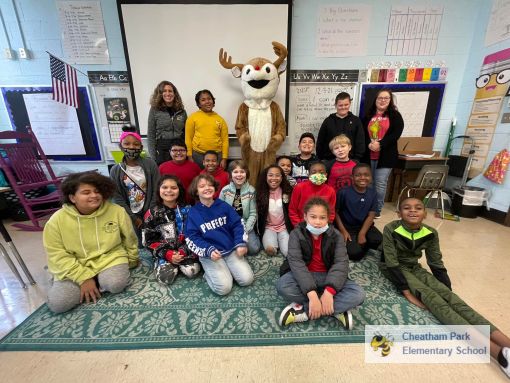 (Neighboring Adairville, KY)
Adairville Kentucky Volunteer Fire Department – Merry Christmas from the Adairville Fire Department to your homes from our House.
May it be a blessed and safe time.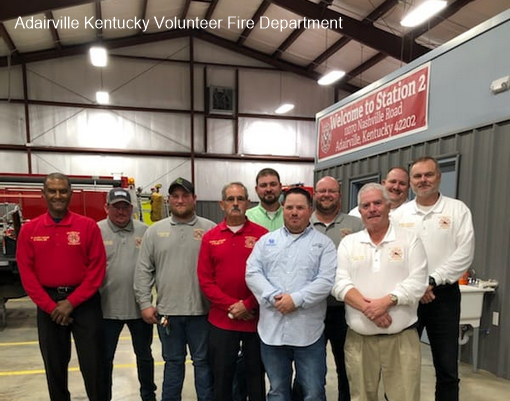 Local Christmas Light Shows Brighten Robertson Co. for the 2021 Holiday Season
December 19th: A Charlie Brown Christmas Airs on TV!
A Charlie Brown Christmas will air on PBS and PBS Kids on Sun., Dec. 19, 2021 at 7:30 pm ET/6:30 CT (check local listings). The broadcast will be commercial-free.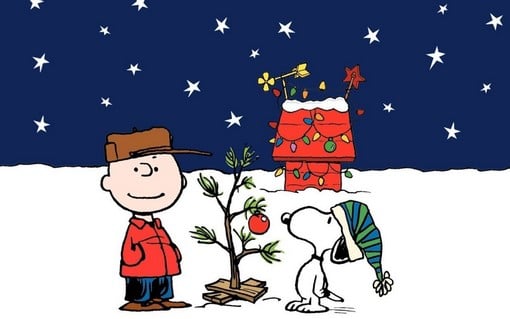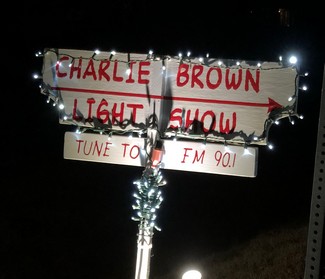 …Then pile the kids in the car and see the local Charlie Brown Christmas Animated light Show and other area light shows across Robertson County!
• (Springfield, TN) "A Charlie Brown Christmas Light Show" Complete with story! Tune your radio to 90.1 for the show. (MAP)
A themed synchronized light show on 4700 block of Palestine Rd in Springfield. Tune your radio to 90.1 for the show.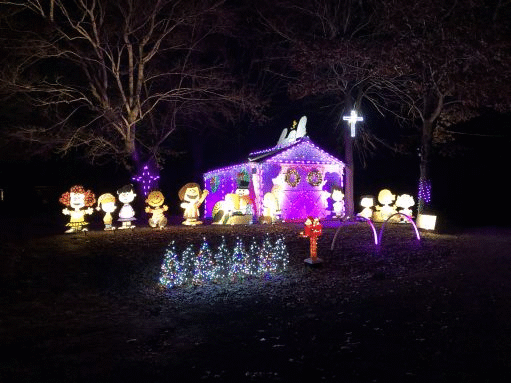 • (Springfield, TN) "Winter Wonderland" by Springfield Parks & Recreation December 10 thru 23 (MAP)
Winter Wonderland Lighted Trail!
Drive-Thru at J. Travis Price Park In Springfield
FREE ADMISSION
Enjoy thousands of Christmas lights and more than a dozen holiday scenes this holiday season.
Dates: Friday, December 10- Thursday, December 23, 2021
Time: 5:30 PM – 9:00 PM
Location: J. Travis Price Park, 4155 Wilks Road
Fee: Free admission!
"Come out and celebrate our 20th anniversary of Winter Wonderland. J. Travis Price Park is transformed into a Magical Christmas experience for all ages. Enjoy the lights and enchanting scenes presented by City of Springfield Departments. Be sure to tune in to 106.1 FM to enjoy your favorite Christmas songs while driving through the park," says Parks and Recreation Director Terry Martin.
Winter Wonderland, presented by the Springfield Parks & Recreation Department, is sure to create lasting memories as hundreds experience the captivating display of thousands of lights and more than a dozen holiday scenes.
Don't forget to wave at Santa and Mrs. Claus, available on Friday and Saturday nights only. Admission is free.
In preparation for Winter Wonderland, J. Travis Price Park is closed to the public.
———> (FREE EVENT) <———
Springfield's Winter Wonderland is one of the largest show of lights, fantasy scenes and festive decorations north of Nashville. So pile the kids in the car and come see the show!
Location: Travis Price Park: 4155 Wilks Rd, Springfield, TN
Gates open at 5:30pm and close at 9:00 pm.

• (Springfield, TN) "Christmas Lights Spectacular" The Whole House and yard decked with lights and festive scenes: On the corner of 4th & Willow In Springfield MAP Behind Springfield Baptist Church.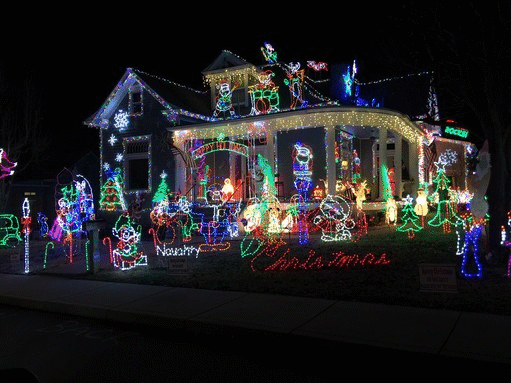 • (Greenbrier, TN) 2019 Lights On Logan light Show (MAP)
Over 35,343 lights synchronized to 388 channels of computer-controlled animation. The show will be running til December 31 from 5 p.m. until 10 p.m. Address: 2760 Logan Road Greenbrier, TN.  The light show runs every 25 minutes from 5:00 p.m. until 10:00 p.m. (11 p.m. on Fridays and Saturdays) Tune your car stereo to 103.9 FM when you arrive to hear the show.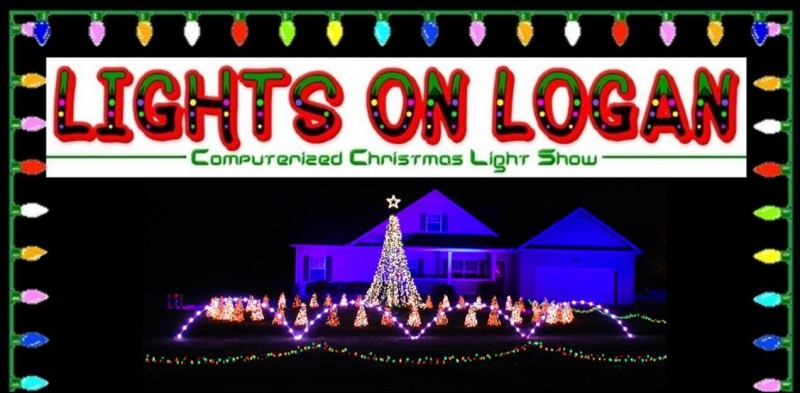 • (Greenbrier, TN) A "Christmas Village" (MAP)
Light Display: Intersection of Candy & Old Greenbrier Pike behind Greenbrier Church of Christ on Hwy 41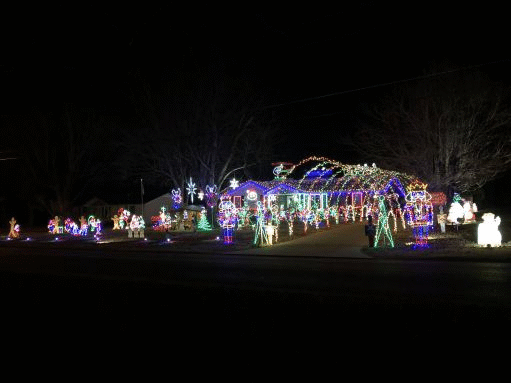 Greenbrier – Christmas on Lights Chapel.
2953 Lights Chapel Rd. The show runs 5:30PM to 11PM. Just tune your radio to the designated station via the sign when you arrive. Turn off of Hwy 41 in Greenbrier to Lights Chapel by the Calvary Baptist church.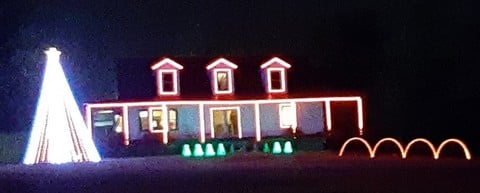 • (White House, TN) Christmas Light Show
3626 Pleasant Grove Rd, White House, TN 37188
Photos courtesy of Kevin and Lisa Ragland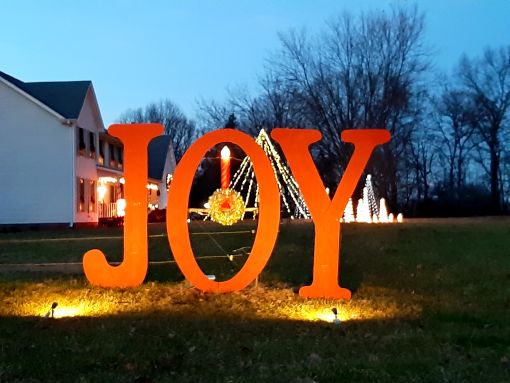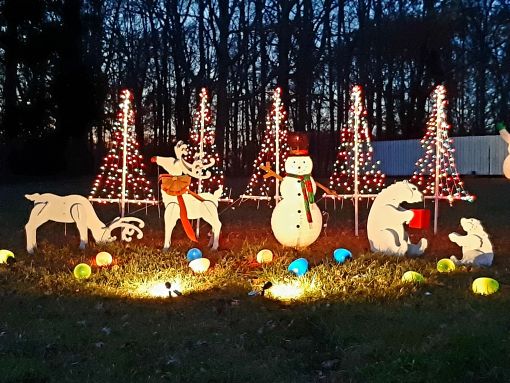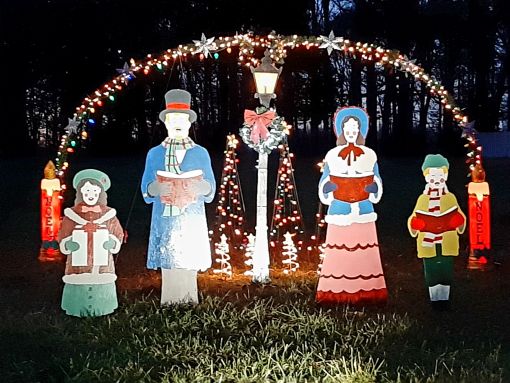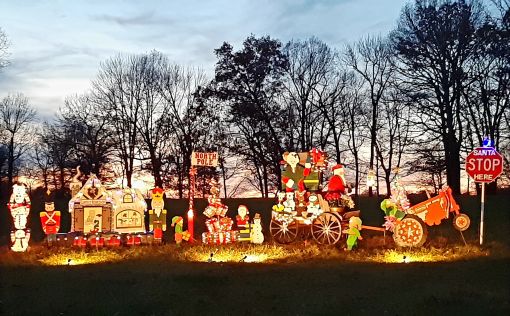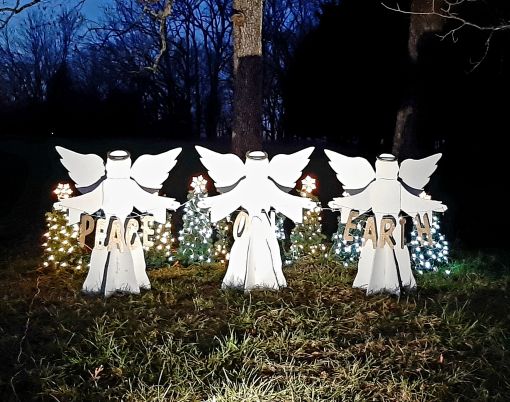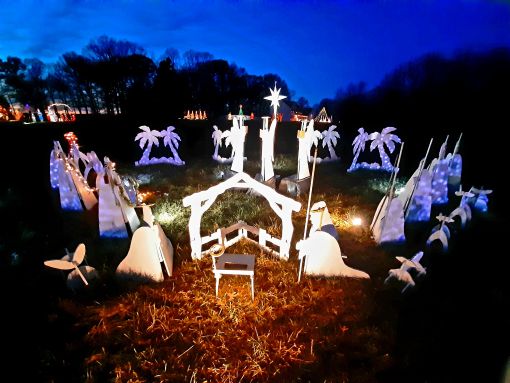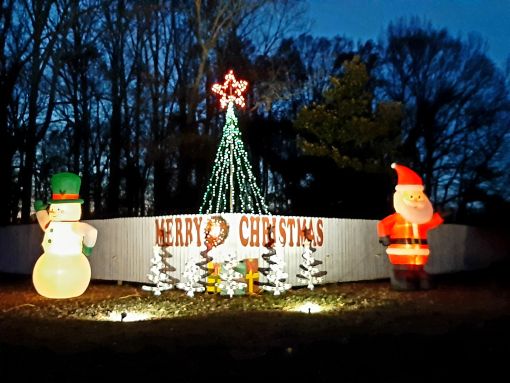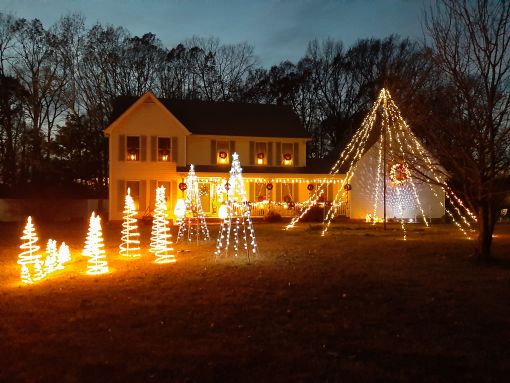 • (Adams, TN) Christmas Light Show (MAP)
The Whitlow property at 220 S. Commerce St, Adams is decorated and ready for viewing. We have approximatey 20,000 lights and over 300 yard decorations. The house is decorated in front and back, the front is on Commerce St and the back is on Church St.

(Cross Plains, TN) Dancing Light Show To Music – Brownstone neighborhood (MAP)
"We are back at it with the Christmas light show in Cross Plains and John Fleming has done it again, but even bigger and better ! 225 channels of lights dancing to the music from your vehicle( just pull up and tune in) The show will run from Nov. 26th to Dec. 27th from 5:10pm to 9pm Monday-Thursday, 5:10pm to 10pm Friday-Sunday.
John Fleming
The address is 8208 brownstone ext Cross Plains 37049 MAP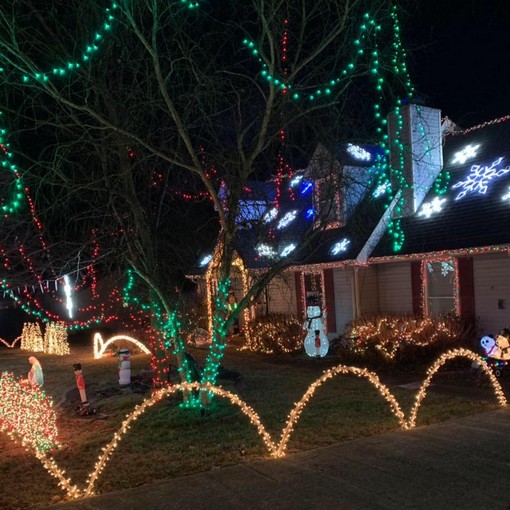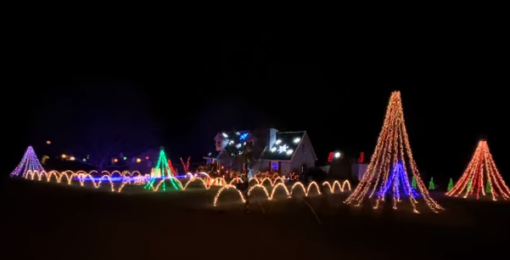 Synchronized Christmas Light show, tune to 98.1
1016 Interstate Park Circle, Cedar Hill
On nightly for 4 hours after dark.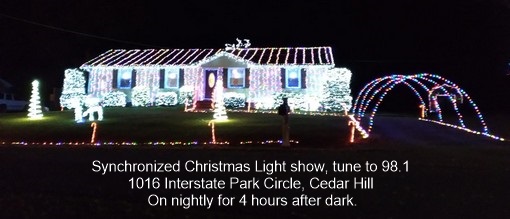 SHARE A LIGHT SHOW
If you are proud of your Christmas Lights and decorations or know of any other great light displays in the area, or upcoming Christmas events, let us know. Email a photo and location to [email protected] or events to [email protected]

The Greenridge Civitan Operation Elf (Toys for Tots)
Applications are available at Greenbrier Cash express and the Dollar General. Toy donations can be dropped off at Farmers Bank in Ridgetop or Brandon Frank's business at 2550 Highway 41 S, Greenbrier, TN 37073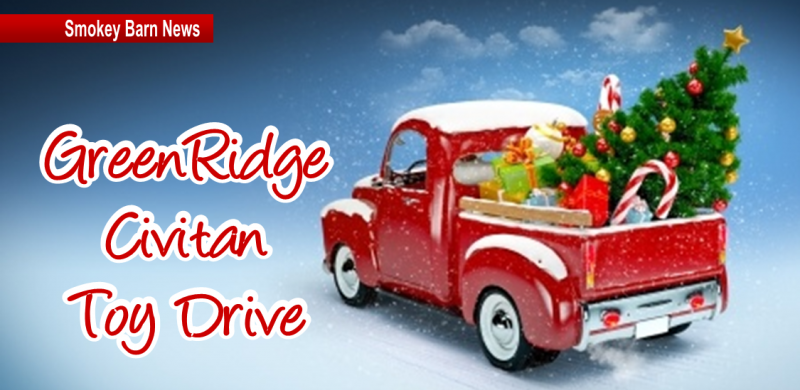 Dec. 14th A Free Christmas Concert, Presented By The RC Community Band (Springfield, TN)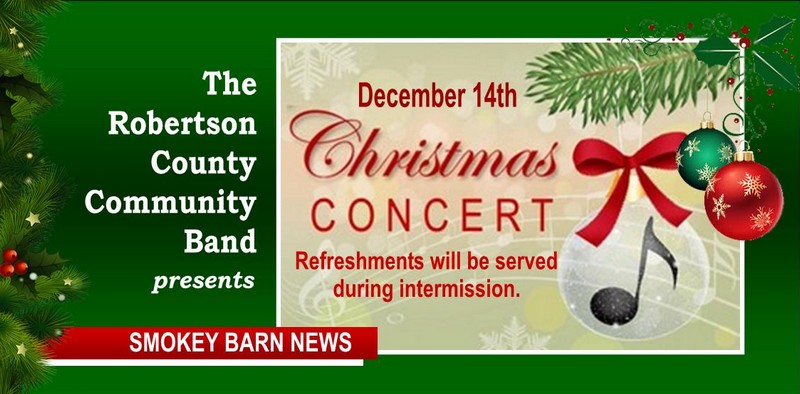 The Robertson County Community Band will present a Christmas Concert on Tuesday, December 14th at the Springfield Senior Center, located at 601 S. Locust Street in Springfield. The concert will begin at 7:00 pm and is free.
Refreshments will be served during intermission.
The Community Band will perform many well-known favorites including "Sleigh Ride", "All I Want for Christmas Is You", "Joy to the World", "Have Yourself A Merry Little Christmas" and many more sounds of the season!
The Robertson County Community Band, in its sixteenth season, is always looking for new members. For more information about the concert, joining the band, or sponsorship, please call Janet Ozimek at (615) 384-2015. Ozimek can also be contacted at [email protected]
We invite everyone to come and enjoy this Christmas Concert with us!

DEC 16 AT 3:30 PM – DEC 17 AT 4:30 PM – Braxton's 2021 Christmas Blessings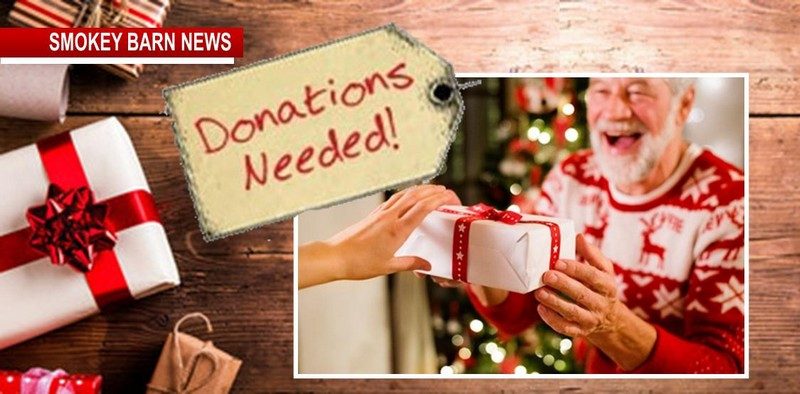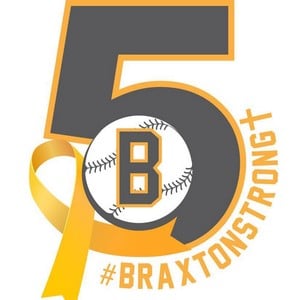 It's that time of year again!! Let's bring some Christmas cheer to local elderly in assisted living.
🛍 We will be filling 65 large gift bags (19 men & 46 women) full of holiday cheer to pass out!
We will be visiting and passing out gifts on Thursday to MorningSide and Friday to Springfield Heights. If you have children that would like to join in on spreading cheer please let me know. The senior love to have children visit them! Mask will be required inside both buildings and I ask please do not come if you or anyone around you have any illness symptoms. We want to keep our elderly healthy!!
If you would like to donate items or funds to help purchase these items, please contact BraxtonStrong Foundation on how to do so. PayPal, Venmo, cash or check accepted. Items may be dropped off (new and unused) with Nicole Turnbow. Also willing to meet. Thank you all for helping to show some love to our local seniors!!
LIST: Donations/Christmas Blessings For Seniors
Blankets
Non-slip/grip or fuzzy socks
House slippers
Lotion
Large print word searches/crossword puzzles
Bibles/daily devotions
Brushes
Combs
Toothbrush/toothpaste
Sugar free candy
Hand soap
Snacks
Playing cards (large print)
Lip balm
Stationary
Pens/pencils
Adult coloring books
Coloring pencils
Air fresheners
Home decor
Gloves/scarves
The BraxtonStrong Foundation is a nonprofit organization to help raise awareness for childhood cancer, to give back, and to spread love in honor & memory of Braxton.
Phone: (615) 351-1341
Email: [email protected]

December 16th – PÓTLOCK at the Robertson County Senior Center in Springfield
(3rd Thursday of each month) Lunch December 16th 11:30am
12:00pm–12:15pm… at 601 Locust Street in Springfield, TN
THROWBACK THURSDAY – Reminisce about our city & county's
past with local resident & history buff, Mr. Bill Jones!
Please bring a dish & friend to share!
ROBERTSON COUNTY SENIOR CENTER
601 LOCUST STREET, SPRINGFIELD TN 37172
615-384-6367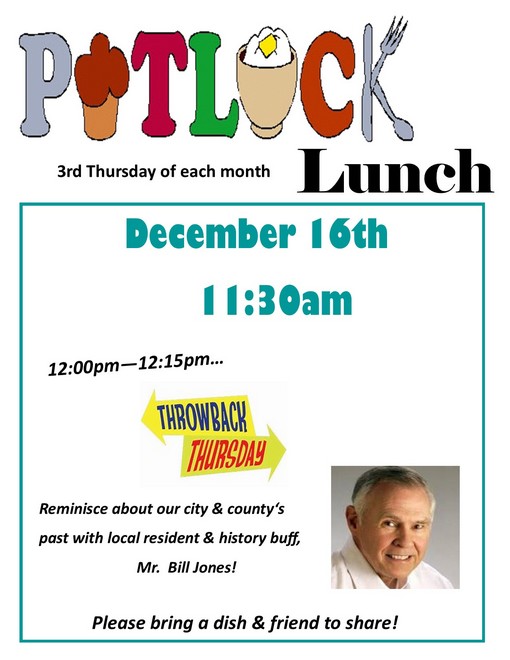 December 16th: The Byrum Porter Senior Center in Orlinda – Santa Hoe Down will be on Thursday, December 16th at 7 p.m.
Music by Good Time Charlie Band and the cover for this is $6. The Byrum Porter Senior Center at 9123 Hwy 49 East in Orlinda, Tennessee. (615) 654-3161. Email: [email protected]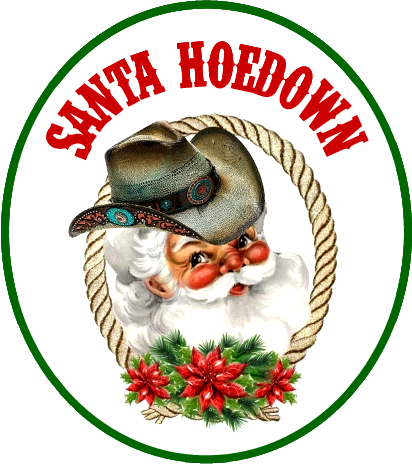 December 17th: Movie Night at West End Free Will Baptist Church in Springfield
West End Free Will Baptist Church at 1599 5th Ave West, Springfield has a movie night (A Wonderful Christmas) planned for December 17 at 6:00 pm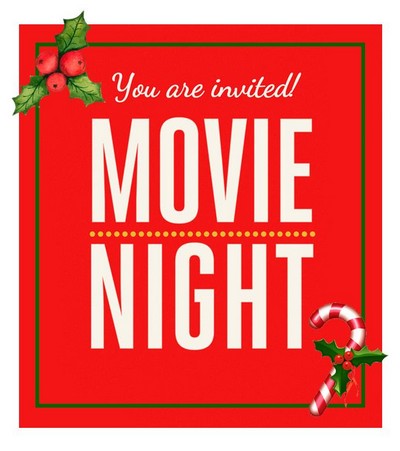 December 19th: A Charlie Brown Christmas Airs on TV!
A Charlie Brown Christmas will air on PBS and PBS Kids on Sun., Dec. 19, 2021 at 7:30 pm ET/6:30 CT (check local listings). The broadcast will be commercial-free.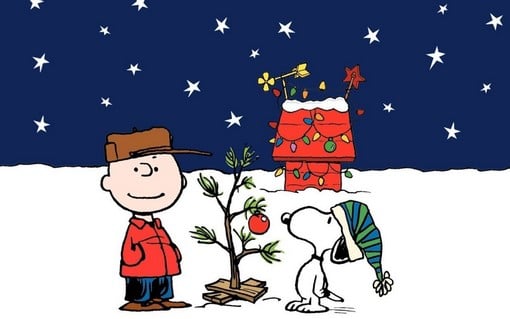 Reload this page often to see new events added…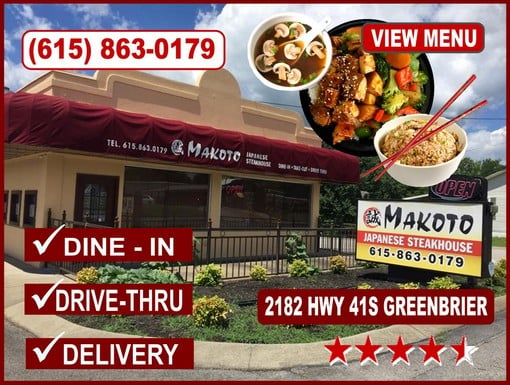 Reload this page often to see new events added…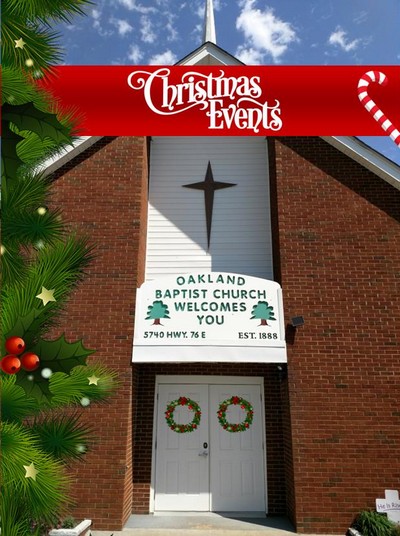 Sunday, December 19th: Springfield, TN – Oakland Baptist Church
Sunday, December 19 11 a.m. Oakland Baptist Church Choir presents "Come Let Us Adore"
and….
At  6 p.m. Candlelight and Communion Service 6 p.m. Public Invited!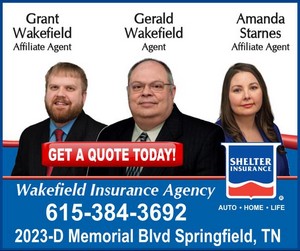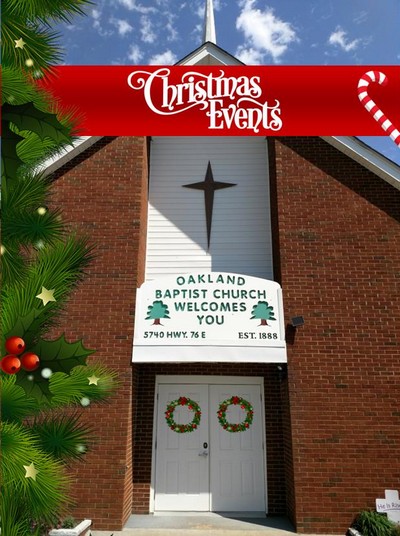 December 22nd: (Wednesday) Christmas Concert at Oakland Baptist Church in Springfield
Dec. 22nd – Oakland Baptist Chruch At 6 p.m. – featuring the Thorntons and Anthony and Traci West
Refreshments to Follow.
No Admission

December 24: You're invited to FREE a Eve Christmas tres PAJAMA BREAKFAST at the Robertson County Senior Center
Fri., December 24th (FREE) 8:30am – Come in your favorite Christmas jammies! (If you want!)
Sign Up DEADLINE: Tues., Dec. 21st
ROBERTSON COUNTY SENIOR CENTER
601 LOCUST STREET, SPRINGFIELD TN 37172
615-384-6367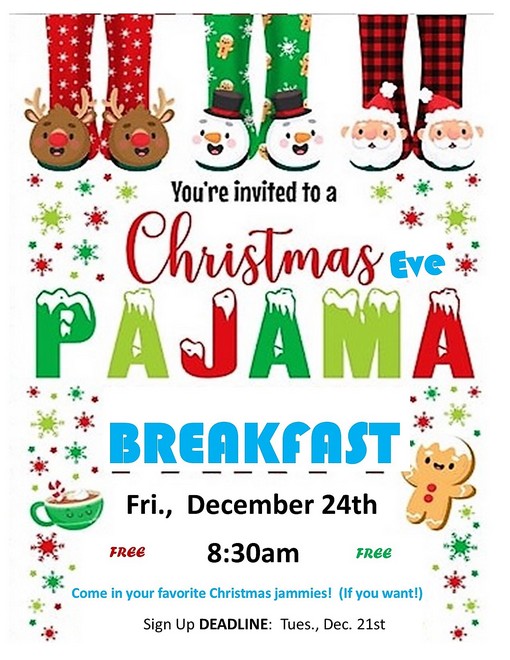 December 29: Millersville Winter Break Palooza!! from 10:00am-1:00pm at the Millersville Community Center
Location: 1181 Louisville Hwy Millersville, TN 37072
Breakfast with Frosty the Snowman,  Storytime, crafts, music with special guests, pizza party
Call Lisa at 615-420-6417 if you plan to attend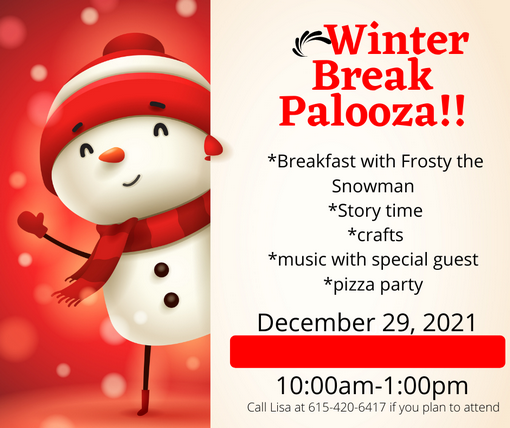 December 31st: The Byrum Porter Senior Center in Orlinda – New Years' Eve Dance (December 31st at 8 p.m.) will be just $15 per person.
We always have a great time and finger foods are provided and dance the night away to the Good Time Charlie Band.
The Byrum Porter Senior Center at 9123 Hwy 49 East in Orlinda, Tennessee. (615) 654-3161. Email: [email protected]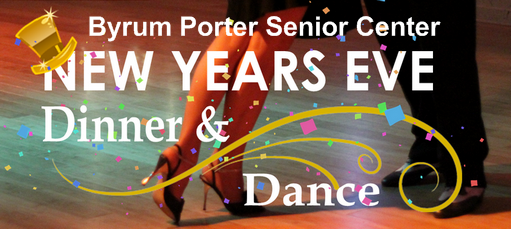 Mobile: To See The Latest Stories or to share this article, scroll below