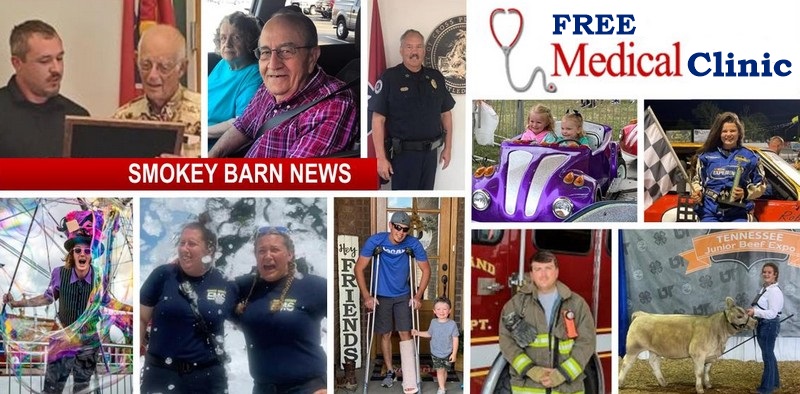 Smokey's Community Column, Stories Across Robertson County (7/11/2021)
ROBERTSON COUNTY TENNESSEE: (Smokey Barn News) – Welcome to Smokey's Community news column. It's a look back at this week's top community news in and around Robertson County.
Smokey's People & Community News column highlights local stories of people, schools, community events, and charities that continue to make Robertson County great!
BECOME A SPONSOR TODAY!! [email protected]
Got a story? Email your story ideas to our 24/7 news desk; [email protected]
City of Cross Plains TN
Happy Birthday to Cross Plains Chief of Police Stanley Hilgadiack!
Thank you for your service and leadership.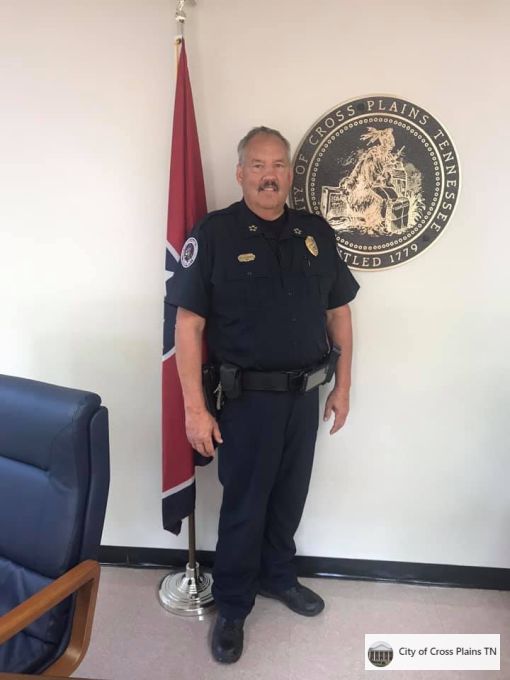 City of Cross Plains TN
City Councilman Spotlight – Mr Jimmy Stark is our longest serving City Councilman having served our City in this role for over 40 years.
Jimmy and his wife Bobbie have 2 daughters one of whom serves as our City Judge Melanie Stark. Their other daughter Sherrie serves as our school nurse.
Thank you Jimmy for your service!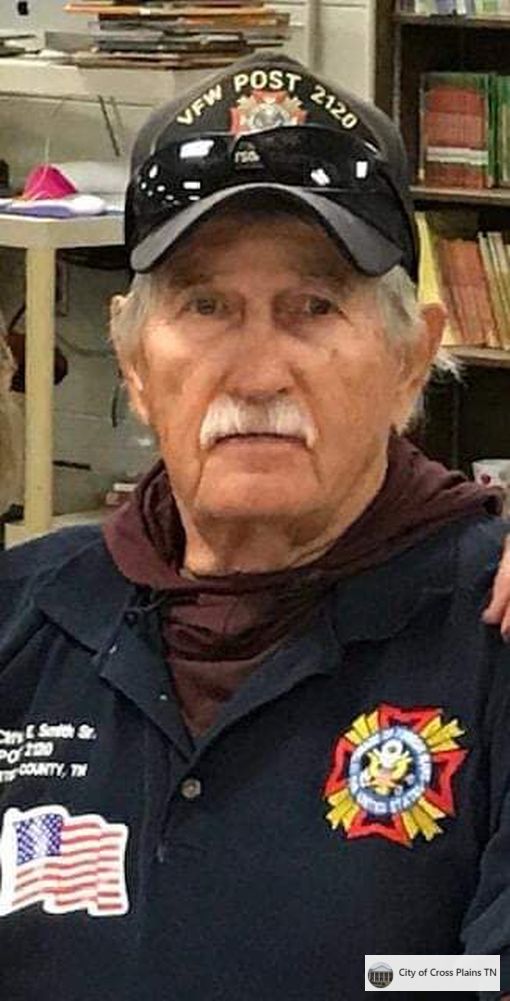 City of Cross Plains TN Work has begun on the new basketball court at Kilgore Park.
Thanks Chad Rogers Trucking And Excavation.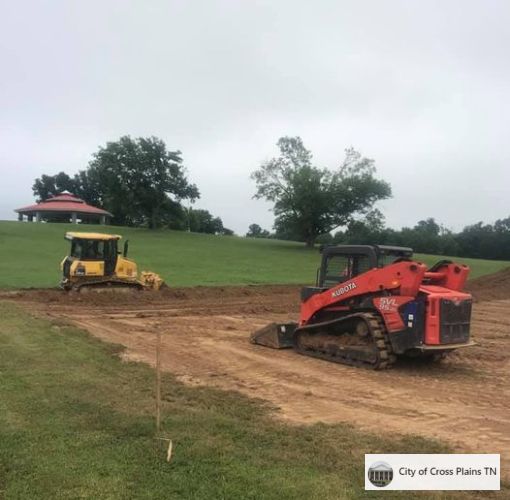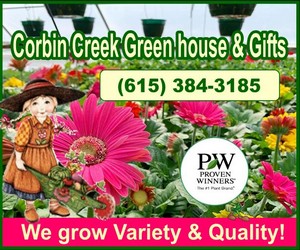 UT Extension-Robertson County/Tennessee Cattlemen's Association – Tennessee Junior Beef Expo – Congratulations!
Congratulations to the following market steer exhibitors for their success at the 2021 Tennessee Junior Beef Expo held last week at the Wilson County Fairgrounds in Lebanon, Tennessee—
Witt Combs at TN 4-H Beef Expo with his Grand Champion Bred and Own Limousin Heifer. This heifer was also overall Reserve Champion Limousin.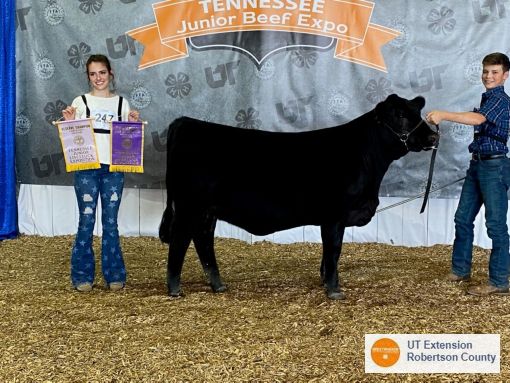 Winnie Combs with her Reserve Grand Champion Bred and Own Limousin Heifer. Both Winnie and Witt were also part of the Robertson County Pen of Five Group that placed 2nd overall in the state.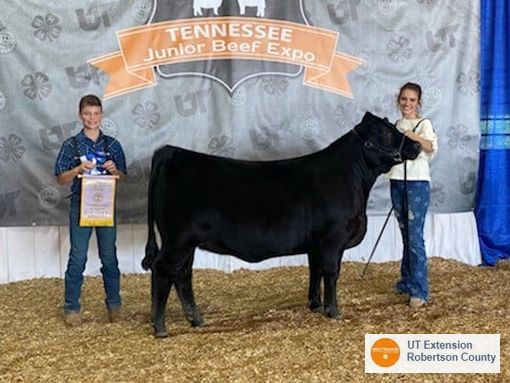 Congratulations Collin Cook!
Reserve Grand Champion Steer at the 2021 Tennessee Junior Beef Expo.
Collin Cook won Grand Champion honors at Central Region 4-H Beef Expo with both his 1264 pound steer and his Shorthorn Heifer. He also took home Reserve Champion honors at with his steer and heifer at State Expo.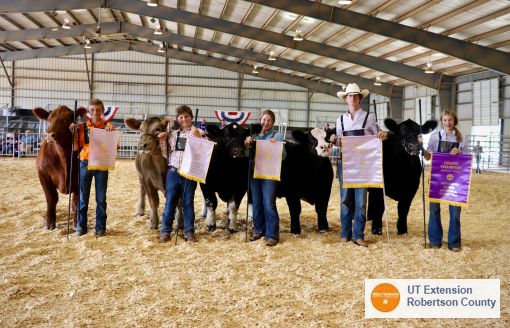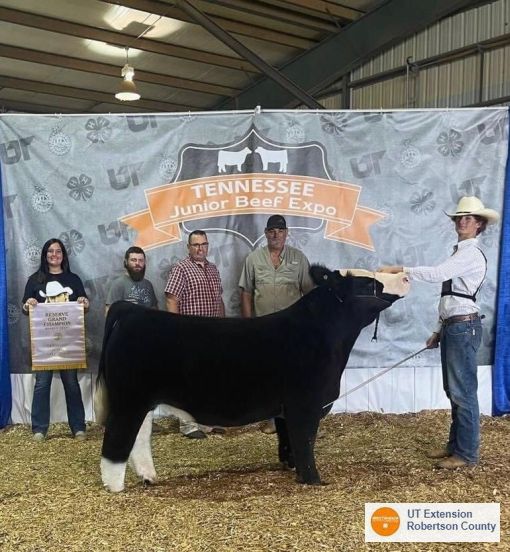 Abby Newberry is in the ring with her commercial heifer at the State 4-H Beef Expo. She is also pictured with her commercial heifer after placing 1st in her class at the the Central Region 4-H show held two days earlier.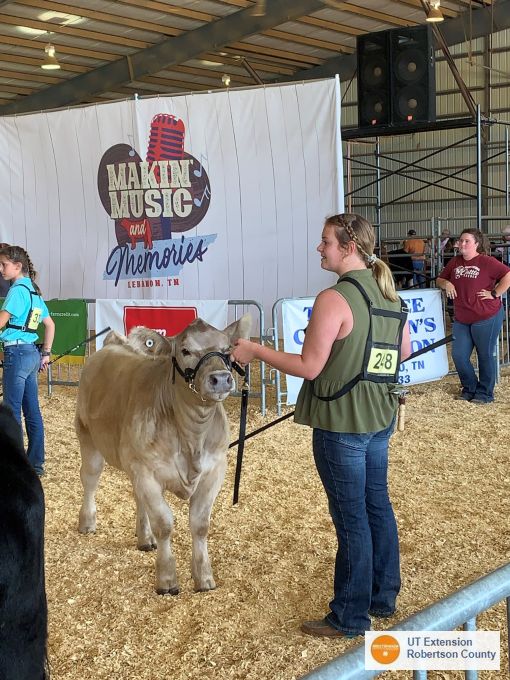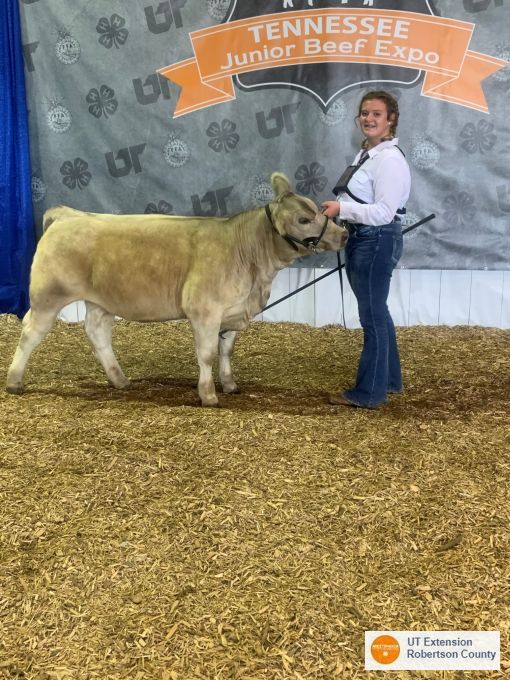 Ethan Bartee had some great results at the Central Region and State Beef Expo. He placed 1st with his % Simmental at State and Region. The younger heifer which was in the Purebred Simmental division, placed first at region and received Grand Champion awards.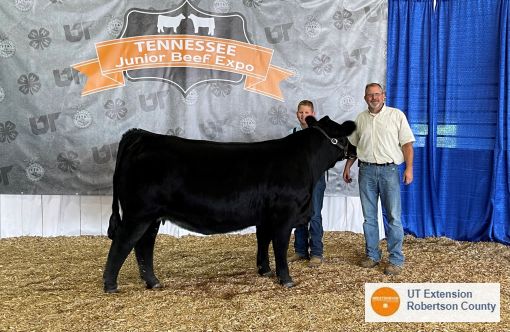 Check out these 5 outstanding Robertson County 4-H Beef Exhibitors.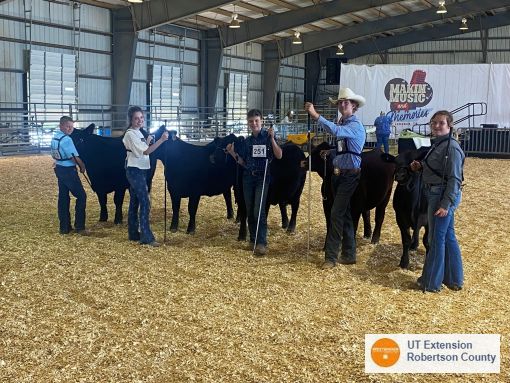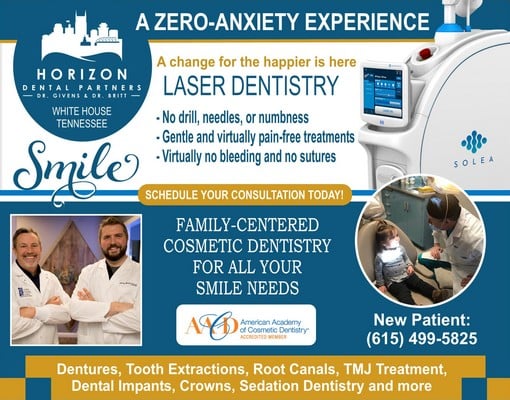 (Greenbrier, TN)
The City of Greenbrier will be hosting the Dixie Youth 10U AAA State Tournament July 15-19, 2021.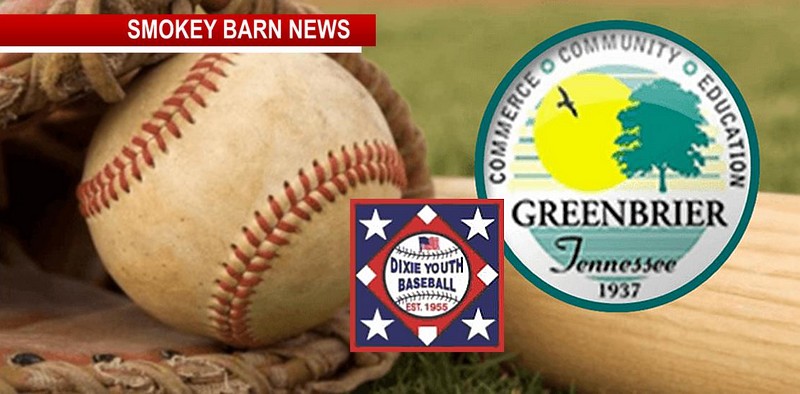 The city of Greenbrier anticipates over 1,000 visitors in Greenbrier and surrounding areas during this time frame.
Expect possible traffic delays while traveling through Greenbrier during these dates.
Parks and Recreation – Pleasant View, TN
The Pleasant View 5/6 Year-old All Stars presented their trophy for winning third place in the state to Mayor Bill Anderson at the Board of Mayor and Aldermen meeting.
The Mayor thanked the team for representing Pleasant View so well at state!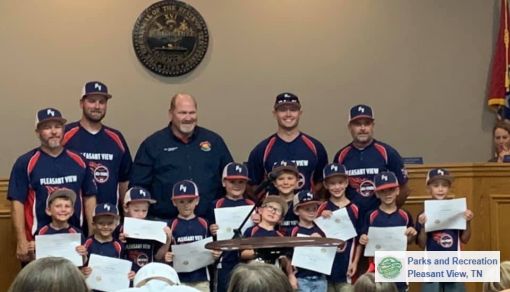 Portland TN Fire Department
Our crew had fun at the Highland Volunteer Fire Department – TN event today in Mitchellville doing the foam for the kids.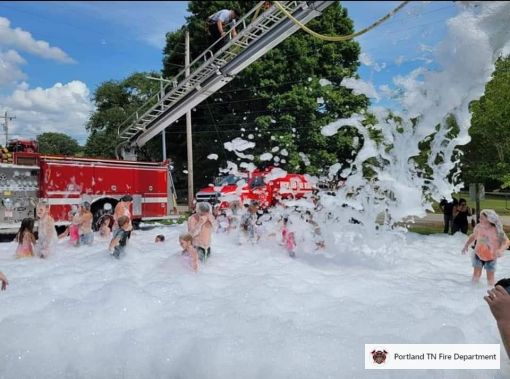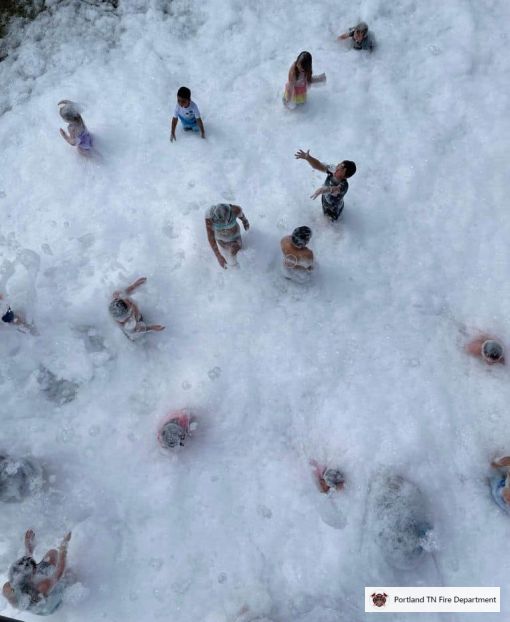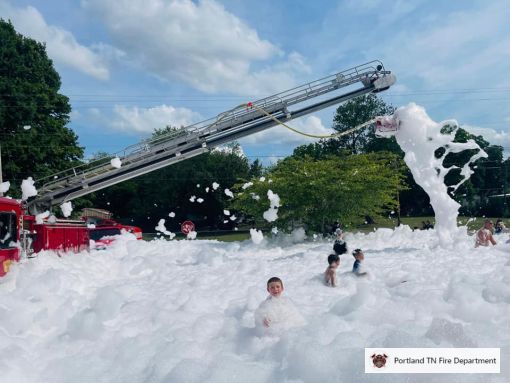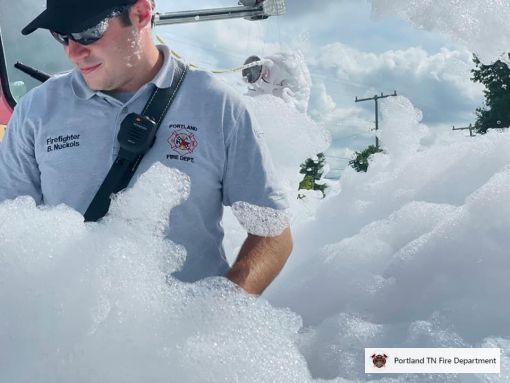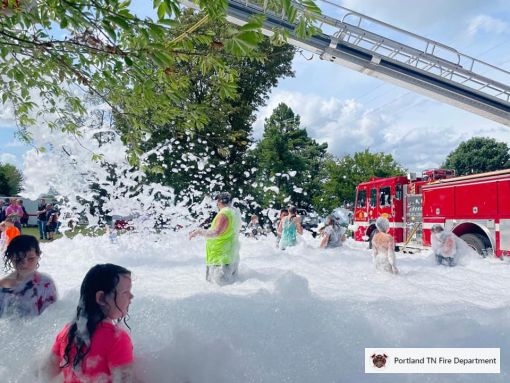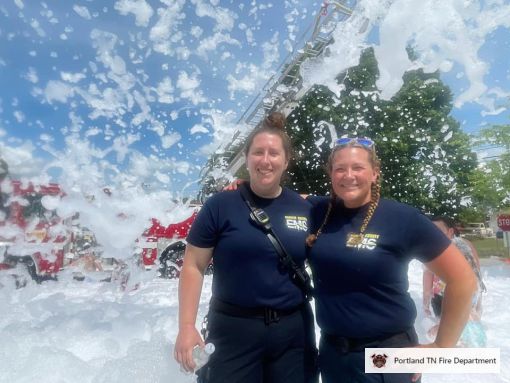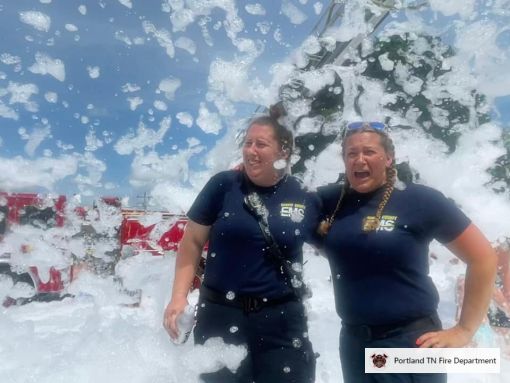 Portland TN Fire Department
For this Crewsday Tuesday we would like you to meet our newest hire, Firefighter Austin Hale.
FF Hale comes to us from the Hendersonville area. He volunteered as a firefighter for Shackle Island FD the past 2 1/2 years. PFD is Hale's first career firefighting job. FF Hale has a background in Hazmat Remediation, and has an interest in obtaining his fire service hazardous materials certifications. Welcome aboard. #portlandtnfire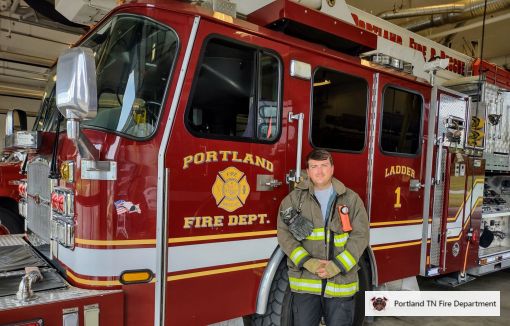 City of Portland, Tennessee Government
Did you know that the City has a pollinator garden?
We are very thankful for the volunteers that put in many hours keeping this spot a wonderful part of our park.
Stop by Richland Park and enjoy the plants, bees, and butterflies around the flag pole.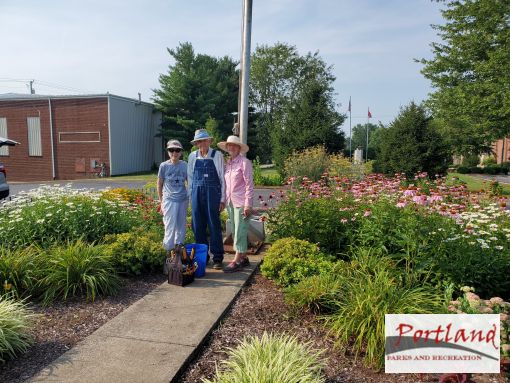 (Springfield, TN) Sponsor
Springfield Carpet One – At Springfield Carpet One Floor & Home, we understand that life gets busy.
If you don't have time to stop by the showroom to pick out new floors, we'll meet you where you feel most comfortable. Whether you're at a coffee shop, working from home, or want to talk on the phone, we're here to work with you. Contact one of our experts today. Springfield Carpet One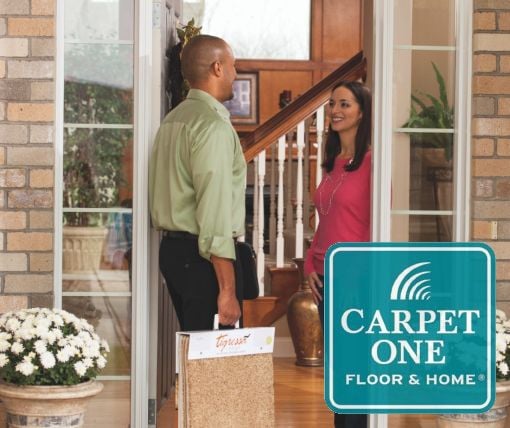 Got a story? Email your story ideas to our 24/7 news desk; [email protected]
(White House, TN)
Snapshots from 2021 American Celebration – White House Chamber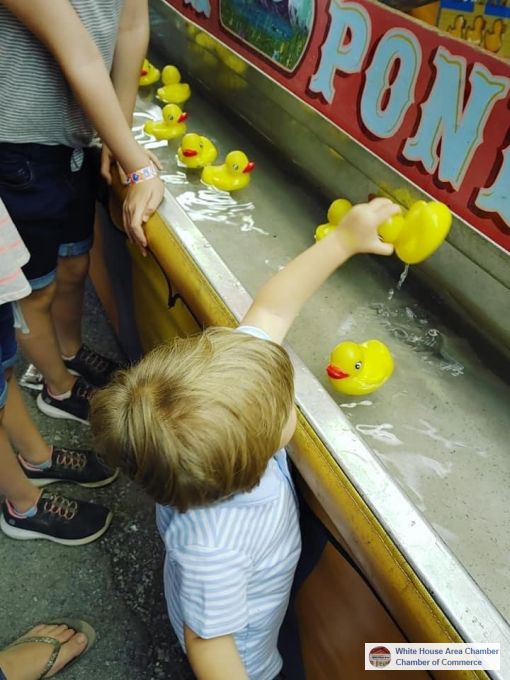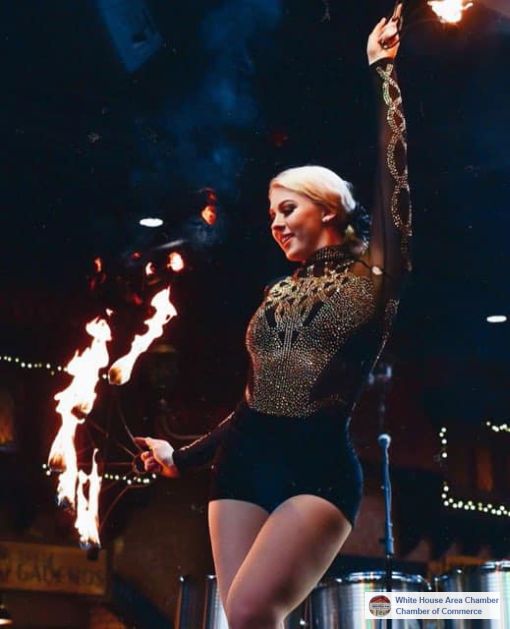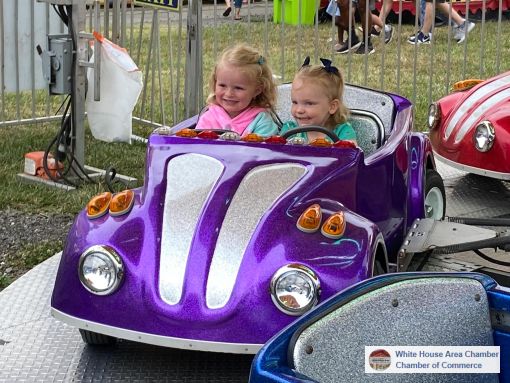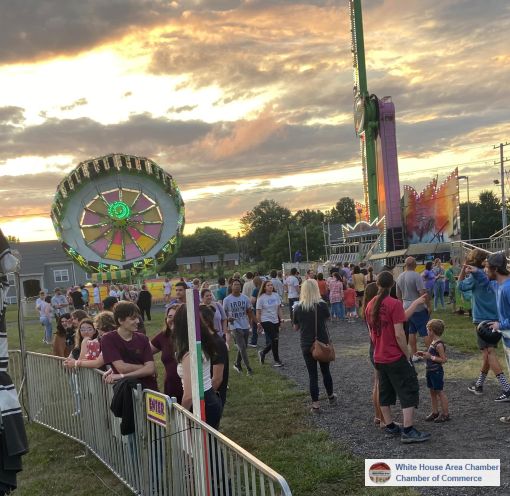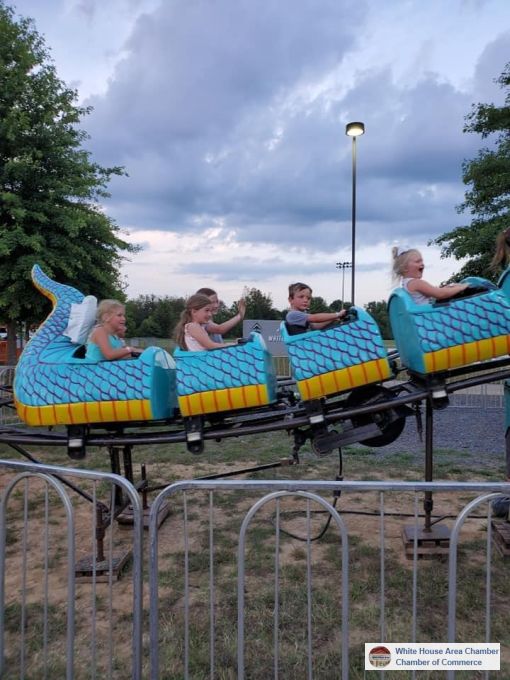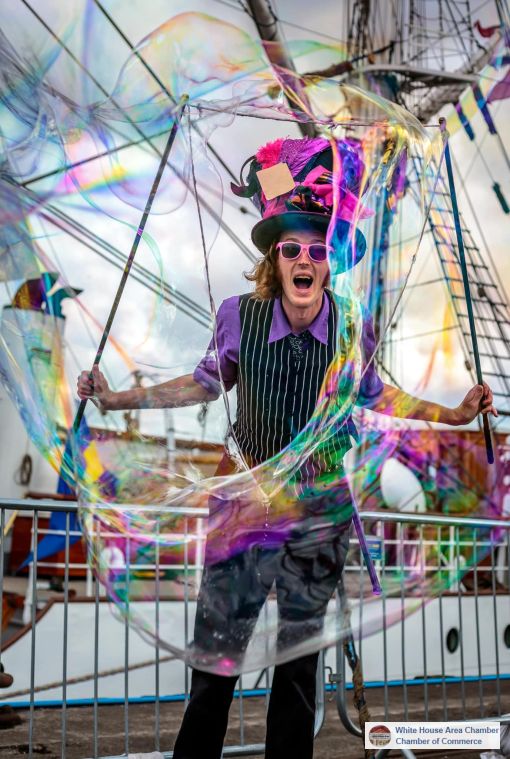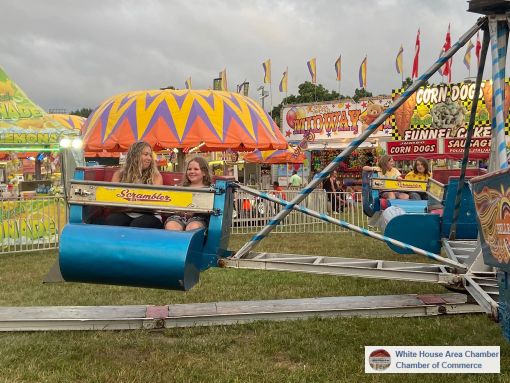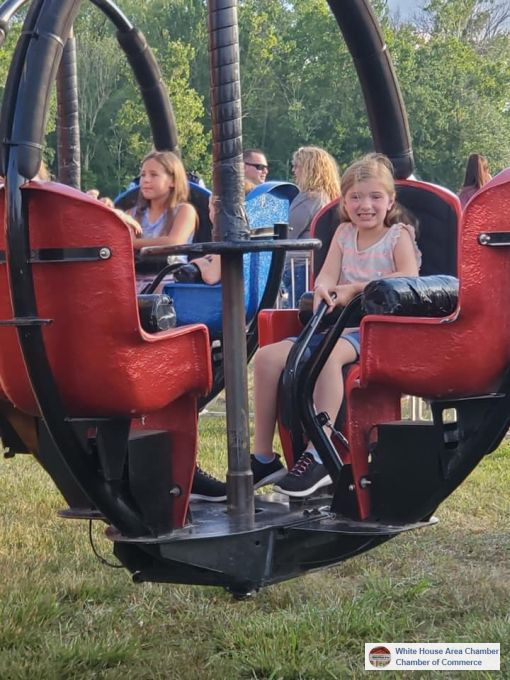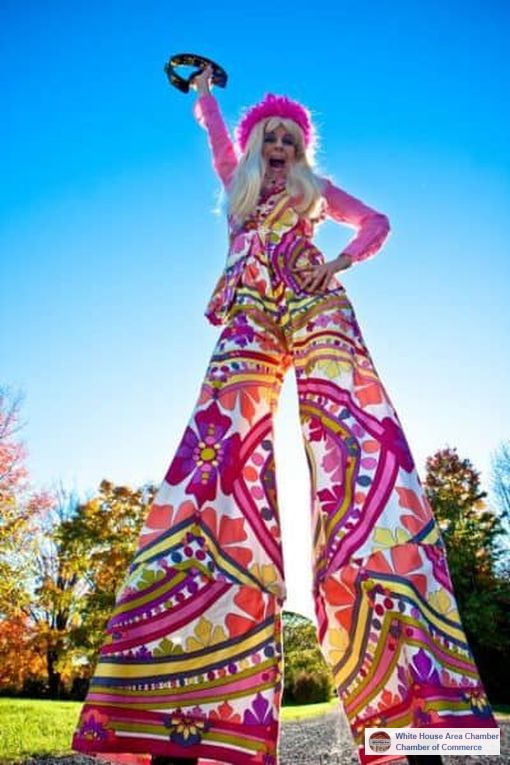 (Springfield & White House, TN) Sponsor
Ace Hardware Springfield – We're here to help with your outdoor living!
We've got tons of grills, lounge chairs, canopies, tables, chairs, umbrellas, and more. Come see us soon!
Get your grill on at #AceHardware!
Ace Rewards members can shop their favorite grills online for FREE assembly & delivery. Visit acehardware.com for details and exclusions. #TheHelpfulPlace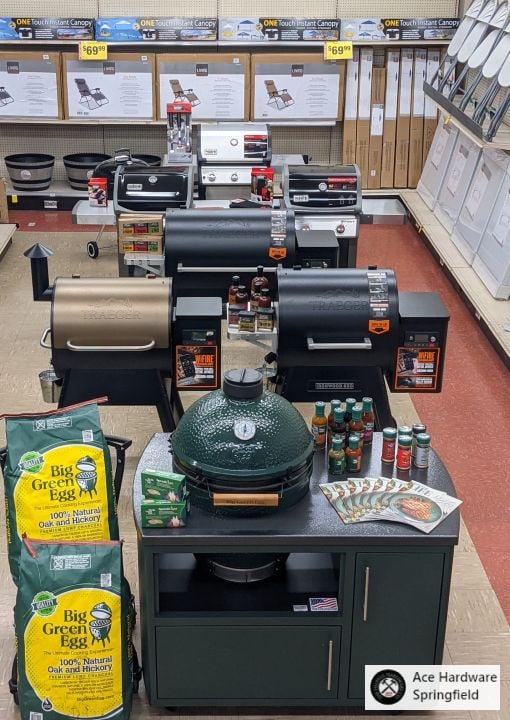 Ace Hardware Springfield Memorial Day Sale is on!
Great deals for a great day! Get into Ace and ensure your ready to celebrate!
*****(CLICK HERE TO SEE ALL SALES)*****
Ace Hardware Springfield
It doesn't have to cost a lot to cool off! Splash around in the 45" Wading Pool, on sale now for just $9.99.
*Offer valid at participating locations thru – July 31. #MyLocalAce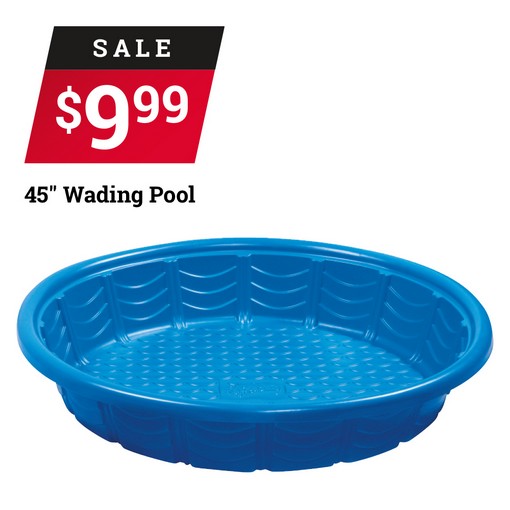 (Springfield, TN) SBN sponsor
Springfield's Payne Chevrolet – Mr. and Mrs. Eidson drove off in their brand new Chevy Equinox yesterday and are absolutely thrilled!
Thank y'all for your business.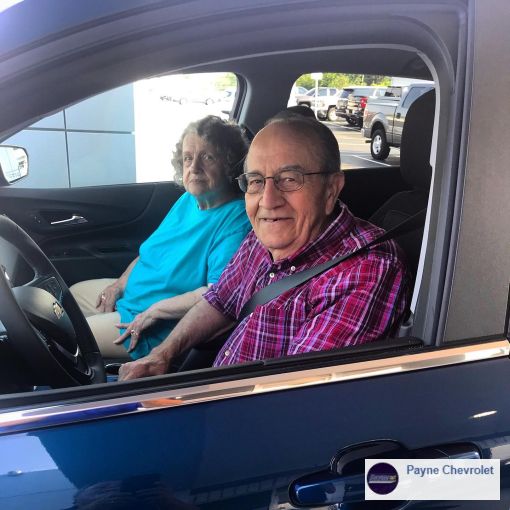 Springfield's Payne Chevrolet – Luke and his family have been long time customers and friends of our family here at Payne.
Thank y'all for your continued business over the years, we appreciate it!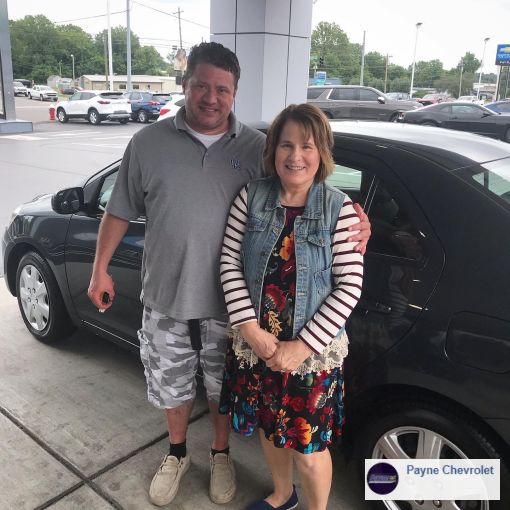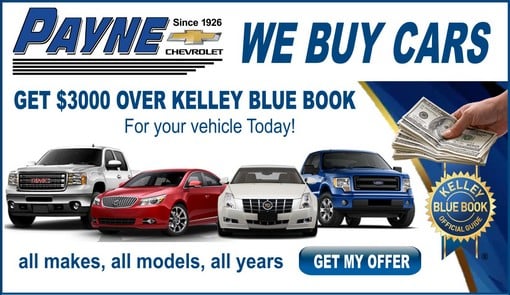 Robertson County Sheriff's Office
Welcome to the Sheriff's Office family Corrections Officer Peterson!
Sheriff Michael Van Dyke swore in C/O Peterson today with the Oath of Office.
#SheriffMichaelVanDyke #rcsoteam #WeServeRobertsonCounty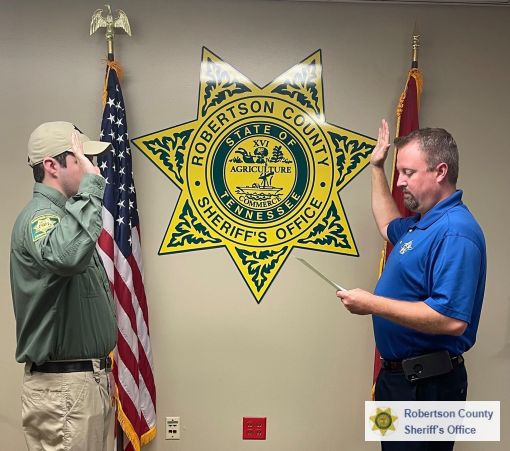 Great Companies->Great Jobs-> Who's Hiring In Robertson County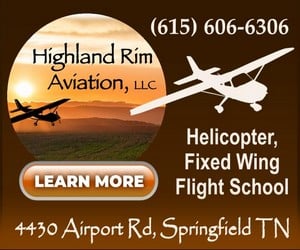 (Coopertown, TN)
The Town of Coopertown and Coopertown Police Honor John Anderson's Retirement
On Thursday, July 8, 2021, the Town of Coopertown and Coopertown Police honored John Anderson as he retired from Coopertown after serving 25 years.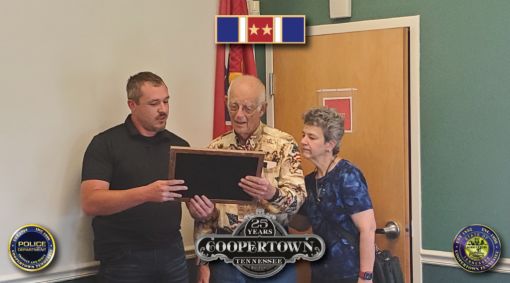 John Anderson served as the Information Technology (IT) Specialist for many years for the town and police department. He served on the Incorporation Committee during the inception of Coopertown, became Vice Mayor, an Alderman, and served on the finance committee before taking on the IT position.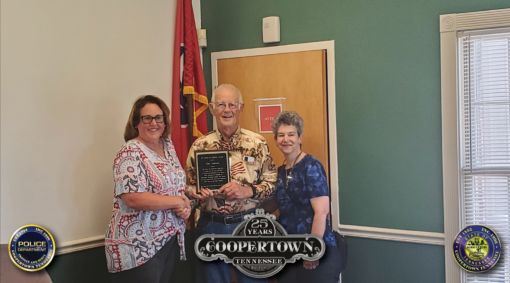 Mayor Becca Werner presented Mr. Anderson with a plaque commemorating his 25 years of service to the Town of Coopertown. Coopertown Police Chief, Tyler Haley awarded John with the Coopertown Police Distinguished Service Medal Bar, as he truly and faithfully served the Town of Coopertown and Coopertown Police Department and retired in good standing with 25 years of faithful service. John's exemplary performance reflects great credit upon himself, the Town of Coopertown, and the Coopertown Police Department.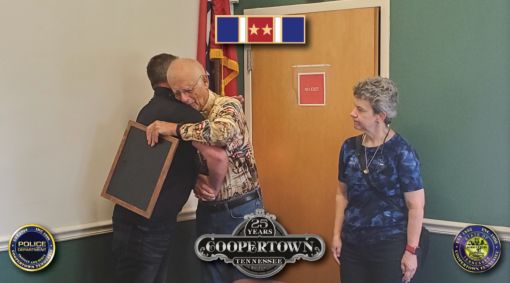 Important Message from the US National Weather Service Nashville Tennessee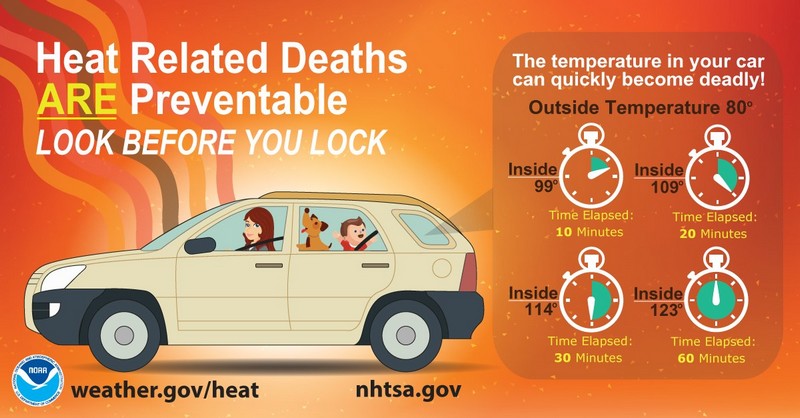 If you do have young children traveling with you over next few days with these seasonably hot conditions expected, remember this simple saying: "Beat the Heat, Check the Back Seat!" Tragically, nationwide 24 children died in hot cars in 2020 and 1 toddler already has died in April 2021. For Additional Heat Safety Tips & Resources: https://www.weather.gov/safety/heat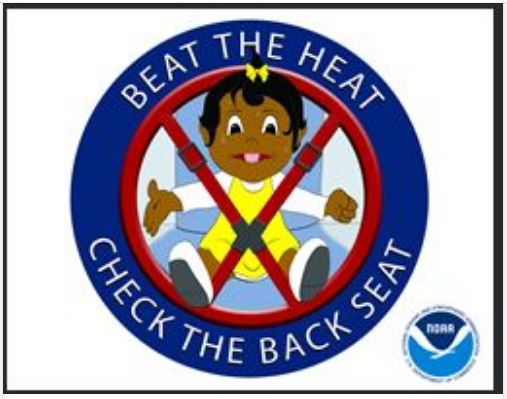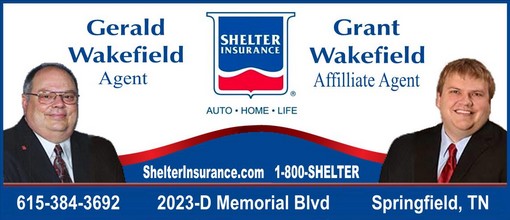 (Robertson County, TN)
Volunteers Needed for Robertson County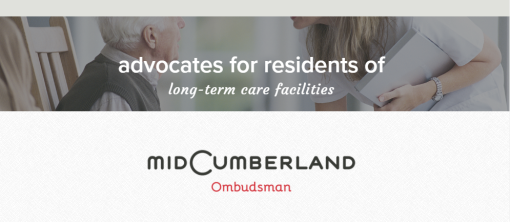 The Long Term Care Ombudsman program in middle TN is getting ready for volunteer certification training. Our program provides advocacy for residents in long-term care facilities, which includes nursing homes, assisted living facilities, and homes for the aged. There are over 180 long-term care facilities in our 13 county district and we rely very heavily on volunteers. We need volunteers in Robertson County and would greatly appreciate your assistance in spreading the word about our upcoming volunteer certification training by running the following in the public service section of your newspaper. We would appreciate having it run until July 30, 2021.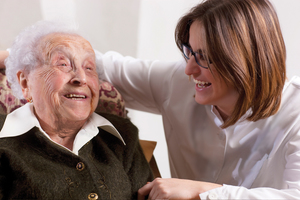 Mid-Cumberland Human Resource Agency's Long-Term Care Ombudsman program advocates for the rights of thousands of residents in nursing homes, assisted-living facilities, and homes for the aged in Robertson County and 12 additional counties in Middle TN. The Long Term Care Ombudsman Program is a partner agency with the United Way of Robertson County. Ombudsman staff consists of three District Ombudsmen, an Ombudsman Assistant, and 23 trained volunteers. Trained, certified Ombudsman volunteers normally pay regular visits to these facilities where they spend time with residents, monitor conditions, investigate complaints, educate regarding abuse and neglect and protect residents' rights. The program offers mediation, complaint resolution, and public education for residents and their families. Now that Covid restrictions are being lifted, the need for independent, objective observation and reporting is greater than ever.
The Long Term Care Ombudsman Program is actively recruiting for volunteers in the Robertson County area. Volunteer applicants must pass a background check and attend a 16 hour classroom training.
The next training session will be held August 11th & 12th. Those interested in assisting have until Monday, August 2 to contact the program by sending an email to [email protected] or by calling 615-850-3918.
(Robertson County, TN)
The Robertson County Animal Control is overwhelmed by the current overpopulation of pets in our county
We have been working diligently to improve the situation in our area and lower our euthanasia rates. This has only been possible with support from our commissioners and mayor, and leadership of our Director Kevin Clinard. We promote spay and neuter. Please contact our office for information on low cost spay and neuter or to schedule to have your pet fixed.
Robertson County Animal Control
2900 W. County Farm Rd.
Springfield, TN 37172
Email: [email protected]
Phone: 615-384-5611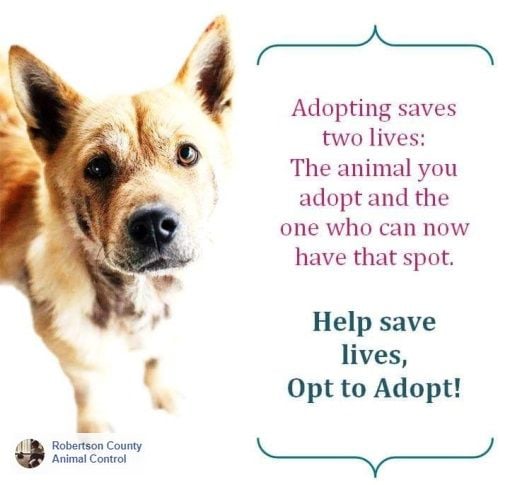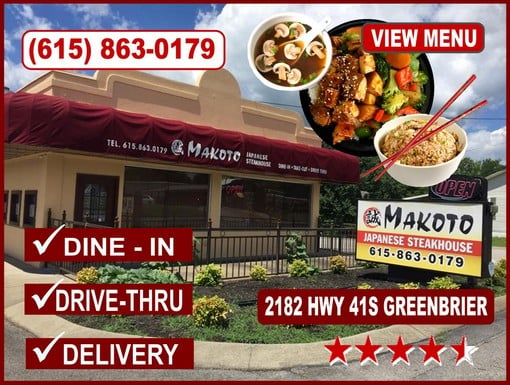 COMMUNITY EVENTS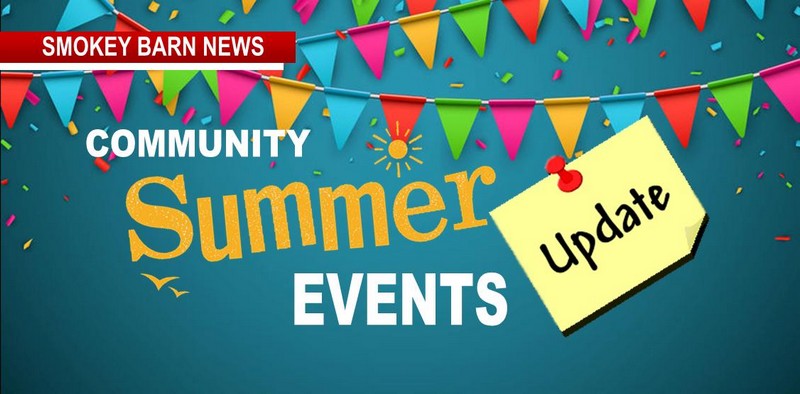 (White House, TN)
July 12: Monday Nights – White House Cruise-In 
5:00 PM to 8:30 PM
Location: Tavern 76 Parking Area (Only)
520 Highway 76
White House TN, 37188
Contacts Wayne Maligin 615-566-7343 or Bob Boone 601-354-3604 (Tavem 76 Parking area is located in the parking area in front of the Tavem 76)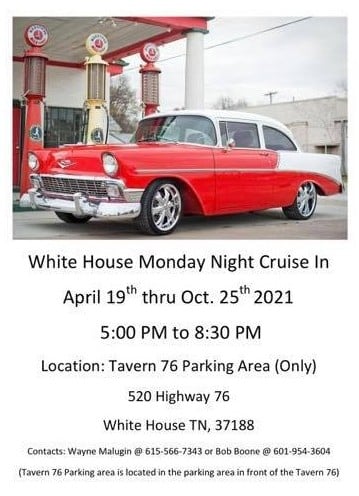 Wednesdays In Springfield – Classic Tin Cruise-In Through October
"It's almost time for Cruise-In Season! Starting April 28th. Every Wednesday (weather permitting) Springfield!" Shelby Horner
Classic car Cruise-In for Springfield and the surrounding communities coming together, sharing and talking cars, trucks and bikes.
Family Fun!
Held every Wednesday, from spring till Halloween, Classic Tin Cruise-In will be in Springfield, TN. The classic car, truck, and bikes Cruise-In for Springfield and the surrounding communities coming together for some Family Fun!
Being held at 2008 Memorial Blvd, Springfield, TN, Between the Hardees and Burger King.
Any questions please call Shelby Horner at 615-336-2257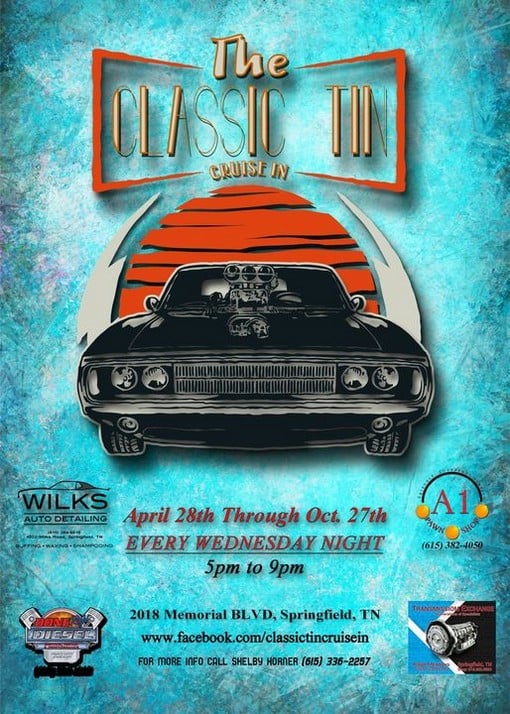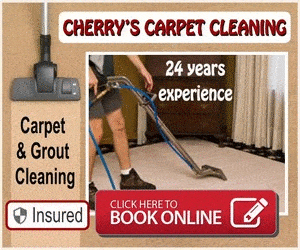 (White House, TN)
July 14: WEDNESDAYS – Farmers Market! – White House, TN 
When: Wednesdays from 3:30 PM CDT – 7 PM CDT
Come out and visit all of your favorite farmers!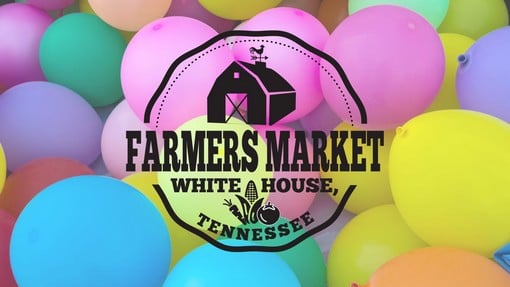 We are excited to announce that the White House Farmers Market is now accepting applications for the 2021 farmers market season!
Please visit our website at www.whitehousetn.gov/FarmersMarket to view the policies and procedures and fill out an application.
The NEW location for the market this year will be at the White House Municipal Park (located at 420 HWY 76)!
Spots will be limited this year, but we are hoping to have more than years past!
We look forward to a new and fun season this year!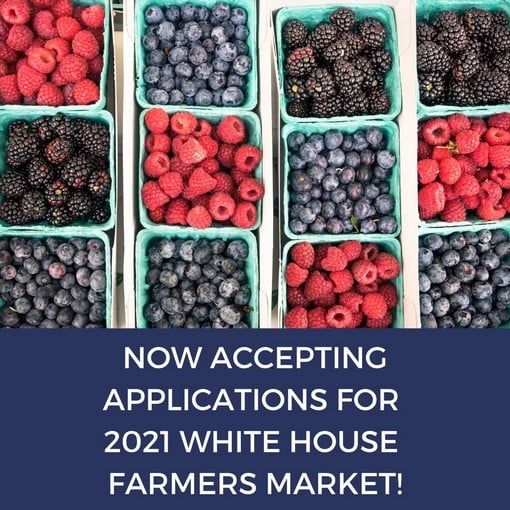 (Cedar Hill, TN)
July 15: THURSDAY:  Cedar Hill Farmers Market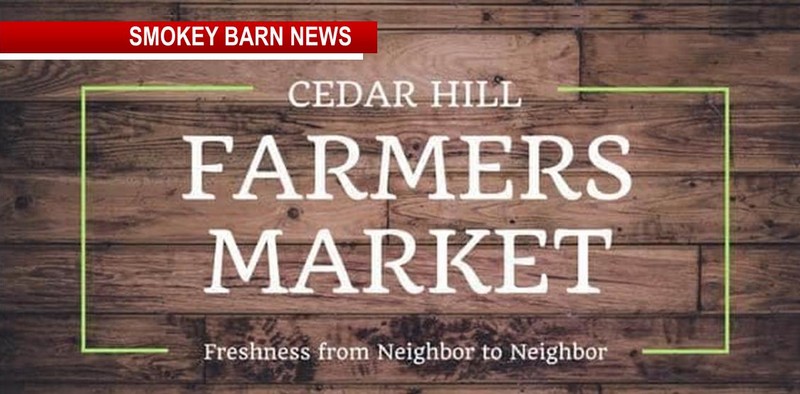 When: Thursday, July 15, 2021 at 4 PM CDT – 8 PM CDT
Runs every two weeks through October
Where: Located behind Cedar Hill City Hall: 290 S Main St Cedar Hill, TN 37032
Nearly two dozen local vendors selling produce, clothing, plants, leather products, jewelry, baked goods, knife ware, candles, decor, flowers and more. We're also excited to bring our local FFA chapter from JBHS in to assist support their program and to help shape and mold the future generations of farmers and create a long term sustainability for our Market.
Our Local Vendors:
Bellhollow Farms, Head Farms, Corbin Creek Greenhouse, Jo Byrns FFA, Gingham Roots, For The Love of Fabric, Sweet Loaves & Ivey, Hudson Barn, Roan Clay Designs, Wholesome Homemade Home, Easy Peasy Lemon Squeezy, Perfectly Imperfect Gifts by Michelle, Tennessee Keepsakes, Gracefully Plain Jane, Rampant Lion, Leathersmith, The Tree Maker, Rustique Essentials, Cedar Hill FCE, Sugar Roots Bakery.
Delicious food can be purchased from the Santa Fe Food Truck!! Picnic tables will be placed near the food truck to allow patrons to eat onsite if they'd like.
Big Mikes Little Doughnuts will be there for the perfect snack or dessert. Pick up some homemade ice cream from Heads Farm or some lemonade from Easy Peasy Lemon Squeezy.
Music will be provided by the guys from the Inglewood Old Time String Band.
You spoke and we listened. This year you'll experience expanded food truck options by alternating food trucks during markets. Santa Fe will be with us for a market each month and another always different food truck will be there for the other market during the month. Also, we've added some new local vendors and are switching several vendors out each market to ensure variety and help us keep our market exciting and fresh. We have increased our roster of local farmers and growers, so this year you'll be seeing more produce and organic products; especially as produce and other products come in and reach harvest time.
We work tirelessly to try and bring you local vendors with local products. If you are interested in being a vendor, please message me and let me know. Outside vendors are welcome, but priority will be set on local availability, range of products, etc.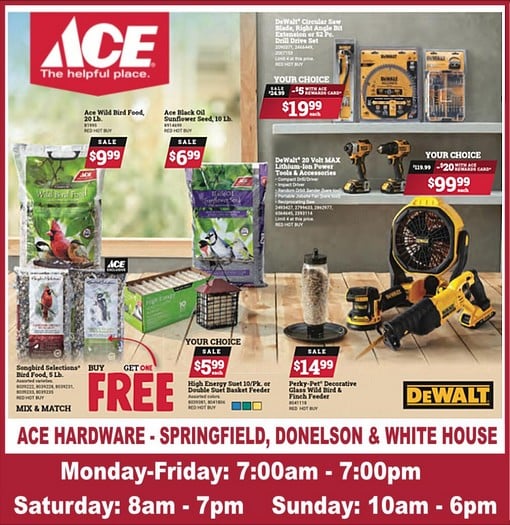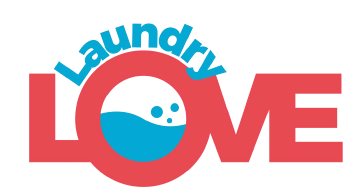 (Springfield, TN)
July 16: The next FREE Laundry Love day is set for Friday, July 16th – first loads in at 8am, last loads in at 11am.
This free laundry day is available to anyone in need.
If you're able to join as a volunteer in July or any other month please contact Asailio "Ace" Timmermeier via email, phone, text, or stop by her office.
Asailio "Ace" Timmermeier
Manager, Community Impact
United Way of Greater Nashville
100 5th Avenue, Springfield, TN 37172
Direct Dial: 615.780.2511
unitedwaygreaternashville.org

(Millersville, TN)
July 17: Benefit for injured Millersville Fire Fighter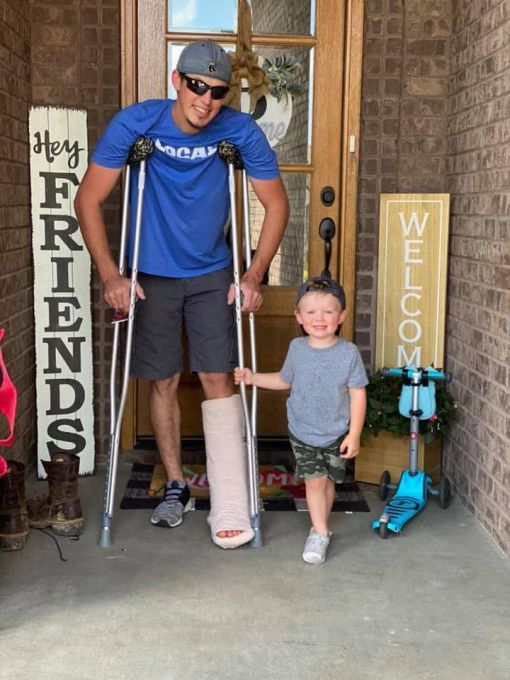 When: SATURDAY, JULY 17, 2021 AT 9 AM CDT – 3 PM CDT
Location: Veterans Motorplex (Highland Rim Speedway) 6801 Kelly Willis Rd, Greenbrier, TN
On June 14, while at work, FF Palmer was working at his day job at a local small logging company. He was involved in an accident in which he shattered his fibula and fractured his tibia. After GFD responded along with NFD EMS, he was transported via ambulance to Skyline where he underwent surgery the next morning.
Prognosis is good, but he will be out of work for the next 3-4 months per the surgeon while healing and undergoing PT. He and his wife have an adorable little 2 year old boy, and FF Palmer is the sole provider for his family of 3.
As you all know, life and bills don't cease whether income is coming in or not. Now they have the stress of medical bills as well. There will be a car/truck and Jeep show to raise funds for upcoming medical bills and living expenses.
His employer has been great throughout this process and is helping as much as they can being a small local business.
– Car/Truck and Jeep Show including trophies for 1st, 2nd, and 3rd place in each category.
(Entry fee is $5.00 per vehicle)
– Chinese Auction
($1.00 per raffle ticket)
– BBQ Sandwich Plates
($10 for sandwich, chips, and a drink)
If you don't have a vehicle that you'd like the enter that's more than okay. Come, hang out, look at some cool vehicles, and maybe get you something to eat. There's no admission fee to stop by and look around.
If you can't attend would like to give…
donations are welcomed but by no means required. Josh is a great man for those of you that don't know him. For someone that gives so much of himself to the area, maybe it's time we return the favor by helping him and his family out through this tough time.
We would love to see you there.
EVERY SATURDAY NIGHT IN GREENBRIER, TN –
July 17: Racing Action/Family Fun At Veterans Motorplex At The Rim
Here's everything you need to know…
Pits open at 11 am
Grandstands at 4 pm
Racing at 6 pm
WHERE: 6801 Kelly Willis Rd, Greenbrier, TN – Call (615) 643-8725
TICKET INFO: FAMILY PACK – $30 for 2 Adults and up to 6 minor children!
Adults $12 Students, Seniors & Military $10, Children 6-12 $5.00
Great Concessions, Kids Zone and FREE PARKING!
Everyone can get great souvenir items as well as photos and videos of the racing action at the Souvenir Alley Souvenir Stand!
Check out all the winners each week, photos, action videos and more on their FaceBook page.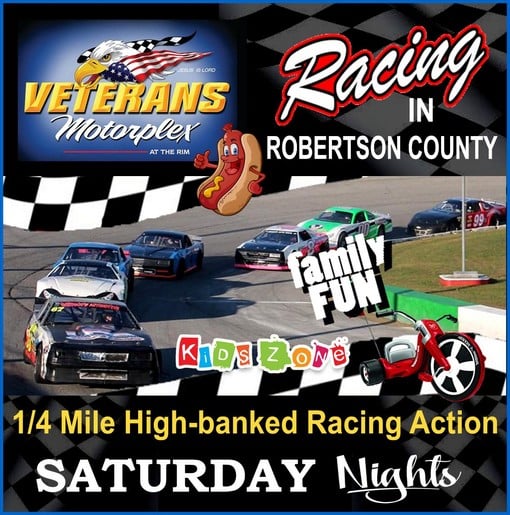 Recent Photos/Highlights…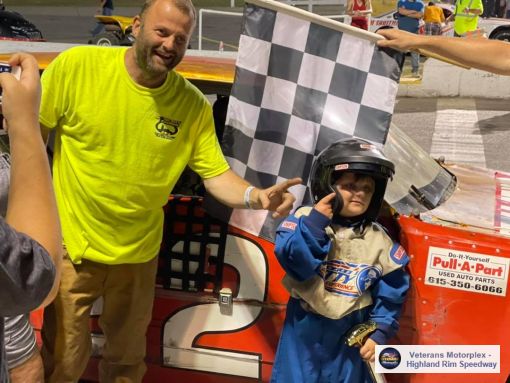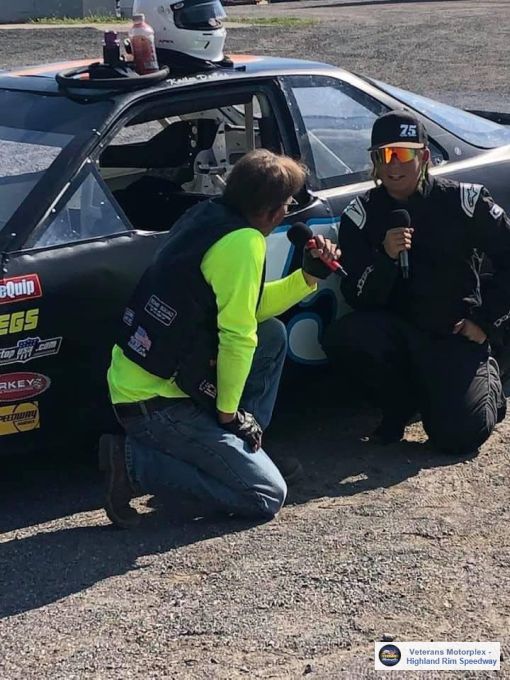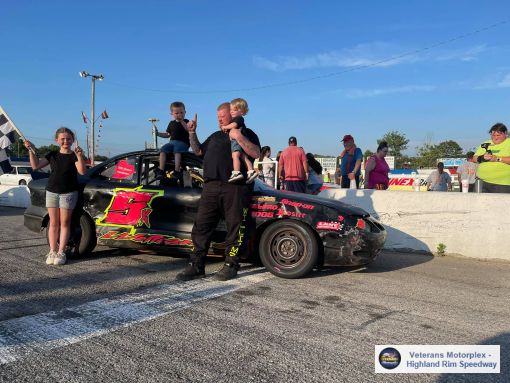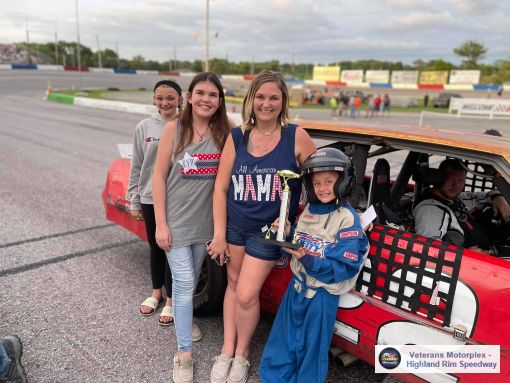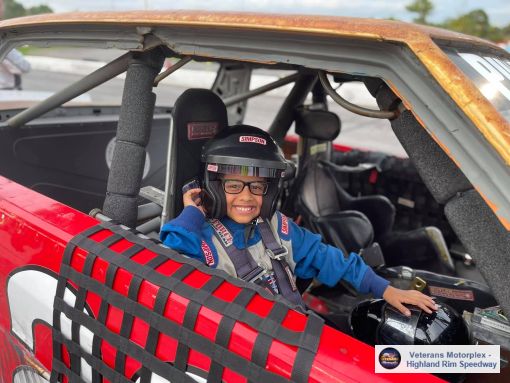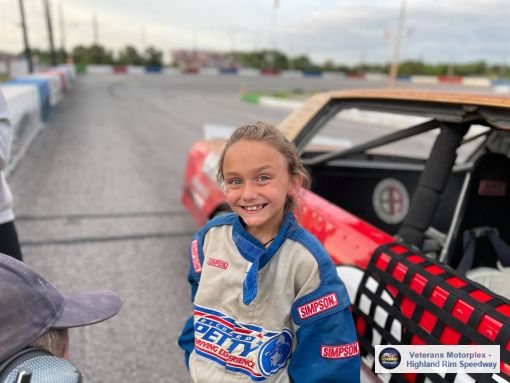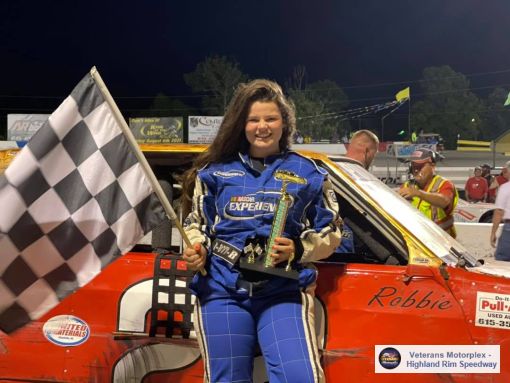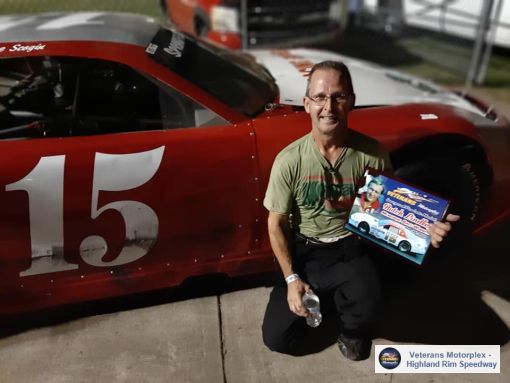 (Pleasant View, TN) 
July 17: 3rd Saturday of each month thru October – Pleasant View's – Cruise'n N Groove'n 
Cruise'n N Groove'n at the Pleasant View Village on 41A, South of intersections Hwy 49 & Hwy 41A, Starts May 15th thru October. Times: 5pm – 9pm.
We have music, several food choices, shopping for the ladies, and lots of cars.
Each month the Mayor will select Mayor's Choice Vehicle, plus a "Pick of the Month" sponsored by O'Reilly Auto Parts.
At the October event, all six (6) Mayor's Choice Vehicles will be up for TOP pick for the year voted on by the people.
Location: 214 Village Square Pleasant View, TN 37146
For more info, contact 615-746-0600 or Jim Hutchens 615-517-1423 or Larry Rediker 615-419-5214.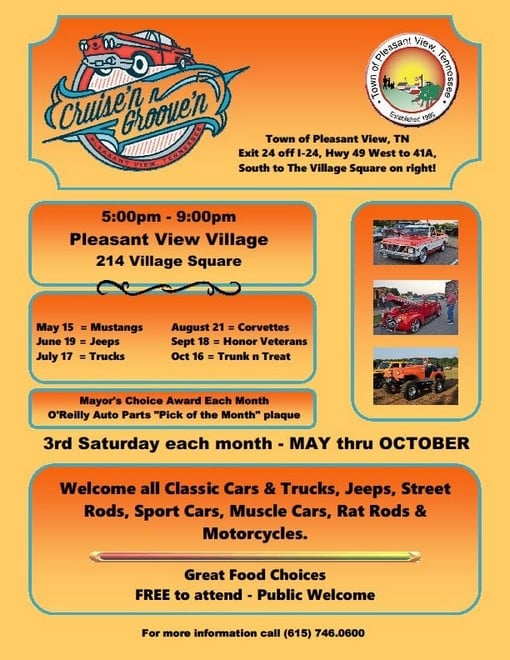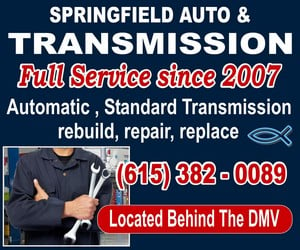 (Portland, TN)
July 17: Saturday Nights…Portland, Tn – Car, Motorcycle & Truck Show
Bring your classic cars, trucks, motorcycles and everyday car and SHOW them off on Main Street under the lights in Portland, TN on Saturdays from 5:00PM to 9:00PM. First Saturday in April through the last Saturday of October.
Address: 125 Main St. Portland, Tn 37148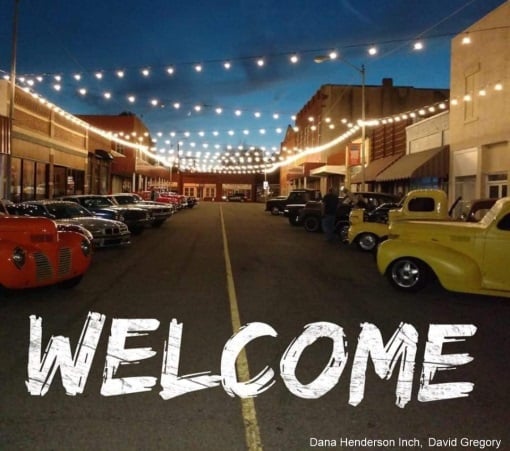 (Cross Plains, TN)
July 21-22: East Robertson Elementary School Our Kindergarten Orientation classes are coming soon!
If you have registered your child and have NOT been contacted by Mrs. Templeton for your child to attend, please call the school next week! We still have openings for July 21-22! Hours are 7:30-11:00. Breakfast will be served. Call 615-654-3874 for more information.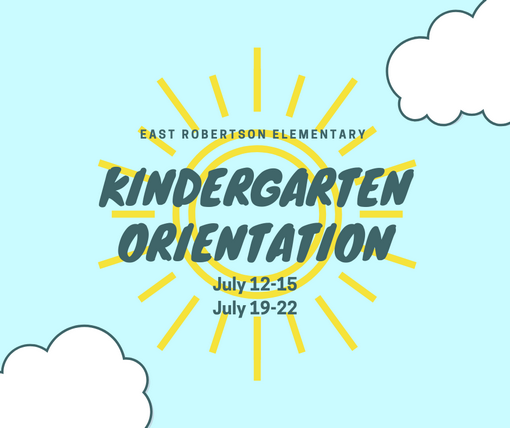 For more open house schedules, school supply lists and more…click here

(White House, TN)
July 22: Cool off with a Cop at White House City Park
Join the White House Chamber and the City of White House Police Department on Cool off with a Cop.
We will be giving away free popsicles and you'll get the opportunity to meet some of your local police officers. #DiscoverWhiteHouse
Date: July 22nd at 4 PM – White House Splash Pad
Event by White House Area Chamber of Commerce and City of White House, TN- Police Department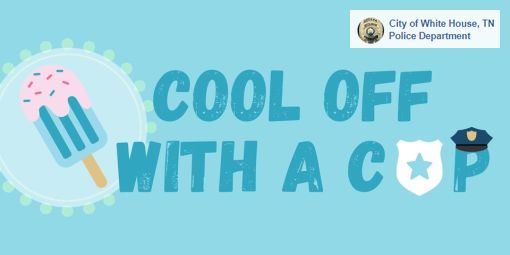 (Robertson County, TN)
July 23: RCS School Nutrition Program – Save the date! Drive-thru Meal Pickup
What: Drive-thru Meal Pickup
When: July 23rd
Time: 9:00am – 11:00am
Where: Board of Education – Central Office
800 M.S. Couts Blvd
Springfield, TN 37172
For: children ages 18 and under
7 day meal boxes will be available! We cannot wait to see you!!!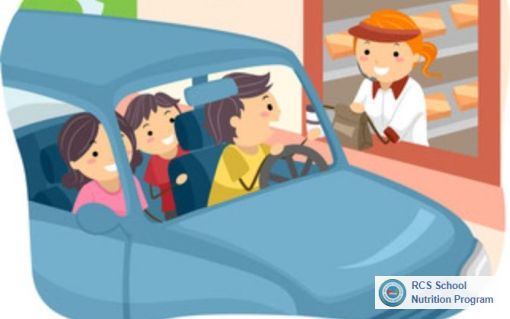 July 22-23: Masquerade Jewelry Sale (All $5) Set To Benefit NorthCrest Volunteer Program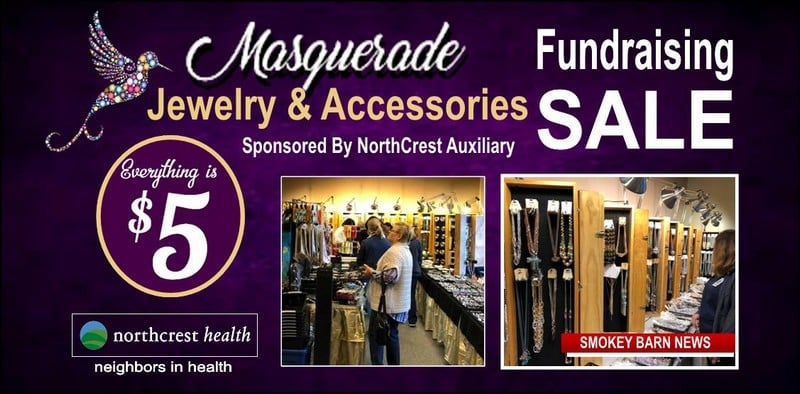 The NorthCrest Foundation is having a Masquerade Jewelry, accessories Sale with lots more and everything is just  $5.00! Come do a little spring shopping and stop by "NorthCrest Sip" for your favorite hot, iced, or blended coffee, tea, snack or sandwich.

SAVE THE DATES: July 22-23!
The big event is set for Thursday July 22, March 22nd from 7am – 6pm and Friday, July 23rd from  7am – 3pm in our Ground Floor Conference Rooms! This benefits the NorthCrest Volunteer Program!

The NorthCrest Foundation is the philanthropic arm of NorthCrest Medical Center. The Foundation supports hospital and community progress such as Camp T.A.G. (a grief support camp for children who have lost a parent) and Martha's Song (a program that provides support to Robertson County cancer patients). Currently, the Foundation is helping to establish a cancer education library within the new oncology offices and courtyard patient and family healing garden. Recently, the Foundation assisted in purchasing new equipment for the cardiac catheterization lab and provided support for renovations in NorthCrest's Women's Service Department. The Foundation also put AED's in all Robertson County and Cheatham County schools, gives 2,000 free flu shots each year and writes off more than $10,000 in charity care.
As the fund-raising arm of our healthcare organization, the NorthCrest Foundation is searching for community partners to join us. Through your contributions, we will continue to expand on our proud tradition of medical excellence and patient-centered care. You can play a pivotal role in making the NorthCrest Foundation successful. Through your gifts, you help to create something special that will light the way for patients in the future.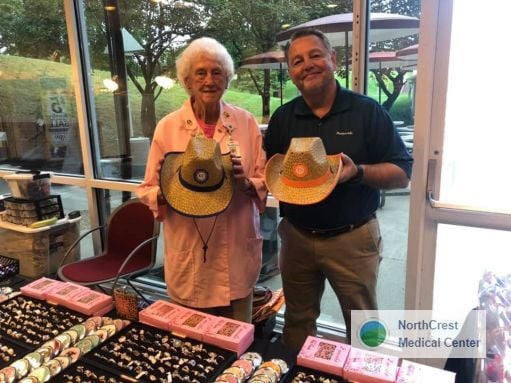 July 23 – 24: Robertson County Schools – We're stuffing the bus with school supplies this year! If you would like to help…
bring supplies to the Springfield Walmart 7/23-24 from 7AM till 12PM or the White House Walmart 7/30-31 from 7AM till 12PM. Supplies Will make their way to students in need.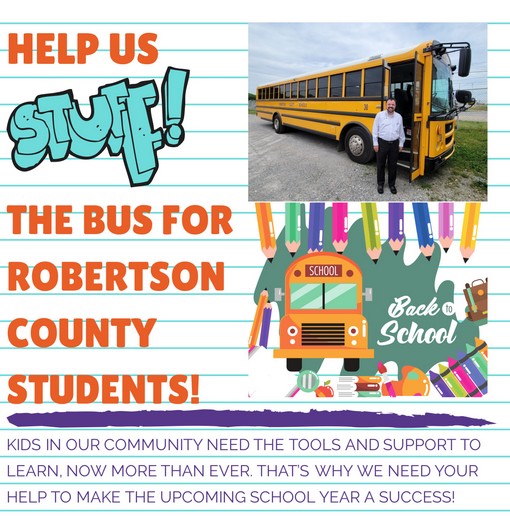 TN 3 Day Sales Tax Holidays (Food, Gun Equipment, School Supplies) & 2021-2022 Schools Open House Dates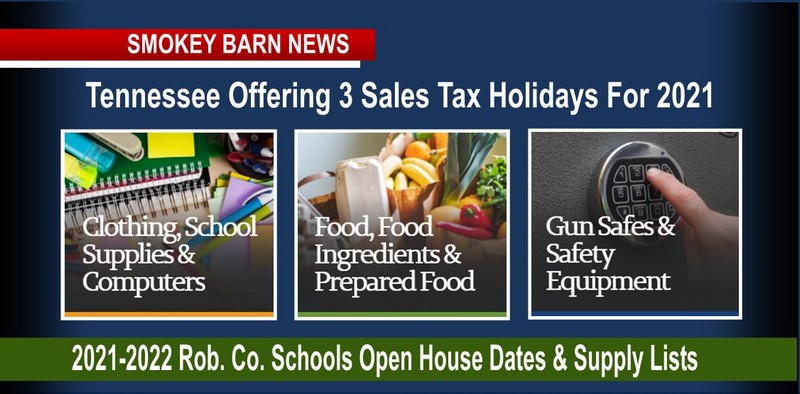 FRIDAY JULY 30th to AUGUST 1st
There will be three sales tax holidays this summer starting July 30th. The Tennessee General Assembly has approved two more sales tax holidays in addition to the traditional sales tax holiday on clothing, school supplies, and computers. Residents will now be able to purchase food tax-free as well as gun safes and gun safety devices.
We have provided dates and all the details below. In addition, you will find the open house schedule for the 21-22 Robertson County School year along with school supply lists. Read More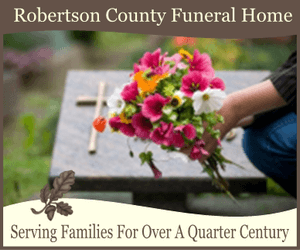 (White House/Cottontown, TN)
July 31: Clothes Give-Away and More!! – 8am – 1pm
White House General Baptist Church
4012 Hwy 31 W Cottontown, TN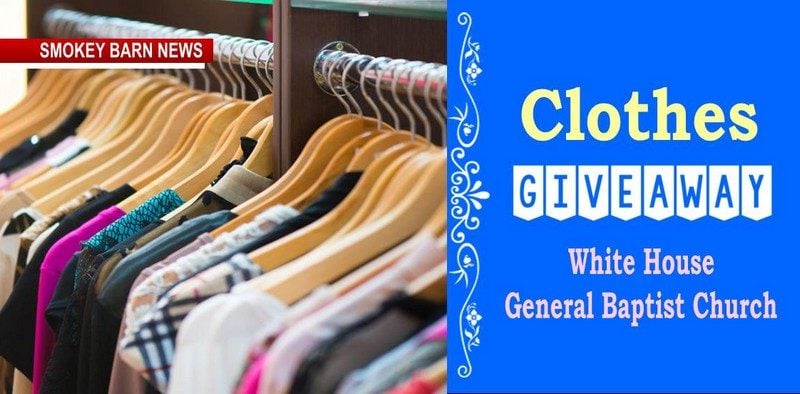 (Springfield, TN)
August 6:  Historic Springfield Events…
Join us the 1st Friday Night August 6th on the Historic Downtown Springfield Square. Enjoy live music, food trucks, kids zone, classic car cruise-in, farmers market, shopping with local artisans/makers, and your favorite downtown merchants.
This is a FREE event and family/pet friendly!
Event Time: 6:00pm to 9:00pm
August's Live Music, courtesy of City of Springfield, TN – Parks & Recreation Department's Summer Concert Series: "HotLanta – Allman Brother's Tribute Band" starts at 6:30pm (Bring your lawn chair and dancing shoes!)
The Vendor Booth Application for the August 6th #1stFridayNightMarket is now open, application deadline: July 12th. Click here for application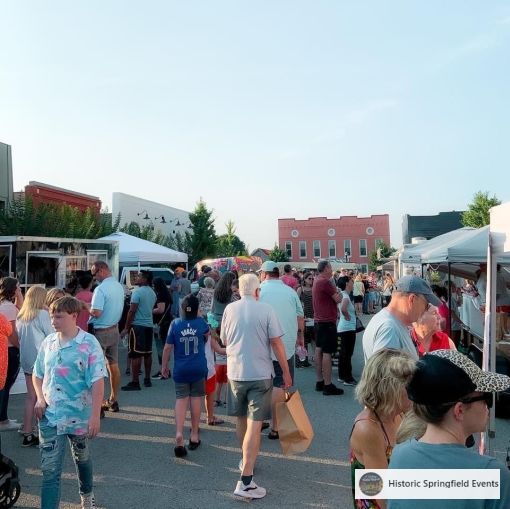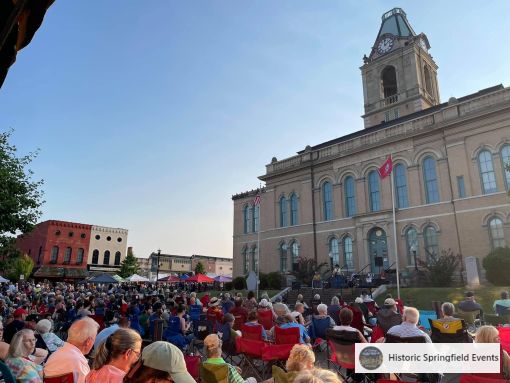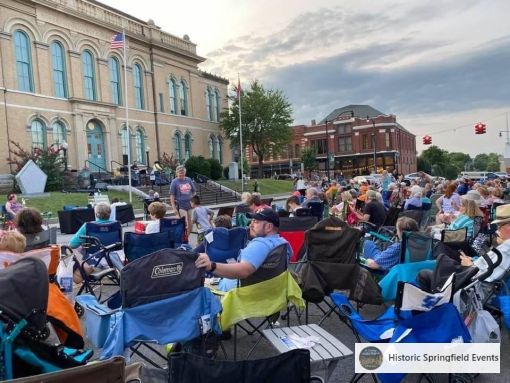 (Springfield, TN)
August 14: RAM Free Clinic Returning to Springfield, TN
Professional Dental and Vision Volunteers still needed for free clinic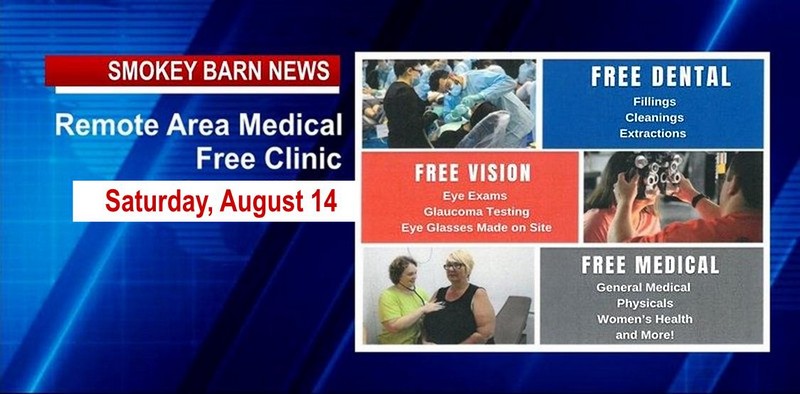 Remote Area Medical- RAM® – a major nonprofit provider of pop-up clinics delivering free, quality, dental, vision and medical care to underserved and uninsured individuals—will return to Springfield, TN, on August 14, 2021 to provide free care.
To fulfill its goal of treating as many people as possible, RAM is still in need of licensed medical, vision, and dental professionals to volunteer their time throughout the weekend.
All RAM services are free, and no ID is required. Free dental, vision, and medical services will be provided on a first-come, first-served basis. READ MORE…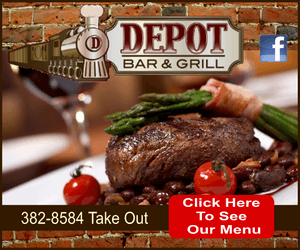 Robertson County Senior Center In Springfield, TN
Lots of fun events every month, sign up for the newsletter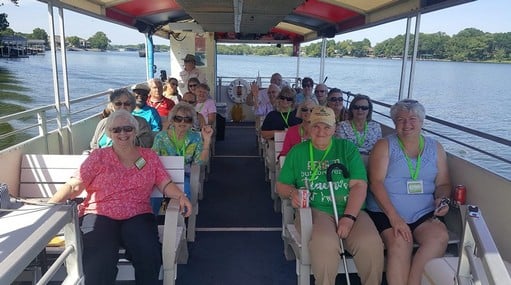 Our Operating hours will remain from 9:30am- 2:30pm. This allows adequate time to sanitize and prepare for activities.
We plan to add many activities in May like, our Harmonica class, another exercise class, etc. We also plan to start our "Out & About trips again!
WOO Hoo! Things are really looking up!
Can't wait to see your smiling face!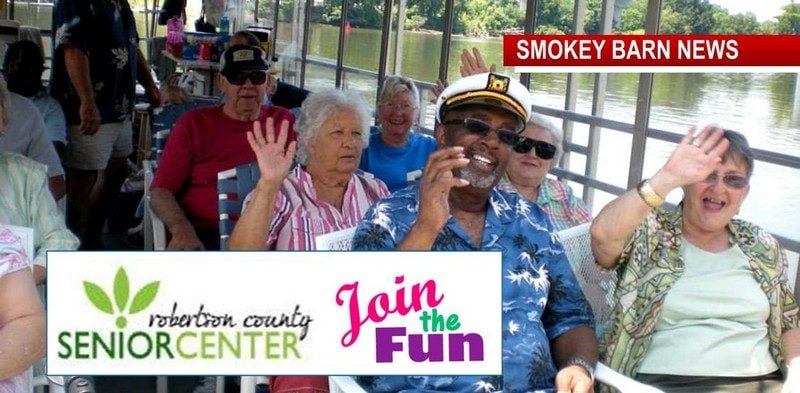 CHECK OUT OUR LATEST NEWSLETTER –> HERE

Orlinda, TN Byrum Porter Senior Center
The Byrum Porter Senior Center in Orlinda, TN offers…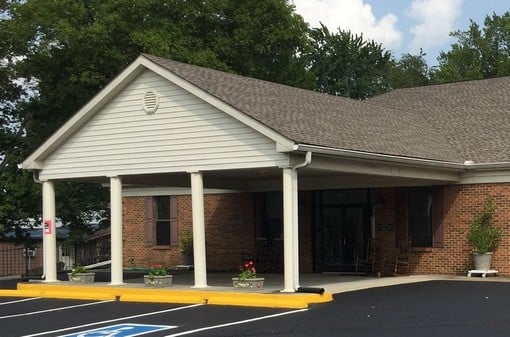 Byrum-Porter Senior Center in Orlinda, TN is open Monday – Friday from 8 am to 4 pm
We have everything from exercise classes, day trips, mystery lunches, extended trips, card games, dances and much, much more.
Checkout our newsletter to find out more about our dance themes, class times and trips on our website byrumporter.com or follow us on Facebook at Byrum-Porter Senior Center for all our fun activities.
Fitness after 50, Yoga & Tai Chi Exercise Classes, Dominoes, Canasta, Karaoke, Bridge, Shanghai Rummy, Footcare & Nail Appointments, massage appointments, paint classes and more. Request our monthly newsletter with all the details, just send an email to: [email protected]
Visit our exercise room
We have treadmills, stationary bikes, step climbers and a vibration training platform. If you can't get to our exercise classes or aren't comfortable in a group why not try this instead.
Thursday Night Dances: 
Come dance to the great tunes by The Good Time Charlie Band every Thursday night. Good Time Charlie Band rents the center on Thursday nights starting at 7 pm. Doors open at 6 pm. Limited menu available starting at 6 pm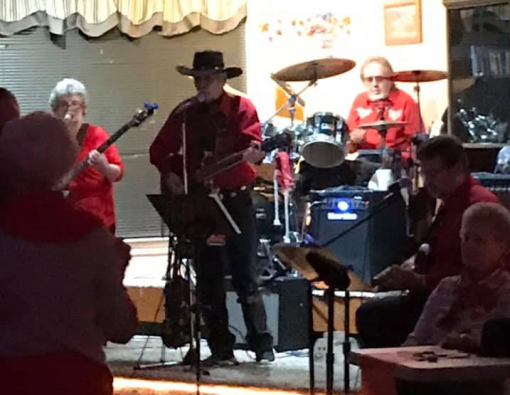 We love to Travel – Our 2021 Trips Collette Trips:
Canadian Rockies July 31- August 6th, learn more here.
Hawaii November 4th – November 13th, learn more here.
Diamond Tours ***** new information *****
Diamond Tours is requiring all travelers with their groups to have updated Covid 19 vaccine.
To view these trips, click here.
The Ark Encounter & Creation Museum
(new date) – September 13-17
Niagara Falls & Toronto – September 5-11
Beautiful Maine – October 9-17
*All trips are subject to change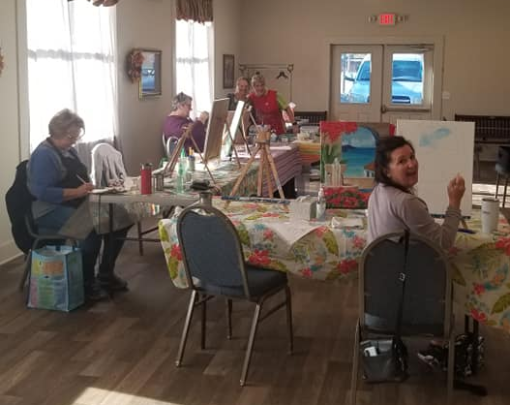 All events are subject to change. Changes will be posted on our Facebook page and our website.
Home Health supplies
We have walkers, canes, crutches, toilet risers, toilet bars, bed assist bars and a shower seat to loan if needed. We also have personal disposable hygiene items.
For updates call 615-654-3161
Location: 9123 Highway 49 E Orlinda, TN 37141
*The Center exists to make life more enjoyable for older adults, who reside in Orlinda and surrounding areas. Activities, Dances, Trips and much more.
*Coffee is always ready and waiting for you.
CHECK OUT OUR NEWSLETTER

Do you have a story you would like to submit?
Smokey Barn News welcomes your community news and photos. Email your story ideas to our 24/7 news desk; [email protected]

Mobile: To See The Latest Stories or to share this article, scroll below