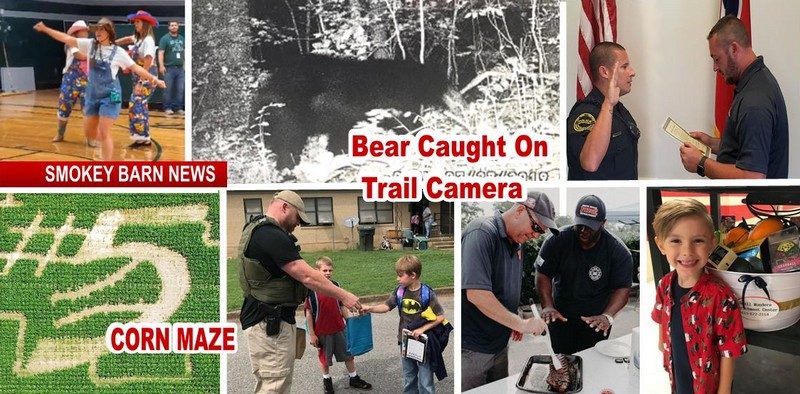 Smokey's People & Community News Across The County August 11, 2019
ROBERTSON COUNTY TENNESSEE: (Smokey Barn News) – Welcome to Smokey's news in review. This week we have over 30 stories and events for you. It's a look back at People & Community news along with this week's top stories, some you haven't heard about and may only see on this page.
Don't be the only one around the watercooler this week that doesn't know what's going on, be sure to read every edition, and be sure to tell your friends!
Do you have a story you would like to submit? Smokey Barn News welcomes your community news and photos. Email your story ideas to our 24/7 news desk; [email protected]

In Springfield News
Springfield Football Players Get Baptized
Springfield's Sudden Service captures the rare moment on the field
The baptism was held on August 7 on the football field following practice.  The minister for the baptism was the team's Character Coach Chad Diehl. Two players were baptized.
In a social media post, Sudden Service posted photos of the baptism.
"Sudden Service has the privilege of setting up the food trailer at Springfield High School's Friday night Home games. Yesterday we were able to go to the field and watch 2 of the players be baptized on the field." #suddenservice #suddensummer #fridaynightlights🏈 #trainthemupinthewaytheyshouldgo
UPDATE: September 11, 2019.
A group called the Freedom From Religion Foundation (FFRF) sent a letter to the school district with concerns about the event being held on school property.
The school district released the following letter regarding the (FFRF)'s concerns.
"Robertson County Schools has reviewed the incident outlined by FFRA and has determined that neither the school nor school personnel have violated any policies or laws in this matter.
Specifically, the activities that occurred on or about Aug. 7, were student-initiated, student-led, and occurred after the practice session had ended, and after school hours. All participation was voluntary with no requirement for attendance either stated or implied."
The district added that they have not received a single complaint from citizens about the service.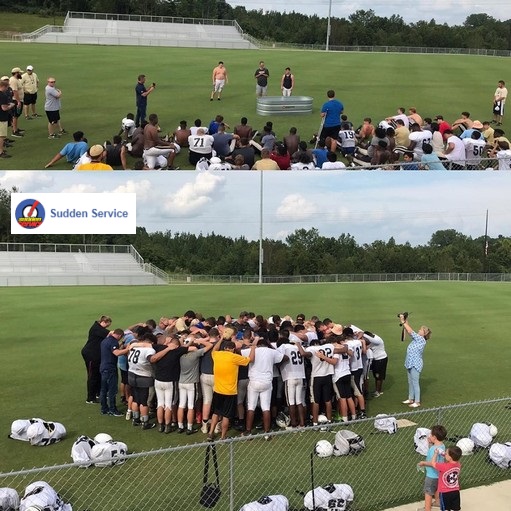 Smokey Barn News (Advertisement)

Springfield's Robert F. Woodall Elementary – We are excited to be back for the 1st week of school!
Thank you to Small Wonders Enrichment Center and Chris White's Extreme Martial Arts for sponsoring these Back to School prizes. Congratulations to Rivers Waddey and Xavier Swafford!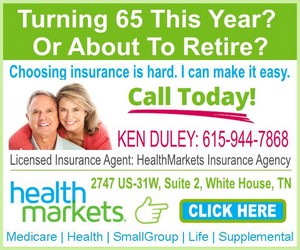 Habitat House In Springfield Dedicated To Local Family
Housing ministry, Habitat for Humanity builds 14th home in Springfield. (see video above) Habitat for Humanity is a global nonprofit housing organization working in local communities across all 50 states in the U.S. and in approximately 70 countries. Habitat's vision is of a world where everyone has a decent place to live.
Habitat's newest home in Springfield is located on Rawls Street and was dedicated to Anettra and Mitchell Northington and daughter Akeila on Friday afternoon on August 9th, 2019. Smokey Bar News was there and captured the dedication in a special video report above.
Habitat works toward their vision by building strength, stability and self-reliance in partnership with families in need of decent and affordable housing. Habitat homeowners help build their own homes alongside volunteers and pay an affordable mortgage.
The city of Springfield, as well as many local companies and individuals, contributed to the built. To list a few, Contractor Barnett Builders, Cobb Construction, Springfield Carpet One and Electrolux. For the full list of contributors, email Melody Diorio at [email protected]

SAVE THE DATE of August 17…
Free Remote Medical/Dental Clinic Coming To Springfield Aug. 17th
SPRINGFIELD TENNESSEE: (Smokey Barn News) – The Robertson County Baptist Association is bringing a Remote Free Medical/dental and Vision clinic to Springfield on August 17th.
The clinic will be held at the Center located at 401 Main St in Springfield from 6 am to 6 pm. Tickets will be available at 4 am. Admittance will be…Read more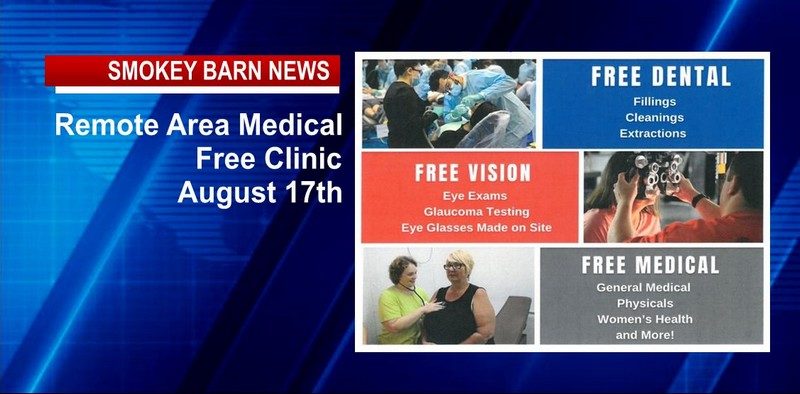 Springfield's Payne Chevrolet Announces Another Happy Customer!
On behalf of Payne Chevrolet and Mr. Stewart, we would like to congratulate Mary Barbee on the purchase of her Honda CR-V! Thank you for your business and we look forward to providing great service later on down the road.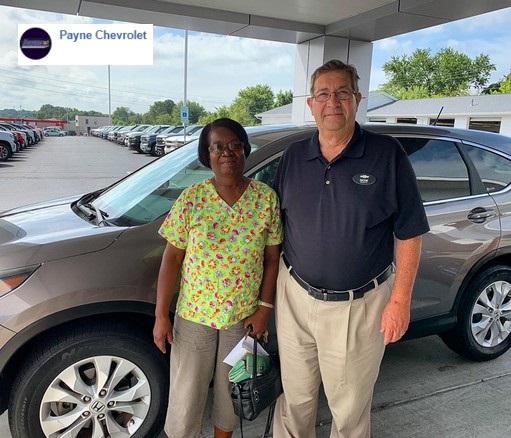 SAVE THE DATE OCTOBER 13…
Springfield's Depot To Host  "Fall Fiesta Dinner Party" for Bransford!
Join us for a Fall Fiesta Dinner Party on October 13th from 5-9 pm PM at the Depot Bar & Grill located at 1007 S Main St, Springfield, TN! MARK YOUR CALENDARS – this event sold out in less than three hours last time!
Depot is BACK and hosting another incredible fundraising dinner for Bransford Community Center! This time, we are TRIPLING the amount of tickets available to the public and having several food stations! For tickets click here.
Enjoy a delicious array of food, mix and mingle as you please both in the restaurant and on the patio, and have a wonderful time while helping us make Bransford Community Center a reality!
Tickets will be $75 per person and include all food stations, soft drinks and one margarita per ticket. A cash bar will also be available.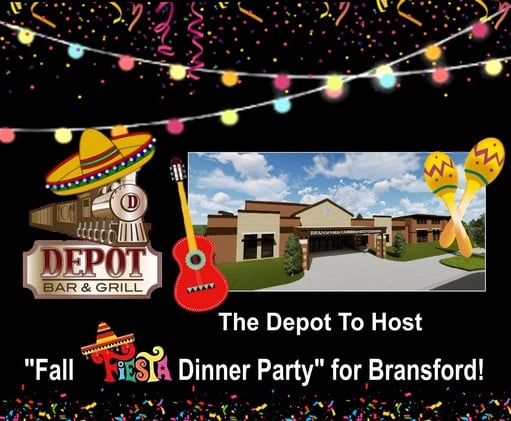 Food stations and menu (Items may change as we get closer to the date and we'll keep you updated here!):
Homemade tamales
Carnitas
Taco station
Pork & black bean stew or posole
Yucatan pickled red onions
Quesadillas
Mango salsa carnitas
Homemade guacamole

In Robertson County News
Robertson County Sheriff's Office – Facility Training Officer Of The Year
Springfield, TN – The Robertson County Sheriff's Office would like to announce that Sergeant Patrick Traughber was named Facility Training Officer of the year for 2019 at the Tennessee Corrections Institute Annual Conference this week. In the past 7 years, the State has awarded the Robertson County Sheriff's Office FTO of the year 3 times, and Jail Administrator of the year.
TCI is responsible for inspecting and certifying local correctional facilities. TCI holds an annual conference in Gatlinburg, TN for Correctional Professionals throughout the State of Tennessee. Each year, TCI recognizes a Facility Training Officer based on their outstanding work, performance, and dedication.
Sergeant Patrick Traughber has served with the Robertson County Sheriff's Office for 7 years, and is currently the Training Coordinator for the Robertson County Detention Facility. As the Training Coordinator, Sgt. Traughber is responsible for all new Corrections Officers training, and keeping current Corrections Officers in compliance with Tennessee Corrections Institutes standards annually.
"I am very proud of the recognition that Sgt. Traughber has received. His dedication, hard work, and passion for educating our new and current Corrections Officer makes him a great asset to our Sheriff's Office team. Our team here continuingly being recognized across the state is another example of how we strive to provide the best professional law enforcement services to the citizens of Robertson County," stated Sheriff Michael Van Dyke.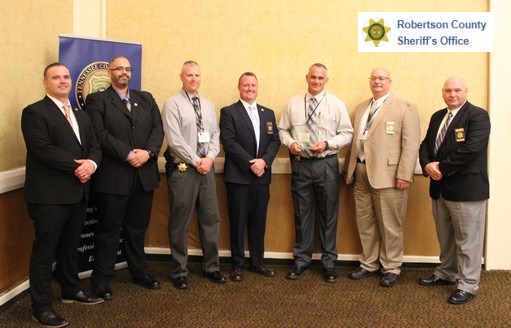 Smokey Barn News (Advertisement)

Martin's Chapel United Methodist Church & Robertson County Sheriff's Office Give out fun goodie bags to kids
Big Shout out to Martin's Chapel United Methodist Church for donating gift bags to the Sheriff's Office filled with fun goodies! Deputies had a great time giving them out to the kids.

Smokey Barn News (Advertisement)

Robertson County Fair 2019 – Everything You Need To Know
The Annual Robertson County Fair Kicks off Tuesday, August 20, 2019. The fair will begin with its annual parade on Memorial Blvd in Springfield at 5pm.
For all the details, schedule of events, ticket info and more…CLICK HERE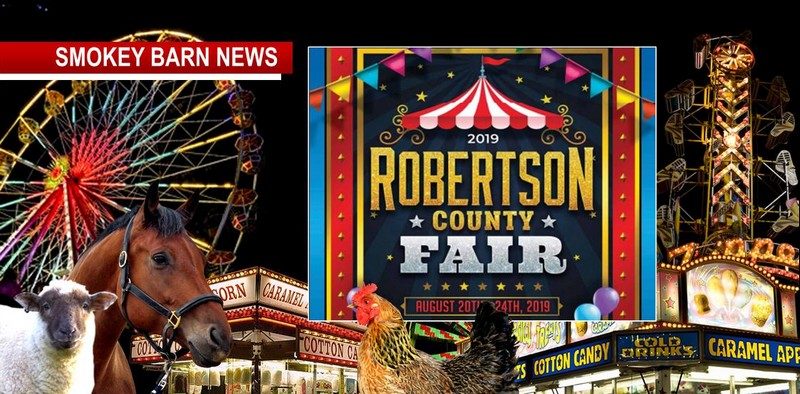 ALSO, SAVE THE DATE AUGUST 21…
Faith Night at the Robertson County Fair on Wednesday, August 21st at 7:00 pm.
Everyone is welcome!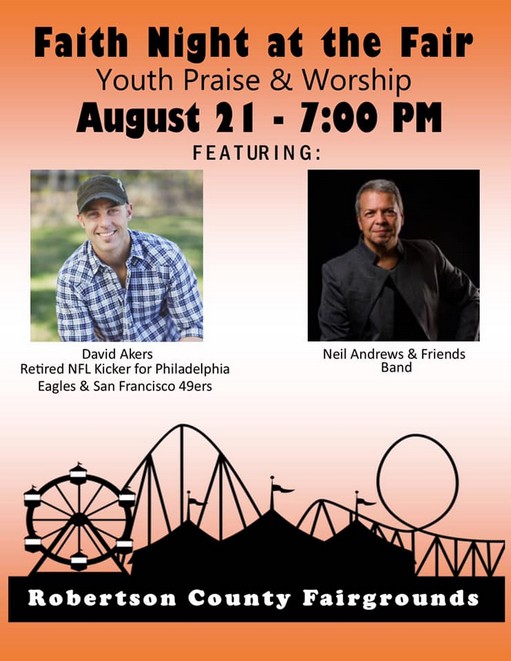 Lost & Found In Robertson County… Daisy, Pearl & Archer were all found safe and sound! 
Check out The LOST & FOUND Robertson County TN page. Many people have been reunited with their lost pets and valuables. Join the community!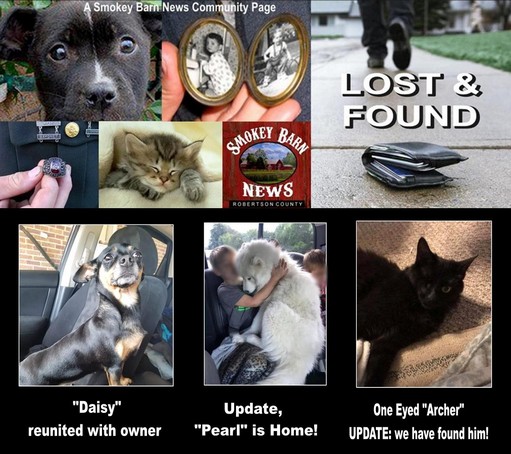 (Robertson County) CEMC ANNOUNCES CUMBERLAND CONNECT
"For years something has been missing from rural Tennessee. It's time for everyone to have access to high-speed internet. Introducing Cumberland Connect, powered by Cumberland Electric Membership Corporation." CEMC
WHO: CEMC Management and Community Officials
WHAT: Cumberland Electric Membership Corporation will host a special event to introduce its new broadband subsidiary Cumberland Connect, LLC.
WHEN: Thursday, August 29, 2019, 2 p.m.
WHERE: (Adams, TN) Bell School Community Complex, 7721 Old Hwy 41 N, Adams, Tennessee
ABOUT CEMC
Founded in 1938, CEMC is a power distributor in a growing five-county area in Tennessee, serving Cheatham, Montgomery, Robertson, Stewart and Sumner counties. Our mission is to provide dependable, affordable electric service through the expertise and dedication of competent leadership and a well-trained and responsive workforce. For more information, visit www.cemc.org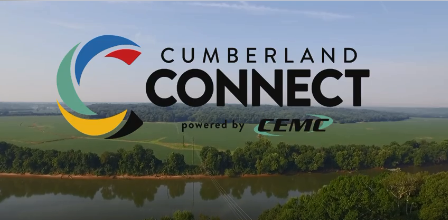 SAVE THE DATE AUGUST 23…
Robertson County Schools To Host informational meeting for parents and administrators of private and home schools within Robertson County
The Special Education Department of Robertson County Schools will be hosting a community based informational meeting for parents and administrators of private and home schools within Robertson County on August 23, 2019, at 9:00 am. This meeting will be held at the Robertson County Board of Education at 800 MS Couts Blvd. in Springfield. The purpose of the meeting is to discuss the needs of students in private and home schools ages three through twenty-two who have educational disabilities. This would also include those individuals who may need assessments to determine their disability status. Home school parents and private school administrators are invited to learn how the Robertson County School System may be able to support the needs of students in a private setting.
If you would like more information please call Jennifer Darden, Misti Swindle, Angela Adams or Jenea Jackson at 615-384-5588. All interested parties are welcome.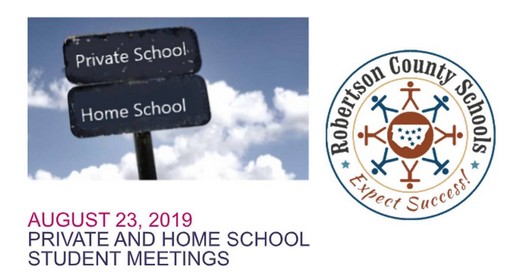 In White House News
White House Area Chamber of Commerce/Farmers Market BBQ Cookoff
And the winner of our first Cook-Off at the Market is……Chief Brady with the White House Police Department! It was all fun and games in this friendly competition. Thank you Chief Bryson and the White House Fire Department for being great sports. We hope everyone had as much fun as we did and let's give a big thank you to the men and women who help keep this City safe! #DiscoverWhiteHouse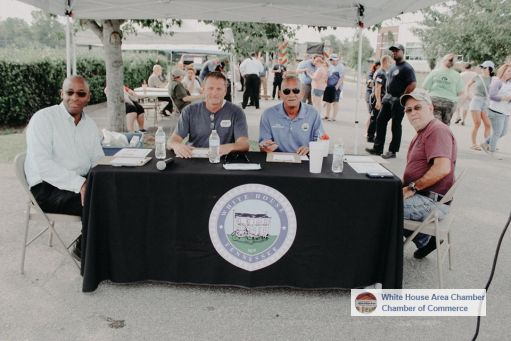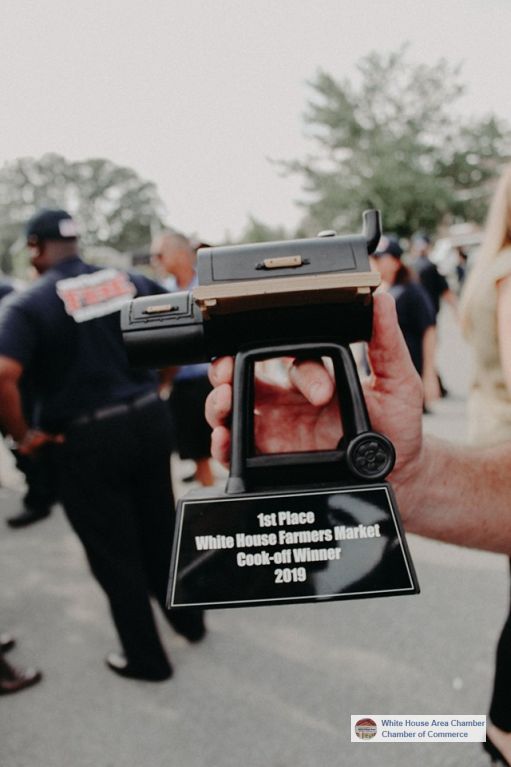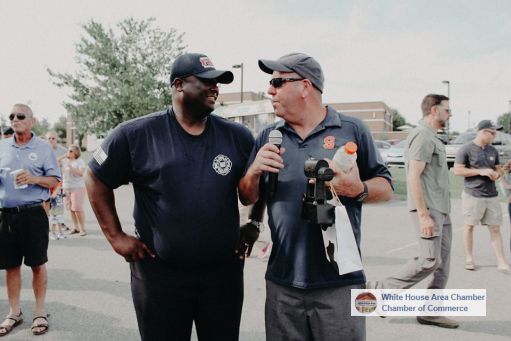 Smokey Barn News (Advertisement)

White House On Fire (WHOF) Returns Oct 5, 2019. – Benefit Concert for White House, TN Volunteer Fire Department, and Salute to Military and Emergency Service Responders Everywhere!

White House, TN (July 31, 2019) …On the heels of an exciting and successful 2018 event, White House On Fire (WHOF) returns Saturday, Oct. 5, 2019, with an even bigger stage, bigger venue, bigger lineup, and overall bigger event. WHOF 2019 will be held at the W.L. ANDERSON SOCCER COMPLEX, located at 2760 Old Hwy 31 in White House, TN.
Gates Open at 11 am. Music begins at 12 noon and concludes at 11 pm with a newly added fireworks display to wrap up the all-day and night festivities.
This year's fundraiser event culminates with the same great Rocktober Celebration concert as last year with a 70's-rock tribute show by the Classic Rock Allstars, and the ultimate 80's hairband tribute show by Hollywood Blvd.
Country Music has been added this year as daytime entertainment with a variety of performers on the schedule. With the common theme intact from last year, guest performers and surprises will be included in various performances throughout the event. Confirmed in attendance so far are members from Winger, Tesla, Vixen, Ted Nugent, Florida Georgia Line, Blake Shelton and The Voice TV show, with more special guests to be announced.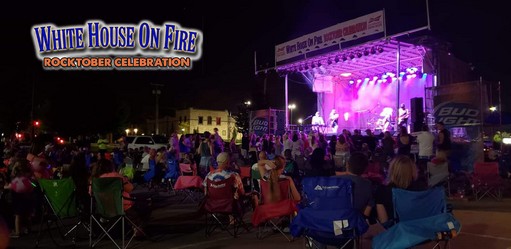 "We are thrilled with the overwhelming response, again this year," says Founder and Co-Producer, Brion Gamboa. "Our music friends have come together in an amazing way, to help us raise funds for our local Volunteer Firefighters. We are so excited to not only support our community but also help promote awareness and salutes to our heroes."
Co-Producer, Brian Bayley adds, "It was a proud moment to be able to hand over a donation check last year. And with an even bigger event, we are looking forward to handing over an even bigger check this year. With so much crime, corruption and hostility in the news these days, we are proud to be able to produce a positive event where the community can band together and support those that support them. It's an all-day, all-star music festival as the impetus, and we look forward to the audience having a great, safe, and fun time!"
"With the cancellation of the October 5th Kid Rock Fish Fry, we even added a Kid Rock impersonator," state the producers. "That was a big weekend for those fans too, and now they still have an outlet, for a night of music they were already planning!"
General Admission ticket's go on sale now. Sponsorship, vendor, volunteer and general donation opportunities available as well. Click here for vendor application
Guests should bring their lawn chairs and blankets for the event's outdoor lawn seating. Concessions will be available on-site. No coolers allowed.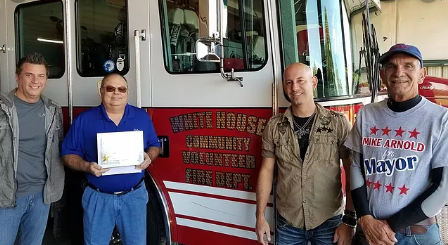 In Cedar Hill/Adams News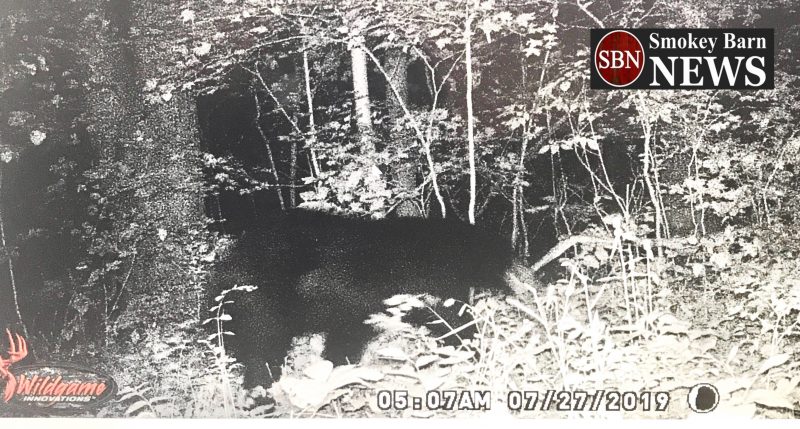 Third Bear Sighting In Robertson County (Captured on Trail-Cam)
CEDAR HILL TENNESSEE: (Smokey Barn News) – Bear captured on a trail-cam makes third sighting in a month in Robertson County. The photo was taken less than a mile from the site that a black bear was hit by a car just two days earlier.
The Walker family, Lacey and Jay, (owners of Transmission Exchange in Springfield) enjoy the outdoors and set up a trail cam on their property, located on Maxey Road in Cedar Hill. MAP This afternoon the Walkers realized they hadn't checked the camera in a while. Most of the time the Walker's camera captures deer and raccoons but on July 27th the camera captured something a little different, a black bear.
Officer Stratton with the Tennessee Wildlife Resource Agency (TWRA) has authenticated the photo and he will be examining the site.
That makes two confirmed sightings and one unconfirmed sighting in a month. The first sighting was back on June 29th. A black bear was spotted by several witnesses in Cross Plains near the city's Annual Trash & Treasures event. FULL STORY
The second sighting was in Cedar Hill on July 29th, just two days after the Walker's trail-cam captured the photo above.  A Springfield woman hit a bear with her car. The bear survived the encounter and wandered off. Officer Stratton, investigated the incident and told Smokey Barn News that (based on the evidence) the bear was probably not seriously injured after being hit by the car.  FULL STORY & PHOTOS
"The trail camera picture appears to show a black bear in the area where one was hit by a vehicle in the early morning hours of Monday, July 29, 2019, Officer Stratton said. "If the date and time on the camera is correct, it was taken about 2 days before the bear was struck by the vehicle on Turnersville Road.
"We would like anyone with pictures of the bear to send them to us if you have them. We believe the bear to be alive and well but would love to see some pictures taken after Monday, July 29, 2019."
What should I do if I encounter a bear at close range?
The first rule is that you want to make your presence known by yelling and shouting at the bear in an attempt to scare it away. If a bear is reluctant to leave then proceed to throw rocks or other objects at the bear while continuing to yell. Portray yourself as the dominant animal and do not back down. If a bear is close enough that you feel uncomfortable, slowly back away, continuing to yell while watching the bear at all times. Never run from a black bear as this may trigger a natural response to chase.
Are black bears dangerous?
Black bears are normally very elusive and shy animals… and unless they have become accustomed to human food sources, they tend to avoid people. Bears are very curious animals, however, and this should not be mistaken for aggression. Prevent any conflicts by treating bears with respect as they are wild animals whose behaviors can be unpredictable.
Black bears are one of Tennessee's state treasures and no other animal exemplifies the wilderness experience like them. They have been called a charismatic mega-fauna and for good reason – everyone from non-hunters, to hunters, to wildlife watchers – we all love bears in our own special ways. For these reasons, it is everyone's responsibility to keep them wild and keep them alive.
Report a Bear Sighting    MORE ON BLACK BEARS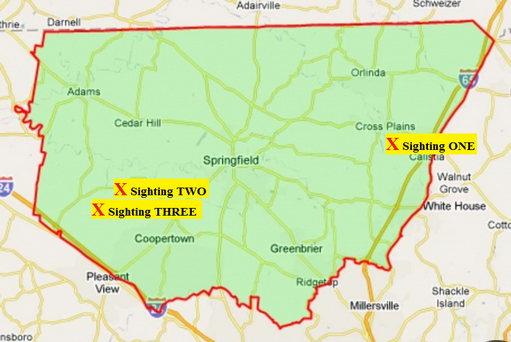 Bear Hit By Car In Robertson County
CEDAR HILL/ADAMS TENNESSEE: (Smokey Barn News) – Back in June numerous witnesses reported seeing a black bear in Robertson County.  The bear was spotted near the Annual Trash & Treasures event in Cross Plains. FULL STORY Now we have a second sighting by a Springfield woman that actually hit a bear with her vehicle.
The encounter has been confirmed by the Tennessee Wildlife Resource Agency (TWRA) with hair fibers collected at the scene. The hair fibers were sent to the TWRA's lab and confirmed to be the hair fibers from a black bear. The Tennessee Wildlife Resource Agency has its own lab at the University Of Tennessee At Martin. Read more…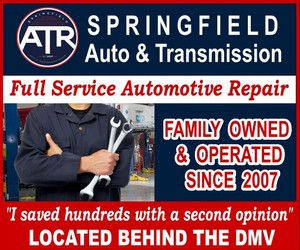 (Cedar Hill, TN) Head's Farm Builds Corn Maze To Benefit The #BraxtonStrong Foundation
Heads Farm has teamed up the #BraxtonStrong Foundation which was created earlier this year for a local boy, Braxton, who was diagnosed with a type of brain tumor, Medulloblastoma & after a year & a half of fighting his fight he's the one who ultimately won. As an 8-year-old his passion was playing baseball anywhere & anytime he could. If he wasn't physically playing he was playing it on a game or talking about it.
Part of the proceeds from this event that are received will go to help raise awareness for other children in need as Braxton was always wanting to help & give to others.
#BraxtonStrong bracelets, decals, baseball tees & t-shirts are for sale at Heads Farm located at 3422 Kinneys Rd Cedar Hill, Tennessee. (615) 573-2401
More details to follow about the event with the dates, times, admission, activities & such at a later date so be on the lookout for all the fun things that will be happening in Mid September thru the month of October here at the farm. Donations to #BraxtonStrong can be made at this  link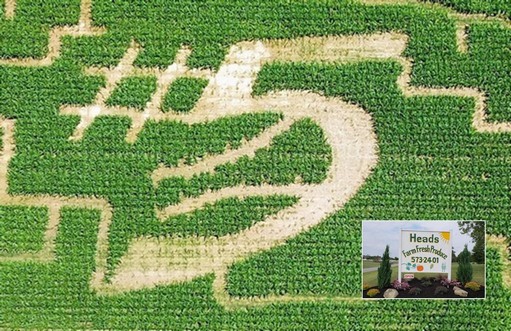 In Ridgetop News
SAVE THE DATE AUGUST 13…
First Baptist Church Ridgetop – It's that time again. We will have about 40 boxes for give away. August 13th from 12 PM – 3 PM
The Commodity Food Program provides non-perishable food items to eligible households through a partnership with the USDA and the Tennessee Emergency Food Assistance Program. For more information call 615-859-4601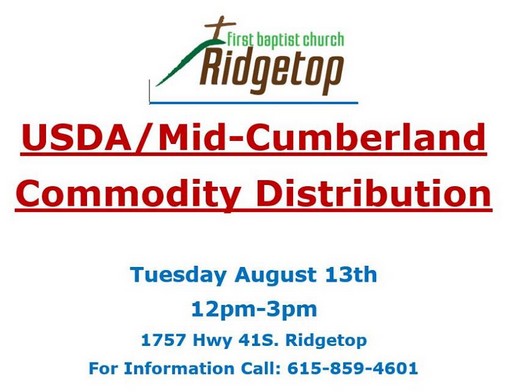 In Greenbrier News
Greenbrier Middle School brought lots of fun to this years Back to School Bash!
Check out the videos, click here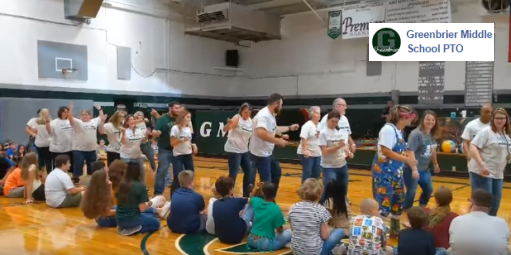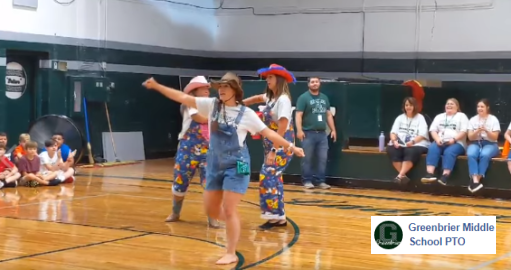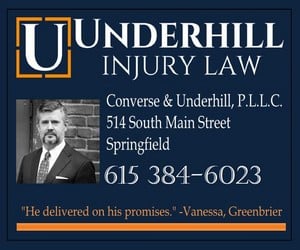 Greenbrier High School Wins Chamber's Pep Rally On the Square – #4for4 #4peat
Five area high schools came together on Springfield's Historic Square Thursday to kick off the school year by competing against each other in games like tug of war, limbo, egg toss and more. Each school's cheerleaders, dance teams and marching bands from each school energized the crowd.

In Millersville News
Millersville Fire Department – A Look Back…
The Millersville Fire Department has shared some great photos (see photos below) of their department in the days before social media and Facebook. In fact, they are building an album. If you have any old pictures of the Millersville Fire Department, their staff, or even apparatus, you can send them here.
How many people can you name in the photos below?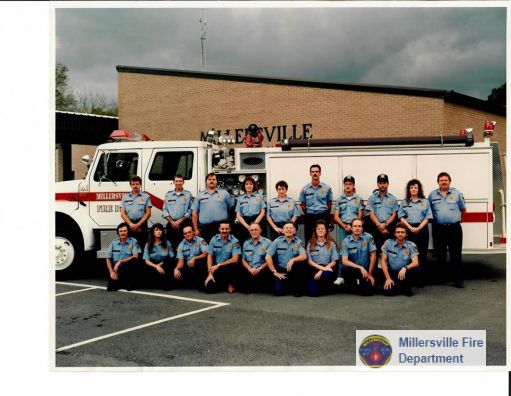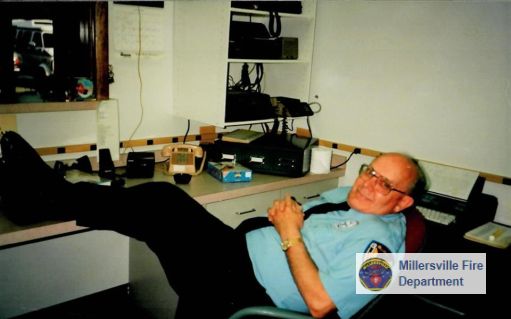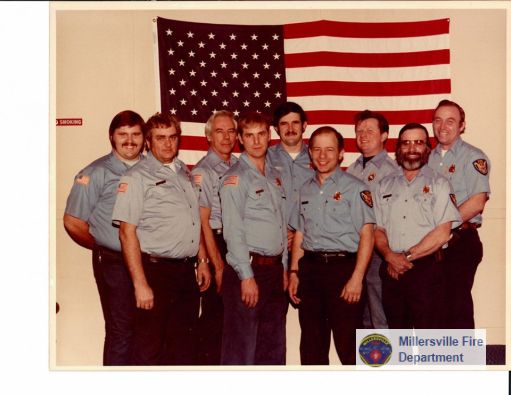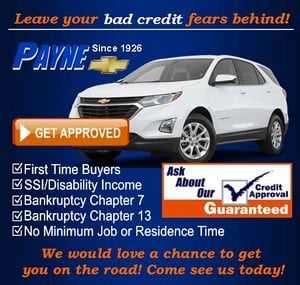 SAVE THE DATE AUGUST 17…
Millersville Public Library Children's Department Present Popcorn and PJ's movie day
Make plans to join us for our Popcorn and PJ's movie day next Saturday, August 17th at 1:00! Congratulations to the winner of our Popcorn and PJs movie poll! We will be showing Detective Pikachu (PG) You wear your PJs, and we'll bring the popcorn! Check out the movie trailer below.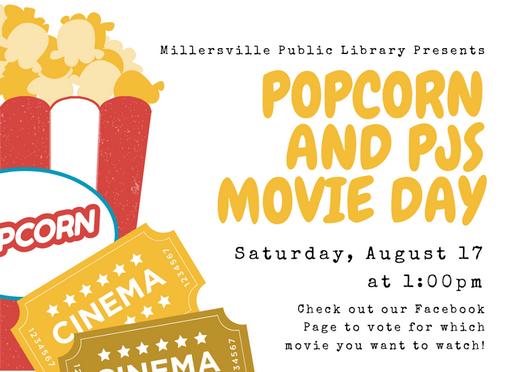 In Orlinda News
August 17th: Orlinda's Byrum Porter Senior Center – Line Dance Lessons, Kareoke & Food!
Beginner-friendly Line dance lessons from 1 pm to 3 pm for $10
Dance floor open from 3 pm to 8 pm
Karaoke from 5 pm to 8 pm
Kitchen opens at 5 pm to purchase food…
Byrum-Porter Activity Center: 9123 Highway 49 East—Orlinda, TN
Contact Info: Michelle at [email protected] 978-265-8252
Joy at Byrum-Porter 615-654-3161 See Full Flyer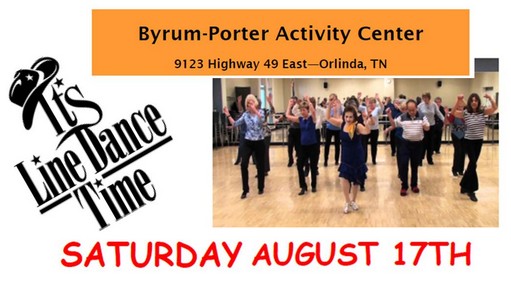 Check out all the fun to be had with Orlinda Seniors. Just head over to the Byrum Porter Senior Center website 

In Pleasant View News
Pleasant View Volunteer Fire Department Train to Keep You Safe
Pleasant View Volunteer Fire Department's night crew conducted training drills for members that are working to become drivers and drills for newer members. Topics covered: hose line deployment/advancement, pump operations and nozzle reaction. PVVFD is always #here4you.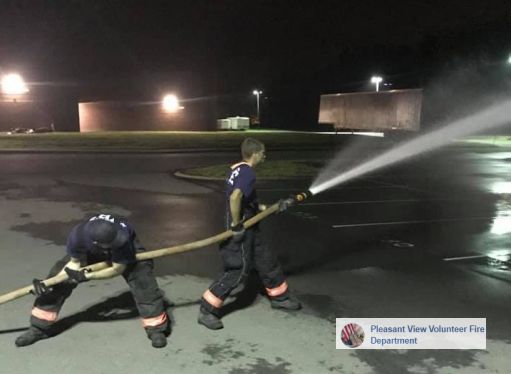 In Coopertown News
Coopertown Police Department Welcomes Officer Anthony Venable
"Coopertown Police Department would like to welcome Officer Anthony Venable to our family. Officer Venable has been in law enforcement since 2008. We are excited to have him as part of our agency."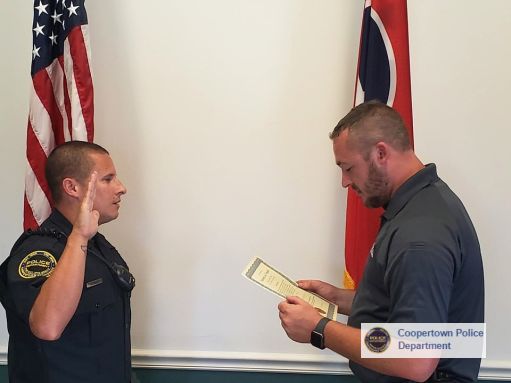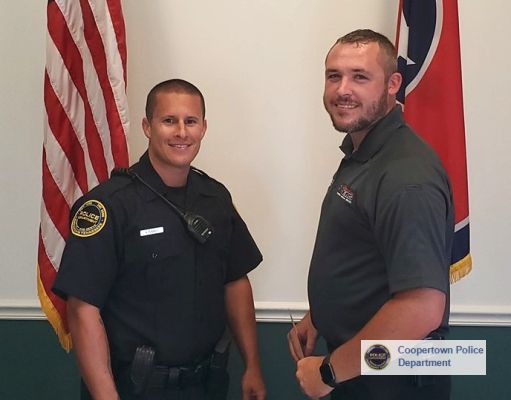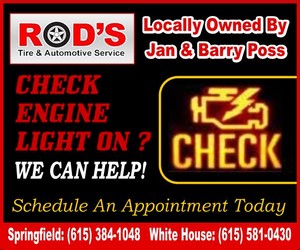 In Portland News
Portland TN Fire Department – Extrication Training
On Monday, August 5th the C-Shift spent some time doing Extrication Training. "We're always training and striving to better serve our citizens and community," the agency said.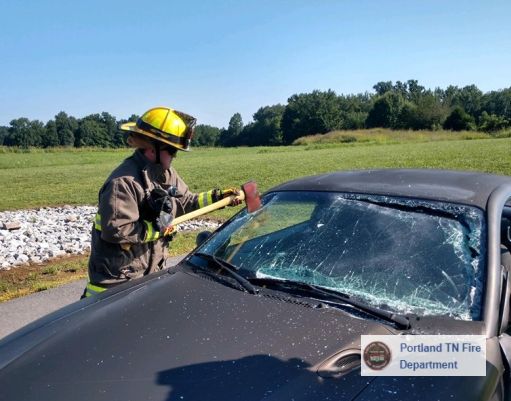 Portland Chamber of Commerce members, Portland Fire Department, Portland Police Department and Sumner County Sheriff's office welcome students back to school with Handshakes & Hi-Fives
"Handshakes & Hi-Fives at Clyde Riggs Elementary School! Thanks to our Chamber members, Portland Fire Department, Portland Police Department and Sumner County Sheriff's office for participating in giving high fives to students (and teachers) for making it through their first week of school!" the Portland Chamber of Commerce said.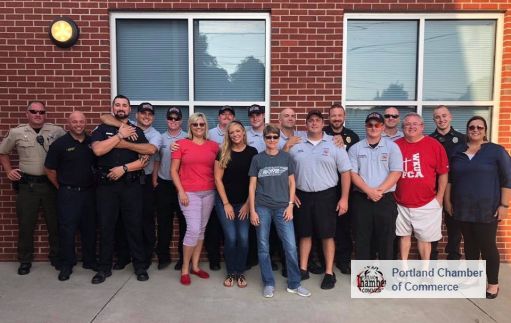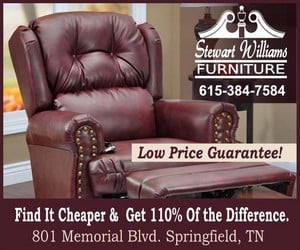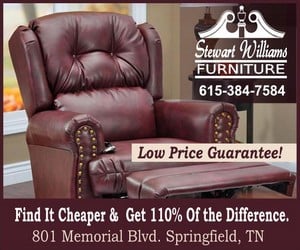 SAVE THE DATE – AUGUST 24th…
Portland's  3rd Annual Farm to Table Dinner
On Saturday, August 24th the Portland Chamber of Commerce will be hosting their 3rd Annual Farm to Table Dinner under the lights on Main Street catered by Carolyn Berry. Live music & appetizers will start at 7:00 pm with dinner beginning at 7:30 pm. The acoustic duo of Dean & Jerry will be providing entertainment at the event.
Tickets are $75 each and can be purchased HERE or by calling 615-325-9032. RSVP's are required for this event by August 16th. The main course will be panko & parmesan crusted chicken with lemon arugula, roasted red skin potatoes with peppers & onions, green beans, and southern corn. Appetizers, salads, bread, and desserts will also be served along with assorted wines from Sumner Crest Winery. You can CLICK HERE for the full menu. If you have dietary restrictions, please call the Chamber office to inquire about alternative menu options.
For more information regarding the Farm to Table Dinner or the Portland Chamber of Commerce: [email protected] or (615) 325-9032.

In Neighboring Goodlettsville News
The Authentic Coffee Company's Annual Jeep Meet Raised Money for The Lucky Farms Animal Rescue
The Authentic Coffee Company in Goodlettsville held it's 6th Annual Jeep Meet Event Saturday, August 3rd. Jeep Owners, Spectators, and vendors help to raise $400 for The Lucky Farm Animal Rescue.
Lucky Farms Animal Rescue is a 501c3 devoted to rescuing, rehabbing and finding forever homes for animals, specializing in giant breed dogs.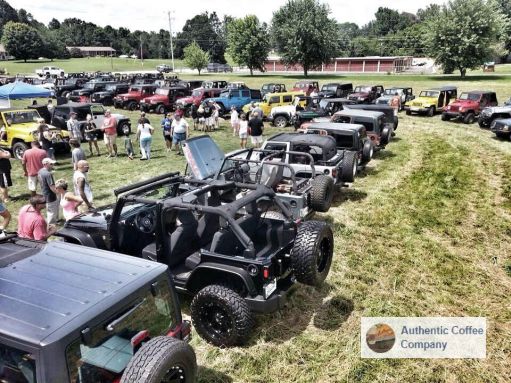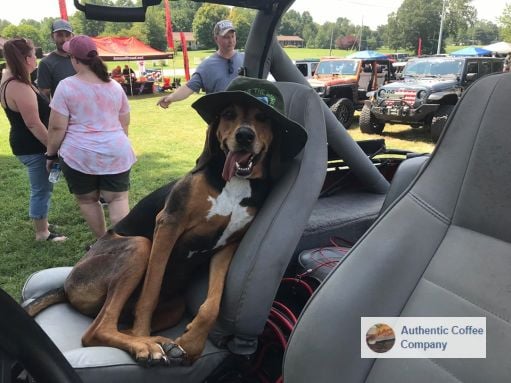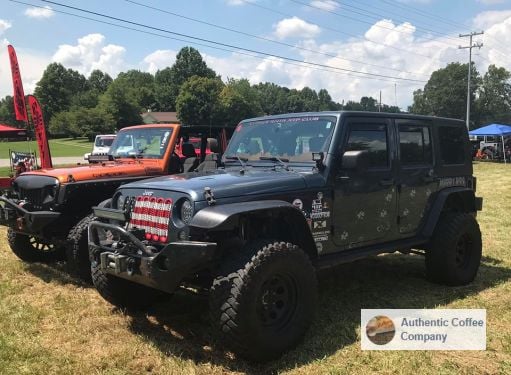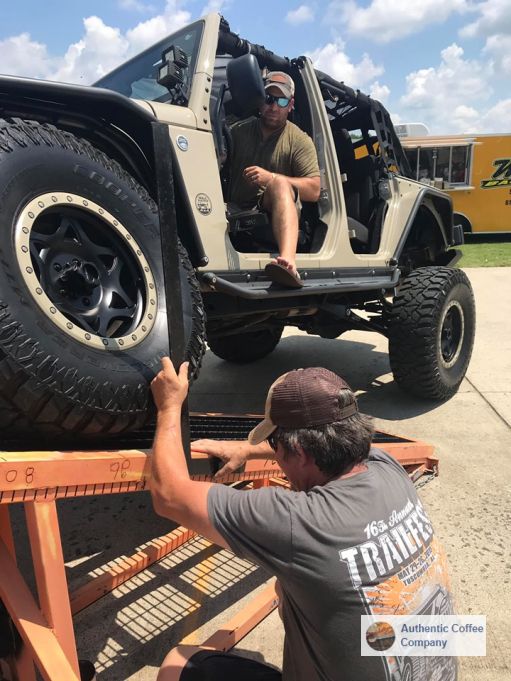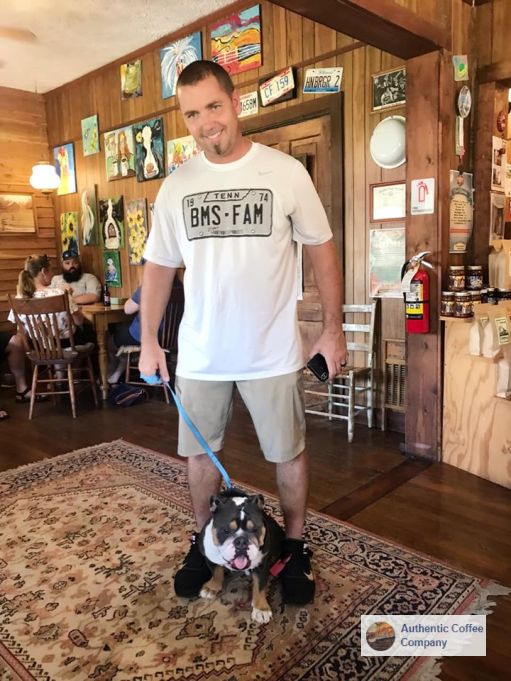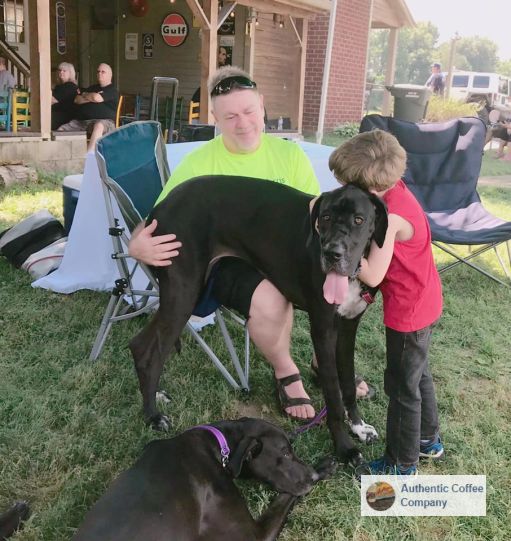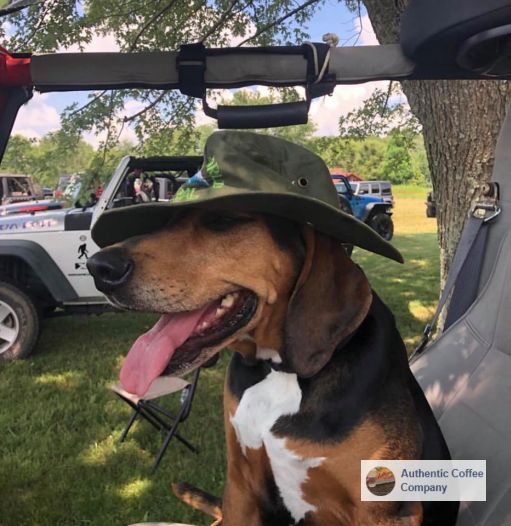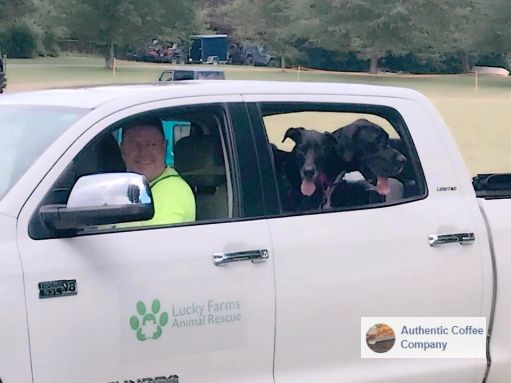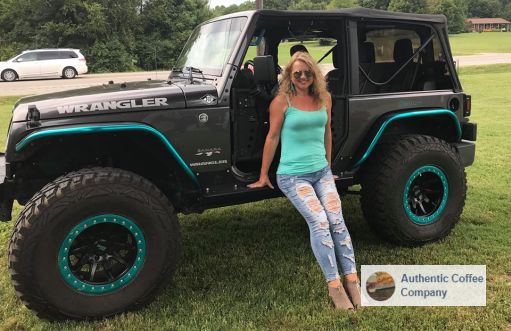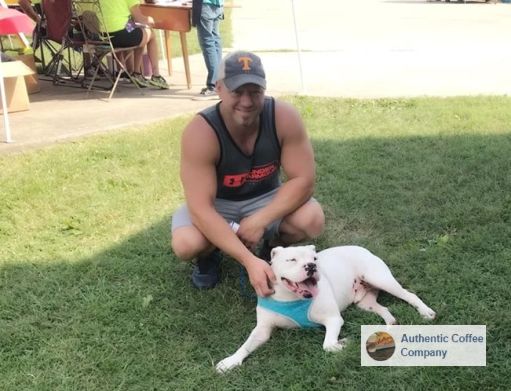 SAVE THE DATE SEPT. 7…
Goodlettsville's annual Salty Dog festival is set for September 7th at Goodlettsville City Hall with food, crafts, art, car show, kiddie train, live music and a dog costume contest. A full day of fun for everyone!

The city of Goodlettsville Fire department – "Come out and meet Sparky"!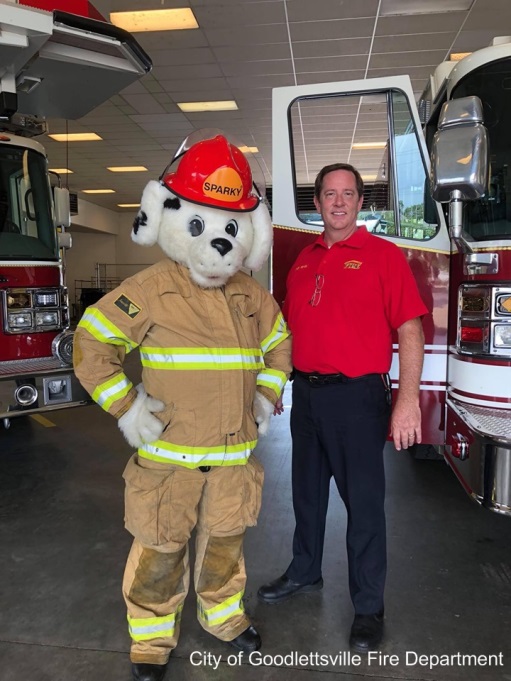 Also, SAVE THE DATE SEPTEMBER 19th…
Goodlettsville- Music At The Farmers Market, Mark your calendars!!! You don't want to miss this one! Kids activities too!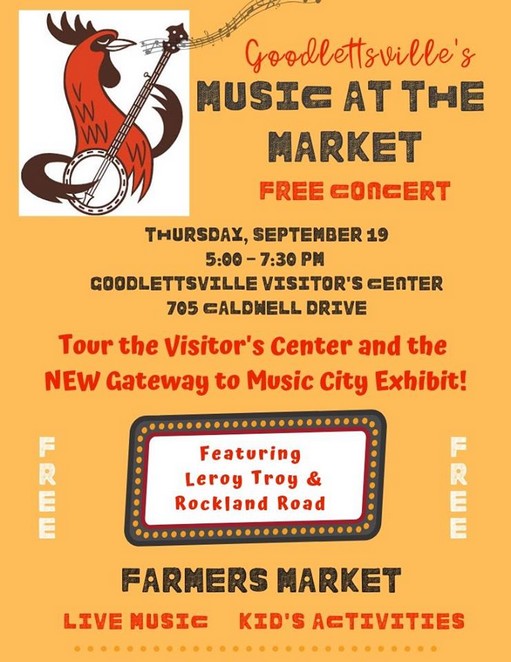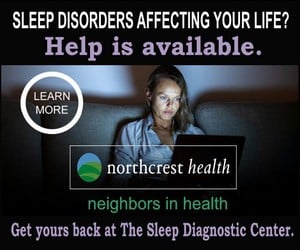 In Neighboring Clarksville News
The National Night Out held at the Wilma Rudolph Event Center had something for everyone.
National Night Out is meant to enhance the relationship between neighbors and law enforcement while bringing back a true sense of community. It afforded an opportunity to bring the community together under positive circumstances. Children and adults alike were able to engage with the emergency responders and other local agencies and see the equipment and tools which are used in our community.
The weather didn't fully cooperate, but those that were able to attend before the inclement weather seemed to fully enjoy themselves. "Thanks to the community for coming out and contributing in the effort to keep their community safe."
Photos by Jim Knoll-CPD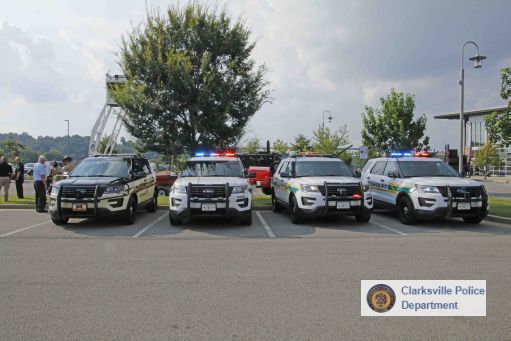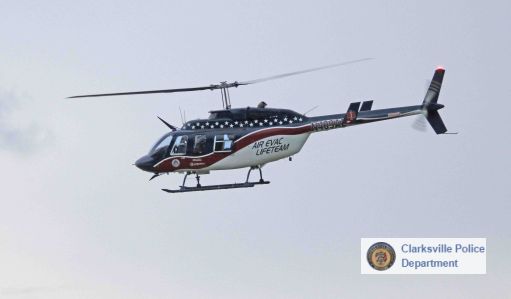 Here's a link to our last issue…
Smokey's People & Community News Across The County August 4, 2019
Submit your story idea for next weeks issue to [email protected]
Smokey Barn News (Advertisement)
Smokey Barn News (Advertisement)
We bring you ALL the News in and surrounding Robertson County, Tennessee.