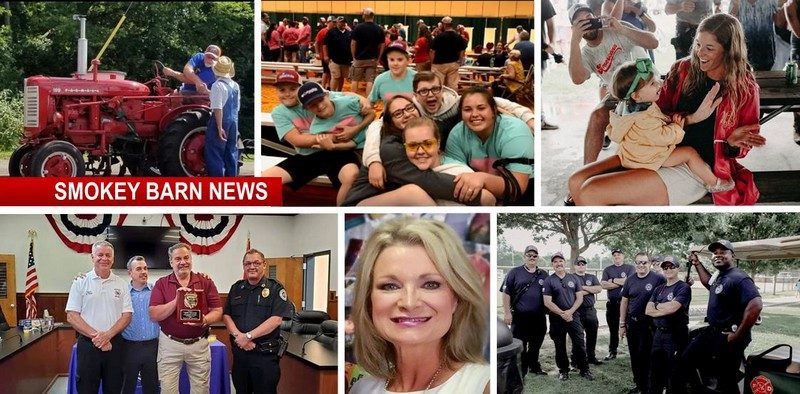 Smokey's People & Community News Across The County July 21, 2019
ROBERTSON COUNTY TENNESSEE: (Smokey Barn News) – Welcome to Smokey's news in review. This week we have over 25 stories and events for you. It's a look back at People & Community news along with this week's top stories, some you haven't heard about and may only see on this page.
Don't be the only one around the watercooler this week that doesn't know what's going on, be sure to read every edition, and be sure to tell your friends!
Do you have a story you would like to submit? Smokey Barn News welcomes your community news and photos. Email your story ideas to our 24/7 news desk; [email protected]

In Springfield News
Springfield's Cheatham Park Elementary Welcomes New Administrators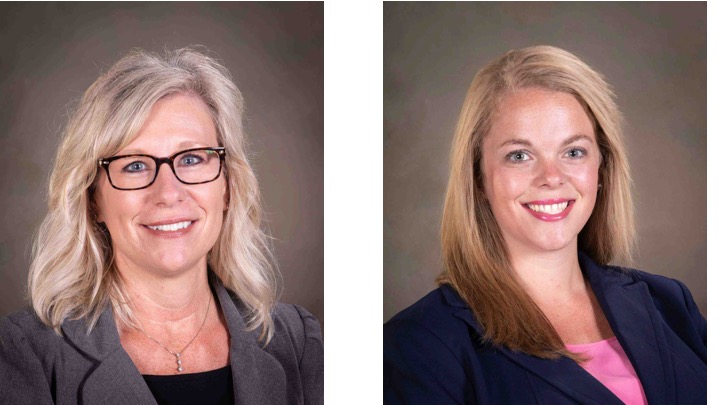 Cheatham Park Elementary School will be under new leadership as the 2019-2020 school year begins with the placement of Theresa Chandler as Principal and Megan Keyes as the new Assistant Principal.
A graduate of Tennessee State University, Chandler, who has been an educator since 1993, has been with Robertson County Schools since 2013 and has taught in both Coopertown Middle and Springfield High schools. Prior to coming to RCS, she taught in Cheatham County schools. During her career she has furthered her education with both a Master's Degree, and an Endorsement in Supervision and Administration from TSU.
Director of Schools, Chris Causey said, "We are excited to announce Mrs. Theresa Chandler as the new principal of Cheatham Park. Mrs. Chandler has been the Academic Coordinator at SHS, an elementary teacher, special education teacher, extended behavior teacher, and a high school assistant principal. Her vast experience will serve her well as she leads to continue the amazing work going on at 'The Park'."
For her part, Chandler is enthusiastic about her new responsibilities.
"I am very excited and honored to be a part of Cheatham Park Elementary. I feel blessed to have the opportunity to work with so many wonderful teachers, students, parents, and community members. It is my goal to provide a safe and caring place where children come first. By putting children first, we will achieve the school's vision to be learners today and the leaders of tomorrow."
Incoming Assistant Principal Megan Keyes has taught with RCS since 2013. Keyes graduated from Austin Peay State University in 2013 and earned a Master's Degree from Union University in 2018. She was already a current teacher at CPES, making her familiar with students and staff.
Dr. Causey announced, "We are proud of the work she has already done at CPES, and look forward to working with her in this capacity as she continues to help lead that school into a bright future."
Both administrators are excited at the possibilities of the coming school year and are already immersed in their preparation for the opening of school just weeks away.

Springfield's Dog Park Awarded $25,000 Grant
The Boyd Foundation announced 30 new Dog Park Dash winners across Tennessee. That means new and improved dog parks for 30 more Tennessee communities. Springfield's dog park was awarded a $25,000 grant for improvements and expansions like an obstacle course and walking trail.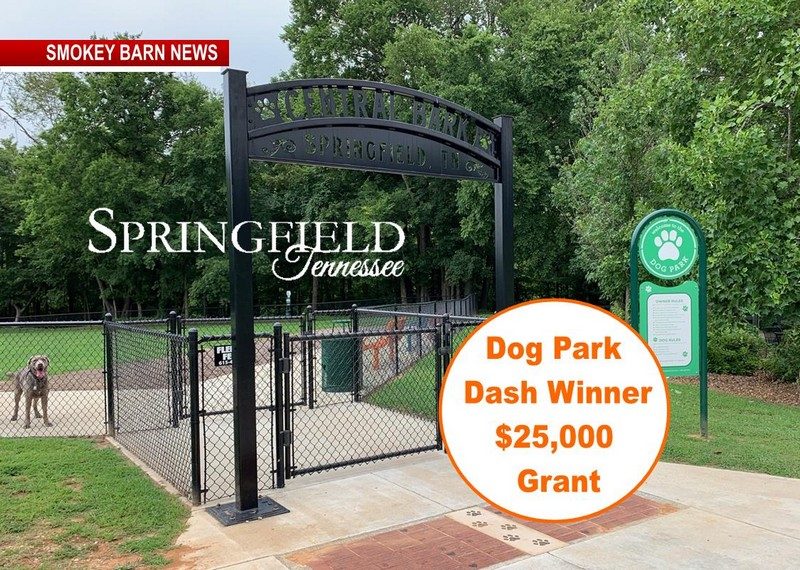 The Tennessee Dog Park Dash, funded by the Boyd Foundation, is dedicated to building or enhancing dog parks across the state. Established in 2018, this program is helping to make Tennessee the most pet-friendly state in America alongside other major efforts from brands such as Radio Systems Corporation, parent company of PetSafe (R). Through the Dog Park Dash, more than one hundred communities across the state of Tennessee will benefit from dog parks.

Springfield Baptist Church Welcomes Local Native David Evans As New Pastor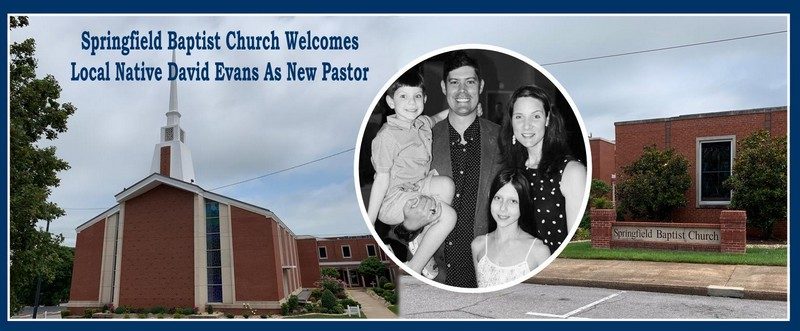 Starting August 4th, Local native…
"My family and I are excited to be called to serve and live the people of Springfield Baptist Church and beyond. In many respects, it is a homecoming as we are being reacquainted with people that we have known our whole life. Our goal is to make it hard to go to hell from Robertson County. The church told me that I was their first pastor from Robertson County. The Lord seems to be using us right where we call home to help those far from Jesus to know Him." David Evans

City of Springfield Honors Family-School Liaison Lisa Cobb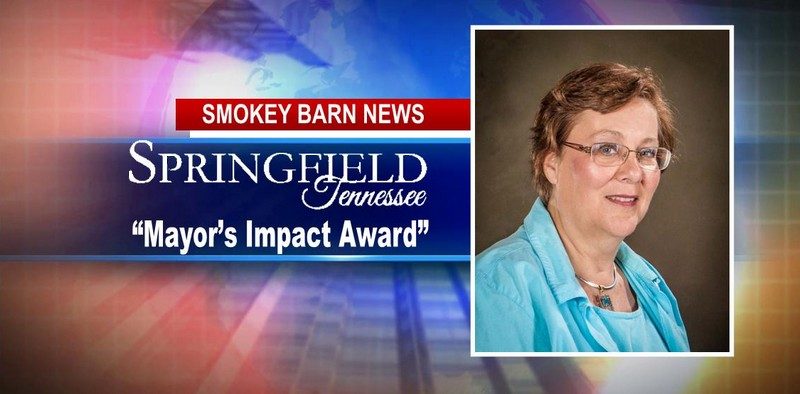 SPRINGFIELD TENNESSEE: (Smokey Barn News) – Robertson County Schools Family-School Liaison Lisa Cobb was honored on Thursday, July 18, by Springfield Mayor Ann Schneider, as the inaugural recipient of the "Mayor's Impact Award."
Schneider presented the award, a plaque, and a proclamation declaring the day, "Lisa Cobb Day," in Springfield, Thursday morning.
Among other comments, Schneider called Cobb, "a servant of God who gives back to her community daily, regardless of race, age, and gender." She continued, noting Cobb has been, "the McKinney-Vento Liaison/Parent-School Liaison for over 10 years with Robertson County Schools." Read More

In Cedar Hill News
Joe Maxey of Cedar Hill, TN Wins Ernest Hemingway Look-Alike Contest in Florida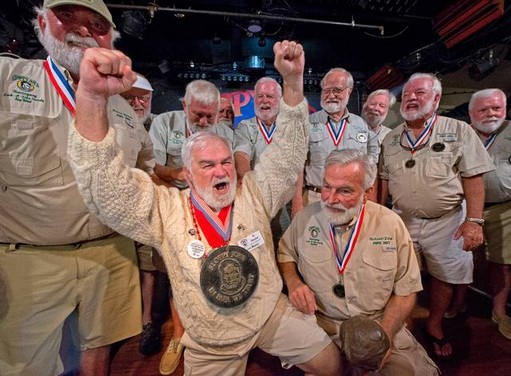 Joe Maxey of Cedar Hill beat out 141 others to win a Hemingway Look-Alike contest in Key West on July 20th.
Reported by the Florida Key News, Joe Maxey, 68, of Cedar Hill, Tennessee, in his eighth appearance at the contest, said his persistence paid off on Saturday night at Sloppy Joe's Bar, where the three-round competition was judged by a panel of former winners.
"I love his writing," Maxey said, after his victory. "He was a great writer and just to be part of this history of Hemingway is just incredible."
Sloppy Joe's was one of Hemingway's favorite hangouts when he lived and wrote in Key West during the 1930s.
During this week's Hemingway Days, dozens of "Hemingways," most dressed like the later-day author with snowy-white beards, thick sweaters and red berets, roamed Duval Street and posed for photos with passersby.
Maxey said he can't catch fish like Hemingway, who fought for deep-sea game fish in the waters between Key West and Cuba, but he shares other traits with the author of "For Whom the Bell Tolls," and "The Sun Also Rises."
"The one thing I have in common with Hemingway is I love mojitos," he said. "And I love women, too."
The lookalikes also spend the week raising money for scholarships to the College of the Florida Keys.
FULL STORY and video on Florida Key News

In Robertson County News
Joshua G. Evans – Tennessee State Capitol, House Bill 1367 Signed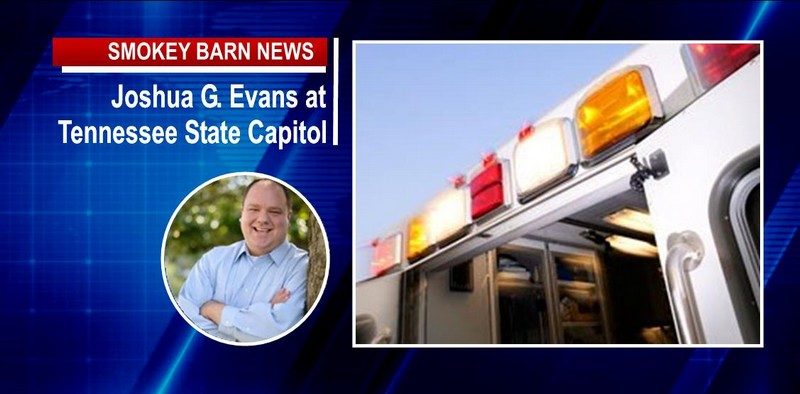 Former State Rep Works On Legislation For First Responders
House Bill 1367 is a simple piece of legislation that allows First Responders and EMTs to carry their required medical certifications on their phone rather than keep a paper copy in their wallet.
"I appreciate Rep. Rick Tillis and Senator Shane Reeves for their work on this legislation to allow our emergency personnel to have one less thing to worry about while making emergency calls and serving our community," said former state rep and firefighter, Joshua Evans.  Gov. Bill Lee signed this legislation into law on May 8.

RC School District Welcomes New Supervisor of Human Resources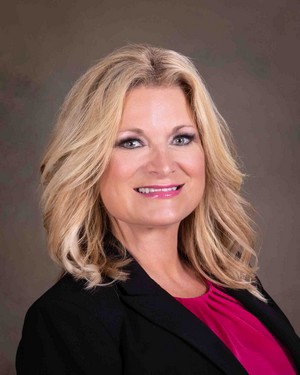 Dr. Beth Batson has accepted the position of Supervisor of Human Resources for Robertson County Schools. She will replace Mrs. Terri Simmons, who is retiring after 41 years of service with the district.
Batson said she's anxious to assume her new responsibilities.
"I look forward to working with the highly respected HR Department of Robertson County Schools," she said. "Together we will sharpen processes and enhance what is going well. We will be committed to recruit, support, and retain the most effective educators for our students while providing superior service to all employees."
District Director Dr. Chris Causey said Batson will be a valued asset to the Central Office.
"Robertson County is fortunate to have someone of Dr. Batson's experience in Human Resources," he said. "We look forward to her being part of Robertson County Schools."
An educator for many years, Batson has most recently served as the Supervisor of Human Resources, Student Services and Policy for Cheatham County Schools. She will transition to her new position over the next few weeks, so as to be in place at the beginning of the school year next month.

Robertson County Senior Center Yard Sale Fundraiser – Support Our Seniors! Donations Appreciated
Donations appreciated by Wednesday, July 24th and Thursday, July 25th between the hours of 10:00 am and 2:00 pm.
Please, no clothes or heavy furniture items due to space and manpower to move heavy items about the facility Most likely will be sausage/biscuits, cake & coffee to purchase as well. Thank You in advance!
Friday, July 26th and Saturday, July 27th The Robertson County Senior Center will have a Yard Sale ( INSIDE ).
Check out all the fun events planned this month at the Robertson County Senior Center! We have all the details, just click on our newsletter

SAVE THE DATE…
Robertson County Senior Center Dinner & Show Benefit August 10
Dinner & A Show "Just A Song at Twilight" By Marcia Savin.  Saturday, August 10th Dinner at 5:30 PM, Show at 6:30 PM. All proceeds benefit the Robberson County Senior Center. Tickets are $20 each and include dinner and the show. Dinner will be fried chicken and all the Fixin's, beverage, and dessert.  Show featuring Sarah Head as "She" and Thom Wilson as "He", directed by Connie Smith. Contact the Senior Center for ticket information at 615-384-6367. Sponsored by the Robertson County Players

UT Extension-Robertson County – Robertson County 4-Hers Competing at the Central Region 4-H Dairy Judging Contest in Shelbyville,TN.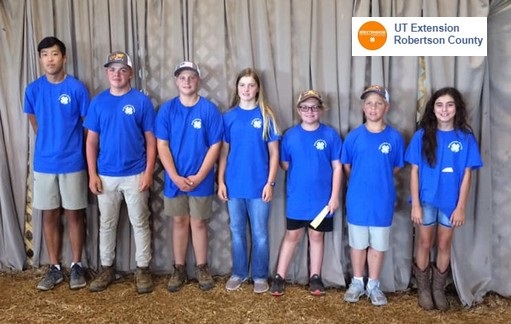 UT Extension-Robertson County LEGO Fun Stop on a rainy Wednesday! Designing, Building & Racing!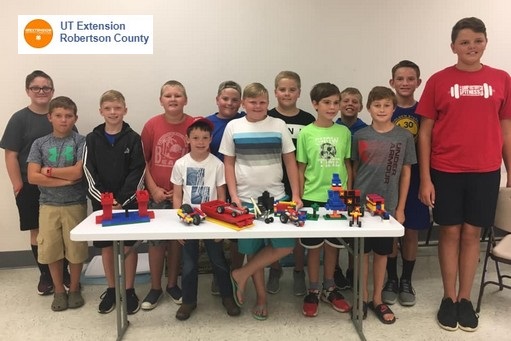 UT Extension-Robertson County – 4-H Young Guns
Check out some of the fun that the Robertson County 4-H Young Guns BB team, coaches, and family members had at the recent Daisy Nationals Contest in Rogers, AR July 3-6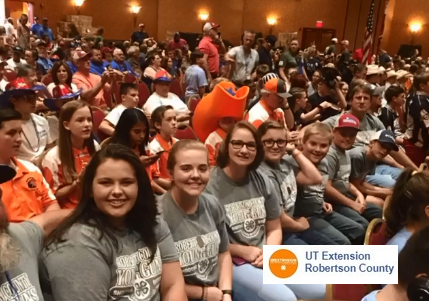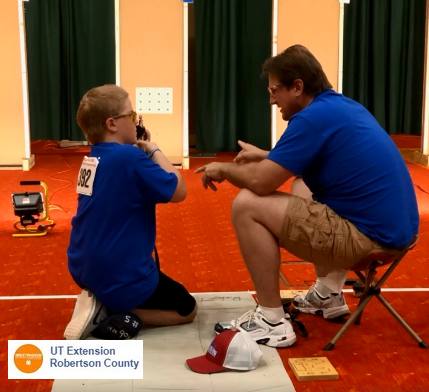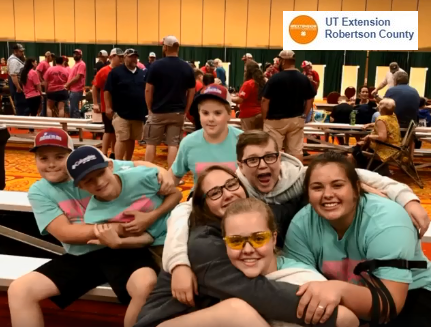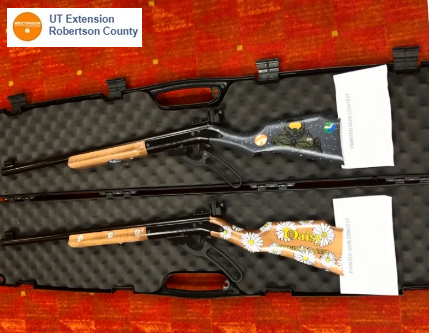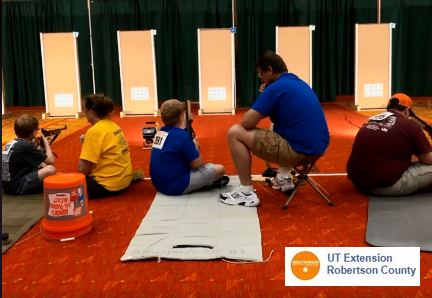 Robertson County Schools: Open House Dates, 2019-2020 Schedule, Sales Tax Weekend & "Back To School Bashes"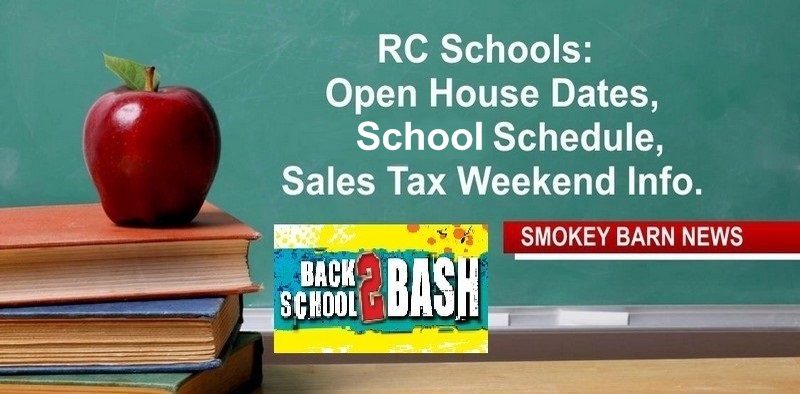 In Coopertown News
Coopertown Middle School Welcomes New Assistant Principal Kevin White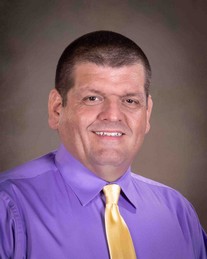 Kevin White, who has taught at Coopertown Middle School since 1997, will begin the 2019-2020 school year as the school's Assistant Principal.
A 1991 graduate of Springfield High School, White earned a bachelor's degree in elementary education from Middle Tennessee State University in 1997 and a master's Degree from Trevecca Nazarene University in 2003.
He has taught math, reading, world geography, and American history at CES as well as having been the assistant coach for basketball, baseball and football.
"I'm very honored and blessed to be asked to help lead Coopertown Middle School," White said after being selected. I have spent 31 years at Coopertown and it is just a part of me."
When announcing the appointment, Director of Schools Dr. Chris Causey said, "Mr. White is a veteran teacher at the middle school level, and was part of our Aspiring Leader Cohort. He is already a big part of the Coopertown community, and we look forward to working with him in his new role."

In Portland News
Portland TN Police Department – Captain Stan Jones. Retires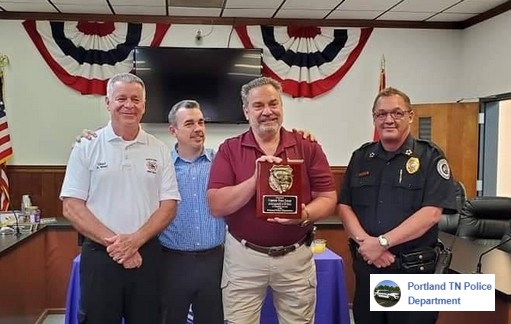 Tonight we officially said farewell to Captain Stan Jones. Stan retires after a total of 43 years in law enforcement. He served 18 years with the Gallatin Police Department, before joining the Portland Police Department. He served 25 years with PPD.
He was presented with a plaque and his service weapon in commemoration of his accomplishment. He is pictured with former Police Chief, and current Fire Chief Al West, Mayor Mike Callis, and Police Chief Anthony Heavner.
Good luck Captain Jones in all your future endeavors!

SAVE THE DATE – July 27
Portland TN Fire Department Invites You to  Back to School Bash, Touch a Truck event, Family Fun Day in the Park. 
Please join us 2 weeks from today, on July 27th for the Family Fun Day in the Park. We will have firefighters at the Back to School Bash and at the Touch a Truck event.
At the Touch a Truck event, we will have an obstacle course set up for people to participate in, a fire truck for the kids to explore, handing out Fire Safety information, and of course our great firefighters to interact with. We hope to see everyone there!!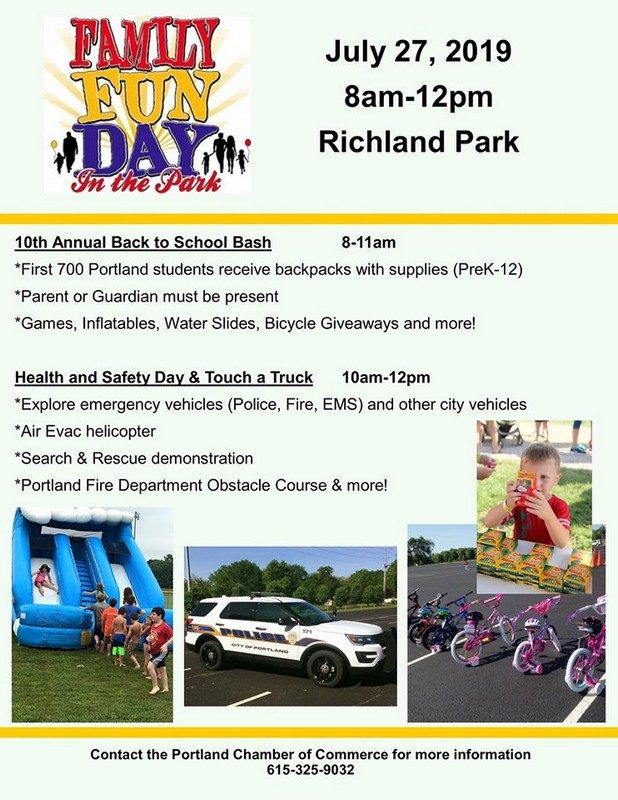 Portland Back To School Bash – SAME DAY! Don't Miss it!
(Hosted by Portland Chamber of Commerce)
Saturday, July 27, 2019 at 8 AM – 12 PM: Richland Park – 1000 Richland, Portland, TN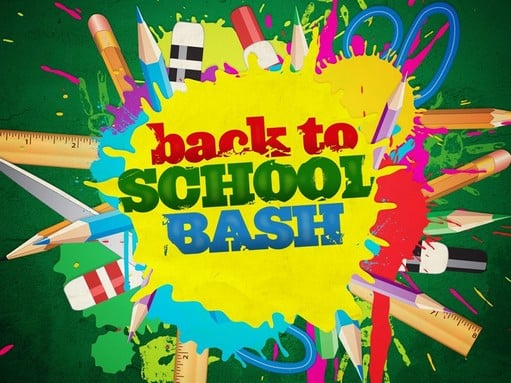 The Portland Chamber of Commerce will be hosting our 10th Annual Back to School Bash July 27th from 8-11am at Richland Park. The first 700 kids will receive backpacks filled with school supplies, and there will be booths set up by our sponsors with games where kids can win additional school supplies! There will also be inflatables, including water slides!
Health & Safety Day / Touch a Truck will also be happening that day from 10am-12pm at the park! Kids can explore emergency vehicles (Fire, EMS, Police) and city vehicles, participate in the Portland Fire Department's Obstacle Course & more!
Students must be present to receive backpacks, must be enrolled in a Portland School (PreK through 12), and a parent/guardian must be present.
Want to help contribute to this event? There are many ways you, your church, or your business can help:
*Provide workers for the event
*Set up a booth & provide a game or activity where the kids can win additional supplies
*$100-$500 Sponsor
*Bicycle & Helmet Sponsor
*Collect school supplies
We appreciate anything you would be willing to donate to this event. If you have any questions feel free to contact the Chamber at 615.325.9032 or email [email protected] for a participation form.

In Greenbrier News
NEW Greenbrier Coffee House/Restaurant Set To Open Monday
"That Good Coffee Place"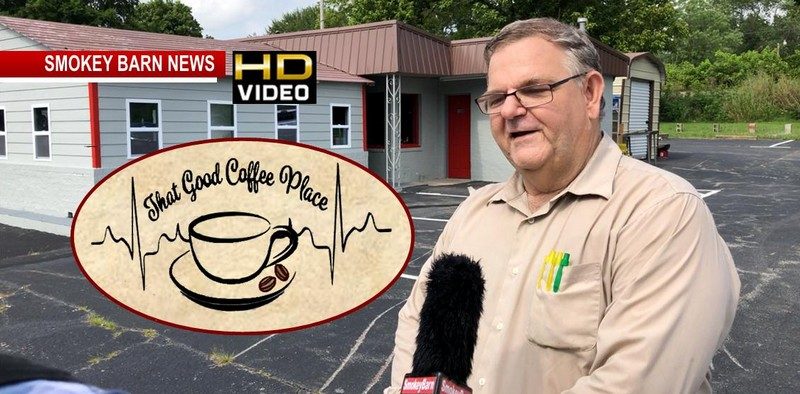 GREENBRIER TENNESSEE: (Smokey Barn News) – After months of renovation and preparation, Greenbrier is getting a new coffee house.
It's called "That Good Coffee Place" and it's located at 2641 Hwy 41 S in Greenbrier. MAP This will be store number three for, owner James Jett who is also a local pastor. Opening day is set for this Monday, July 22nd at 5 am. Other than a very large selection of coffees (some that you may not find anyplace else, according to Jett) you will also be able to order breakfast, lunch, and dinner. Jett tells Smokey Barn News that the menu will expand over time so customers can expect to see fresh new items popping up often. Read More/Watch Video

Greenbrier Middle School PTO – Attn. Parents:
Wouldn't it be great to walk into one place and get everything you need with no lines or fighting crowds?!? Buy all your school supplies you need from the Bobcat Den Bookstore at GMS.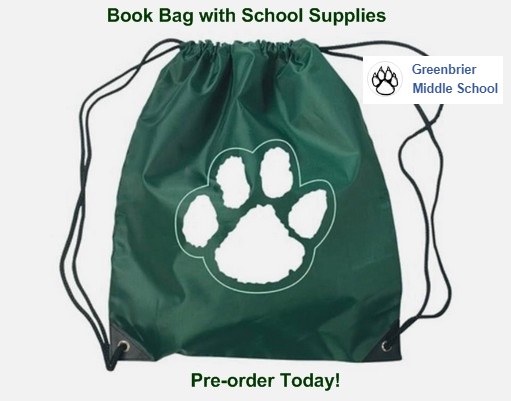 Great response on these,. Don't forget to let us know soon – we will need to make sure to have enough in stock at open house …..
****PREORDER NOW****
We will have everything for each grade level that you are asked to send to complete classwork. Your back to school supplies set will include this handy forest green drawstring bag and you get to pick our your colors for supplies you need. If you preorder your supplies before July 25th- you will also get a $3 t-shirt credit to use at open house. Just preorder below and we will have your name on a list and supplies you need ready with your $3 in store credit.
6th grade – $14
7th grade – $29
8th grade – $20
Send payment in the mail to GMS PTO – 2450 Highway 41 S, Greenbrier TN 37073 – please make sure to put your child's name in the subject line and grade level. Questions Call (615) 643-7823

Missing Player Remembered At Field Dedication  Ahead Of World Series Trip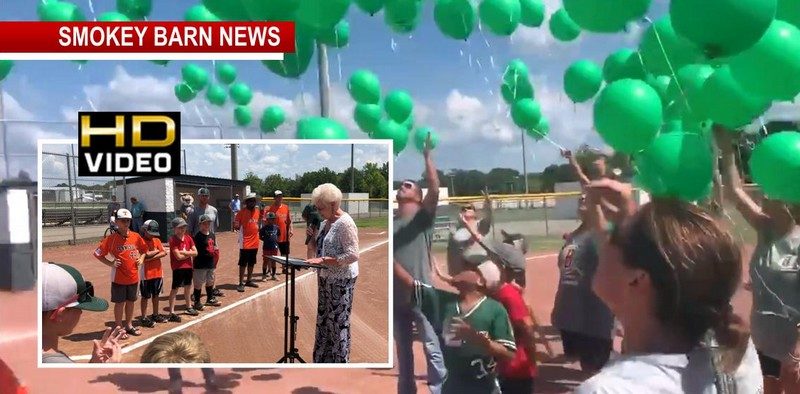 GREENBRIER TENNESSEE: (Smokey Barn News) – At a ceremony Saturday afternoon, the No. 2 ball field at Louise Martin Park in Greenbrier was officially renamed the Braxton Fuqua Memorial Field #5.
Greenbrier Mayor Bonnette Dawson first announced the resolution at the city's last Board of Mayor and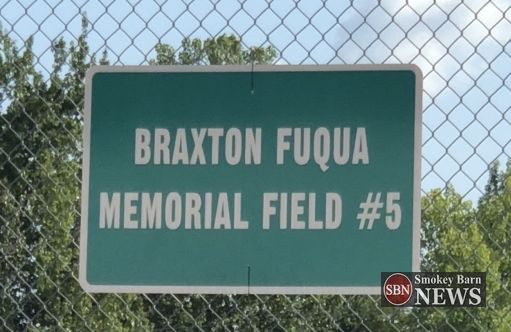 Alderman meeting. See video here.
A year an a half ago Nicole Turnbow received the news that her son Braxton had cancer. The news triggered a long battle that ended just weeks ago. FULL STORY
Smokey Barn News was there today as Mayor Dawson re-read the proclamation and officially dedicated the field in Braxton's memory. Read More/Watch Video

In Pleasant View News
Pleasant View Volunteer Fire Department at ceremony for the 91st annual SEAFC/TFCA Conference.
IAFC President Dan Eggleston opens the ceremony for the 91st annual SEAFC/TFCA Leadership Conference. PVVFD is glad to be a part of the nations progressive fire service. #makingadifference #TFCA #IAFC #PVVFD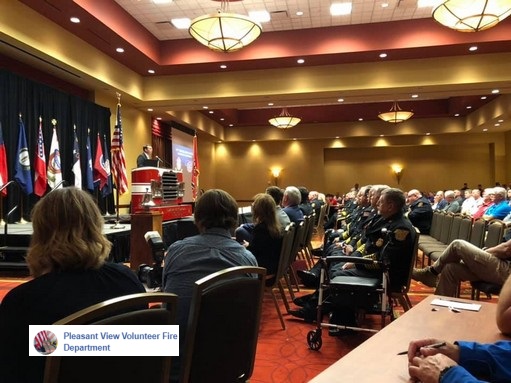 Pleasant View Volunteer Fire Department attended the 2019 Tennessee Public Fire Educators Conference in Murfreesboro.
Members are learning new ways to educate our citizens on Community Risk Reduction. PVVFD is always #here4you.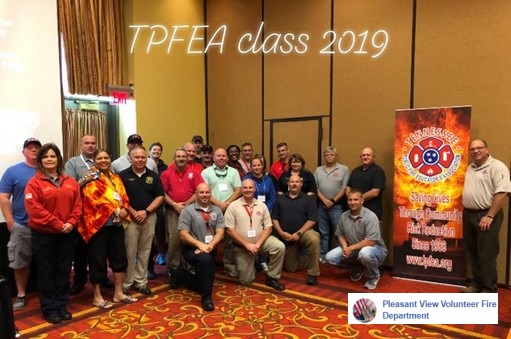 In Millersville News
Millersville Elementary School – Someone planted beautiful flowers under our sign! Thank you so much, we love them!!! Open House Planned…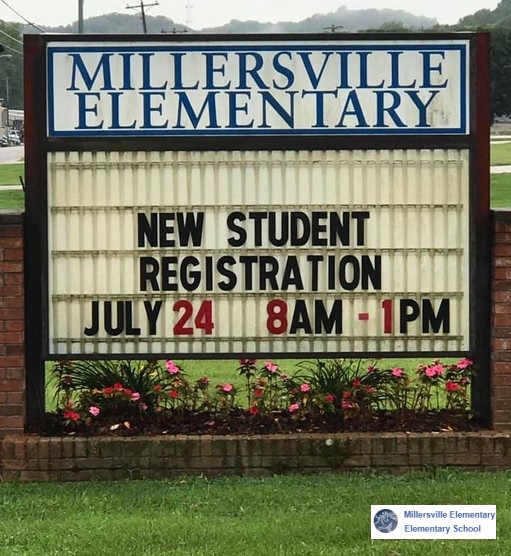 Millersville Public Library of Sumner County will be having another Teen Outreach Program next Saturday, July 27th!
Like last time it will be from 10:30-12:00 at Dollar General! We'll have awesome activities and more! Hope to see ya'll there!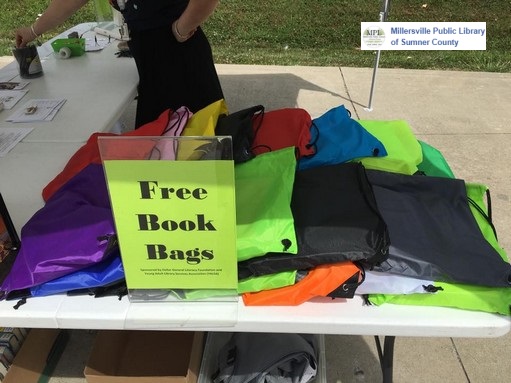 In Adams News
Sabi Doc Kumar State Representative, District 66 – Robertson County. Adams, TN – 50th Annual Threshermen' Assoc Threshing Show.
Over the years, I've been Blessed to have many friends guide me on looking like a "REAL thresherman" … straw hat, plaid shirt (NOT buttondown collar), open at the neck, relaxed fit of overall, pocket watch and a stance that says, "Yea, I'm a thresherman … for today, anyway!" Thank you dear friends! Yes, it was a hot one for the Threshermen's Parade and Show, this year, but we've seen years that we're hotter, trust me! Nothing that some good old fashioned ice cream didn't take care of, for us! Mrs. Linda and I enjoyed the 50th Anniversary Threshing Show at the Bell School Grounds in Adams! Plenty of wholesome fellowship, good food and shared history of days gone by for family enjoyment! The ways of daily living for the wheat threshermen and their tools have changed throughout the years! Thankful for the many who keep American history alive by showing us a piece of the past! God Bless all!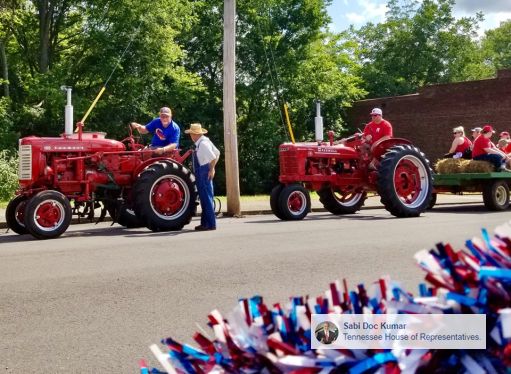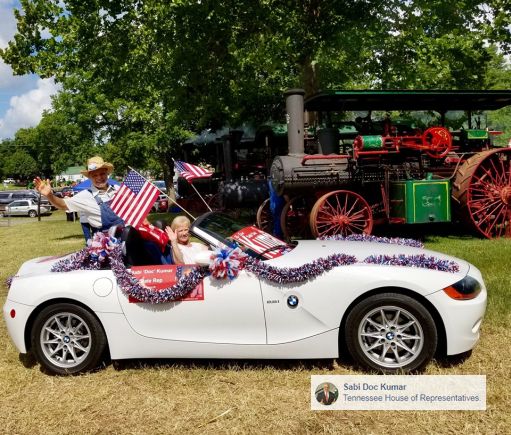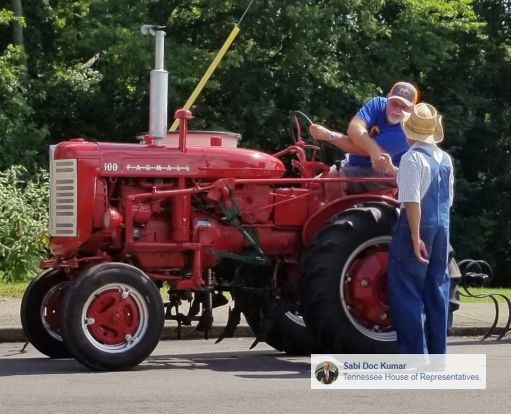 In White House News
(White House, TN) Sara Carmack of White House Receives Scholarship
Volunteer State Community College student Sara Carmack of White House recently received a $1000 scholarship recently from the Delta Nu Alpha (DNA) Transportation Society.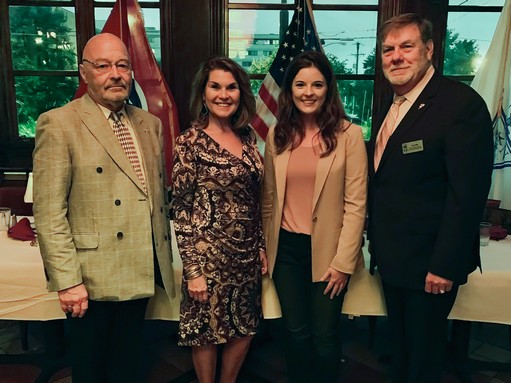 Carmack is a student in the Logistics program. Pictured left to right: Jim Hall, past president of DNA; Tamara Dunnabacke, DNA board member; Sarah Carmack; and Don Ellis, Vol State Logistics faculty member. For more information about Logistics at Vol State visit www.volstate.edu/logistics.

SAVE THE DATE…
July 25: Music Under the Stars featuring Tommy Ross and TCB by White House Area Chamber of Commerce
Thursday, July 25, 2019 at 6:30 PM – 9 PM – 105 College St, White House, TN
Tommy Ross and TCB will take the stage at the Fran Hutson Amphitheater on Thursday, July 25th for our Music Under the Stars presented by NorthCrest Medical Center. Join us for this fun and free summer concert series and enjoy food from a food truck favorite! We hope to see you there. #DiscoverWhiteHouse

City of White House Fire Dept. – FINALLY FINISHED! Our Fire Station One has been undergoing a much-needed facelift.
Concrete repairs, a fresh coat of paint, new shutters, new signage, and some landscaping.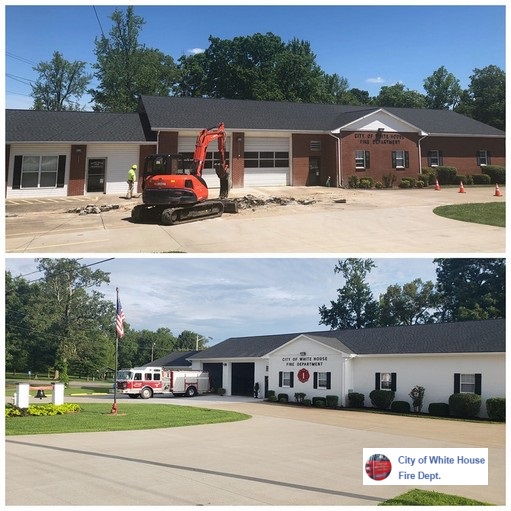 SAVE THE DATE…
August 10: Clothes Give Away – White House General Baptist Church
Clothes Give-Away on August 10th 8am – 1pm at the White House General Baptist Church located at 4012 Hwy 31 W Cottontown, TN 37048

White House Area Chamber of Commerce is at Belle Vie Legacy Law, PLLC.
Congratulations to Belle Vie Legacy Law, PLLC and Rebecca Bell-Houchin! Estate planning, wills, Power of Attorney, they will help you live your best life. Stop in to see them! #DiscoverWhiteHouse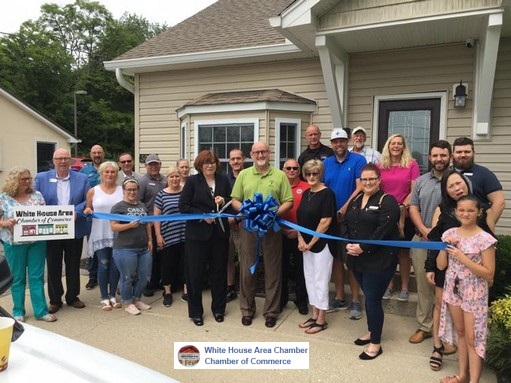 White House Area Chamber of Commerce is collecting school supplies for the the Stuff the Bus campaign for the United Way of Sumner County!
Drop off your school supplies at the Chamber office! #DiscoverWhiteHouse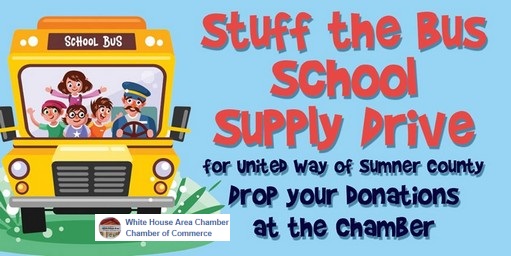 White House Area Chamber of Commerce 2019 American Celebration
City of White House Fire Dept. – Got her done!
Well the Americana Celebration 2019 has come and gone. Our staff started the evening expecting to deal with folks that may have gotten a little overheated enjoying the entertainment. They quickly had to shift gears to thinking about the weather and how to keep everyone safe. Plans change in an instant and THAT is what we train for. Everyone did an excellent job keeping folks safe…and sorta dry! Hopefully Americana 2020 will be better!!!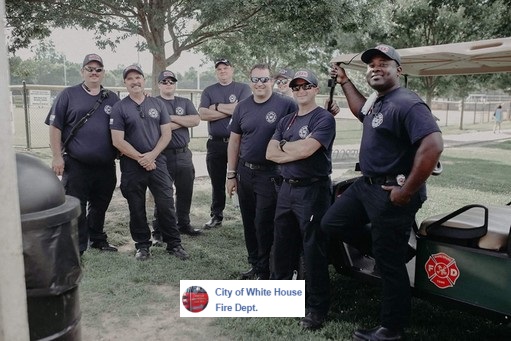 Rain or shine, we had a great time at our 2019 Americana Celebration and Brandon Webster Firework Show! We enjoyed the music while we could before the lighting started, but it never stopped the fun. Thank you again to all of our partners, vendors and food trucks for making this event possible. We hope everyone had a great time! #DiscoverWhiteHouse
Photos: Meagan Woodis Photography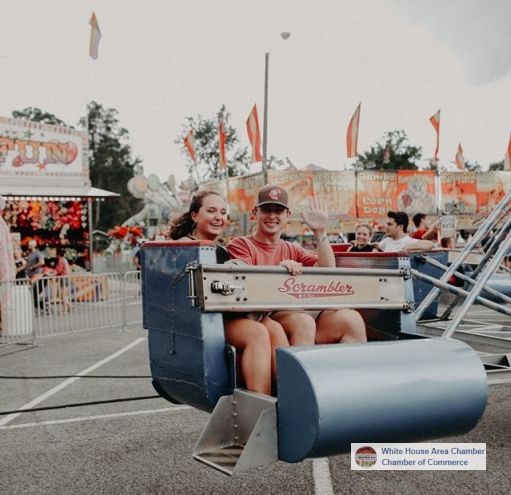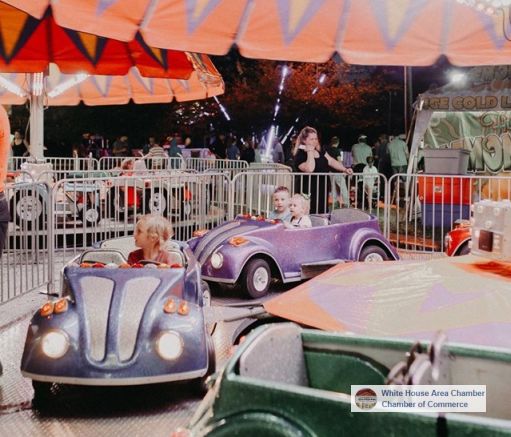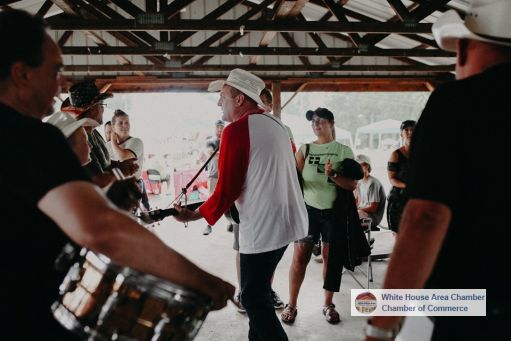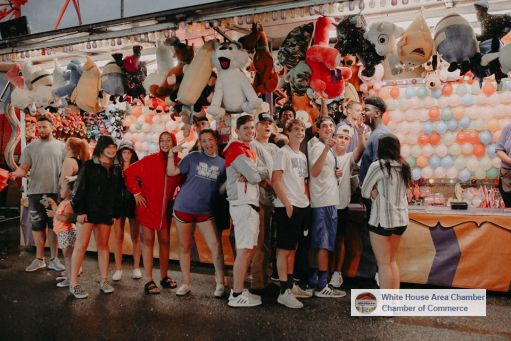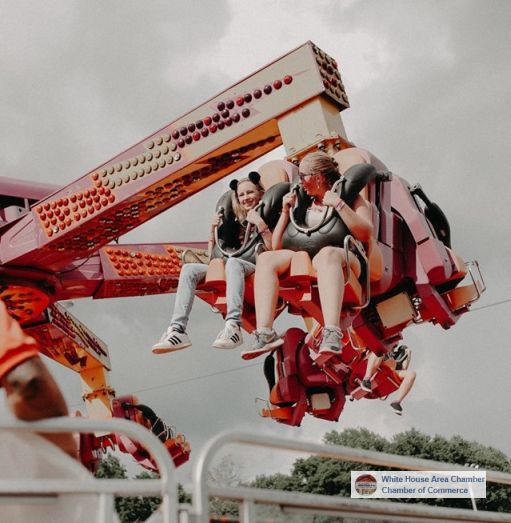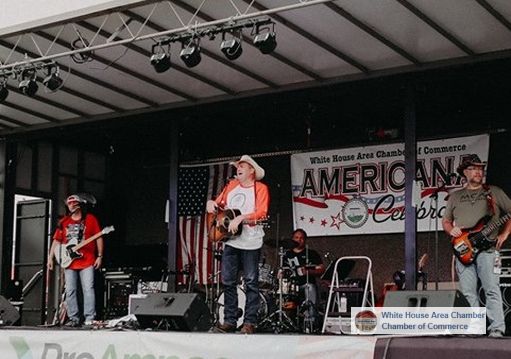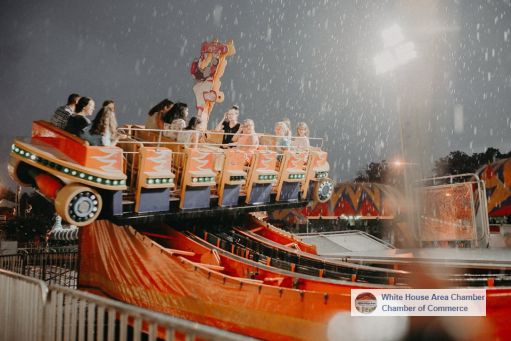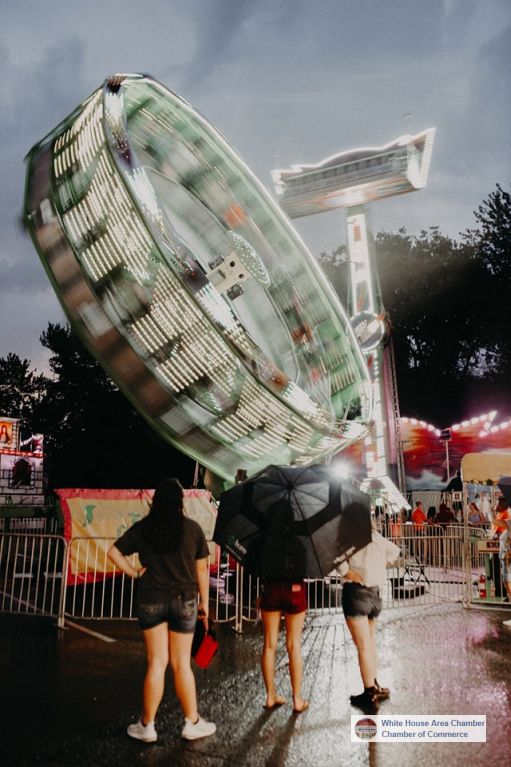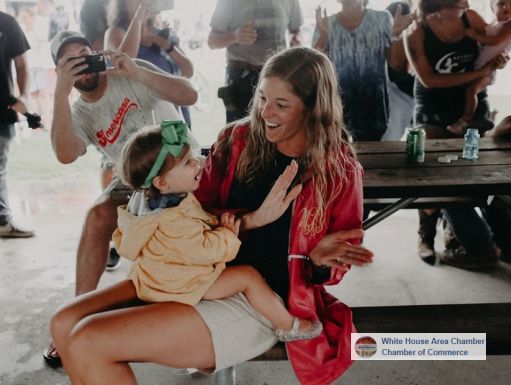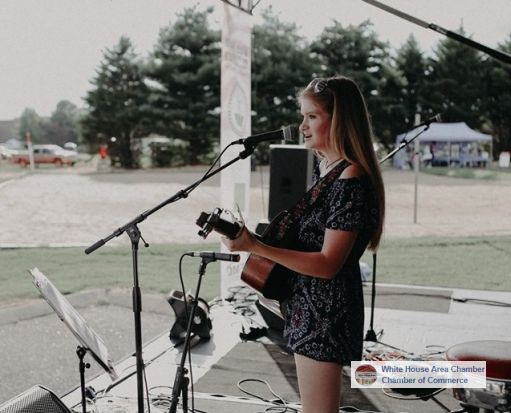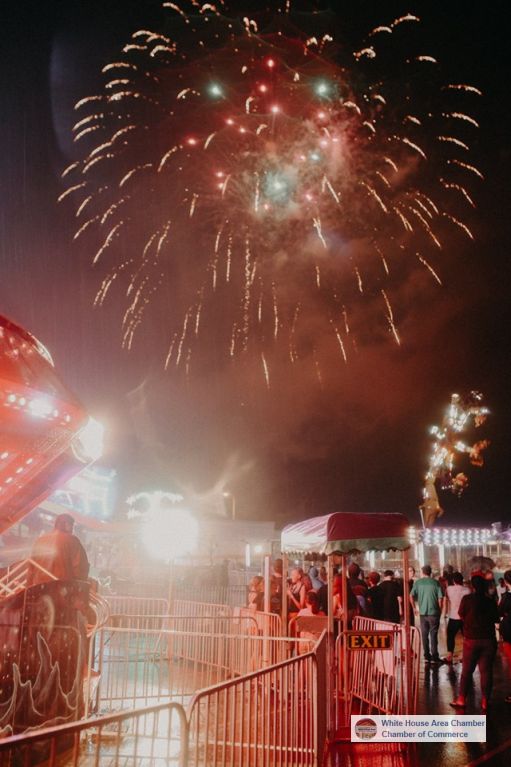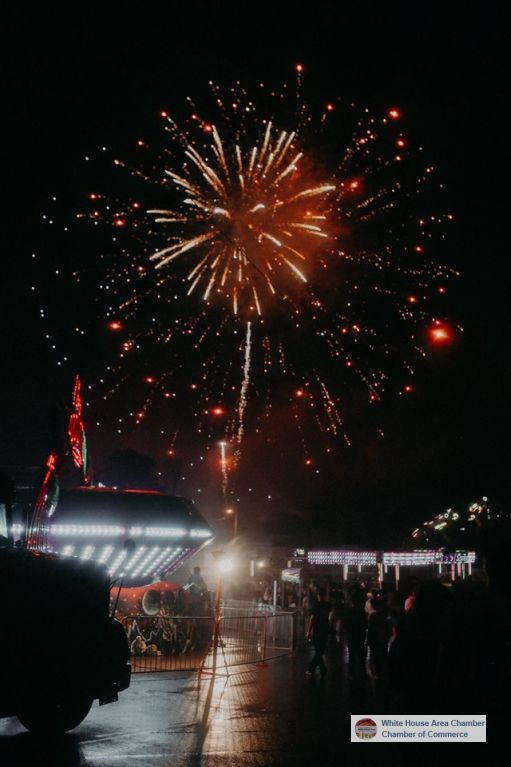 Here's a link to our last issue…
Smokey's People & Community News Across The County June 23, 2019
Submit your story idea for next weeks issue to [email protected]
Smokey Barn News (Advertisement)
Smokey Barn News (Advertisement)
We bring you ALL the News in and surrounding Robertson County, Tennessee.