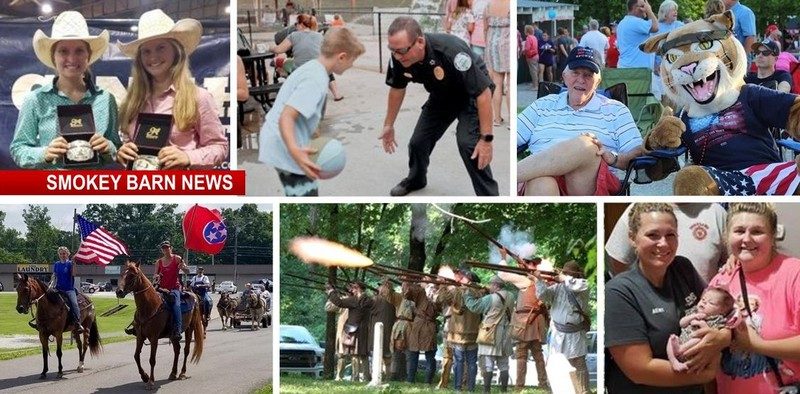 Smokey's People & Community News Across The County July 14, 2019
ROBERTSON COUNTY TENNESSEE: (Smokey Barn News) – Welcome to Smokey's news in review. This week we have over 30 stories and events for you. It's a look back at People & Community news along with this week's top stories, some you haven't heard about and may only see on this page.
Don't be the only one around the watercooler this week that doesn't know what's going on, be sure to read every edition, and be sure to tell your friends!
Do you have a story you would like to submit? Smokey Barn News welcomes your community news and photos. Email your story ideas to our 24/7 news desk; [email protected]

In Greenbrier News
Nicole Turnbow Introduces BraxtonStrong Foundation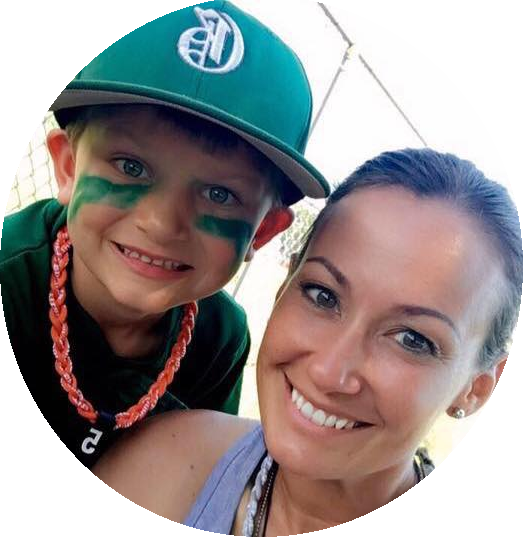 After losing my son, Braxton Fuqua, to brain cancer in May, I wanted to find a way to keep his legacy going. During his year and a half battle, no matter how much he had to go through or suffering, he always kept his faith in God, he continued to always show love and care for others, and stayed so strong! I decided to start a nonprofit foundation in his honor, I named it, "BraxtonStrong Foundation". It is a 501c3 organization and 100% of profits and donations will be used to help out our community! I wouldn't have been able to be by my son's side without losing everything we had and our home if it wasn't for our community and I am forever grateful! This journey of ours has changed my life forever and grew my faith in the Lord stronger than it ever was before.
I plan to sale BraxtonStrong items year round and of course, donations are always welcome! I will also have various events to help raise funds. I want to give back and help mainly the children in our community and surrounding areas that are having to do without due to various situations. I believe God will lead me to what He wants me to help with. I am super excited to see what all the foundation is going to do and how it will change peoples lives!
Donations are accepted through PayPal at [email protected] or contact Nicole Turnbow at 615-351-1341.

Greenbrier 8U Boys State Champs, Headed To World Series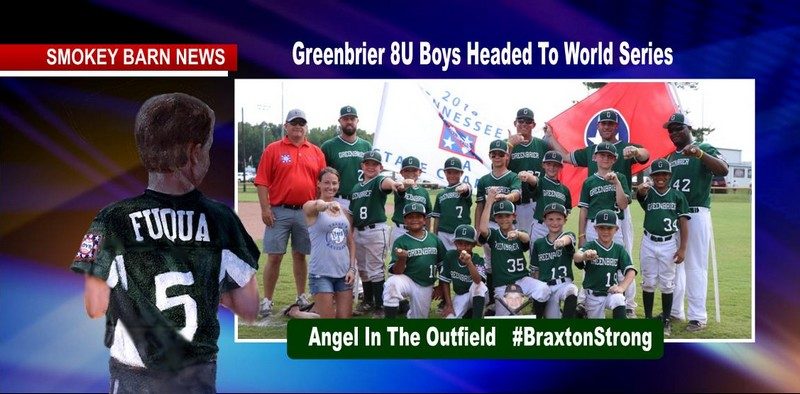 GREENBRIER TENNESSEE: (Smokey Barn News) – Greenbrier 8U Boys team are officially undefeated State Champions. They beat Wayne County 3 – 2, then they conquered Dickson County 8 – 0 for the championship. The team also received the Sportsmanship Award and are headed to the World Series at the end of July in Louisiana.
The Greenbrier 8U Boys is the team Braxton' played on. "He was the team's Angel in the outfield," said Braxton's mom Nicole Turnbow who attended the game. That's her on the left in the team photo above. If you recall, Braxton lost his battle with cancer just a few weeks ago and he loved baseball and his team.
Nicole Turnbow and her daughter Kelsey were both there with them for the team's final win against Dickson County. "Braxton was even recognized and I was given a champ ring for him also!" Mom said. Read More…

SAVE THE DATE…
July 20: Greenbrier High School Class of 1974 – 45th Reunion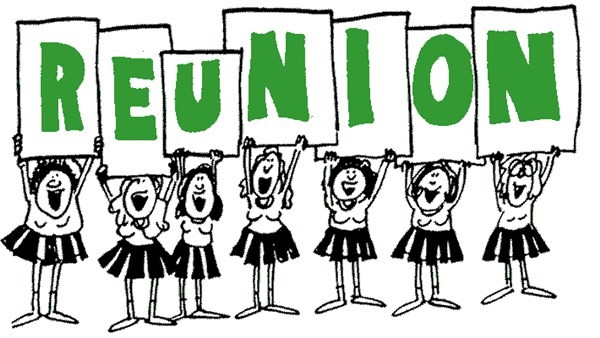 The Greenbrier High School Class of 1974 will hold its 45th Reunion on July 20th at the Oak Hills Golf Course located at 1928 Hygeia Road in Greenbrier.
For more information, please call either Charlotte Dorris at (615) 643-0482 or Janet McClain at (615) 384-2015.

Greenbrier's Annual Turning of The Pig July 3rd 2019 with Tom Campbell and Bobby Bobcat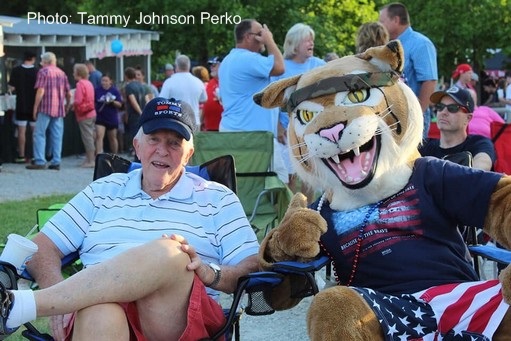 Greenbrier's 4th of July Parade was a hit again this year. Joshua G. Evans with Grand Marshal Chief Suter
"We had a fun patriotic parade in Greenbrier this morning! Our friend of nearly 30 years and Fire Chief, Gary Suter, was the Grand Marshal. Chief Suter has served his country (in the US Navy) and our community his entire life and is very deserving of this honor!" Former State Rep. Joshua Evans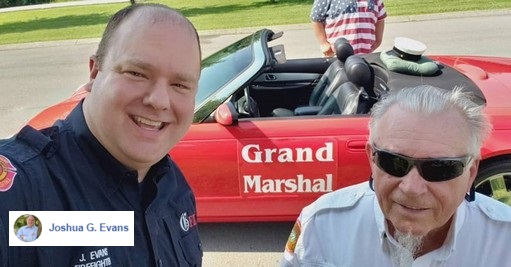 "4th of July Parade in Greenbrier … oooh wee!!! It's a hot one out here, too! — at Robertson County, Tennessee." Representative Sabi Doc Kumar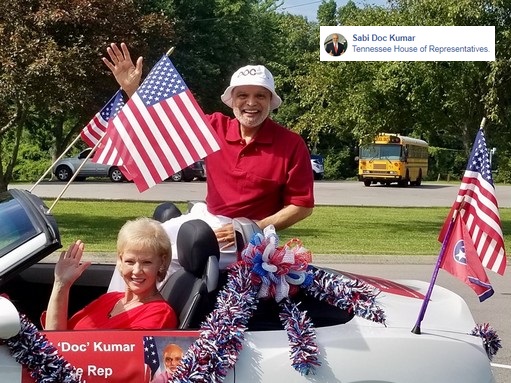 From 'Turning of the Pig' to 'Kilgore Settlement Remembrance' with the '4th of July Parade' and plenty of laughter, music, food and fellowship along the way, we took time to show our gratitude! Thank you to all the patriots that have sacrificed so that we may have our freedoms to live and be Americans! Thank you to our veterans and active duty military who sacrifice to preserve it! With God, and a nation of people who work to protect these freedoms, oh my, how we are Blessed! Yes indeed, we are proud to be Americans! Thanks be to God! Mrs. Linda and I hope that your day, as we all said, "Happy Birthday, America!" and expressed our sincere gratitude, was truly a Blessed one! God Bless America and her people! – Representative Sabi Doc Kumar
"Some tradition, in it's purest form, at the Greenbrier '4th of July Parade!' — at Robertson County, Tennessee." Representative Sabi Doc Kumar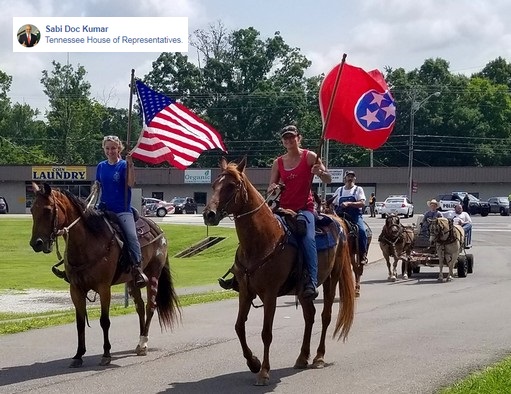 Highland Rim Speedway/Veterans Motorplex race cars at the Parade
There was a great turnout at the Greenbrier 4th Of July parade this year. Veterans Motorplex went LIVE on their Facebook page with the entire parade. To see a recording of the live feed on Facebook CLICK HERE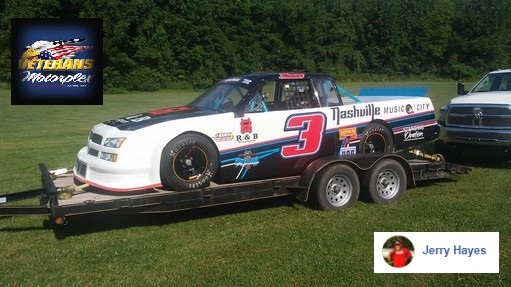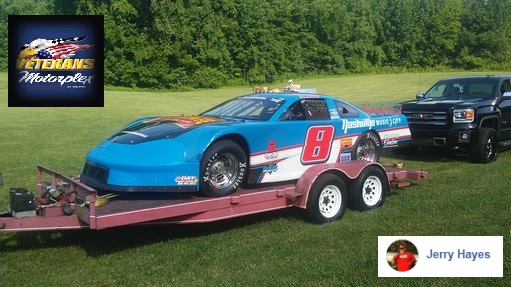 Greenbrier High School Cheerleading
These girls represented Greenbrier in the best way this week! We ended the week by winning 1st place in sideline, 2nd place cheer, 1st place overall game day champions, 4th place rally routine, 6 UCA All-Americans and TOP BANANA! We can't wait to show off all of our new skills! #WeAreGreenbrier

In Robertson County News
Senator Kerry Roberts sponsors Katie Beckett Law 
Tennessee Disability Coalition – Gov. Bill Lee held his official signing ceremony for the Katie Beckett Law this afternoon. Sponsors Representative Sam Whitson and Senator Kerry Roberts spoke to the importance of this program for Tennessee and the power of the advocacy of Katie Beckett families.
This program allows certain children with long-term disabilities, mental illness, or complex medical needs, living at home with their families, to receive Medicaid.
It was an important milestone made possible by many many incredible families, allies and policymakers. We are so grateful! #BillBecomesALaw #MyKidToo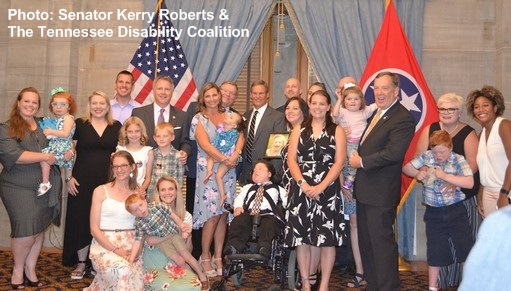 Robertson County Schools Provide Books To Sheriff's Office To Distribute To children and families while on patrol
Another great year to partner with Robertson County Schools for the reading initiative that promotes early reading! The school system has provided more books for our deputies to distribute to children and families while on patrol! #WeAreRCSTN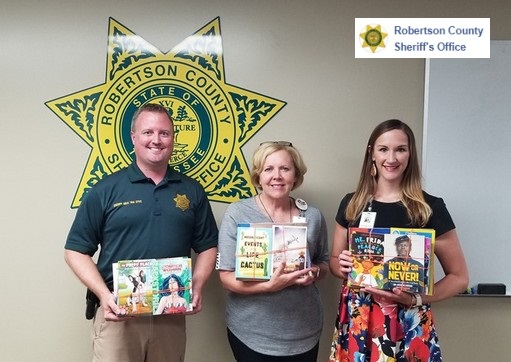 UT Extension – Robertson County Summer Fun & Learning
We had a great time at FCE Creative Day! We even got to spend the day with friends from Cheatham and Davidson Counties. Thank you to Barren Plains and Sharon FCE Club for hosting a fun day!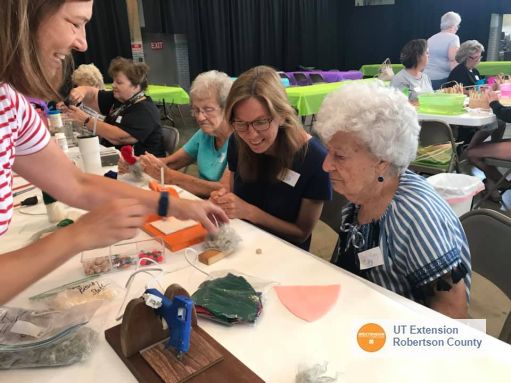 Learn, Grow, Eat and Go! The students harvested tomatoes and prepared a cilantro tomato salad!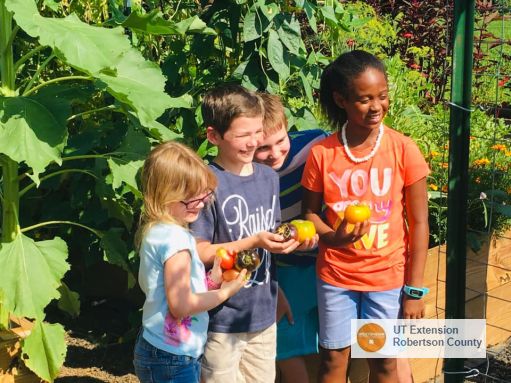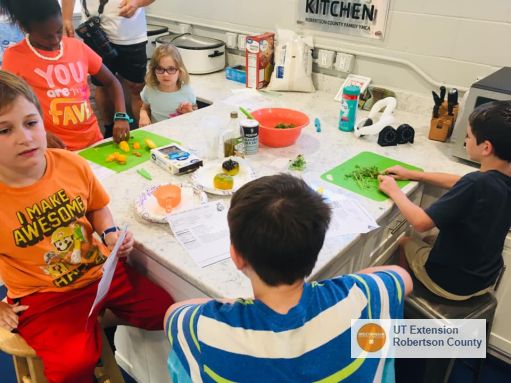 4-H Sewing Camp concluded with a trip to Jo Ann's and a Barbie fashion show! Campers had fun learning about design, choosing fabrics, parts of a sewing machine and how to use a sewing machine. They took home a skirt, bag and Barbie outfit. Thank you to Mrs. Anne and Mrs. Cinnamon!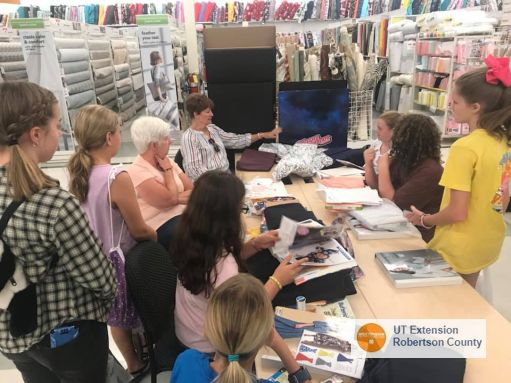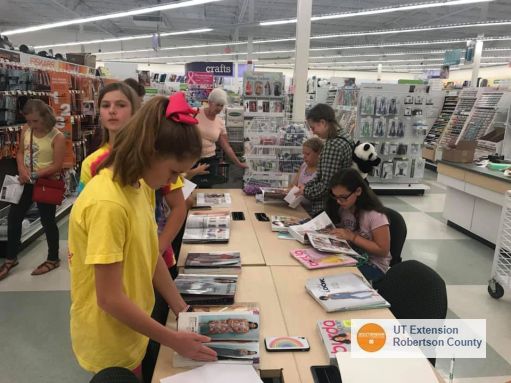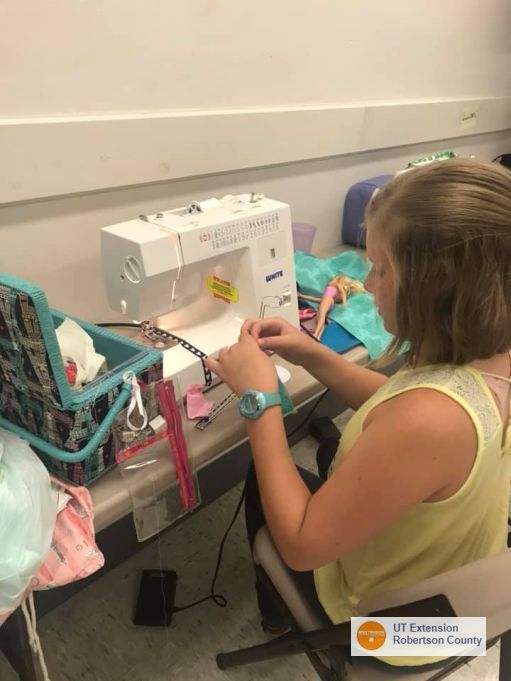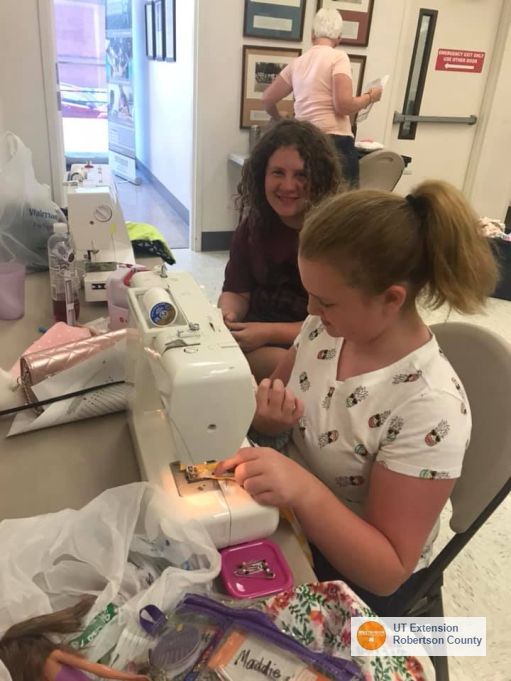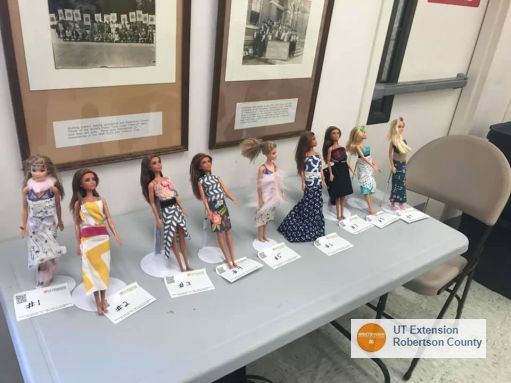 Robertson County Senior Center Friday Night Dance Is back!
3rd Friday of each month
As most of you know the Friday Night Dances will start back up Once a Month ( 3rd Friday of each month ) beginning July 19, 2019 . Doors will open at 5:30 , Concessions will be sold , Admission will be $6.00 and Good Time Charlie Band will start off our Friday Dances at 7:00pm . Look Forward to everyone coming out to enjoy a night of Fun , Fellowship and A Little Toe Tapping Music .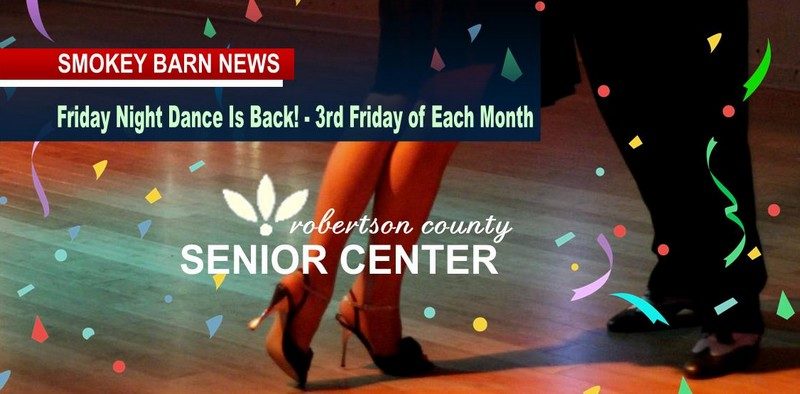 SAVE THE DATE…
Support Our Seniors! Donations Appreciated for the Robertson County Senior Center Yard Sale Fundraiser
Donations appreciated by Wednesday, July 24th and Thursday, July 25th between the hours of 10:00 am and 2:00 pm.
Please, no clothes or heavy furniture items due to space and manpower to move heavy items about the facility Most likely will be sausage/biscuits, cake & coffee to purchase as well. Thank You in advance!
Friday, July 26th and Saturday, July 27th The Robertson County Senior Center will have a Yard Sale ( INSIDE ).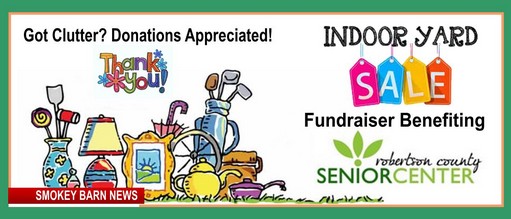 SAVE THE DATE…
August 10: Dinner & Show To Benefit RC Senior Center
Dinner & A Show "Just A Song at Twilight" By Marcia Savin.  Saturday, August 10th Dinner at 5:30 PM, Show at 6:30 PM. All proceeds benefit the Robberson County Senior Center. Tickets are $20 each and include dinner and the show. Dinner will be fried chicken and all the Fixin's, beverage, and dessert.  Show featuring Sarah Head as "She" and Thom Wilson as "He", directed by Connie Smith. Contact the Senior Center for ticket information at 615-384-6367. Sponsored by the Robertson County Players


In Robertson County  School News
Online PowerSchool Registration for RC Schools, Tax Holiday Info & Back To School Bashes AND An SRO In Every School!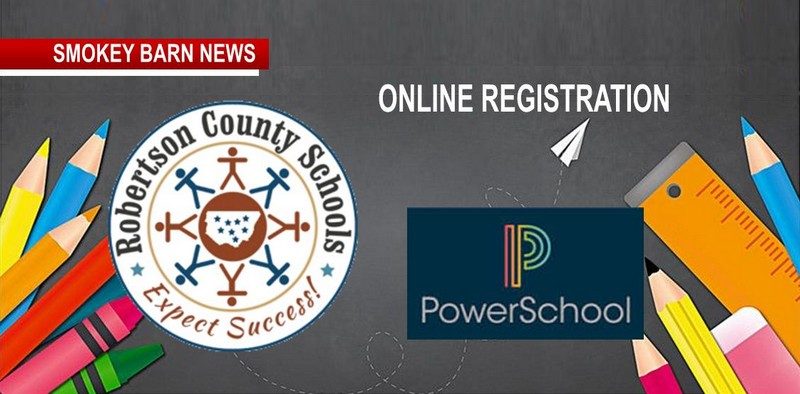 Online registration for Robertson County Schools is now open! Parents of returning students from last year can get all the paperwork done now! No residency verification this year if your address hasn't changed!
Registration for 2019-2020 is now open! District-wide notifications were sent to the phone numbers and e-mail addresses on file.
Please note: Only students returning to Robertson County Schools after finishing the school year last year will be able to register online.
Students new to Robertson County Schools, or those transferring to schools in a different cluster will complete registration on paper at the school.
All Pre-K and Kindergarten registration are completed on paper at the school.
Registration dates are July 29-31 at each school.
Click the link below to begin the registration process:
Students enrolled in Robertson County Schools in 2018-19
NOTE: All online registration is completed through the PowerSchool Parent account. Look for the "Student Registration" link in the lower left corner of your screen.
Frequently Asked Questions:
Do I have to create an account?
If you've already setup a PowerSchool Parent account, use that account to access the registration process.
If you haven't established your account, you will need to create one. Use the instructions provided by the school. For additional assistance, you can e-mail [email protected]
Do I have to answer all the questions?
Questions marked with a red asterisk (*) are required.
What if I make a mistake?
If you would like to make a change prior to submitting the form, you can either navigate back to the page using the "<Prev" or "Next>" buttons. Or if you are on the Review page, click on the underlined field. If you have already submitted the form, you will need to contact your student's school so they can make the change for you.
I've completed the form. Now what?
Once you have finished entering your information, click "Submit." This will send all of the information you've entered to the school. If you cannot click on this button, you will need to make sure that you have answered all REQUIRED questions.
What if I have more than one student in the district? Do I need to do this for each child?
Yes, because you'll need to provide information that is specific for each child. Once you finished the first registration, return to your PowerSchool account to choose another student's name at the top, then repeat the process.
I'm not sure how to answer a question. I don't know what the question is asking.
You can contact your school, or e-mail [email protected] to ask any general questions about the form.
When is Open House for my school? UPDATE: The School Board is adjusting some of the Open House Schedules. We will provide the finalized official dates and times when they become available.

School Supply Lists:
Click on the link, then find your child's school and click on it.  —> Click Here  Once there, you can download your child's school supply list.
RC Schools Calendar:
The Robertson County School Board has officially approved the school year calendars for 2019-2020 and 2020-2021.
For the 2019-2020 School Year Calendar, click HERE
For the 2020-2021 School Year Calendar, click HERE
Sales Tax Holiday:
The state of Tennessee's annual sales tax holiday is held every year, beginning at 12:01 a.m. on the last Friday in July and ending at 11:59 p.m. the following Sunday night. During this weekend, certain goods may be purchased tax free. The 2019 tax-free holiday weekend begins at 12:01 a.m. on Friday, July 26 and ends Sunday, July 28 at 11:59 p.m.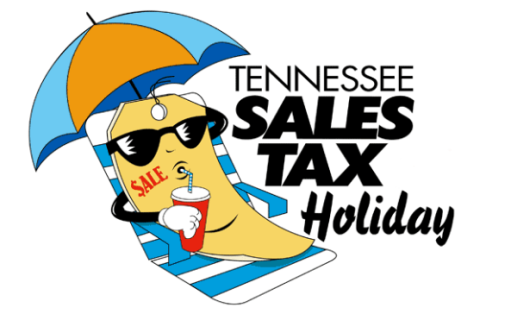 What is tax free?
Clothing: $100 or Less –> Click Here
School Supplies and School Art Supplies: $100 or Less –> Click Here
Computers: $1,500 or Less –> Click Here
Additional Information
Alphabetical Listing of Exempt Items –> Click Here
Alphabetical Listing of Taxable Items –> Click Here
Frequently asked questions –> Click Here

SAVE BIG ON UPCOMING BACK TO SCHOOL BASHES
July 20: Back To School Expo & Book Bag Give Away At Rivergate Mall in Goodlettsville, TN (11:00 am – 2:00 pm)
Bounce house, face painter, balloon artist, and character meet and greet, and giveaways at the vendor booths!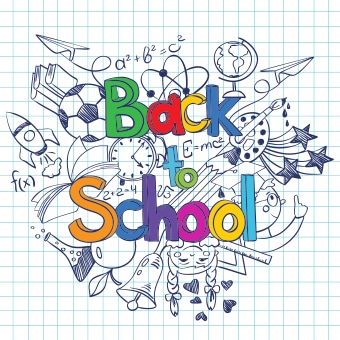 RiverGate Mall will host its 6th Annual Back to School Expo and Book Bag Giveaway on Saturday, July 20 from 11:00 a.m. – 2:00 p.m. Last year, the event benefited 700 students in grades 1-5 by supplying them with a book bag filled with school supplies. This year, they are pleased to be able to serve 1,000 students!
Registration will begin at 10:00 a.m. in the Food court area. The first 1,000 students in grades 1 – 5 at the expo will obtain a punch card from the registration table. From there, students and parents will go throughout the mall to each participating vendor booth to get their card punched, then take it to center court where they can receive their free book bag.
"We are thrilled to be hosting this event for its 6th year and have been pleased to see how this event grows each year," says Morgan Teller, Marketing Director of RiverGate Mall. "We know that costs can add up for supplies, so we hope to be able to provide school essentials that your children need to stay on the path to higher education."
Additional activities will include Back to School Fashion Show, dance performances, bounce house, face painter, balloon artist, and character meet and greet, and giveaways at the vendor booths!
Back to School Expo & Book Bag Giveaway
Saturday, July 20, 2019
11:00 a.m. – 2:00 p.m.
*Registration begins at 10:00 a.m. in Food Court Area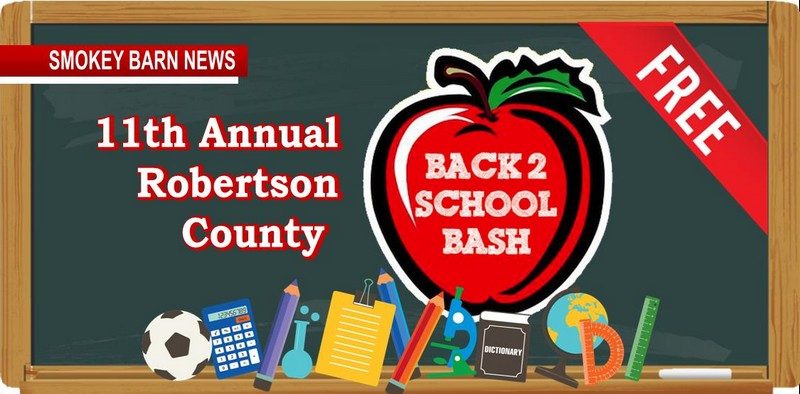 11th Annual RC Back To School Bash
COME EARLY! Saturday, July 27, 2019 from 9 AM to 11 AM at the Springfield Middle School
MARK YOUR CALENDARS! Join us for the 11th Annual Robertson County Back to School Bash Saturday, July 27, 2019 from 9 AM to 11 AM at the Springfield Middle School located at 715 5th Ave W, Springfield, Tennessee 37172. This event is hosted by the Tennessee Department of Health and Springfield Middle School.
First 1000 students receive a FREE Backpack! All Robertson County students invited. FREE School supplies. Students must be present to receive supplies.

All Robertson County Schools To Have A Resource Officer Starting Aug.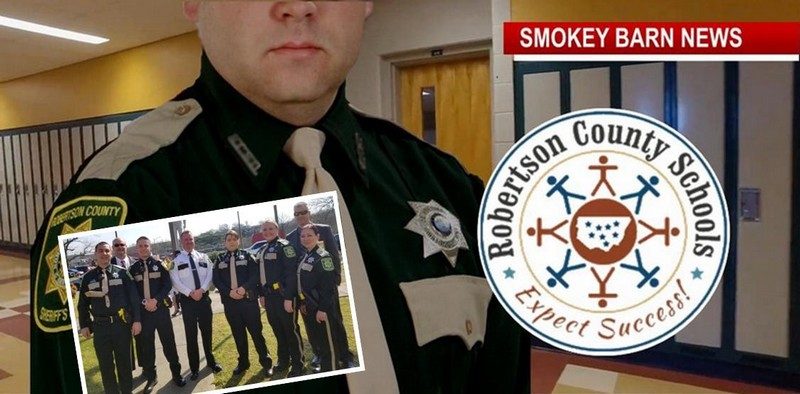 ROBERTSON COUNTY TENNESSEE: (Smokey Barn News) – Robertson County has now joined a small group of counties in the state of Tennessee that will have a law enforcement professional in every school.
Cheatham, Williamson, Rutherford and Maury counties all have SRO's for every school in their districts and all are middle Tennessee counties. Maury County has had SRO's in all of their schools for 10 years. With an SRO in every school,  Williamson County has added two officers for schools with more than 1500 students. This will be the second year for Cheatham County and now Robertson County joins the list. The linked counties above will take you to more info on each of their SRO programs.
According to officials with Robertson County School's, the money for the SRO's came from a safety grant from Governor Bill Haslam.  Reaching the goal of an SRO for each school has been a target shared by both Robertson County Schools and the Robertson County Sheriff's Office for many years. Read More…

In Springfield News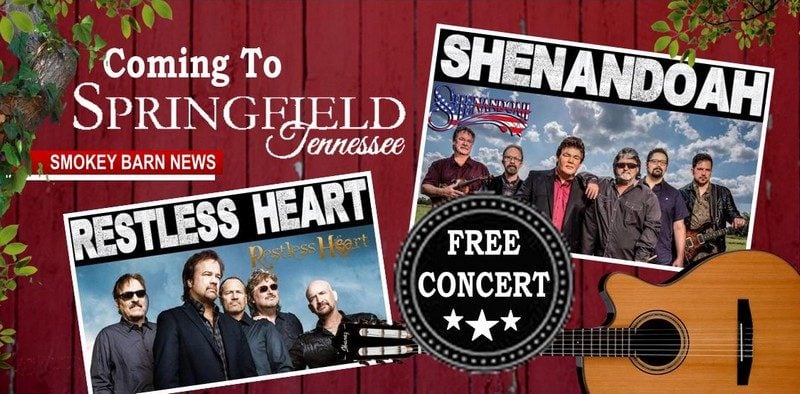 SAVE THE DATES…
Shenandoah & Restless Heart To Perform At Springfield's Bicentennial
SPRINGFIELD TENNESSEE: (Smokey Barn News) – The City of Springfield is celebrating its bicentennial this year with a FREE concert featuring Shenandoah & Restless Heart in an announcement made Thursday.
The GRAMMY®, CMA and ACM Award-winning band Shenandoah has been to Robertson County before. Back in October of 2018, they came to White House to film a music video for their hit song "That's Where I Grew Up." Incredibly, it was their first music video in more than 20 years. Smokey Barn News has added the music video for you. Read More…

Rug Giveaway For Teachers By Springfield's Carpet One (How To Enter)
2nd Annual Rugs for Teachers Giveaway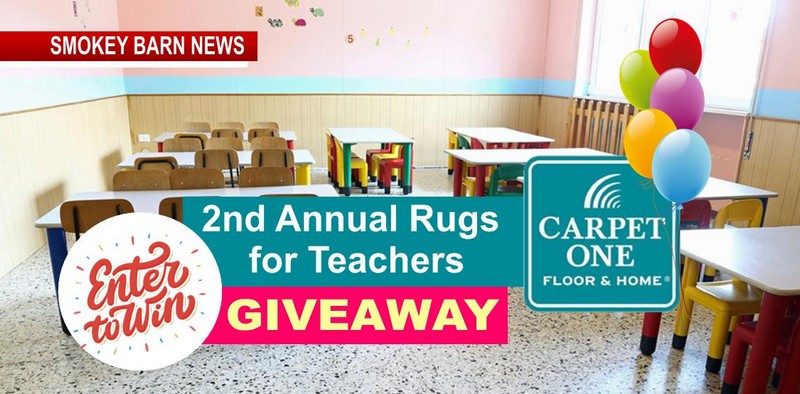 SPRINGFIELD TENNESSEE: (Smokey Barn News) – Springfield Carpet One has officially launched their second annual Rugs for Teachers Giveaway, two winners to be chosen.
The rugs are beautiful and constructed by hand by the staff at Springfield Carpet One in Springfield. MAP
"It's that time of year again, and teachers are getting ready for the new school year. We know what teachers mean to our community and we want to show them some love. We are giving 2 special teachers FREE CLASSROOM RUGS," said co-owner Mitch Lancaster. Read More…


(Springfield) July 16 (Tuesday) 10:30 – 11:30am Mr. Bond "The Science Guy" at Stokes Brown Library
Everyone's favorite Science Guy is back! This is a Summer Reading program. The Science Guys have created a 45-minute show designed for the 2019 Summer Reading theme, "Space! A Universe of Stories."
The 2019 science show includes experiments about life in space, rocket propulsion, centrifugal force, planets, and orbits. Kids and adults are invited to participate in the presentation which includes over a dozen hands-on science experiments and explosions. Owner Keith Trehy (Mr. Bond) says, "Don't worry, no library books will be harmed in the performance!"
Stokes Brown Public Library – 405 White St, Springfield, TN 37172, USA

Springfield's Own Depot Bar & Grill Featured On Tennessee Crossroads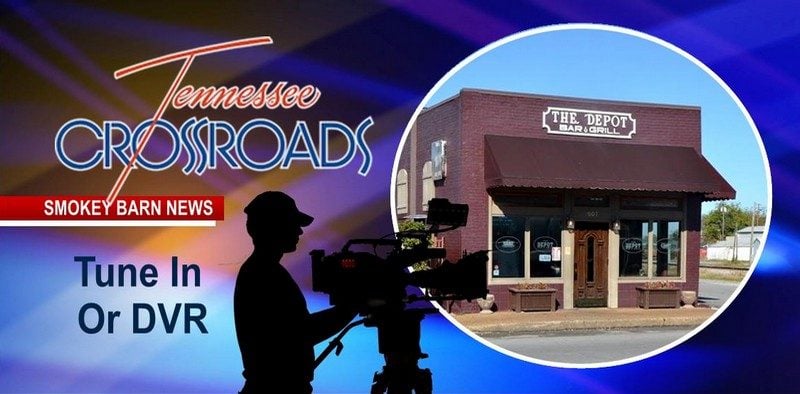 Tennessee Crossroads, a production of Nashville Public Television, is a very popular show that travels the highways and byways of Tennessee, highlighting the personalities, crafts, places, foods and events that make Tennessee unique.
"The Depot" of Springfield was featured in this week's episode. If you haven't been there, the Depot Bar & Grill in Springfield offers top-notch food along with the added fun of real trains whistling by several times an hour.  They are located at 1007 S. Main Street Springfield, TN MAP 
TO SEE THE EPISODE –> Click Here
The History Behind The Depot…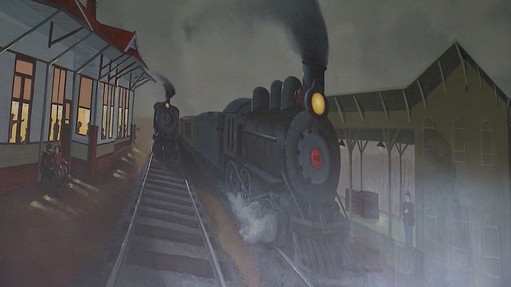 When Mr. Elliott built his grocery store in his yard in 1922, then known as The Brick Storehouse, who would have known the building would eventually be the home of Springfields premier dining house known now as Depot Bar & Grill.
In 1943, Mr. Elliotts son Otto, took the store over and changed the name to Elliotts
Store. Though different owners occupied the building following the Elliotts, groceries were the main commodity sold here until Springfield passed package liquor sales and a new building owner opened Depot Wine & Spirits.
Finally, in January 2003, Butch Watson and Patsy Jones after extensive renovation opened Depot Bar & Grill. In December of 2003, the current owner Doug Voise purchased the business.
Doug started in the food service business at 10 years old when his mom and dad opened a restaurant in Arkansas. In the 35 years that have followed, he has been involved in several different restaurant concepts from fast food to fine dining, bringing to the Depot a vast assortment of his own menu creations as well as traditional favorites.
From fine food to great service, the Depot Bar & Grill is your stop for a fabulous dining experience.

(Springfield) Payne Chevrolet – Happy Customers
This Yukon Denali just found a new home! Thank you Pilkerton family for choosing Payne Chevrolet to help find your next vehicle. Please let us know if there's anything else we can do, and we hope y'all have safe travels down to Sweetwater! — with Austin Wagnon.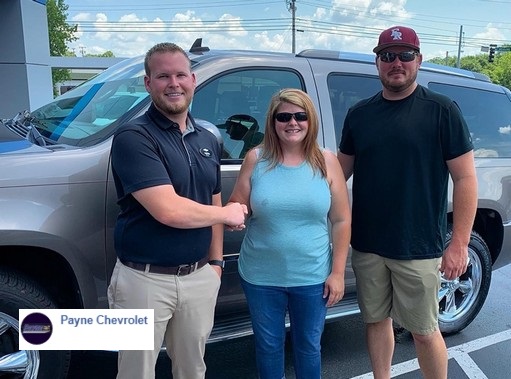 Springfield The Backdrop For Ingrid Andress' Today Show Appearance
SPRINGFIELD TENNESSEE: (Smokey Barn News) – Main St in Springfield's historic district was closed down for a few hours Tuesday evening for a Warner Bros film crew that snuck into town to capture Main Street at night. The footage will be used as the backdrop for County Music singer Ingrid Andress while she performs on the Today Show later this month.
Ingrid Andress, under contract with Warner Brothers Nashville, was in Springfield a few weeks ago filming a music video for her single "More Hearts Than Mine."
As you can see in Ingrid's music video below, the director parked a piano right in the middle of Main St in Springfield and had her belt out the song. Several locations in Springfield were used in the video including the Depot Bar And Grill, also on Main Street.
The music video opens up with the piano scene on Main St. and Springfield is portrayed as Ingrid's hometown in the song. After a few shots in and around local homes, the crew moved on to the Depot. In fact, the Depot's sign can clearly be seen in the video.
Capturing the video footage for Warner Brothers Tuesday evening were two local brothers, Sam and Jay Siske. Sam and Jay tell Smokey Barn News that they grew up in Ridgetop Tennessee, so if you know the Siske brothers, be sure to say hi in comments.
On July 18th Ingrid will perform on the Today Show recreating the opening scene on Main St depicted in her music video.  That's what Sam and Jay were doing Tuesday night, capturing the footage to be displayed behind her while she performs on the show.
According to Ingrid's website, she's from Denver, Colorado and currently signed to Warner Brothers Nashville/Atlantic Records. Rolling Stone has applauded her "honest and heartbreaking" lyrics that she pairs with a vocal delivery described by The New York Times as 'steady, calm, alive.'"
Be sure to tell us what you think of her single and how many landmarks you identified in her video. We have added her Visualizer below her standard music video. It clearly shows Springfield's Main St.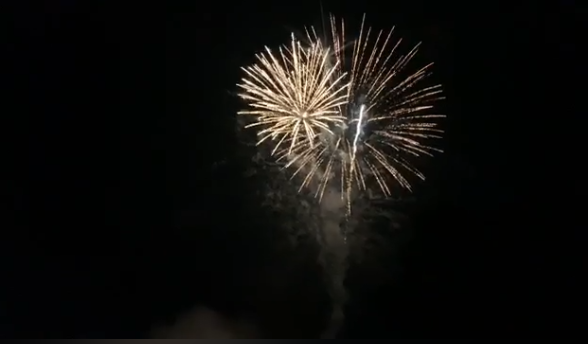 Springfield's Fourth Of July Fireworks Show, Bigger Than Ever Before
The fireworks show in Springfield was bigger than ever before this year, according to Parks Director Terry Martin. The reason, the trees got bigger so they needed bigger rockets to clear the trees. The city lit over $13,000 in Fireworks this year. There was also delicious food supplied by Maria's Snack Shack. To see the fireworks finale CLICK HERE for a recording of a LIVE Facebook feed.


In Orlinda News
Abby and Lauren Shultz of Orlinda qualified for nationals in Rock Springs Wyoming this year in goat tying and Lauren earned Rookie of the Year!
"State finals are always bitter/sweet. Heartbroken for some hard losses and thrilled with the victories. I don't have just two girls in the game I have a village of teenagers. They all work hard, every day to try and win the title. It's difficult, to say the least, to watch things crumble for some.
As Clinton quoted in church Saturday, "Fear is faith in the enemy" so regardless of a win or a loss, get back in the arena today because He already is victorious and your win or loss will be used for good! – Vicki Shultz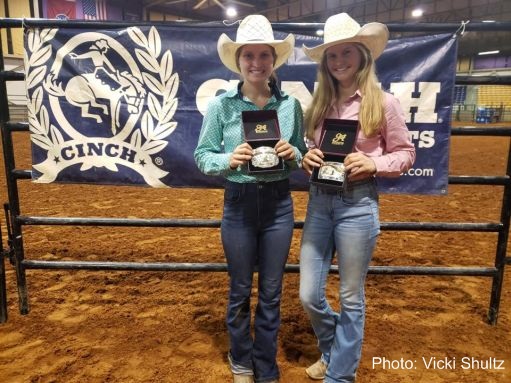 In Cross Plains News
Cross Plains Annual Kilgore Remembrance. A salute to the town's founder, Thomas Kilgore
At 9 am on the Fourth of July, Cross Plains held their annual Kilgore Remembrance ceremony at Villines Cemetery hosted by the Cross Plains Heritage Commission followed by an Independence Day observation with CPL Clifton East Smith Sr VFW Post 2120 Robertson County, TN at Kilgore Park followed by live music from Square Pegs and the Robertson County Community Band. At 9PM they had a great Fireworks show. Click here to see the full show which was broadcast live on Smokey Barn News.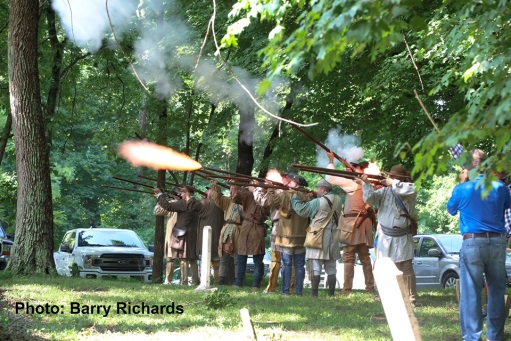 (Cross Plains) East Robertson Dixie Youth 9-10 Boys State Bound For 1st Time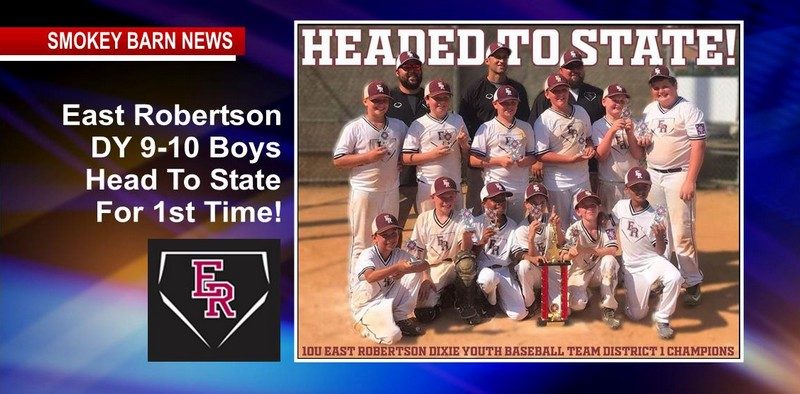 CROSS PLAINS TENNESSEE: (Smokey Barn News) – The East Robertson Dixie Youth 9-10 Boys Coached by Scott Warren, Bill Pearson and Trevor Jones went undefeated in the All-Star games in Ashland City on June 29th and 30th.
They opened the tournament with a doubleheader playing against Adams first, winning the game 9-4. Then played Springfield beating them 12-4. This secured them a seat at state! The boys had to play Springfield a second time on Sunday, winning that game 16-8, making them #1 in the district! Read More…

In Portland News
SAVE THE DATE – July 27
Portland TN Fire Department Invites You to  Back to School Bash, Touch a Truck event, Family Fun Day in the Park. 
Please join us 2 weeks from today, on July 27th for the Family Fun Day in the Park. We will have firefighters at the Back to School Bash and at the Touch a Truck event.
At the Touch a Truck event, we will have an obstacle course set up for people to participate in, a fire truck for the kids to explore, handing out Fire Safety information, and of course our great firefighters to interact with. We hope to see everyone there!!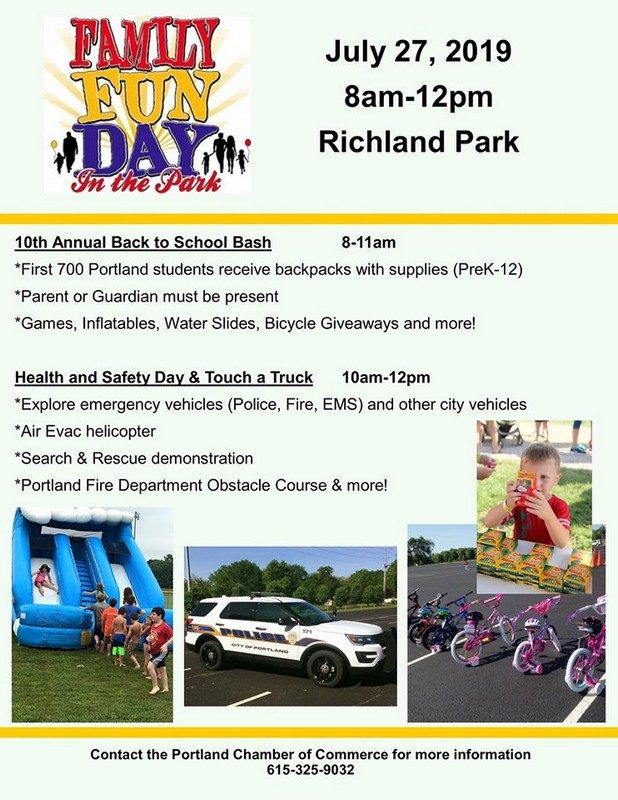 Portland Back To School Bash – SAME DAY! Don't Miss it!
(Hosted by Portland Chamber of Commerce)
Saturday, July 27, 2019 at 8 AM – 12 PM: Richland Park – 1000 Richland, Portland, TN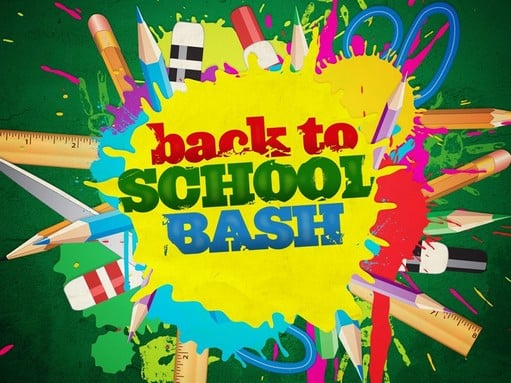 The Portland Chamber of Commerce will be hosting our 10th Annual Back to School Bash July 27th from 8-11am at Richland Park. The first 700 kids will receive backpacks filled with school supplies, and there will be booths set up by our sponsors with games where kids can win additional school supplies! There will also be inflatables, including water slides!
Health & Safety Day / Touch a Truck will also be happening that day from 10am-12pm at the park! Kids can explore emergency vehicles (Fire, EMS, Police) and city vehicles, participate in the Portland Fire Department's Obstacle Course & more!
Students must be present to receive backpacks, must be enrolled in a Portland School (PreK through 12), and a parent/guardian must be present.
Want to help contribute to this event? There are many ways you, your church, or your business can help:
*Provide workers for the event
*Set up a booth & provide a game or activity where the kids can win additional supplies
*$100-$500 Sponsor
*Bicycle & Helmet Sponsor
*Collect school supplies
We appreciate anything you would be willing to donate to this event. If you have any questions feel free to contact the Chamber at 615.325.9032 or email [email protected] for a participation form.


Portland TN Fire Department Helps First-Time Mom
Crews were dispatched to a call Friday night. Units quickly arrived on scene and were able to calm down a first-time mother and ensure the child was ok.
"We are so glad to be here to serve our community and proud of our working relationship with Sumner County EMS."

Portland Chamber of Commerce Wins The Bet
The Portland TN Fire Department learned the hard way tonight at Music on Main playing corn hole you don't make a bet with the Chamber… when you lose you have to wear a strawberry suit #winning
P.S. We appreciate you being a part of the community & being good sports!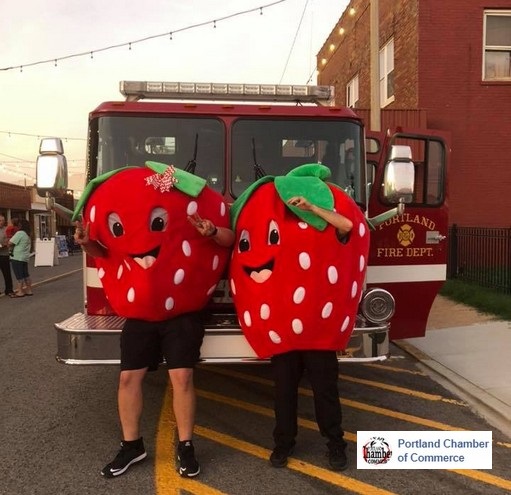 (Portland) American Legion Post 75 Gives $1,000 Portland Chamber of Commerce for Back to School Bash School Supplies
Bobby Graves stopped by the office today with a $1000 check from the American Legion Post 75 for the Back to School Bash. American Legion Post 75 is helping provide school supplies to Portland Students. You can help too.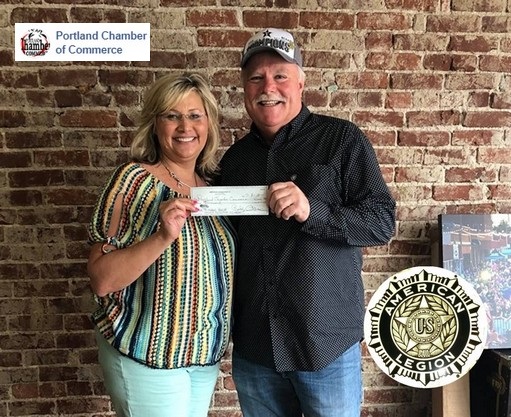 In Millersville News
City Of Millersville: Richard Rollins Retires from the Public Works Dept after 19 years.
The City of Millersville would like to take a moment to acknowledge with deep gratitude Richard Rollins. Richard has been employed with the City Of Millersville Public Works Department for the last 19 years. It has been an honor working with such an exceptional staff member who dedicated years of excellence to our city. We wish him the best in this next phase in his life in retirement.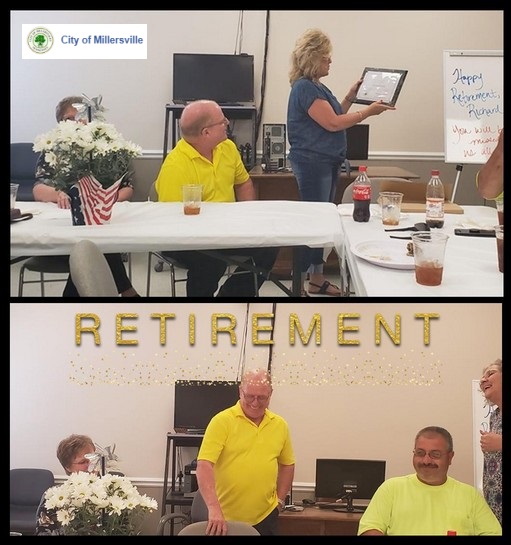 SAVE THE DATES…
Millersville Public Library Events: Watercolor Painting July 16 for Adults and children 8 and up.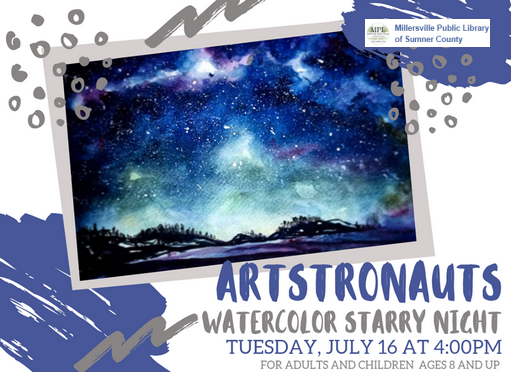 Millersville Public Library Events: Galactic Creations on July 20th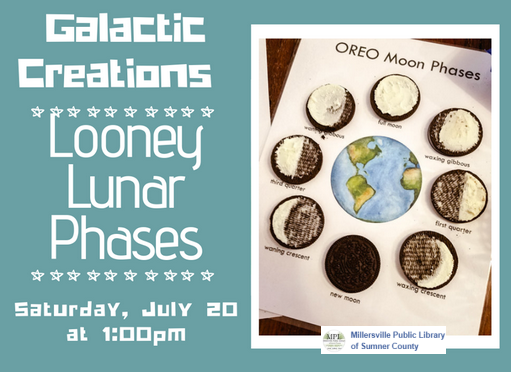 Millersville Public Library of Sumner County Offering Free Summer Lunches
We will be offering free lunches for children up to the age 18. Lunches will be offered from 11:30am-1:30pm every day that we're open!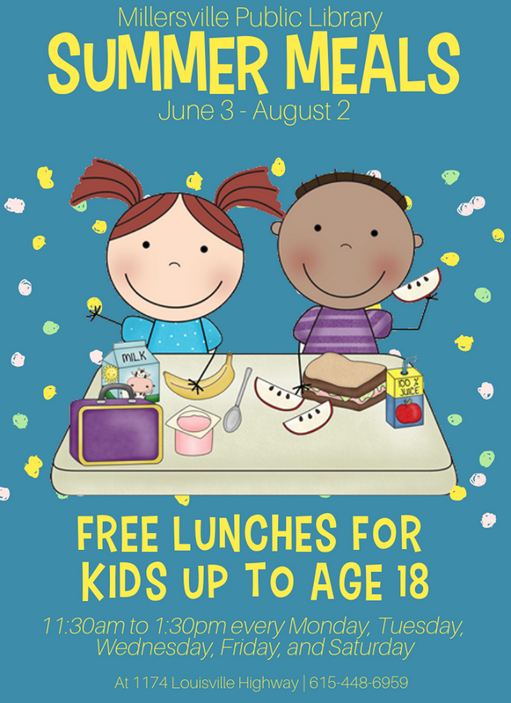 In Ridgetop News
Ridgetop Board of Mayor & Alderman  Meeting set for July 16 at 7 pm.
Planning and zoning meeting set for July 25 at 6:30 pm.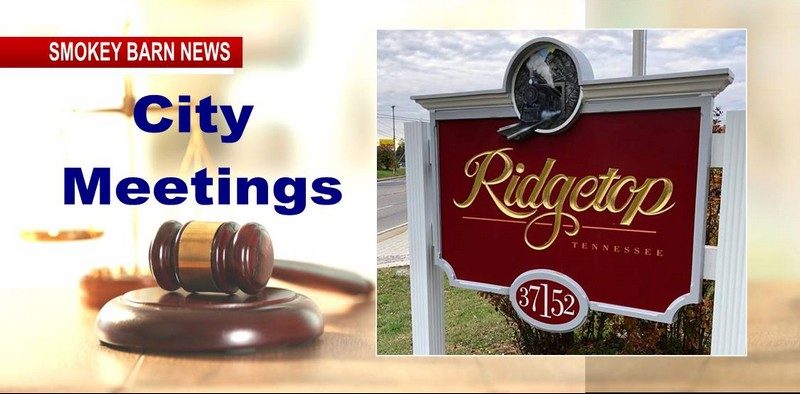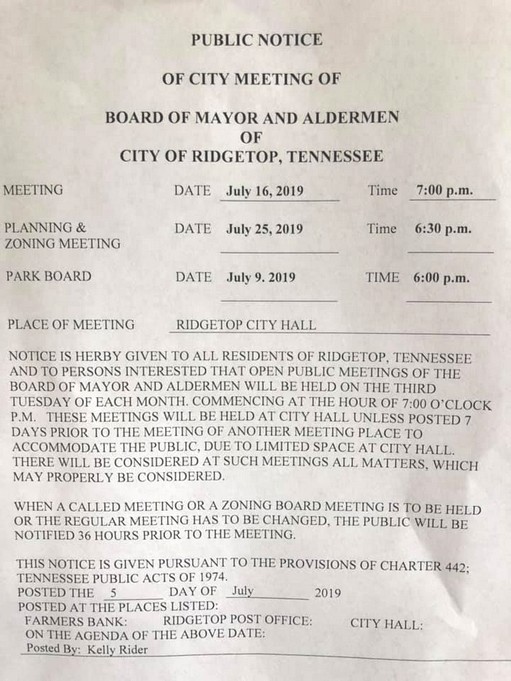 SAVE THE DATE…
Ridgetop Fire Dept To Hold Annual Fish Dry
Come out and enjoy a fish dinner at the Ridgetop Fire Dept and support local firefighters on Saturday, July 20th from 4-7pm at the Fire Hall.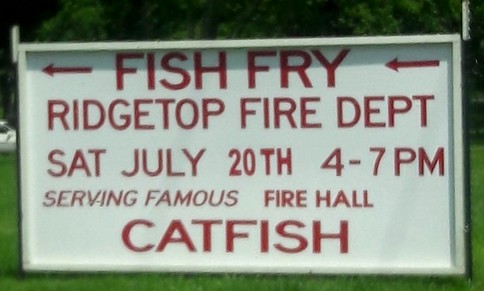 In White House News
White House Area Chamber of Commerce congratulates Luna Rose Co.
A big welcome to White House! Luna Rose Co. is a one-of-a-kind day spa which is family-owned and operated in White House, TN offering a wide variety of spa services, products and crystals. If you haven't stopped by to see all they have to offer, stop in. #DiscoverWhiteHouse.
Located at 610 Hwy 76, Suite E White House, Tennessee. (615) 581-0654


City of White House Fire Dept. – Tips to stay safe in the heat this summer!
SUMMER IS HERE! The White House Fire Department has already responded to several heat-related emergencies. We would like to share a few tips everyone can use to stay safe in the heat this summer!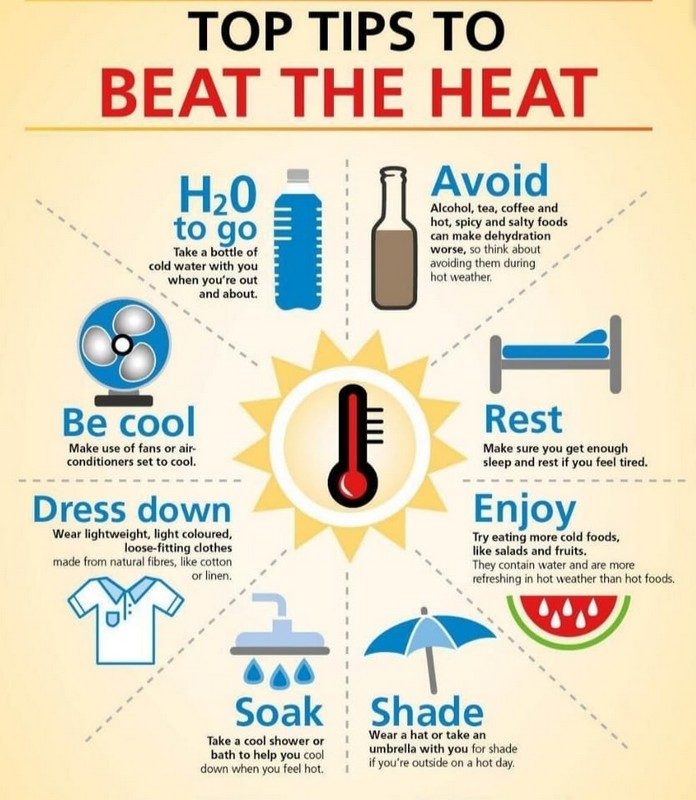 White House Area Chamber of Commerce – Cool off with a Cop
White House Area Chamber of Commerce and residents had a great time cooling down with some good popsicles at Cool off with a Cop. Thank you our City of White House Police Officers for taking time out of your busy day to give back to the community. We love our little town and are proud to call it home! #DiscoverWhiteHouse Photos: Meagan Woodis Photography

(White House) Announcement: New business comes to the great town of White House, TN. Tiny Paws Resort," We Don't Run with The Big Dogs."
(Sponsored)
Tiny Paws Resort specializes in doggy daycare and boarding for small breeds. We are unlike any other boarding facility. We are special because we cater to the smaller paws providing a safe caring environment in a stress-free atmosphere.
The economic progress and community development tell us more families are coming to our great cities and will be needing a service to help balance busy work schedules and travel needs.
Tiny Paws Resort can help and provide with the needs of their furry friend(s) keeping it affordable. We are excited to bring this unique and much-appreciated service for the busy and loving families of all the furry friends who might otherwise be left alone for several hours. We will provide daily exercise and play with individual attention so when home with family their day would have been as full and as exciting as parent(s).
Our hours of operation will be convenient for most work schedules and reservations can easily be made for those fun family getaways or unforeseen business trips.
We will be hosting an open house and tour on Saturday, July 6, 2019 from 10:00am -3:00pm. Bring the family and the guest of honor furry friend. Everyone will have the opportunity to check out the Royal Suites, the Clubhouse, our luxurious den (with all hardwood floors), our outdoor naturally shaded playpen as well as our indoor playpen. Tiny Paws Resort is the next best thing to Home, PAWS down.
Tiny Paws Resort is located at 644 N. Sage Road, White House, TN (behind Wendy's Restaurant)
We'll have door prizes and giveaways. May just win a Free All Day Play Pass.
For more information please visit our website: www.Tinypawsresort.com
(615) 581-0051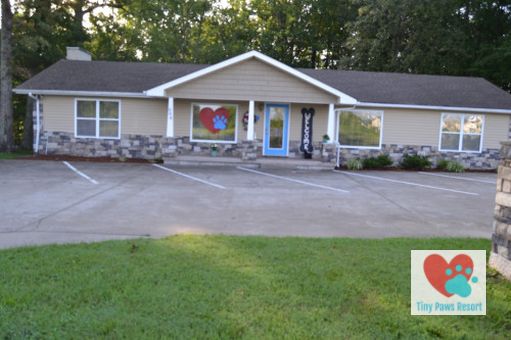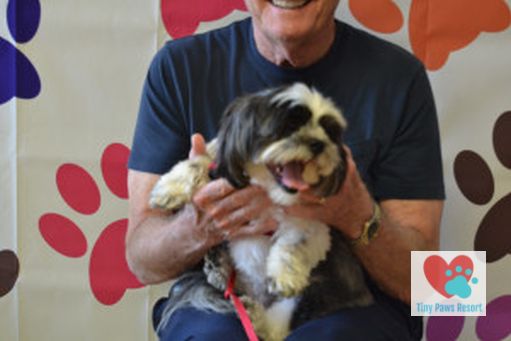 News from White House Utility District – Smart Irrigation Month & Summer Water Savings Tips
#SmartIrrigationMonth: Water savings tips for the dead of summer
According to the U.S. Environment Protection Agency (EPA), 30-60% of residential water use occurs outside the home – through irrigation systems, swimming pools, and other outdoor water use. As much as 50% of that is lost due to inefficient watering systems.
White House Utility District (WHUD), an EPA WaterSense partner, is offering three quick and easy ways to better manage outdoor water use:
Sprinkler maintenance.
There is a for step process for maintaining sprinklers for maximum efficiency: Inspect, Connect, Direct, Select.
 Inspect all sprinkler heads to ensure they aren't cracked or damaged. A broken sprinkler head can lose up to 25,000 gallons of water over the course of six months. That's more than double the amount most households will use in a single month.
 Connect hoses and pipes well. A leak as small as the tip of a pen can lose up to 6,300 gallons of water per month.
 Direct sprinklers so they are only watering the lawn. Sidewalks and patios do not need water.
 Select WaterSense labeled products, particularly controllers and timers. Residents can click HERE to find WaterSense labeled products.
Water wisely.
 Water the lawn in the early morning, before the midday heat arrives. This will help reduce evaporation. Residents can also look for sprinklers that produce droplets, not mist, or use soaker hoses or trickle irrigation for trees and shrubs.
 Avoid over watering the lawns. To see if your grass needs watering, step on it. If the grass springs back, it does not need water.
 And last, raise your mower blades. Taller grass is more resistant to extreme heat and drought conditions. It also allows fewer weeds and helps reduce evaporation.
Give your hose a break.
 Use a broom or leaf blower to clear driveways, patios and steps, not your hose.
 Remember it's also okay to take sprinkler breaks. Grass isn't meant to be bright green in the summer.
 And watch the weather! If it rains, turn off your timer and let Mother Nature do the nurturing.
For more outdoor water savings tips, click HERE.
About White House Utility District
White House Utility District (WHUD) delivers high-quality, safe and reliable water to more than 100,000 residents throughout Robertson, Sumner and northern Davidson counties, and provides sewer service to nearly 10,000 people in Sumner County. WHUD, which prides itself on using GIS technology to drive innovation and continuous improvement, has a service area that is larger than any other in Tennessee, encompassing more than 600 square miles that include Cross Plains, Gallatin, Goodlettsville, Greenbrier, Hendersonville, Millersville, Orlinda, Portland, Ridgetop, Springfield, and White House. To learn more, visit www.whud.org.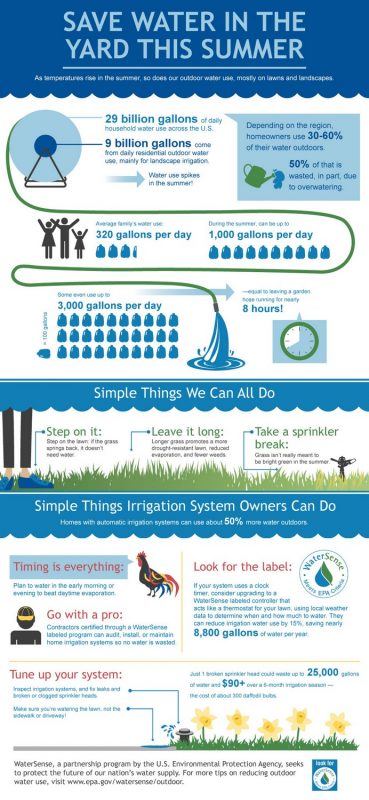 (White House) American Legion Post 206 Needs Your Support!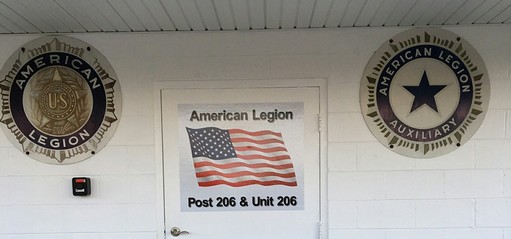 The American Legion Auxiliary in White House, Tennessee is a veterans service organization that is also committed to mentoring youth and sponsorship of wholesome programs in the community, advocating patriotism and honor, promoting strong national security, and continued devotion to our fellow servicemembers and veterans.
Meetings are held the first Thursday of the month at the American Legion in White House, TN. Location: 3321 Hwy 31W White House, TN. Doors open at 6:30 pm and the meeting begins at 7:00 pm.
Donations can be mailed to American Legion Post 206, PO Box 856, White House, TN 37188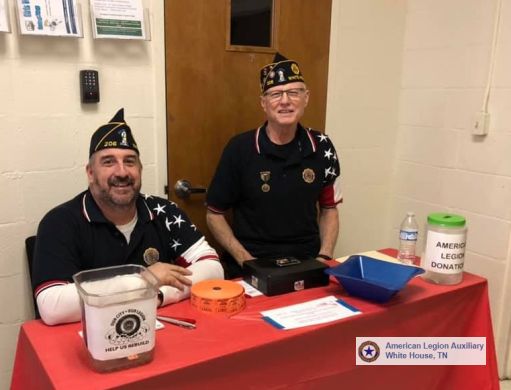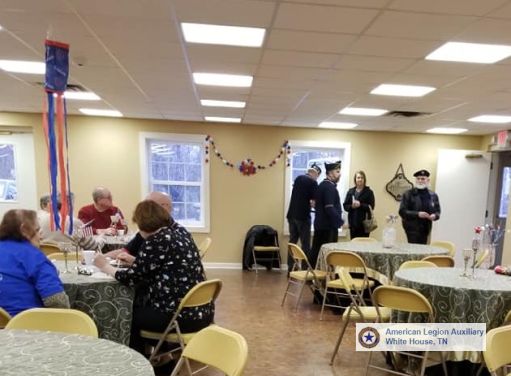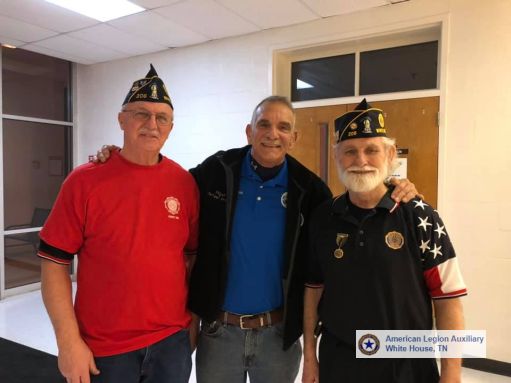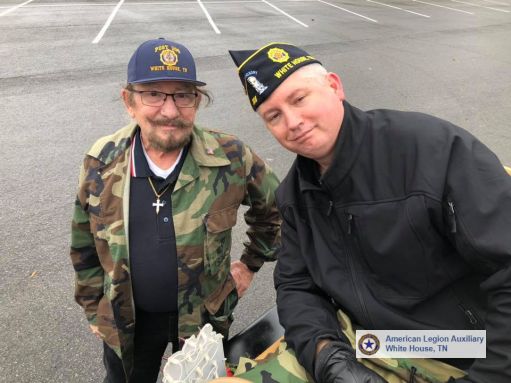 SAVE THE DATE…
White House Chamber July Luncheon featuring Stacey David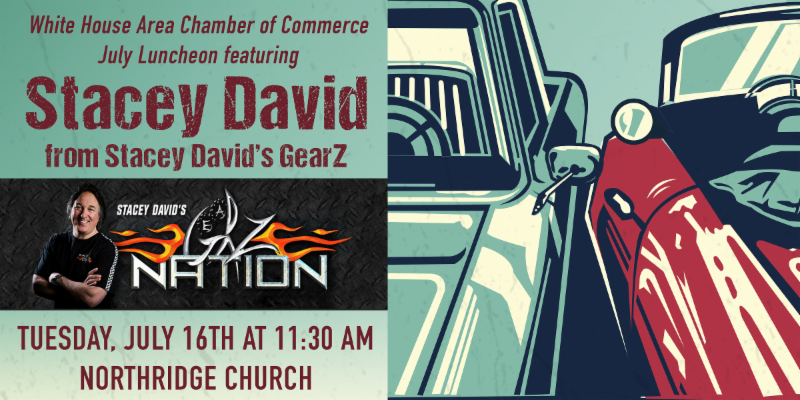 Join us for our monthly luncheon featuring Stacey David from Stacey David's Gearz Tv at Northridge Church from 11:30 AM to 1:00 PM on Tuesday, July 16th.
Stacey David is the person that every car guy wants in the garage to help on their project. With decades of experience working in restoration and hot rod shops, over 18 years on national television, and two hit TV shows to his credit, Stacey has been showing people how to build cool cars and trucks for a long time. His mechanical abilities and fabrication skills have made him one of the most trusted and respected custom car builders in the world today.
At this luncheon, we will enjoy a BBQ lunch. Reservations are required by noon on Monday, July 15th so please be sure to register by clicking on the ticket link or by calling the Chamber at 615-672-3937.

SAVE THE DATE…
Support The White House Community Volunteer Fire Dept. – White House On Fire Rocktober Celebration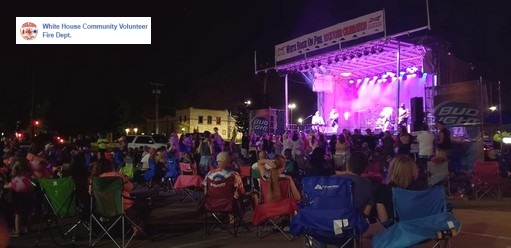 The White House On Fire Rocktober Celebration will once again return to White House TN to benefit the White House Community Volunteer Fire Departments on October 5th 2019.
This year the all-day music festival will be twice as big with the return of talent from last year and the addition of many new celebrity guests. The festival will also feature expanded genres of music including Country and Pop as well as Rock. If your interested in sponsorship, setting up as a vendor and/or becoming a WHOF Volunteer please leave us a message. Lets get ready to rock and come together as a community to help our first responders!

Here's a link to our last issue…
Smokey's People & Community News Across The County June 23, 2019
Submit your story idea for next weeks issue to [email protected]
Smokey Barn News (Advertisement)
Smokey Barn News (Advertisement)
We bring you ALL the News in and surrounding Robertson County, Tennessee.