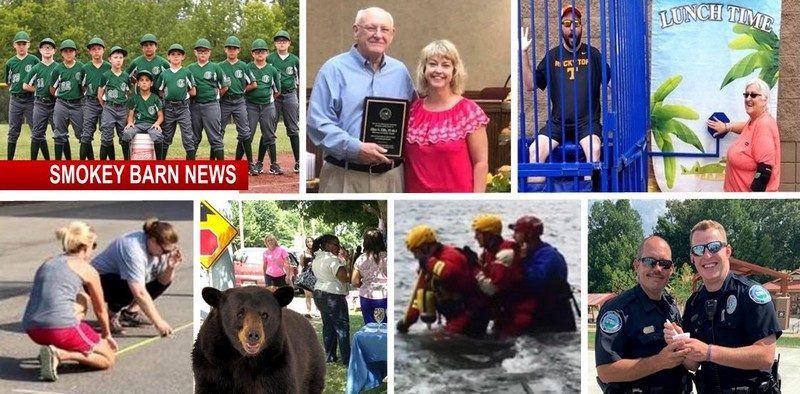 Smokey's People & Community News Across The County June 30, 2019
ROBERTSON COUNTY TENNESSEE: (Smokey Barn News) – Welcome to Smokey's news in review. It's a look back at People & Community news along with this week's top stories, some you haven't heard about and may only see on Smokey.
Two important city meetings are set for this next week. Residents are encouraged to attend to voice their opinions and concerns. There's also a lot of great 4th of July/Independence Day Celebration events to choose from this year with several dates to catch a good fireworks show. White House is also offering a week-long carnival!
Don't be the only one around the watercooler this week that doesn't know what's going on!
Do you have a story you would like to submit? Smokey Barn News welcomes your community news and photos. Email your story ideas to our 24/7 news desk; [email protected]

In Springfield News
Crestview Elementary School Principal & Parents Going The Extra Mile
New paint for the basketball courts. But who are the painters? WOW, Great work.
"It was a little hot that day but so worth it for the fun that will be had this fall!"  #crestviewpto #cvespto
Ladies pictured Lori Smith (principal), Jessica Poss and Michele Dedmon both parents. Not pictured Suzanne Taylor parent.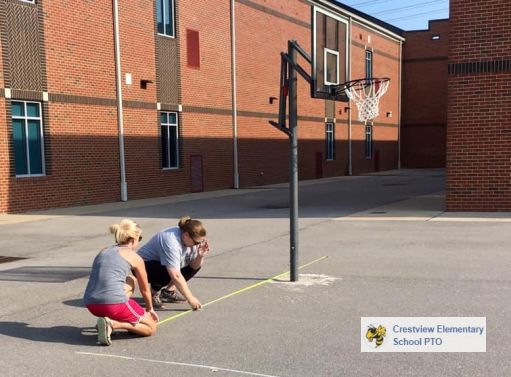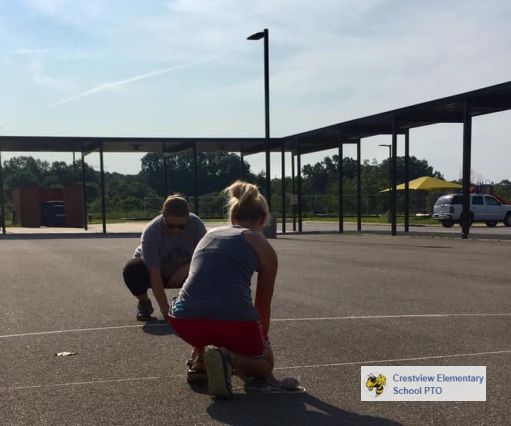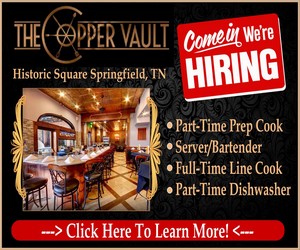 City of Springfield Congratulates Public Works Dir. Allan Ellis 29 Years
The City of Springfield congratulates Allan Ellis on his retirement after nearly 29 years of service to the city as the Public Works Director. We are excited for Allan to spend more time with his grandchildren and travel, but we will greatly miss him. His impact on Springfield will transcend generations. Thank you for service to the citizens of the City of Springfield, Allan.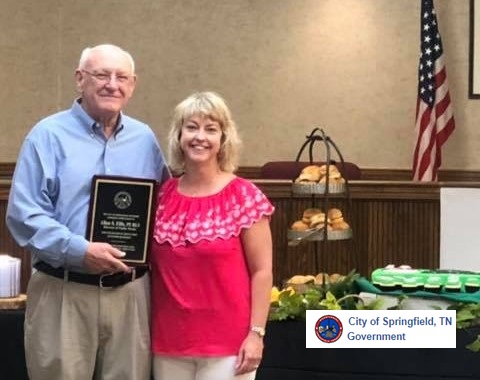 8u Springfield Boys All-Stars Headed To State
Our boys have worked hard and earned the opportunity to compete in the state tournament. Any support given is very much appreciated. Click HERE to donate. #GOSPRINGFIELD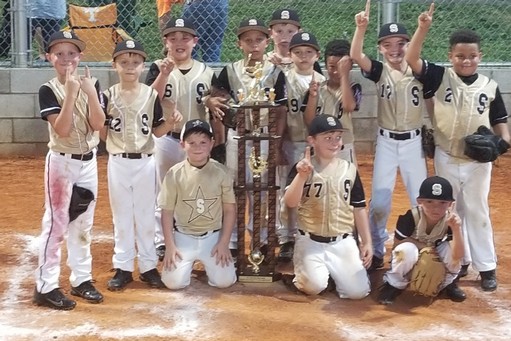 City of Springfield, TN Congratulates Gina Holt for being named City Manager of the Year 
Congratulations to our very own Gina Holt for being named City Manager of the Year by the Tennessee City Management Association! We are so grateful for your leadership and this is a well-deserved award.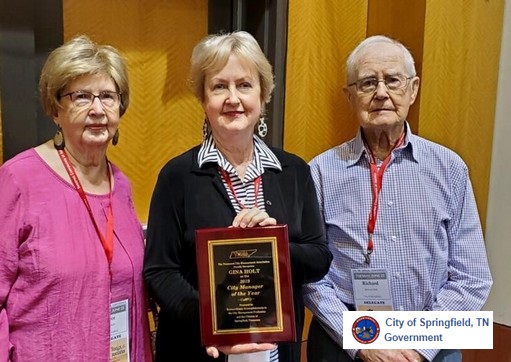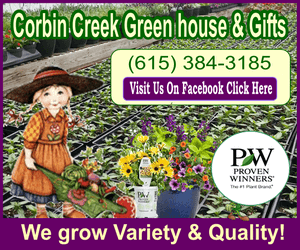 The Springfield Walmart Has Some Fun With A Dunking Booth To Raise Funds for Vanderbilt Children's Hospital.
Ms. Mary takes advantage of dunking the boss man!! It was a 3 ball toss for all associates and customers and dunk Mr. Michael for #CMN Money raised for Vanderbilt Children's Hospital.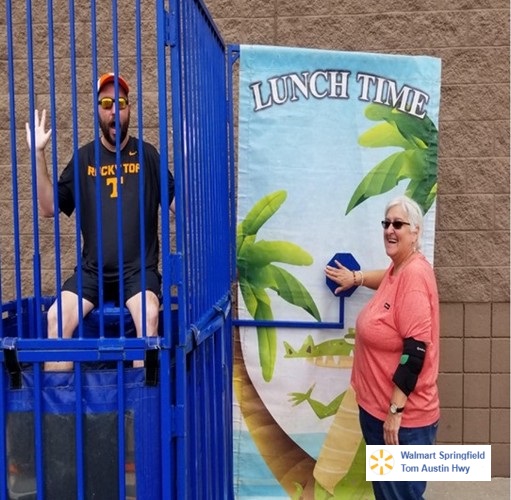 Owner & Pet Reunited in Historic Springfield District
The LOST & FOUND Robertson County TN page. Many people have been reunited with their lost pets and valuables. Join the community!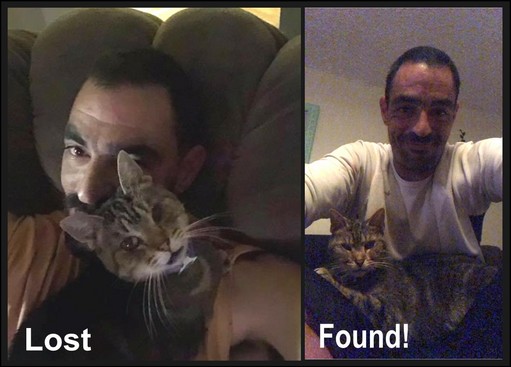 Ace Hardware Springfield
How cute are these kids chairs? On sale this month. Umbrellas for 29.99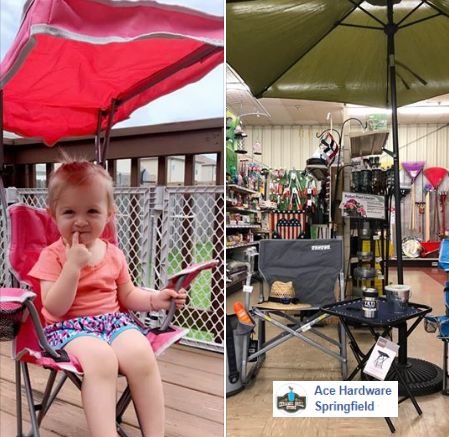 Springfield Plans Bigger Fireworks Show, Park Open, Coolers Welcome on July 4th at Travis Price Park 
SPRINGFIELD TENNESSEE: (Smokey Barn News) –  The City of Springfield has announced that this year's Fireworks show will be bigger and better than ever before.
The show will be Thursday, July 4th at J. Travis Price Park with gates opening at 6 pm, fireworks show starts at 9 pm. There is no event taking place within the park this year so vehicles will be allowed inside the park.
The fireworks show will be bigger this year, according to Parks Director Terry Martin. The reason might surprise you. (see video) Martin also said that coolers are welcome but no alcohol of any kind will be permitted. There will also be delicious food supplied by Maria's Snack Shack but you can bring your own if you wish but the word on the street is, Maria can whip up some tasty snacks.
For all the great details, watch Smokey's interview with the Parks Director Terry Martin.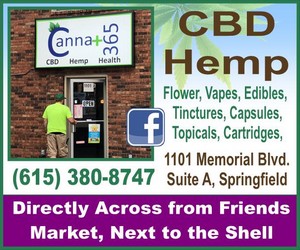 In Robertson  County News
Hwy 431 Construction Update: "They're Not Working, Doc!" (Sabi Doc Kumar MD)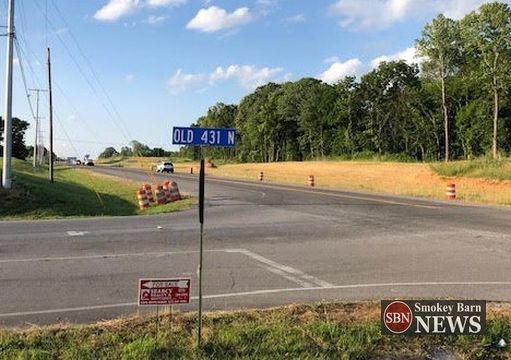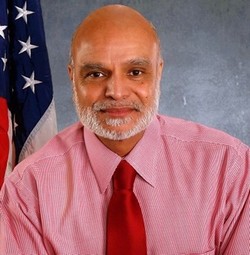 So said a 'distinguished Southern Gentleman in overalls', as he slid into the bench across the table from me, at the 63rd Annual Martin's Chapel BBQ. I have heard this lament, off and on, and ever since I was able to get the Highway 431 South widening project started. The project had been on the books, and in somebody's desk drawer, for years. As I have said before, road construction is harder than doing surgery! With time, the question has changed from, "When are they going to get started?" to "When are they going to finish?" This reminds me of a road trip with my family and the forever question, "Are we there yet?"
As I prepared to answer the question, the 'distinguished Southern Gentleman in overalls', engaged the fella to his right in conversation about the severe winds, heavy rains, fallen trees, and summer garden. Then, he got busy with a few plates of barbecue. I can understand. It is very good barbecue and, after all, it is the reason we were there!
I did want to answer the matter raised by the 'distinguished Southern Gentleman in overalls.' I did not want him to think that I had dodged his question. After an appropriate pause in the conversation and a few more seconds and thirds of the very good barbecue, I asked, "So, are you concerned about the construction on 431?" "There's been nobody working for six weeks, Doc! They have got the speed limit cut down to 45. It needs to be moved up when they are not working!" I wondered if he had been pulled over. I did not mention the hazards of barrels, uneven lanes and lingering equipment in the road construction area.
I agreed with the 'distinguished Southern Gentleman in overalls' that there had been no construction activity for several weeks. Why don't the road builders work until a project is finished and then move on? I have asked this question.
What I learned was that there is no delay! The road builders have a contract with the State to finish a project by a specified date. If we want it faster, we pay more. The State does not ask them to work quickly, as long as the project is finished by the completion date. The current leg, of Highway 431 widening, is to be completed by August 2020. If the traffic is not moving on the new lanes by then, the road builders are fined two thousand dollars a day. The State likes that! We collected almost $60,000 in fines for completion delay of Phase 1. Considering that we have forever, lived without this five-lane road, a few weeks delay brings no harm and the State gets some money back!
Other reasons for lack of construction activity include a change in design, as area citizens and I worked to have the planned median changed to a turn lane, heavy rains, soft and muddy ground, crew diversion to other parts of the State because of rain and flood damage to roads or unexpected emergencies. Expect to see crews absent for weeks and then working on weekends as the project deadline approaches!
We live in times of frustration, powered by social media, and the urge to 'yell at them'. That, my friends, is a bad idea. I want the folks at TDOT to be our friends! Many of them live in our county. We will need them to plow the snow off our roads every winter and repair the potholes every spring!
"Appreciate what you are doing, Doc," said the 'distinguished Southern Gentleman in overalls,' as we finished the chocolate, pecan and nuts pie and got up to leave. God Bless!
– Sabi Doc Kumar MD is State Representative, District 66 – Robertson County. Reach him at [email protected]

Robertson County Players is feeling proud. $5,092 raised for the Spfd. Middle School drama dept.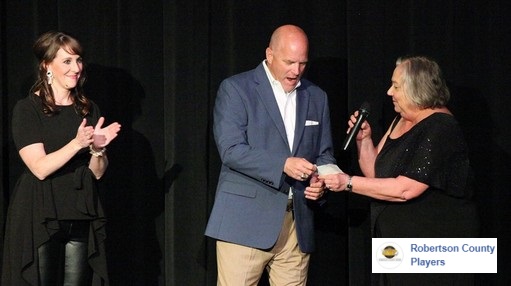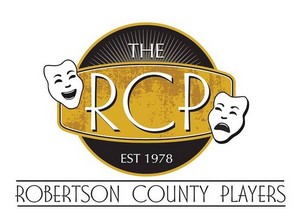 RCP President Connie Smith and former President Amber DeForest present a check for $5,092 raised over the past year under the Playing It Forward Project to Dr. Grant Bell, principal of Springfield Middle School on opening night of "No Business Like Show Business – A Tribute to American Musical Theater" on Thursday, June 27th. $1.00 from every ticket sold for RCP productions is set aside for the Springfield Middle School drama department.
It's our privilege to support the scholars at SMS and present shows appropriate for the entire family. Frequently daytime performances are presented so that students from all over Robertson County are able to attend. Thank you to our audiences who made this donation possible by purchasing tickets to our shows. Don't miss upcoming shows and online ticket sales, just click HERE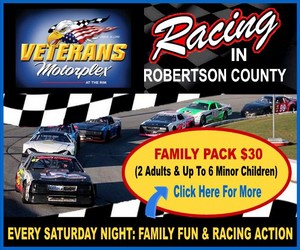 Robertson County UT Extension – Local Kids Learn, Grow, Eat and Go!
The topic for today was bugs! This is a FREE 9 Week Program for Rising 3rd -5th graders featuring hands-on gardening, nutrition lessons, physical activity, and food tastings. Every Tuesday June-July from 9 AM – 11 AM. To register please call Rachael Ragsdale @ UT Extension 615-384-7936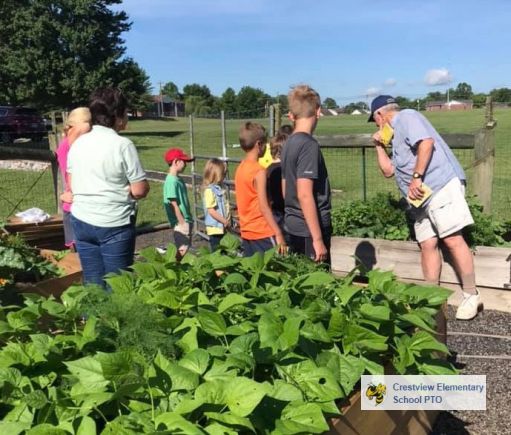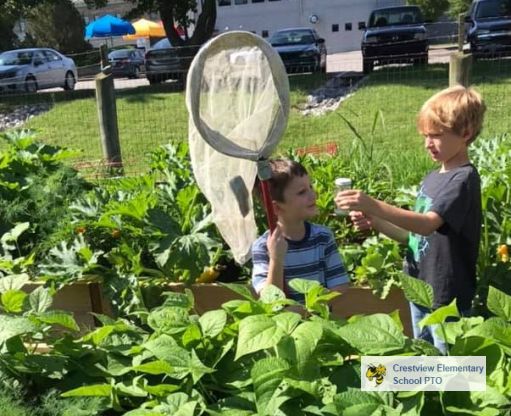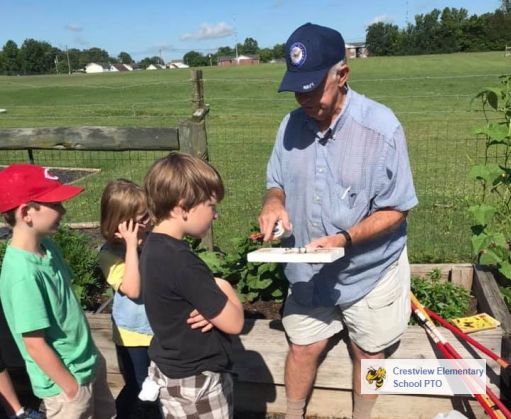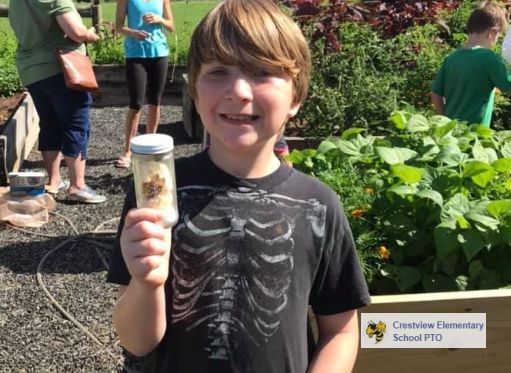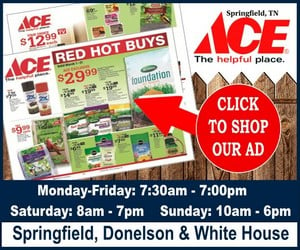 Volunteers Needed!
Robertson County – Farm to Families Program of Second Harvest Food Bank of Middle TN is recruiting volunteers
Farm to Families volunteers work with local farmers by helping care for a wide variety of crops and other plants. When harvested, this fresh, healthy produce is distributed by Second Harvest Food Bank to Middle Tennesseans experiencing food insecurity.
Projects typically include planting, weeding, mulching, harvesting, spreading compost, and any other task needed to care for our crops. There is a high need for volunteers to help out at our partner site, By Faith Farm in Joelton, and would love it if there are members of the Robertson County area community that would like to join us. To learn more Click HERE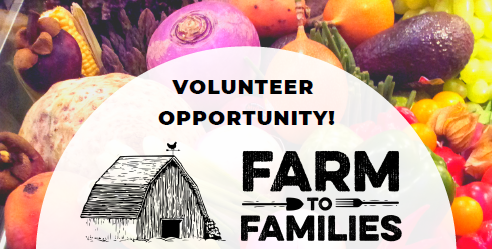 Robertson County UT Extension Special Visitor This Week
The University of Tennessee Interim President Randy Boyd visited with the UT Extension-Robertson County this week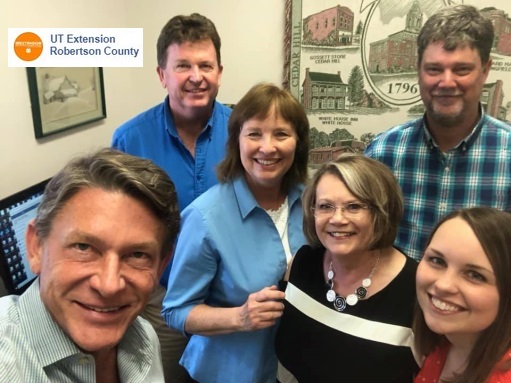 Robertson County Teacher Named Winner in Odysseyware's Annual Educator Impact Awards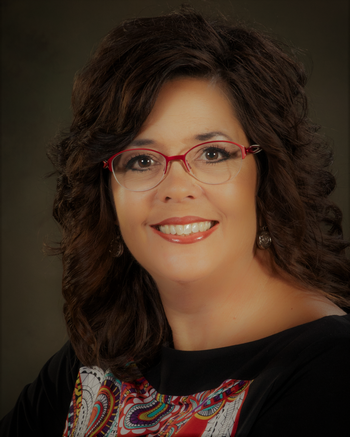 Robertson County Teacher and Principal Dr. Mary Jo Holmes has been named a winner in the second annual Educator Impact Awards created by Odysseyware®, now part of Edgenuity.
Holmes, an online learning teacher with the office for Robertson County Online Learning Experiences (ROLE), was selected as a winner in the Career and Technical Education category for the innovative use of curriculum to improve student outcomes. (ROLE) exists to coordinate multiple web-based programs that are available to students in unique situations. The programs that currently exist are the Robertson County Virtual School, The Focus Program, Credit Recovery and Alternative Credit.
Holmes was recognized at the Odysseyware Educator Impact Awards reception on June 24, 2019 in Philadelphia, Penn. Tom Murray, Director of Innovation for Future Ready Schools, gave the keynote address at the awards ceremony.
With the assistance of Odysseyware, Holmes has developed programs designed to help at-risk youth meet graduation requirements. Robertson County has been able to venture into new territories this year with the opening of the Robertson County Adult Education Program using Odysseyware in conjunction with teachers to assist applicants. Students have enjoyed the versatility of the platform and the new perspective on learning.
"Mary Jo Holmes is a dedicated teacher who consistently goes above and beyond for the students of Robertson County," said Supervisor of Secondary Education Dr. Bill Locke. "We are proud to support Mrs. Holmes as she receives this hard-earned recognition for her great work."
Finalists were selected from categories including Blended Learning Classroom Teacher, Virtual Instruction Teacher, Alternative Education Teacher, Odysseyware® +NWEA™ Teacher, Competency/ mastery Learning Teacher and Career & Technical Education Teacher. Holmes received a mobile device storage cart (Connect30) from Spectrum Industries, Inc. and other valuable giveaways for the first-place prize in her category.
"We are proud to support educators who are champions in their fields and who have a tremendous impact on the lives of their students through use of our digital curriculum," said Edgenuity CEO Sari Factor. "The Educator Impact Awards are an opportunity to recognize these empowering teachers and thank them for all of their dedication and hard work."
The Educator Impact Awards honor educators using Odysseyware in unique and beneficial ways to inspire students to find their path and purpose – and reach their greatest potential. Additional information about the Awards can be found HERE.
Edgenuity is a leading provider of online curriculum and instructional services for the K-12 market. Nationwide, Edgenuity is in use by more than 20,000 schools, including 20 of the 25 largest school districts, to meet academic goals and improve student outcomes. We offer initial credit courses, honors and Advanced Placement courses, credit recovery, intervention and test readiness. These solutions, in addition to Edgenuity's instructional services and professional development offerings, help students, educators and districts achieve success in their online and blended learning programs. For more information, visit Edgenuity.com.

Robertson County Residents Working Together! – Another Pet Reunited
The LOST & FOUND Robertson County TN page. Many people have been reunited with their lost pets and valuables. Join the community!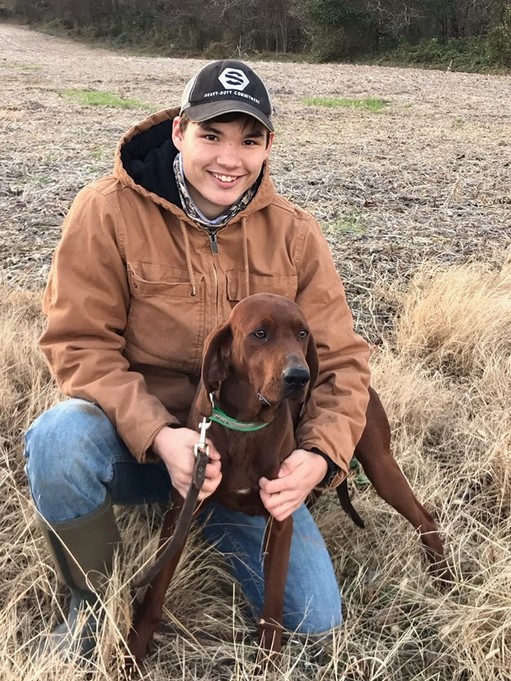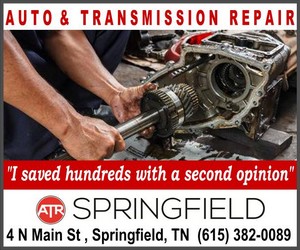 SAVE THE DATES… JULY 26-28
RC Back To School Bash, Sales Tax Weekend, Calendar & Supply Lists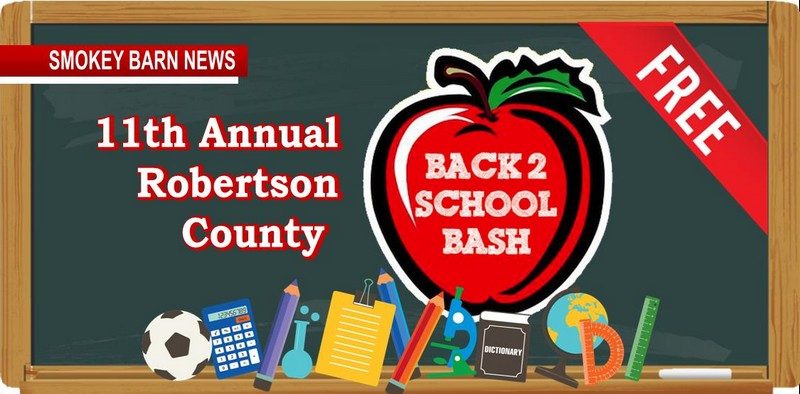 ROBERTSON COUNTY TENNESSEE: (Smokey Barn News) – MARK YOUR CALENDARS! Join us for the 11th Annual Robertson County Back to School Bash Saturday, July 27, 2019 from 9 AM to 11 AM at the Springfield Middle School located at 715 5th Ave W, Springfield, Tennessee 37172. This event is hosted by the Tennessee Department of Health and Springfield Middle School.
First 1000 students receive a FREE Backpack! All Robertson County students invited. FREE School supplies. Students must be present to receive supplies.
School Supply Lists:
Click on the link, then find your child's school and click on it.  —> Click Here  Once there, you can download your child's school supply list.
RC Schools Calendar:
The Robertson County School Board has officially approved the school year calendars for 2019-2020 and 2020-2021.
For the 2019-2020 School Year Calendar, click HERE
For the 2020-2021 School Year Calendar, click HERE
Sales Tax Holiday Weekend July 26-28:
The state of Tennessee's annual sales tax holiday is held every year, beginning at 12:01 a.m. on the last Friday in July and ending at 11:59 p.m. the following Sunday night. During this weekend, certain goods may be purchased tax free. The 2019 tax-free holiday weekend begins at 12:01 a.m. on Friday, July 26 and ends Sunday, July 28 at 11:59 p.m.
What is tax free?
Clothing: $100 or Less –> Click Here
School Supplies and School Art Supplies: $100 or Less –> Click Here
Computers: $1,500 or Less –> Click Here
Additional Information
Alphabetical Listing of Exempt Items –> Click Here
Alphabetical Listing of Taxable Items –> Click Here
Frequently asked questions –> Click Here
COME EARLY! Saturday, July 27, 2019 from 9 AM to 11 AM at the Springfield Middle School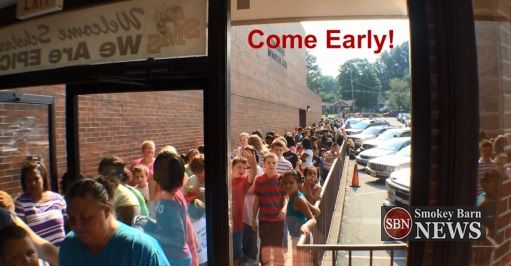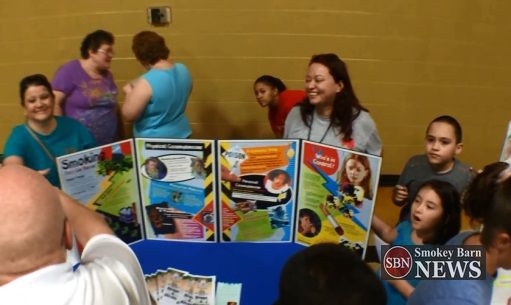 In Cross Plains News
Black Bear Spotted In Cross Plains Yards From Trash & Treasures
CROSS PLAINS TENNESSEE: (Smokey Barn News) – According to officials in Cross Plains, a black bear was spotted in the area on Saturday.
Cross Plains Fire Chief Tommy Jackson told Smokey Barn News that the bear was actually spotted twice near the Annual Trash & Treasures event.
"The first sighting was around South Cedar St at the four-way stop about 100 yards down. He went (east) across to Jernigan Rd. He was spotted again on Jernigan going through a fence," Chief Jackson said. Read More HERE


SAVE THE DATE…
Cross Plains TN – Ready for Independence Day?
9 AM – Cross Plains Heritage Commission will hold their annual Kilgore Remembrance ceremony at 9:00 AM on the 4th at the Villines Cemetery just west of downtown Cross Plains. Bring your lawn chair.
Live music begins at 6:00 which now also includes the Split Milk Band. VFW Post 2120 will conduct their flag ceremony at 7:30.
6 PM – 9 PM – Live music from 6 to 9 with Square Pegs, Spilt Milk, and
the Robertson County Community Band. VFW Post 2120 will conduct a flag
ceremony at 7:30pm. Fireworks at 9:00. Bring your lawn chair.
Everything is free at Kilgore Park, concessions will be available.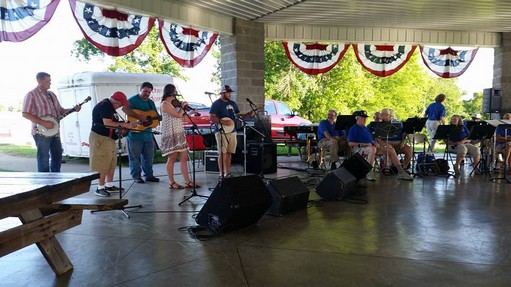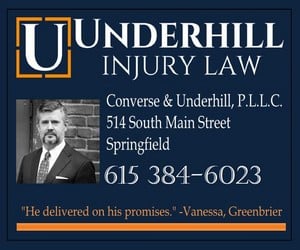 In Ridgetop News
SAVE THE DATE…
City Of Ridgetop Budget Meeting Set for July 2nd at 7 PM
The City of Ridgetop is scheduled to discuss the budget and the future of police department on Tuesday, July 2, at Ridgetop City Hall at 7 p.m.
All residents are encouraged to attend. The court hearing date for July 1st has been canceled.
"Obviously, I think it was the right decision to reinstate the department. I also think something should be done to them for admittedly breaking the sunshine laws." Police Chief Bryan Morris BACK STORY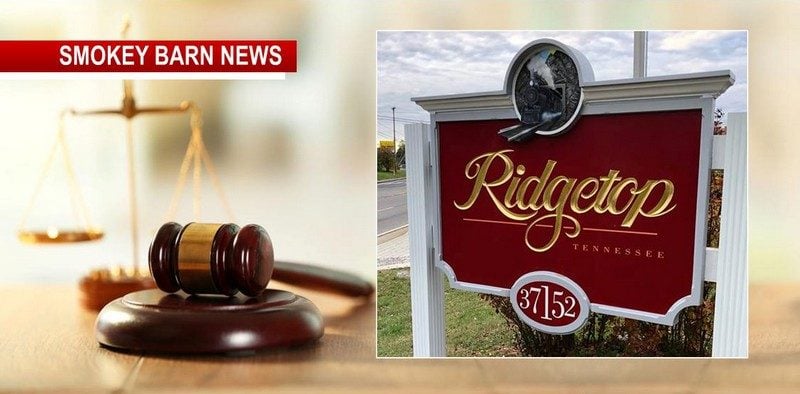 In White House News
White House Area Chamber of Commerce Celebrated Dairy Month with Free Ice Cream at the White House Farmers Market
Thank you to everyone who came out to Ice Cream Day at the Market! We hope you enjoyed the homemade ice cream!

The White House 10U All-Stars are headed to the state tournament in July!
"Congrats, girls!", Larry Staggs – Asst. Principal at Springfield High School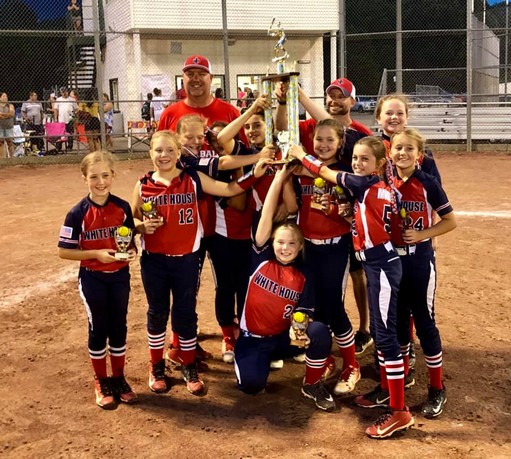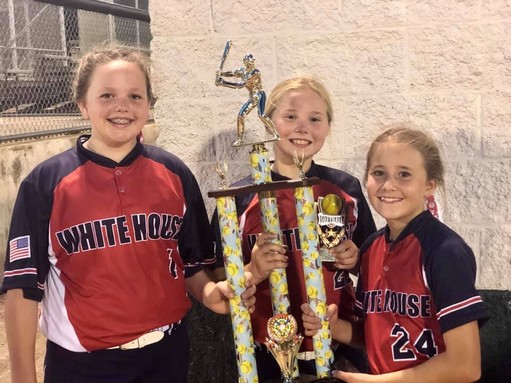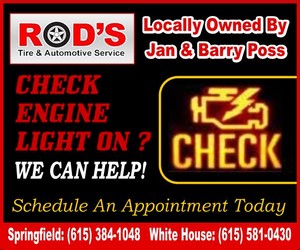 White House McDonald's Gets Remodel With Grand Re-Opening
White House Area Chamber of Commerce Congratulates McDonald's on their Grand Re-Opening! "The newly remodeled inside is absolutely beautiful and the self-order kiosk is pretty cool too!" #DiscoverWhiteHouse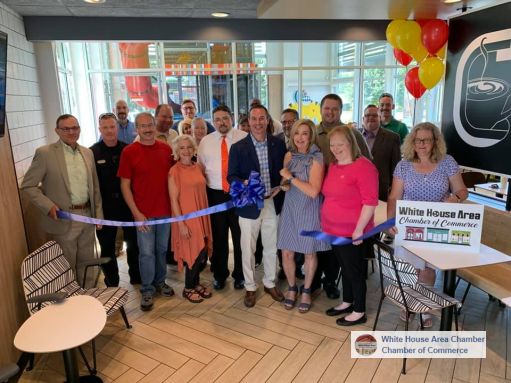 The White House Police Dept. Is Accepting Applications
The City of White House is currently accepting applications for Police Officer. Applicants must have a high school diploma or GED. They must possess an appropriate driver's license valid in the State of Tennessee. P.O.S.T. Certification must be obtained within six months of employment. Must meet Minimum Standards Law (TCA 38-8-106) requirements. Applicants must be a citizen of the United States, at least 21 years of age and meet the physical, psychological and criminal records and other standards for the assignment established by the White House Police Department.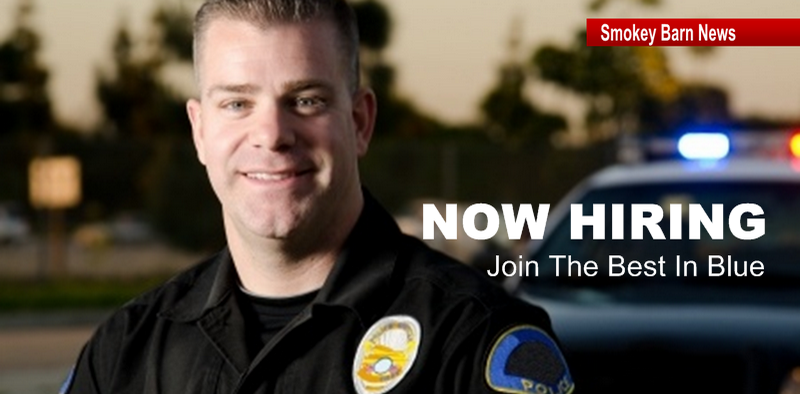 Starting salary is $14.86 – $17.66 hourly ($35,233.06 – $41,871.86 annually) DOE with an excellent benefits package. To apply for this position, you must submit a City of White House application. Applications and additional details on how to apply are available on the City of White House's website or in person at the Human Resources Office at 105 College Street, White House, TN 37188. Deadline for submittal is Wednesday, July 17, 2019, at 5:15 pm.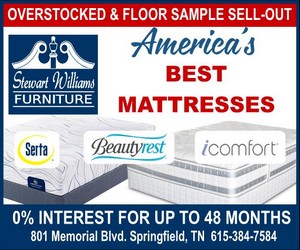 White House Splash Pad Closed July 2nd
The splash pad will be closed all day on Tuesday, July 2nd for a routine maintenance day. It will re-open on Wednesday, July 3rd. "We appreciate your patience and understanding." Thank you.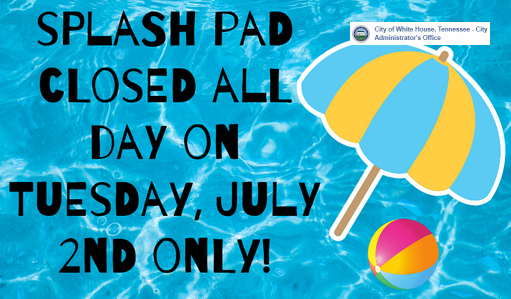 White House Annual Americana Celebration, Carnival and Fireworks Show Set To Begin July 9th and run til July 13th
Laughter and the smell of funnel cakes will fill the air starting July 9th through July 13th at the White House City Park as the White House Area Chamber of Commerce hosts their annual Americana Celebration, carnival and Fireworks Show.
Last year, over 7,000 people attended the Americana Celebration that was filled with music, free inflatables and food trucks galore. At this year's celebration, you can enjoy the same attractions while listening to great live music.
The carnival will happen nightly starting July 9th, where it will open at 5:00 PM and at 4:00 PM on the 13th. There will be armband specials and fantastic and thrilling rides for all ages.
Free shuttles will begin running at 4 pm on July 13th from White House City Hall (ADA bus), The Church at Grace Park and White House Middle School the shuttles will run on a continuous loop until midnight. Bring your blankets and lawn chairs for a fantastic evening of fun! The fun-filled week will end with our annual fireworks Show the evening of July 13th at 9PM. See you there!
Check out the video below from years past and make plans to join the fun this year.
White House, TN 2019 Carnival Times & Location July 9th-13th
Tuesday – Thursday: 5pm – 10pm
Friday: 5pm – 11pm
Saturday: 4pm – 11pm
White House City Park
420 HWY 76 White House, TN 37188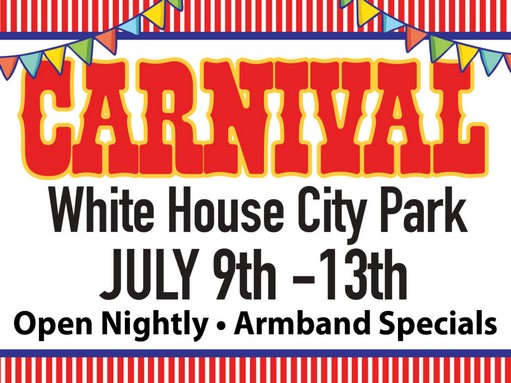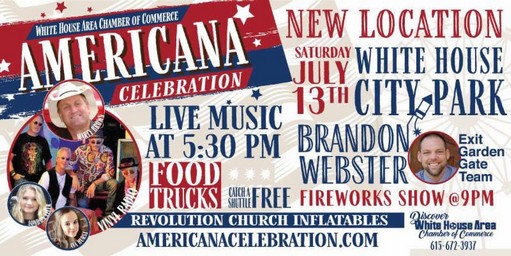 White House, TN Fireworks Show July 13th at 9PM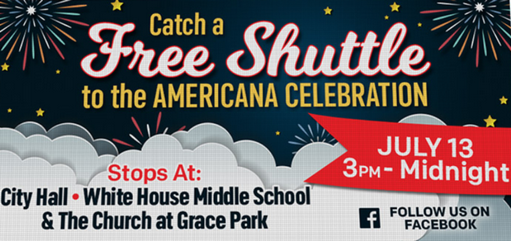 In Greenbrier News
SAVE THE DATE…
Is your water bill going up?
Greenbrier City Meeting Set For July 1st To Cast Final Vote On Water Bill Increase
Greenbrier buys its water from Springfield and Springfield has raised its water rate. On July 1 Greenbrier will have the final vote to transfer that increase of 8% to citizens.
A final vote is expected at the meeting scheduled for July 1st at 7 pm. Residents are welcome to attend. To see the last meeting in entirety click HERE.
UPDATE: Monday, July 1. The water rate increase of 8% passed unanimously at Monday night's city meeting. A few concerned citizens spoke but there is little the city can do, they have to have water.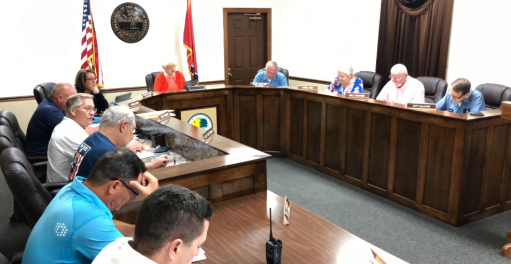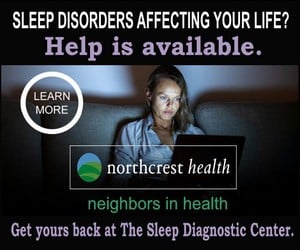 Greenbrier 8U Girls Softball All-Stars Headed To State
Congratulations to a super team! To support these girls and help them on their journey to state click HERE.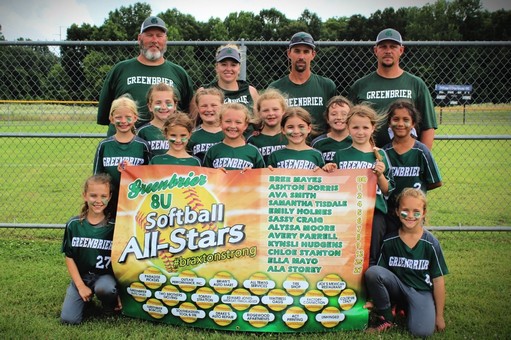 Big Wheel's take to the track at Veterans Motorplex In Greenbrier
Racecars off the track, it's time to let the Big Wheels run.  On Saturday at Veterans Motorplex Speedway the race cars cleared the track for the Big Wheels to go head-to-head for a winner take all clash of the titans! See a video of race here.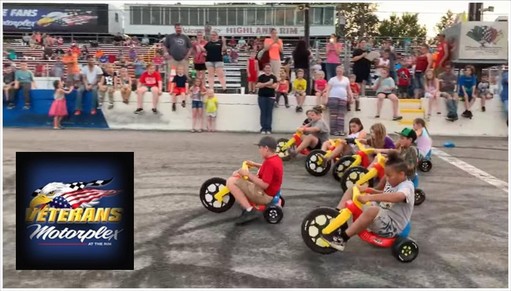 Greenbrier 10u All-Star Team Heads To State
They have worked super hard to get to State and they appreciate all your support on their Journey!  Please donate and Show your support, just click HERE, every little bit helps our boys!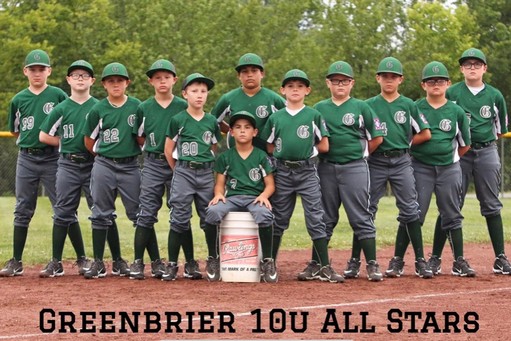 Greenbrier's Calvary Baptist  To Hold Independence Day Celebration with Food, Fun, & Fireworks On June 30
Sunday, June 30th at the pavilion of Calvary Baptist Church in Greenbrier. Cookout at 6pm. Music by Poet Voices at 7pm. Fireworks at dusk. Dunking booth, playground, horseshoes, family fun.
Bring a lawn chair! Click the banner below to see the full flyer
(Sponsored)

Greenbrier's Annual Turning of The Pig Begins July 3rd
Live music, food, vendors and games.
From 5:00 – 9:00 pm on July 3rd at City Hall Park in Greenbrier.
"Chance to Win!"
Don't forget we have lots of items to giveaway also on July 3rd.  Purchase tickets to enter ($1/ticket) purchase as many as you like and drop them in the jar in front of the item(s) you would like to win! All Benefits help support the GBH band program!
On July 4th: 10 am Parade…………(line up is at 9:30) traveling up Highway 41 between Greenbrier Elementary and Greenbrier High Schools.
From 6 am til Noon is the Big BBQ Sale. *Benefiting the Greenbrier High School Band Boosters!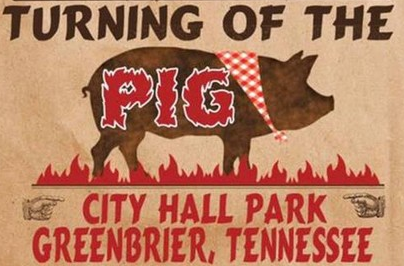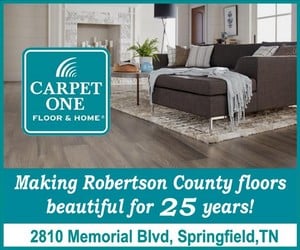 In Coopertown News
Coopertown Police Department – Fireworks Ordinance
Coopertown Ordinance 2015-005 permits the use of consumer, Class C fireworks in Coopertown from the hours of 10:00 am until 10:30 pm with the exception of July 4th (10:00 am until midnight) and December 31 (10:00 am until 1:00 am on January 1st). All other dates and times require a no-fee permit for individuals.
It is unlawful to explode or ignite fireworks within 600 feet of any church, assisted living facility, nursing home, hospital, funeral home or public school. Likewise, it is unlawful to explode or ignite fireworks within 200 feet of any structure where fireworks are sold. It is unlawful to explode, ignite, or throw fireworks from a motor vehicle. It is unlawful to explode or ignite fireworks during a burning ban declared by the State of Tennessee or the Town of Coopertown. It is unlawful to explode, ignite, or throw or launch fireworks onto public or private property without the permission of the owner or occupant.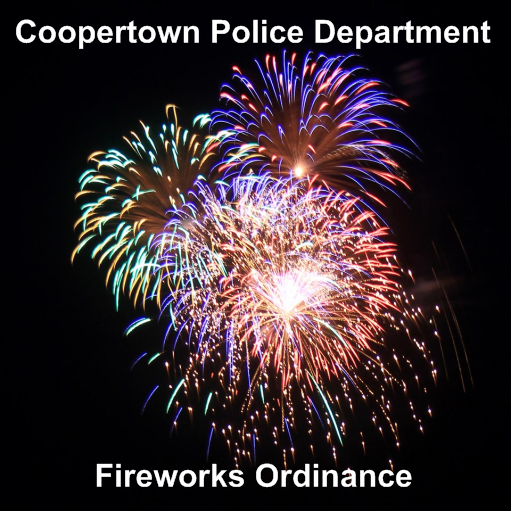 In Millersville News
Millersville Public Library of Sumner County Summer Reading Foam Party a huge hit
"A special THANK YOU to the Millersville Fire Department, the Library Friends at Millersville, the Millersville Lions Club, and the Millersville Community Church for making today's Summer Reading Foam Party a huge hit!!!!!! We hope all of those that attended had a blast!"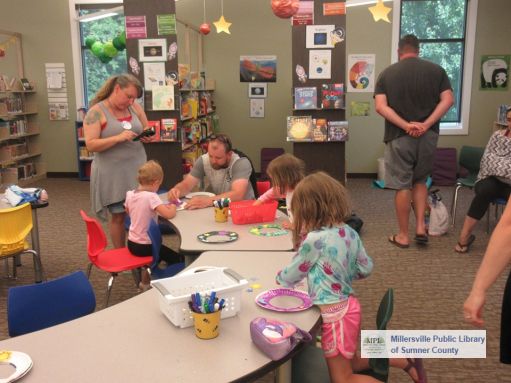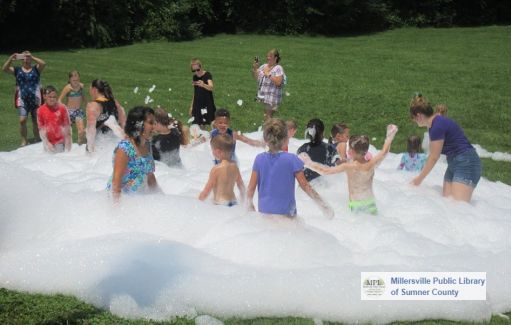 Millersville Public Library of Sumner County Offering Free Summer Lunches
We will be offering free lunches for children up to the age 18. Lunches will be offered from 11:30am-1:30pm every day that we're open!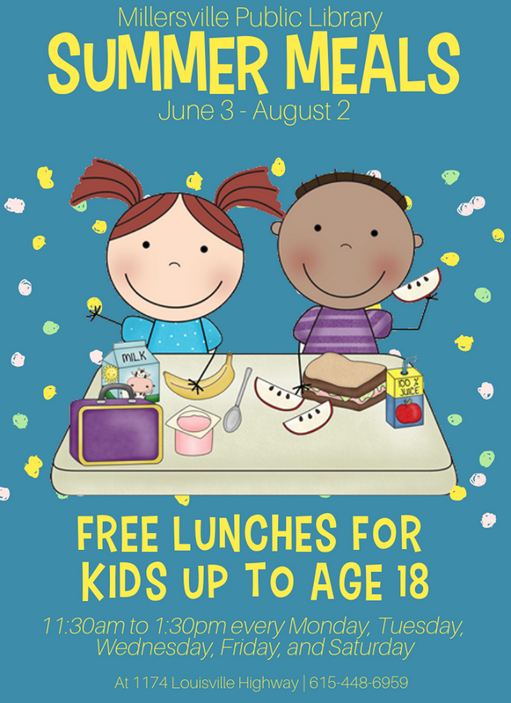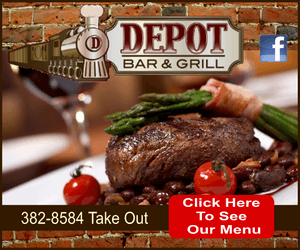 Millersville Residents are invited to the Goodlettsville Independence Day Celebration on the 4th of July in Moss-Wright Park. 
Food vendors, face painting, gaga pit, pony rides, Fireman's Foam, an Activity Zone full of inflatables, 4 station euro bungee, a 3 station rock climbing wall and games like baseball and football toss.
The city of  Goodlettsville celebrates Independence Day on the 4th of July in Moss-Wright Park. The event begins at 4:00 pm and concludes after the fireworks display, which is scheduled to begin at 9:00 pm. Activities for the 2019 event include food vendors, face painting, gaga pit, pony rides, Fireman's Foam, an Activity Zone full of inflatables, 4 station euro bungee, a 3 station rock climbing wall and games like baseball and football toss. The event concludes with a spectacular fireworks display set to music.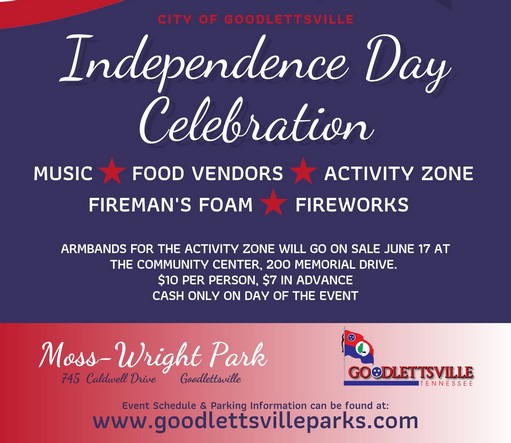 In Adams News
SAVE THE DATE… City of Adams, TN Independence Day Celebration Moved To July 6
Important Message about Firework Show in Adams 
For this year's Annual Firework Show, the date has been changed to Saturday, July 6th. This change is due to the State of Tennessee requiring a licensed exhibitor. Because of this law, the City of Adams had to hire a certified company, Impact Pyro, to perform the firework show. July the 6th was the only available date for the year 2019.
The City of Adams is very sorry for any inconvenience this may cause.
For the year 2020, the City plans on getting the show displayed on the 4th.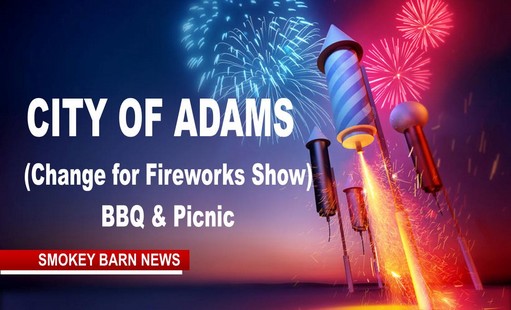 Annual BBQ Picnic for Independence Day will be held on the July the 6th.
Picnic starts at 11:00 A.M.
Fireworks will begin at dark.
All proceeds benefit the Adams Volunteer Fire Department

Public Announcement from The City of Adams…
Moss's Restaurant will be closed July 4th through July 7th.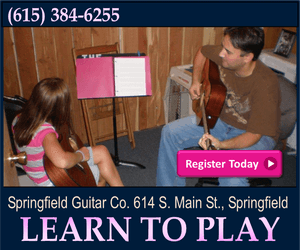 In Portland News
Portland Chamber of Commerce Welcomes Main Street Sassy Girl Boutique!
They are located at 118 Main Street in Portland! Women's clothing, jewelry, accessories and girls' clothing – make sure to check them out and welcome them to Portland!

SAVE THE DATES… Portland, TN Area Fireworks
Everybody is invited! Food trucks, Vendors, cruise-in car show, live music and so much more. 
JULY 2nd: 6:30PM to 9:30PM : Signature Healthcare in Portland will have a 2nd of July event on July 2nd at The Wellness Center located at 215 Highland Circle Drive, Portland, TN.
Everybody is invited to Portland's only firework show! Make plans to attend this amazing event with food trucks, vendors, cruise-in car show, live music and so much more. For more info call (615) 325-9263.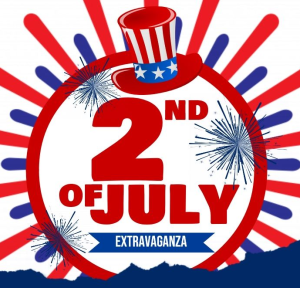 Portland Freewill Baptist fellowship and fireworks
July 4th: Join us at Portland First Free Will Baptist Church for our second annual fellowship and fireworks Thursday, July 4, 2019 fellowship will start at 6 PM with fireworks starting at dark food will be provided!

Portland TN Fire Department & The Tennessee Public Fire Educators Association say…"Be Careful!"
It's that time of year. We recommend that you attend fireworks' shows put on by the professionals, but if you're going to use fireworks, please be careful!
In 2017, U.S. hospital emergency rooms treated an estimated 12,900 people for fireworks-related injuries; 54% of those injuries were to the extremities and 36% were to the head. Children younger than 15 years of age accounted for more than one-third (36%) of the estimated 2017 injuries. Reduce your chance of injury this year, please attend a public show conducted by professionals.


In Pleasant View News
Pleasant View Volunteer Fire Department Swift Water Training
PVVFD swift water training. Photos show a tethered rescuer and team being taken by a simulated current. These members are retrieved by a rope and simple vector by shore-based rescuers. Team members also learned a technique to move an unconscious/unresponsive victims found in the water with a suspected neck injury.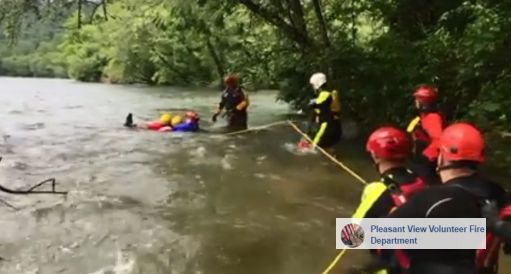 Pleasant View Volunteer Fire Department Now Hiring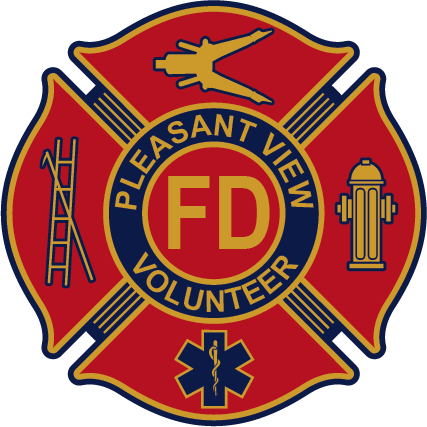 Do you want to start a fire service career or already have a fire service career? It takes commitment and dedication, but it is well worth it.
PVVFD is looking for compassionate, enthusiastic and motivated people to join our volunteer team. Being a volunteer is a rewarding way to give back to the community.
We will be starting a recruiting class in August. If you would like more information or to complete an application click HERE. PVVFD is always #here4you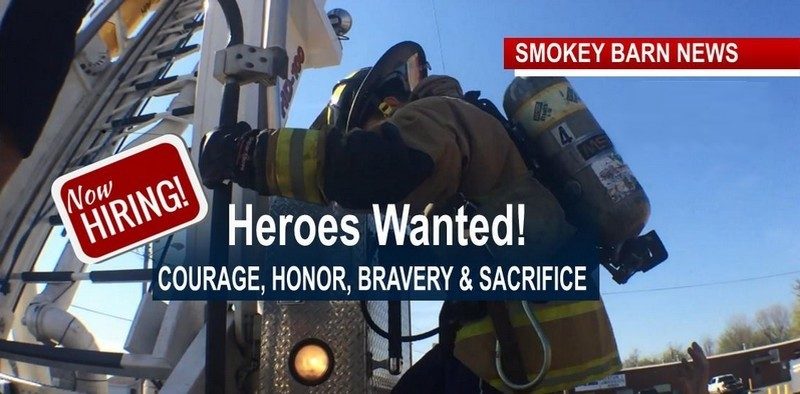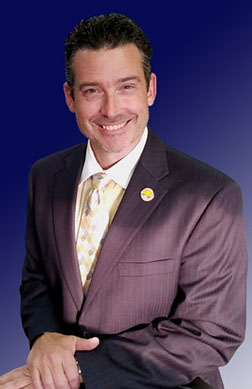 An Important Pleasant View Public Announcement
The noise ordinance for Pleasant View states that fireworks can begin as early as 7 AM, however, fireworks must end by 10 PM.
Pleasant View Mayor Perry Keenan reminds residents to celebrate safely and to be sure to check with HOA rules for neighborhood-specific guidelines regarding fireworks and noise.

Pleasant View Community Park has a new water bottle fountain!
A new Water Bottle Fountain is on the back side of the pavilion facing the soccer fields. We hope this makes it a little bit easier for everyone who uses the park to stay hydrated! Always looking for ways to improve our parks! -Jill Niccolich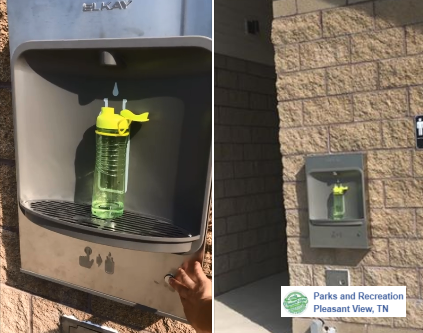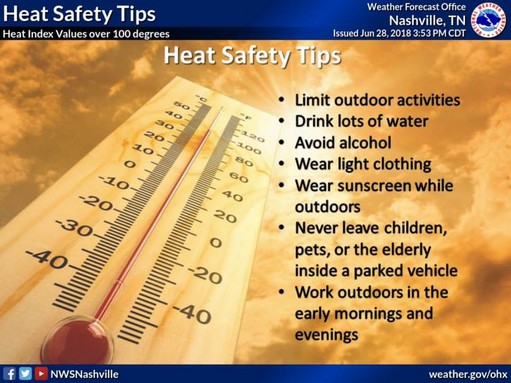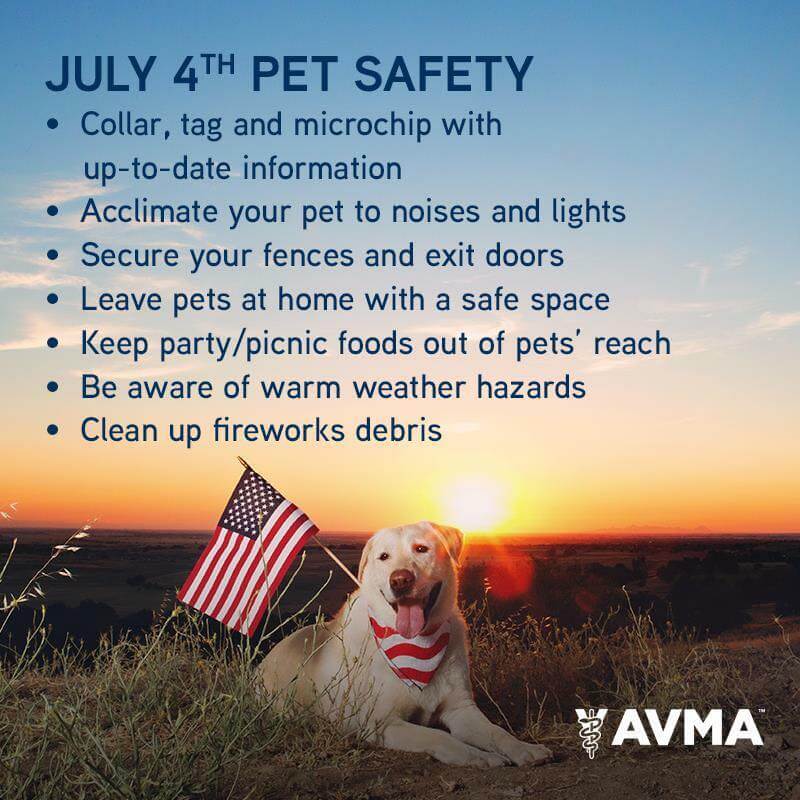 IF YOUR PET DOES GET LOST: Post-it On "Lost & Found"
Here's a link to our last issue…
Smokey's People & Community News Across The County June 23, 2019
Submit your story idea for next weeks issue to [email protected]
Smokey Barn News (Advertisement)
We bring you ALL the News in and surrounding Robertson County, Tennessee.