Springfield Man Assists Stranded Fawn
GREENBRIER TENNESSEE: (Smokey Barn News) – Matt Whitehead of Springfield was driving down Old Greenbrier Pike when he looked over and saw a fawn searching for a way through a fence. It was all by itself near the edge of the road. Matt told Smokey Barn News that he turned around, parked on the side of the road and approached the fawn.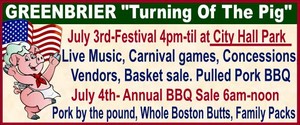 "It stared at me at first and then ran past me towards my car and I could tell something was wrong with it as it was running funny. It turned around and ran back towards me and laid down beside a power pole.
I let it get used to me being there and got closer to where I was comfortable reaching out and petting it. I think what happened was that it got attacked by something, possibly a dog from someone's yard, and couldn't get away. The tip of its right ear is missing as you can see in the video and I'm thinking it got bit/scratched on the left side of it's face.
I didn't want the little fellow getting in the road and getting ran over so I decided to try to pick it up and take it to a spot where it could get to the woods like it was trying to do earlier."
Matt said the fawn was surprisingly easier to pick up than he expected. "It started to kick back with its hind legs so I had to hold it at a distance but I got it over to an area in the direction it was headed where it could see the woods. I put it down and it slowly took off.
Have you ever rescued an animal? Tell us about it in comments.
Smokey Barn News (Sponsor/Advertisement)
We bring you ALL the News in and surrounding Robertson County, Tennessee.