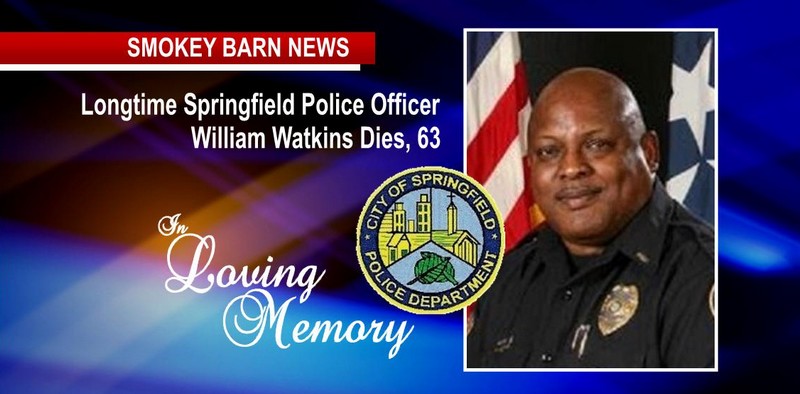 Springfield/Robertson Community Mourns The Passing Of Longtime Police Officer William Watkins
UPDATE: See a live interview with Watkins at the bottom of this report recorded in 2015 during a Shop With A Cop, an event close to his heart.
SPRINGFIELD TENNESSEE: (Smokey Barn News) – Just eight months after his retirement, Smokey Barn News has learned that long time Springfield Police Officer, Crime Stopper Board member, and community leader, William Watkins has died, he was 63.
We are told that Watkins's death (on Friday) followed a battle with COVID-19. As soon as service information is made available we will update this report.  The Robertson County Funeral Home is handling the arrangements.
Watkins passing comes as a shock for a man that was in good health and had just retired on May 1st of this year. Apparently, his battle with COVID-19 started several weeks ago.
"Lieutenant William Watkins was an extraordinary gentleman and treasured member of our beloved law enforcement community. Lieutenant Watkins devoted his life to serving his community with 39 years of service to the Springfield Police Department. He epitomized every hope we have for what our law enforcement will be with his devotion to ensuring that every Robertson County citizen felt protected and secure. His love of life was demonstrated in his good humor. He gave back whenever he could to anywhere he could in service to others. A graduate of Jo Byrns, he never forgot from where he came and helped all he could along his way. We will all miss William, but we will never forget our friend. Our love and prayers are with his devoted wife Marcellina, and the rest of his family. His legacy will live on in each officer that serves with humility and love of community, just as he did." Springfield Mayor, Ann Newberry Schneider
"William started in our service department right out of High School for 8 years. He then went to work for the Springfield Police department and was our night security for the next 20+ years. He was a true and loyal friend," David Payne of Payne Chevrolet.
"We lost a great man. William Watkins was a man that put his community and his job before everything else. I had the privilege of serving with him for several years on the board of Crime Stoppers. I recently saw him at Walmart and got to talk with him and I'm glad I had one last opportunity to talk with him. It's been an honor and privilege to call you my friend Lt.  Prayers for the Springfield Police Department family and his family," John Edwards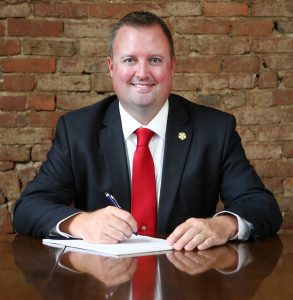 "I was saddened to hear of the passing of Lt. William Watkins. He was a great man who was a joy to be around. I am appreciative for the time we were able to work together. It is very sad that after so many years of service to our community that his retirement was cut so short. William will be greatly missed by many. Our thoughts and prayers go out to his family and the Springfield Police Department," stated Sheriff Michael Van Dyke."
"My heart is heavy today as I learned from a Springfield, TN, friend, and my successor as President of Crime Stoppers, Springfield/Robertson County, John Edwards, that hundreds and hundreds of us lost a great friend and protector of that community this week. Lt. William Watkins (recently retired) has passed away after a long battle with Covid-19. William was so much loved and admired by that community and served for many, many, years as the Springfield Police Department's Liaison with Crime Stoppers. I hold special the many hours I spent with William manning the Crime Stopper booth, and sharing the podium at various events over the years I served as President. William worked hard over the years training new Crime Stoppers Board Members and Presidents! Rest in Pease my dear friend and mentor, " Bob Reed
During his career with the department, Watkins served as a detective and lieutenant over the Patrol and Detective Divisions. During his most recent assignment, he served as the Community Relations Lieutenant in addition to his daily police duties. Watkins also served as the Law Enforcement Liaison and Coordinator for Crime Stoppers of Robertson County.
Prior to his service to the Springfield Police Department, Watkins was employed by the Berry Hill Police Department and the Robertson County Sheriff's Office.
"William Watkins had an incredible career in law enforcement and it was a distinct pleasure to work with him over the years while he operated as the PIO for the Springfield Police Department. He is a man of integrity with love and concern for the community, he will be missed." Jim Ball Smokey Barn News.
Below is a live interview with Watkins recorded in 2015 during a Shop With A Cop.