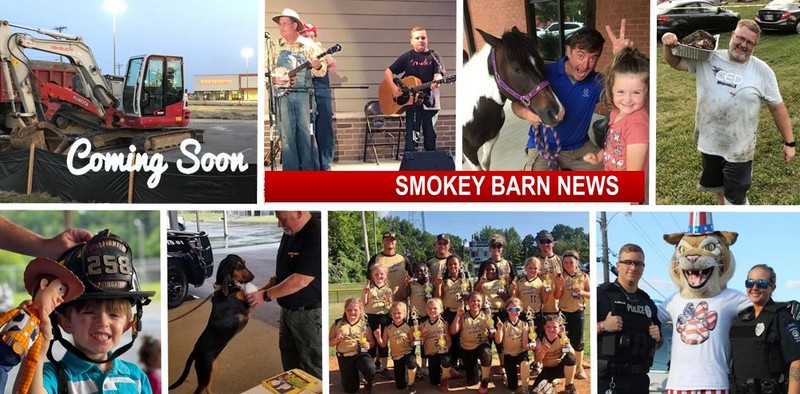 Top Local Stories Across Robertson County (7/5/2021)
ROBERTSON COUNTY TENNESSEE: (Smokey Barn News) – Welcome to Smokey's Community news column. It's a look back at this week's top community news in and around Robertson County.
Smokey's People & Community News column highlights local stories of people, schools, community events, and charities that continue to make Robertson County great!
BECOME A SPONSOR TODAY!! [email protected]
Got a story? Email your story ideas to our 24/7 news desk; [email protected]
(Springfield, TN) Coming Soon…
According to officials in Springfield, construction has begun in the Burkes Outlet parking lot for a new Dunkin Donuts.
The new location is situated in front of Burkes Outlet, left of Shelter Insurance with an approximate address of 2007 Memorial Blvd. MAP
A timeline for completion of the project was not immediately available and there's no word on whether the new spot will in any way affect the Dunkin Donuts located at Memorial and 10th Ave.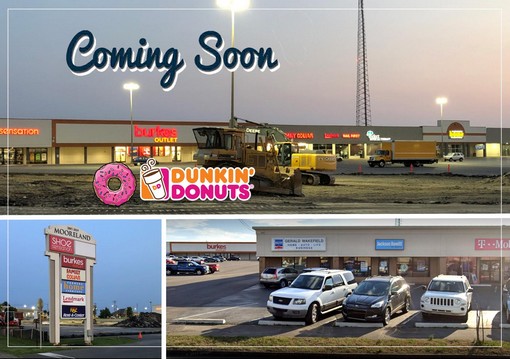 (White House, TN)
Cool off with a Cop at White House City Park
Join the White House Chamber and the City of White House Police Department on Cool off with a Cop.
We will be giving away free popsicles and you'll get the opportunity to meet some of your local police officers. #DiscoverWhiteHouse
Dates:
July 7th at 4 PM – White House Farmers Market
July 22nd at 4 PM – White House Splash Pad
Event by White House Area Chamber of Commerce and City of White House, TN- Police Department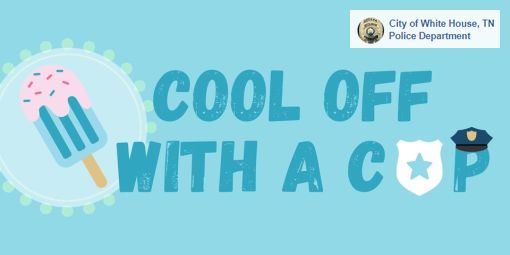 (Springfield, TN)
Stokes Brown Public Library – We hope everyone enjoyed seeing Tootsie Pop!
Many thanks to the folks at Pony Pals for helping us out! Check out the calendar for more fun events.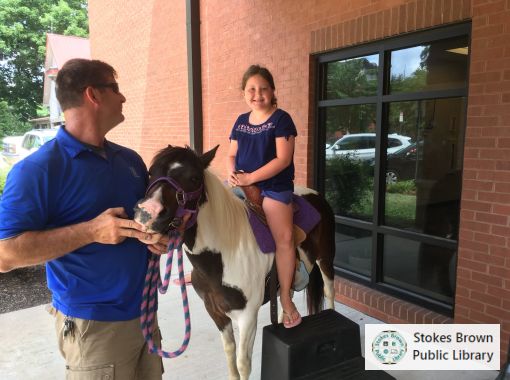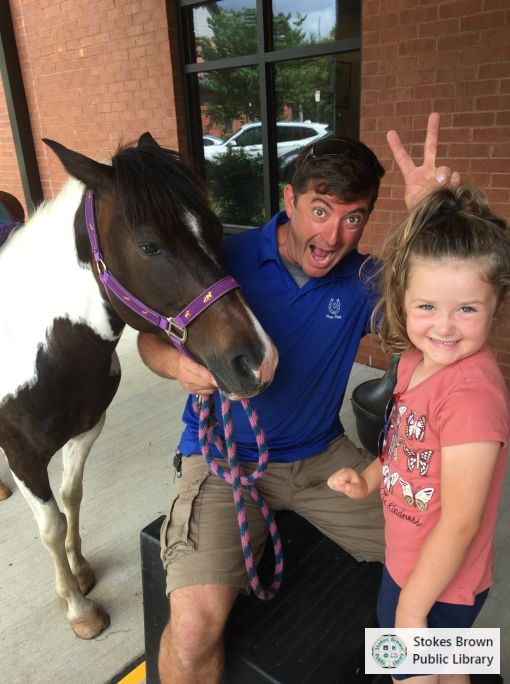 (Springfield, TN)
City of Springfield, TN – Way to go Springfield All-Stars! 
"Thank you for representing Springfield so well during this past weekend's Softball State Tournament. We are so proud of you, congratulations!"
6U All Stars: Sportsmanship Award
8U All Stars: State Champions
12U All Stars: State Champions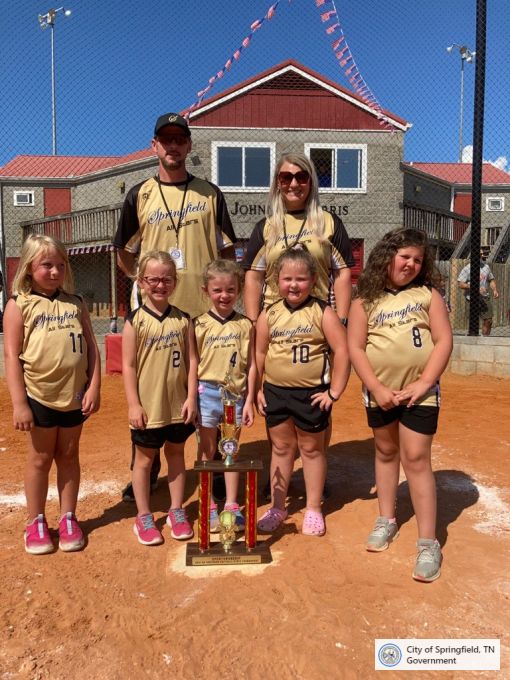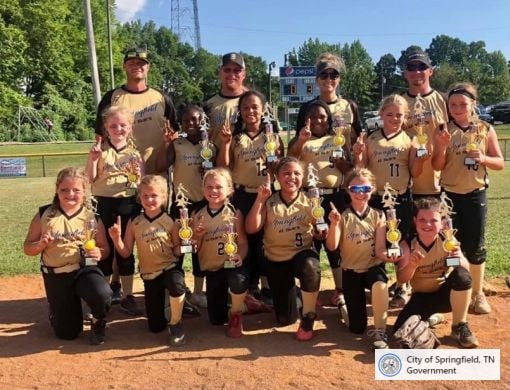 Message from coach James Shannon of the 12u team…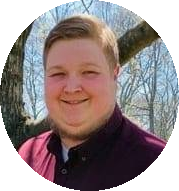 We just won the City's 1st youth softball title ever as well as the 1st state tournament for the conference that Springfield youth softball plays in, Southern Softball.
The girls went 4-0, outscored their opponents 49-30, and won the title game 14-5 vs. Greenbrier. The tourney was held at Charlotte Park in Nashville.
How You Can Help the team
We are trying to raise funds for a commemorative plaque at Travis Price Park to recognize what these girls accomplished.
If you would like to help get these girls a commemorative plaque,  just drop any money off at The Center in Springfield and clarify that it is for the 12u Softball Championship Plaque at Travis Price Park.
Thank you to all.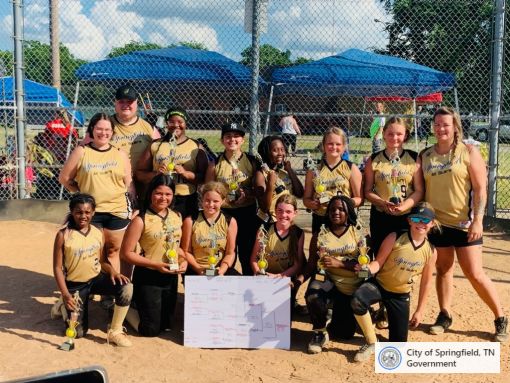 (Orlinda, TN)
July 8th: Byrum Porter Senior Center will be hosting the Praise Times Three, a Southern Gospel Trio out of Portland, Tennessee. (FREE Concert)
It was formed in 2000 by John Bower, and sisters Judy Surface and Betti Lou Pratt. In 2018, Betti Lou passed, a loss that took a great toll on the group. However, God is ever faithful and brought not only a singer but a close friend to their attention, Corina Helm.
The FREE concert will be at the center, 9123 Highway 49 East, in Orlinda, TN, on July 8th, Thursday, at 2 P.M. Call 615-654-3161 for more information
Please spread the word, this group has been to the center before, and wants to come to entertain us with good old Gospel Music.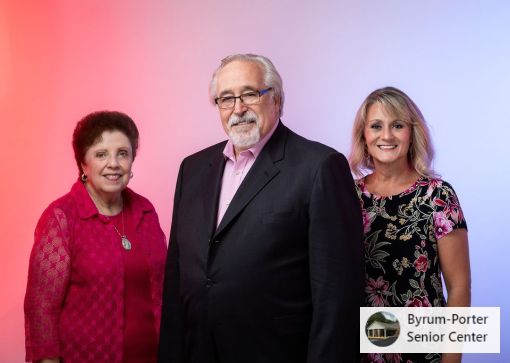 (Springfield & White House, TN) Sponsor
Ace Hardware Springfield – We're here to help with your outdoor living!
We've got tons of grills, lounge chairs, canopies, tables, chairs, umbrellas, and more. Come see us soon!
Get your grill on at #AceHardware!
Ace Rewards members can shop their favorite grills online for FREE assembly & delivery. Visit acehardware.com for details and exclusions. #TheHelpfulPlace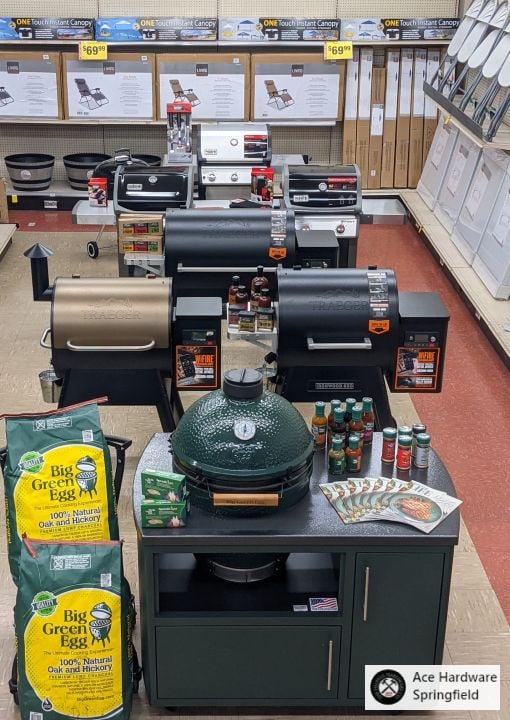 Ace Hardware Springfield Memorial Day Sale is on!
Great deals for a great day! Get into Ace and ensure your ready to celebrate!
*****(CLICK HERE TO SEE ALL SALES)*****
Ace Hardware –  Breeze through cleanup tasks big and small with the Craftsman® 16 Gal. Wet/Dry Vac.
Just $79.99 after your $10 Off Ace Rewards Card Discount. Limit 2. *Offer valid at participating locations June 1 – 29. #MyLocalAce
Ace Hardware – Power clean your patio, driveway, and siding with the AR Blue Clean® 1600 PSI Electric Power Washer.
It's on sale now for $109 each after your $10 Off Ace Rewards Card Discount. Limit 1. *Offer valid at participating locations June 1 – 29. #MyLocalAce
(Pleasant View, TN)
Parks and Recreation – Pleasant View, TN – Highlights from the Parks and Rec Board Meeting:
-The new budget year begins July 1 and Parks and Rec Board voted to ask the Board of Mayor and Aldermen to move forward with the following projects in Community Park
-Build a basketball court
-Add playground equipment (including equipment for children with special needs)
-Build a frisbee golf course
-Discussed maintenance at Balthrop and Community Park
-Discussed ideas for Sycamore Football's Community Service Project including:
-Trash pickup at the parks
-Staining the fence at Community Park
-Trash pickup at Cruisin' and Groovin'
-Nominated Gary Garrett and Melissa Dowdy to serve on the Parks and Rec Board.
If anyone is interested in nominating someone for the Parks and Rec Board, attend the next City Council Meeting. They are the second Thursday each month at City Hall.
(Greenbrier, TN)
The Greenbrier Lady Cats 10u softball team went undefeated and won the 2021 Southern Softball 10u State Title this past week.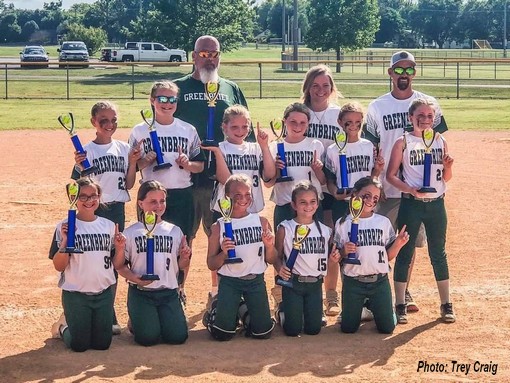 (Springfield, TN) Huge Garage Sale – 2403 Hickory Drive Springfield, TN
Thursday 7/8 From 4PM to 8 PM
Friday 7/9 & Saturday 7/10 From 7 AM TO ?
Double dresser with mirror, Chest of drawers, Dry bar with mini fridge, 4 burner gas grill, Gas smoker, Ladies clothes, Mens clothes, Nascar Collectibles, Music CD's and movie dvds, Small appliances, Glassware, Floor mats for 2019 Equinox (New), Floor mats for 2015 Silverado (used), Household decor and misc.
(Springfield, TN) Estate Sale Saturday, July 10th at 310 7th Ave West from 8 – ?
Dining room furniture, professional office furniture, piano, sofas, exercise equipment, women's clothes, men's hunting clothing, small appliances, glassware, hand tools, power tools, and much more! Everything in the estate must go!
Robertson County Sheriff's Office
Robertson County 1st Responders want to thank each and every one of you that came out and supported our Remembering the Badges Blood Drive and Touch A Truck Thursday.
Not only did we collect 58 pints of blood, we had a great time interacting and continuing our positive relationships with our citizens and youth! 💚💚
Robertson County is an amazing community and we appreciate you! Thank you for being a part of honoring the 20th anniversary of 9/11, and hanging out with us!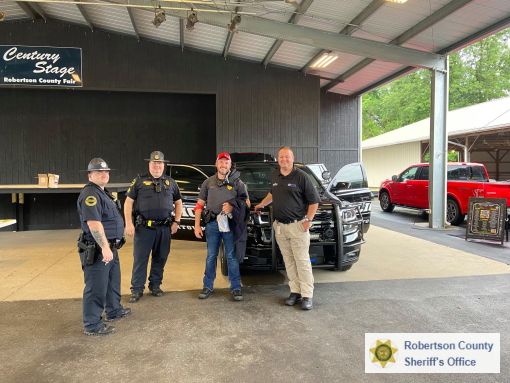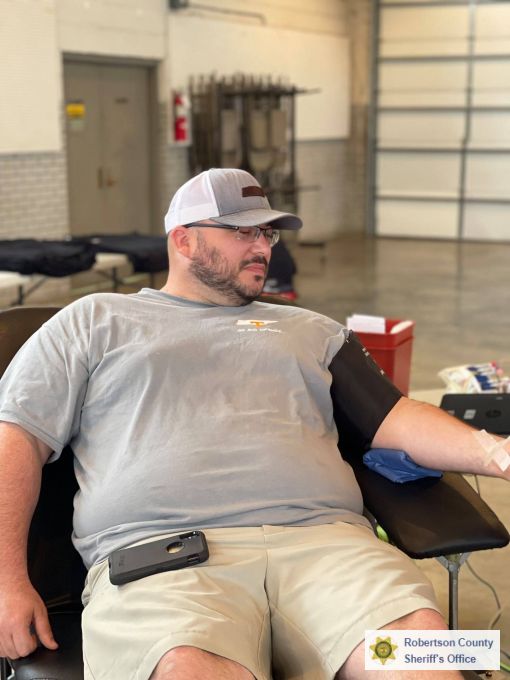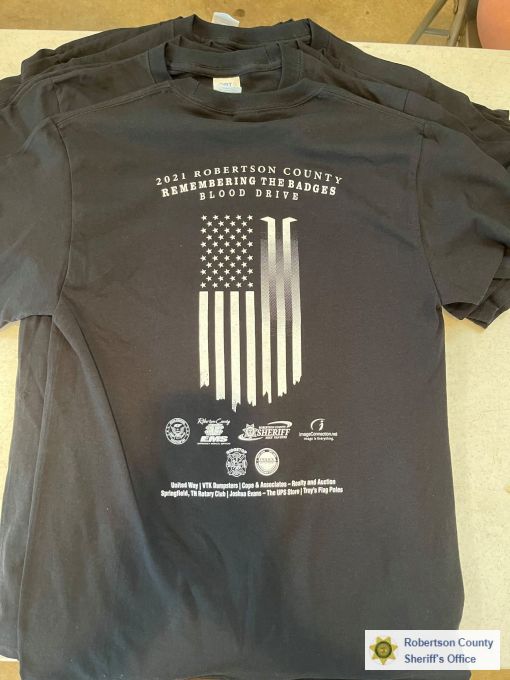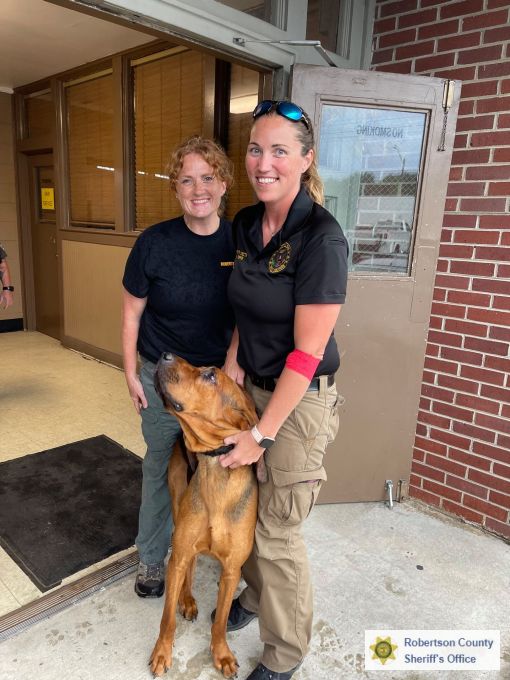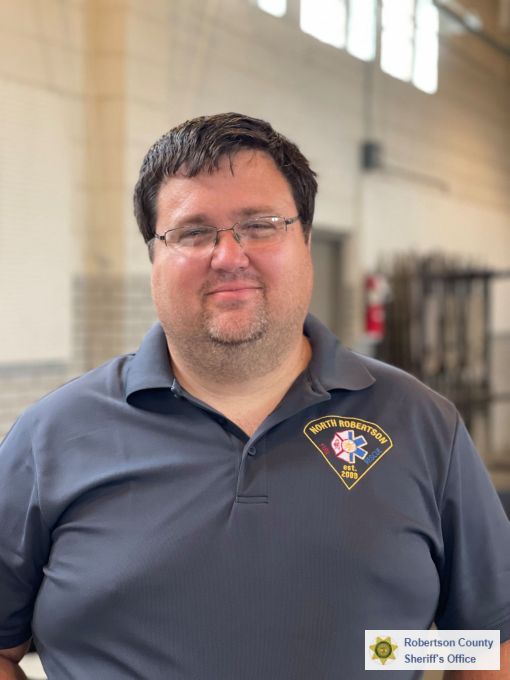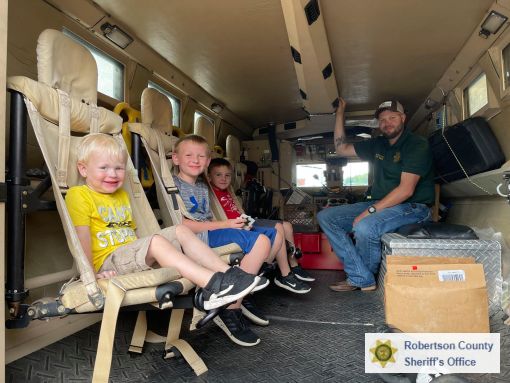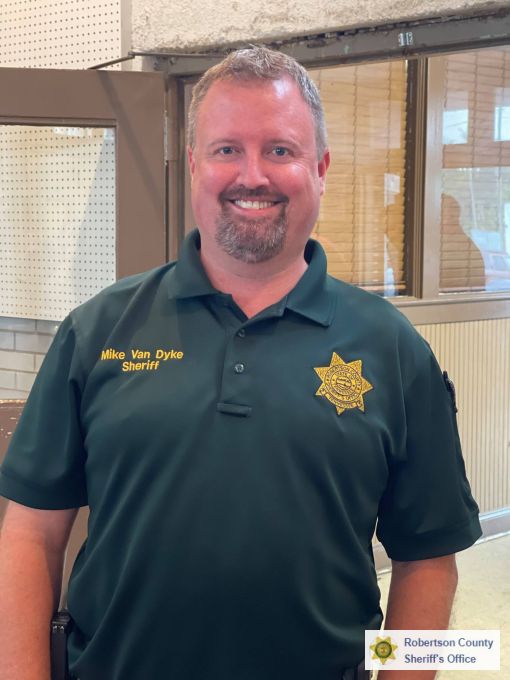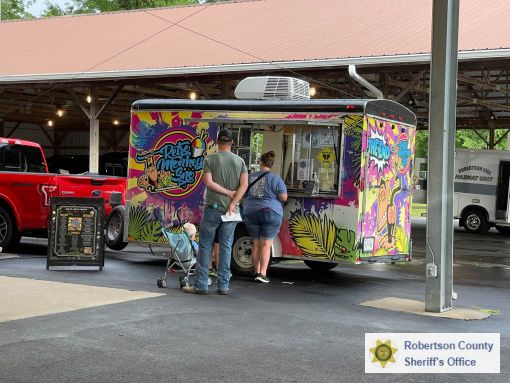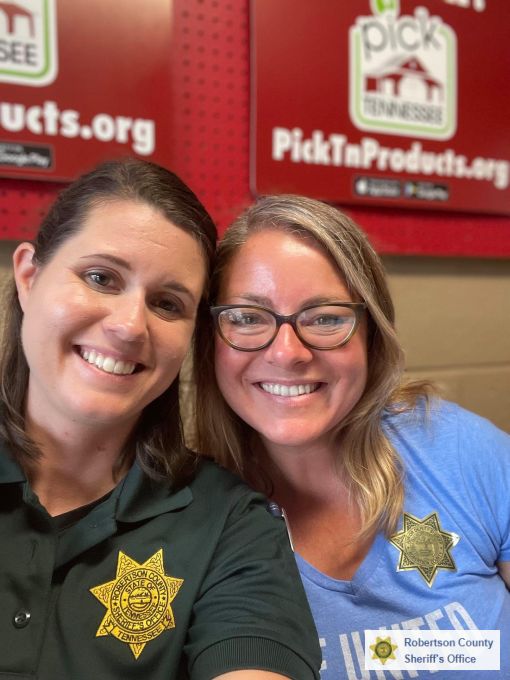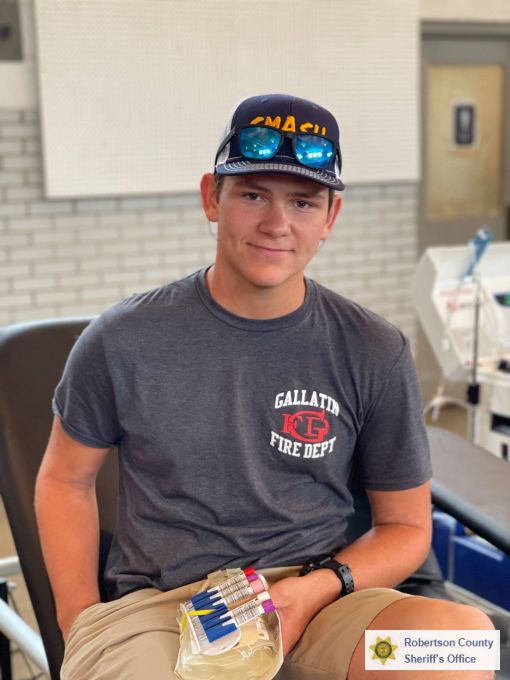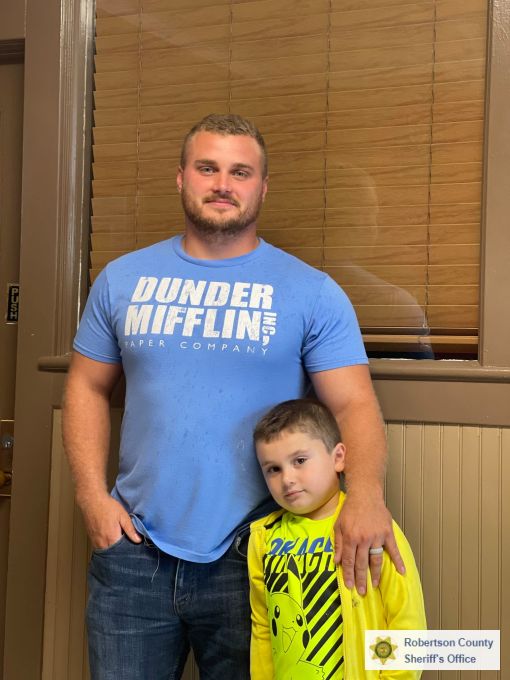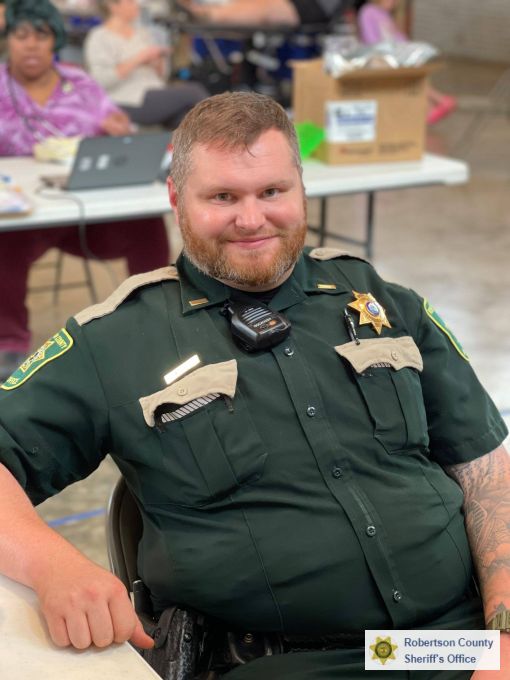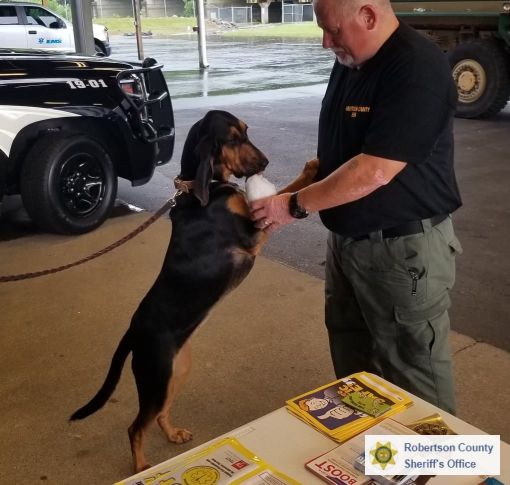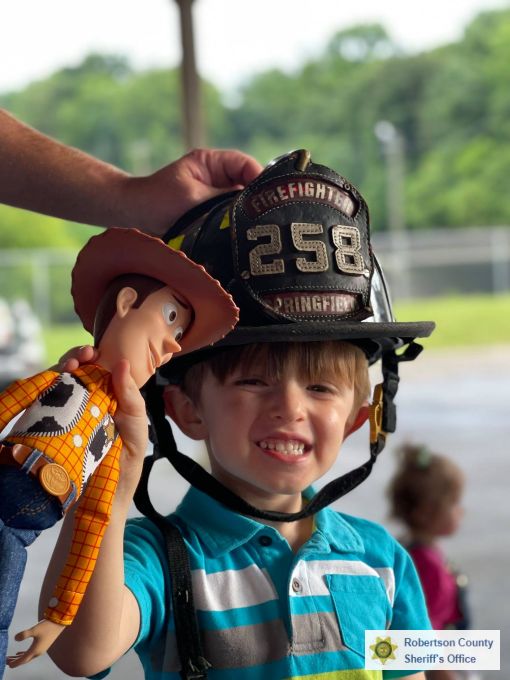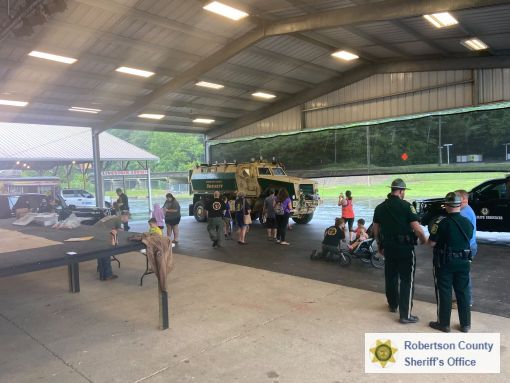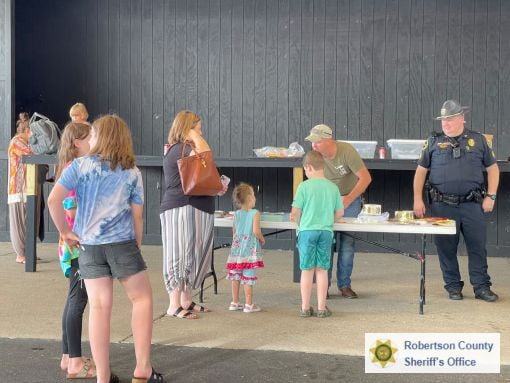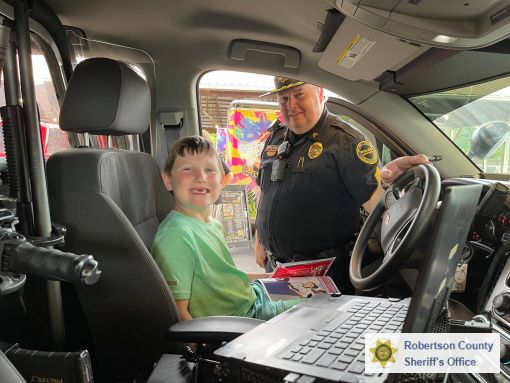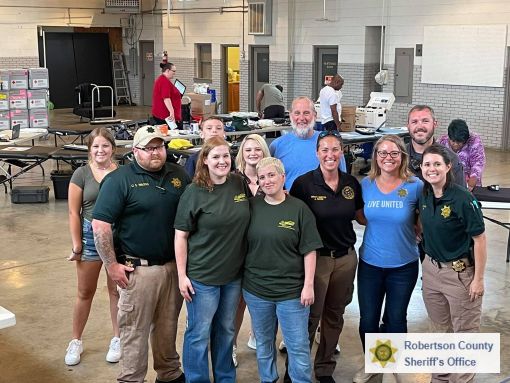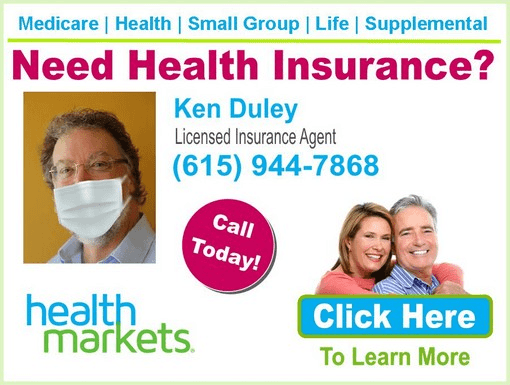 (Robertson County, TN)
Volunteers Needed for Robertson County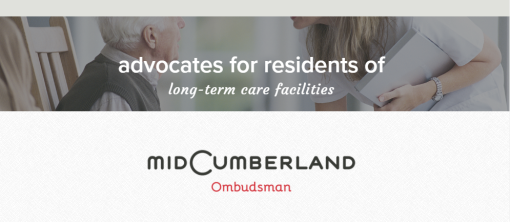 The Long Term Care Ombudsman program in middle TN is getting ready for volunteer certification training. Our program provides advocacy for residents in long-term care facilities, which includes nursing homes, assisted living facilities, and homes for the aged. There are over 180 long-term care facilities in our 13 county district and we rely very heavily on volunteers. We need volunteers in Robertson County and would greatly appreciate your assistance in spreading the word about our upcoming volunteer certification training by running the following in the public service section of your newspaper. We would appreciate having it run until July 30, 2021.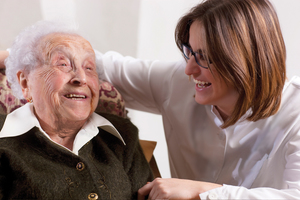 Mid-Cumberland Human Resource Agency's Long-Term Care Ombudsman program advocates for the rights of thousands of residents in nursing homes, assisted-living facilities, and homes for the aged in Robertson County and 12 additional counties in Middle TN. The Long Term Care Ombudsman Program is a partner agency with the United Way of Robertson County. Ombudsman staff consists of three District Ombudsmen, an Ombudsman Assistant, and 23 trained volunteers. Trained, certified Ombudsman volunteers normally pay regular visits to these facilities where they spend time with residents, monitor conditions, investigate complaints, educate regarding abuse and neglect and protect residents' rights. The program offers mediation, complaint resolution, and public education for residents and their families. Now that Covid restrictions are being lifted, the need for independent, objective observation and reporting is greater than ever.
The Long Term Care Ombudsman Program is actively recruiting for volunteers in the Robertson County area. Volunteer applicants must pass a background check and attend a 16 hour classroom training.
The next training session will be held August 11th & 12th. Those interested in assisting have until Monday, August 2 to contact the program by sending an email to [email protected] or by calling 615-850-3918.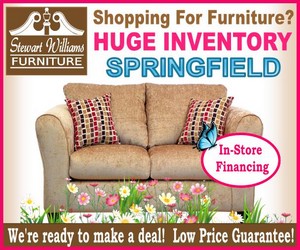 (Robertson County, TN)
The Robertson County Animal Control is overwhelmed by the current overpopulation of pets in our county
We have been working diligently to improve the situation in our area and lower our euthanasia rates. This has only been possible with support from our commissioners and mayor, and leadership of our Director Kevin Clinard. We promote spay and neuter. Please contact our office for information on low cost spay and neuter or to schedule to have your pet fixed.
Robertson County Animal Control
2900 W. County Farm Rd.
Springfield, TN 37172
Email: [email protected]
Phone: 615-384-5611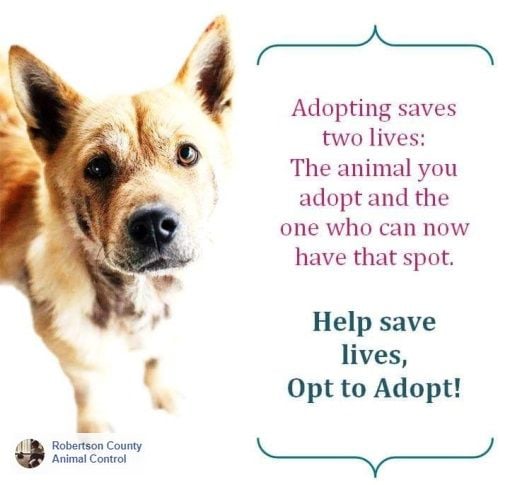 (Greenbrier, TN) Brandon Frank Construction Partner with Viridian Real Estate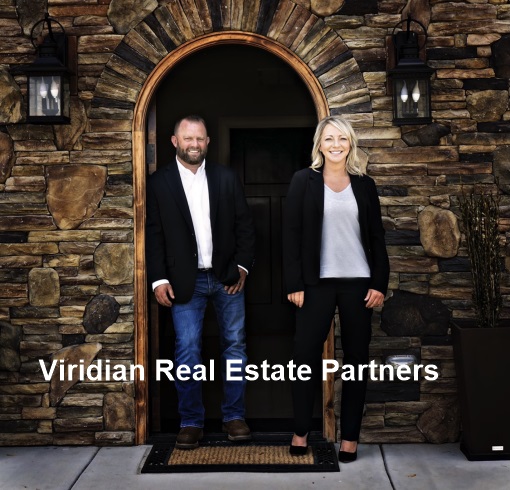 Throughout the course of owning my construction company, I saw a need with my customers and homeowners for real estate assistance and help with scheduling inspection repairs, etc. I started contemplating opening a real estate company about 5 years ago and had a shortlist of real estate agents that I would like to work with as a Broker which included Jackie, who I have been friends with for 20 years. Ironically, she had already started the process in getting her Broker's License when I reached out to her about starting our own real estate company.
Jackie passed her Broker's Exam in March and Viridian Real Estate Partners LLC was started in March as well. My company was in the process of remodeling a commercial building in Greenbrier that I owned, and we made the decision to make it our office. We took the next few months to get the office set-up and ready for business, and I am proud to say that we have signed on 6 Affiliate Brokers with our company to date.
I often refer to us as a "hybrid" real estate company because of the vast and unique services that we can offer to our Buyers and Sellers through our Agents due to the affiliation with my construction company. Here are some of the services that we will be offering to our Clients and Agents of Viridian Real Estate Partners, LLC:
• Agents will not have any monthly fees.
• Agents will be empowered to directly negotiate their commission percentages with Builders/Developers.
• If one of our Agents is representing the Buyer(s) or Seller(s) of a deal and there are items needing to be addressed due to Home Inspections or Punch Work, those items can be scheduled through my construction company and will be given top priority for completion. If the Buyer(s) or Seller(s) cannot afford to pay for those items out of pocket, they will be offered the option to pay in full at Closing.
• If a potential Client is looking to build a new home but needs to sell theirs first, if they qualify with our finance team, my construction company can finance the new home while they stay in their existing home allowing for a smooth transition.
• Our Viridian Real Estate Partners LLC Agents will know about any new Developments and potential projects coming as soon as the approval process starts. This gives them a "pre-sale" advantage that other Agents will not have.

(White House/Cottontown, TN)
Clothes Give Away and More!! – July 31st 8am – 1pm
White House General Baptist Church
4012 Hwy 31 W Cottontown, TN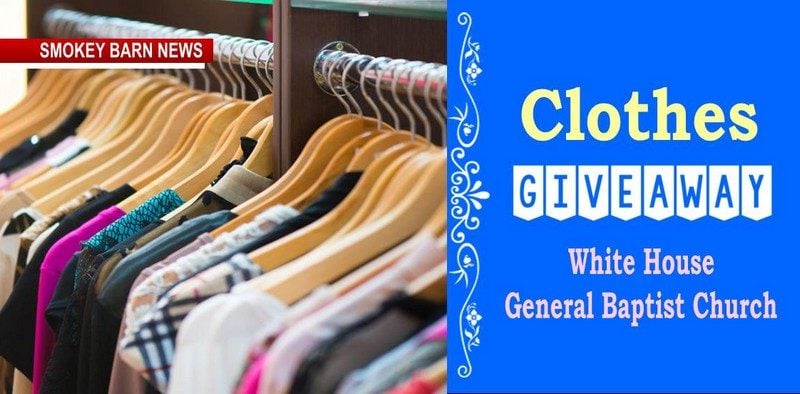 Springfield Heights – assisted living & memory care by Americare
Check out our DIY 4th of July T-shirts. Some wanted to make their own while others wanted to spectate.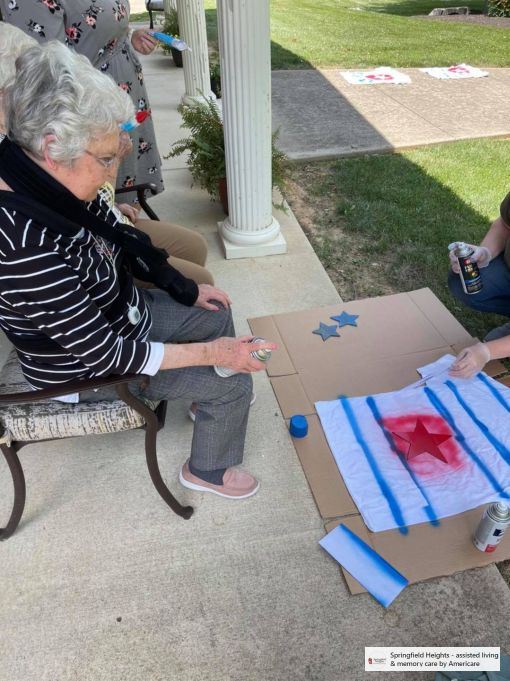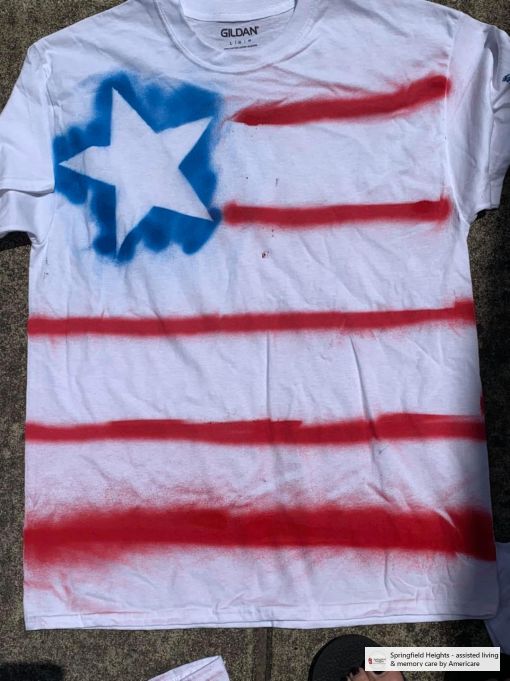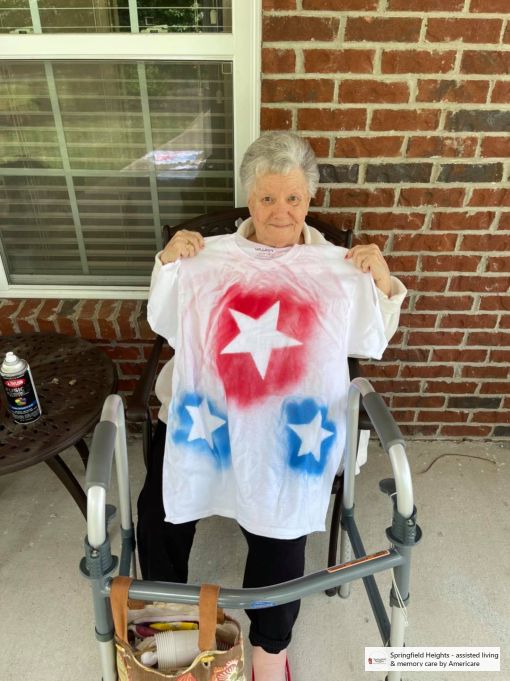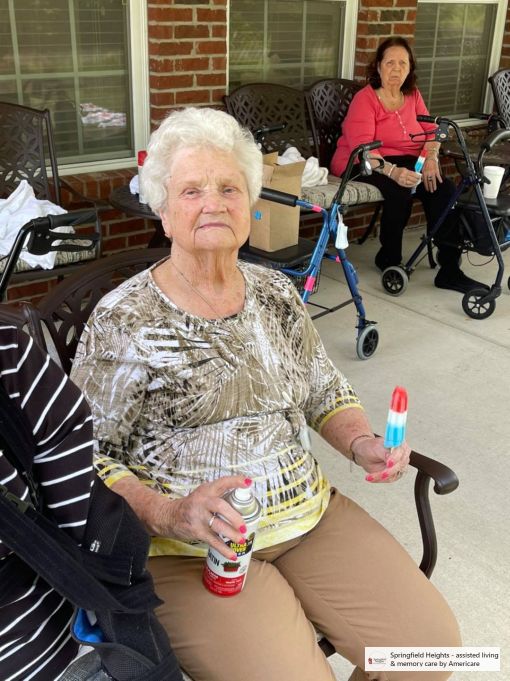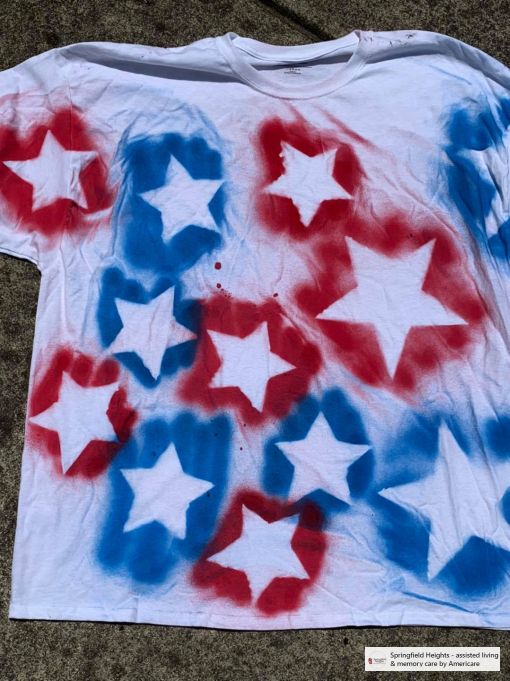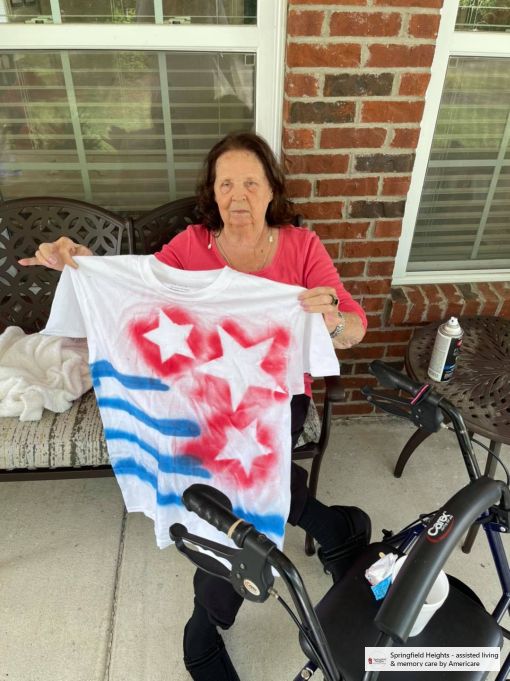 Springfield Heights – assisted living & memory care by Americare
We volunteered our time with the TN kids Nutrition program and helped pack well over 100 bags of food for the children in our community!
Our residents where very excited to be involved with such a great organization. #volunteerwork #loverobertsoncounty #feedthechildren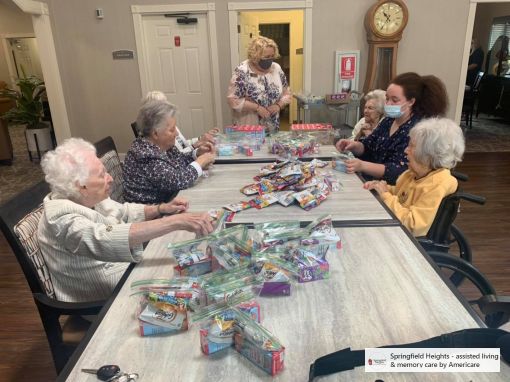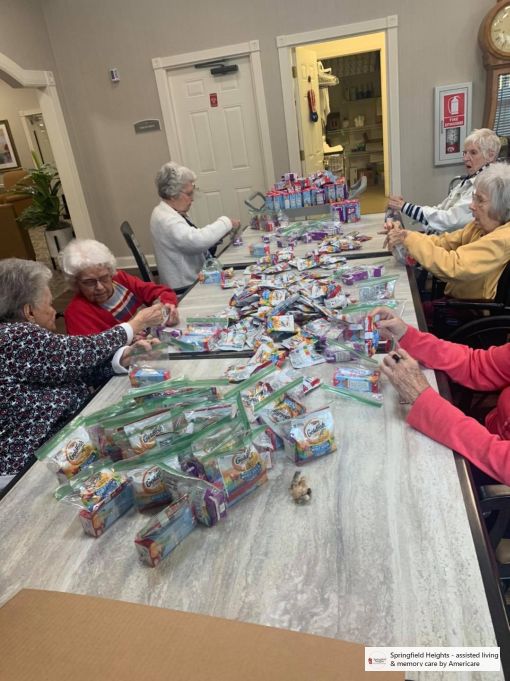 (Robertson County, TN)
RCS School Nutrition Program – Save the date! Drive-thru Meal Pickup
What: Drive-thru Meal Pickup
When: July 23rd
Time: 9:00am – 11:00am
Where: Board of Education – Central Office
800 M.S. Couts Blvd
Springfield, TN 37172
For: children ages 18 and under
7 day meal boxes will be available! We cannot wait to see you!!!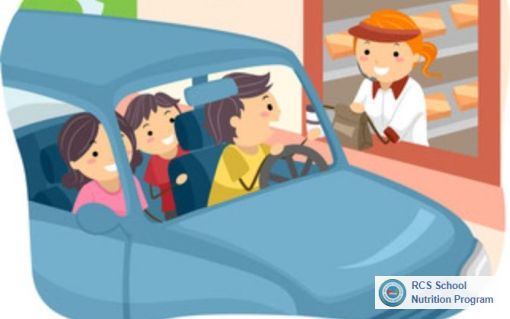 (Greenbrier, TN)
The Turning of the Pig's Last year At City Hall 2021 and a look back over the years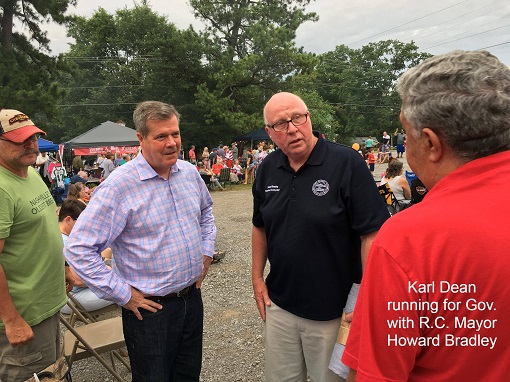 For over 100 years, Greenbrier has celebrated the Forth of July with the Turning Of The Pig at City Hall. For loyal fans, this year will be somewhat bittersweet. The city has announced that next year (2022) the event to be hosted at Martin Louise Park.
So what is the Turning Of the Pig any way? The Turning of the Pig (set for July 3rd from 5-9 pm behind Greenbrier City Hall) will host many vendors, food, entertainment, games for the kids, and of course, BBQ. There will be BBQ Nachos and Sandwiches, plus BBQ by the lb at the event and the morning of July 4th (6 am until it's gone, behind City Hall).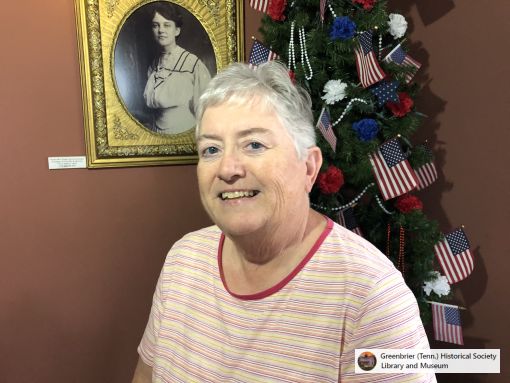 The event has a long history in Greenbrier. It's hard to find anyone that hasn't heard of Greenbrier's Turning Of The Pig.  It's the place to see and be seen, especially during an election year. Greenbrier's Historical Society President Sheila Watts invited Smokey Barn News to come by for a look back at the history of the 4th Of July and the Turning Of the Pig in Greenbrier. "Greenbrier's first 4th of July celebration occurred July 4th, 1910 and was located at a shady oak spot on the old highway (Old Greenbrier Pike).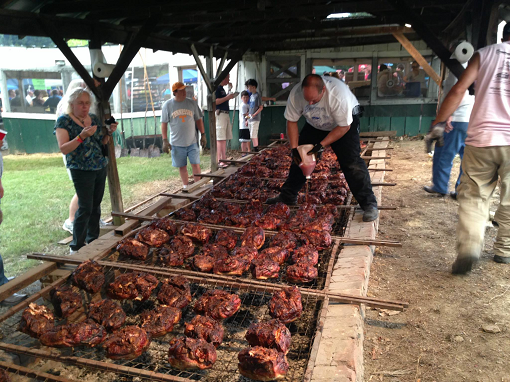 "The event moved to what was then the school grounds which later became the City Hall grounds in 1916 and was sponsored by the Greenbrier's Parent/Teacher Association.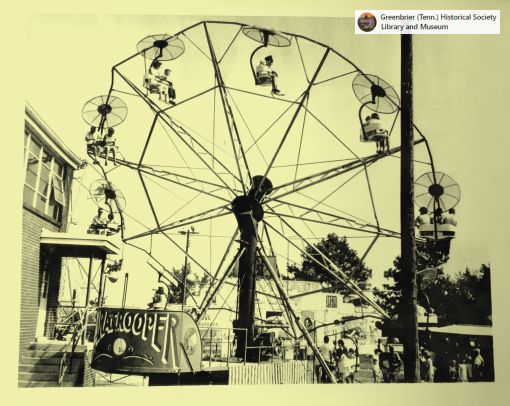 "All the proceeds benefited the one school we had at the time. As we developed three schools, it got a little bigger. The event was celebrated on the 4th for decades until the band boosters took over in the mid-1980s, around 1988 (we think) and it was moved to the evening of July 3rd and renamed "Turning of The Pig" because they sell BBQ pork for the holiday.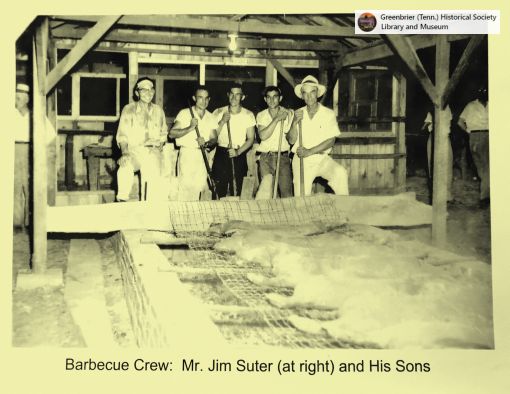 "This will be the last year it will be held at city hall, we're told. The event will be moving to Martin Louise Park in 2022 and we'll start a new page of Greenbrier history over there. The event starts Saturday, July 3, 2021 beginning at 5:00 pm."
Continue reading below for fun historical photos and event info.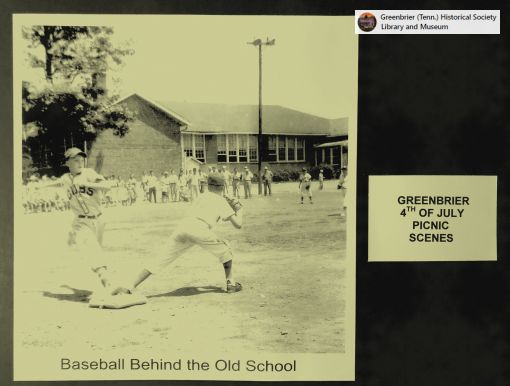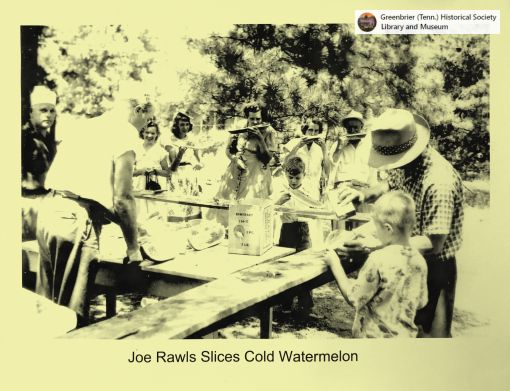 JULY 3rd Turning of the Pig 2021!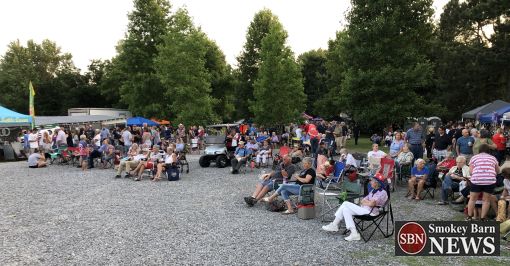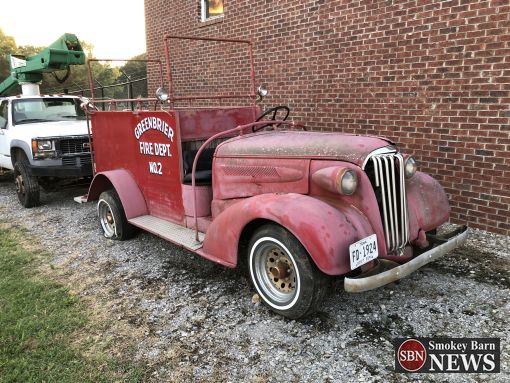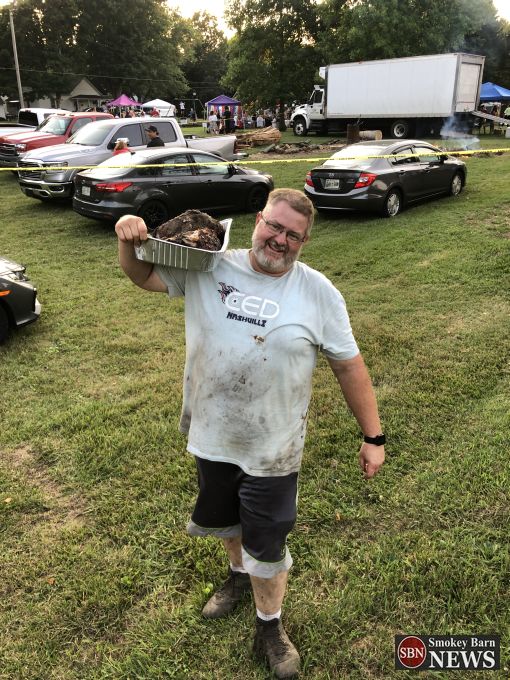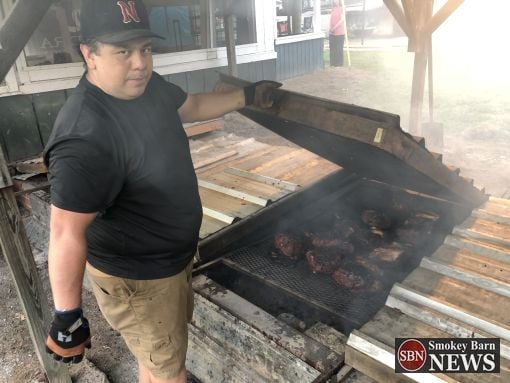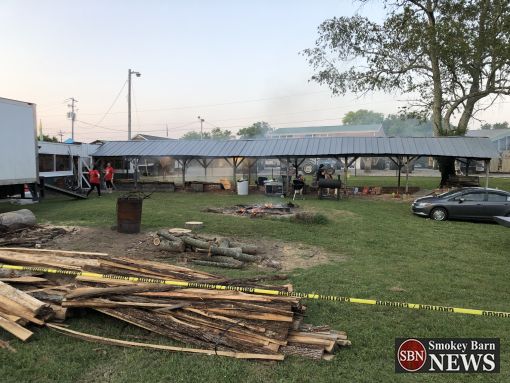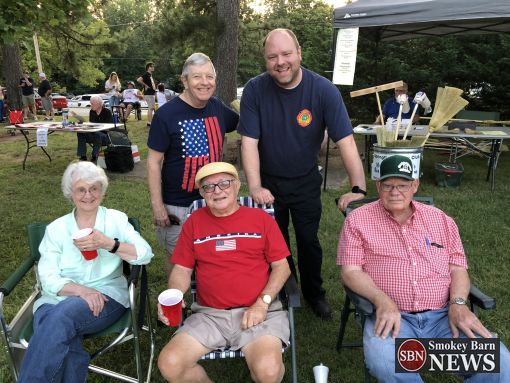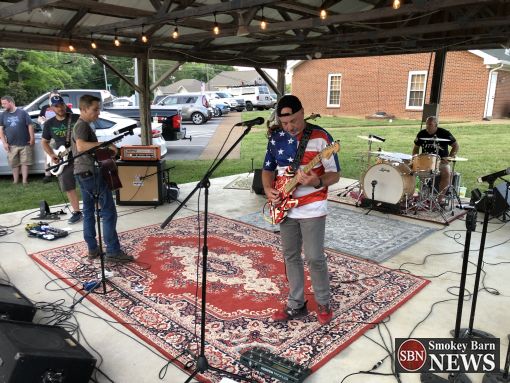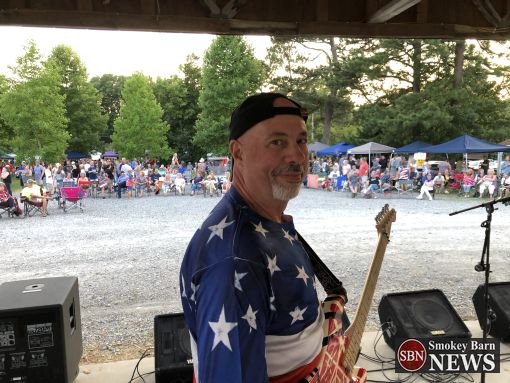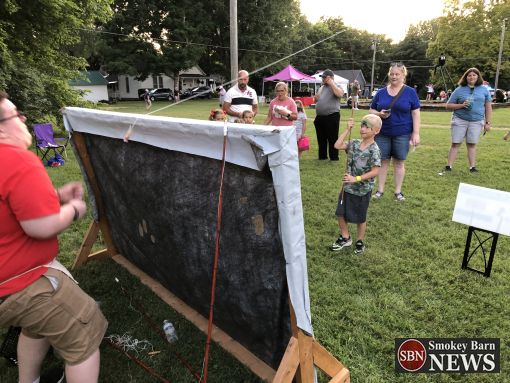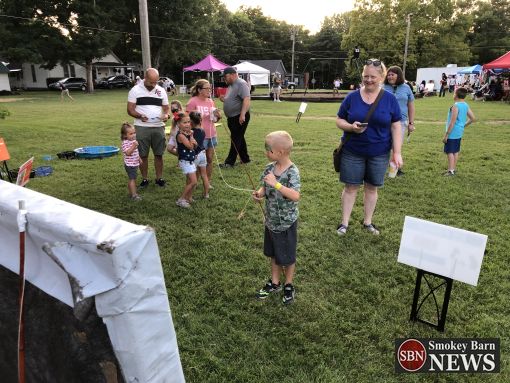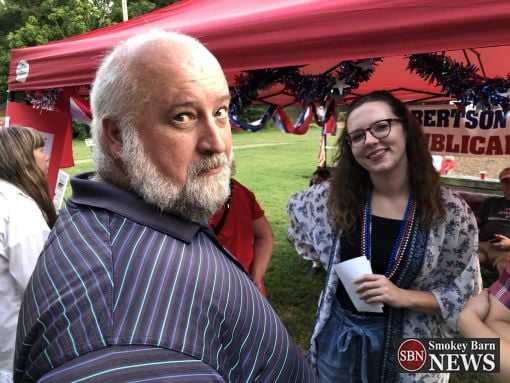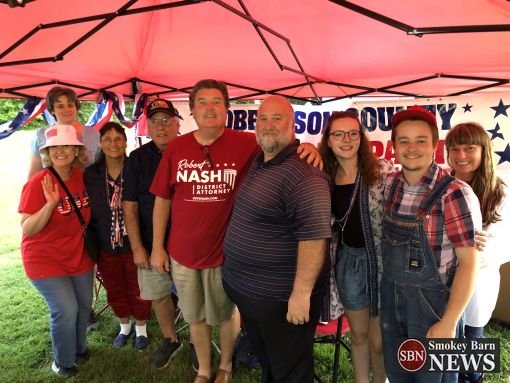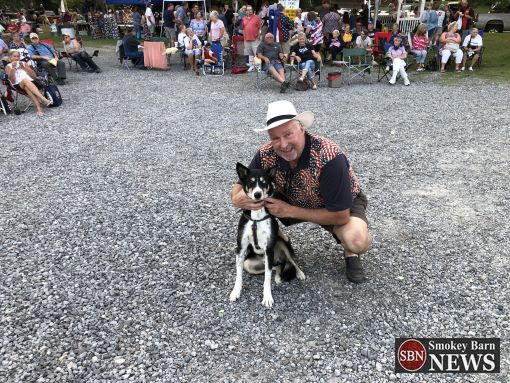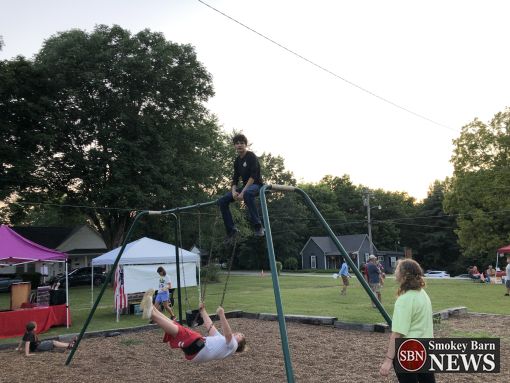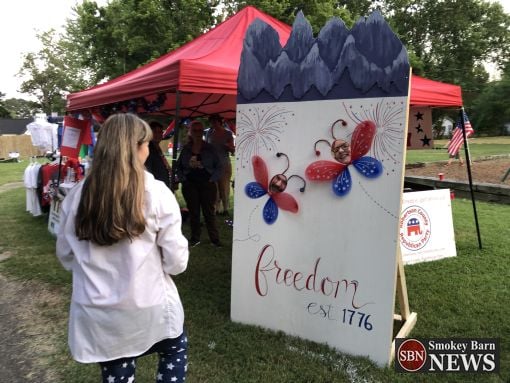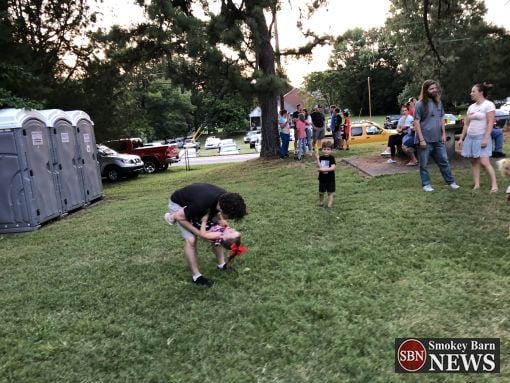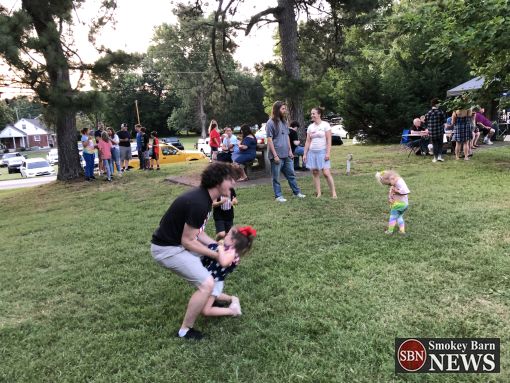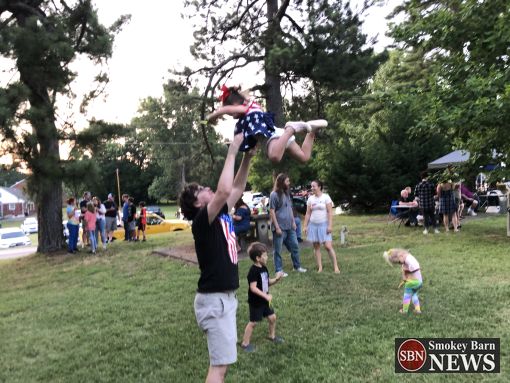 City of Greenbrier, Tennessee – Thank you to Chief Pack and his team for keeping our citizens safe during all of the July 4th festivities!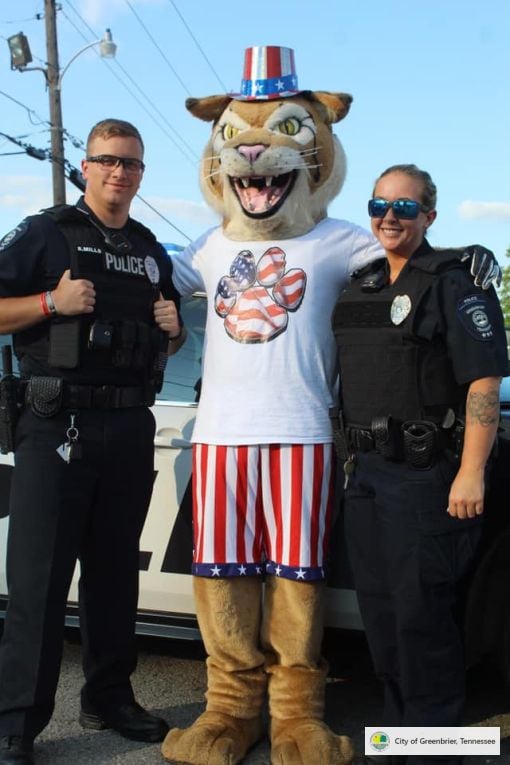 Greenbrier July 4th Parade 2021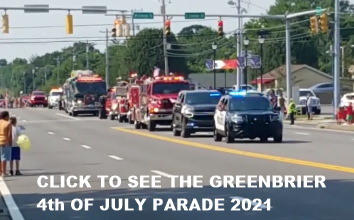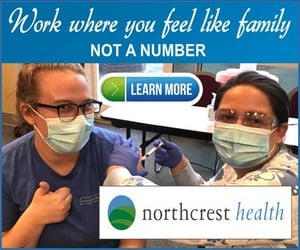 3rd Saturday of each month thru October – Pleasant View's – Cruise'n N Groove'n 
Cruise'n N Groove'n at the Pleasant View Village on 41A, South of intersections Hwy 49 & Hwy 41A, Starts May 15th thru October. Times: 5pm – 9pm.
We have music, several food choices, shopping for the ladies, and lots of cars.
Each month the Mayor will select Mayor's Choice Vehicle, plus a "Pick of the Month" sponsored by O'Reilly Auto Parts.
At the October event, all six (6) Mayor's Choice Vehicles will be up for TOP pick for the year voted on by the people.
Location: 214 Village Square Pleasant View, TN 37146
For more info, contact 615-746-0600 or Jim Hutchens 615-517-1423 or Larry Rediker 615-419-5214.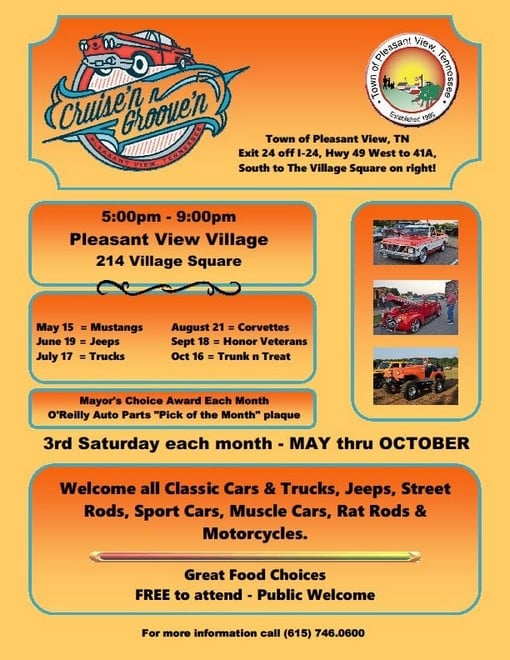 Robertson County Schools – We're stuffing the bus with school supplies this year! If you would like to help…
bring supplies to the Springfield Walmart 7/23-24 from 7AM till 12PM or the White House Walmart 7/30-31 from 7AM till 12PM. Supplies Will make their way to students in need.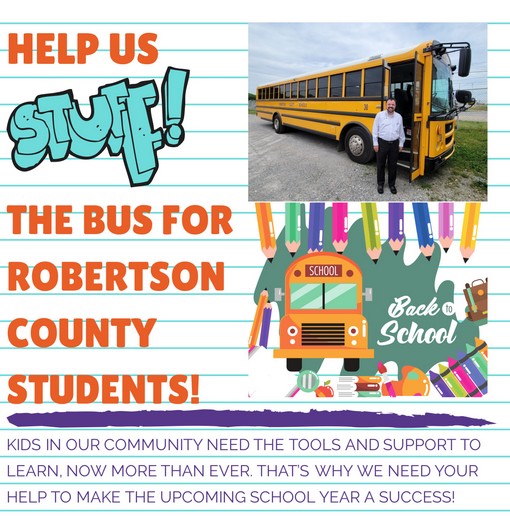 Robertson County Senior Center In Springfield, TN
Lots of fun events every month, sign up for the newsletter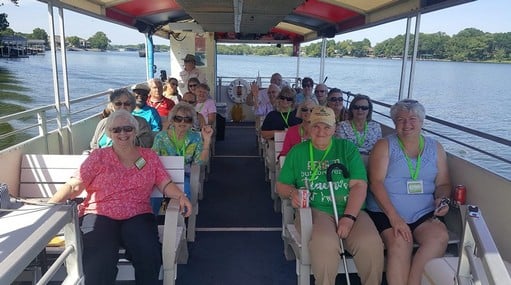 Our Operating hours will remain from 9:30am- 2:30pm. This allows adequate time to sanitize and prepare for activities.
We plan to add many activities in May like, our Harmonica class, another exercise class, etc. We also plan to start our "Out & About trips again!
WOO Hoo! Things are really looking up!
Can't wait to see your smiling face!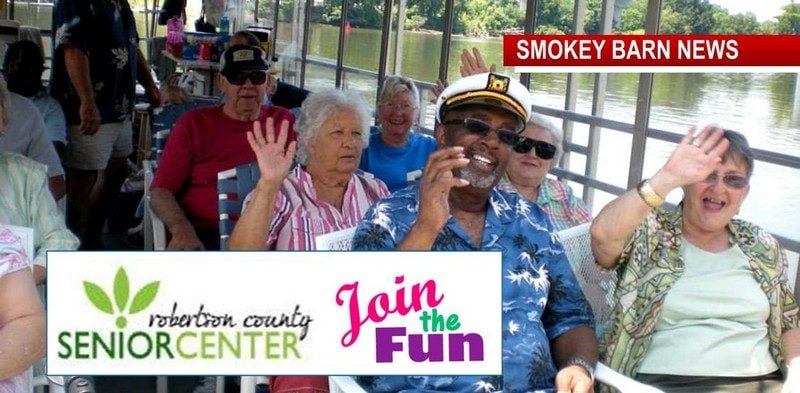 CHECK OUT OUR LATEST NEWSLETTER –> HERE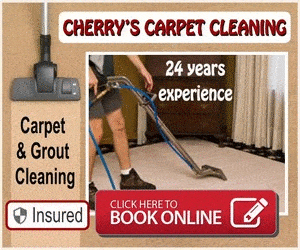 (Millersville, TN)
The city of Millersville presented its first annual bluegrass festival at the Millersville Community Center, Friday, July 2 with stars of the stage, screen and radio: "The Tennessee Mafia Jug Band" and "The Ridgetop Ramblers" plus special guests!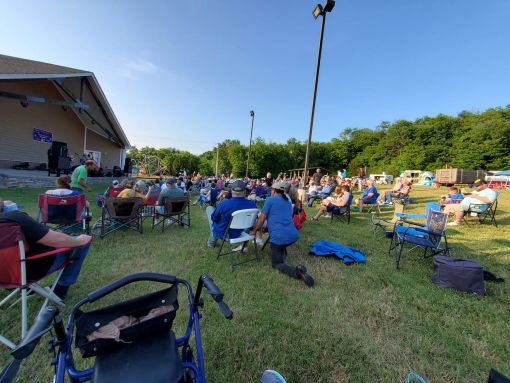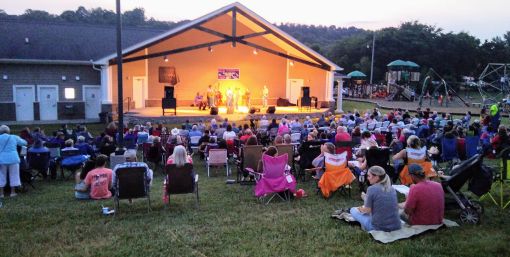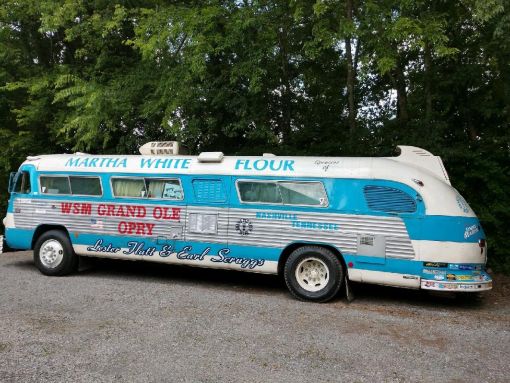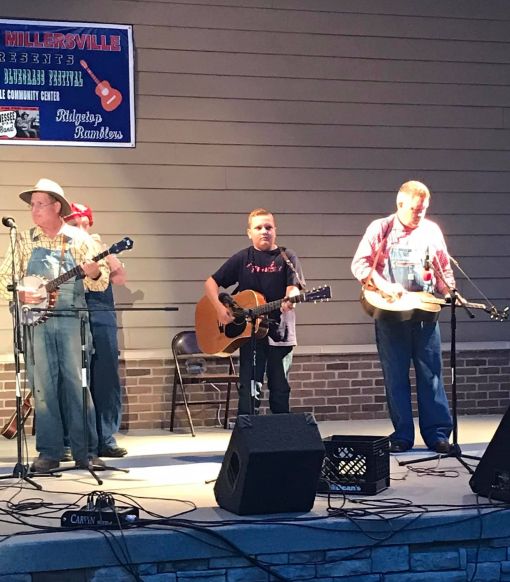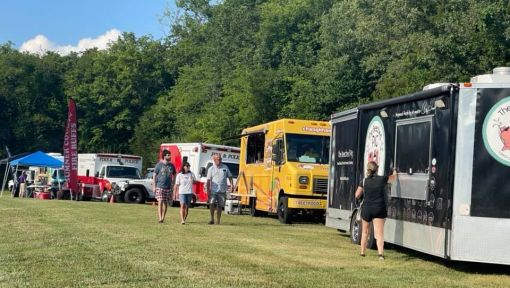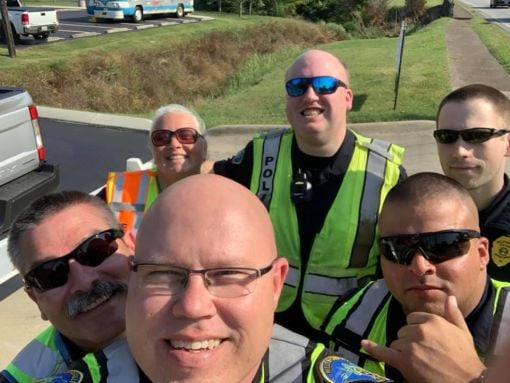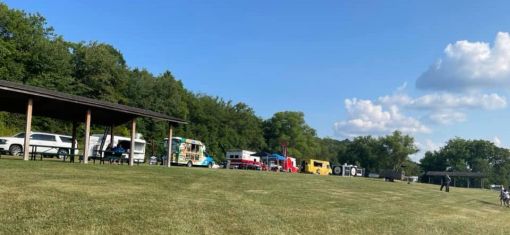 WEDNESDAYS – Farmers Market! – White House, TN 
When: Wednesdays from 3:30 PM CDT – 7 PM CDT
Come out and visit all of your favorite farmers!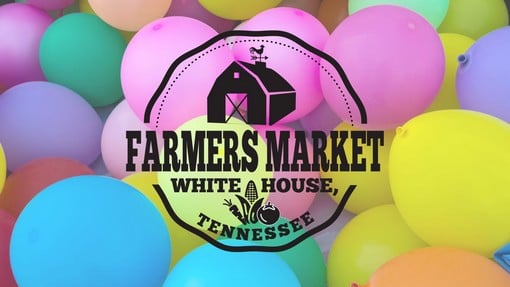 We are excited to announce that the White House Farmers Market is now accepting applications for the 2021 farmers market season!
Please visit our website at www.whitehousetn.gov/FarmersMarket to view the policies and procedures and fill out an application.
The NEW location for the market this year will be at the White House Municipal Park (located at 420 HWY 76)!
Spots will be limited this year, but we are hoping to have more than years past!
We look forward to a new and fun season this year!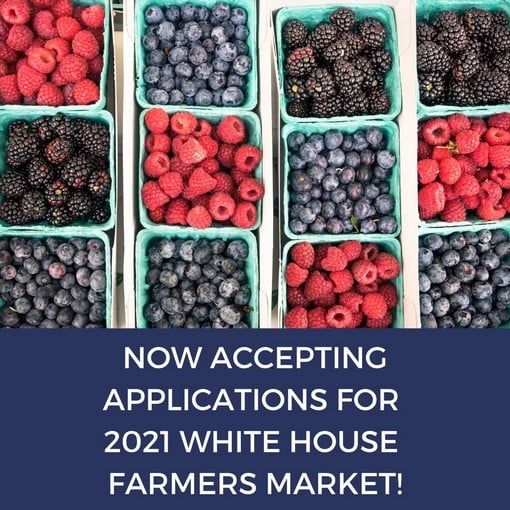 (Springfield, TN) SBN sponsor
Springfield's Payne Chevrolet – The Bryants drove down from Glasgow, KY to pick up their brand new Silverado 2500HD the other day and couldn't be more excited about it!
Thank y'all for your business.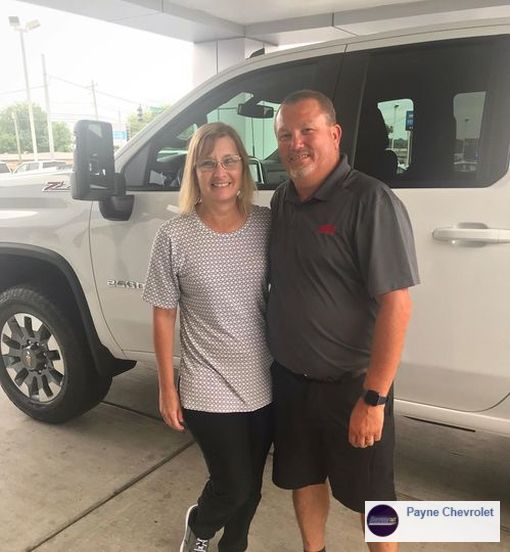 Springfield's Payne Chevrolet – The McKissick's came out last week and picked up their new 2013 Impala!
Thank you for your business, and we look forward to seeing y'all again!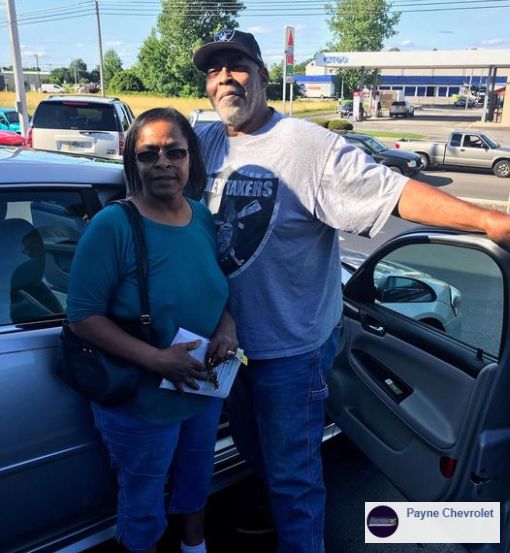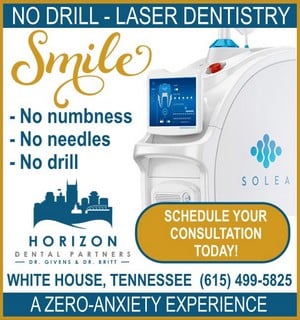 Saturday Nights…Portland, Tn – Car, Motorcycle & Truck Show
Bring your classic cars, trucks, motorcycles and everyday car and SHOW them off on Main Street under the lights in Portland, TN on Saturdays from 5:00PM to 9:00PM. First Saturday in April through the last Saturday of October.
Address: 125 Main St. Portland, Tn 37148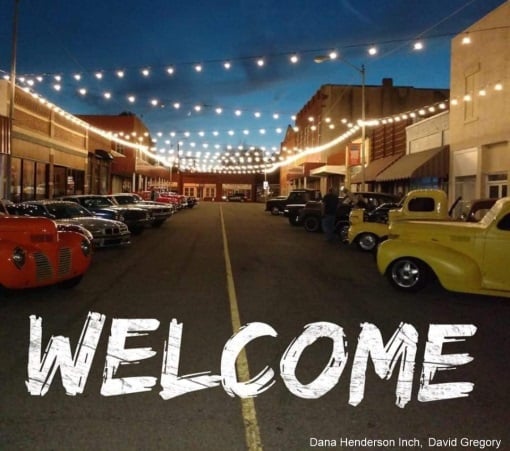 (Coopertown, TN) Coopertown Police Department
Coopertown Police participated in the Remember The Badges Blood Drive at the Robertson County Fairgrounds in Springfield Thursday, July 1, 2021, from 1 pm to 7 pm.
Emergency vehicles were on hand for visitors to get an up close look – parked under the pavilions to keep visitors dry in the rain.
All the blood donor reservations were filled, but they allowed a limited number of walk up donors.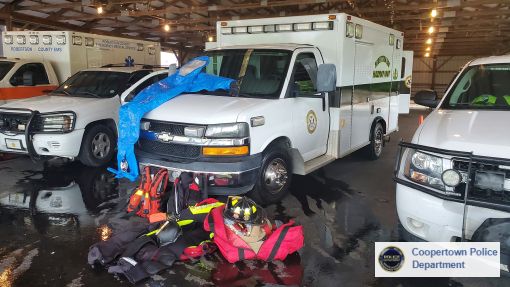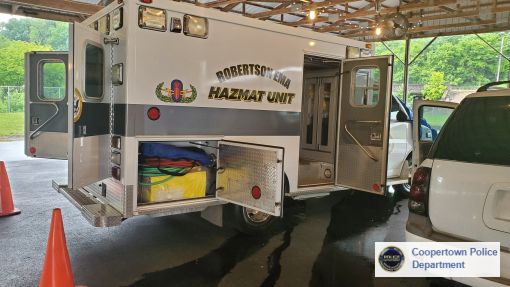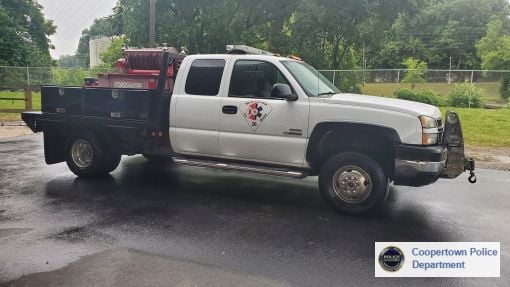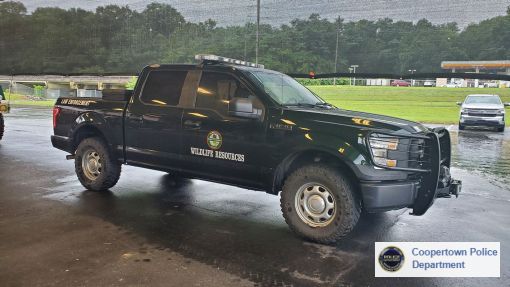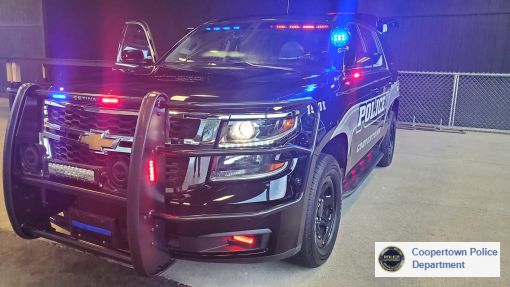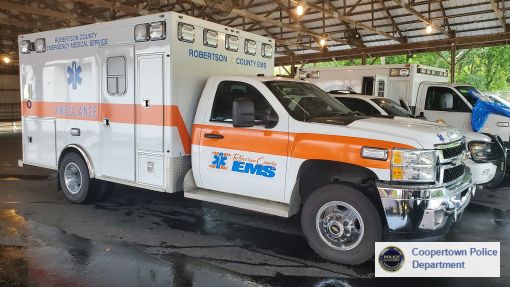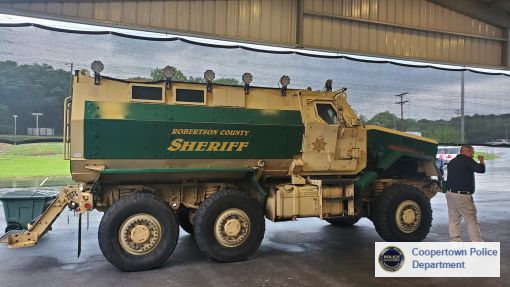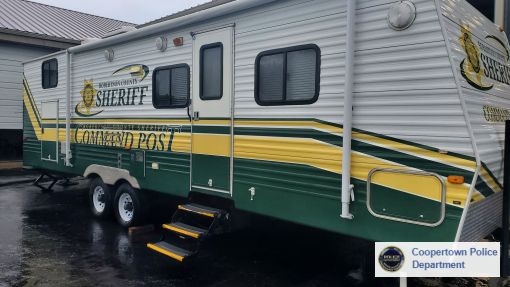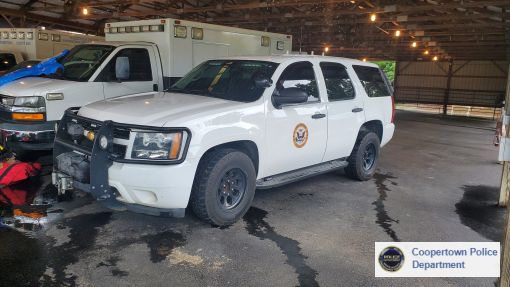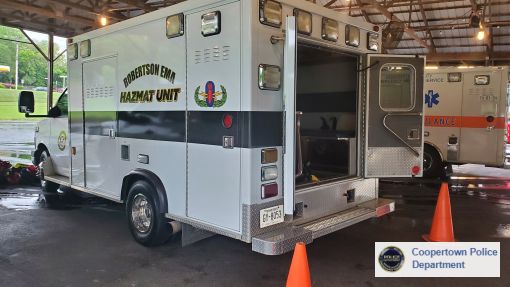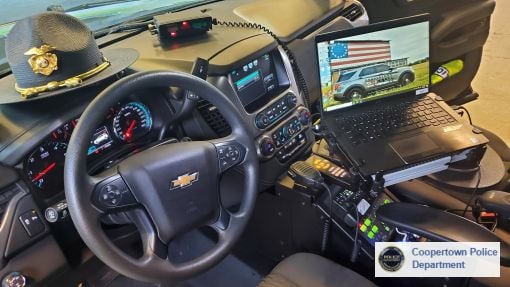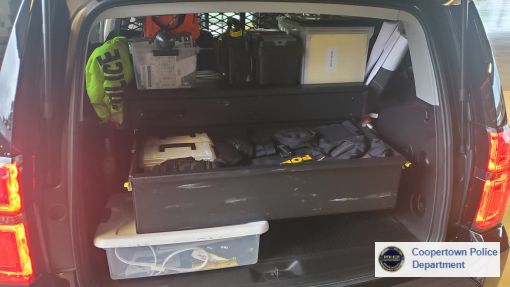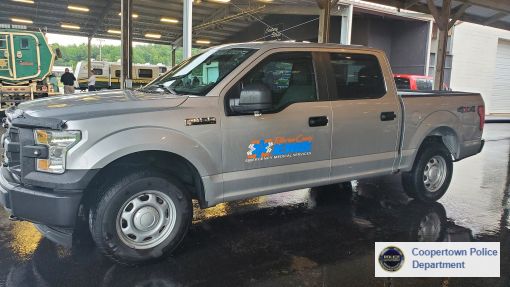 Masquerade Jewelry Sale (All $5) Set To Benefit NorthCrest Volunteer Program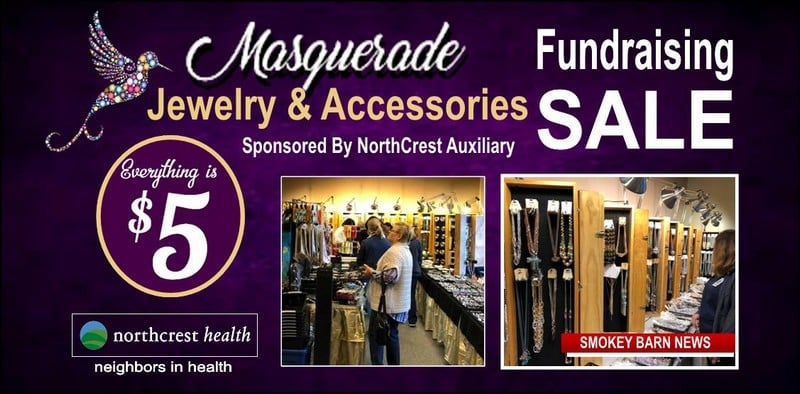 The NorthCrest Foundation is having a Masquerade Jewelry, accessories Sale with lots more and everything is just  $5.00! Come do a little spring shopping and stop by "NorthCrest Sip" for your favorite hot, iced, or blended coffee, tea, snack or sandwich.

SAVE THE DATES!
The big event is set for Thursday July 22, March 22nd from 7am – 6pm and Friday, July 23rd from  7am – 3pm in our Ground Floor Conference Rooms! This benefits the NorthCrest Volunteer Program!

The NorthCrest Foundation is the philanthropic arm of NorthCrest Medical Center. The Foundation supports hospital and community progress such as Camp T.A.G. (a grief support camp for children who have lost a parent) and Martha's Song (a program that provides support to Robertson County cancer patients). Currently, the Foundation is helping to establish a cancer education library within the new oncology offices and courtyard patient and family healing garden. Recently, the Foundation assisted in purchasing new equipment for the cardiac catheterization lab and provided support for renovations in NorthCrest's Women's Service Department. The Foundation also put AED's in all Robertson County and Cheatham County schools, gives 2,000 free flu shots each year and writes off more than $10,000 in charity care.
As the fund-raising arm of our healthcare organization, the NorthCrest Foundation is searching for community partners to join us. Through your contributions, we will continue to expand on our proud tradition of medical excellence and patient-centered care. You can play a pivotal role in making the NorthCrest Foundation successful. Through your gifts, you help to create something special that will light the way for patients in the future.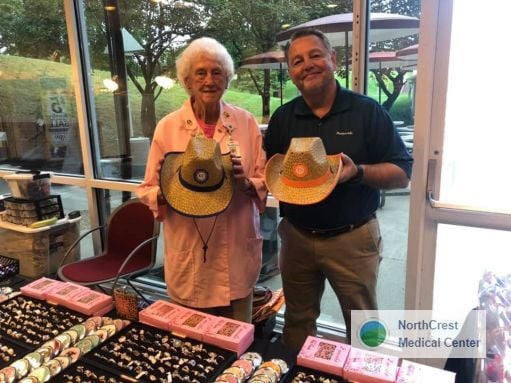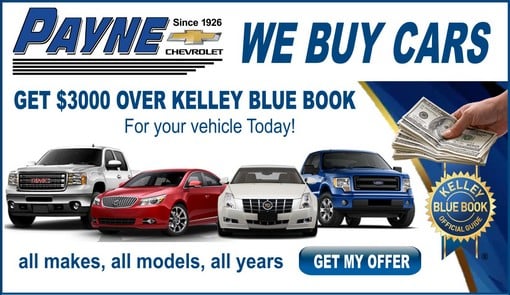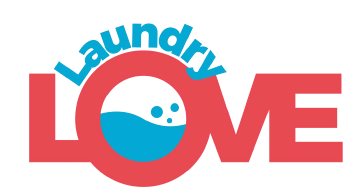 The next Laundry Love day is set for Friday, July 16th – first loads in at 8am, last loads in at 11am. This free laundry day is available to anyone in need.
If you're able to join as a volunteer in July or any other month please contact Asailio "Ace" Timmermeier via email, phone, text, or stop by her office.
Asailio "Ace" Timmermeier
Manager, Community Impact
United Way of Greater Nashville
100 5th Avenue, Springfield, TN 37172
Direct Dial: 615.780.2511
unitedwaygreaternashville.org
For June's Outreach:
• We had 14 incredible volunteers, many of them were new! We even had the honor of hosting some members of Girl Scout Troop 788. Thanks to Jillian and RJ Garner for arranging this opportunity for them to serve their community!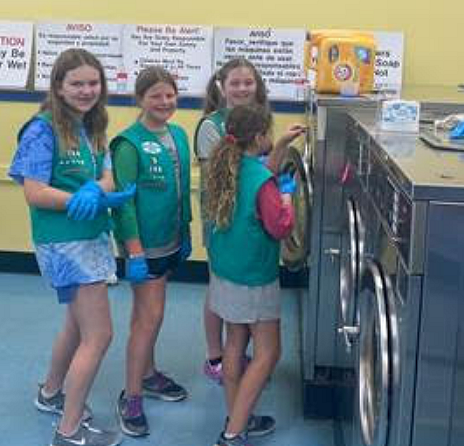 • Our volunteers washed, dried and freshly bagged 357 loads of laundry.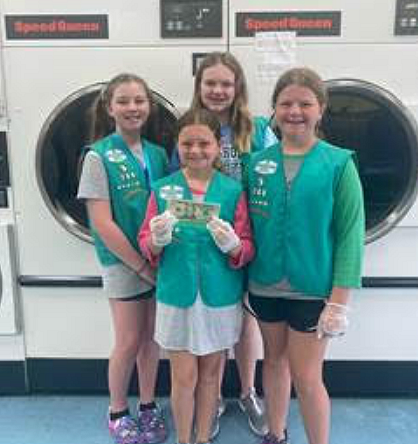 • Community Support:
o Members of the Cedar Hill Family and Community Education Club sent a donation of $100 to support our ministry.
o Thank you to Springfield Baptist Church and Jodi Ballard for offering us the opportunity to speak to their Vacation Bible School about our ministry. They hosted a quarter collection which yielded $303 of support! Best of all was during one of the presentations, a young child asked if we could pray for our friends who use Laundry Love – it was a heartfelt outpouring of love!
o One of our new volunteers, Christy Allen and sisters, brought in $150 worth of quarters!!
o Mr. Lee DeMartini has been our go-to supply guy. Out of the goodness of his heart he brought us two large bottles of detergent, some boxes of cakes and cookies, a large box of pop-tarts for the family and children, and three large boxes of trash bags.
o We have also had some anonymous donations of supplies dropped off at Sister's Coin Laundry – whoever you are, THANK YOU!
• July's outreach is being generously sponsored through monetary and supply donations from The Credit Union for Robertson County. Their team hosted an internal supply and quarter drive – thank you for believing in and supporting Laundry Love!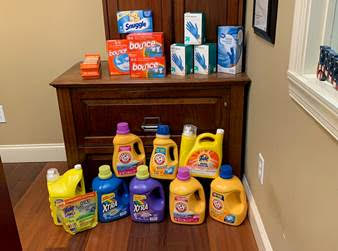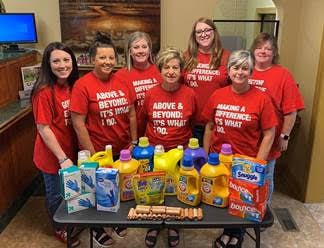 Great Companies->Great Jobs-> Who's Hiring In Robertson County
UT Extension-Robertson County – Congratulations to Heather Forney for winning the F&M Robertson County 4-H Scholarship.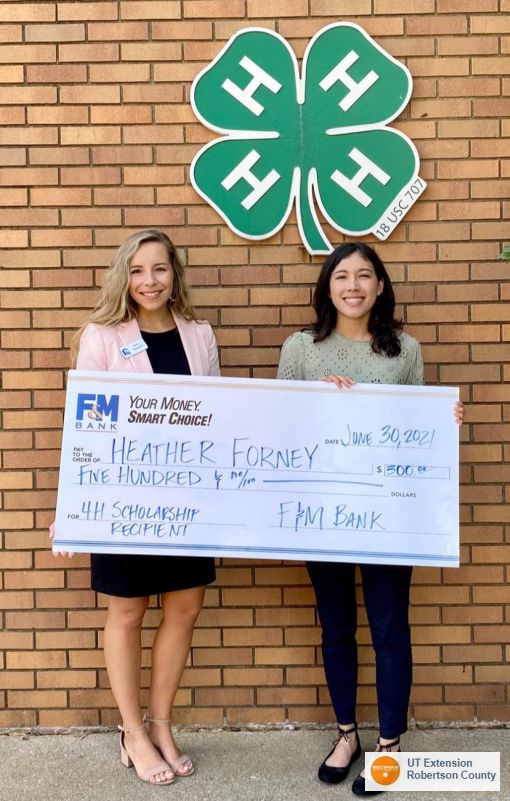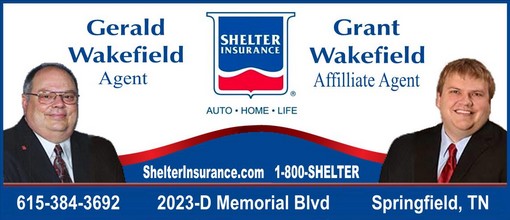 (Springfield, TN)
Historic Springfield Events – Here's the thing community, we just thought y'all came out in June…y'all SHOWED UP last night! We had such a blast with you all.
Thank you to everyone who participated.
We hope you had fun SHOPPING, DINING, and DISCOVERING all the artisans, makers, crafters, farmers, food trucks, and local businesses and organizations.
Join us the 1st Friday Night August 6th on the Historic Downtown Springfield Square. Enjoy live music, food trucks, kids zone, classic car cruise-in, farmers market, shopping with local artisans/makers, and your favorite downtown merchants.
This is a FREE event and family/pet friendly!
Event Time: 6:00pm to 9:00pm
August's Live Music, courtesy of City of Springfield, TN – Parks & Recreation Department's Summer Concert Series: "HotLanta – Allman Brother's Tribute Band" starts at 6:30pm (Bring your lawn chair and dancing shoes!)
The Vendor Booth Application for the August 6th #1stFridayNightMarket is now open, application deadline: July 12th. Click here for application
Stay tuned for the winner of our July 2nd #1stFridayNightMarket Photo Contest – we had some great submissions!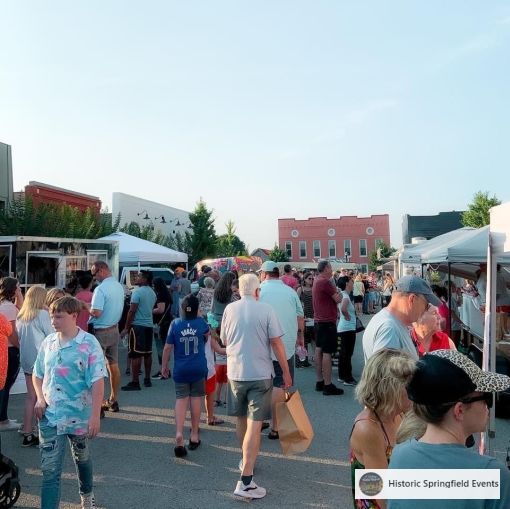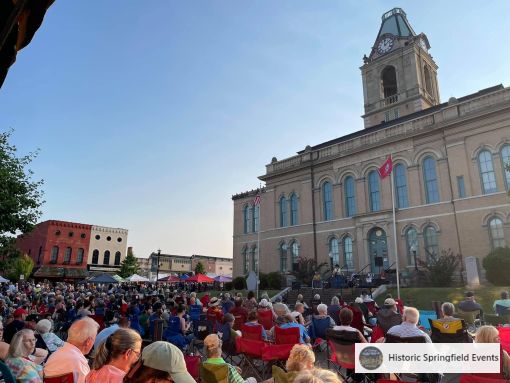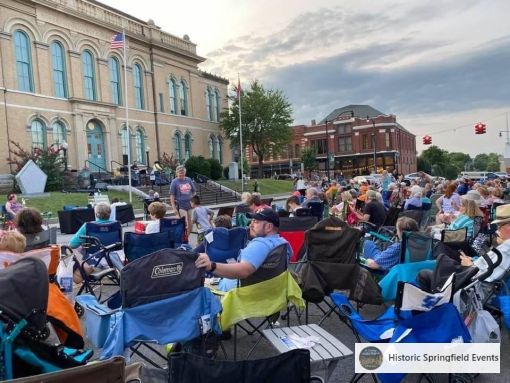 TNKids Nutrition To Deliver Lunches This Summer To Kids Under 18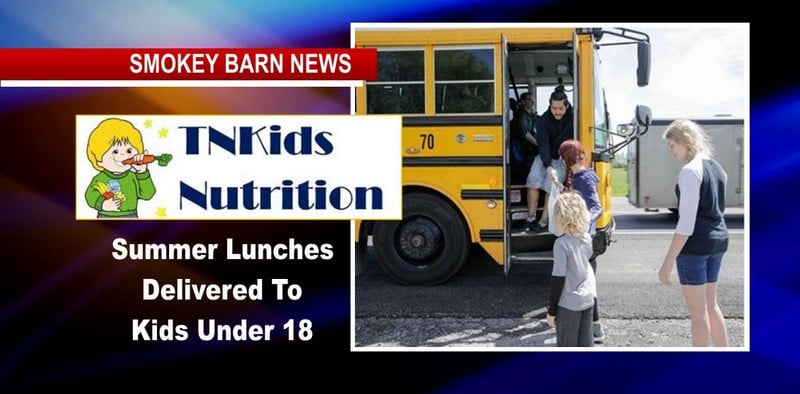 TNKids Nutrition has been approved by the State of Tennessee to provide sack lunches to children ages 18 and under in Robertson County this summer. To see full schedule and locations Read More
Wednesdays In Springfield – Classic Tin Cruise-In Through October
"It's almost time for Cruise-In Season! Starting April 28th. Every Wednesday (weather permitting) Springfield!" Shelby Horner
Classic car Cruise-In for Springfield and the surrounding communities coming together, sharing and talking cars, trucks and bikes.
Family Fun!
Held every Wednesday, from spring till Halloween, Classic Tin Cruise-In will be in Springfield, TN. The classic car, truck, and bikes Cruise-In for Springfield and the surrounding communities coming together for some Family Fun!
Being held at 2008 Memorial Blvd, Springfield, TN, Between the Hardees and Burger King.
Any questions please call Shelby Horner at 615-336-2257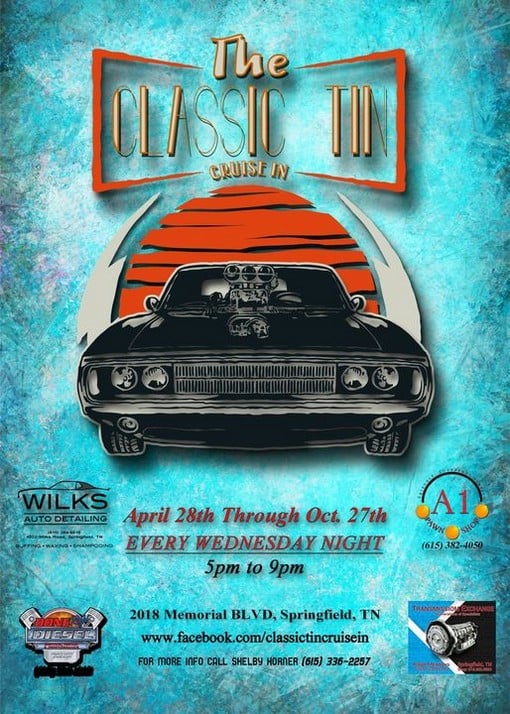 TN 3 Day Sales Tax Holidays (Food, Gun Equipment, School Supplies) & 2021-2022 Schools Open House Dates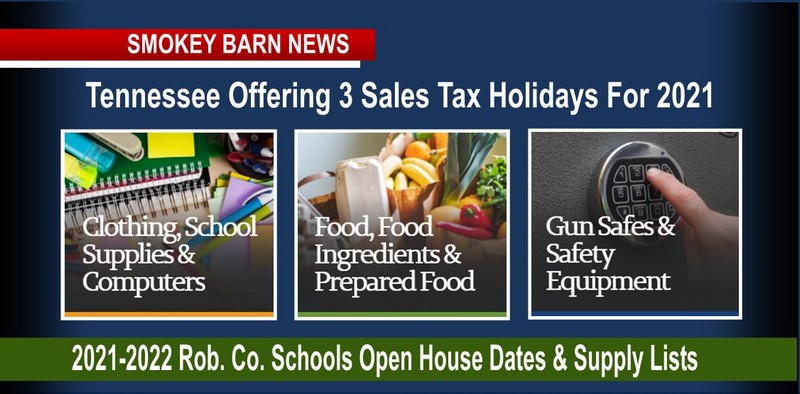 There will be three sales tax holidays this summer starting July 30th. The Tennessee General Assembly has approved two more sales tax holidays in addition to the traditional sales tax holiday on clothing, school supplies, and computers. Residents will now be able to purchase food tax-free as well as gun safes and gun safety devices.
We have provided dates and all the details below. In addition, you will find the open house schedule for the 21-22 Robertson County School year along with school supply lists. Read More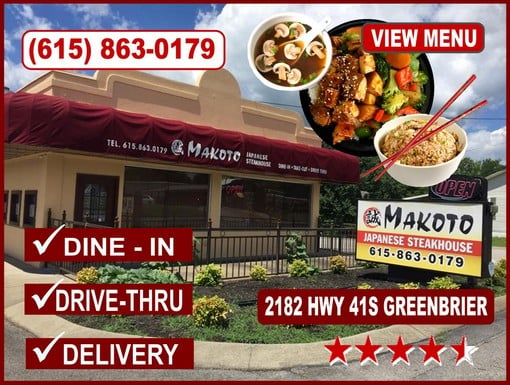 EVERY SATURDAY NIGHT IN GREENBRIER, TN – Racing Action/Family Fun At Veterans Motorplex At The Rim
Here's everything you need to know…
Pits open at 11 am
Grandstands at 4 pm
Racing at 6 pm
WHERE: 6801 Kelly Willis Rd, Greenbrier, TN – Call (615) 643-8725
TICKET INFO: FAMILY PACK – $30 for 2 Adults and up to 6 minor children!
Adults $12 Students, Seniors & Military $10, Children 6-12 $5.00
Great Concessions, Kids Zone and FREE PARKING!
Everyone can get great souvenir items as well as photos and videos of the racing action at the Souvenir Alley Souvenir Stand!
Check out all the winners each week, photos, action videos and more on their FaceBook page.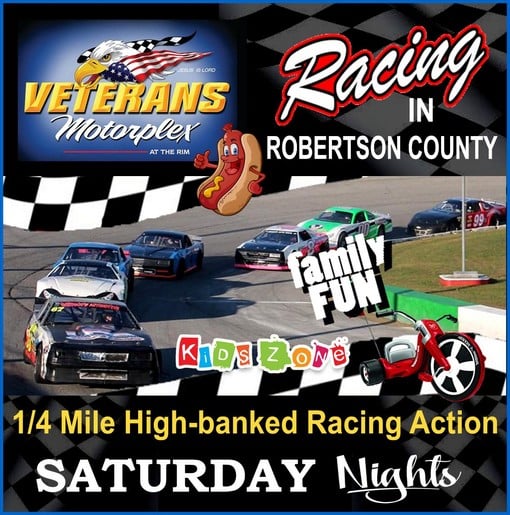 Important Message from the US National Weather Service Nashville Tennessee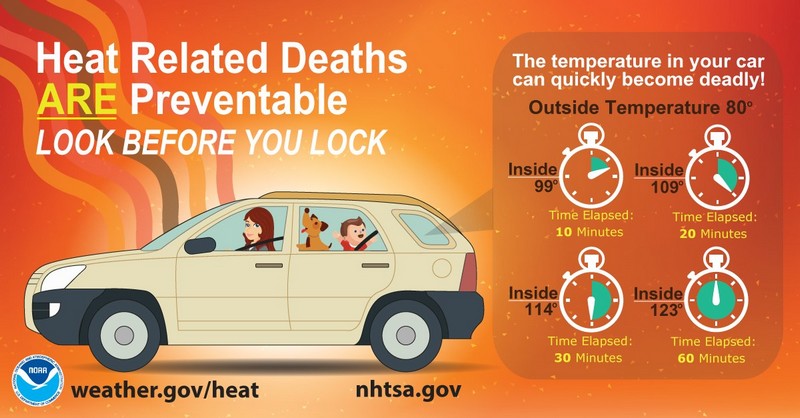 If you do have young children traveling with you over next few days with these seasonably hot conditions expected, remember this simple saying: "Beat the Heat, Check the Back Seat!" Tragically, nationwide 24 children died in hot cars in 2020 and 1 toddler already has died in April 2021. For Additional Heat Safety Tips & Resources: https://www.weather.gov/safety/heat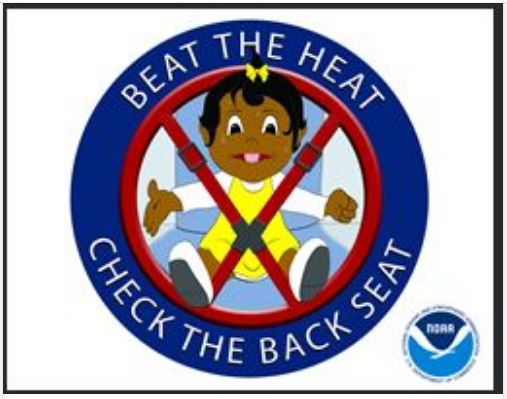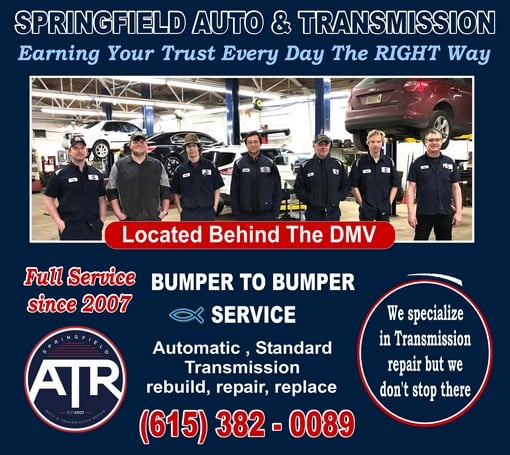 Monday Nights – White House Cruise-In 
5:00 PM to 8:30 PM
Location: Tavern 76 Parking Area (Only)
520 Highway 76
White House TN, 37188
Contacts Wayne Maligin 615-566-7343 or Bob Boone 601-354-3604 (Tavem 76 Parking area is located in the parking area in front of the Tavem 76)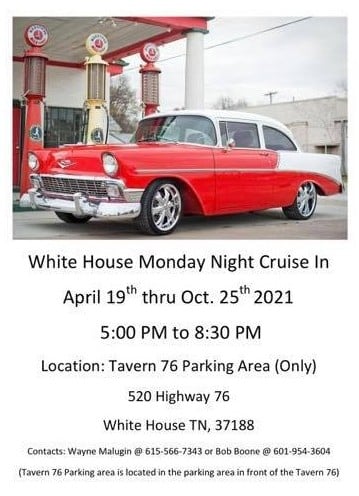 Orlinda, TN Byrum Porter Senior Center
The Byrum Porter Senior Center in Orlinda, TN offers…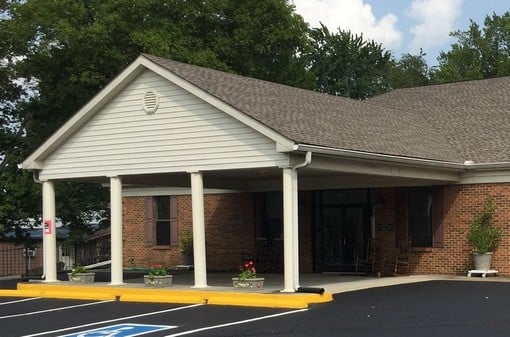 Byrum-Porter Senior Center in Orlinda, TN is open Monday – Friday from 8 am to 4 pm
We have everything from exercise classes, day trips, mystery lunches, extended trips, card games, dances and much, much more.
Checkout our newsletter to find out more about our dance themes, class times and trips on our website byrumporter.com or follow us on Facebook at Byrum-Porter Senior Center for all our fun activities.
Fitness after 50, Yoga & Tai Chi Exercise Classes, Dominoes, Canasta, Karaoke, Bridge, Shanghai Rummy, Footcare & Nail Appointments, massage appointments, paint classes and more. Request our monthly newsletter with all the details, just send an email to: [email protected]
Visit our exercise room
We have treadmills, stationary bikes, step climbers and a vibration training platform. If you can't get to our exercise classes or aren't comfortable in a group why not try this instead.
Thursday Night Dances: 
Come dance to the great tunes by The Good Time Charlie Band every Thursday night. Good Time Charlie Band rents the center on Thursday nights starting at 7 pm. Doors open at 6 pm. Limited menu available starting at 6 pm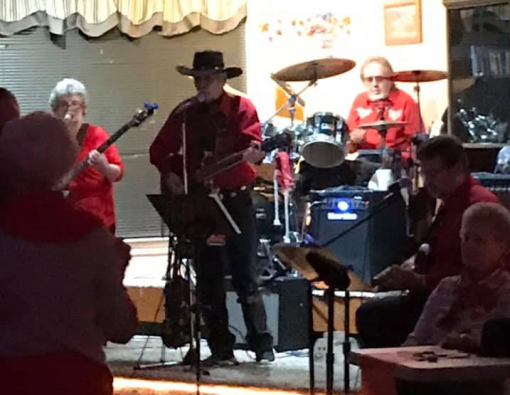 We love to Travel – Our 2021 Trips Collette Trips:
Canadian Rockies July 31- August 6th, learn more here.
Hawaii November 4th – November 13th, learn more here.
Diamond Tours ***** new information *****
Diamond Tours is requiring all travelers with their groups to have updated Covid 19 vaccine.
To view these trips, click here.
The Ark Encounter & Creation Museum
(new date) – September 13-17
Niagara Falls & Toronto – September 5-11
Beautiful Maine – October 9-17
*All trips are subject to change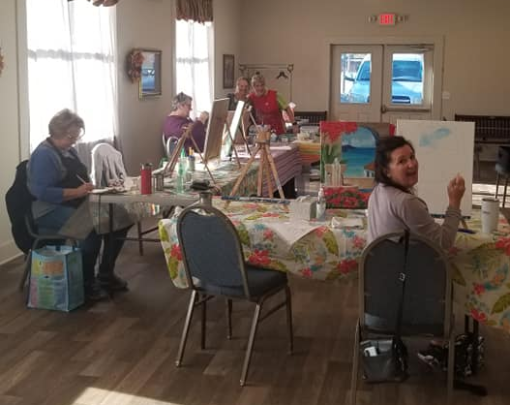 All events are subject to change. Changes will be posted on our Facebook page and our website.
Home Health supplies
We have walkers, canes, crutches, toilet risers, toilet bars, bed assist bars and a shower seat to loan if needed. We also have personal disposable hygiene items.
For updates call 615-654-3161
Location: 9123 Highway 49 E Orlinda, TN 37141
*The Center exists to make life more enjoyable for older adults, who reside in Orlinda and surrounding areas. Activities, Dances, Trips and much more.
*Coffee is always ready and waiting for you.
CHECK OUT OUR NEWSLETTER

Got a story? Email your story ideas to our 24/7 news desk; [email protected]

White House, TN Americana Celebration
Carnival July 7-10 at the soccer complex. Opens nightly at 5 pm.
Americana celebration – Saturday, July 10
Live music begins at 5:30 with Ava Hurst
6:00 The WannaBeatles
8:00 Vinyl Radio
9:00 Brandon Webster Fireworks Show
9:30 Vinyl Radio
Food trucks, concession stand
Free Inflatables, Free Balloon Twisters Free Facepainting, Free Caricature Drawings!
Free air-conditioned shuttle buses from 3:30-11 pm. Bus stops at White House Middle School, the Church at Grace Park and White House City Hall/public Library will have an ADA bus. All buses will run continuously through the evening.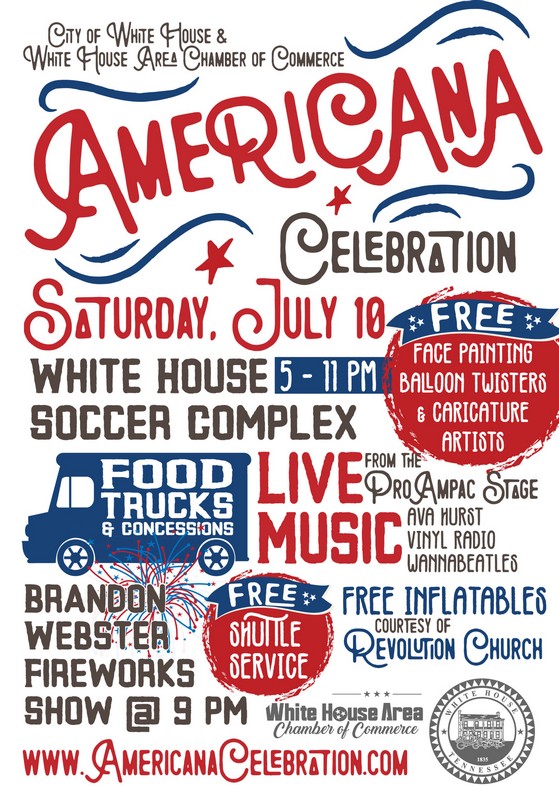 THURSDAY, JULY 15:  Cedar Hill Farmers Market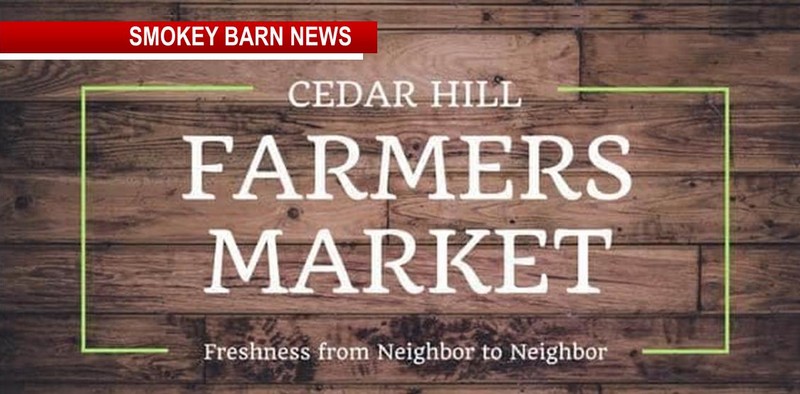 When: Thursday, July 15, 2021 at 4 PM CDT – 8 PM CDT
Runs every two weeks through October
Where: Located behind Cedar Hill City Hall: 290 S Main St Cedar Hill, TN 37032
Nearly two dozen local vendors selling produce, clothing, plants, leather products, jewelry, baked goods, knife ware, candles, decor, flowers and more. We're also excited to bring our local FFA chapter from JBHS in to assist support their program and to help shape and mold the future generations of farmers and create a long term sustainability for our Market.
Our Local Vendors:
Bellhollow Farms, Head Farms, Corbin Creek Greenhouse, Jo Byrns FFA, Gingham Roots, For The Love of Fabric, Sweet Loaves & Ivey, Hudson Barn, Roan Clay Designs, Wholesome Homemade Home, Easy Peasy Lemon Squeezy, Perfectly Imperfect Gifts by Michelle, Tennessee Keepsakes, Gracefully Plain Jane, Rampant Lion, Leathersmith, The Tree Maker, Rustique Essentials, Cedar Hill FCE, Sugar Roots Bakery.
Delicious food can be purchased from the Santa Fe Food Truck!! Picnic tables will be placed near the food truck to allow patrons to eat onsite if they'd like.
Big Mikes Little Doughnuts will be there for the perfect snack or dessert. Pick up some homemade ice cream from Heads Farm or some lemonade from Easy Peasy Lemon Squeezy.
Music will be provided by the guys from the Inglewood Old Time String Band.
You spoke and we listened. This year you'll experience expanded food truck options by alternating food trucks during markets. Santa Fe will be with us for a market each month and another always different food truck will be there for the other market during the month. Also, we've added some new local vendors and are switching several vendors out each market to ensure variety and help us keep our market exciting and fresh. We have increased our roster of local farmers and growers, so this year you'll be seeing more produce and organic products; especially as produce and other products come in and reach harvest time.
We work tirelessly to try and bring you local vendors with local products. If you are interested in being a vendor, please message me and let me know. Outside vendors are welcome, but priority will be set on local availability, range of products, etc.

(Springfield, TN) Sponsor
Springfield Carpet One – At Springfield Carpet One Floor & Home, we understand that life gets busy.
If you don't have time to stop by the showroom to pick out new floors, we'll meet you where you feel most comfortable. Whether you're at a coffee shop, working from home, or want to talk on the phone, we're here to work with you. Contact one of our experts today. Springfield Carpet One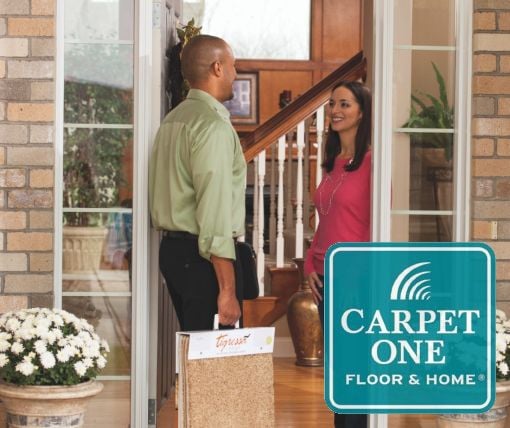 Robertson County Sheriff's Office – Great evening to celebrate the 4th of July at City of Springfield, TN Freedom Fest!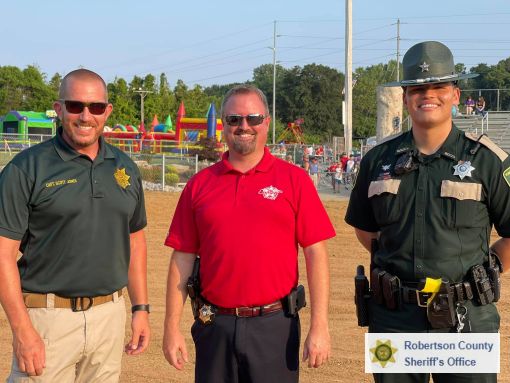 Is it just us or does Robertson County host some amazing family events!? 🎆 1st Friday Night Market, Turning of the Pig, Adam's Fireworks, Greenbrier Parade, and Springfield Freedom Fest. Sheriff Michael Van Dyke and the #rcsoteam had a great weekend working and enjoying these great events!
#SheriffMichaelVanDyke #ProudToServeRobertsonCounty #weloveourcommunity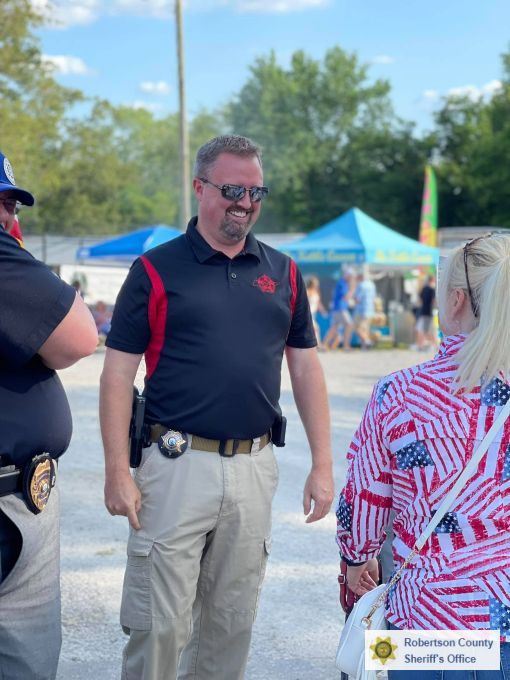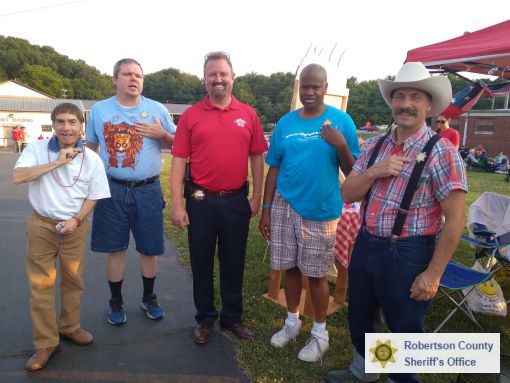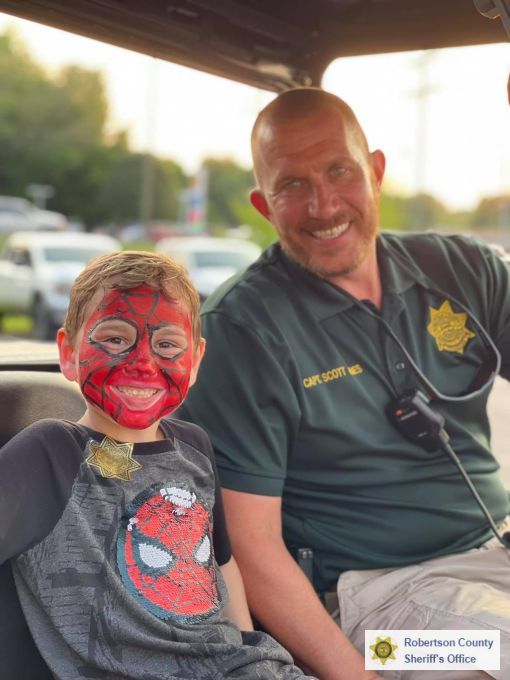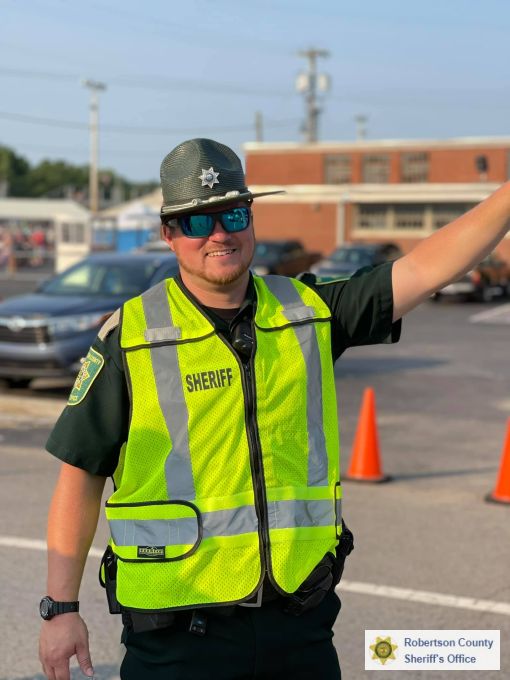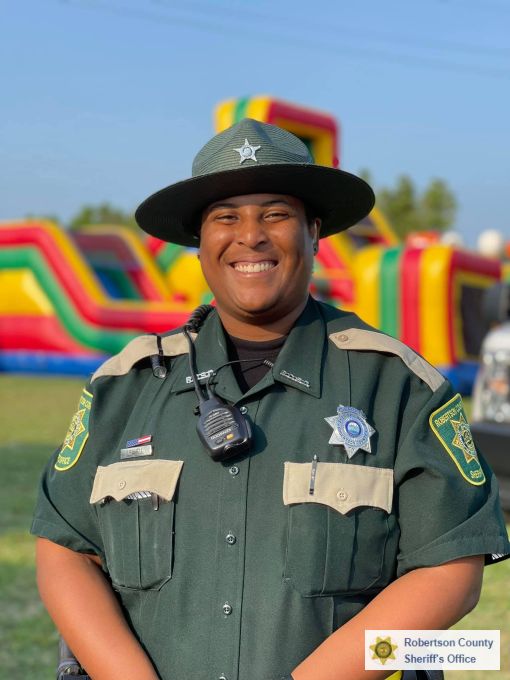 Ricky Skaggs & Kentucky Thunder performed at Springfield's Freedom Fest
Photos: courtesy Mary Hester of Historic Springfield Events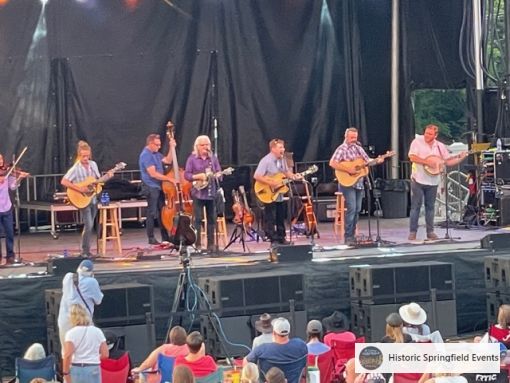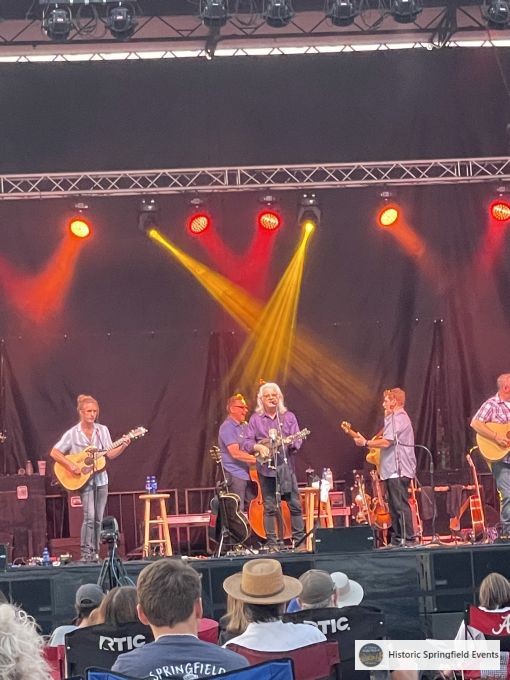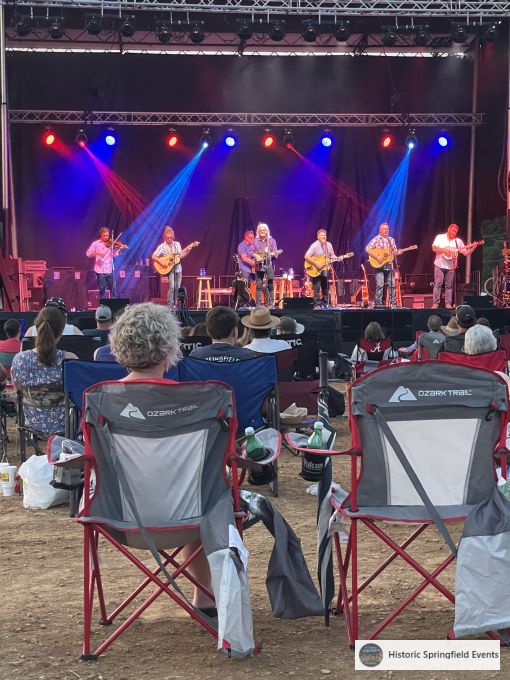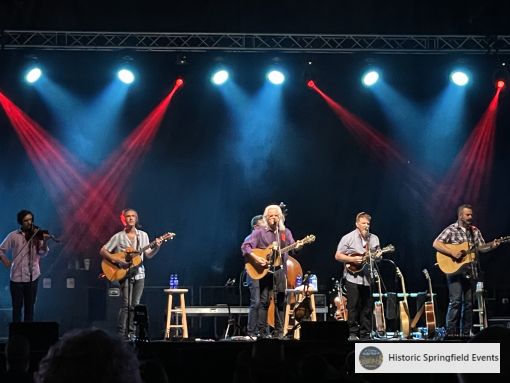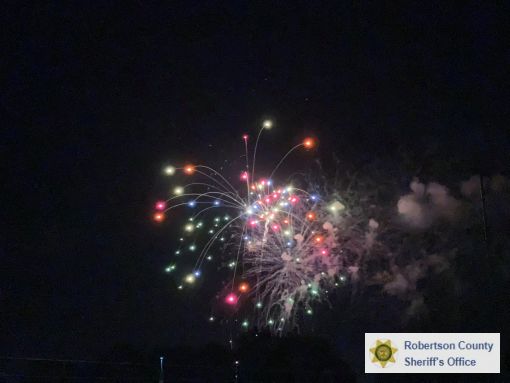 Do you have a story you would like to submit?
Smokey Barn News welcomes your community news and photos. Email your story ideas to our 24/7 news desk; [email protected]

Mobile: To See The Latest Stories or to share this article, scroll below