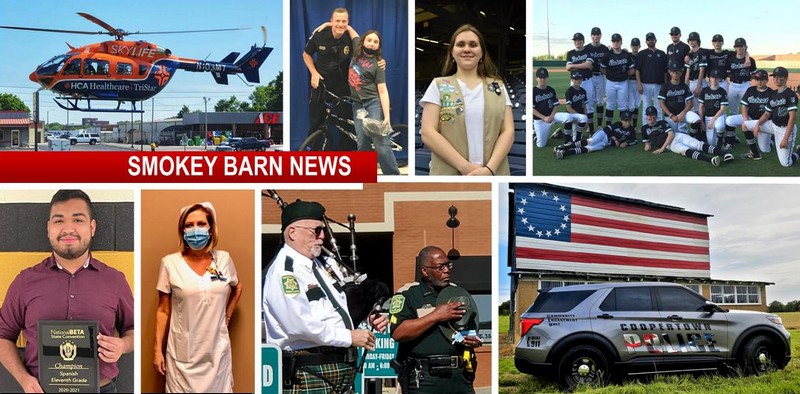 Smokey's Community Column, Stories Across Robertson County (5/16/2021)
ROBERTSON COUNTY TENNESSEE: (Smokey Barn News) – Welcome to Smokey's Community news column. It's a look back at this week's top community news in and around Robertson County.
Smokey's People & Community News column highlights local stories of people, schools, community events, and charities that continue to make Robertson County great!
Got a story? Email your story ideas to our 24/7 news desk; [email protected]
The Robertson County Sheriff's Office held a Law Enforcement Memorial Ceremony Tuesday, May 11th, 2021 at the Robertson County Courthouse. 
Order of Service
Opening Prayer – Dr. Fred Baldwin, Head Chaplain
Introduction – Sheriff Michael Van Dyke
Proclamation – Mayor Billy Vogle
Honoring the Fallen & Dedication of Roses
– J. Mart Murphy (Robertson County Sheriff's Office, 1931)
– J. Scott Shelton (Constable, 1936)
– Willard Pope Hill (Robertson County Sheriff's Office, 1980)
– Wallace Clinard (Cross Plains Police Department, 1997)
Flag Detail
– TAPS – Captain Brad Edwards
21 Gun Salute
Closing
– Bagpiper William Brian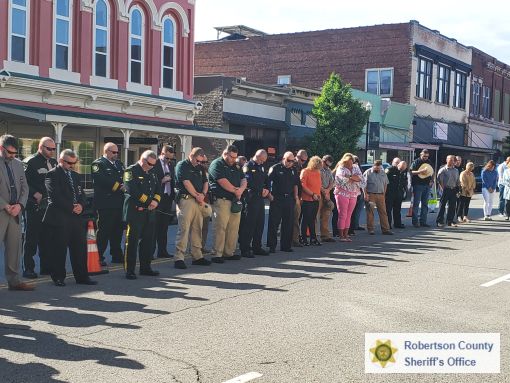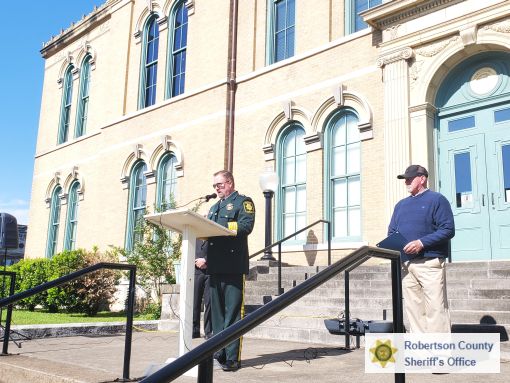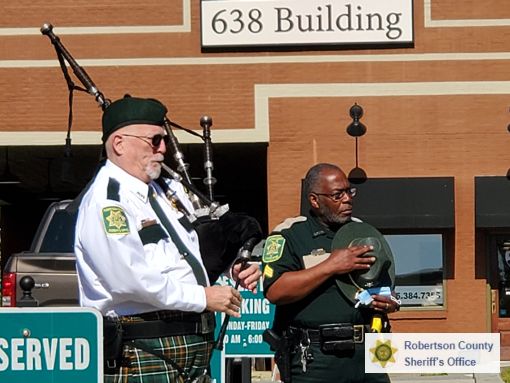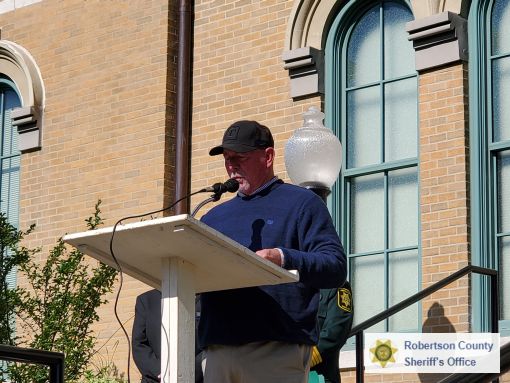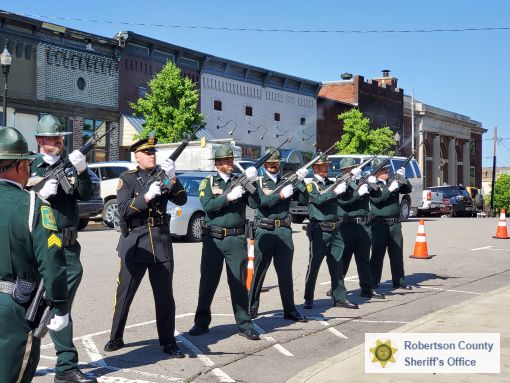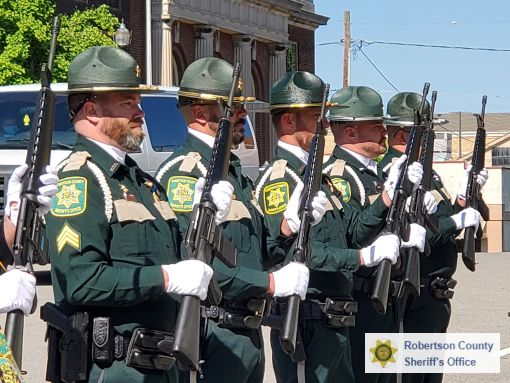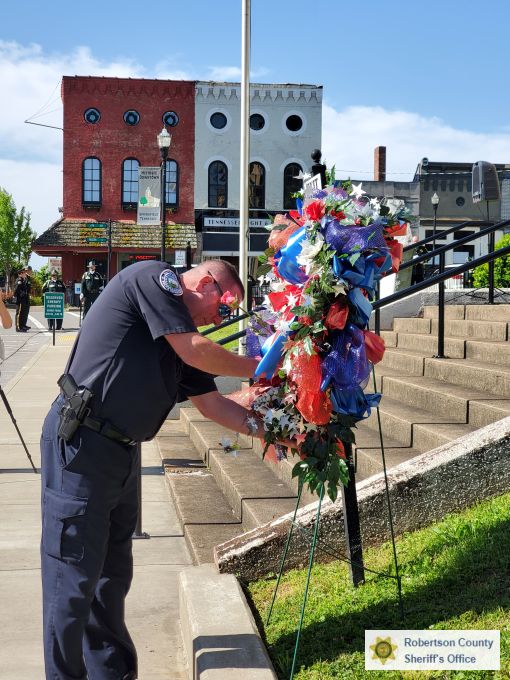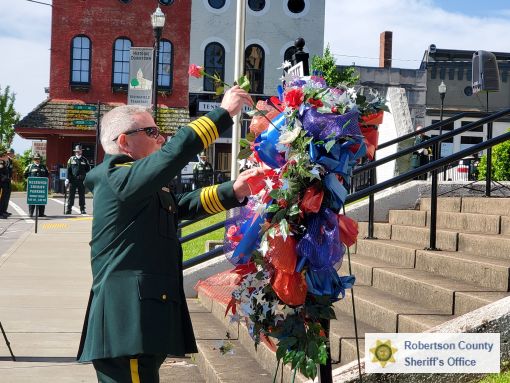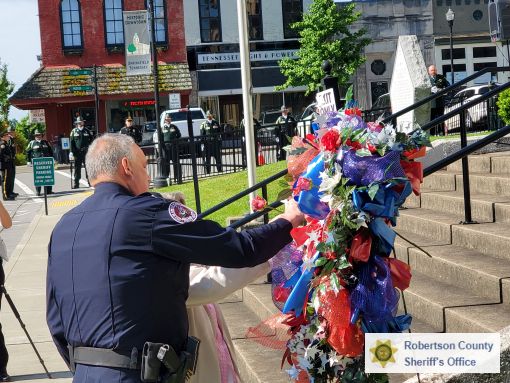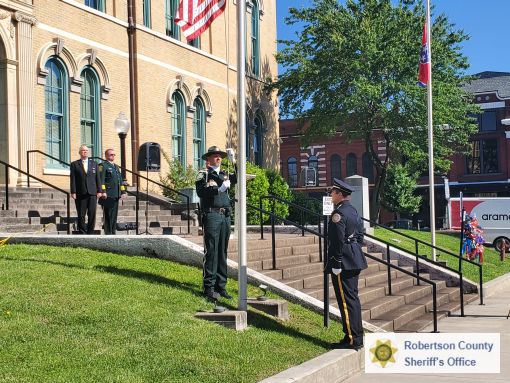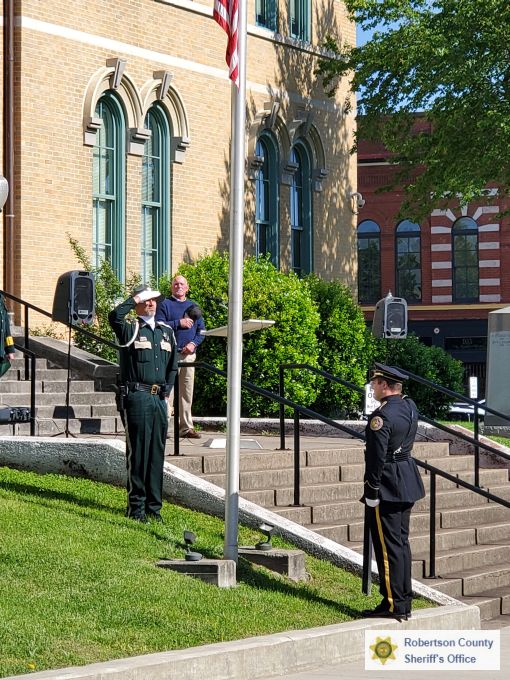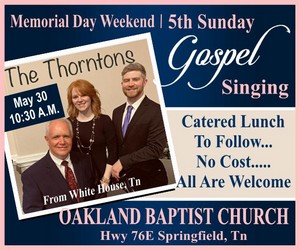 May is Motorcycle Awareness Month – Robertson County Sheriff's Office 
Did you know? Motorcyclists are about 27 times more likely to die in a crash than someone in a passenger vehicle. #LookTwice #tennesseehighwaysafetyoffice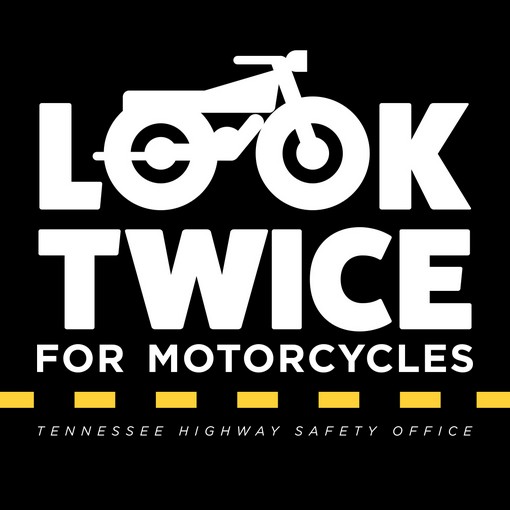 (Cross Plains, TN) Cross Plains Girl Scout earns Silver Award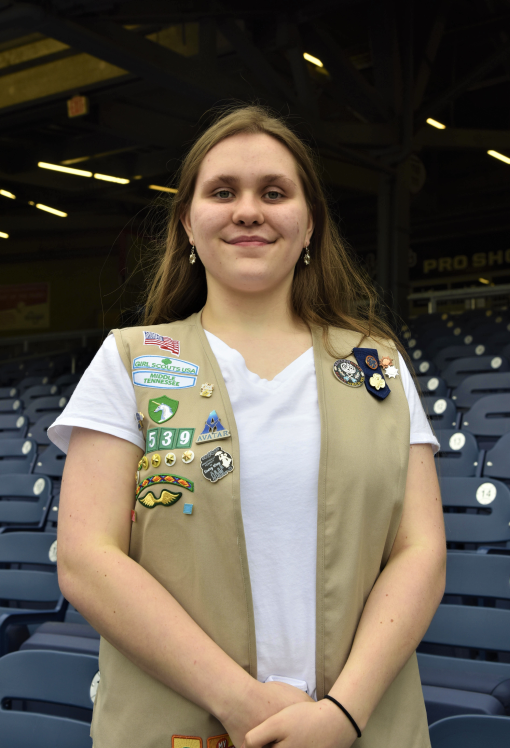 Ozella Haslam, a 15-year-old Girl Scout from Cross Plains, recently earned and received her Silver Award, the highest award a Girl Scout Cadette can achieve, during a ceremony at Nashville's First Horizon Park on May 8.
A member of Girl Scout Troop 1539 in White House, Ozella spent the last year completing a community service project where she raised awareness on peanut allergies in the local community.
"Many food products can have peanuts or their oils in them and you don't know it by looking at their packaging," said Ozella. "These foods can be deadly to someone who is allergic and accidentally eats them. It is also important to know what foods contain peanuts and how to help someone who begins to get sick from it."
In order to raise awareness, Ozella began by meeting with the directors of the Portland and Gallatin Farmer's Markets. They helped her meet vendors and shop owners interested in her project. She then educated vendors on food allergies and how to label their products.
"My goal was to bring insight to how important it is to properly label peanut-free food that is safe for people with peanut allergies to eat," said Ozella.
Next, she developed a graphic vendors could use to put on their products telling customers that the products are peanut safe. Ozella posted the graphic on GitHub.com, which stores and publishes software and images. She added a description and purpose of the graphic and made it available for anyone to use. She inspired local vendors, like TN Natureworks and Happy Bee Apiary, to use the label, which are currently on their products.
Ozella also authored and manages a public Facebook page, "Peanut Allergy Awareness," that is continually updated with peanut-free products. It allows viewers on social media to find peanut-free products easier.
"This project has been hard work but it will have been worth it if I can help just one person," said Ozella.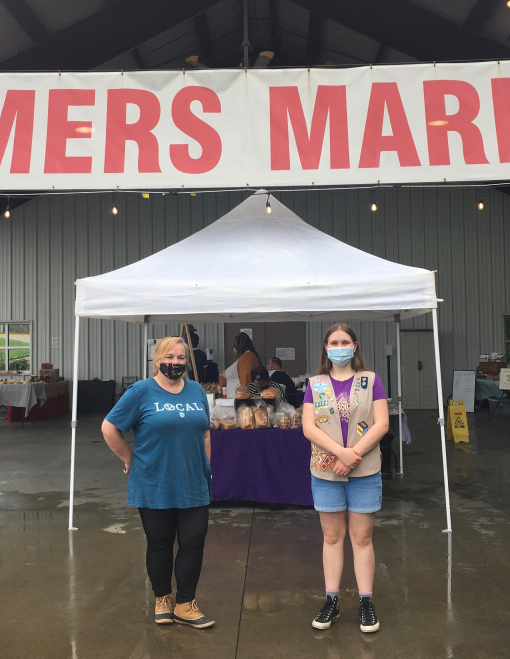 Ozella Haslam, a 15-year-old Girl Scout from Cross Plains, poses for a photograph at the Girl Scouts Honors Day 2021 ceremony held at Nashville's First Horizon Park on May 8. (Submitted photo)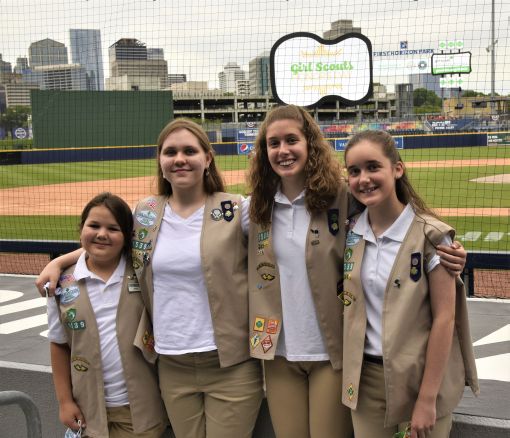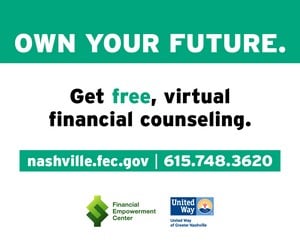 Robertson County Emergency Medical Services – We had a visitor at Station 1 in Springfield this week. #skylife TriStar Health, HCA Healthcare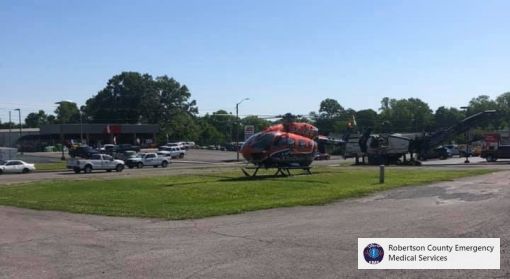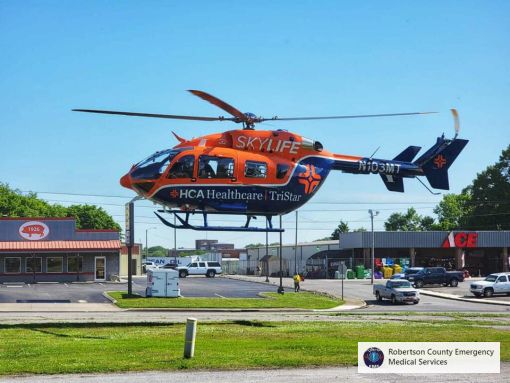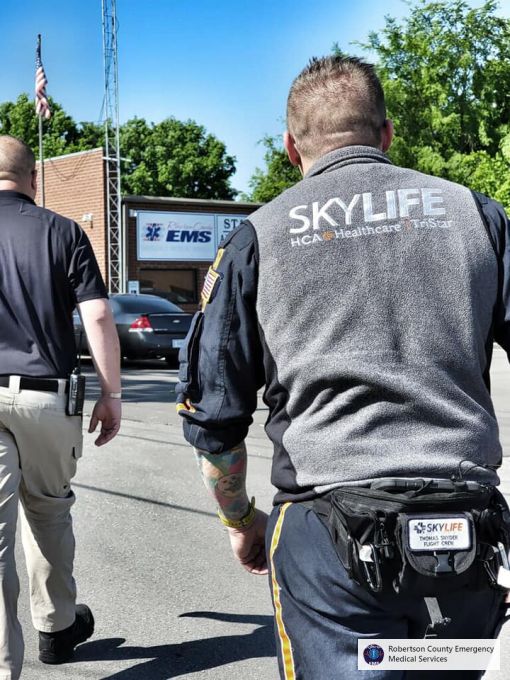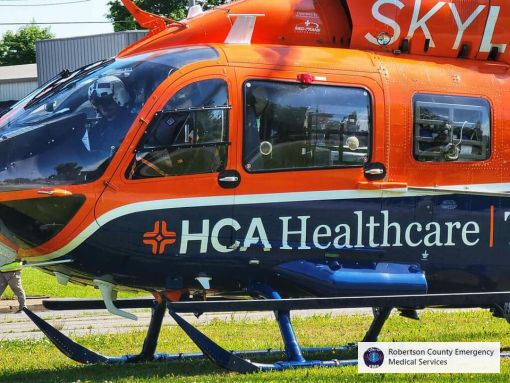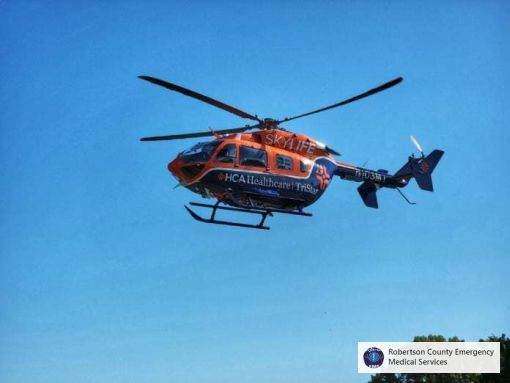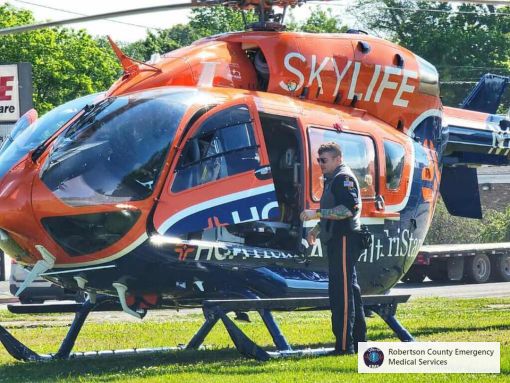 (Greenbrier, TN) Greenbrier Middle School Regional Champs!!!
Congratulations to Greenbrier Middle School baseball on their win vs Whitthorn Middle School 4-2 to win Regionals and to advance to the MTSSAA State Tournament! The State Tournament will start next Friday in Hendersonville.
Way to go boys! So proud of you. Advancing to state!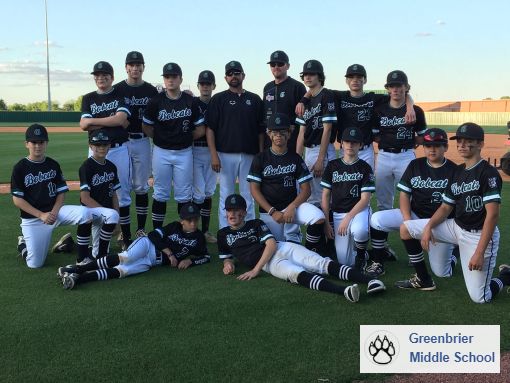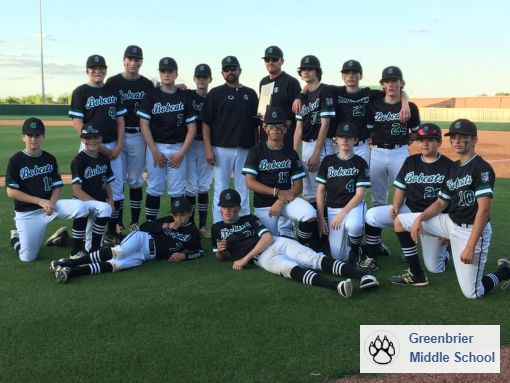 (Springfield, TN Sponsor) Springfield's Payne Chevrolet – Chevy's New Corvette Z06 May Pack an Engine That Shatters a World Record FULL STORY ON GearPatrol.com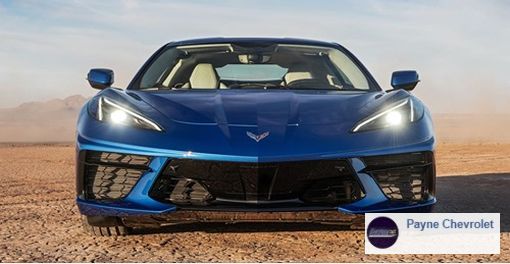 (White House, TN) Robert F. Woodall Elementary – Congratulations to Camden Tucker for being this year's top leader in raising funds for the Kids Heart Challenge!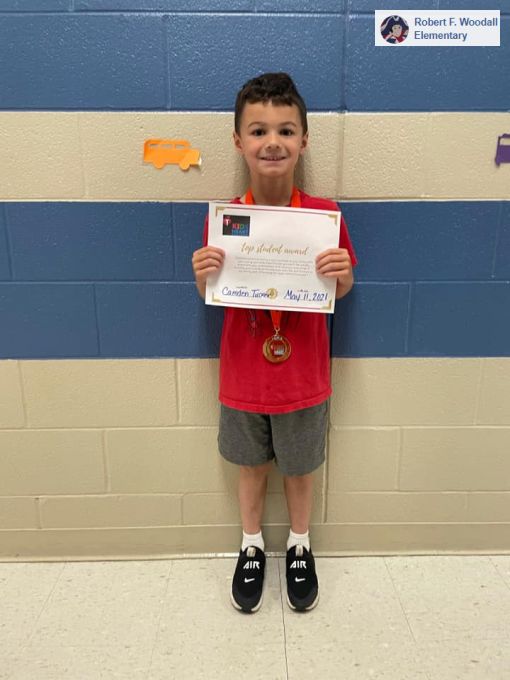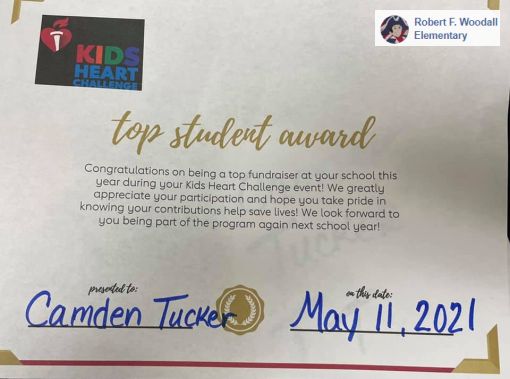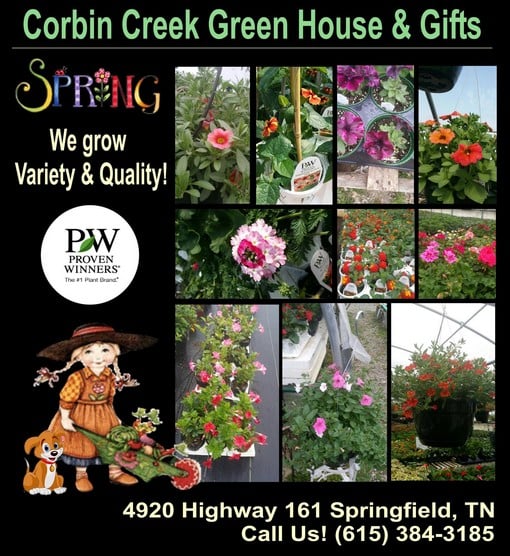 (City of Adams, TN) Railroad Crossing Closures Begin Monday
Starting Monday, May 17th 2021 to Wednesday, May 19th 2021. The South Commerce Street & South Adams Street railroad crossings will be closed within Adams Tennessee due to CSX doing maintenance. Please be aware.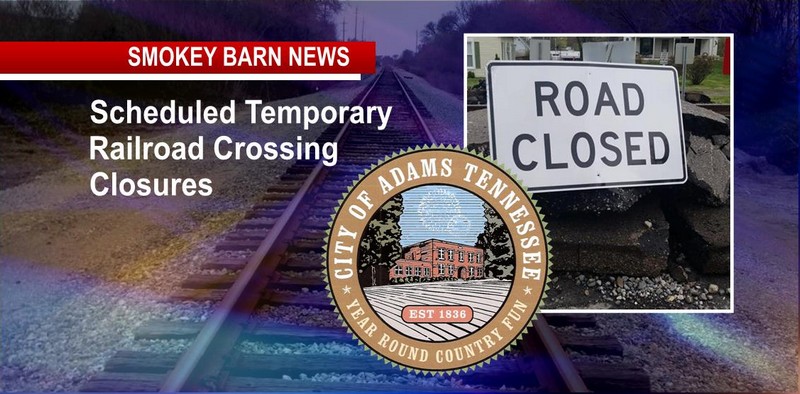 (Orlinda, TN) Free Concert by Robertson County Community Band
TUESDAY, JUNE 15, 2021 AT 7 PM CDT at the Byrum-Porter Senior Center – 9123 Hwy 49 Orlinda, TN 37141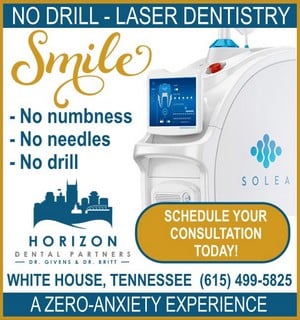 (Cedar Hill, TN) JoByrns FFA (Agriculture Education) Congratulations to all our award winners! These students have been hard at work this year!
A special congratulations to our new officers!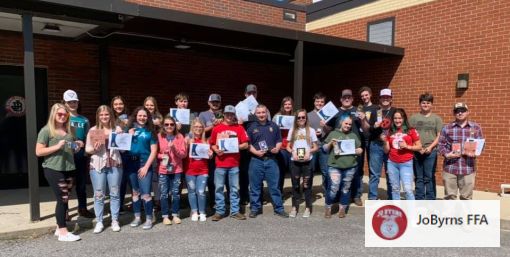 (Springfield, TN)  – Classic Tin Cruise-In Wednesday Evenings
"It's almost time for Cruise-In Season! Starting April 28th. Every Wednesday (weather permitting) Springfield!" Shelby Horner
Classic car Cruise-In for Springfield and the surrounding communities coming together, sharing and talking cars, trucks and bikes.
Family Fun!
Held every Wednesday, from spring till Halloween, Classic Tin Cruise-In will be in Springfield, TN. The classic car, truck, and bikes Cruise-In for Springfield and the surrounding communities coming together for some Family Fun!
Being held at 2008 Memorial Blvd, Springfield, TN, Between the Hardees and Burger King.
Any questions please call Shelby Horner at 615-336-2257 See Less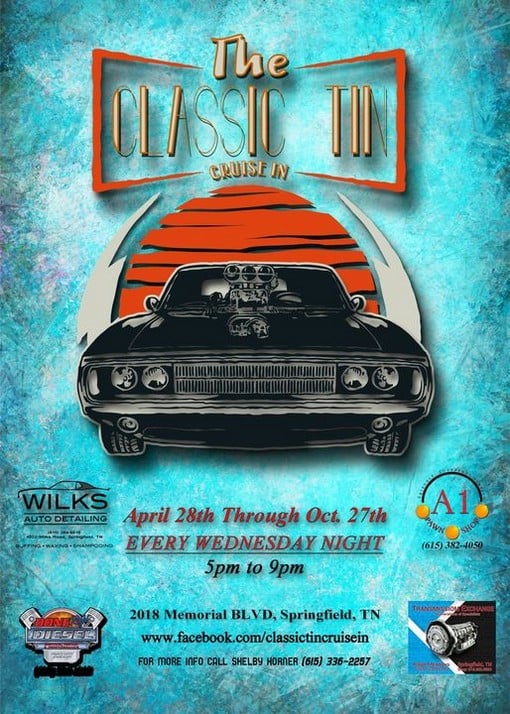 Robertson County 4-H Shooting Sports is at Nashville Gun Club – Congratulations to Young Guns Shotgun members…

Jacob Spivey, Isaiah Short, Mason Belcher and Bailey Dodd.
To qualify, Sr. shooters were required to break a combined total of 75 out of a possible 100 Trap/Skeet.
Short led the group breaking 97 out of 100 clays. Spivey was able to bust 88 and Belcher broke 82. Dodd rounded out the group with a total of 75.
Jr. shooter, Gavin Deckard was able to bust 75 out of a possible 100 Trap.
The Robertson County Young Guns went on to compete in the Middle TN Regional Shotgun Jamboree earlier this month.
The Senior Division (grades 9-12) competed in both Trap and Skeet with the Junior Division (grades 5-8) competing in Trap. To advance to the State level, Senior members were required to break 75 out of 100 targets thrown. Junior members are not eligible to advance.
The Young Guns are a 4H Shooting Sports team that specialize in Trap, Skeet and Sporting Clays. From White House Heritage, members include: Caty White, Ray Wix, Isaiah Short, Mason Belcher, Bailey Dodd, Andrew White, Gavin Deckard and Brett Webb.
Representing Jo Byrns: Brickey Cox and Cooper Johnson.
Greenbrier: Bentley Dillard
Davidson Academy: Ryan Lee
Penn Foster: Jacob Spivey
With multiple Young Guns shooting their personal best during the competition, four Seniors shooters will be advancing to the TN State Jamboree in the fall. Heritage students, Isaiah Short, Mason Belcher and Bailey Dodd will be advancing. Penn Foster's Jacob Spivey will also advance. Junior member, Gavin Deckard of Heritage, broke 75 out of 100 clays but is not eligible to advance due to age requirements.
The Robertson County Young Guns are coached by Michael Belcher and Sam Short.
Story by Shelly Belcher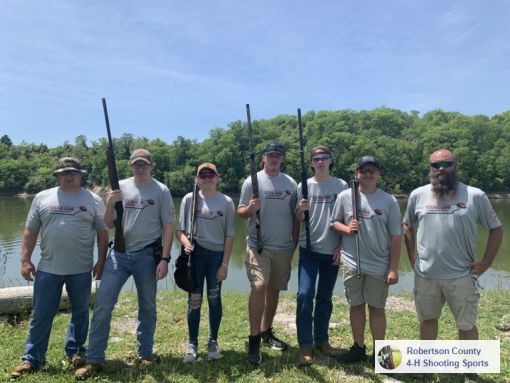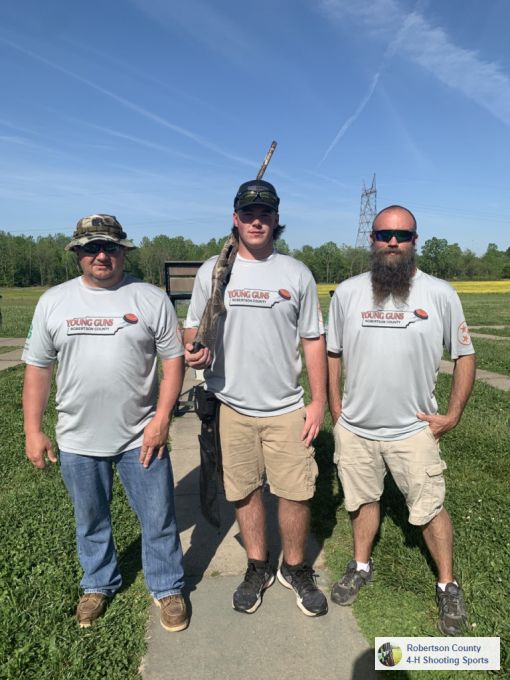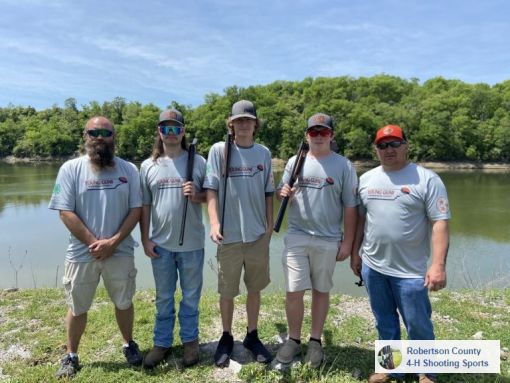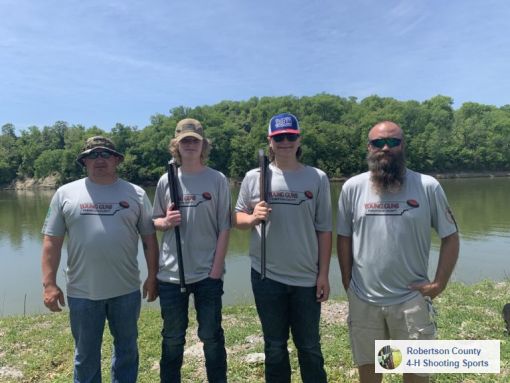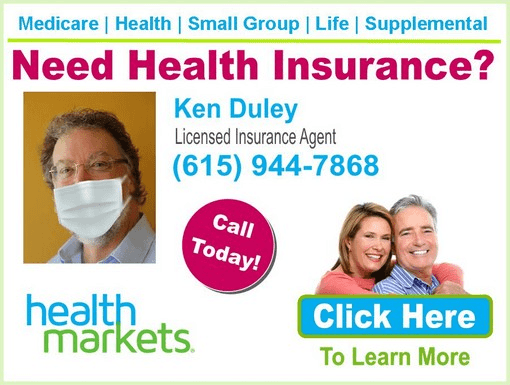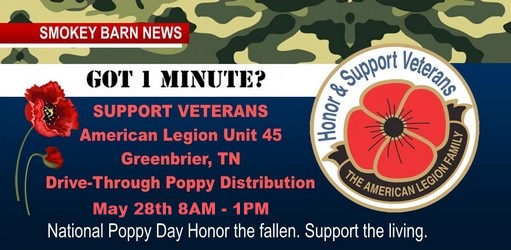 (GREENBRIER, TN) May 28, 2021 – National Poppy Day – American Legion Auxiliary 2nd Annual Drive-Through Poppy Distribution
Where: American Legion Post 45 Parking Lot – 2730 US 41 Greenbrier, TN 37073 MAP
When: 8:00 am- 1:00 pm
Bring the family to learn the history of how the poppy became the symbol of remembrance for veterans. This will be an interactive non-contact drive-through or if the weather is nice, feel free to park and walkthrough.
New this year, have your picture taken in a cut-out poppy!
We look forward to seeing you there!
Kathi Carney
President, Unit 45
American Legion Auxiliary Greenbrier
The Poppy Story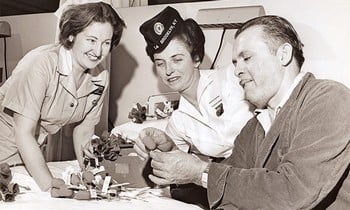 After World War I, the poppy flourished in Europe. Scientists attributed the growth to soils in France and Belgium becoming enriched with lime from the rubble left by the war. From the dirt and mud grew a beautiful red poppy. The red poppy came to symbolize the bloodshed during battle following the publication of the wartime poem "In Flanders Fields." The poem was written by Lieutenant Colonel John McCrae, M.D. while serving on the front lines.
On September 27, 1920, the poppy became the official flower of The American Legion family to memorialize the soldiers who fought and died during the war. In 1924, the distribution of poppies became a national program of The American Legion.
Led by the American Legion Auxiliary, each year members of The American Legion Family distribute poppies with a request that the person receiving the flower make a donation to support the future of veterans, active-duty military personnel and their families with medical and financial needs.
Poppy Day is celebrated in countries around the world. The American Legion brought National Poppy Day® to the United States by asking Congress to designate the Friday before Memorial Day, as National Poppy Day.
On May 22, wear a red poppy to honor the fallen and support the living who have worn our nation's uniform.
source: https://www.legion.org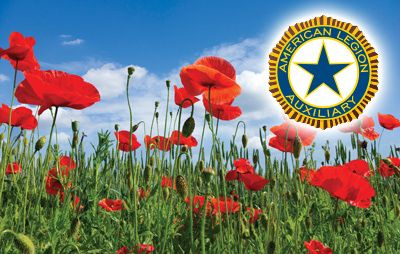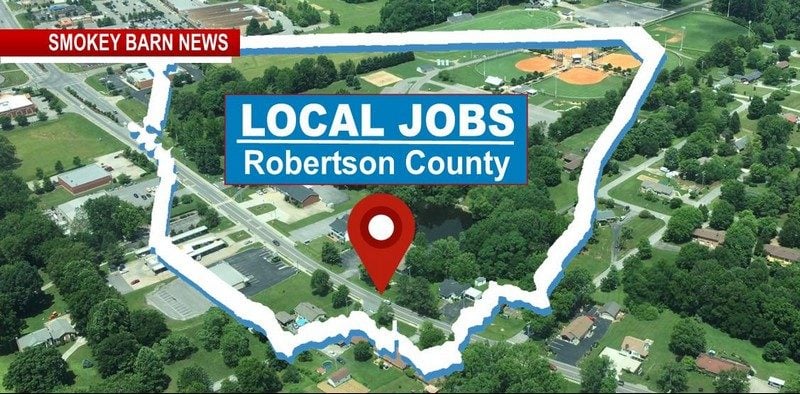 (City of Cross Plains TN) Employee Spotlight
Cathy Jo Hanley is our City's newest employee. She keeps the public records of the Police and Fire Department updated and complete.
Welcome Cathy!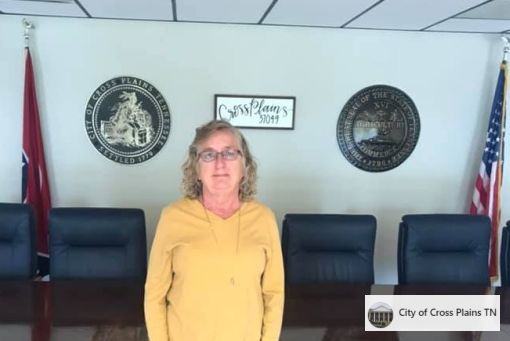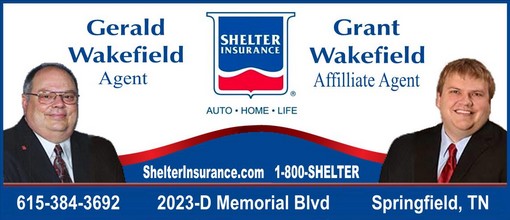 (Orlinda, TN) May 21st: Free Ladies Luncheon At The Byrum-Porter Senior Center

May 21st 12 noon – Boxed luncH
Entertainment by Sharon Robinson & Melanie Trotter
——Gifts & prizes——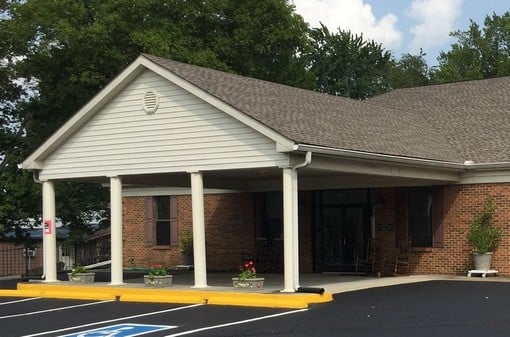 (Portland, TN) Fire Department- Safety First – Temperatures will be heating up soon.
Never leave children, disabled or elderly adults or pets in parked vehicles. Studies have shown that the temperature inside a parked vehicle can rapidly rise to a dangerous level. #portlandtnfire #HeatSafety
This year's Strawberry Festival was a great success.
We had a lot of PFD supporters visit us at our tent, tour Ladder 1, and some even competed in the push-up competition.
Thank you to everyone who came by to see us and to our firefighters that worked the event.
We are already looking forward to next year. #portlandtnfire #middletnstrawberryfestival #festival #firefighters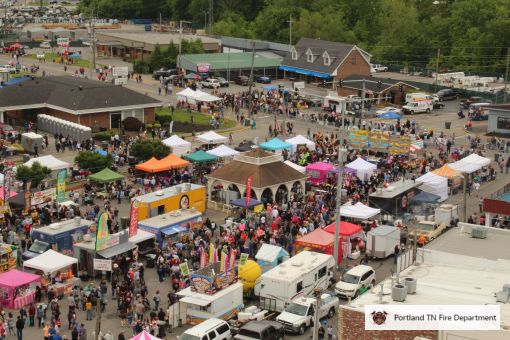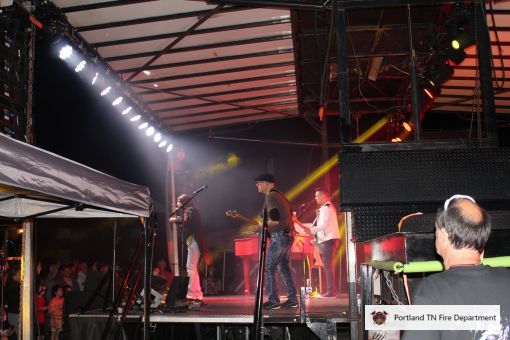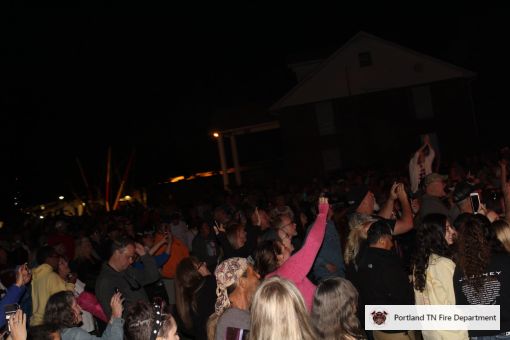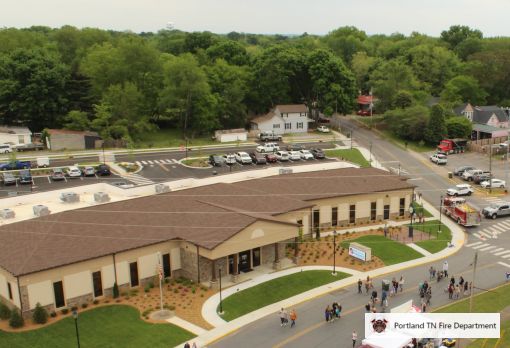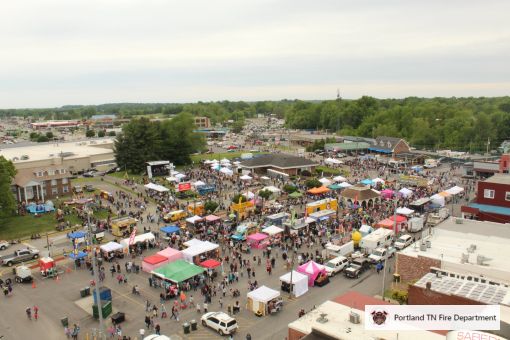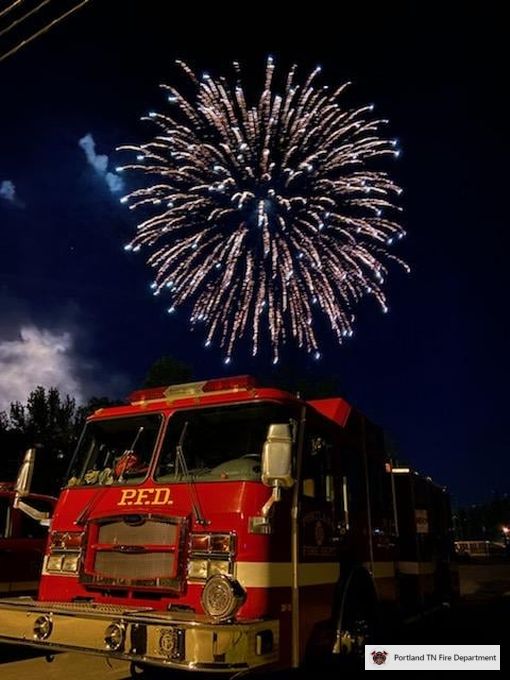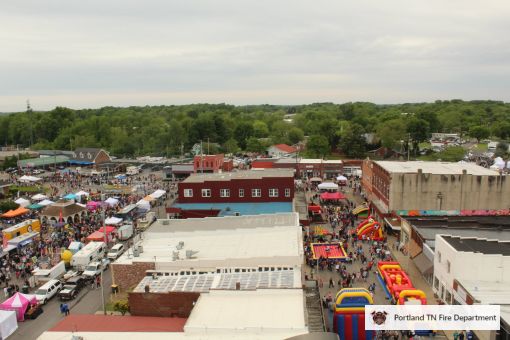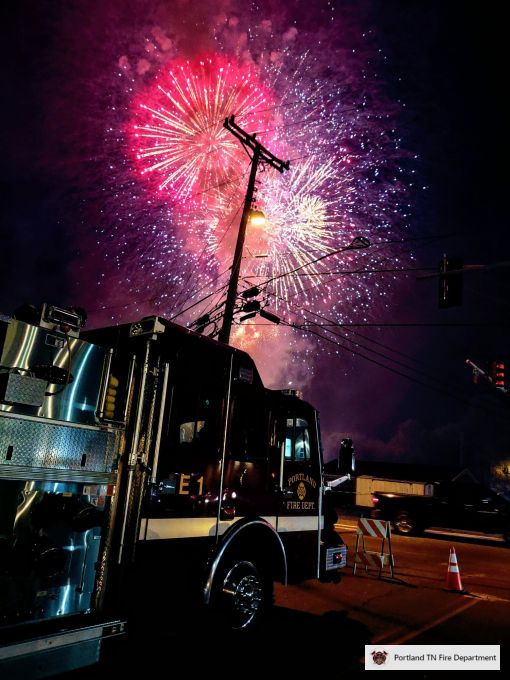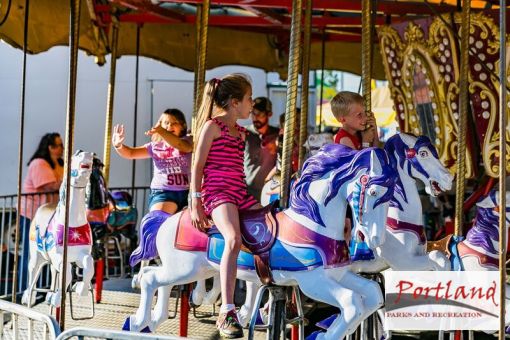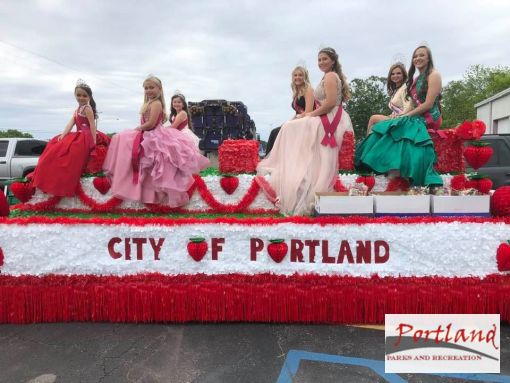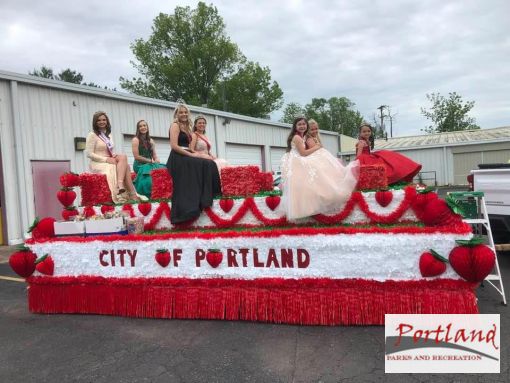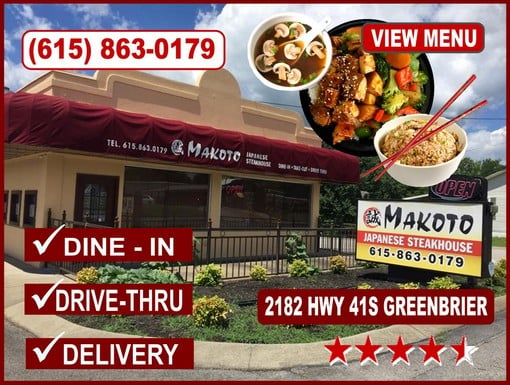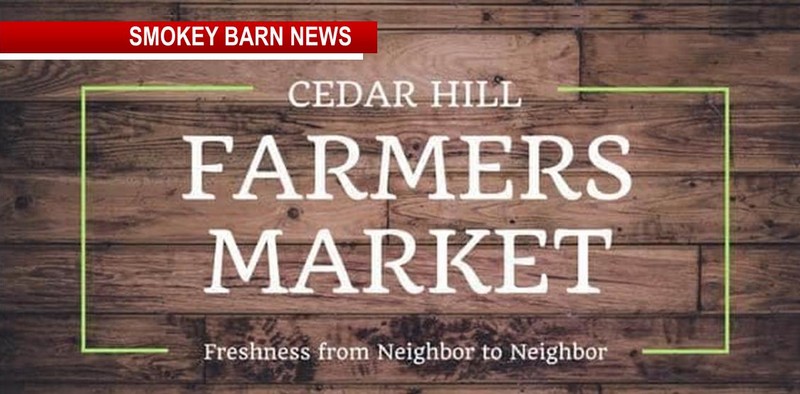 THURSDAY, MAY 20: Cedar Hill Farmers Market 
When: Thursday, May 20, 2021 at 4 PM CDT – 8 PM CDT and will run every two weeks through October
Where: Located behind Cedar Hill City Hall: 290 S Main St Cedar Hill, TN 37032
Nearly two dozen local vendors selling produce, clothing, plants, leather products, jewelry, baked goods, knife ware, candles, decor, flowers and more. We're also excited to bring our local FFA chapter from JBHS in to assist support their program and to help shape and mold the future generations of farmers and create a long term sustainability for our Market.
Our Local Vendors:
Bellhollow Farms, Head Farms, Corbin Creek Greenhouse, Jo Byrns FFA, Gingham Roots, For The Love of Fabric, Sweet Loaves & Ivey, Hudson Barn, Roan Clay Designs, Wholesome Homemade Home, Easy Peasy Lemon Squeezy, Perfectly Imperfect Gifts by Michelle, Tennessee Keepsakes, Gracefully Plain Jane, Rampant Lion, Leathersmith, The Tree Maker, Rustique Essentials, Cedar Hill FCE, Sugar Roots Bakery.
Delicious food can be purchased from the Santa Fe Food Truck!! Picnic tables will be placed near the food truck to allow patrons to eat onsite if they'd like.
Big Mikes Little Doughnuts will be there for the perfect snack or dessert. Pick up some homemade ice cream from Heads Farm or some lemonade from Easy Peasy Lemon Squeezy.
Music will be provided by the guys from the Inglewood Old Time String Band.
You spoke and we listened. This year you'll experience expanded food truck options by alternating food trucks during markets. Santa Fe will be with us for a market each month and another always different food truck will be there for the other market during the month. Also, we've added some new local vendors and are switching several vendors out each market to ensure variety and help us keep our market exciting and fresh. We have increased our roster of local farmers and growers, so this year you'll be seeing more produce and organic products; especially as produce and other products come in and reach harvest time.
We work tirelessly to try and bring you local vendors with local products. If you are interested in being a vendor, please message me and let me know. Outside vendors are welcome, but priority will be set on local availability, range of products, etc.


Robertson County Budget Committee passed salary adjustments for Robertson County Sheriff's Office. 

Our Sheriff's Office family would like to thank the County's budget committee; Budget Chairman Keith Hoover, Commissioner Faye
Stubblefield, Commissioner James Bowens, Commissioner Dennis Wade, and Commissioner Burton Glover for unanimously passing our budget with salary adjustments for our law enforcement team.
This meets a major need in filling hard-to-hire vacant positions and retaining quality deputies to serve the citizens of Robertson County. We are so appreciative and thankful to be supported by our local officials and the wonderful citizens we serve.

(City of Greenbrier , TN) Adult Co-Ed Softball and Kickball League registration is now open!
Email [email protected] for more information and application. You can also pick up application at City Hall 8:00 am – 4:00 pm.

(City of White House, TN) Police Department- We had the honor of presenting this young man a new bike to start his summer.
His teachers and nothing but awesome things to say about him. Thank you cyclin' America for helping this happen for the young man.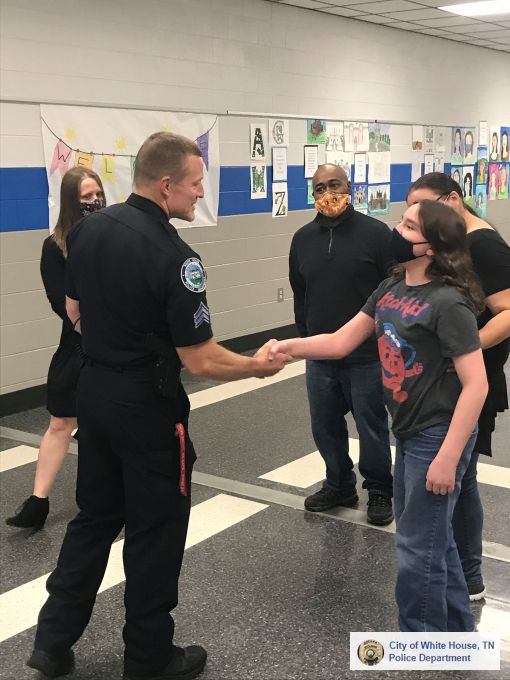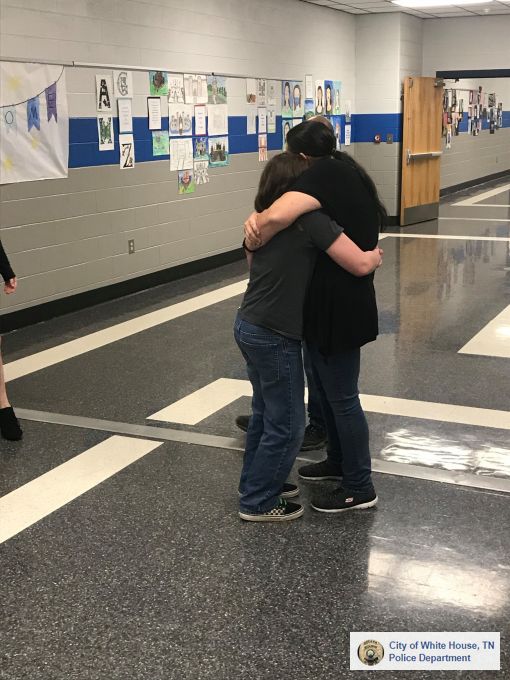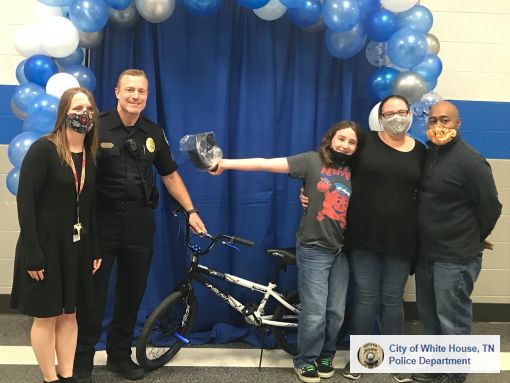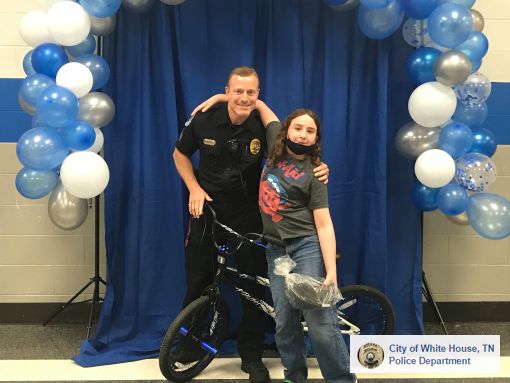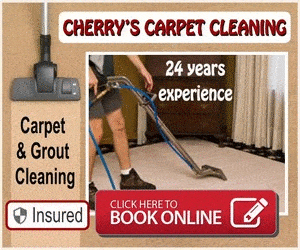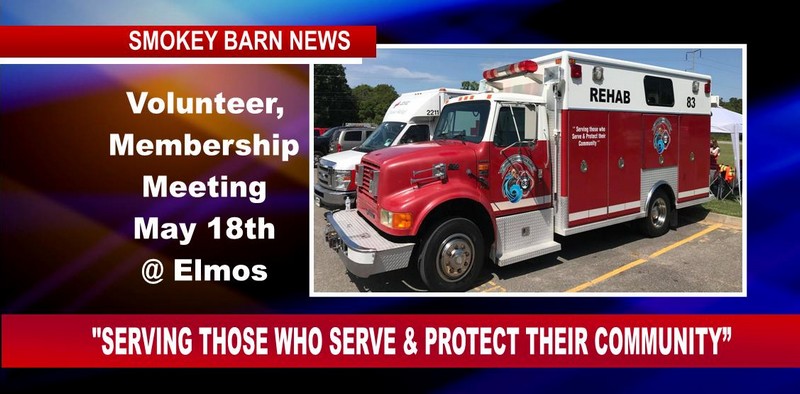 (Springfield, TN) Volunteers Needed: Be A Part Of The Action, Rehab 83 Meet & Greet
Rehab 83 (also know as The Sumner County Fire Buffs – serving Robertson County) will be holding their next general membership meeting on Tuesday, May 18th at the El Mocajette Restaurant in Springfield at 6:30 PM (MAP) (Robertson County).
Rehab 83 consists of volunteers that help serve those who serve and protect our community. For 1st responders a cold bottle of water, a place to sit down or a snack as they exit a well-involved fire can make all the difference.
All First Responders (Firefighters, Medics, and Law Enforcement) are subject to heat and cold stress and must receive Rehab, that's where we come in, and perhaps you, if you would like to join our team.
Since their expansion into Robertson County, they have had numerous calls for service in the area and are looking for volunteers here for a quicker response time in order to better serve the first responders of Robertson County. The Sumner County Fire Buffs (Rehab 83) respond to extended scenes where first responders need hydration and nutrition in order to maintain their job performance.
"We are committed to serving responders 24 hours a day, 7 days a week, 365 days a year, around the clock with 100% Volunteers."
Career departments are already strapped and looking for other ways to stretch their funds.  Volunteer Fire Departments see a lack of funding with no solution in sight.
Rehab 83 operates on donations & sponsorships alone, without placing a burden on the taxpayers of the County. "Join Us as we strive to help and protect our first responders as they work to help and protect our communities."
Qualifications for membership are that you must be at least 18 years of age and not have any felony convictions. You must also be able to function as a team member and be willing to serve our first responders.
If you are interested or want to learn more about the Sumner County Fire Buffs (Rehab 83) please attend the meeting on Tuesday, May 18th, 2021 at Emlos in Springfield, TN. Our reservation is at 6:30 and presently for 20 people. Please check event out on Facebook and respond indicating if you will be attending or not (also if you are bringing someone) so we know how to adjust the reservation accordingly. We look forward to seeing everyone there.
For more upcoming events including a charity golf tournament, click here.
You can follow them on Facebook at Sumner County Fire Buffs or check out their website at www.Rehab83.org.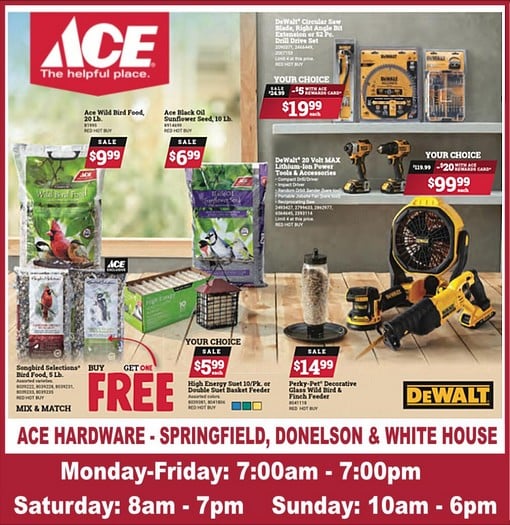 (Springfield, TN) Robertson County Sheriff's Office- Congratulations to these students who were presented bicycles from Springfield, TN Rotary Club for Wheels in Motion!
This is a great program to be a part of.
"Our Rotary Club had two great Wheels in Motion programs this week where four bicycles were presented to students at South Haven and Greenbrier Elementary!" Springfield, TN Rotary Club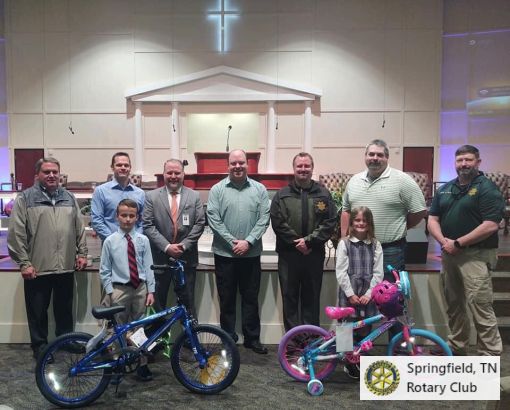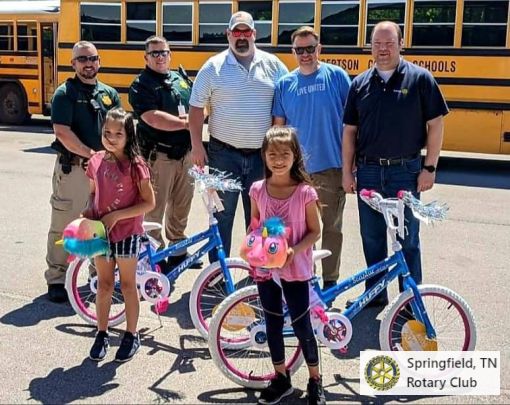 (Orlinda, TN) Byrum-Porter Senior Center – This trip is a little closer to "home", but so many of us would prefer for someone else to do the driving!
There is a lot of bang for your buck on this one too! Share this with some of your church groups that have been wanting to go. We would love to have them.
5 Days – 4 Nights
Sep 13 – 17, 2021
$614 pp/Double Occupancy
This Tour Includes:
Motorcoach transportation
4 nights lodging in the Cincinnati area
8 meals: 4 breakfasts and 4 dinners
Admission to the Stunning – ARK ENCOUNTER!
Admission to the Famous CREATION MUSEUM
Admission to the NEWPORT AQUARIUM
BB RIVERBOATS SIGHTSEEING CRUISE along the Ohio River

(Springfield, TN Sponsor) Springfield's Payne Chevrolet – Congratulations to Audrelle on her new 2015 GMC Yukon!
Thank you for your business, we look forward to serving you down the road.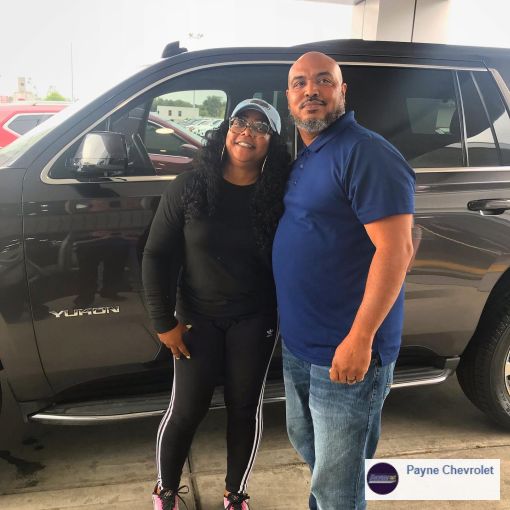 UT Extension-Robertson County-  Clarksville Area Better Beef Show Winners!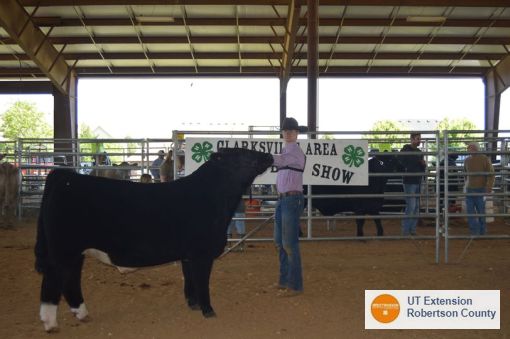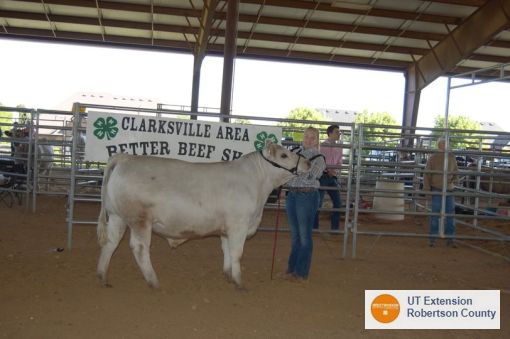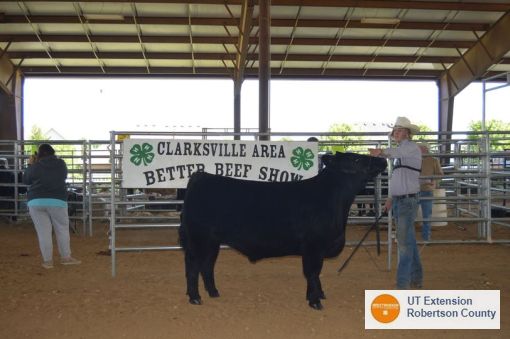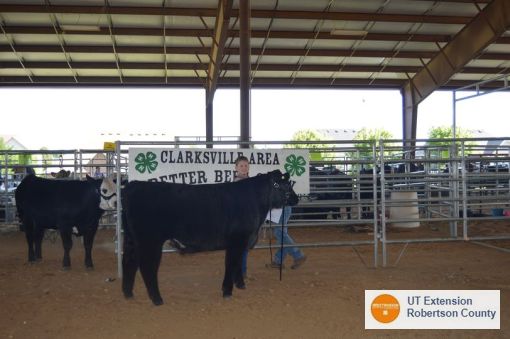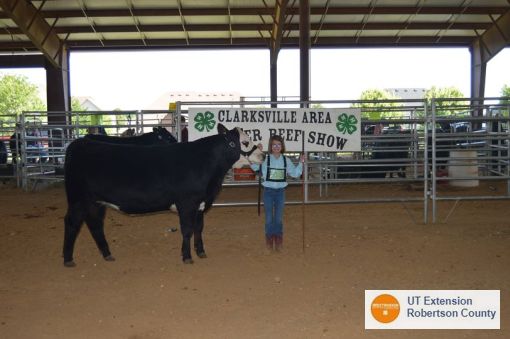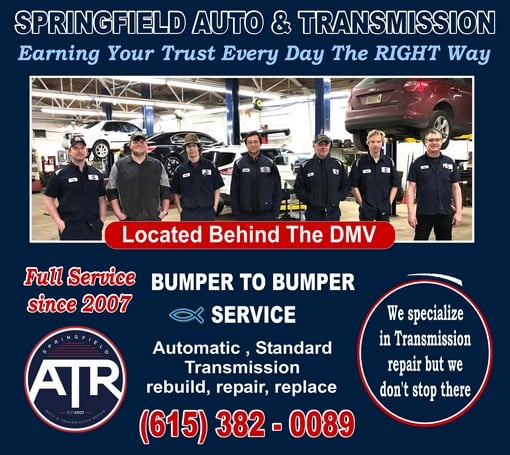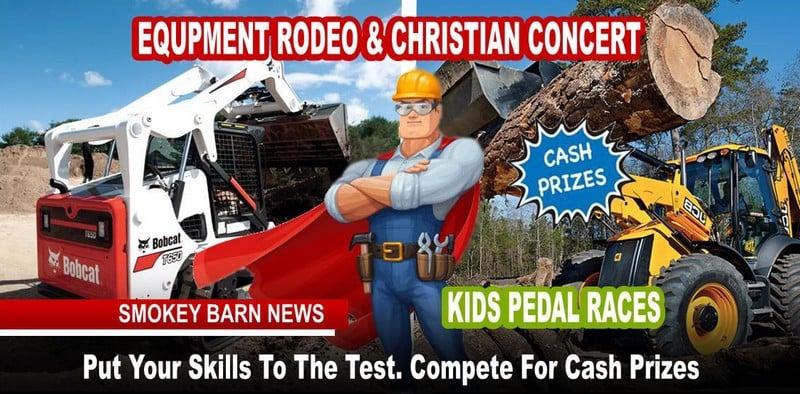 May 22: Equipment Rodeo Competition & Christian Concert
ROBERTSON COUNTY TENNESSEE: (Smokey Barn News) –The Robertson County Baptist Association is hosting an Equipment Rodeo & Concert Saturday, May 22, 2021 at the Robertson County Fairgrounds. A free family fun event.
What is an Equipment rodeo? 
Contestants age 18 and up can register to show off their equipment operator skills and compete in multiple time/skill-focused events that will challenge your dexterity at the controls of a backhoe or bobcat. The equipment will be on-site and you could walk away with cash prizes!
Kids Tractor Pedal Races
Pedal races from 3-4 PM on Saturday with a chance to win a trophy!
Enjoy concessions, Booths, Vacation Bible Information, Kids Tractor Peddle Races, giveaways and a Christian concert. 
Local Church Booth Participation
"This event is an opportunity to connect the families of children in our community to the churches in our community that are hosting vacation bible schools this summer. So, even if you are not planning to compete in the rodeo, we would love for you and your church to come out and host a booth, giving you an opportunity to connect with families in Robertson County and expose them to the gospel" Noah Leighton, Student Pastor Pleasant View FBC.  
Questions: Call Tammy Perko at 615-948-0936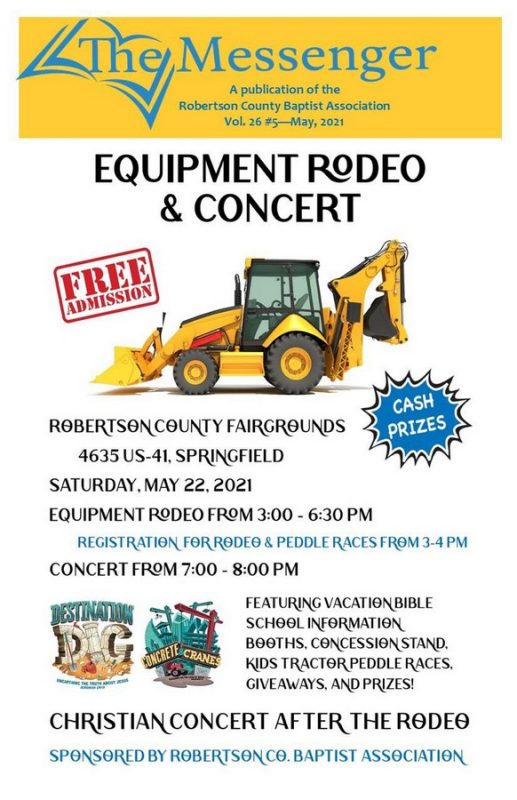 (PORTLAND, TN) Saturday Nights… Car, Motorcycle & Truck Show
Bring your classic cars, trucks, motorcycles and everyday car and SHOW them off on Main Street under the lights in Portland, TN on Saturdays from 5:00PM to 9:00PM. First Saturday in April through the last Saturday of October.
Address: 125 Main St. Portland, Tn 37148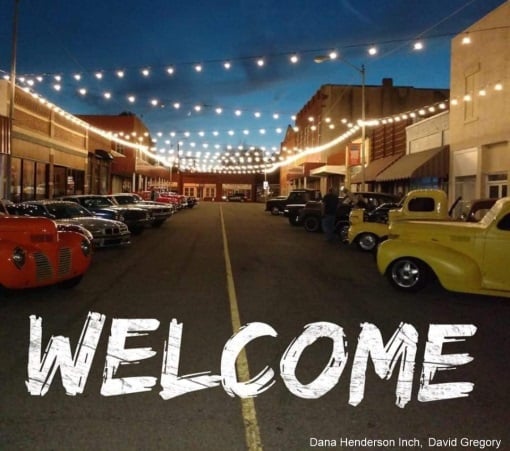 NorthCrest Medical Center In honor of National Nurses Day 2021
…our physicians donned some fun aprons and served a wonderful breakfast to our nursing team! CNO Angie Beard also dusted off her nursing cap to add to the celebration! #WeLoveOurNurses

NorthCrest Medical – Congratulations to Women's Services for earning the Service Excellence trophy in January, February, and March 2021!
They achieved 83.3% in January, 85.7% in February, and 100% TOP BOX score for Rate the Hospital in March 2021.

Coopertown Police Department – Coopertown Police Department's Community Engagement Unit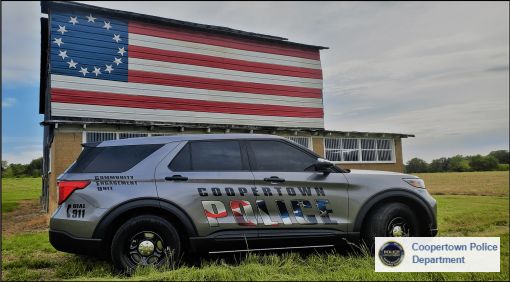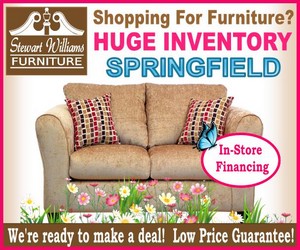 (WHITE HOUSE, TN) WEDNESDAYS!!,  Opening Farmers Market! – White House 
When: Wednesdays from 3:30 PM CDT – 7 PM CDT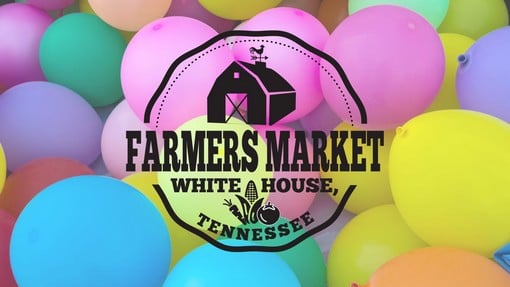 We are excited to announce that the White House Farmers Market is now accepting applications for the 2021 farmers market season!
Please visit our website at www.whitehousetn.gov/FarmersMarket to view the policies and procedures and fill out an application.
The NEW location for the market this year will be at the White House Municipal Park (located at 420 HWY 76)!
Spots will be limited this year, but we are hoping to have more than years past!
We look forward to a new and fun season this year!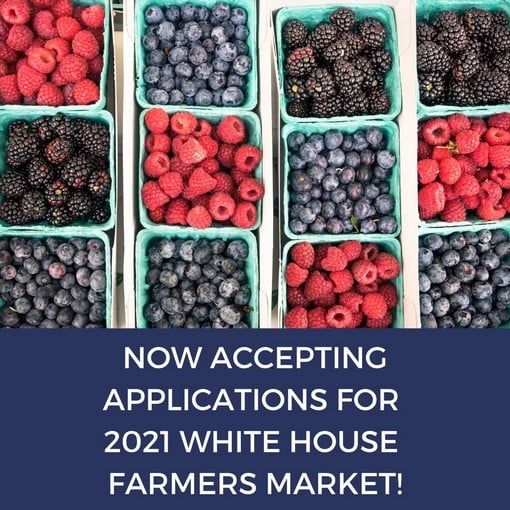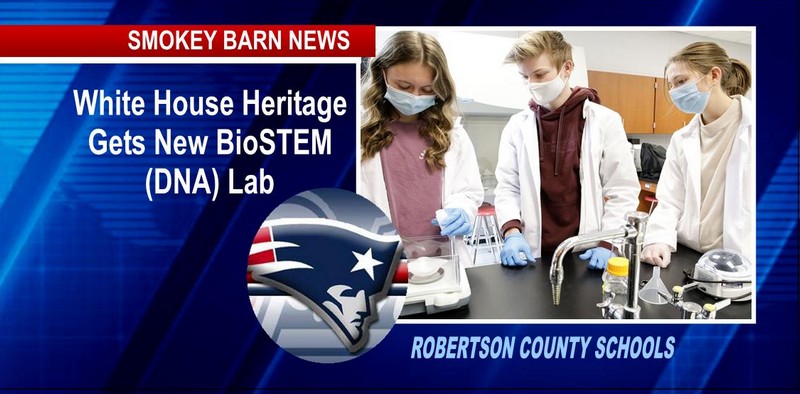 New BioSTEM (DNA) Lab Provides Hands-On Experience For White House Heritage Students
(White House, TN) White House Heritage High School students have a new science option as of last year due to the foresight of principal, Dr. Kim Hass.
After hearing of a similar program, Dr. Hass and several teachers visited Wilson County Schools in 2019, to see what their BioSTEM lab looked like and to determine whether it was something Heritage would like to consider. As a result of that visit, Heritage opened its own BioSTEM lab in 2020 and began offering BioSTEM as a course option.
Biology teacher, Erica Hoover, is an enthusiastic participant and proponent of the new program.
"Biology has definitely given them the basics they need to know," she said of her students, but, "BioSTEM provides actual experience."
As a "for instance," Hoover referenced DNA, a popular ingredient in many television crime dramas.
"They learn about the structure and function of DNA in biology," she said. "In BioSTEM they actually see it, and see it separating out into bands as they examine it on an agarose gel. BioSTEM is more the application of that content knowledge that they get in biology.
We go a little bit deeper as far as the content knowledge, too, but the BioSTEM experience gives them a sampling of lab techniques and procedures that they would not normally get in a standard high school biology course. For instance, they would not normally get to run a polymerase chain reaction in a standard class.
That is a technique used to amplify tiny amounts of DNA in order to further test it. A real-world practical example would be the need to identify trace amounts of DNA at a crime scene. Our students can perform this procedure, students in a basic biology lab cannot. These students do all the science…regular biology students simply read about it."

The current program is a two-year commitment and requires successful completion of Advanced Biology and Advanced Chemistry prior to entry. Hoover says that ideally, she'd like the program to allow for internships during the final semester of study. Local agricultural, pharmaceutical, medical and chemical industries would be prime candidates for this type of learning partnership.
Although the program began this 2020-2021 school year, it has already produced one upcoming graduate who will be attending post-secondary studies next year and majoring in biochemistry because of the BioSTEM program. The student's choice of college was based in part on the fact that the school he's chosen has a brand-new science lab to facilitate his continued learning in this field. Hoover hopes for many similar stories in the future. Currently, Robertson County Schools is only one of two districts to offer this level of cutting-edge learning opportunity to interested students.
Article Jim Bellis PIO RCSTN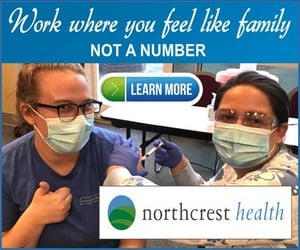 (Springfield, TN) The Robertson County Senior Center is back! Our doors are open to our Seniors again!
LOTS OF FUN ACTIVITIES FOR THE MONTH OF MAY!!! CHECK OUT OUR NEWSLETTER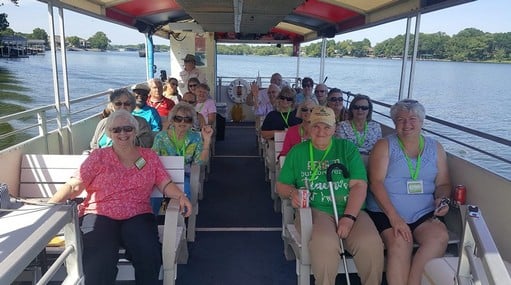 Our Operating hours will re main from 9:30am- 2:30pm. This allows adequate time to sanitize and prepare for activ ities.
We plan to add many activities in May like, our Harmonica class, another exercise class, etc. We also plan to start our "Out & About trips again!
WOO Hoo! Things are really looking up!
Can't wait to see your smiling face!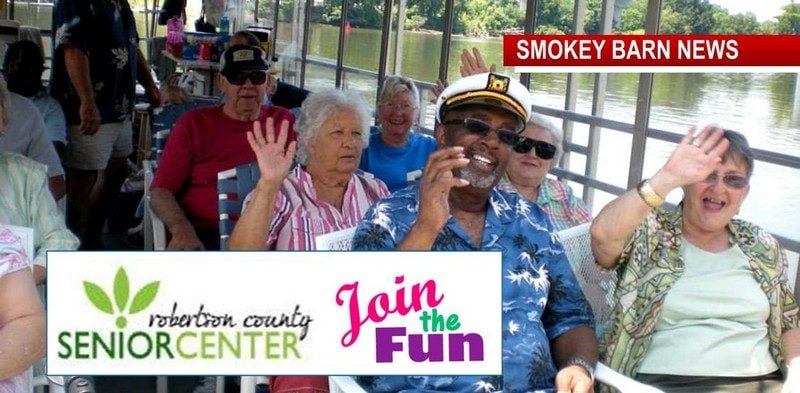 CHECK OUT OUR LATEST NEWSLETTER –> HERE

White House Monday Night Cruise-In – thru Oct. 25th 2021
(Monday Nights)
5:00 PM to 8:30 PM
Location: Tavern 76 Parking Area (Only)
520 Highway 76
White House TN, 37188
Contacts Wayne Maligin 615-566-7343 or Bob Boone 601-354-3604 (Tavem 76 Parking area is located in the parking area in front of the Tavem 76)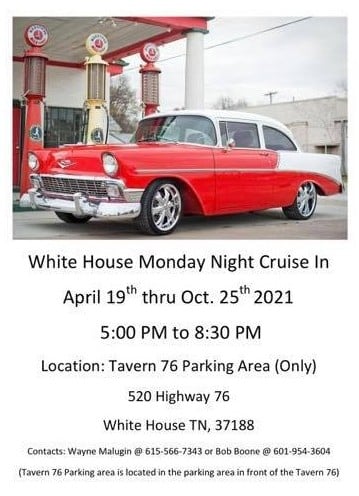 (Springfield, TN) Springfield High School – Congratulations to the following SHS students:
Daniel Telles Orellana for placing first in the State Beta Club Spanish Academic competition! He has placed first all three years of competition.
And to Keeleigh Pilcher, Caroline Balthrop, and Emma Ray for placing first in the Beta Marketing & Communications competition!
They have been runner up for two years and brought home the championship this year. #gojackets #yjp #excellenceinallwedo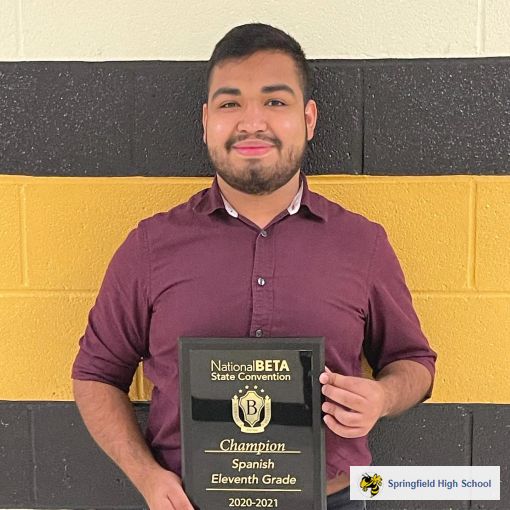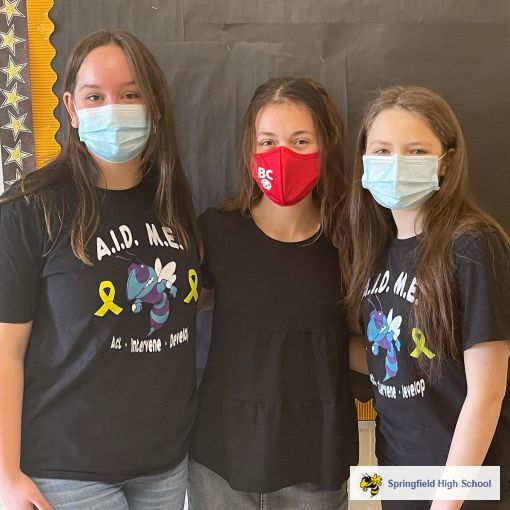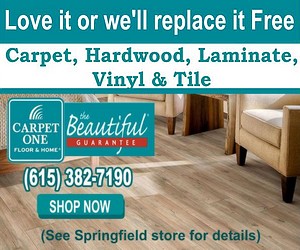 NorthCrest's Grapevine Gift Shop Needs Gently Used Books!
Now with more visitors to NorthCrest, the used book cart can use a few more titles on it. All of the proceeds from the Volunteer Book Cart go directly to the fund for college scholarships! Believe it or not, selling books at $1.00 or $2.00 really adds up! So clean out your bookshelves, and let our volunteers put them to good use!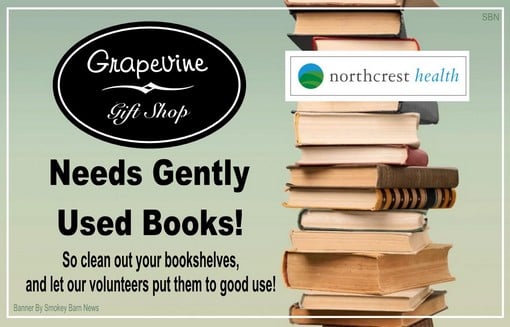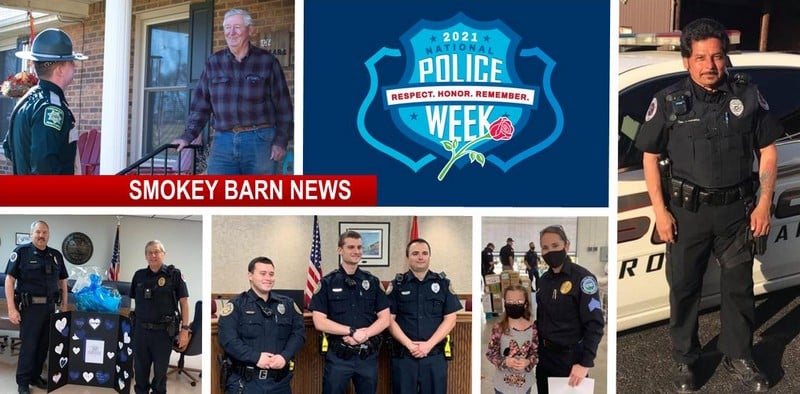 (Robertson County, TN) Meet Our Heroes- National Law Enforcement Week 2021
In 1962, President Kennedy proclaimed May 15 as National Peace Officers Memorial Day and the calendar week in which May 15 falls, as National Police Week (May 9-15, 2021).
National Police Week is a collaborative effort of many organizations dedicated to honoring America's law enforcement community.
"Each day, Law Enforcement Officers go to work not knowing what their day has in store for them, or if they will make it home safe to their families at night. We want to take this moment to thank all the Officers who have paid the ultimate sacrifice in the line of duty," Robertson County Sheriff's Office.
Smokey Barn News has added several photos of some of our local heroes. SEE MORE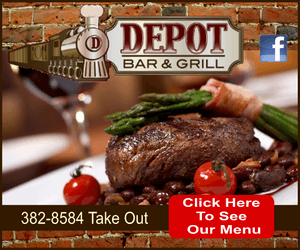 (Greenbrier, TN) EVERY SATURDAY NIGHT – Racing Action/Family Fun At Veterans Motorplex At The Rim
Here's everything you need to know…
Pits open at 11 am
Grandstands at 4 pm
Racing at 6 pm
WHERE: 6801 Kelly Willis Rd, Greenbrier, TN – Call (615) 643-8725
TICKET INFO: FAMILY PACK – $30 for 2 Adults and up to 6 minor children!
Adults $12 Students, Seniors & Military $10, Children 6-12 $5.00
Great Concessions, Kids Zone, and FREE PARKING!
Everyone can get great souvenir items as well as photos and videos of the racing action at the Souvenir Alley Souvenir Stand!
Follow Veterans Motorplex On FaceBook for info on racers, divisions, winners, photos, action-packed videos and announcements of upcoming summer events!
A snapshot of winners, crew and fans from Saturday night's racing at Veterans Motorplex May 15, 2021.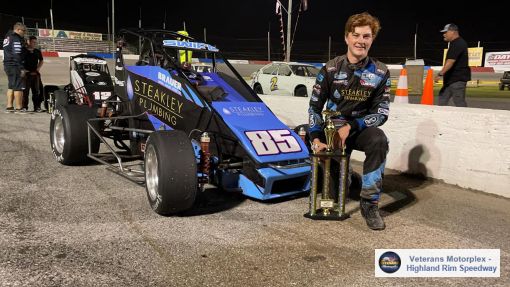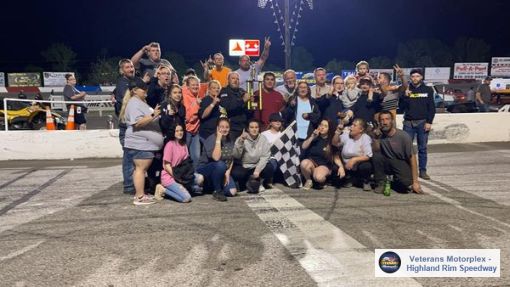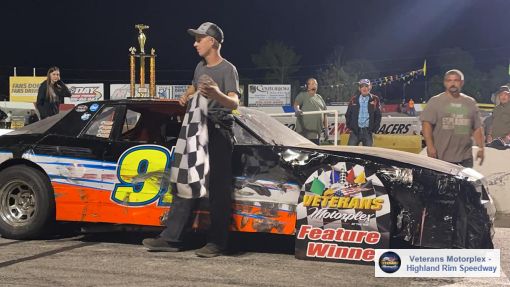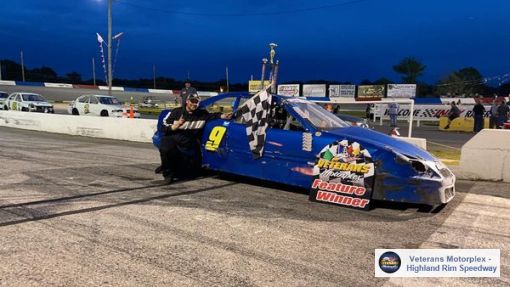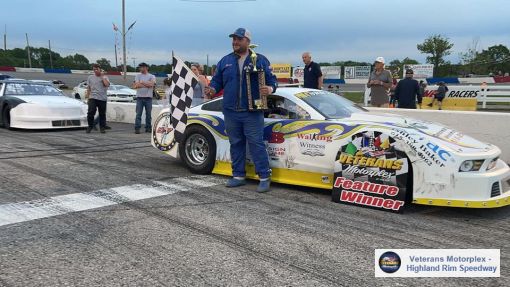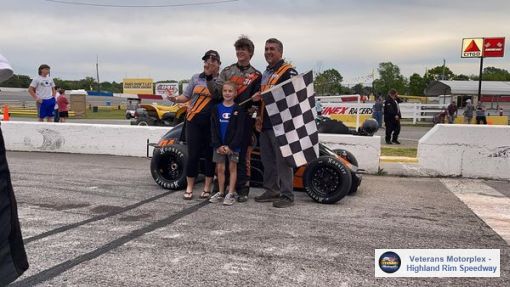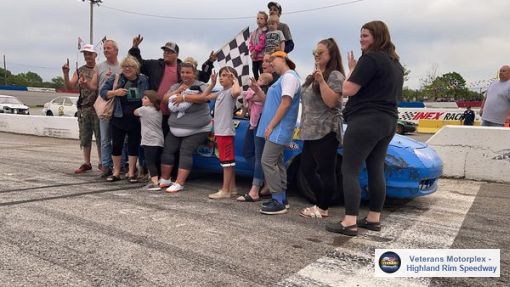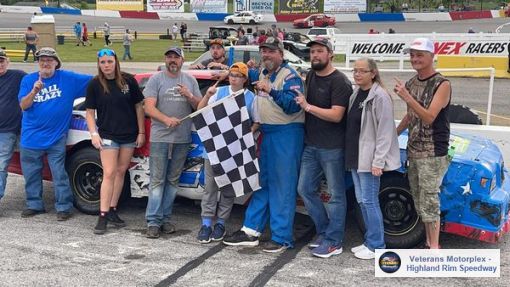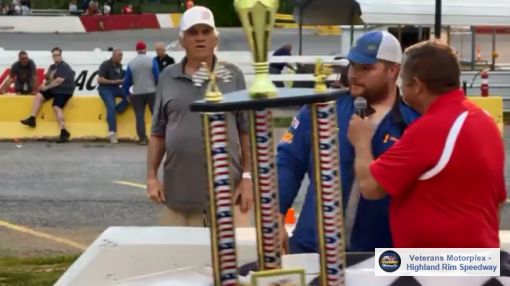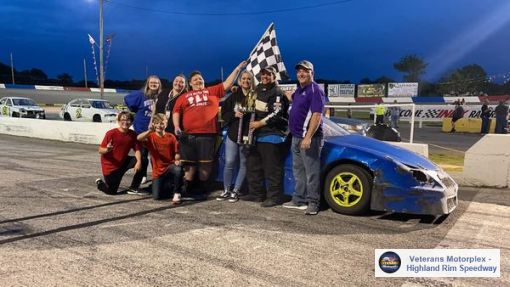 For more photos and info about upcoming events, click here.

City of White House, Tennessee – Please join us on May 31st at 10:30 am in the auditorium of the Billy S. Hobbs Municipal Center for a ceremony honoring our fallen heroes. 
Memorial Day has come to mean the beginning of summer, a time for picnics and barbecues, and a holiday to gather around the family. That happiness and freedom, however, is a product of the real cause for the holiday: the sacrifice made by men and women who have fought and died for the freedoms and liberties Americans hold dear.
Memorial Day is a time to remember that the American way of life is not cheap but rather has been purchased by the lives and blood of so many who have sacrificed for us to live free and happily now.
#MemorialDay #MyWhiteHouseTN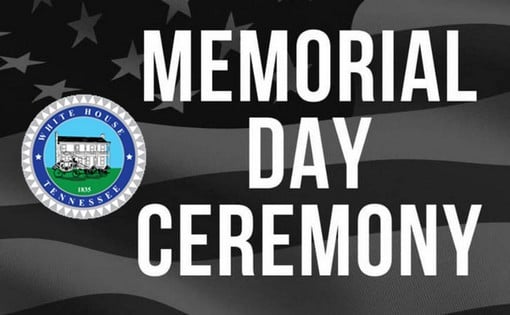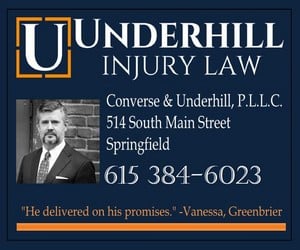 (PLEASANT VIEW, TN)  – Cruise'n N Groove'n – 3rd Saturday of each month thru October
"Don't take the dust covers off yet! We are looking forward to seeing everyone in May. Stay safe and stay well."
Location: 214 Village Square Pleasant View, TN 37146
This fun event is held every 3rd Saturday of the month in Pleasant View, TN. Come see vintage cars, great food choices, and enjoy a family fun evening. Time: 5pm – 9pm
Along with Mayor's Choice, this year O'Reilly Auto Parts will sponsor the "Pick of the Month" vehicle.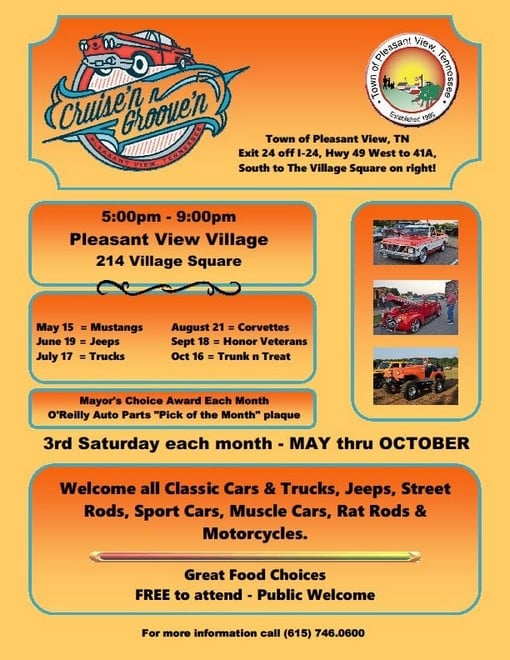 (Springfield, TN) Robertson County Fixture, George Washington Has Died, He Was 85
If you have lived in Springfield for a while then you probably remember George Washington. A long-time fixture in the Springfield area, George was a tobacco farmer, fisherman, and Navy veteran. We lost George today, he was 83.
Born in Springfield in 1938, George Howard Washington died today (Sunday) in Springfield at Waters Of Springfield.
George served his country in the Navy from 1955-1958. In a sitdown interview back in 2012, George told Smokey Barn News that, other than tobacco farming, he did construction work and even milked cows for a living over the years.
George said he used to like to hunt but stopped because, in George's own words, "That's killin', I don't like that. I like to fish." – "My life has been alright with me, is all I can say. Even the bad times were good to me," George said.
We asked George if he was religious; "Yes, I believe in Christ, He died for us you know. Trust in the Lord, he brought me through."
Serenity Funeral Home in Springfield is in charge of the arrangements. As soon as funeral services are set for George we will update this report.
UPDATE SERVICE INFO: Mr. Washington's arrangements are Wednesday, May 19th, 11:00 am till 7 pm at Serenity Funeral Home located at 1507 Batts Blvd Springfield, TN 37172 Visitation Graveside Service Thursday, May 20th.

(Springfield, TN) Blood Assurance  Needs You! Blood Drive June 23 at NorthCrest Medical
Wednesday, June 23 from 9 am to 3 pm. Please eat a good meal, drink additional water, avoid energy drinks and bring your I.D.
To schedule an appointment, click here.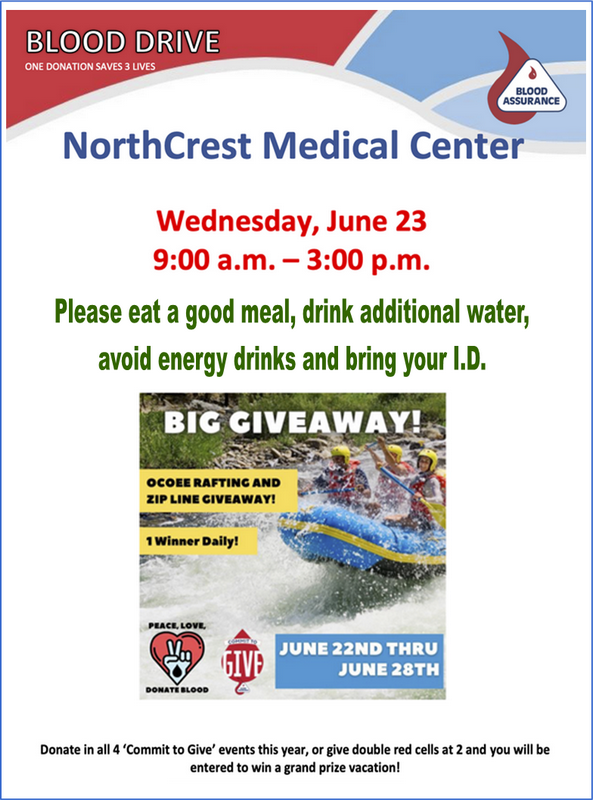 (Springfield, TN)The Full Throttle Monster Trucks Were  A Big Hit at the Robertson County Fairgrounds Saturday. Take a look!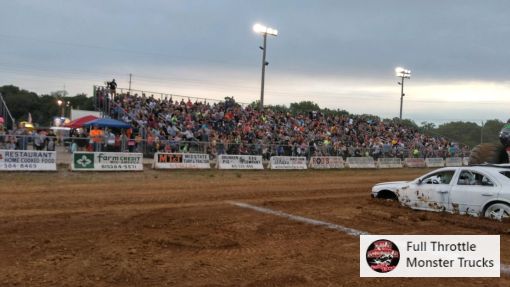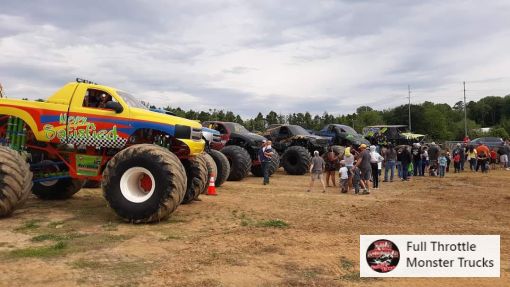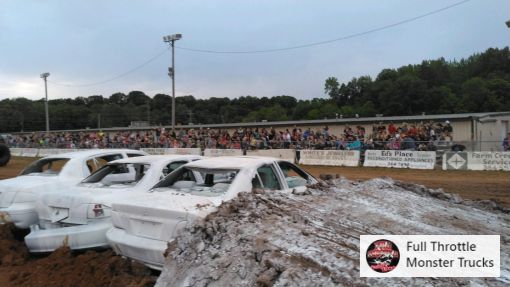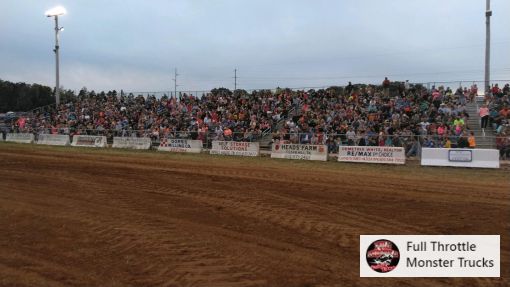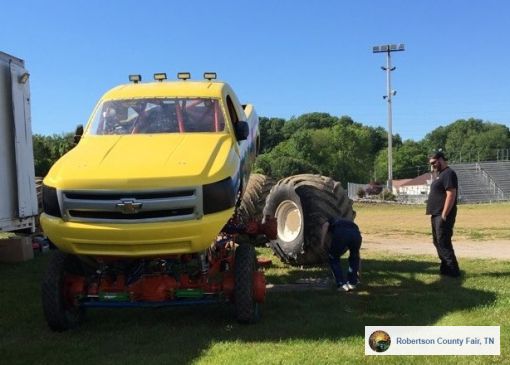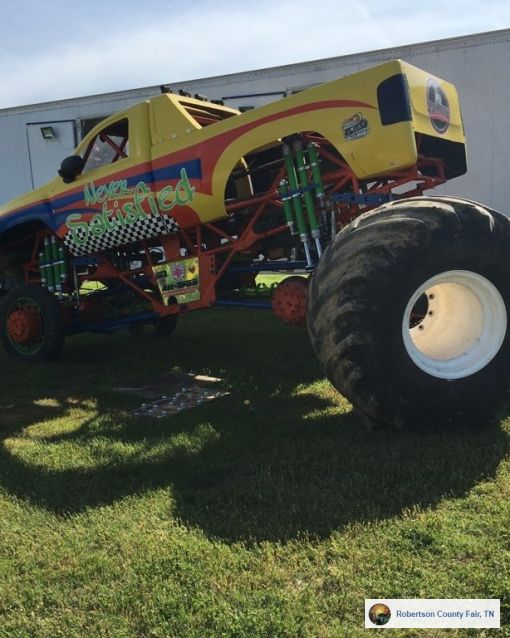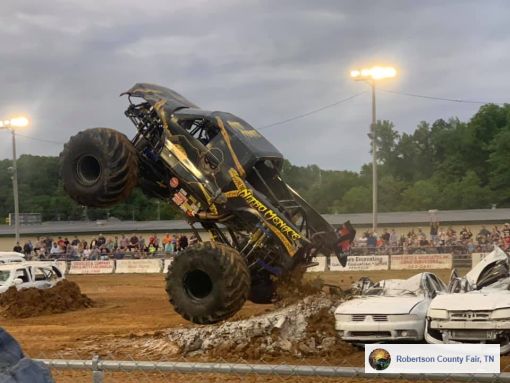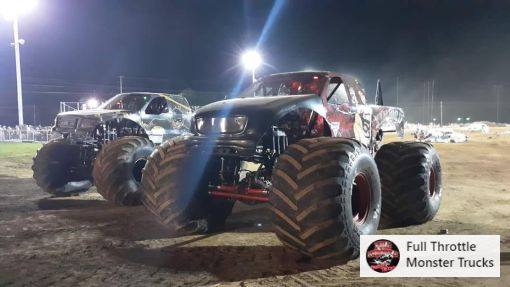 (Springfield, TN) Coming June 26-27! – Springfield Amateur Radio Operators Field Day Event 
ALL ENTHUSIASTS INVITED!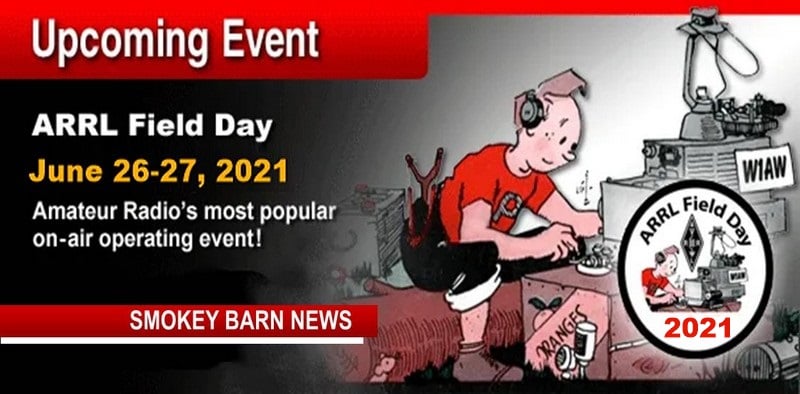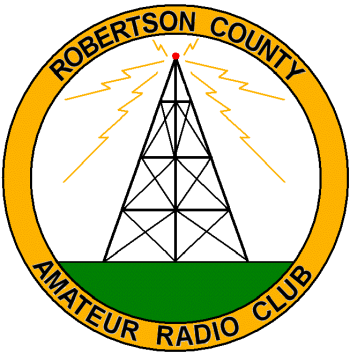 The Robertson County Amateur Radio Club will be participating in the 2021 ARRL (American Radio Relay League) Field Day Event on June 26-27. They will be located at the pavilion behind the Springfield YMCA.
This is an annual event in which amateur radio operators all across the country set up their equipment in remote locations attempting to make as many radio contacts as possible in a 24 hour period. This event is to demonstrate the use of amateur radio in the field in national and regional disaster situations.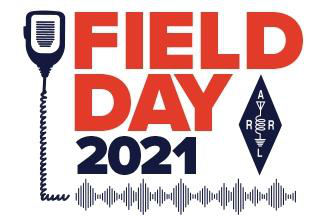 Staff of Northcrest Medical Center will also be on hand offering free blood pressure tests, to discuss health related issues, and provide information on the Northcrest Medical Center Facilities from 11:00AM to 2:00PM on Saturday June 26th.
Come Join us and watch live amateur radio demonstrations and ask any question you may have about amateur radio beginning at 1:00PM Saturday, June 26th. It's a great hobby!
From 2018 Video report…
Join The Robertson County Amateur Radio Club on Facebook
2013 Video report…

Neighboring Logan County Sheriff's Office – Deputy Lyons met with students at Chandlers Elementary school this week.
The students were intrigued with her role as a deputy sheriff. Deputy Lyons said she answered many questions about her uniform, cruiser, police K9's, emergency equipment, and how to call for help if they ever find themselves in a bad situation.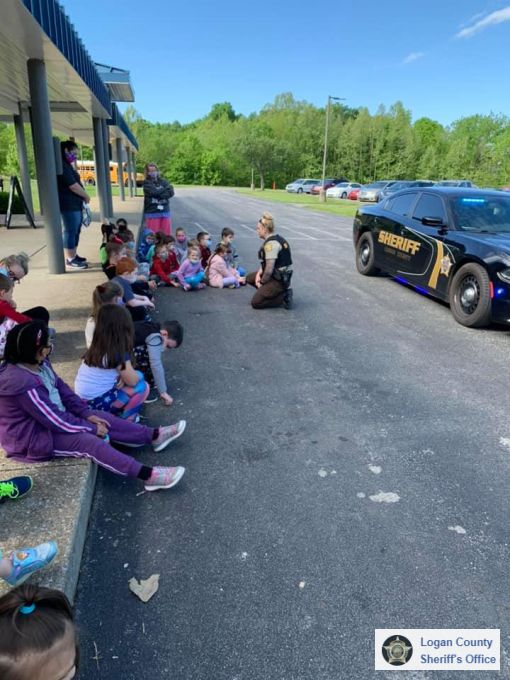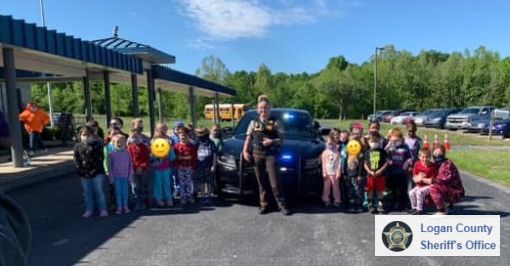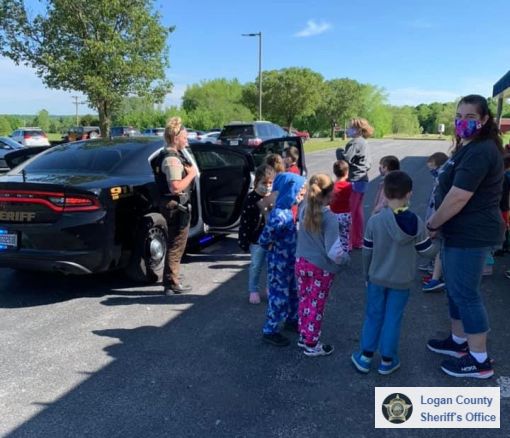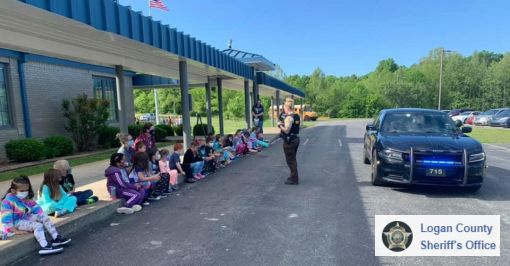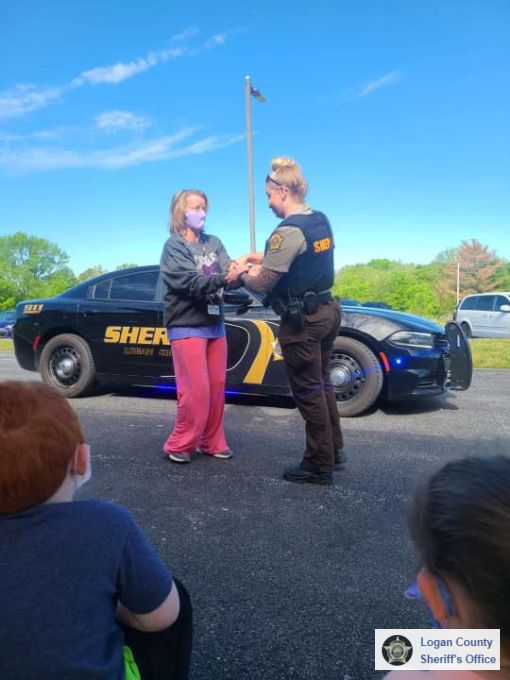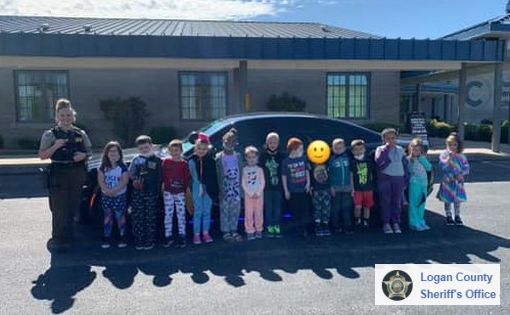 NEIGHBORING ADAIRVILLE, KY
Market Days are back on the Town Square in Adairviile Ky!
Wednesdays 12 PM to 5 PM and Saturdays from 8 AM to 1 PM. Quality products from people you know. Fresh produce market, Artisans, Crafts, Baked Goods and more…
Photos: Felicia Rivers and Kim Hayes Fowler




Do you have a story you would like to submit?
Smokey Barn News welcomes your community news and photos. Email your story ideas to our 24/7 news desk; [email protected]

Mobile: To See The Latest Stories or to share this article, scroll below