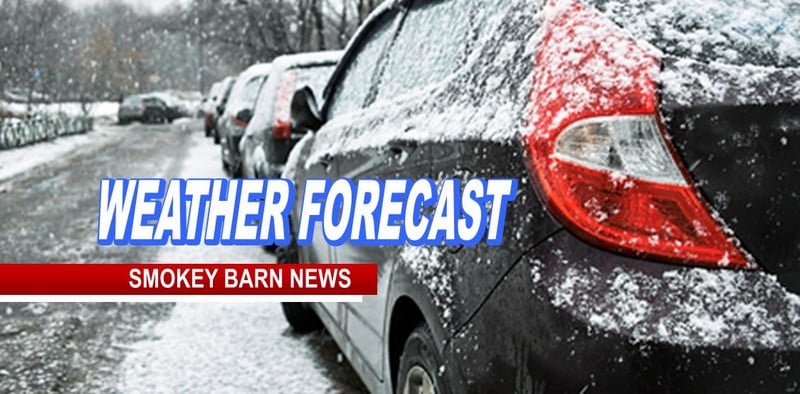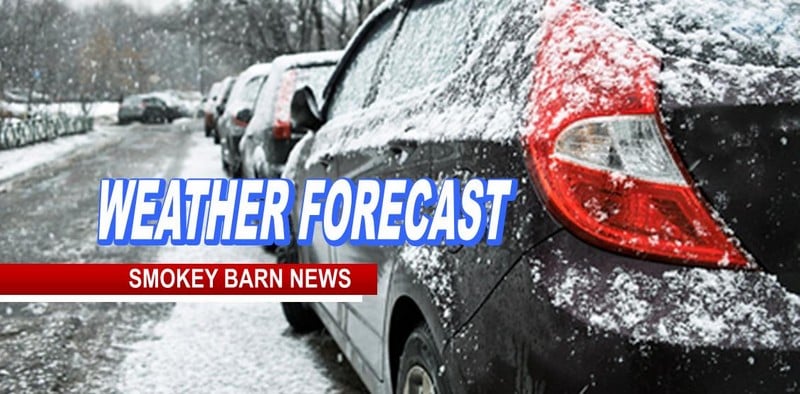 Wintry Weekend Weather Could Bring Significant Snowfall
ROBERTSON COUNTY TENNESSEE: (Smokey Barn News) –According to the US National Weather Service Nashville Tennessee, "Wintry Weekend Weather is expected to bring rain, sleet and significant snowfall. Accumulations are possible Saturday night and Sunday, especially north of Interstate 40 and along the Cumberland Plateau. Some locations could see 4-6″ of accumulation, but we don't know exactly where yet. Prepare for travel impacts during the Monday morning commute.
The picture is starting to become a little clearer, although we still can't give a snowfall forecast for your exact location with much confidence. The temperatures in the graphic below are for the Nashville area. If you live along the Cumberland Plateau, you can shave off a few degrees. Locations near the Alabama state line can maybe add a degree or two. But this will hopefully give everyone some idea what to expect the next 5 days."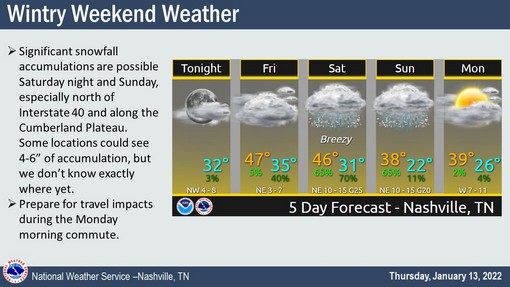 ————
Weather overview from Bill Jones, what you need to know.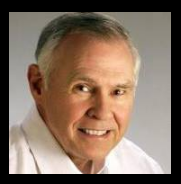 Friday: Cloudy with the temps in the 40s. Look for very light winds coming in from the northeast..
Friday night: Cloudy with a small chance of rain after midnight with lows in the low 30s.
If you need to get out of the house, Friday is the day to make your trips to town.
Saturday morning rainy. Rain turns to sleet and then snow Saturday night and into Sunday morning.
Look for more accumulation of snow Sunday Saturday night.
The northern counties such as Robertson, Montgomery, and Sumner counties are more likely to get the largest accumulation of snow.
Snow showers will still be here Sunday afternoon leaving Robertson County with a possible 4-6 inches of snow.
Big freeze Sunday night and into Monday morning making travel to work difficult Monday morning. (but good sledding weather). Look for the possibility of school closures on Monday, stay tuned to Smokey for the latest..
Weather models are showing anywhere between 18″, 13″, 4.9″, 2.5″ to no snow at all. Bill says that no one right now has a clue about what is coming for sure. We should have better data by Friday on what the weekend will look like.
If you have plans for the weekend it might be wise to monitor weather reports Friday night and Saturday morning.
Be Prepared:
Create an emergency car kit. It is best to avoid traveling, but if travel is necessary, keep the following in your car:
• Cell phone, portable charger, and extra batteries
• Items to stay warm such as extra hats, coats, mittens, and blankets
• Windshield scraper
• Shovel
• Battery-powered radio with extra batteries
• Flashlight with extra batteries
• Water and snack food
• First aid kit with any necessary medications and a pocket knife
• Tow chains or rope
• Tire chains
• Canned compressed air with sealant for emergency tire repair
• Cat litter or sand to help tires get traction, or road salt to melt ice
• Booster cables with fully charged battery or jumper cables
• Hazard or other reflectors
• Bright colored flag or help signs, emergency distress flag, and/or emergency flares
• Road maps
• Waterproof matches and a can to melt snow for water
Bring your pets indoors
If you have pets, bring them indoors. If you cannot bring them inside, provide adequate shelter to keep them warm and make sure they have access to unfrozen water.
Prevent Frozen Pipes:
• Insulate Pipes. The best way to keep your pipes from freezing is to purchase specifically designed pipe insulation.
• Keep Garage Doors Closed.
• Open Cabinets.
• Let Faucets Drip.
• Keep the Thermostat Consistent.
• Seal Cracks and Openings.
• Leave the Heat On.
• Open Interior Doors.
*Remember the harsh cold weather can be tough on our older neighbors, be sure to check up on them when you have an opportunity
Weather Extremes Last Year (2021)
-Bill Jones
"Weather in 2021 was unusual for the US and will probably be worse in 2022. More than 40% of Americans live in areas hit by climate disasters. More than 80% of Americans experienced a heatwave or were impacted by wildfires and severe storms.
There were mudslides, floods, forest fires, large power outages, high-temperature heat waves, droughts, hurricanes, and tornadoes.
Many homes were destroyed in our area and Ky and also in the western part of the country. Entire communities were affected.
Stats show that at least 656 people died in a frenzy of weather disasters with a cost of over 100 billion dollars in the US.
This makes all of us more weather concerned and watch the weather forecasts more closely. People are thinking about storm shelters and basement safe rooms more now with new houses being built. Many of the home builders are reporting customers asking about the homes being more reinforced for storm damage.
Plus we have more instant news coverage during storms which keep us glued to our TV sets in severe weather. But are we prepared when the power goes out, or the roof blows off? Do we have supplies on hand such as water and medicine we need? What if our cars are damaged by a falling tree and we can't get out? No electricity? No heat? Have we prepared for these things that might happen?
It also looks like this year will be worse with the average temperature rising which causes more wildfires and storms. So not only summer heat but winter cold we need to prepare for.
Don't be one of those who say, "Ah, they are just trying to scare us because they won't more ratings on their TV shows or radio shows."
We can never predict accurately how severe it will be at your house and what will happen in your yard or school or church.
Something that many people don't realize is that a rise of 1.8 degrees Fahrenheit of temperature causes the atmosphere to hold up to 7%
more moisture which can cause more storms damage due to flooding and water damage during hurricanes. Just a slight change in temperature can cause high changes in the weather that effects us.
The Nashville Weather Service has lots of educational sites on their website that anyone can study and learn about weather. They also hold free classes online with information about a basic understanding of weather and how severe weather is caused. There is a ton of information they put out every day and they are always available by phone at 1-800-267-8144. They are all highly-trained weather forecasters and gladly give information that may save your life.
Remember, the forecast changes every day and sometimes every hour when severe weather is possible.
Mobile: To See The Latest Stories or to share this article, scroll below